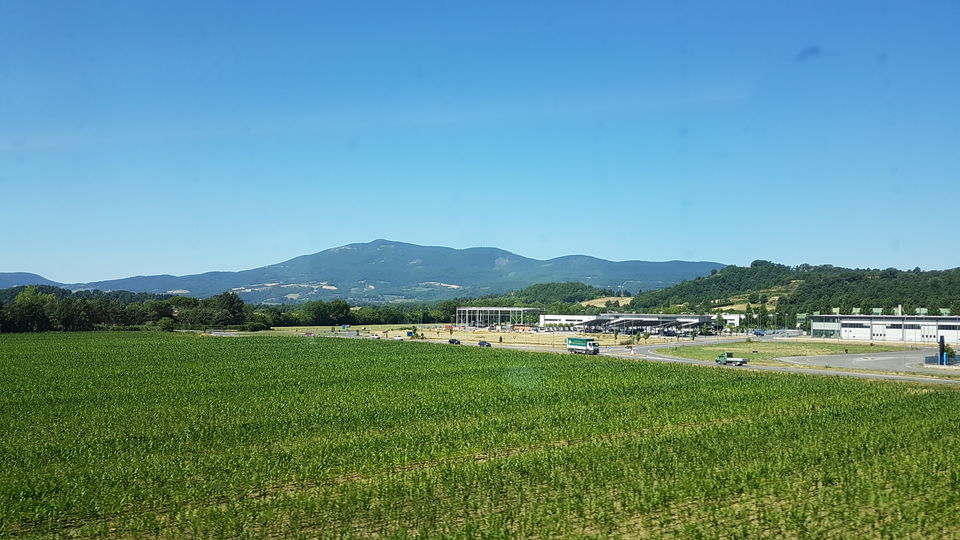 One of the aspects that I love about travelling is the process of discovery - the local culture, history or cuisine. So obviously I loved Italy - a country rich in all these aspects. Interestingly, the city that I fancied the most was Florence, rather than the popular ones like Rome or Venice. It's difficult to explain my fascination. But, you can take a look at the things that I connected with the most, and probably you'll identify with a few of them as well -
Michelangelo's David - The Galleria dell'Accademia has a significant collection of sculptures and artefacts. And TNH, it got boring after a point, I just couldn't relate. But the Statue of David - that I found intriguing because of its symbolic status . The original statue was moved to the gallery in 1873 and replaced by a replica in 1910, both are worth a visit. Make sure you visit the gallery on the top floor where you can access a video about the history of the statue and the painstaking efforts put into its restoration.
San Lorenzo Flea Market - The San Lorenzo flea market is vibrant and practically alive. Unending rows of stalls offer a fascinating array of items - leather goods, clothes, trinkets and accessories, food, handmade books, quills, souvenirs, etc. The murano pieces are exquisite. I think this is the go-to place for keepsakes and local shopping.
Palazzo Pitti - Pitti Palace is exquisite, pictures can't do it justice on that front. But apart from the its aesthetic appeal, Pitti Palace is deeply rooted in Tuscan history. From the Medici family to Napolean, this monument has been an integral part of the evolution of Florence.
Ponte Vecchio - One of the most famous bridges in Italy, Ponte Vecchio has an interesting historic significance - It's the only bridge in Florence to survive the Second World War! Click on this link for some fun facts about the bridge.