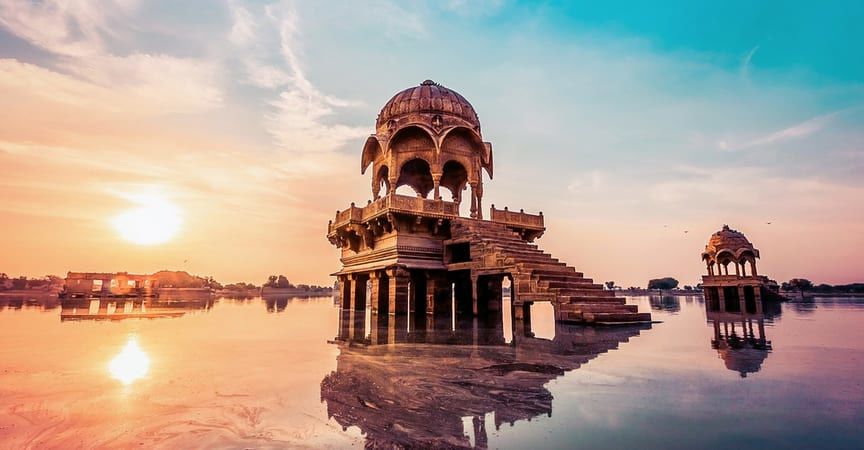 Gadsisar Sagar Lake is situated to the South of the city walls of Jaisalmer. The Gadsisar Lake was once the main source of water for the people of the region and is surrounded by shrines and small temples. The temples have elaborate archways and the lake looks extremely beautiful flowing by the side of these temples.
In winters, the lake looks even more picturesque and the tranquillity of the place is broken only by the chirping of a variety of birds that flock here. There is a very interesting legend regarding the construction of the arched gate near the Gadsisar Lake.
Also check, some of the best places to visit in Jaisalmer.
It is believed that a beautiful courtesan offered to fund the construction of the arched gateway. However, the king refused to take the money from the courtesan as he considered it to be beneath his dignity. The courtesan however got the archway built when the king was out of town and had a Krishna temple installed there so that the king could not break it.
Location: Postal Colony, Jaisalmer, Rajasthan 345001
Best time to visit: November to early March is an excellent time to visit.