We went to Jaisalmer during the month of February as a part of our Rajasthan trip.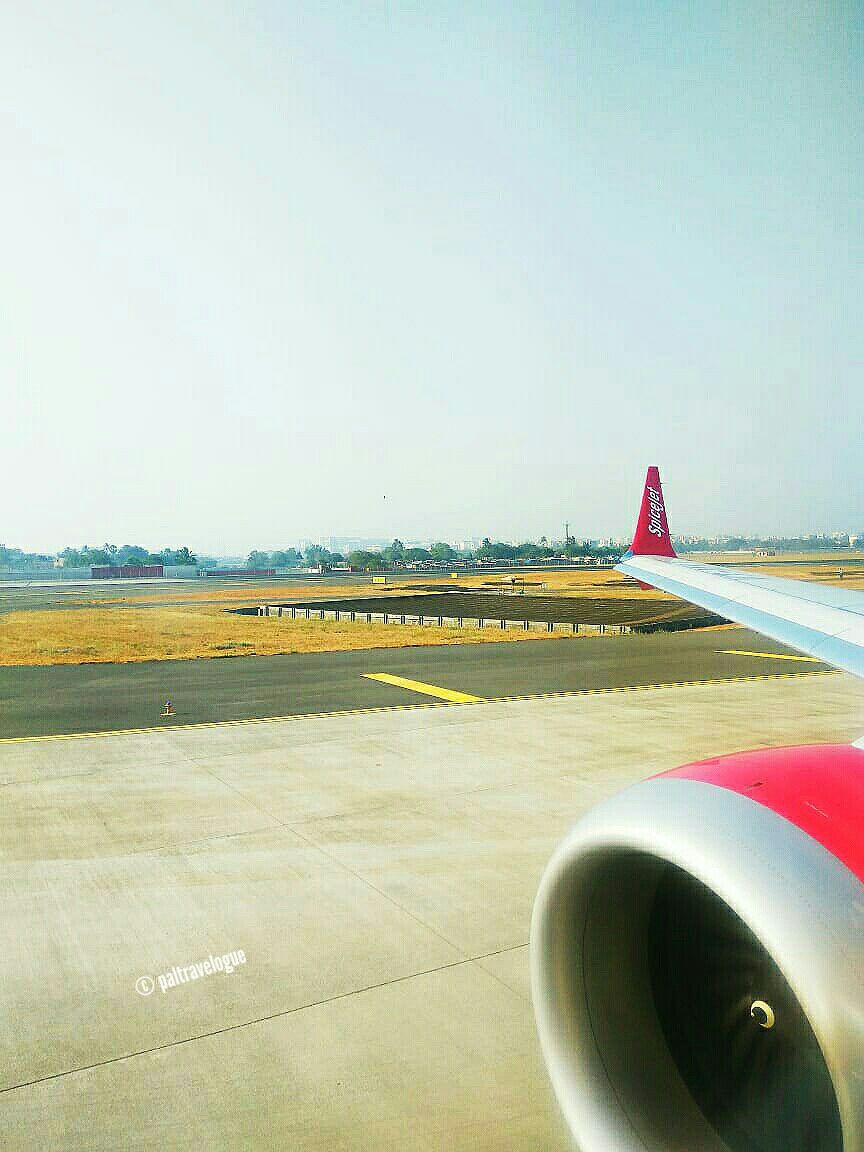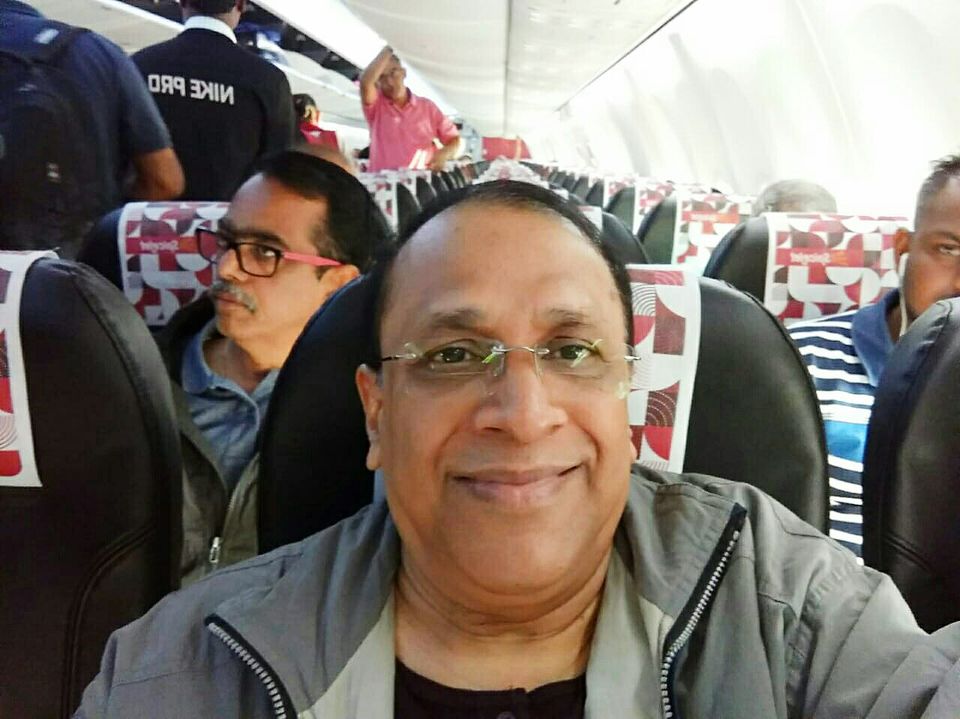 We reached Jaisalmer in the morning from Mumbai by SpiceJet direct flight (SG 479)……. Truly a nice flight journey .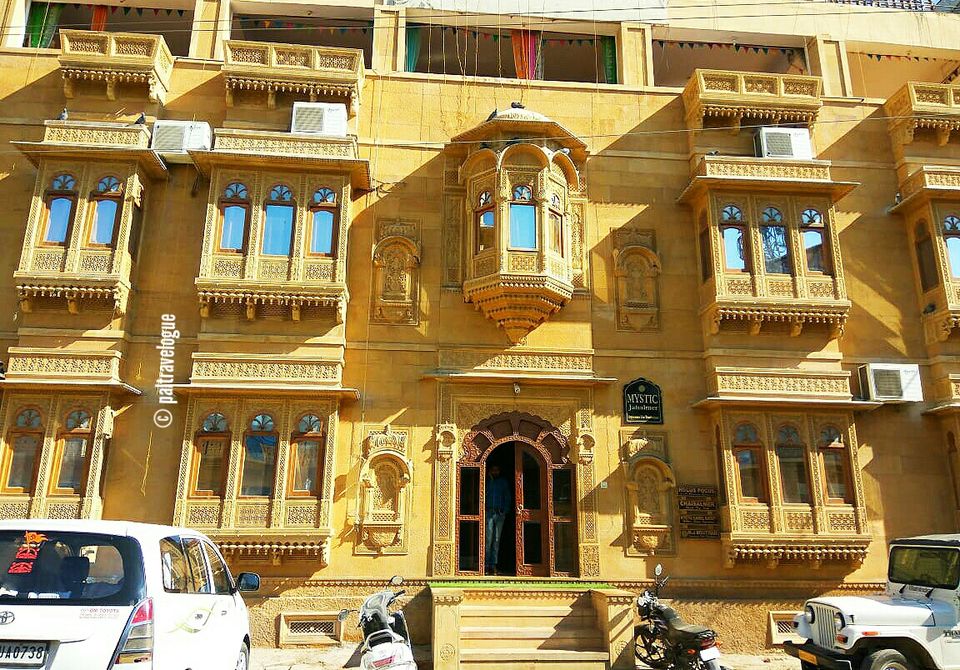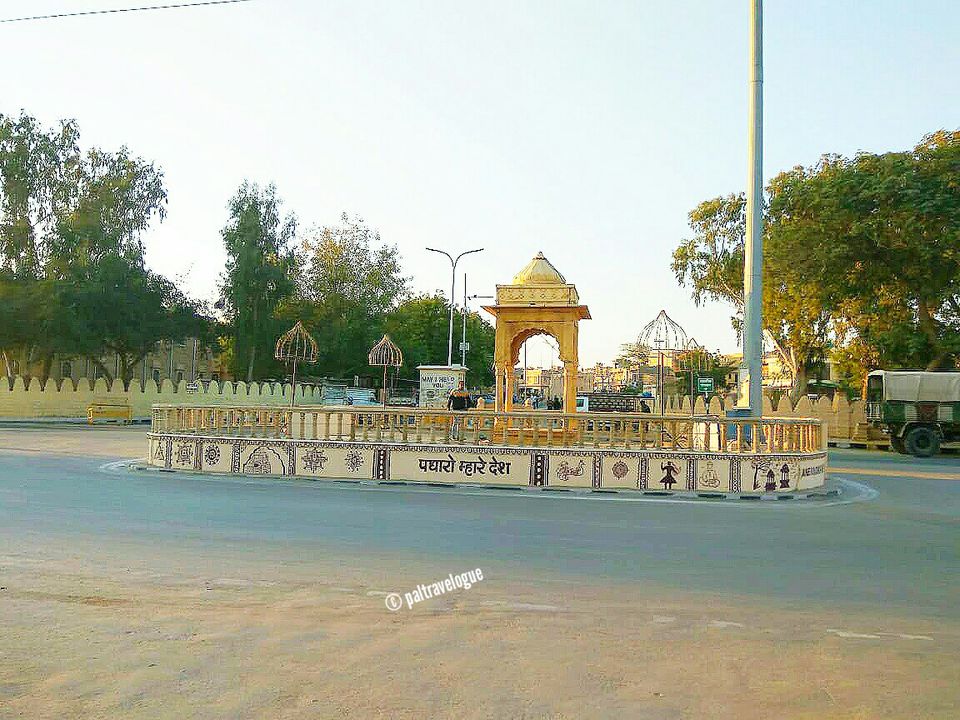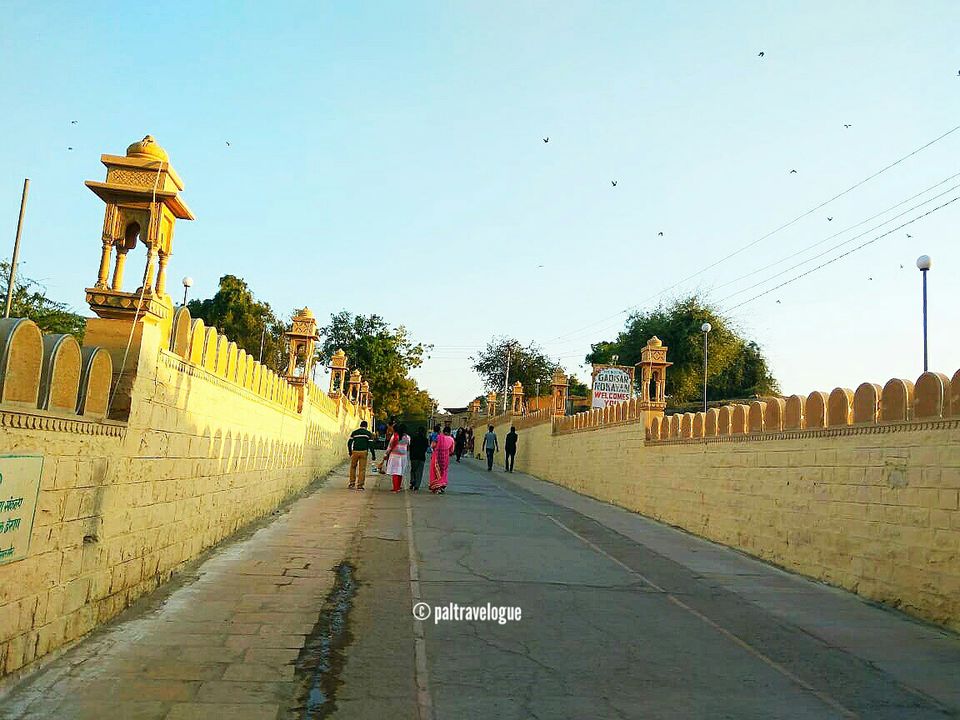 We checked – in at Mystic Jaisalmer Hotel , very near to Jaisalmer fort …… in the late afternoon we went to the famous Gadisar Lake . It was just a 5 -7 mins. walk from our hotel and hardly 2-3 mins walking from Gadisar Circle on the main road.
Brief History of the Gadisar Lake
Gadisar Lake (also known as Gadsisar Lake) was built as a water reservoir way back in the 14th century by the founding Rajput ruler of Jaisalmer, Rawal Jaisal, but today, it is not used as one. Today Gadisar Lake is the most attractive tourist hotspot in Jaisalmer....
The lake is named after Maharaja Gadsi Singh, who revamped the lake to make it more beautiful. There are temples, chhatris, shrines, and ghats, all along the banks of the lake, making it look beautiful.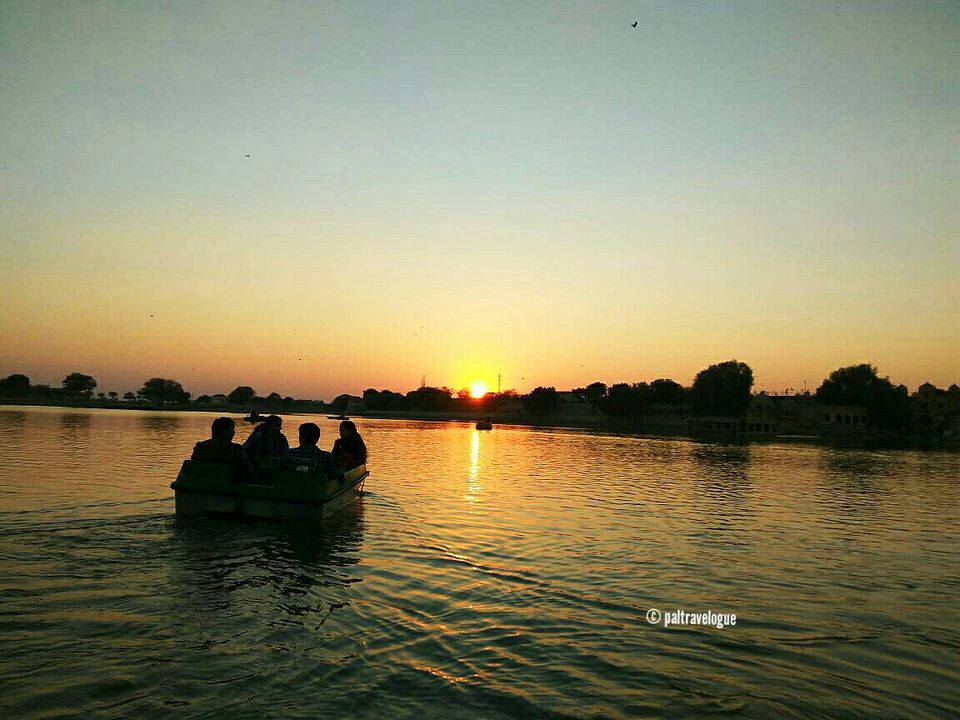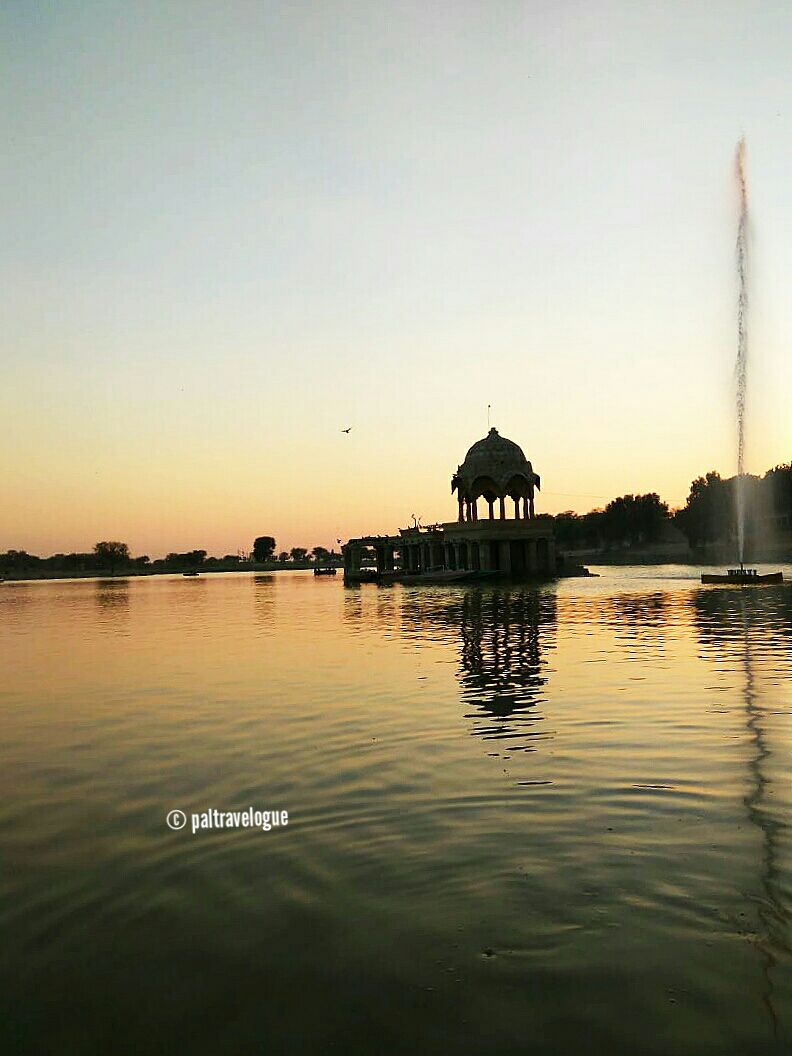 The calm waters of the lake makes it perfect for boating and photographing wonderful scenic vistas and mind-blowing sunrise & sunset views. Birds can be seen wading on the waters, and flying in the azure skies above.
Cool breeze in the evening makes the atmosphere more pleasant …..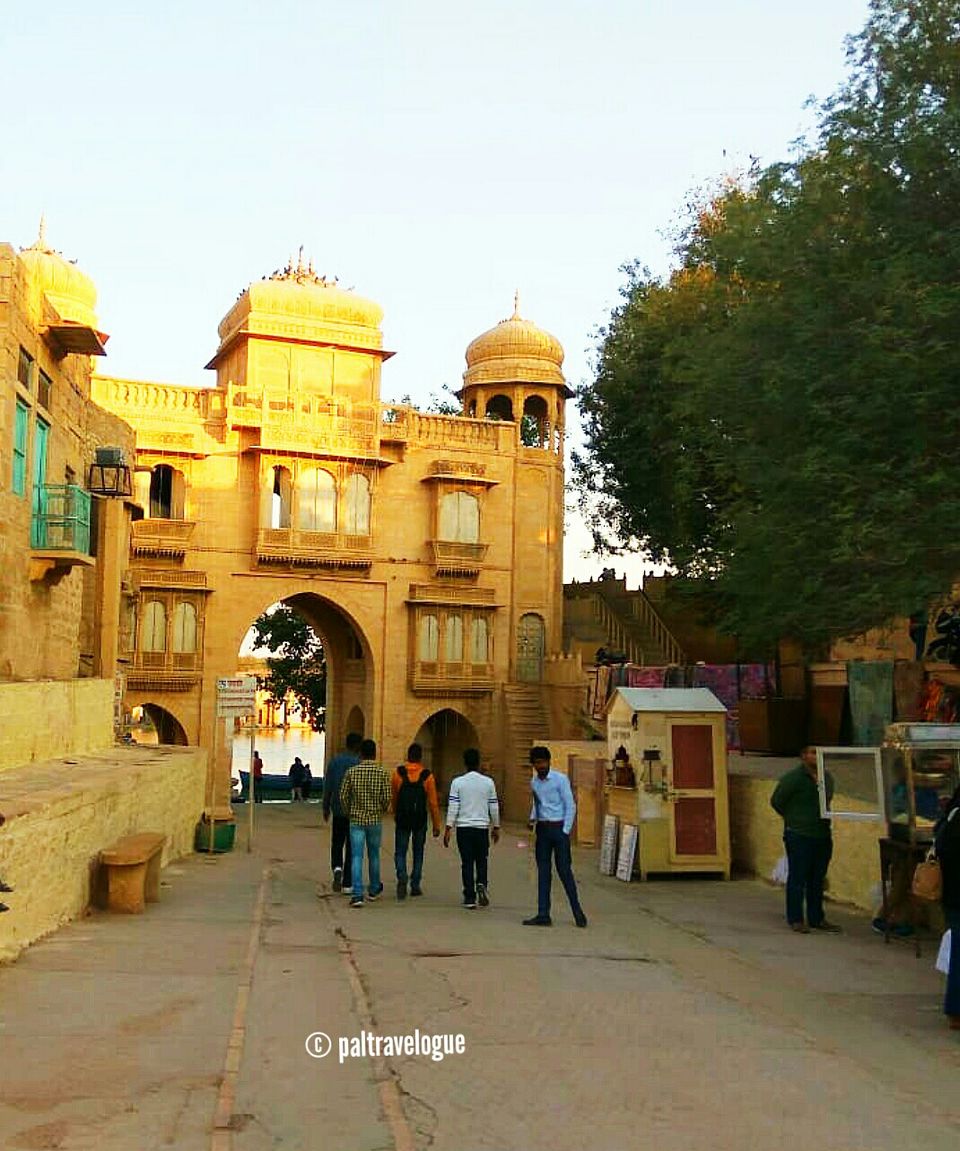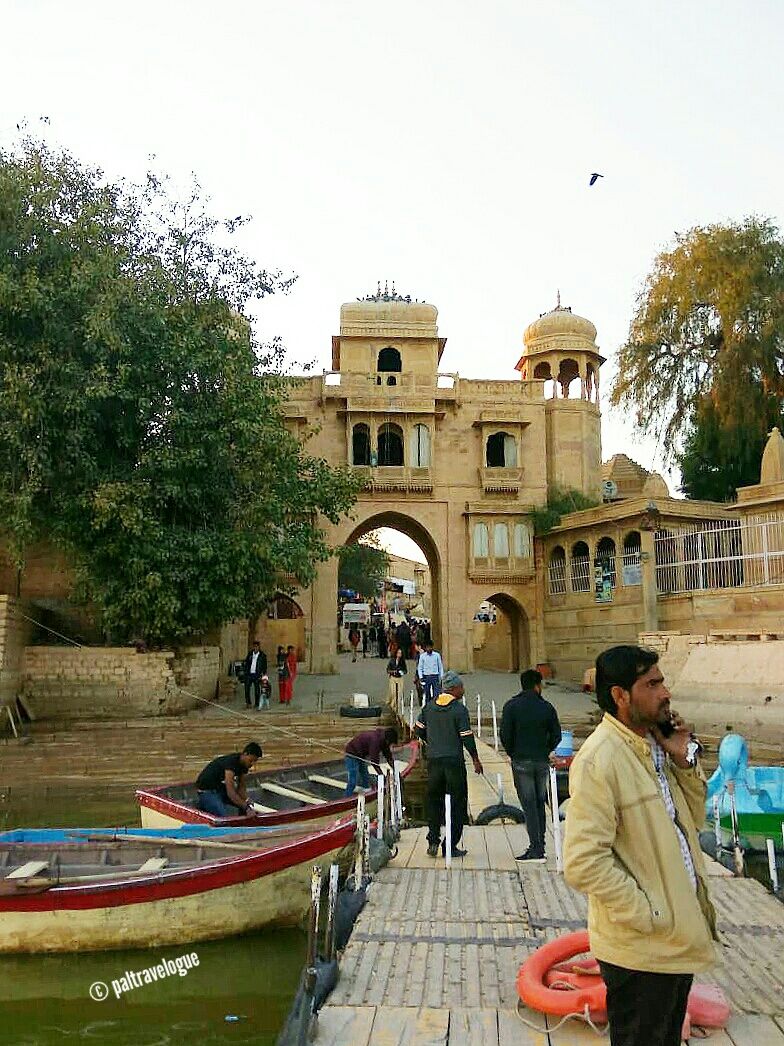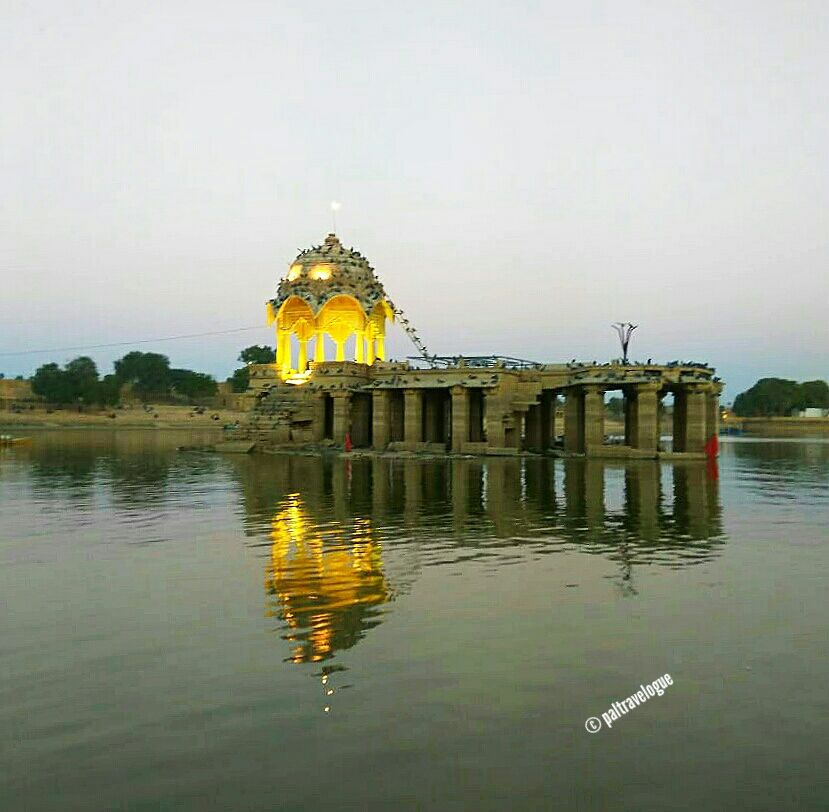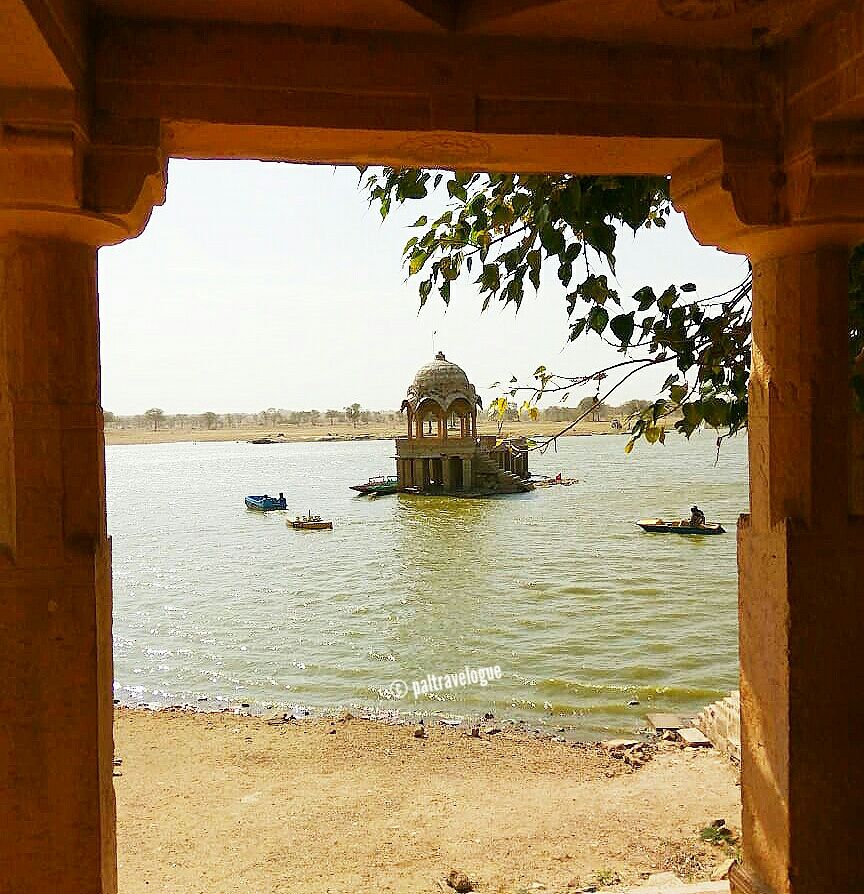 Key attractions of Gadisar Lake
1. At the entrance of Gadisar Lake is Tilon ki Pol. This magnificent arched gateway is made of yellow sandstone, and has intricately carved windows and chhatris. It also has a temple dedicated to Lord Krishna adjoining the pol.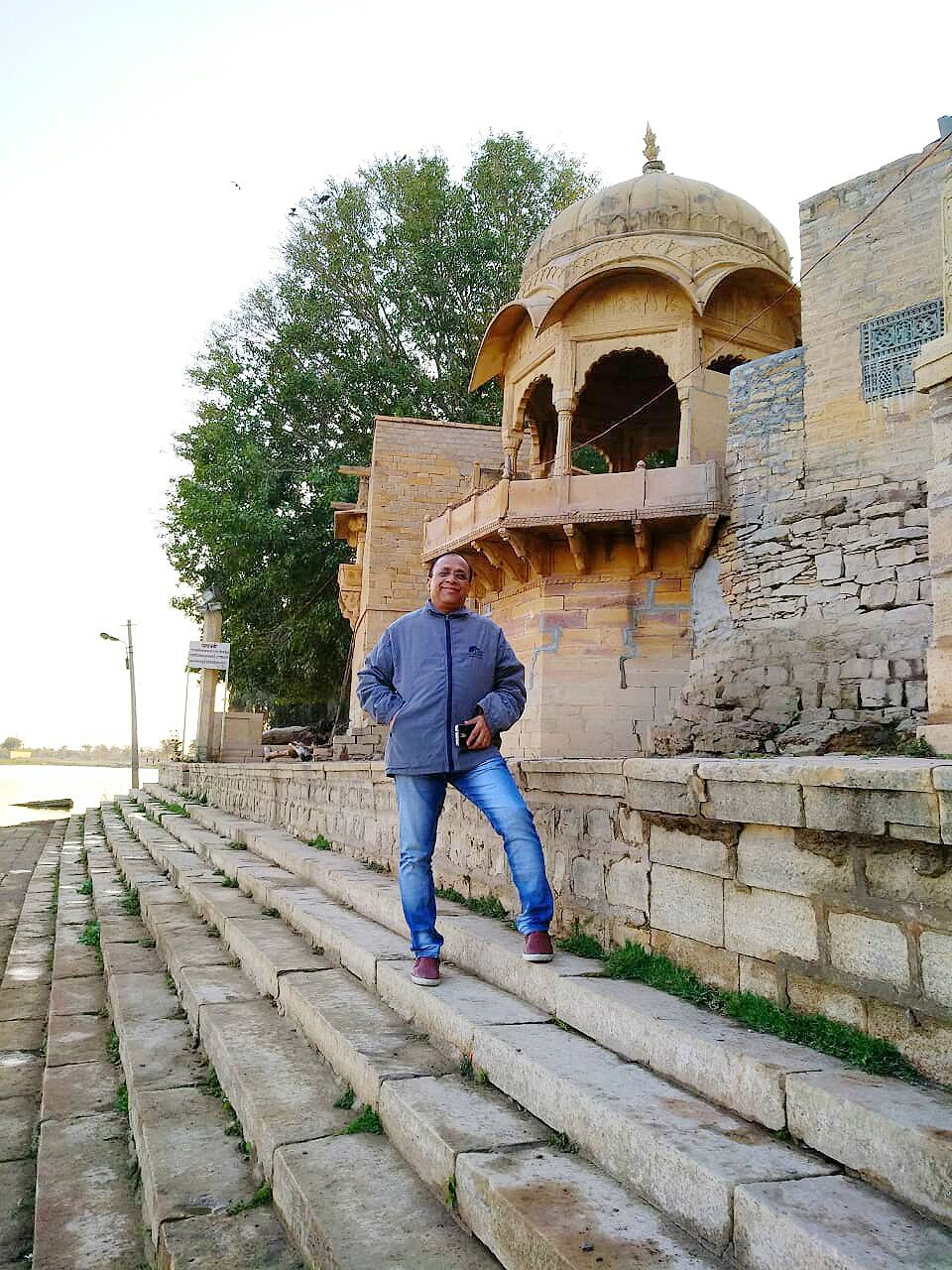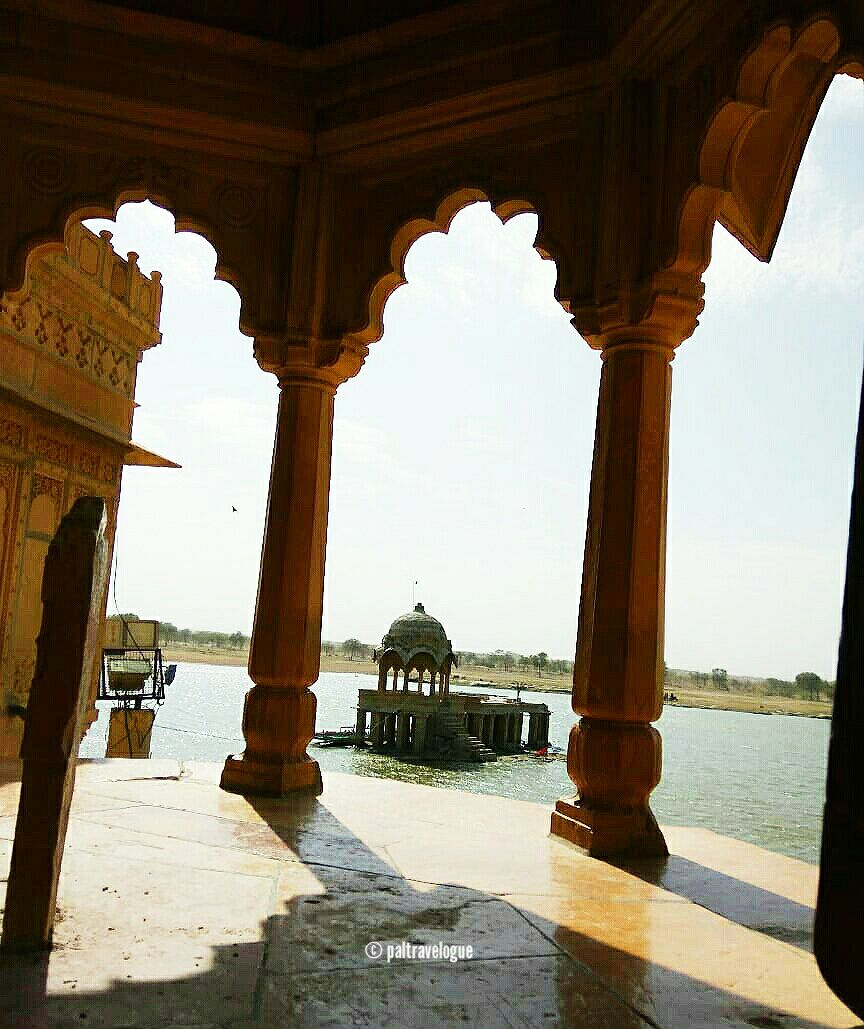 2. Explore the structures around the lake. You can find many sandstone historic structures, shrines and ancient monuments around the lake.
3. Boating during sunset is considered as a romantic activity in Jaisalmer.
4. Since the lake is quite closer to Bharatpur, you can find many migration birds in the lake, during winter season.
5. Close to the lake, you could find a desert cultural center, museum and other structures to explore.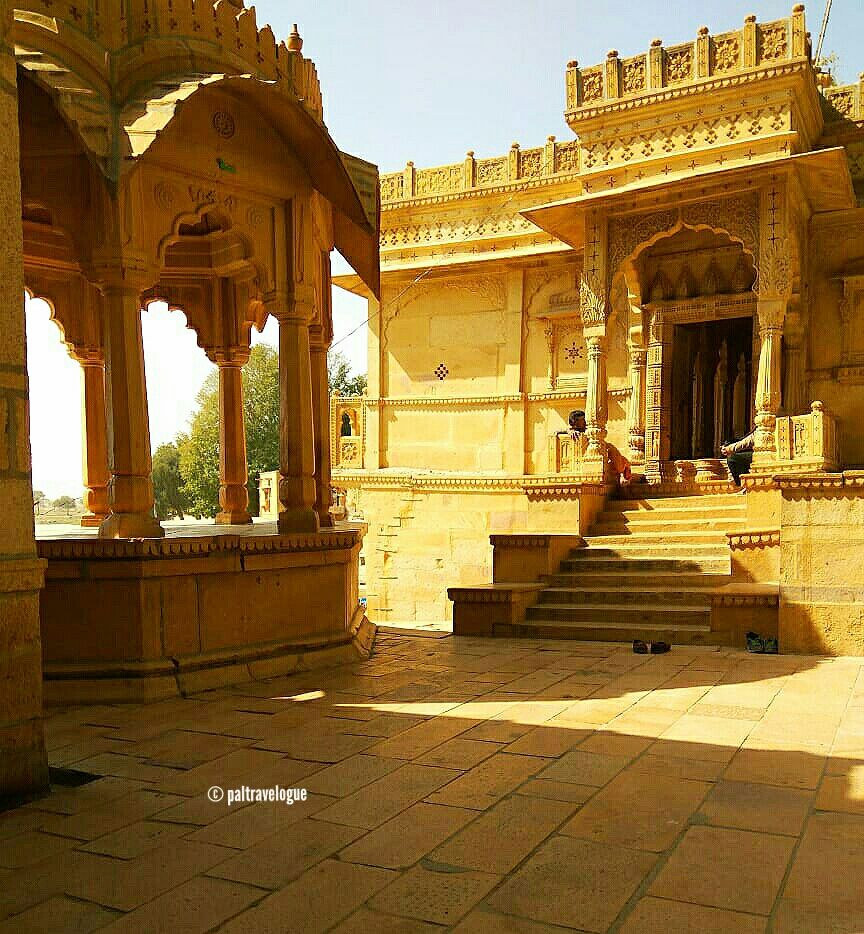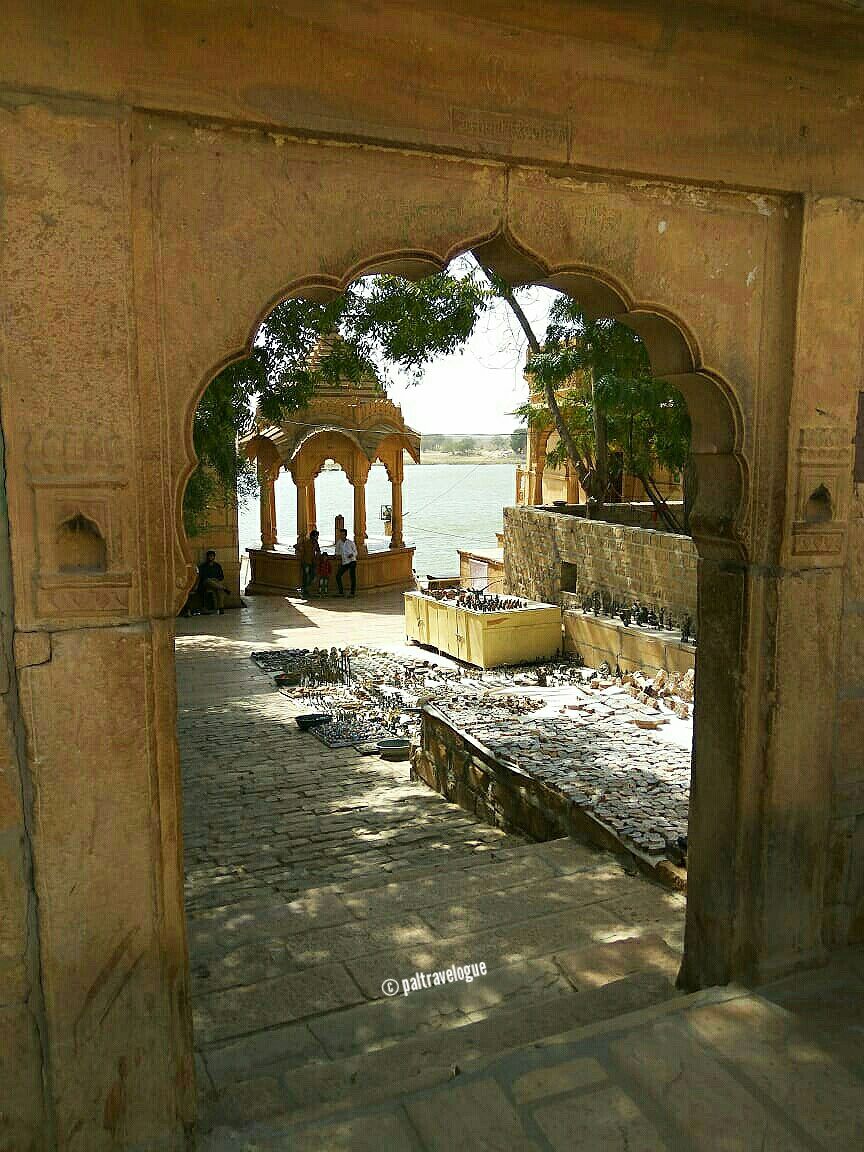 6. Visit the temple near the lake, which is dedicated to Lord Shiva. Although not a top religious site, the place is serene for relaxing and exploring.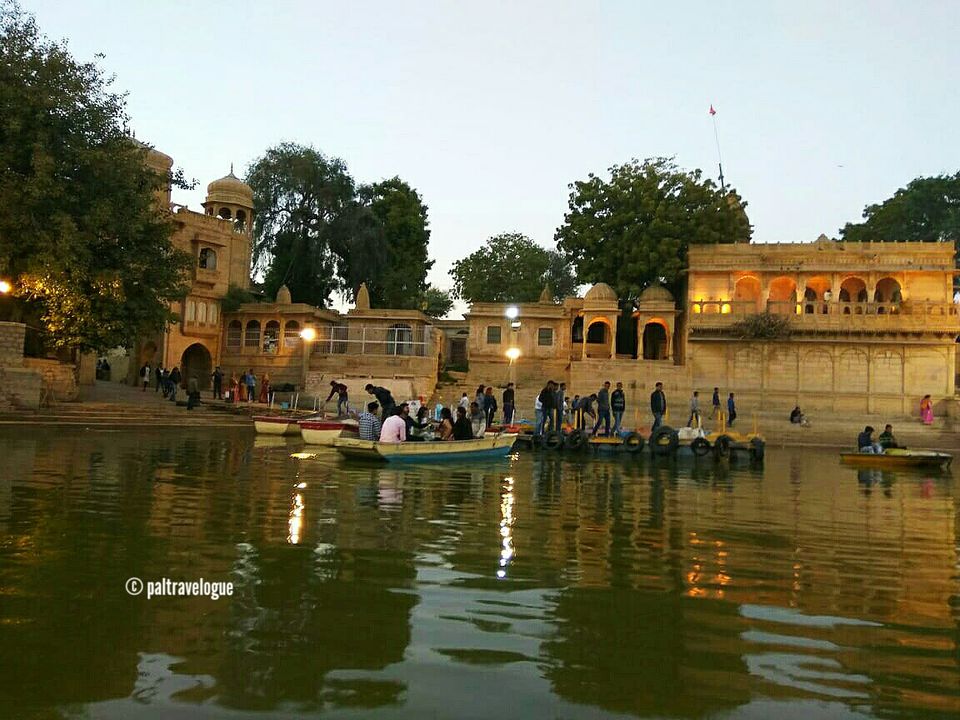 Timings and cost
The lake is open throughout the day and no entry fee is levied on the tourists for visiting the lake.
For 30 minutes boat ride on the lake,
1. Row boat – INR 10
2. Paddle boat – INR 50
3. Shikara ﴾traditional boat of North India﴿ – INR100
Boating is available only from 8:00 am to 8:00 pm.
While in Jaisalmer, Gadsisar Lake is a must visit place ….. I strongly recommend it !!