A busy IT life will defiantly prompt you to plan for a weekend getaway. This note is for those who are yet to visit the Scotland of India.
Planning a trip to Coorg is easy enough as there is lot of information in the internet. The popular places that come up are; Dubare elephant camp, Abbey falls and Madikkeri city. However, I would advice you to avoid these places. These are overly crowded and hence dirty and the real beauty of Coorg would be missed. We visited Coorg during mid August. The weather at that time was pleasant and refreshing.
There are plenty of options to stay in Madikkeri but the affordable ones are not too good and the good ones are not affordable (for us economical beings). After the usual Google research, we fixed Coorg coffee county. It's a nice place, tucked away from the crowd and the city buzz and its as near to the tadiyanmol hills as you can get.
Tadiyandamol, is a perfect low effort and a rather less time consuming trek, which promises all of nature's beauty in a go. Another, not so well known place of visit, is the Nalknad (or Nalkunadu) palace which is just downhill of Tadiyanmol. It's not a breath taking castle, but a big old fashioned house with all the luxuries of a palace which includes a stone bath tub for the queen and innovative enemy warding techniques. They have a room which is pitch black and works quite like the Peruvian instant darkness powder (yee you are a HP fan!) i.e. It's difficult to find you in that room.
A vist to a hill station isn't complete if you don't visit a waterfalls. I strongly recommend the iruppe falls over any other. It is truly breath taking. But it's not safe enough to play in the water so you needn't carry any spare cloths. The walk to the falls is totally worth while for the photographer in you.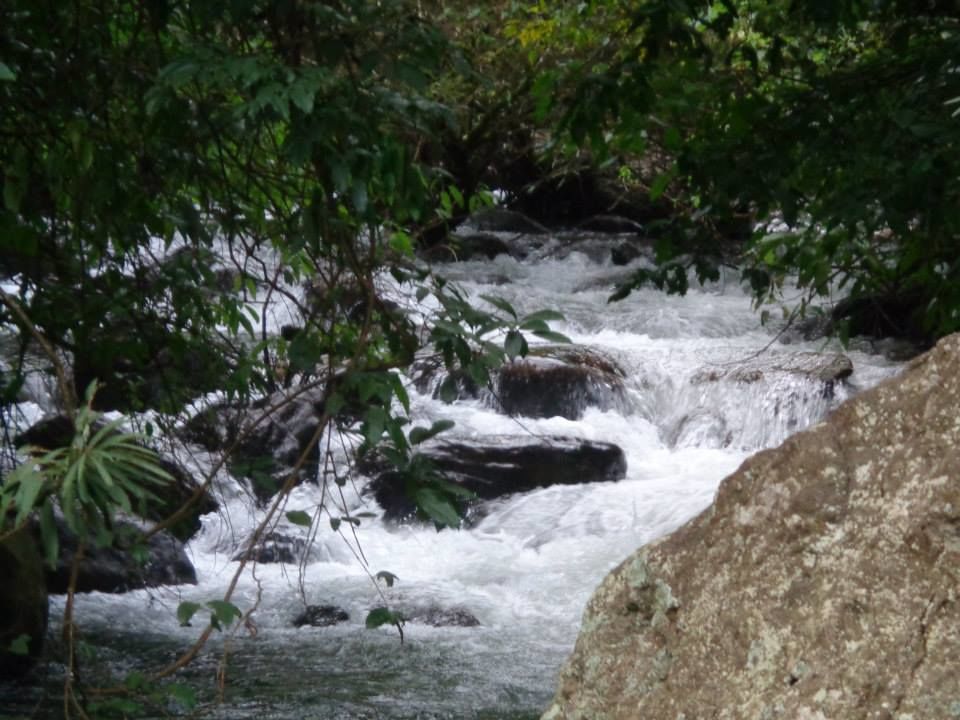 Coorg is not only about nature and beauty. You can satisfy your adventure spirits spending time (and money) river rafting at Barapole River. It is a moderate fun raft, not a great adrenalin rush if you have done rafting before. There are a lot of agencies that you could get in touch with to book your rafting experience in advance (Google to the rescue).
After having your body touched by nature, a holly touch to your soul is just what you need to complete the Coorg experience. Though at the start of the article I adviced against visiting the crowded and popular places, the Golden temple at Bylakuppe cannot be missed. This is a Buddhist monastery where, if you visit during their prayer times, you can enjoy the enchanting music of Buddhist chants. The simple life and practises of the monks are truly something to learn from.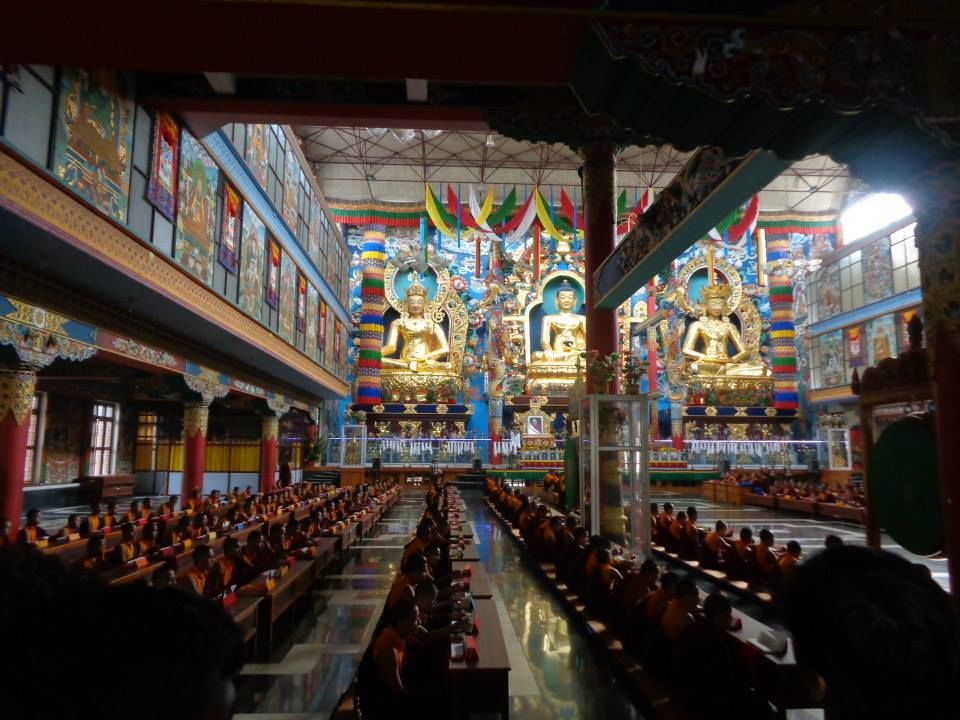 Before you head back to the Bangalore rush, you could spend the evening visiting the Mysoor palace to enjoy the light and sound show which explains the history of the palace.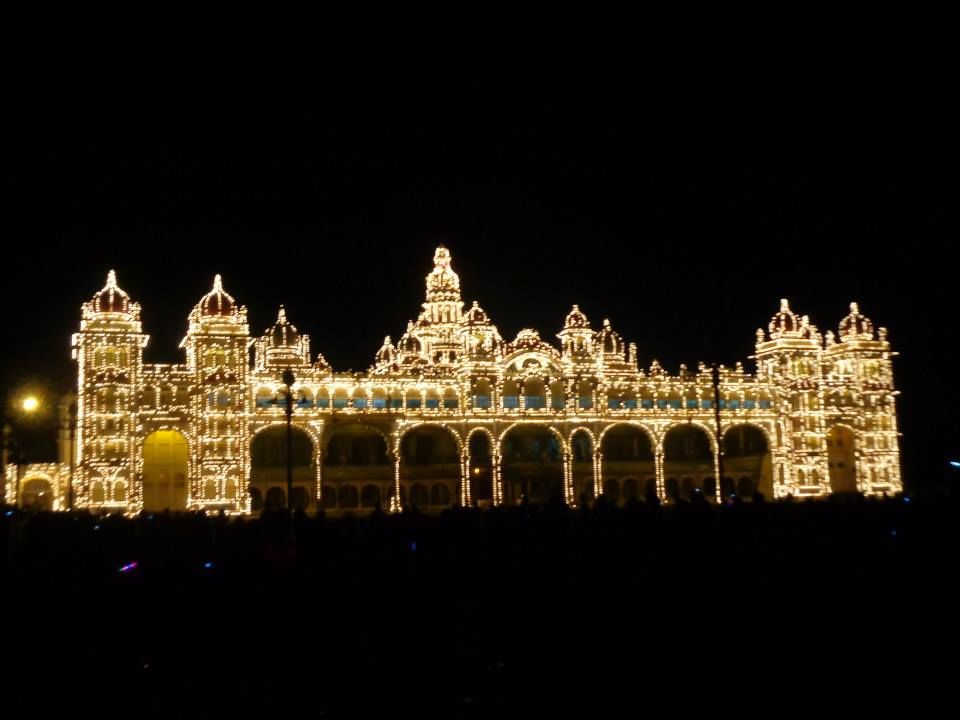 Well that's a perfect get away from Bangalore. Cheap. Nature. Fun.