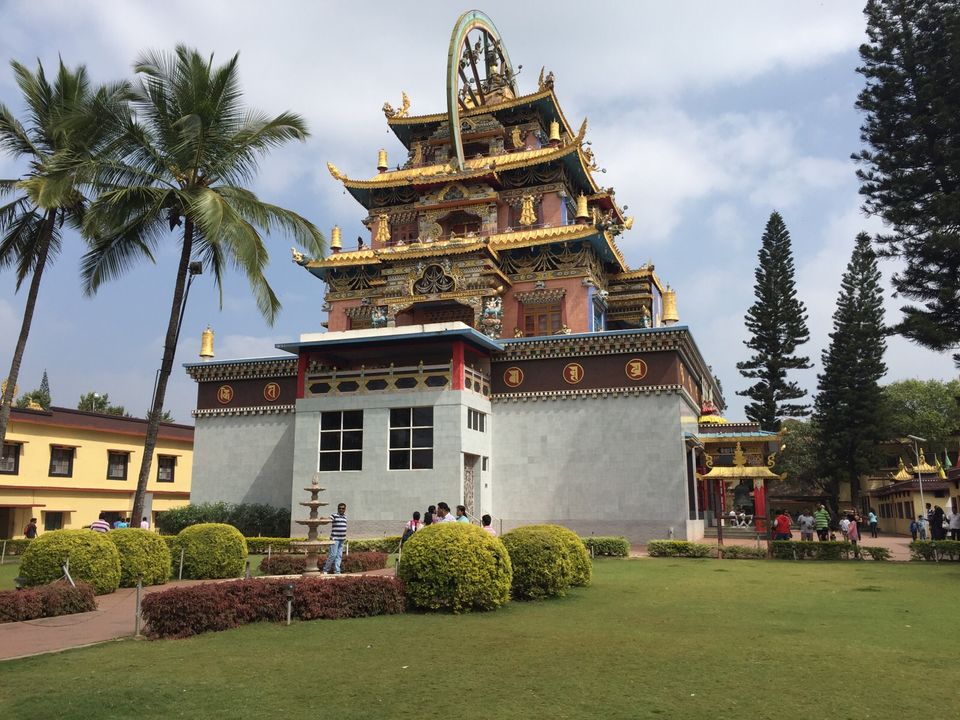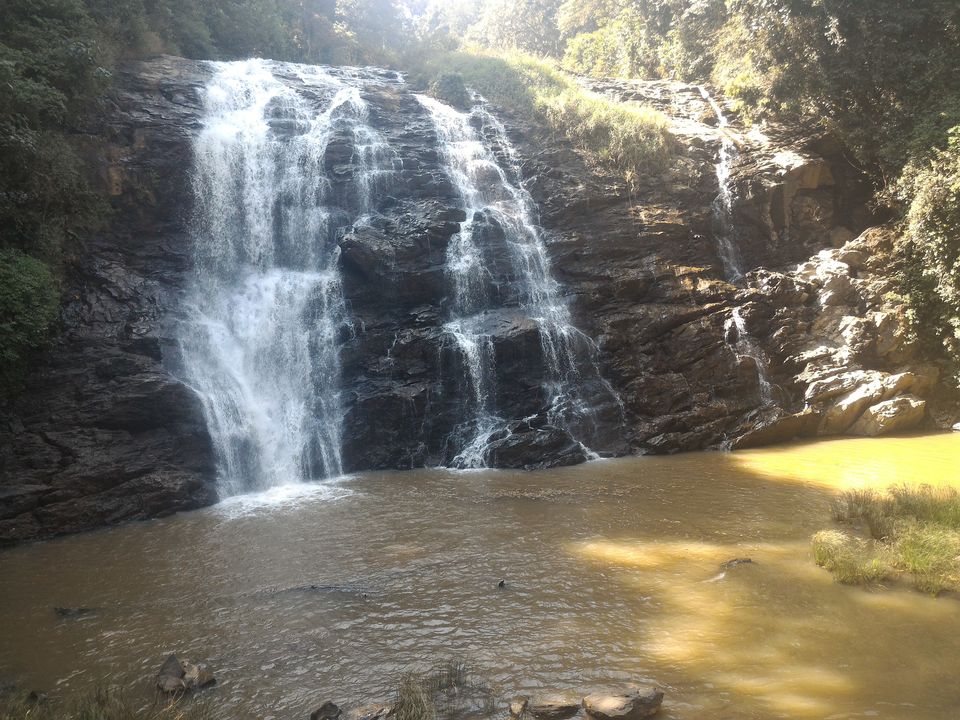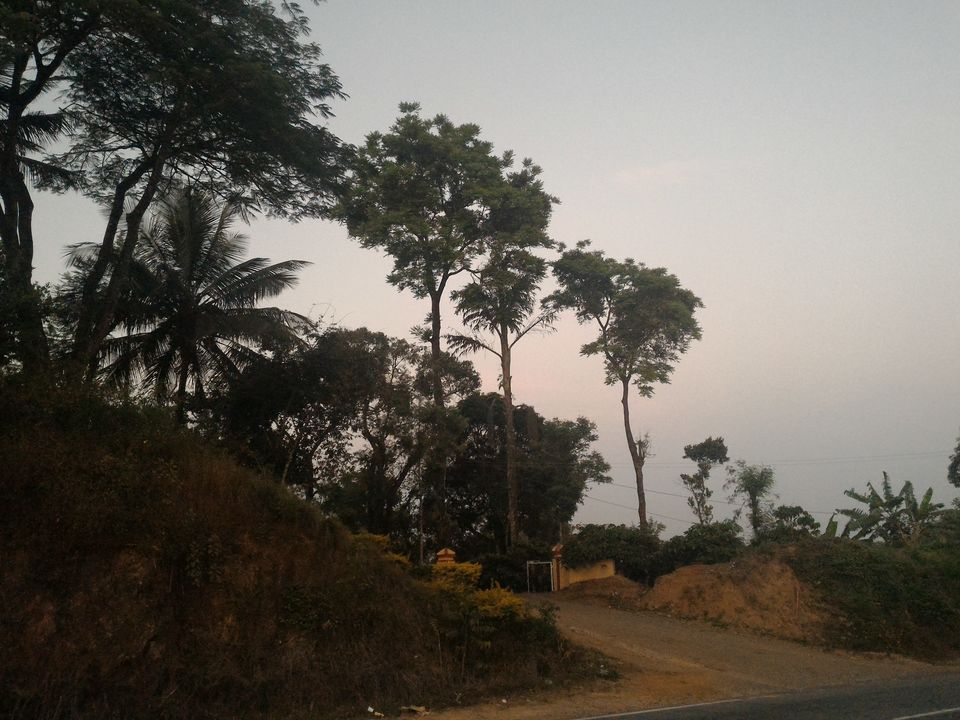 We decided to have some time off from our daily schedule and spend this long Christmas weekend of 2015 in Coorg. While, I have been on trips to the most beautiful places around the world before with my spouse, friends and family, but this one being all girls trip made it more special and crazy.
We started off in our self driven rented car 'Beat' which looked very cute on us! Three of us started from Bangalore on 25th December looking forward to an excited journey ahead. I am a lover of road trips and there is nothing more intriguing than a beautiful road trip to satiate the traveler in me. Coorg is about 240 kms from Bangalore, with some stop overs in between for food etc, we were able to reach Madikeri by 6pm. By that time, the town of Madikeri had gone into its calmness mode with pitch dark roads and silent neighborhood.
If the car window is my frame, the all i could see in that frame is greenery. Coconut trees are lined up on both the sides of the road creating a stunning view. Backwaters in between gave an Utopian feel to this place and look like pockets of water in the green carpet. with hardly any commercialization, these villages on the way are untouched from any urban intervention. I can rewind the whole scene in front of eyes while writing this blog.
Our stay was a home stay called Lotus Home Stay owned by a couple. Their duplex cottages reflect the simpleton nature of this town, Madikeri. Food at this place was ethnic South Indian food with specialties such as home made kulfi, omelette etc. Next morning, we visited Abbey Falls which is about 5 kms from Madikeri. The only disappointment when we reached at the Falls was that one isn't allowed to enter the water and being a traveler from North India, we were use to enjoying the gushes of water! Again, you were not bored of the scenic views while traveling in Coorg. The way to Dubare Elephant Camp, our next stop was even more beautiful.
It is a place you can enjoy with your friends or family and indulge in boating, rafting or simply dunk in the Cauvery river banks. This camp is not a very huge but you can see the elephants taking bath and enjoy a small walk in the property. We went on to explore some new roads on our way back and stopped at a rumbled temple to take some pictures. By the time we reached our cottage which was in Kushalnagar (we changed our place of stay on the second day), it was dark and it was time to gorge on the tasty food cooked by Krishna, the care taker of that property.
It was time to enjoy the bonfire and music after dinner, gossip (of course, all girls) and finally, hitting the bed. The property was a huge estate with plantation of coffee, oranges etc that we explored during our morning walk the next day. The care taker has three friendly dogs who accompanied us for the morning walk and became our buddies in exploring new patches. we then checked out and left for Bylakuppe, the biggest Buddhist settlement in South India, which boasts of beautiful monasteries. Soft music complimenting our long drive made the whole experience very soothing and rejuvenating. We visited the Golden Temple in Bylakuppe which is the biggest monastery of that area and enjoyed Thupka on our way back. With this, our holiday was almost getting over and we began our journey back to Bangalore.
I would sum up our three days of road trip to Coorg as an opportunity to experience nature very closely, satiate our taste buds and capture memories of a lifetime!