Reched GOA , yes goa most visited place & most relaxing place
....
Had a cab to reach my destination which was direct calungate beach , yes no room no hotel , bath etc .
Me and my younger brother were going without our family & family friends .. We know goa very well we have visited & experienced almost every place / shack /museum/ church ... This  is the 18th time  we are going to goa.
So back to our TRIP , me my brother are in the shack now (LOVE POINT ) we want beers and  food to enjoy our solo trip...
Now we are sipping bira white , having omlet & grilled sandwich .
And we rolled a JOINT , yes we dint give a Fuck and rolled a J , we asked many shacks about smoking up , but it was crowded so they rejected our sincere question about smoking pot :P .
This guy jagdeesh from the shack , was chill and was ok of our smoking up . in North india accent ( Arey bhai ji  tension mat lo beer lo) he asked some questions about our pot .. He wanted to sell them and all... Stoners find such ppl easily , anyways ... My gf and her brother , her ma'am from college  ..and her sister's fiance were also in goa .. But we dicied to chill alone and relax. They came by car were tired and were resting in some cottage in anjuna , as we were high now ... We had to go to cottage to freshen up , so we hired a scooty from calungate beach for 500/- .
Taxi charges in goa are very high , only thing in goa which is not cheap ... UBER /OLA are not in available in goa cause valid reasons .....
After changing and refreshing we took off to ANJUNA beach , personally I believe its the best place to enjoy goa without indian  crowed. You get senere, good people and good people & good people ... I personally don't like crowded places and desperate boys looking and checking out people who just want to enjoy views and goa .. But these people are all over baga,calungate,calondium beach .... ANJUNA has a bad image because anjuna is know for drugs and etc ... But I find anjuna a place of relaxing .so in day 1,
We got high , hired a Scotty we drove almost 20-27 kms from ANJUNA ,BAGA , CALUNGATE BEACH etc...
Later we went to our rooms and slept.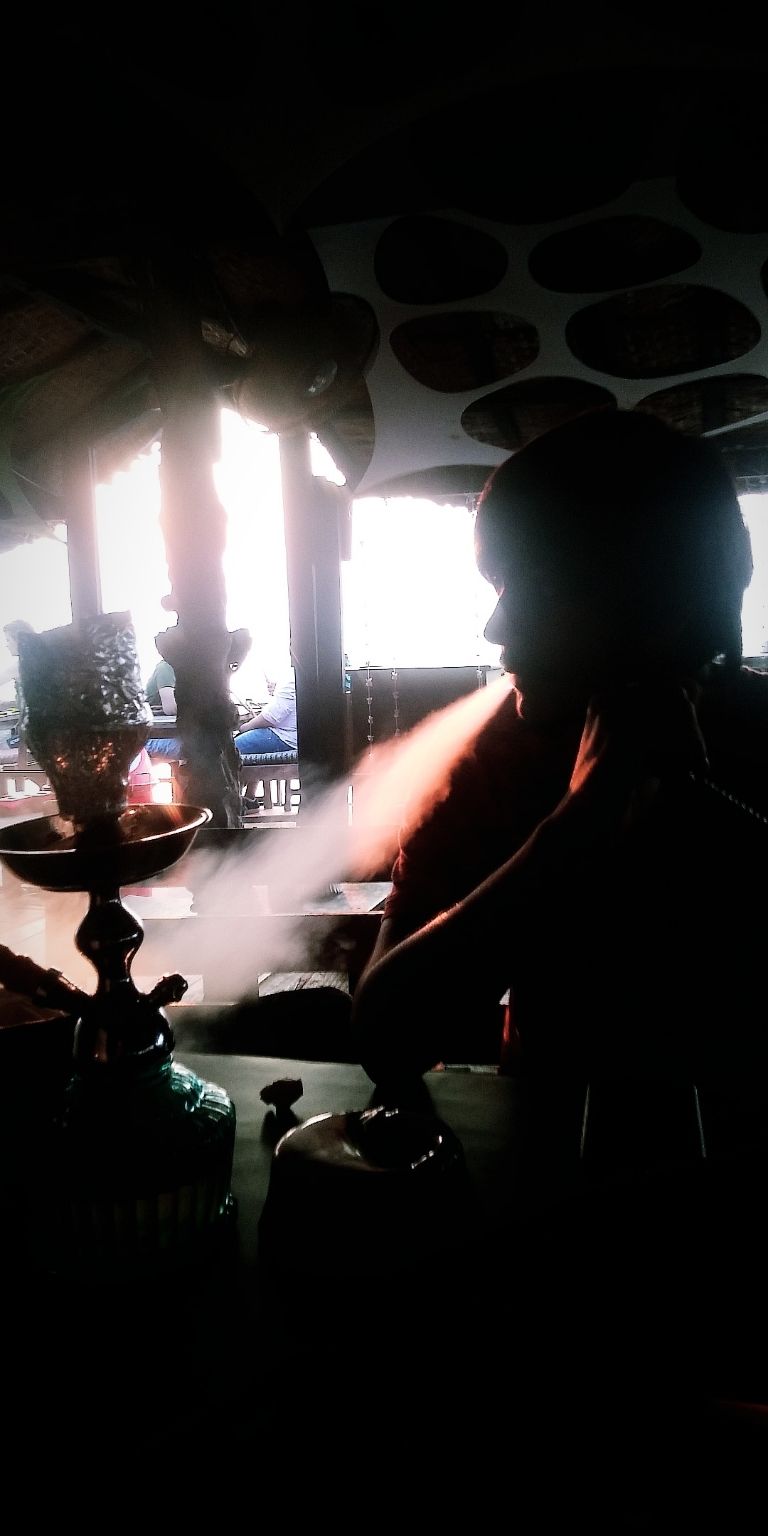 We woke up early , well I woke up early cause our room dint have AC and it was really hot in the room .. Our door was knock @ 7:30am. A guy next to our room wanted a roll sheet , yeah he saw us smoking up in the night , and I asked the cottage care taker to get us a bong, which he had in his room ... So I woke up like this.. For sheet to smoke up and making new friends lol.
We planed to go to anjuna beach again ,we wanted to chill in currliess & shiva Valley .
I brought a basic JD sleeve less baniyan .. A group of girls, 4 girls
Starring and waiting while I was changing into baniyan , I was happy and excited lol . but now they asked if we want hash , they had hash on they and wanted to sell because they were leaving home , I think they were from mumbai .... My brother was for it but I was like we are loaded with our own pot a d we rejected it and left . Lol we regreted it later ..
They were nice .. :D
Later we went to return our Scotty and met my gf and her friends
We waited for them In calungate beach .They were tracing by car so it took time .
Me & my brother walked on beach from calungate to baga beach , best way to skip beaches to walk from the shore to shore , it took 20 mins walk ..
We met them in BRISTO,  famous place in baga with good food & karaoke . we have cake and pasta and left .
There ppl wanted to experience a dance bar place where desperate boys come & gay prostitutes etc ....
This dance bar was my worst thing ever .
I got mad and asked my gf & friends to leave for. Such negative place.. Which was the worst decision in my whole life 😂.
Then we left for pune from goa in XUV 500 .   7 hr journey
Goa is a great place to visit church , meauseum , casinos etc ... But this time as we brothers were there to chill , we just did that and have some  crazy memories of these 2 days ... Maybe it won't be a exceptional trip , it was more of a comfort and vibing trip for us , for me to say ...