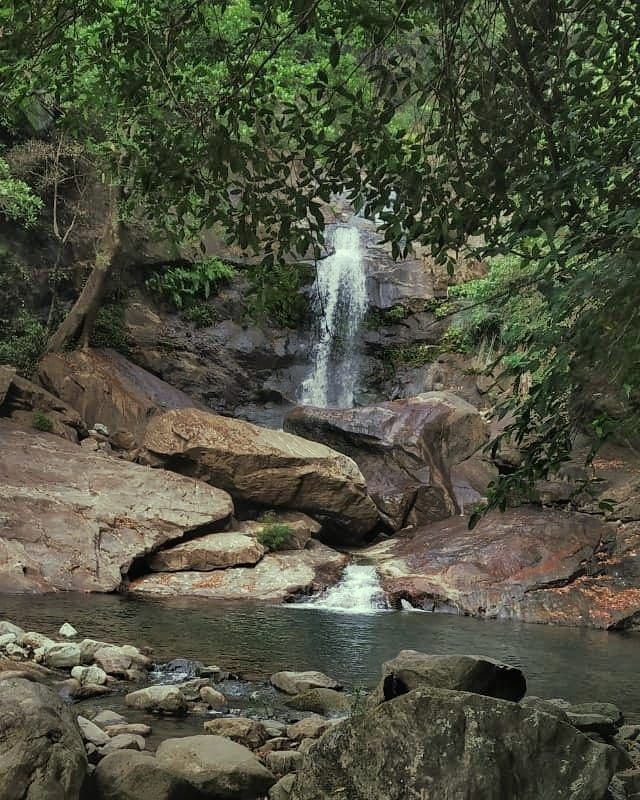 Just a small drive from my location. The drive itself is blissful becoz the roads are filled with scenic beauty that is treat for eyes.
It is a one day trip actually that i covered two places.
Meenvallam water falls &
Malampuzha Dam
About the waterfalls it is an hour drive from Palakkad.This is perfect one for a one day trip.
I suggest you to go by bike becoz the roads are
Narrow and the sides is filled with Rubber trees,pineapple plants and paddy fields.
The entry fee is just 20 rupees per person.
After the entry gate you have to walk aroud 500 metres to reach the falls.
There is also a private swimming pool near the entry gate that you can check out.
One the way back i went the dam actually very nice and breathtaking because it one of the largest dam in kerala.
It is around 10 km from palakkad.Direct buses to the dam are available from palakkad.
Things that you don't miss in the dam are
Yakshi - it is statue checkit out there.
Then there are Gardens, suspension bridge and aquarium.
And finally my favourite ROPEWAY yeah the best of all. You will be in the ropeway at 70 feet above the ground for about 15 to 20 mins approximately that definitely you will enjoy i bet. The best time to visit the dam is evening so that you see the dam that is filled colourful lights which will be more beautiful than in the morning.
Thanks for reading.
Do check the places!!