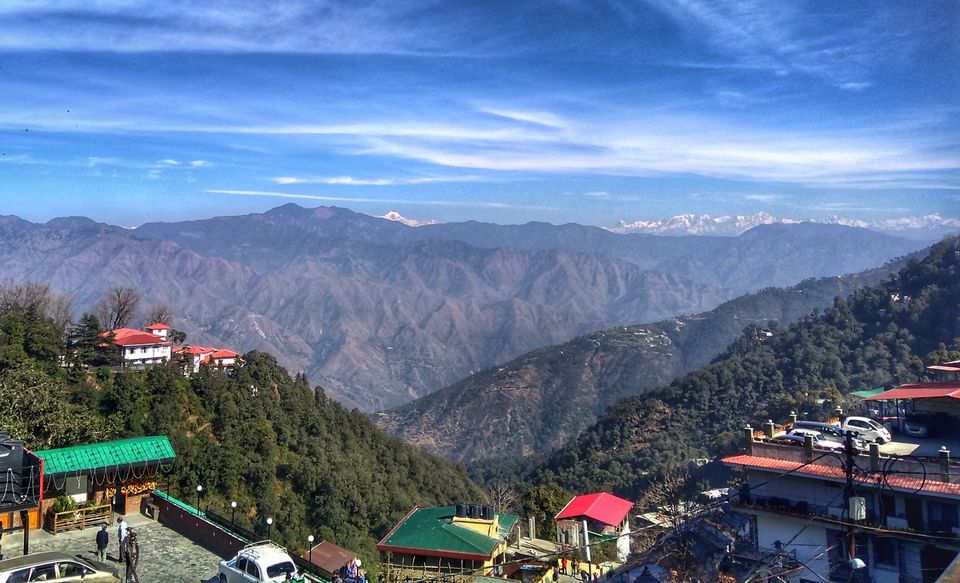 It's November and almost the winter is on, so I and my co-traveller decided to drive to some hill station to feel the cool breeze, near to delhi so we encircled Mussoorie which is 290kms from our home. So we decided this time we shall go with friends, then we rang up 3 of them and the trip is on!
Budget: ₹2000/- per person.
Mode of transport: Zoom self-driven car.
Time taken: 24hours.
Route: Delhi->Muzaffarnagar->Dehradun->Mussorie.
Must visit: Kempty waterfalls, Batta waterfalls, Mall road, Ropeway, hill top view of mussoorie
Food: Street food, salad, Maggie, pakoda, coffee.
Must carry: water bottles, winter wear, shoes, face masks, medical kit for asthama and winter sickness.
Mussoorie-"Queen of Hills" located in land of devabhumi Uttarakhand at a height of 6500feet above sea level in Garhwal hills. It has a best landscape. The sunrays will be falling on the town from oneside throughout the day as if we are sitting on chair watching the movie. There is an Indian-Tibet Border Police training center and Lal Bahadur Shastri
National Academy of Administration training center for Indian Administration Services.
Journey started with booking a zoom car for 1day 8hours costing around ₹8269/-, we have taken Honda Jazz as it is my one of the favourite cars.
11p.m; 30november 2018
We all gathered at our house in the night. We had a Delicious dinner prepared at home by my co-traveller and with that full tummy we started our journey at 11:45pm to Mussourie. We have taken a short route to reach there for sunrise.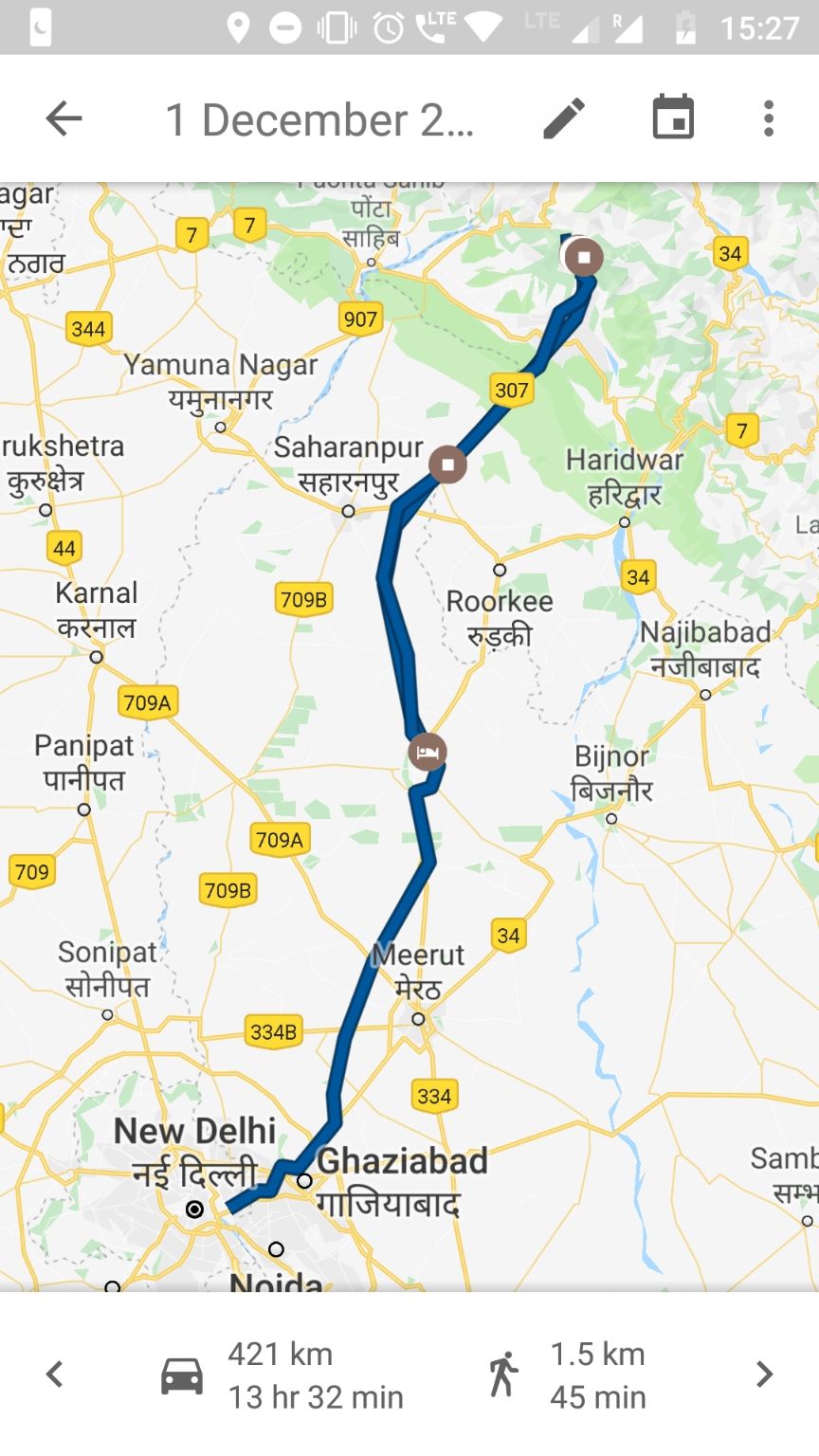 The route was simply decent and clear there is no traffic and the roads are clam that we can here our own breathe, i felt very comfortable and easy to drive, there is much of fog which reduced the visibility of the roads at some places and we really enjoyed that scenic beauty it was like we a driving in a heaven with smoke.
But be more carefull if your driving for the first time in this road as you can't see the vehicles in front.
2:30a.m; 1December 2018:
We had two pitty stops on the way at the road side dabhas to have a hot tea in the bone chilling weather to warm up our bodies. First we had a stop at 'Ma vaisyahno bojanalay' near muzaffnagar and the special tea just went deep into the cool bodies creating a warmth inside, and they are maintaining clean and hygiene restrooms, we had our dinner at the same place on our return journey.
Second stop was at Ravi Dabha in middle of forest near to Dehradun
The tea costs ₹10/- at both the dabhas.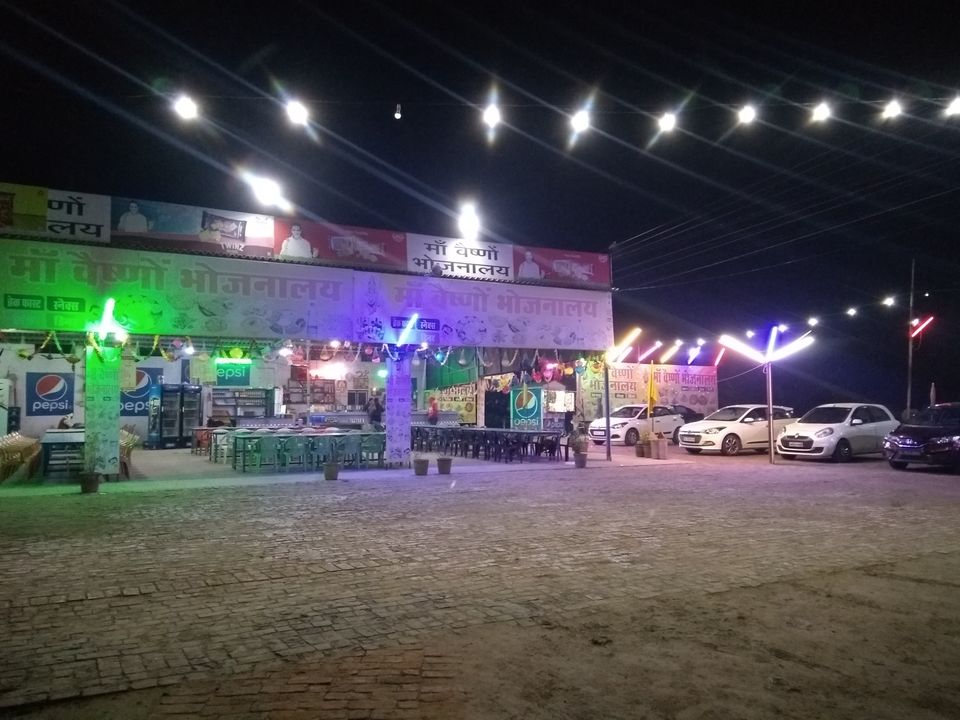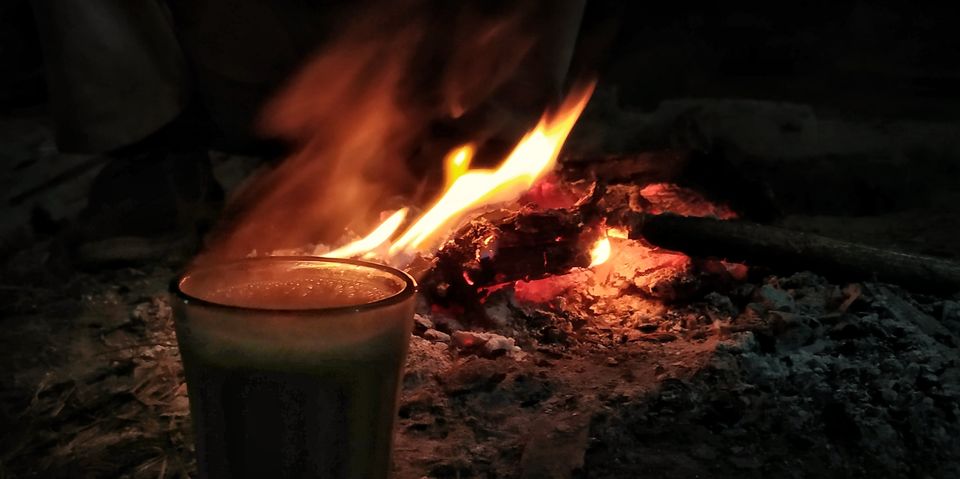 5:30a.m; 1December 2018
We reached out to our destination after a long drive of 6hours through fog, hills, forests.
Toll at entry of hills costs ₹100/-
The temperature was literally 4℃ with cool breeze. Everyone of us started shivering and dancing like a babydoll on the roads. We were happy that we reached before the sunrise we stopped a point and watched the sunrise and it's just breathtaking never felt that feeling in my life, it's like giving us a hope of warmth with the rays.;)
We took rest in the car itself until the town woke up.
A sound broke out from the glass door, one person from the town waking us up and asked whether we would have a cup of tea.
Sun starting coming out from the misty fog.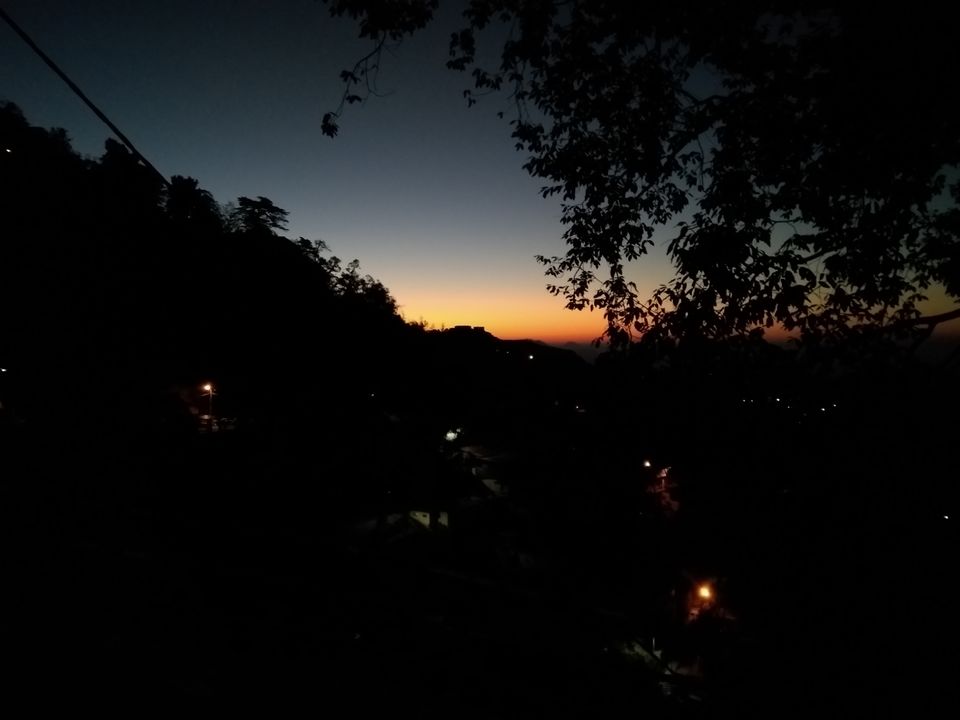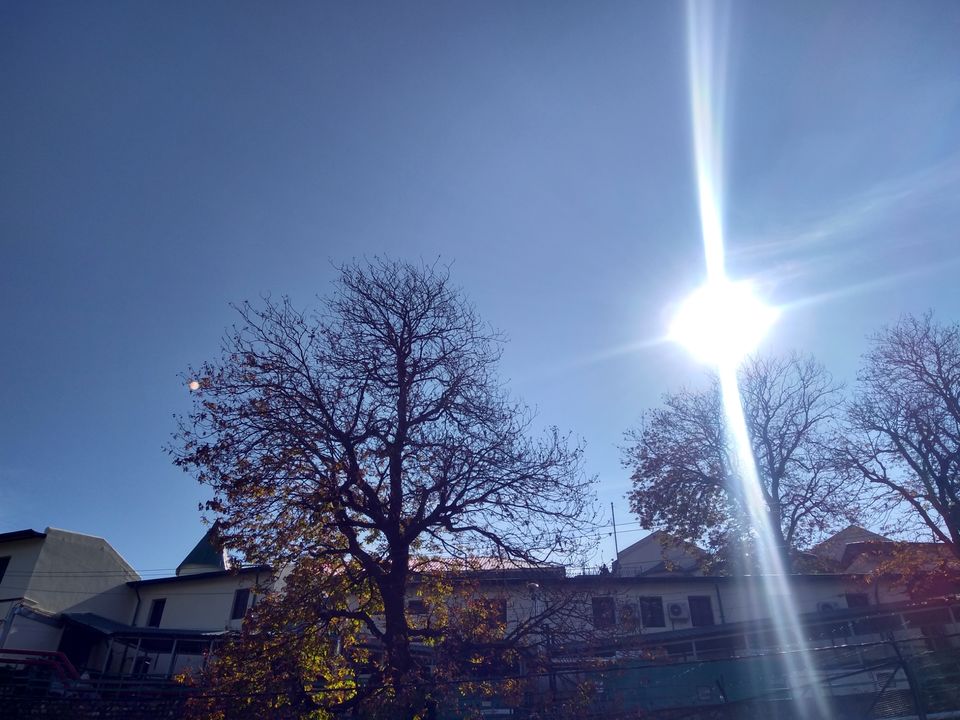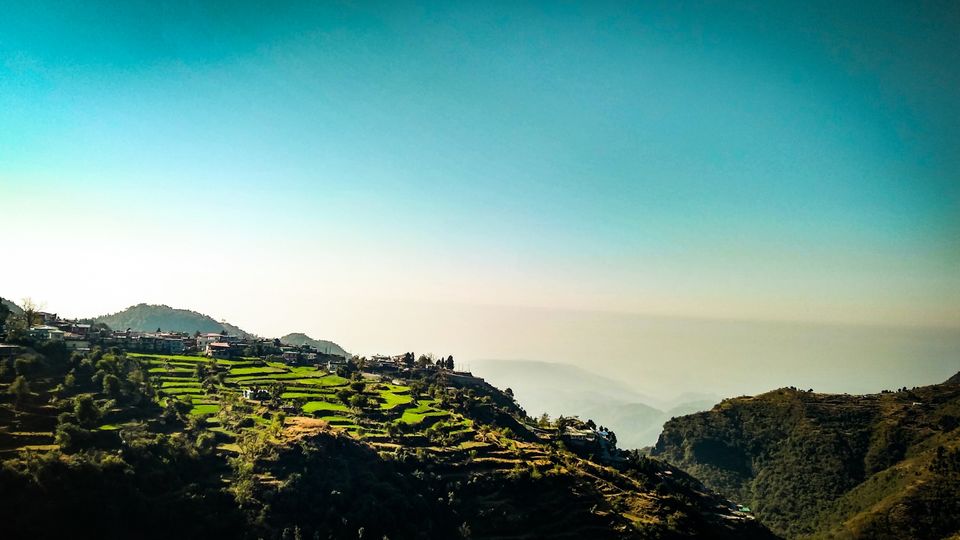 8 a.m; 1Decemeber 2018:
We freshened ourselves in the public conviences center as we decided not to take book a room just for refreshments, toilets are very clean and hygiene with cost of ₹5/- for male and ₹10/- for female. For breakfast, we had some bread pakoda and tea on the roadside.
One plate bread pakoda costs ₹45/-,
One tea costs ₹10/-.
And the temperature gone a little up to 7℃ and we were still in numb stage.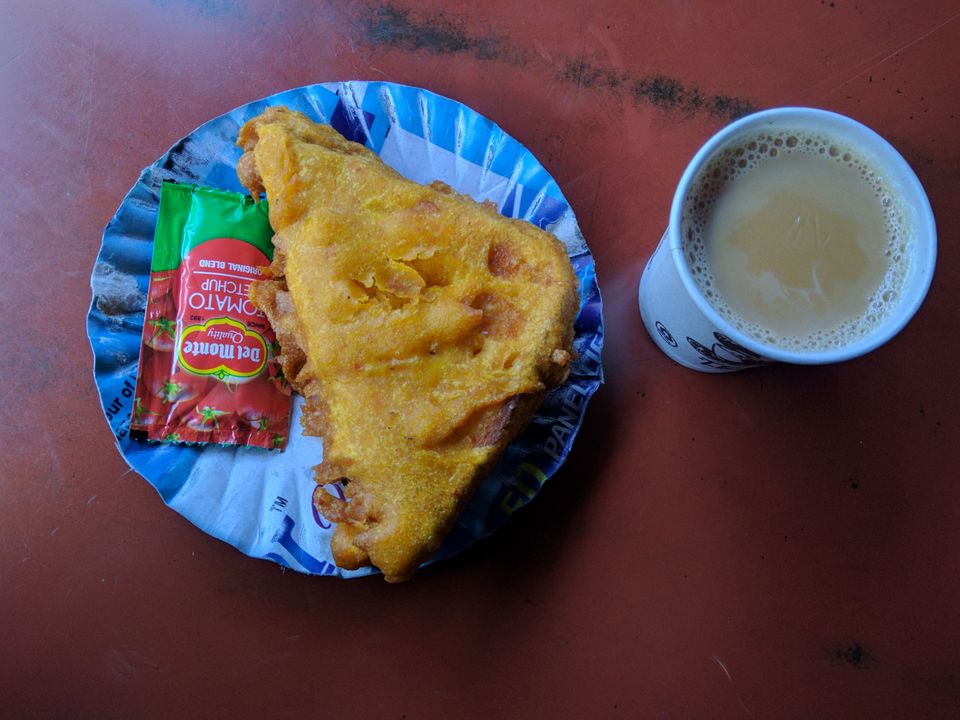 9a.m; 1December 2018
We headed towards kempty waterfalls which is 30kms from Musoorie. We reached there in an hour. And should tell you that the road drives through fantastic scenic views adjacent to the great Himalayas. We feel very fresh and disconnected from the world if you love to stay peacefully this is one the best destinations.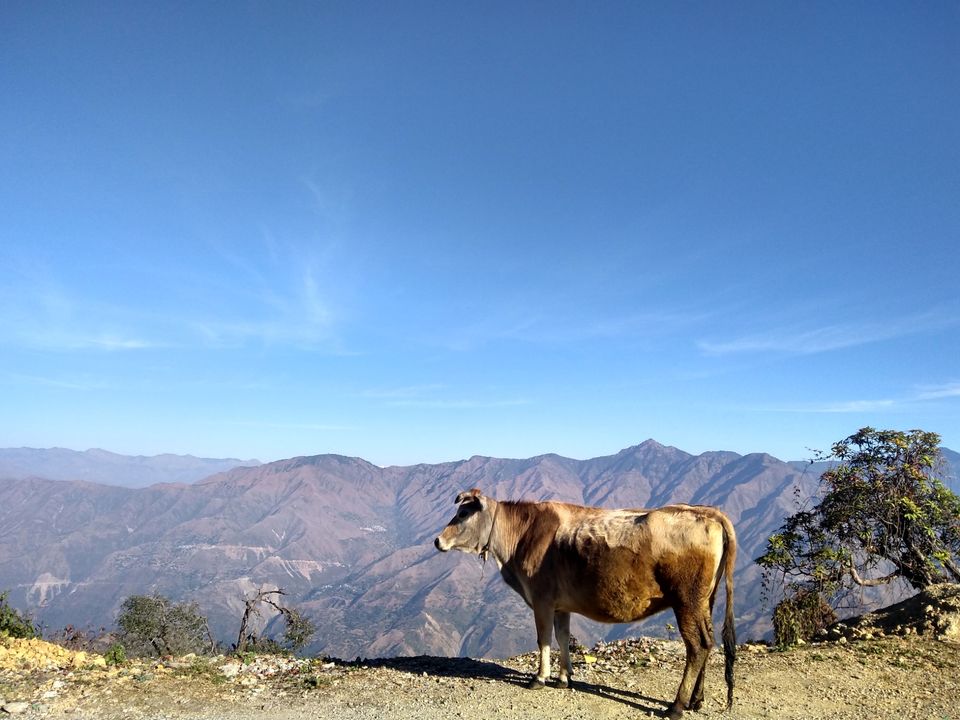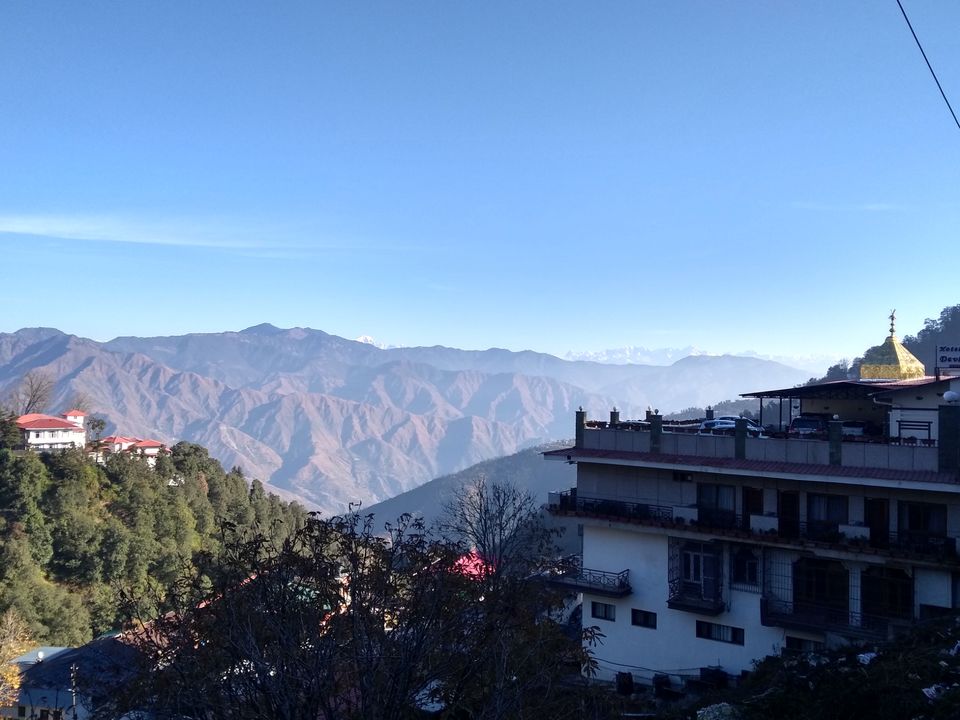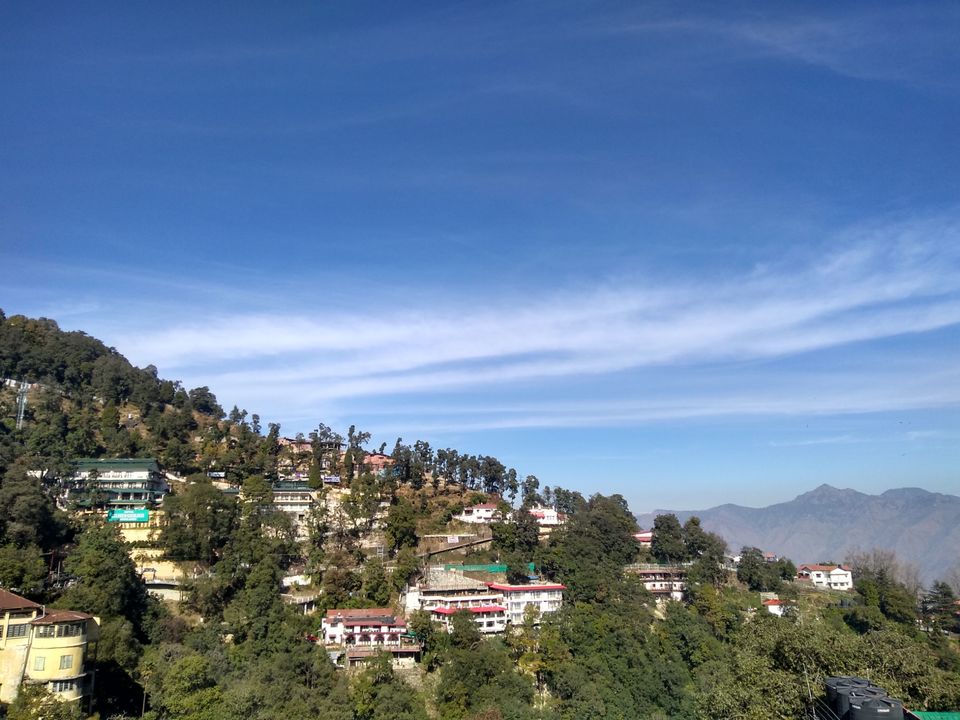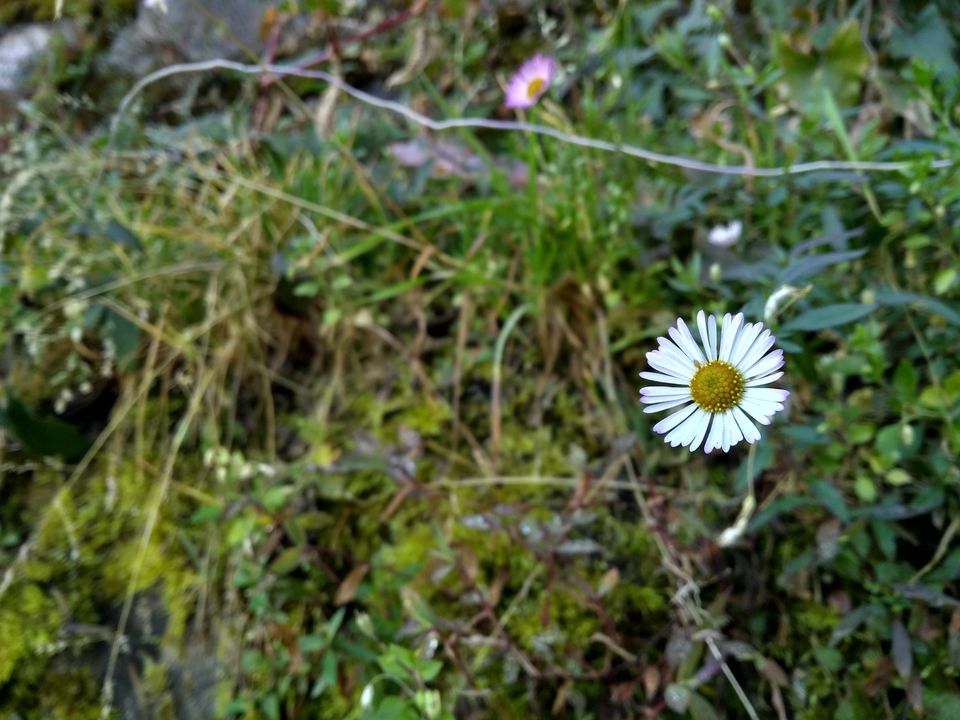 10 a.m; 1December 2018
To reach kempty waterfalls from kempty village we have two ways to reach, one is either by steps(walking) which will be a count of approx 200 steps, and ropeway which costs you ₹150/- per person for up and down.
We took the steps way as we all are young😉
It took 15mins to reach the kempty falls from the area we parked the car.
Parking fee costs ₹100/- and entry to the kempty town entry costs ₹40/- this is for Road maintenance.
The falls fall from great heights and there a pool like construction if you wanna get wet there, which is free of cost. You can spend time with friends and families. As it is cool winters we decided not to go.
There are shops on the steps and there are some games setup so that you can have fun. There are handloom shops, wood products, and many which will be a bit costlier as they are handmade.
We headed back to the town mussoorie.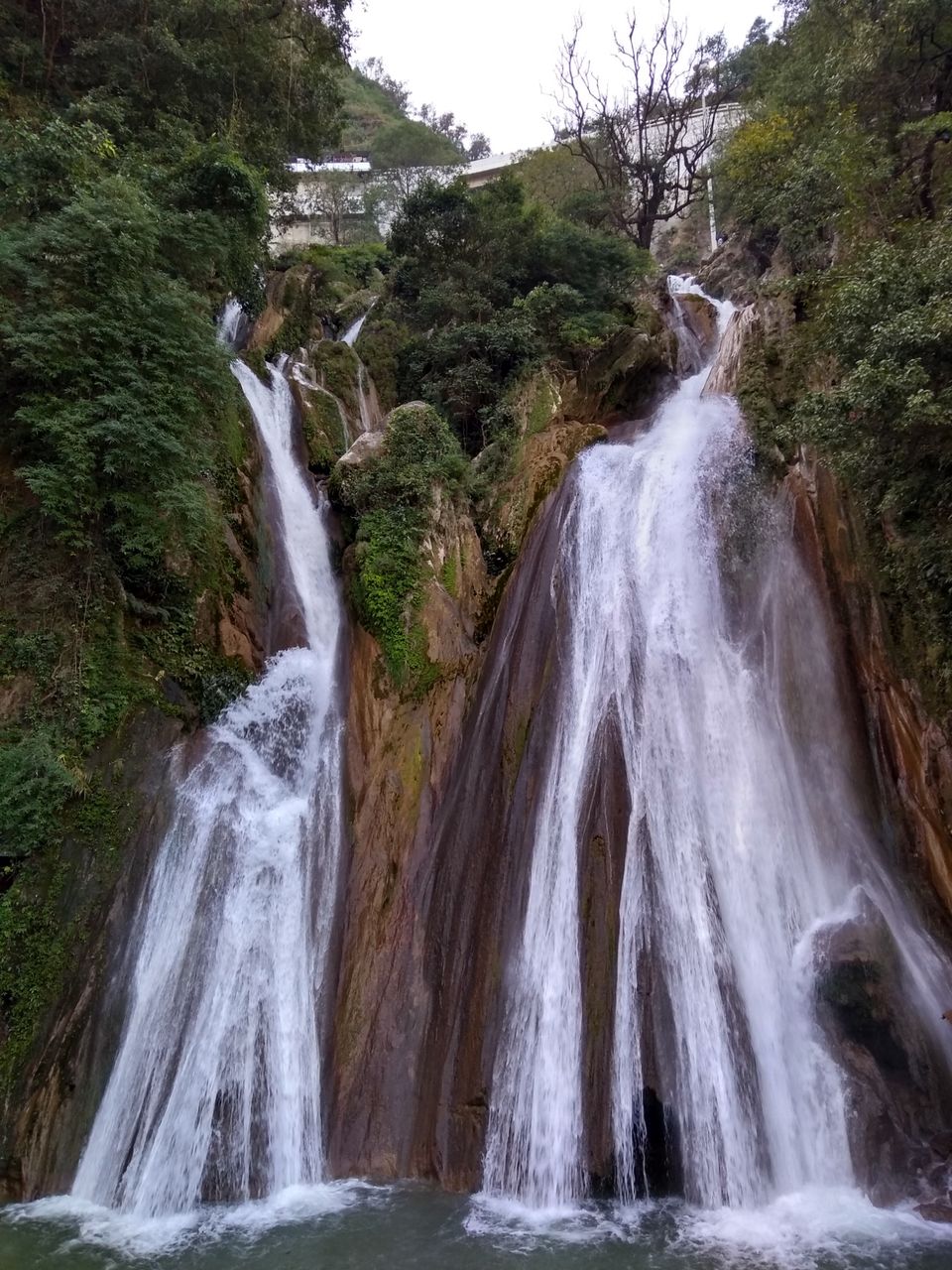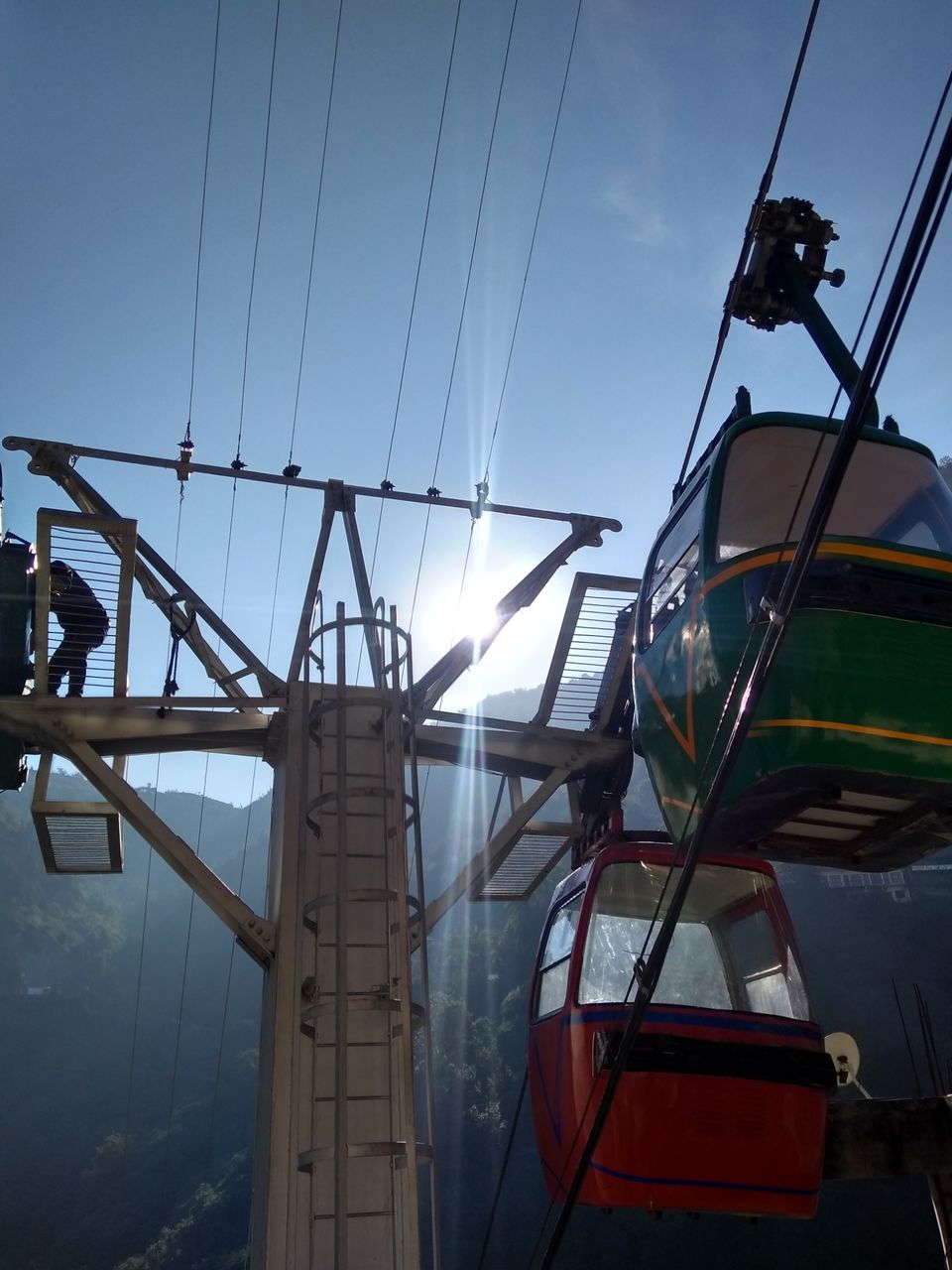 11a.m; 1December 2018
Sun got brighter, breeze got cooler. We reached back mussoorie by 11a.m.
We parked the car in parking for which we had paid ₹150/-.
We walked on the famous Mall road, my suggestion is to walk on this road rather to drive a vehicle as the road is full of street food, shopping, like clothes, interior decorations, handlooms, handmade items of the local culture. If your are a great decorator of your house you will definitely fill your bag and rates are also reasonable.
We will find the best in class constructions on the hills and we can find different types of tress which are colourful and pleasant to eyes.
We walked till the rope way and took the ropeway to top of the hill which is called a view point.
The charge for ropeway is ₹120/- per person for both up and down.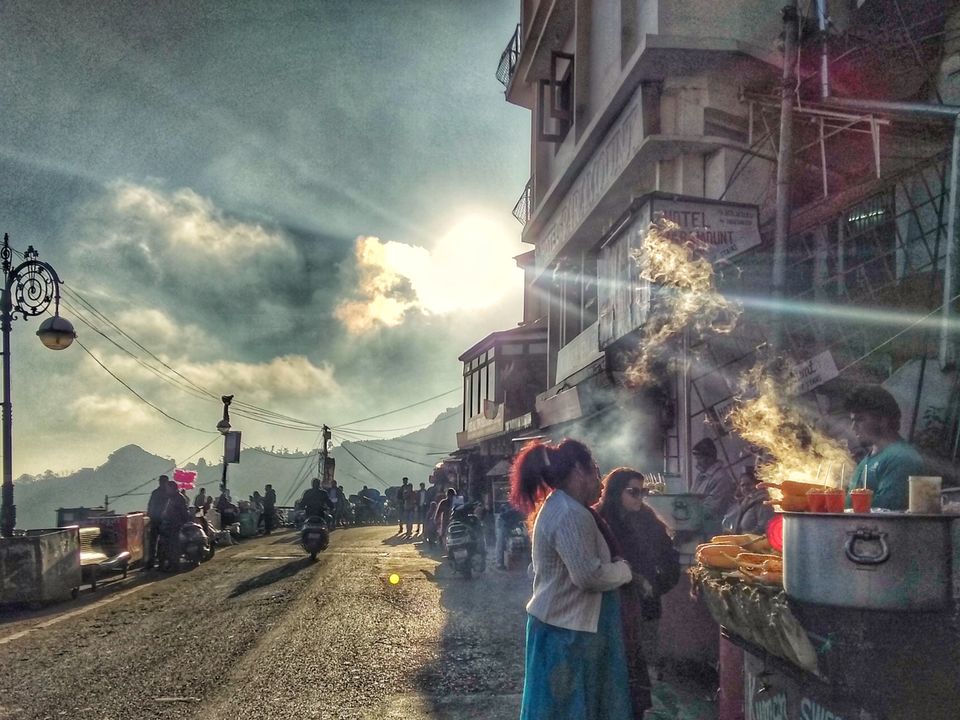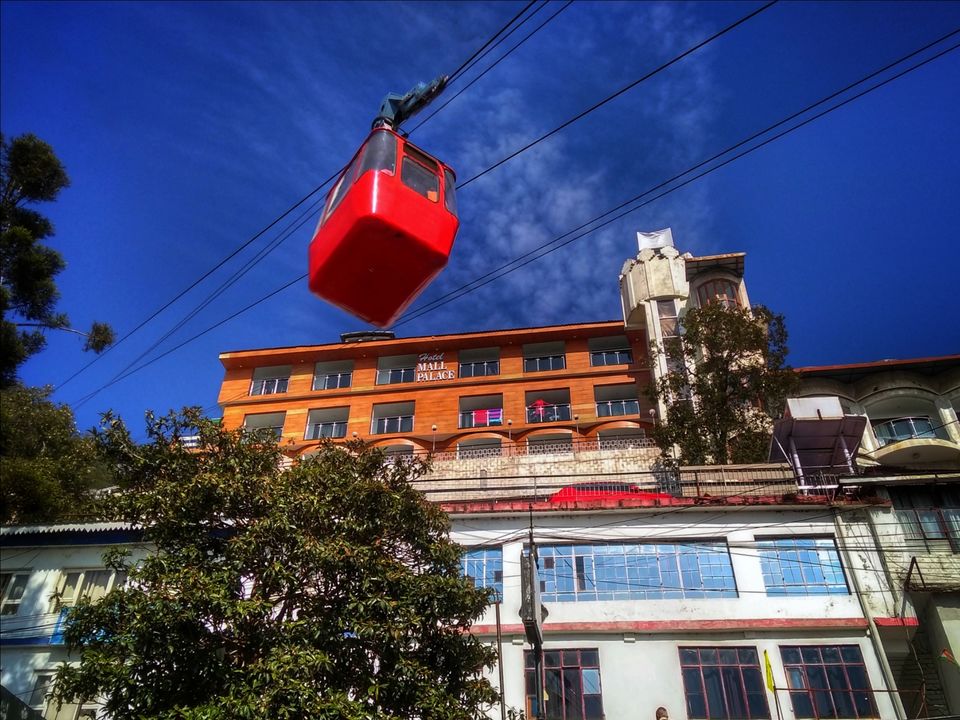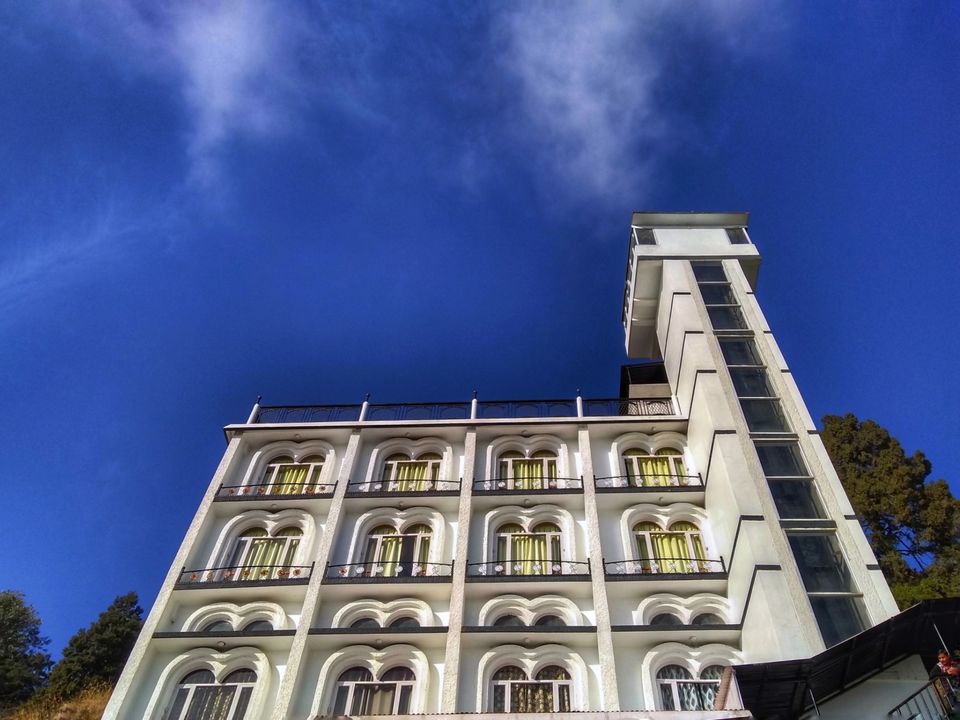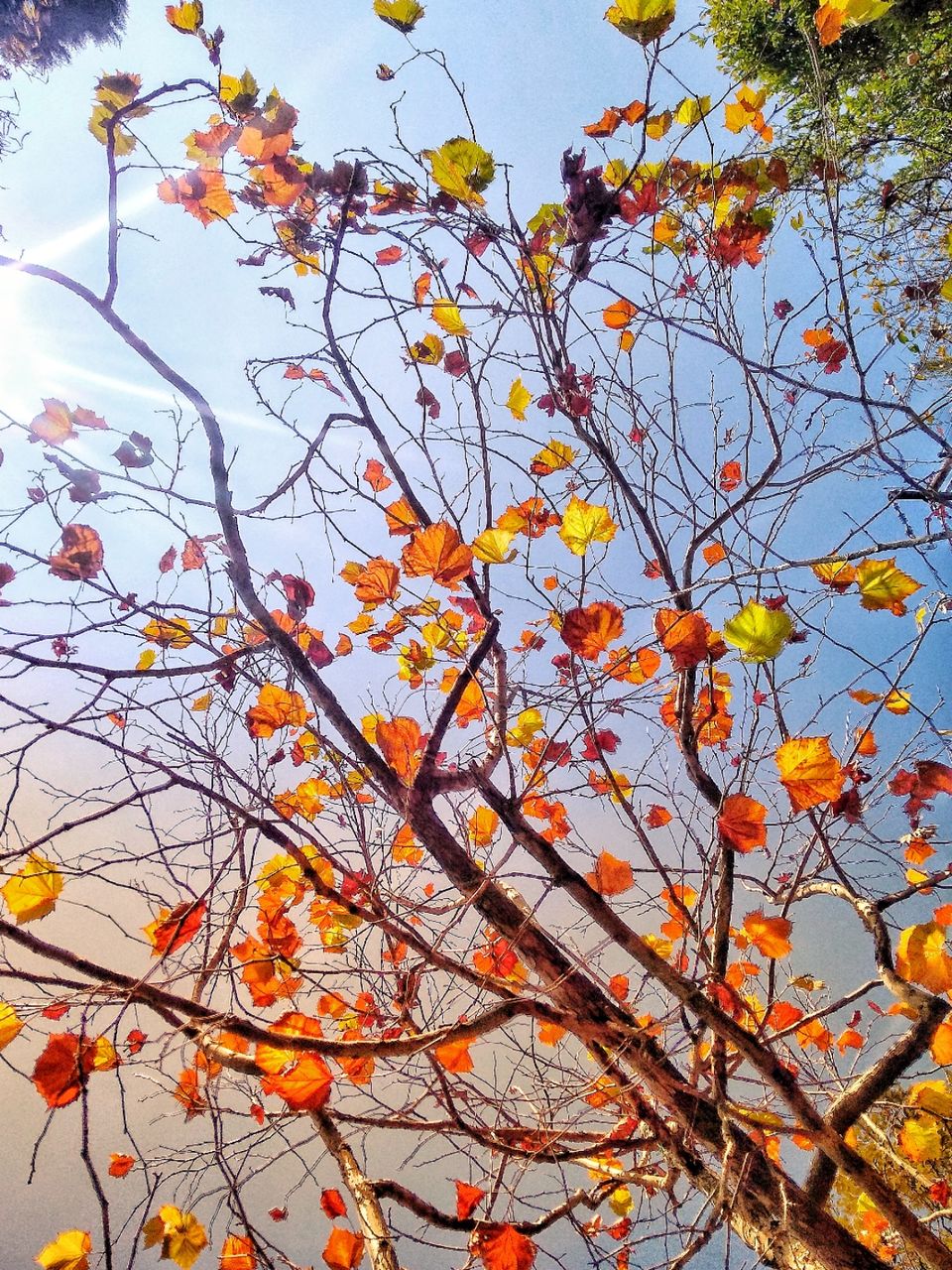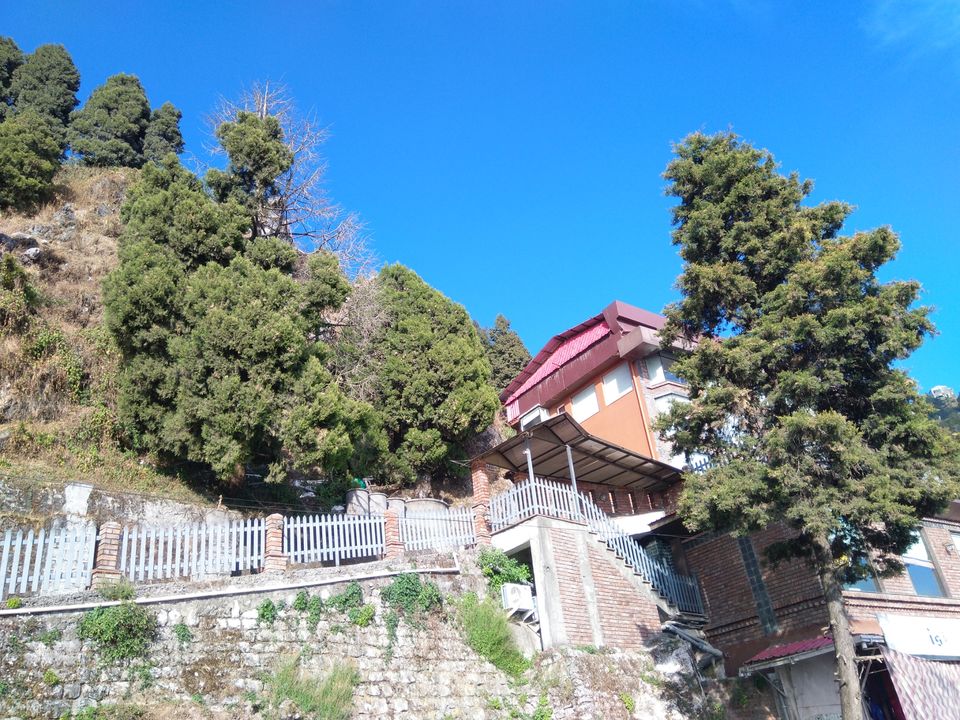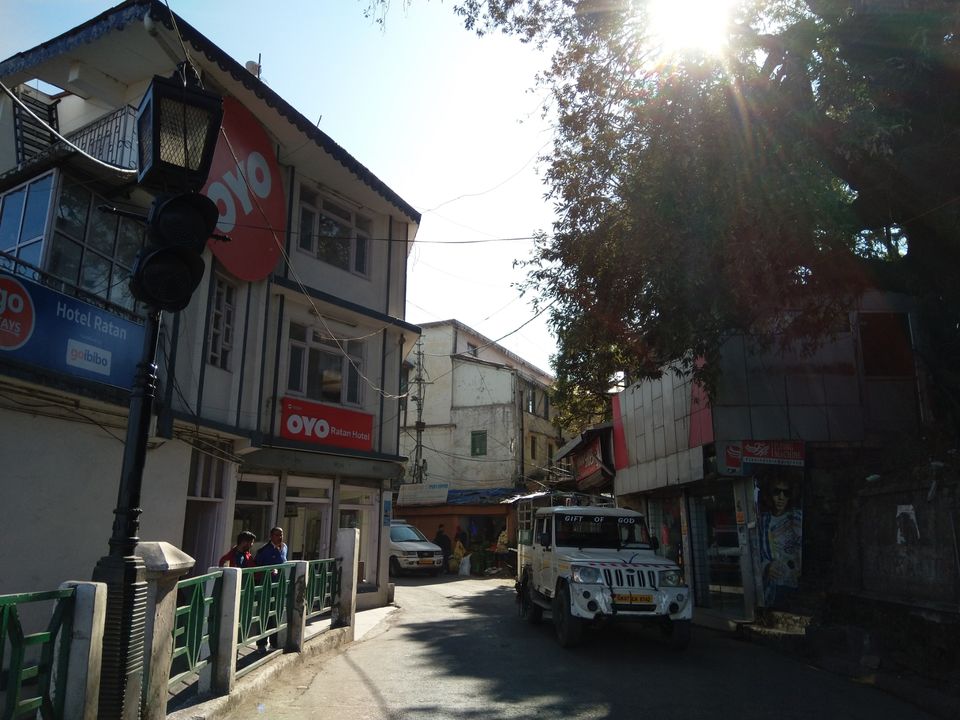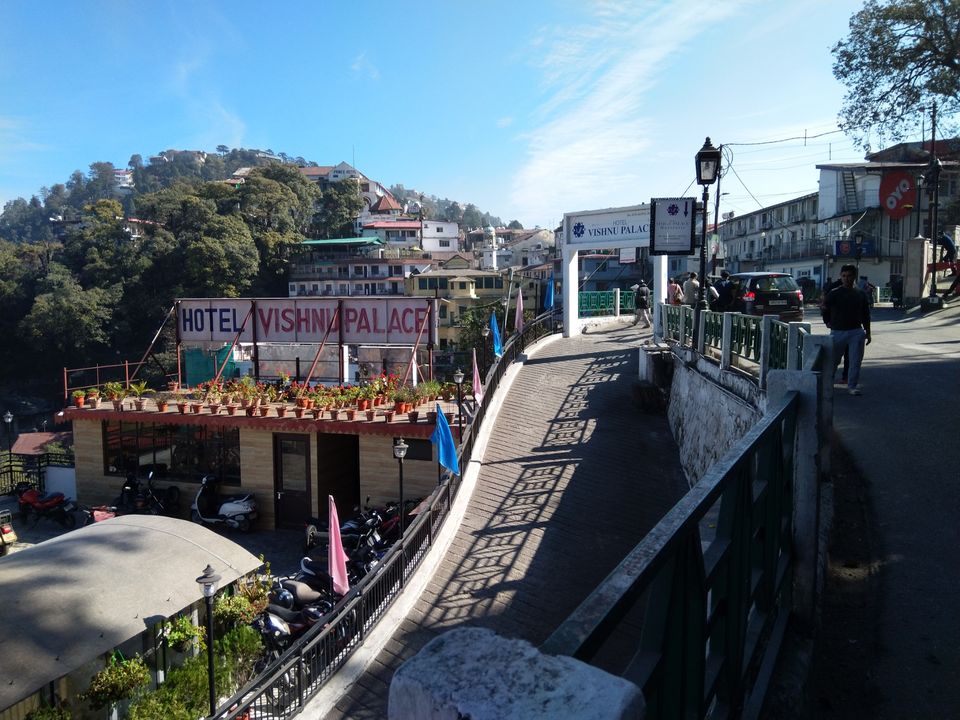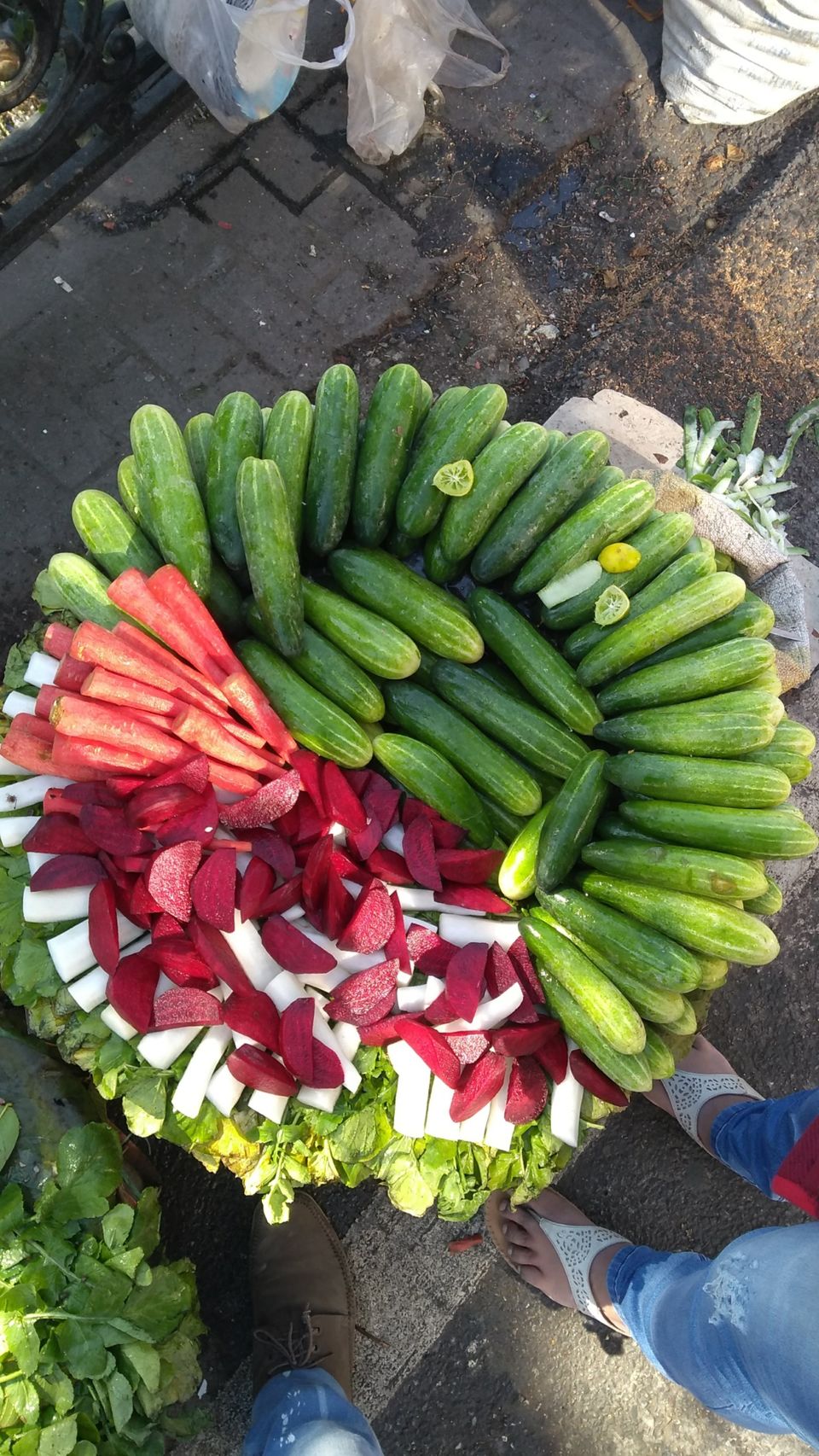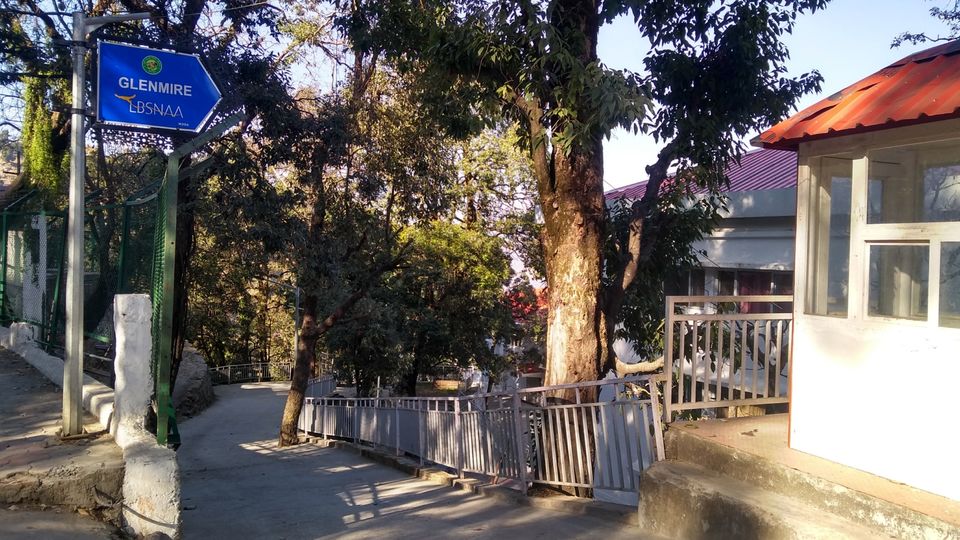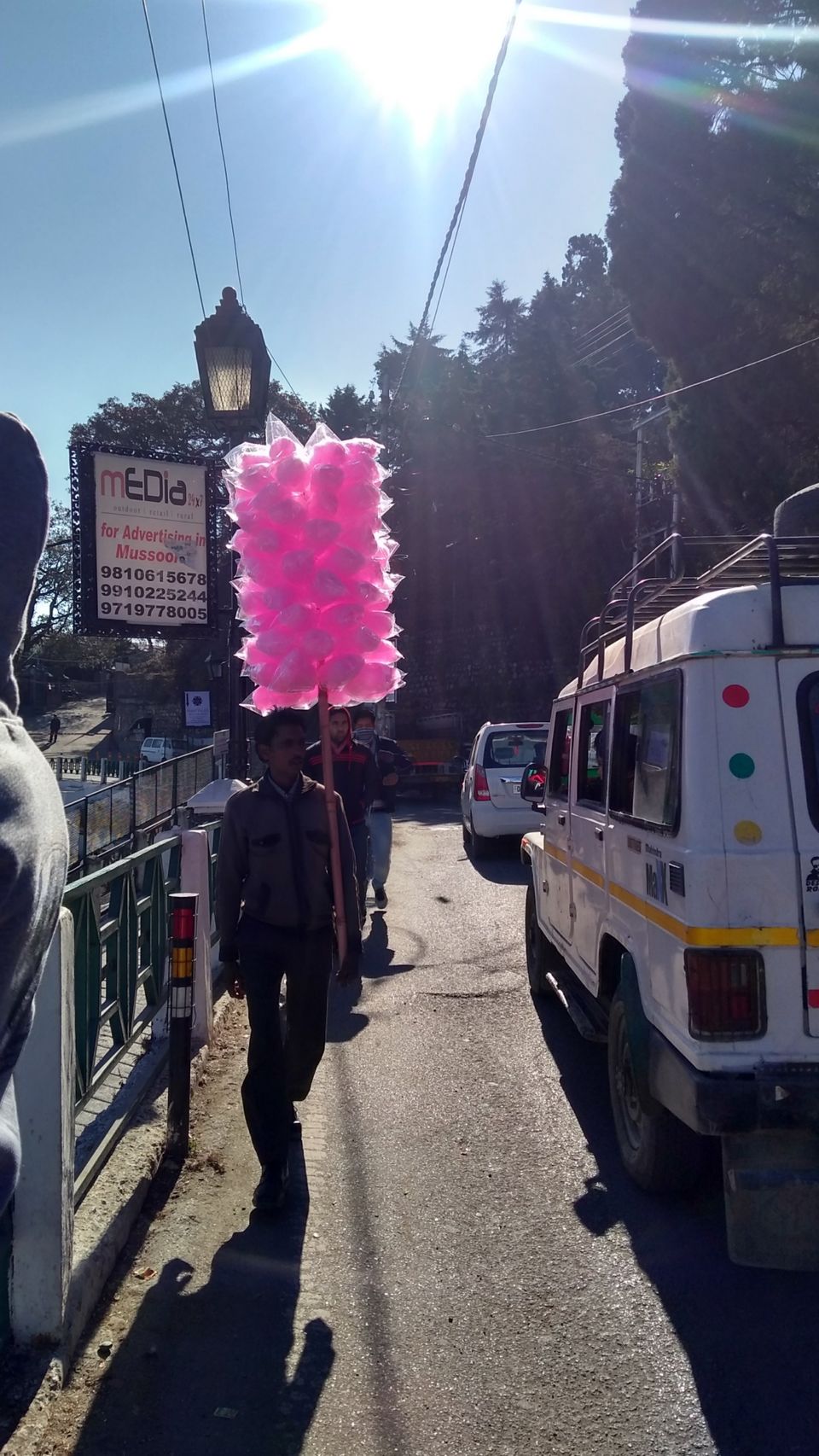 12p.m; 1December 2018
We reached the top and the ropeway journey was a good thriller, it will take you through houses and you will definitely fall in love. Downwards you will see the city and warm Sun rays falling on you will give you a kickback feel.
On the top of the hill you will find many shops of handmade goods, games complex and restaurants to dine-in.
We all were starving so we went into Kuldeeps restaurant, the ambiance was superb and the view of the hills in the background is eye-catching, the food on the hill is costly, a Maggie costs you around ₹50/- so be cautious.
We ordered Maggie, chowmein, pakoda, coffee.
Believe me the view from the restaurant is just awesome and you fell like you are eating in the air, with panoramic view of the great Himalayas, the hot food served in the cool place is just something cannot be described in words.
The food was as tastier as the view.
The total bill was ₹435/-
We spent here almost for 4 hours.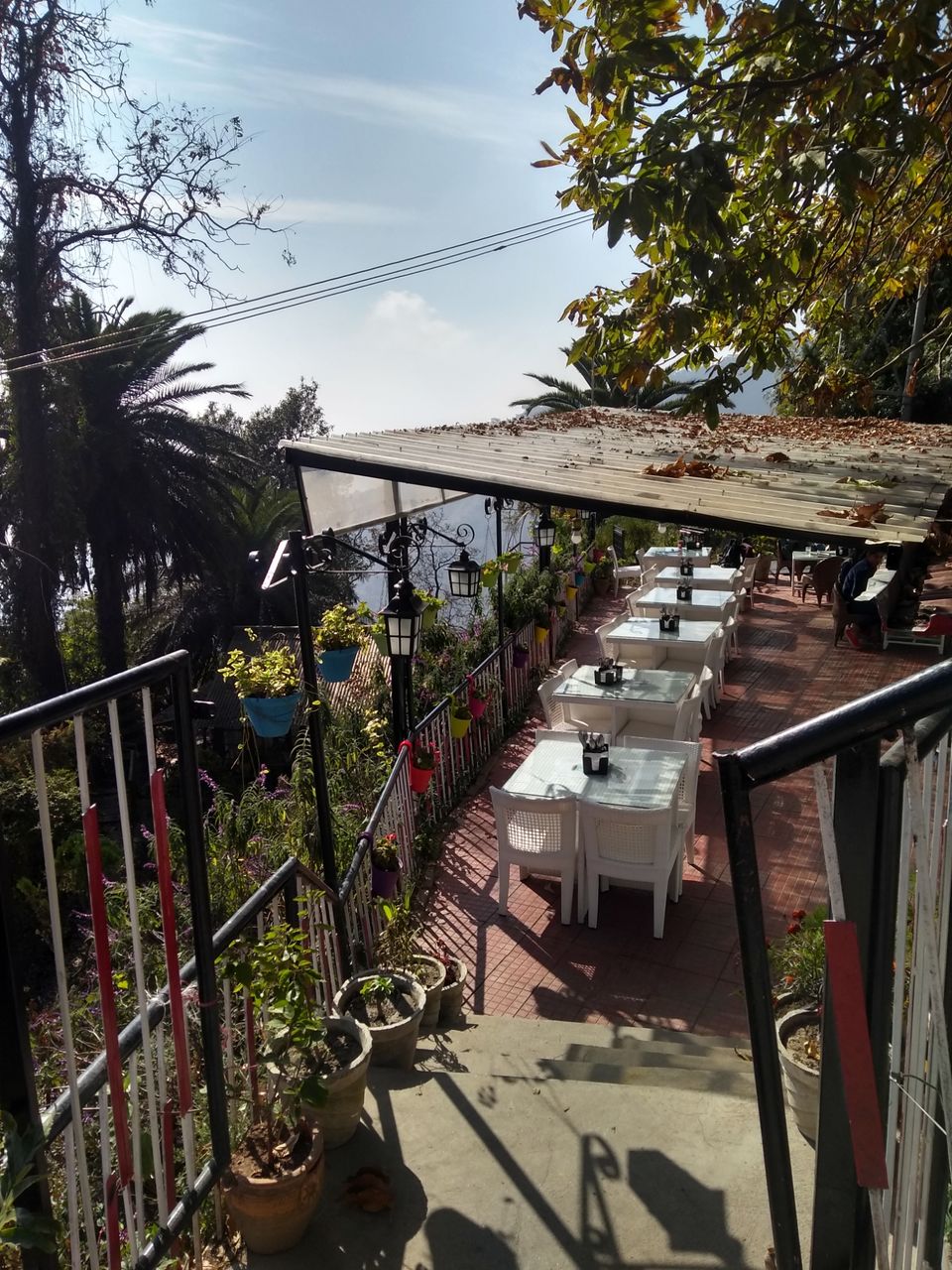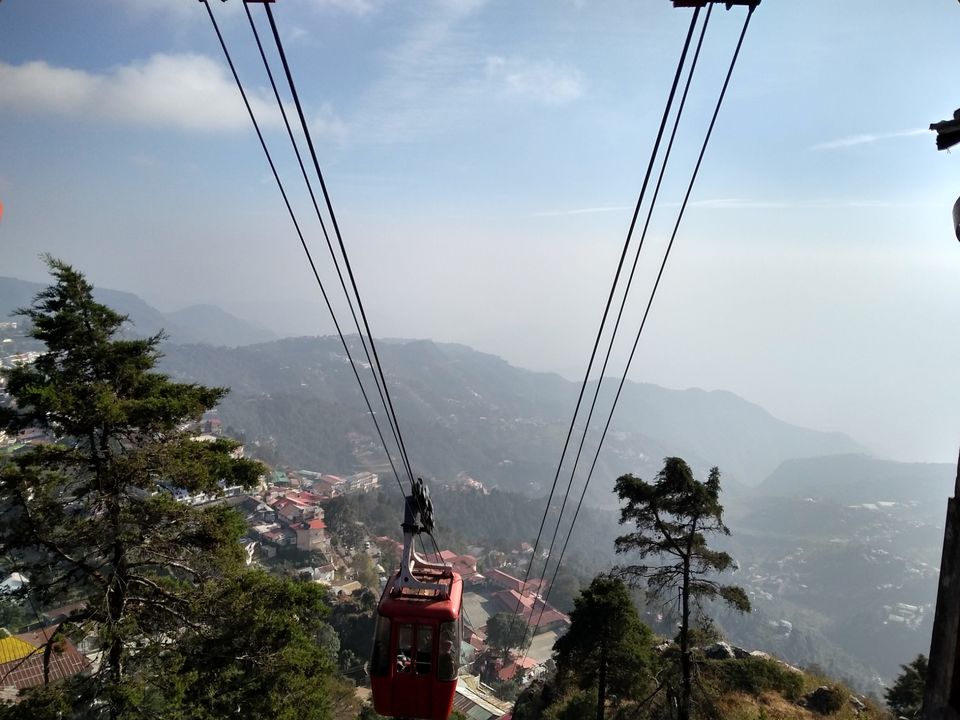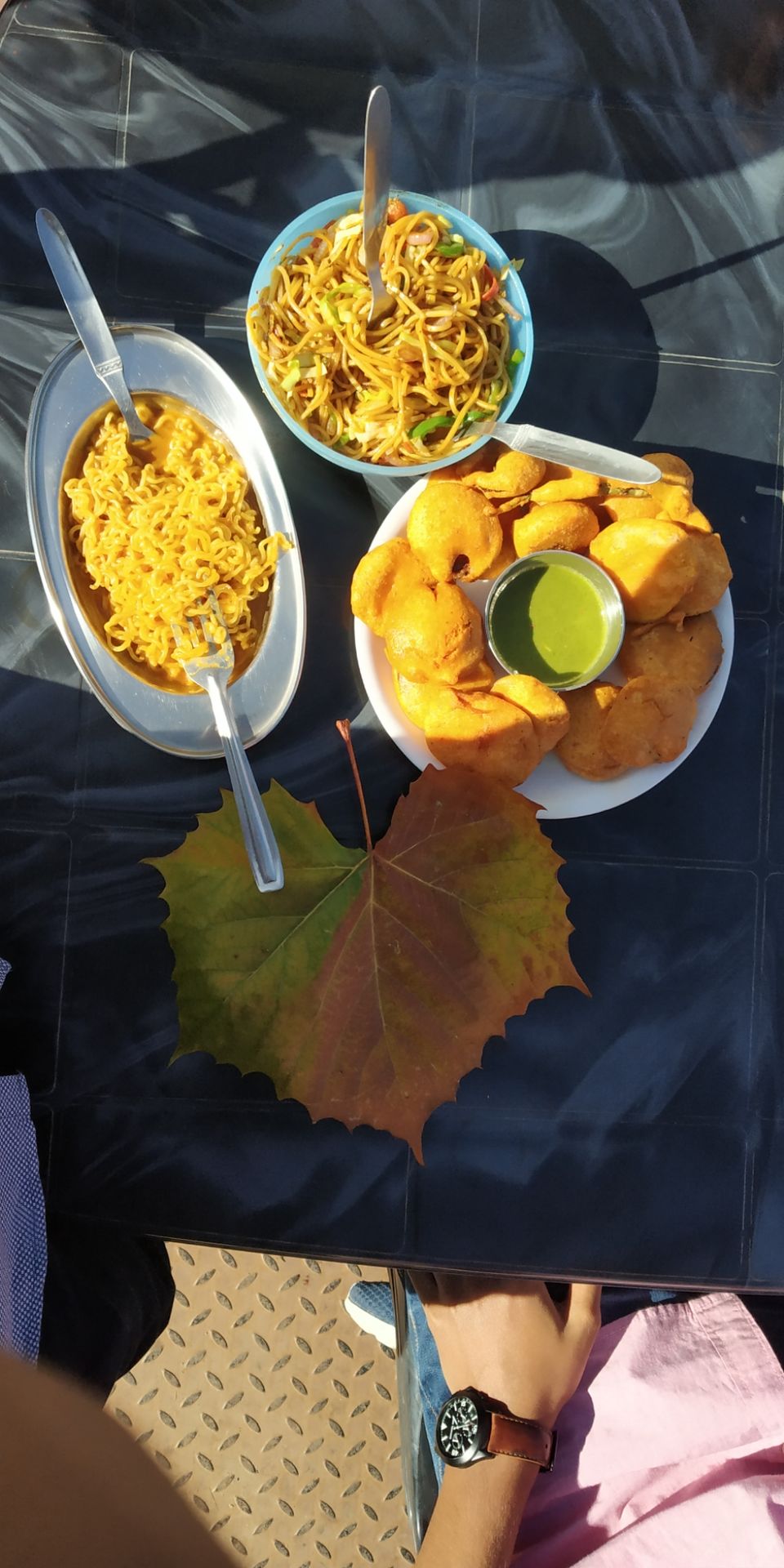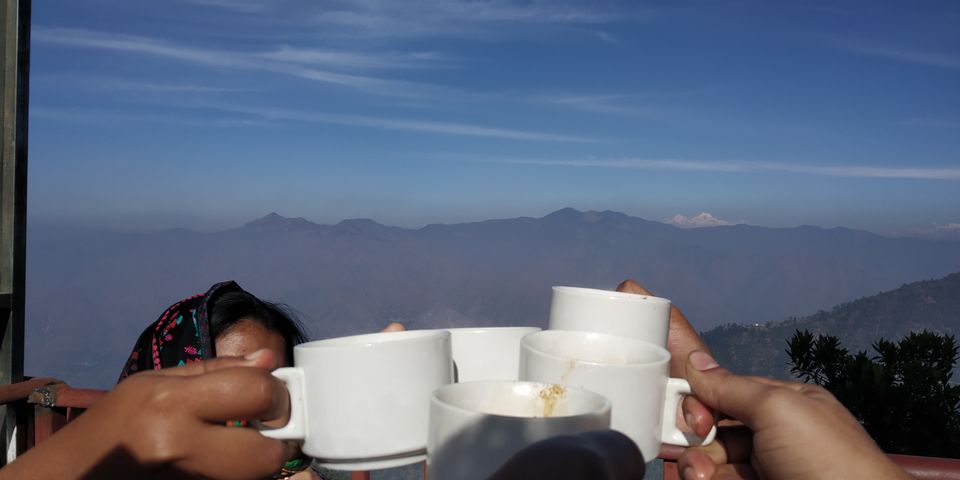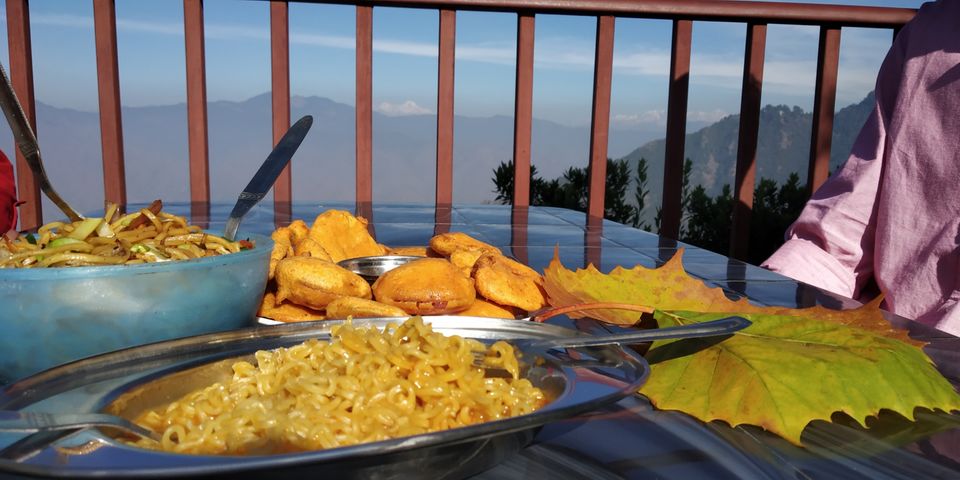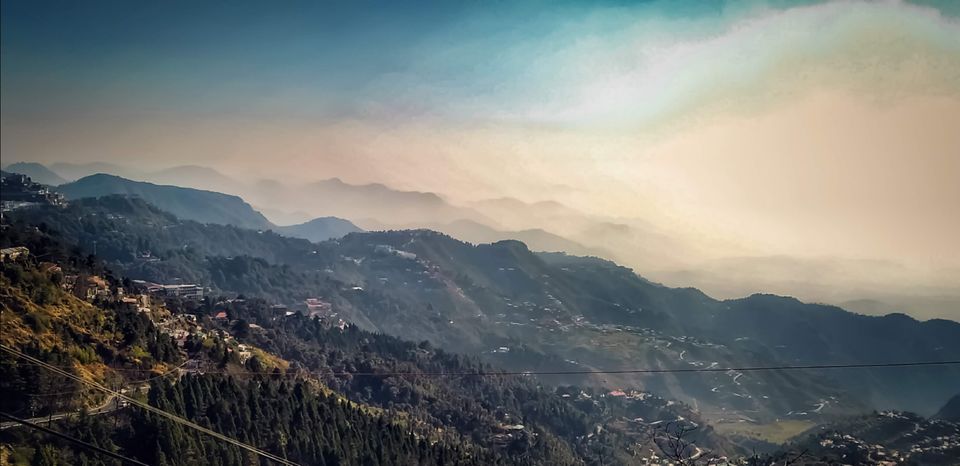 4p.m; 1December
We came down the hill and headed back to the center of the town. There is a old library in the center of the town which was built by British.
As the sun getting down the temperature also started lowering, at one point of time we couldn't resist the cold and it's almost feeling like our bones are frezzed we ran into the car and sat for almost 20mins to get our warmth.
We had chole bature in a restaurant costs ₹70/- per plate, and the taste is very good and it served hot.
5:30p.m; 1Decemebr 2018
We wrapped the tour by a sunset from sunset point descending the hills. We wanted to stay back there night but the weather didn't support some of us to stay so we returned back to delhi by 12:a.m.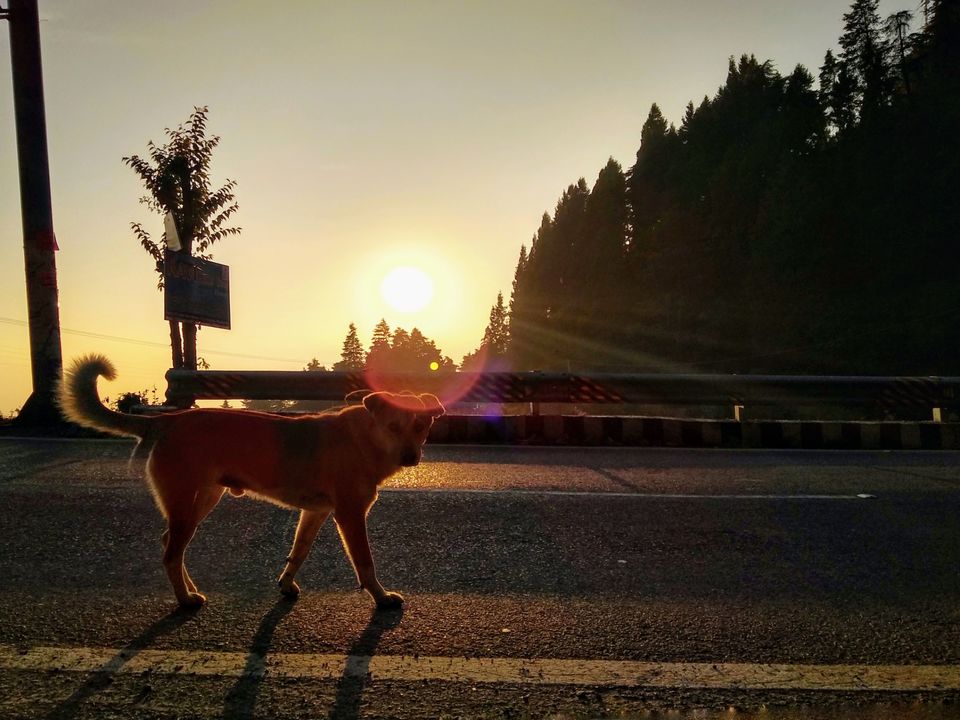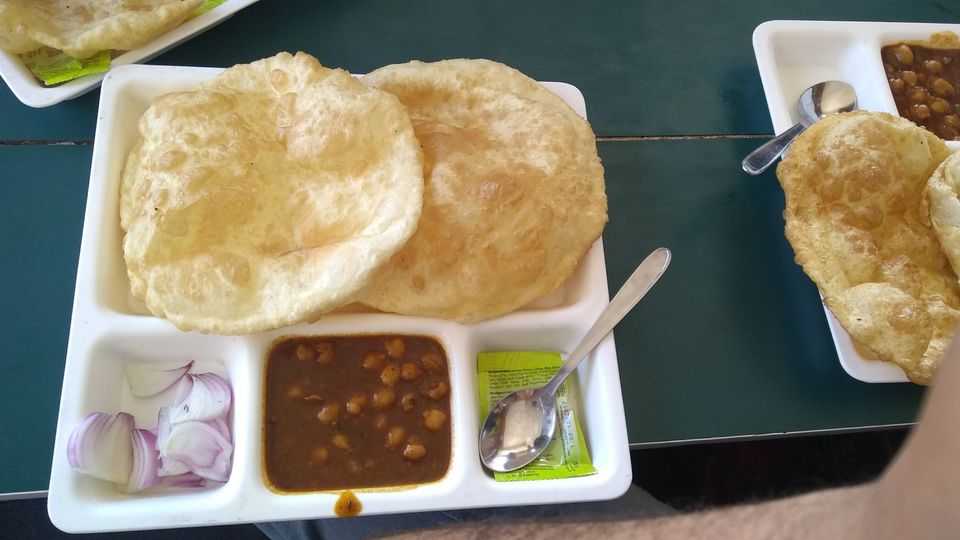 We the squad enjoyed our trip. If you also got someone to spend the weekends it's the best place to visit during winters ex-delhi.
There are trains, buses running from delhi to dehradun and you can catch-up local taxi from dehradun or bus to Mussorrie.
There are number of hotels to stay there but are costly.