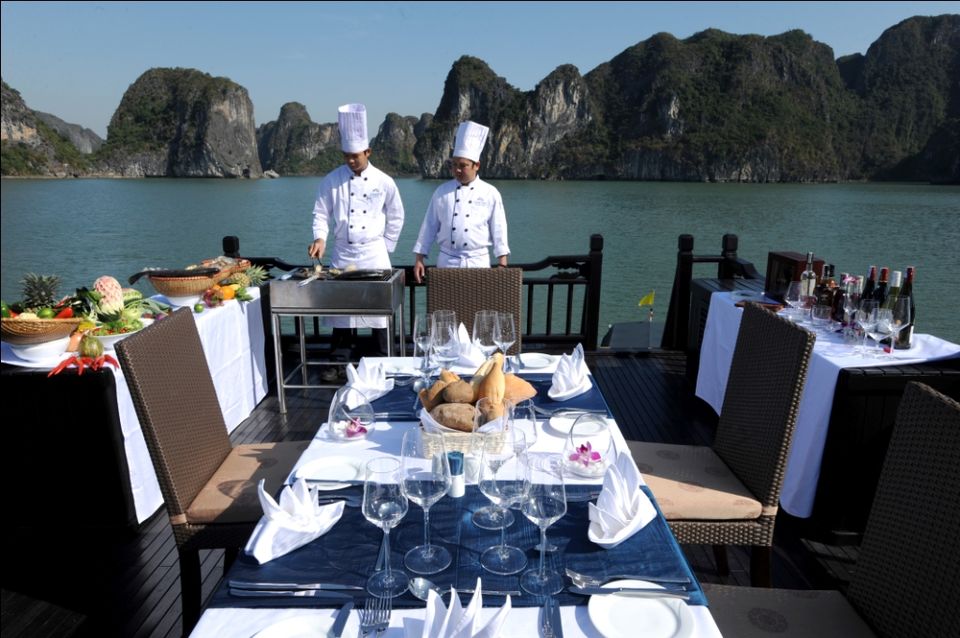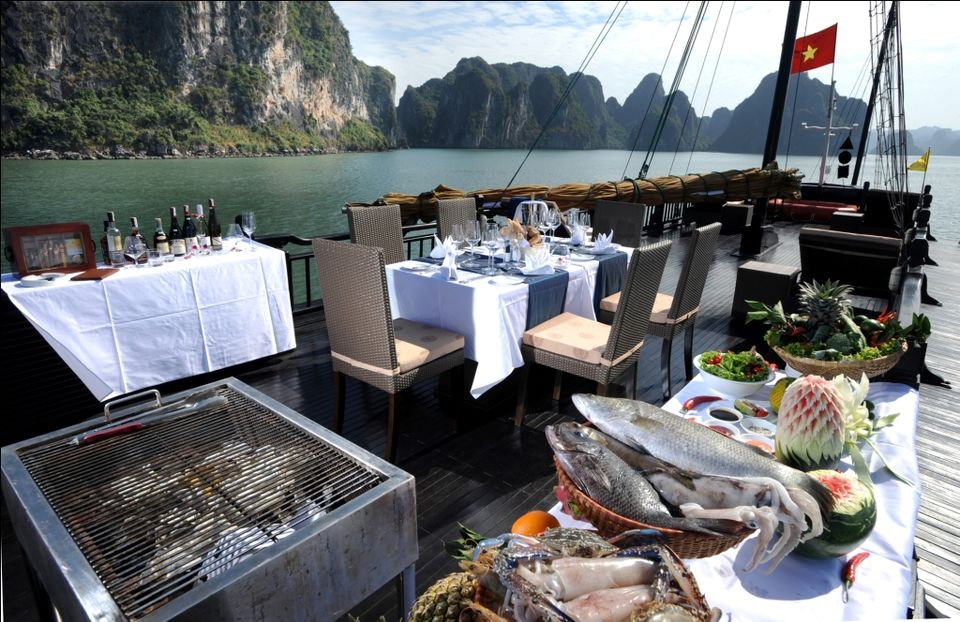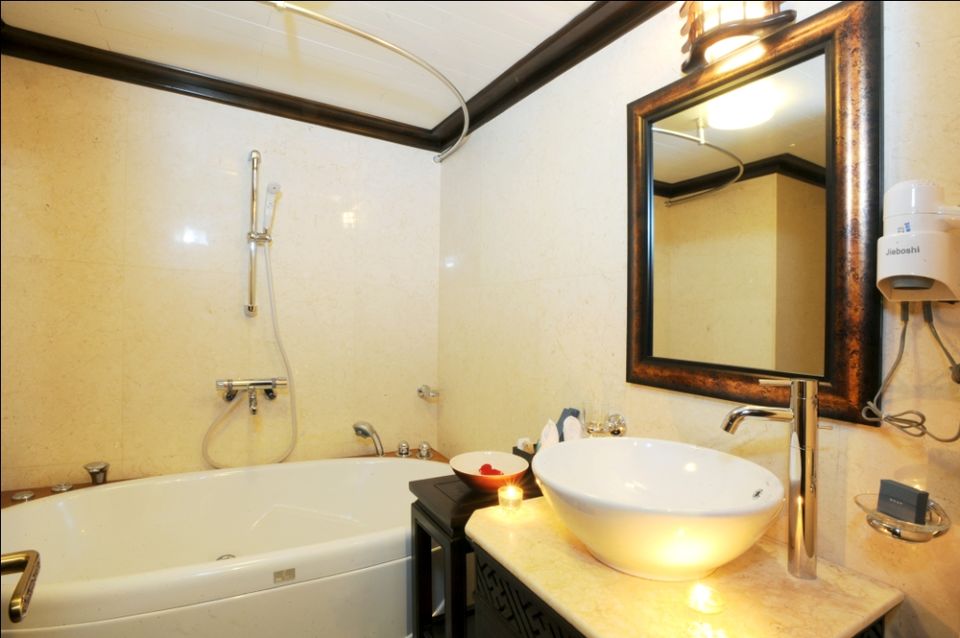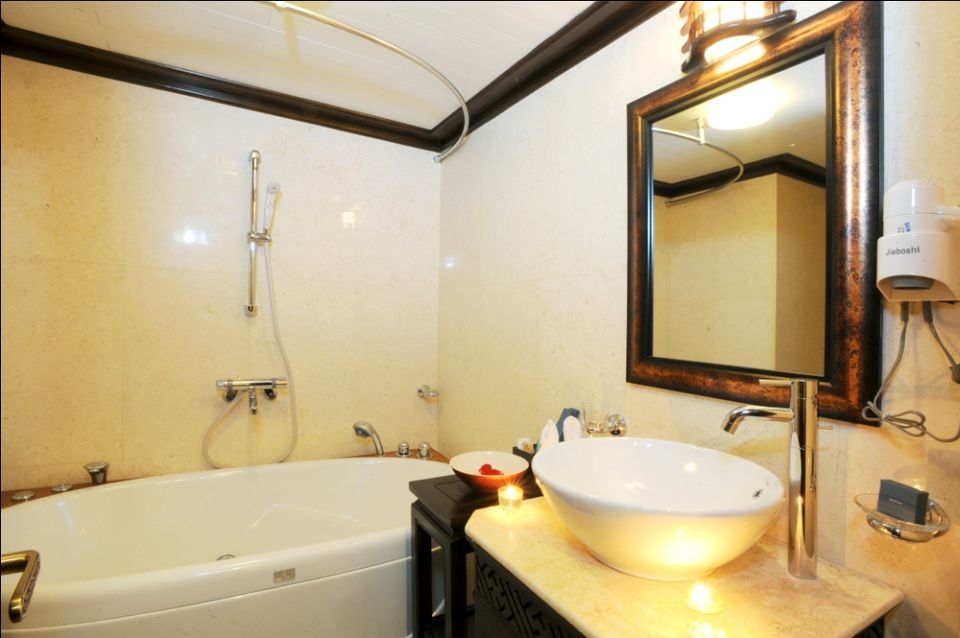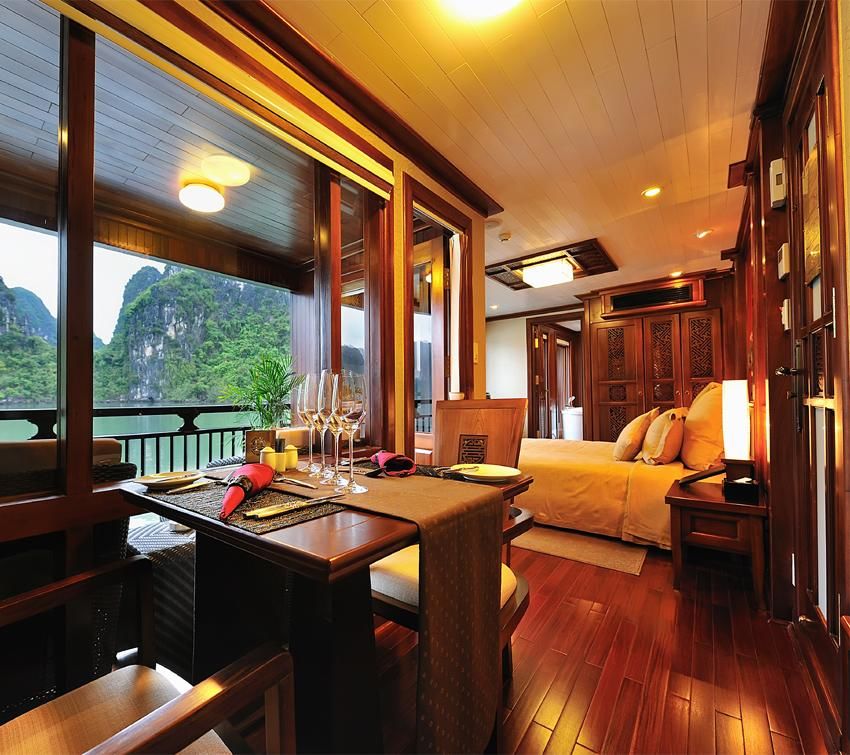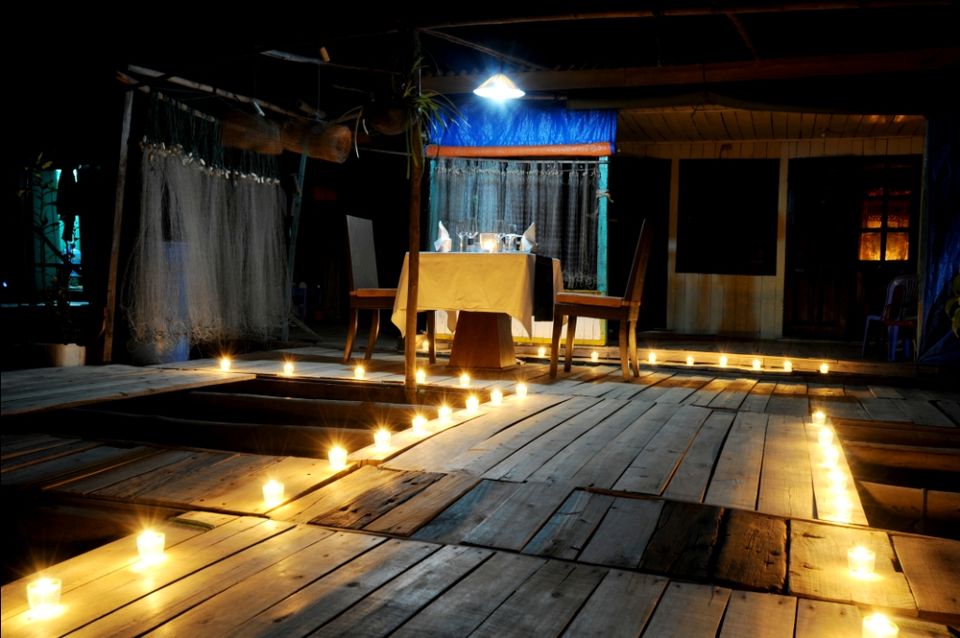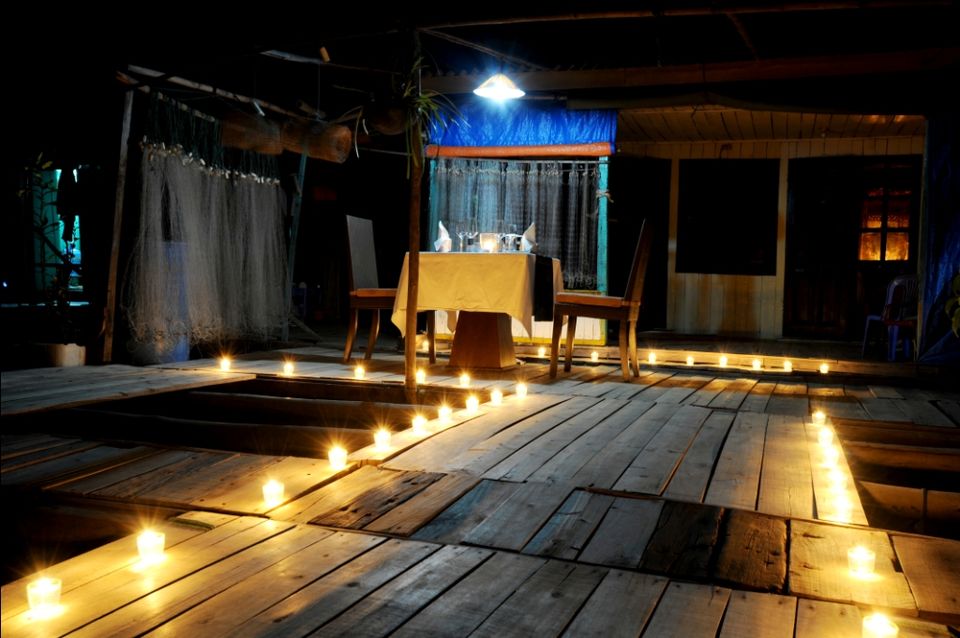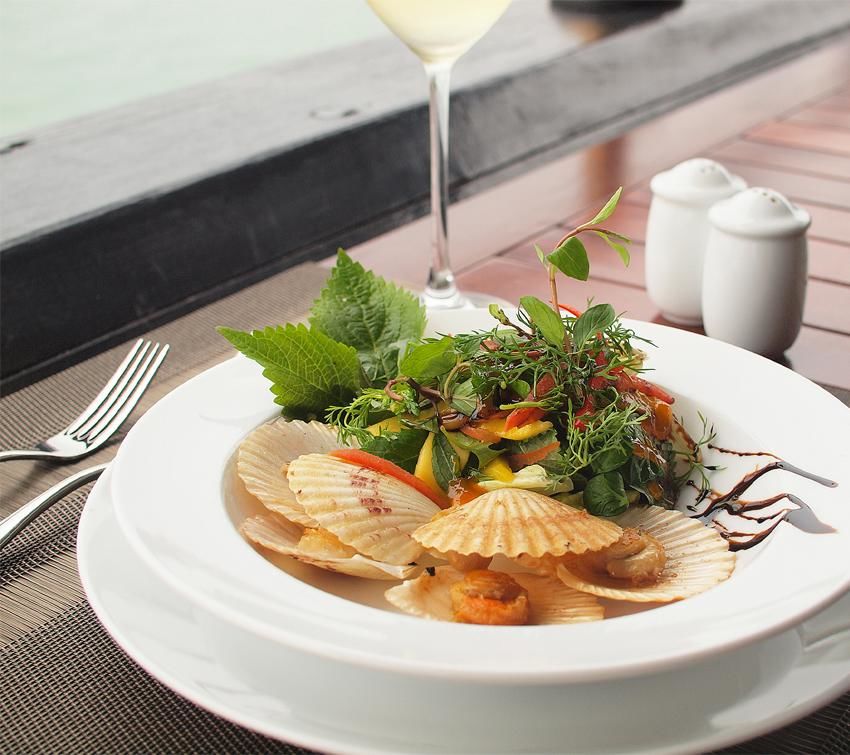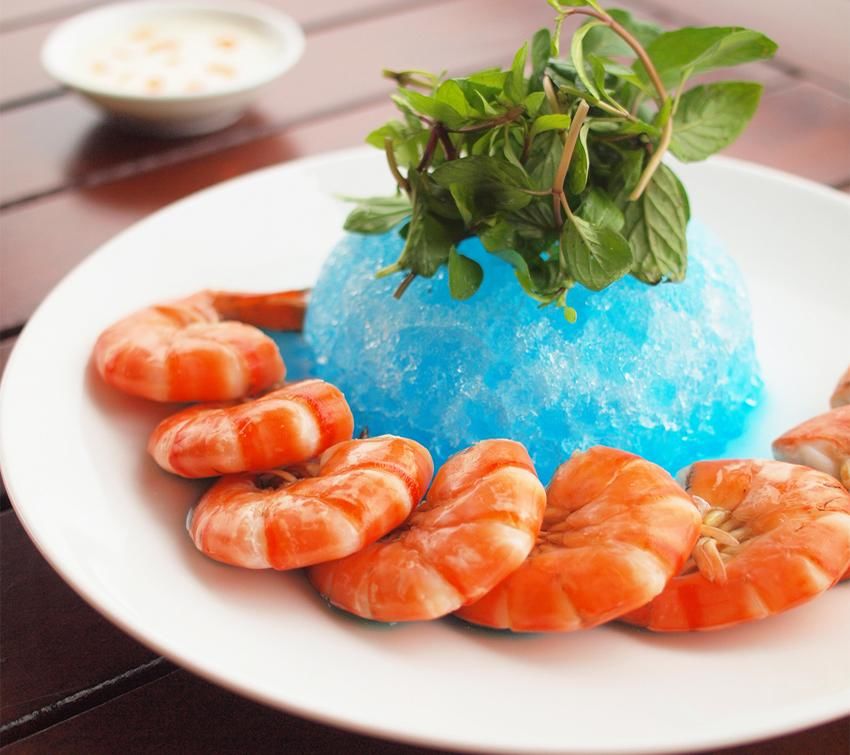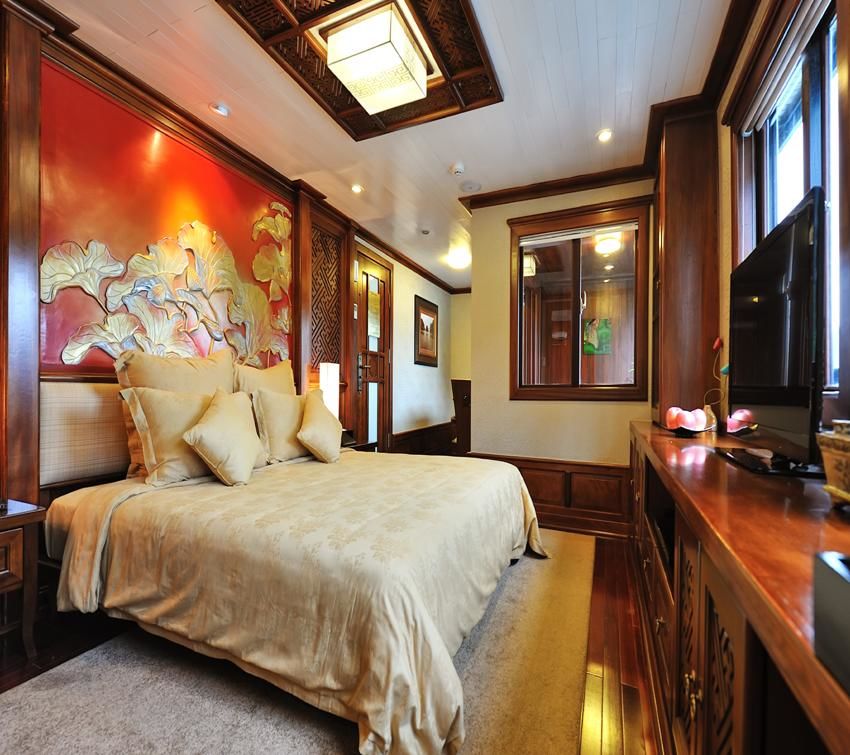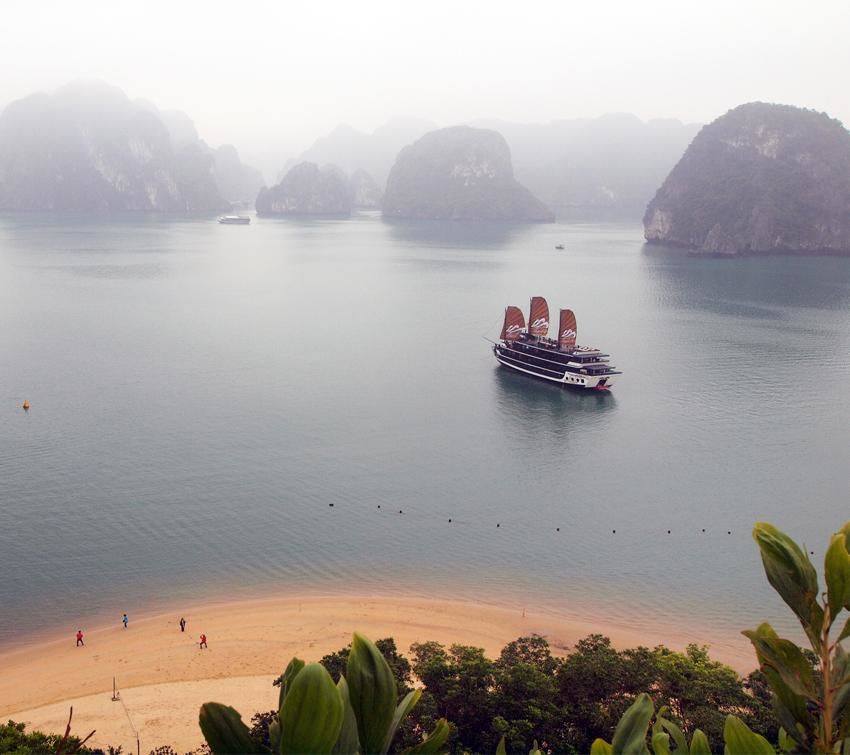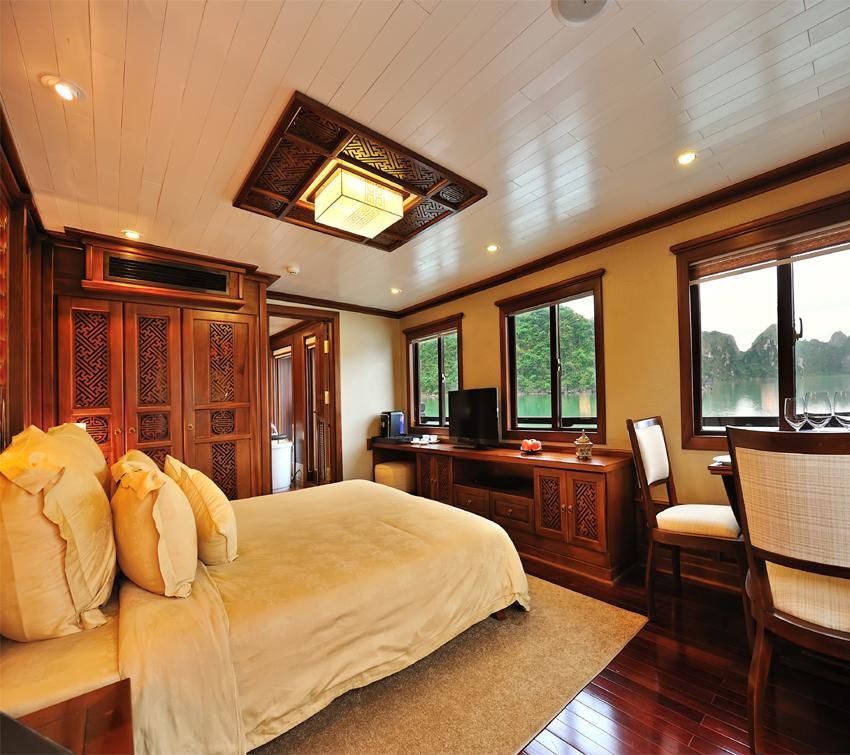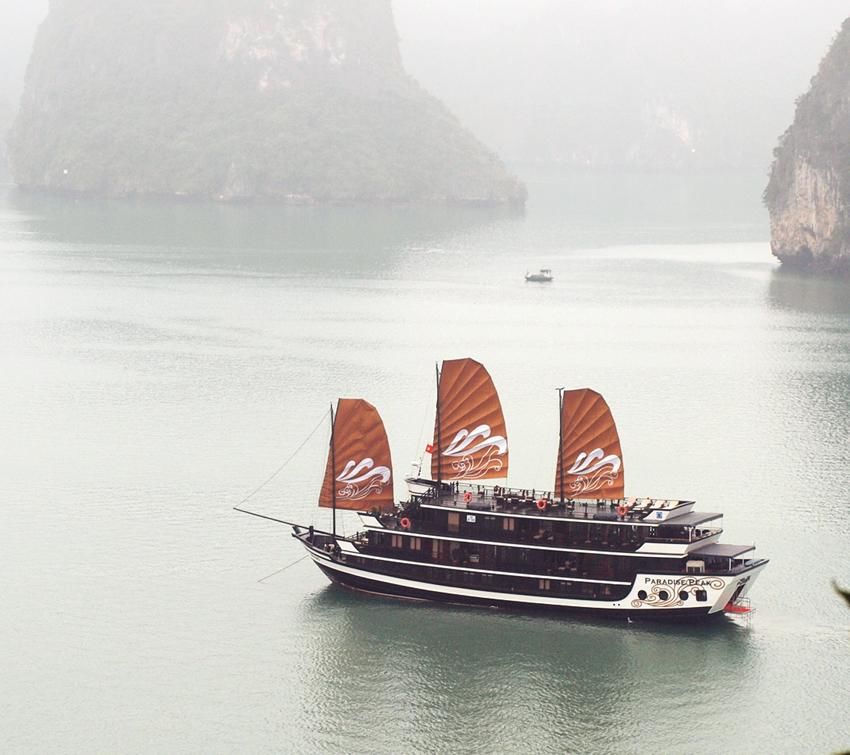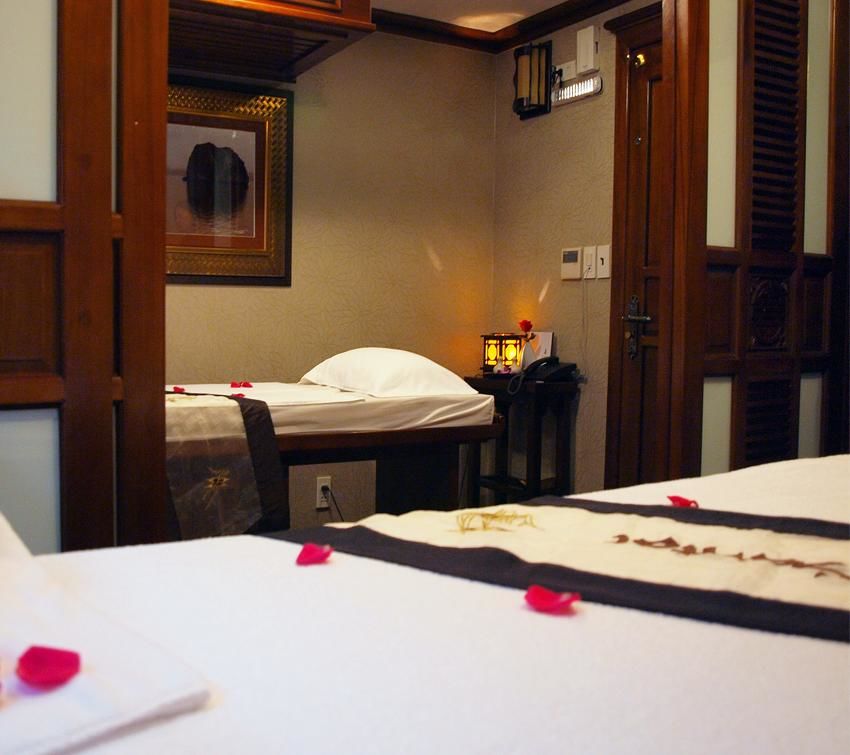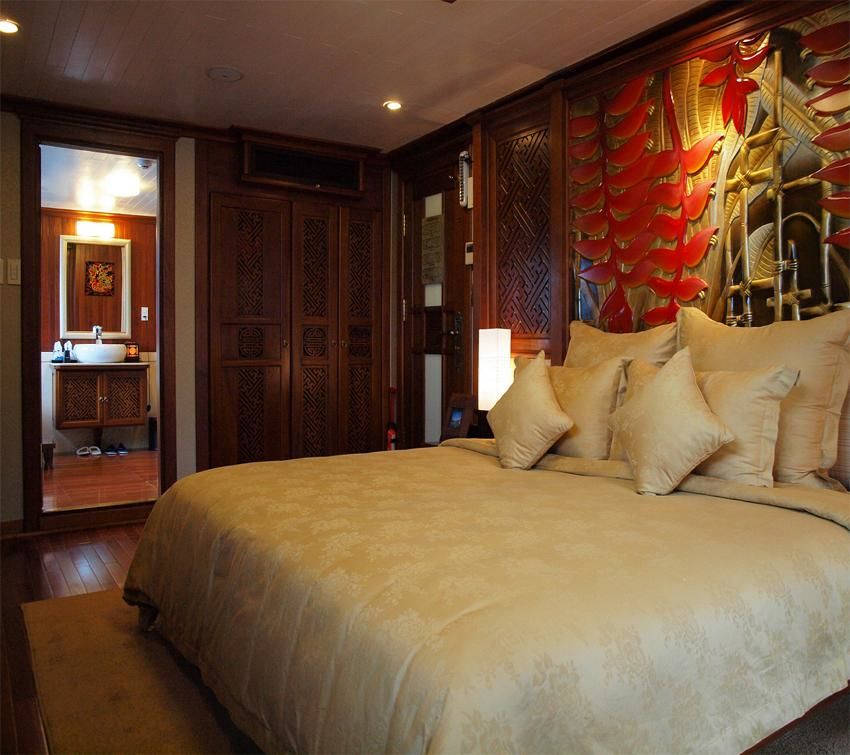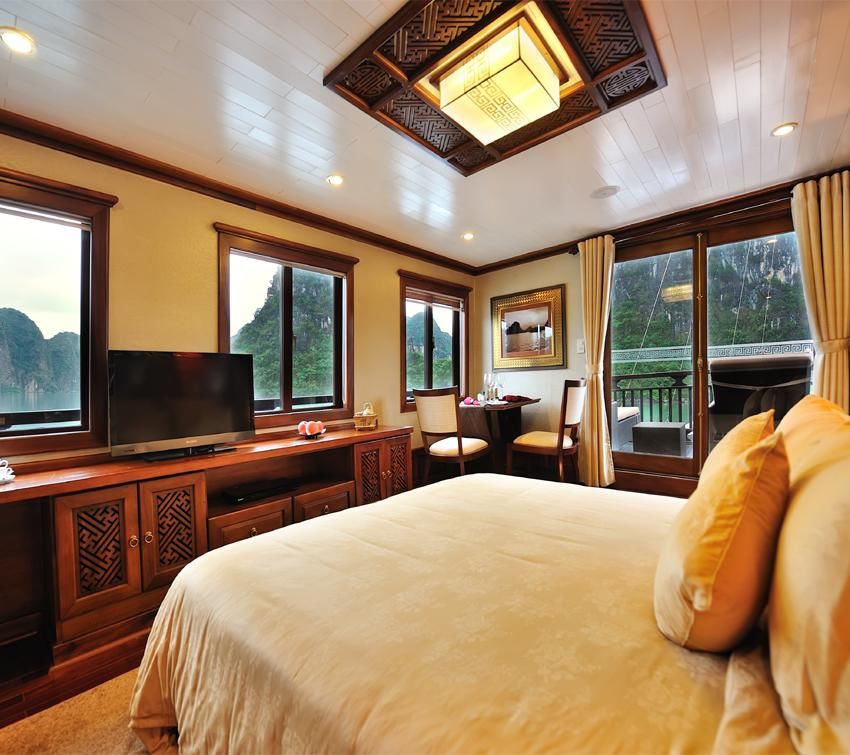 Paradise Peak is Paradise Cruises' latest masterpiece. A sumptuous floating hotel that has redefined the boundaries of Five Stars cruising by providing a supreme level of luxury to its prestigious passengers.
In all aspects, Paradise Peak seems to mirror the splendor and majesty of the surrounding scenery offered by Halong bay. Paradise Peak does not only offer a unique traveling experience, it allows you to dream with your eyes wide open.
Similar to our Paradise Luxury vessels in appearance, Paradise Peak offers 8 stately suites for an infinite comfort and care. All facilities have been designed with the utmost elegance and the crew composed to ensure a guest service worthy of the most remarkable grand hotels.
Designed to offer you exceptional services, Paradise Peak features the most spacious spa facilities and the very first and only library and fitness room of Ha Long Bay.
Day 1 8.00: Leave Hanoi – Transfer to Halong Bay by Private Car/Van pick up from Hotel. Your heavenly journey across Halong Bay starts around noon on Tuan Chau Island at the doorstep of Vietnam's most fascinating wonder. As the vessel sets sails, you will be greeted by Paradise Crew and Cruise Manager who will aim throughout your stay at providing you with the highest standards of service for a pure pleasure and utmost comfort onboard our luxury facilities in the stunning surroundings. Discover some of the treasures disseminated across the Bay of the Descending Dragon during the afternoon: fascinating caves, pristine beaches, picturesque floating villages, fantastic rock formations rising up out of emerald water. While on-board, you can take advantage of our Spa, Beauty & Massage services; surrounded by a stunning setting in motion, you will attend our chef's cooking demonstration and try your skills in the art of traditional Vietnamese cooking. Defined to be one of the highlights of your Paradise stay, a highly refined, innovative and varied cuisine will be presented for Lunch and Dinner in the elegant dining-room, accompanied by a wide selection of wines and beverages from around the world. Important notes: Includes unlimited house wine, beer, soft drinks, mineral water, tea, coffee, fruits… A la carte menu: unlimited order! (Lunch, Dinner) during stay on board!!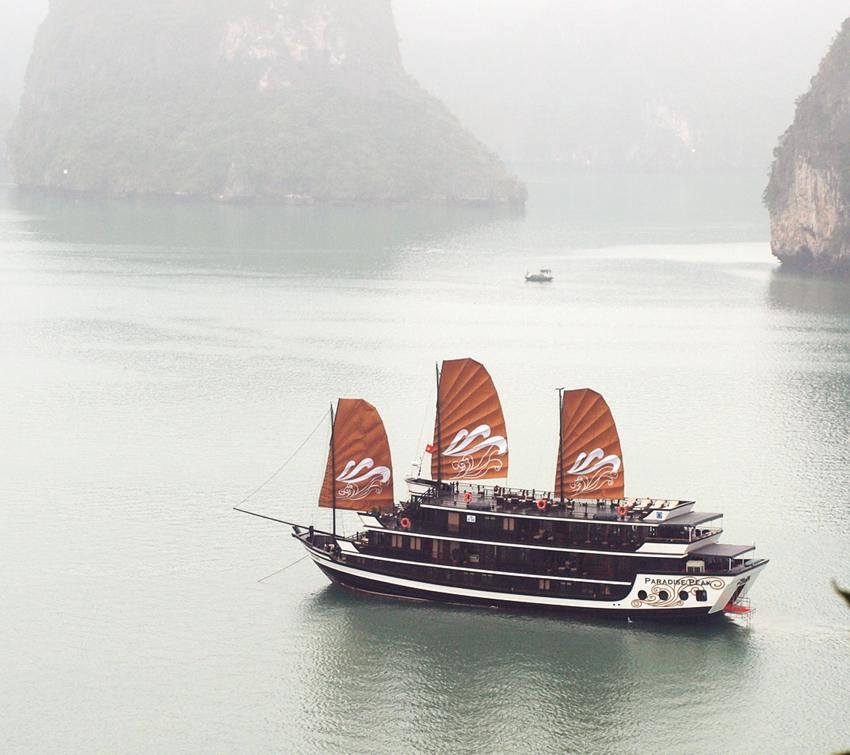 Day 2: As the day breaks, you are invited to join a Tai Chi demonstration taking place on the top deck of the vessel. Enjoy a buffet breakfast on the main vessel before being transferred to our day-boat, Paradise Explorer, which will take you to the Cat Ba Island. Dropping anchor at Viet Hai jetty, cycle or get a motorbike ride through the jungle to reach the village. Wander around the fields and houses, hike in the forest and immerse yourself in Cat Ba National Park lush vegetation. Back on Paradise Explorer, lunch will be served as the boat starts sailing again. On the way, stop at Dark Cave & Light Cave area. Kayak, swim, or just enjoy the quiet and splendid setting. Back on the main vessel, relax and enjoy the facilities at leisure. Open bar, spa, massage & beauty services available for bookings according to your will. Dinner served on-board followed by movie night, board games or just enjoying a cocktail surrounded by limestone rocks majestically springing out from silent waters in the night. Important notes: Includes unlimited house wine, beer, soft drinks, mineral water, tea, coffee, fruits… A la cart menu: unlimited order! (Lunch, Dinner) during stay on Board!!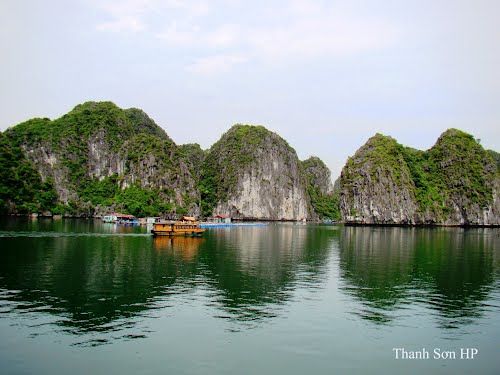 DAY3: Early birds can attend a Tai Chi demonstration on the sundeck at the break of dawn. Start the day enjoying some Paradise delights with a colourful buffet breakfast. Continue exploring Halong Bay sailing across its 2000 islets and visiting some of its major highlights. Your Paradise Cruise will come to an end on Tuan Chau Island between 10.30am and 11.00am. Finish the unforgettable Trip with Halong Paradise Peak Cruise! then get on bus drive back to Hanoi Finish the trip at hotel in Hanoi. Good bye & see you again. VALID FROM 1ST MAY 2013 UNTIL 30TH SEPTEMBER 2014 Summer time Schedules subject to change without prior notice