Chào (Hi)! You all doing good? Gearing up for the festive season? Well Vietnam too was, when we left:) We saw Christmas trees decked up almost everywhere and heard Jingle Bells in Vietnamese..really cool!
In this blog I give you juice on Hanoi. The Highlights really!!!Try them out and you can do it all in a day:)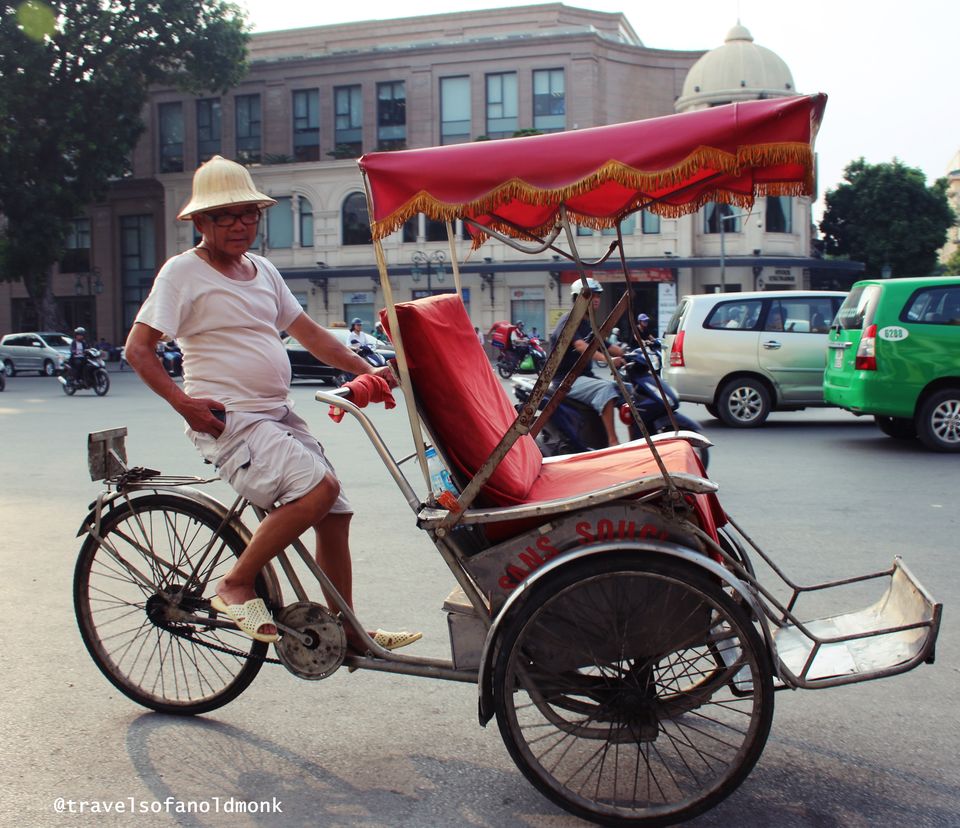 Hostel Life:
Stay in a hostel.We stayed in Nexy Hostel ,took a twin room here. This Hostel is so conveniently located..everything I wanted to do in a day was at walking distance. Staff is chill, breakie is basic but sufficient and you can keep your bags after checking out in case you have a late train or flight…So a big tick there for the choice made to stay in Nexy!!
If you are still making a decision on where to stay in Hanoi..I definitely recommend you all to stay at the Old Quarter area or around the Haon Kiem Lake.
http://www.nexyhostels.com/location/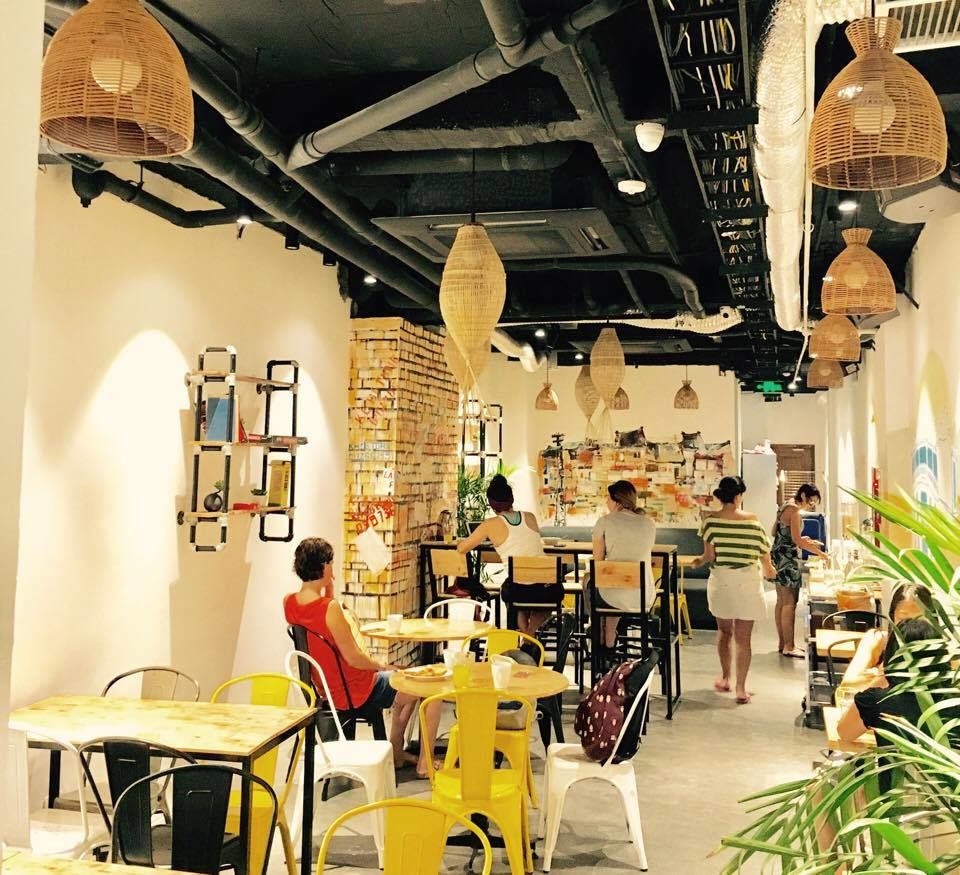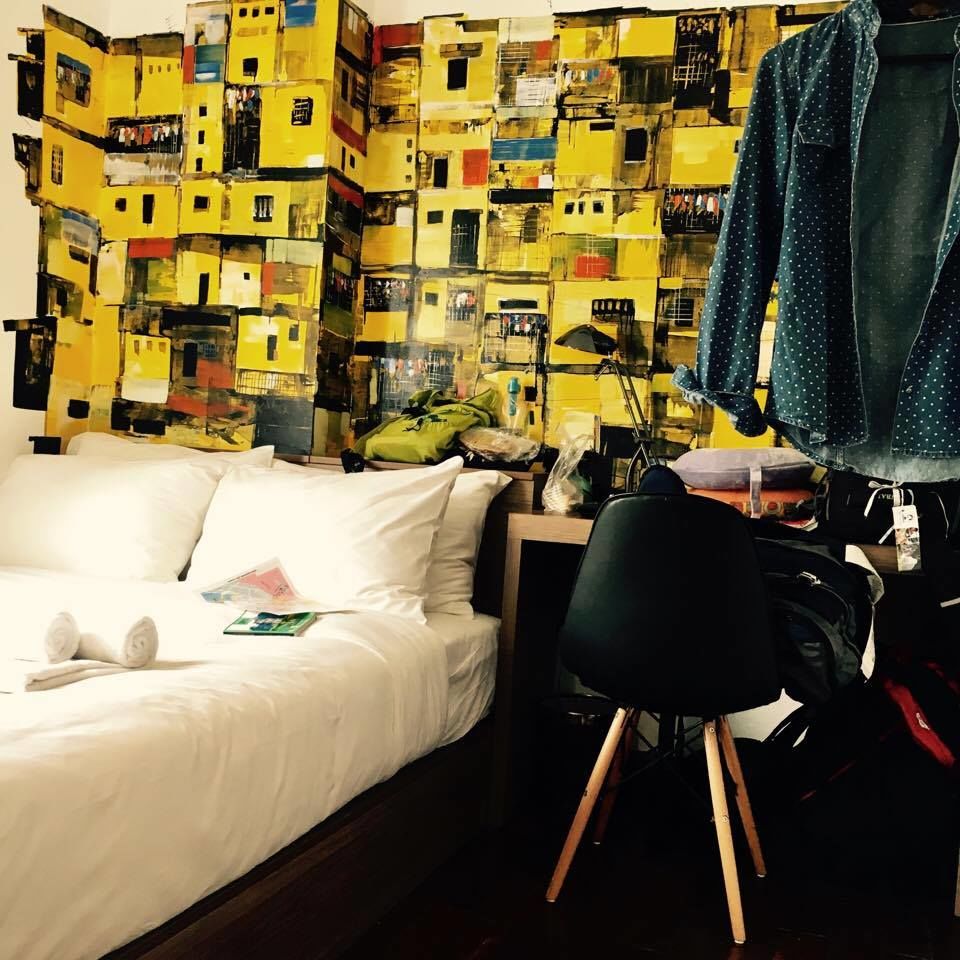 Try the Egg Coffee:
My flight landed early and so I was in my Hostel by 10.00am…while my room was getting made, I treated my self to some Egg Coffee. Yep, coffee which had no milk but egg in it. Sounds smelly to you all but all my coffee lovers out there, I highly highly recommend you to have this one.I had it in a pretty cafe next to my hostel called Fagioli… I really enjoyed my cuppa.
Ps: It didn't taste one bit like it had egg in it:)
Definitely never done before.
https://www.facebook.com/fagiolicoffee/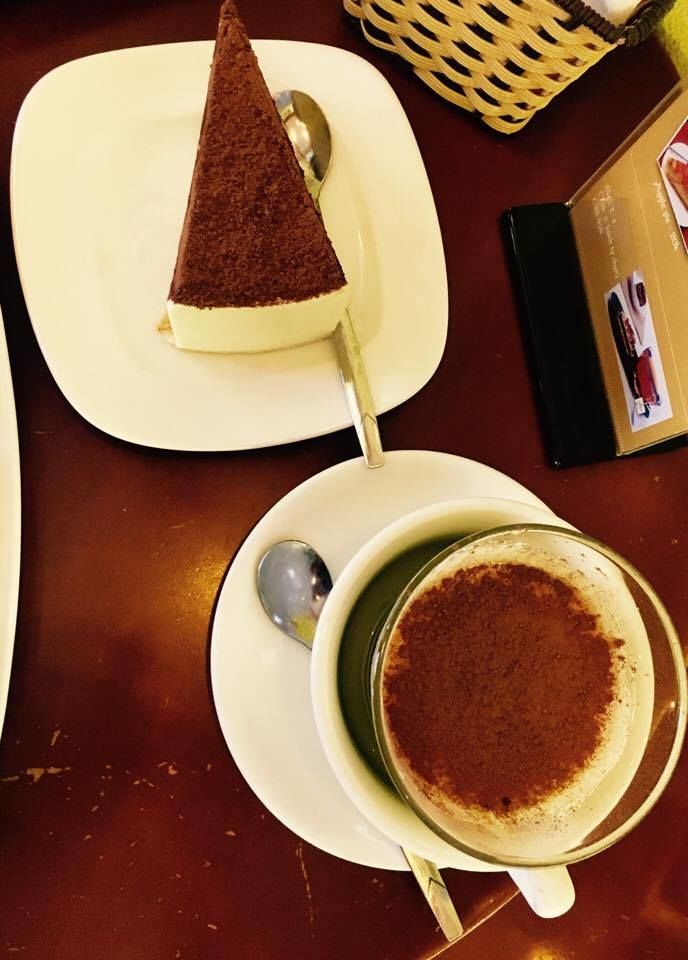 You can also try your Egg Coffee at the Note Coffee.While walking around the Haon Kiem lake we bumped into this small unique cafe that has post-its all over its wall, ceiling, tables…only the floor was left actually…the staff are young students and serve with lot of warmth and smile.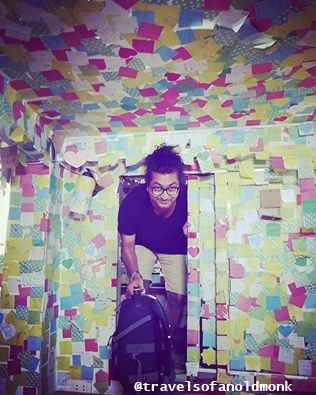 https://www.facebook.com/pages/The-Note-Coffee-Post-It-Love/167123806772697
Take a Cyclo trip:
We stayed at the Old Quarter area and wanted to see the French Quarter area in Hanoi and I think this was a fun way to do it.Our Cyclo guy was a riot. He was so funny and he stopped wherever we asked him to and while we were away seeing and clicking pictures he would take out hiswater-pipe and start smoking.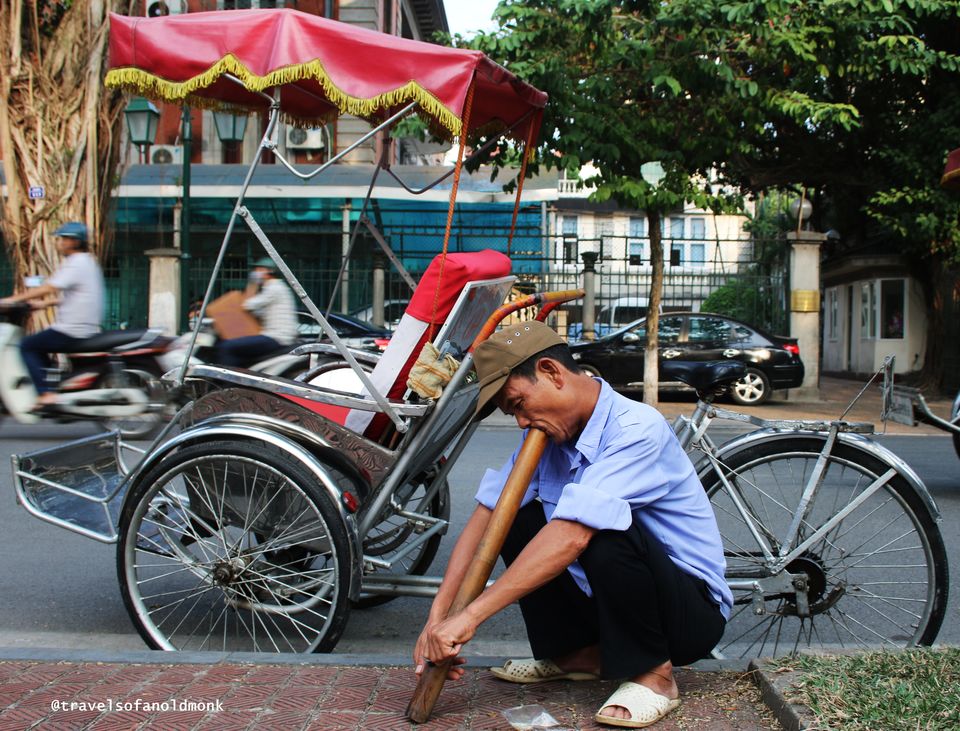 We spent about an hour on our cyclo which we rented for 6$ and I thought it was worth it. It gave us an orientation of the area and while on the Cyclo, we saw the Opera House,Ly Thai To's Statue,Some luxury stores like Valentino,Rolex,etc,Hanoi Stock Exchange,Government Buildings,loads of cafes and nice looking hotels..he took us around the Haon Kiem lake at the end for the Temple and Bridge.
While on our Cyclo,we jotted down things we wanted to come back to and spend some more time on.For e.g. the red bridge or watching the pre wedding shoots.
Marvel the Pre or post wedding shoots around the Haon Kiem lake and in front of the Trang Tien plaza:
Well, this was Grand. Newly weds flock around the lake and in front of the Trang Tien Plaza (a mall that showcases all the luxury brands) for their pre or post wedding shoots. It was like a wedding carnival…with so many beautiful couples to choose from, we went a little beserk clicking pictures and photo bombing them.We went late november and I think it was the wedding season in Vietnam. The best part is they let you take their pictures with a smile.We spent about an hour in the evening just looking at the couples. I hope you are lucky to spot these shoots when you are there.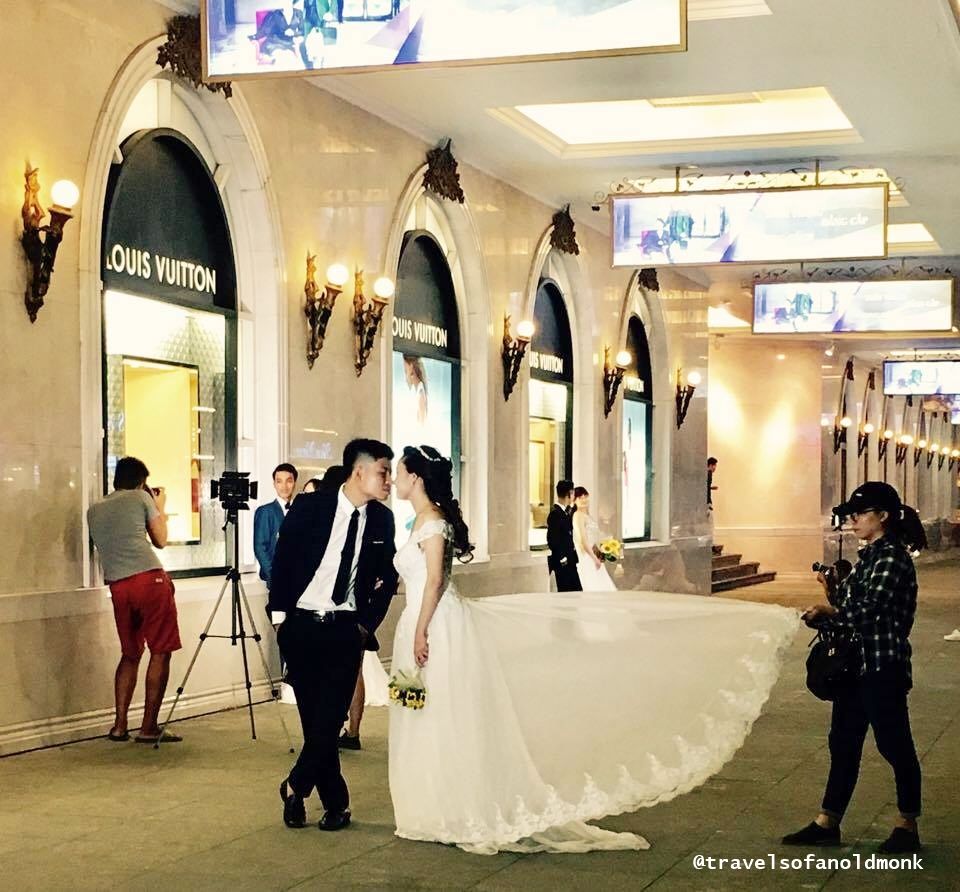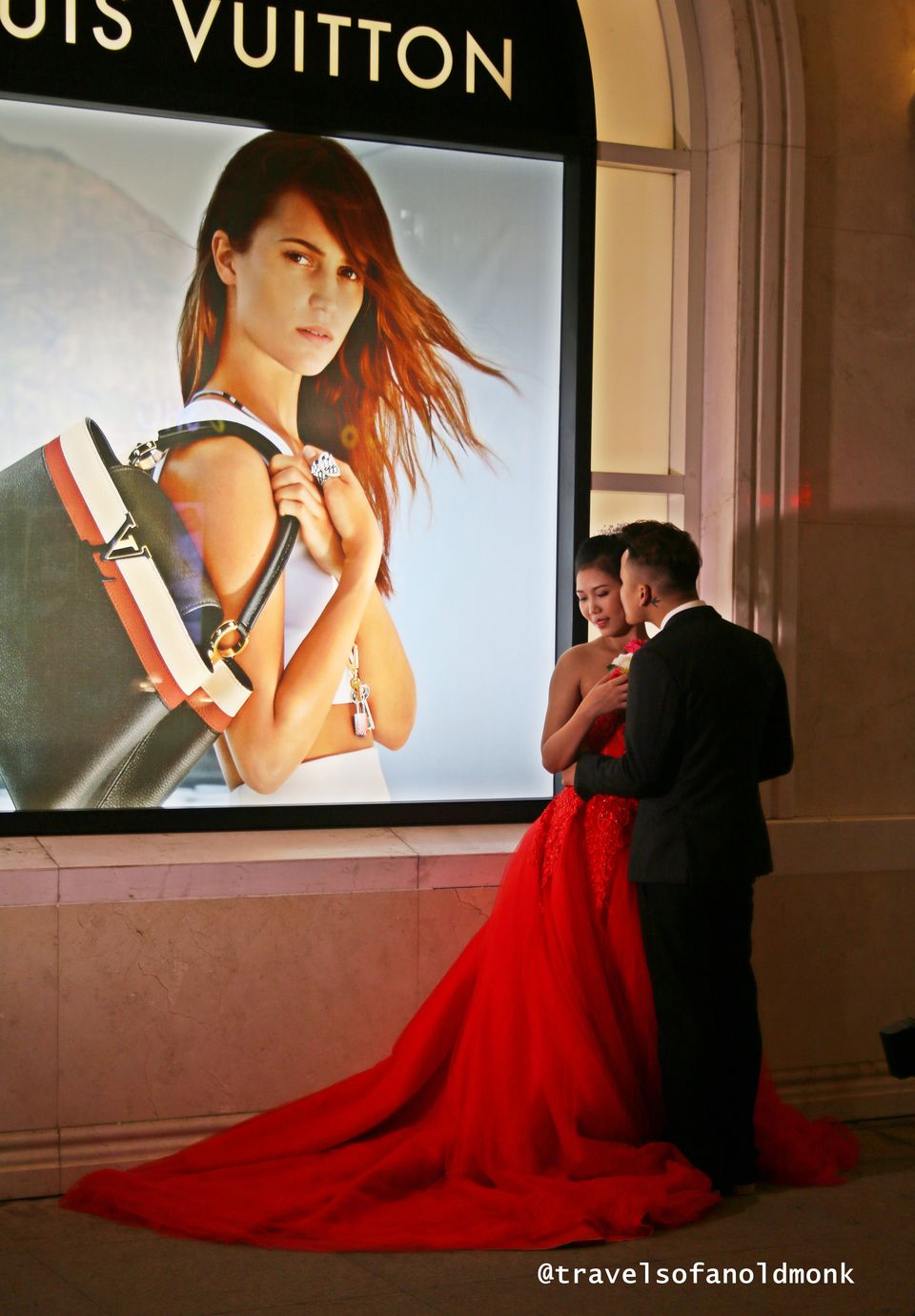 Hang out with the cool Local Young Adults around the Haon Kiem lake :
The lake area is really nice with shaded trees to chill for sometime.In the night don't miss the red Huc bridge, its lit beautifully, but the highlight for us were the young adults hanging around the lake.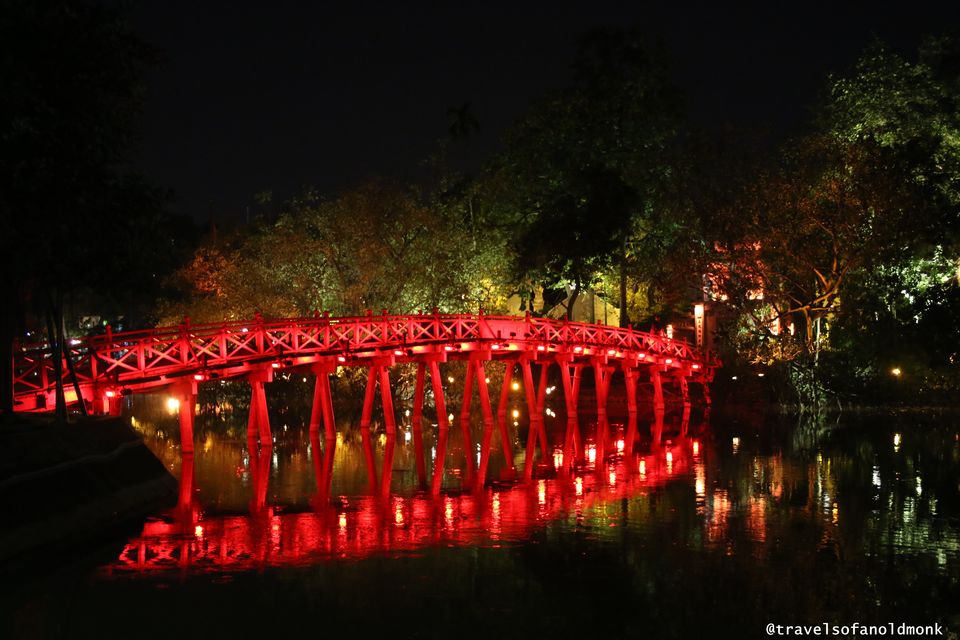 Vietnam is not a English speaking country but the rules are changing with the cosmo air,urban lifestyle and youth wanting to go abroad .So in their quest to learn English, some youngsters hang around the lake and if they like you they will come to chit chat with you.Its a fun way to learn about each other.Like a cute guy I was chatting with is graduating in Tourism and the one chatting with my Partner was a science graduate. He was pretty serious…like he actually asked my partner if he can practise his English with him. It was so sweet especially when he asked my partner "If we had Dalmatians at home"….he then confessed he asked it simply because he learnt this word a day before and wanted to use it in a sentence.Sooooooo cute!!!
Visit the Train Street
So about 10 minutes walking distance from Nexy is this Train Street.It is this very narrow street where people dwell about probably just 10 inches from a operational train track.The train crosses twice a day. Once at 3.30pm and one at 7pm. Make sure you reach around that time.We missed seeing the train cross but nevertheless was fun covering this street.This street should be on "Ripley's believe it or not".We saw a women cutting veggies sitting on the train track as if it was her veranda, kids doing homework, two men taking a leisurely bath, a couple with babies selling pho on the track.But when the train crosses they are so used to it now that they all walk inside their houses. Pretty cool!It isn't called the train street,this is a name given by the tourists but you can reach Le Duẩn and Khâm Thin street in Hanoi's old quarter to check this place out.I must admit it's not the easiest thing to find but you will find it anyways.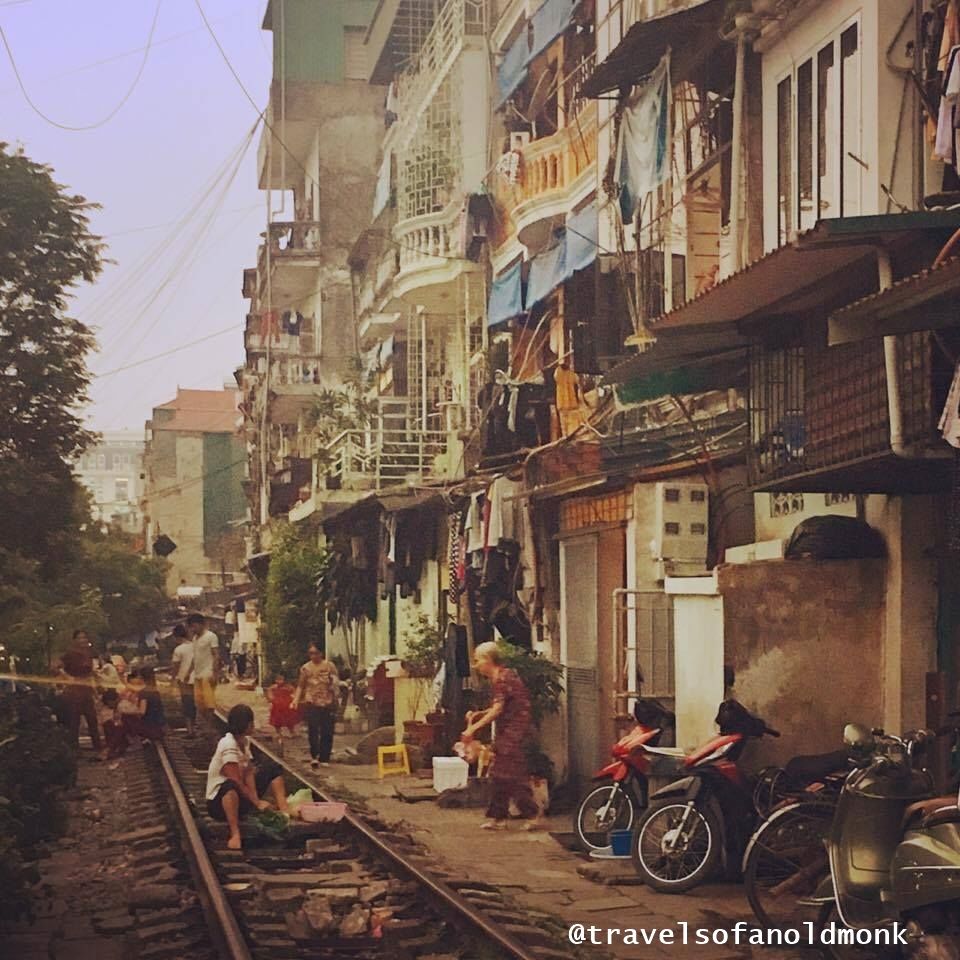 Fix yourself a drink around the Old Church:
St. Joseph's Cathedral is a church on Nha Tho (Church) Street in the Hoan Kiem district.This church is surrounded by some nice coffee/beer cafes.Take a balcony seat,order your drink and watch the hanoi life with a view of the church .You will see school kids playing badminton,football,tourists flocking for photo ops,vendors selling their stuff ,hear church bell ringing and life in general.When we reached around 4ish the school bell just rang and so it was a good time.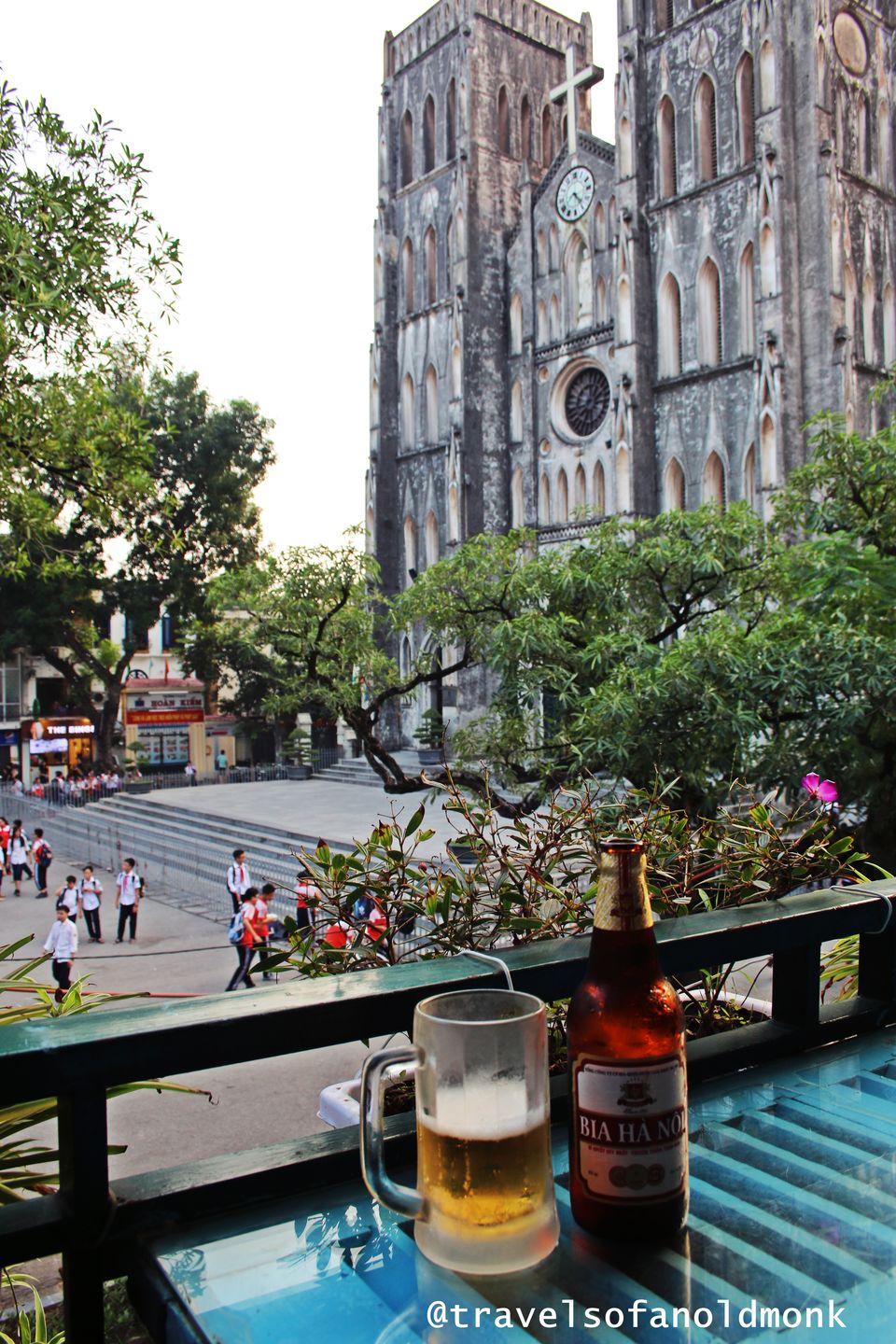 Wander in Old quarter:
Well,it is fun wandering around the streets in Old Quarter,great photo ops to capture Hanoi Life. Is definitely a photographers paradise.Wander around without an agenda or a bucket list and you will be happy with little surprises.We saw a street just selling toys,one street just selling propaganda posters,a street selling only sunglasses…Fun way to catch up with Hanoi.
Ta Hien Street:
If you want local Beer and street food experiences head to the Ta Hien Street where you have tons of simple, sidewalk restaurants. Tons of tiny little plastic stools are lined in front of each outlet and you can refresh yourself with a cold beer.If you feel hungry order Pho or a Hot Pot and enjoy your dinner.This area is buzzing from 7pm onwards and you will see tons of locals and equal number of tourists.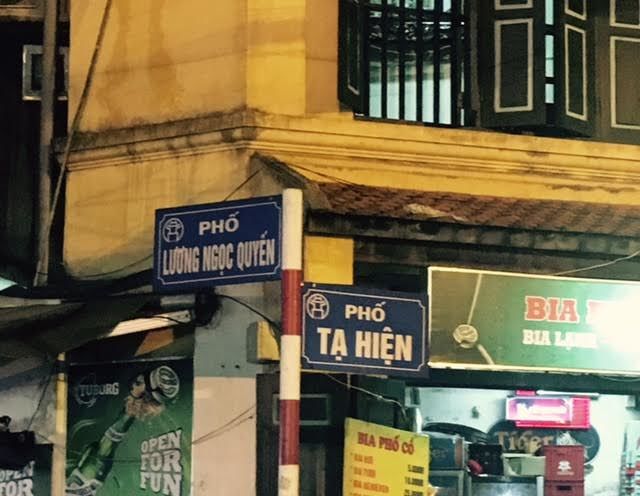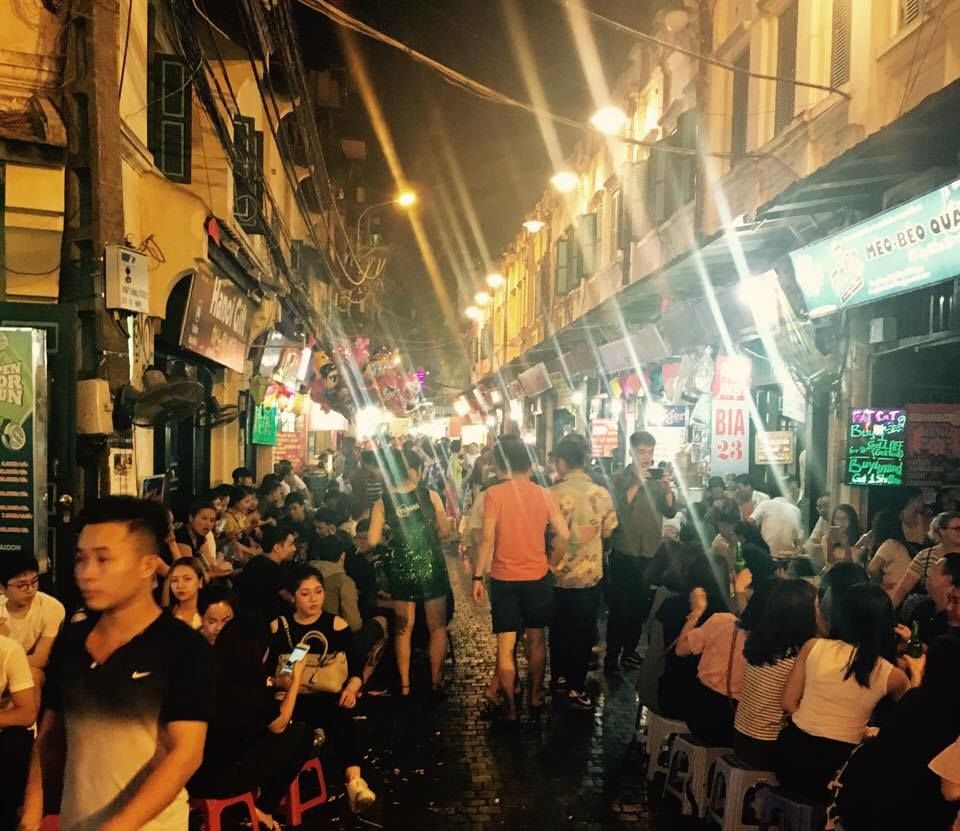 Good Tip:
Wander around the Haon Kiem Lake , Old Quarter and the French Quarter..its the heart for Tourists in Hanoi!!!
Every 100 mtrs the name of the street changes in old quarters so keep your GPS handy.
Not all sign boards are in English(most are in Vietnamese especially the street signs)
People speak Vietnamese so sign language helps.
If you keep getting lost just enjoy the ride.
Btw..Vietnamese smiles are priceless and people are helpful and sweet:)