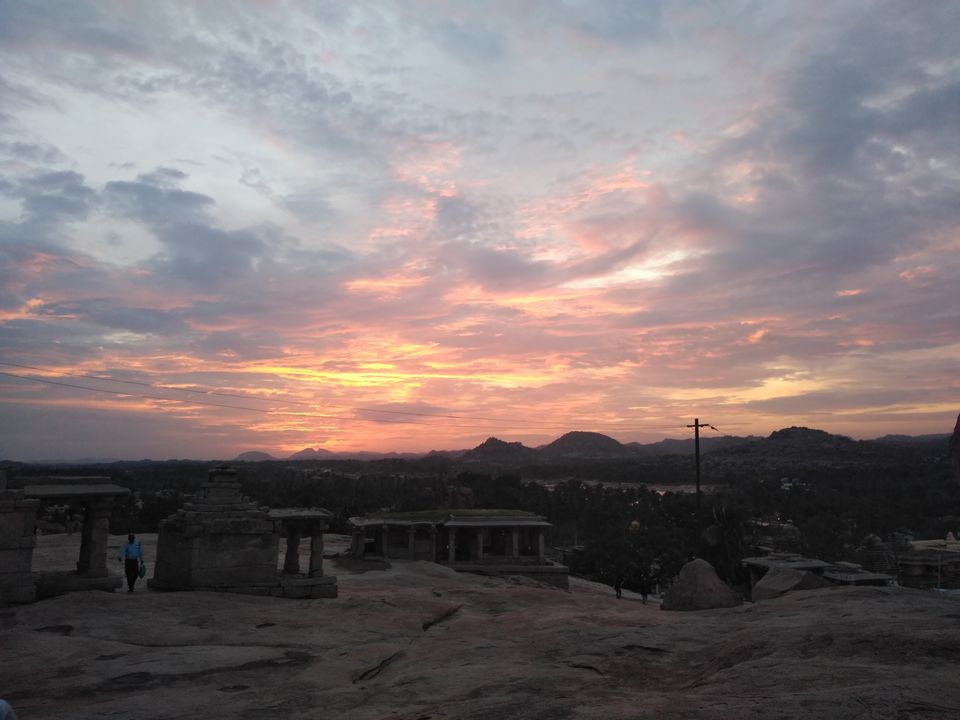 If you ever feel to visit a place where you want to disconnect yourself with the outer world completely and be isolated for a while, Hampi is the place.
Hampi is located in Karnataka not very far from Bengaluru and 11hrs drive from pune.
One of my friend forced me to join them to visit hampi and it become one of the most amazing experience.
We started our journey early in the morning from pune. We had decided to visit badami in the way which is 3 hrs away from hampi. We took the kolhapur highway.
Once in Karnataka the road to badami was beautiful.
We reached badami cave temples by around 1.
They were huge and big. The temples were rock cut. The vibes you get there is of larger than life.  Beside the caves there was a masjid and around it a village with houses painted in white and a dam which gave an stunning view.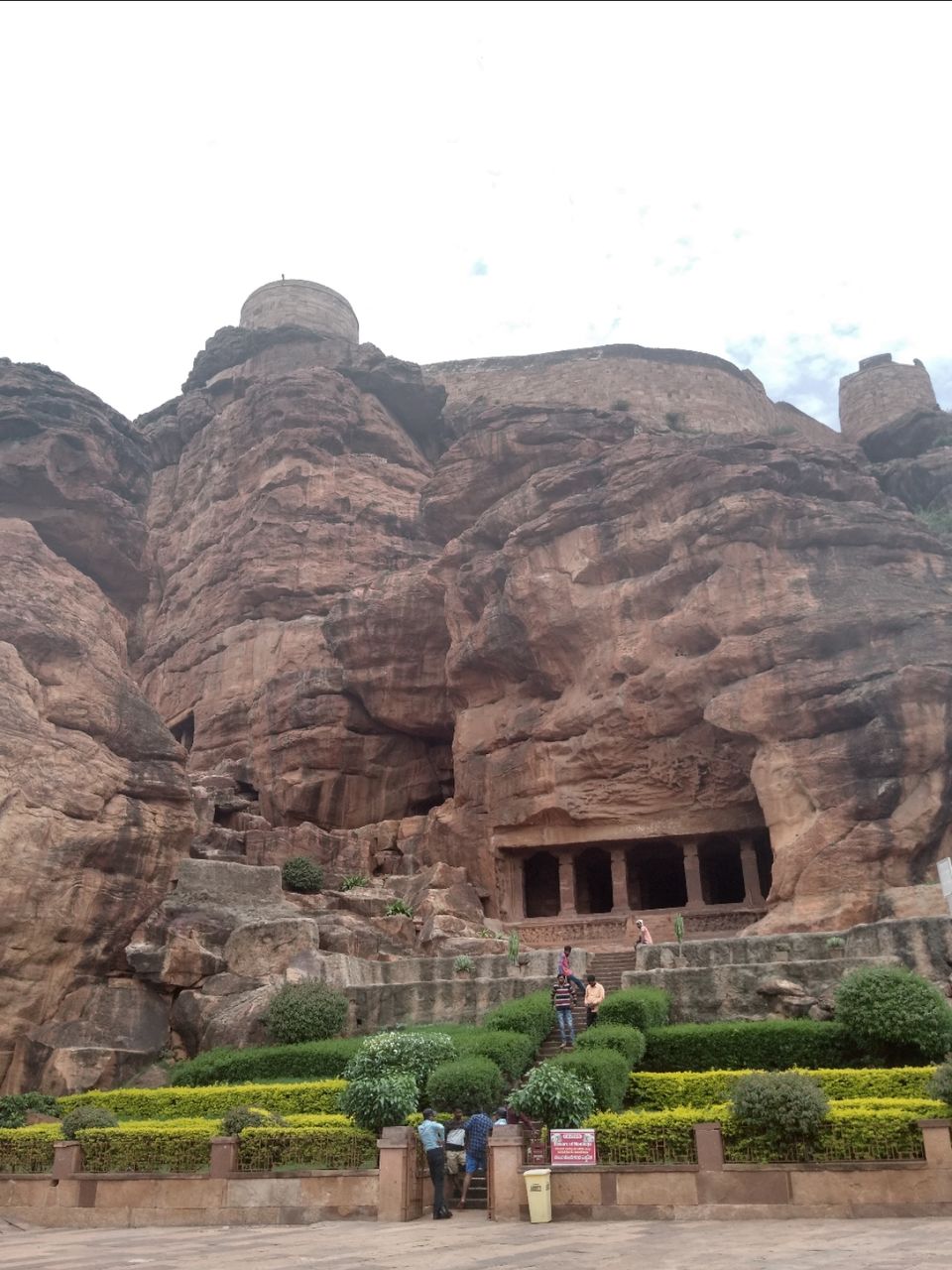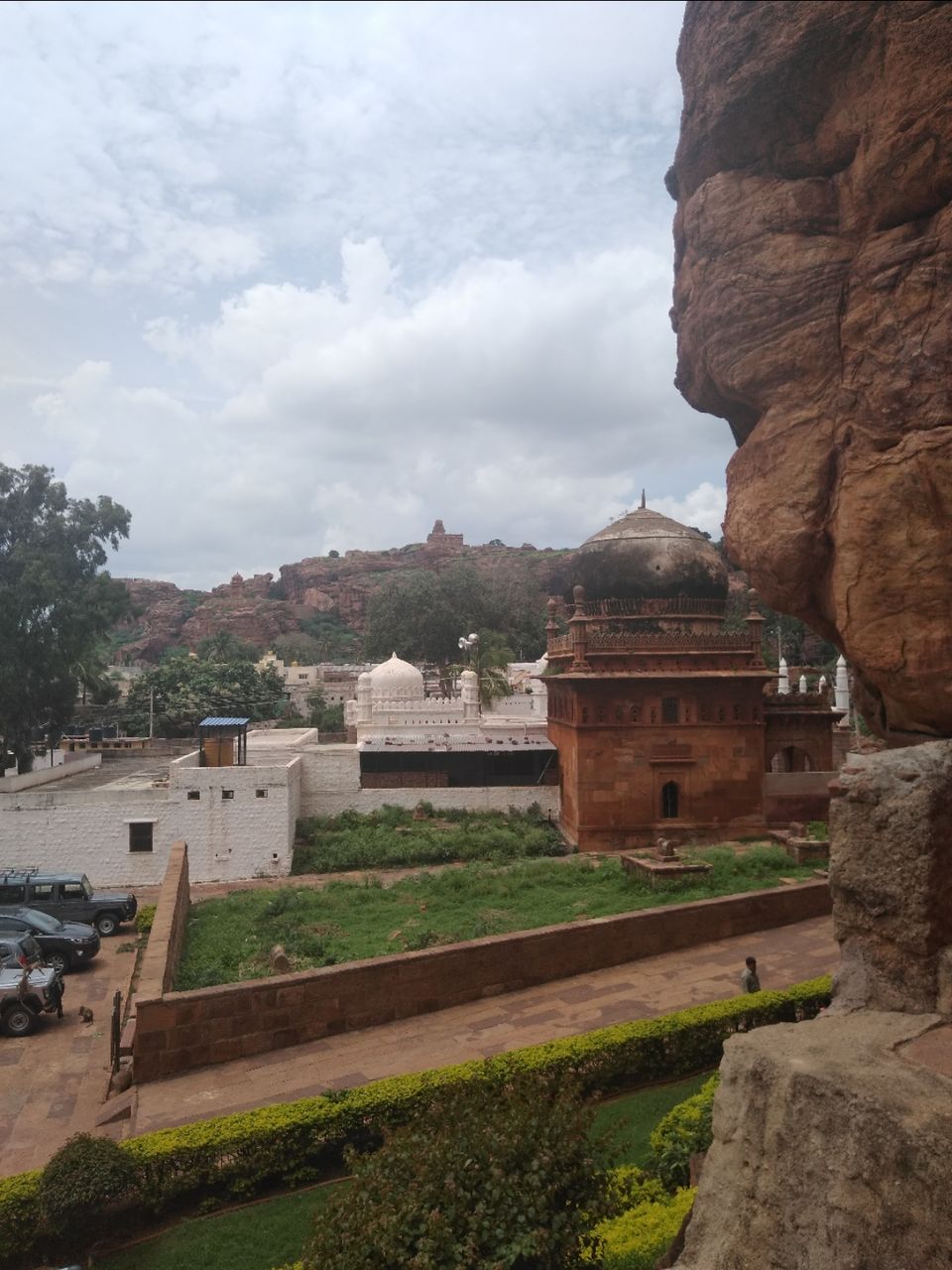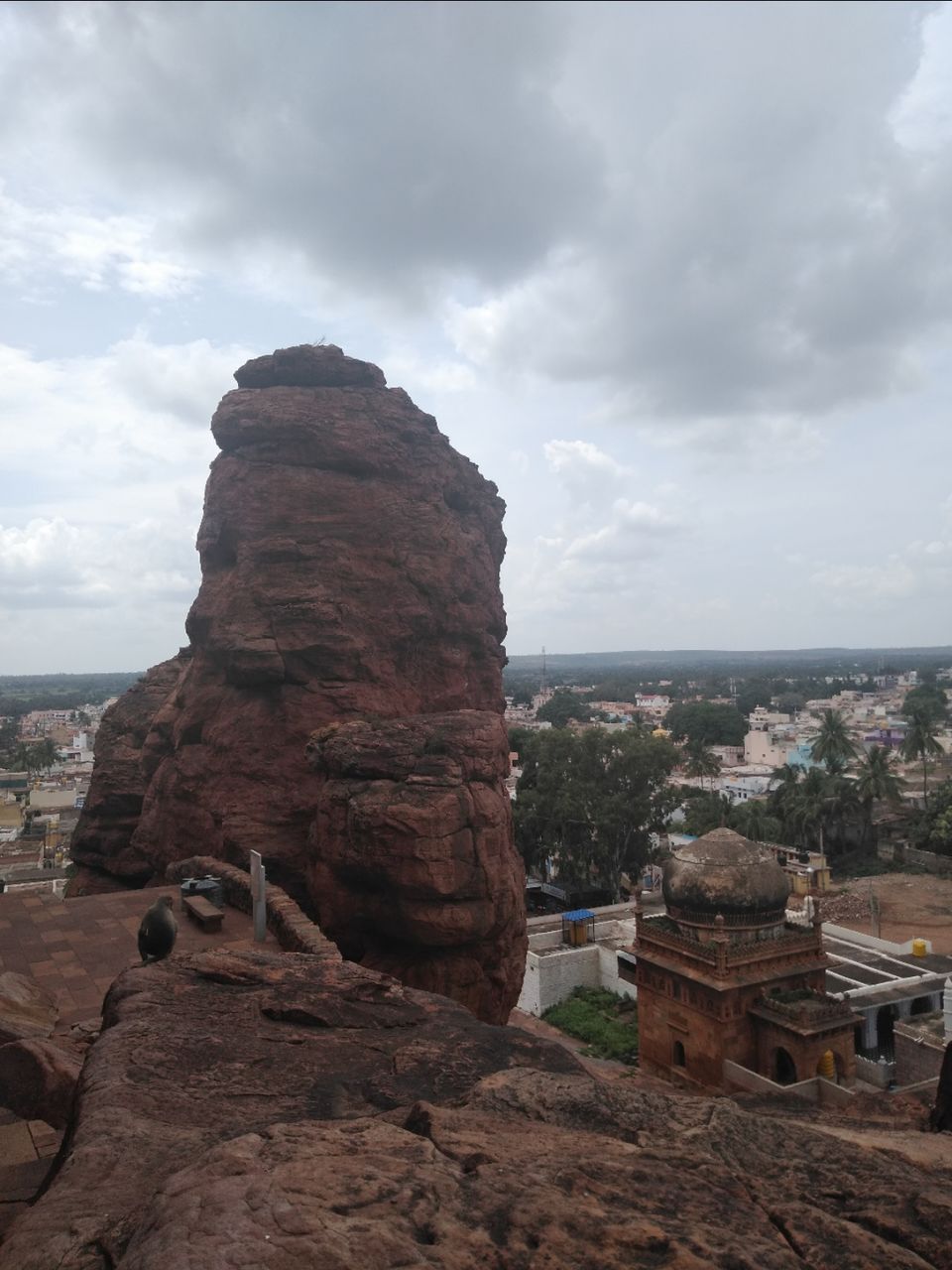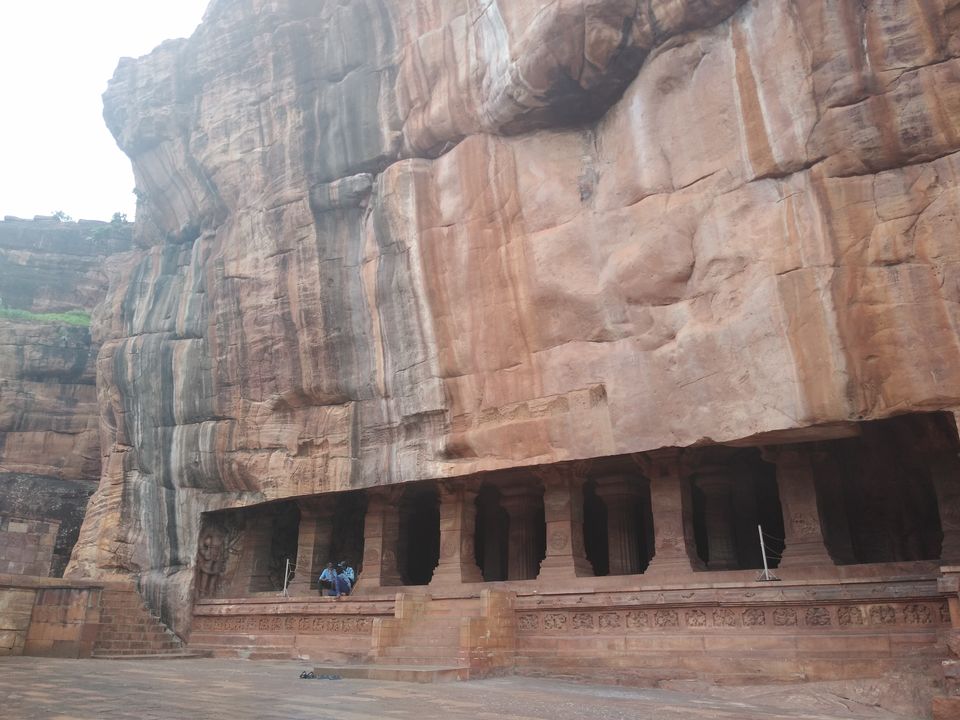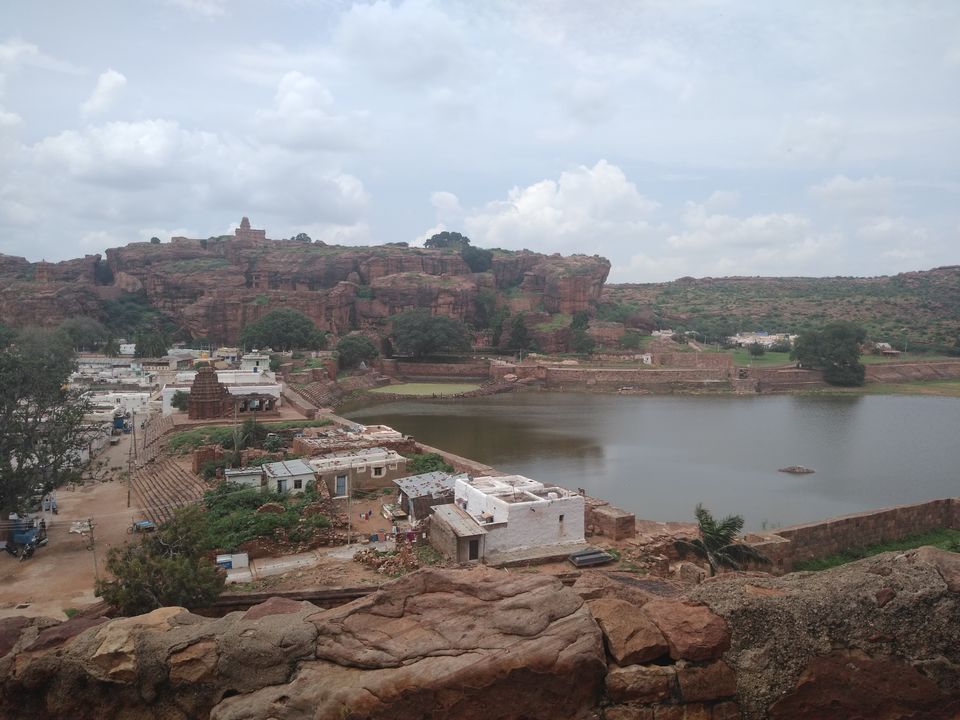 The caves and temple are divided in 2 mountains. The other mountain had to be reached by a walk through the village. I really liked the village it was completely white and clean. Children playing and adults sitting outside talking.
We reached the other mountain. It had quite a climb but the view and the path was amazing.
It was interesting to see how massive areas would just appear as you move ahead. The temples were built in dravidian style Architecture.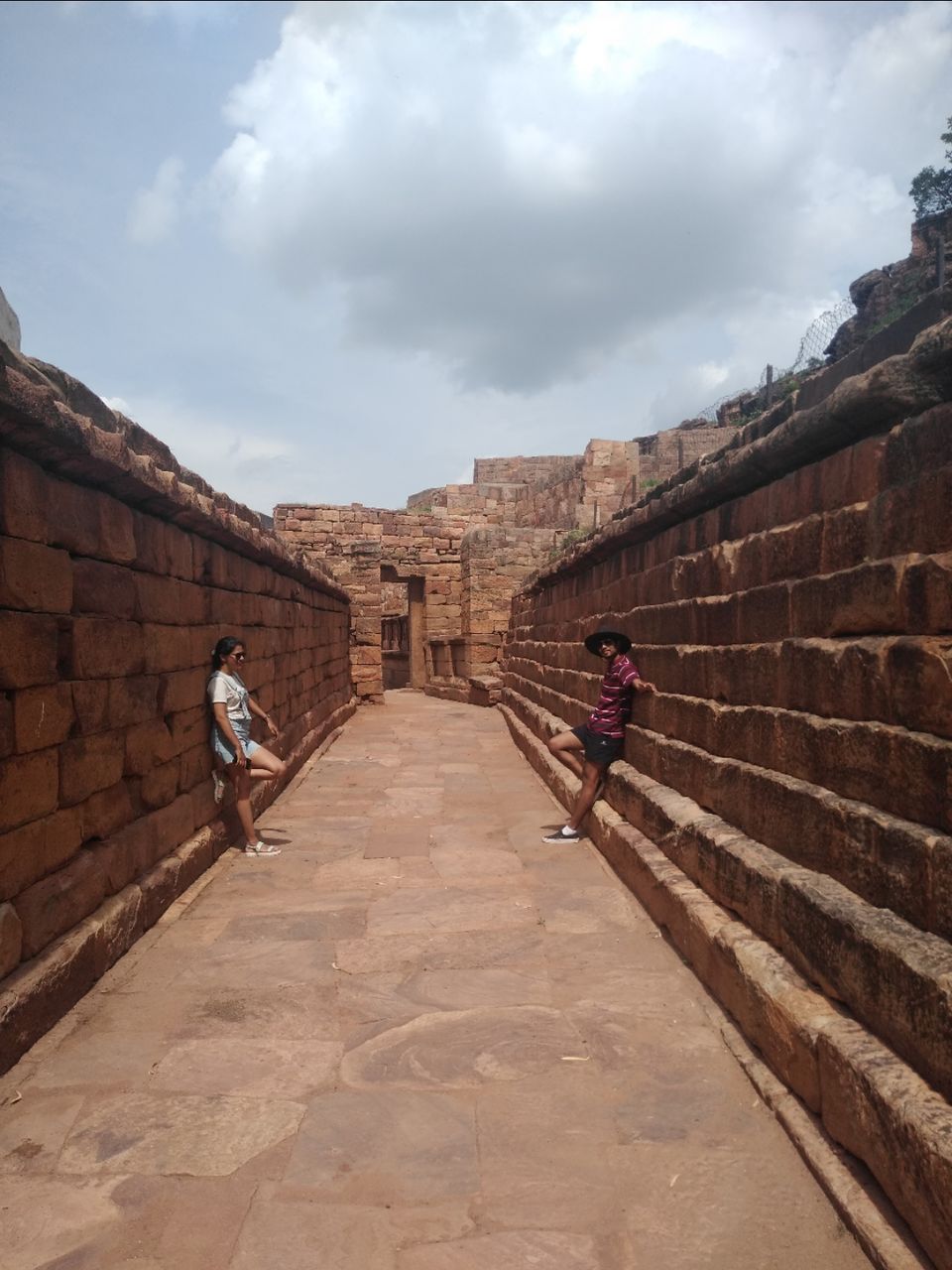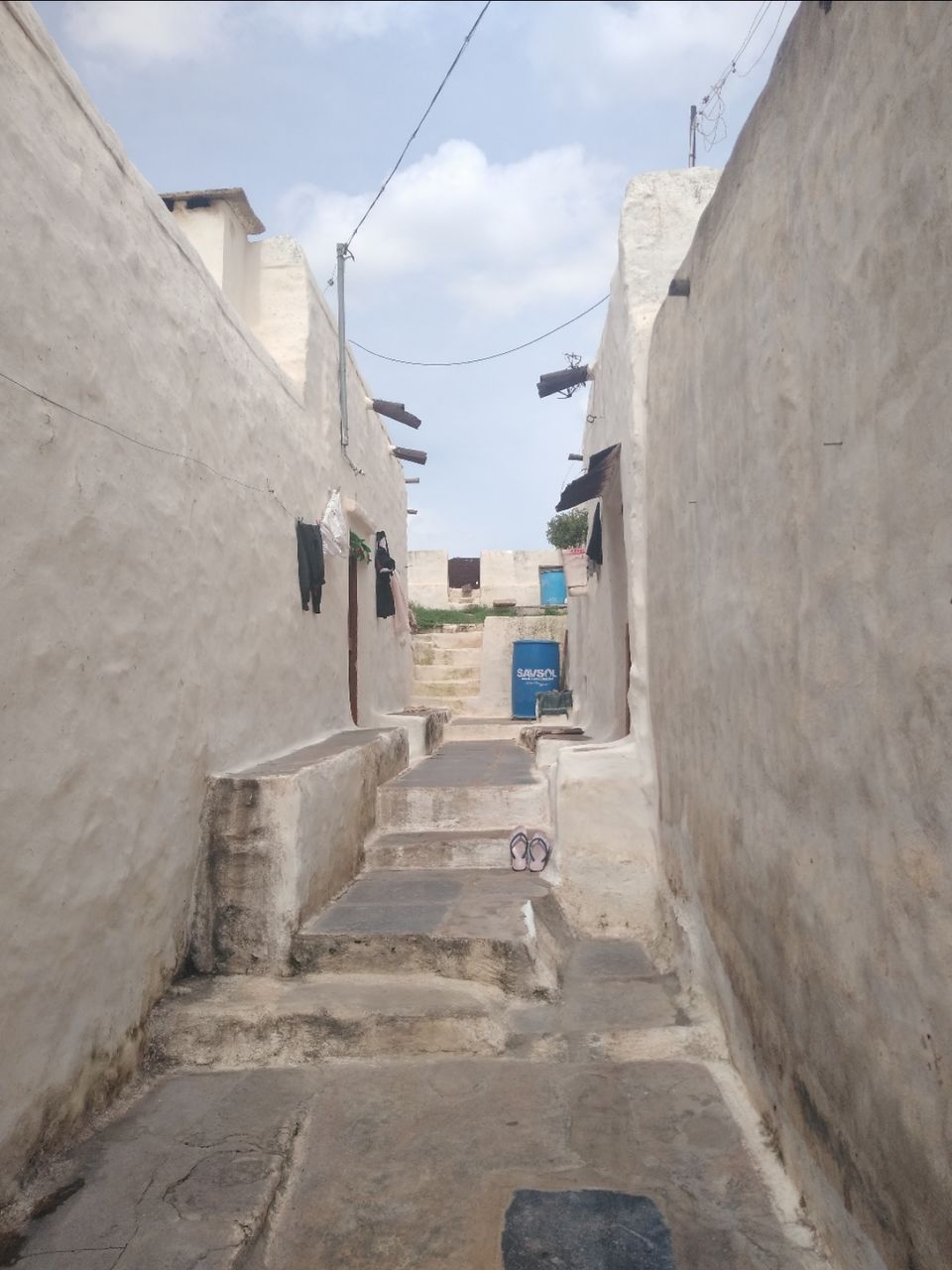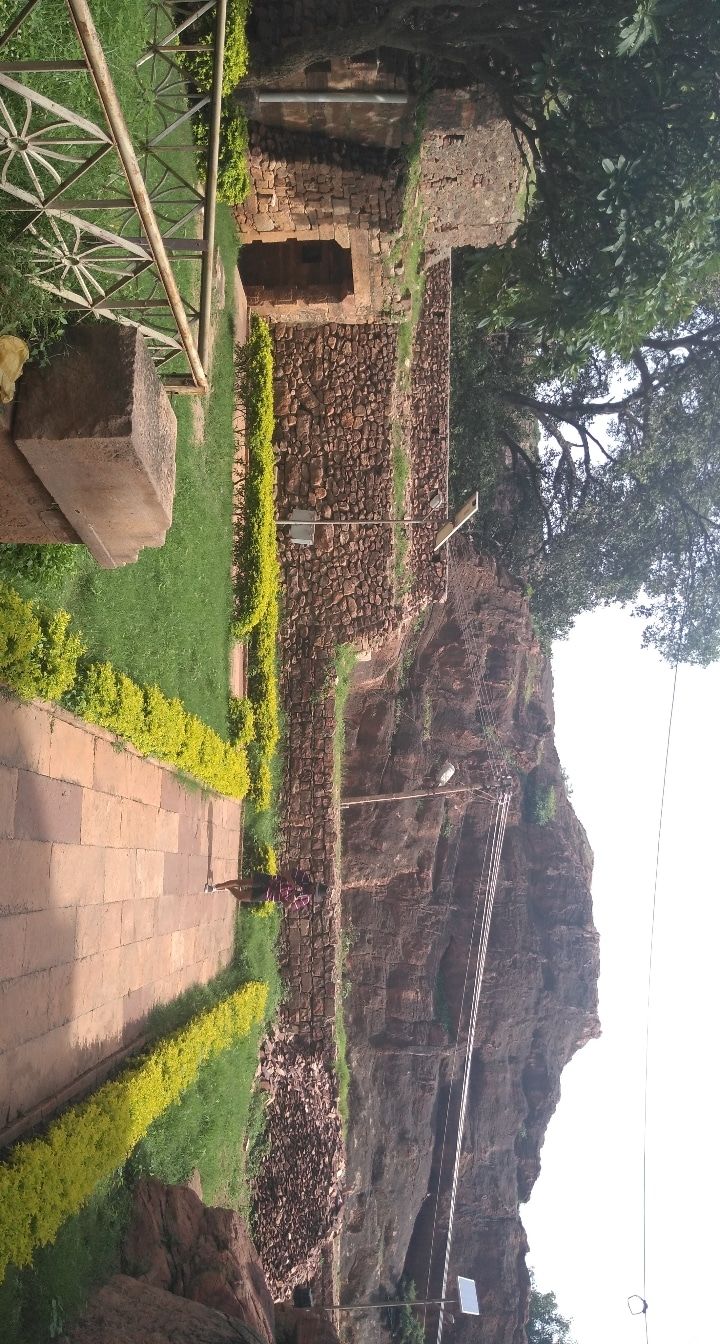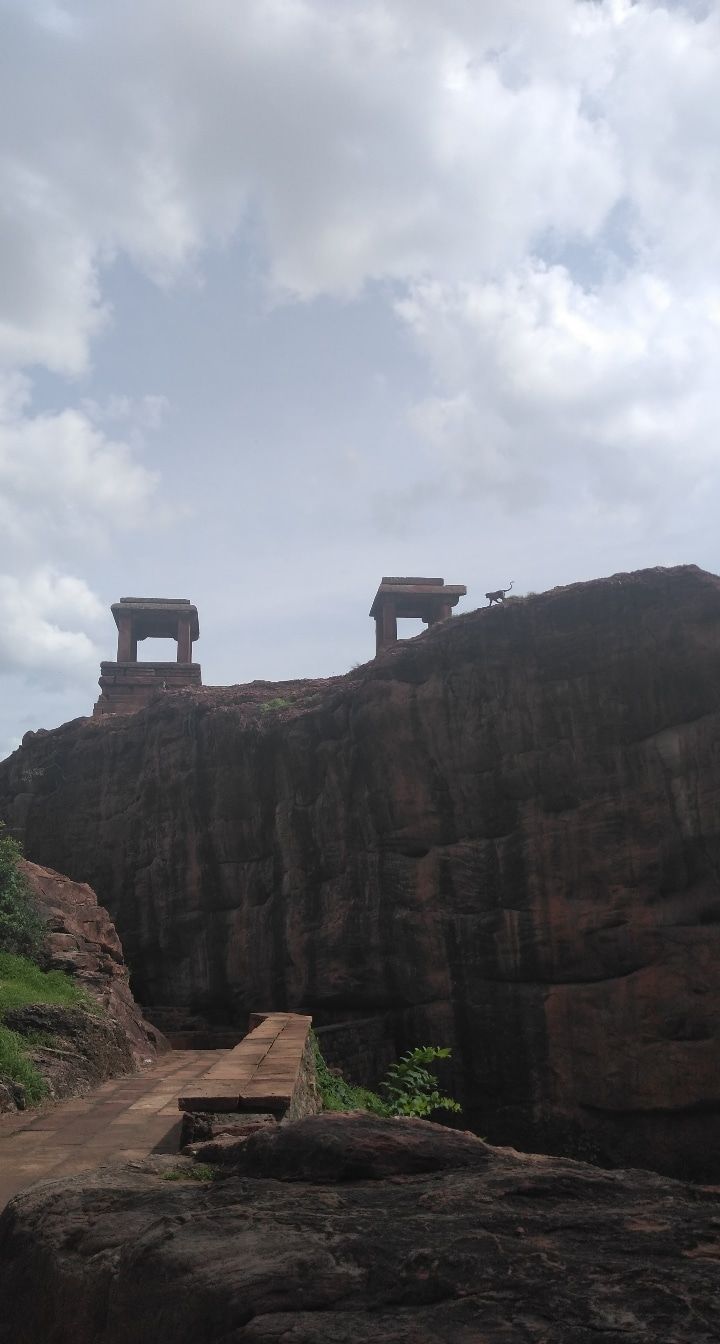 We left at 5 and reached hampi at around 8 in the night. After changing and getting freshed we went to market and visited the first hotel/cafe we saw which was just the start of exploring cafes in hampi.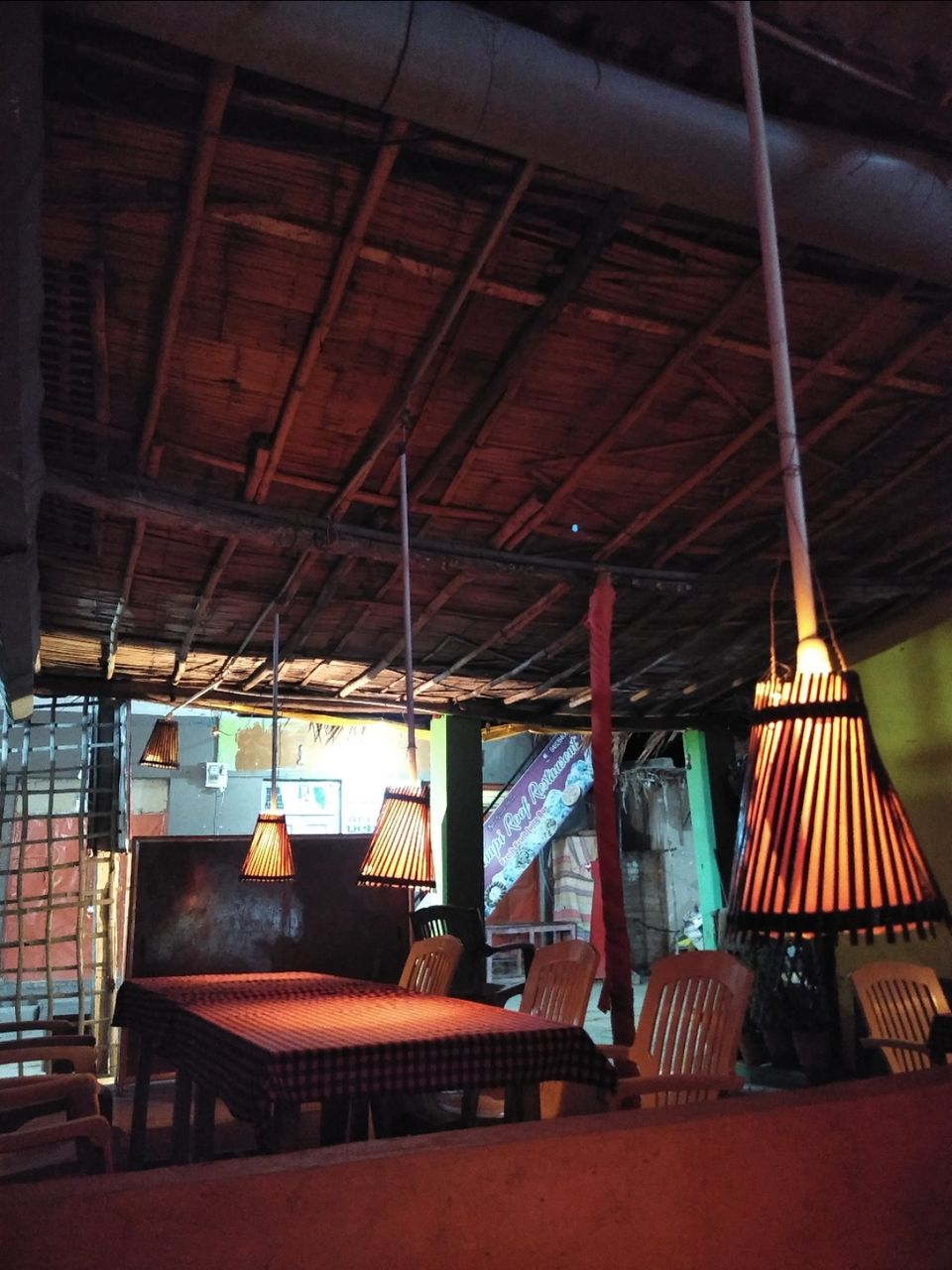 The view from our hotel room lobby was probably the best you can get from the home stays in hampi. We stayed in padma guest house. We did our breakfast there and first visited the core area of hampi known as royal centre which was pushkarni, lotus mahal, elephant stable, queens bath etc.
They are all in the same area with 5 minutes difference. You can also get bikes on rent.
If you have interest in historical structures and architecture the place is heaven for your eyes. Long ending views, rockes and stone all around. No modern building or structures in your view just mountains behind with huge rocks.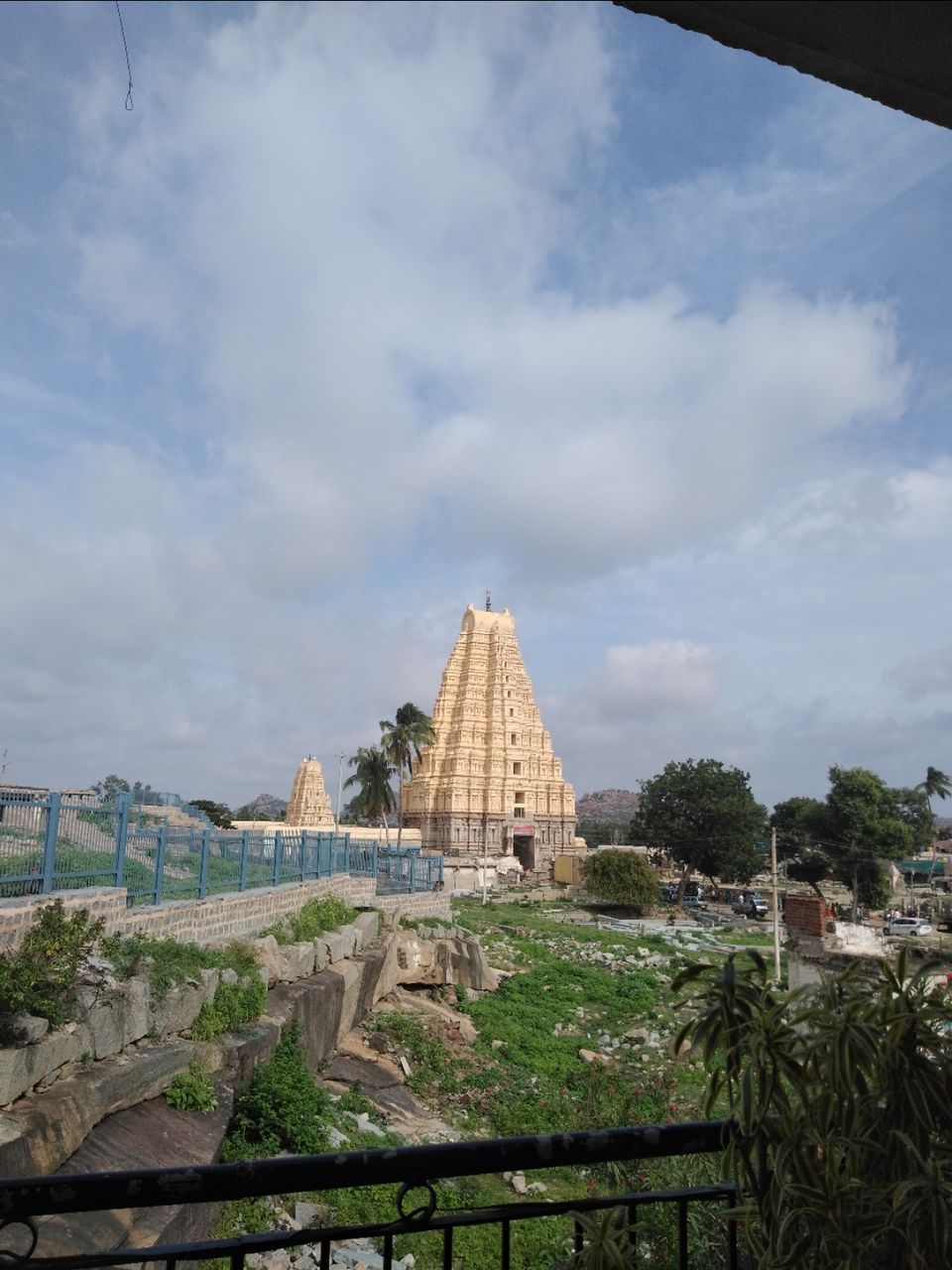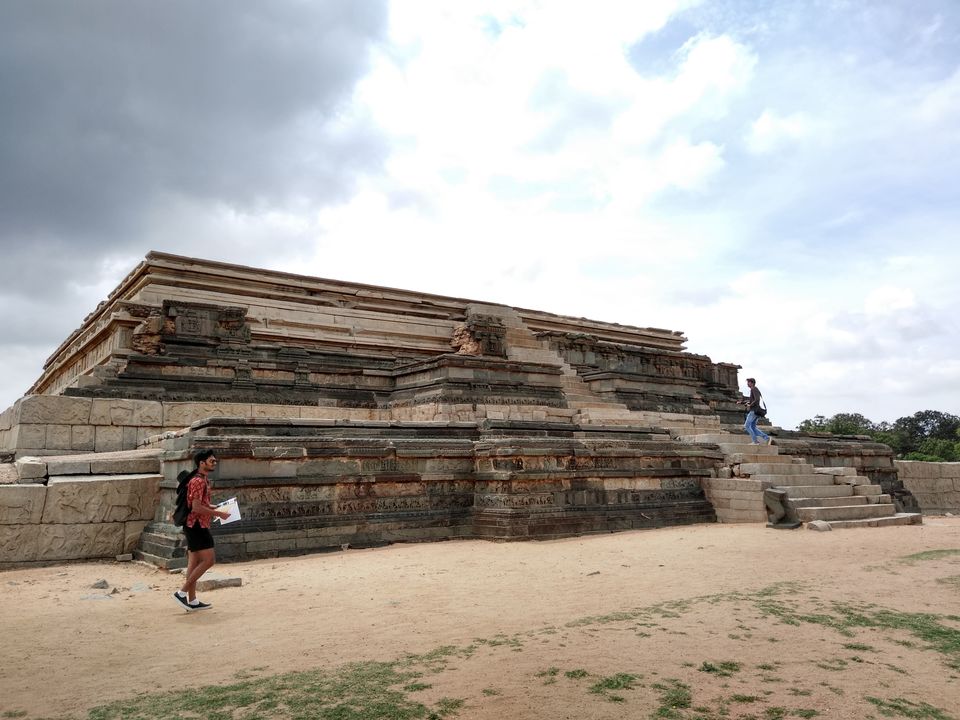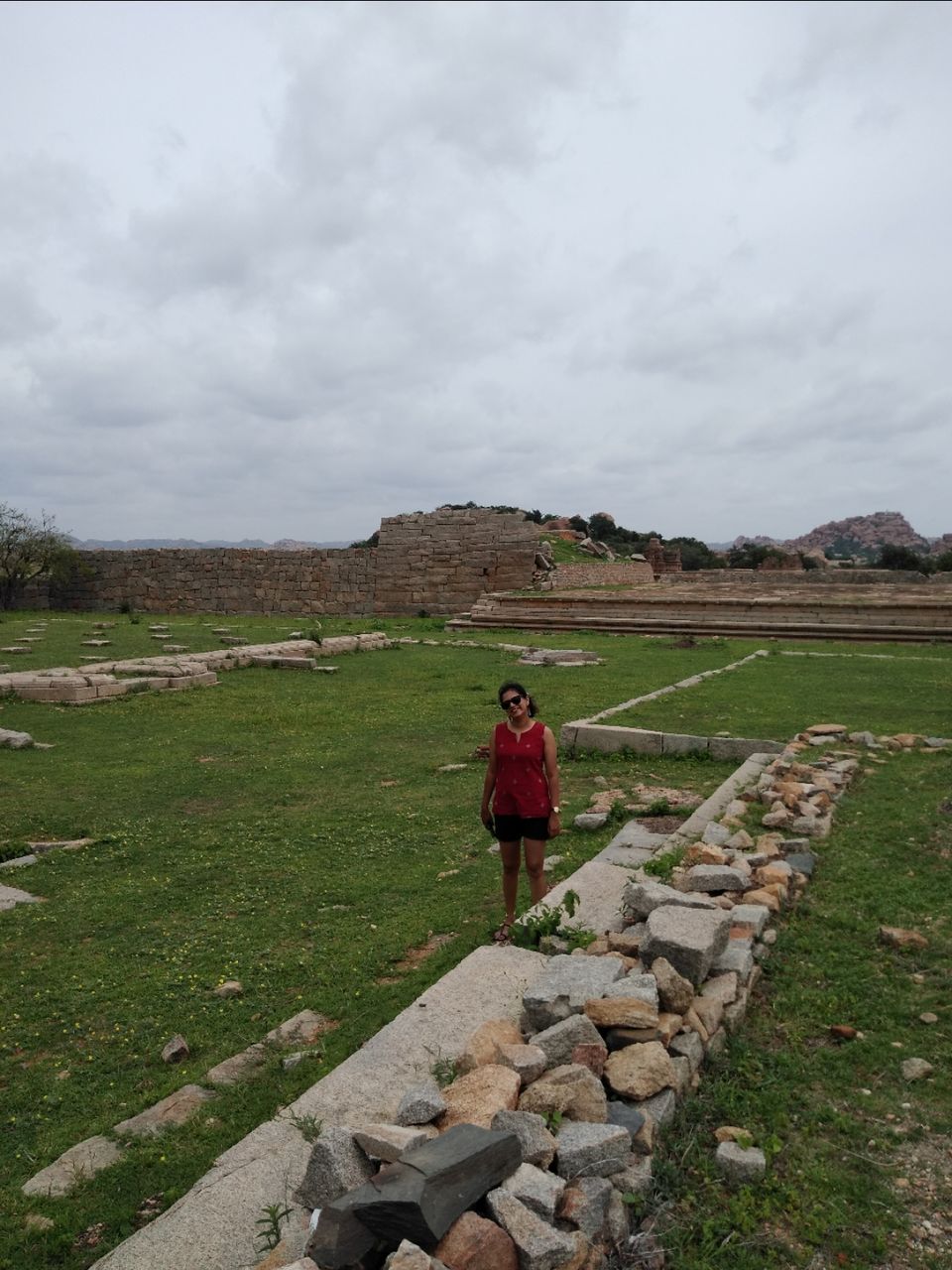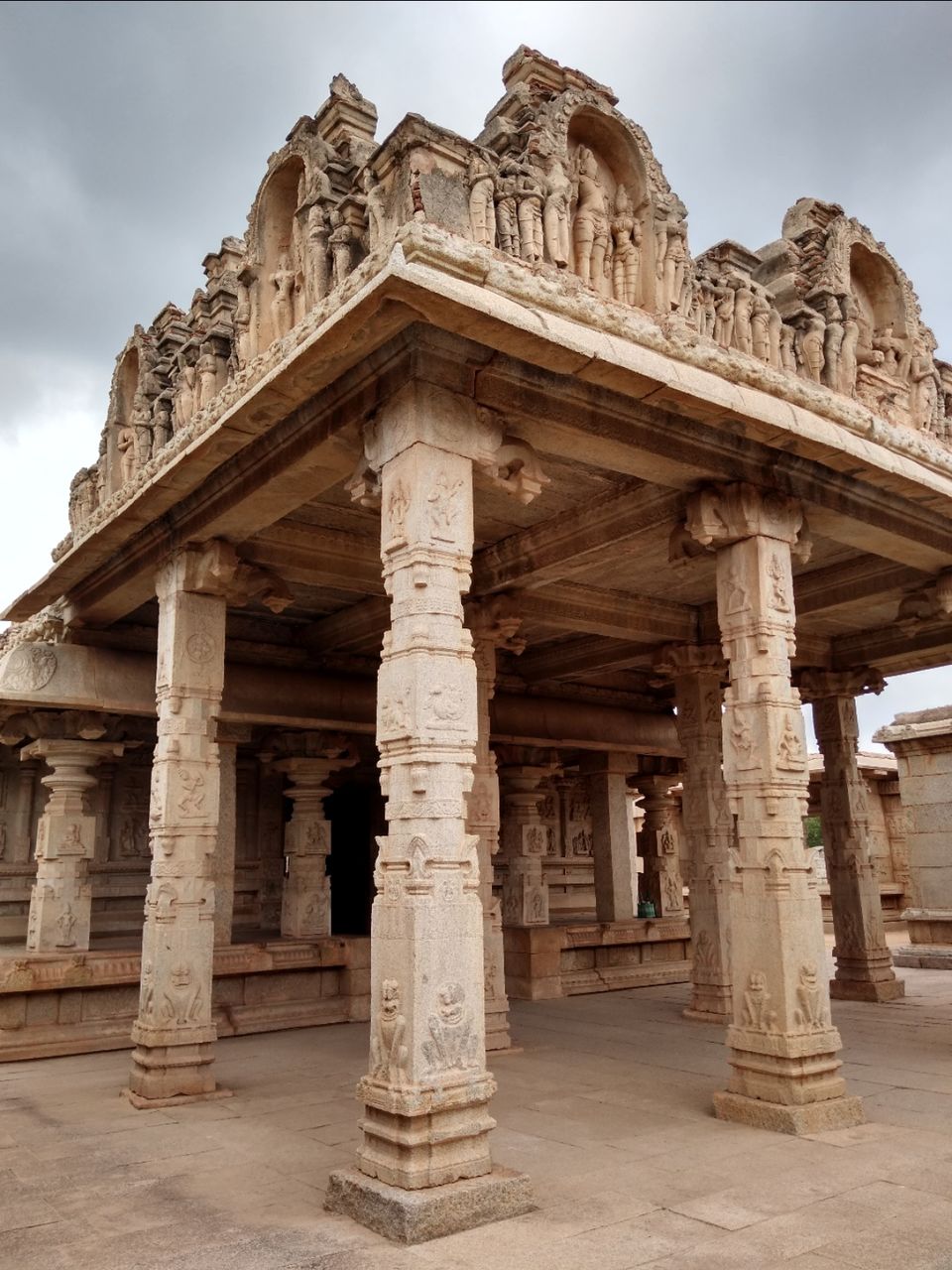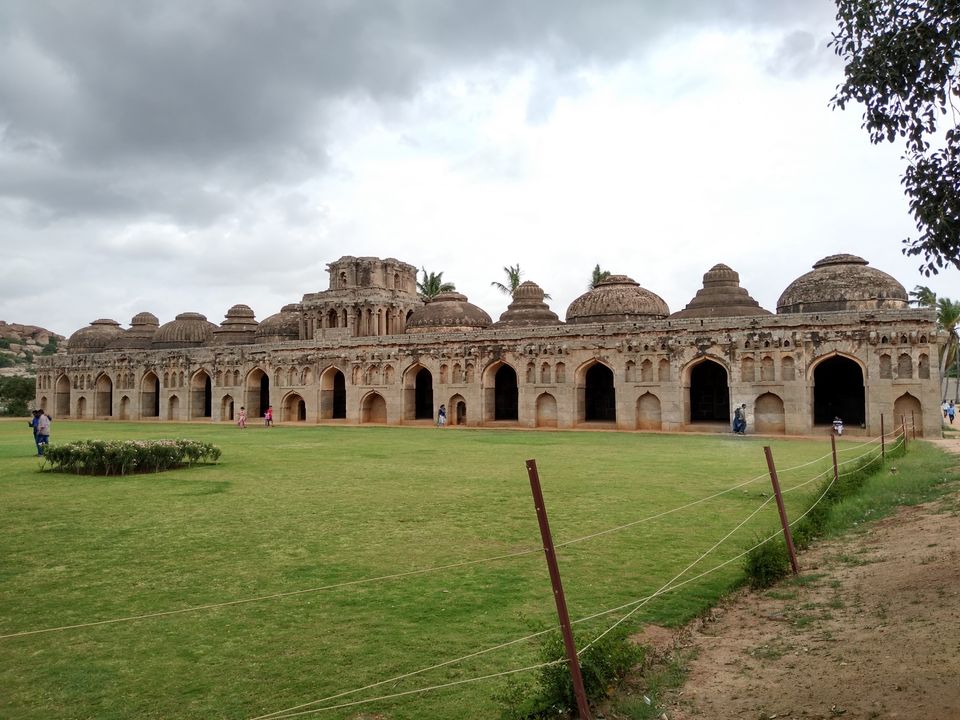 Even with not much historical interest the place is a must visit. For its climate, its air, Greenary and astonishing views. There was a field beside the structures with full of goats in grass with rocky mountains behind. Simple but never seen before like.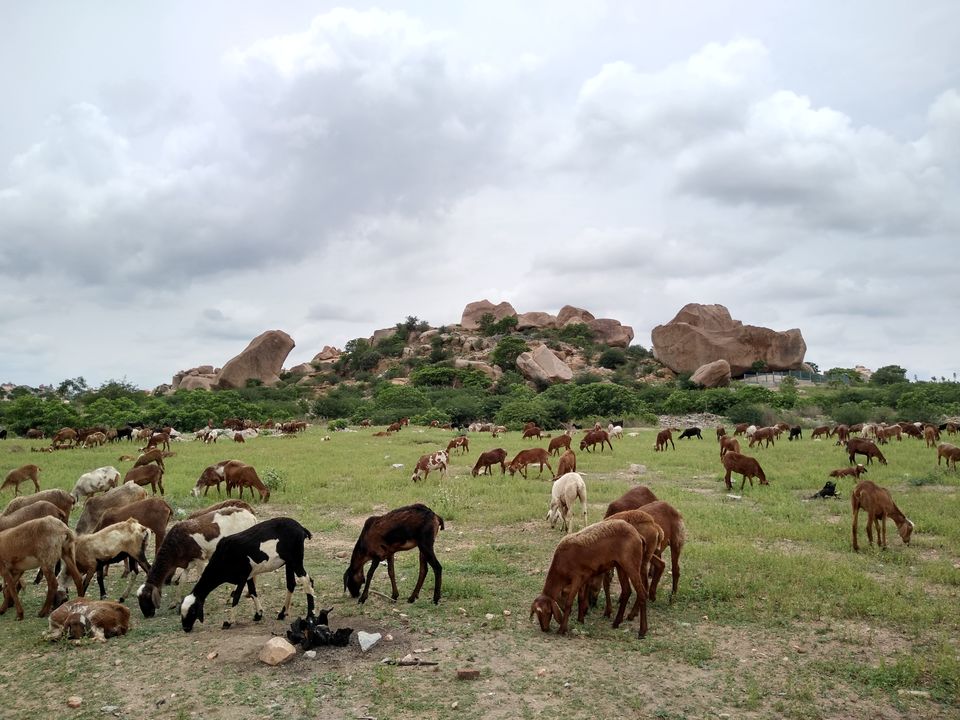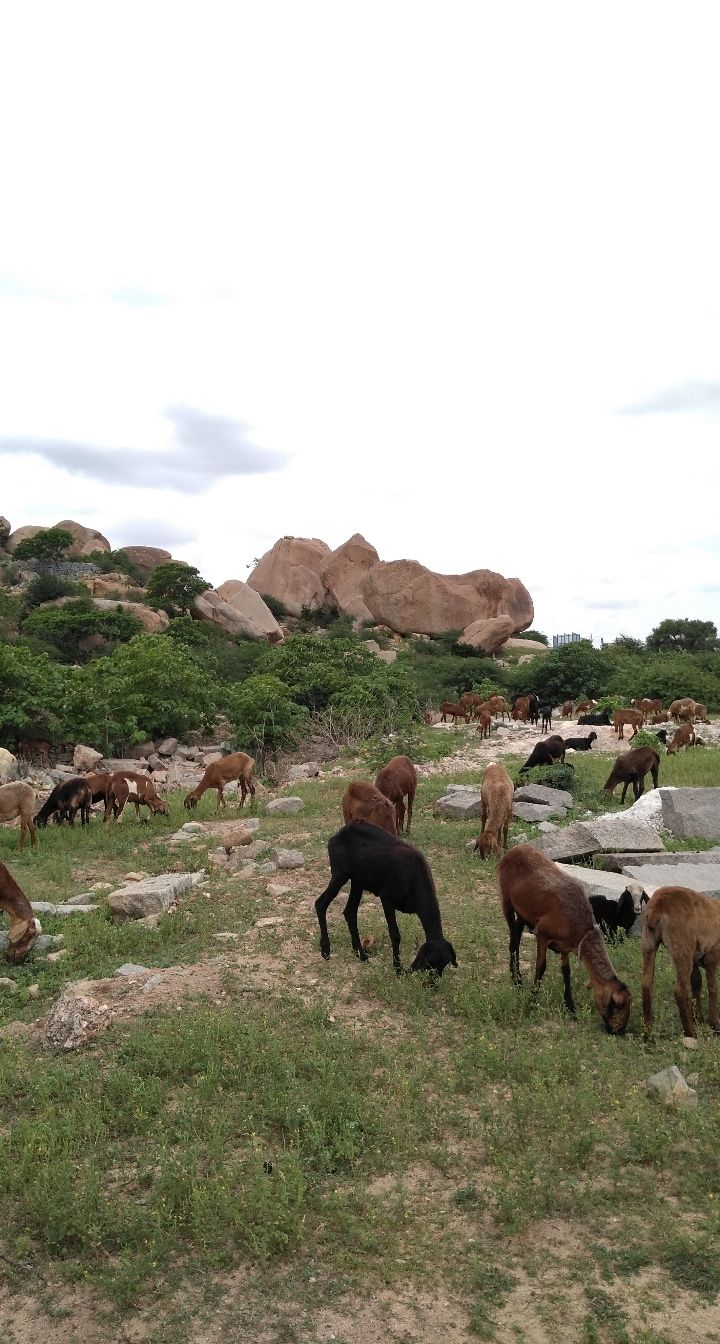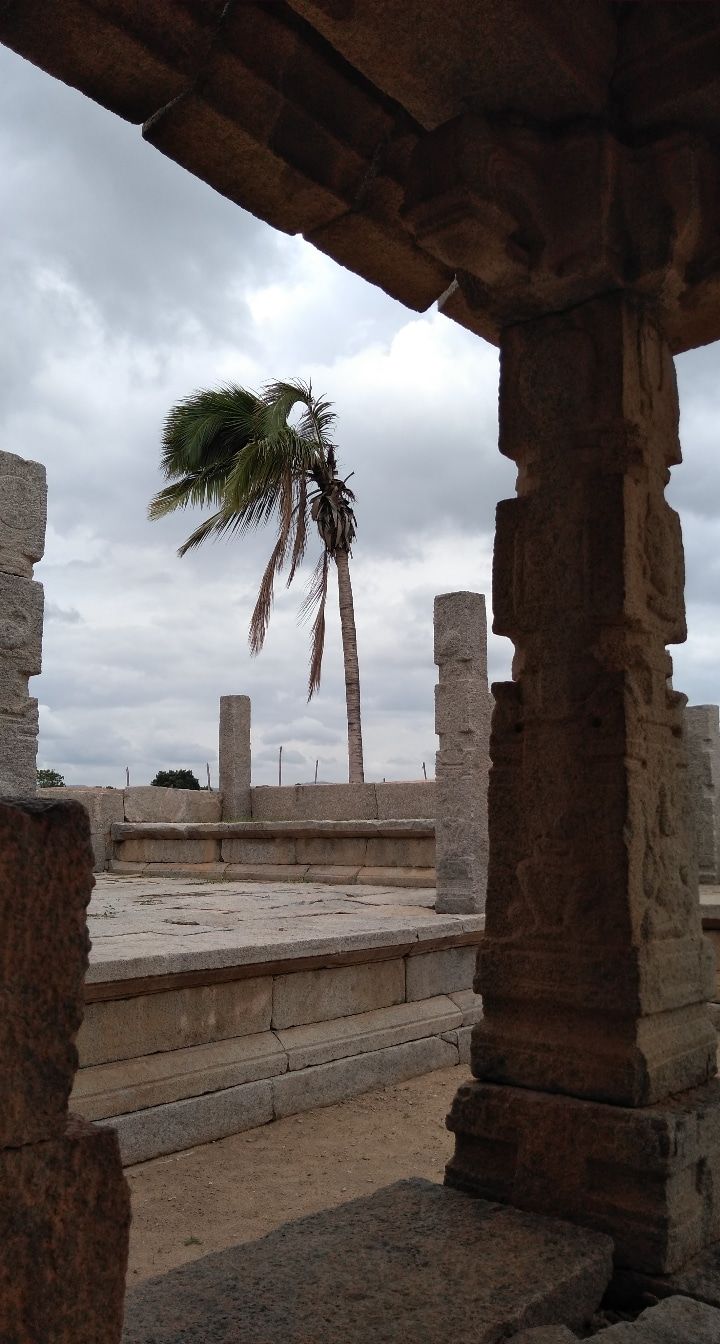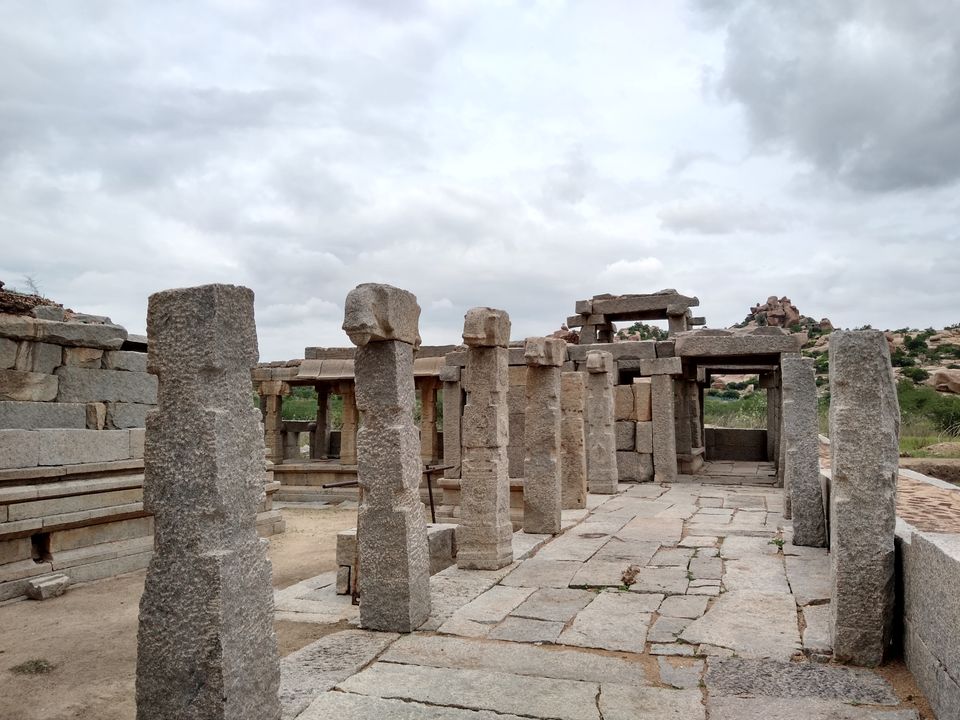 After last nights cafe which also had good food and ambience we decided to go to mango tree which is well known over there. All the cafes in hampi also have this indian seating on floor on bed with good amount of space.
You can sit there as long as you want relax, eat food, read books, talk etc.
Mango tree also had a really cool and artsy ambience with background music. The food was delicious.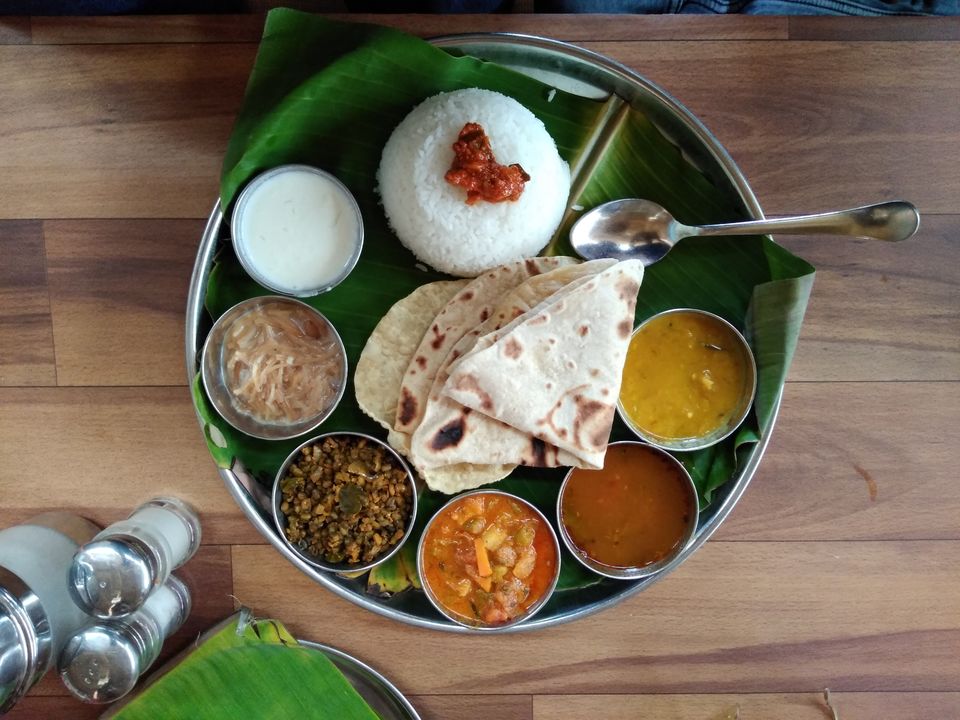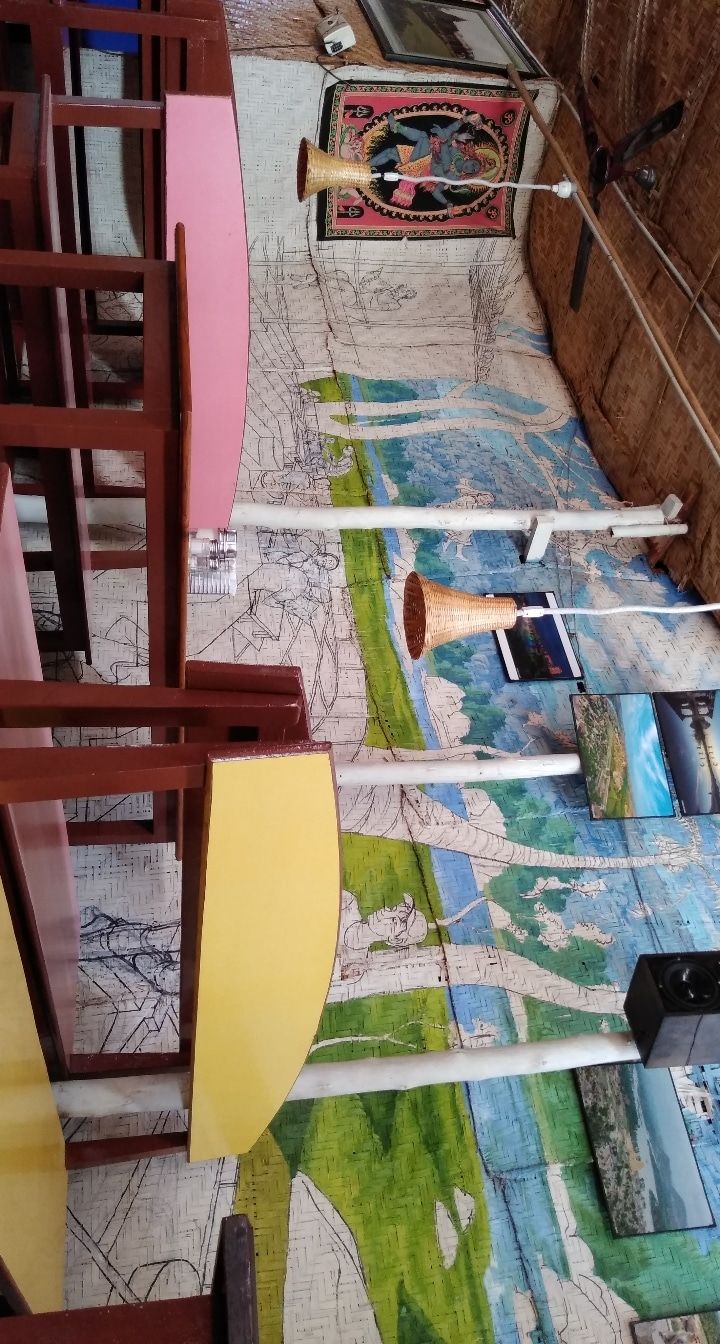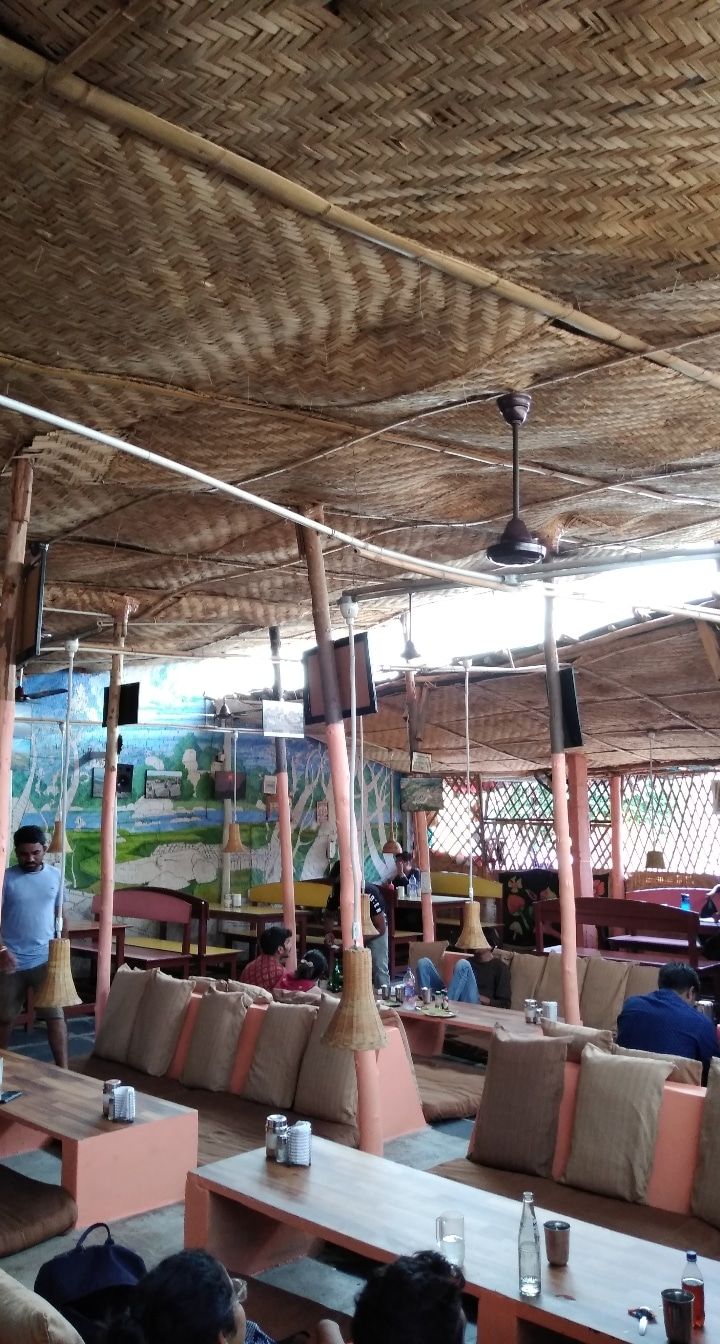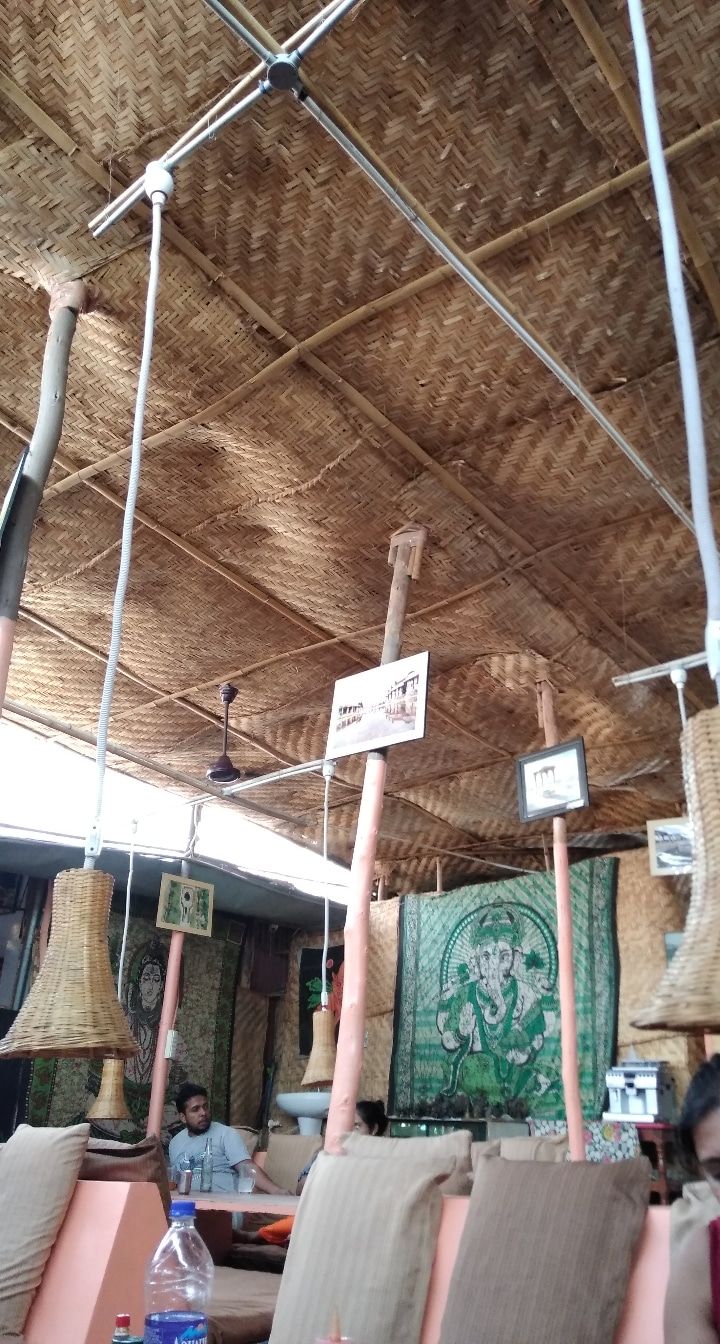 We than decided to spend our time in the market. You can find many variety of different traditional clothing, bags, showpieces, footwear etc.
Than at evening we went to tungabhadra dam near hospet. There is a bus ride which will take you to the top of the mountain to get a full view of the dam. We came back down walking  which is much better than the bus ride.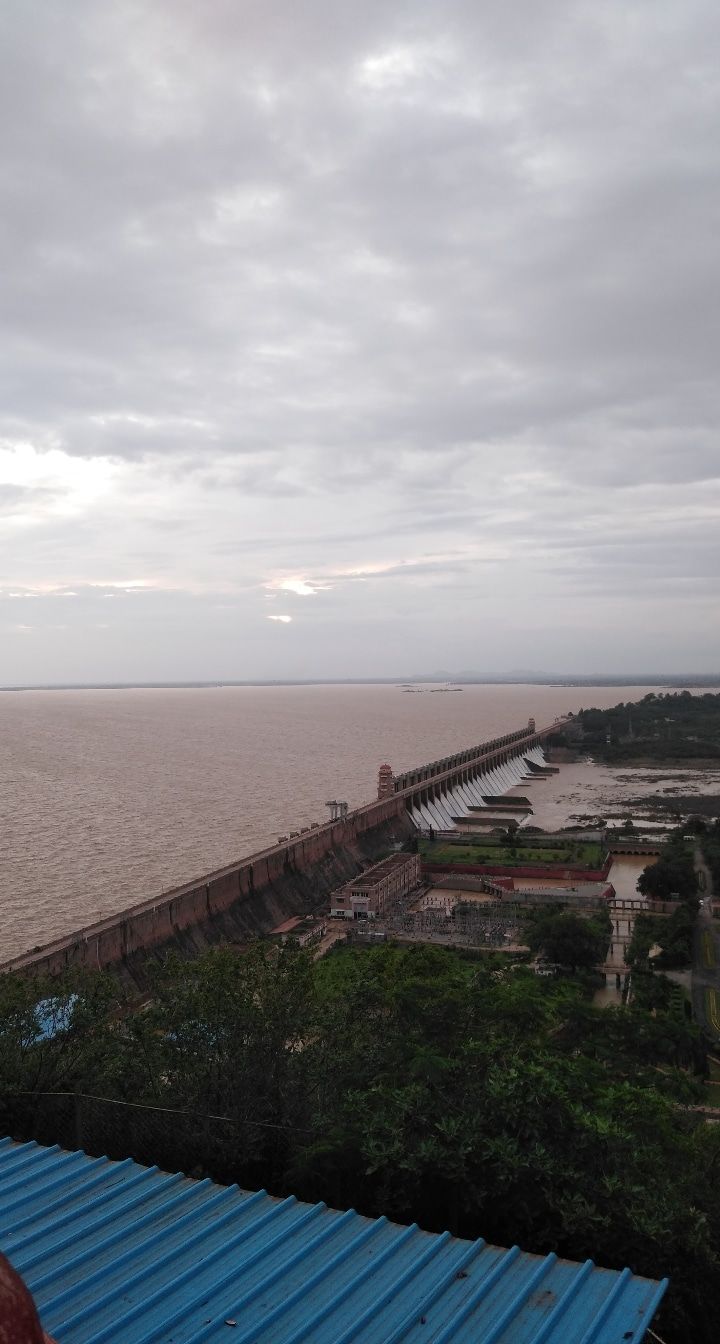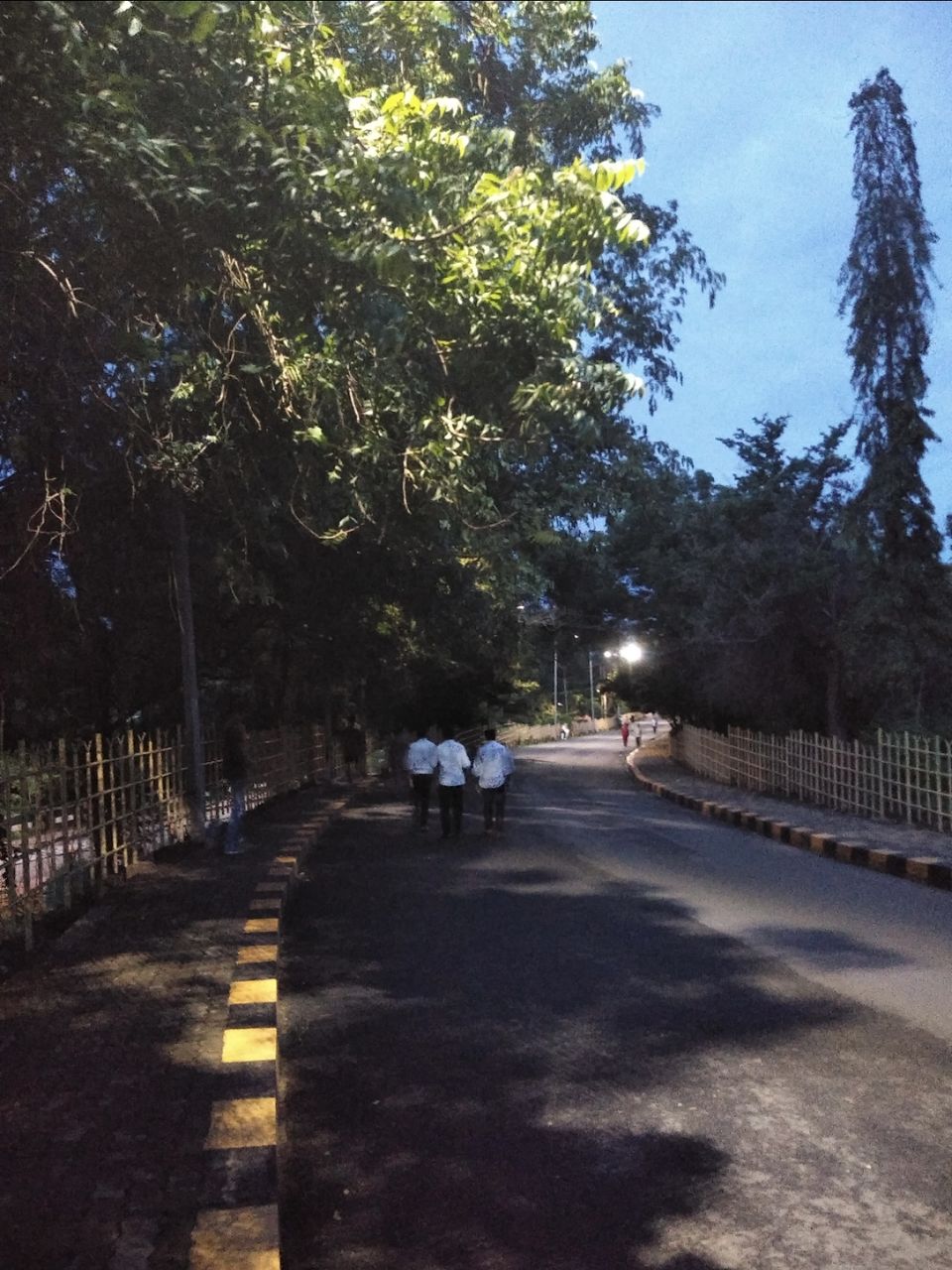 Day 3 started with breakfast beside our hotel in gita restaurant which was roof top. It was suprisingly very cheap with good taste and the quantity of food was a lot for early breakfast.
We than visited the most famous there the stone chariot. It is a little far around 8km.
Everything there is also completely built in rocks. It will force you think about the way it was built and the people who built it.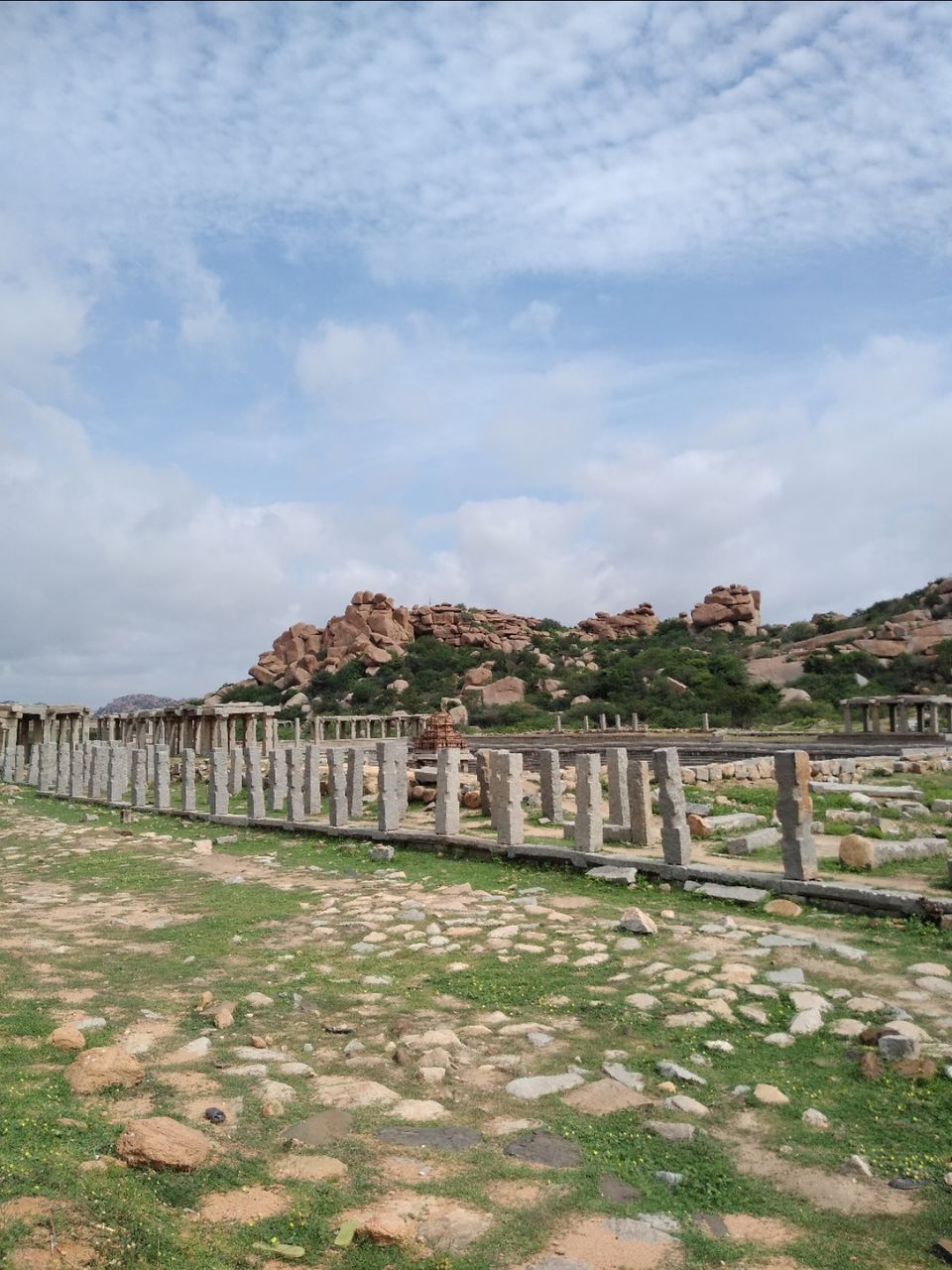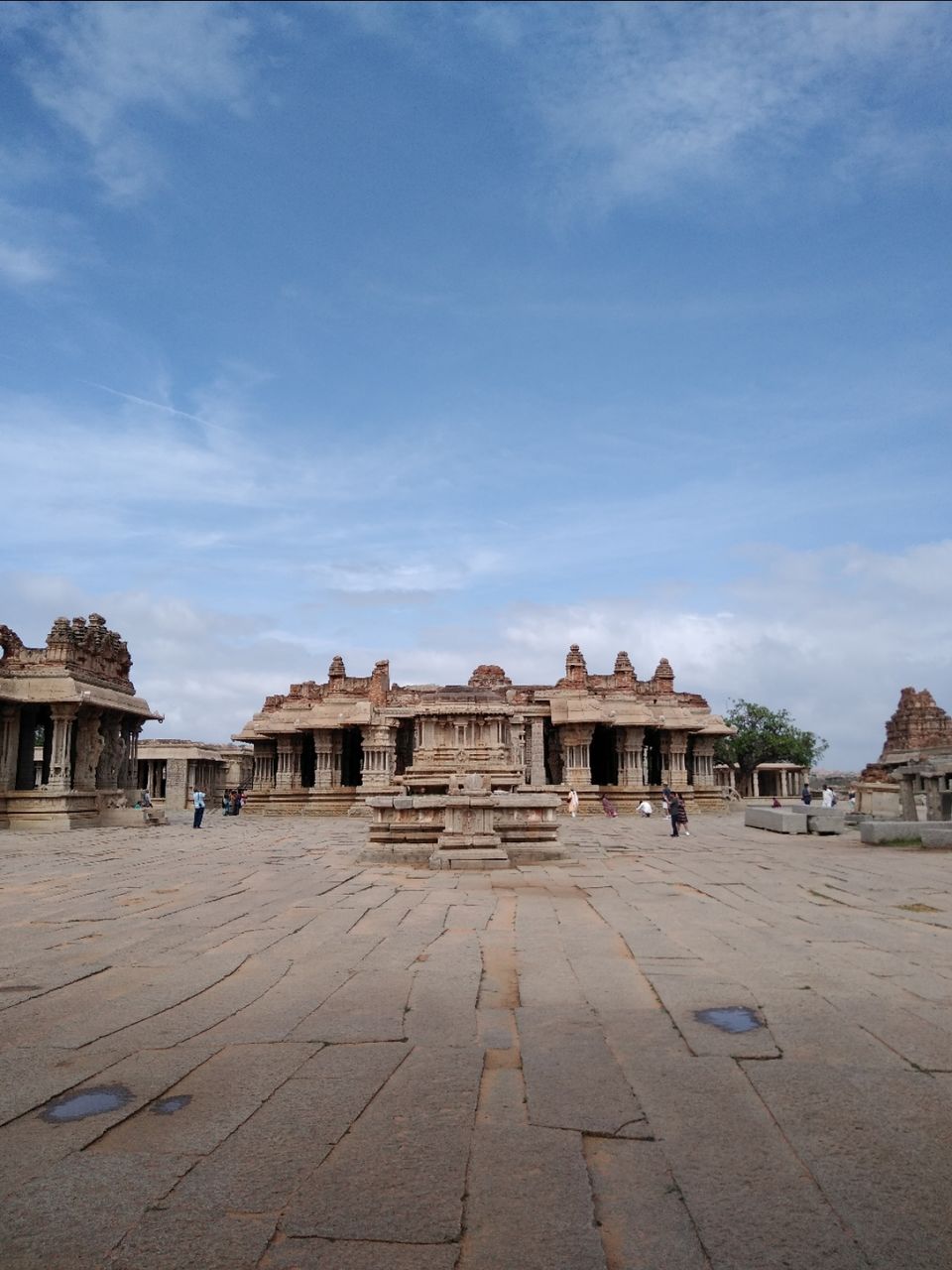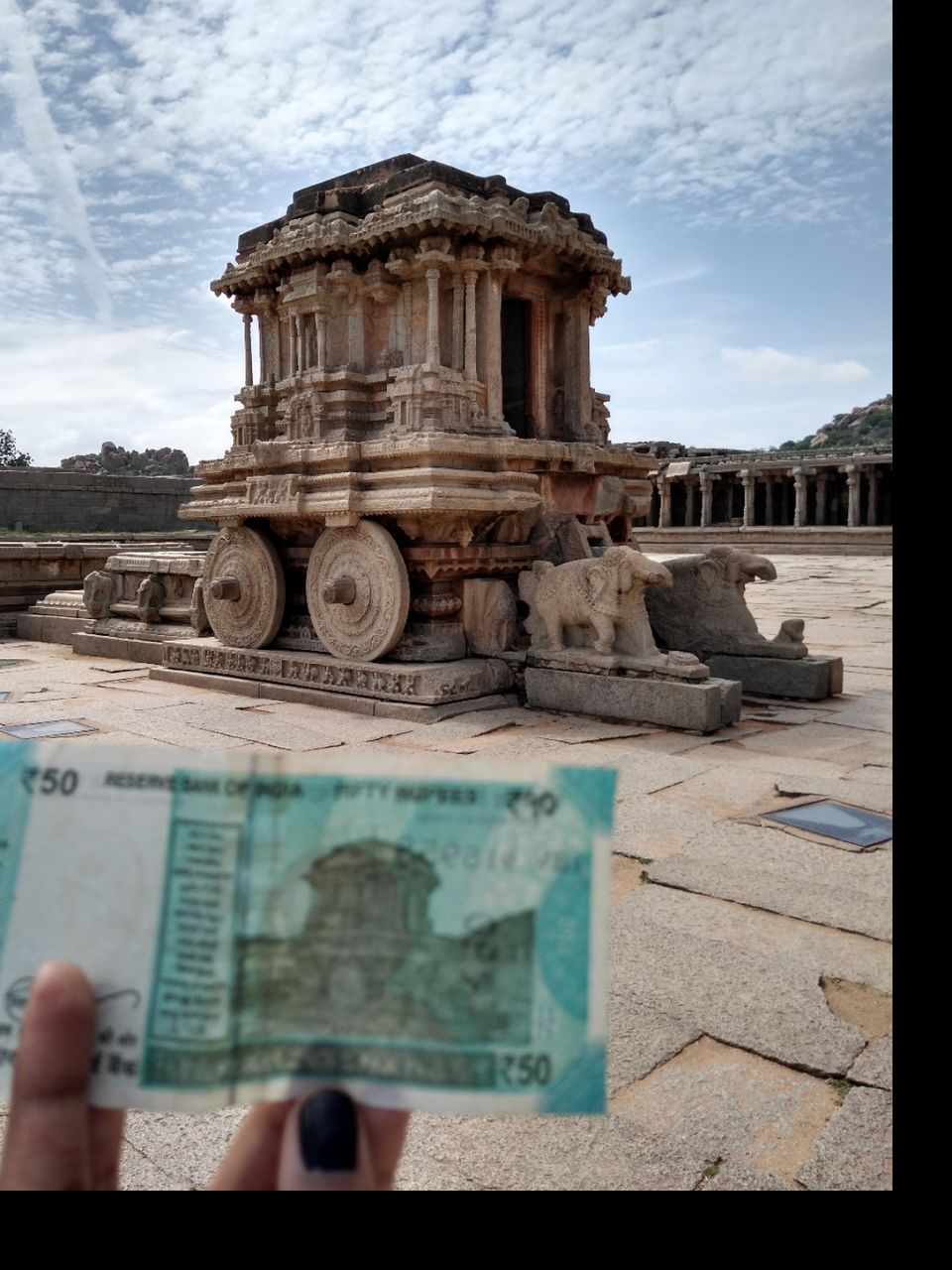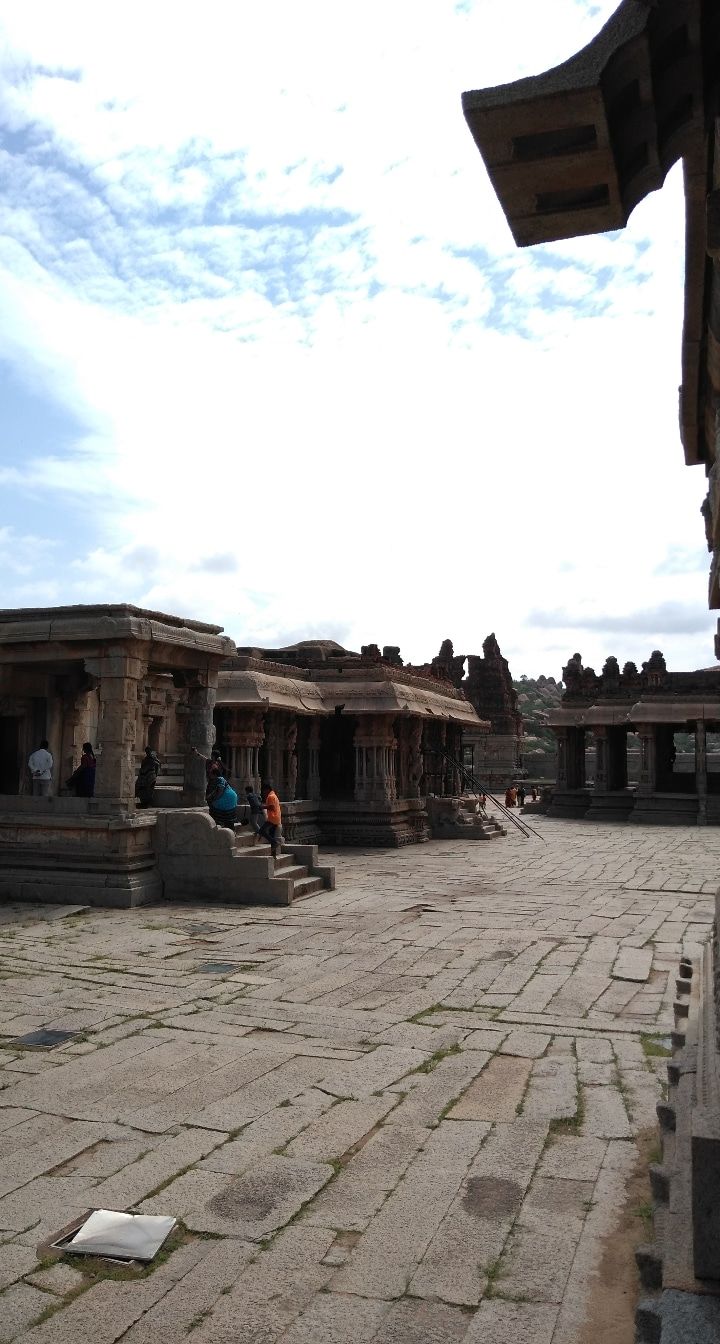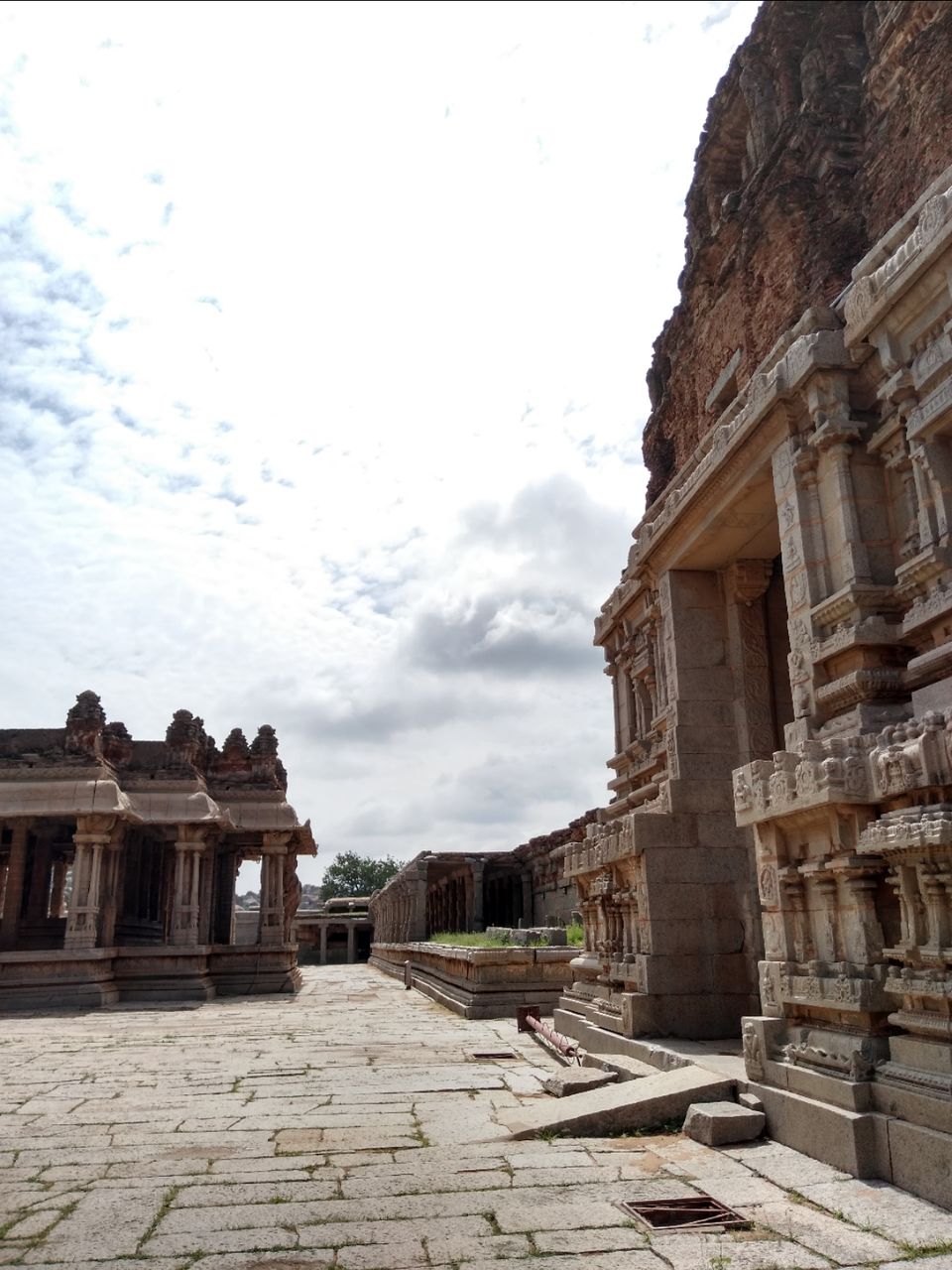 After a long time of observing and photography we went to the other side of the river in hampi which had a couple of temple, anegundi and hippie island.
Unfortunately hippie island was closed down due to flood related problems so after visiting the hanuman temple and anegundi where we didn't find worthy looking places we came back.
We spent our time in shopping and had our lunch.
We spent a lot of time in cafe while reading books of places in south india, talking our experiences, taking photos, teas and coffees.
It was a task to get up from there.
We than went to hemkuta hill which is a sunset point.
We reached the top found ourselves a nice spot layed down and enjoyed the heavenly view. It was my best sunset. It is like meditation to see the sun in between the great rocky red mountains with melodious sound from the temple.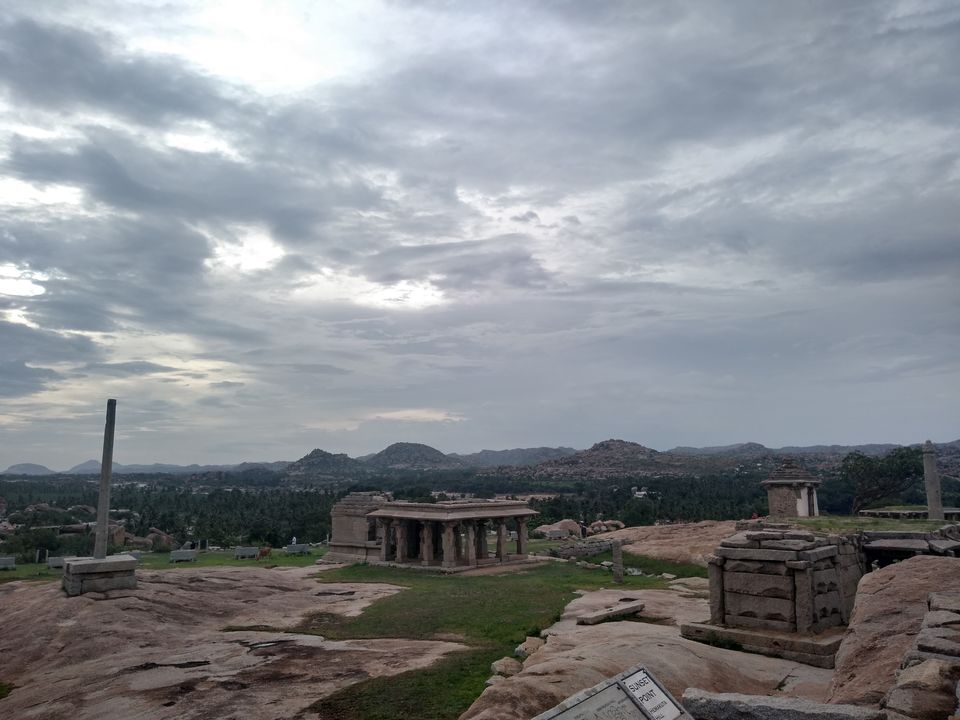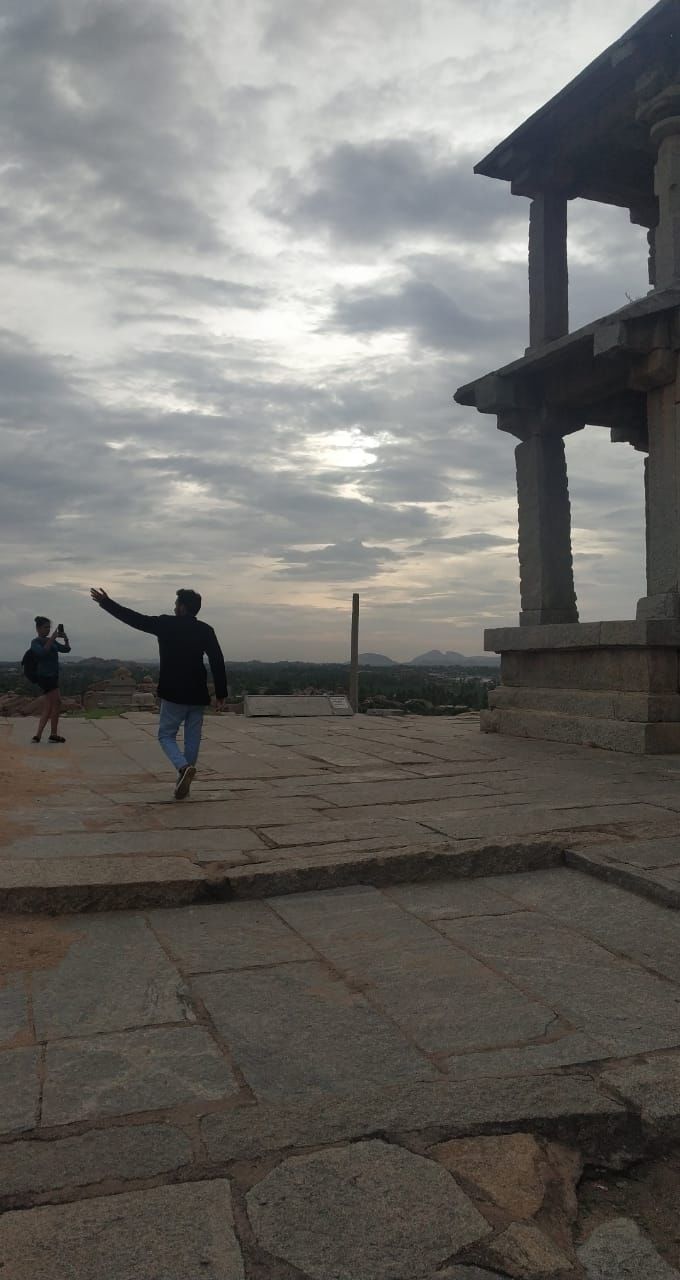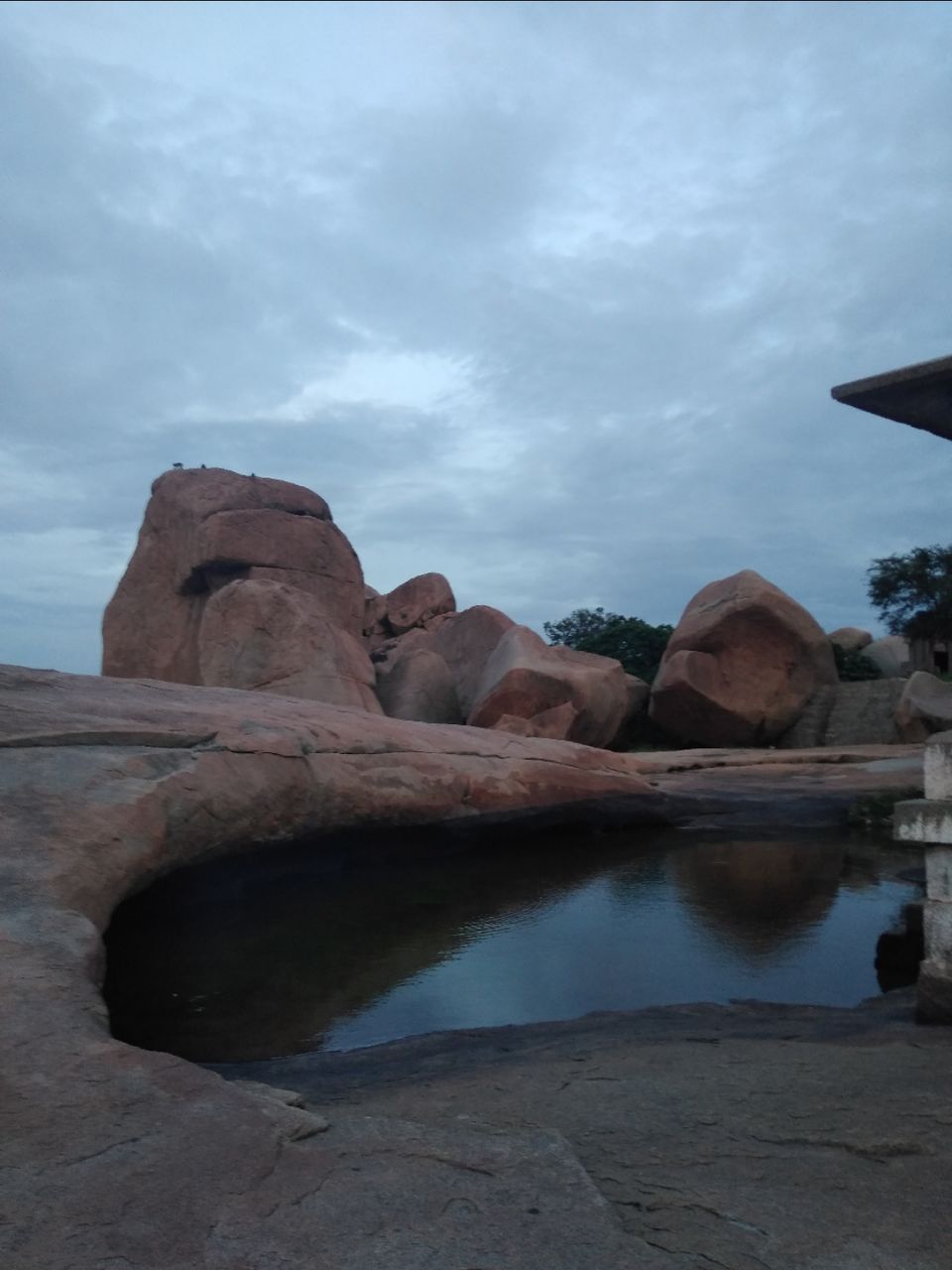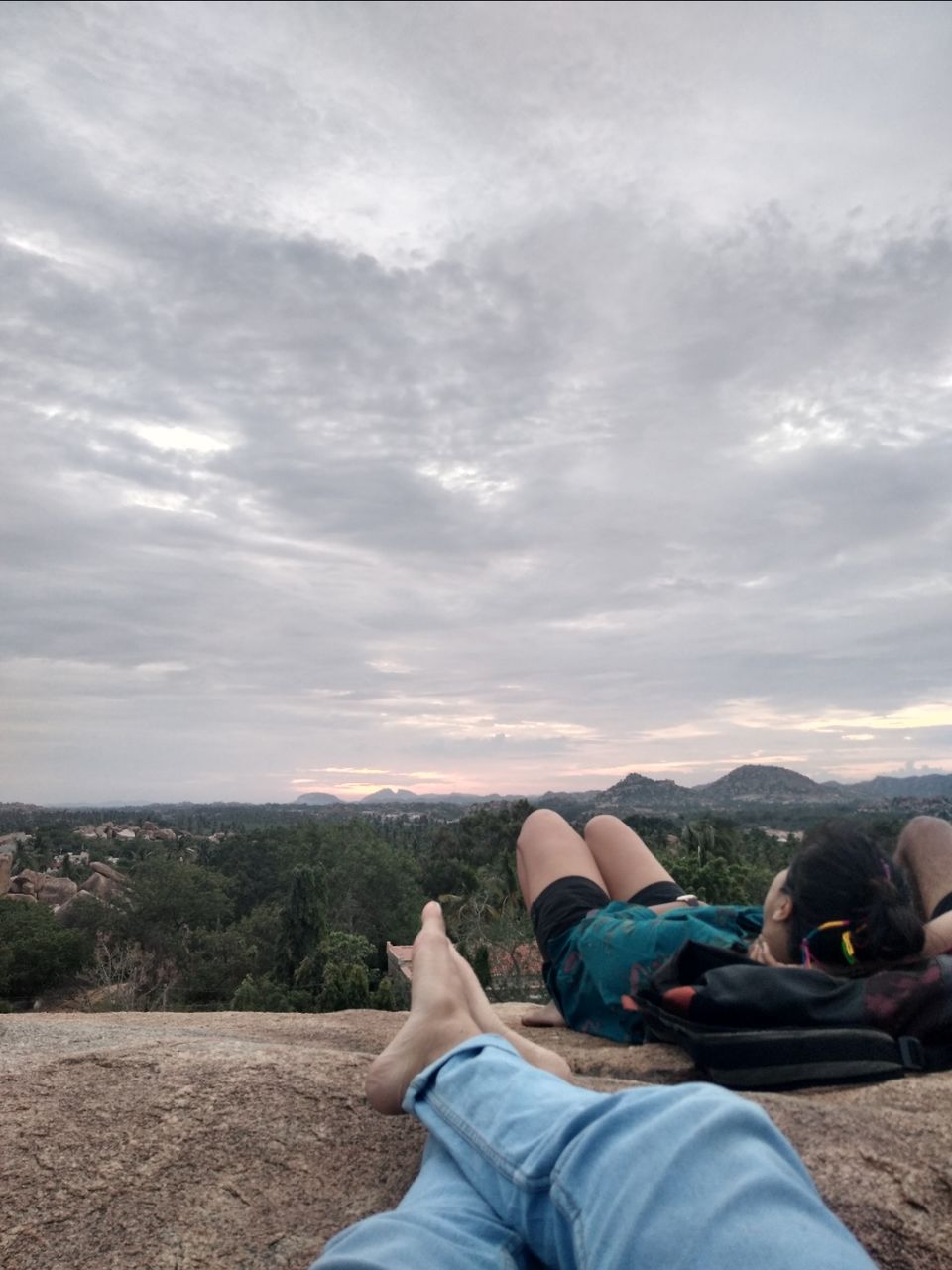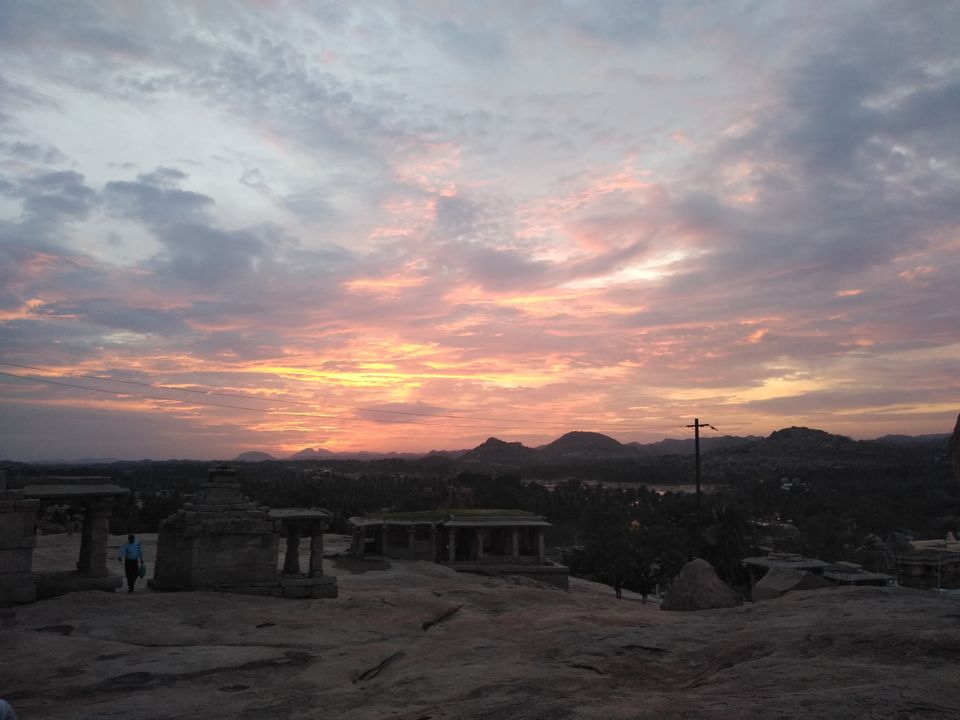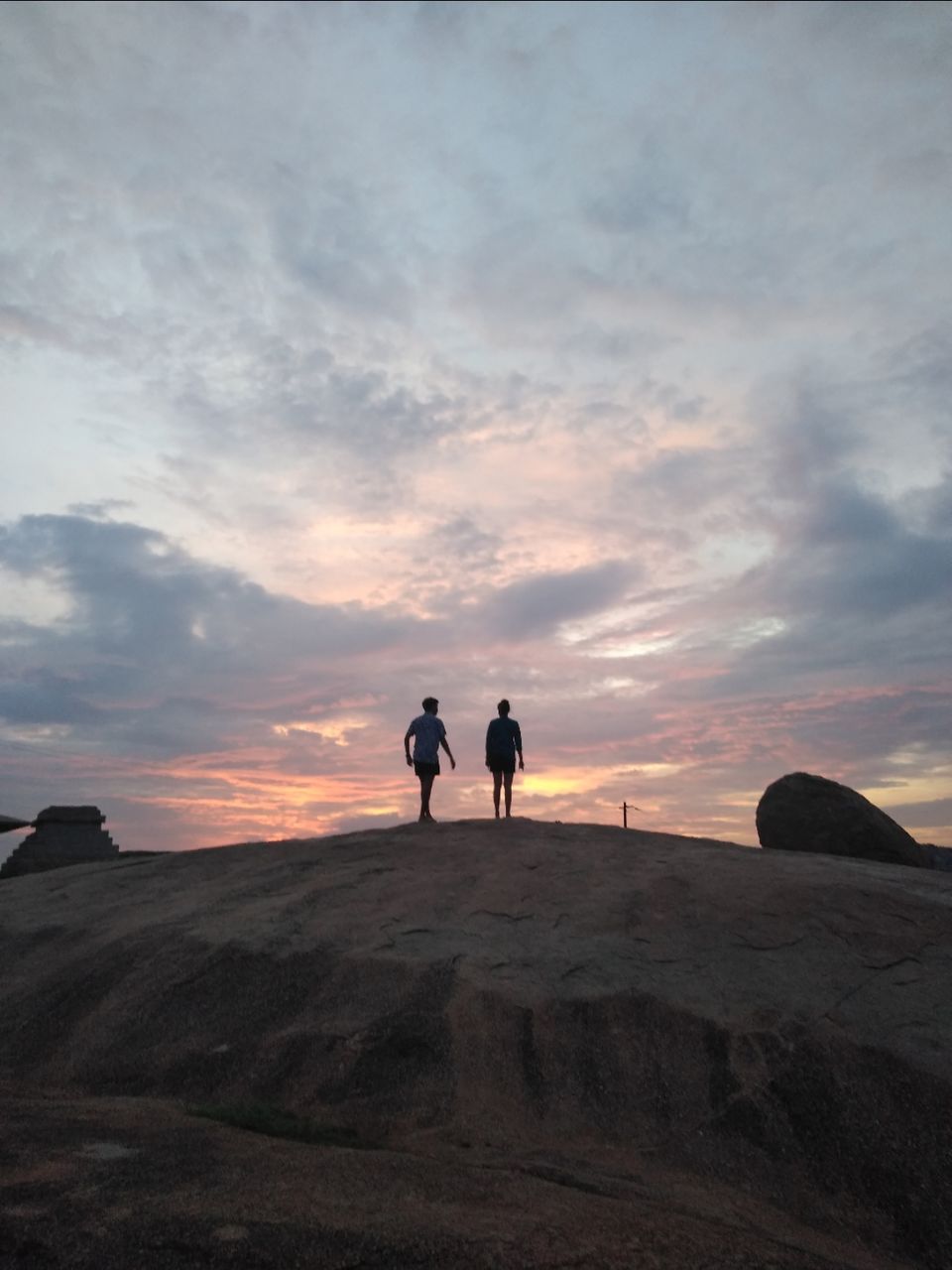 At night we went to this other roof top cafe in the market. We had lasagna and israeli food falafel with humus.
It was cold and quite. Something you would really want after a long day. The cafes in hampi are one experience which I dont really get in busy city lifes and are much needed.
We came back in our hotel room and had a one hour of musical session of songs and playing guitar with the view of the temple.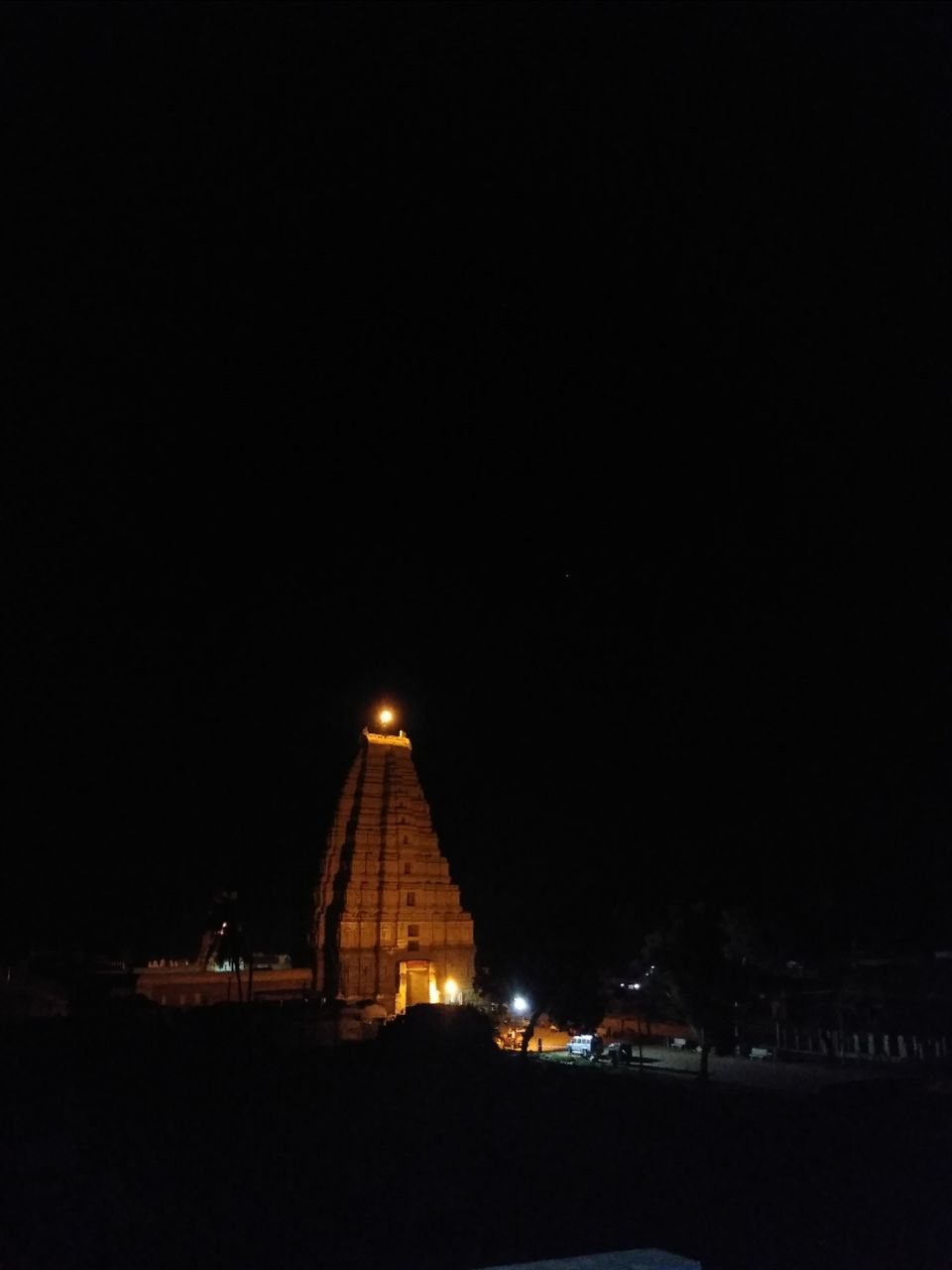 We woke up early and went to see the sunrise in the mangata hill.
It is a little tedious climb but definitely worth it. It will be a morning you will feel the most alived. On the top you could see the sun and the mountains and the long never ending views and on the other side while coming down you could see a complete hampi with it ruins.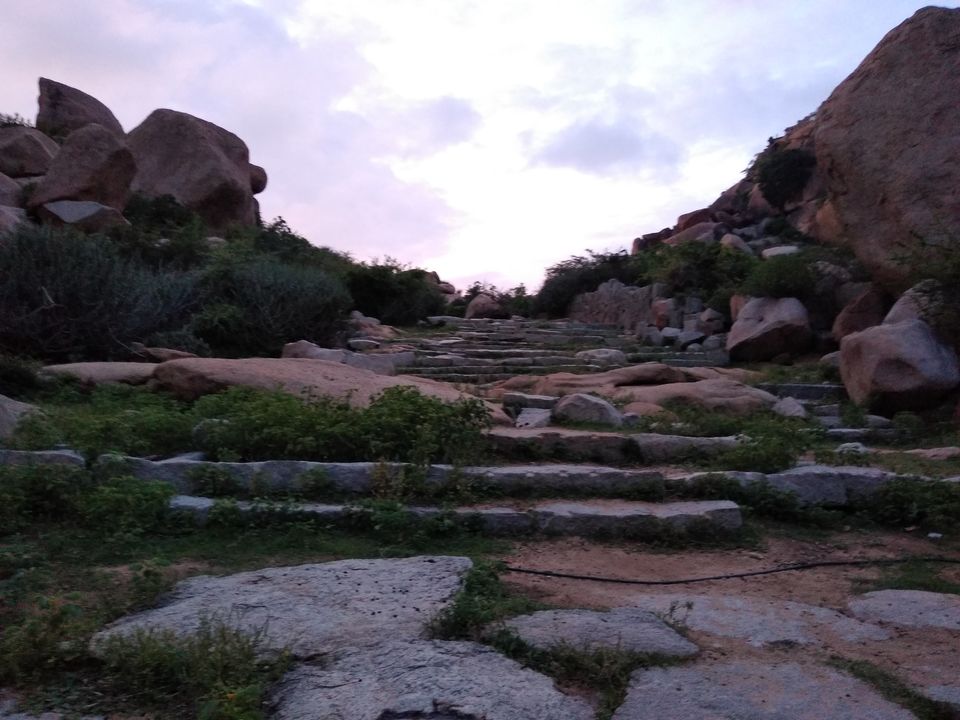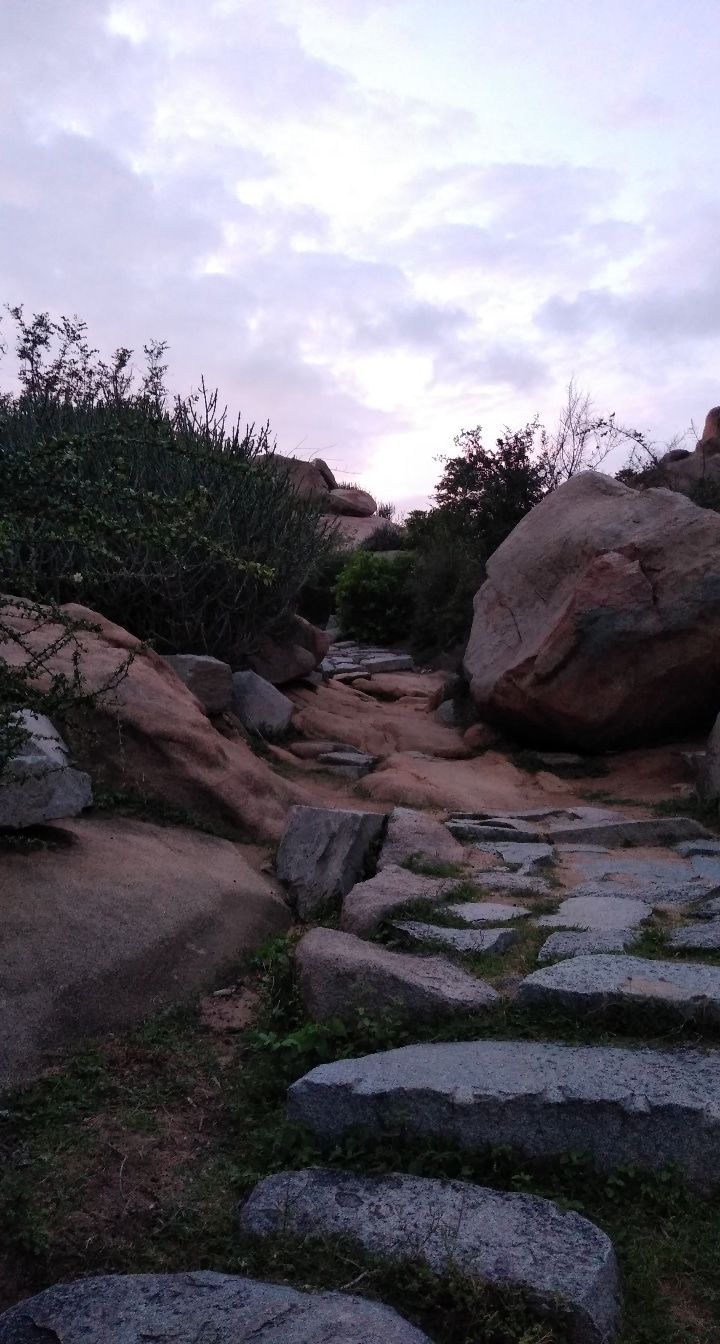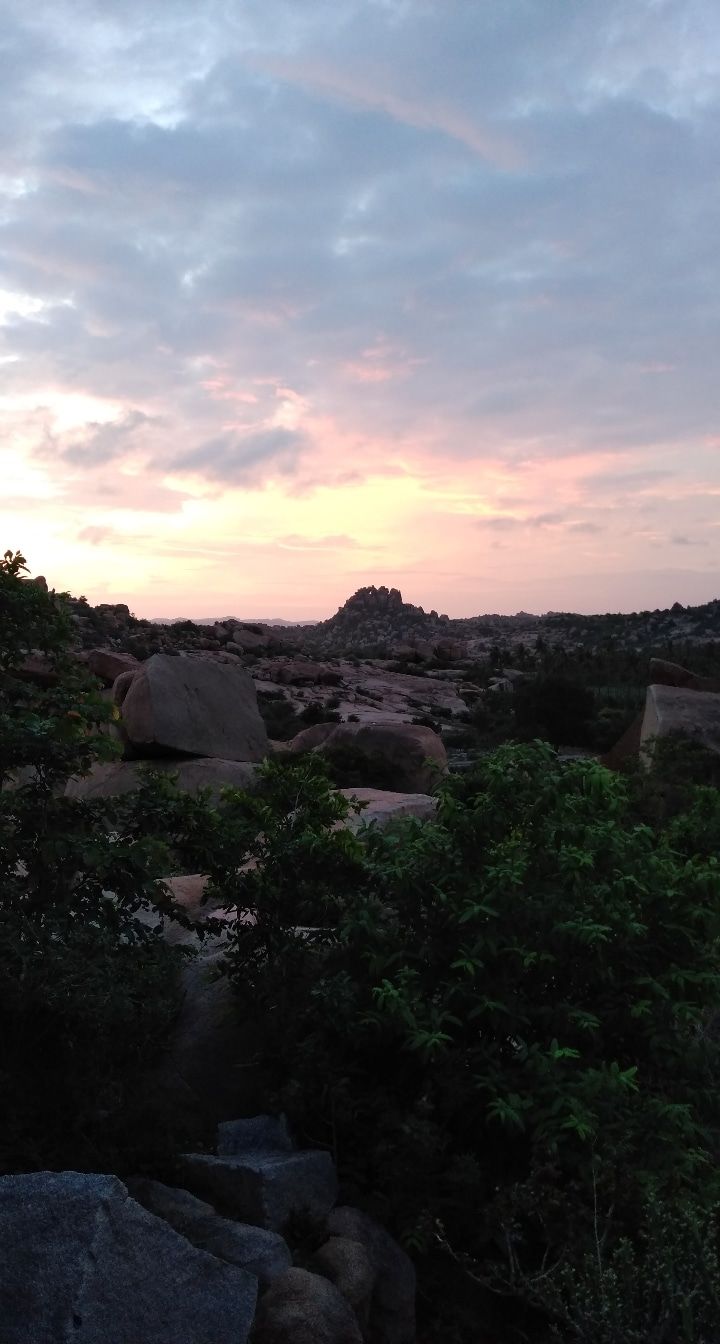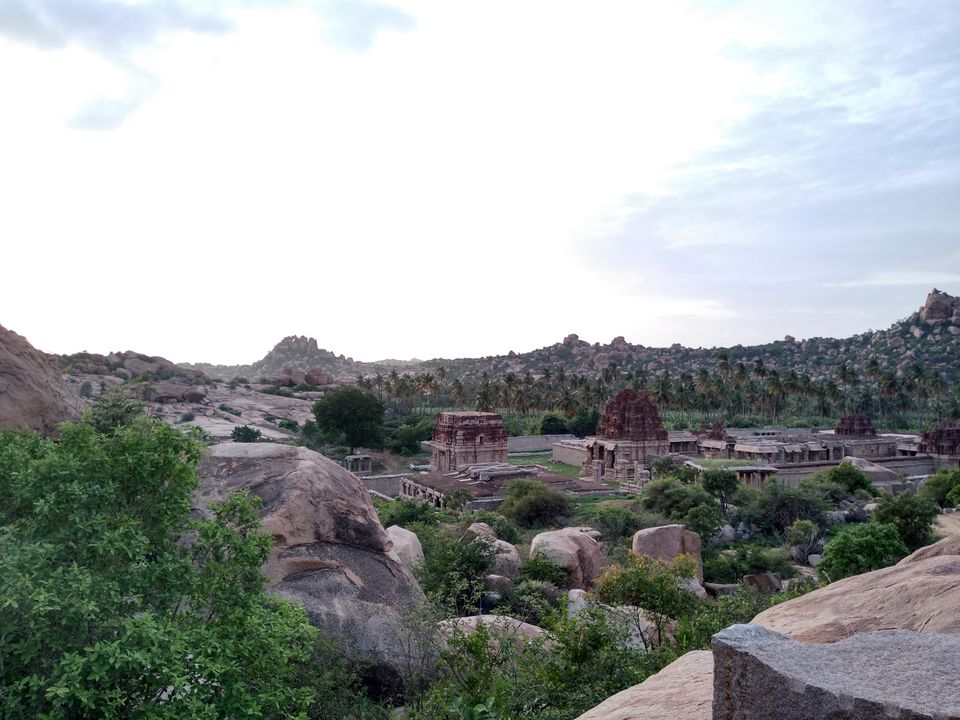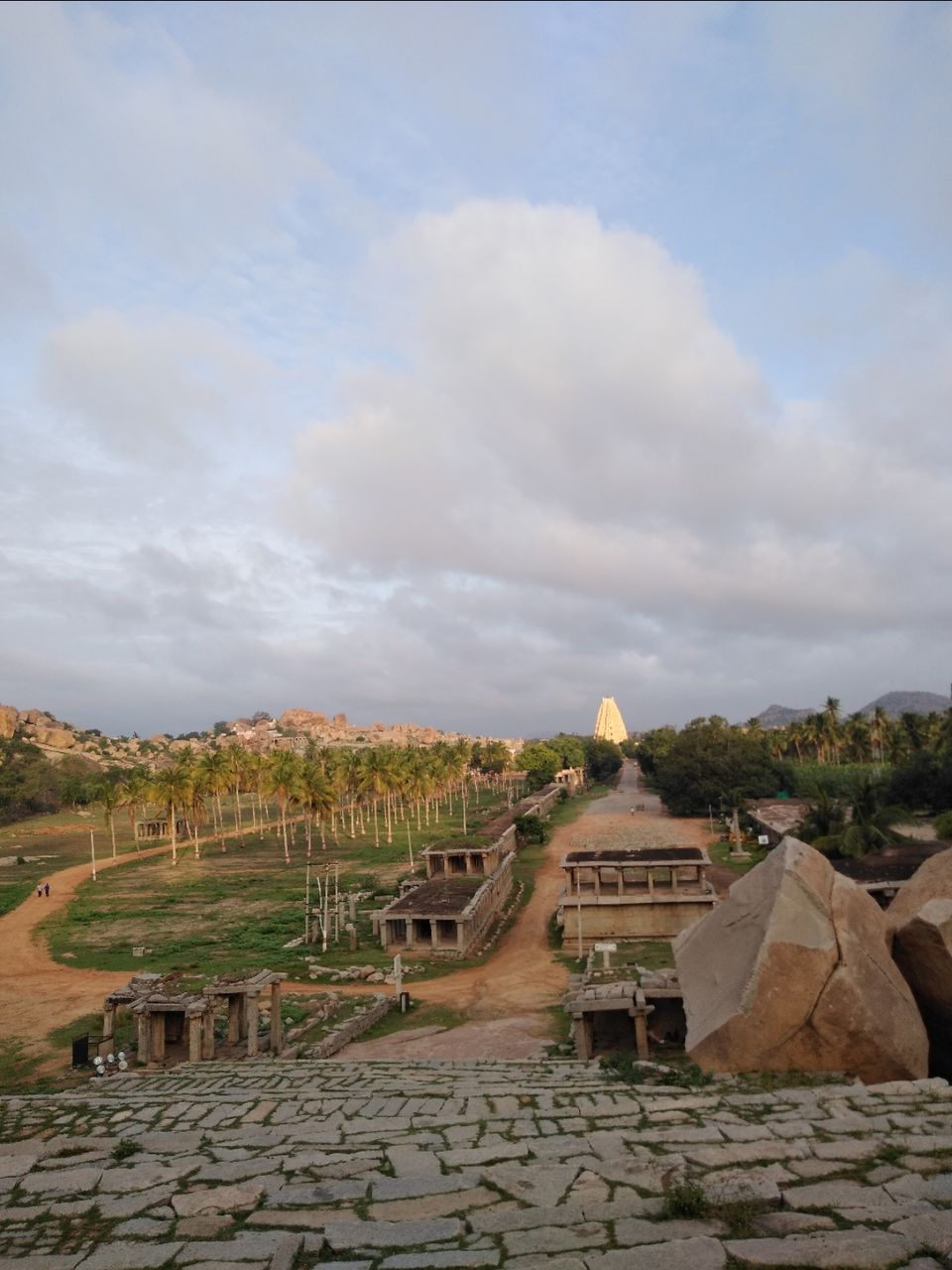 We came back slept for a while. Had our last breakfast in our favorite cafe mango tree and started our return journey at 11.30. Its a long drive so we reached pune by 11.
We were 4 people shared our room so the total amount came upto 3500 per person.
I would have definitely loved a little more time in hampi.
Hampi in india is not visited as much as it should have. People consider it just as a historical site with monuments but it is infact a gift for the soul.