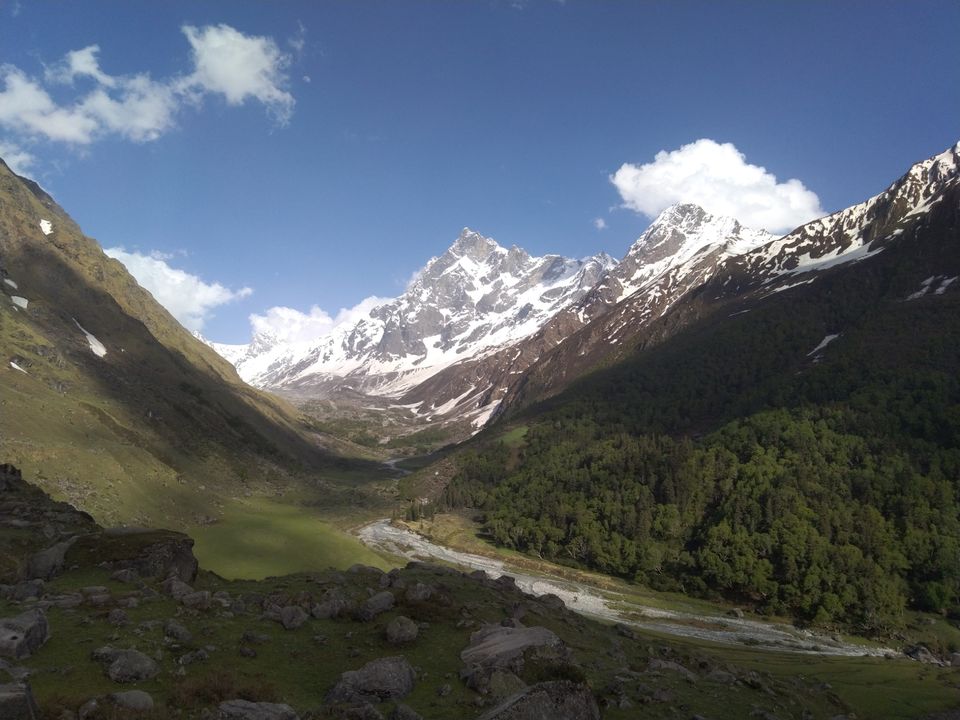 As we started from lucknow, its was a hectic and boring journey to sankri via delhradun. Busses to sankri from Dehradun are only available till 8 am . We stayed in sankri for only a night . Rooms were easily available in sankri , though one can find directly from where bus drop him. The weather is so chilling in night but in morning its kind of Hot . In june mainly the temperature varies from 23-25 degrees in morning and 15-17 in nights..
     
              Solo trekking to har- ki dun is not possible as you must need a guide for a permit though routes are eaisly clear to har-ki dun . The best season to trek to Har-ki dun is may- june . We also did  in june starting. After reaching there , we hired a guide and he also rented all trekking gears.  In starting we thought of doing it solo, but after reaching there we  found we have to hire the guide . Mostly a guide  charges varies from 1300-1400 per day , but we got it for 1200 per day .  Trek should take 4 days to complete...but we did it in 3 days .
NOTE:- This trek is not for beginners , and there will be no network from sankri.. sometime Vodafone network comes but very weak.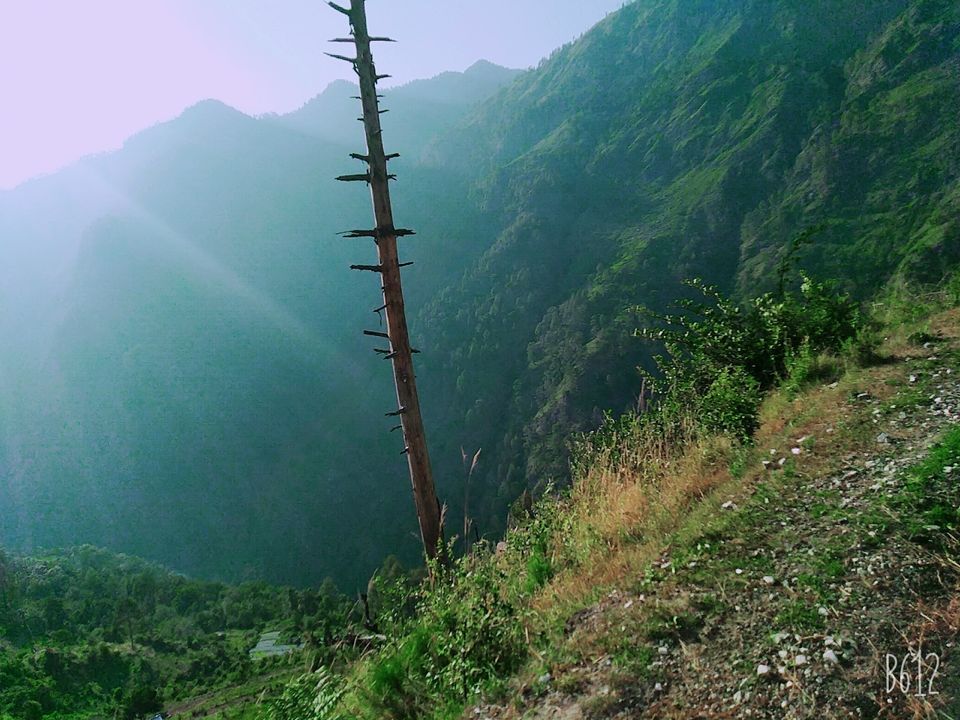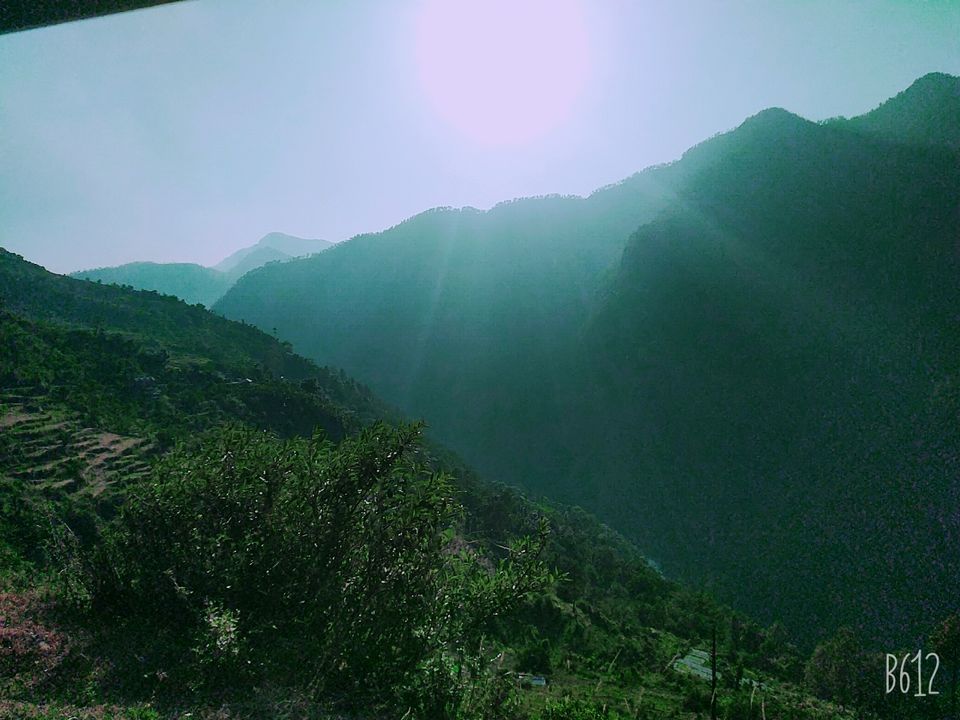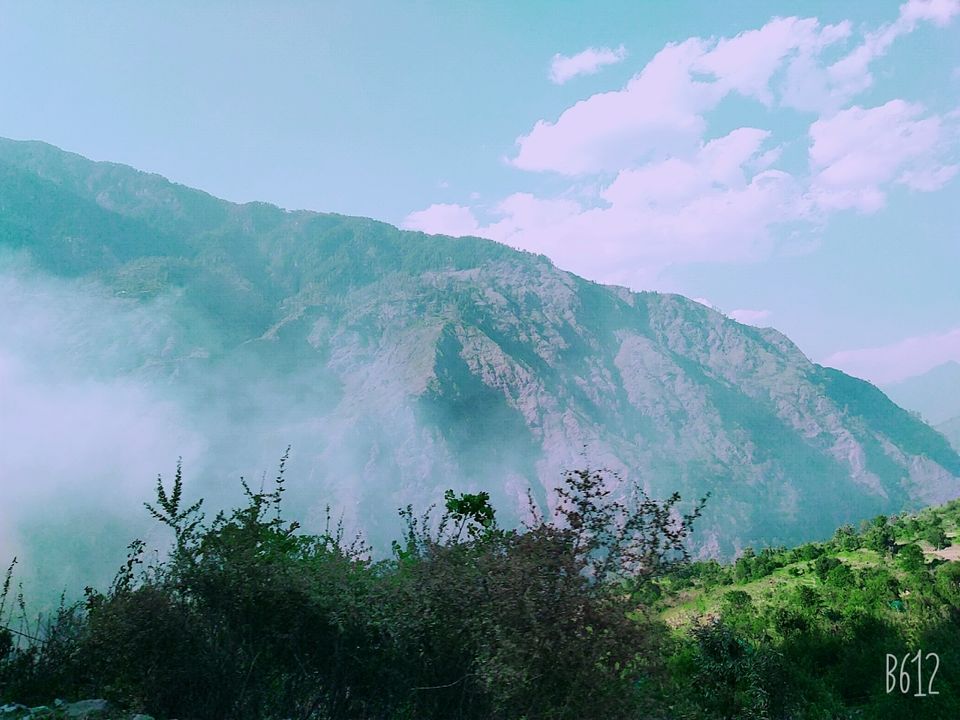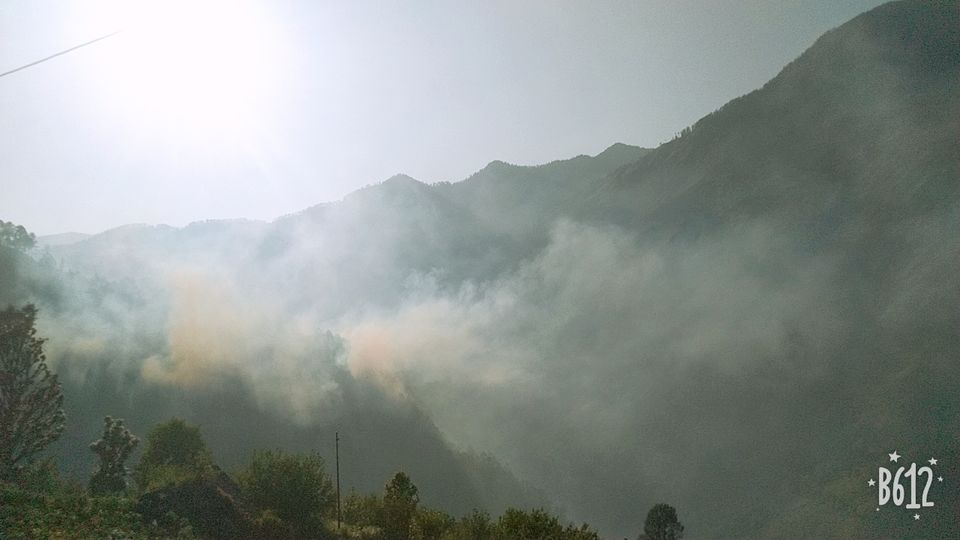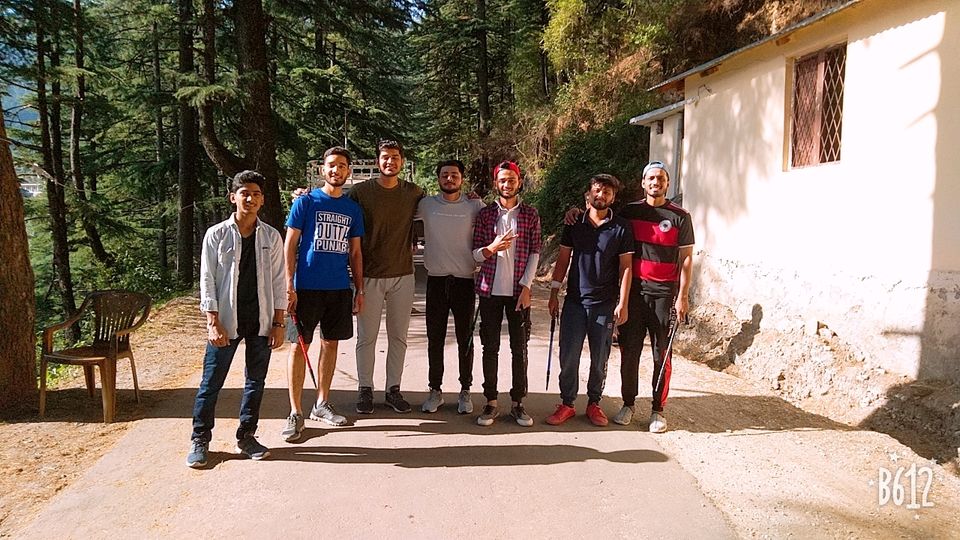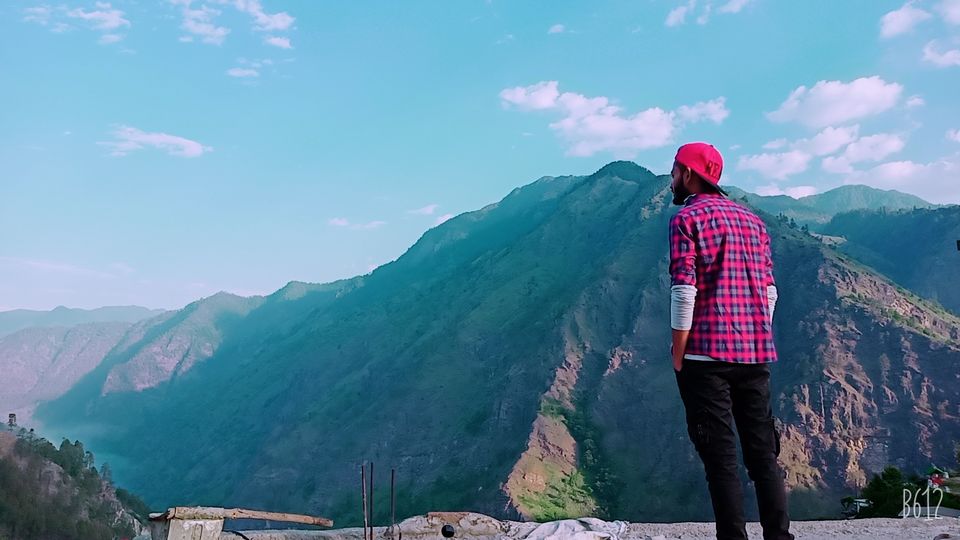 In morning at 6 am we started to head to our base camp which is small  village - Taluka from we have to start our trek. we hired a jeep to taluka from sankri in Rs 800 and it dropped usto taluka in 7:30 am . From taluka we started our trek. Excitement were high though most of were sacred. We were carrying 15-16 kg weight bags which makes this trek more difficult.
 
           In  day 2 we have to trek to Osla  , which is our second  camping place. The 1st day of trekking we covered distance of 16 kms. This trek was really devastating as the route was so steep and long. It takes long 5-6 hrs to reach Osla . We all were so Exausted and tired  that we all took a power nap , just after we placed our tents and matress .
    In the middle of routes there we much canteens and tea shop . But the prices were way to high. The route was so clear as we have to walk along side of river supin in deriction of flow of river. Some of the climbs were  to steep as become difficult to trek with carrying 15 kg baggage, but still we did it.
Till osla proper meal is available as there is only one canteen which provides food. The cost of food is around  Rs 120  . The temperature there was chilling in morning too. The temperature was 17 degrees in morning and 11-10 in night .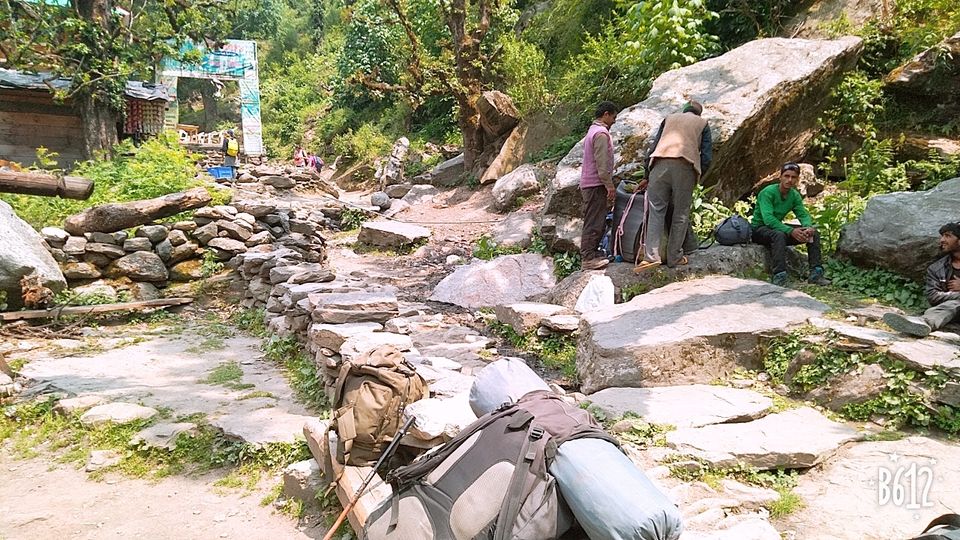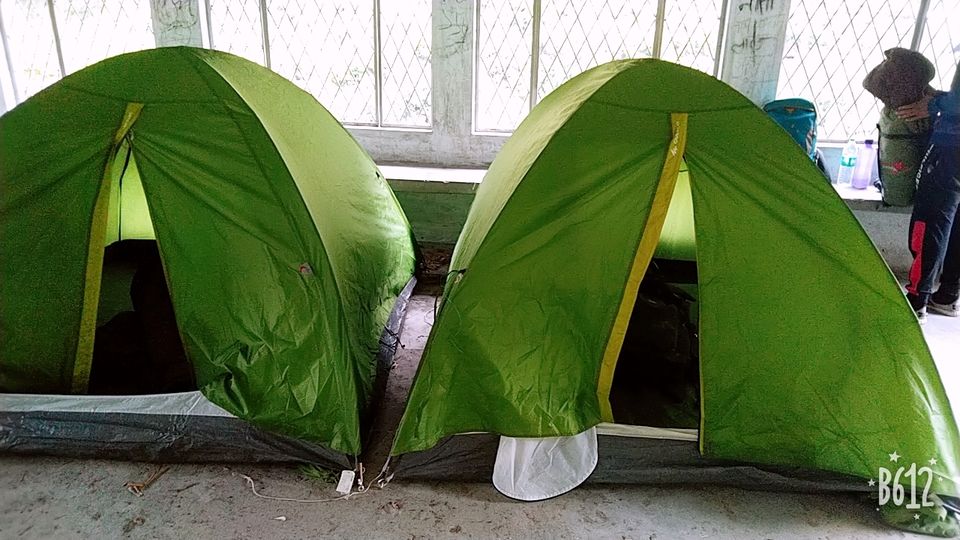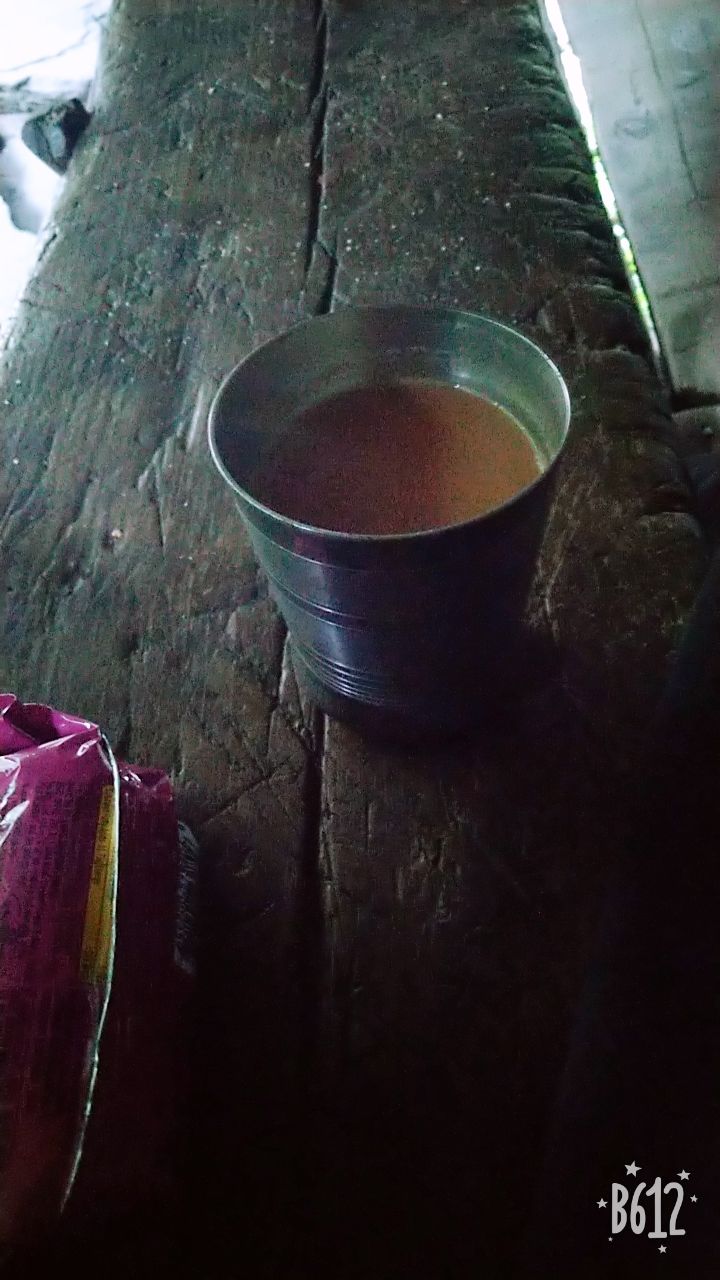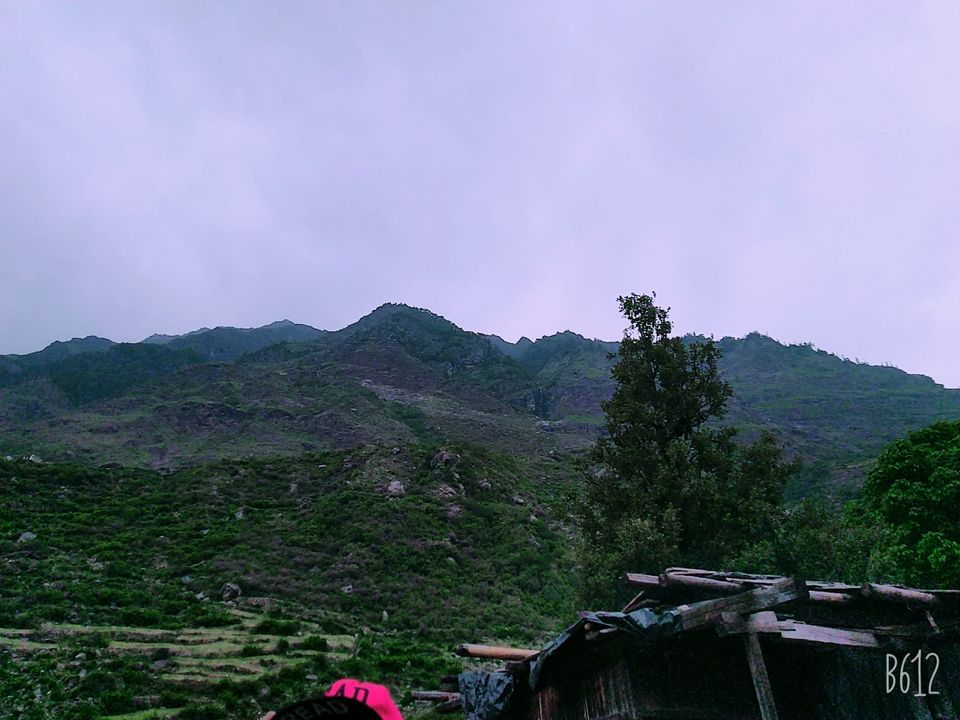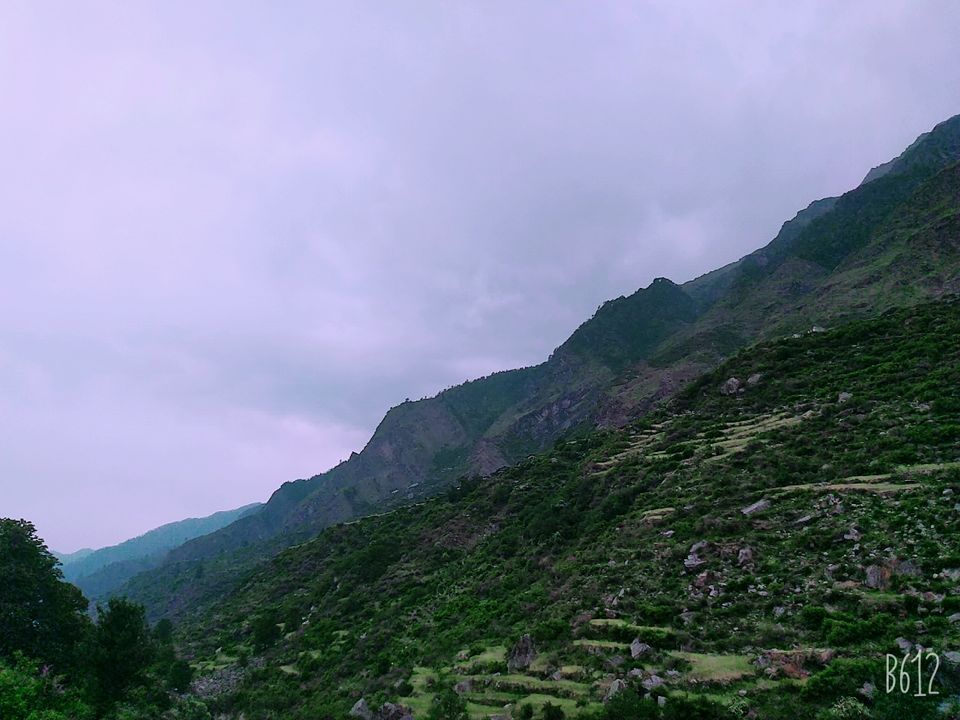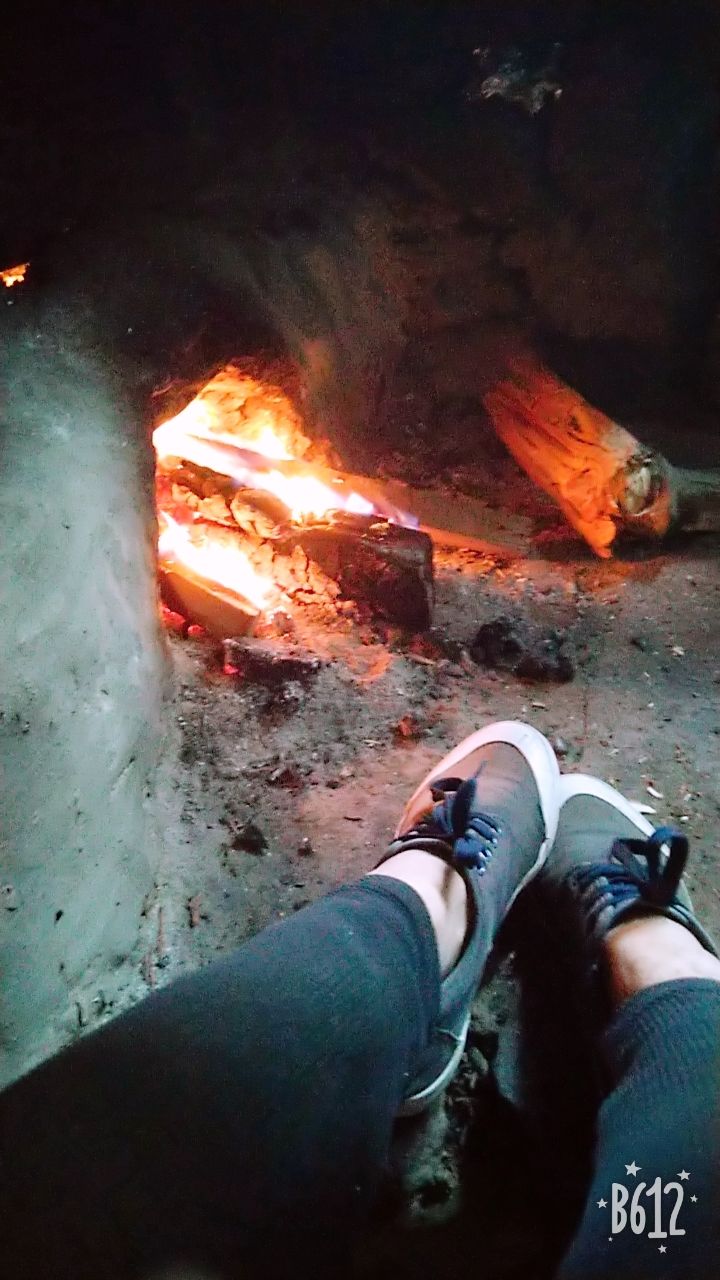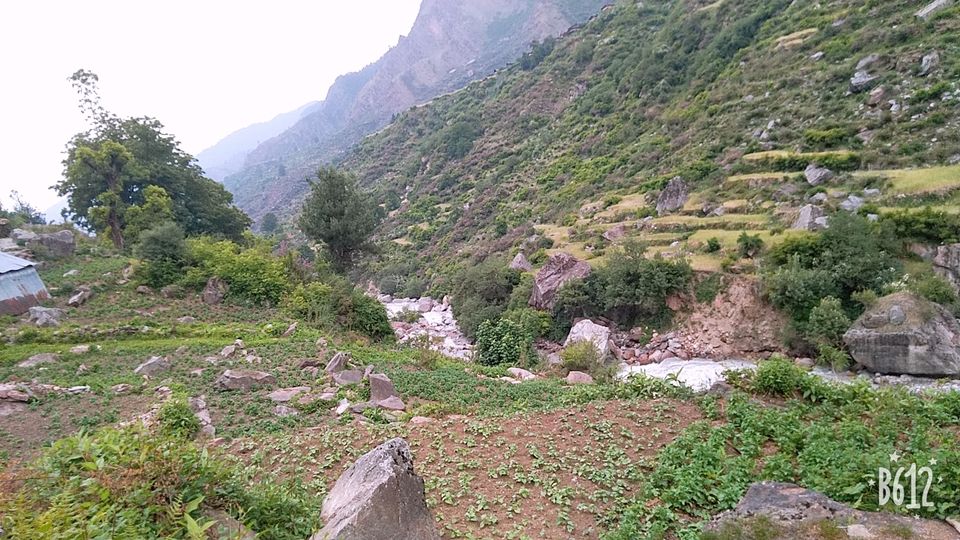 Day 3 was trek to Har- ki dun .  The route was tougher than we thought , our all inspiration were lost , even one of our member wants to return from there  but we didn't quit and trekked again to our final destination. We all started early in morning  from Osla , around   6 am and went to another base camp which was 2 km before har-ki dun .  The route was so steep from starting and we all  were  having cramps and back pain. But the view...😍😍😍...the view was so majestic , so blissful , one even cannot forget that even its worst night. Only this thing gives us all motivation to climb more.
............
.................. We were at height of 2700 metres at Osla and reached another base camp at height at 4000 metres .
We trekked  13 km that day . It took  5 hrs to reach there and we placed our tents  . After an hour of starting it started raining heavily , we stopped under a bridge , wear our ponchos and started to climb  again . During last day of trek  tress of deodar ,  alpines forest  , supin rivers , glaciers, and plane ground comes .  The temperature goes so down i.e  to 2-3 degrees  and was so chilling that even we all cant feel our hands .  We reached   to  last base camp at 12 pm and then rested there for an hour. Just when the rain stops we started again trekking to the Har- ki dun and then returned from there in exactly 4 hrs.
                  Har-ki dun was blessing for us .  The place  is correctly named as valley of GOD.  Such a beautiful valley surrounded by snow capped mountain  and a river flowing in Between . We all went to our extreme just for one view and that view was my best experience in my  whole life .   "One cannot buy the special moment of life with his whole money" .  The feeling of reaching there was different , we all achieved something great , something special . After spending 1 hr there we went down to the base camps and started making food . We carried rice and Maggie for the meal . After eating we all collected sticks for bonfire and at night the bonfire begins . What a memorable day was that , we all were so tired but still managed for bonfire night life.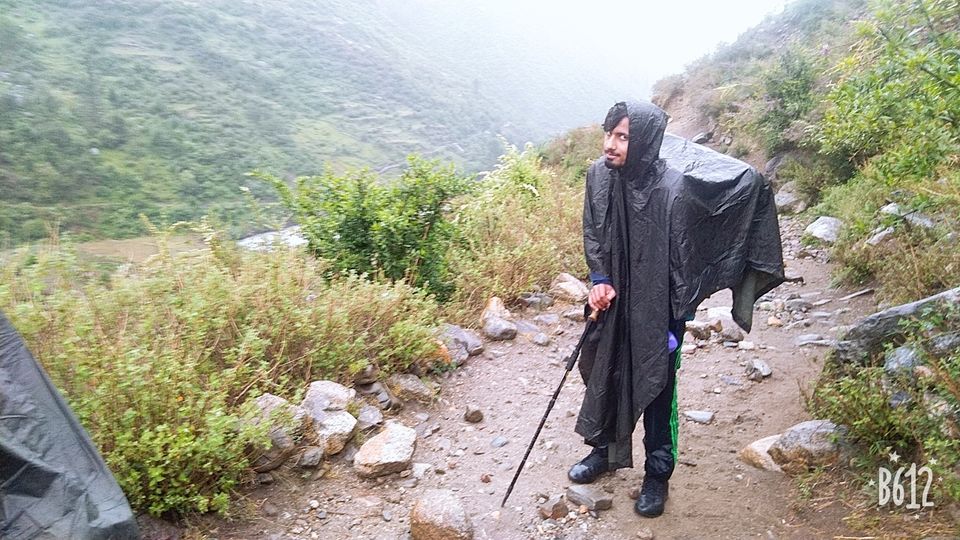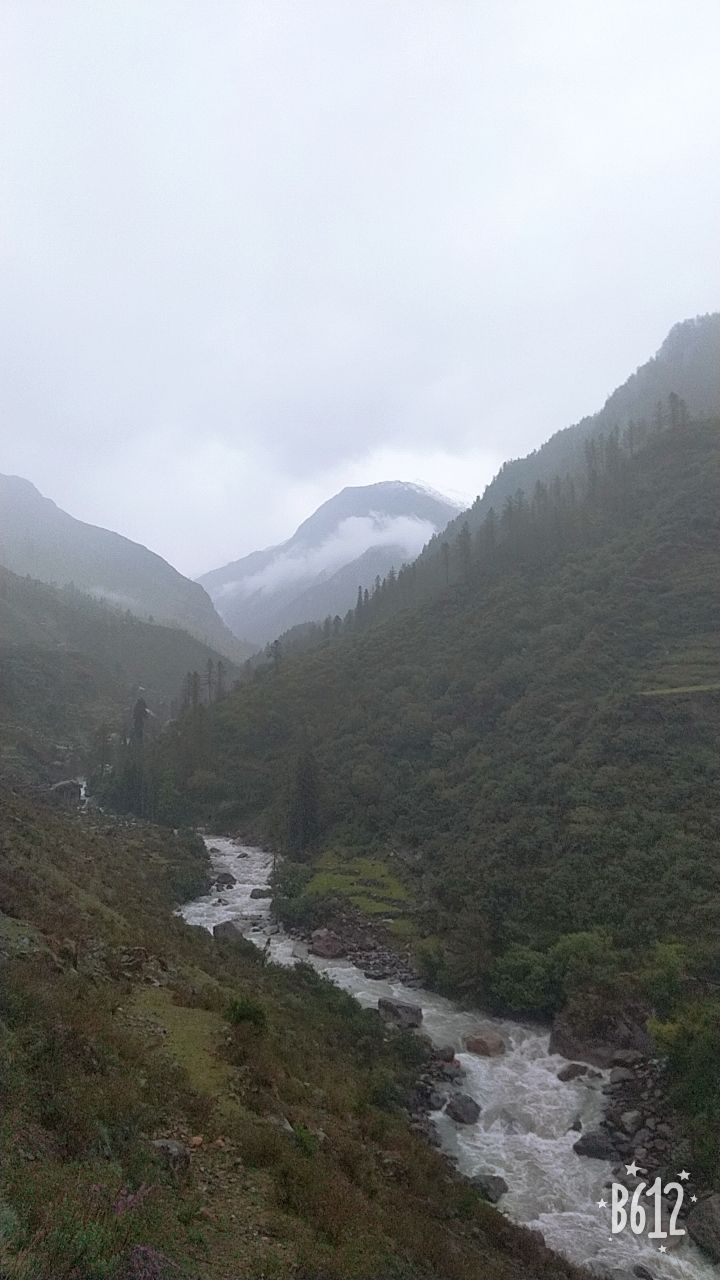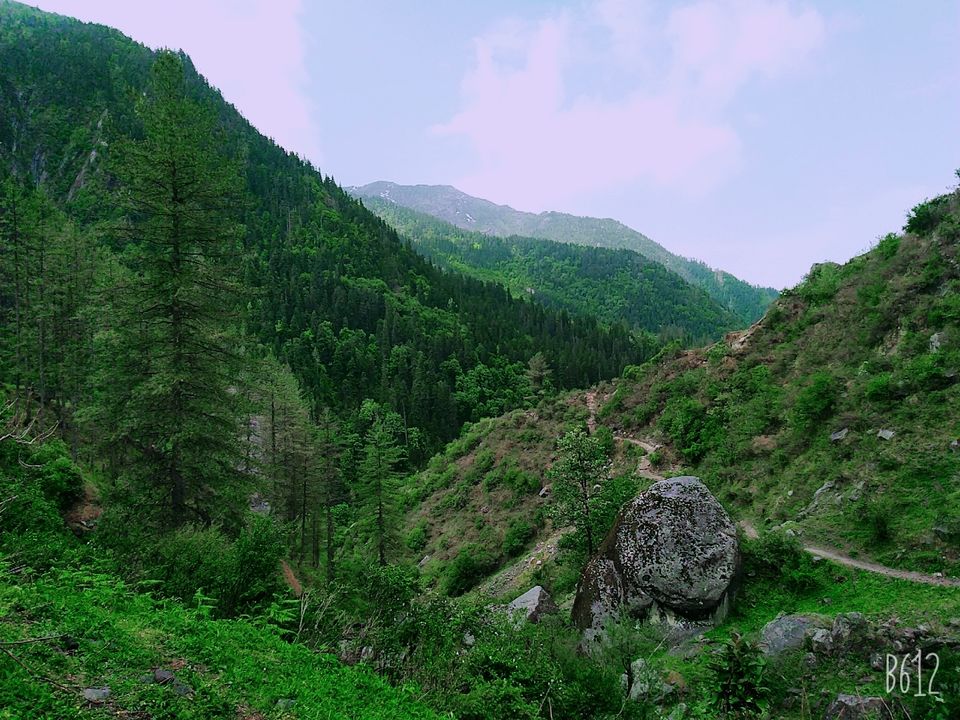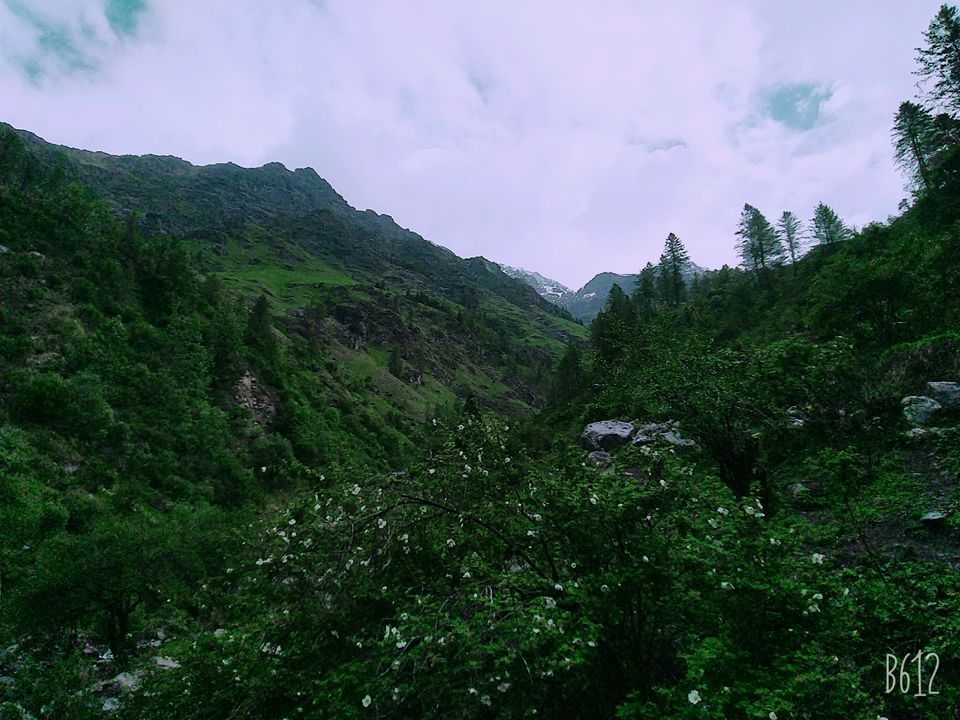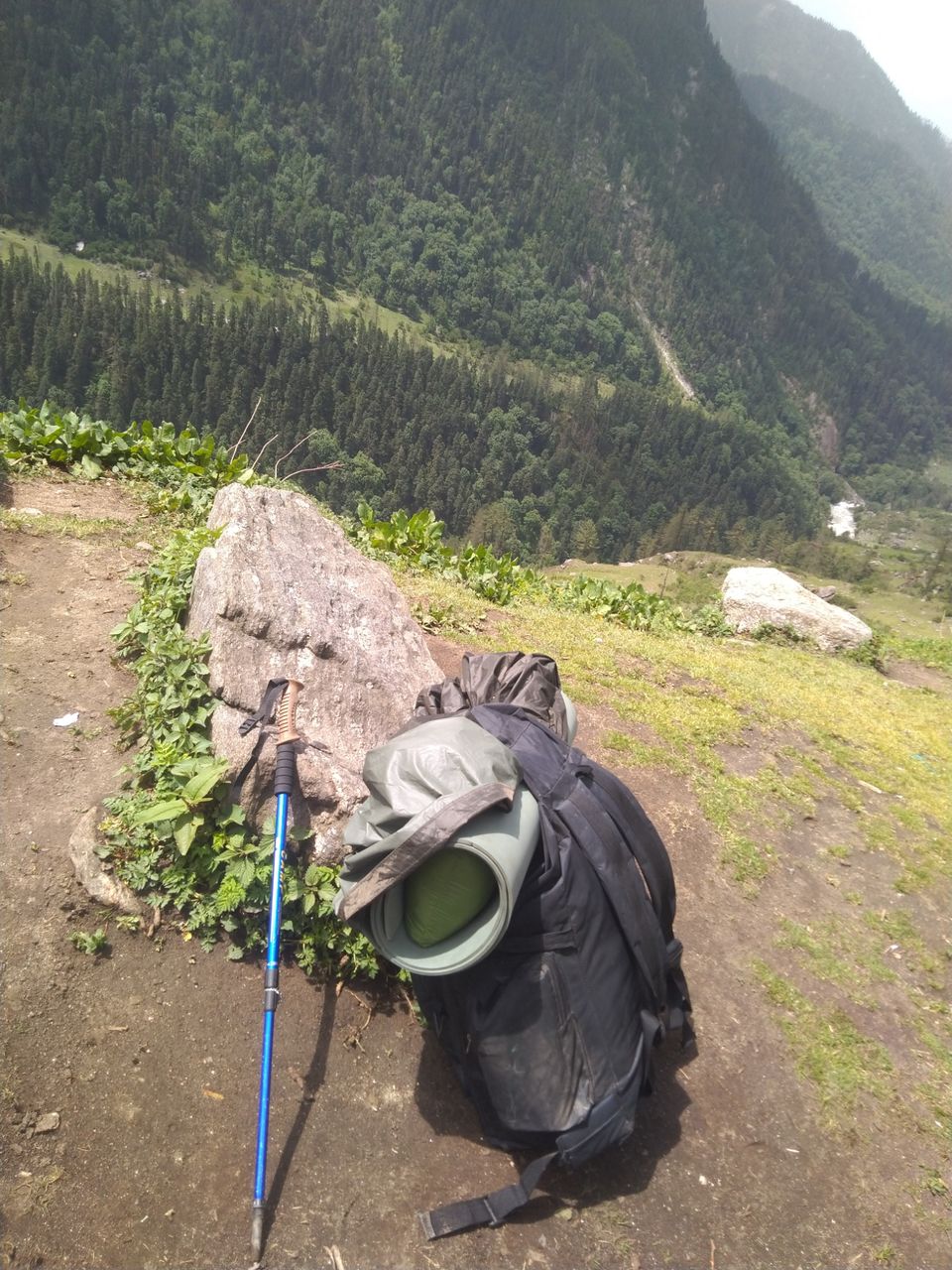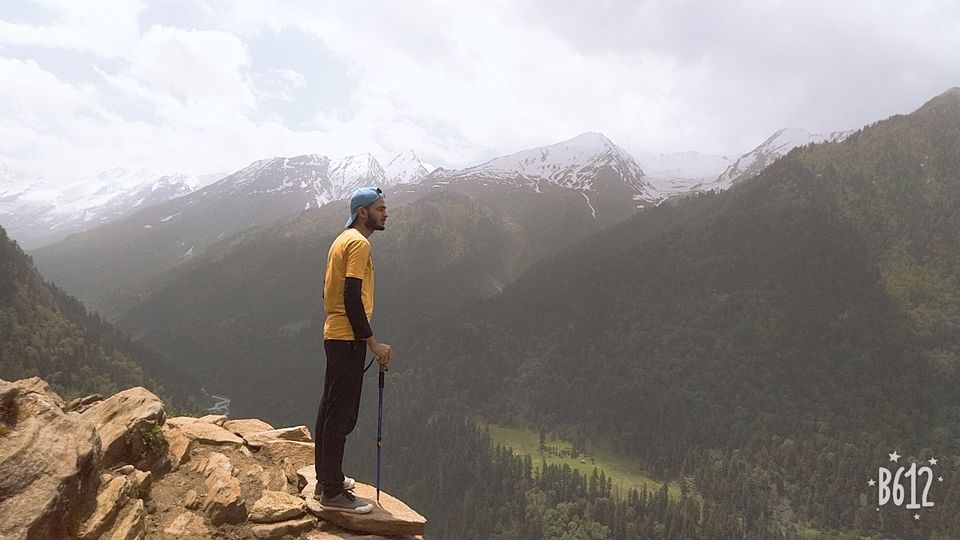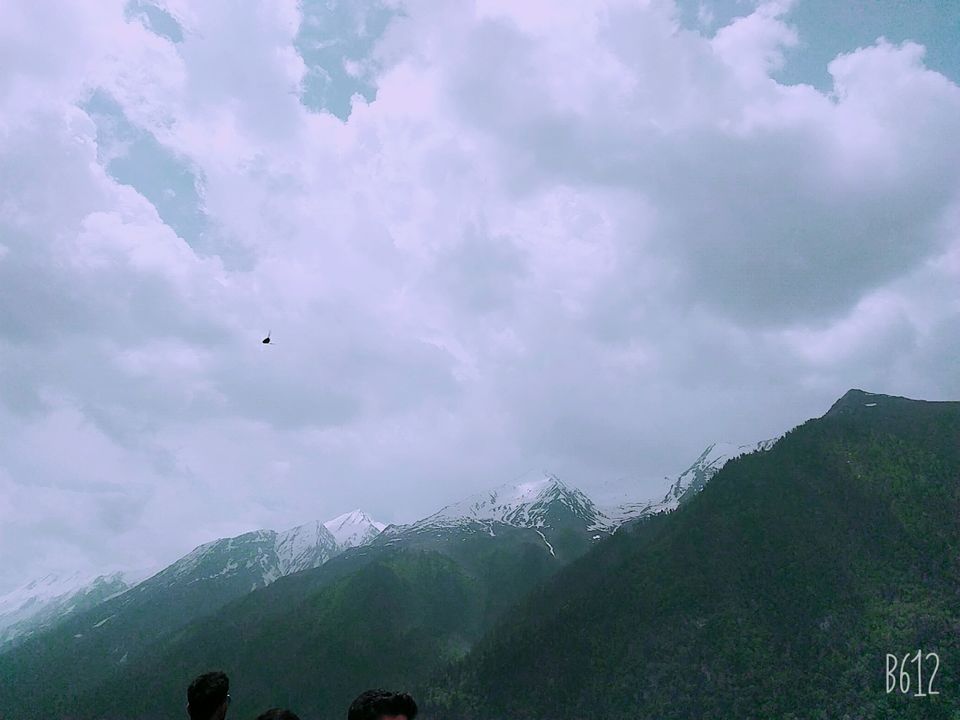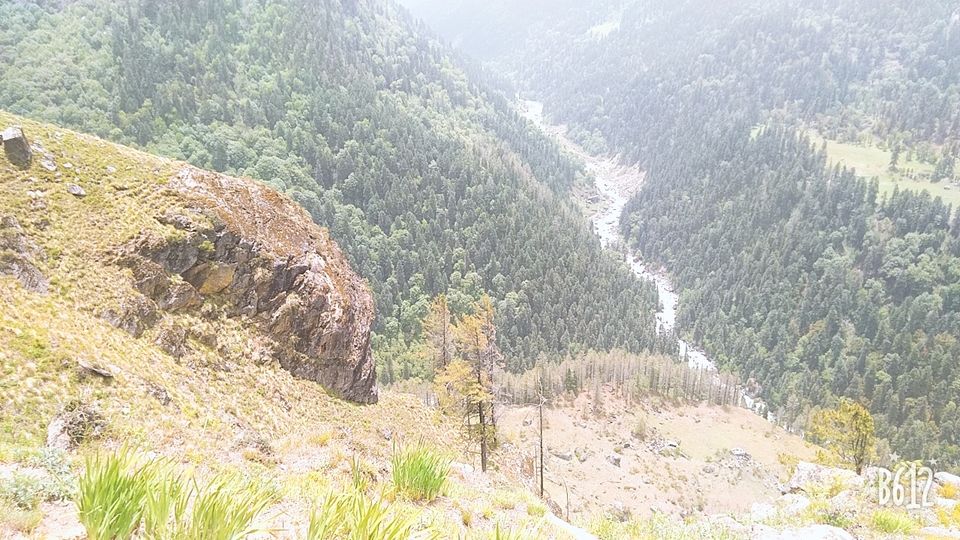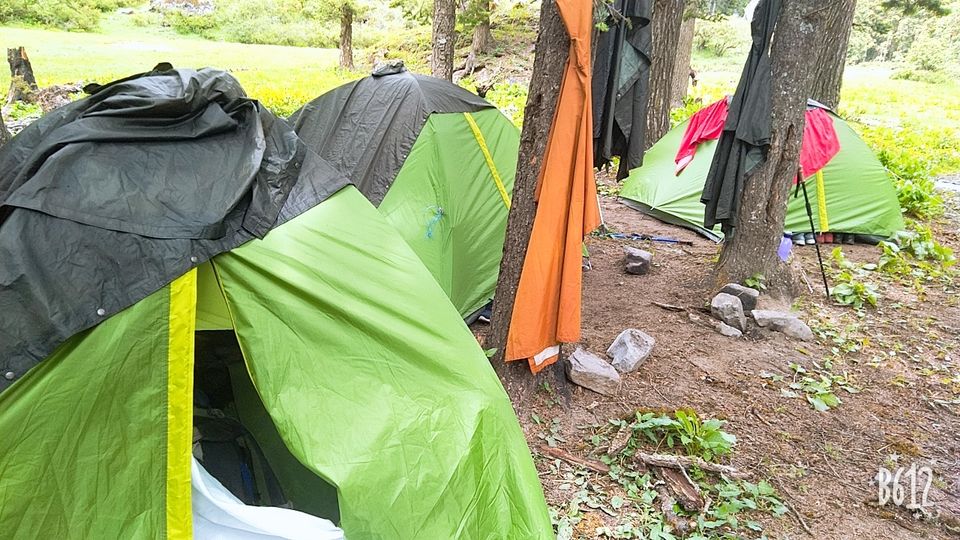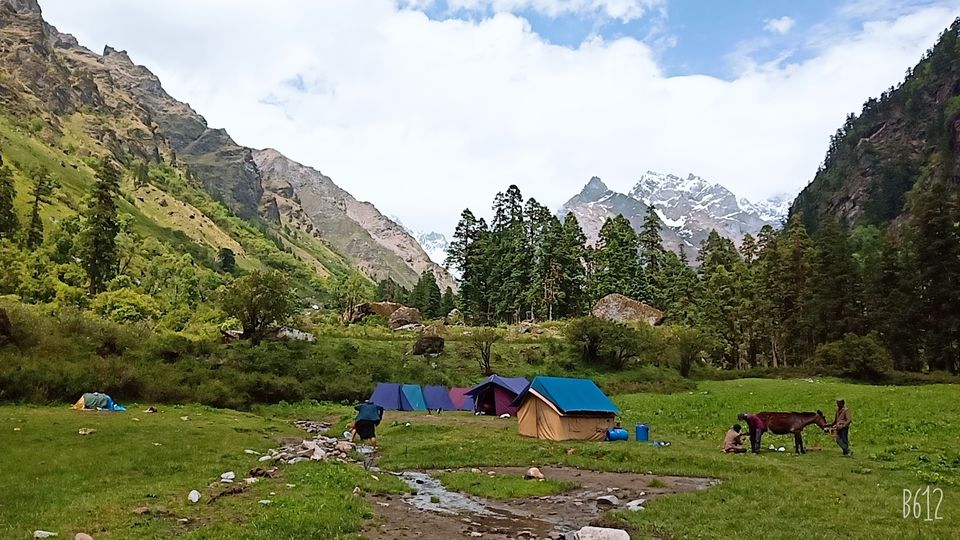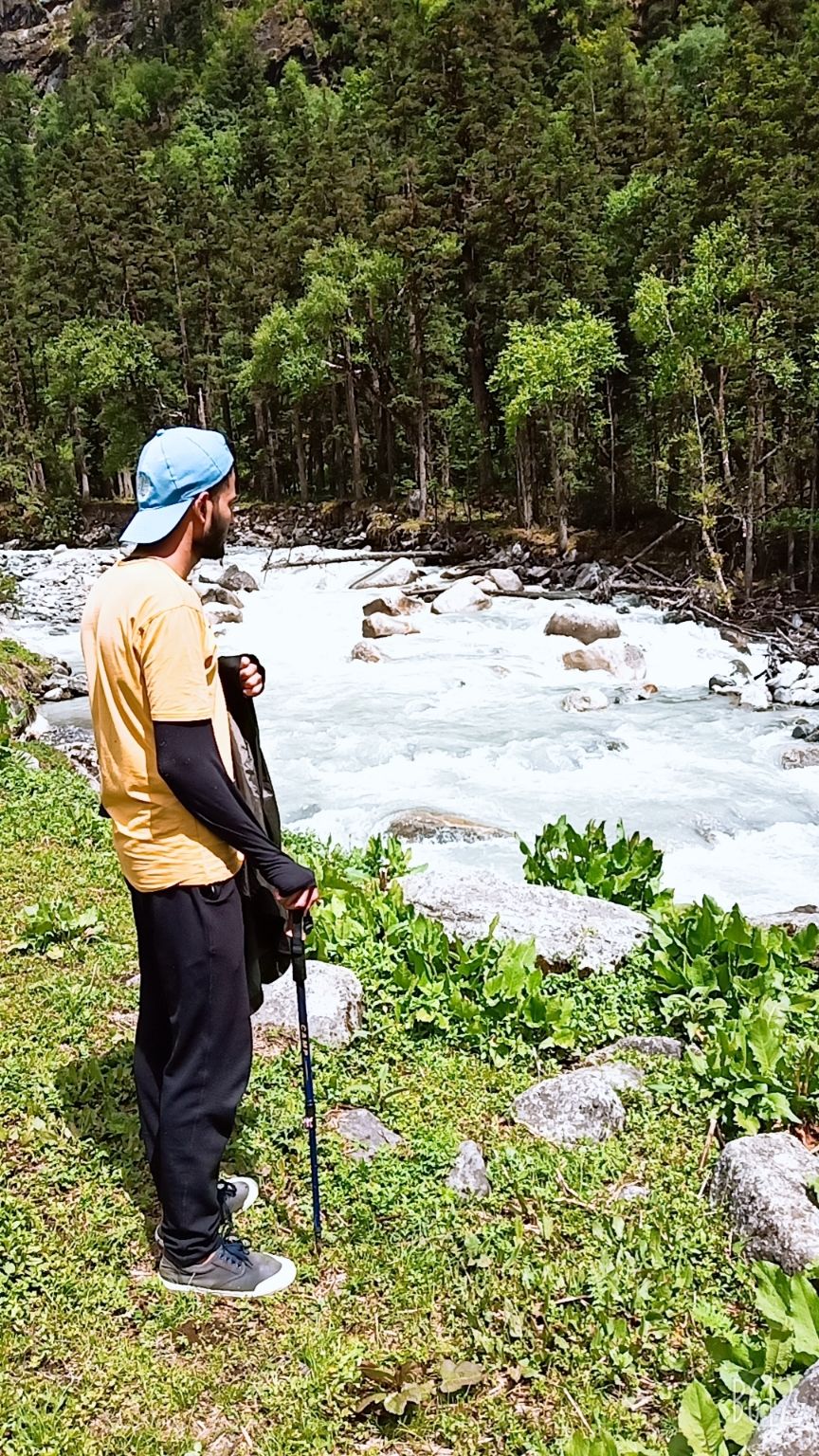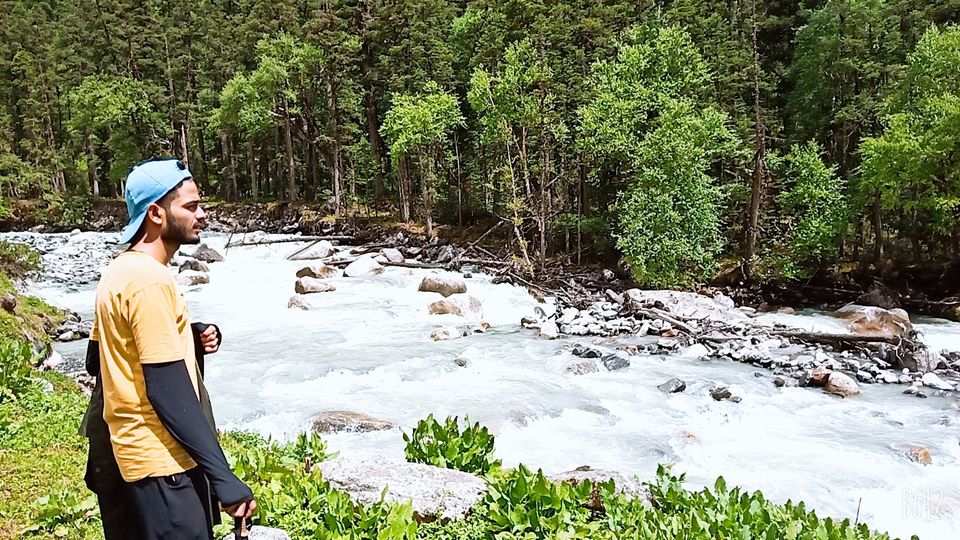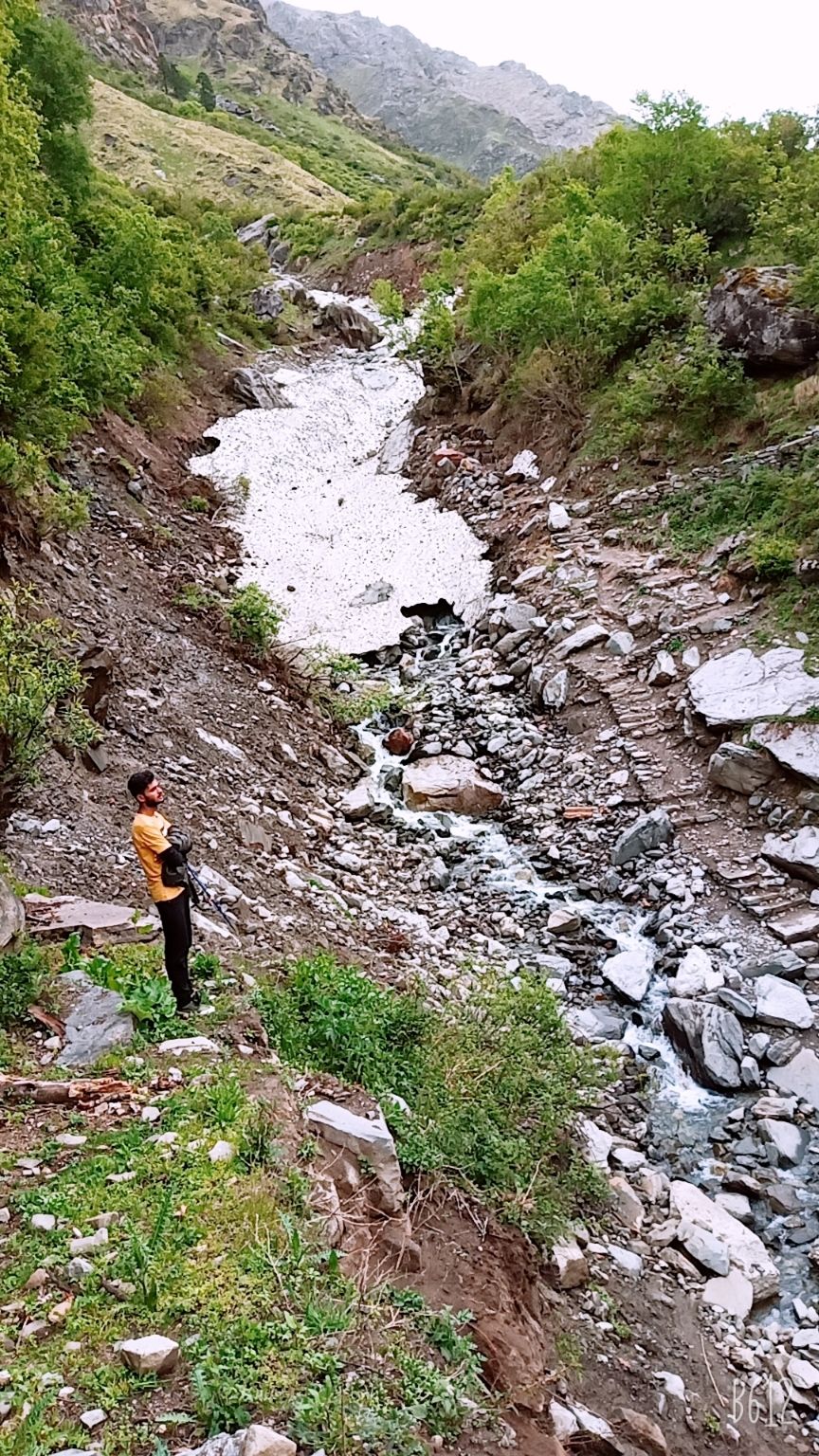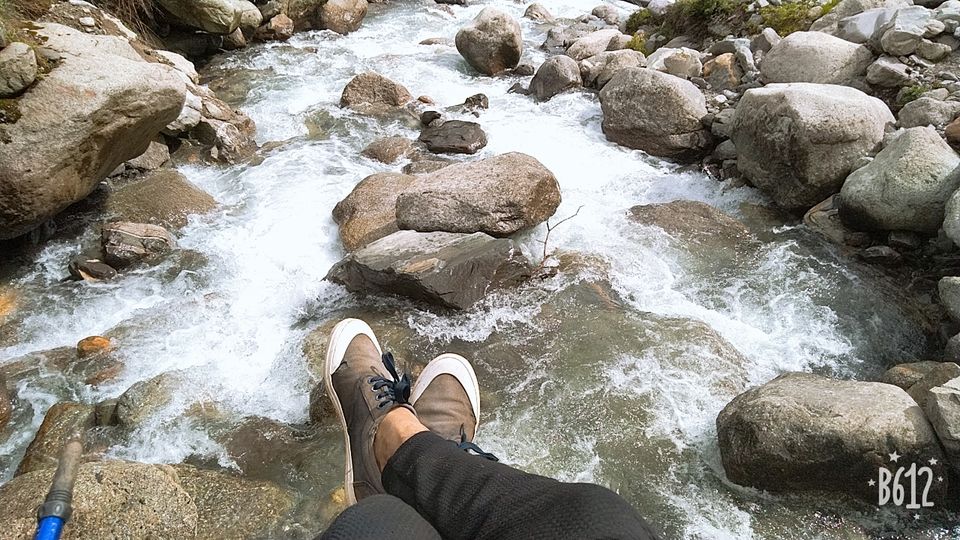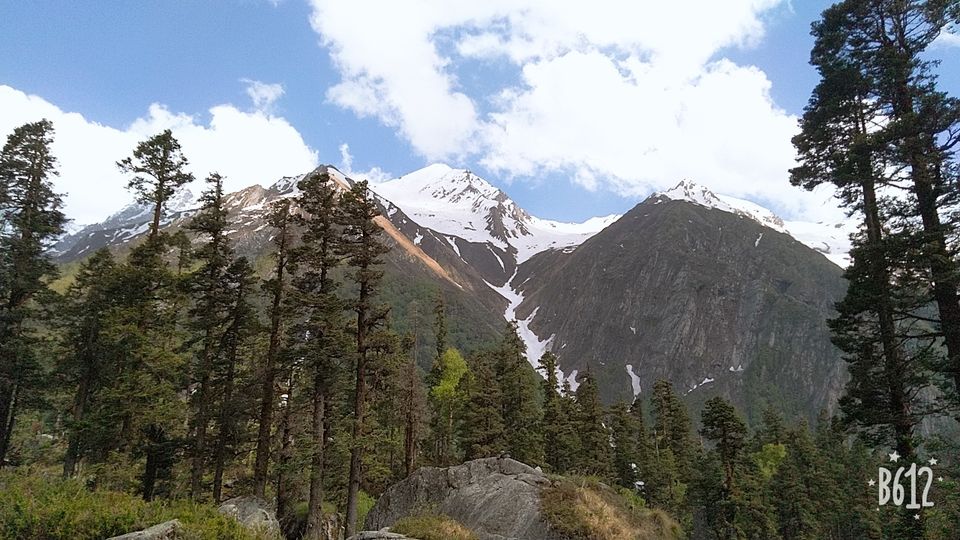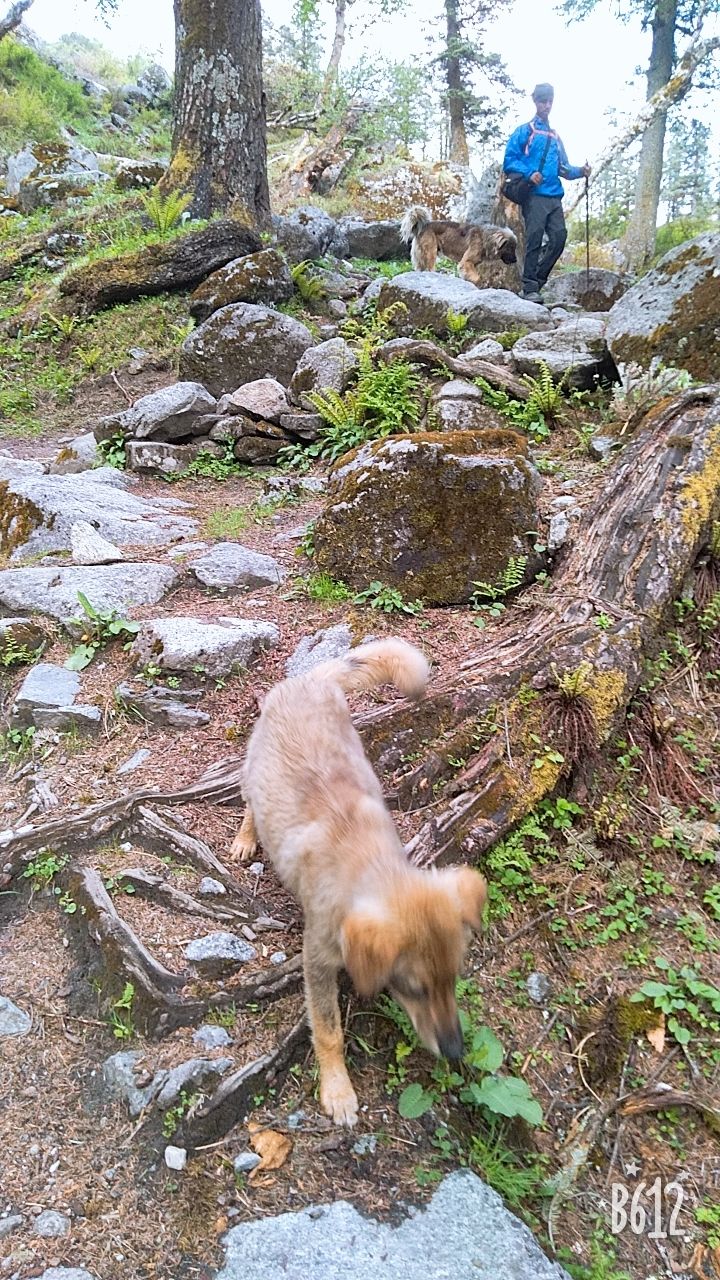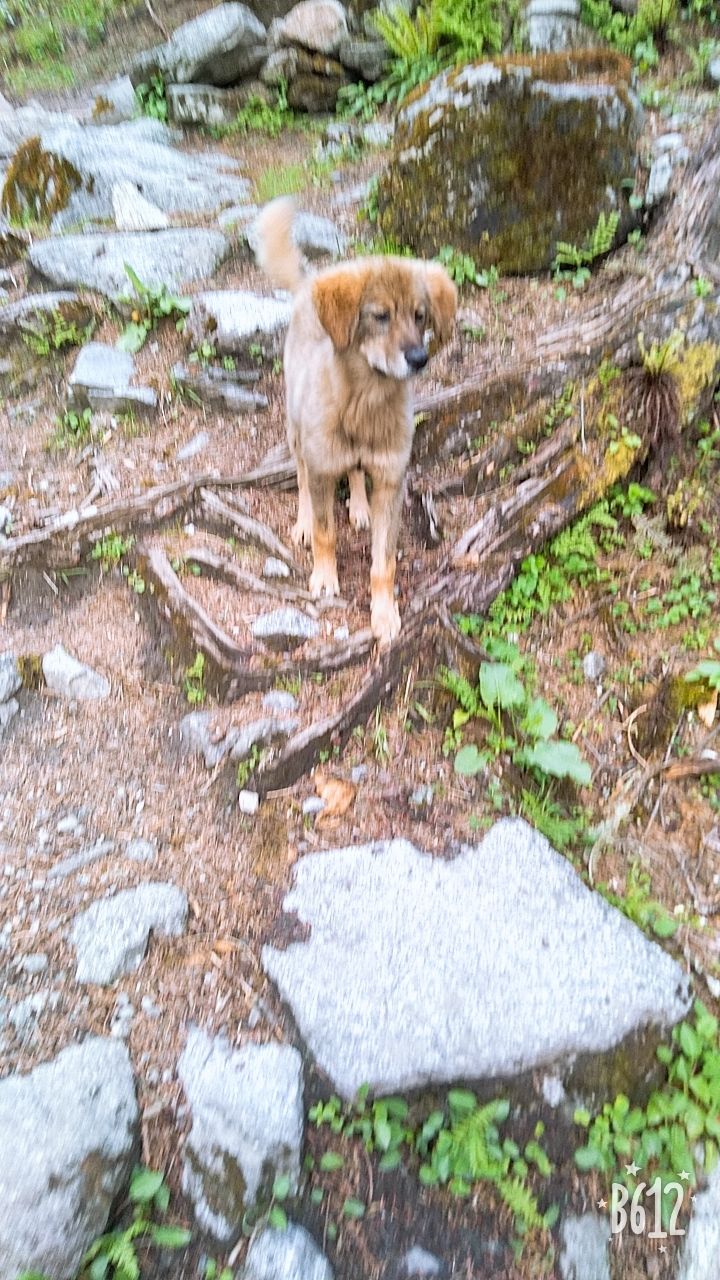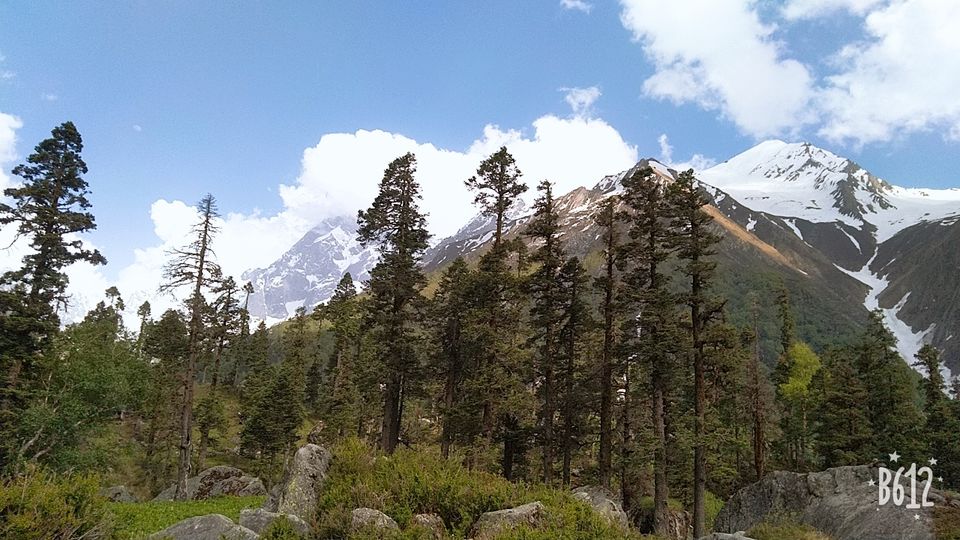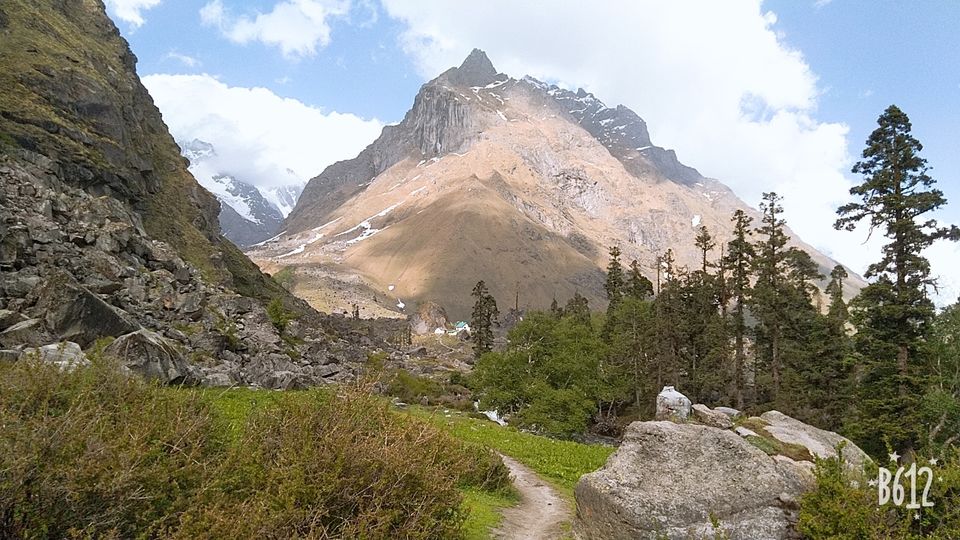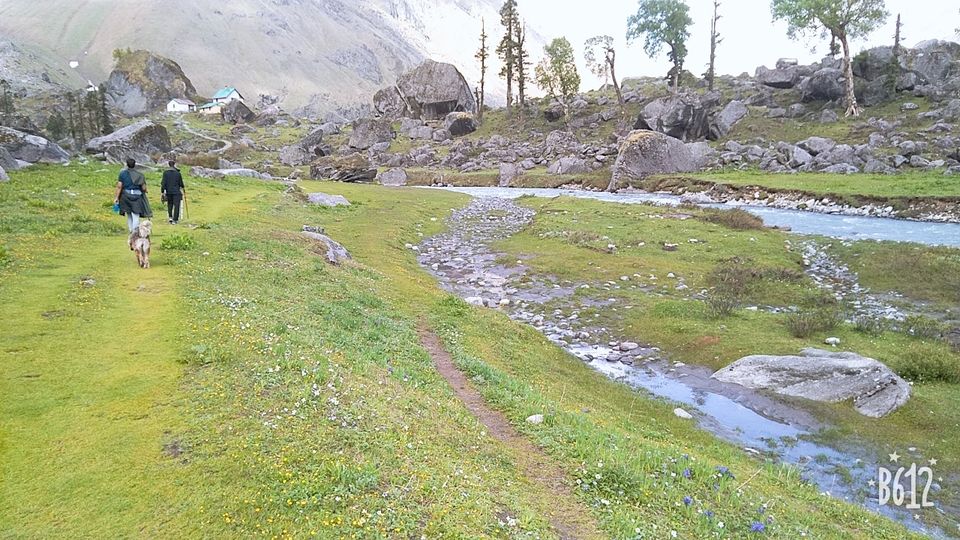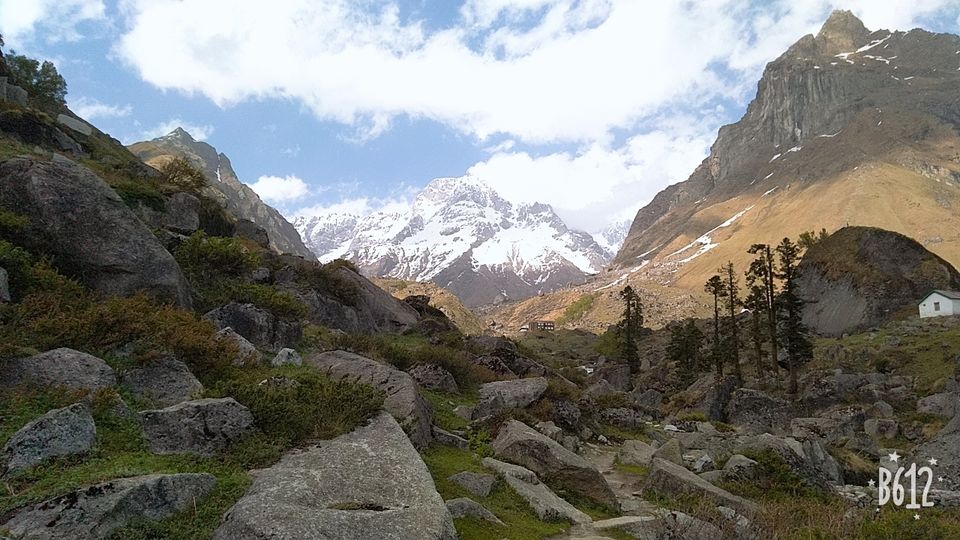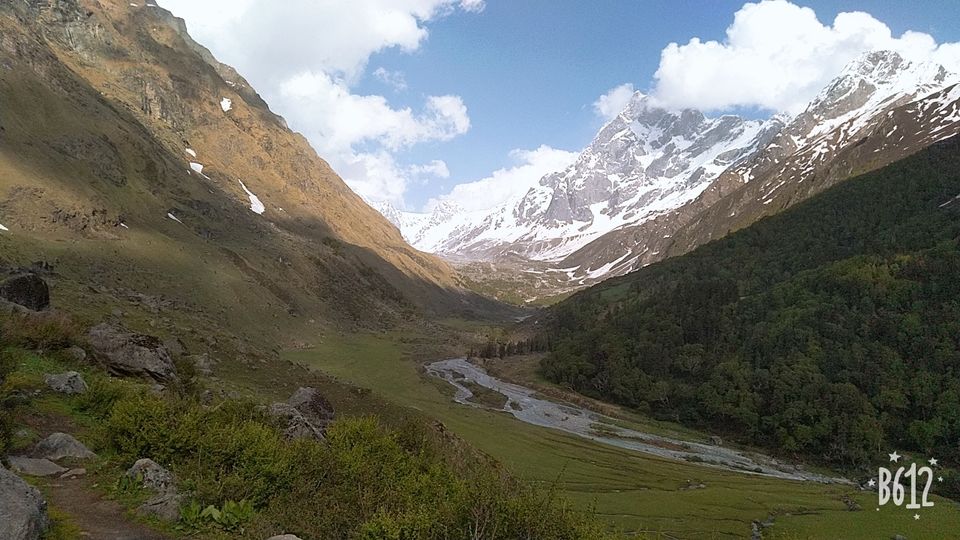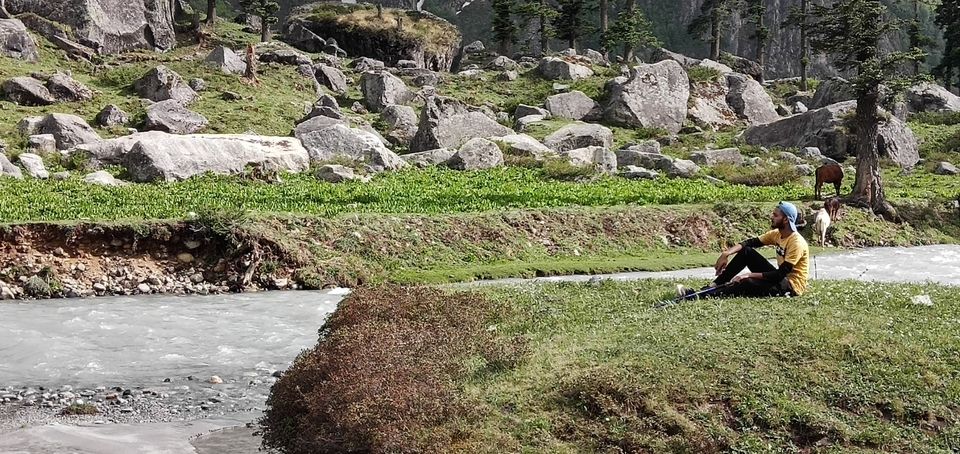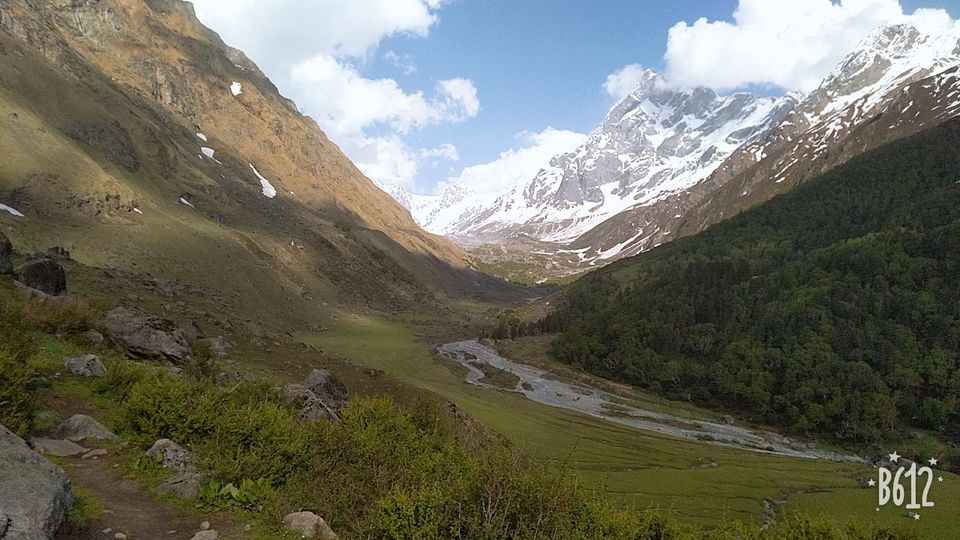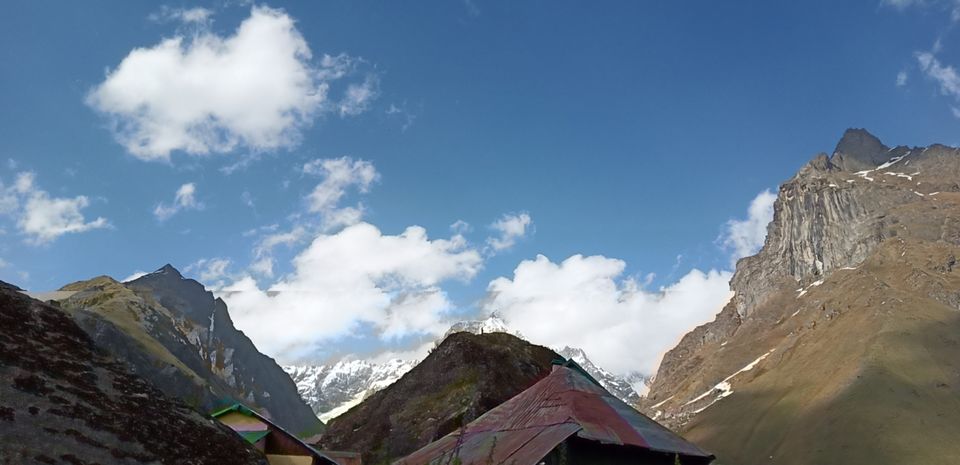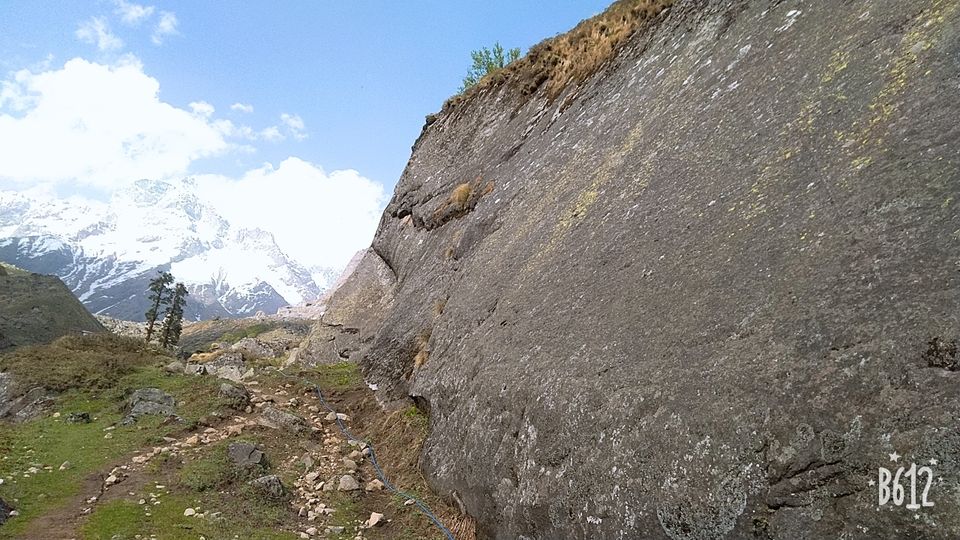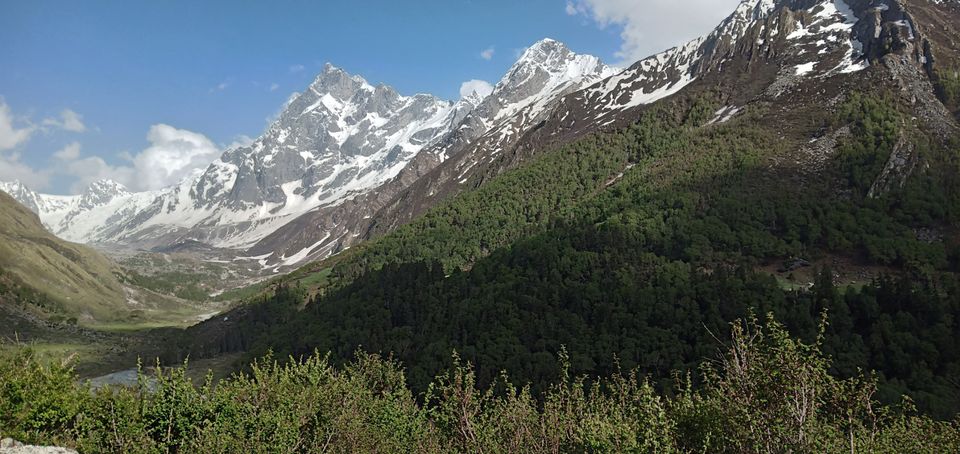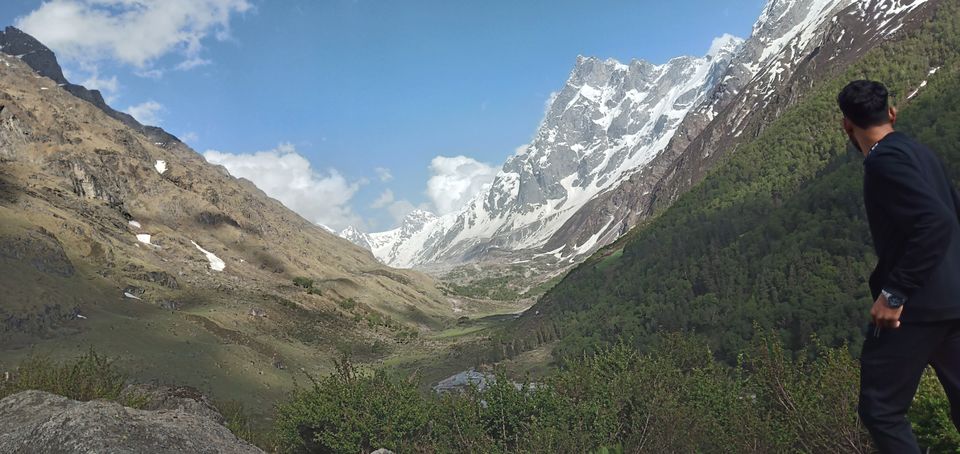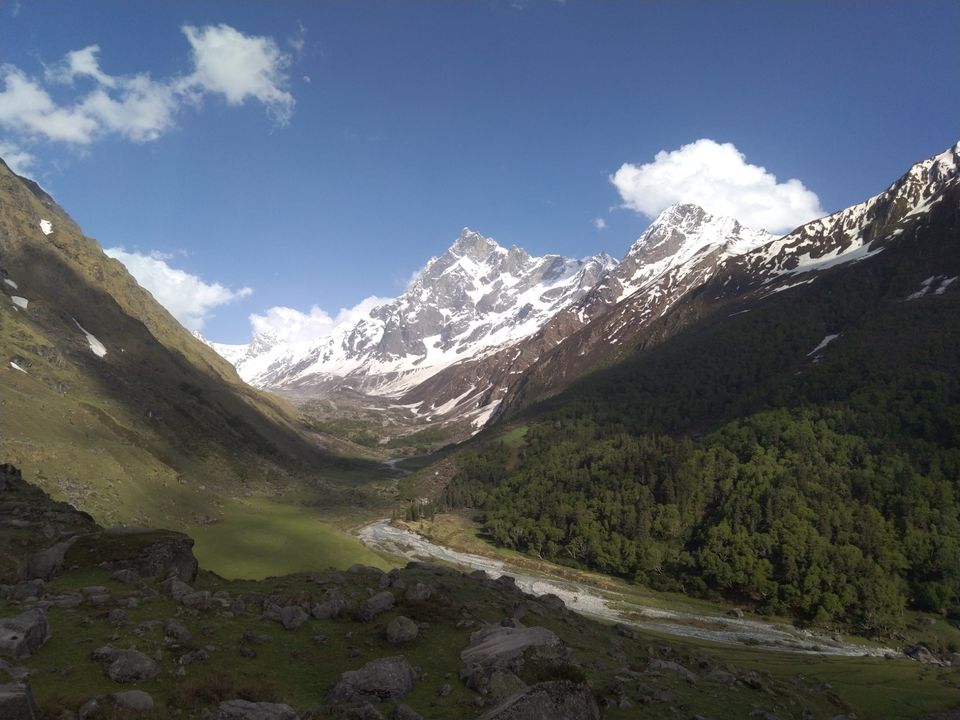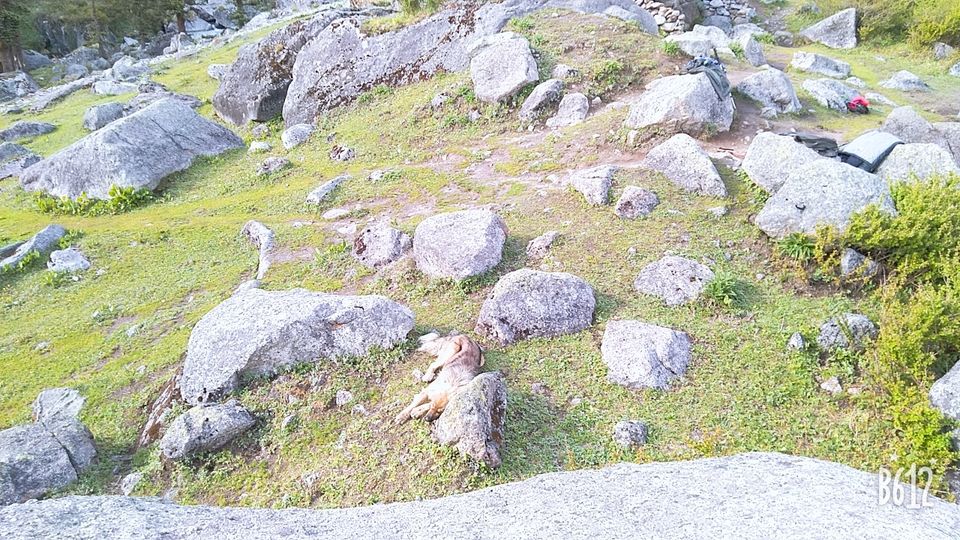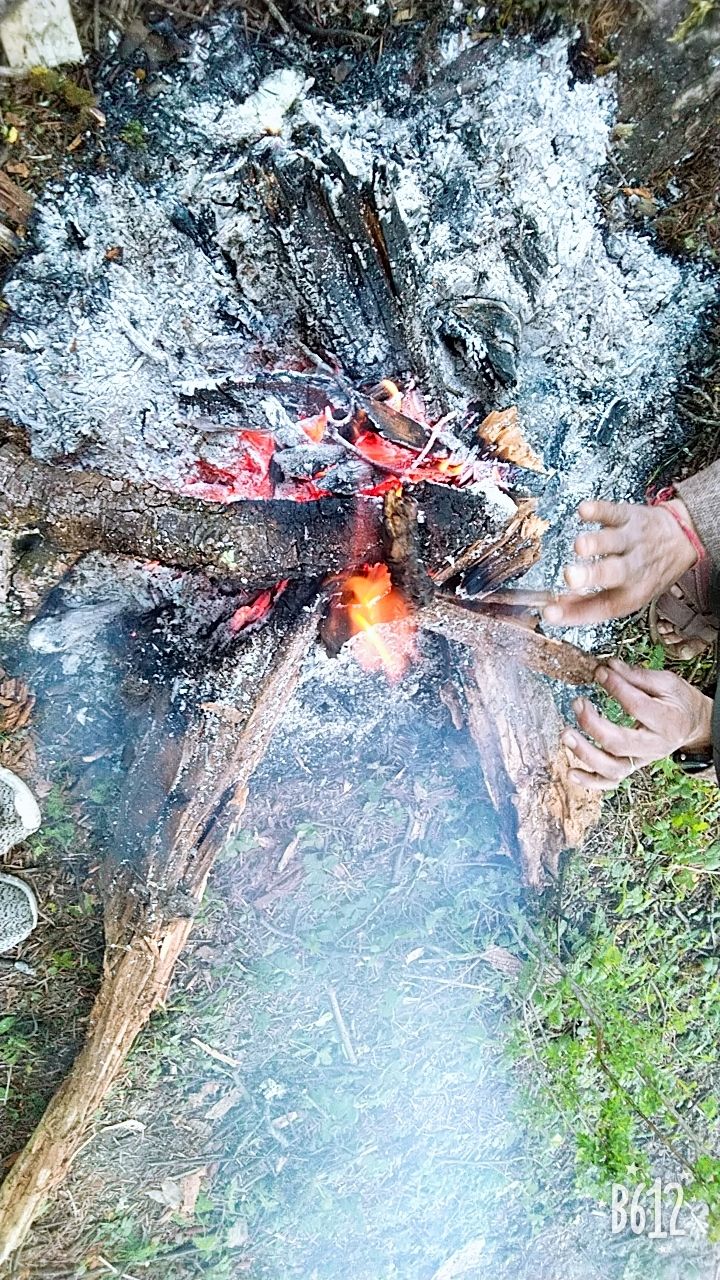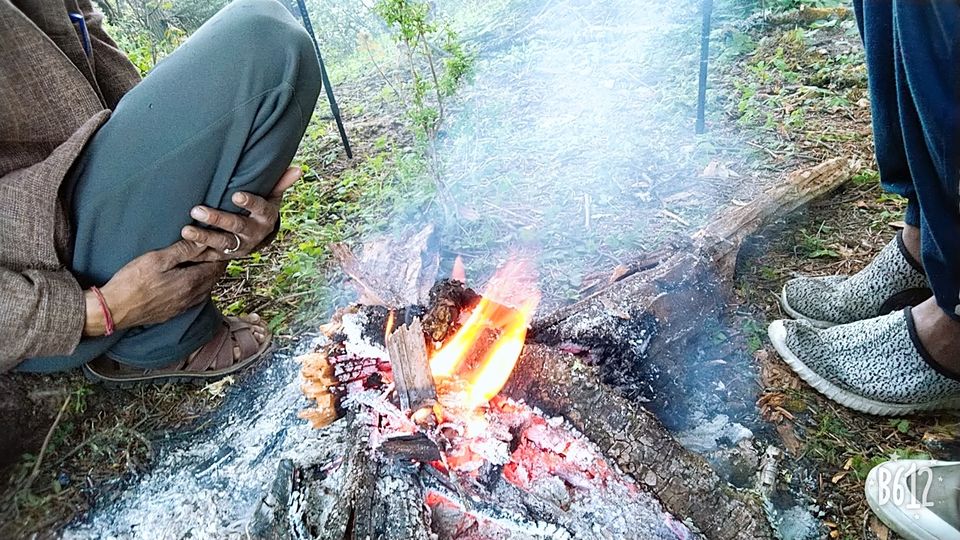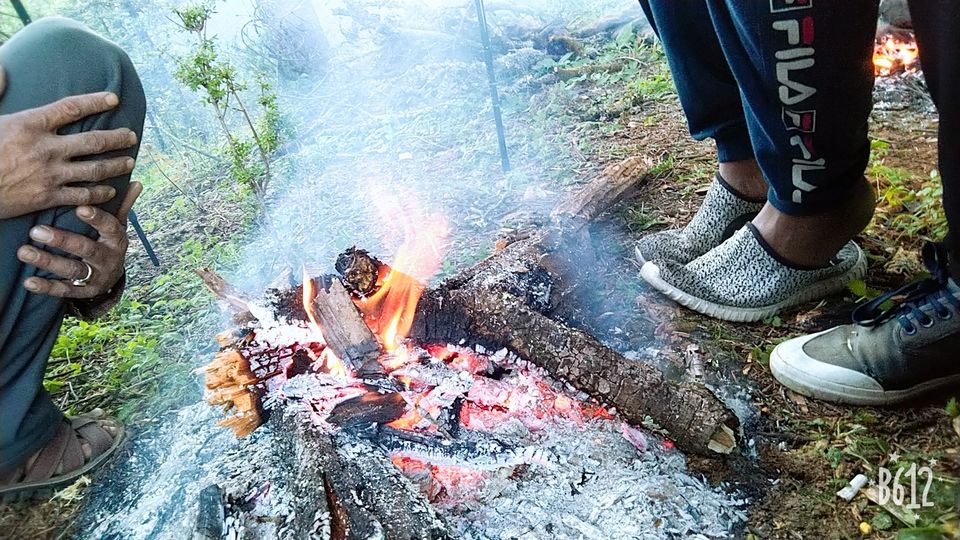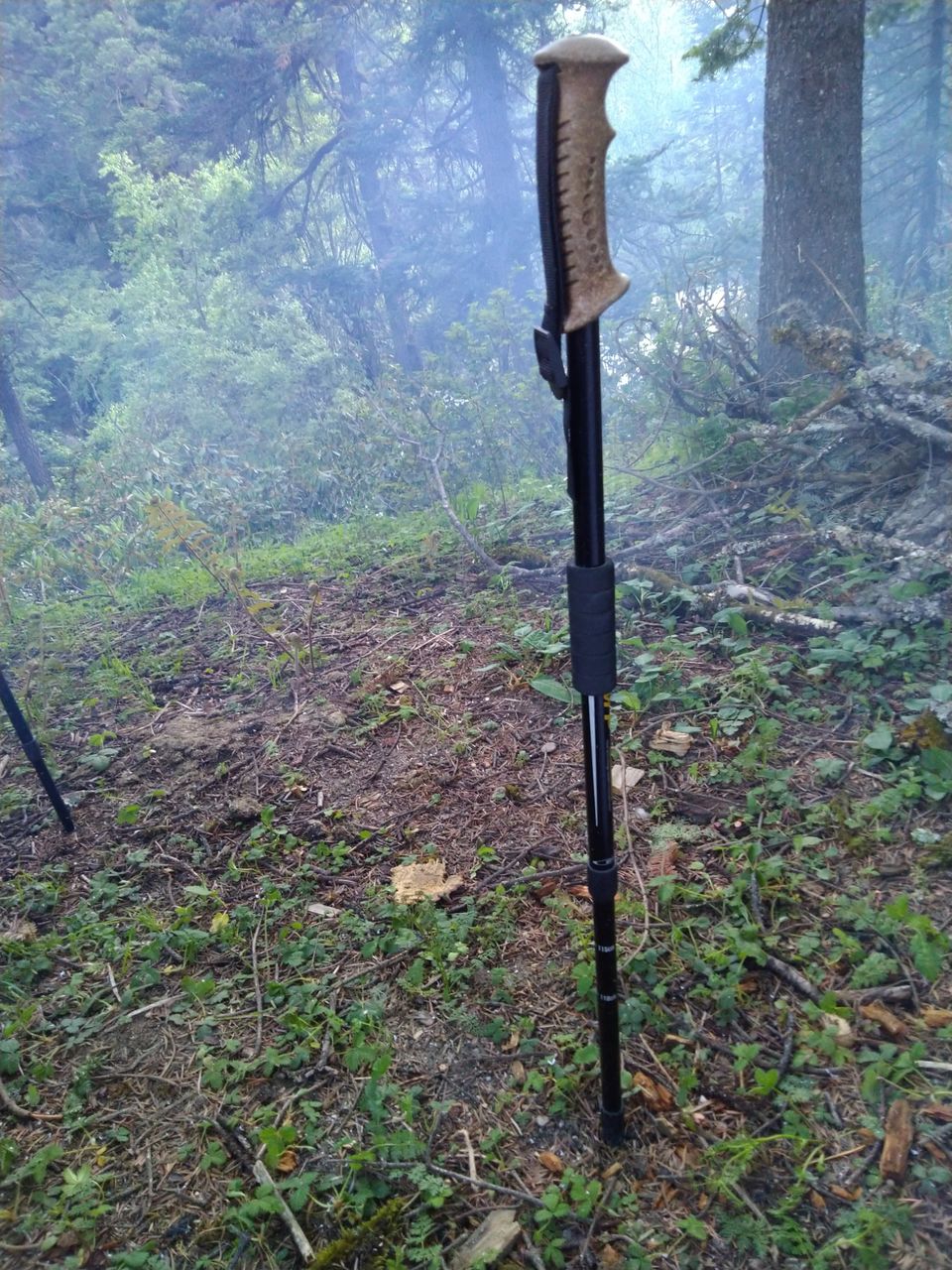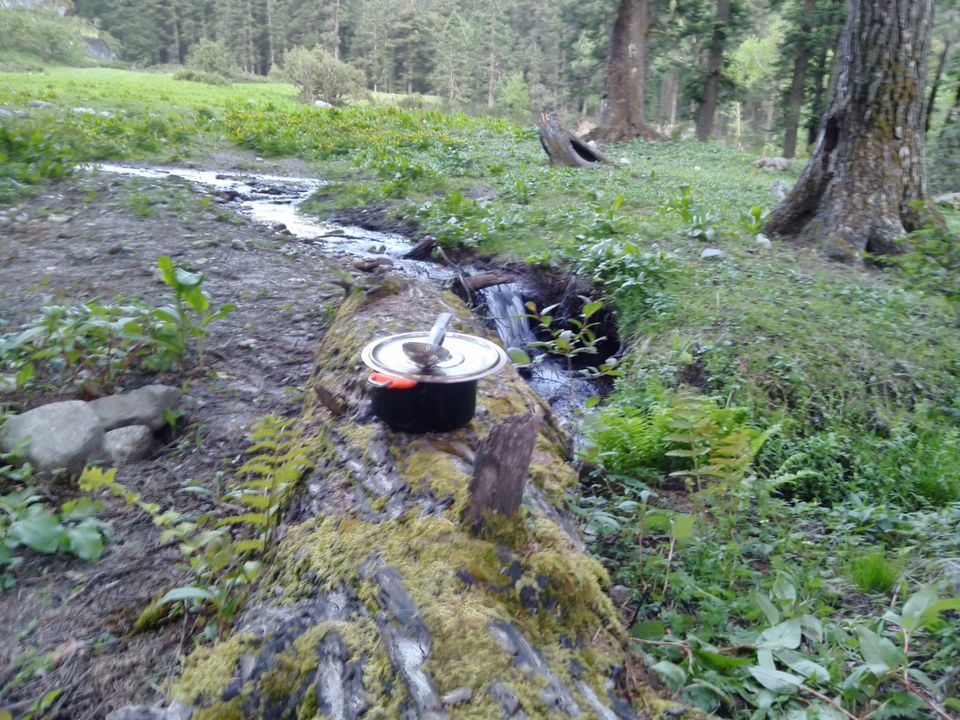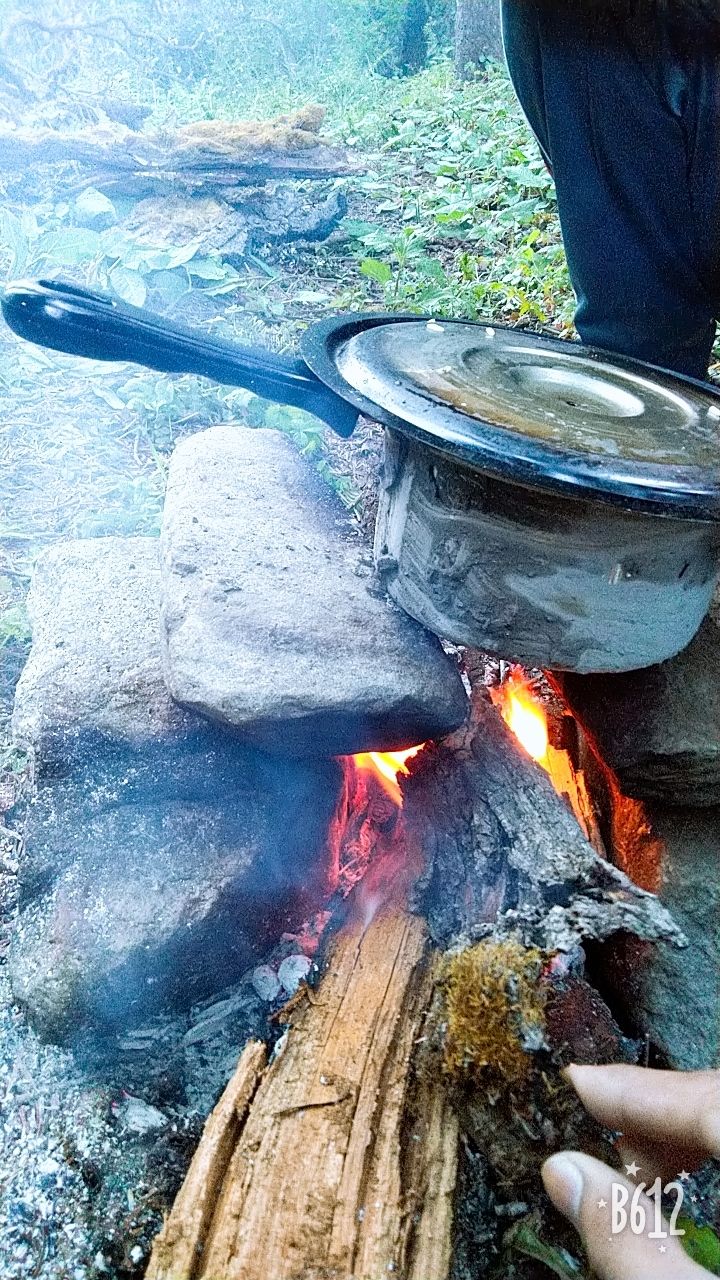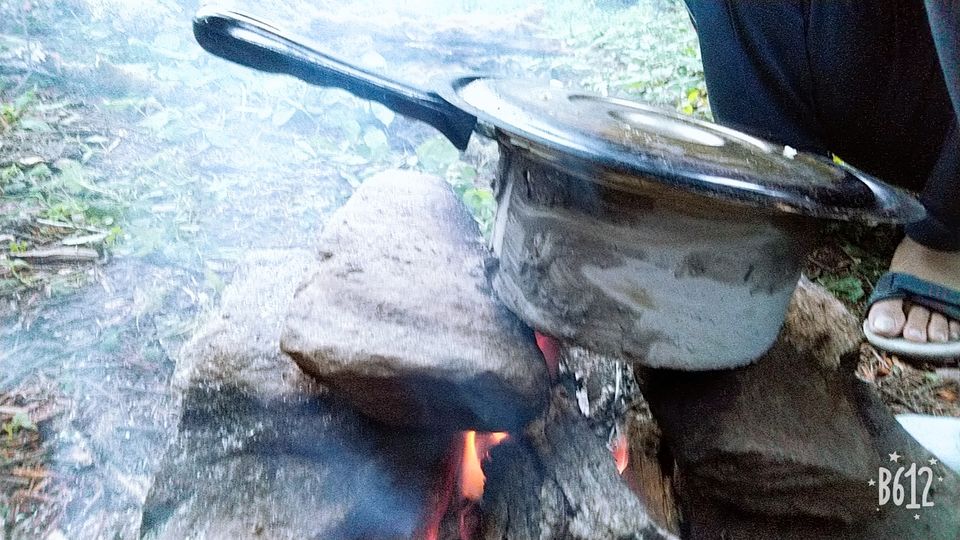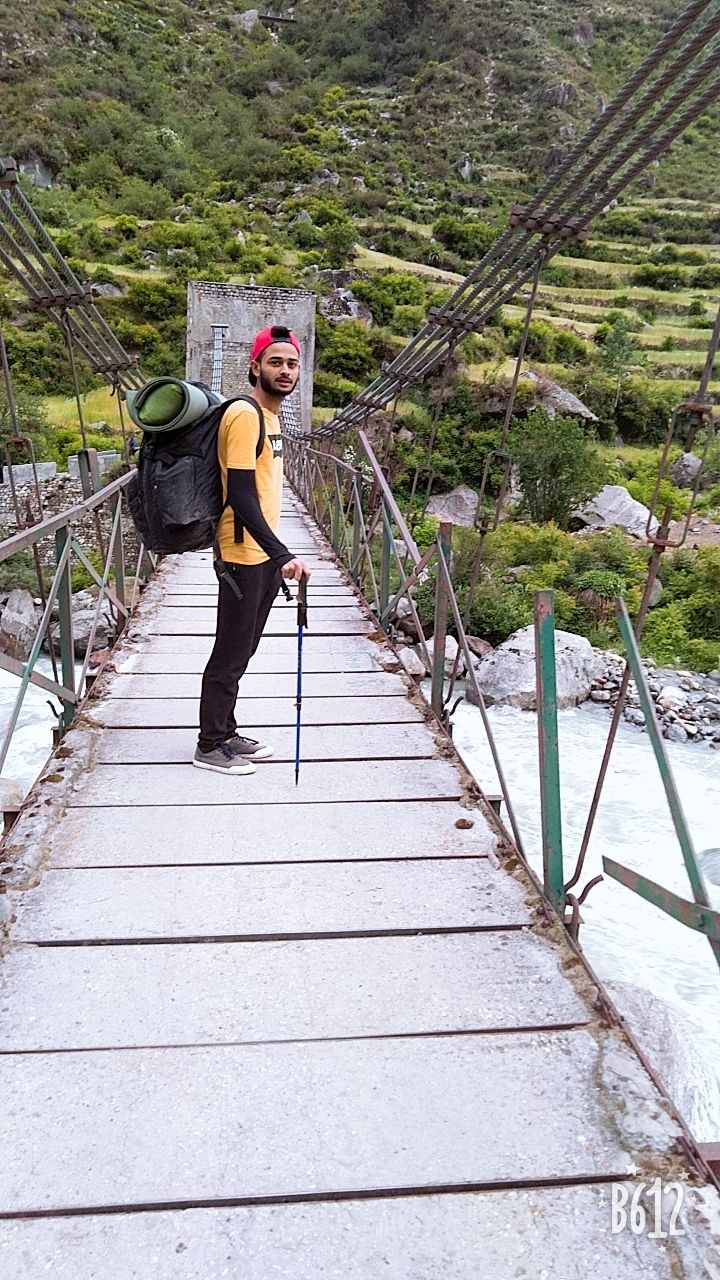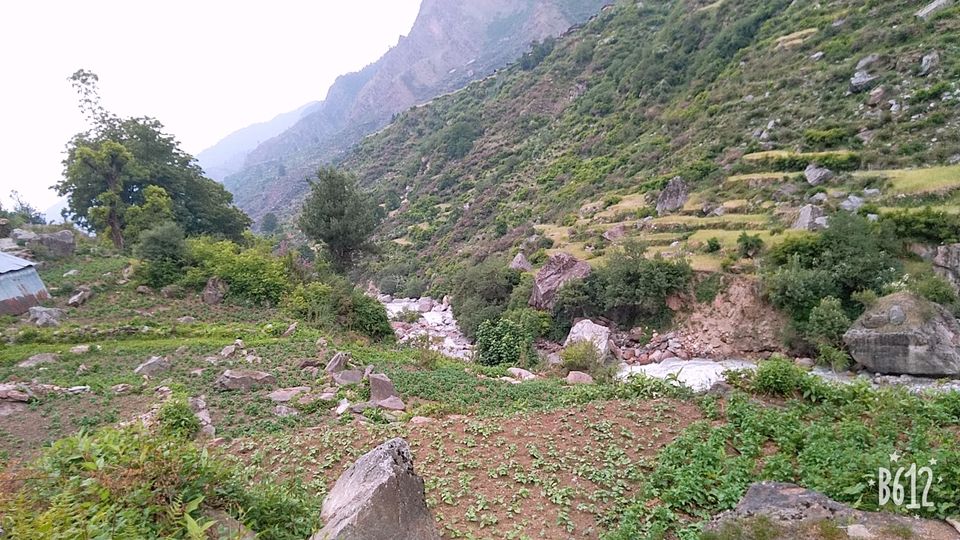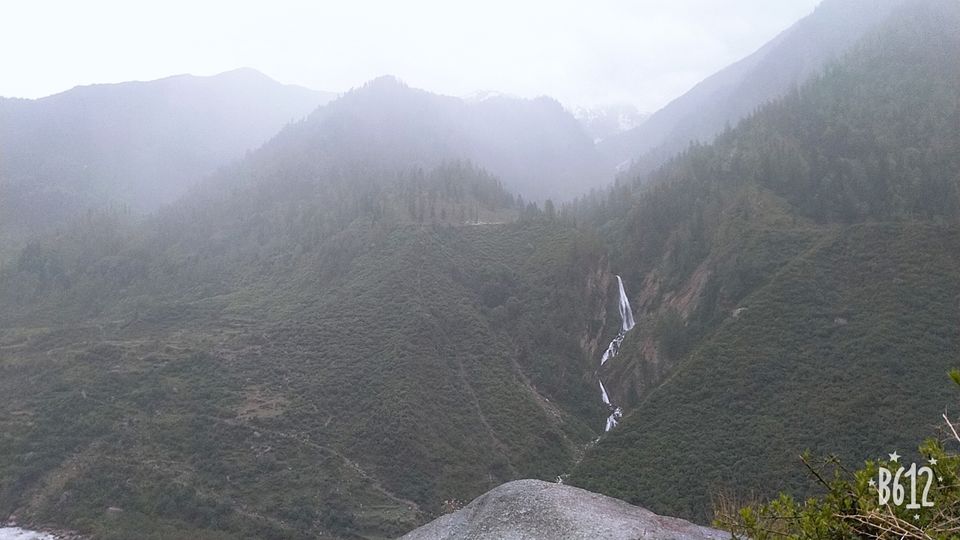 Atlast the last day of trekking . Its the day We all decided to trek back to taluka i.e our first base camp   . Usually all trekkers and  guide  does the back trek in 2 days but we did it in single day . we started back  at 7 am and reached down to osla in just 2 hrs as it becomes easy to descend the mountain . In between we just stopped at one place where we make Maggie and  take pics ...🤙
After spending an hour there we started again and reached Osla . We rested there for half and hour and again trek back to taluka. We didn't stay there because we reached there at 10 am and thus staying and camping there waste our rest of our day , so we all decided to complete the whole trek in single day .
         What a Exausted day was that. we completed 27 km in a single day. At 4:30 pm we reached taluka and hired a jeep to sankri . The cost of jeep was same Rs 800 . we reached sankri at 6 pm , gives back all the rented gears and payed to the guide . Finally we did it , we all completed our trek in 4 days  . Hard , tired , risky , beautiful days were there. and we all enjoyed them and motivated each other to push their extreme .
The feeling was so blissful , like we have achieved something great , something that was not at all normal.
And at night we take a room , and enjoyed our feast at a hotel. In morning buses stared to Dehradun from sankri from 6 am and we missed that, but there is another bus is at 8:30 am and we took it and reached Dehradun in 6-7 hrs ...If some one want to do this trek , he/she must be prepared for every damn things to give his/her extreme.