From polluted, murky Delhi, to clean Shimla, where the air is permeated with the scents of pines and apples, I was extremely excited to spend a weekend in the lap of green forests and under the warm winter sun. I reached Shimla in the wee hours of the morning, when even the sun wasn't awake! But I wasn't actually spending my weekend in Shimla. It is a little too populated with honeymooners and winter weekend getaway seekers. My destination was a little farther ahead, right in the middle of a deodar forest, in a small hilly hamlet called Naldehra.
Located only 300m from the famous 18-hole Naldehra golf course is The Chalets, Naldehra, my home for the weekend.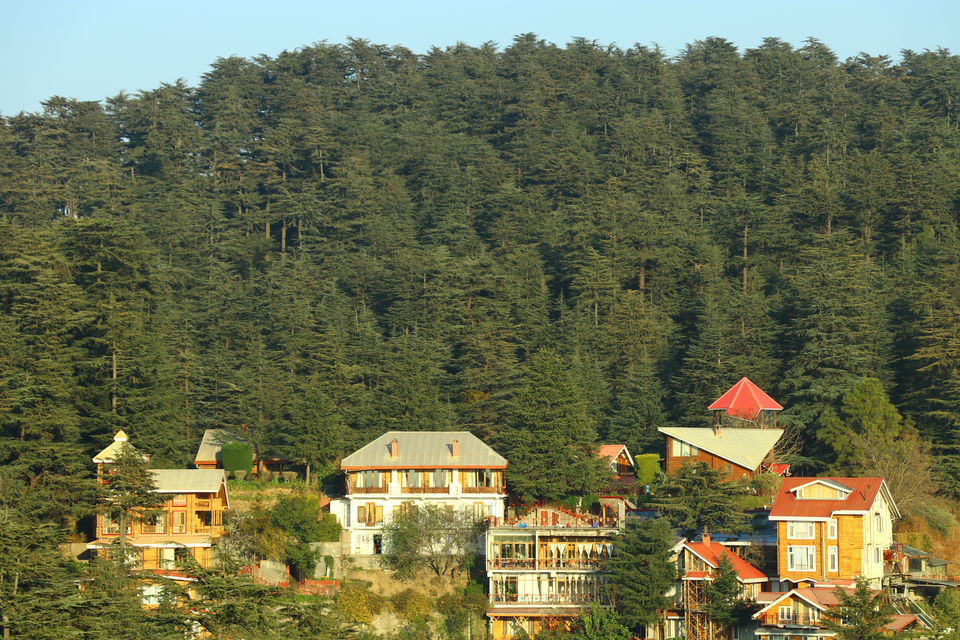 Ideal For
This beautiful resort is ideal for anyone looking for a break from the city life. Honeymooners, families, friends, every kind of traveller is guaranteed to have fun here.
About The Chalets, Naldehra
The Chalets is not your average mountain resort. It is an experience. This beautiful resort has the feel of a cozy wooden cottage in the hills, with all the amenities of a luxury hotel packed in.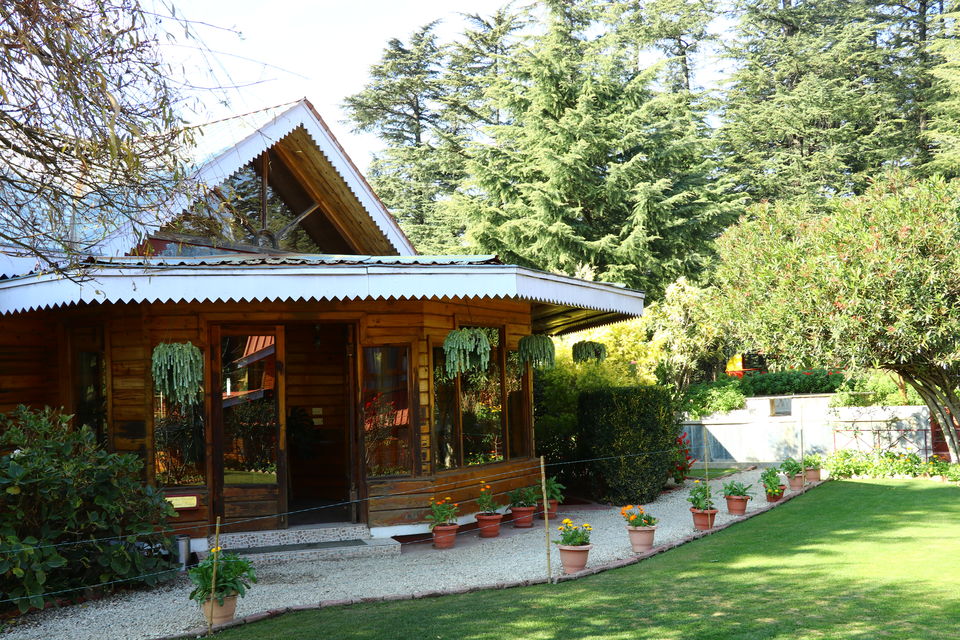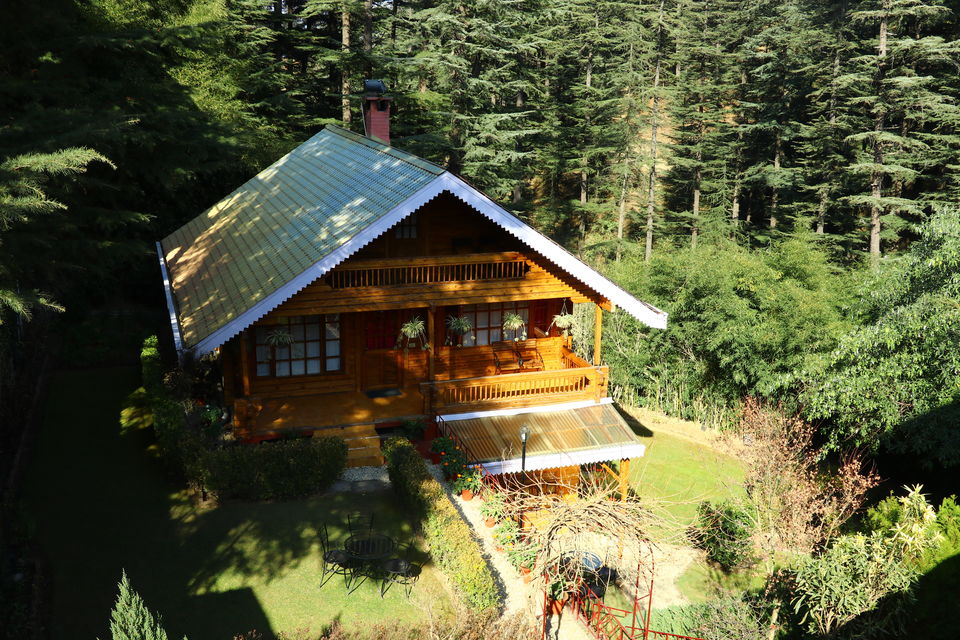 The Chalets is the first property in India that is built with the same technology as the Scandinavian log homes. Every fir log used to build this place is imported from Finland, treated in a high-tech plant that makes it both enduring and warm. The logs do not contract or expand with seasons, unlike Indian timber and they don't have any raisins in them. Their finish remains the same with time and they work perfectly as insulators, keeping the rooms warm in winters and cool in summers.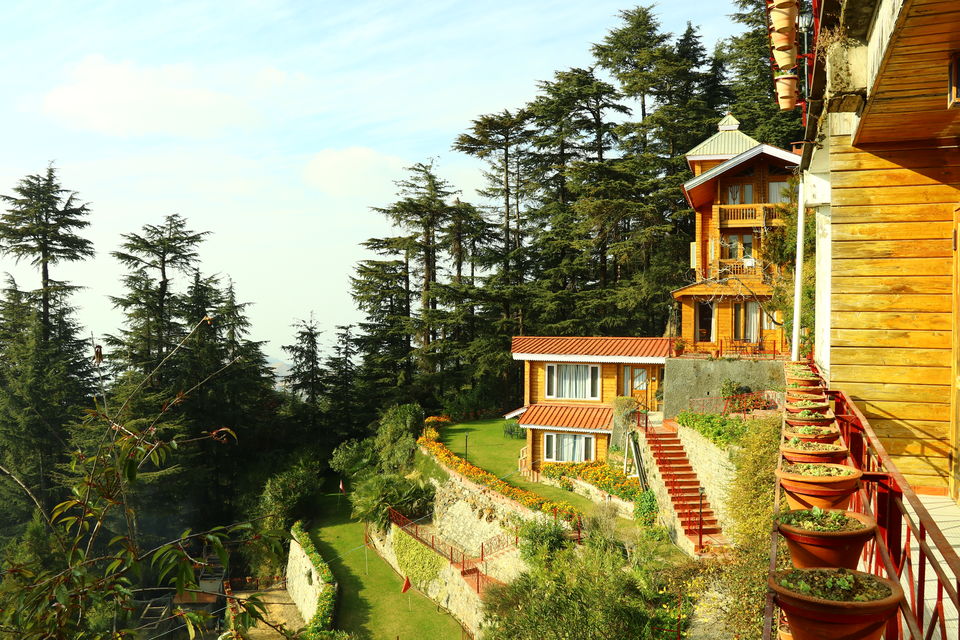 That's not it. The Chalets is truly world-class when it comes to how they manage the waste on the property. They have a high-tech water management and a waste management plant. The water is recycled and used for watering numerous gardens on the property, while the entire garbage is treated with the help of a waste-management plant. Both of these were installed almost half a decade ago and have helped reduced the carbon emissions. The resort is truly an eco-resort, where you not only get an amazing mountain holiday but are also helping take care of nature.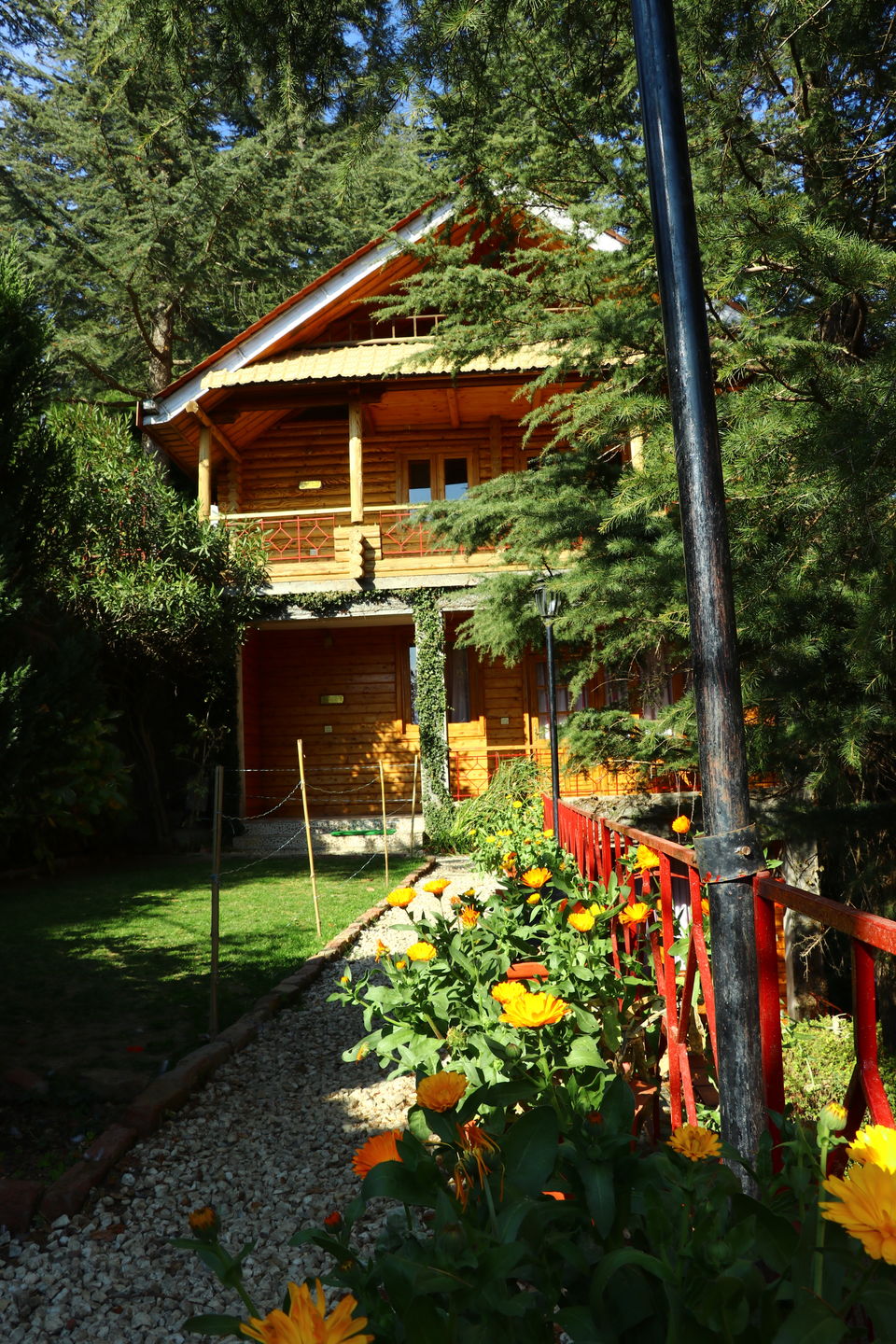 The Chalets has four different types of rooms - Deluxe Rooms, Apartments, Chalets and Bungalows. All rooms come with a cozy bedroom, a dedicated sitting area, en-suite bathrooms and all other basic amenities like TV, mini-bar and tea-coffee accompaniments. All rooms are equipped with electric heaters and standing fans during summers.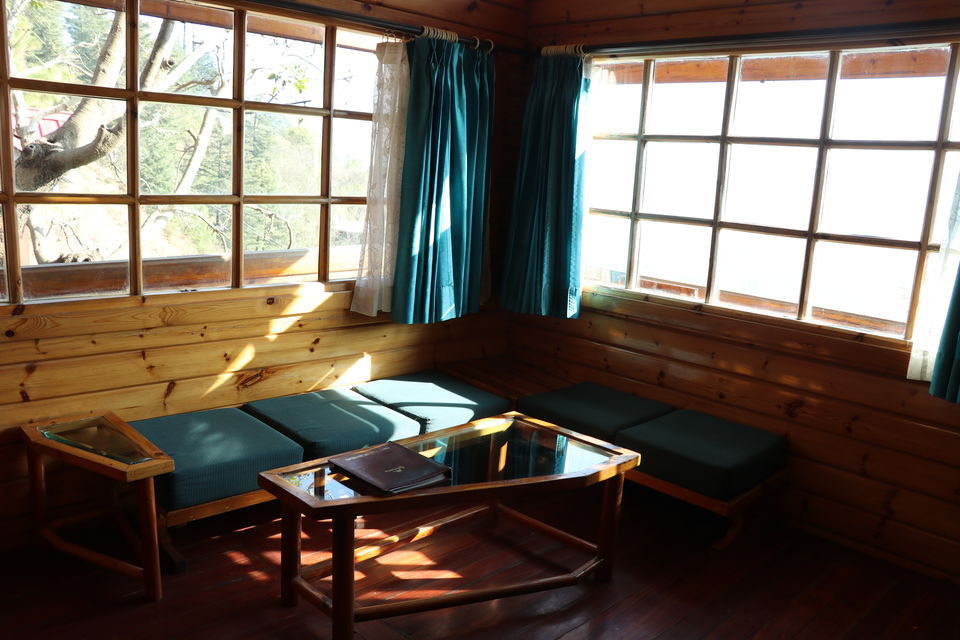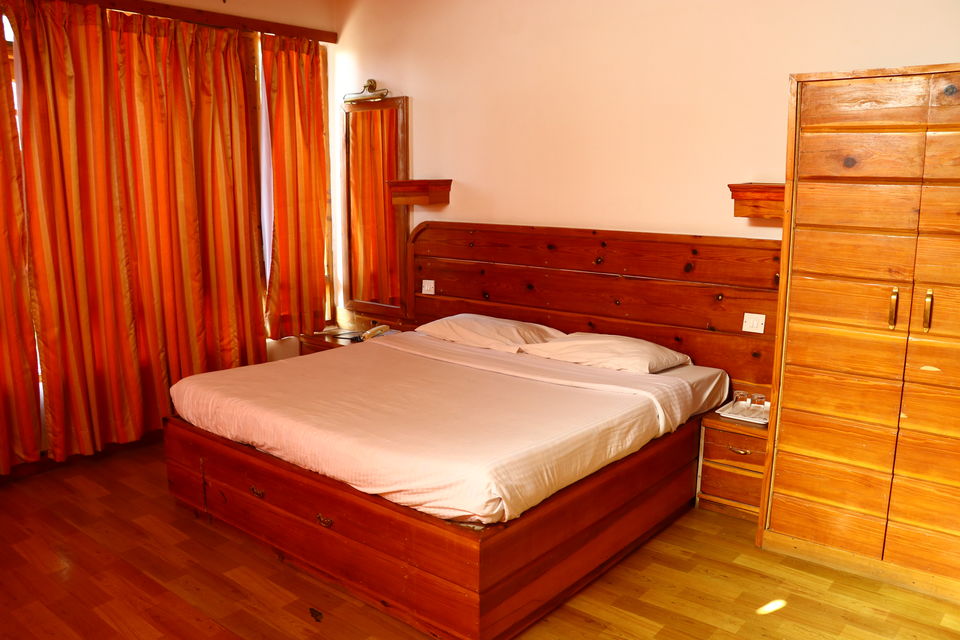 Apartments are double story rooms with a living room, a kitchenette and a balcony attached to it. Chalets have two huge individual bedrooms, two bathrooms, a living room and large patios or balconies. Bungalows are huge with three or four bedrooms. Each bedroom has a double bed, a dedicated sitting area, and attached washrooms. The bungalows have a proper kitchen, a living room and a dining table for six people.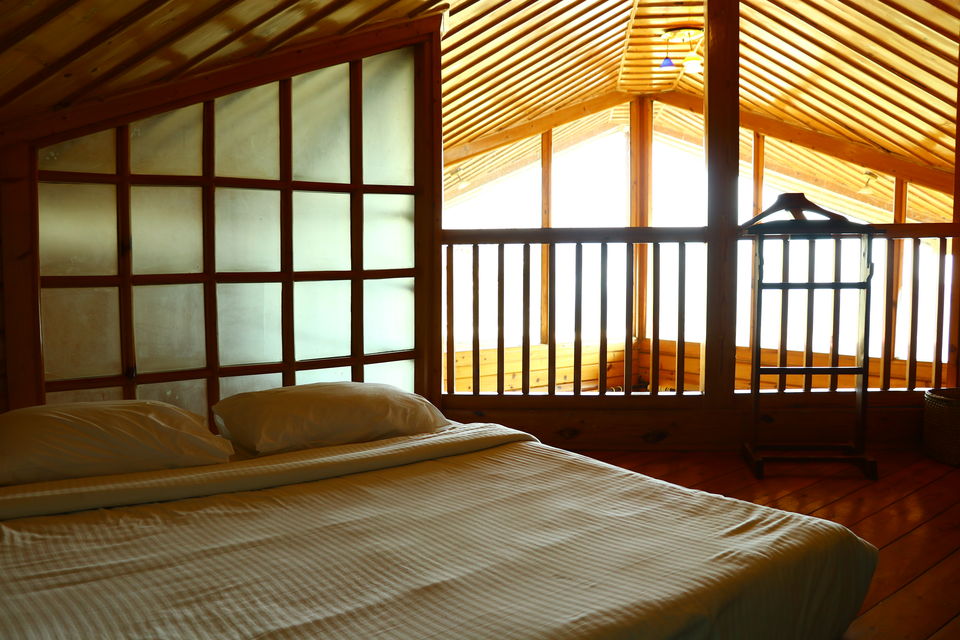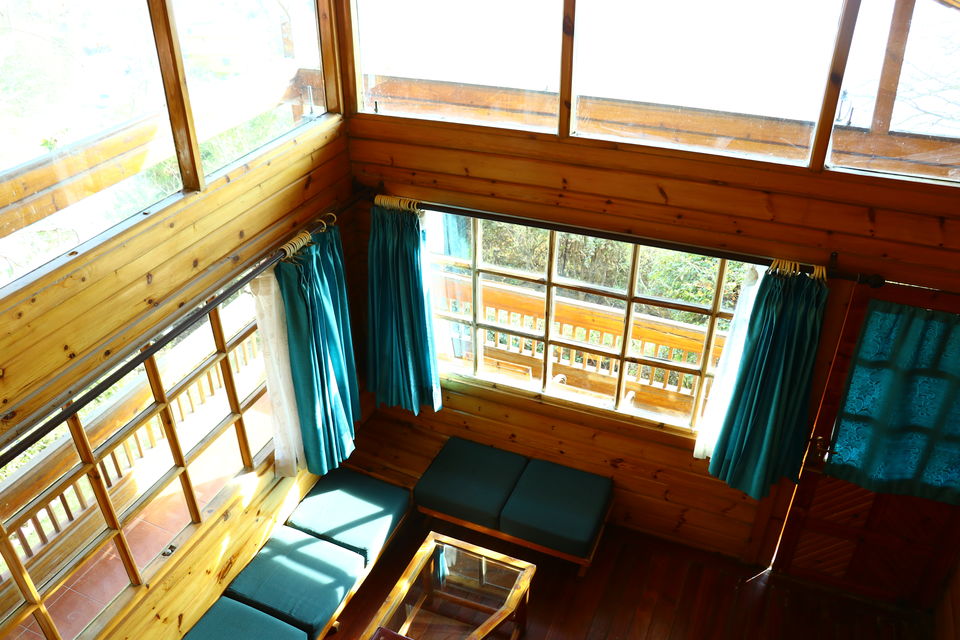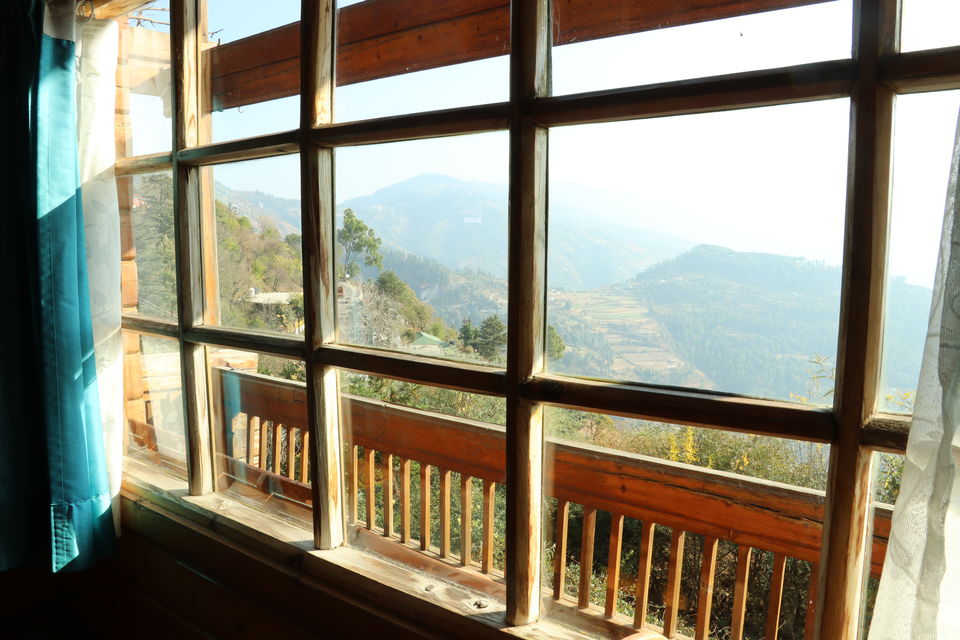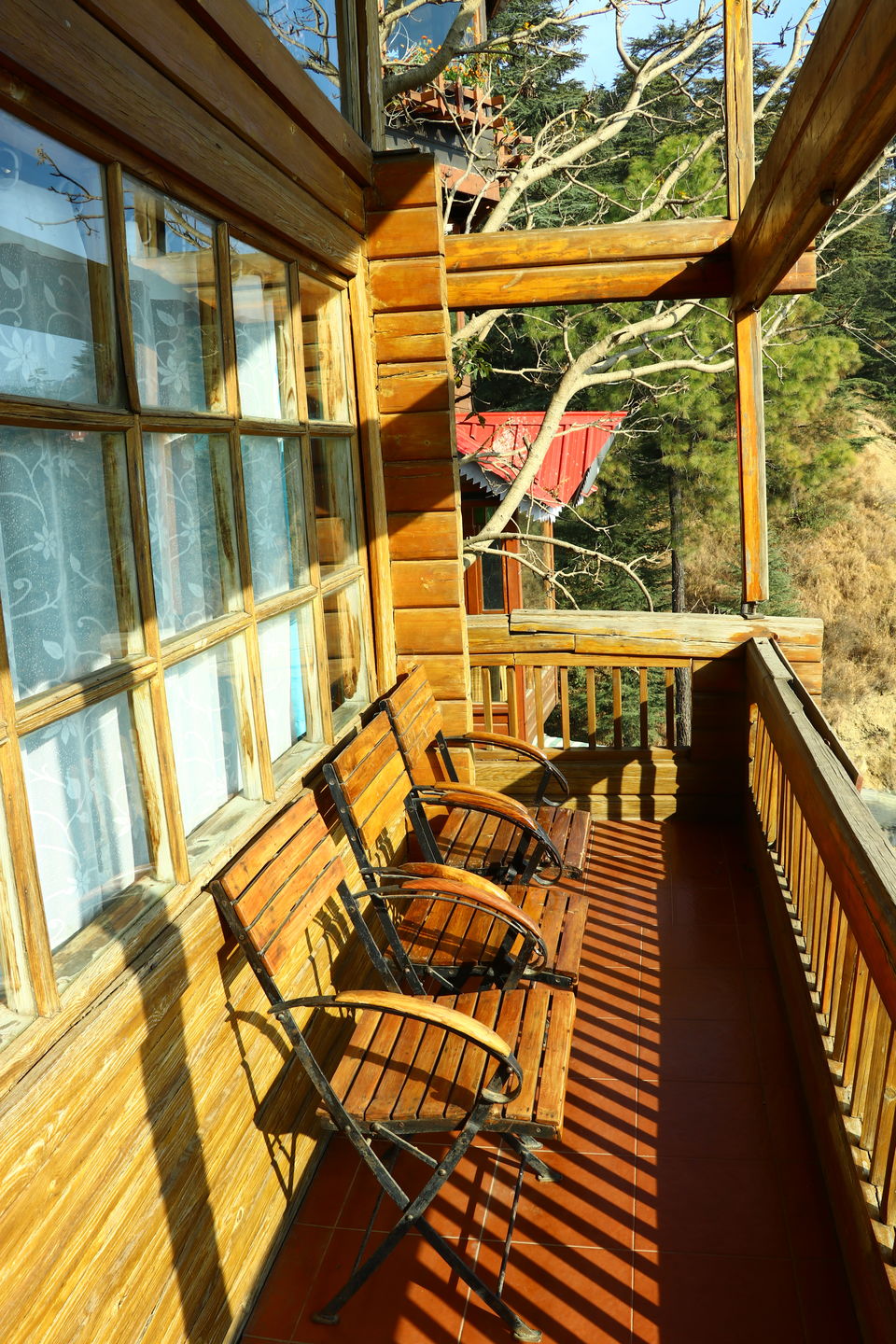 Food
The Chalets has three restaurants, Garden Pavillion, 360° Top of the World and Peliti's Tradition Bar.
The Garden Pavillion draws on the ambience of the surrounding woods and the setting reflects the Himalayan vibes of the property. This serves Indian, Chinese and Continental cuisine. In winter, the restaurant hosts a barbecue with bonfire, in the garden accompanying the restaurant.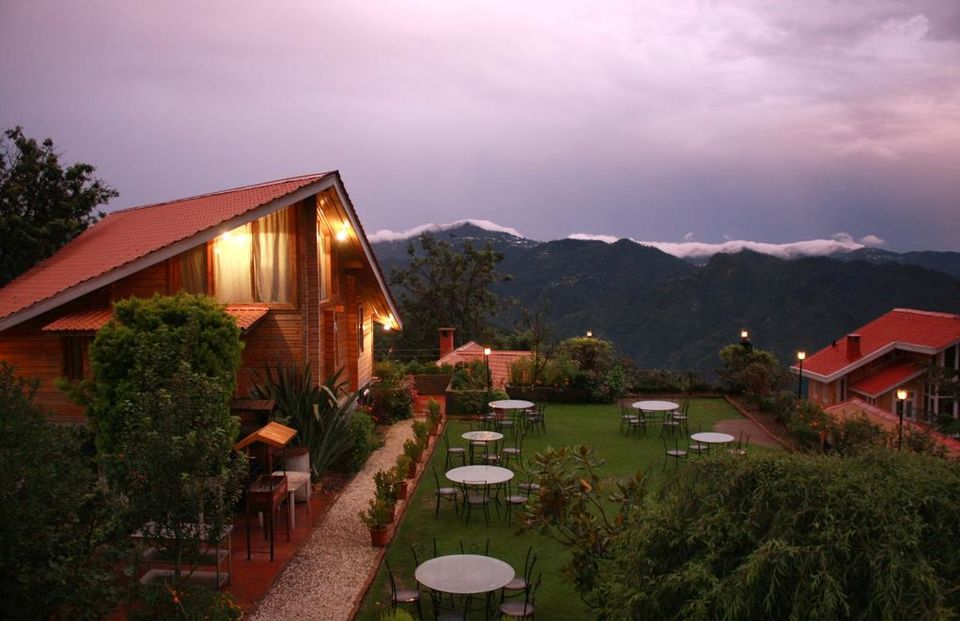 Peliti's Tradition Bar is inspired by chevalier Peliti, who was one of the pioneering hoteliers of India. He had a property close to where The Chalets is right now. His vision and ideas have influenced the bar at the property, fully equipped with all kinds of liquor!
360° Top of the World is a revolving restaurant with views of the valley and the property. This is one of the most exclusive experiences at the property as a meal here is intimate and magical. Here you will feel like you are on the top of the world with the entire Shimla valley for you to gaze upon. The views from up here are quite unmatched!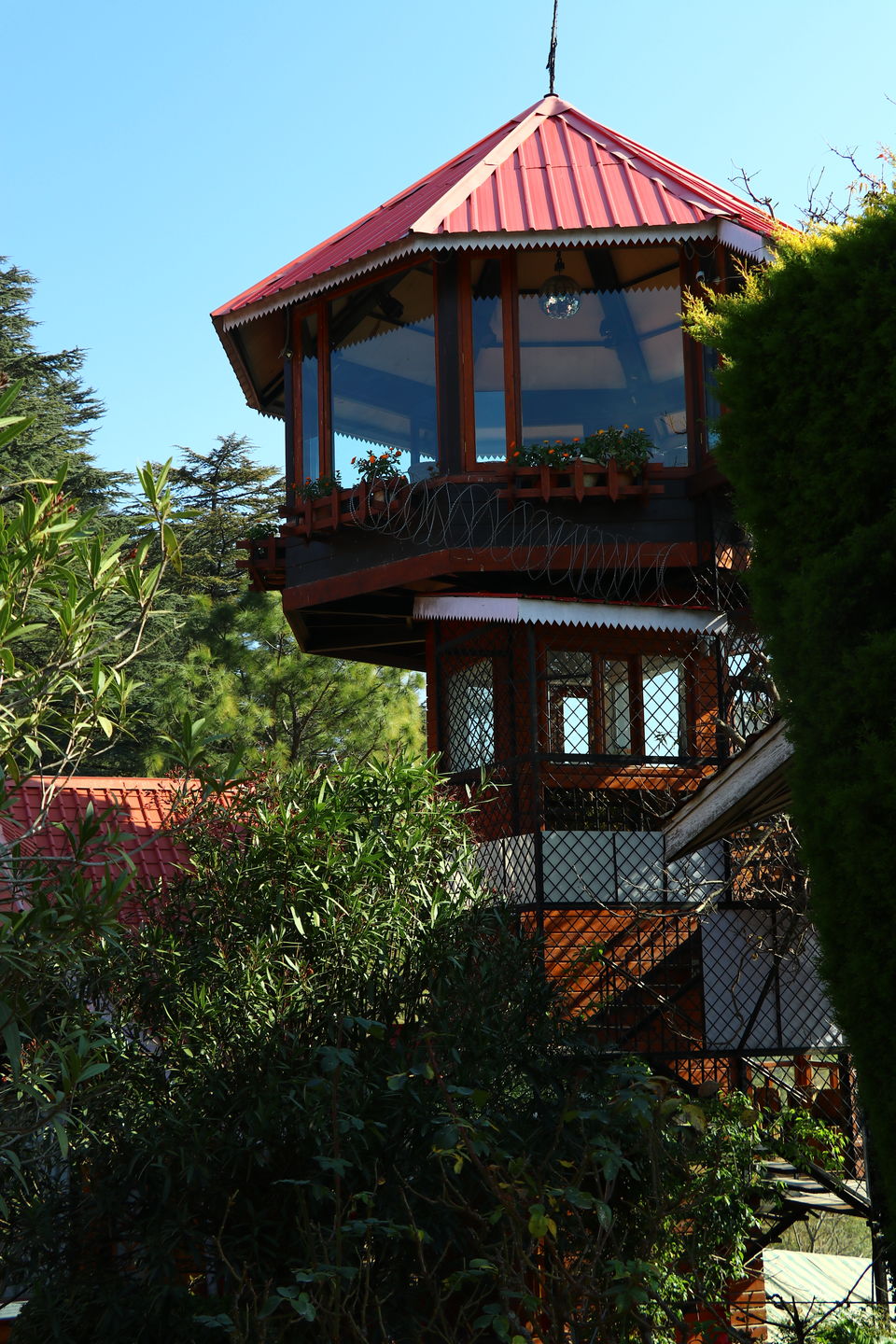 Cost
The cost of a deluxe room is ₹7,000 a night, plus taxes and the cost of an apartment is ₹7,500 a night, plus taxes, without any meals. You can book your stay right here.
Best time to go
The best time to visit this gorgeous Himalayan resort is truly all year round. During summer, the place feels like a bouquet with thousands of flowers blooming all around with evenings bringing about a delicious chill. And during the winter, this place is no less than a wonderland, with clear blue skies, warm winter sun and cold nights spent cozying up in front of a fireplace.
What to do in and around the property
The Chalets is an indulgent property where you won't run out of things to do.
Lounge in the pool with a drink or two
They have two pools, both indoor. The first pool is under the large glass plant-packed hall with six to eight feet depth and is temperature controlled in extreme winters. Take a dip in it or just relax as the monsoon rains pitter-patter on the glass roof, or the snowflakes swirl around outside. The second one is a fun bar pool, i.e. a swimming pool with a bar inside it. You can sit and order your drinks there and have an entertaining evening.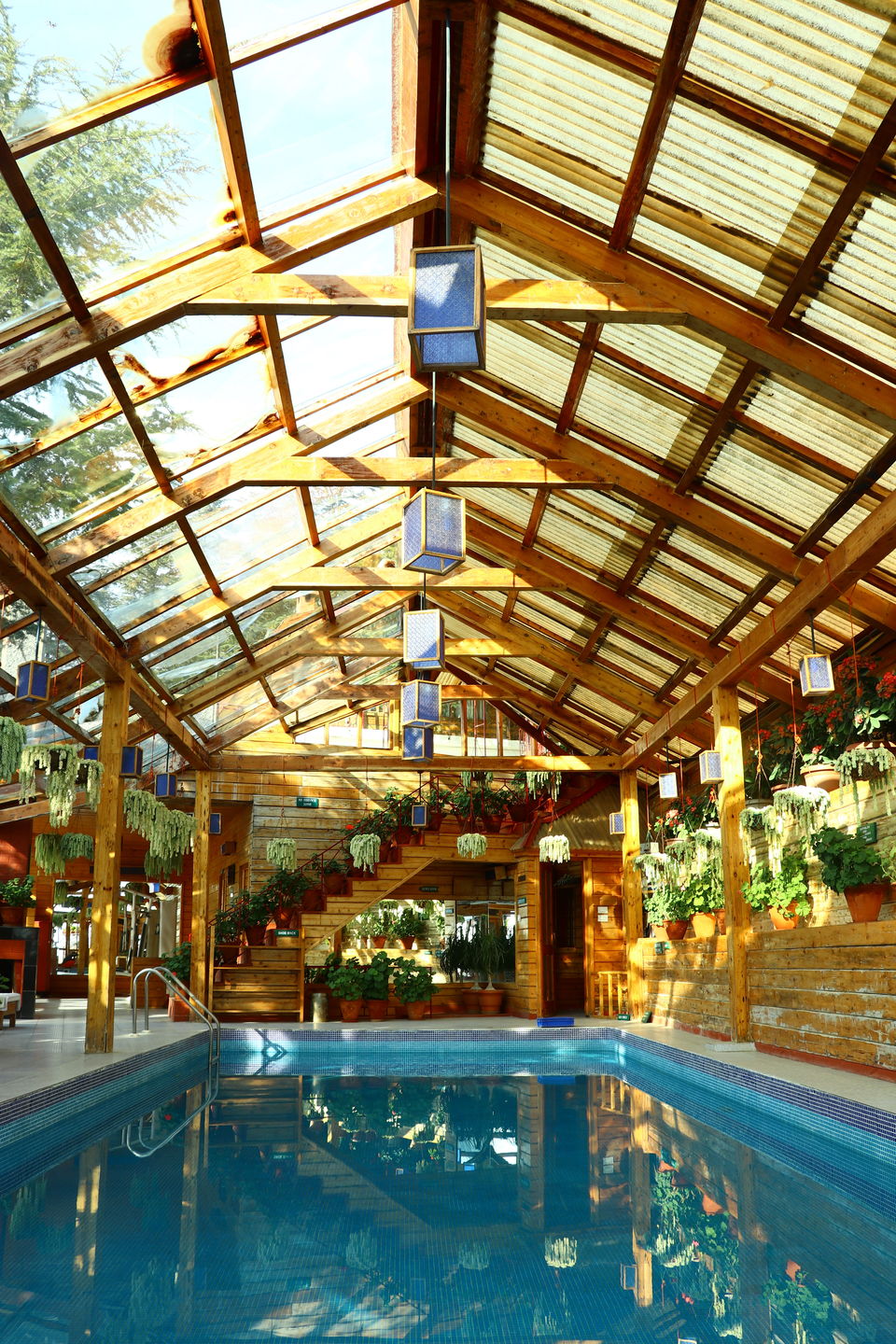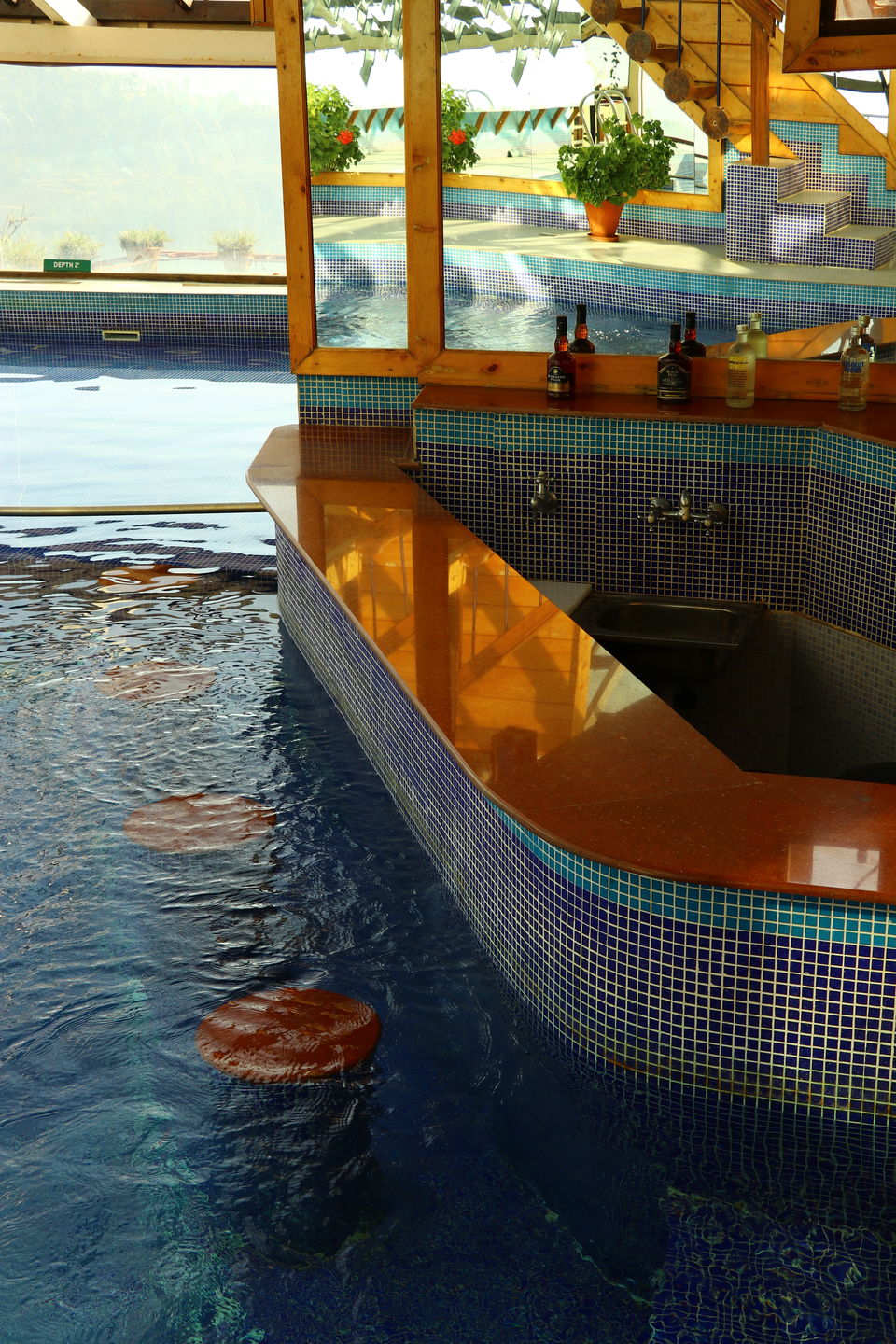 Bond with your family at the activities centre
They have an extensive activity centre where you can play board games, table-tennis or just hang out with your kids. It's a great place to while away a few hours.
Relax under the expert hands of a masseuse in the in-house spa
They also have a spa with various massage therapies on the menu and dedicated rooms for male and female guests. The spa area is complimented by a sauna and steam room. They also have a cold-water Jacuzzi that you can relax in during summers!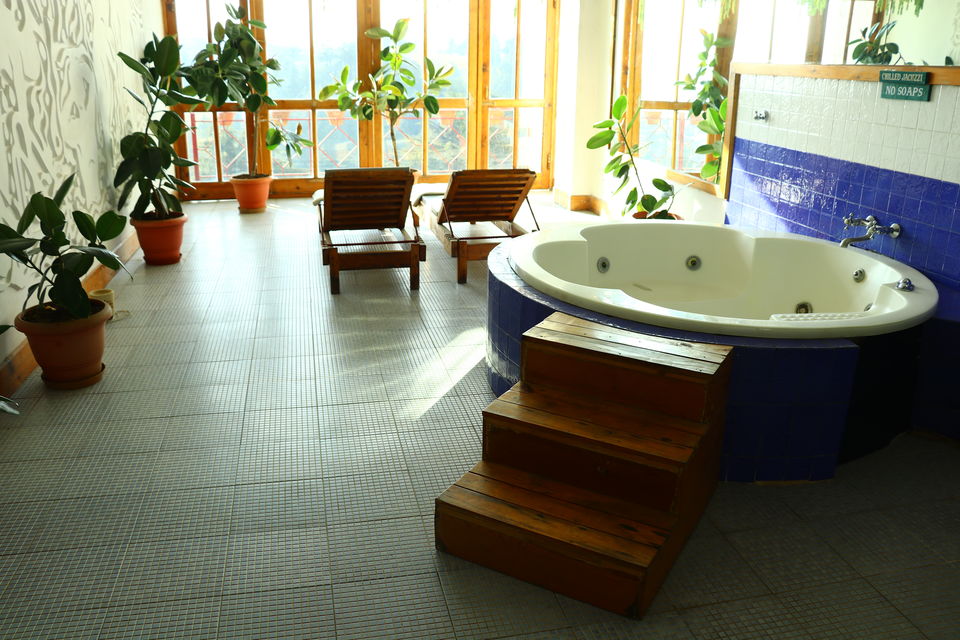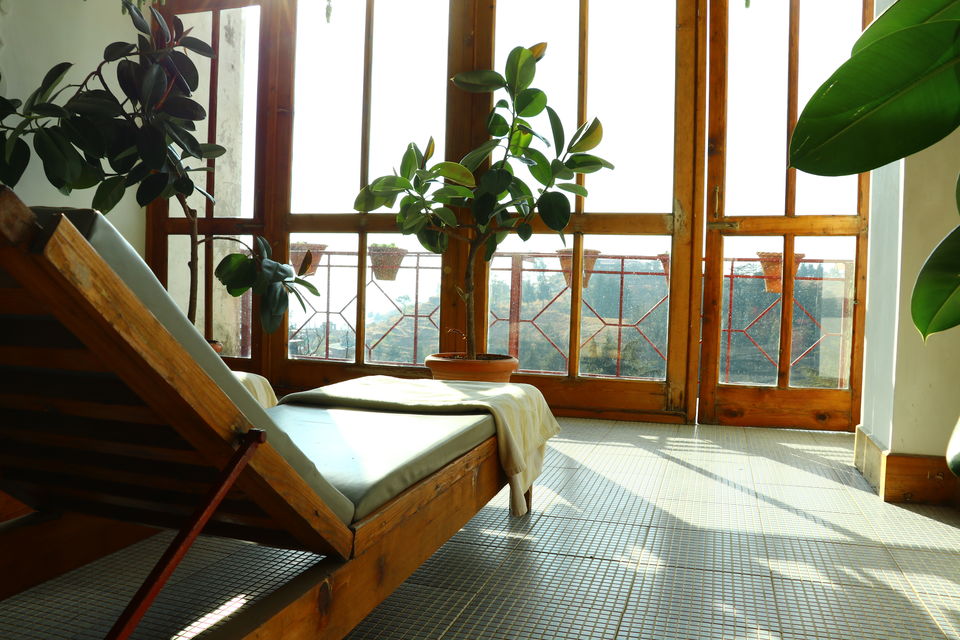 Around Naldehra
For those who wish to venture out of the property, can try their hand at golf at the famous Naldehra Golf Course. You can travel to Tattapani for some river-rafting (around a two-hour drive from The Chalets). Or you can also spend a day meandering around Shimla, trying out some delicious food or horse-riding on the ridge.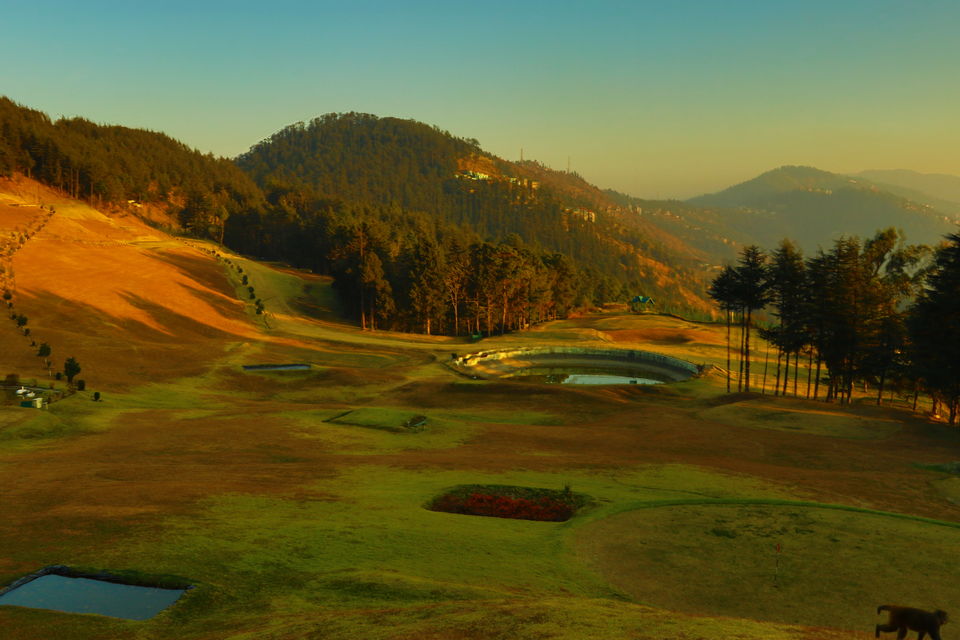 How to get there
By air: The nearest domestic airport is Chandigarh (68km away) and the nearest international airport is New Delhi (365km away).
By train: The nearest railway station is Kalka, around 108km away. There are five trains from New Delhi to Kalka and you can request the resort for a pick up from the station. Cost of the train tickets start from ₹700.
By bus: Shimla is very conveniently connected by bus from Delhi and is only 22km away from The Chalets. The resort will happily arrange a pick up from the Shimla bus stand. A volvo ticket from Delhi to Shimla costs around ₹900, one-way and takes about eight hours.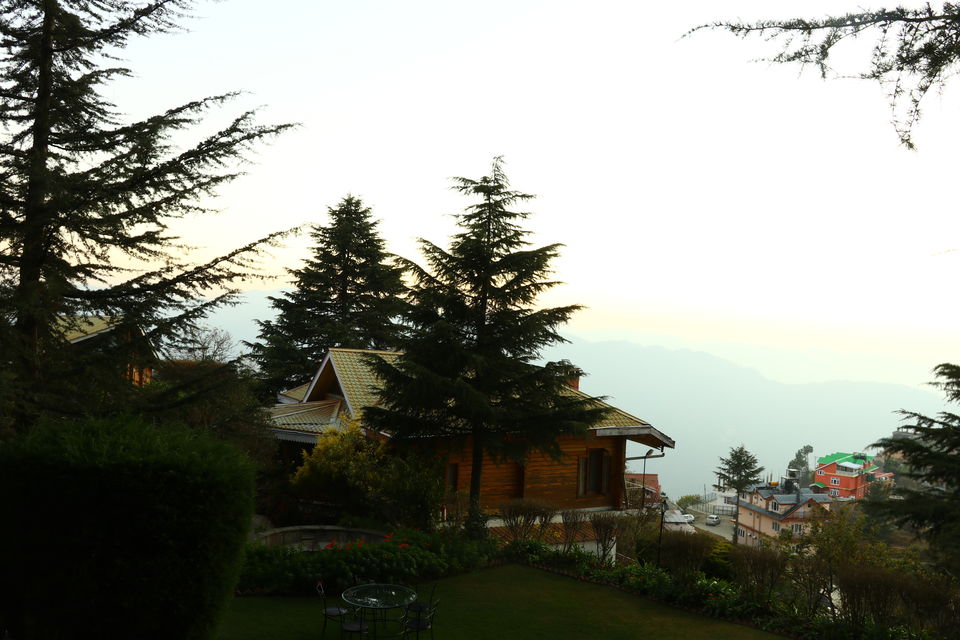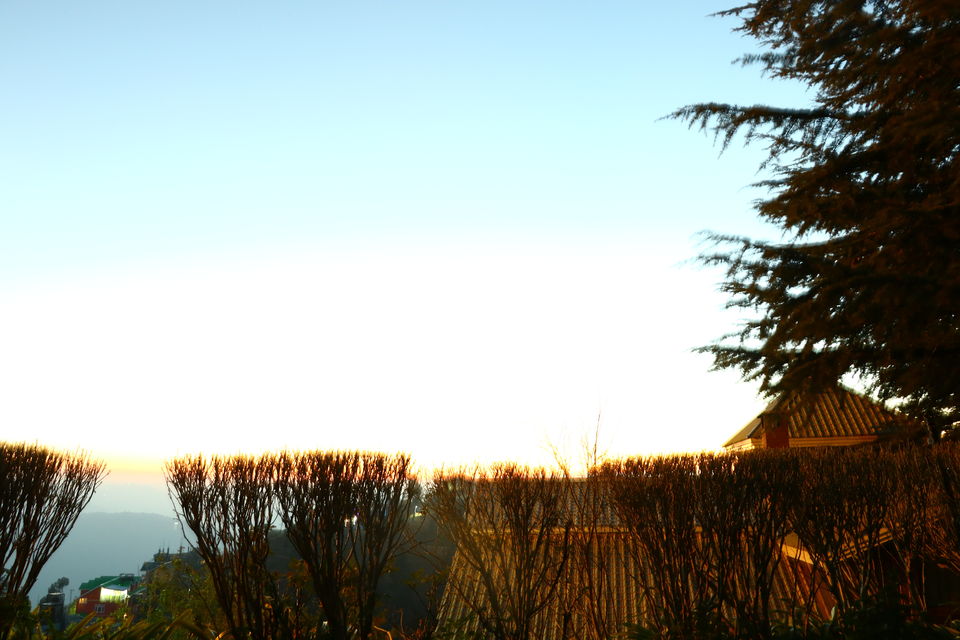 Have you every been to a hotel or a resort that made you fall in love with the place? Share your experience on Tripoto and help millions of other travellers plan their next getaway.
All images have been clicked by me and cannot be reproduced without permission.
In association with The Chalets, Naldehra