As you leave behind the unruly buzz of the cityscape and head towards the Himalayas, smog metamorphoses into fresh mountain breeze and you're ushered into a picturesque expanse adorned by pine trees, sleepy villages and clear blue skies. Mashobra, a quiet town located just an hour away from the bustling lanes of Shimla is home to an impressive boutique hotel called The Nilaya and is one of the best places to crash if you're planning to escape to the hills.
Ideal For
Nestled near the Reserved Forest Sanctuary of Shimla, The Nilaya is away from the hustle-bustle of tourists which makes it ideal for couples looking for a romantic getaway or someone seeking a peaceful vacation.
About The Nilaya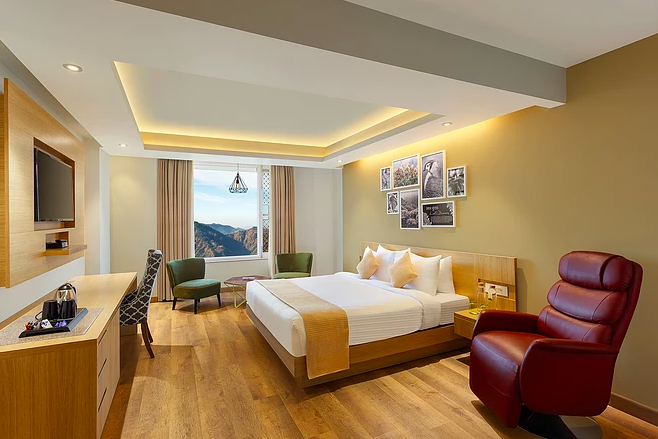 Slightly vintage, somewhat rustic and definitely modern, this property is elegantly designed with wooden flooring and furnishing. The hotel comes with 24 rooms divided in three categories: Premium, Super Deluxe and Deluxe. The rooms are further themed according to the floor they're on; birds, flowers, places and trees. All rooms offer exquisite mountain views, and are equipped with basic as well as luxurious amenities.
The activity area at the Nilaya offers a range of recreational activities. From chess, and carrom, to pool, foosball and a plethora of board games, you'll never run out of ways to keep yourself entertained.
The hotel also boasts of a well-stocked library where you can find everything ranging from Ruskin Bond to Archie Comics.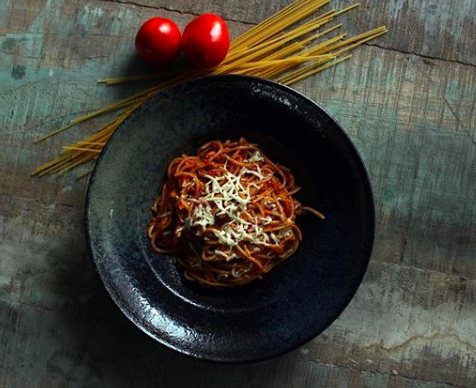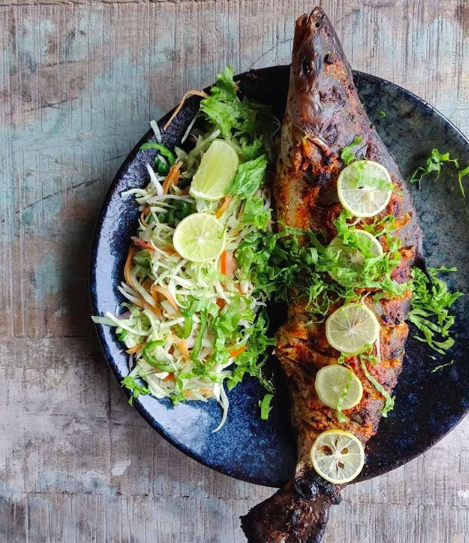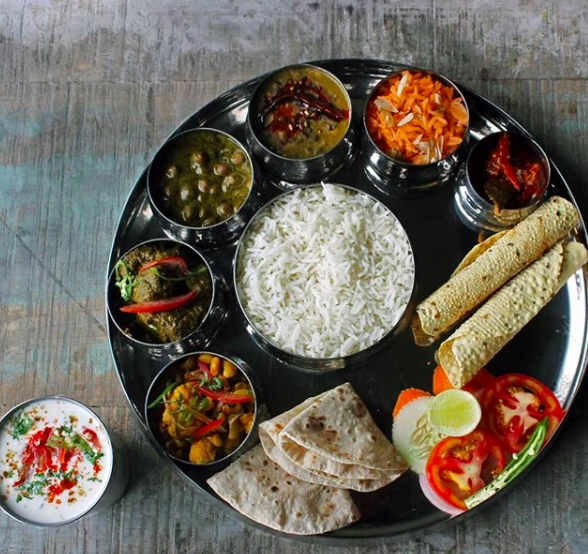 The in-house Bamboo Garage Restaurant & Bar comes with scenic views and has something in store for everyone. Whether you feel like eating Himachali, Indian, Oriental, Continental, or are in a mood to experiment with drinks, the extensive menu will have your favourites on it!
The hotel's well-stocked bar is exquisitely designed, comes with sweeping mountain views and is perfect for a romantic evening. If you're planning to propose to your significant other, there's no better place to do it than here!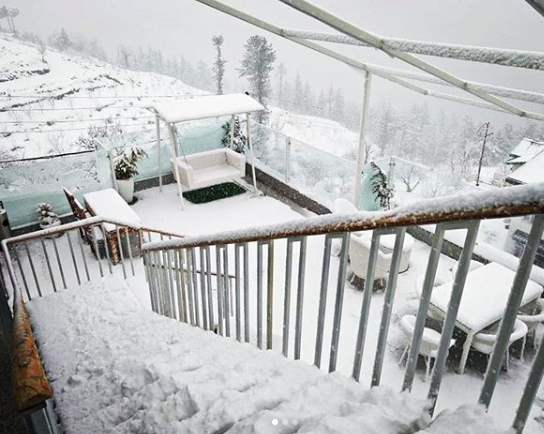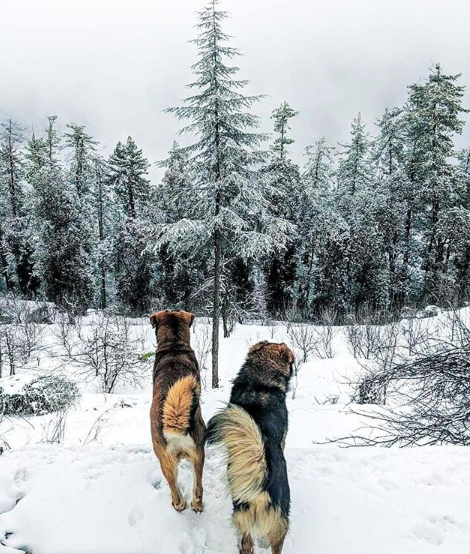 Mashobra is a year-round destination. If you prefer a moderately warm weather, April to June is a good time to visit the hotel. If you don't mind a slight nip in the air, September and October are great months to visit Mashobra. If you're a winter lover, head to the hotel from December to early February to witness a snowfall.
How to get there
By road: Delhi is the nearest metro city(365km away) and just 8 hours from Mashobra. One can drive their own vehicle or book one of the many state or private Shimla bound buses.
By train: The nearest railway station is 100km away at Kalka. One can either hire a taxi or board a local bus.
By air: The nearest airport is at Jubbarhatti, and is 36km away from The Nilaya. One can either hire a taxi from there or ask the hotel to arrange for a taxi.
Things to do around the property
There are a multitude of activities to do around The Nilaya. Find some of them below:
Spend the night under a blanket of stars!
The Nilaya's staff offers complimentary stargazing walks every night after 11pm, once the lights around the village are out. Astronomy aficionados would be delighted to spot numerous constellations, stars and galaxies. At times, elusive animals such as jackals, leopards, and foxes can also be found on these night trails.
Head to the summer capital of British India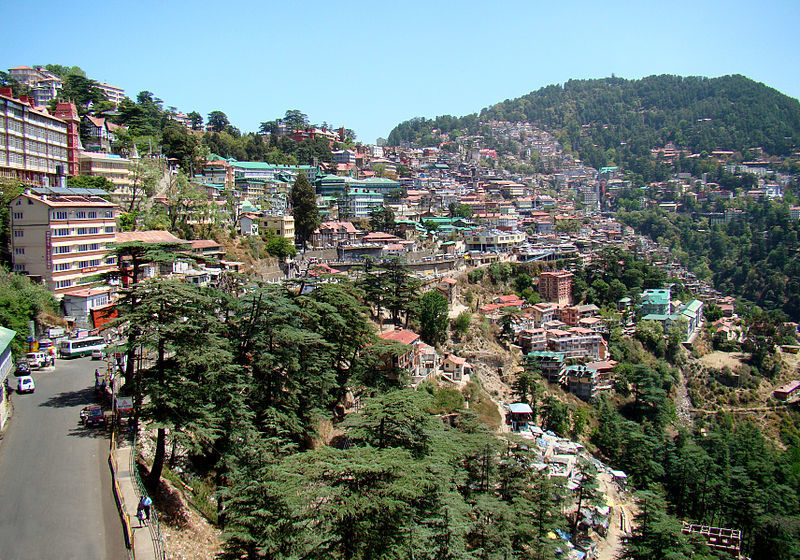 An erstwhile summer capital of India, Shimla is a historically significant place and you'll not run out of things to do while you're here. Shop till you drop on the Mall Road, experience religious diversity at the Christ Church and Jakhu Temple or go on long strolls by the ridge – you'll be spoilt for choice.
Try your hand at golf