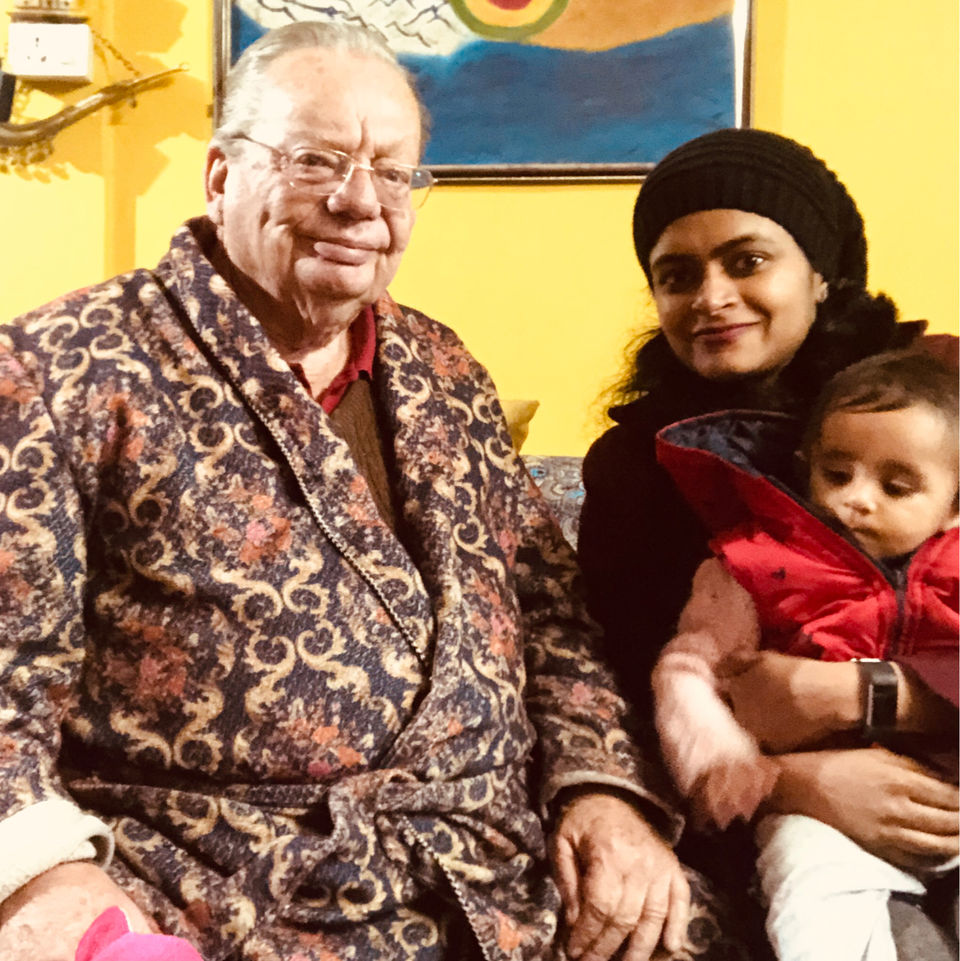 3 March 19: I decided to celebrate my little girl's birthday by travelling with her to Mussoorie to meet Ruskin Bond. Not only did this trip help me Connect with my daughter it also helped me celebrate her birthday in the most special way, I couldn't have been more satisfied ..this is a simple itinerary where the focus is on travelling with the baby and not checking off the most things I could have done on the journey. The priority was the comfort of the baby .I hope it helps anyone planning to undertake this beautiful adventure!!
We departed Mumbai at 1300hrs and reached Brigadiers Cottage, kempty falls at 2000hrs. We just retired to our room. We were treated to a sumptuous dinner. The temperature was around 7•C .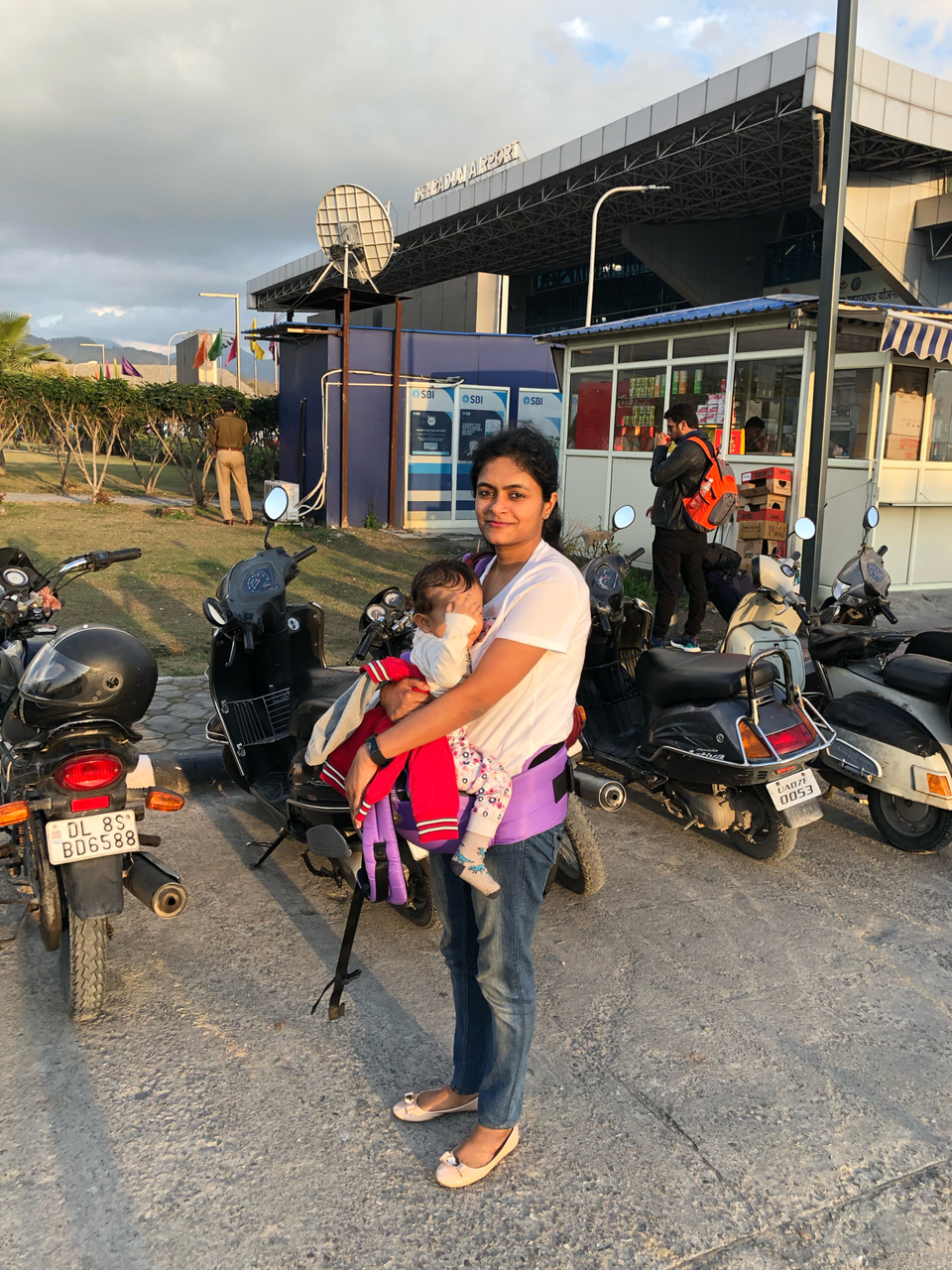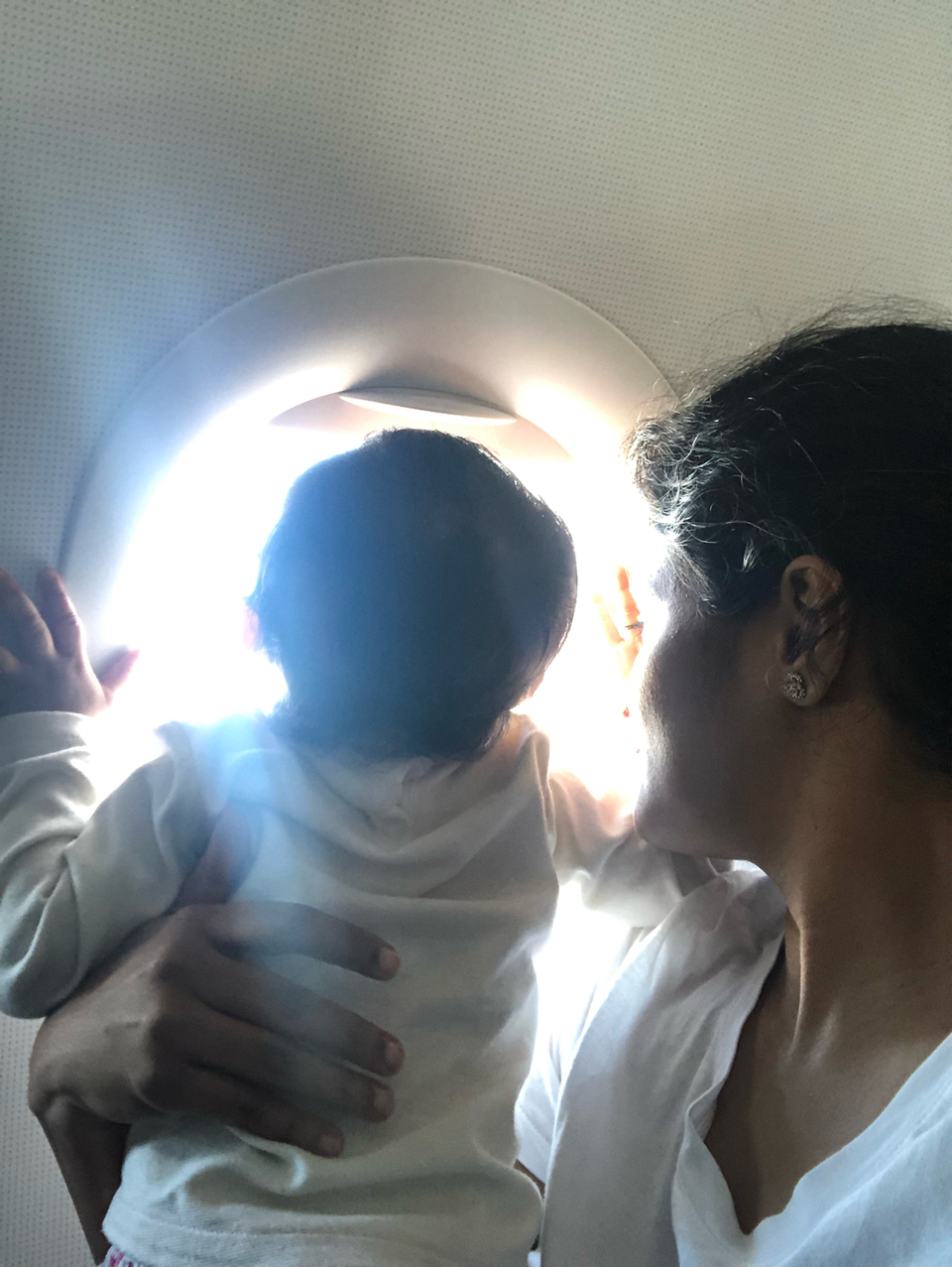 4 Mar 19: Even though the cottage was beautiful and the staff incredible it was a little far from the main mussoorie where i had to travel on the other days. The serpentine path made my baby a little uncomfortable so i decided to shift to Fortune grace that was more centrally located. After a hotel change by lunch I took off to the Cambridge book depot to purchase Ruskin Bond books for the mandatory autograph; then i came back to the hotel ,rested and took a cab to Landour bakehouse at 1600 hrs to take some goodies for Mr Bond and his family. And look who I spotted at the bakehouse!! After this I rushed to Ivy Cottage to reach on time for my rendevous with my fav since childhood..It was the one of the most delightful and memorable days of my life that will always be etched in my memory. The man himself opened the door. He has no airs about himself and lives in a house straight out of a book. It wooden and full of thew magic of books, the magic is almost tangible. The rest of the details will just be etched in my memory for ever and ever. He humbly allowed us to take photographs with him and wrote my baby birthday messages.
After this we headed to our hotel rested had dinner and cut my baby's first birthday cake ever with the other guests at the hotel :)
5 March 19: After a lazy morning and a filling breakfast we headed to ropeway at mall road in a rikshaw that dropped us at the correct location for Rs.50. The cable car dropped us at gun hill. There is a telescope point at the hill where 3 telescopes are installed and there is a clear view of 9 points-tendulkars bunglow, the college where mai hoon na was shot, lal tibba,etc,etc..after this we took a ride back to the mall road in the cable car, took a rik to our hotel. At 1600hrs we headed to chic chocolate to try their chocolates. I purchased a red velvet pastry and assorted chocolate boxes. On return we hopped into our cozy bed followed by playtime in the hotels' recreation area. The day ended with a nice dinner and nap time . Another happy day ended.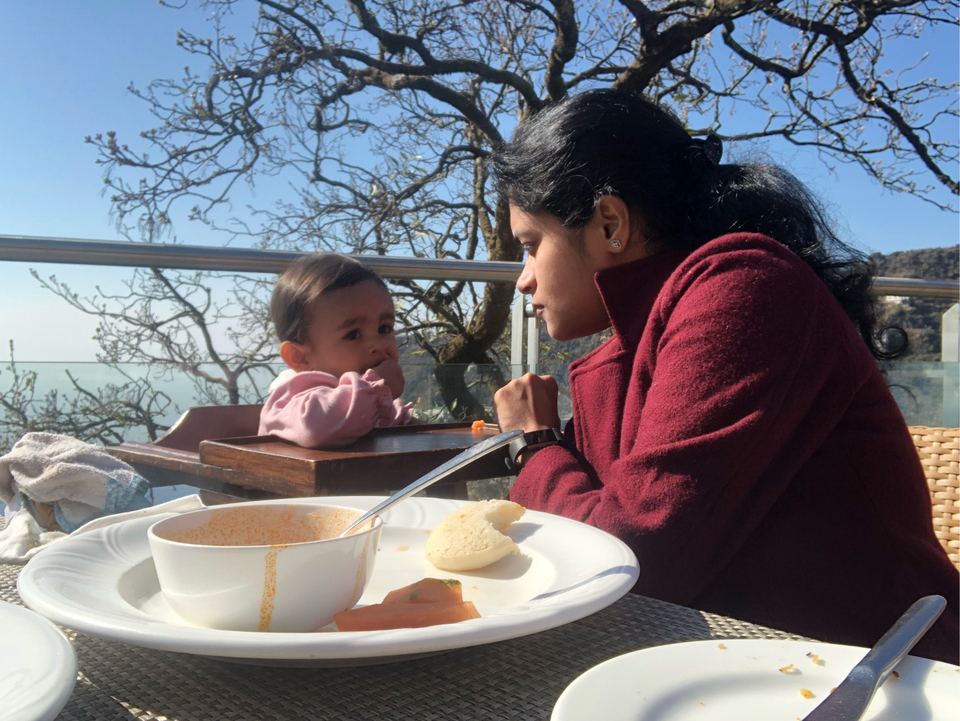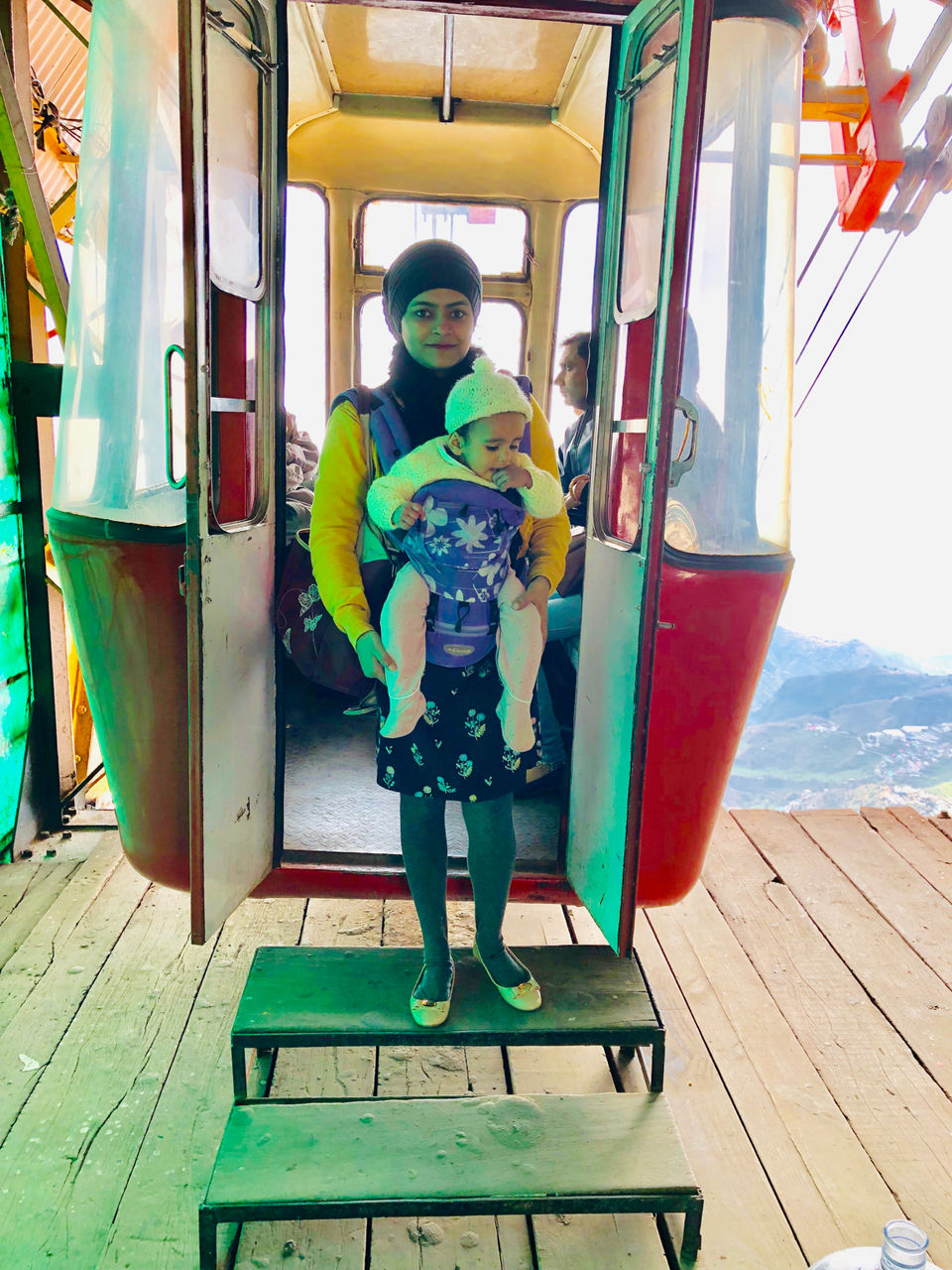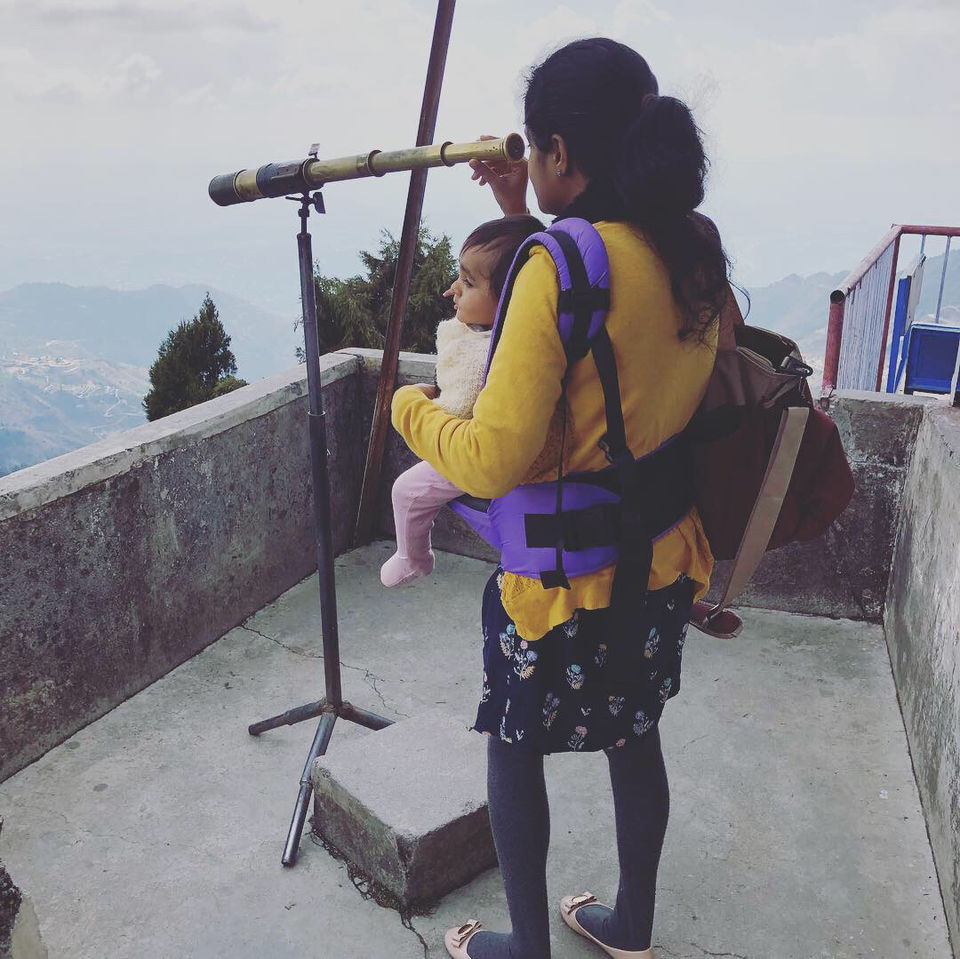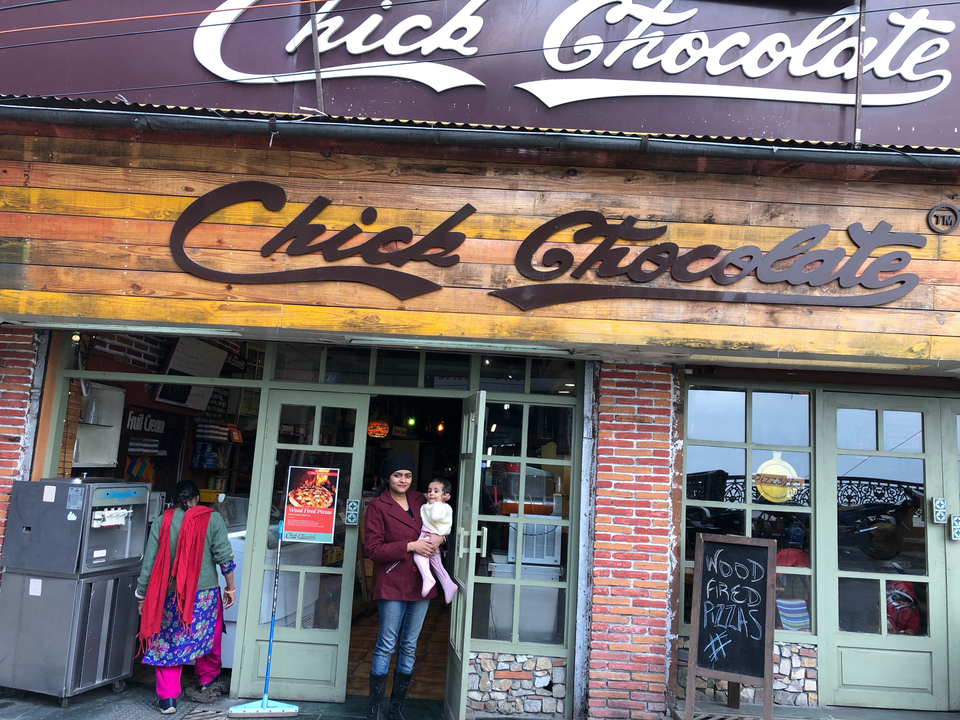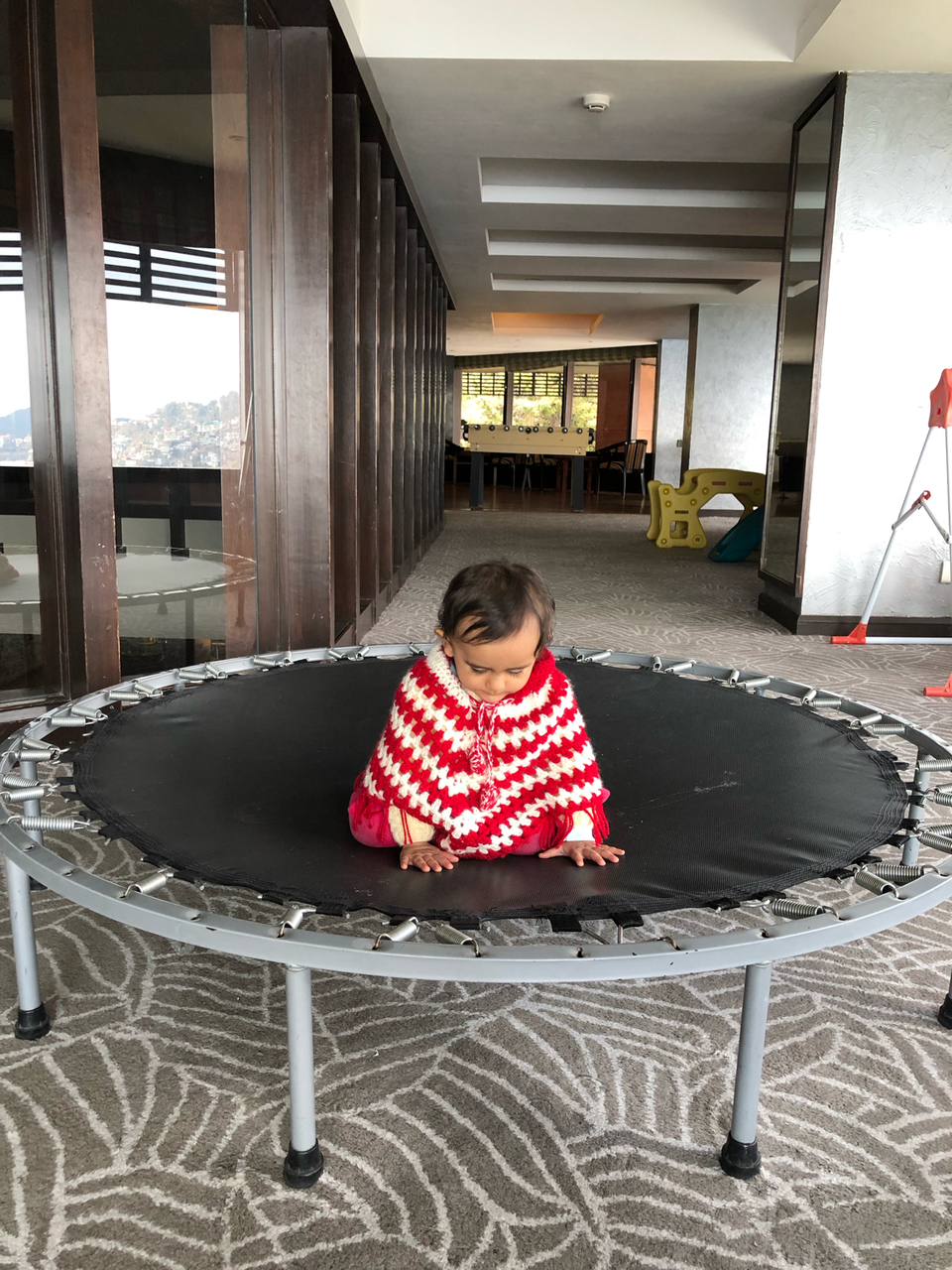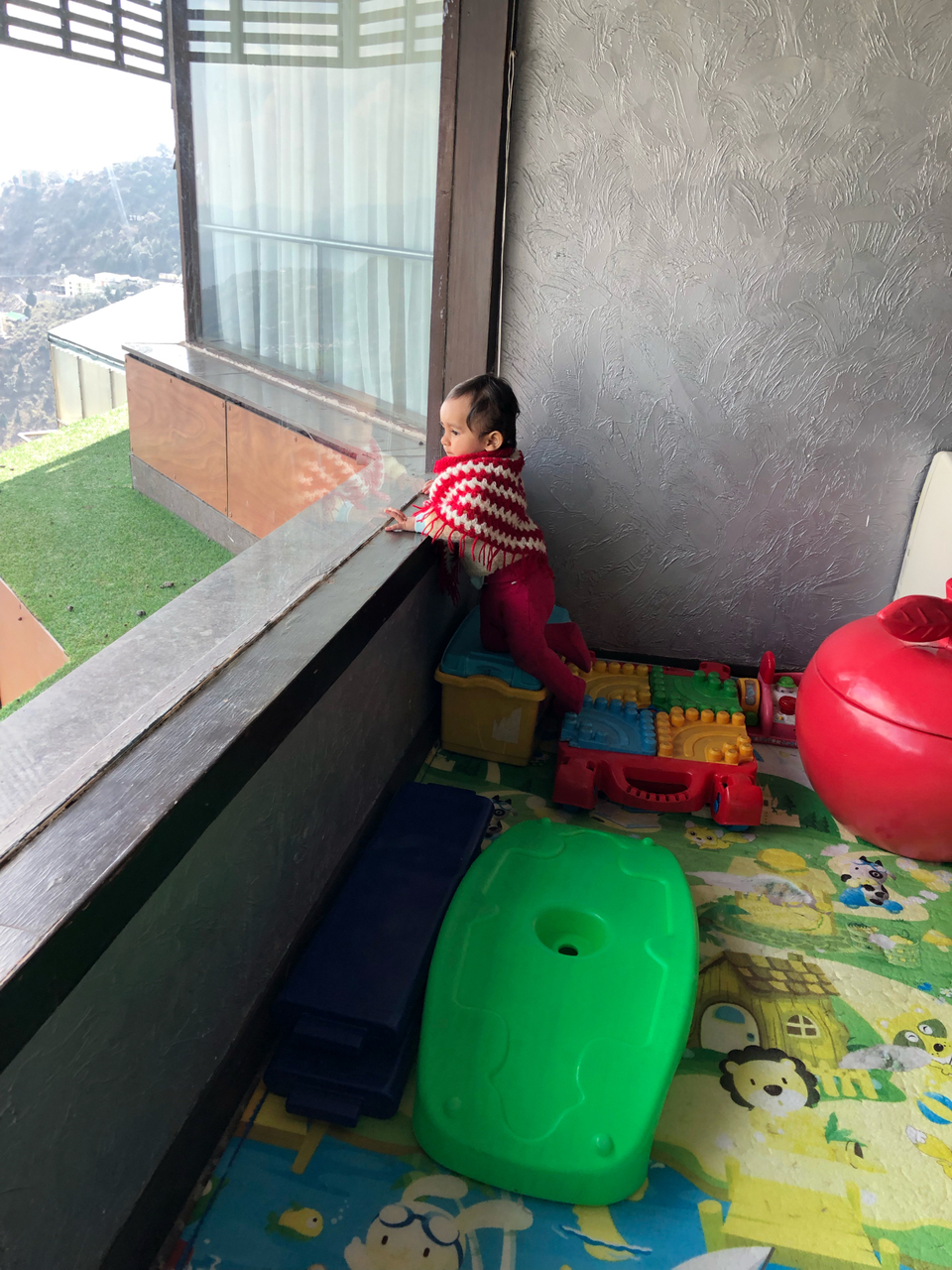 6 March 19: At 1145 hrs we headed towards Company garden that we reached in 15min. My baby was really excited and loved walking around and watching the fountain and the water fall in it. She laughed excitedly. We also enjoyed a few viable rides, visited the wax museum. There are also boating facilities available but I didn't find it very impressive and decided to postpone the boating for Mussoorie lake.
After spending about an hour at the serene garden we got back rested played in the play area. In the evening we headed to the mussoorie library right outside the hotel that caught my eye due to its old school charm. A casual stroll later we had dinner and called it a day.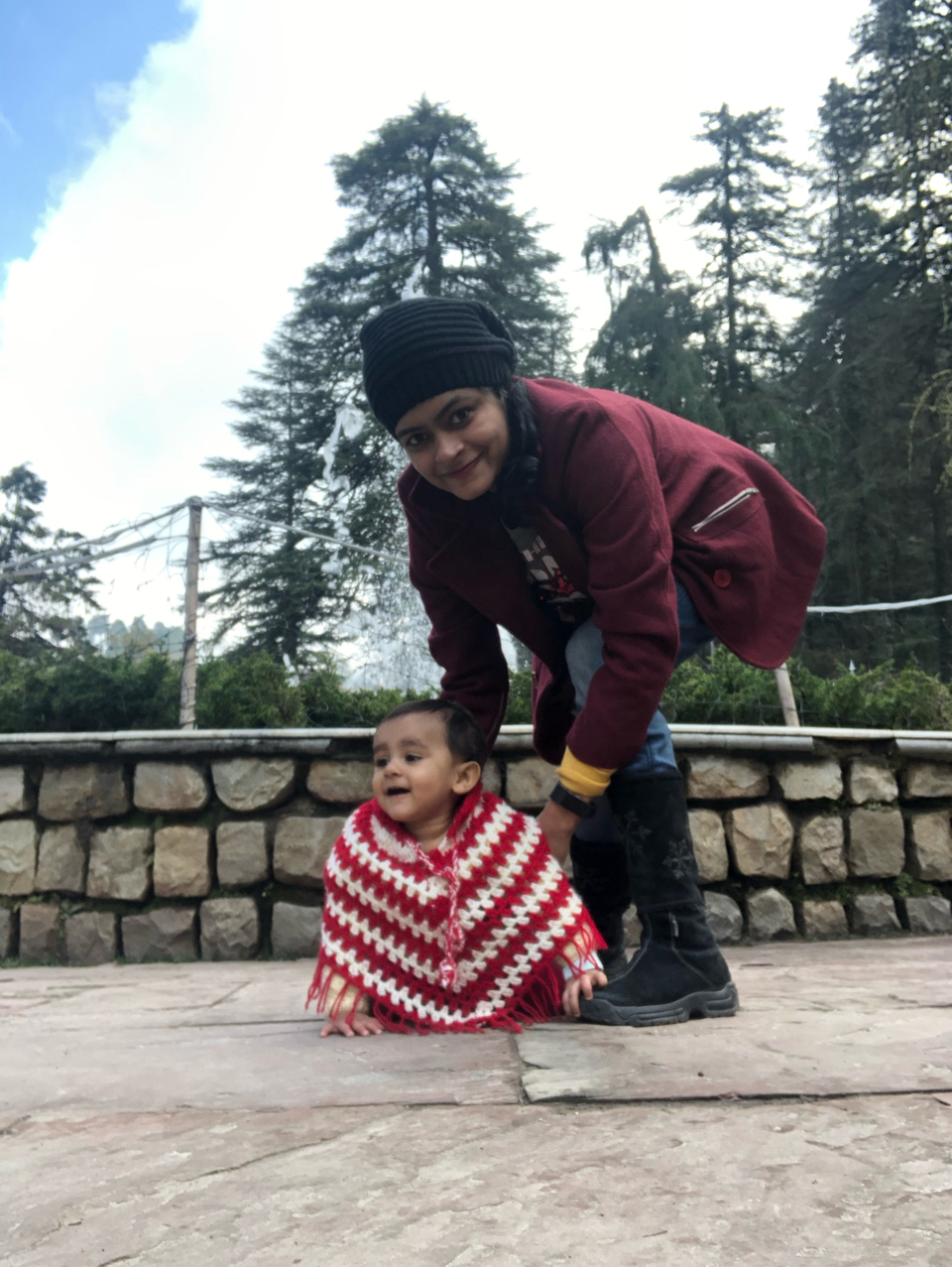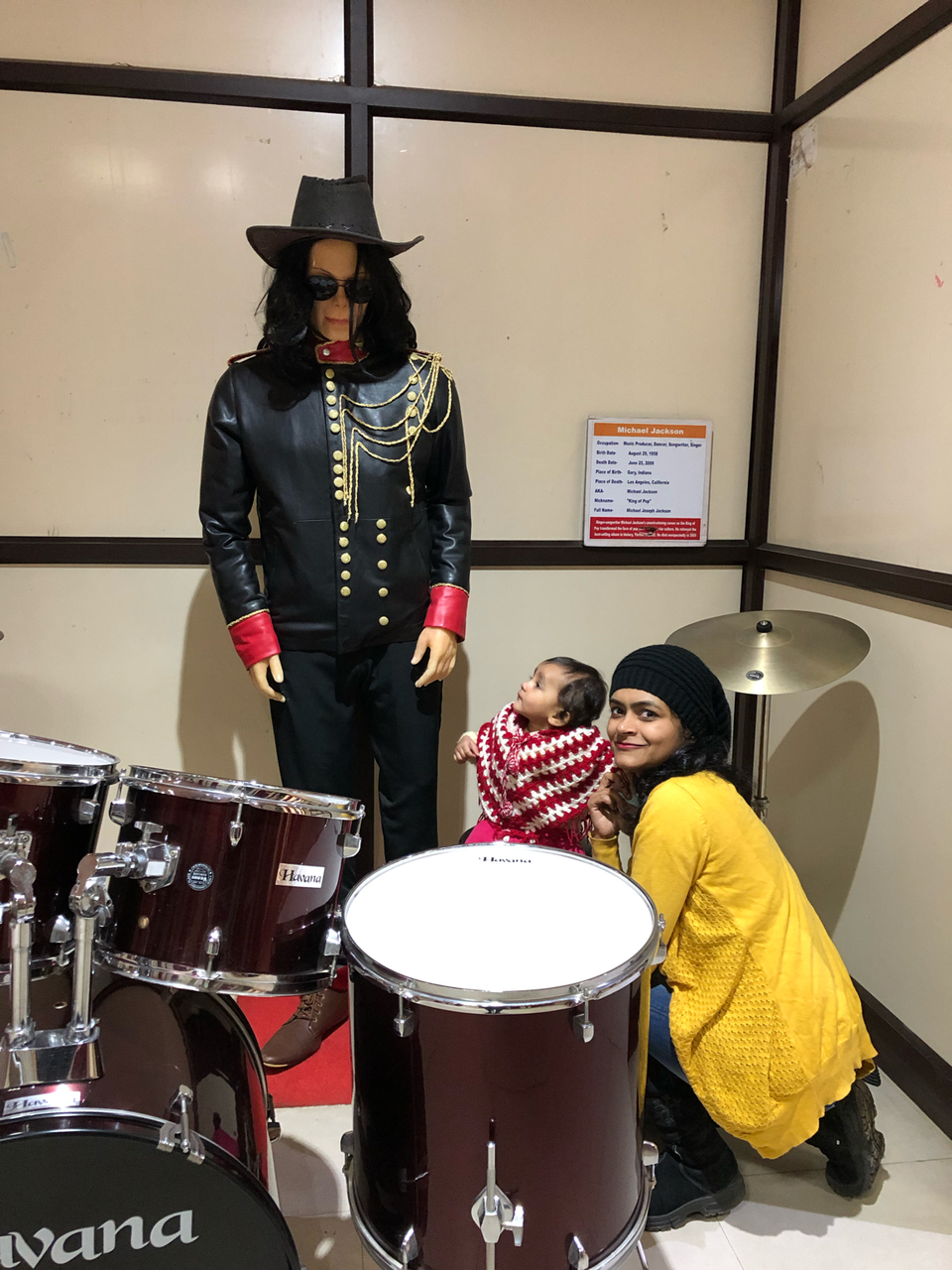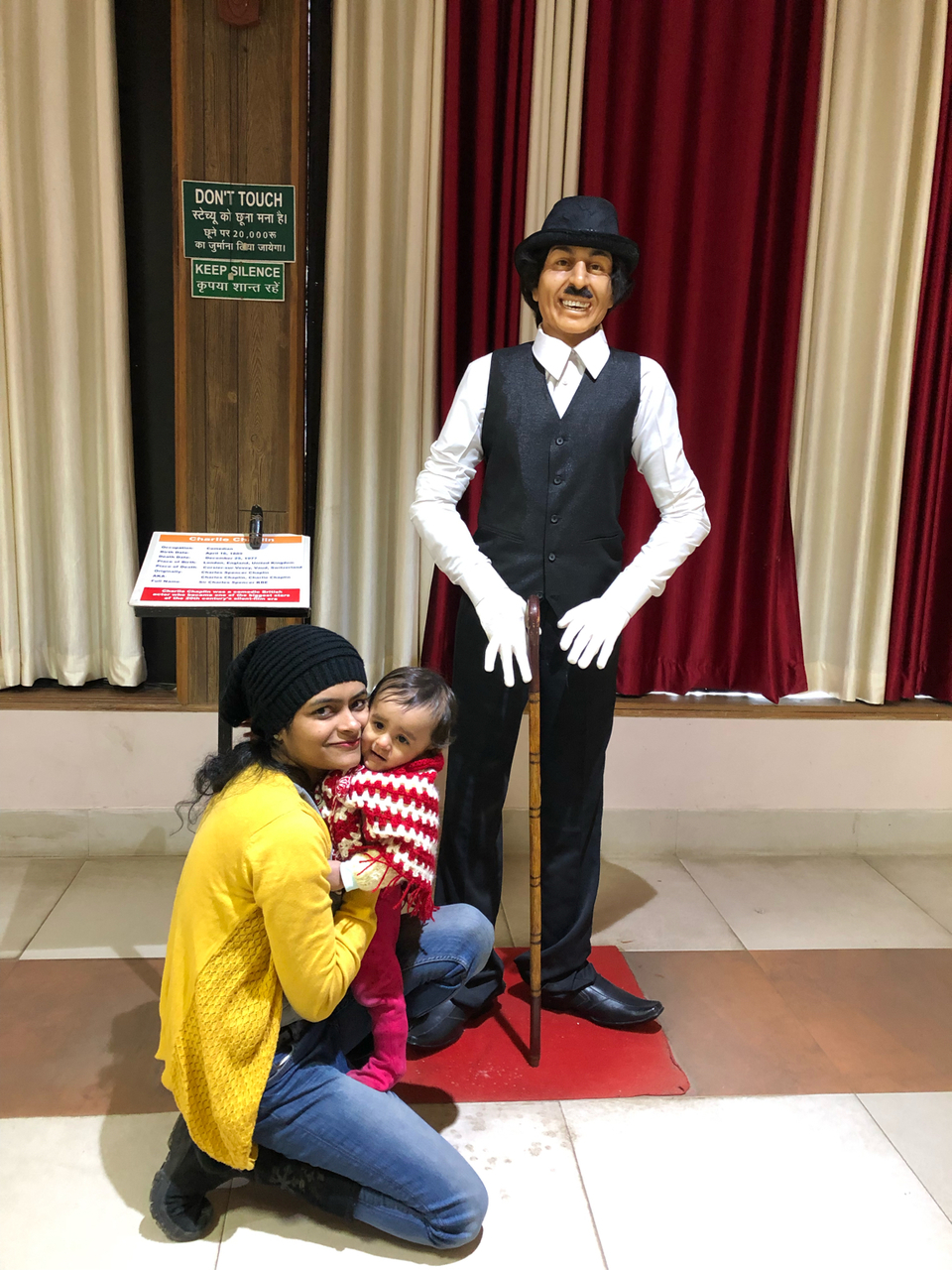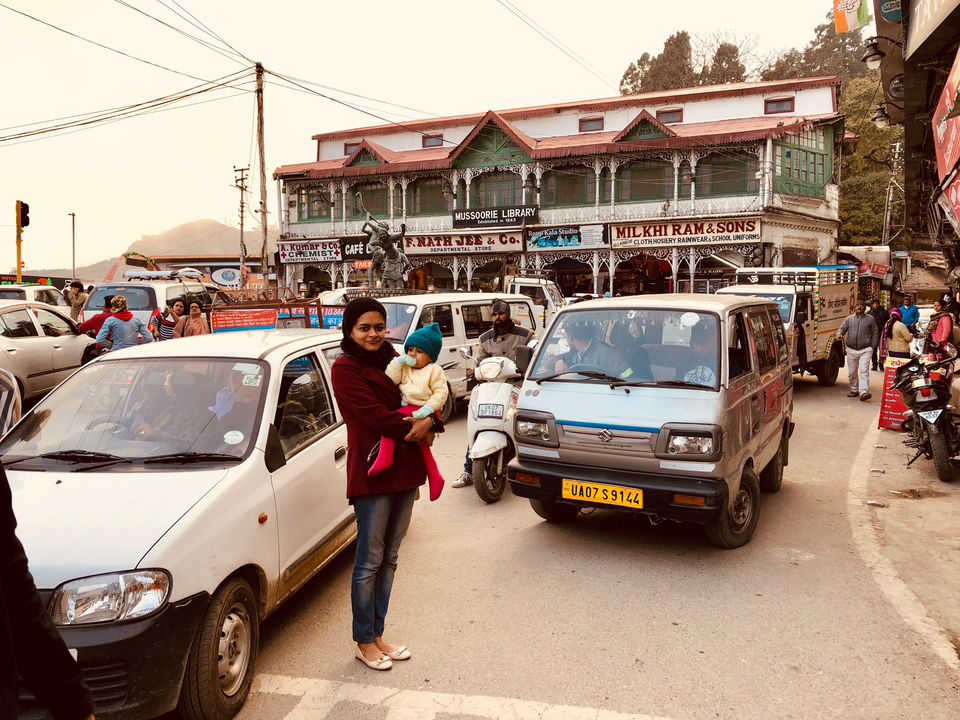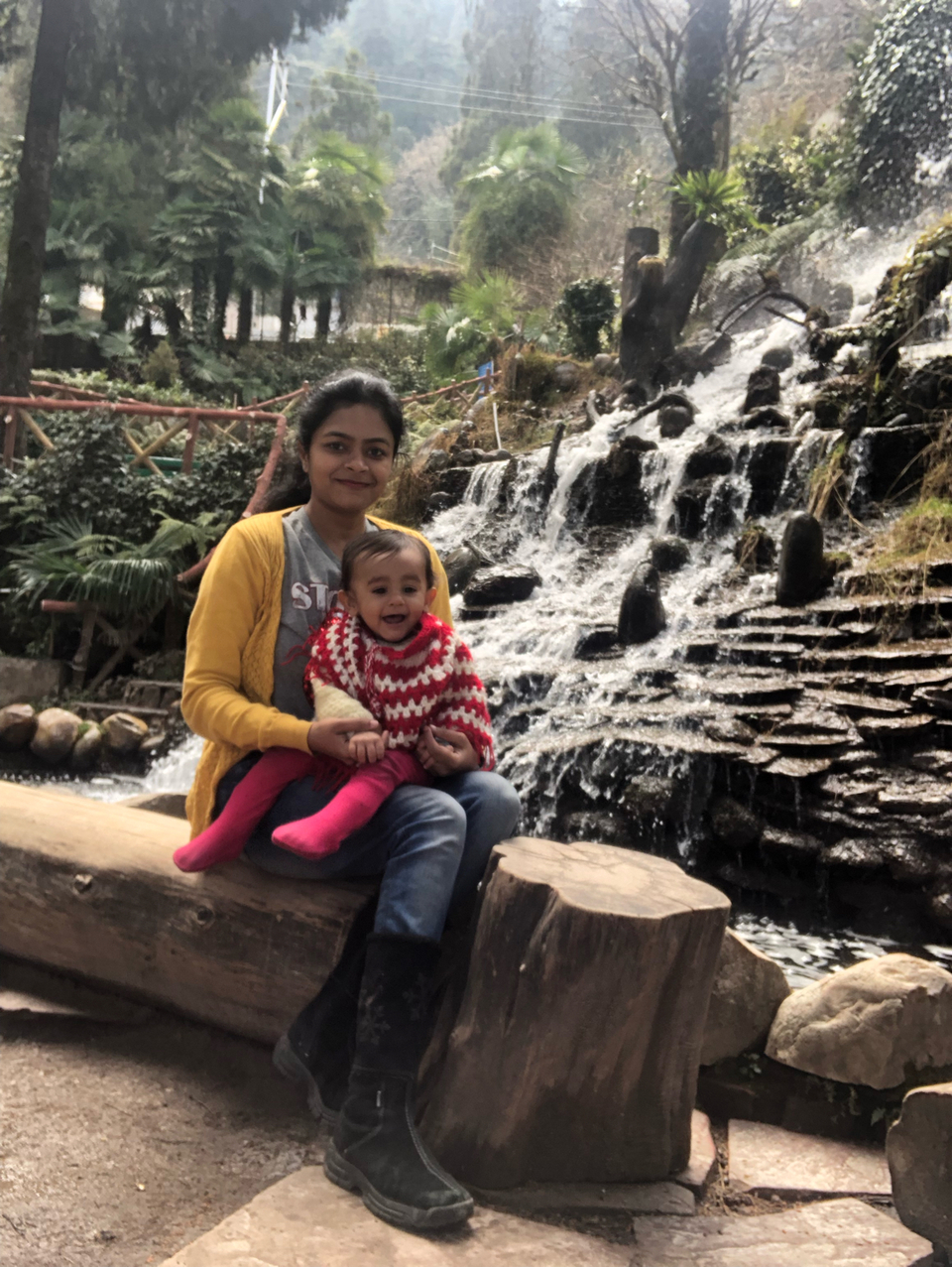 .7 Mar 19 : We started from the hotel at 1130hrs to catch our flight at 1800 hrs because I had decided to visit the Mussoorie lake and dehera zoo on the way. Even though I took it really slow i reached way too early but spent my time in the baby care room at the airport.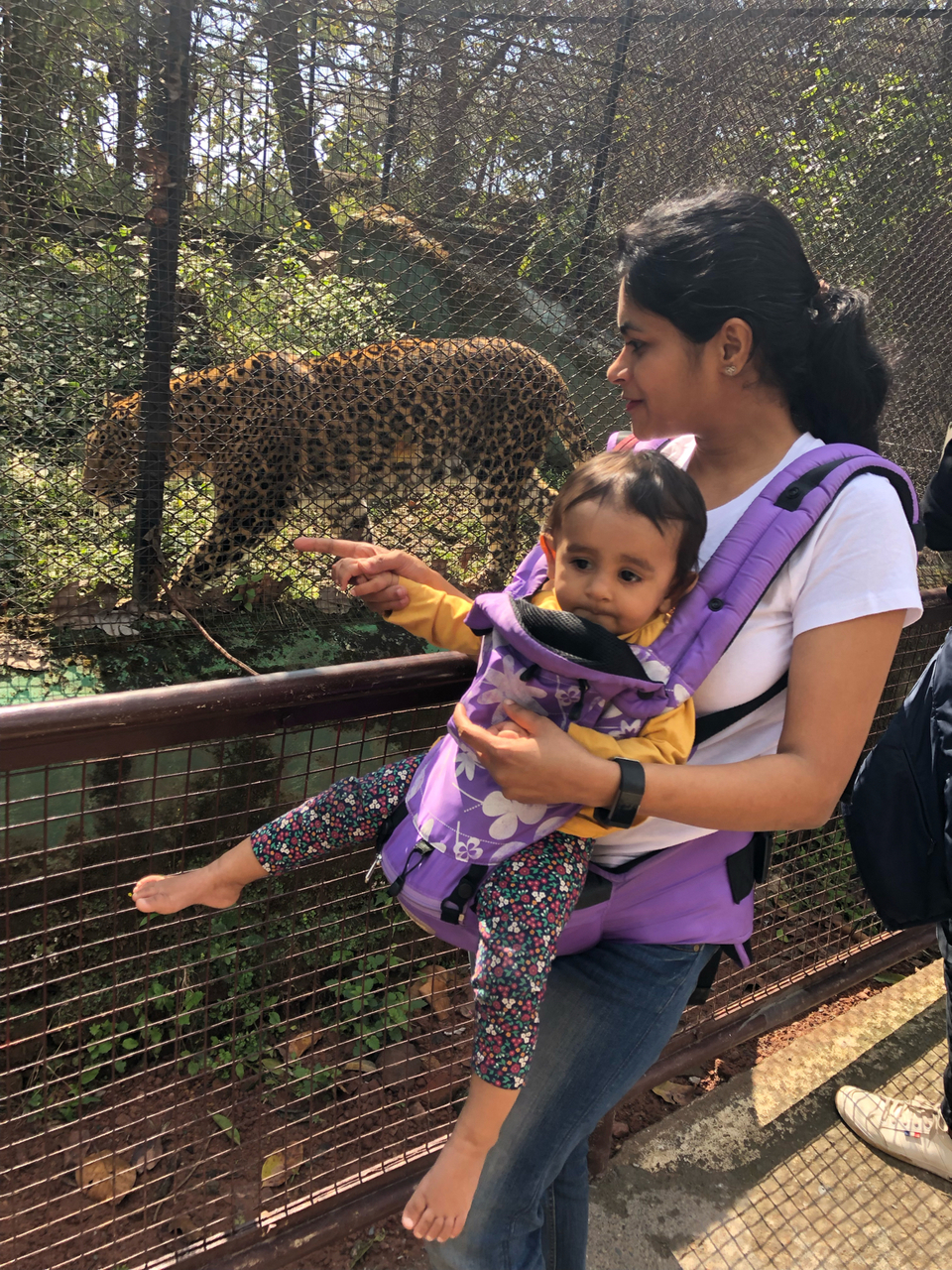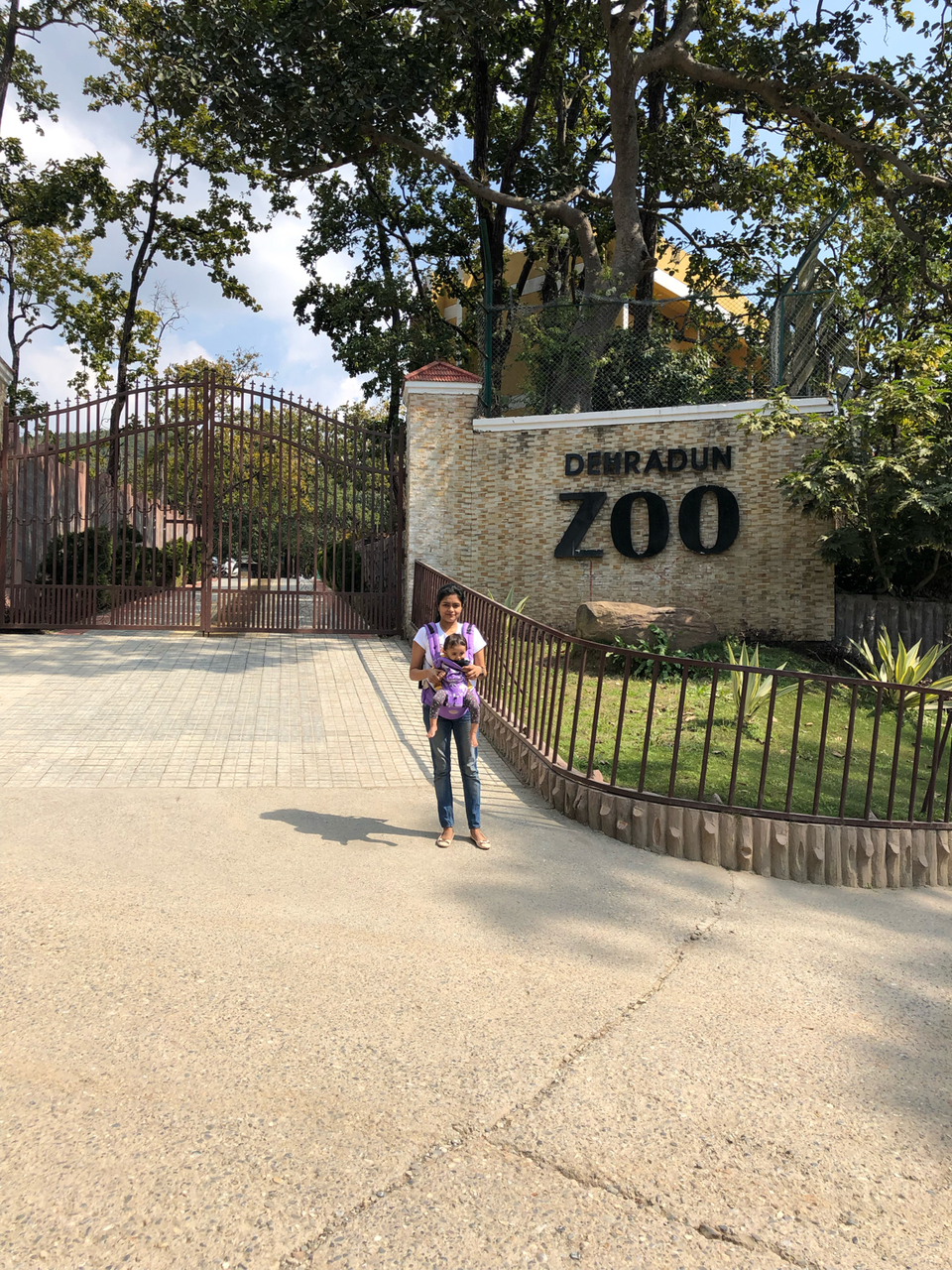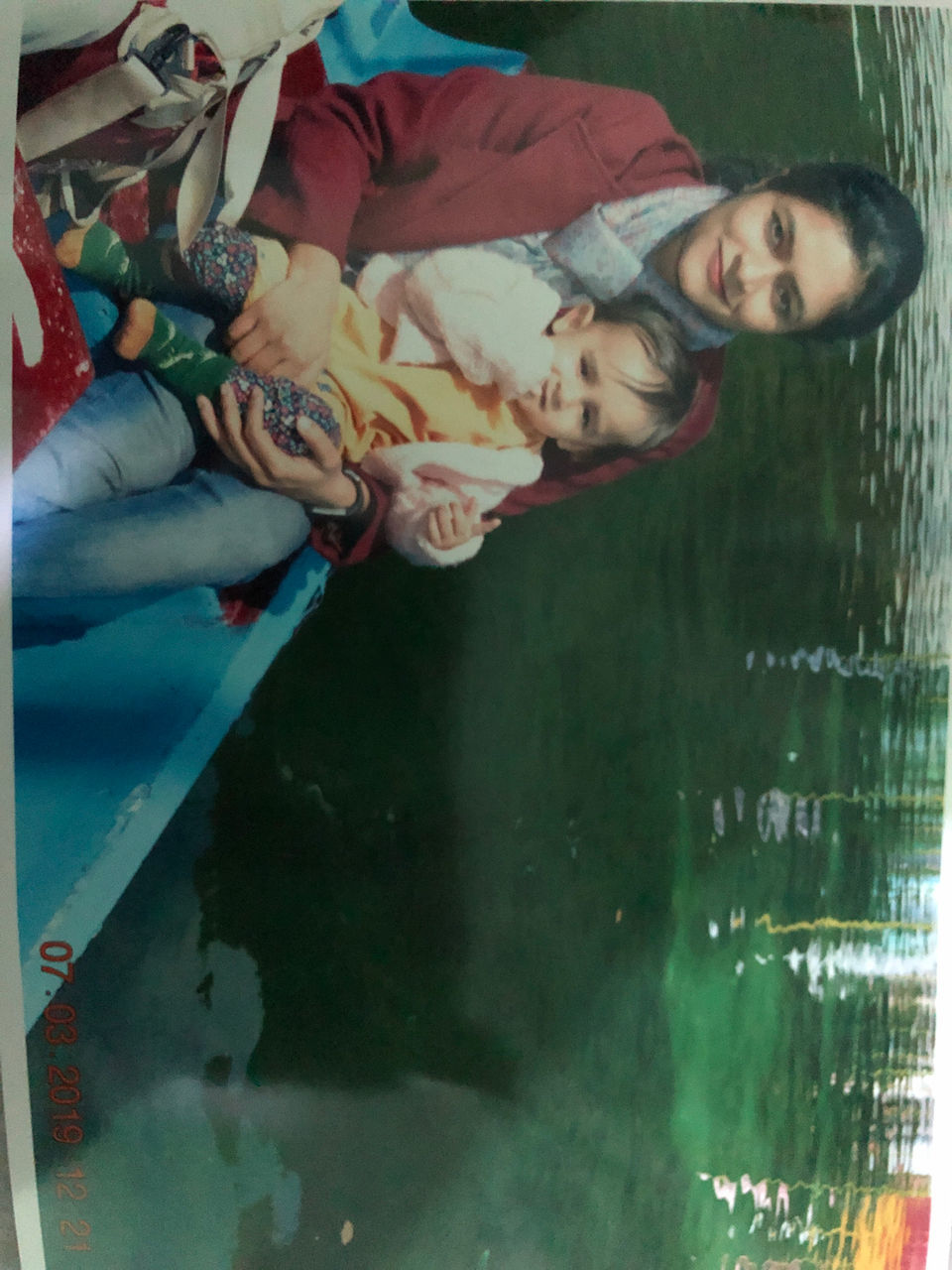 This trip was an adventure; that I planned with great excitement but it did give me the jitters on the day before the commencement of the journey! This experience was truly enriching and has given me a heart full of memories that I will always cherish and I hope this story gives my girl immense happiness on how her birthday was celebrated! A few tips that helped me:
1. save money, having a good bank balance will keep you at peace with a baby.
2. carry sufficient clothes for the baby that weather appropriate
3. medicines
4.book a good hotel. Dont compromise on the quality of accommodation.
5. Plan Plan and Plan very well and well in time-your agenda, transportation, accomodation.
6. Pass on the details of accommodation and transport to your family members.
7.travel food for the baby
8. essentials for your own comfort.
9. You are going on a trip with your baby to strike a new cord and rediscover what you and your child can accomplish together. It should be a fun trip not an exhausting and draining one. Be practical and relaxed don't be too ambitious in trying to tick off everything on the list. 90% of your happiness will depend on the mood of your baby and your own mental state. Keep in mind that you might not be able to cover everything on your list. Concentrate on cherishing this adventure you have undertaken with your baby.
Hope this helps