It was 11.30pm around , my bus from coorg reached at Bangalore at satellite bus stand.There were a few people at bus stand.I was so scared. Bangalore is different in night as compared to Pune. Lonely roads, less people.. !!! I called that hostel guy "Sidharth" that I will be reaching there in half and hour, though I have not booked it previously online.
So, I booked an OLA to my hostel "Electric Cats Bed and Breakfast Annexure". It took nearly 20 mins to get a cab because OLA driver was not able to find the location and He didn't know Hindi and English much !!
Finally got a cab.I was hopping that hostel should allow me at this time.Secretly, I was praying to reach asap. Empty roads of Bangalore was scaring me alot..!!
I reached my hostel, called Sidharth, he came to pick me downstairs. Previously, I was staying in "Electric cats beds and Breakfast", their other hostel and this time in annexure.
I am glad that he allows me at this odd time.He said we will do entry formality tomorrow morning as its too late now, You can sleep, he showed me my DORM(Dormitory) and washroom and told me there is one girl staying in the that DORM too.
I saw some clothes in a bed opposite to my bed. I thought must be an Indian girl...!!. So I did not think that much as I need to spend only one night...I got freshened up.Sitting in my bed, I was thinking how to spend a day in Bangalore. I already roamed alone one day in Bangalore, on the day before going to coorg. So, I was just thinking about the places where I can go.
And here a girl enters in the room, We exchanged our glances, but we did not speak, she took some stuffs from her locker and went back and after some time came again...
Then she said "Hie !!!", I look at her..said hi...she was looking like an Indian somewhat but she wasn't.
I asked her whats your name..? She said I am Sarah !!!
Then I started asking about her country and why is she here..She was from France and was on a year long trip all over the world, I was shocked !!! I said Oh My GOD....I was so surprised at that movement that I started asking her lots of questions...Then she told me that she quite her 2 year job at France and will be travelling to the places all over the world for the one year SOLO !!!!
And she chose INDIA as her first destination to start her one year long trip..I was so proud to be an Indian at that moment..I smiled because I got my travelling companion for next day. I told Sarah that she can join me for visiting places in Bangalore, I thought she wont come but she said "YES" !! I thought as a formality she just said yes...next day she wont come..Then we slept...but she told me if I am going after 10am then she can come,She can not wake up early and visit places. I said dont worry I too cant do the same..
I woke up at 9am. Got ready and Then I came back to room , what I saw she was waiting for me for the breakfast.. It was so cute... !!
We went to the other branch of hostel where I stayed previously Just 5 mins away from this hostel. Then the receptionist said we had only dosa for the breakfast..
We ate dosa together, than booked a cab and first went to Bangalore palace.At Bangalore place, security was asking me is she foreigner or not. Because there were other charges for entry fee for foreigners in India for visiting historical places.I told him she is Goan :)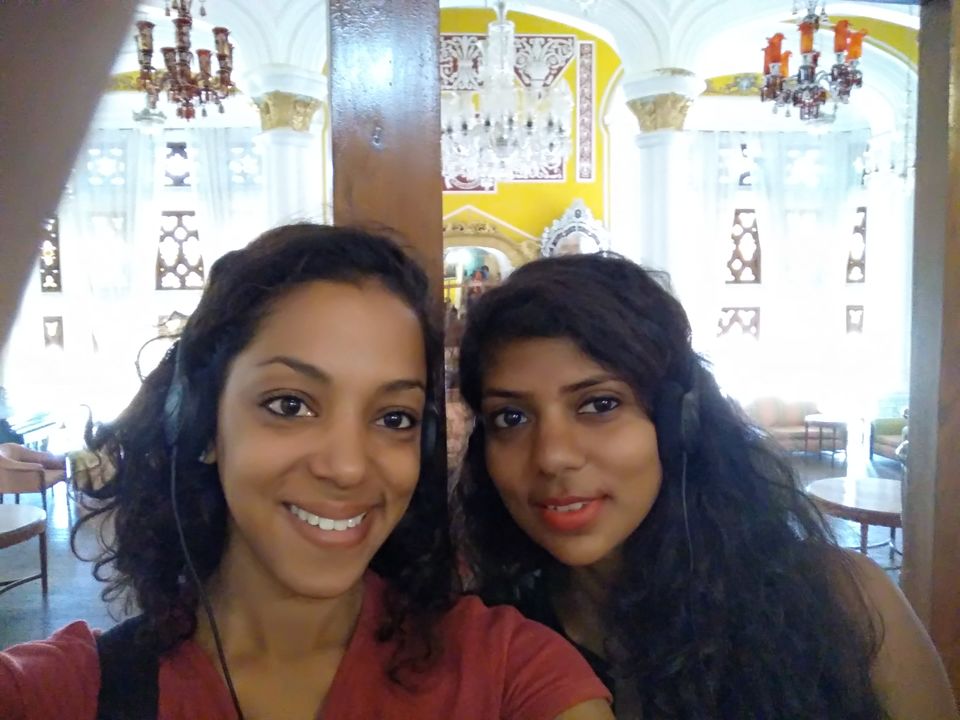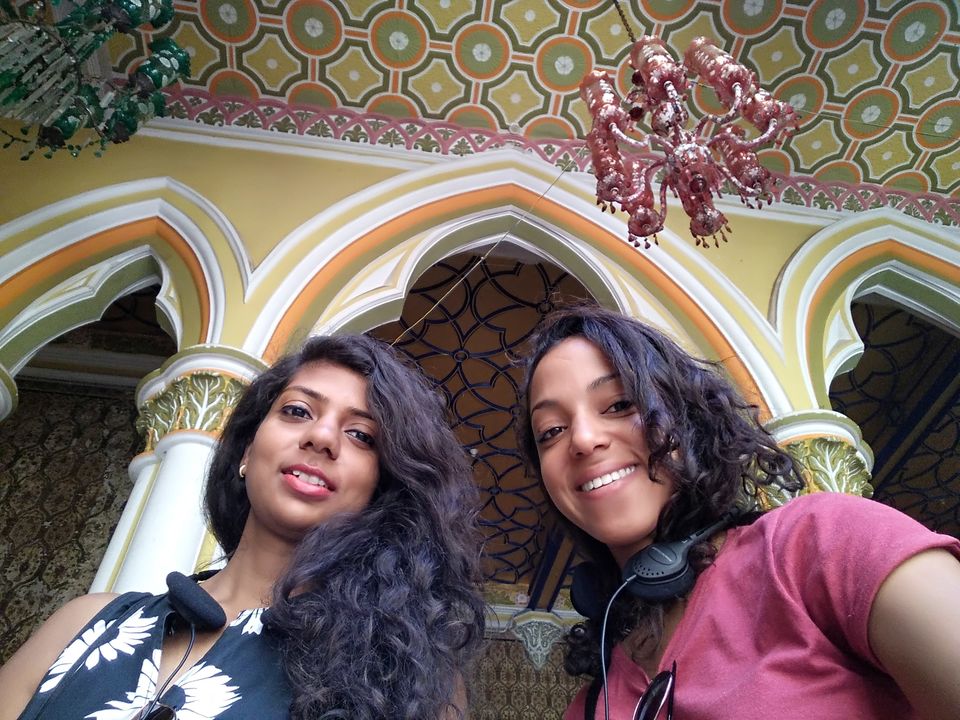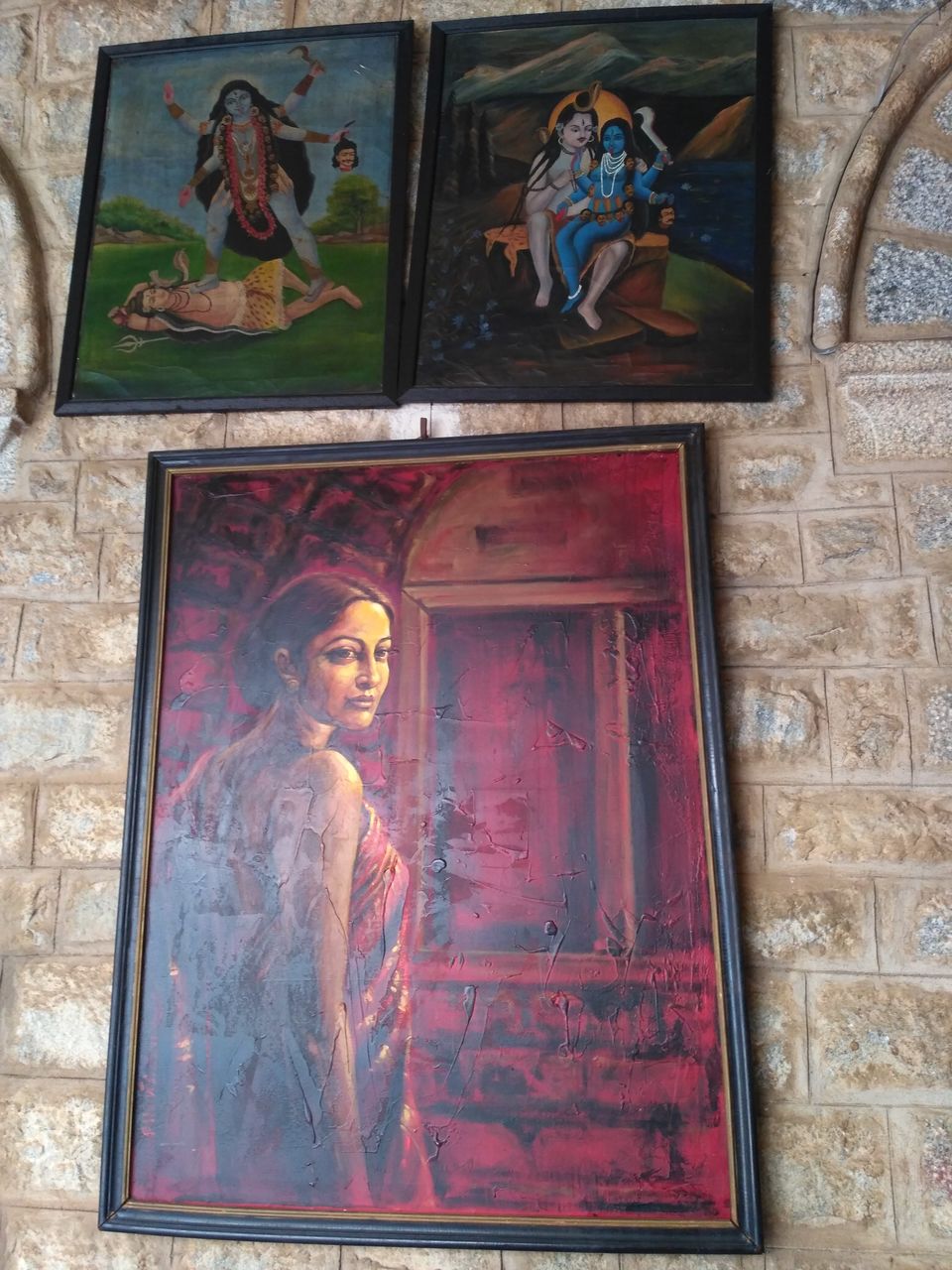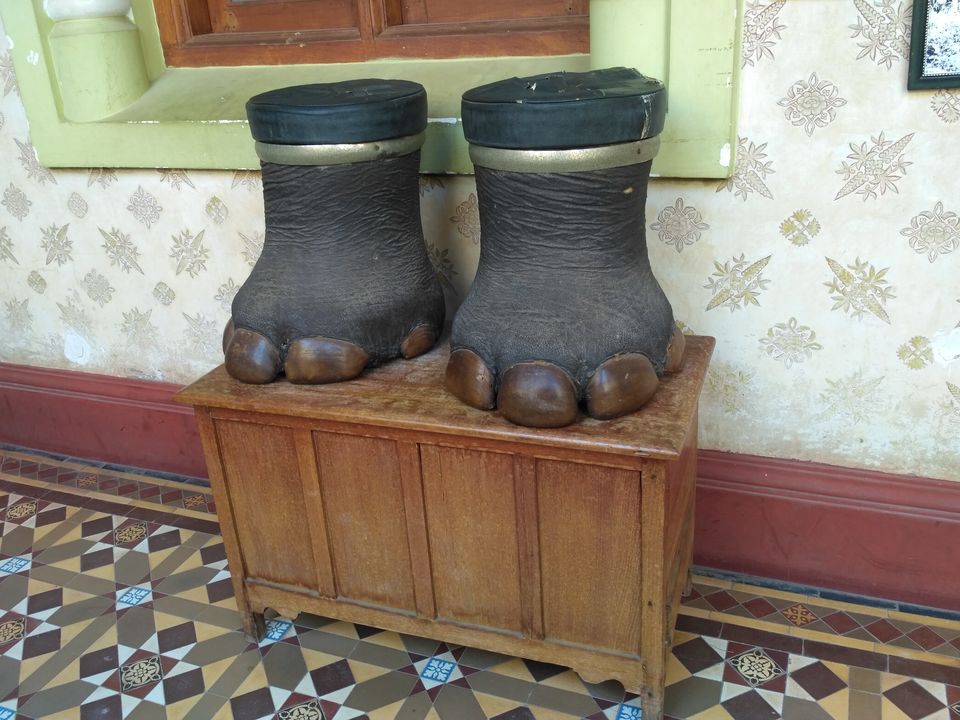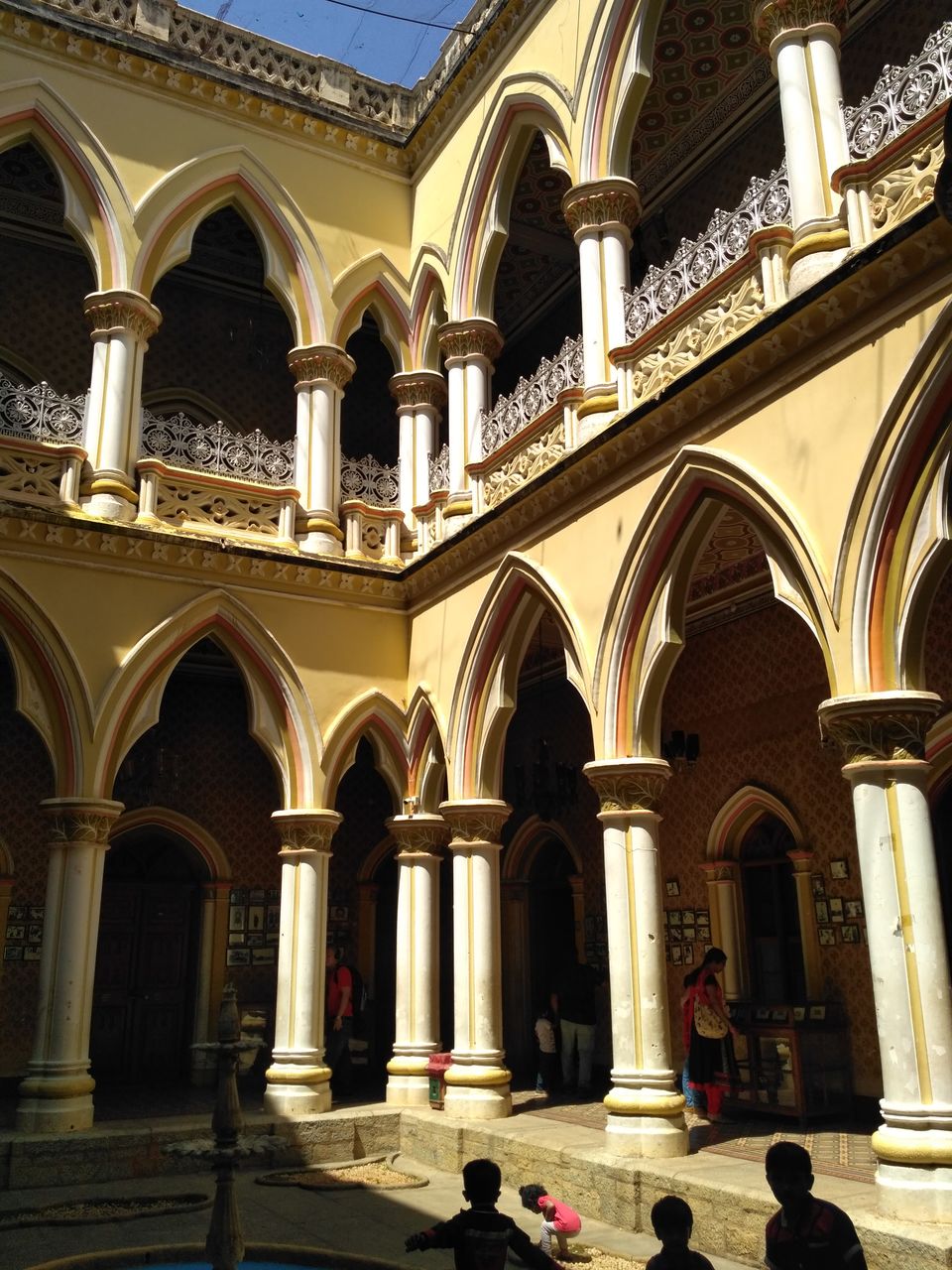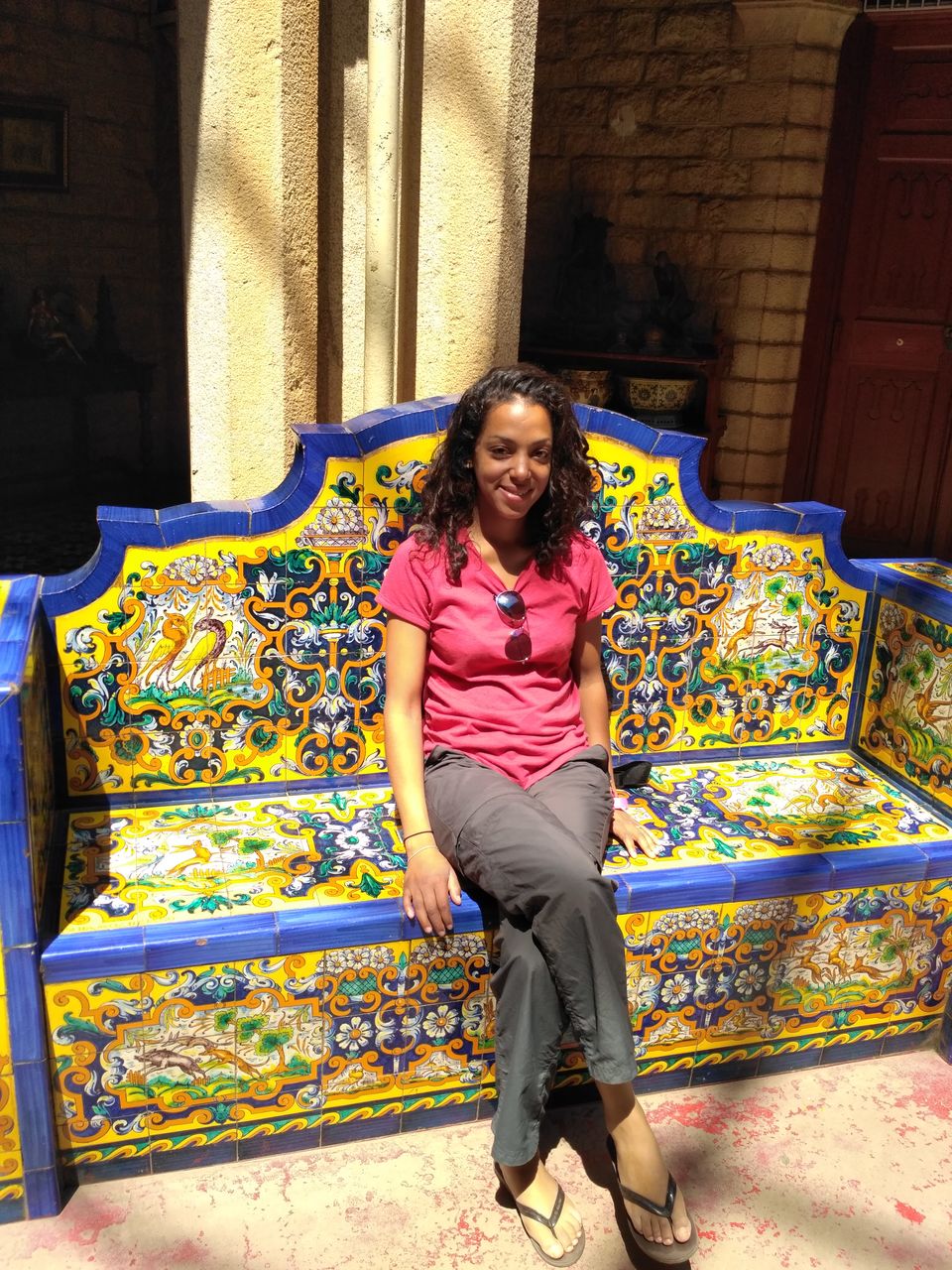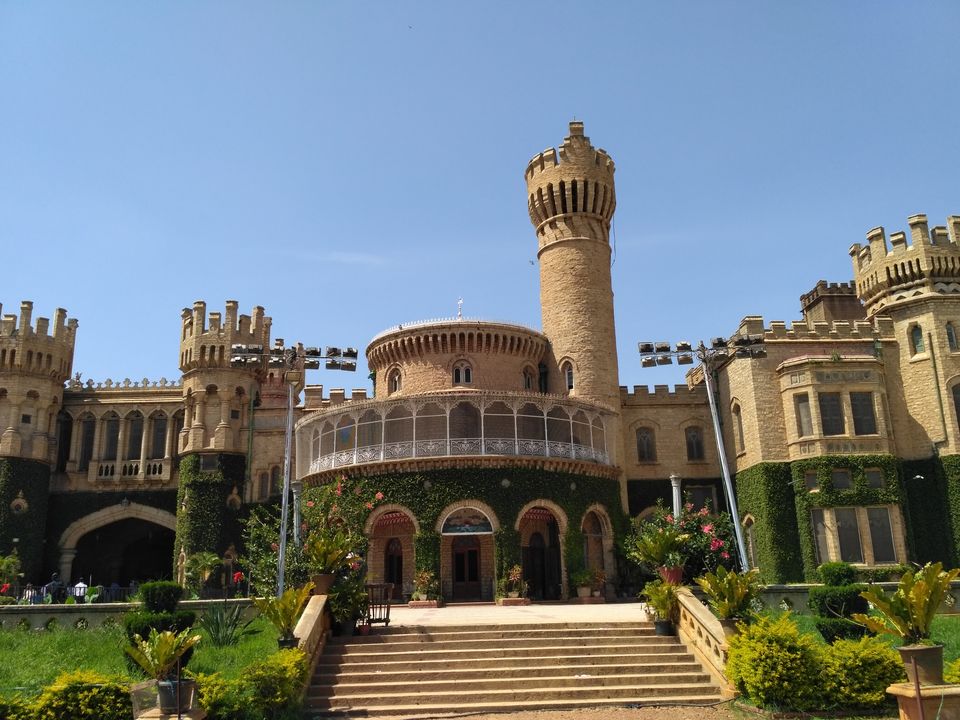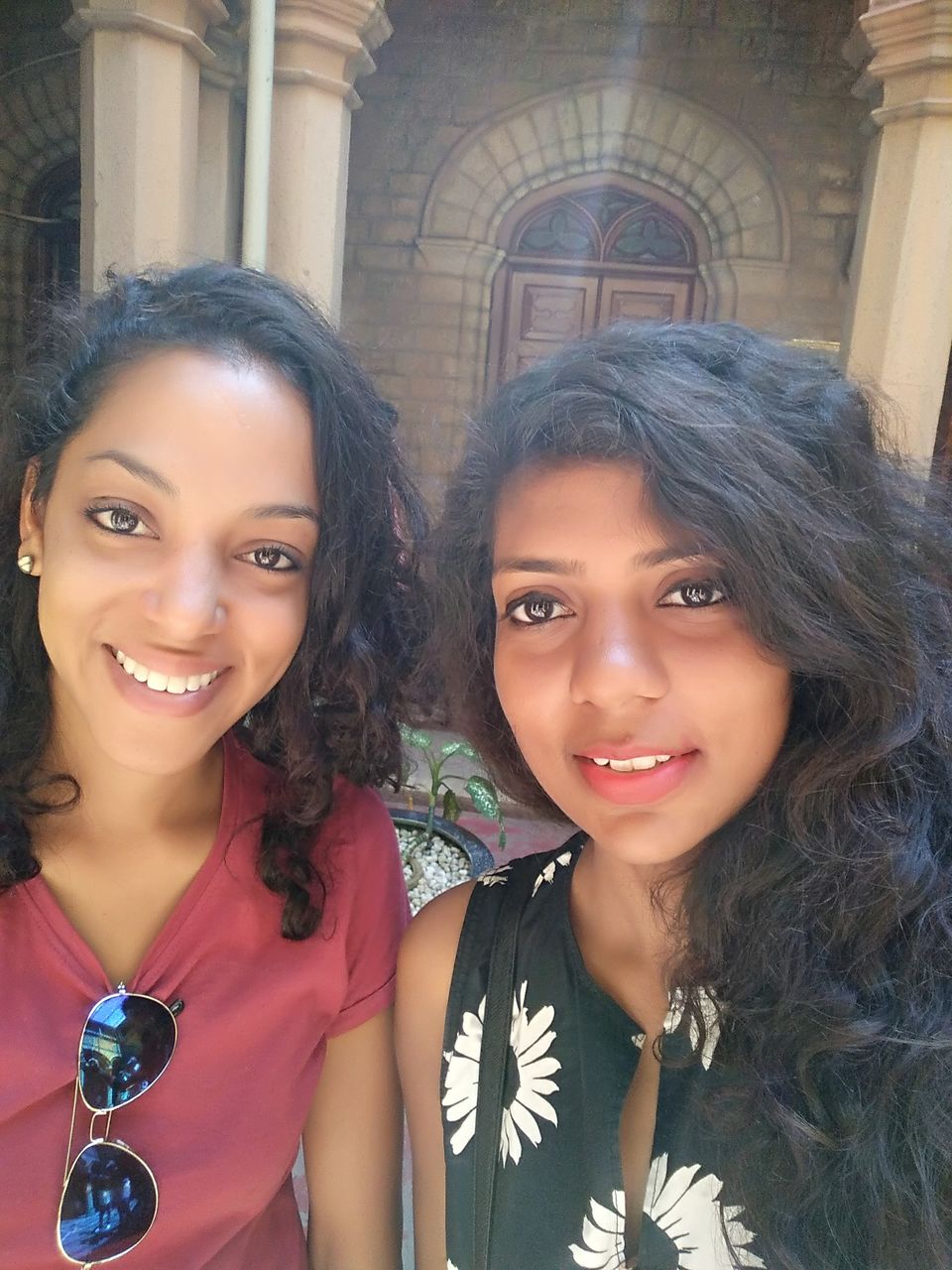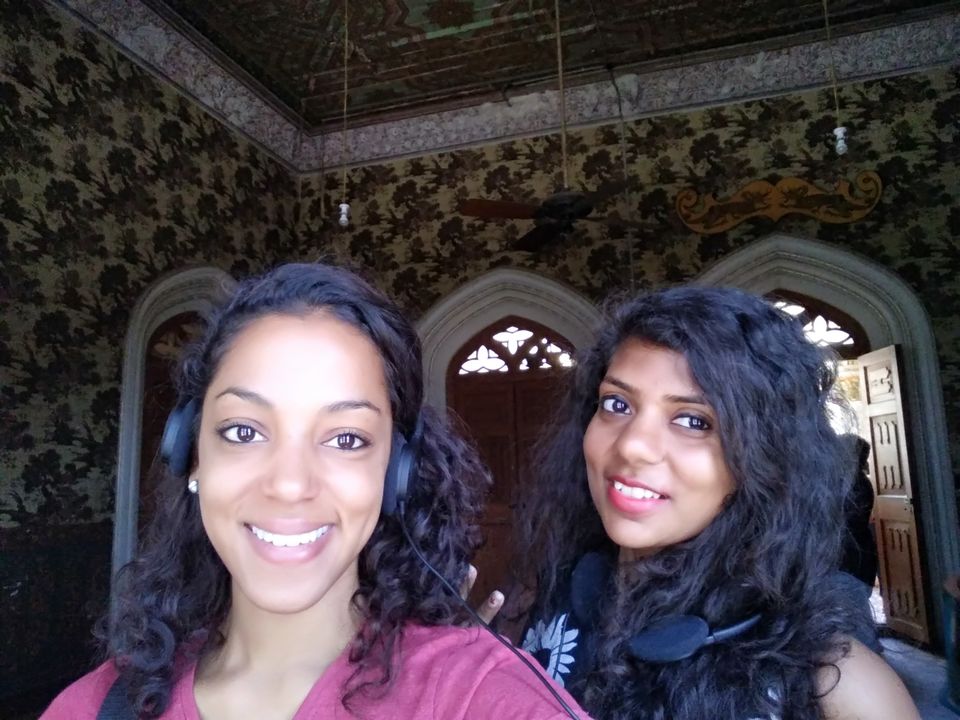 Than we went to tipu sultan palace, it was a great place.Small palace but good to see.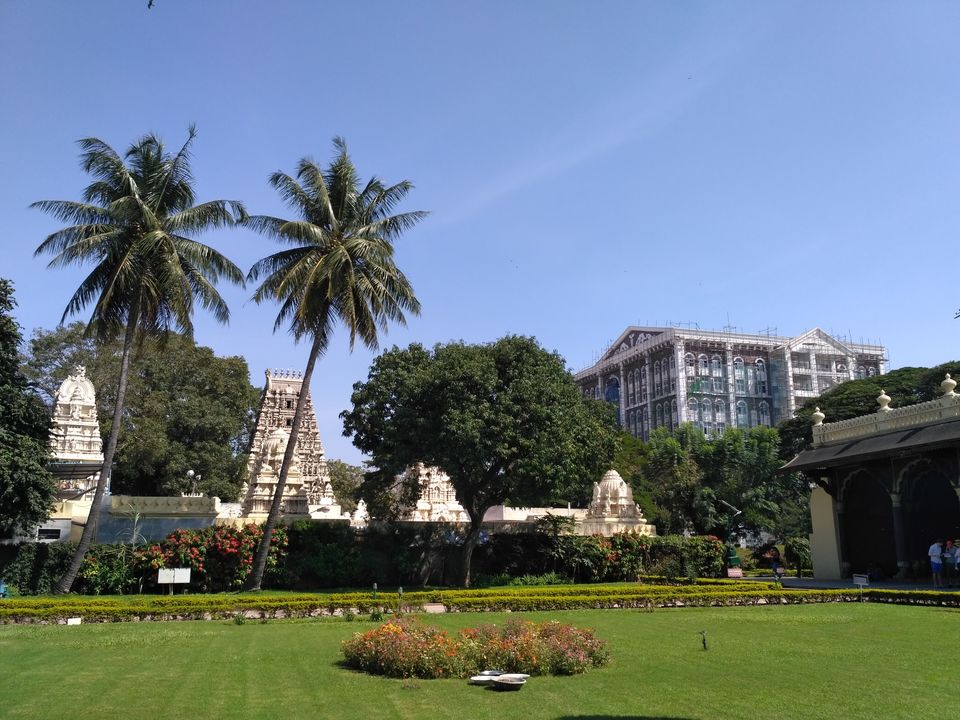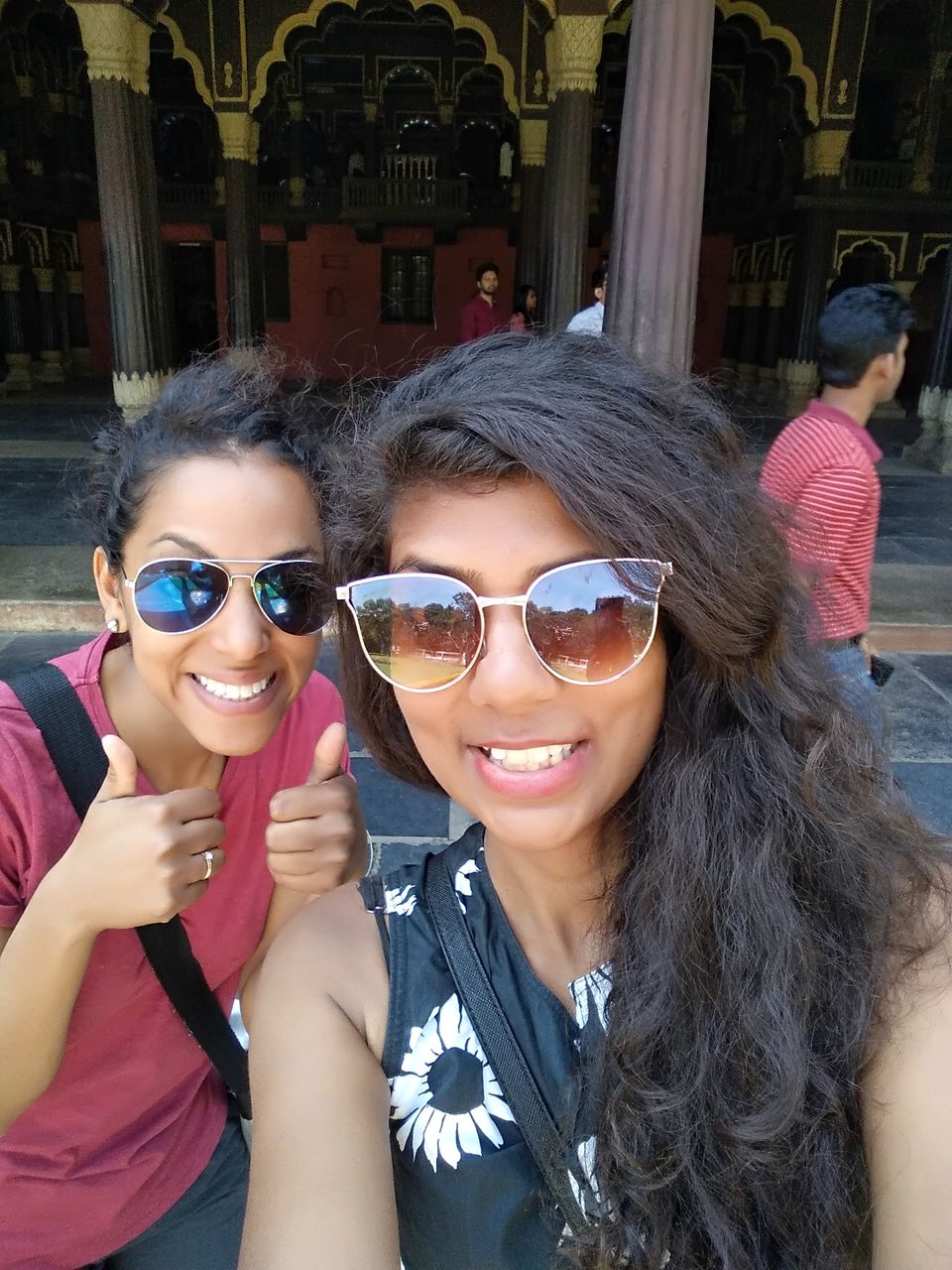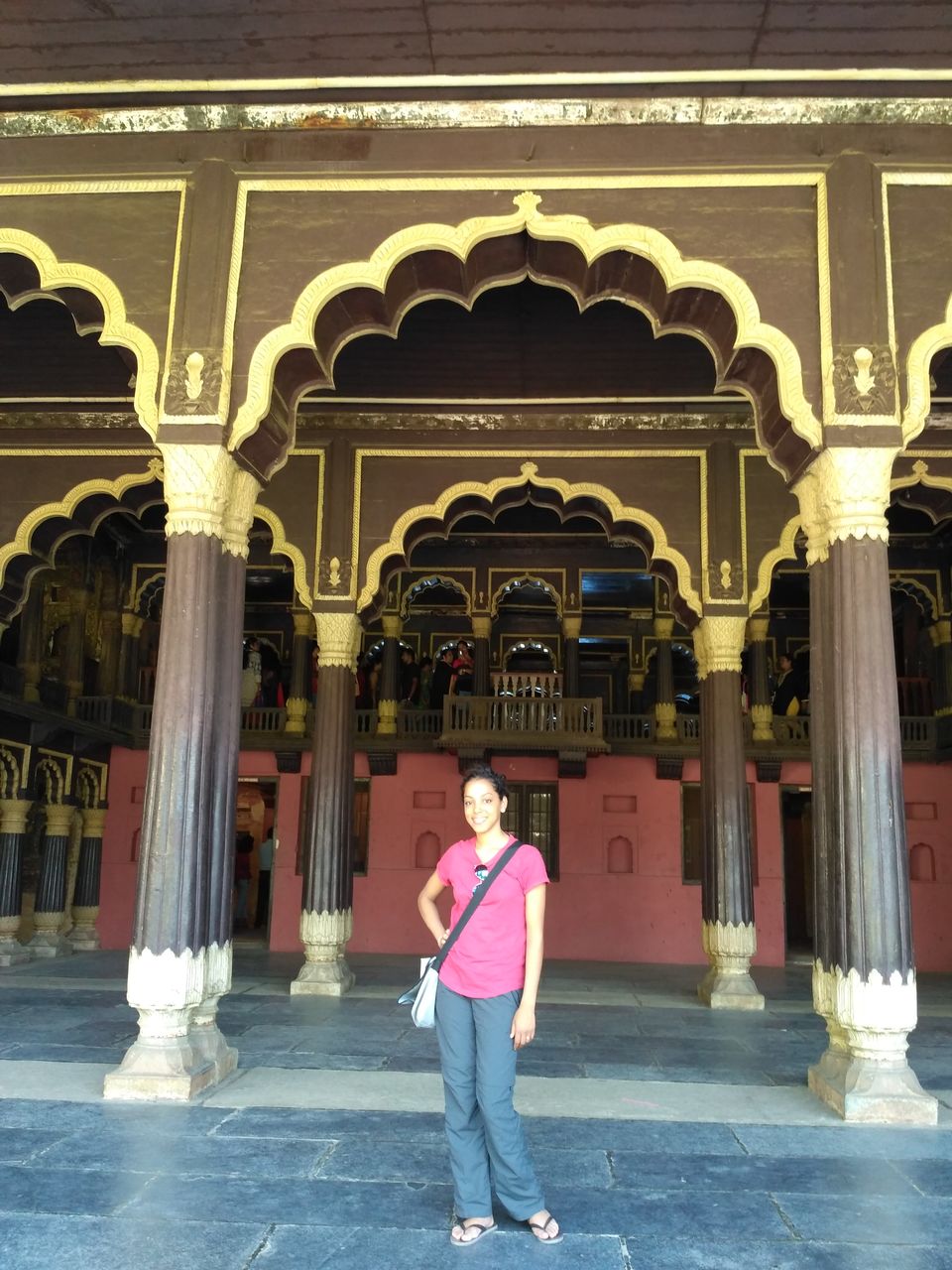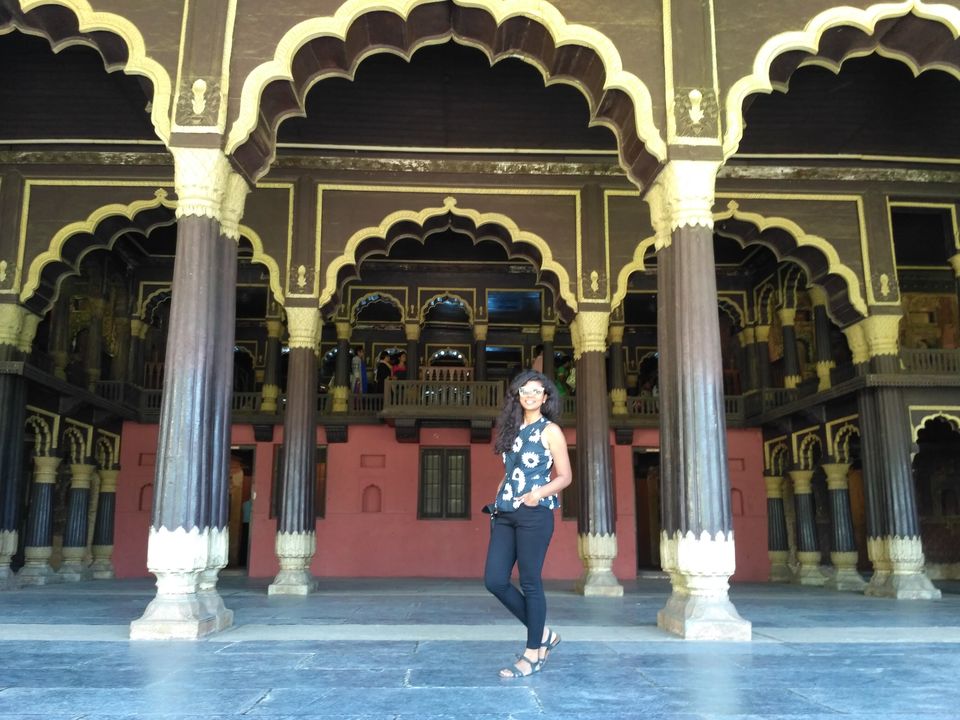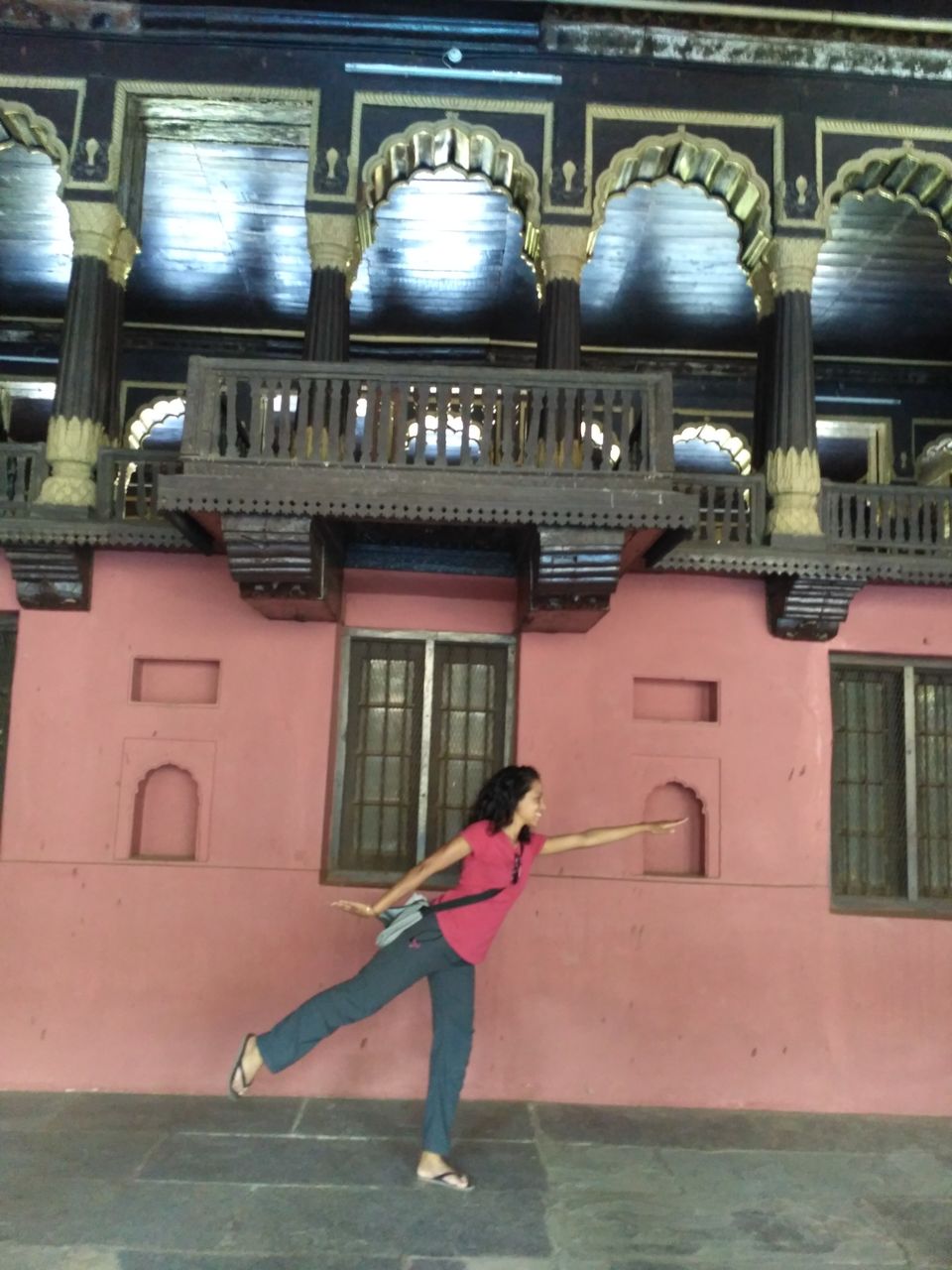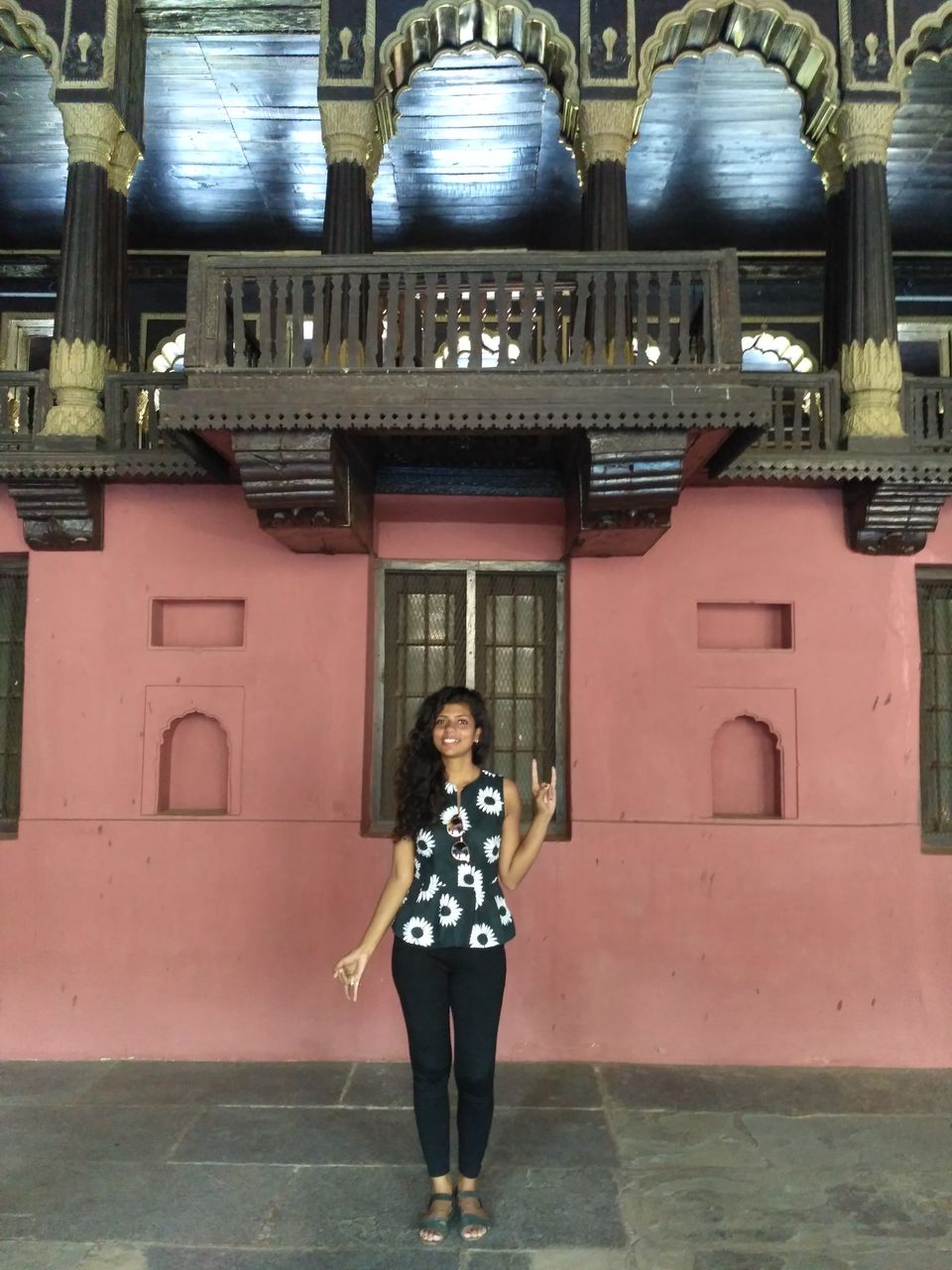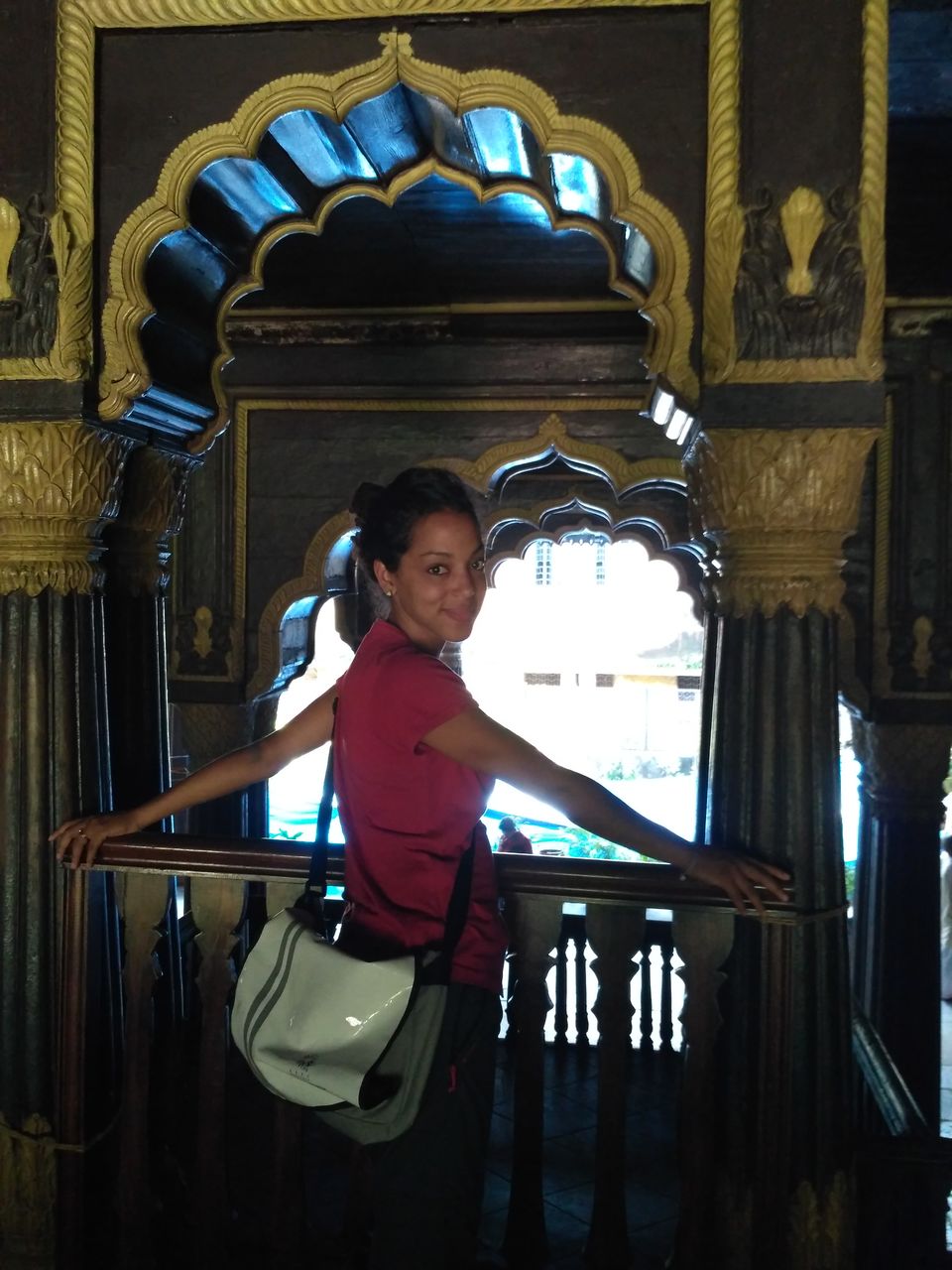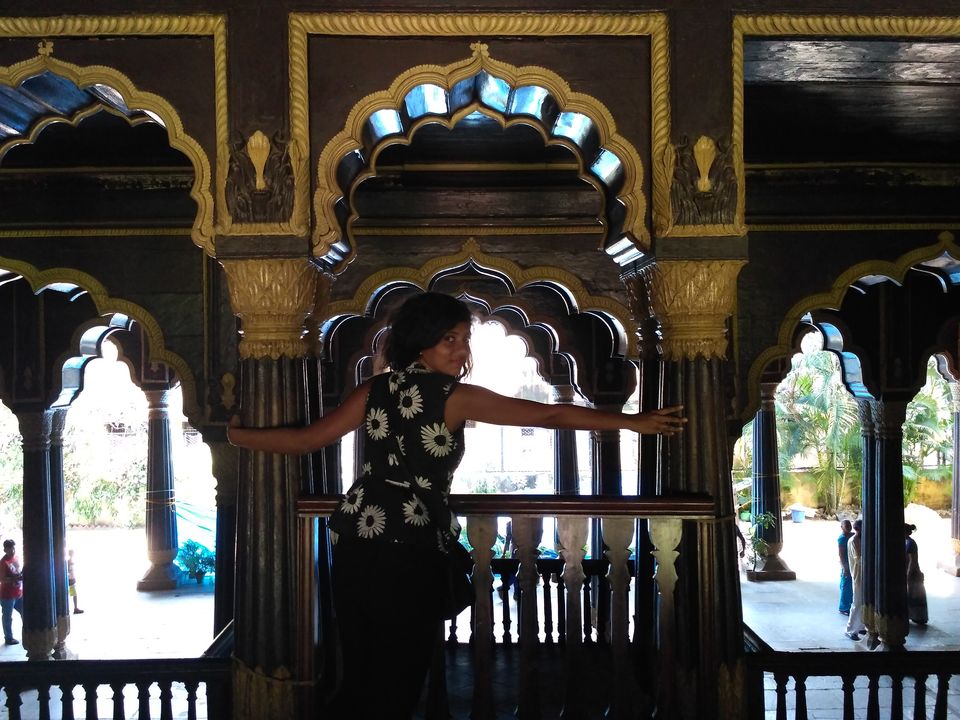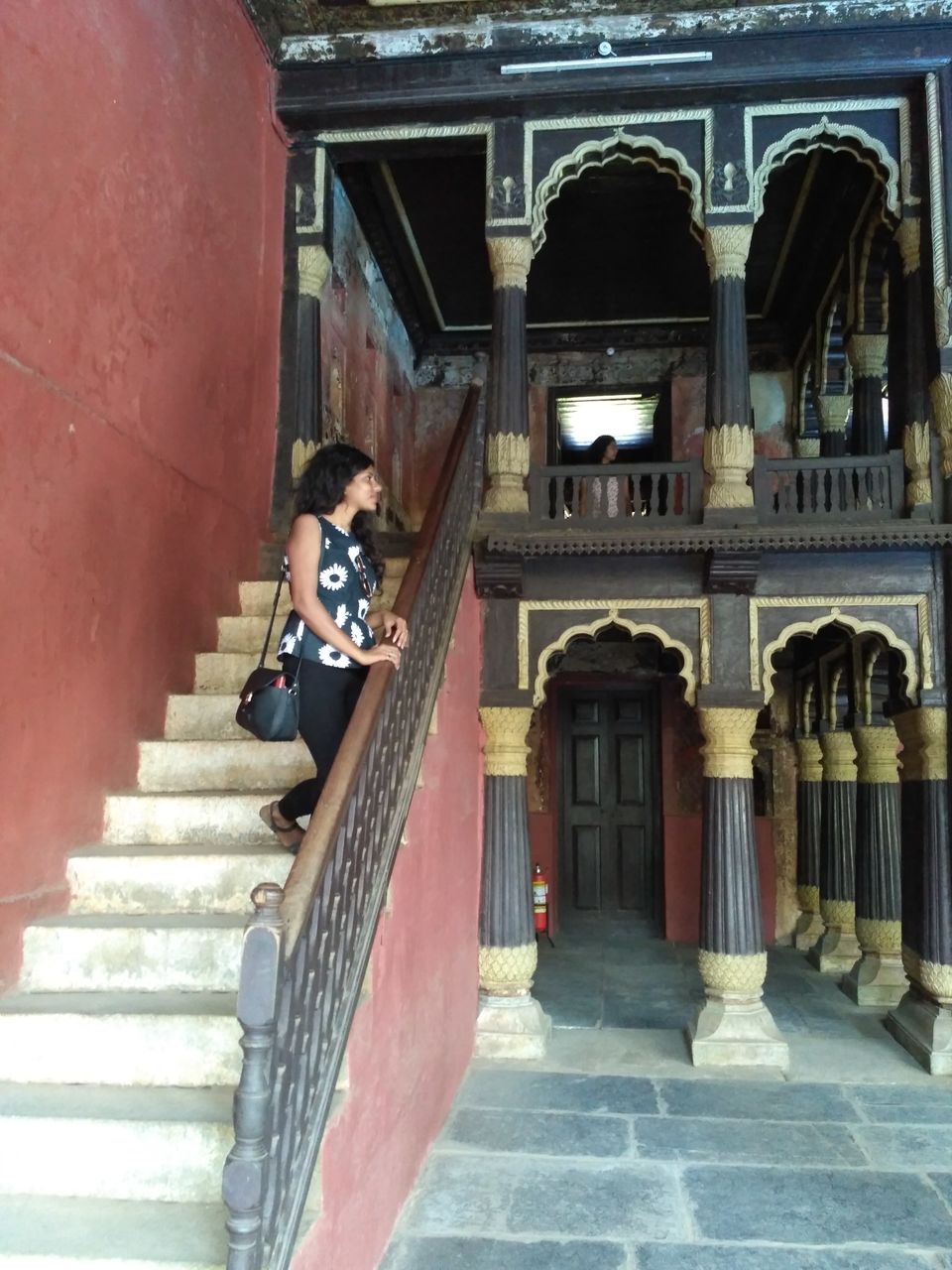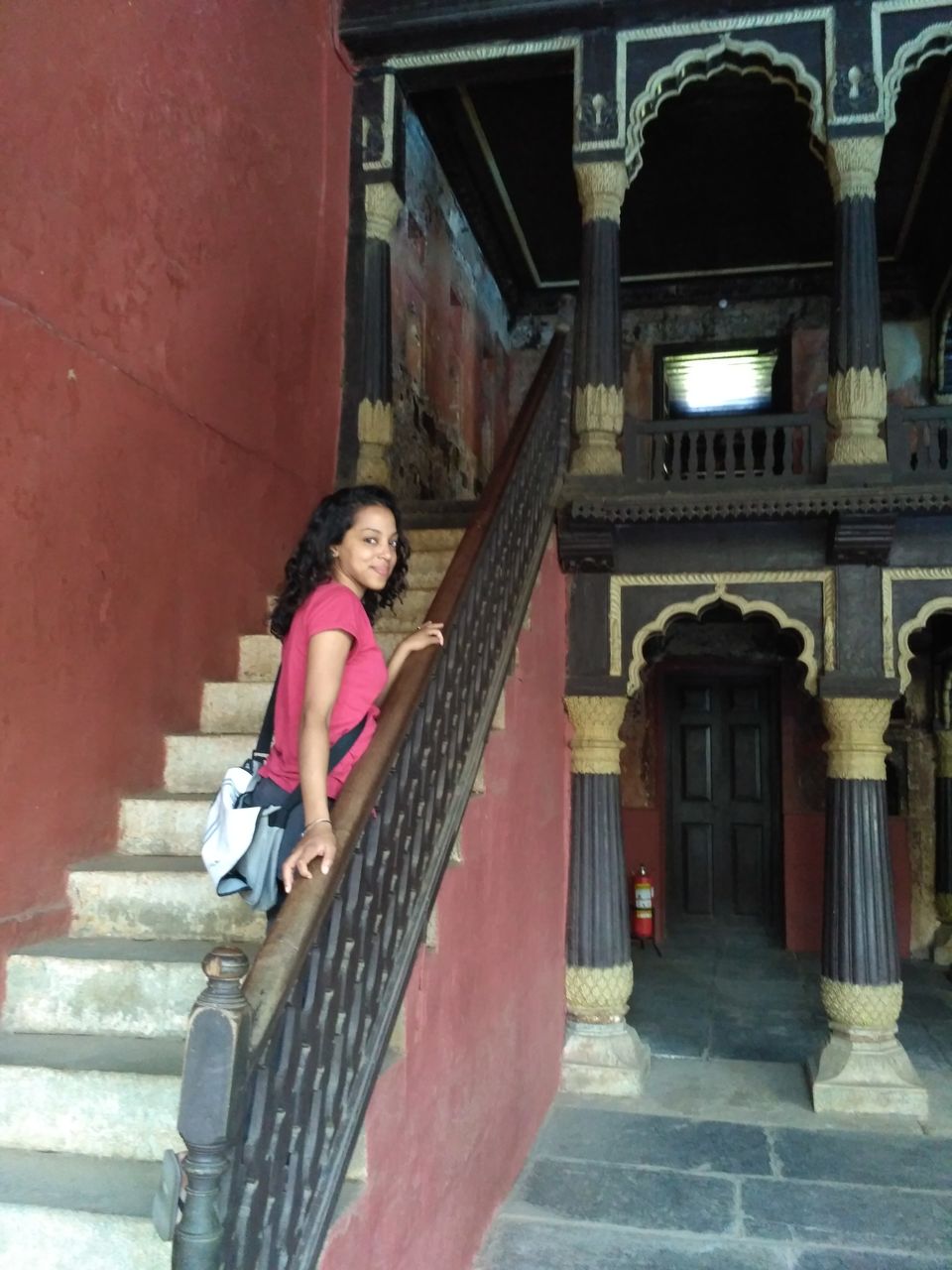 We clicked lots of pictures there, booked a cab and came back again to the hostel. Because I had to catch a bus to Pune at 5 clock in the evening.
We were hungry, so we went to a restaurant nearby to my hostel.
I ordered a kerala thali and she ordered a non veg thali. We talked there nearly about an hour.She told me about her family, her break ups and why is she travelling around the world.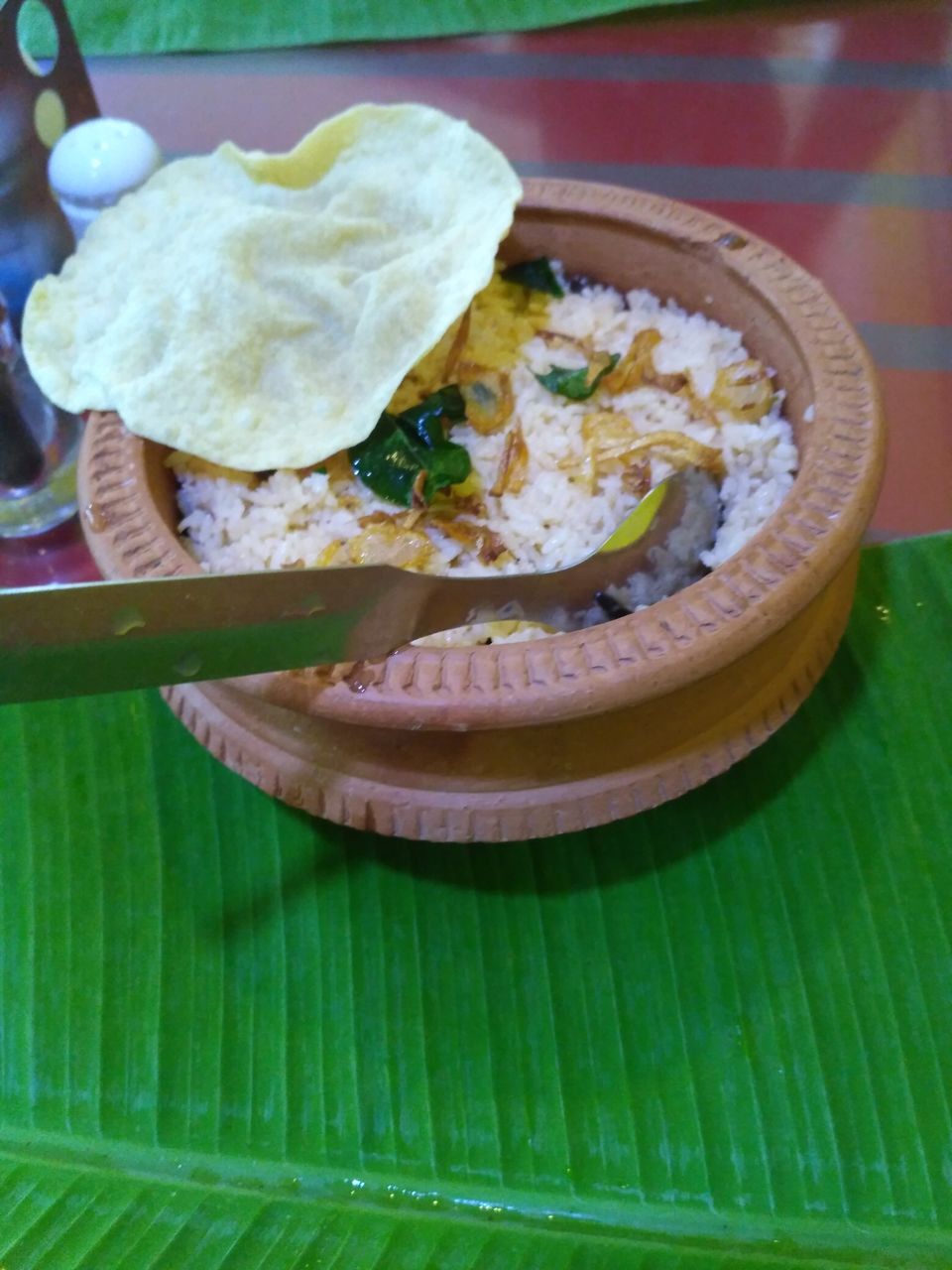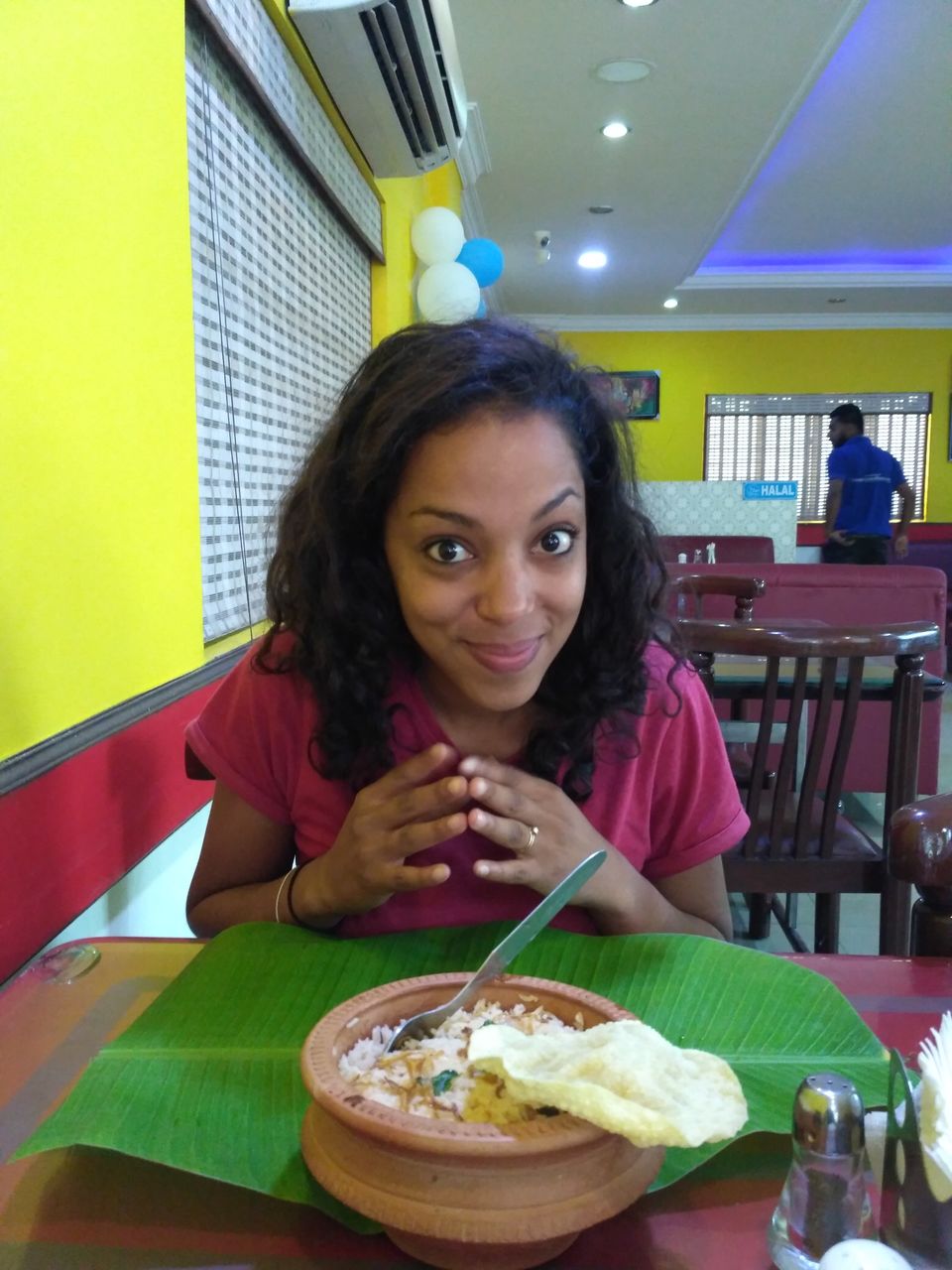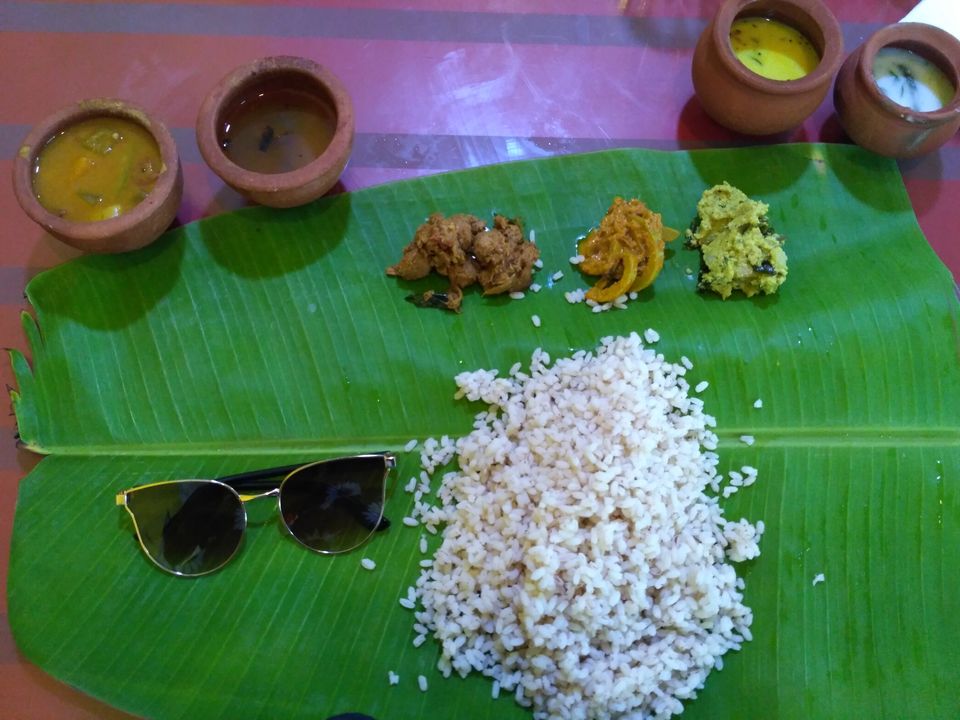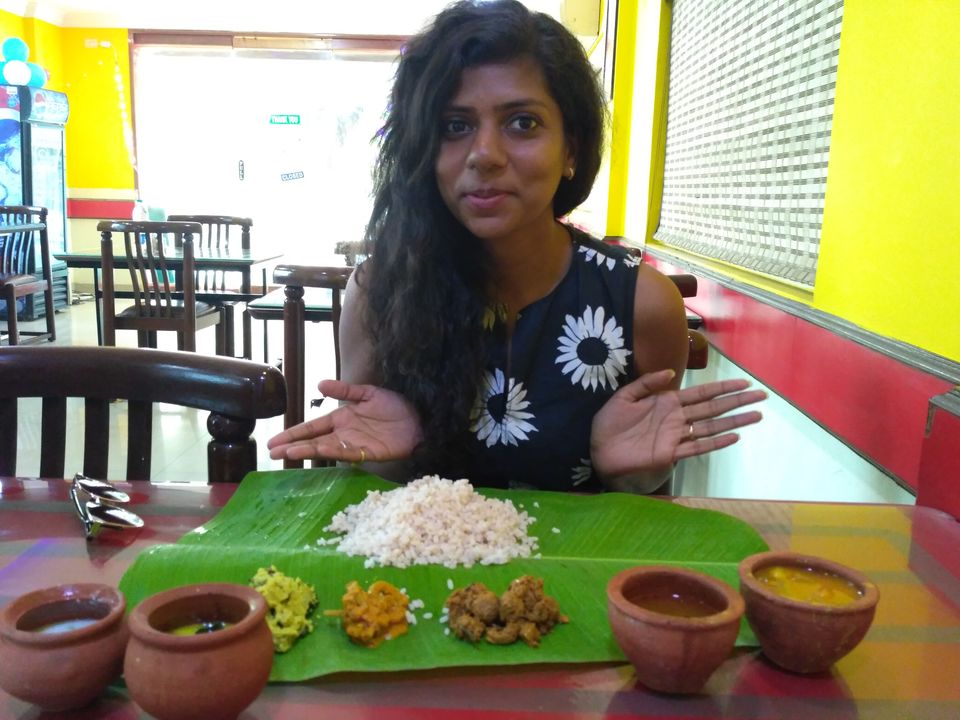 She was so curious about Indian culture, asked me many questions on Indian Society, about Arrange marriage concept and why we put "Bindi" in our forehead.
After having food, we came back to hostel. I packed my bag and left for a bus stand. I got emotional as I was with her for few hours and had a perfect day with her.It was a great time that we spend together.
We hugged and I left. On my way to bus stand , I was thinking our languages were not same, not our country. Still we enjoyed a lot each others company. That is the thing travelling teaches.Travelling opens our mind and give us a chance to see the world in a different ways.
After banglore, I had suggested her some places in india, she went to Udaipur, jaisalmer, jodhpur, Agara and Delhi.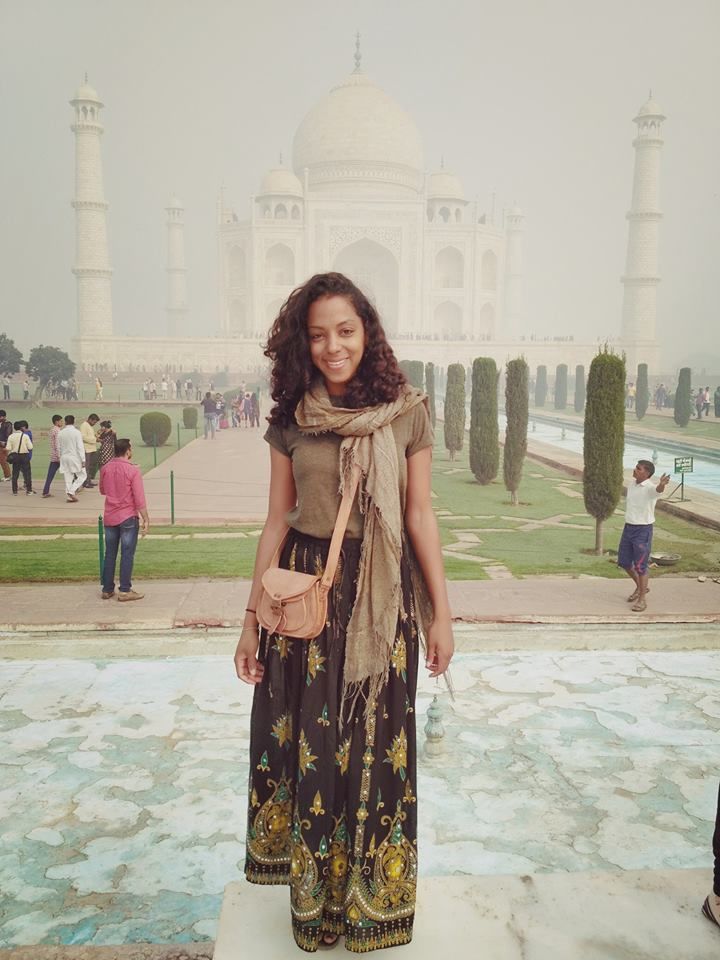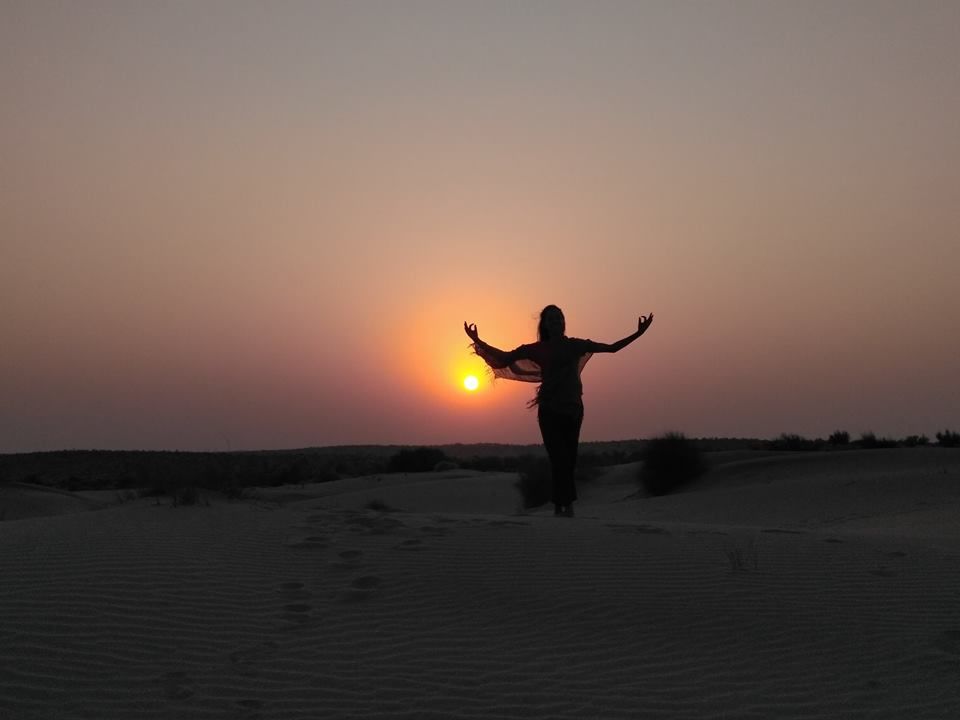 So what was the thing that kept us to be connected whole day even we were not familiar to each others languages, country, culture..?I think it was only passion to see new places and try new foods.In the end it does not matter what languages we speak, to which country we belongs to, what matters is, we are human beings and we can trust each others, even if we are in a different country or state.
"Traveling is a brutality. It forces you to trust strangers and to lose sight of all that familiar comforts of home and friends. You are constantly off balance. Nothing is yours except the essential things. -air, sleep, dreams, the sea, the sky. -all things tending towards the eternal or what we imagine of it."
It was my first experience, visiting some new places with a complete stranger.She taught me - we have to be independent to follow our passion.She dares to travel around the world alone.And we here in India, are still thinking that Girls should not travel alone/solo in INDIA !!! Its not safe.
She is continuously travelling all over the world since a year..I met her last year during October 2017. Right now she is in La Havana, Cuba.We are still in contact with each other. And she updates me about her travelling whenever she gets time.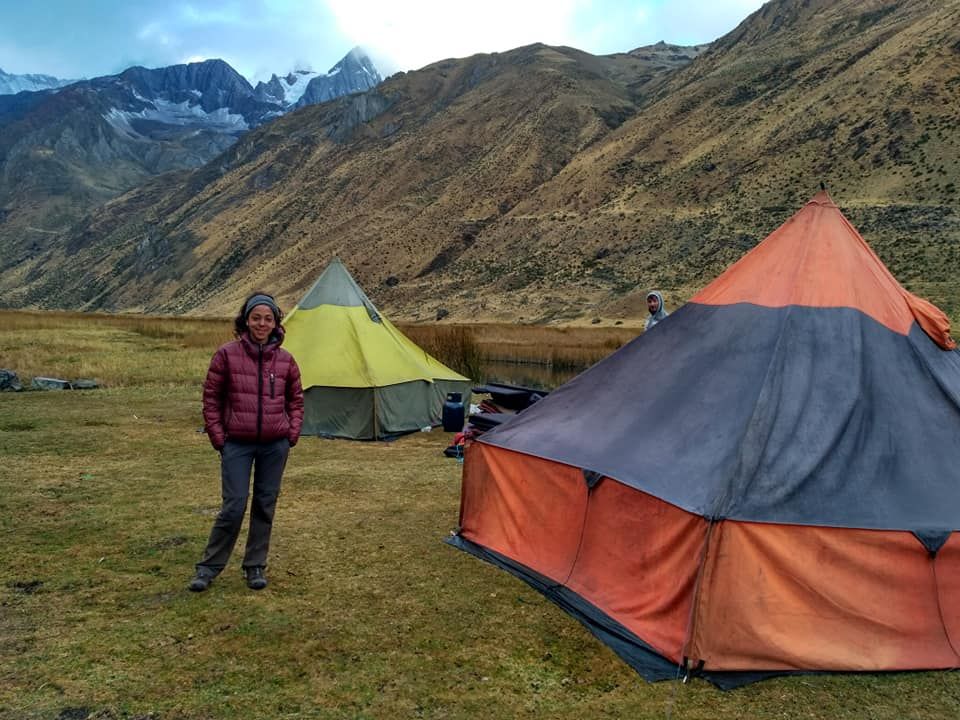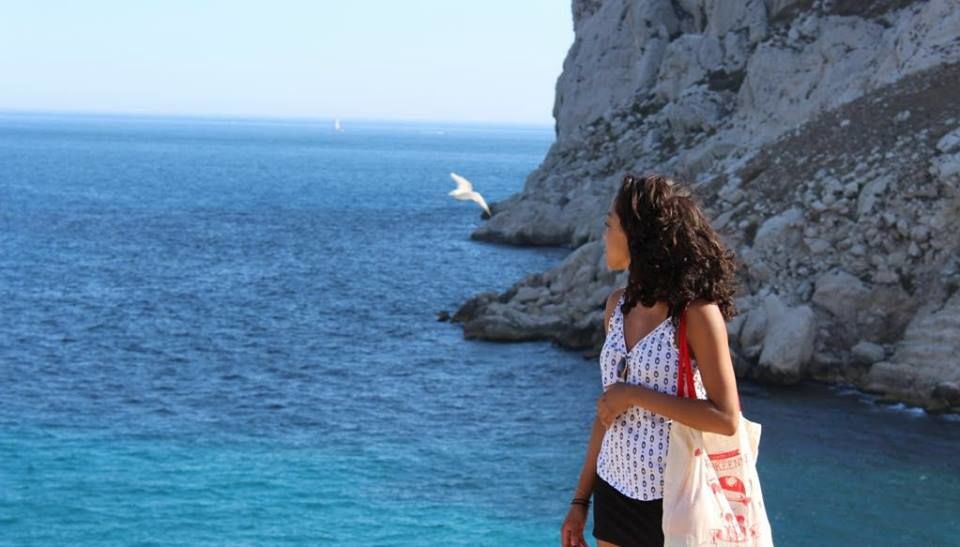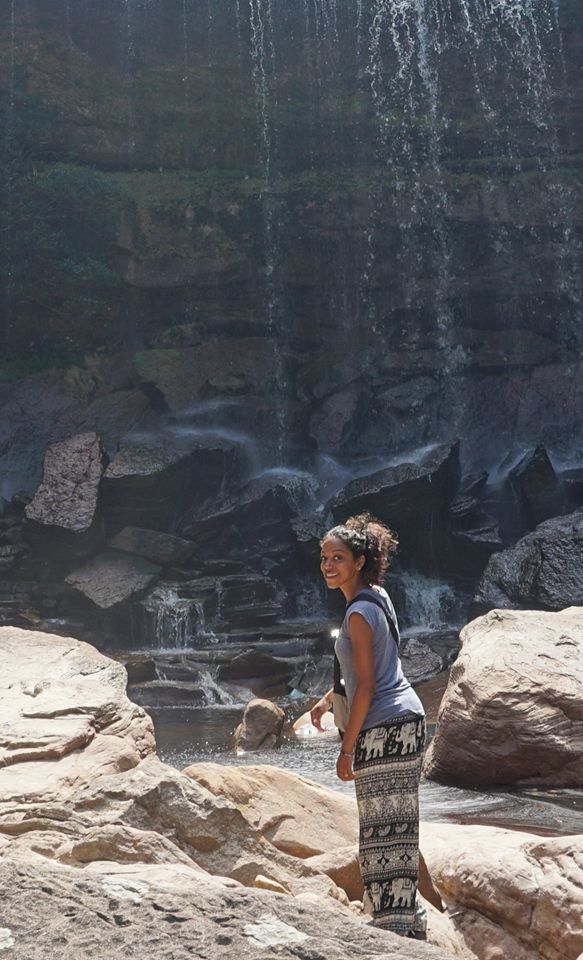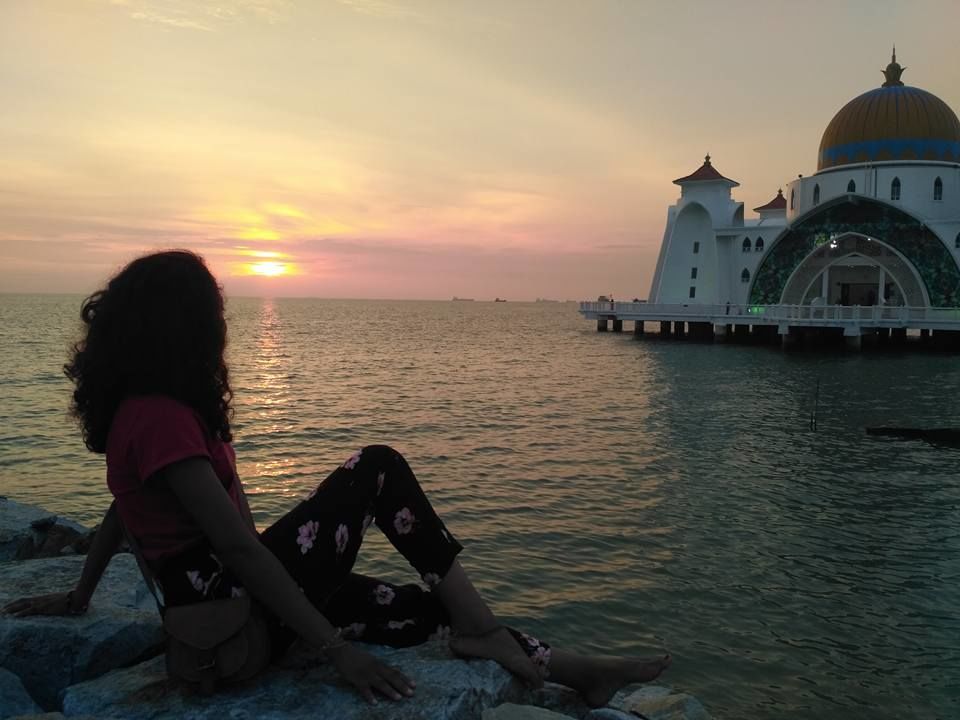 Sometimes we meet few people in our life , that changes our life. She is one of them. I dont know when I am going to meet her again , but secretly she has given me travel goals and courage to travel around the world.
Instagram ID -thetraveller.girl