Hello everyone!
I have been postponing the Goa trip for almost two years due to the few reasons. But, recently, I got four days off, so, I decided to visit Goa this time. So, one day, out of the blue, I decided to flee to Goa for the weekend. I pooled in 15,000 for a 3-day trip, packed my bags in less than 30 minutes and left for the journey.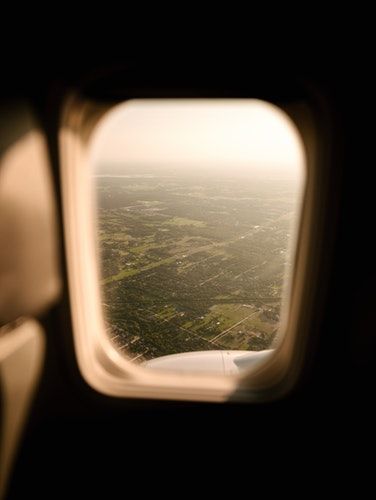 I booked last minute flight ticket to Goa from Hyderabad on SpiceJet Airlines. During my journey, I met a little champ (Nicky), who is just 4 years old. She is very energetic and talkative. Just after 10 minutes, she started her tantrums. She began arguing, yelling and finally requesting her mother. I didn't understand why the little girl started behaving crazily. But, I did my best to control her, but she is uncontrollable. The little girl is crying and arguing at the same time.
Anyhow, I decided to know the reason behind my little friend's grief. I asked Nicky's mother (who sat just adjacent to my seat in the flight) about the issue. She said that her daughter wants her mobile to play. Oh My God! The reason behind Nicky's uncanny behavior is just THE MOBILE. I just amazed by the girl's mobile addiction.
Nicky's mother said that her daughter addicted to the mobile and strange thing I came to know is that the little girl can't open her mouth for food without playing games or watching videos. Nicky's mother also stated that she wants to control her daughter's mobile addiction but have no idea how to control.
After hearing Nicky's mother statements, I decided to help her with parental control app. At 30,000 feet, we never know how your children might behave. So, I suggested her best parental control and e-learning app – LRNPLAY, which helps the parents to limit the screen time of the children along with e-learning worksheet. Nicky's mother is very humble and good; she respected my suggestion and immediately downloaded the app from Google Play Store.
Well, keeping aside Nicky's mobile addiction, we moved on to the discussion about the best places to visit and the best hotels to stay in Goa. Nicky's mother (As she is native of Goa) suggested me few places to visit in Goa.
They are:
• Baga Beach
• Calangute Beach
• Tito's Street
• Fort Aguada
• Palolem Beach
• Bom Jesus Basilica
• Anjuna Beach
And coming to my surprise, Nicky's mother invited me to their house to stay. But, I smoothly denied her invitation. But I promised her to visit their house during my 3-day trip in Goa.
Well, after two hours of journey from Hyderabad, I finally landed in Goa. I directly reached my hotel, which is just 2 kilometers away from Goa Airport. The hotel is lavish and excellent. It boasts all the brilliant amenities.
Day 1: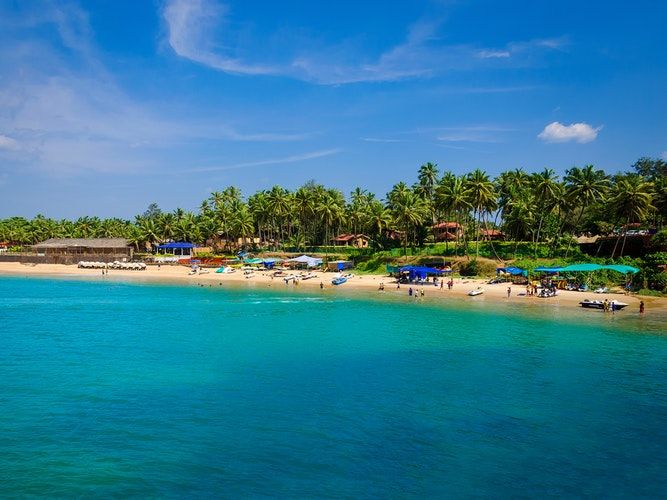 I spent that day chilling at the beach, eating different tasty food items at one of the beach shacks.
Day 2: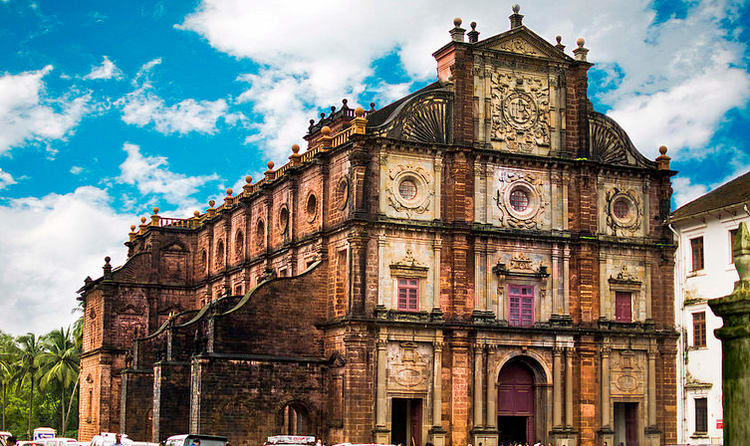 Next day, I headed for Basilica of Bom Jesus church which is a UNESCO world heritage site located in old Goa, 10km east from Panjim. It is one of the beautiful and oldest churches in Goa. The church is constructed with Basalt rock and has a huge altar and an art gallery with 36 oil paintings. And I also visited the street market near my hotel.
Day 3: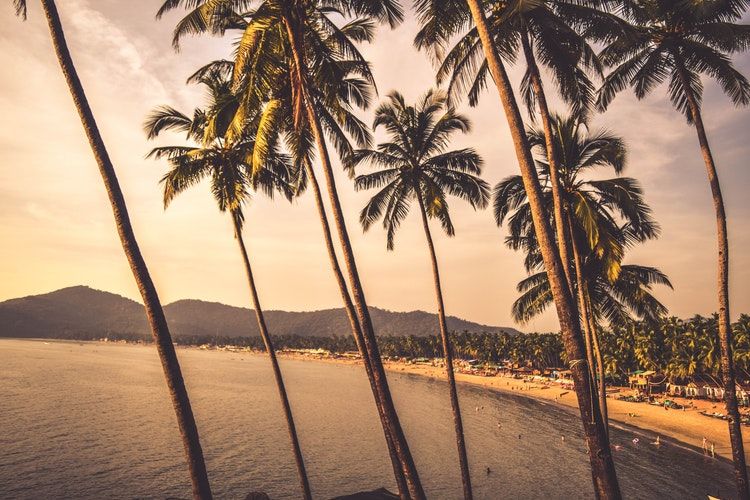 At the last day of my vacation, I went to Anjuna beach for trying out my favorite water sports. I tried out banana boat ride and jet skies and spent few hours bathing and playing in the water. Anjuna beach is very clean and you would find mostly foreign tourists there.
And, in the evening I visited my little friend Nicky's house, which is located at Palolem Beach. Their house ambiance is very good and I really loved the hospitality of Nicky's mother. She is very affectionate. She served delicious sweet and hot chips as an evening snack. I and Nicky together enjoyed the food items.
But this time, I was shocked to see Nicky's smooth behavior. She kept silent and had evening snacks herself without any feeding by her mom and that too watching any video or playing games. I literally shocked to see such a good behavior of Nicky.
Out of my curiosity, I asked Nicky's mom about the positive behavior of the little girl. She thanked me for suggesting her LRNPLAY App and then told that she installed LRNPLAY App (https://www.lrnplay.com/) and started setting time limits (Play Time, Bed Time, & School Time) for her daughter. Nicky's mom said that these schedules helped her to control the mobile addiction of her daughter along with the detailed breakdown of Nicky's online activities. She also stated that Nicky also started solving the worksheets to earn her own gifts, offered by the App. Anyhow, we both were very happy about Nicky's positive behavior.
After spending more than 1 hour, I decided to go back to my hotel to check out my room. I reached my hotel at 8 PM and packed my bags and checked out by 9 PM. I booked a cab to reach the airport as my return flight has been scheduled at 11 PM.
Well, Goa has the most amazing beaches, awesome crowd, and irresistible seafood and I cannot wait to visit Goa again!
Seen you soon Goa and my little friend (Nicky)!