I am an avid traveler, someone who left her well-paying job to travel to weird places. But the one thing about me is I am never on time. I missed trains, flights, buses for the stupidest possible reasons. My friends have now even stopped being surprised.
So, last year when we planned a short trip to Mahabaleshwar from Mumbai, my friends were not surprised when I missed the bus. Neither was I. Since I mostly travel solo, I never panic at such 'emergency' situations. I decided to take the next bus, which I did. The sleepyhead that I am, I fell asleep as soon as I boarded the bus. I don't remember how long I slept but I woke up to find the bus was on the Mumbai Pune Expressway by then, my favourite-est road ever. I looked around the bus to see who all were there and it was relatively empty. I did not really miss the fun my friends were having in the other bus, because I prefer solitude mostly and don't really like talking much. But boy, I did want to talk to someone this time. Not just anybody, but this one particular guy.
When I had looked around the bus, I and this guy who was sitting diagonally to me with someone who looked like his brother, locked eyes for a brief moment. We both smiled out of courtesy, but his smile struck right against my ribcage. Not exaggerating. At that moment, I wanted that brief moment to be so much more than a smile. I wanted to know not the mundane boring stuff, but I wanted to know if he felt the same when I smiled at him.
A few hours passed by and I was getting so restless to know him more, to sit beside him and talk to him. For the first time then I was happy thaty I missed a bus when his brother got down somewhere near Lonavala. I have always, I repeat, ALWAYs, listened to whatever my heart has asked me to do at any situation. So, I went to the corner of my seat and called him out.
"Hey, where are you heading?"
A little surprised he was, I could tell. But he tried his best to not let that show on his face.
"Mahabaleshwar", he said. "Actually my friends went there yesterday, I'll be joining them today. You?"
"Ah, I will be joining my friends too. I missed the bus, they are in the one ahead of me. So, I got this one, boarded the bus, fell asleep and now I am talking to a really cute guy," I don't know why I blurted that out. Shit!
"Hahaha, that… that's insane. Not the missing bus part, but what you said in the end. And anybody could say you were sleeping from your dishevelled hair when you woke up," he said. "Oh, I am Arshad by the way."
"If I tell you my name, I will also have to teach you how to pronounce it and then tell you the meaning and all that jazz. I don't want to go into all of that. You can call me anything you want," I said.
"Umm.. influenced by Tamasha much? How about I call you Gypsy? You are totally giving out that vibe." (P.S. My Instagram username is motu_gypsy now, because of this conversation)
In a couple of minutes, we got talking and you know how I always listen to my heart? Well, I was sitting beside him and we kept talking. The connection was so instant, I couldn't remember the last time I felt like that.
After listening to a couple of my travel stories, he said "You know, I have never done anything so random. I wish to, but I guess I am too boring for that. I mean, I can never be like you." I don't know what got into me and I said "You can be random. How about we ditch our friends for the day, get down at Panchgani and join them tomorrow?" and I instantly regretted saying that. He looked at me with that smile that woke up the talker in me a while ago and said, "I cant believe I am saying this, but let's do it. Just don't make me regret doing the first random thing ever in my life."
We didn't talk much for the rest of the journey. When Panchgani arrived, we looked at each other and just ran towards the door. That was probably the most memorable day I had had in a long time. For the rest of the day, it was just us. We went around everywhere, talked, ate tonnes of strawberries, talked, showed him my poetry, clicked pictures (well, he clicked MY pictures.) by the time we returned back to the hotel, we were so exhausted. At dinner, I told him about my favourite movie series, the Before trilogy and asked him to watch it someday. I don't even remember when I fell asleep after dinner.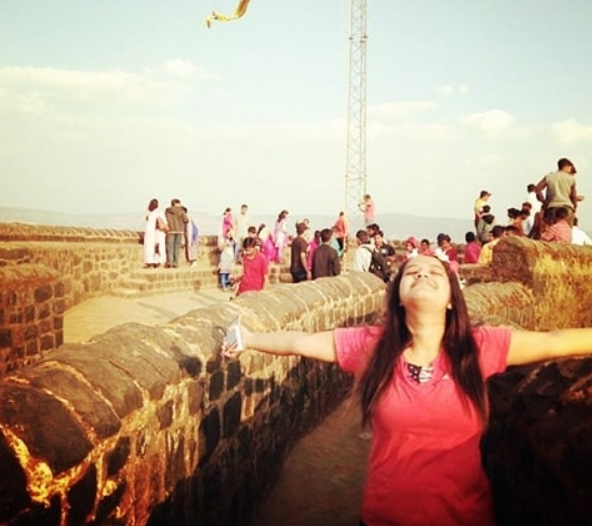 The next morning, we were too much in hurry to check out and then get to Mahabaleshwar where our friends were waiting. But on the way to Mahabaleshwar, he said this one thing that I'll never forget. "Our conversations were better than Celine and Jesse. You are every bit of Celine though." And I kept looking at him, startled. He had watched the first installment of the trilogy, Before Sunrise after I had fallen asleep at night. I lost all sense of being at that moment and leaned ahead to kiss him, in the rented car, with the driver right there. But all of that fizzed out for the moment and nothing seemed to matter.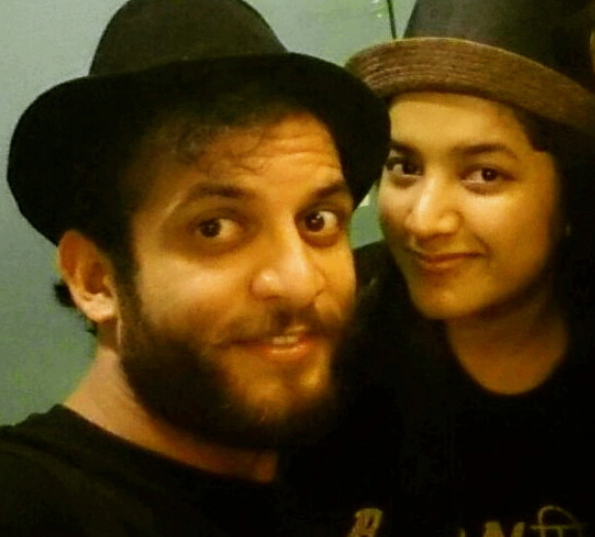 No, we did not exchange numbers or even social media handles. Sounds too filmy? Well, that's me, the motu_gypsy who survives on films and poetry.