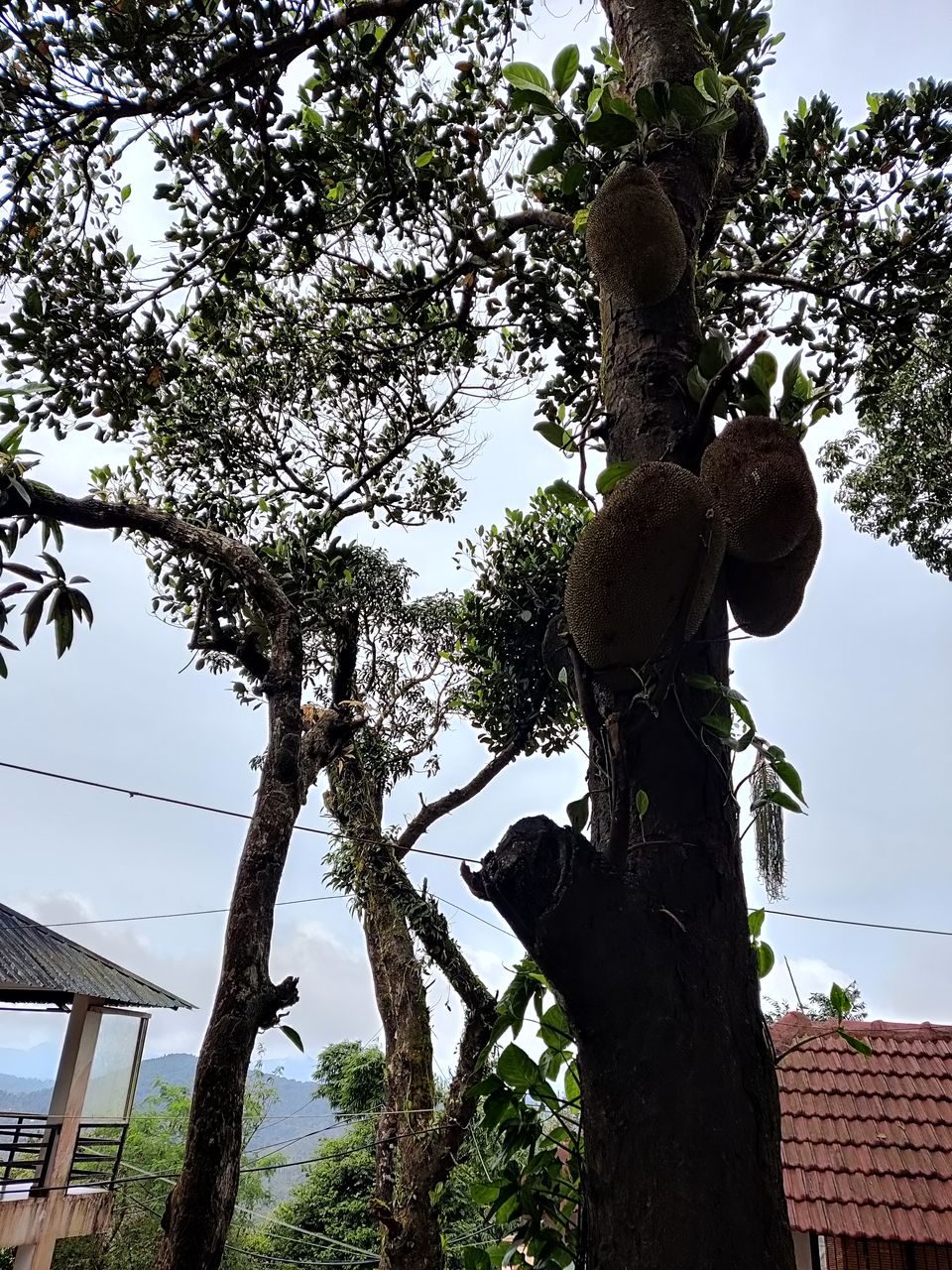 Have you ever been to a trip where everyone was sure of it not happening, including yourself and even as everyone gathered about it was believably an imaginary fate with people asking, "Is this really happening?!" That's what this trip was. Start to end - Unbelievable! Stay hooked because it has all elements of a story - fun, craze, surprise, tension, anger, drama, love, friendship, anxiety, calmness, emotional breakdown and separation. Add another missing adjective and you have it. Not lying, it's quite possible that the feeling was present.
Let me begin with my bucket list. I wanted to badly check off three destinations - Coorg, Goa and Gokarna - not necessarily in that order, not necessary all together. In a special turn of events, I visited all three last year, at once. This is one more of those stories where I end up getting what I asked for.
This story started when I was randomly talking to one of my colleagues about normalcy and travel plans when I was gripped with a sudden urge to impulse shop and I did it. I booked the tickets to Bangalore. Without any planning. Without informing anyone. That's how fed up I was sitting in one spot doing nothing.
And then next day told my friend that I would be staying at her place. She began with her usual..'Bata deti..I have my exams during that time'. And the date I selected was 2 days after my birthday. But I didn't care. As fate must have it, her exams got a bit delayed and that caused another set of problems but that's for another story. Here I am going to tell you about the time I visited Coorg.
The moment I had informed her of my plans on visiting Coorg, I don't know how and when and how again but people got a whiff of it. And the next I know 1 more person booked a ticket. And then another..and it kept on increasing till there were 7 people ready to come without a single plan in the making. It was now time to make some plans. After a certain point, it was a Saarvajanik Abhiyaan, anyone who wished to join was welcome, knowing how fast people were booking tickets and joining for a trip that was 2 months later and not even probable.
The next 2 months were rigorously planned. There were Google meets, night talks, intense fights, and sometimes even outright blunders and laughter for making weird plans where everyone wanted everything different, and according to their own wishes and demand. At one point, everyone wanted to cancel the tickets. Should we have? I don't know. I had a great experience for a lifetime.
Enough for the context setting, we finally booked Coorg Heights Resort. And our itinerary looked like this, we were gonna take a seven seater, drive to Iruppu waterfalls, then go to the resort, post which spend some time sightseeing and go for a Trek in the Madikeri hill next day. Ofcourse, that's not what happened.
We reached Satyam's place, our host for the stay in Bangalore, driver for the trip, guide for the best drinks to pour and places to visit, sustainance for food, and by all means - a friend. I didn't know anything about him except that he was a good friend of my friend and that his name was Satyam.
The initial few days we went around visiting a few places in Bangalore, including bowling alley in Gopalan Signature Mall for just 200 bucks with free coke and nachos,and picked up a gift for a friend's niece and then the next day we went for dinner at Brookes where we had mango cider and onion rings. Tasty!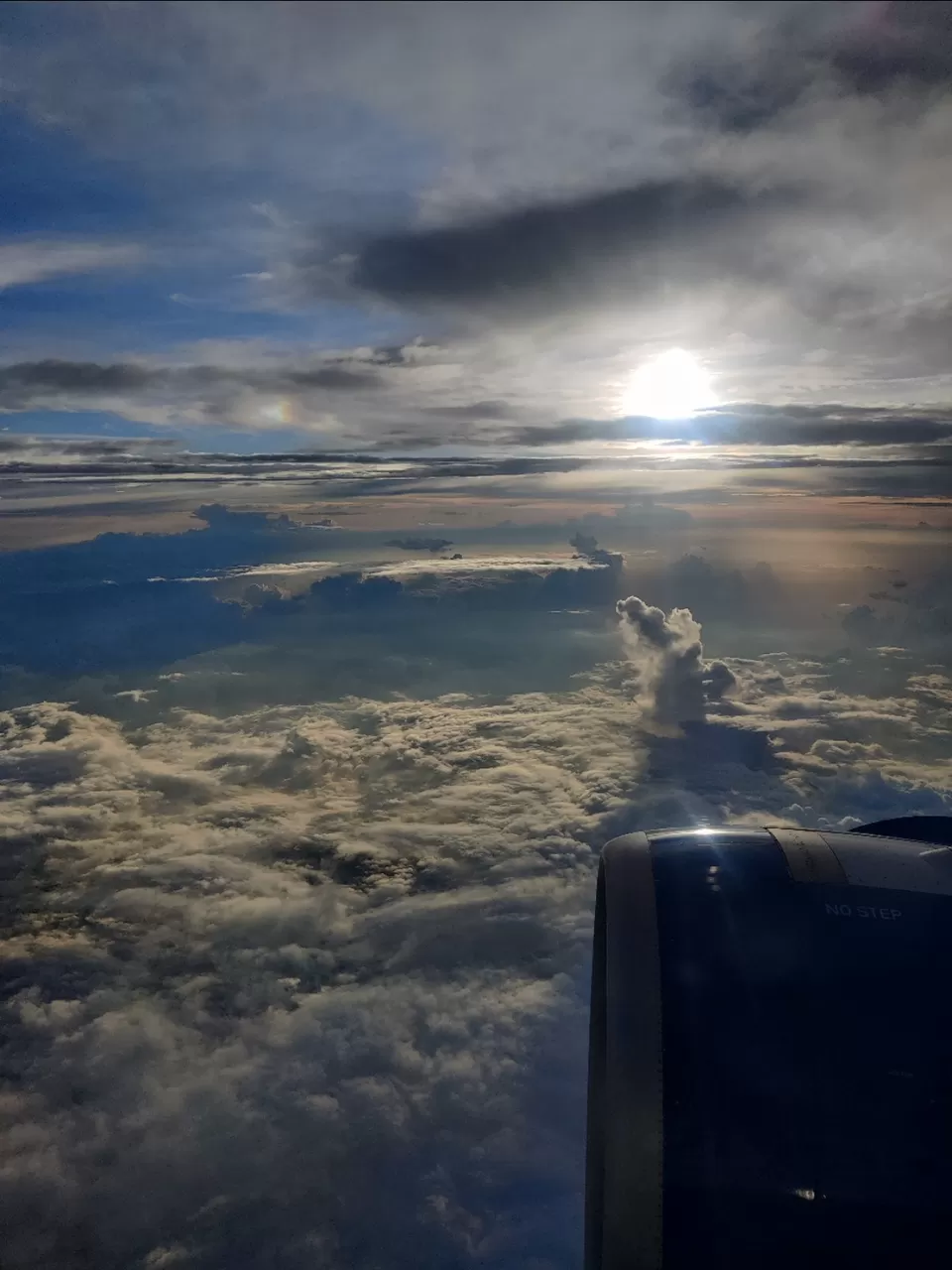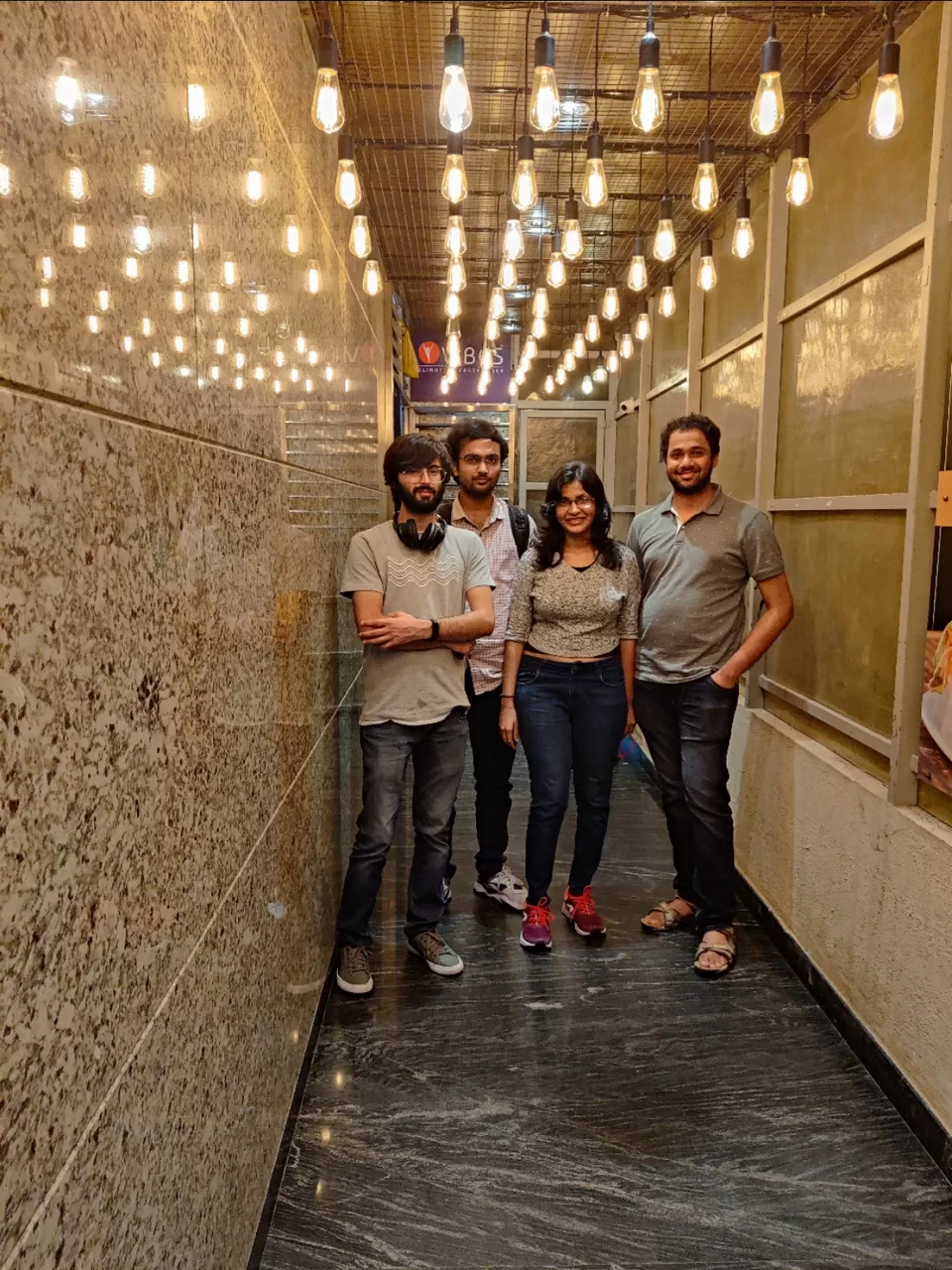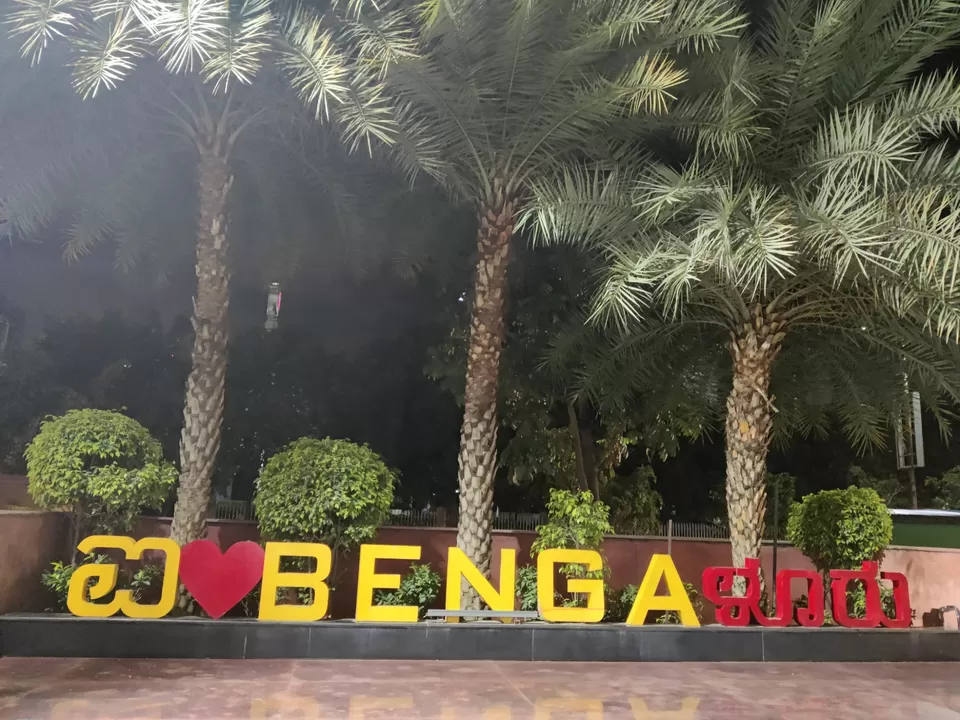 Later, that day, two more friends were supposed to come. And two of them were supposed to pickup another two. I was alone in his house, sleeping, when at 1 am I got a call to come down and open the gate. The problem is the guard was sleeping in a weird position where I being a girl couldn't get to wake him up. And I shouted my best but he was too asleep so they had to jump in through the doors.
But then, these four people came in, after an hour or so in a car. The real task was waking up the guard again. After a lot of honking and shouting and banging and shaking..we finally got him to open the door. He didn't shout at us.
Learning no. 1: I wanted what the guard had. Internal peace. He was so calm even though he was disturbed in his sleep. Although it was his job to guard, but imagine if someone did this to me, that would be the end of that person's existence in my life.
We ordered snacks and fruits and veggies and whatever we could find in his fridge for the upcoming trip at 5 am. It was already 3, so we didn't sleep.
Finally, we started for the trip with 7 people in a car and 7 bags in each person's lap for the entire 5 hours journey because we didn't have enough space for all the bags. If I say, the entire ride was a bit uncomfortable, I am lying. It was terrible. There was no moving space. I was more worried for the guys. What if?!
Eventually, in the middle of the journey, we decided to stop for breakfast when we found one..and relief! We could finally move.
Learning no.2: You never learn your limits for tolerance unless you are desperate and have no other choice.
In between, we were stopped by police officers because we weren't wearing a mask inside a car. If you don't know this, it's completely okay! We had a localite (studying for law) and hence, we tried to escape. But Indian adults underestimate kids a lot.
They think we are stupid and gullible. Eventually, we caught a police officer not wearing a mask on duty, captured his photo and used that for leverage to get going.
Finally, reached Iruppu falls. It was a mind-blowing place. Had so much fun swimming, playing, dancing and singing, making friends and memories, taking photos and so on..
Next, we had snacks..and later boarded to go to our hotel which was still a long journey. In the midst, we came across a national park and we're identifying animals there. But the atmosphere suddenly changed in the evening and it became drizzly cum awesome weather that we sped to catch the sunset on top of Madikeri hill buy we couldn't reach there, so we stood by the place where we could enjoy a good sunset.. Remembered Naina's dialogue of YJHD - "Jitna bhi try Karo kuch na kuch toh chootega hi, isliye yhi issi pal ka mazaa lete h."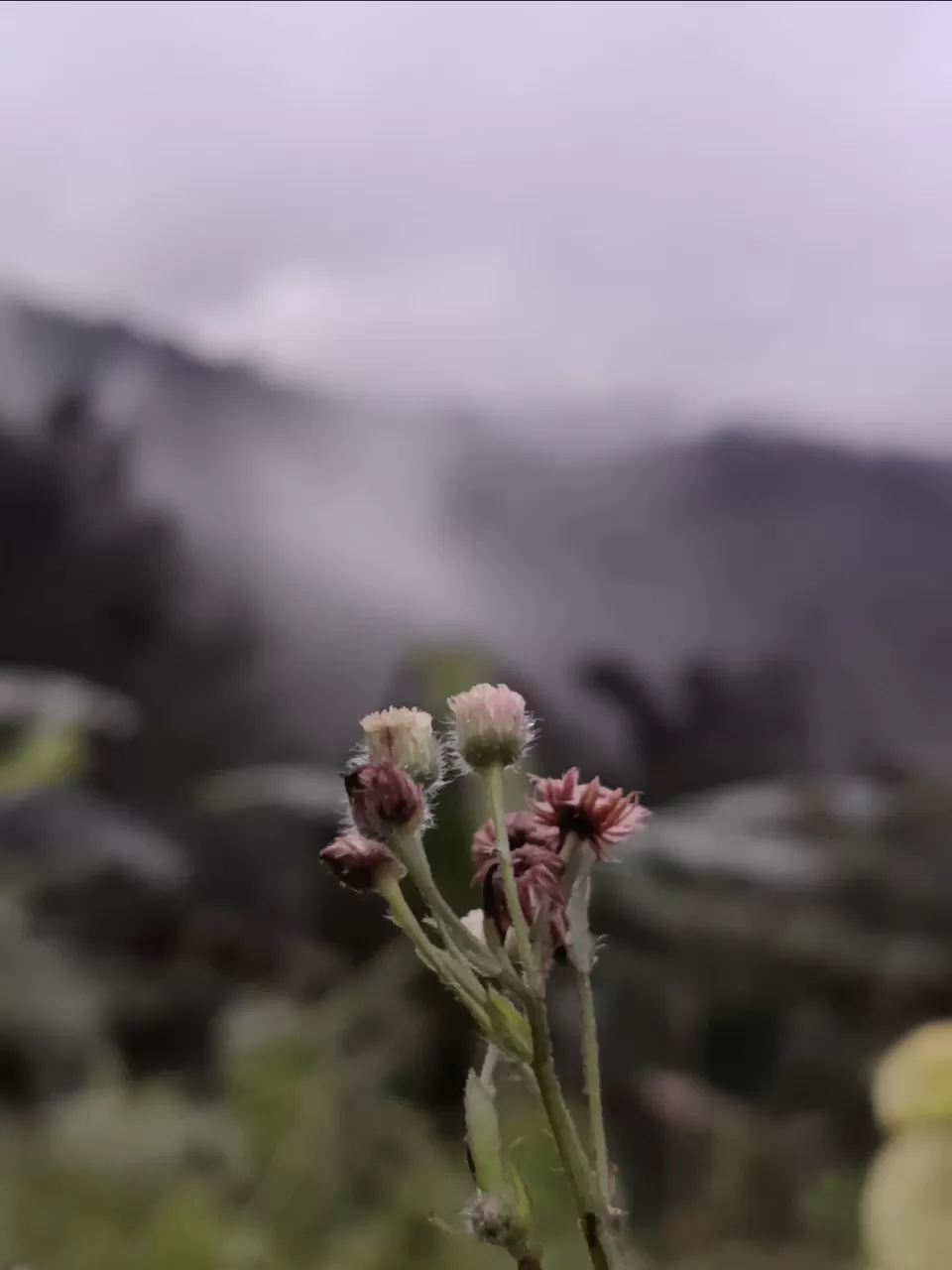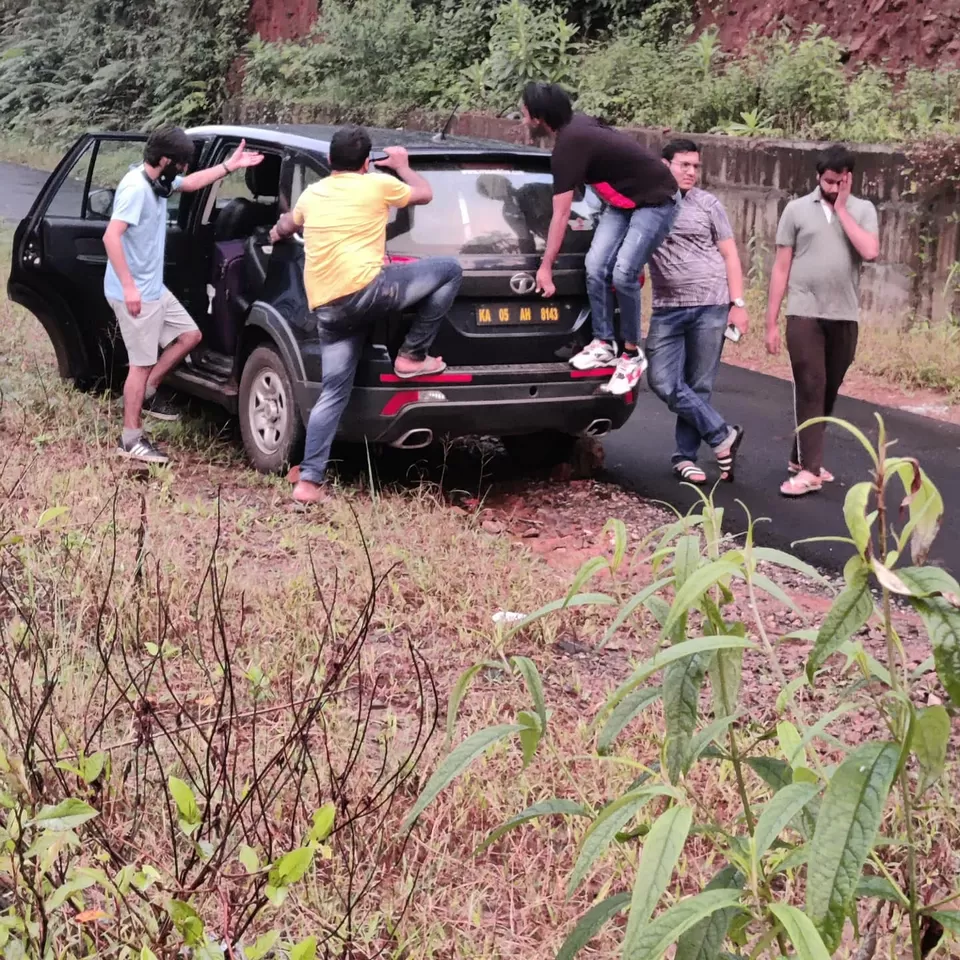 Mumbai - Bangalore - Coorg - Dubare (no) - Mangalore (no) - Bangalore
And after this sunset, jaha Rishav ne chum liya Coorg ko..(he fell), and after a lot of haggling, where I didn't want to leave, we left for the hotel.
It was again a really good view!
All guys in one room and two girls in another room. In the end, we both also shifted to their room, discussed real life ghost stories and Harshit was too work-obsessed. We were all cramped up on the beds..and Rishav had the nicest sleep that night - almost 3.5 hrs REM sleep. He was happy in the entire journey next day.
Learning no. 3: Sleep solves all discomfort!
Early morning we had breakfast and decided to go for adventure sports. This included a package of rock climbing, ziplining, rappelling, and tree top activities..
'Mam we have never seen anyone like you.. Haggling with us for money.'
'I have never seen any owner like you haggling with a customer for money.' 'But it seems you don't have manners on how to treat one so I forgive you.'
At this point, my friends were thinking that this is going out of hands and while bargaining, eventually instead of 11k we ended up paying 14k - a deep mistake from my side.
But we enjoyed everything! And in the end a little bit of rain..Only Sushant and Satyam didn't get to do rappelling. Rest everyone felt fulfilled.
The next part of the journey was interesting because some people wanted to leave for home and some wanted to work from outside..In the midst of deciding, we changed a lot of places..first halting at dubare, shopping for people at home, spices and chocolates from Coorg, and having dinner. While we were shopping, another group was fighting. Again!
Apparently there were no hotels to stay in dubare so that plan got cancelled and it was already late so we decided to hunt for a hotel nearby. Entered one, and found a hotel worth 15 k for one night and these stupid people were willing to pay that! Their plan was to stay the night here and then head for Mangalore the next day. Us 3, Satyam, Ck and me had plans to go home.
Eventually after a lot of trial and error, these people also decided to come home. So, next we were having a back to home road trip. IDK how it was comfortable in the return drive with all the extra luggage. Maybe because we were tired. But really this was the ride of my life.
It was one of the days where the guy next ro you couldn't stop talking, wouldn't let you sleep, but will continue talking about work, discuss music with passion and narrate incidents like his life depended on it. For me, I like listening to people who I like. Rishav was one of these people.
It was because of the hand holding that gave me the chills. I was tough on the outside while rappelling but andar se fati padi thi. Due to my medical condition, my legs had started trembling and I was worried if I would be able to do it or not. I was playing really macho from the outside. And that's when he held my hands! Strongly! I just got the necessary courage from there and though I didn't wanna leave them, I did.
I knew then, this is one person I am going to like on this trip.
So, I personally chose to sit beside him in the return journey. It was fun listening to his Bihari gossips. The mugging incidents and the gunshot attacks, and his personal affairs with lady attire and his salary range and wait, his ex. Guys do speak a lot if you allow them to. Ofc, he hadn't spoken so much to anyone else before. Have heard this a lot.
Anyway, it was in the midst that our car broke down and only the four of us were awake. Satyam, Animesh, Rishav and me. Animesh being a mechanical engineer, started to fix the car where I showed him the torch. I wasn't confident when he said, 'It's done!' Bit lucky that it was. I was proud of him.
So, for mechanical disruption - trust Animesh.
For driving, only trust Satyam, Animesh sucks at driving.
For talking, only trust Rishav - he would keep you hooked.
Again we stopped in a while to spread our legs at 3 in the night. And I dk why but I remember Rishav showing constellations to me. Like yes, they are pretty but like we were standing on a deserted road, and I was fucking tired that day but his eyes were glowing when he was explaining all of this. Another reason to like someone like that. Its rare to find passionate enough people these days.
I don't think I had enough guts to say anything but this time, seeing the moon, I missed my boyfriend back home. I feel wrong even calling him a boy friend because I still don't know what kind of a relationship is so confusing but I missed him. I had just called him in the morning to show him the Coorg view but I still missed him. Anyway, I felt a surge of emotions knowing that this incident was never going to happen again with him or Rishav. Either way, our little break was over and we onboard again.
Anyway all of this felt so surreal. I wanted to spend more time with him up there inspite of his idiosyncracies but I wasn't alone there..and I am sure he wanted to too but probably he also had a girlfriend and we were on a schedule.
CK was now awake, so I naturally told her that I will be staying at her place and for that she texted me from the back of the seat saying that i cannot come. I was surprised and willingly asked the reason for the same. She replied, 'Its my assignment submission tomorrow. If you come, I will be distracted and won't be able to work well. Pura time teri khaatir daari karti rahungi, instead it will be better if you don't come.'
I argued for a bit with her saying all of the things which I shouldn't have. Like I will pretend that I don't exist. Stay in my room not making a noise. O even said that I will leave at the earliest, even before she wakes up. But she just said no. Eventually Satyam asked me to stay back at his place. His parents were going to come the next day.
And I had been avoiding this the entire day, but I was really in no mood to argue further. Those who know me, would definitely be shocked ki Arpita and no arguments! I live for the drama but not this time. I had a nice time, I didn't want to end it bad. I didn't have time for that.
We dropped CK at her place. And all guys and me, alone were going to Satyam's place. His parents were gonna come at 10, so I thought I would just get up early and leave before they come. Woke up at 7, and started packing bags. Just when I was going to bathe, Satyam got a call that his parents are downstairs. And CK called. I panicked and picked up the phone. And her words were, 'Hey, you can come tomorrow at my place. I am free tomorrow. Just got the results and wanted to share with you the first thing. I passed. 55% distinction in law. You are the first person I am telling to.'
And all I was thinking was, 'I don't care anymore.' But what I said was, 'Congratulations! I am so happy for you. Listen, I am in a bit of a hurry. I will call you later. But it won't be possible for me to come tomorrow. I am really sorry.'
Hypocrisy. I hate lying and liars like me. I wanted to hide somewhere really. Felt really terrible trying to get out from Satyam's house like I did something terrible, anticipating some bad news.
But as I was about to leave, his parents came in. And instead of anything else that I was expecting they embraced me in their arms and hugged me and scolded me why I was leaving in such a rush. They even scolded Satyam for that.
They treated me like a daughter that time. If not for the presence of 5 more guys and his father, I would have cried really.
I spoke with his mother while she was making chai for us. And we bonded for a while. Gave them the chocolates and spices that I had bought, Satyam didn't think it was important so I just gifted him mine. Its like a token for letting me stay back. I wish I could have given more. But I only had this. We spoke for a while. Chit chatted and then left to meet my best friend, Bhavesh.
He lived in a 3 bhk apartment alone. So, it wasn't really an issue. Spoke to my mom that I was staying with him and her first reaction was, ' I had warned you not to trust that CK. You went to Bangalore to meet her and she didn't even want to take you in. Its good that Bhavesh is there, otherwise where else would you have gone?'
Learning no. 4: Parents are not always irrational. Listen to them.
She didn't scold me for staying at a guys place for 3 nights alone. She was concerned that I was unhappy. I am glad they trust me that way.
The next part of the story is a part of the next trip where we went to Goa. Stay tuned what happened there! Let's say, it was the best time of my life..ever!