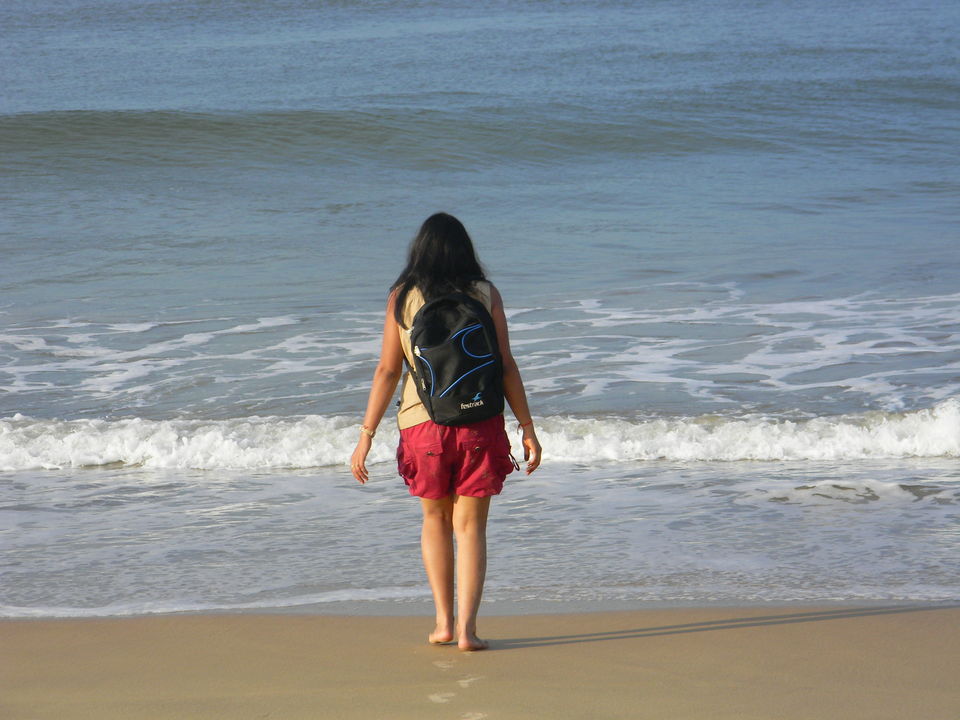 Traveling itself is an experience hard to be described in words. The feeling from packing your bags to setting out on the journey with complete strangers has no comparison. When I decided to travel for the first time 'ALONE', my heart was filled of various feelings - excitement, anxiety, and fear but after that one life changing experience as a solo traveler the most important thing I got to know is that travel is not just about boarding a plane, land in a strange place and click some pictures, its way beyond that. Every journey is the journey of life. It kind of prepares you for the journey called life. Especially the solo traveling experience is so transforming that it lives with you forever. Here I am sharing some lessons that my solo traveling taught me and prepared me for my next trip:
Traveling solo makes you independent:
I never thought I would travel solo in my life. But today I can say with confidence that I can travel alone anywhere. When you travel solo, independence isn't something that you need to attain; it happens naturally. Nobody is there to watch your luggage or show you the way if you get lost. You gotta take care of it all. The more you face such problems, the more independent you become.Traveling solo makes you more adaptive
While traveling solo, you interact with locals to know about the living culture of that particular place so that you can adapt to it. Seriously, it can help you gain such a wonderful experience and also help how to order food, dress appropriately; get to know the local transport etc. Living with locals give you a chance to learn a new language, attain new cooking skills and more than that build memories for life.
Makes you open up and leave your comfort zone
When my parents sent me to the school first time, I was so scared thinking that how will I manage my entire day among strangers at an unknown place, and I pretended to be sick. Now I had the same feeling when I was planning to travel alone. I had lived such a sheltered life that it was impossible for me to leave my comfort zone. Exploring a city on my own, using public transport, talking to strangers, all were big fears for me but I successfully managed it all and now, I seek out new opportunities and experiences. I love to push myself. I want to experience more.
Meet new people and make friends for life
Having grown up and lived all my life in a single place, I had a small set of friends since my school days which continued till my college days with a few additions or deletions. But all this changed with my first solo trip. I met a few very interesting people with whom I could feel an instant connect and got some new friends for life.
Makes you feel free
Our daily life makes us dull and caught in a cage, both mentally and physically. This monotonous routine makes us act like a machine and our life lacks passion. Travel is that medicine which makes us break free from that monotony. It lets your mind cut out of that cage and breathe freely. Your mind and your soul just leave everything back in your home and get ready for an adventure. I totally agree that traveling with family and friends is fun and enjoying but traveling alone is fulfilling too. Its among those few things that you do for yourself and nobody else. After all you need to pamper yourself a bit too at times. During my solo travels I have explored my inner self and have expanded my boundaries which people around me have acknowledged at times.
So are you ready for the next Solo Trip!
Follow me on Instagram at https://www.instagram.com/yogagirl.dipti/