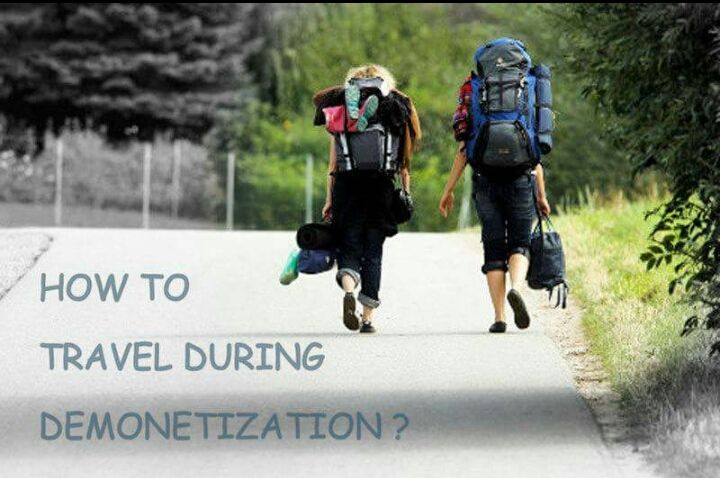 The Government of India has banned 500 & 1000 rupee notes and Everybody is facing troubles during this phase of Demonetization. This is a great step in making the nation corruption free but Long queues outside banks and ATMs isn't helping either. But if you are a true traveller, you can't just let this come in the way of your travel. Just pick up your bag pack, wear your shoes and get on the road. Go Cashless with these few travels tips for these low cash times.
E-WALLETS
We are a lucky generation to have such things like PAYTM and FREECHARGE. Even some Street side vendors have PAYTM facility these days. You also get cash back which you can use in your further payments.
DEBIT/CREDIT CARDS
You can always make payments for almost everything including hotels, food etc through your Debit/ Credit Card. Convenient but not available for people travelling to offbeat destinations with no hotels or cafes with card swiping facility.
ONLINE BOOKINGS
Book your stay and travel with the help of online portals like Makemytrip, Red bus etc. It's easy to access these websites or apps on your phone. They even provide you with options to choose from and great discount deals.
BE PREPARED- CARRY NECESSITIES
Temples, Gurudwaras or any such place would be fine for the night when you have your sleeping bag with you. Most of the departmental stores accept Debit cards. You can stuff your backpacks with packaged food like instant noodles, cheese spread, bread etc.
HELP FROM LOCALS
In difficult times you can always ask for help from the locals for stay and food. There are a lot of cool people especially in the mountains who would understand the situation. Take their contact details and make sure to pay them later.
BARTER SYSTEM
If nothing works, Use Barter System. You can exchange your skills like cooking, social media expertise etc. for a couple of days stay. Your Ray Ban in exchange for a hot meal won't be a bad deal either :P
NEW EXPERIENCES ARE WAITING… GO CASHLESS ;)