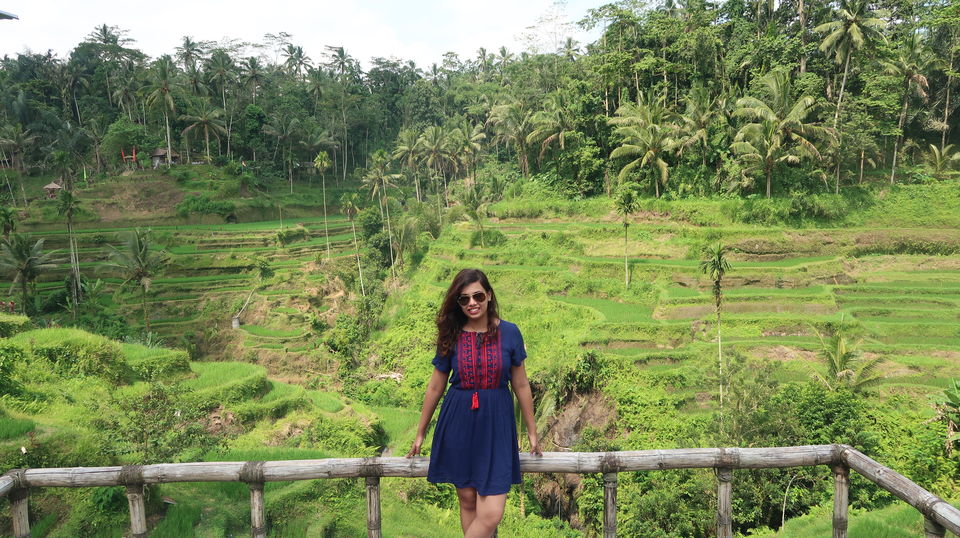 We started our bag packing trip through South East Asia and our first obvious choice was Bali. We went to Ubud straight from the airport because it is the most suitable place to get your sim cards, motorbike, exchange currency etc.
Ubud is a perfect mix of everything , it is touristy in its vibe yet peaceful in parts. We stayed at the Wahyu Hotel for 1200 per night (breakfast included)which was right at the city centre, next to the football ground.
We hired a motorbike here for only 200 Inr per day. We headed straight to Tegalalang rice terraces for which most people come to Ubud, also tried the Luwak coffee. I was too afraid to go to the monkey forest so we skipped it. We also toured the Lotus temple and Goa Gajah.
We then went to Cangu the next day which is North Kuta only less touristy. We stayed in Riyuri guesthouse only for 700 Inr per night. Cangu has great cafes ,restaurants and surfing beaches. Do try food at Waoeng Noni and thank me for it later ;)
Next stop was Sanur as we wanted to take the Nusa Penida island tour. We booked 1 day tour to the island for around 210,000 Idr for the both of us. This included hotel and boat to and fro transfers, private car island tour with lunch and all entry/boat tickets. If you do this tour try to stay in Nusa Penida for 2-3 days because there is a lot more to see there and it was the most wonderful part of our trip.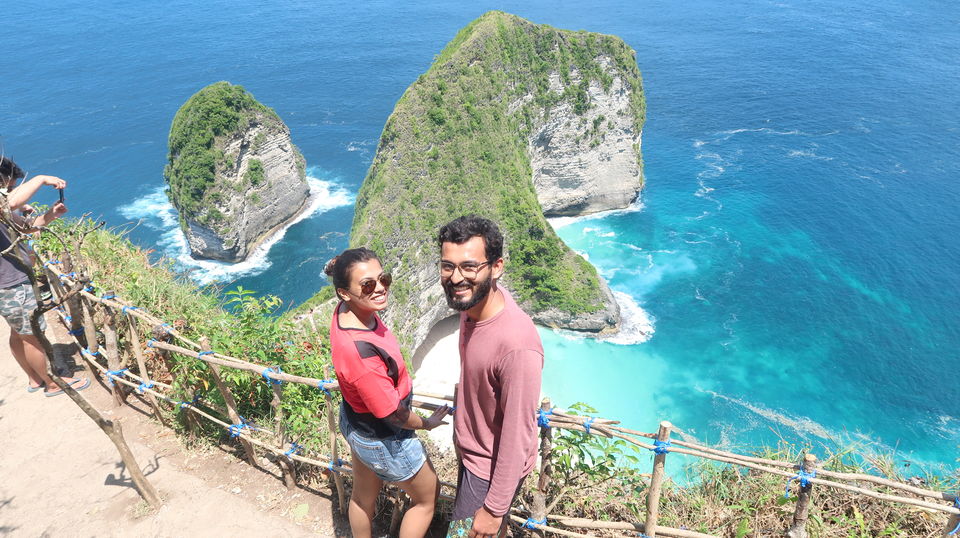 Sanur has great options too , you can walk around the broadway along the beach and watch pretty sunsets. Here we stayed at the Lotus pond hotel at 900 rs per night. Also did a day tour to Pandawa beach. Highly recommended.
We headed to Munduk , North Bali from here. This was the most amazing find of ours, here in Bali. The roads were so scenic and the fogged mountains were a delight. This showed us a very different part of Bali. We visited the lake temple, two lake point, and Temblingan lake here. Golden valley waterfall at Eco cafe was amazing. We stayed at the wonderful Taman Ayu homestay with a view at 1000 Inr per night.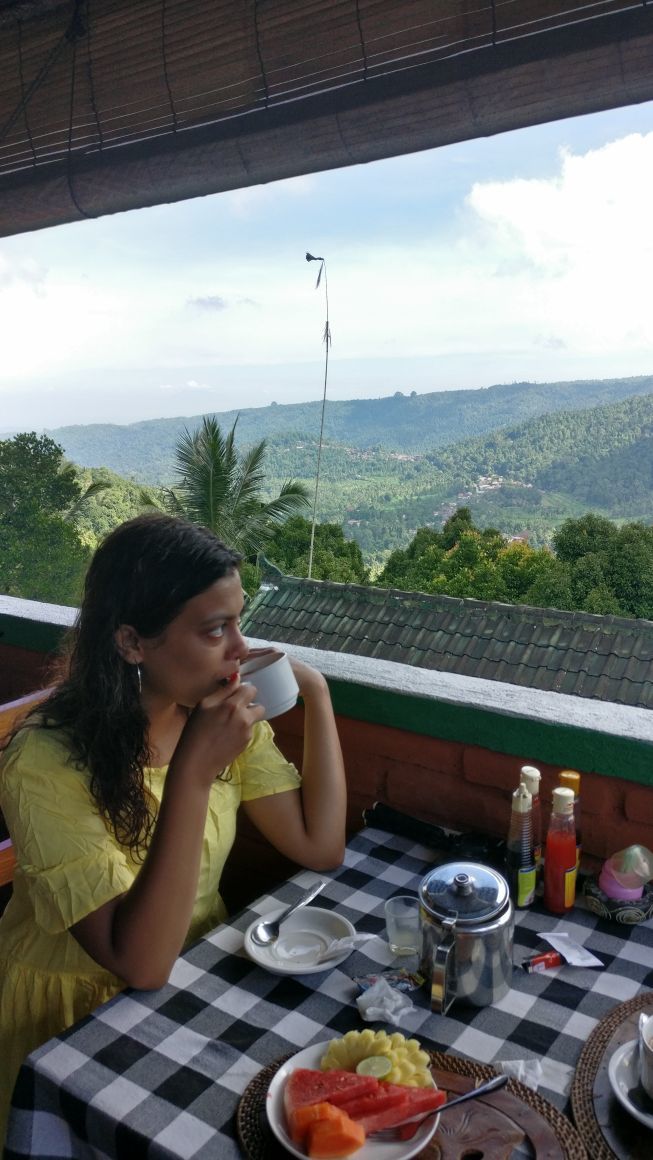 From here we again went south because we spontaneously decided that we should rent a villa.
So we went to Seminyak and rented a beautiful villa for 2 days. We got upgraded to bigger Villa here at Villa Bali Asri Batubelig. Cost for two days was 14k Inr , breakfast included (we booked it online), it was totally worth every penny.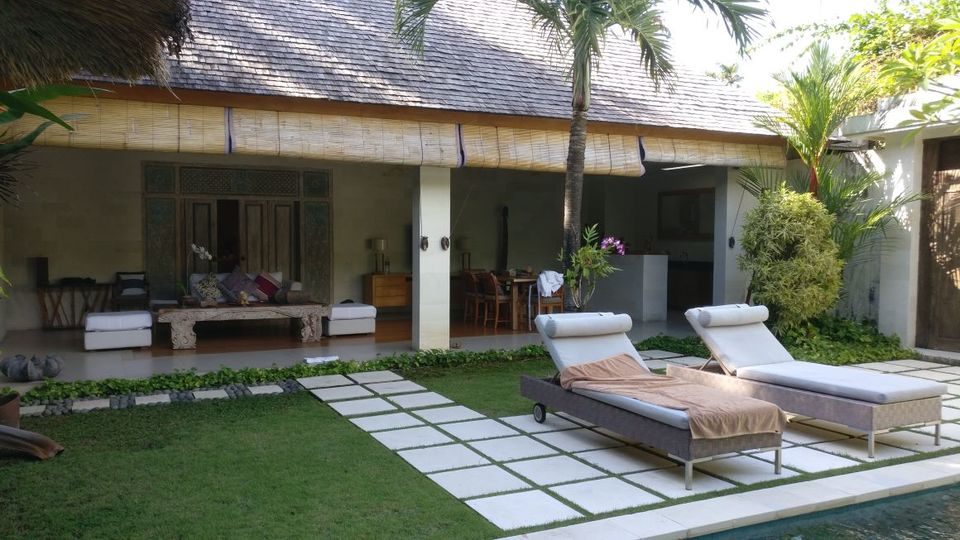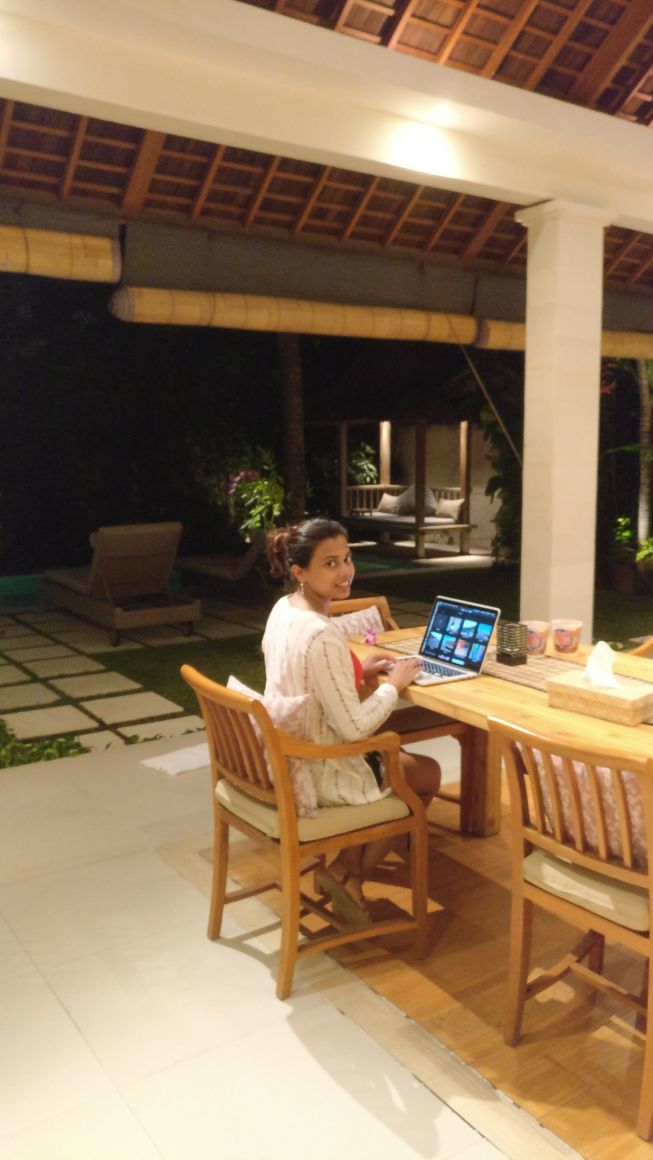 We returned to Ubud to give our motorbike and headed to our next destination from here. During our trip we tried to avoid touristy places here in Bali so we skipped Tanah lot , Seminyak, Rockbar, Sky garden etc. We would have loved to visit these places only if it had less people.
I have a lot more pictures to share so head to my Instagram also you can find a video on my Bali travel on my YouTube channel:
Here are my 5 tips if you are travelling to Bali:
1. Rent a motorbike. It is the easiest way to travel across Bali. Since Bali is a small island ,you can see the whole island on a motorbike.
2. Exchange currency as and when you need it. Yes there are tons of options for it , prices go down on weekdays and higher on the weekends, so look for 4-5 options before you exchange your money.
3. We mostly booked our hotels from Booking.com, but it is better if you search the hotel online and go to the place and negotiate for the price you can get cheaper rates. If not you can book it directly in front from them from the website.
4. Rent a villa if you can. Because Bali is a cheaper country in terms of currency than India and has the most beautiful villas and amazing hospitality , so try to get this experience.
5. Always carry bug spray where ever you go in Bali. No explanation needed for it I guess !
If you have any questions comment down below or message me, will be happy to help :)
You can also post on our Facebook page and follow us for more updates on our latest travel posts.
https://www.facebook.com/2onthemove