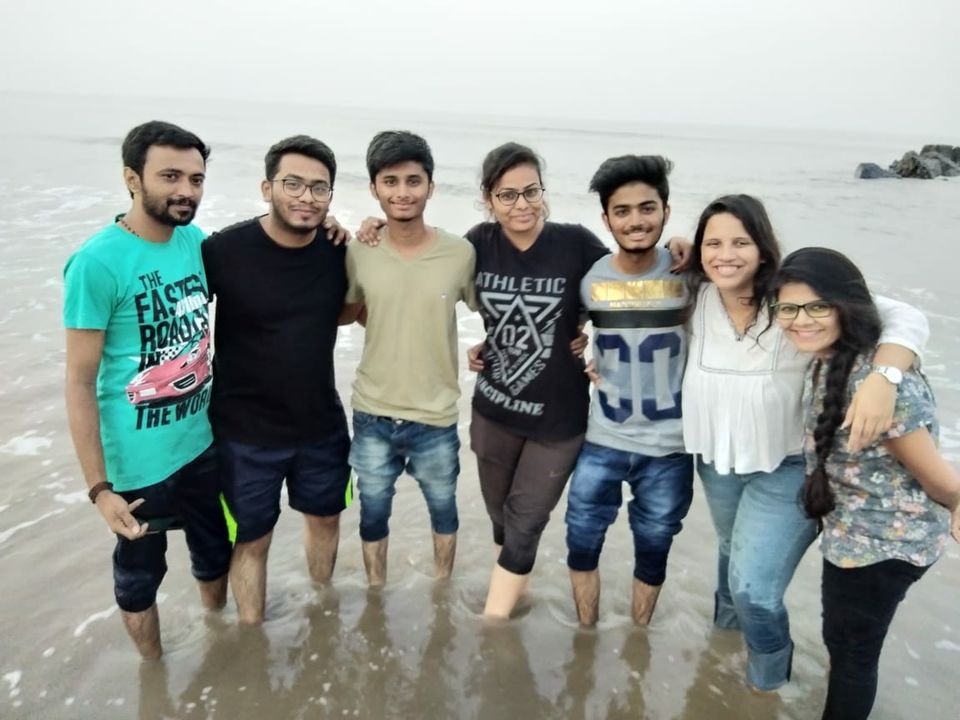 Surat is my home town. Often it happens that, you are so confined in your comfort zone that you did not see adventures out there in your own home place.
Dumas beach is famous urban beach along the Arabian sea, located 21km southwest of the surat city. The beach has black sand. The beach is very crowded on weekends and festivals. Because of the same reason, person like me do not like to go there on weekends.  Leaving the scenic beauty and delicious food option aside, Dumas beach is also famous for being in top haunted spots in India.  The beach is notorious for incidents such as, people disappearing, howling Sounds at night etc. it is believed that the beach had earlier been used as a burial ground.
So we took it as adventure. We decided to visit Dumas at night (i.e. before sunrise). Me and my other 7 friends stepped out of our home at around 3 am. Dumas is around 45min road journey from my home. We played & sang songs on the way to Dumas. Seeing the beauty of the city at night is whole different experience, and that also with your best friends, it is very special.
We reached the place after an amazing road journey. Trust me, sitting at seashore in darkness & calmness of night, listening to the music of water, playing your favorite songs, talking about each-other life, sharing stories, playing with sea water, is the best thing you can experience in business city like Surat. There were no ghosts & no loud and howling sounds. Just us & the nature. We stayed there till sunrise. And if you visit Dumas and do not eat Bhajiyas then you are a fool. But we were not fools. 😝
Someone has truly said, to see the world differently you need to step out of your comfort zone.🏃