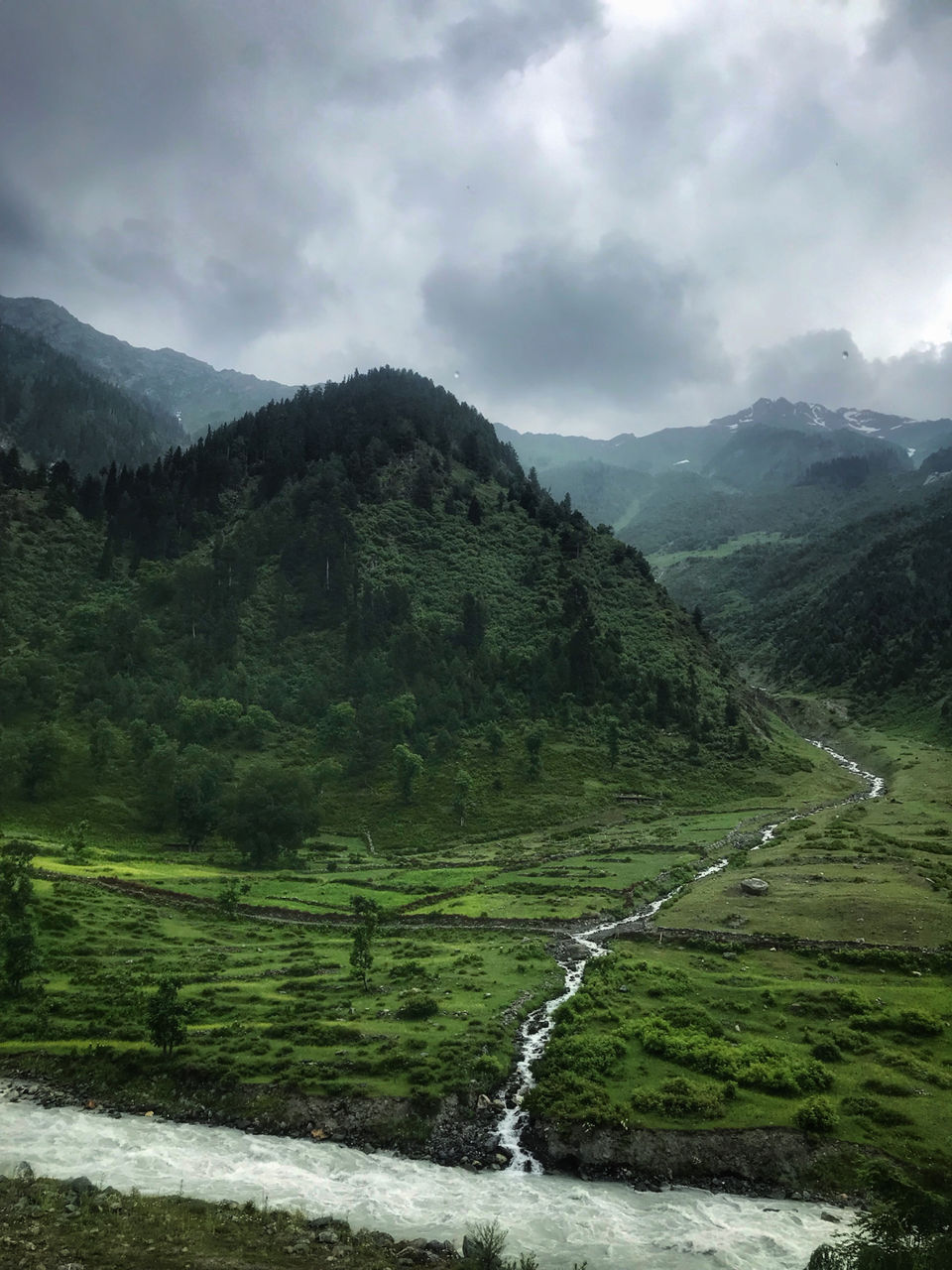 Just a simple view from my room in sonmarg but simplicity always made me more happier..
Nature speaks to us in different ways you just need to listen..Like this evening from the balcony of my room I could hear the Dark Clouds Rumbling, the subtle dripping sounds of the drizzling rain, the river stream flowing, the birds happily chirping away..
How many times have you heard nature speak to you like this in the hustle bustle sounds of the city?
You are truly blessed if you can not only see nature but appreciate every little detail that nature bestows upon us..
The Color Green always makes your heart warm,like everytime I see this Picture it makes me remember how I felt the calmness just standing there..And how I wish sometimes I could stay longer in these places..
Beauty is everywhere you just need to be able to see it..
Marie