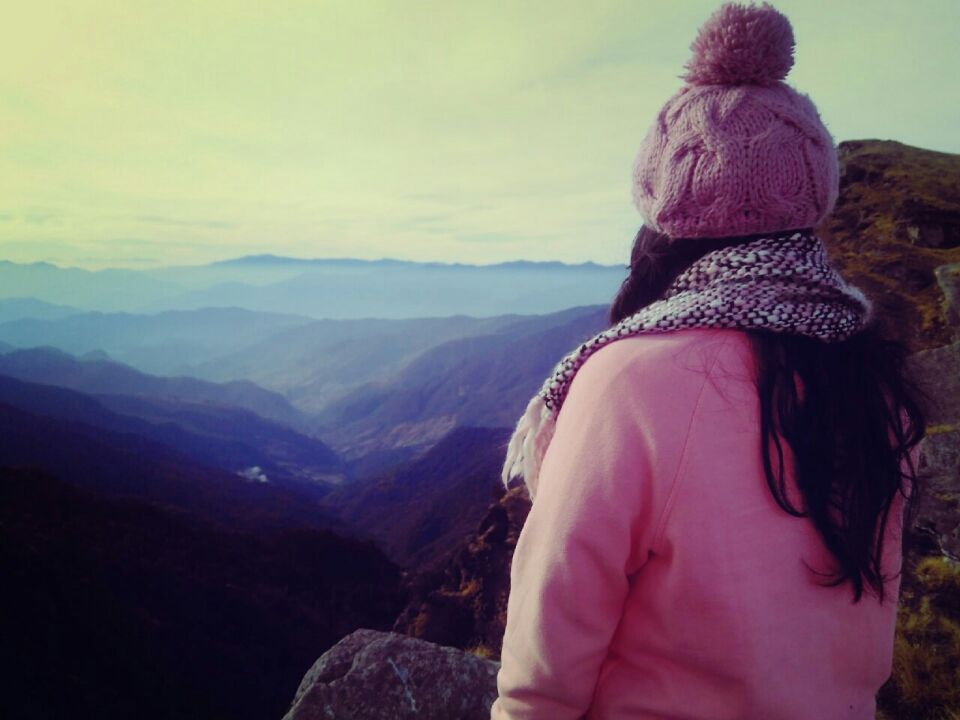 "The gladdest moment in human life, me thinks, is a departure into unknown lands." – Sir Richard Burton
The only time I felt happy about having a job was when my office friends and me planned a trip to mountains, to a place I had no clue about - CHOPTA! It was almost year and a half, I had not traveled and the mere Google pictures of this majestic & unexplored land gave me chills. I could not wait to go out there and explore the so called 'Mini Switzerland' of India.
Finally after all the brainstorming and planning, the big day arrived. We had booked the Zoom Car - 'Scorpio', as we were 6 people and what's better than an SUV on mountains? We started our 450 Km long journey from Shalimar Bagh, Ghaziabad at 3:00 am. The next thing I know, is I woke up in Rishikesh at 8:00 am, we had our little breakfast as we had a long journey ahead. We crossed Srinagar, Rudraprayag, Joshimath and Ukhimath leading our way to Chopta.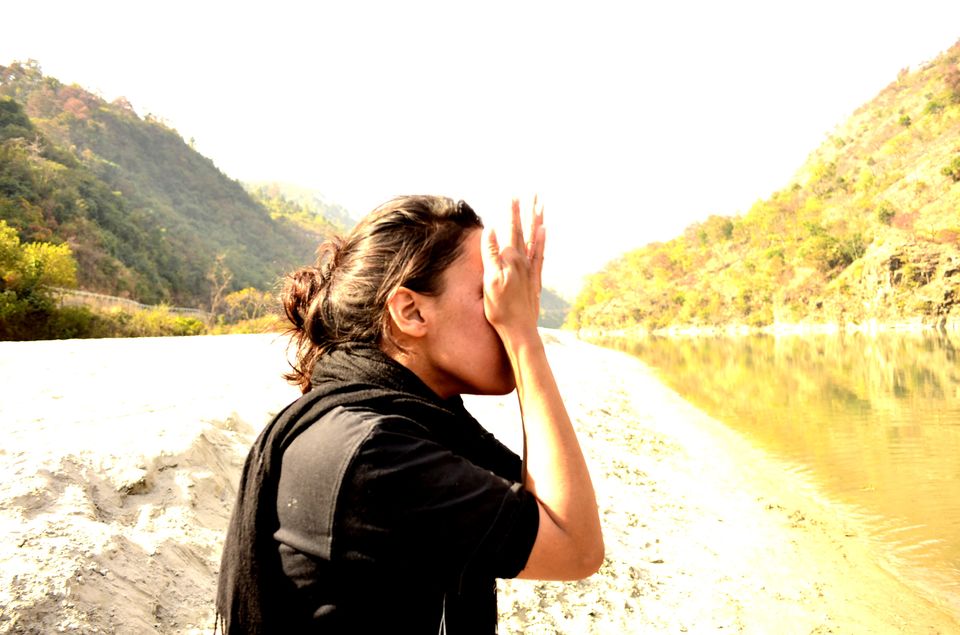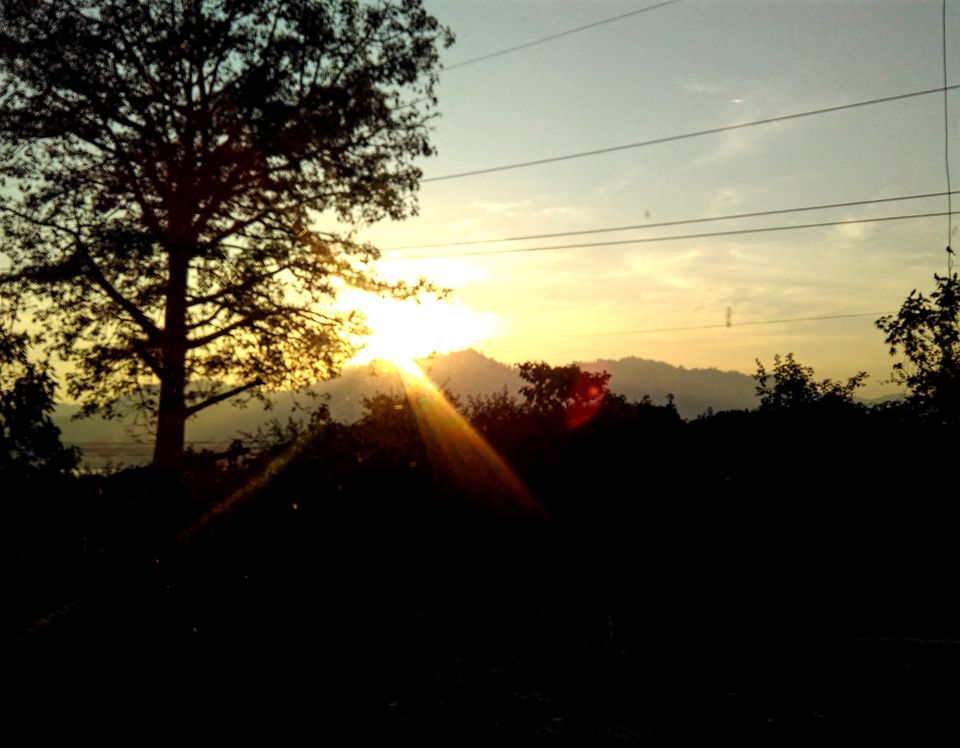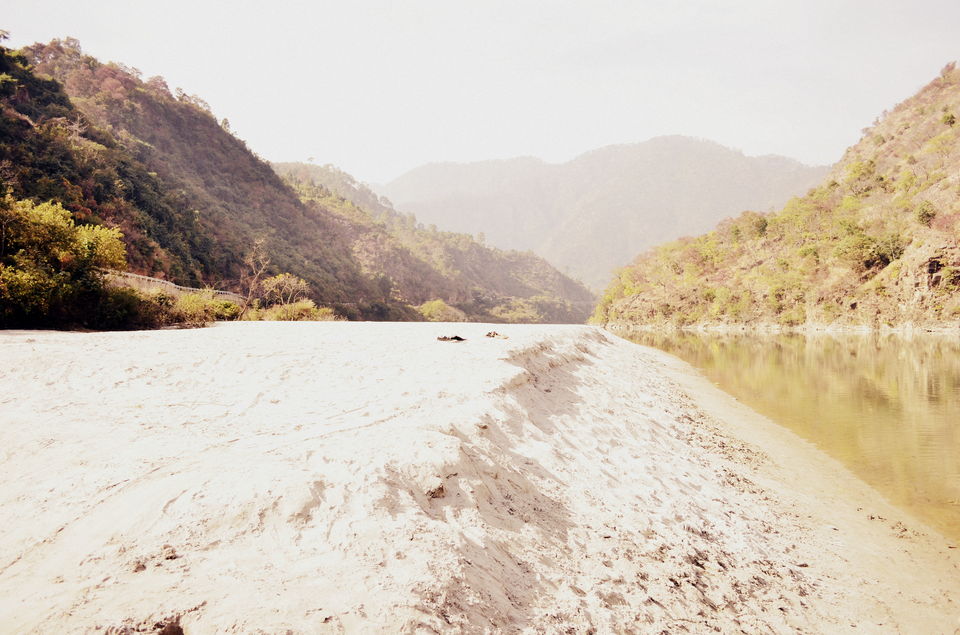 Up until Ukhimath I could not feel my heart going out to the places we had seen as the mountains were craggy with no dense flora around, and I being a lover of the dense woods started to have doubts about the place, but as we crossed Ukhimath and headed towards Chopta the terrain changed 180 degrees and everything ahead was nothing less than a dream! Soon the rocky terrain was replaced by the dense green mountains, peeping from behind was the snow capped Chaukhamba range. With every turn, I could feel myself going deeper into the wilderness and that was exactly what I needed!
Finally we reached Chopta, after 12 hours of driving. If you seek peace, away from the touristy mountain crowd, Chopta is the place for you, a few guest houses & shops amidst the wilderness, that's about it. When you are in Chopta, you can not afford to miss out on the sunset. As I moved out in the balcony of my guest house, I witnessed the best sunset of my life. The perfect blend of the yellow's, oranges and the clear blue sky, with the reflection of these beautiful color's on high snow covered mountains, it was breathtakingly beautiful.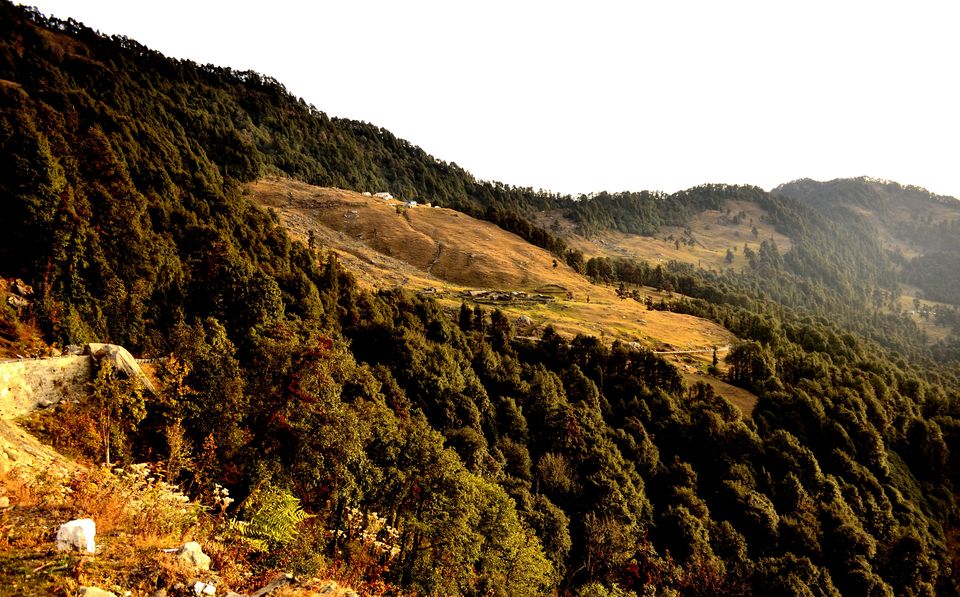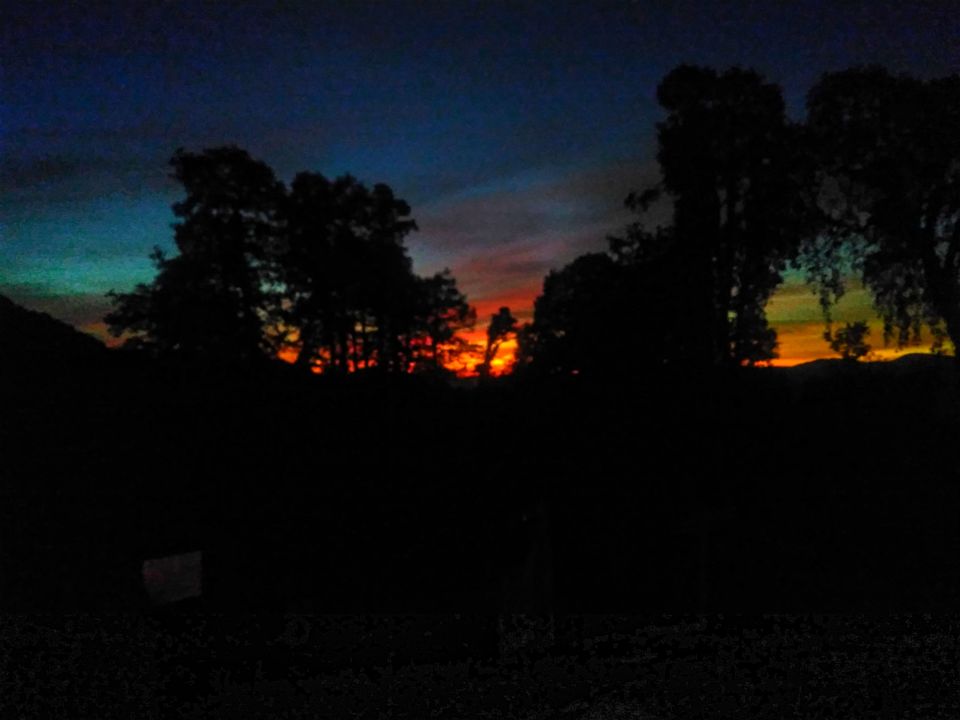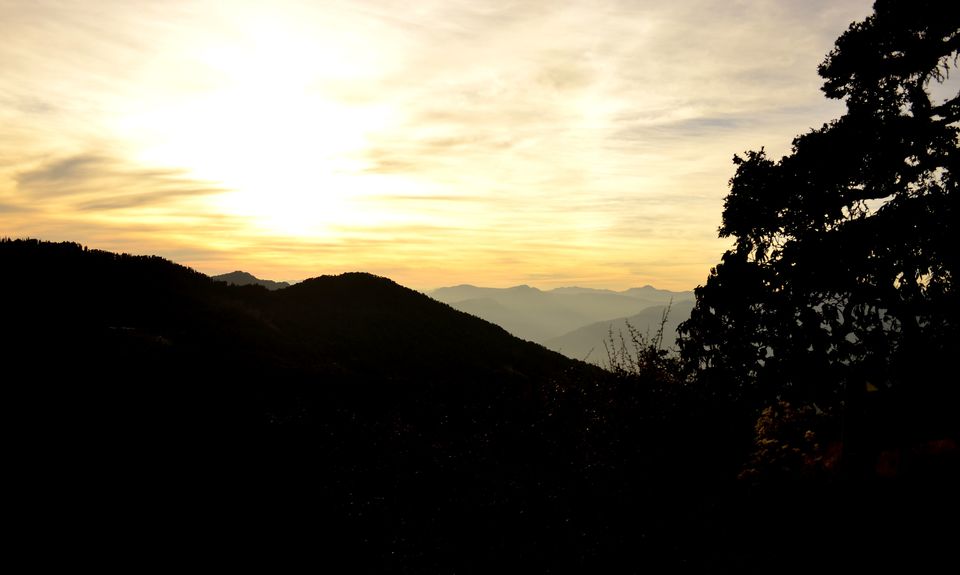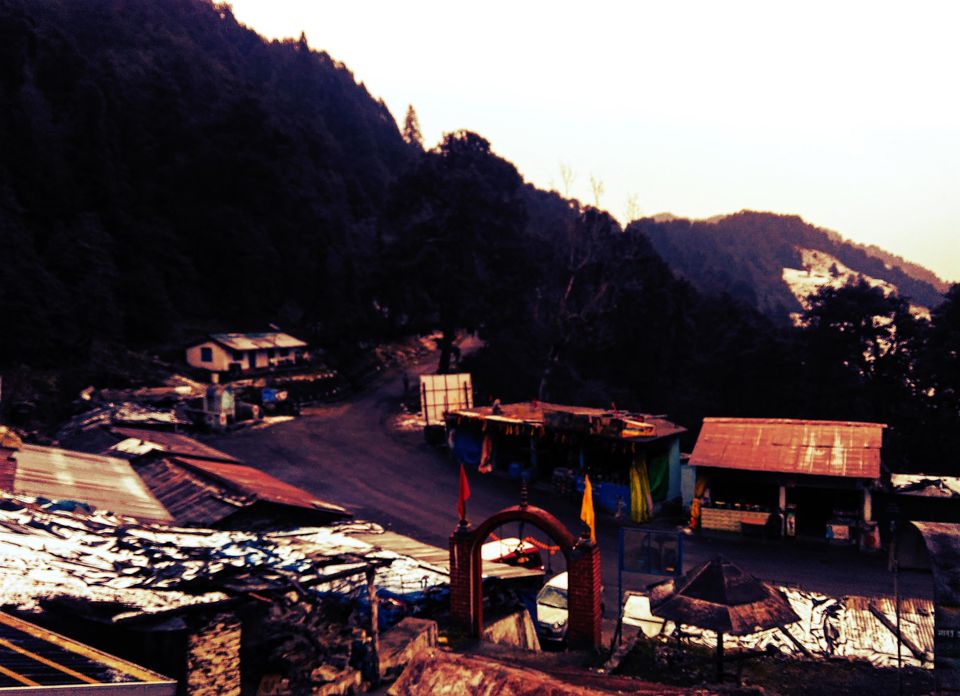 TREK : CHOPTA - TUNGNATH
Chopta is the base point of the trek to Tungnath, the highest Shiva Temple in the world, it is one of the Panch Kedars. We woke up at 4:00 am, as we planned to reach Tungnath by the time of sunrise. We all geared up by the help of our flashlights as there was no electricity during the night. As we went outside, it was dark and extremely cold, cold beyond our expectations. Within a few minutes, I had cold feet and I was shivering badly, but it was my first trek so the motivation levels were high enough to overcome the chilling weather.
Once we started the trek, soon we realized it's not an easy one, definitely not! The trail was too steep, plus the extreme cold weather added to the difficulty. We could barely walk for more than 5 minutes in one go, but the excitement of reaching on the top kept us going.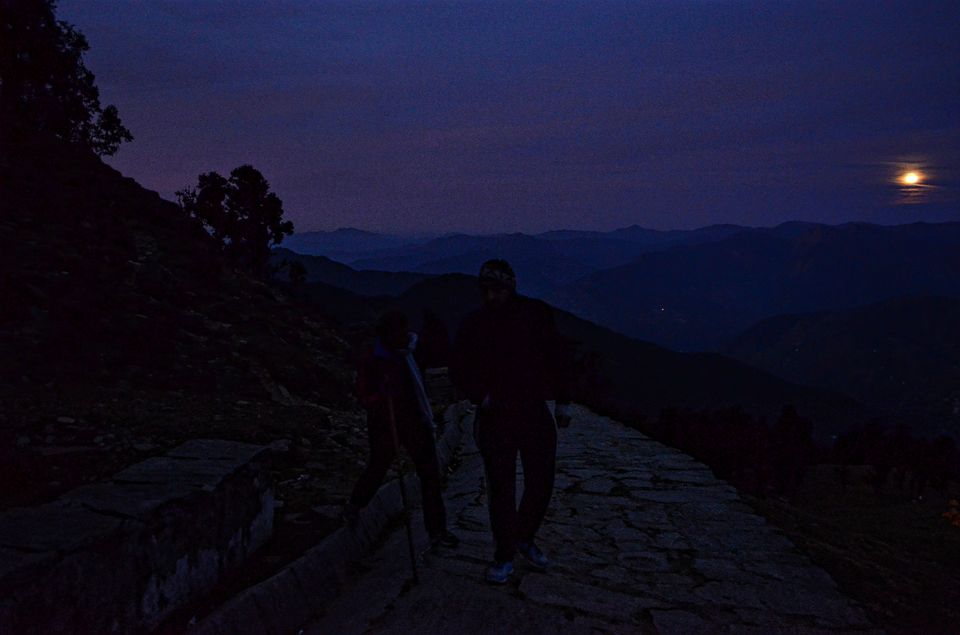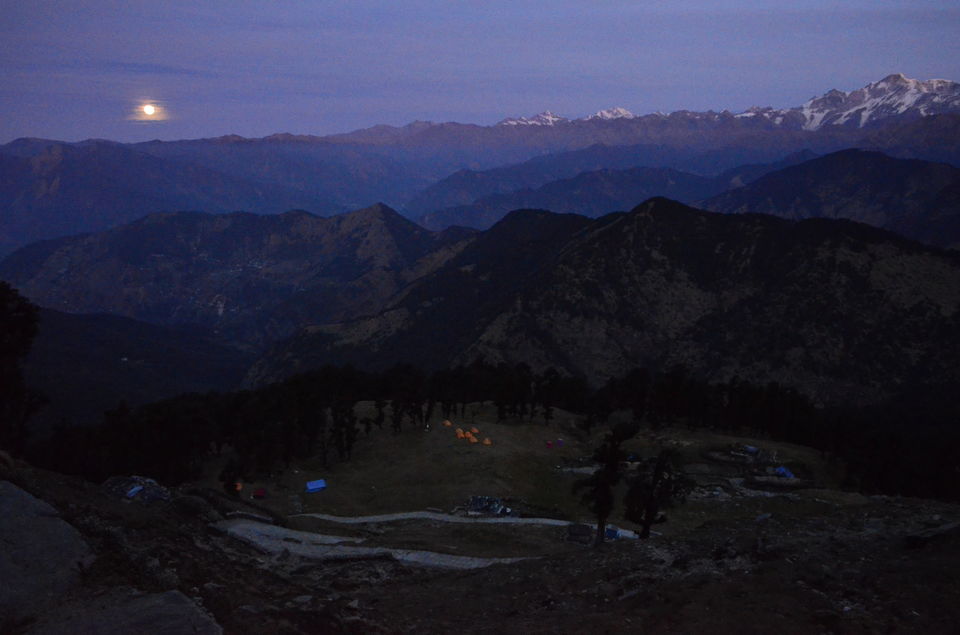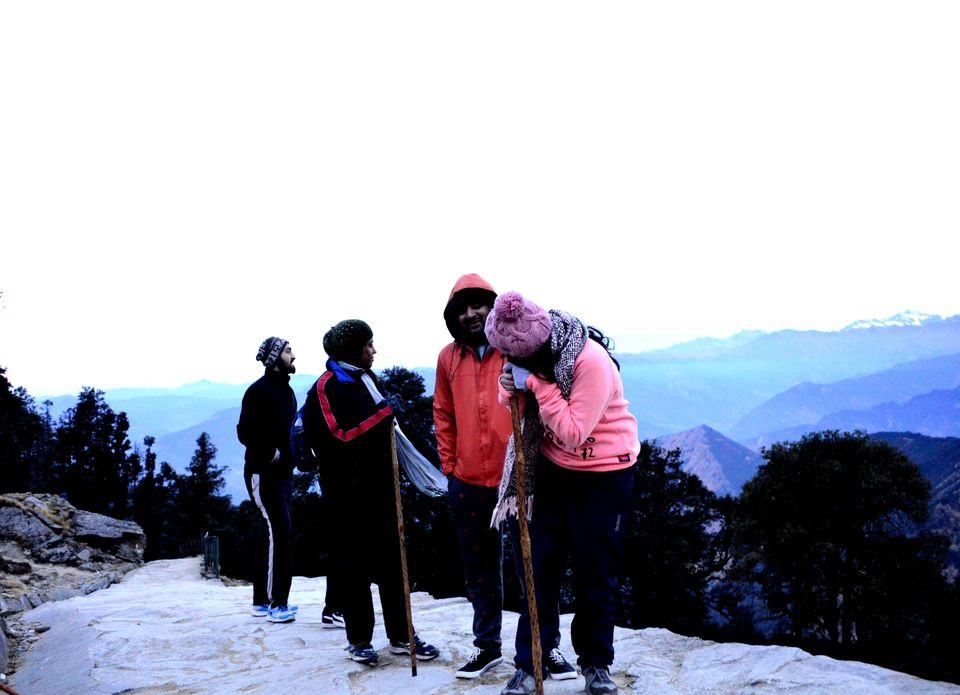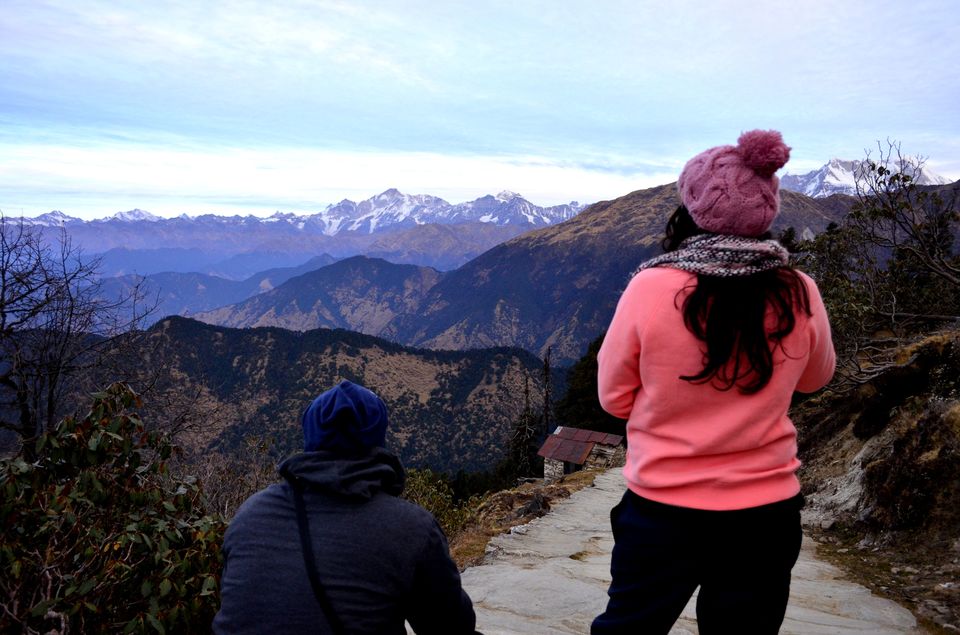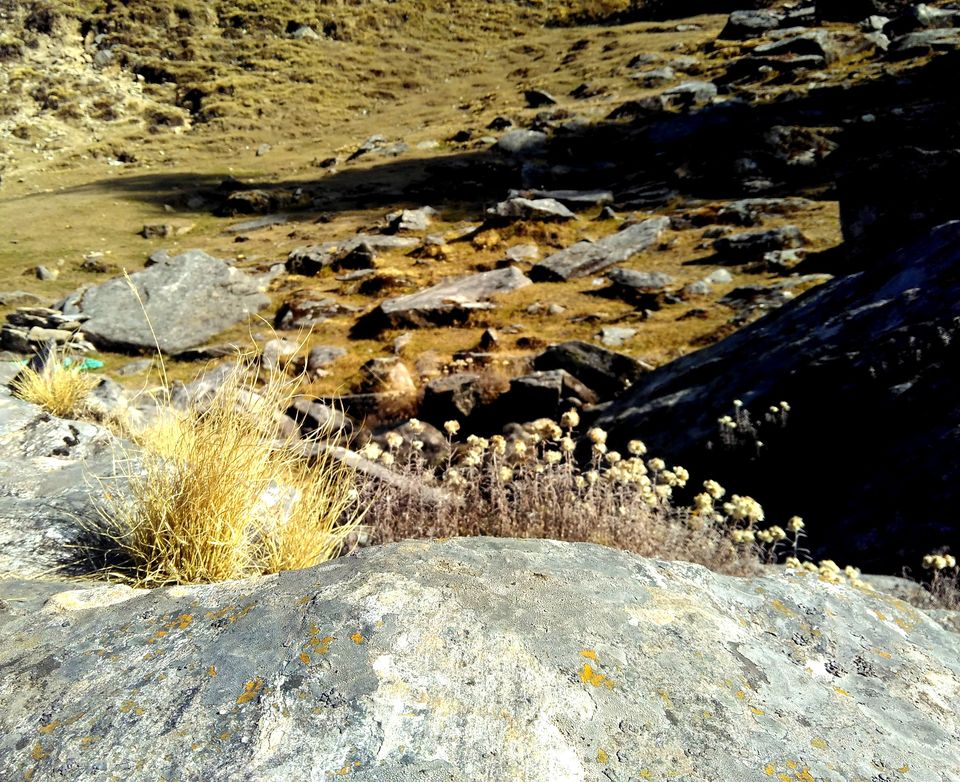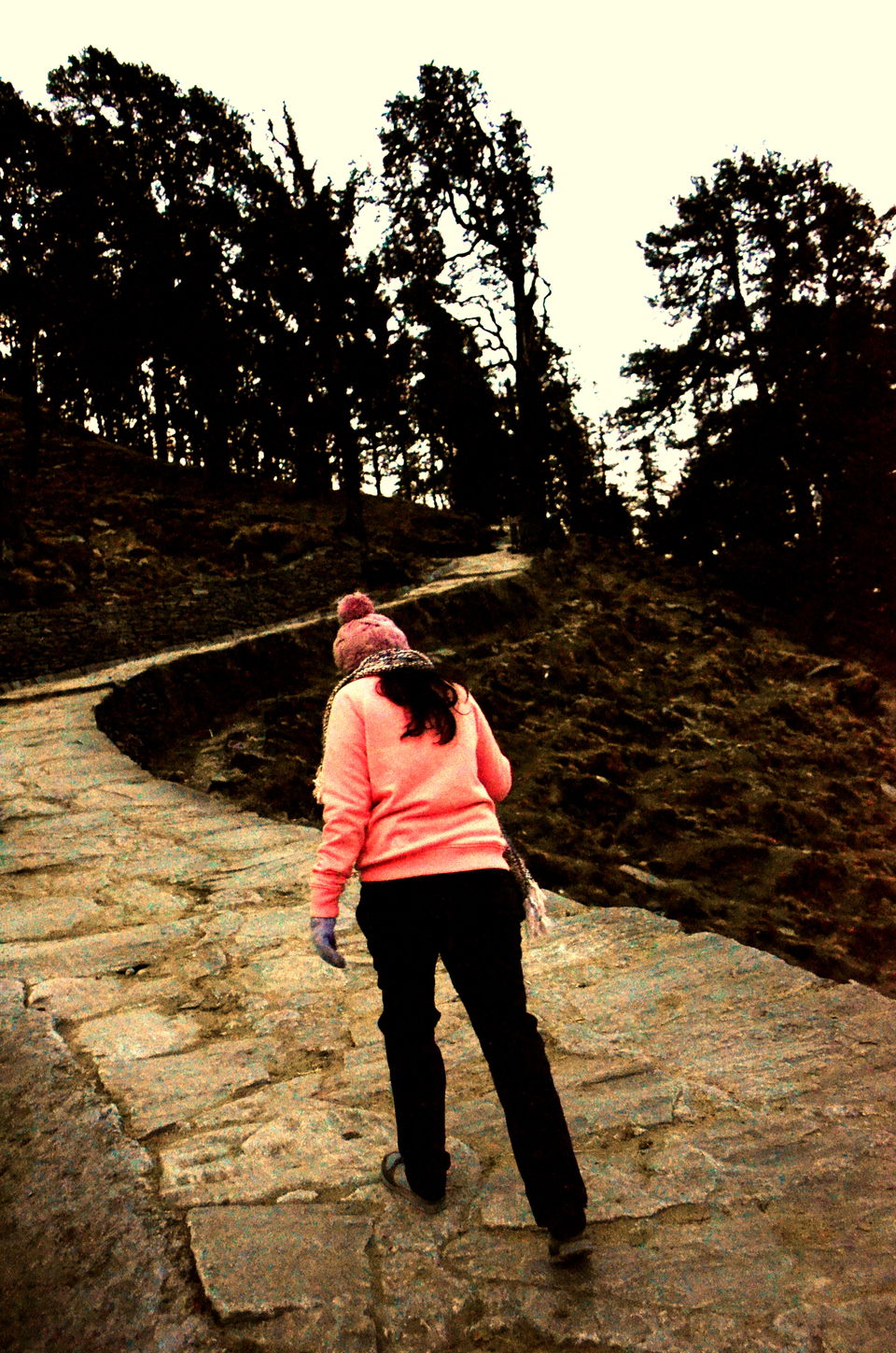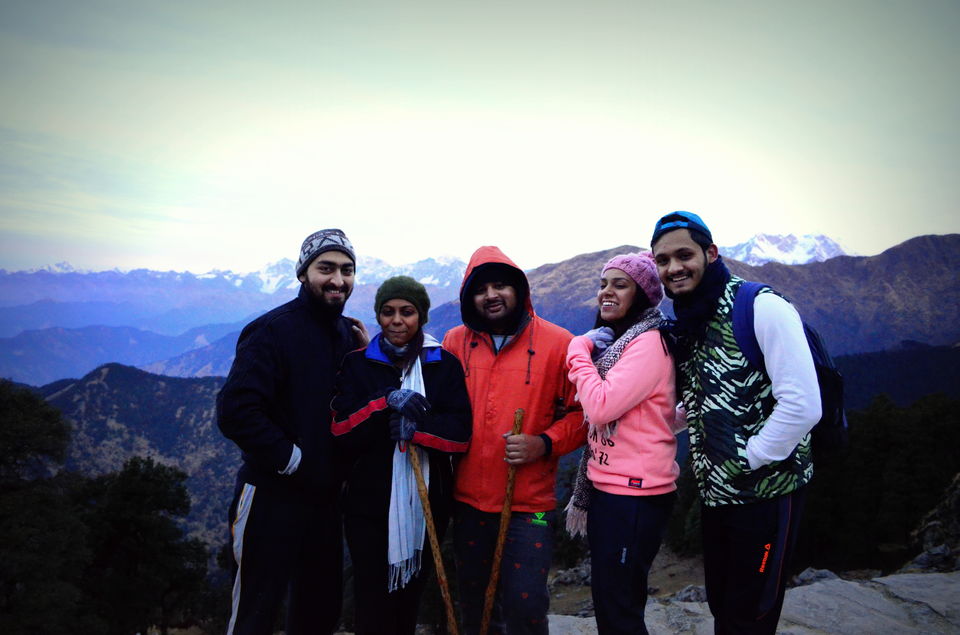 With every curve, the sight became prettier, the half lit paths, majestic mountains covered with yellow grass, surrounded by snow mountain ranges still hidden under dawn, made our trek beautiful. The place is rich is flora and fauna, and on our way up, we witnessed different species of birds. We were encountering such captivating scenes that there was no further inspiration needed to complete the trek. I think we had not even reached the middle point of the trek, and the sun was up making it a beautiful morning.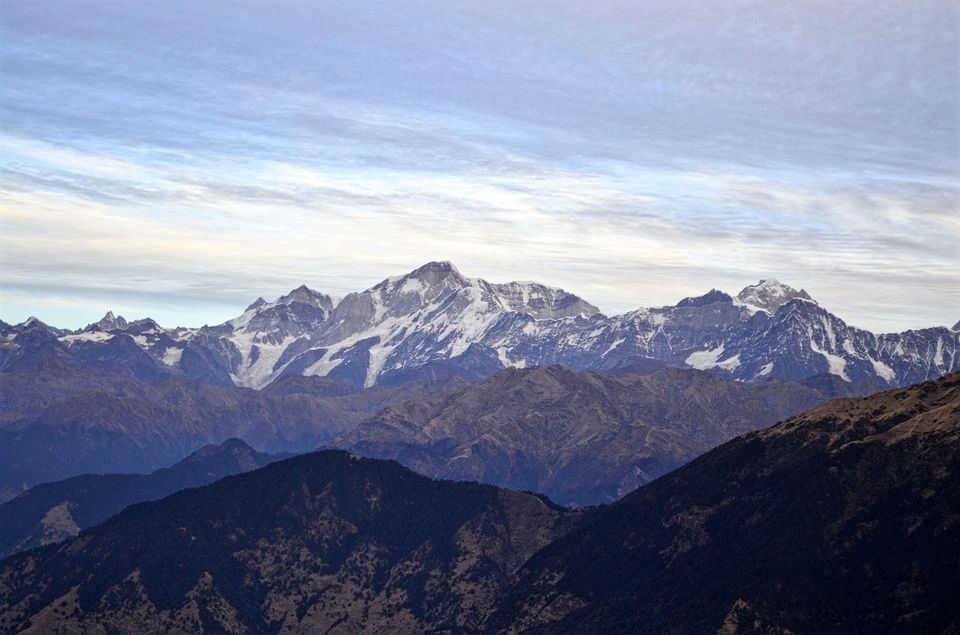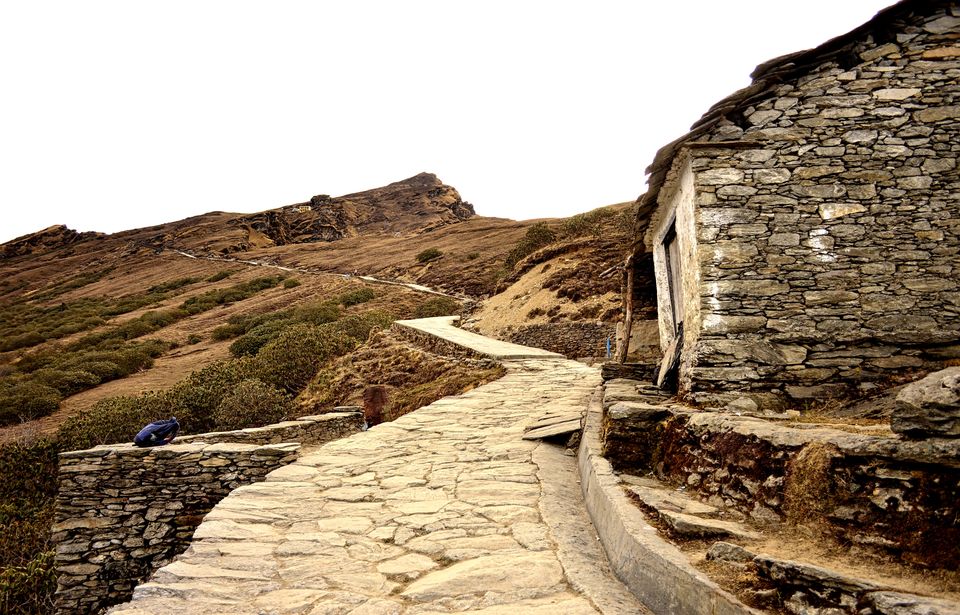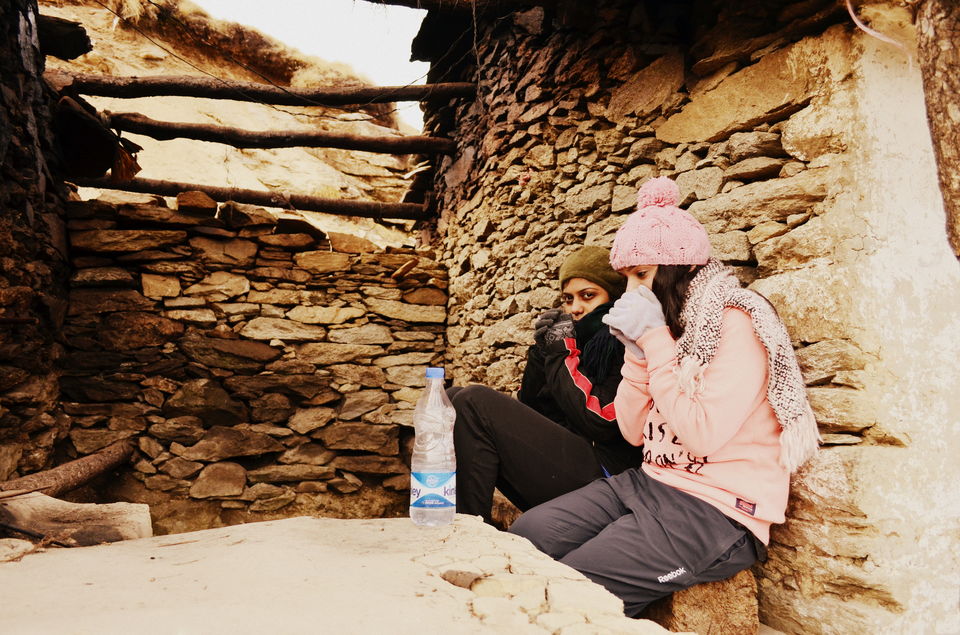 After taking zillions of mini breaks and hours of trekking, we could finally see Tungnath temple. We headed up for the temple and the feeling of unending happiness ran through all of us! Since it was off season, we could barely see anyone no shacks or tea stalls, also the main temple area was closed, but we could enter the premises of the temple and so we did darshan from there itself.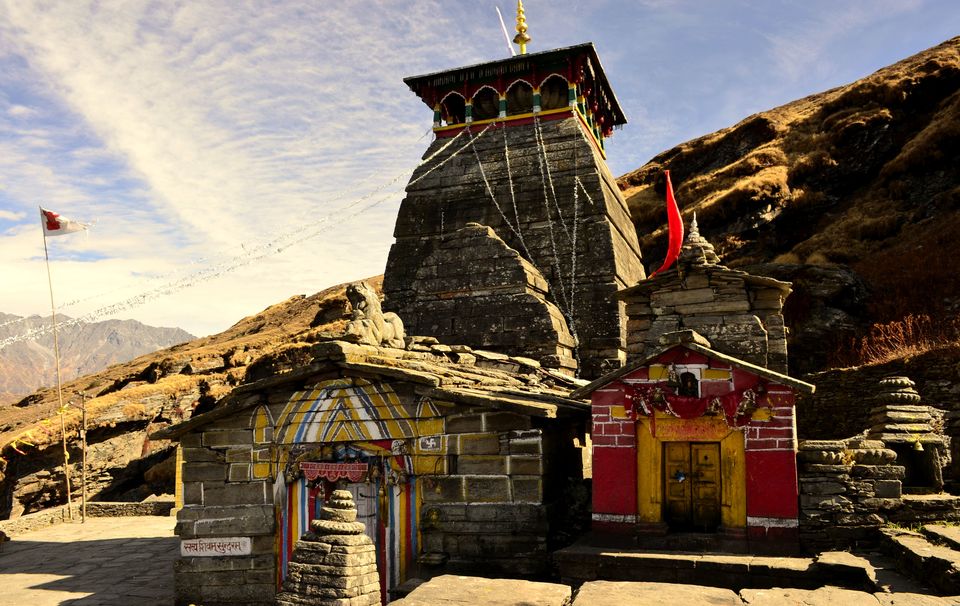 Tungnath was a place beyond my imagination, it gives you a three dimensional view Himalayan mountain range, from low city mountains to high snow covered peaks. I spent my afternoon there just lying beneath the sun, surrounded by mountains absorbing the feeling, the picturesque view and the thoughts of my bewildered soul.
If you go up till Tungnath, spend good quality hours just sitting by yourself on the top of the mountain at 12000 feet! Let your eyes wander, see as far as you can and absorb as much as you can of the majestic beauty that surrounds you. Let your thoughts go wild and soul be free! You will feel a certain sense of happiness making way to your heart, and you might, just might feel a little closer to the Peace that we seek.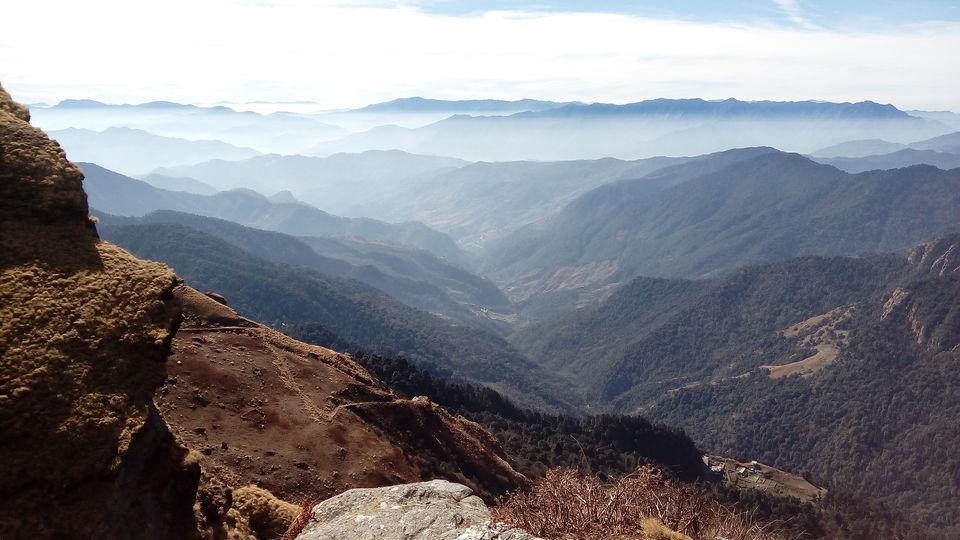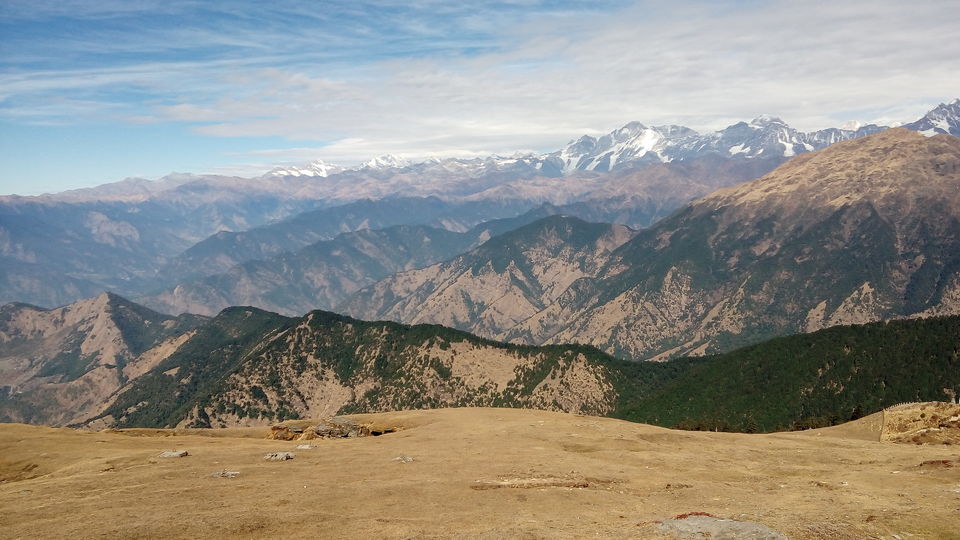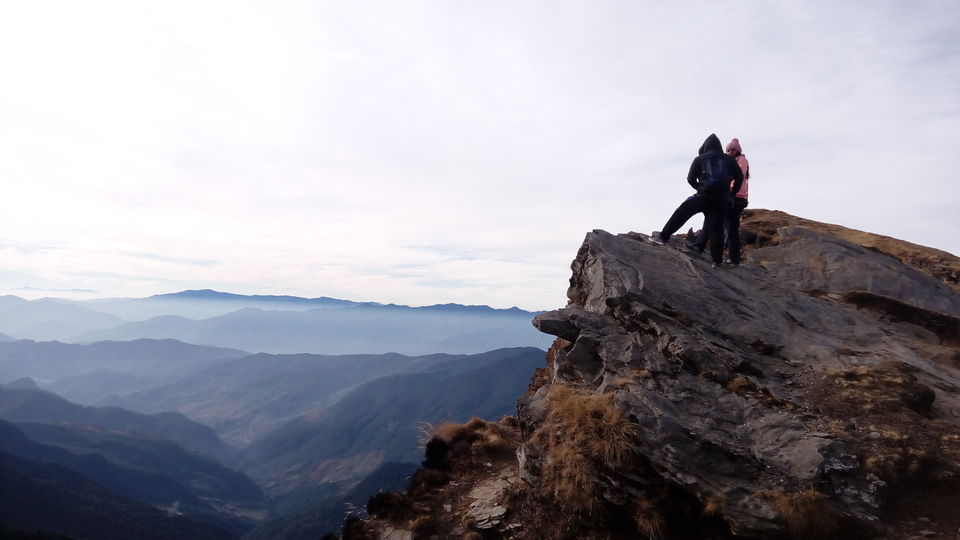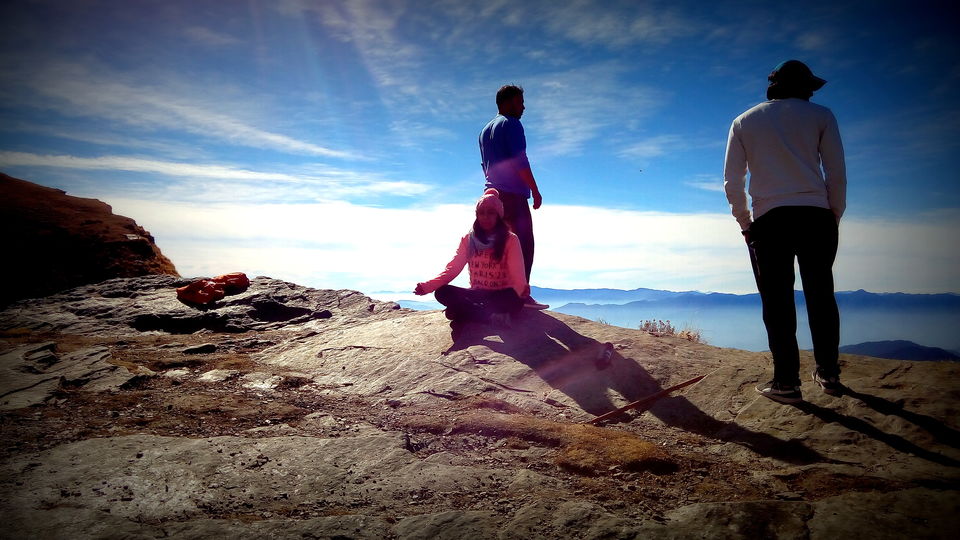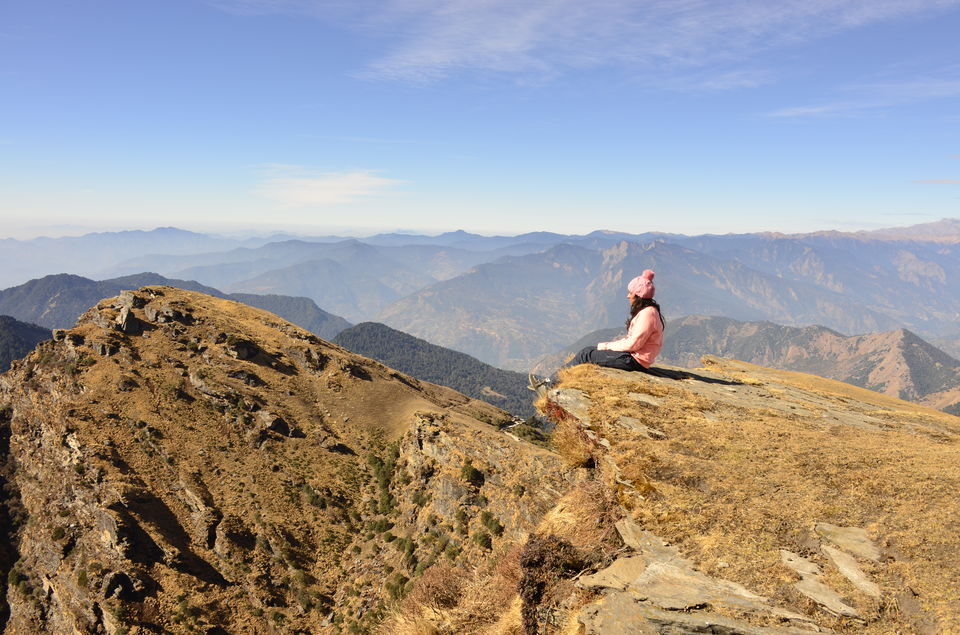 Then, we started descending to our guest house in Chopta. By the time we reached chopta, it was evening we had maggie and chai, and we all slept off as we were extremely tired by our adventurous venture!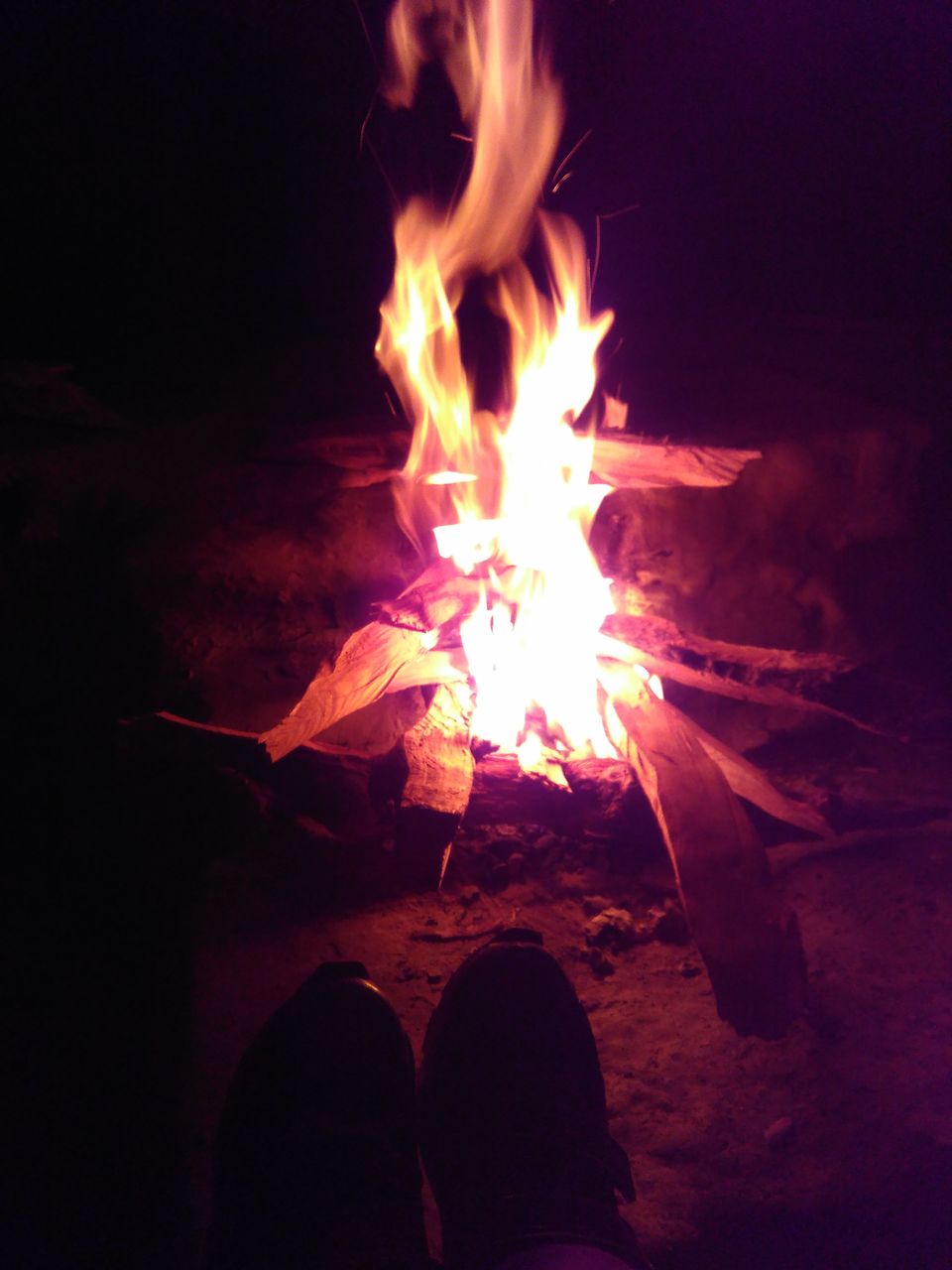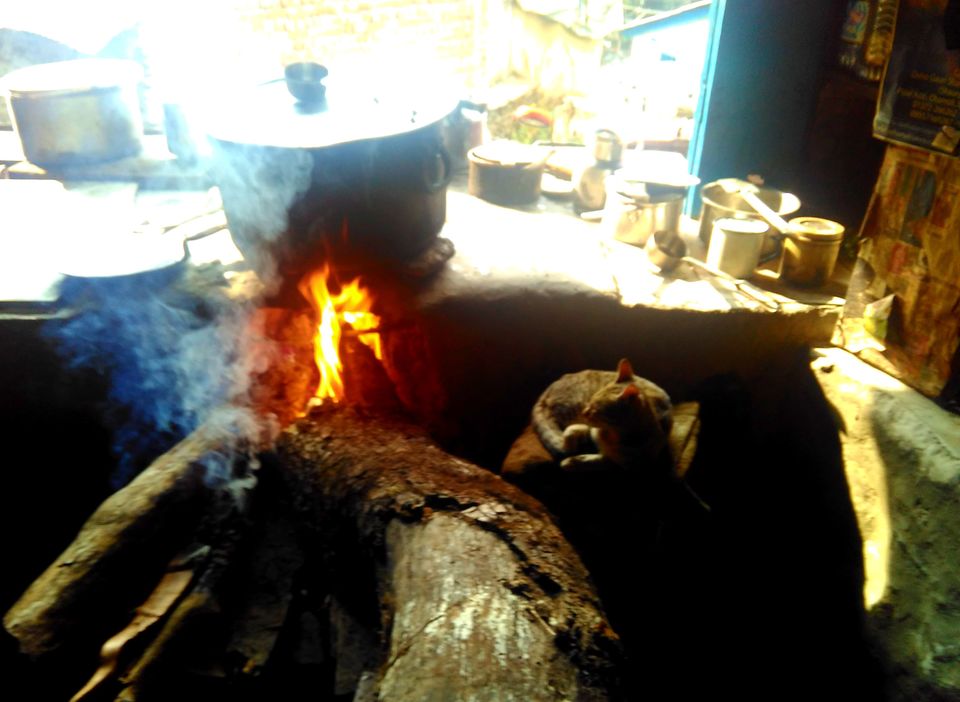 The next morning we were lucky to witness the first snow fall of the season, and it felt like our perfect good bye gift. Further, we left for our next destination.
Chopta, is one place I'd never forget, it's still unhurt and untouched by the outside world and if you seek peace, your mind needs rest do make a visit. Hidden under the lap of mother nature Chopta gave me an experience of a lifetime.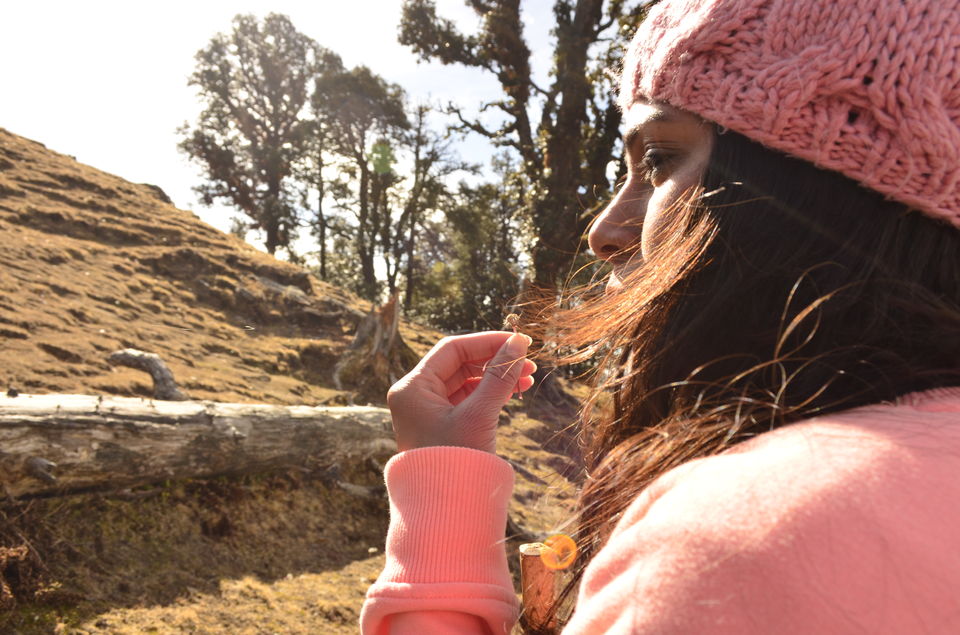 Basics :
1. Delhi To Chopta, Distance - 450 km
2. Duration of the journey - 12-14 Hours
3. Places to stay in Chopta - Guest Houses ( Rs 500 per night)
4. Chopta - Tungnath - 3.5 km, Altitude - 3650 m
5. Duration of Trek - 4-5 Hours (Beginners)
6. Best time to visit Chopta - April - November (Excluding monsoon)