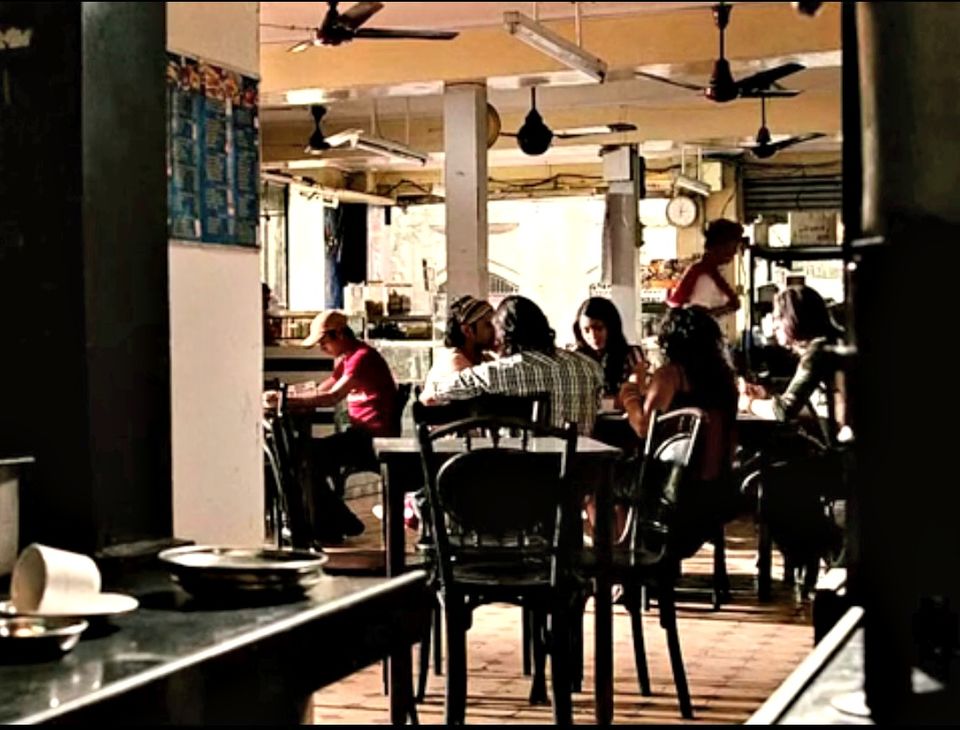 The smell of a freshly-baked brun dipped in sweet milky chai and soaked in nostalgia, a flaky khari biscuit and an old world charm are just a few things that make Irani cafés an essential part of Mumbai's social fabric. Next time you are in the city, take a break from whatever it is that you're doing and swing by to sample the city's delicious heritage.
Opened in 1904 Kyani & Co is easily one of the oldest Irani cafes in the city. The chequered tablecloth placed on wooden tables with glass tops, tiled floors, high ceilings and antique chairs have witnessed generations of Mumbaikars stop by for a quick cup of tea or a relaxed rendezvous. The owners of the café have deliberately not changed much about the look and feel of the cafe. A popular hangout for students of St Xavier's College nearby, the café also makes an appearance on most heritage walk itineraries held in the area.
Cost for two: ₹300
Standout dishes: The simple, yet soft and fresh glass cake is a favourite. Try the scrambled eggs, chicken puff and caramel custard too.
Timings and location: 7am to 8.45pm; Opposite Metro Cinema, Marine Lines
Contact: 022 22011492
This one is a city icon. You cannot make a trip to south Mumbai and not make a customary visit to Britannia & Co. Apart from it's name, the cafe has another unique connection to Britain. It's charming 93-year old owner, Boman Kohinoor, still takes the trouble to walk to each table during lunch and share stories of how he had received a signed letter from Queen Elizabeth II, whom he invited to his iconic restaurant. As part of the 75th jubilee celebrations of the British Monarch, a life-sized cutout of the Queen had been sent to the gentleman. Recently, with a social media campaign to back him, Kohinoor even managed an opportunity to bag an out-of-schedule meeting with the Duke and Duchess of Cambridge Prince William and Kate Middleton. The food, however, remains the most important reason to go to Britannia!
Cost for two: ₹1,000
Standout dishes: The mutton/chicken berry pulav, veg dhansak, sali boti and caramel custard
Timing and location: 11.30am to 4pm; Wakefield House, 11 Sprott Road, Ballard Estate, opposite New Customs House, Fort
Contact: 022 22615264
Located in a quaint corner of a narrow lane, Café Military was established in 1933 and continues to be a popular eatery in the area. It is believed that it got its unique name owing to the fact that in the 1800s, the Fort area happened to be full of army men, military and naval officers. It's one of the rare Iranian cafes that serves chilled beer too! If you're passing by, the aroma's of the spicy kheema will draw you in effortlessly.
Cost for two: ₹250
Standout dishes: Chicken biryani, kheema sali and the caramel custard
Timing and location: 8.30am to 9.30pm; Ali Chamber, Tamarind Lane, Fort
Contact: 022 22654181
When you walk into Yazdani Restaurant & Bakery, you feel like you've landed in the Bombay of the 1950s – the time when the bakery was established. When the Babri Masjid was demolished, leading to riots in Mumbai in 1992, Yazdani was one of the only bakeries in the area to remain open and provide food to those who were stranded and homeless. Check out the bakery's old-style bread cutter when you visit. The warm, soft bread that it cuts, makes this place worth a visit.
Cost for two: ₹200
Standout dishes: Their morning tea, bun maska, apple pie and carrot cake are delicious
Timing and location: 7am to 9pm; Fountain Akbar Ally, Saint Thomas Cathedral, Fort
Contact:022 22870739
Sitting outside the busy Grant Road Station, B. Merwan & Co. has been at this very spot for 103 years now. The typical provision store-cum-bakery restaurant certifies its authentic charm. Established in 1914, the cafe houses century-old Minton tiles, antique wooden chairs and marble tabletops. The city's newspapers and the cafe's loyal patrons were up in arms in 2014 when there were rumours of the cafe having to close doors because of dwindling business. The owners later clarified that the shutters had gone down for a few weeks for some repair work in the bakery.
Cost for two: ₹200
Standalone dishes: Bun maska, chai and mawa cake
Timing and location: 7am to 6pm; Ali Bhai Remji Road, Grant Road East
Contact: 022 23093321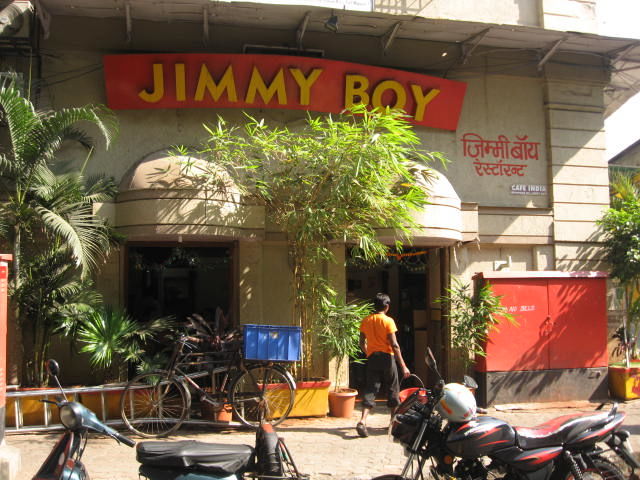 Head to this simple but elegant eatery if you feel like treating yourself to a feast and order a laganu bhonu (Parsi wedding meal). Settle in and soak in the ambience as retro classics such as Madonna and Bryan Adams make it to the cafe's playlist. The relaxed vibe will make you keep coming back here, as will the food. Some of the elaborately cooked dishes here are hard to find elsewhere. So be ready to dunk that soft pav into delicious traditional curries.
Cost for two: ₹800
Standout dishes: Dhun daar patio (daal and prawn pickle), saariya (sago papad), saas ni machhi (pomfret served in a flour- thickened sauce)
Timing and location: 8.30am to 11am; Vikas Building, 11 Bank Street, off Horniman Circle, Fort
Contact: 022 22662503
Cafe Sassanian Boulangerie was known as KR Sasanian Restaurant and Bakery when it first opened in 1913. Back in the day, the bakery was more like a provision store. They sold Poison butter and Lifebuoy soap. Over the years, there have been multiple changes to the menu and while the eatery continues to serve traditional fare, there are also newer additions such as sizzlers that you might like to try. Loyalists claim that the creamy, caramalised bread pudding remains as delicious as it was back in the day.
Cost for two: ₹250
Standout dishes: Chicken dhansak and rice, bread pudding, chicken rolls, puffs, fresh cream cakes
Timing and location: 7am to 10pm; 98, Marine View, Dhobi Talao, Marine Lines
Contact: 022 22006198
If you've been to any of these cafes and have sampled the treats they have to offer, write to us and tell us what you thought of them.