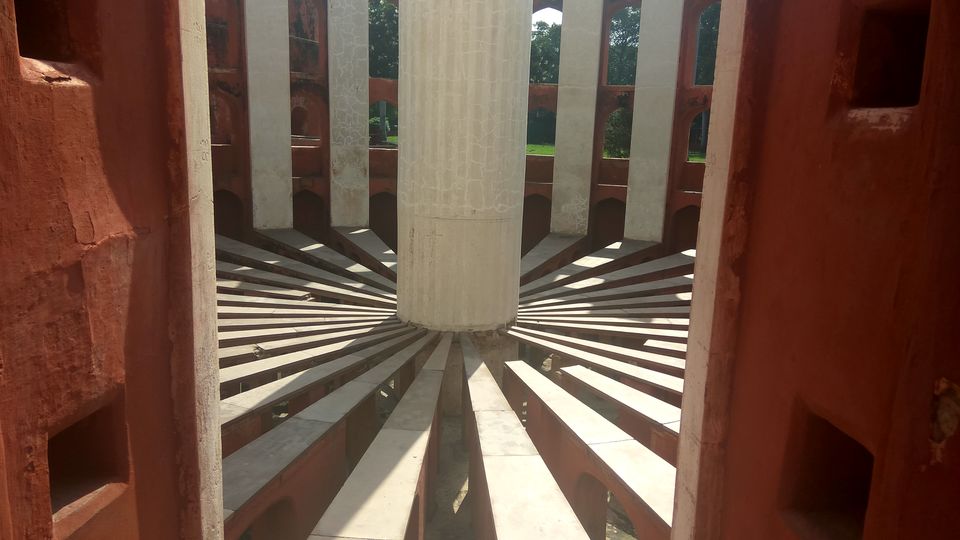 Jantar mantar is situated on the parliament Street near Connaught place. Visit to this place is a must as it tells us about how Indians wanted to know about the astronomical phenomenon from an early age. I went to Jantar Mantar with my friends and it was really an unforgettable experience which gave us a glimpse of our country's proud history. Nowadays, Jantar Mantar is also a place where crowd gathers for various events. Owing to it's central location at the heart of capital city, it is naturally a center for a lot of events and other activities. A lot of runs are also organized from Jantar Mantar.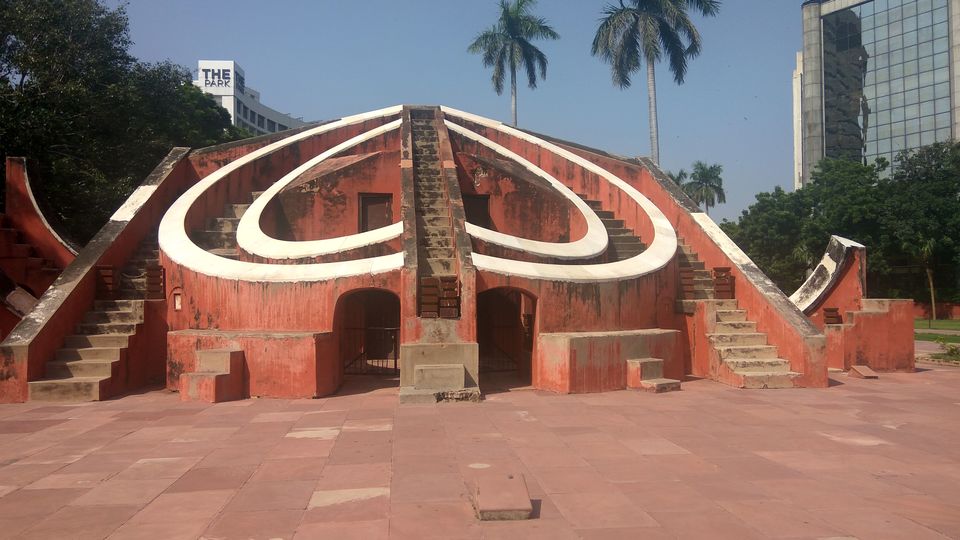 Jantar mantar was built by the Maharaja Sawai Jai Singh II in 1724. He was a noble in Mughal court and a keen astronomer. In order to have accurate measurements of time and space, he built five observatories which spread across Ujjain , Varanasi, Mathura, Jaipur and New Delhi. He noticed that the instruments were too small for taking accurate measurement, so in order to solve his current problem, he built very large and accurate instruments which collectively are known as Jantar Mantar. Jantar means yantra (instruments) and Mantar means formulae. This whole construction consists of 13 architectural astronomy instruments which can be used to compile the astronomical tables and to predict movement of planets and stars.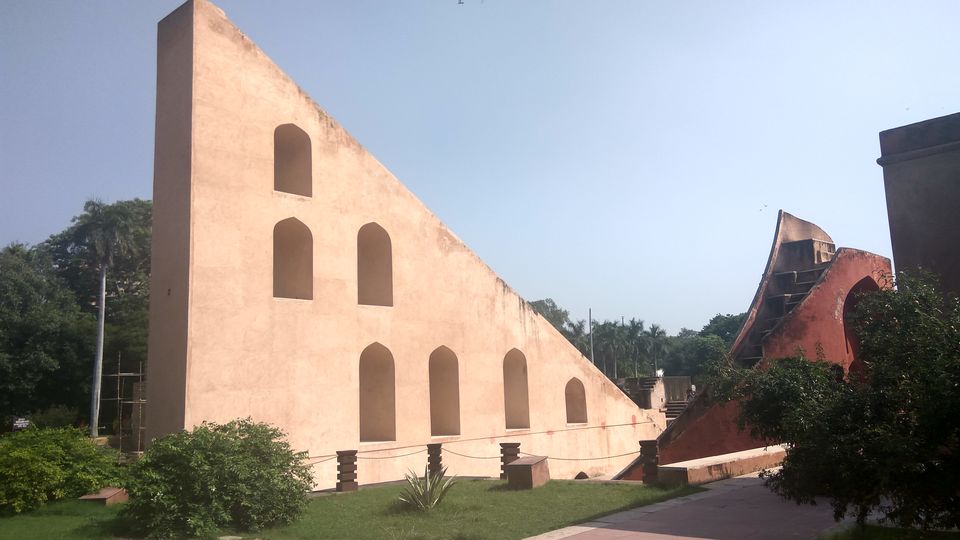 Yantras in Jantar mantar are
1)The Rama Yantra
It consists of a pair of cylindrical structures, each with a pillar at the center. The pillar and walls are of equal height and is also equal to the radius of the structure, in open sky and this yantra is used for measuring the altitude of stars. This yantra was constructed at the Jaipur and Delhi observatories only.
2)Samrat yantra
This is a large sundial, used for calculating and keeping track of time. The rays of the sun makes a shadow from which time is noted. A similar construction can be seen at the Sun temple in Konark. There, the wheels of the temple serve as multiple time glasses. Putting a finger at the center casts a shadow on the wheel which can tell time accurate upto milliseconds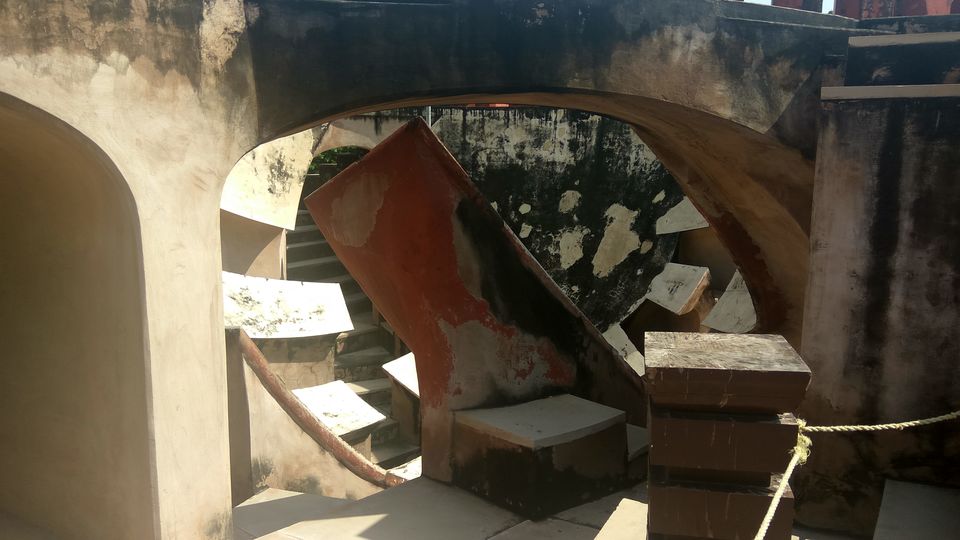 3)Jaya Prakash
This are two concave hemispherical structures, used to find out the position of Sun and other heavenly bodies.
4)Mishra Yantra is a mixed instrument. This instrument is used to depict the time of noon of various cities across the globe and Delhi's local time.
This yantra however was not invented by Maharaja Sawaj Jai Singh.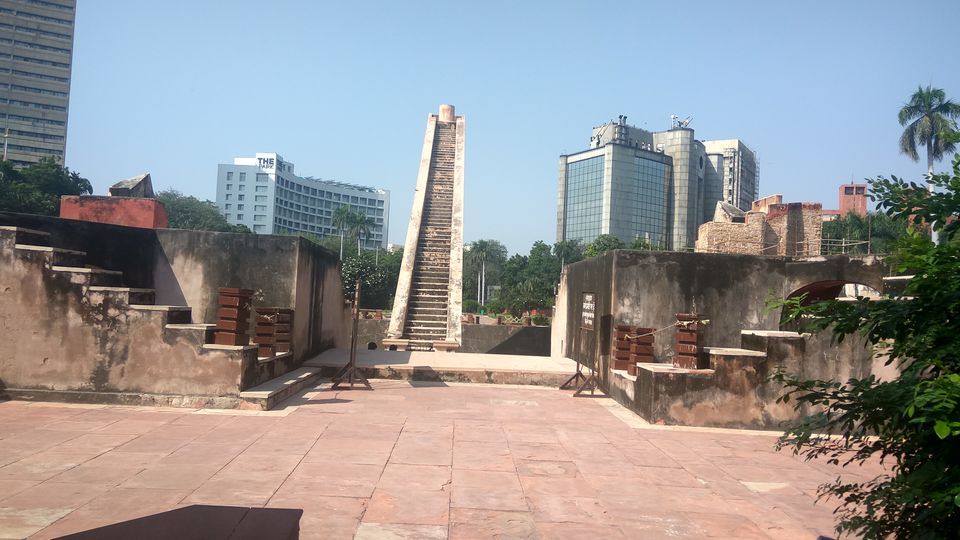 It's highly recommended to take guide for Jantar mantar, as you won't be able to understand the use of all the yantras otherwise or be sure to google and go before taking a self tour of the place.

How to reach:
Nearest metro station is Patel chowk (yellow line metro) and Rajiv chowk (blue line metro). It's walking distance from both metro stations.
Entry ticket is ₹15 per person
And there is no ticket for children upto 15 yrs
Timings:
Sunrise to Sunset
When to visit:
Jantar Mantar is open all days of the week ad you can plan a visit to this place even on weekends. Eatables are however not allowed in Jantar Mantar because of the clean initiative by the government