My childhood friend, she wanted to have a short break from her family life and she called me because she was aware that I frequently travel. Then we chose ladakh. From our school batch we were the first 2 girls who decided to travel to this beautiful place.
She took a flight from Ranchi to Delhi and I took it from Bangalore to Delhi. In Delhi Airport we met and then from Delhi to Leh Airport we traveled.
This was my first flight where I saw passengers to see outside the window for more than 30 mins prior to landing this Airport(Leh). This is an amazing Airport in India...The airport welcomes you in a very beautiful way. Definitely road trip is always a nice idea but due to covid19 and time constraints I opted ✈️ from Bangalore to Delhi and Delhi to Leh. It was an awesome decision when I saw the beautiful ice mountains and nature. Such an amazing view.
After that I had and RTPCR test report but she doesn't have so in Airport govt. was doing the test and giving reports within 20 min without any cost. There 2 guys fron Hyderabad who were also crazy like us. In a queue he asked do you know hindi I said yes, then he said he don't know and asked for help. They came without booking hotels and they wanted to join us. So we were okay for the group.
After that we took local cabs from there to our hotel- Kasaul area it cost around Rs.550.
From cab driver to hotel owner everyone was so cooperative. In the hotel we were the only guest. They took care very nicely like a family. Due to covid19 all family members were the staff.
It felt like we were in a palace only because of their nice service.
For 3 days and 2 nights they cost Rs. 3200 per person. In room heater was there and they use to serve hot water.
Till this much happened it was around 9 am and the temperature was -5°c and my friend she was not feeling well so she decided to take a rest and we 3 decided for a bullet ride. They charged Rs.2200. In hotel they gave 1 bsnl sim. Two networks only work I.e bsnl and airtel post paid.
Hahaha😊 all of us were scared for shower 🚿 anyhow we got ready and stared our ride from leh market to various nearby monetary....Bulle
Bullet ride was amazing due to current situation all the places were not opened and for few places as per the govt. norms permits required like pangong lake.
Anyway ladakh is more about riding a journey not a destination. We enjoyed thoroughly and and came back at 5 pm. After 6 pm everything will be closed and temp. falls. But I wanted to see the night life so I and one Hyderabad guy decided to go for a walk. As leh market was nearest to our place aprox 2 km . So we went there. It was a beautiful view. Sky was full of stars and whole city was surrounded by ice mountains. It was romantic. But at the same time there was no network, so our friends and hotel owner were worried and finally when were on way to our hotel finally 😀 one car stops and asked to sit inside. Guess who was that person...the hotel owner. I smiled😊 and I said thanks.
I was feeling little warm because of night 🌙walk. So It was 8.30 pm and they asked for dinner. It was homemade food and too delicious 😋. All together we enjoyed and went for our sleep.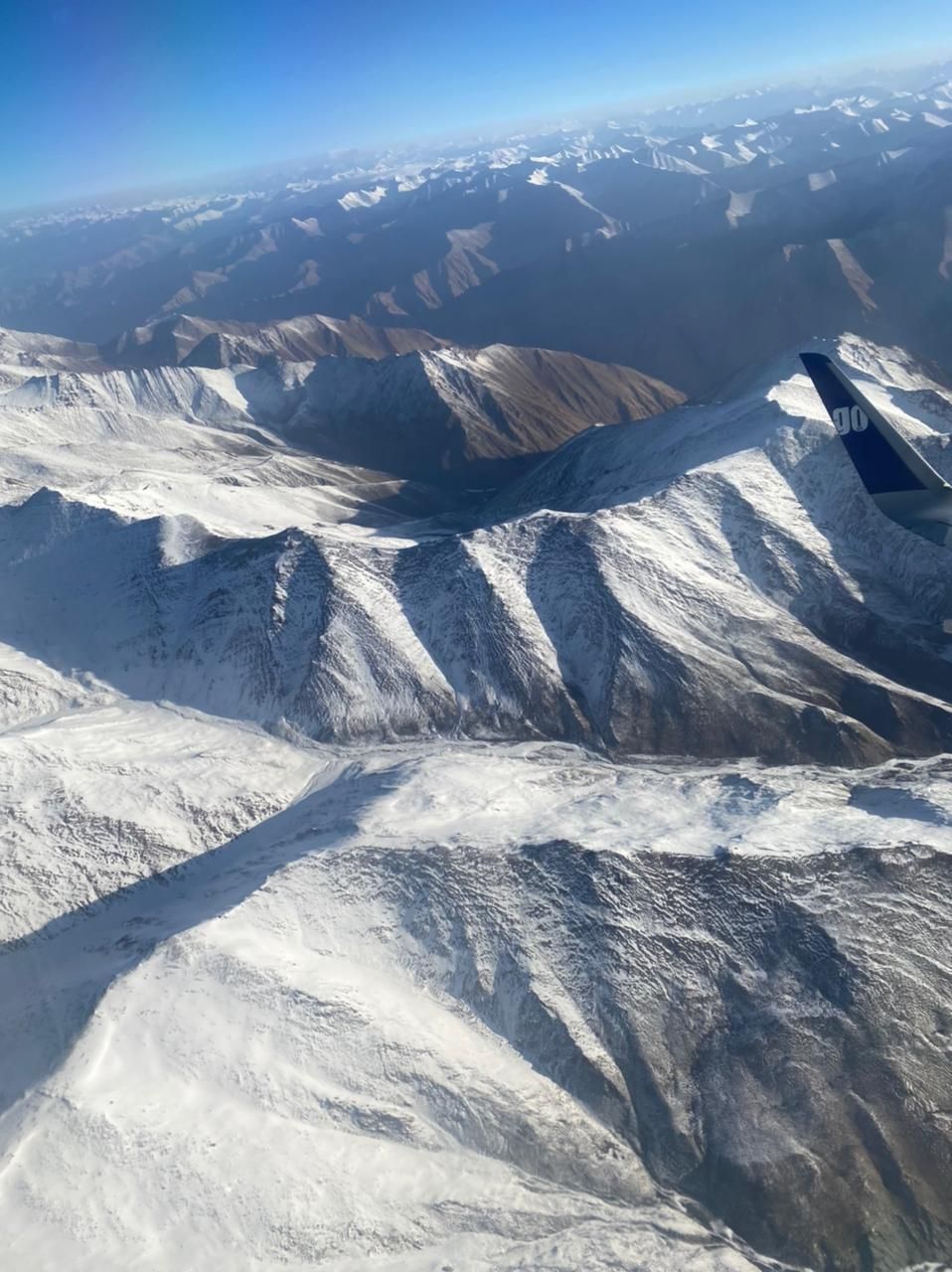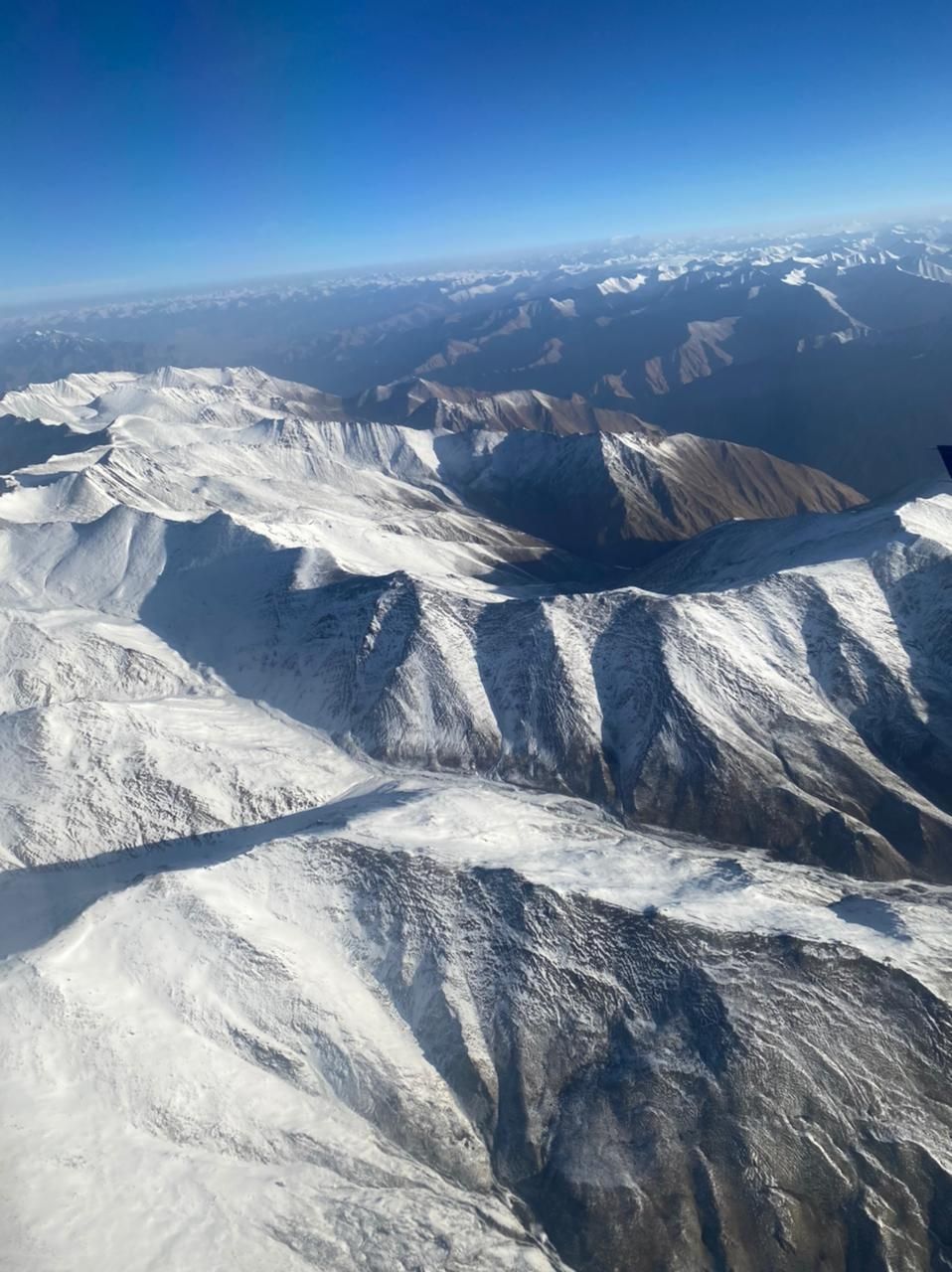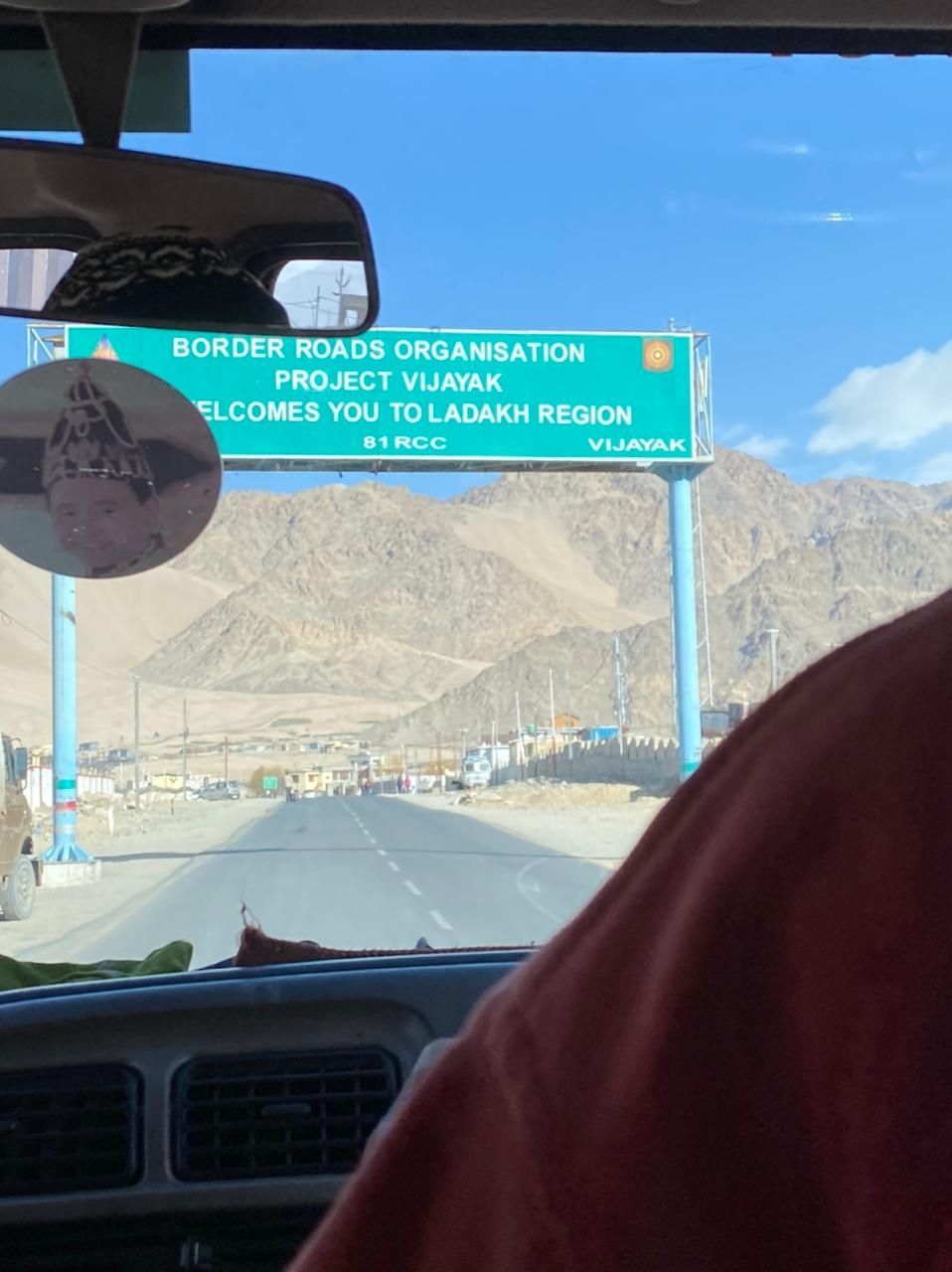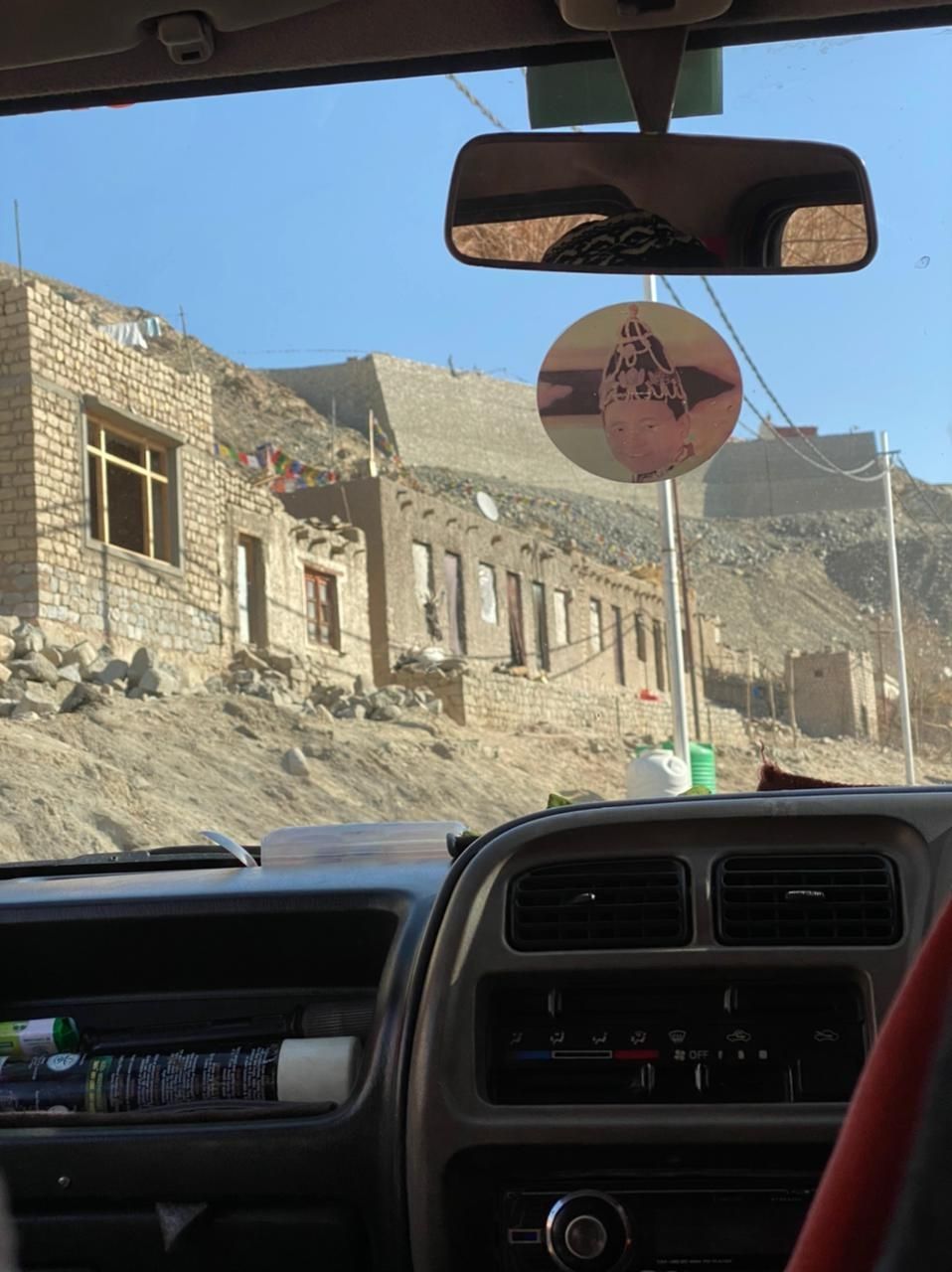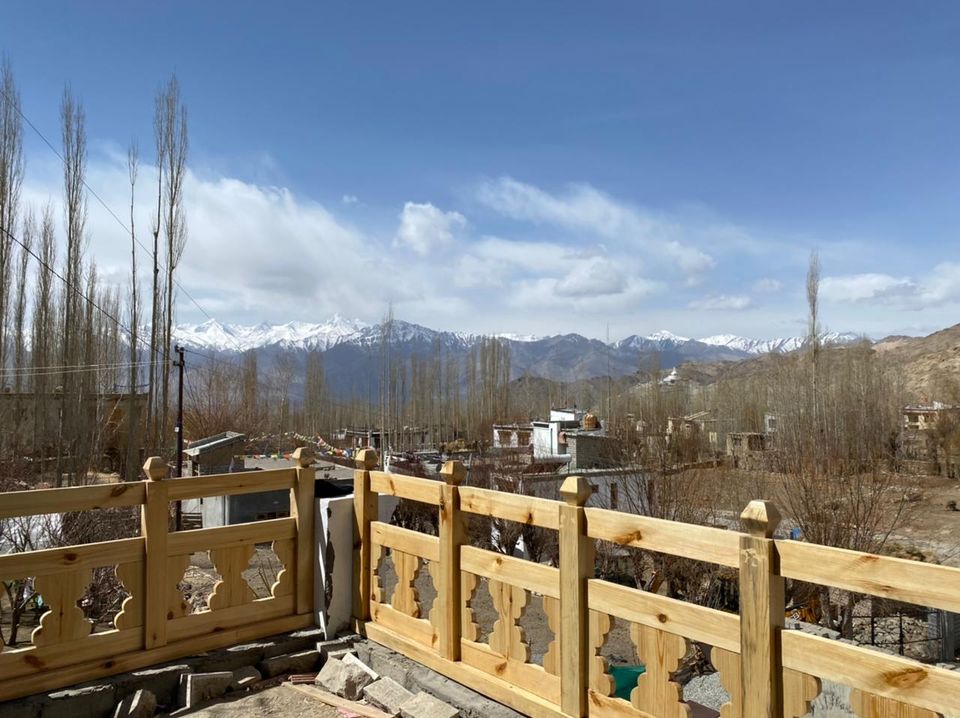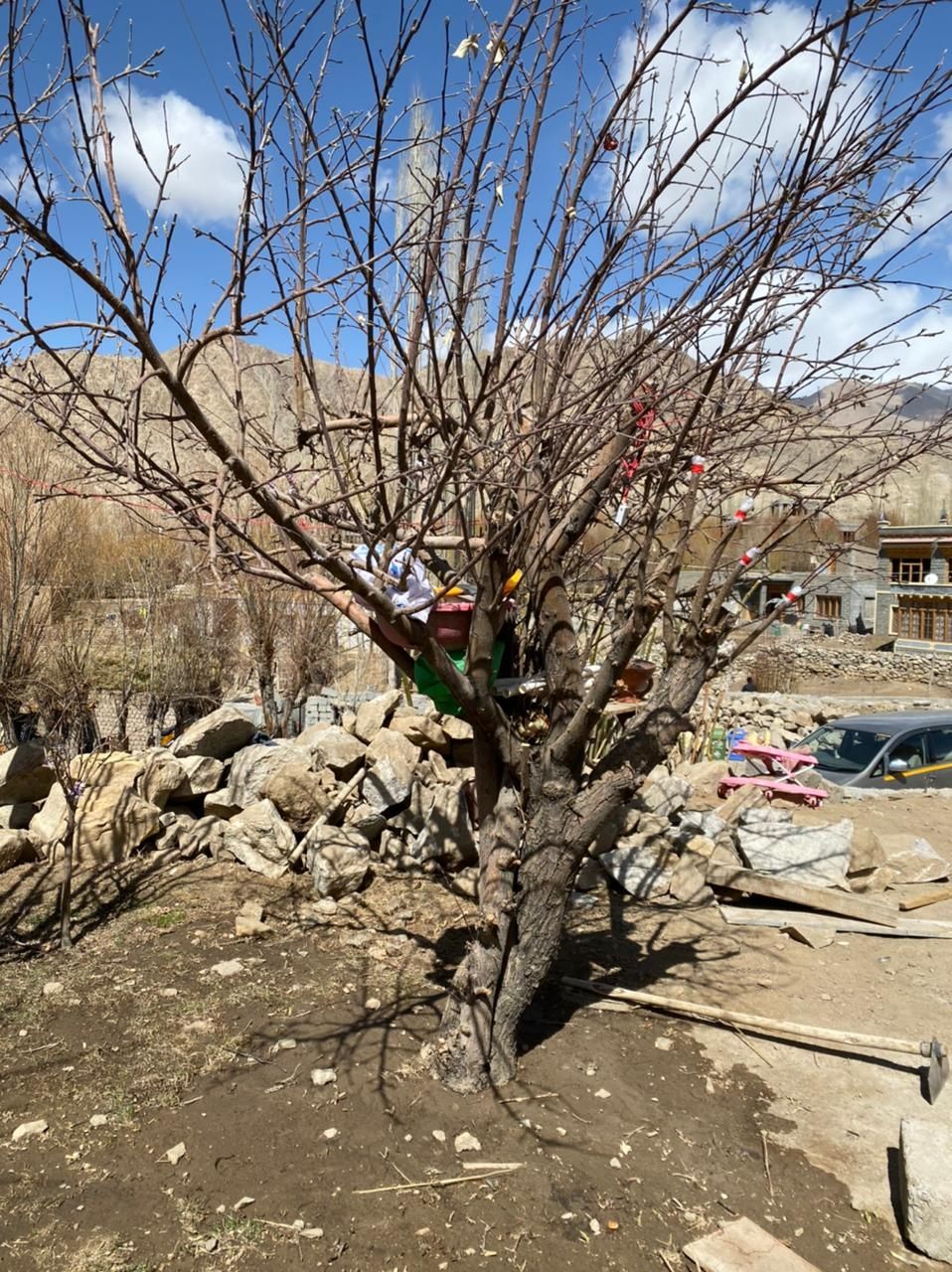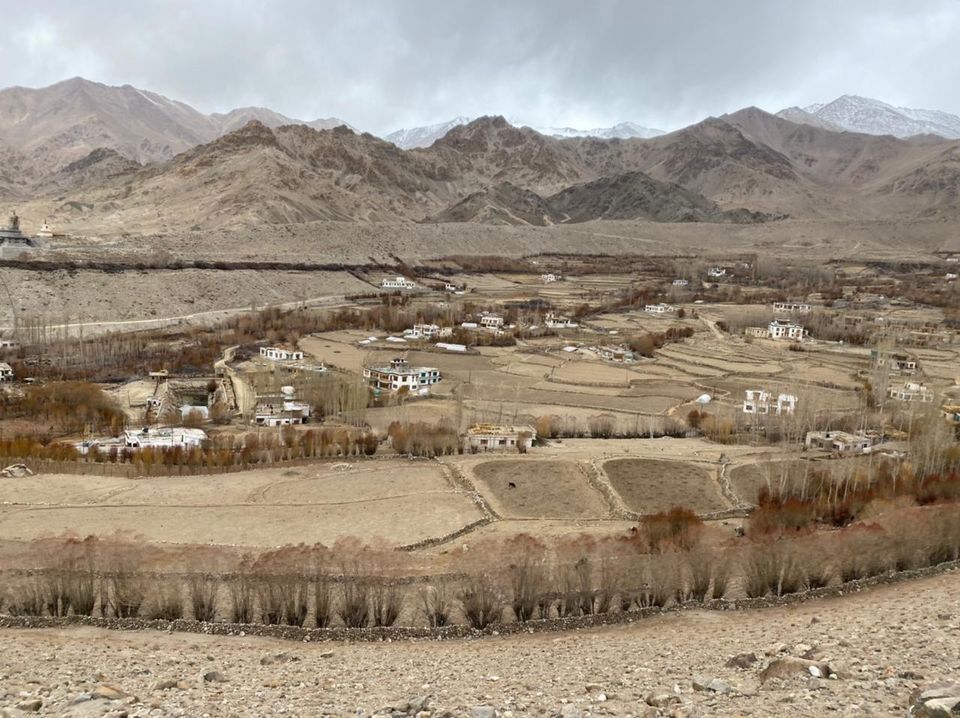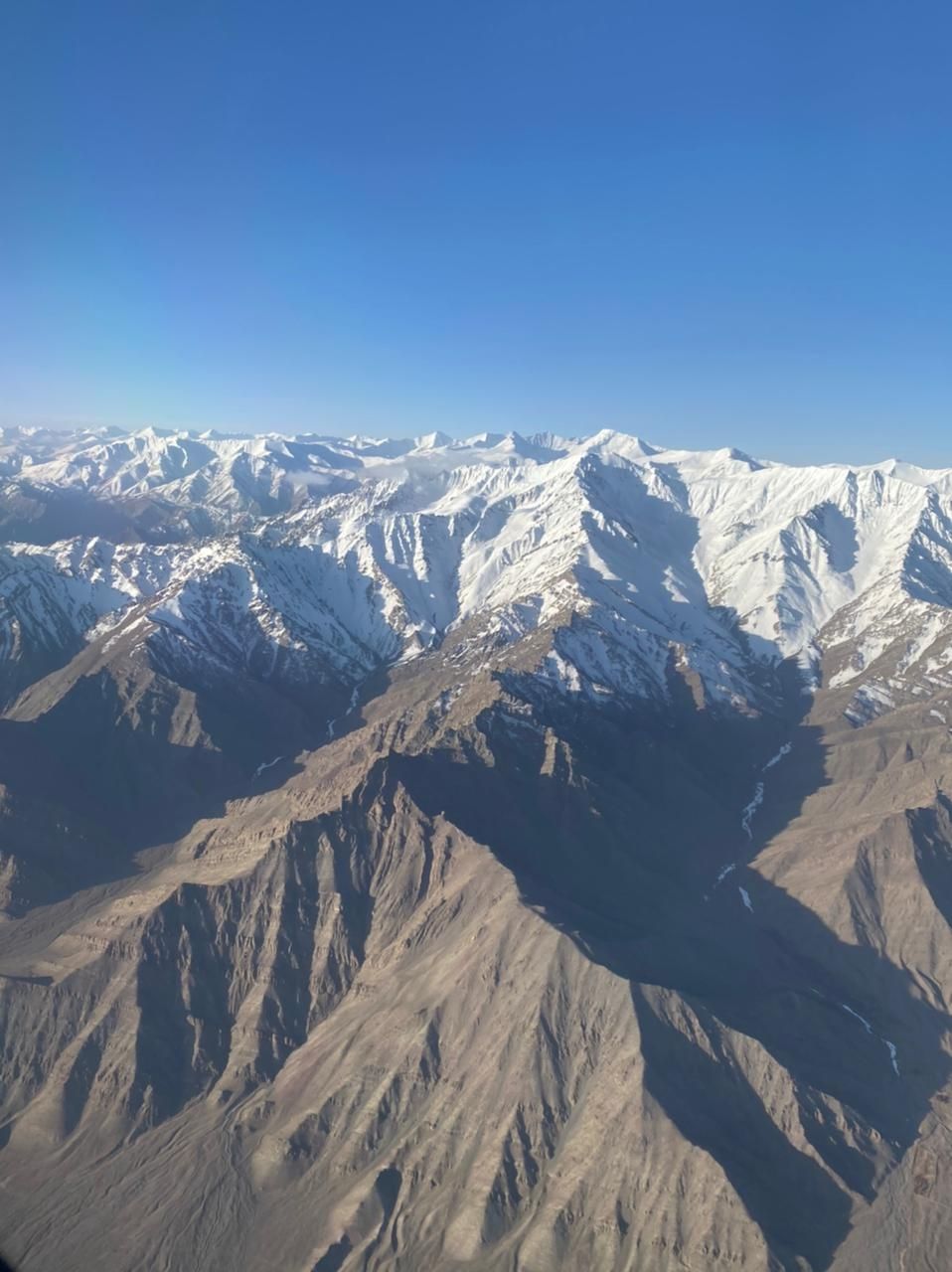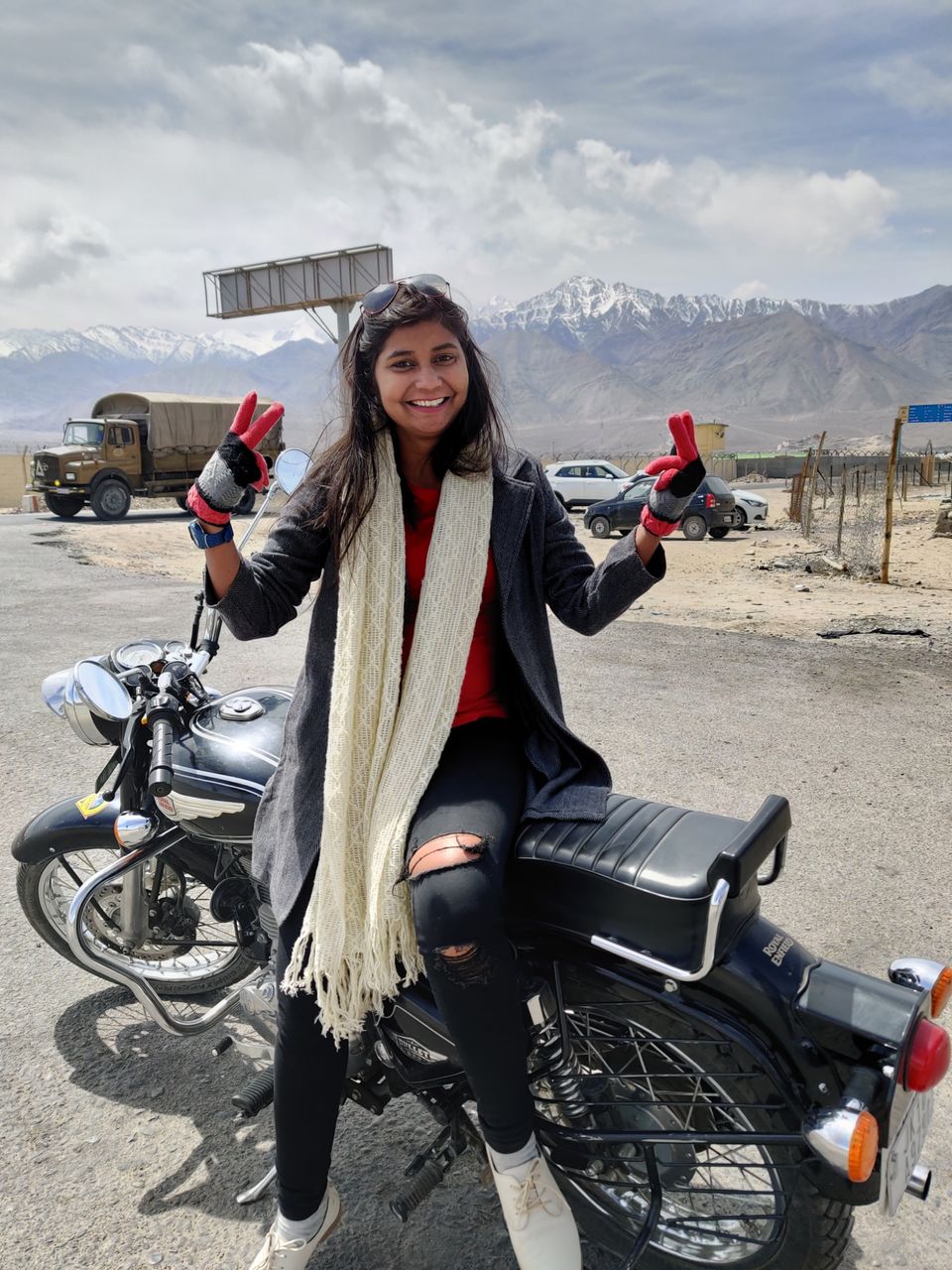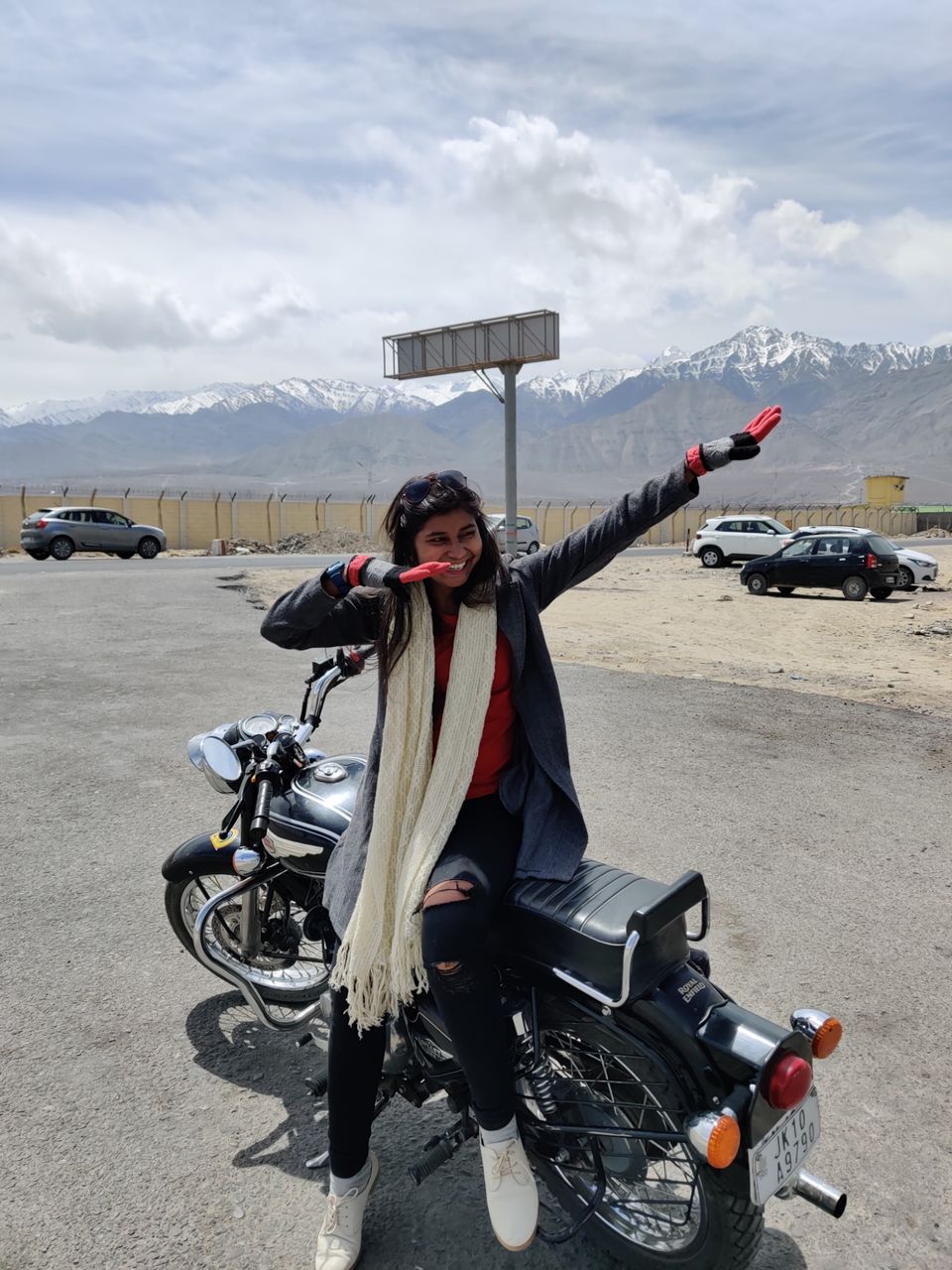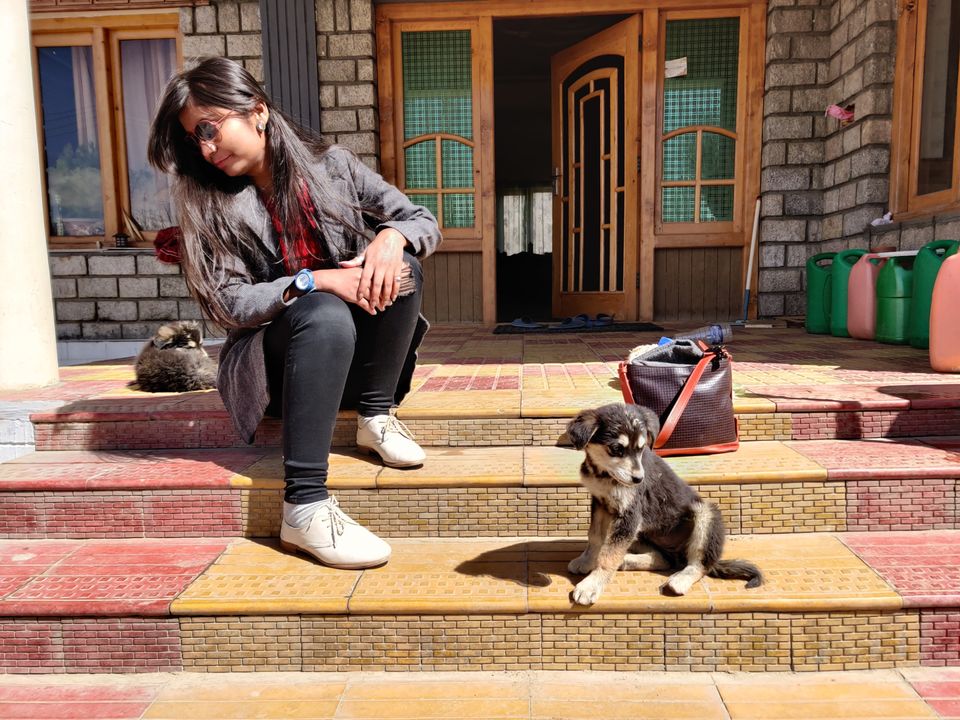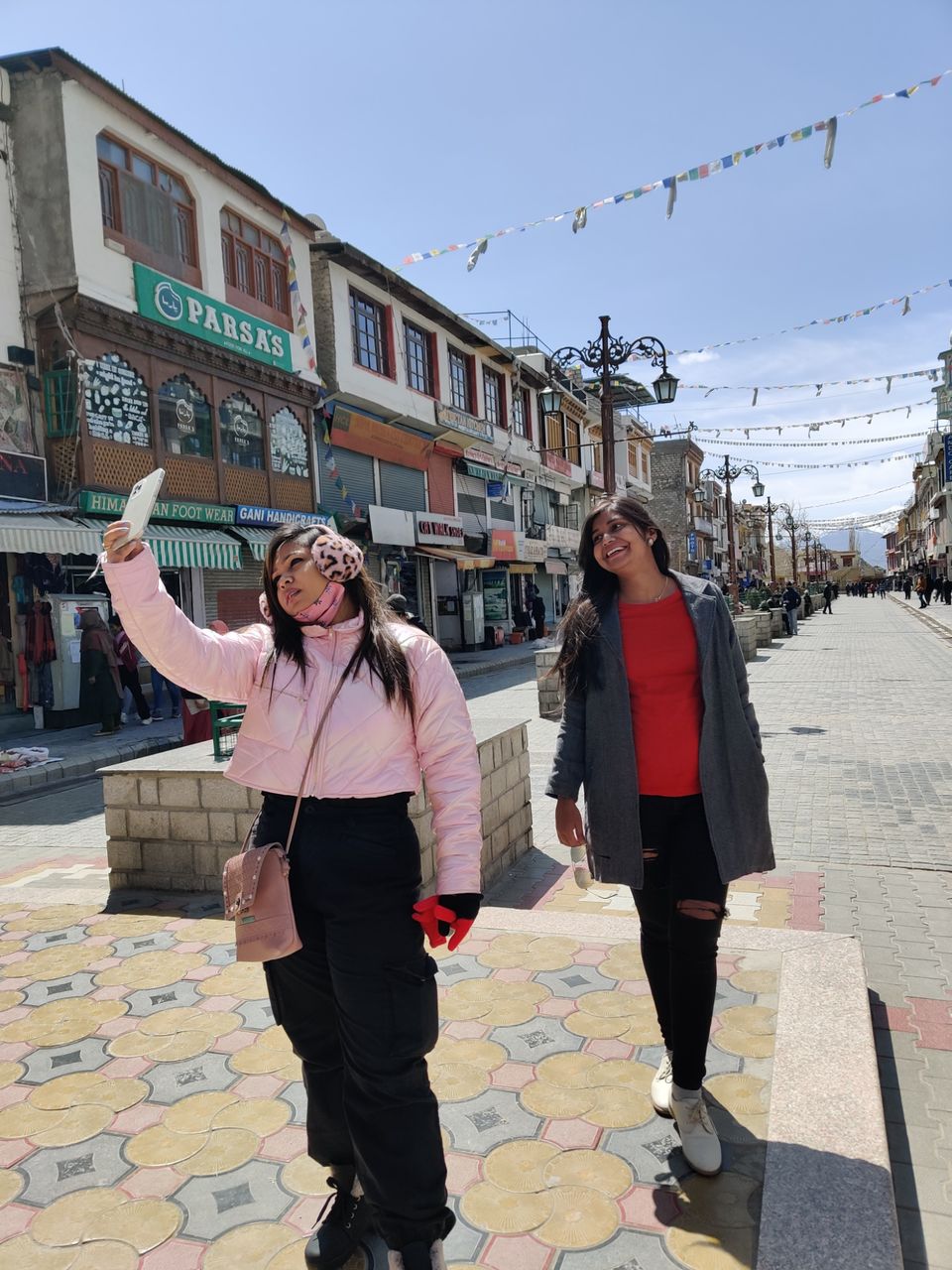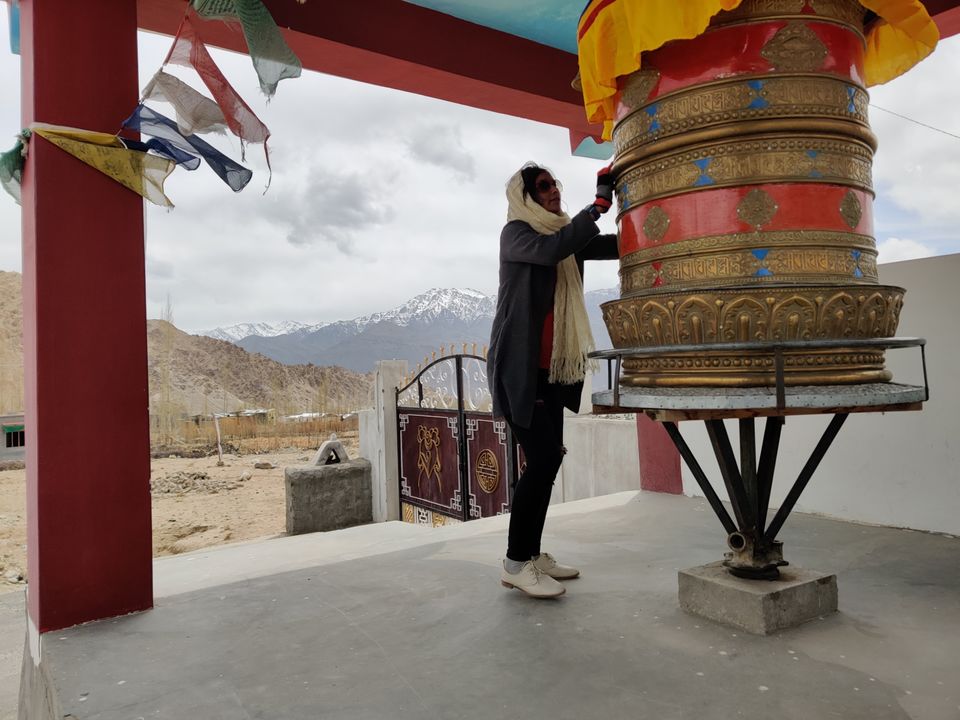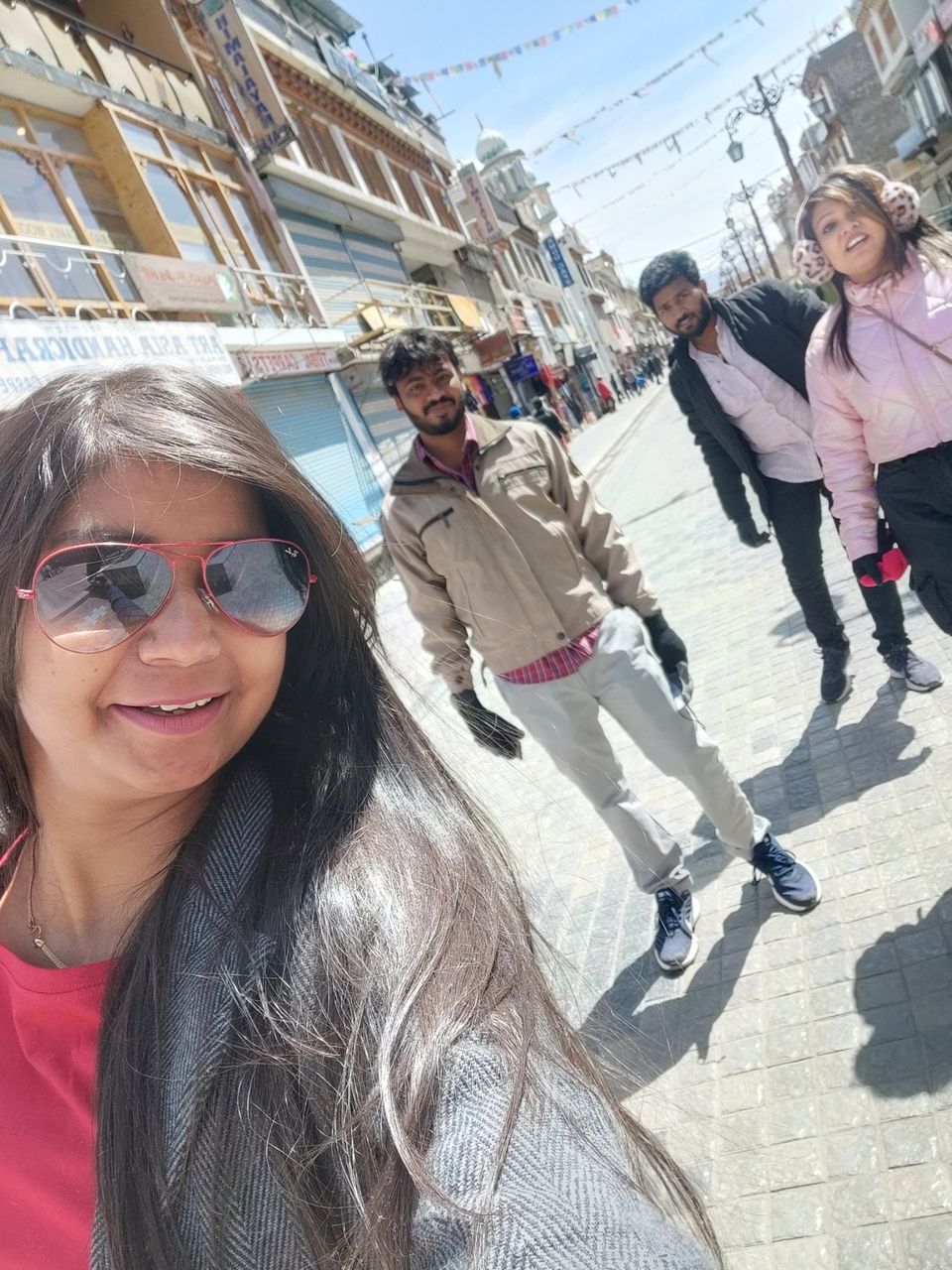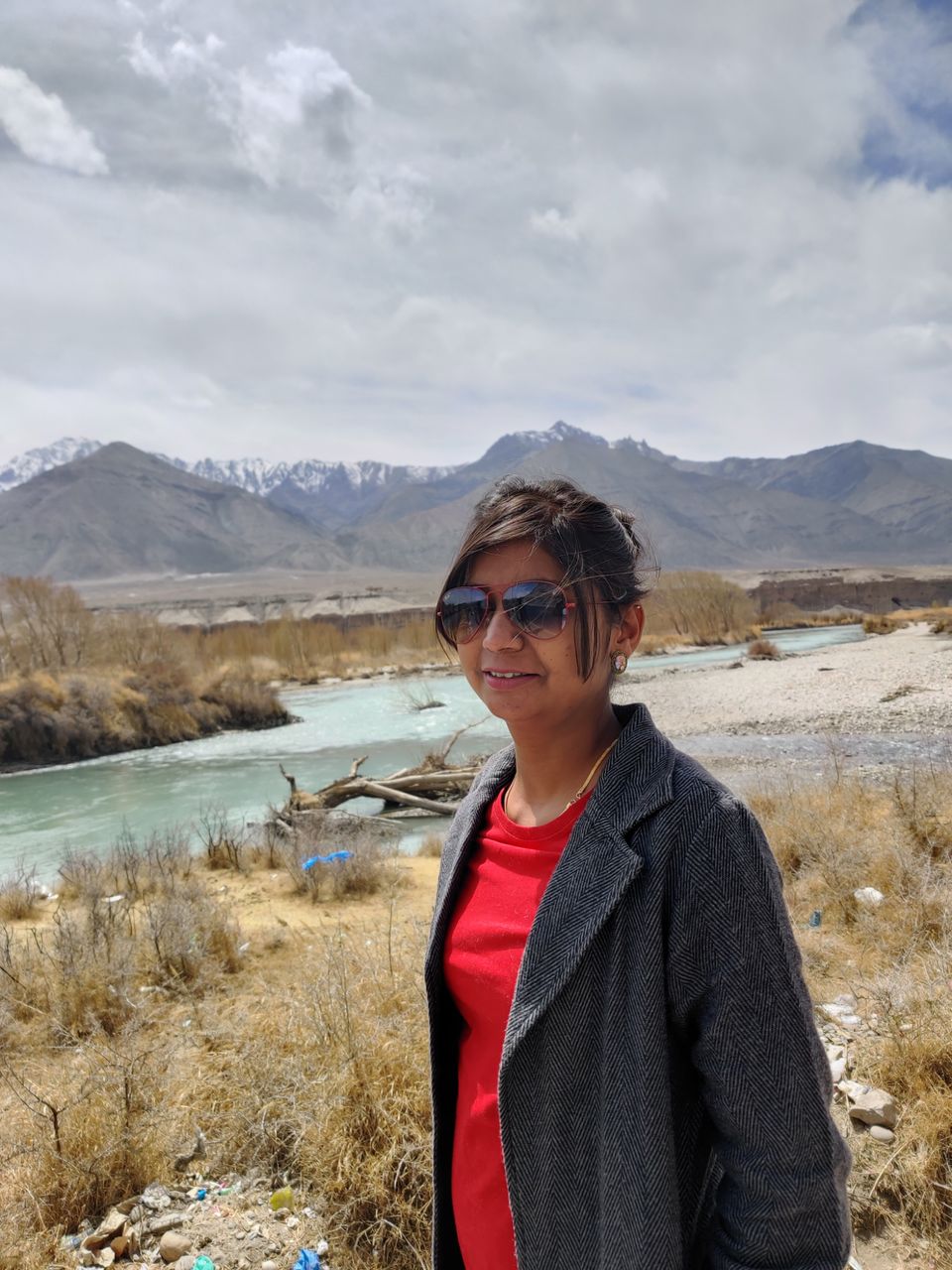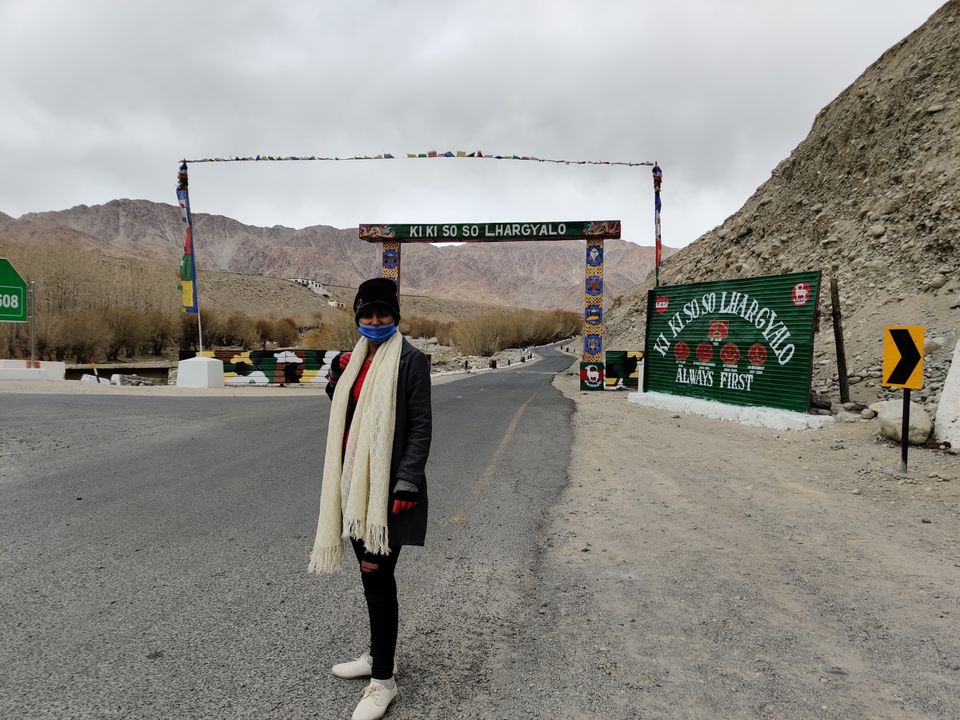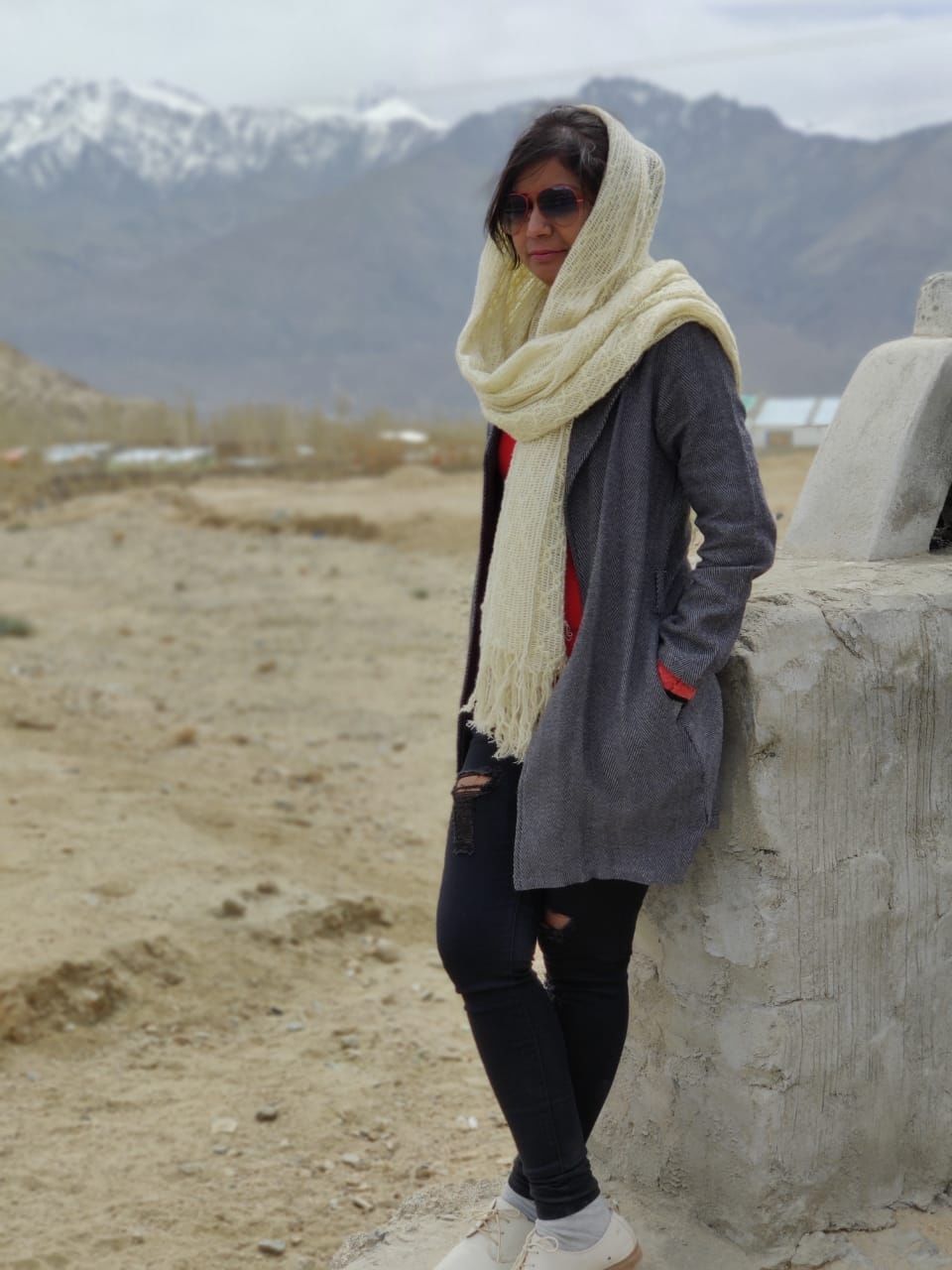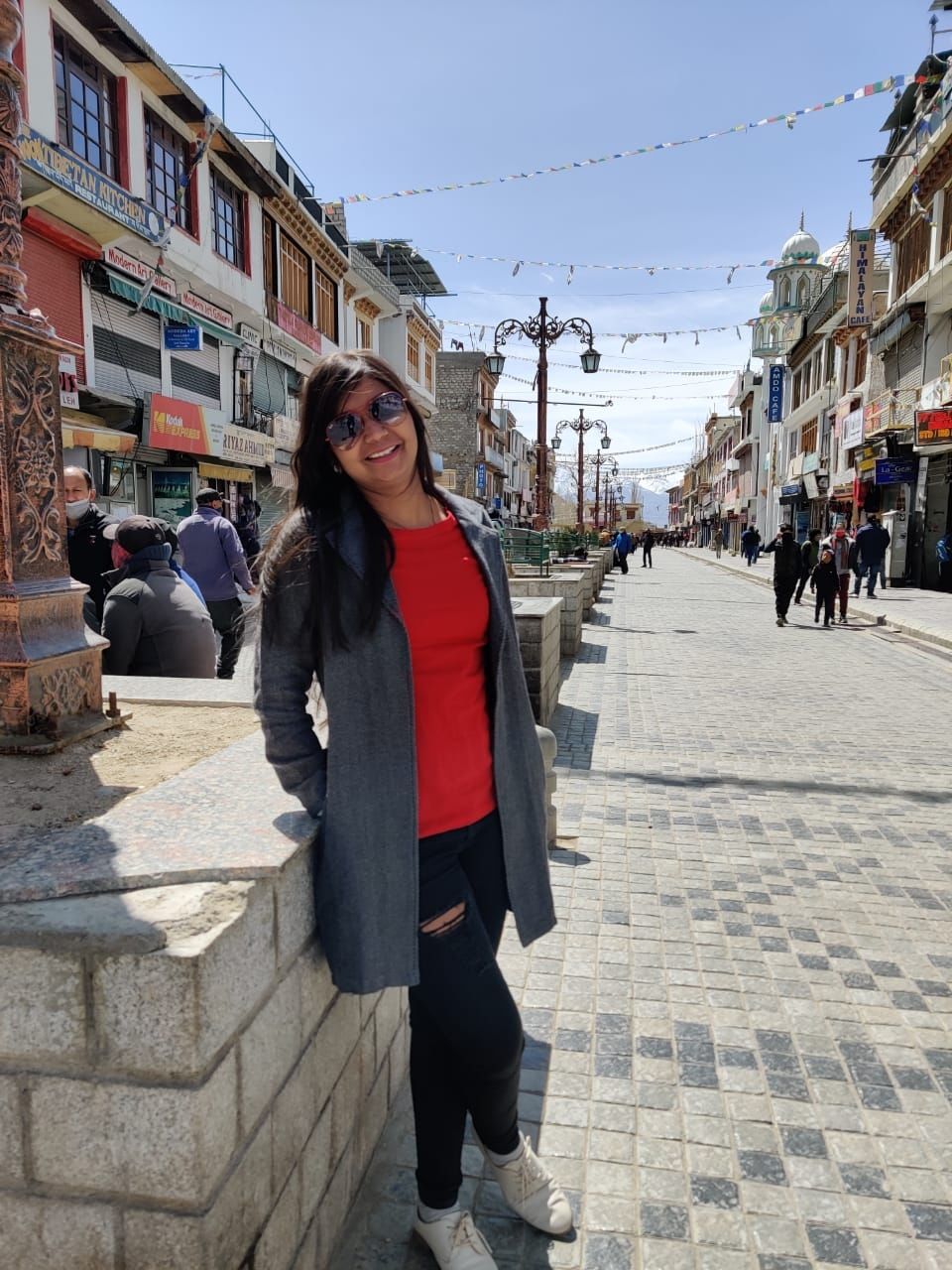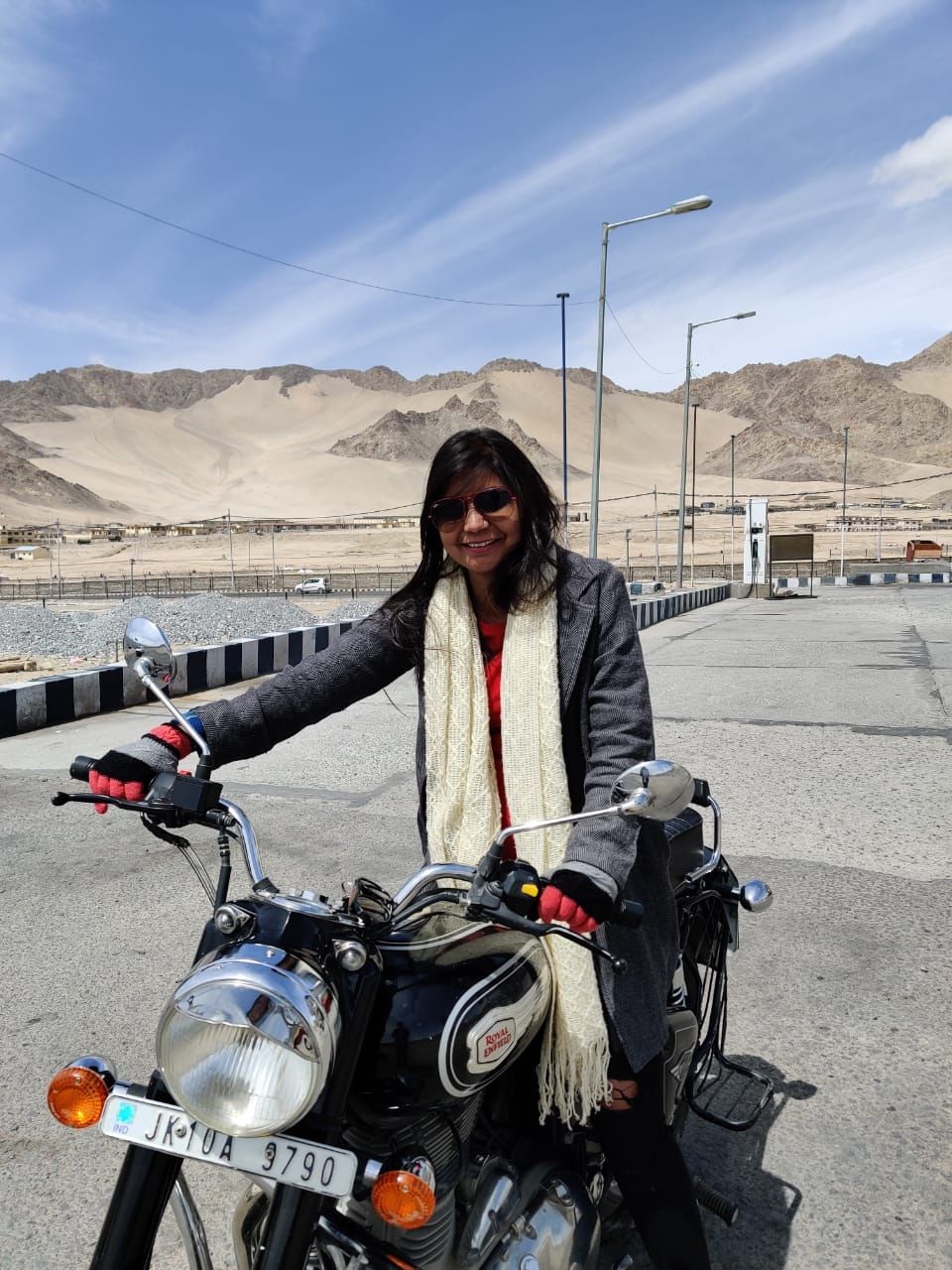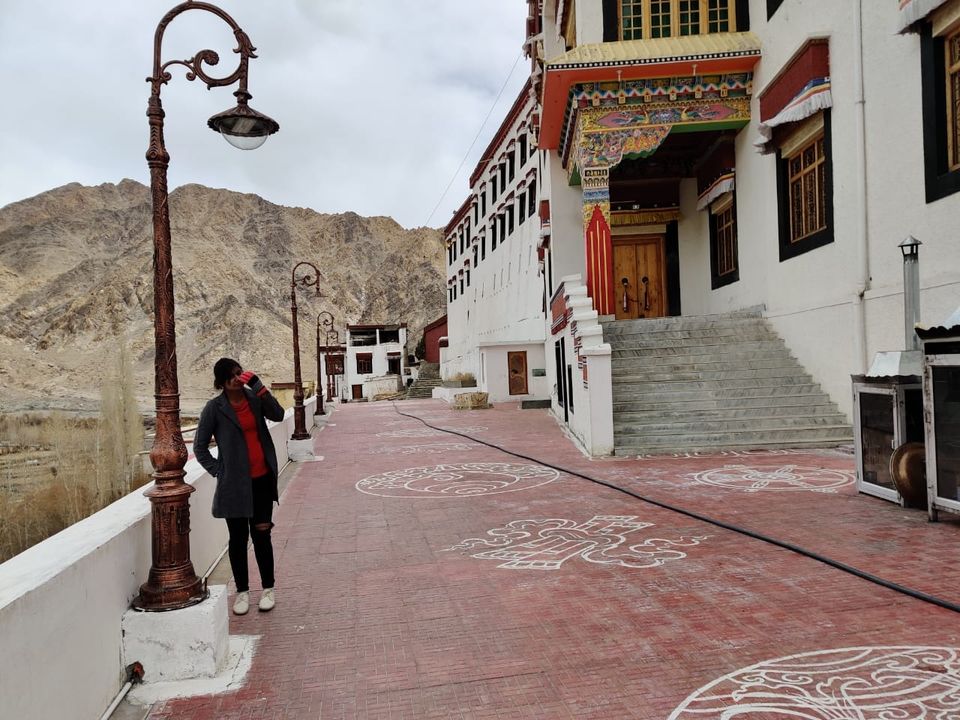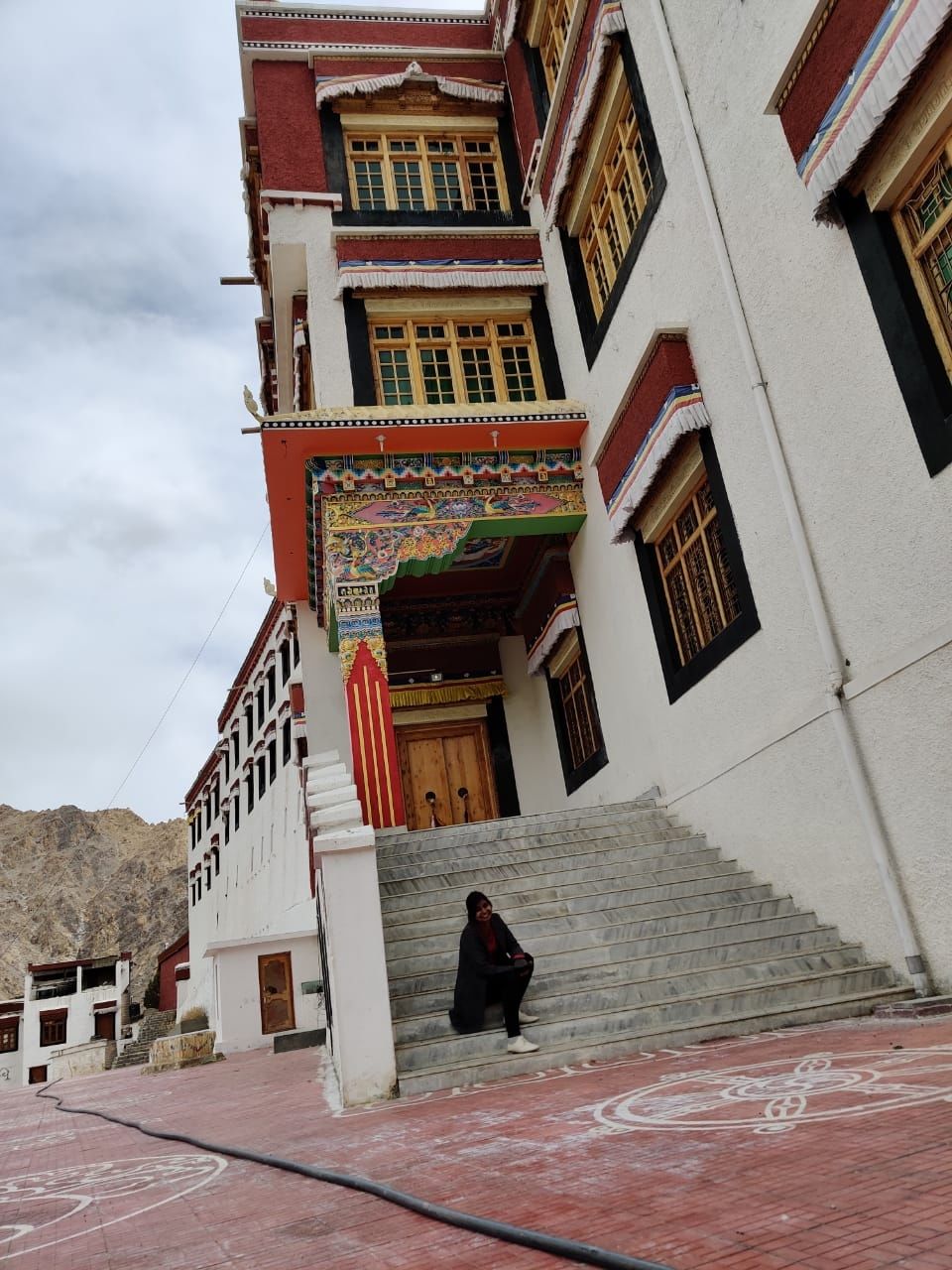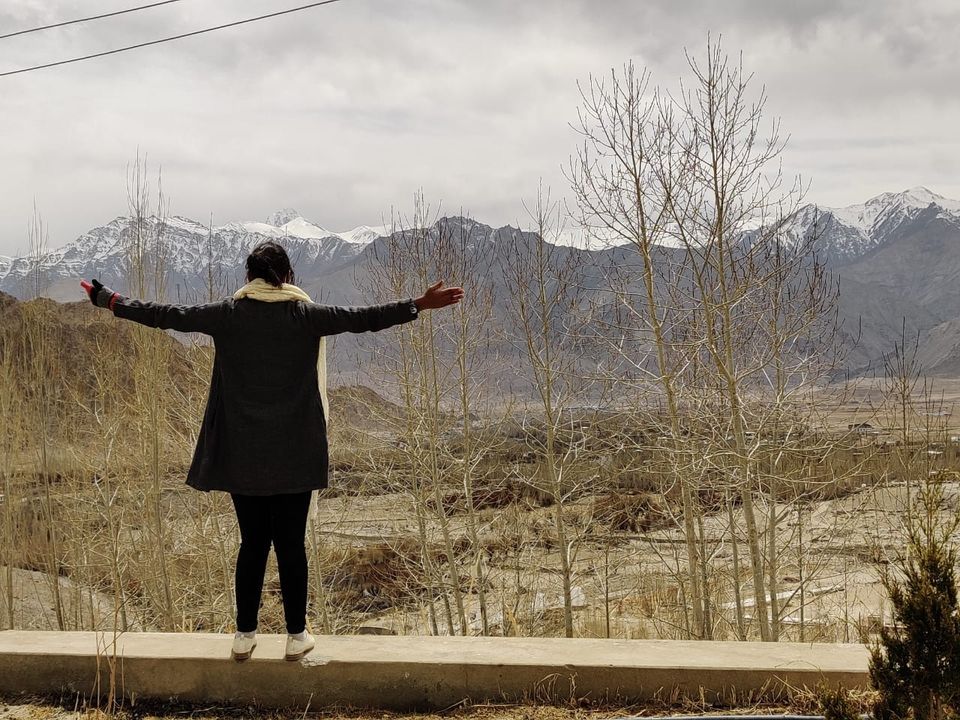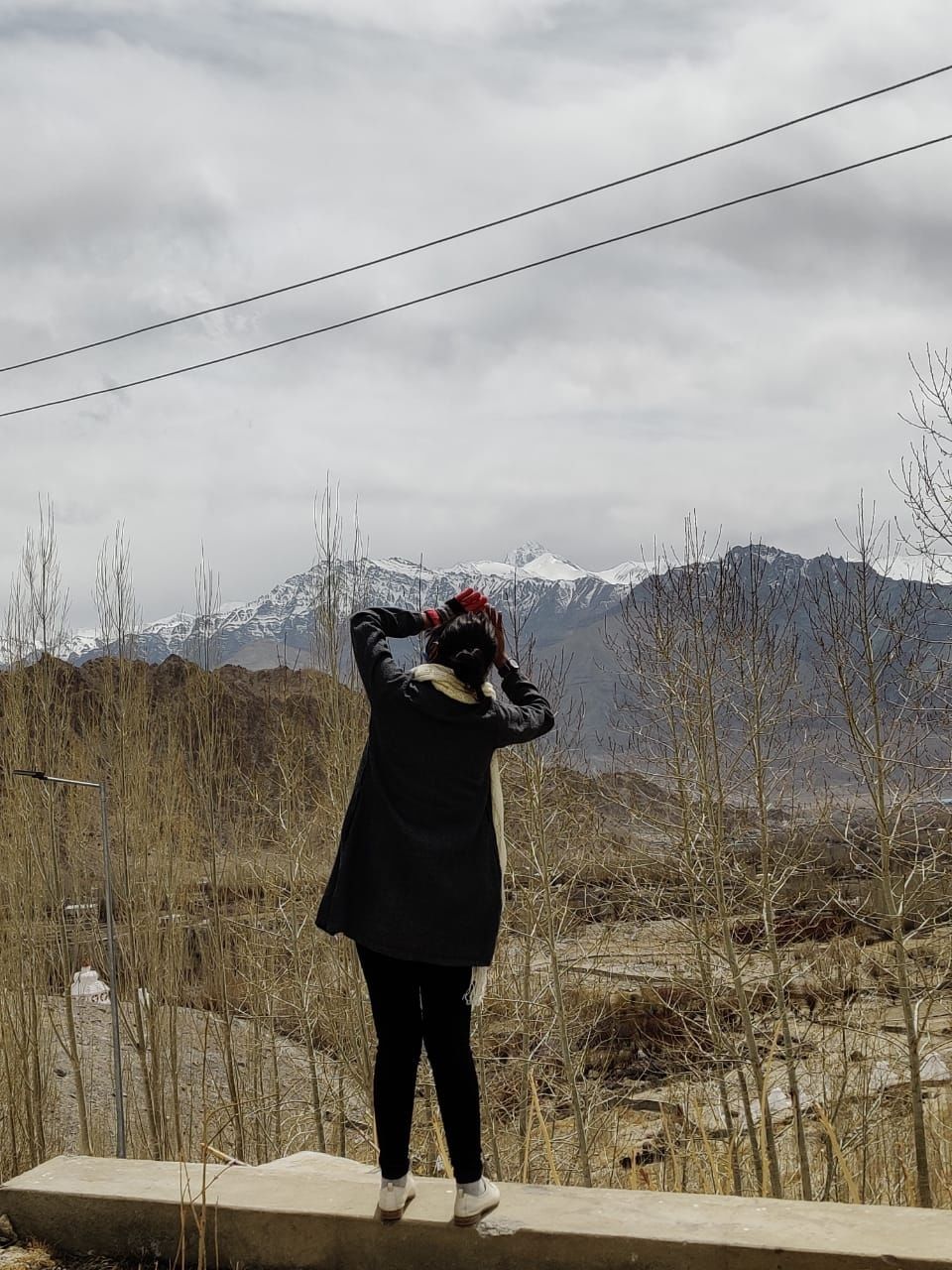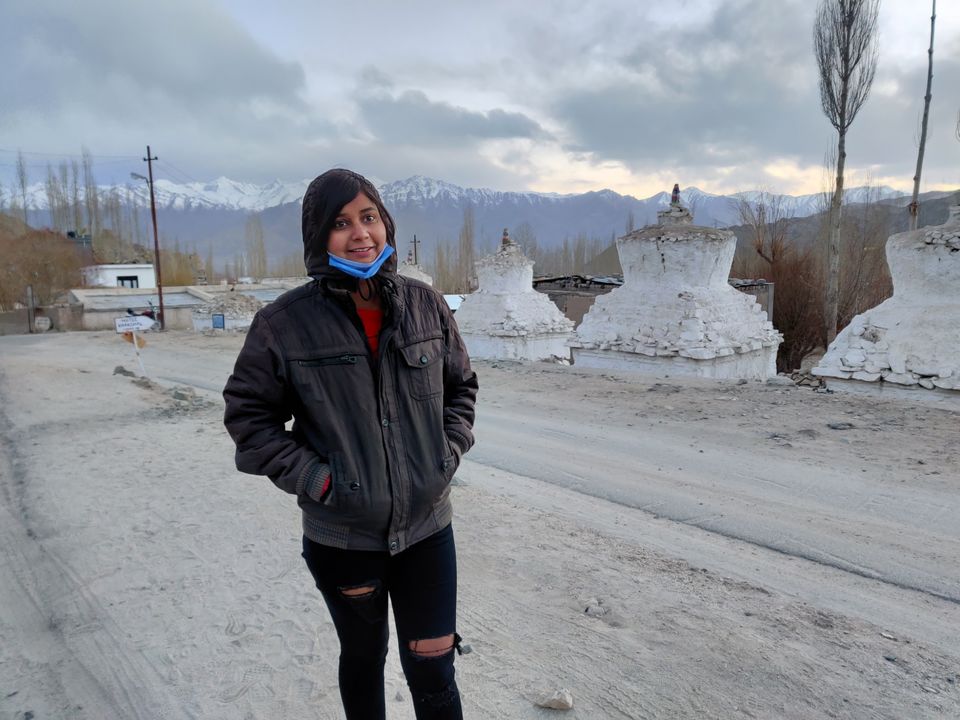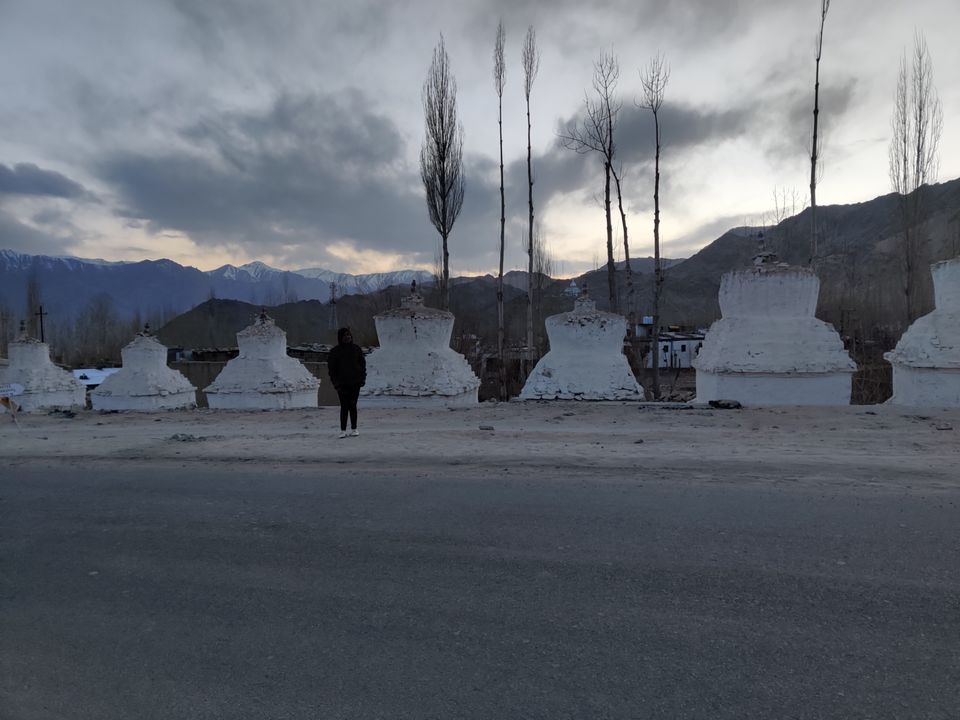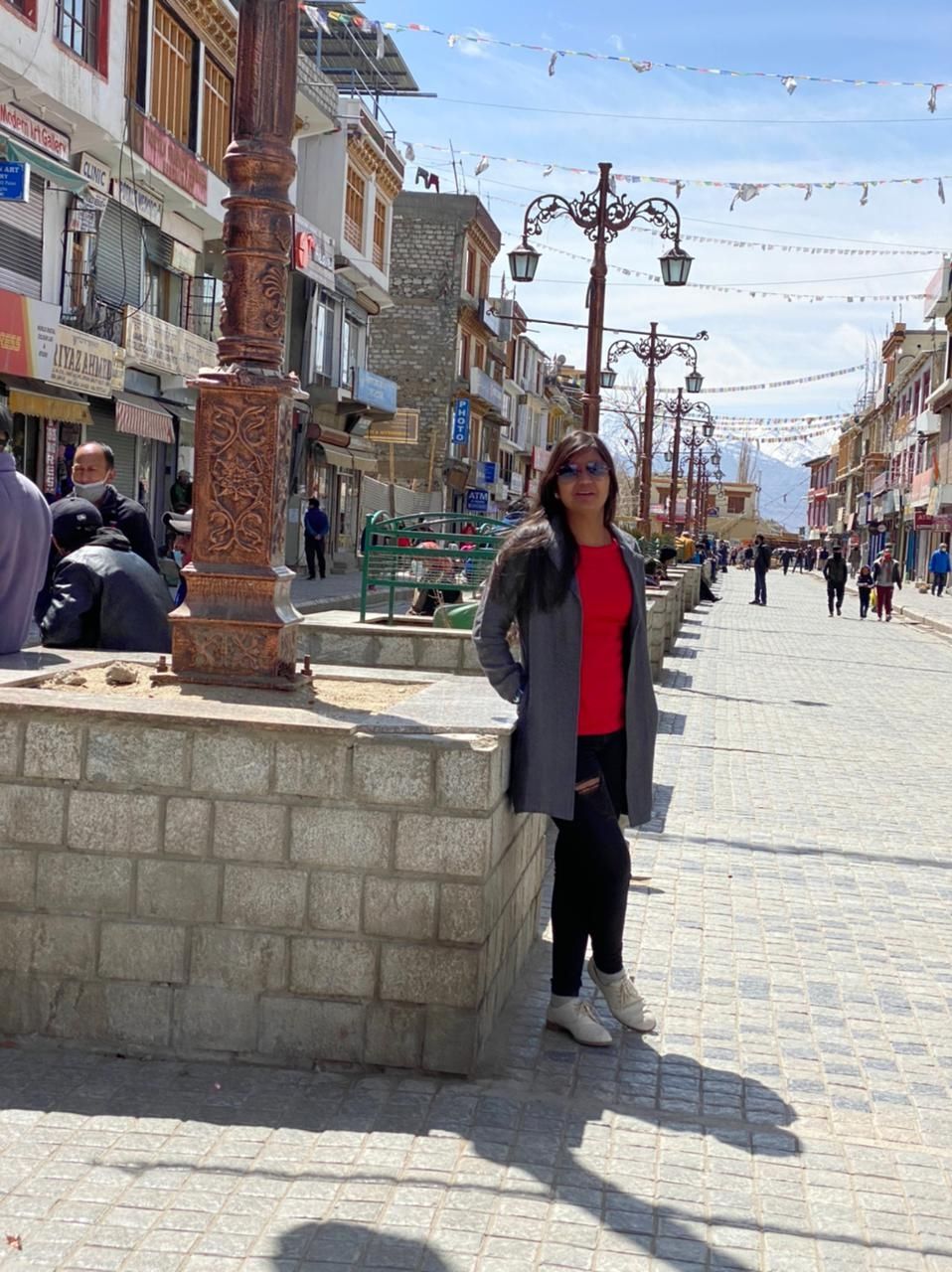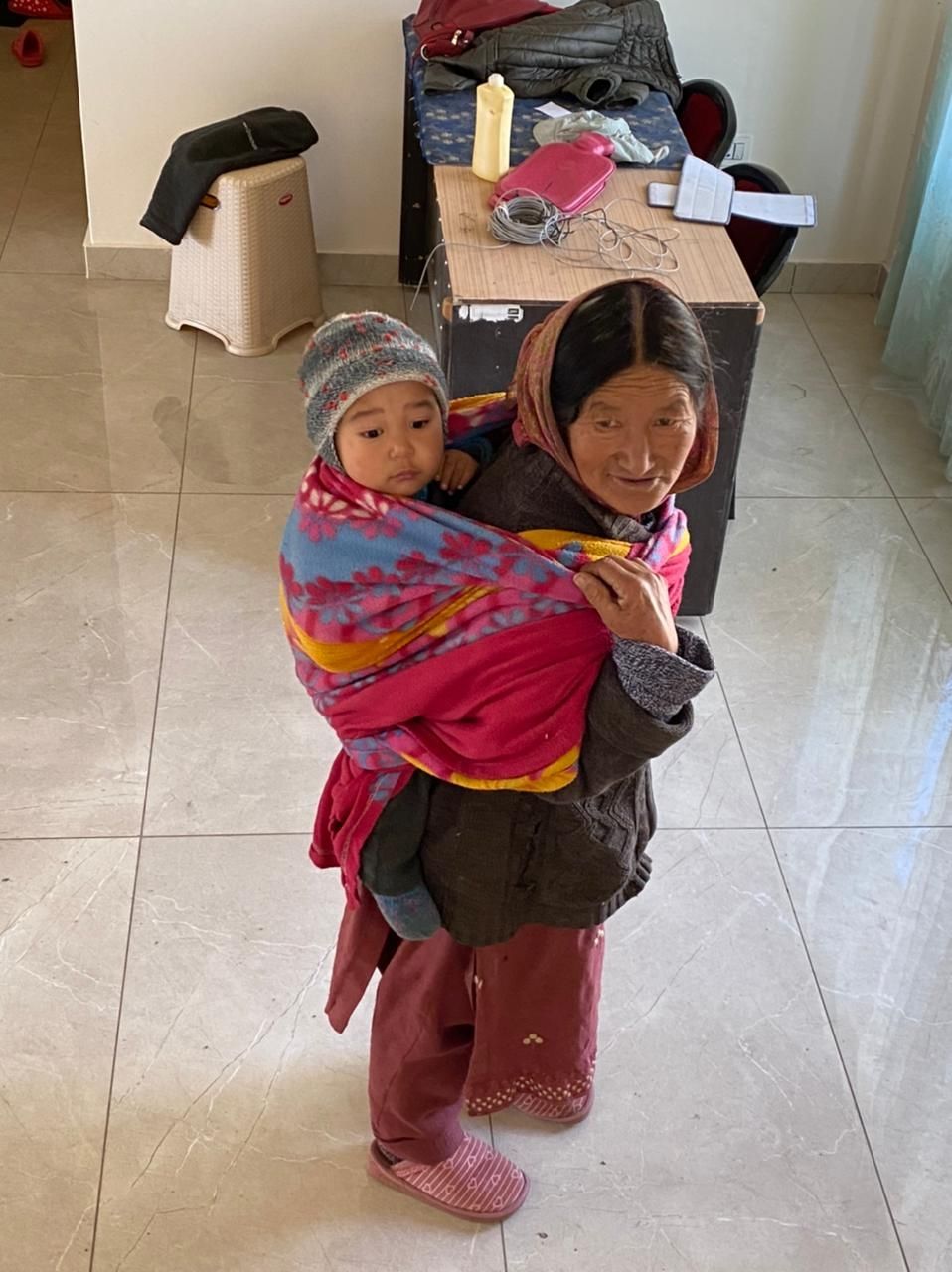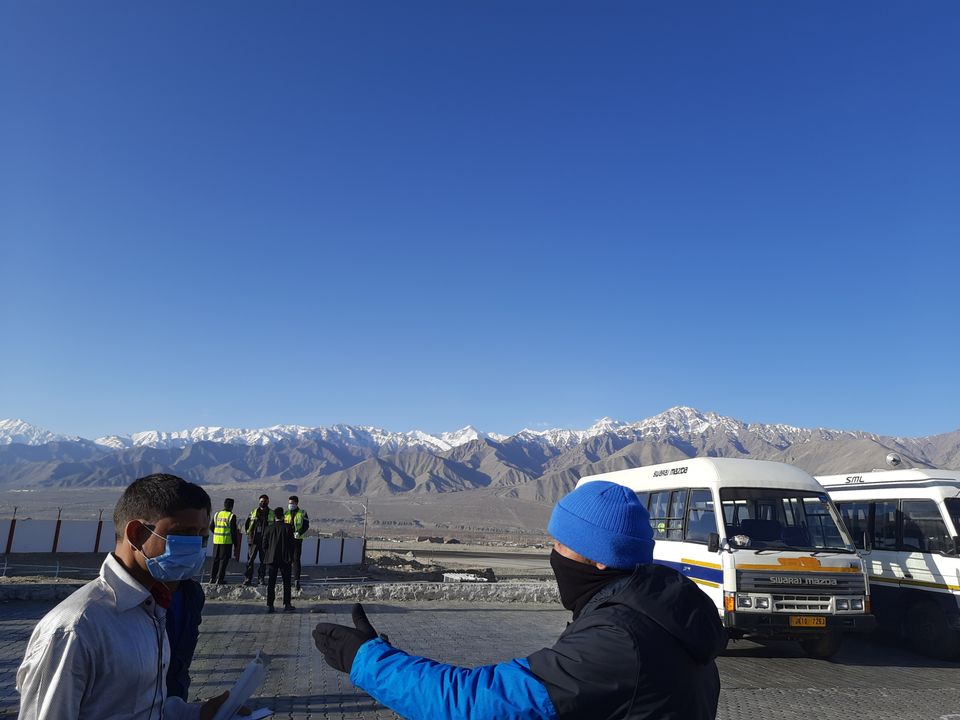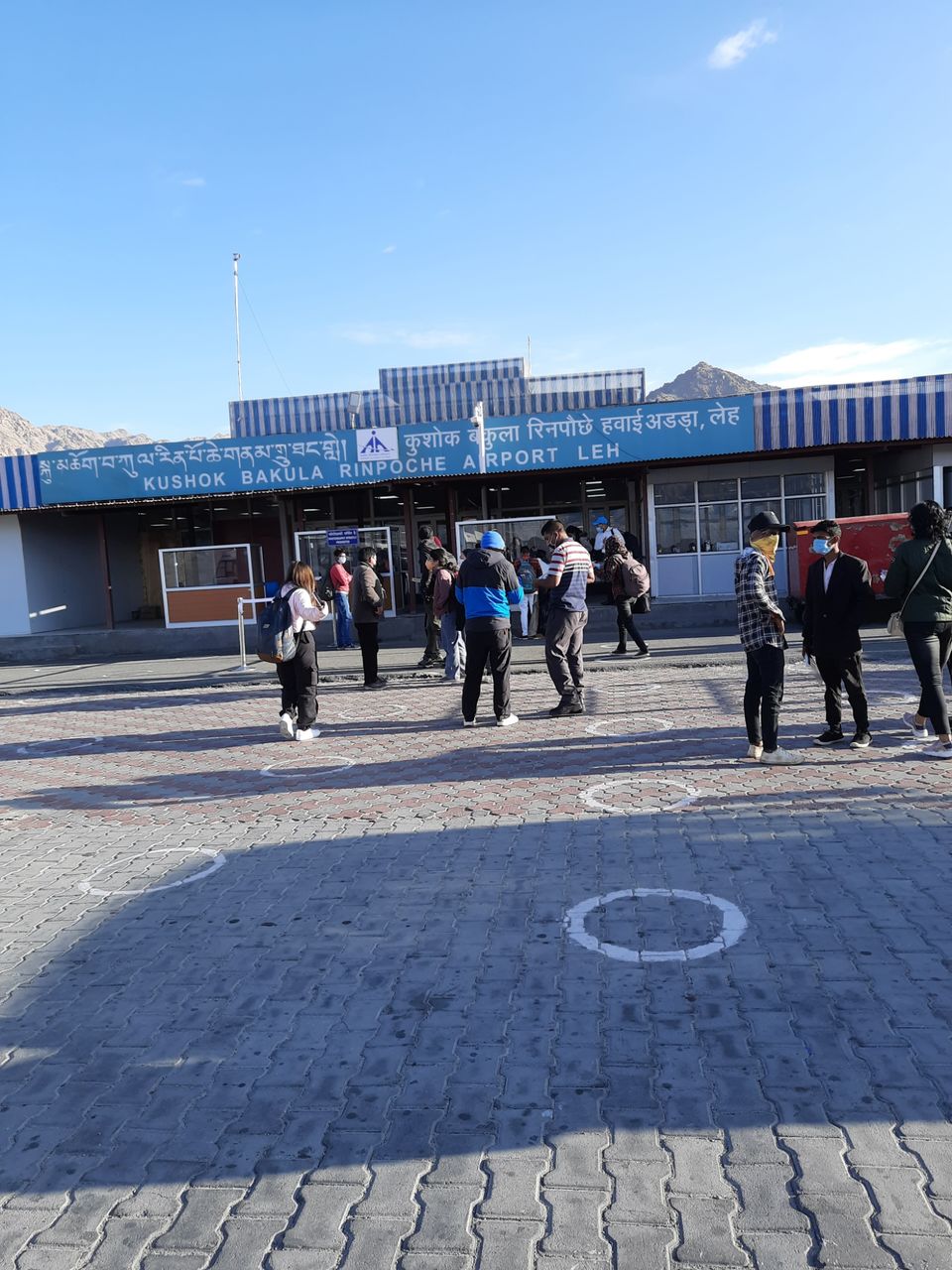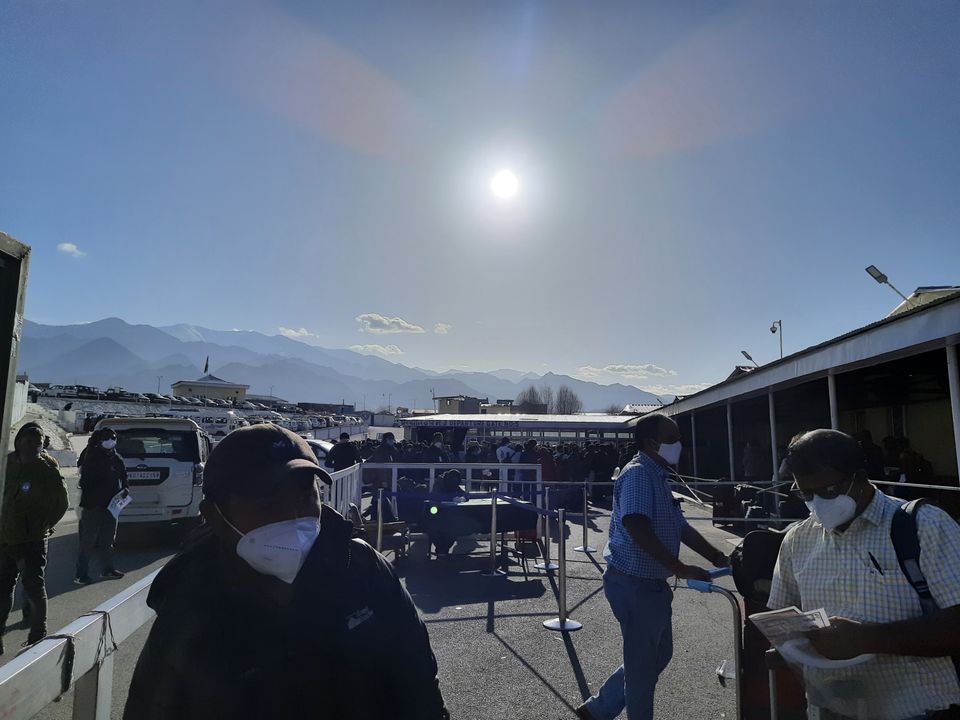 It was really nice morning, I could see the changes in the mountains' colour. Window view was amazing. For me it was never the same every morning-afternoon-evening
As because of climate change except me nobody was alright. So we asked hotel and he arranged a local cab, it cost Rs.2100 and started our journey. Everyone asked to play some music. Meanwhile I asked cab uncle which music is the popular here just play the local ones. Then guess what ? we got a nice vibes, views and energy for travelling that place...Shanti Stupa, Thiksey monetary, hamis monetary other few monetary, prayer bell, Indus valley, Ranchos Cafe and school, shey palace and many more places..
After this we back to our room it around 4.30 pm and here I enjoyed the best and beautiful part ❤of this journey. Few kids were playing and I couldn't stopped myself and I enjoyed my childhood days.
We had a bonfire 🔥 at night. We were 😉enjoying a lot. One of the guy came and said I wanted to talk to you I said tell me. Then he said a special thanks to me. He appreciated a lot to me...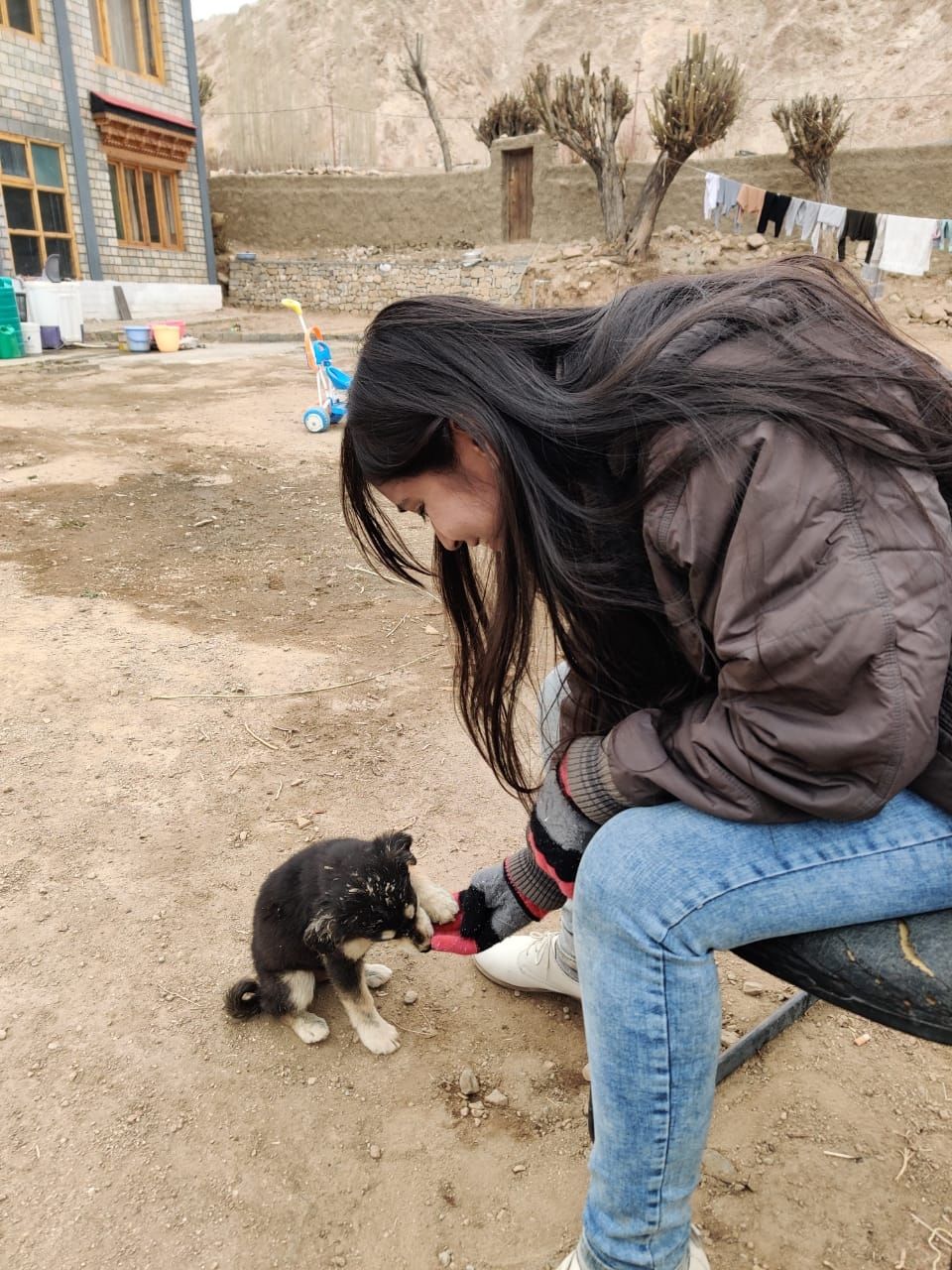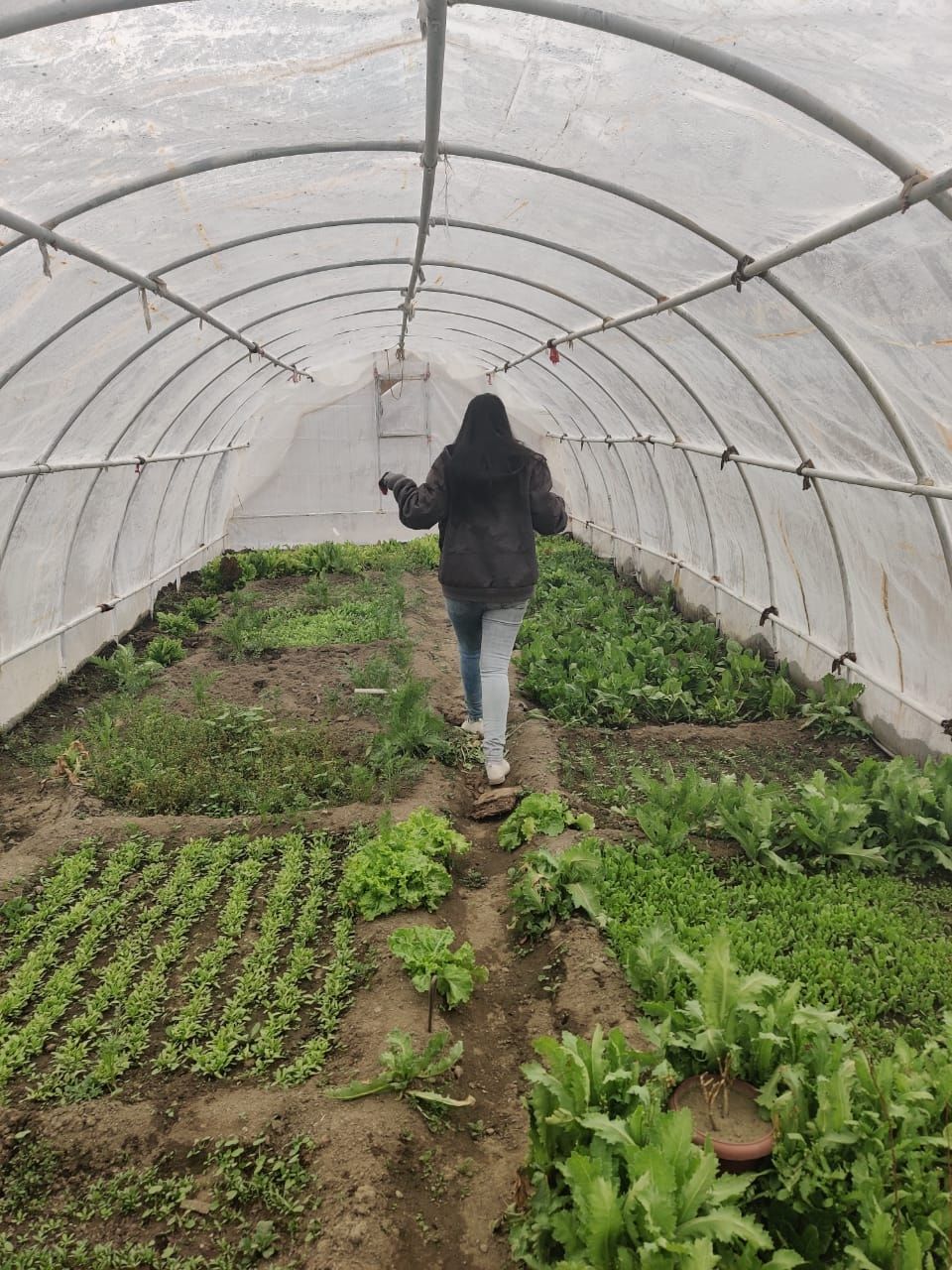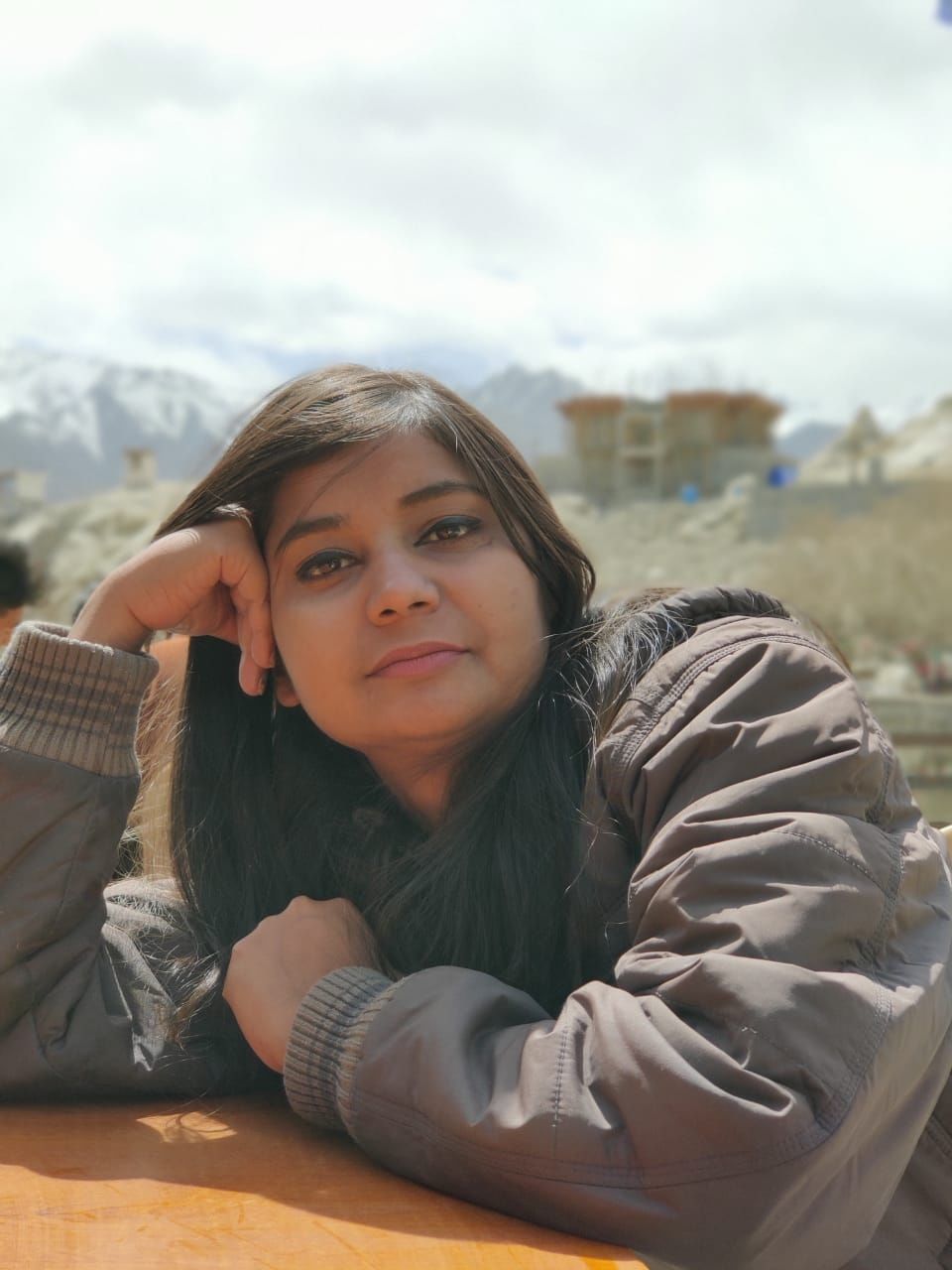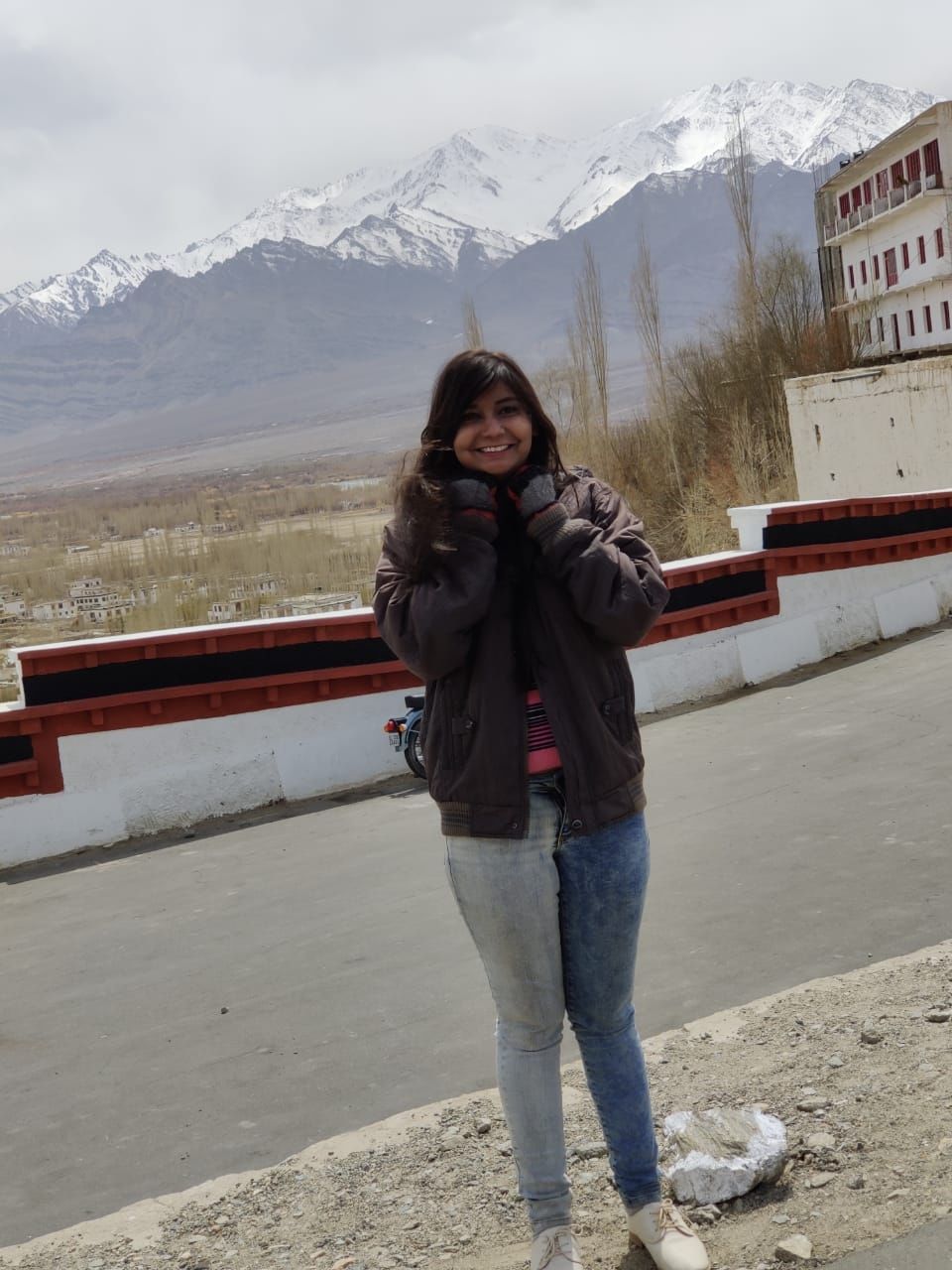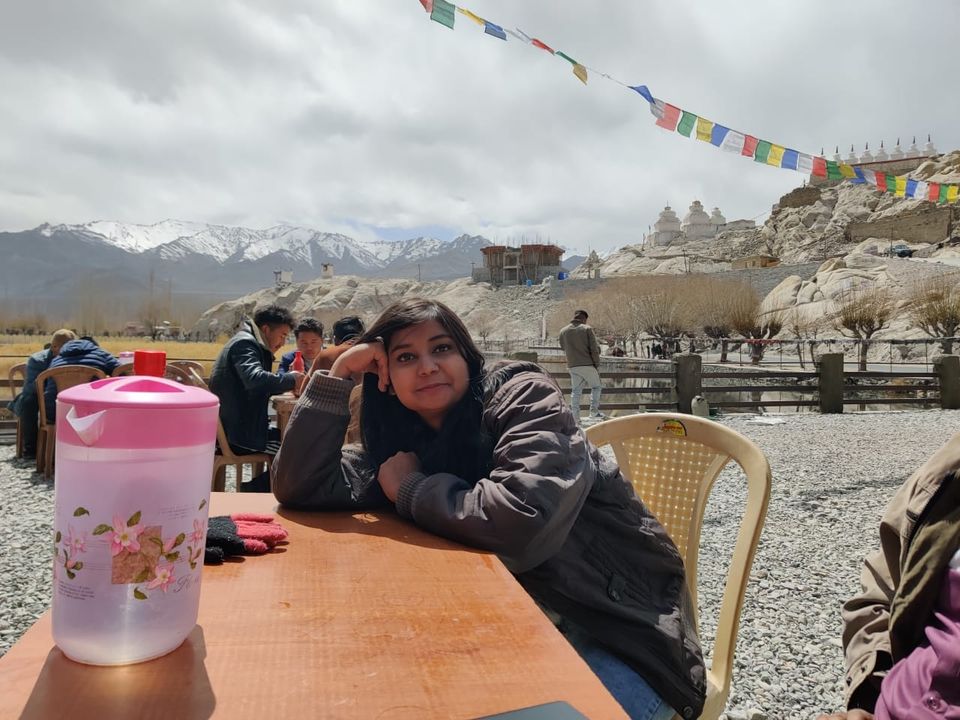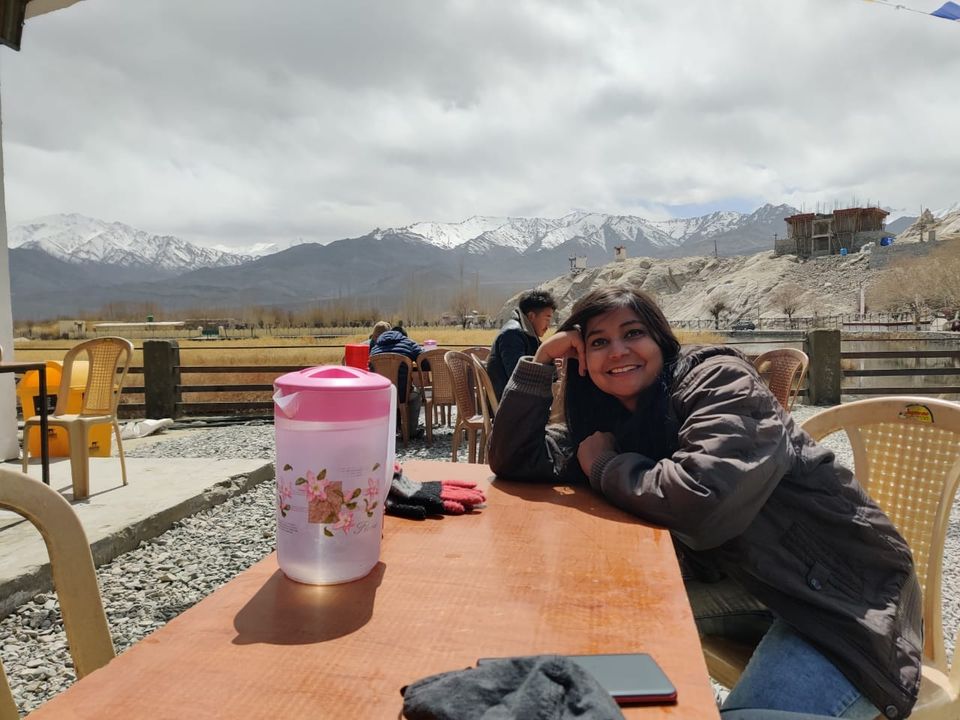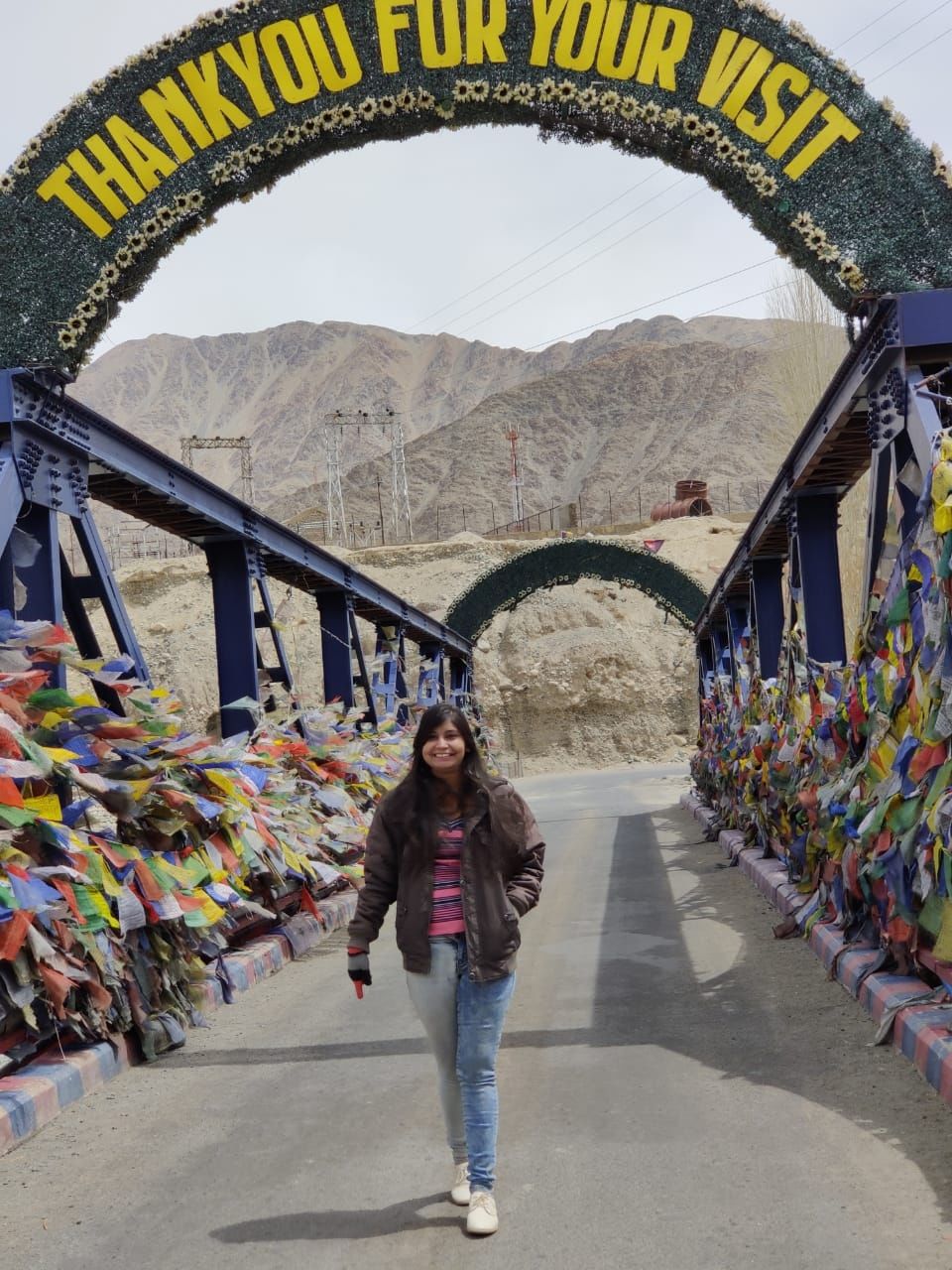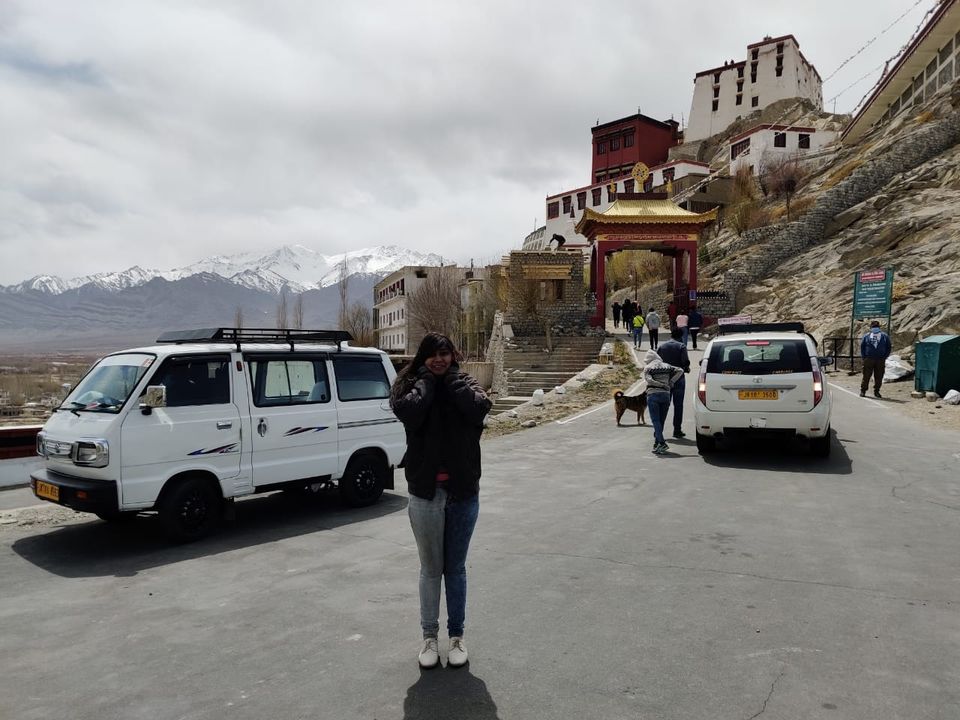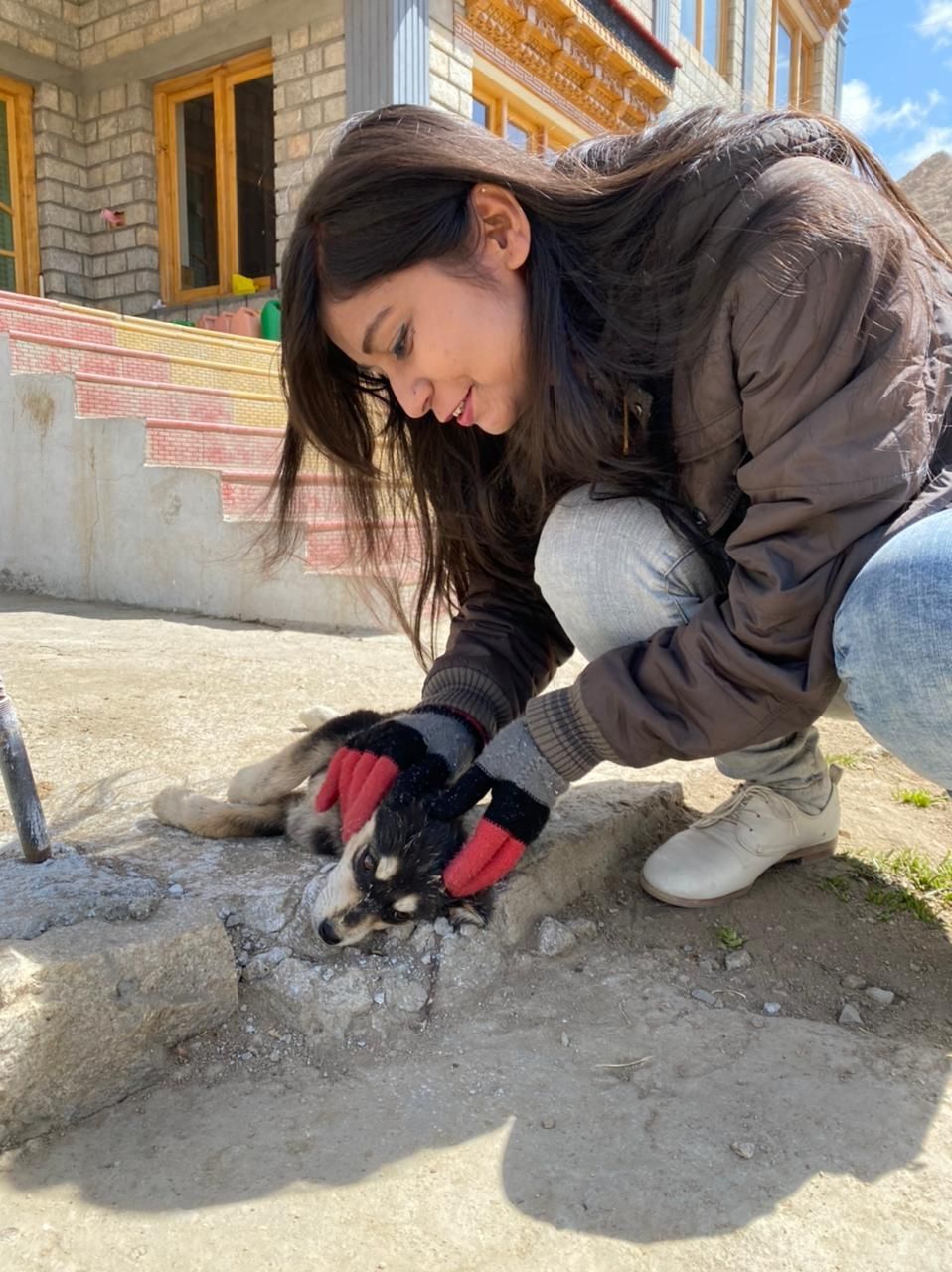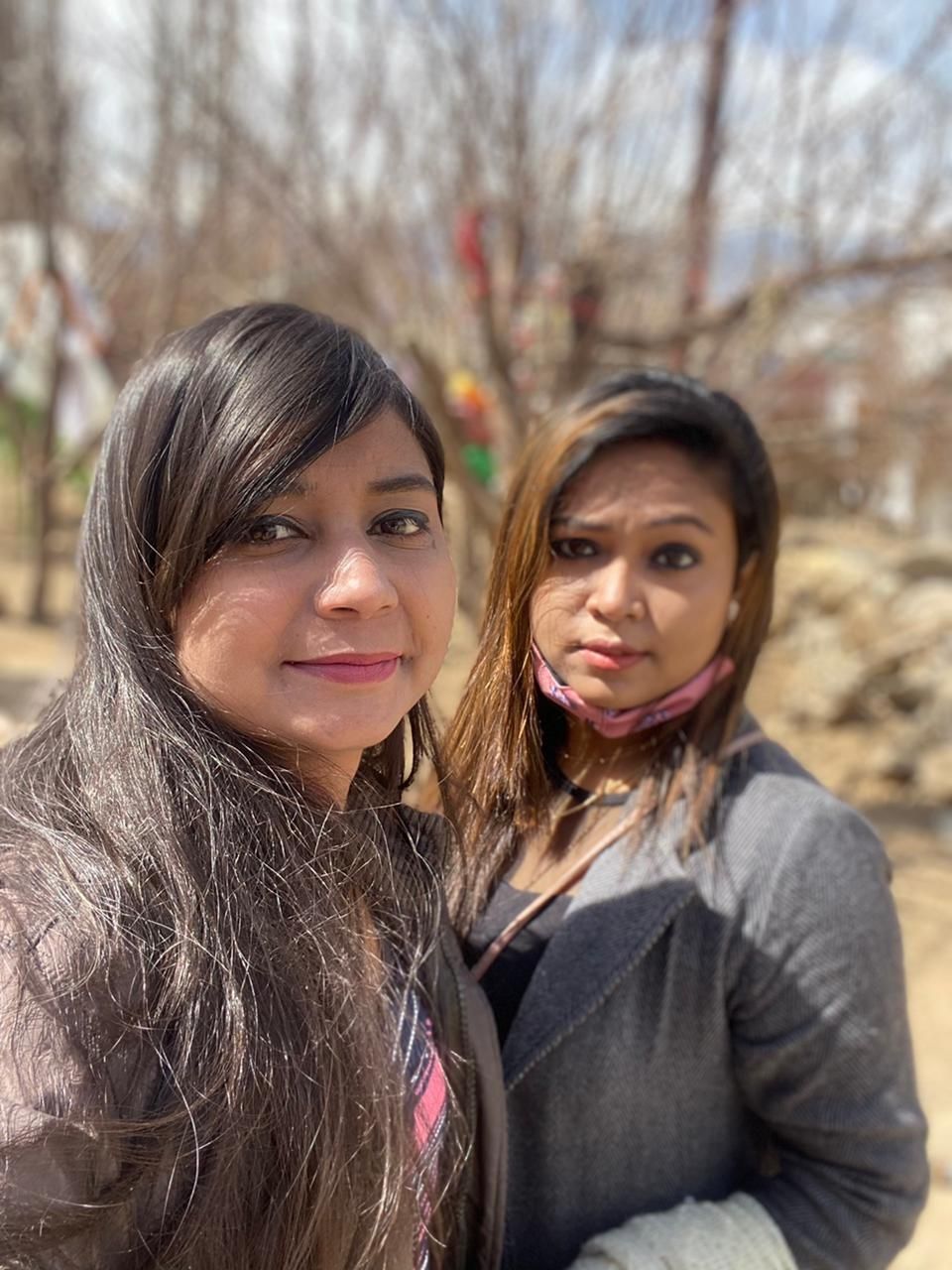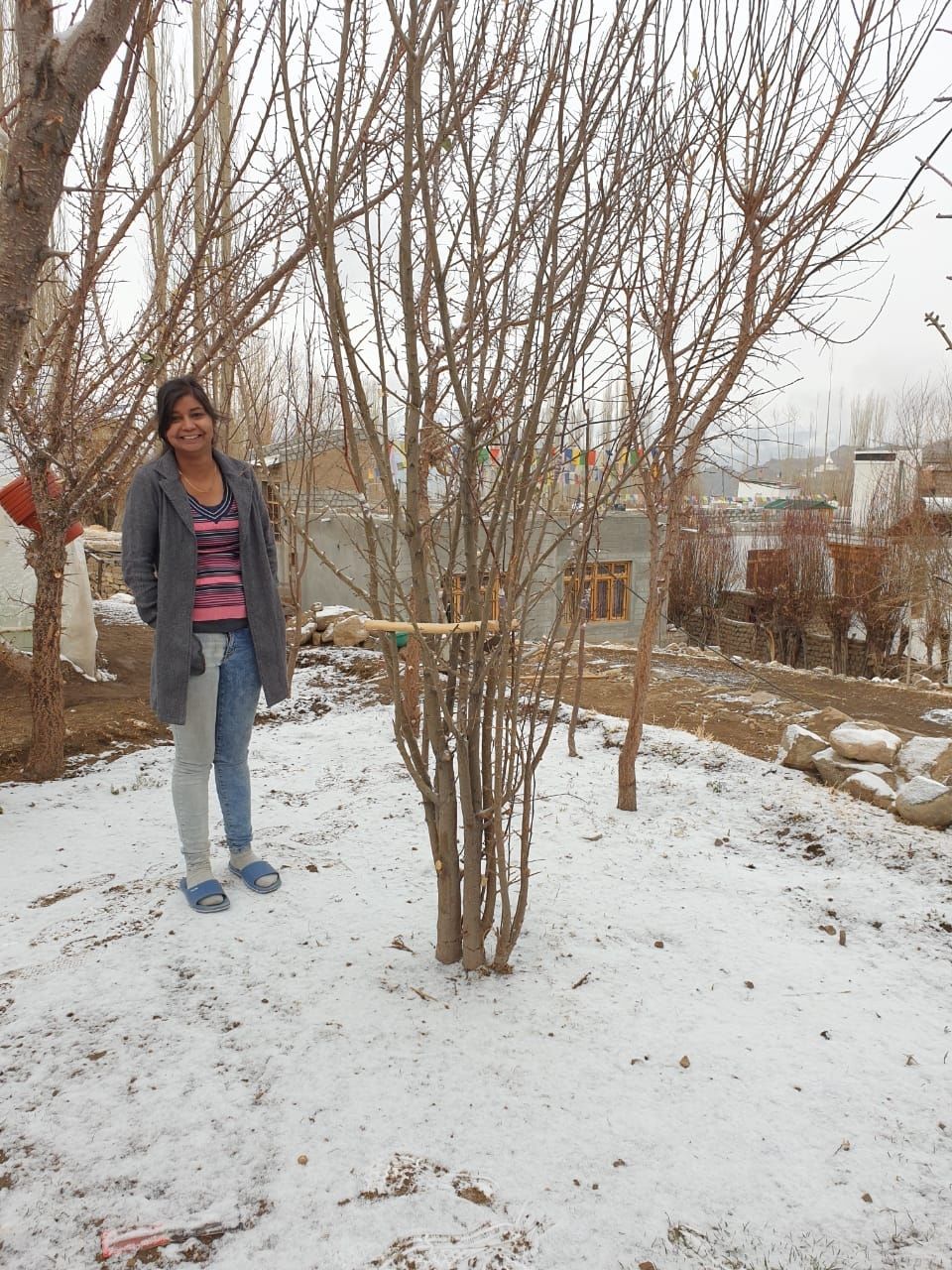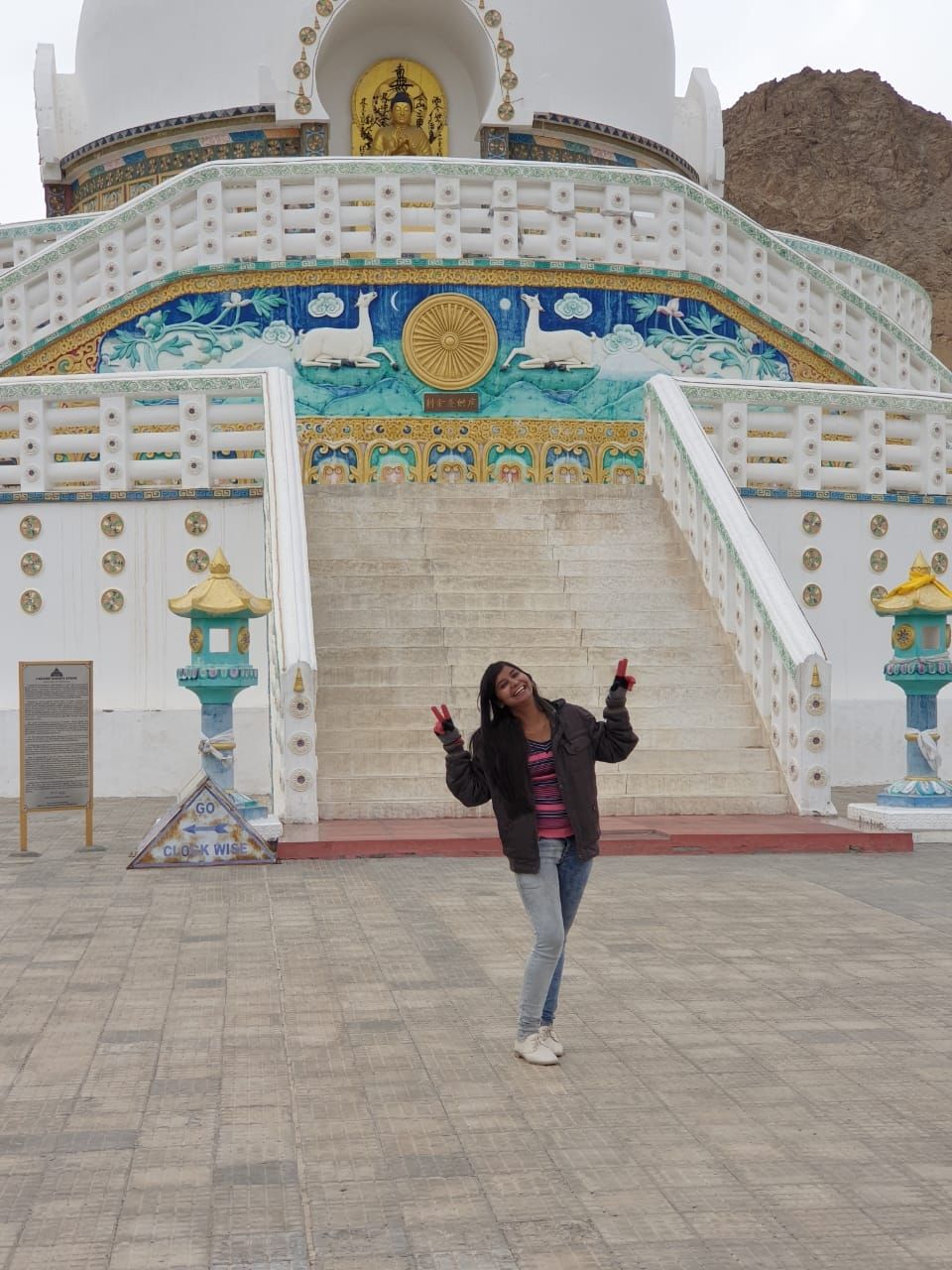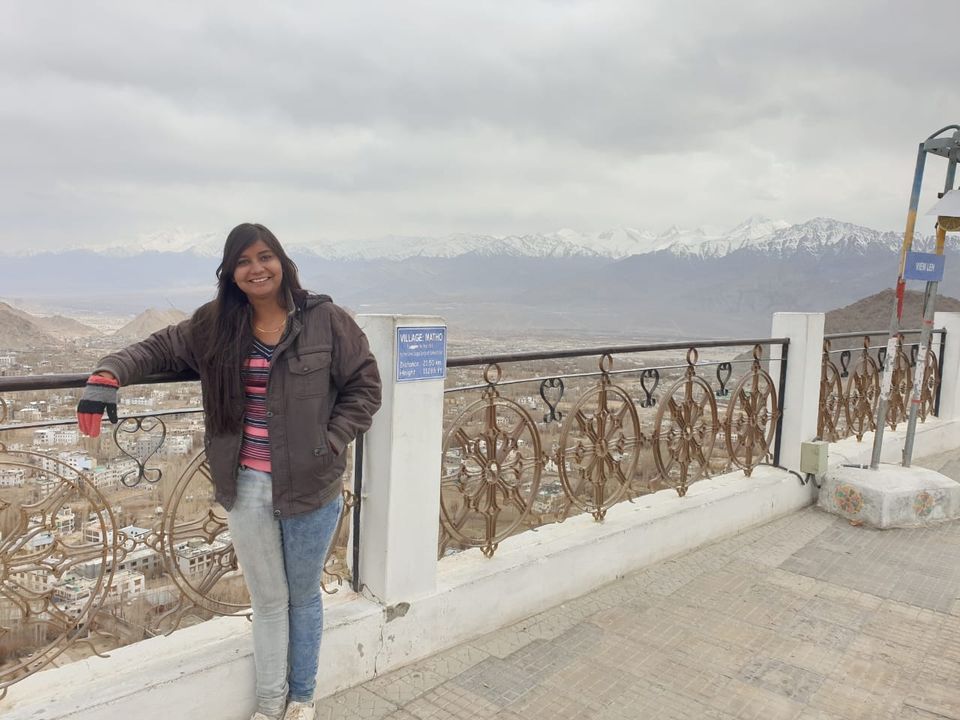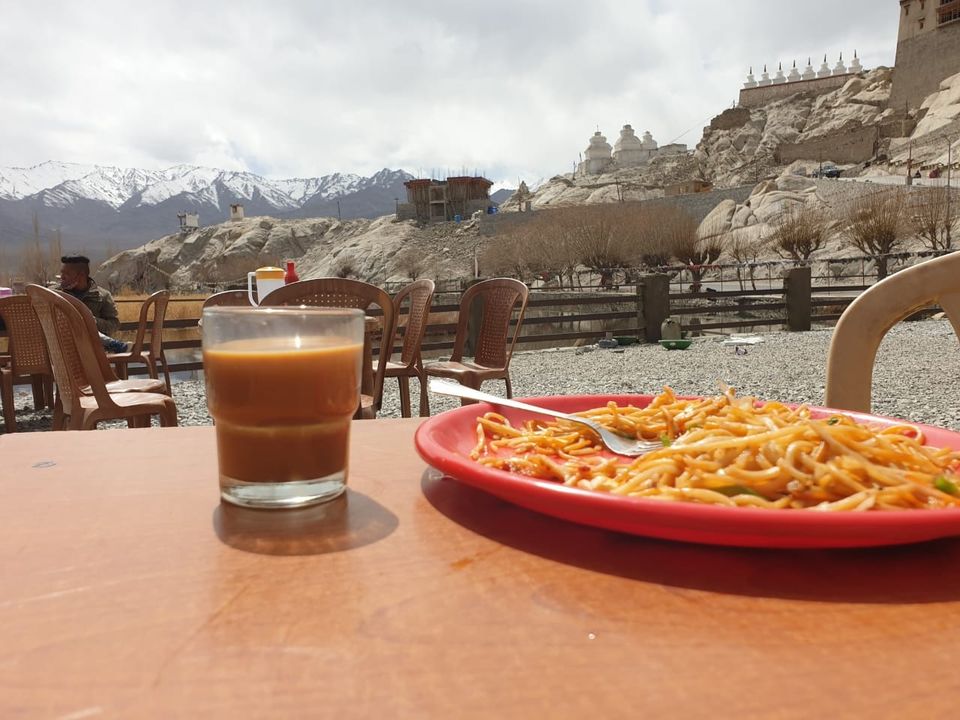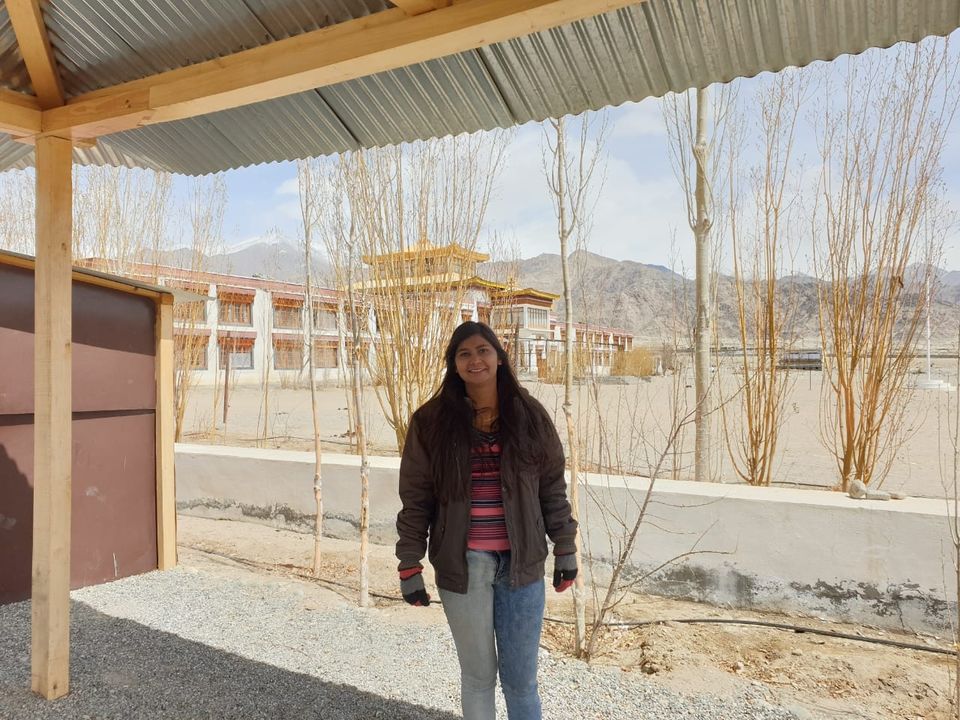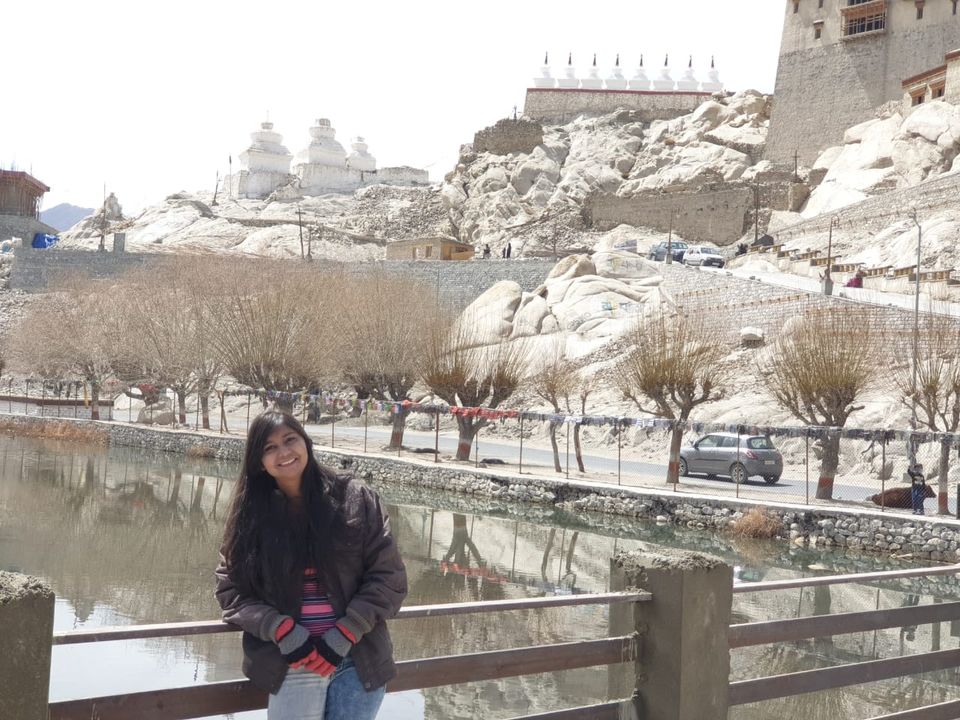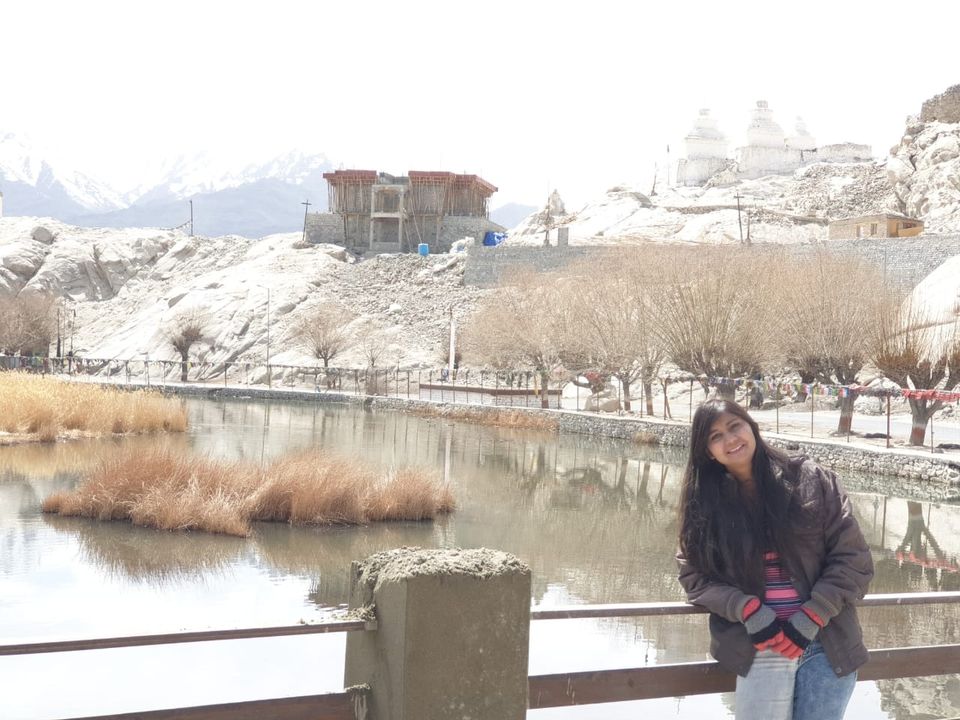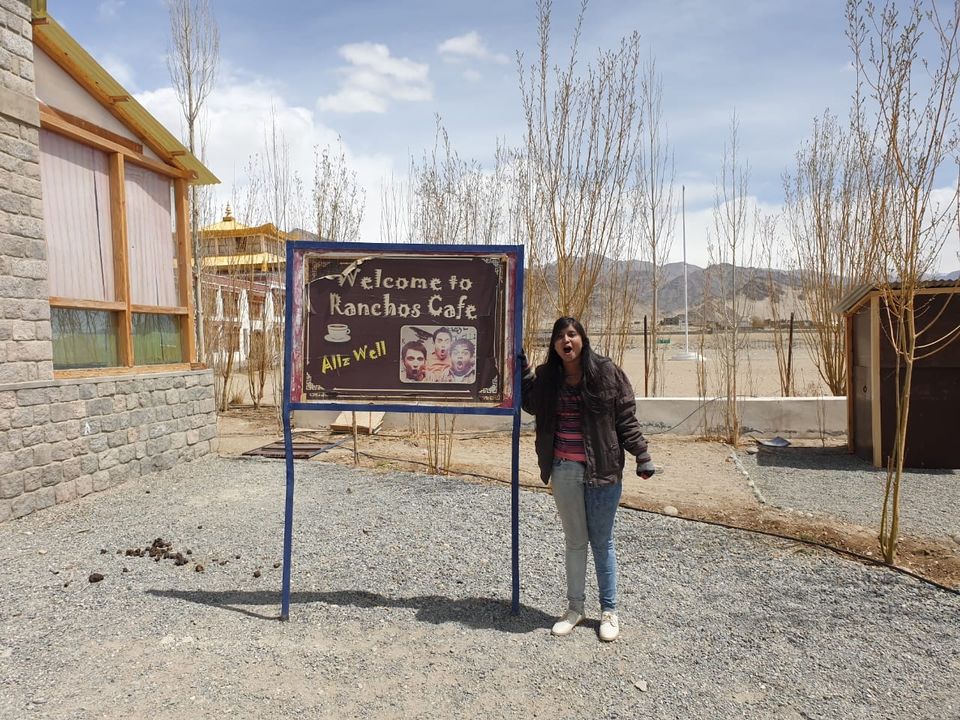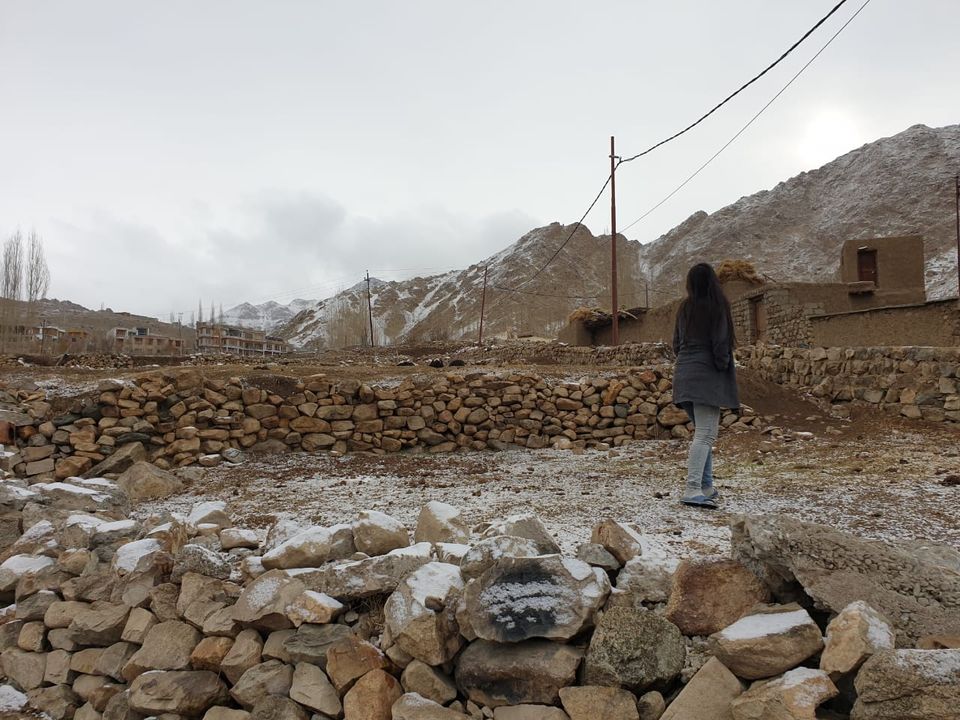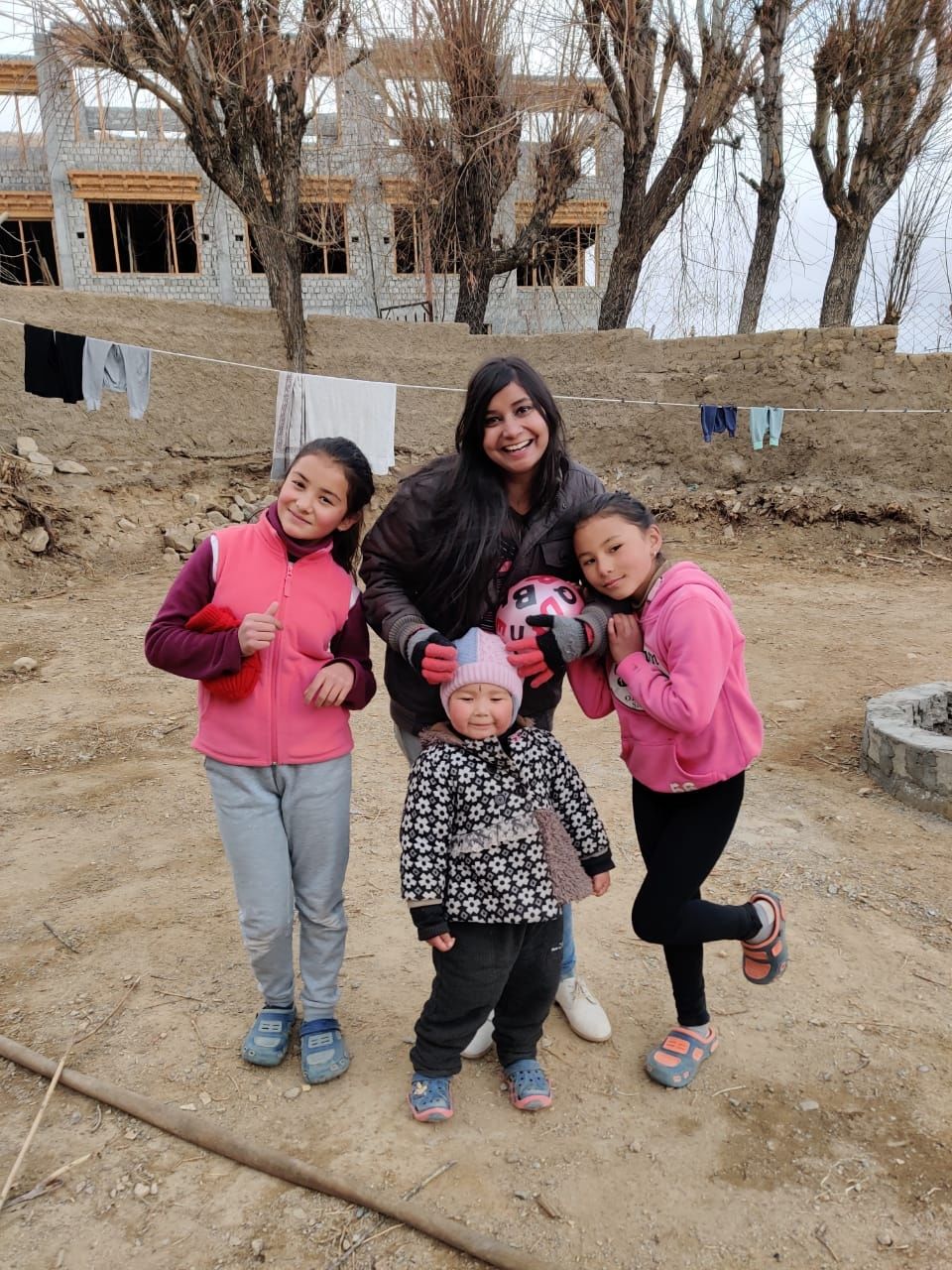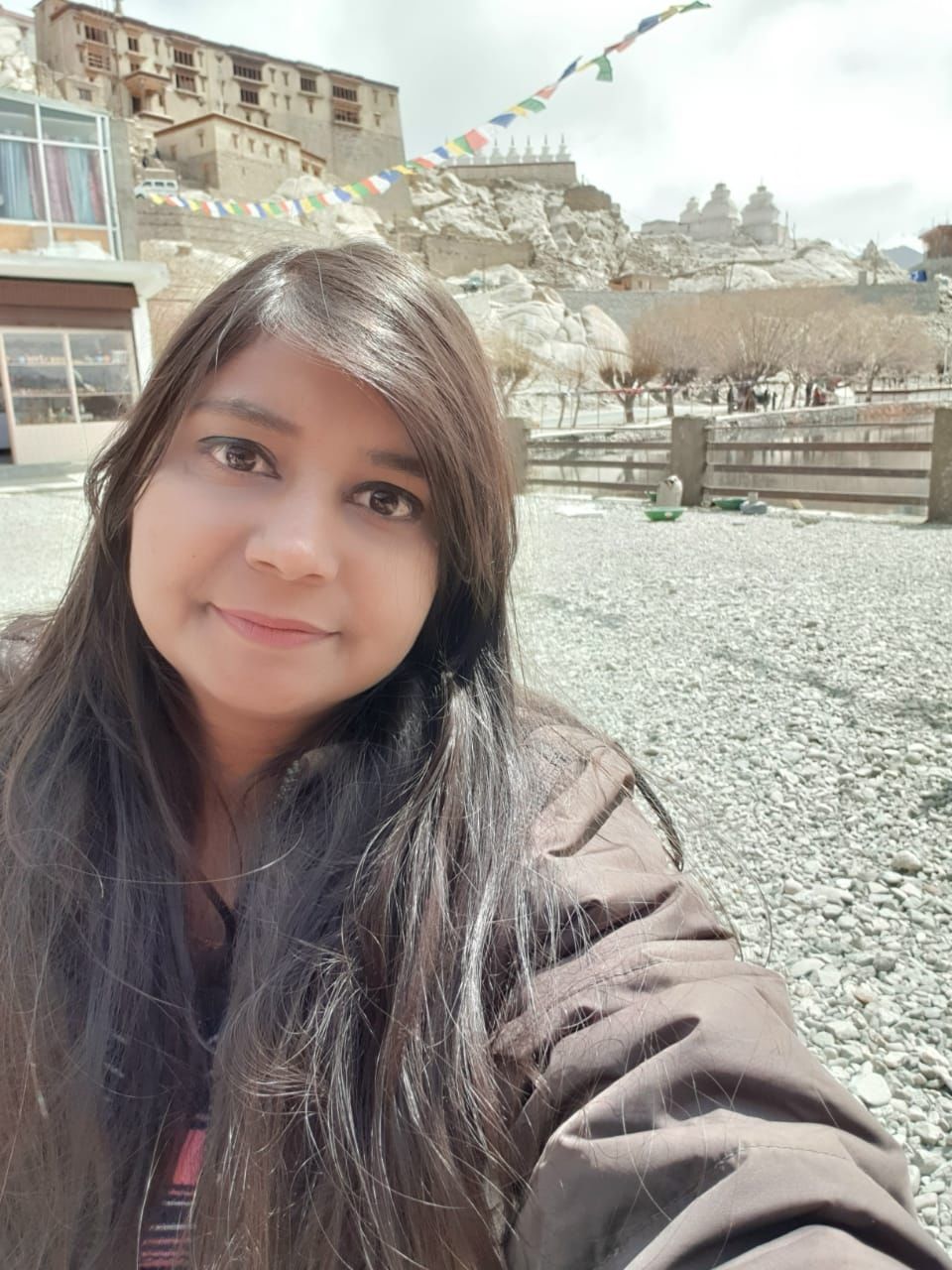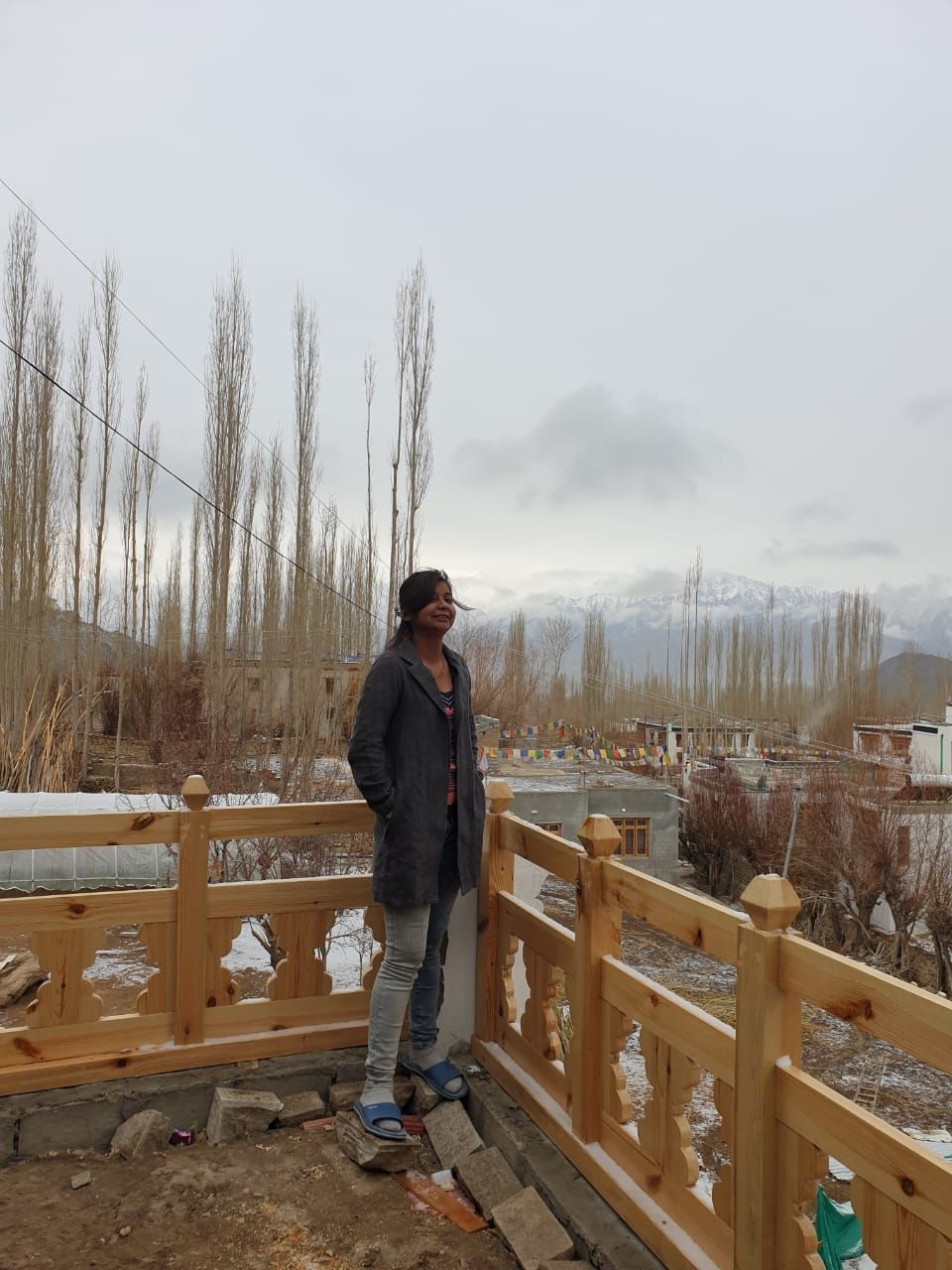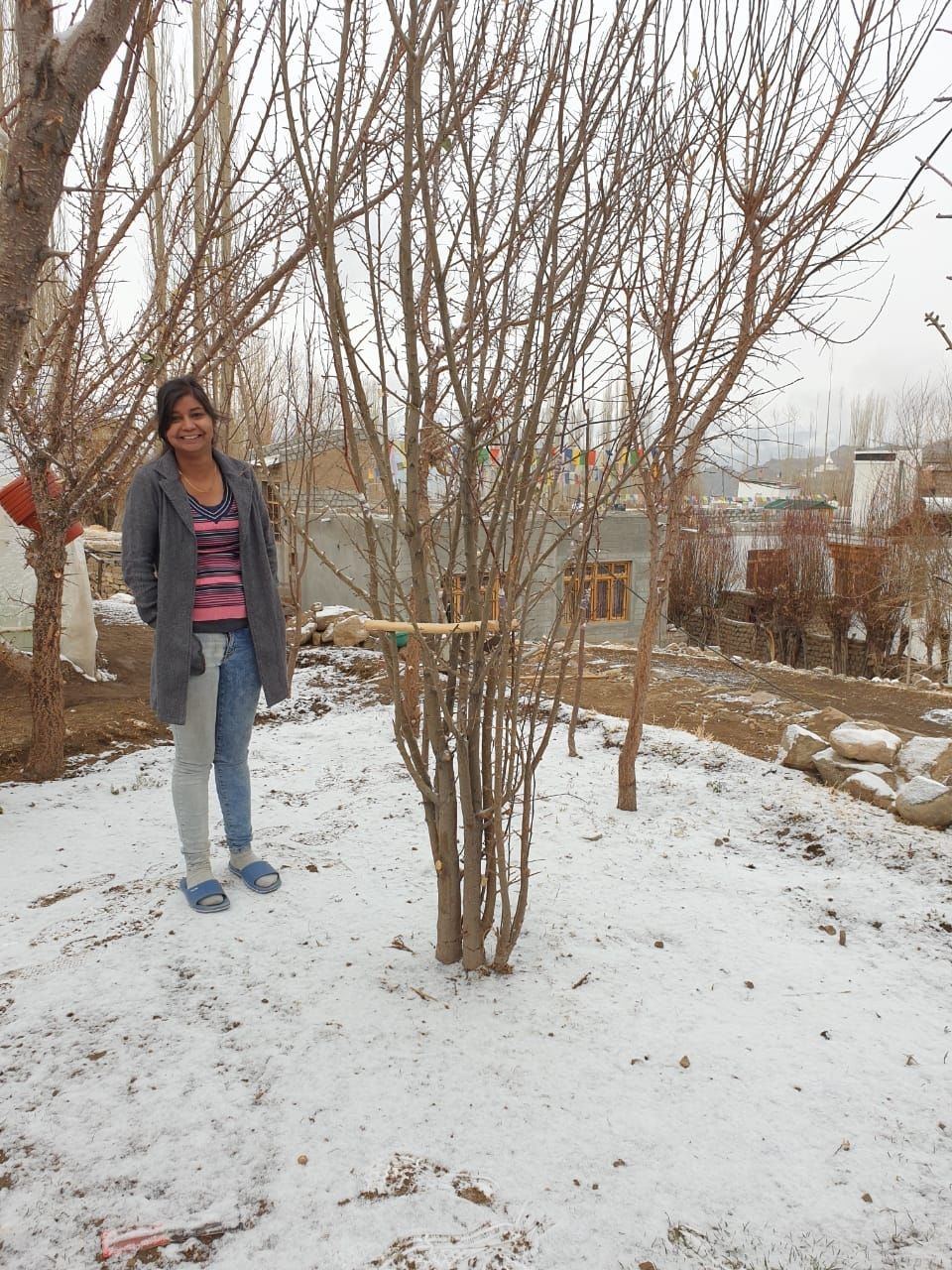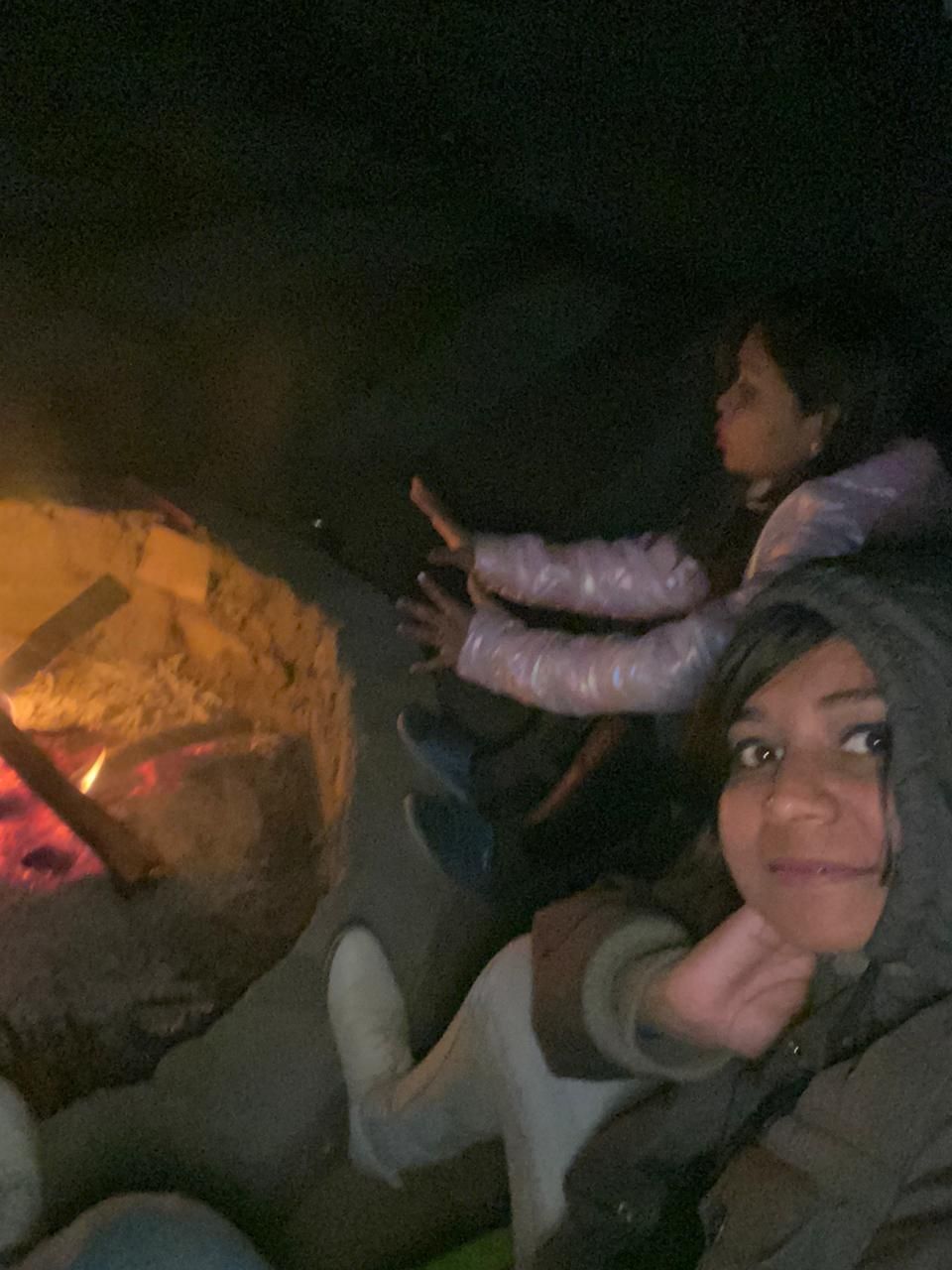 Covid test at airport
Hotel check in
Breakfast
Sightseeing (bike ride)
Lunch
Night 🌙walk
Dinner
Breakfast
Sightseeing
Lunch
Played with local kids
Bonfire
Dinner
This morning was full of snow and surprises 😮.
Guys came to wake up and finally we saw the snow view. I feel so lucky when I got to know after February 2021 it was on 12th April...I was amazed to see the view. Enjoyed the whole time with snow...The owner use to do organic farming. It's a smart place.