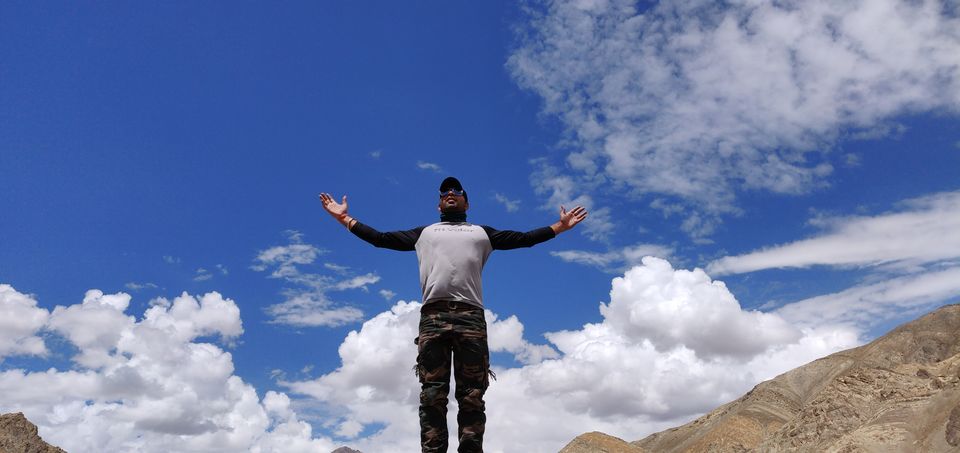 Hunger for tragedy…!
Magnetic hill, 1:40pm
Vishal was driving the car and I was the only person sitting with him. Magnetic hill is the phenomenon that defies gravity. You need to park your vehicle in the box marked with the paint on the road to experience magnetic hill's madness!
To experience the madness, you need to first put the gear mode into neutral. Your car will automatically run on the road. You need to just give direction nothing else.
This time speed of the car goes from 20kmph … 40kmph … 60kmph … 80kmph … 100kmph. This was insane speed of the car when you know your car isn't even switched on.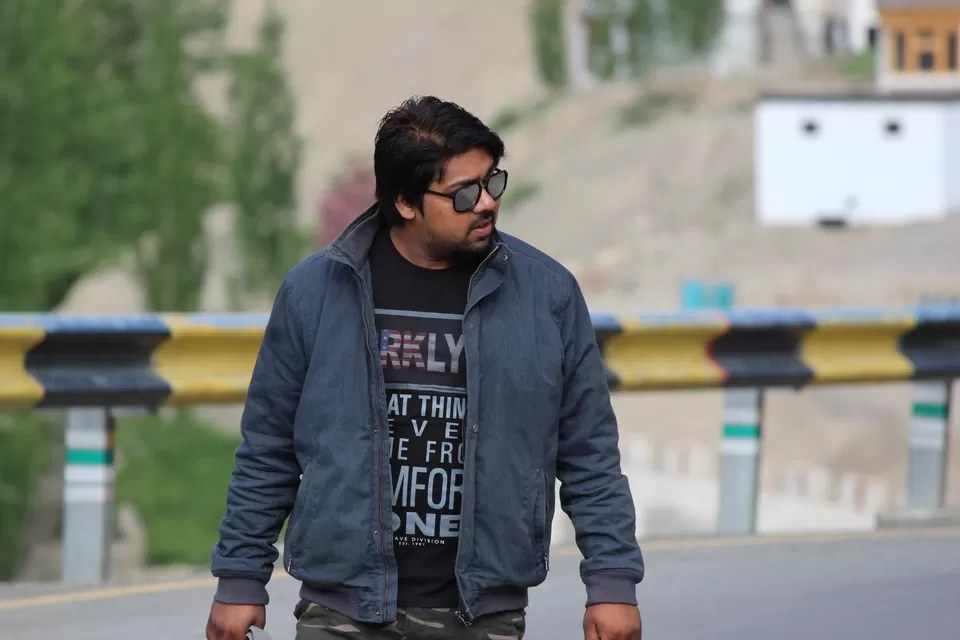 Vishal tried to switch on the car immediately to control the car because there was a sharp turn of the road. We would need to slow our speed at that time. He realised he is not able to push the brakes of the car nor he is able to control the direction of the car.
Our heartbeat goes as fast as our body could pump. With the sense of the emergency, he pulled the hand brake immediately to stop the car. Our car drifted a little and stopped gently. We took deep breath and laughed.
At once, we thought to jump out of the car, if not stopped. After all life is more important than 8 lakhs of car.
After this kickass thrill we took time to click some pictures for memories and moved further.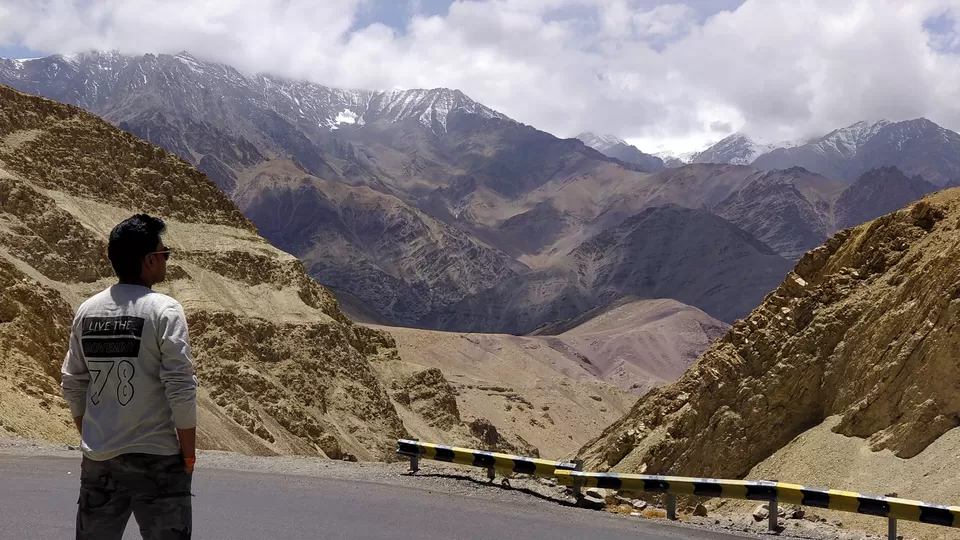 We reached leh around 4:30 pm. Bikers were fast enough to reach leh before the car due to long traffic.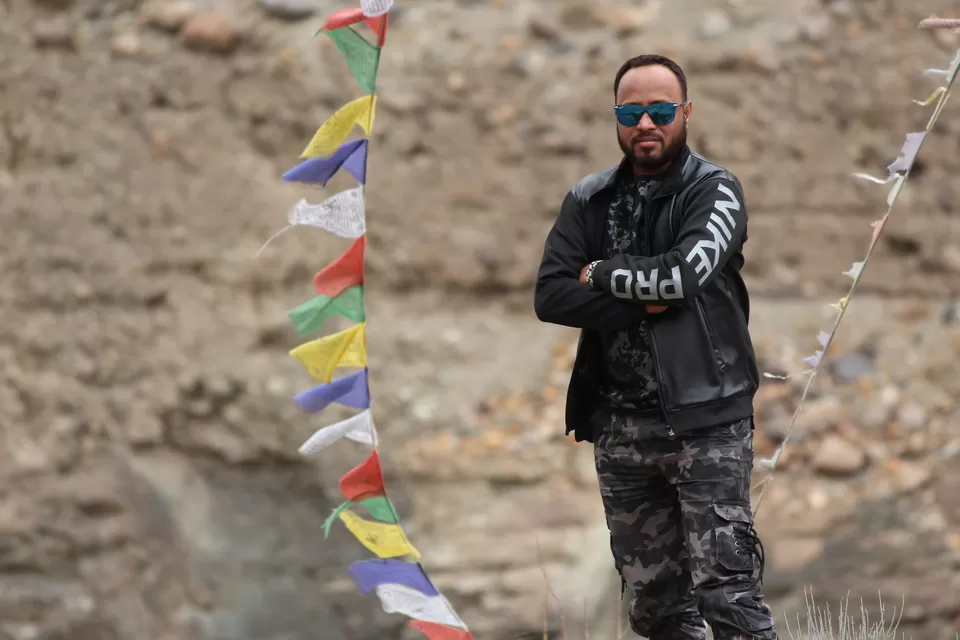 Leh Permit
Leh has lots of border area. So, before going around and explore the place. You need to take permit from LAHDC (ladakh autonomous development council) office. It is in main leh city.
You can reach LAHDC office easily. It is just in front of J&K bank, main branch. People of ladakh are really innocent and they help tourist as much as possible. Since, they only get 4 months of period to earn from tourist. In off-season it gets difficult to earn money. Ladakh has no industries. It become very tough for a person to work in minus temperature in winters.
It becomes all snow all around in winters.
You need to visit the website http://www.lahdclehpermit.in Fill up the online form. There is no option of paying online fees. You need to visit LAHDC office with the printout of the form and pay in cash. Keep the extra printouts of the form with you. Only one of the person needs to physically visit the office with original + photocopy id.
We took permit for nubra valley and pangong lake area.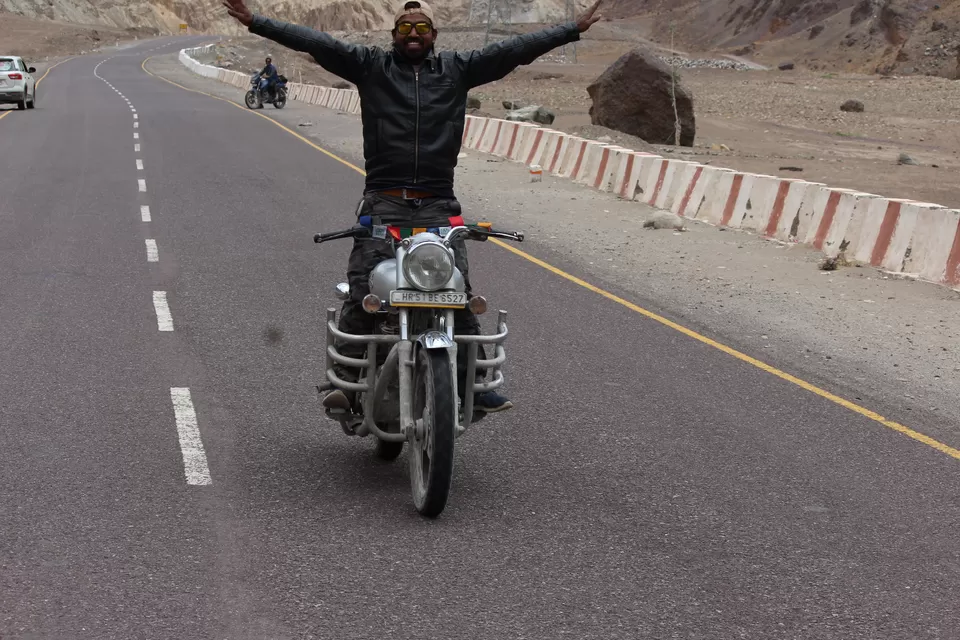 Once we got the permit we decided to service our bikes. Since we have travelled almost 1300+ kms. It took 2hrs to get serviced. Since we are 7 in numbers. We divided ourself in task. Prashant, Dhirender and khush was buy in servicing the bikes. Rest of the four went to look for the hotel for night stay.
It is highly recommended, one should stay atleast one day to acclimatised the body to such high altitude. Leh is at the height of ~11k feet. Which is great height if you have been living your whole life in plain area. So, we chose to stay at leh for one night.
Lucky Us…!
Since June month is the extreme peak season for the leh-ladakh. Starting hotel prices would be around 4k per room for 2 people. After asking into 4-5 hotels we were just standing besides the road, a lady came to us and asked if we need hotel room for stay. I immediately jumped out the car and went with the lady. She took me through the under constructing building to a home stay hotel. The back was already developed. Rooms were nice. King size bed. Nice washroom. Everything was nice, I immediately asked lady about the price, she said, 2300 INR for 2 rooms. But we got the deal in 2k INR only for 2 rooms for 7 people.
After freshen up we decided to cook pasta rather to go outside and eat. Owner of the hotel asked if they want to eat momos she can cook for us. She explained, people of ladakh call mok-mok rather than momos. Yummy pasta and after that mouth watering mok-mok has made our day.
We all assisted Vishal to cook pasta. It was yummy and we offered to owner of the hotel and his cute little 10 year old child, Tenzin.
Frequent Searches Leading To This Page:-
Cheapest Ladakh Tour Packages, Places to Visit in Ladakh, Top Ladakh Tour Packages for Family, Top Ladakh tour packages with price, Budget Trip Packages for Group to Ladakh, Things to do in Ladakh, Ladakh Holiday Tour Packages