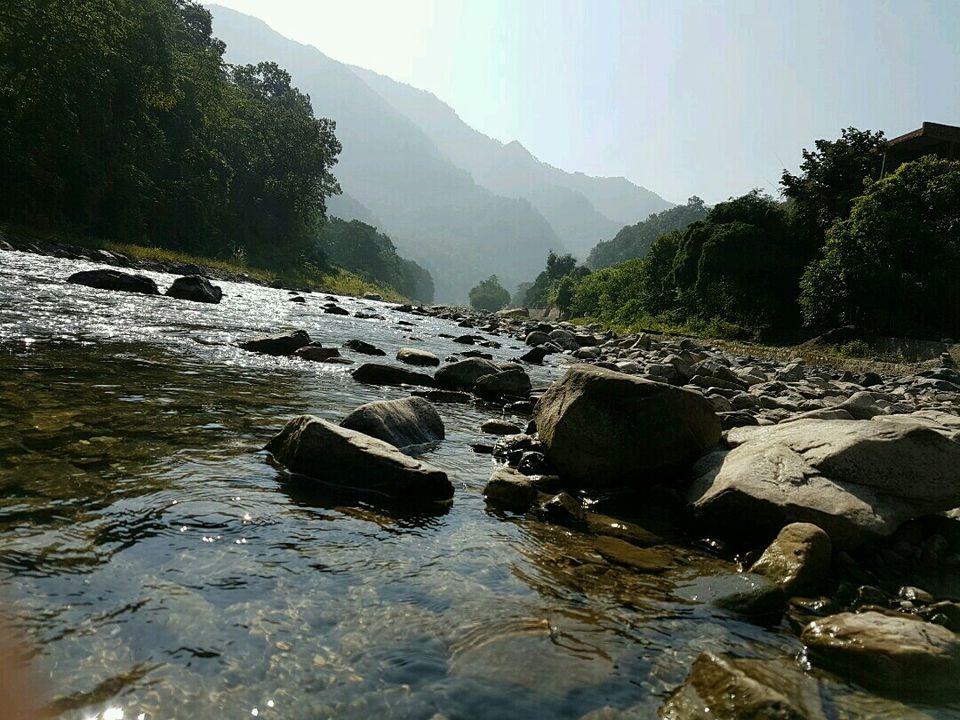 When our best friend bombed us with the news of him going to Canada for studies, being a travel opportunist, we decided to gift him a travel farewell. What can be more satisfying than few more memories with friends before leaving them for bit longer. So, after a lot of discussions, and hanging between Amritsar or somewhere else; we zeroed on Rishikesh. Not because, we haven't been there or we haven't seen Uttrakhand, but due to the fact that we wanted to do something to be remembered! Yasssss! We planned a 1N2D trip to Rishikesh for rafting and camping. OMG! White river rafting! First time! Excited as hell! So, we booked again from Roder app and to our surprise, we got the same old driver who took us to Dehradun few months back. I guess, he was damn lucky, because he got a chance to meet us again. Hahaha! Jokes aside, we people are damn fun.
Moving ahead, we began our journey at 1:00 A.M. and reached Rishikesh by 11.00 A.M. On our way, we halted many places to gorge on some yummy highway parathas and sometimes tea/coffee. Our camp was beforehand booked and it was amazing once we reached there. The camp was called Rendevous Rafter's Camp and it was a total visual treat😍. The camp was parallel to a tributary of river Ganga, since riverside beach camps in Rishikesh has been banned by NGT (national green tribunal) due to environmental concerns. Our booking was for luxury bamboo cottages with attached bathroom and was for 6 people billed 1500/- per person all inclusive of food and rafting(16km). Our check-in time was 12.00 P.M. and we were welcomed with amazing view of hills and flowing river and fresh air and all these things were hard to find in our busy Delhi schedules. The camp has many pet dogs and the puppies there were adorable. Our package included rafting (16km) and food. So, we were served with amazing lunch and after that we went for the much awaited "the white river rafting". Our cab took us to the rafting office and after filling up the details, their vehicles took us to the rafting site. We were provided with safety gears and a paddle. Before starting, we were given instructions and life saving tips. After all this, we got in our rafts and were ready to achieve something! With a li'l fear and lots of excitement, our white river rafting started slowly. FORWARD ROW! BACKWARD ROW! STOP! These were to be followed properly. Slowly and slowly, we started gaining confidence, and came the grade I hurdle. It was a bit bumpy but we rowed out clean, it was like, "we are ready, bring it on!". Then, it all started, hurdles slowly were becoming difficult and more bumpy, but we had to row through for our lives. Nobody wanted to drown in the furious river Ganga! So, came the grade II hurdle, and with bit difficulty and almost turning our raft upside down, thankfully our rowing skills, showed us the light. Then came the calmer Ganga, where we were allowed to get down the raft and do some body surfing and experience Ganga like never before. God! I did it! What an experience, it was so damn chilling, the cold was getting into the nerves, but we couldn't stop. It was an experience like never before. Yessss! Such peace I have never ever felt. So calming and refreshing! Then after that, we halted and did the cliff jumping. Few minutes after, when we were done with eating expensive Maggie and cliff jumping, came the time to face it with guts! Yes, the grade III hurdle. We prepared ourselves and held our paddles tight. The water started flowing fast and it became extremely bumpy and within seconds there was water all around us and we were almost inside the river but woof! We were out safe. Yess, we were out safe! I looked at my side and all were there. We crossed it; the grade III hurdle was complete. Still, I get goosebumps, in that few seconds, so many thoughts flew across my mind and then suddenly everything was just blank! It was like knowing the fate. God! What a bloody experience! I will never forget that moment, which showed me my desire to live.
Came back to camp, enjoyed pakoras, peanut salad and tea in front of bornfire and then at night had an amazing dinner with chicken, rajma, paneer, kheer, rice and roti. The place was so enchanting at night and so different and peaceful to soul.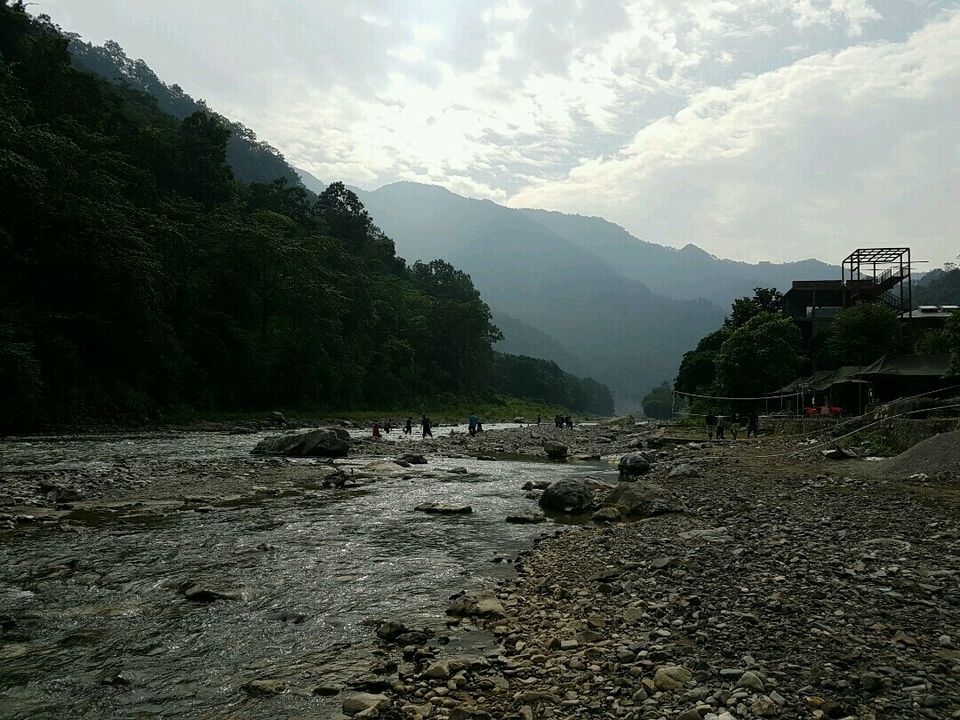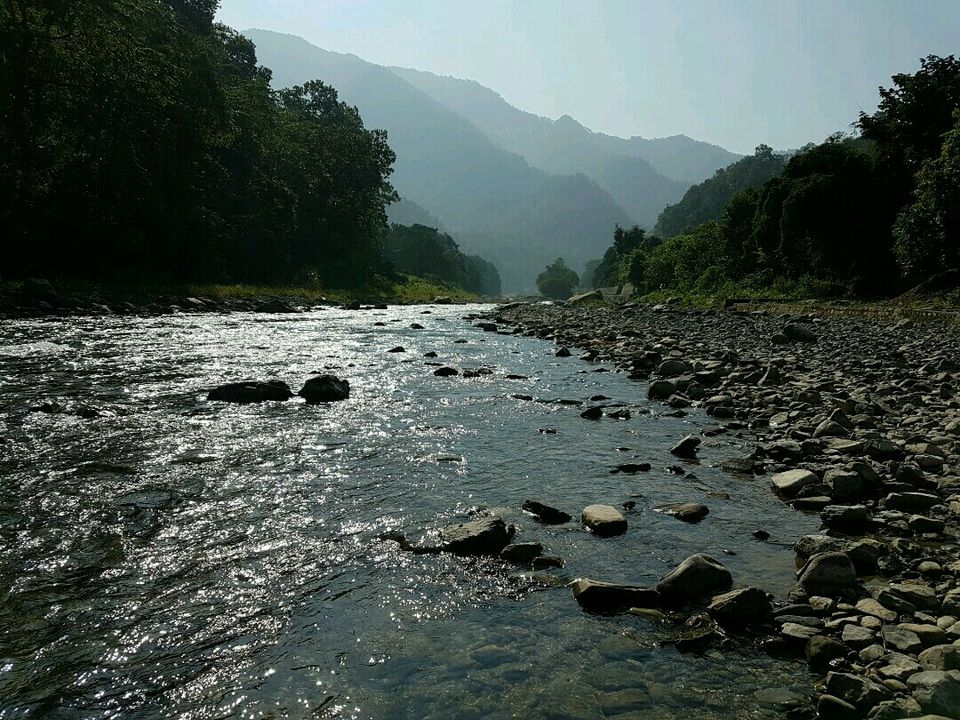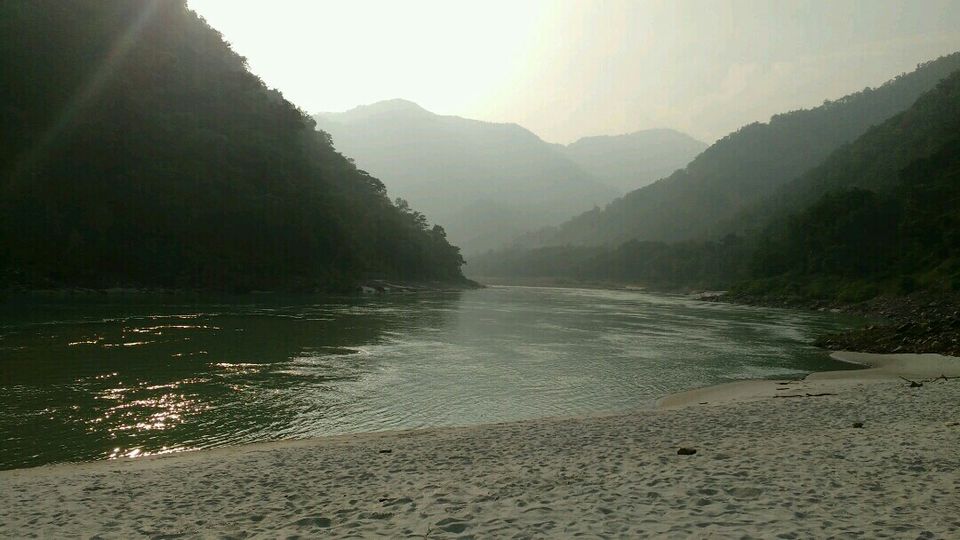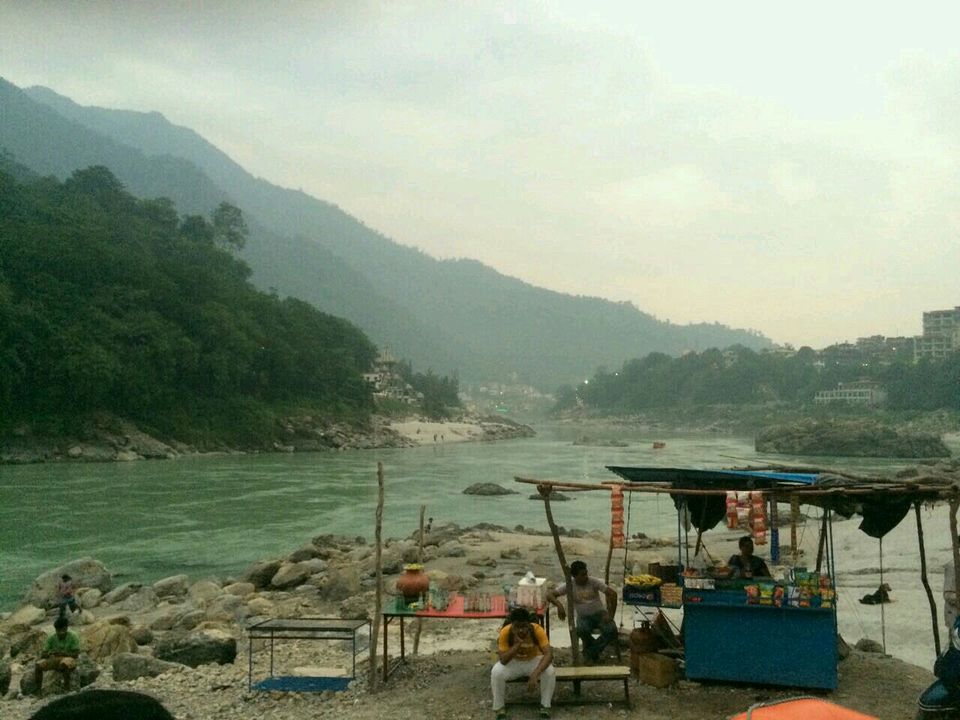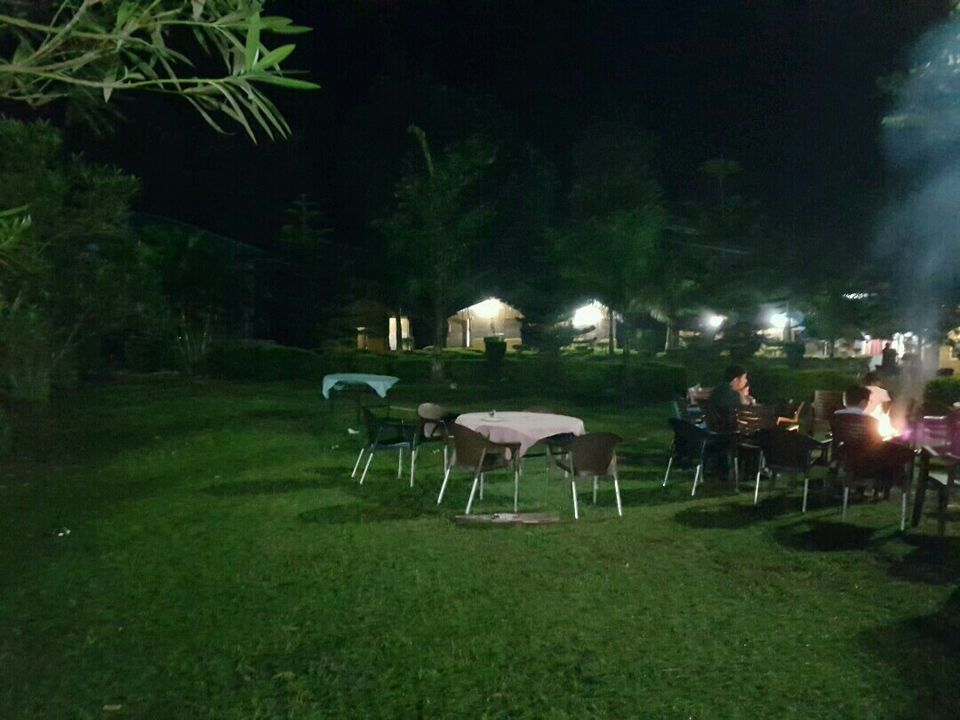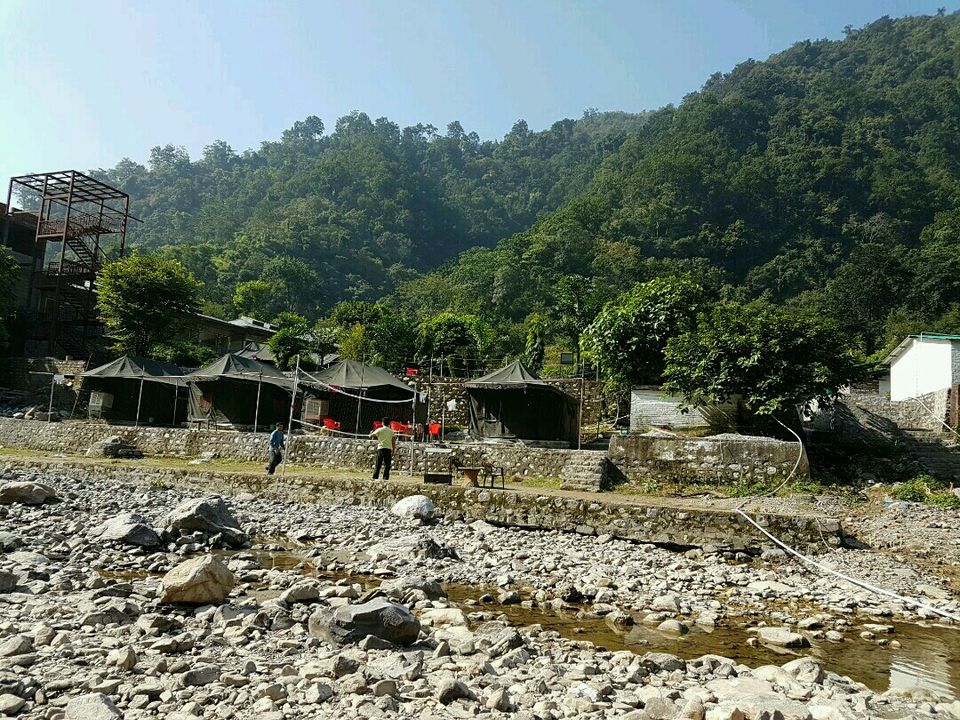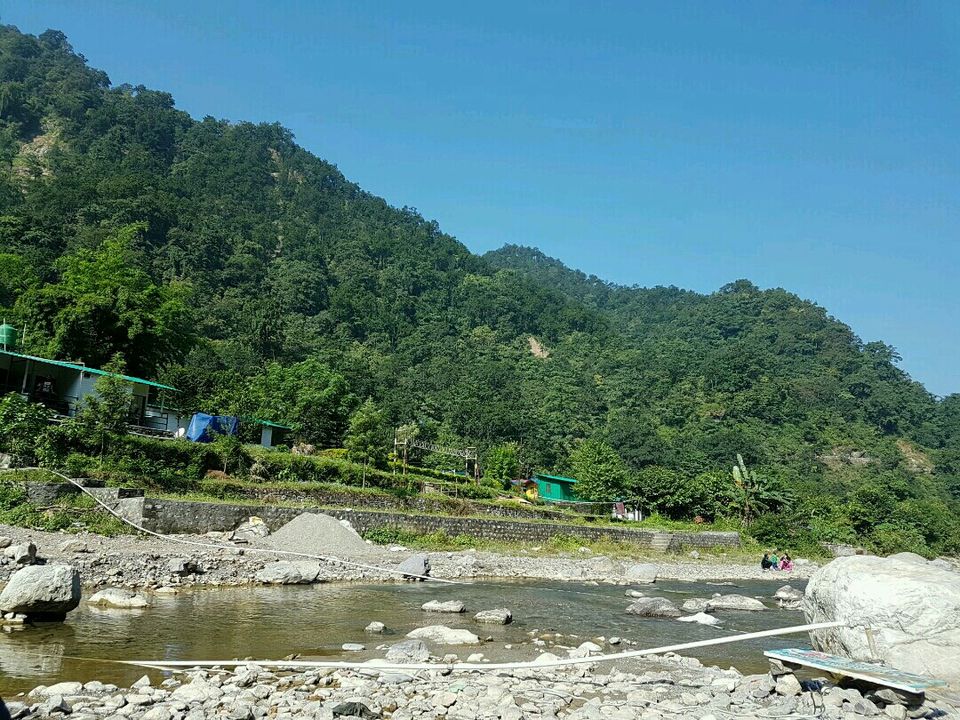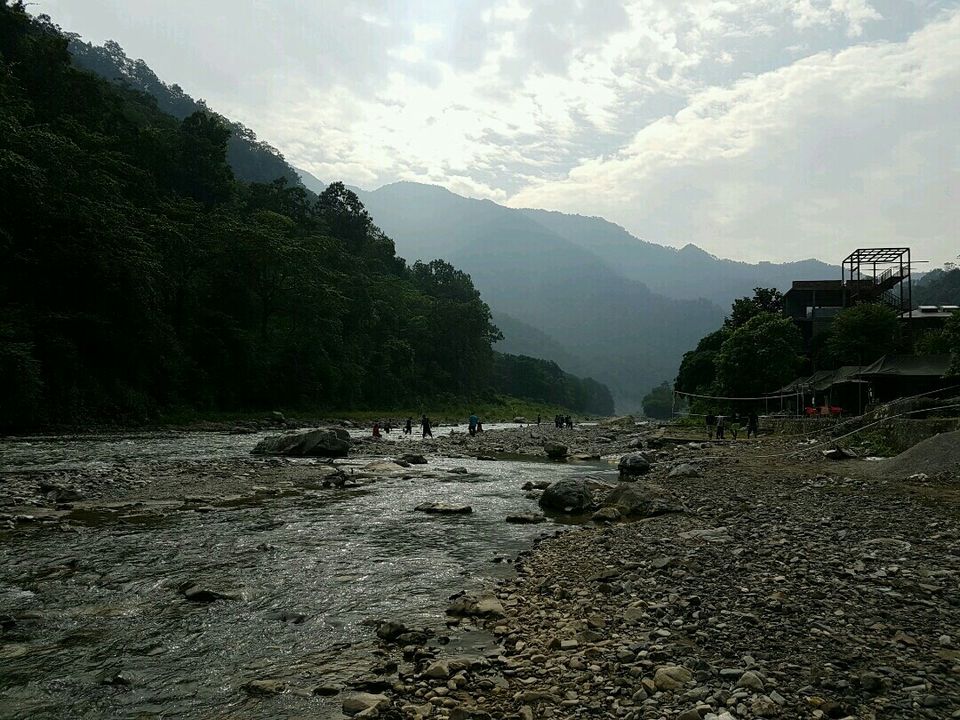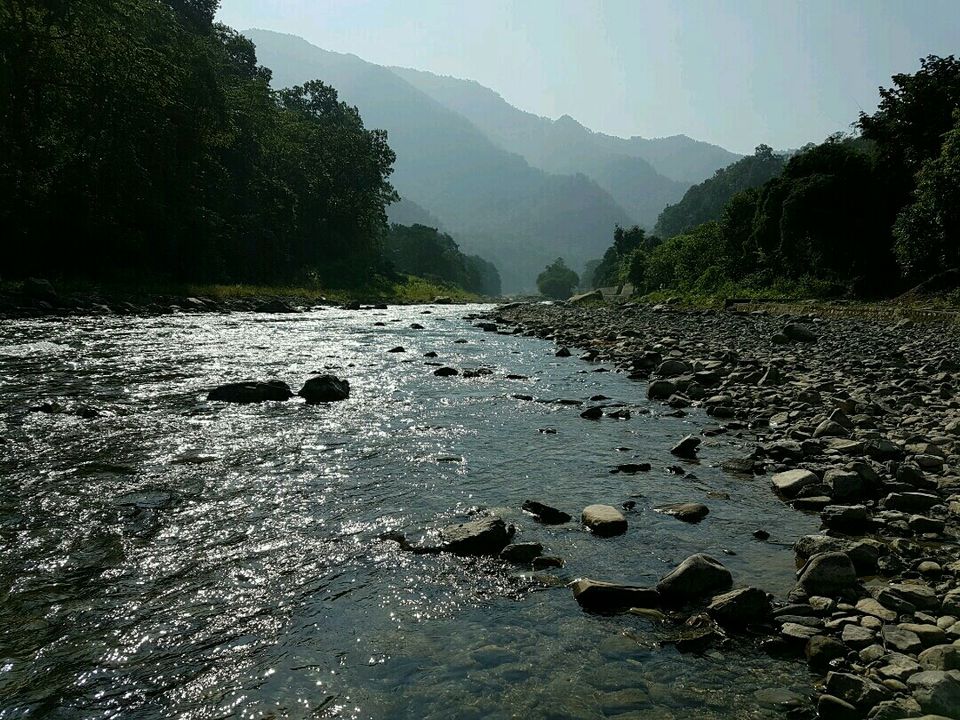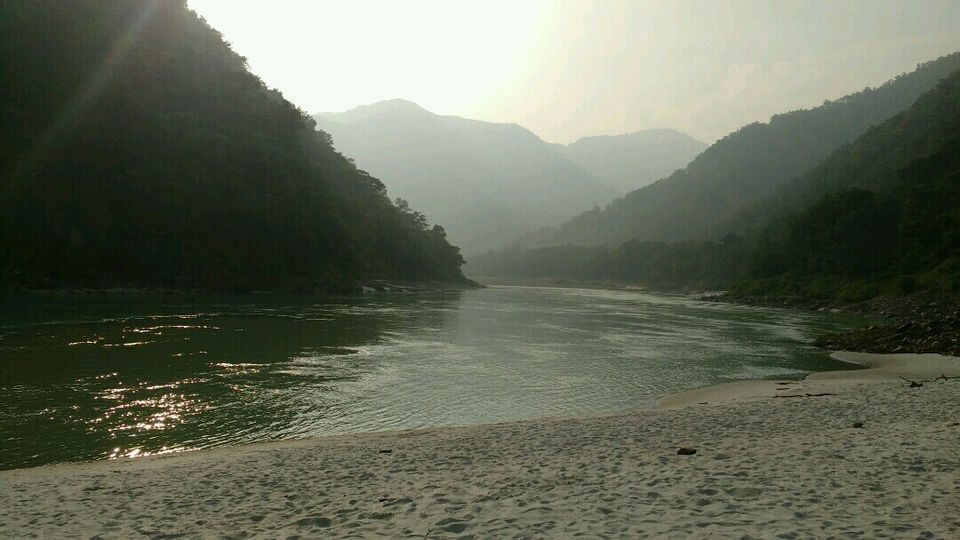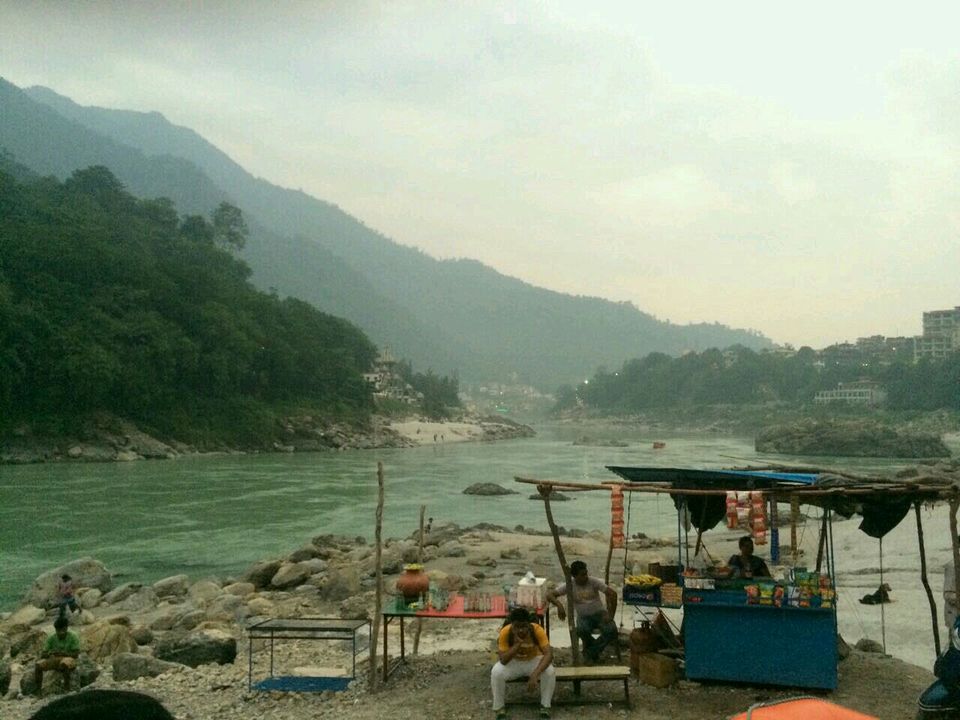 Day 2, was for an early check-out and visiting some tourist attractions and heading back to Delhi. So, we had our yummy breakfast which was from an array of options including puri aloo, porridge, boiled eggs, bread and jam. After filling out tummies, we packed our stuff and headed towards Lakshman jhula and then headed towards Delhi. On our way, we halted to have some ganne ka ras and again halted at Jain Shikanji wala to taste its famous offerings. What a trip that was! I always was excited for white river rafting and never knew that this will be so much happiness. I would surely live it again and this time definitely for 24kms.
Happy travelling.