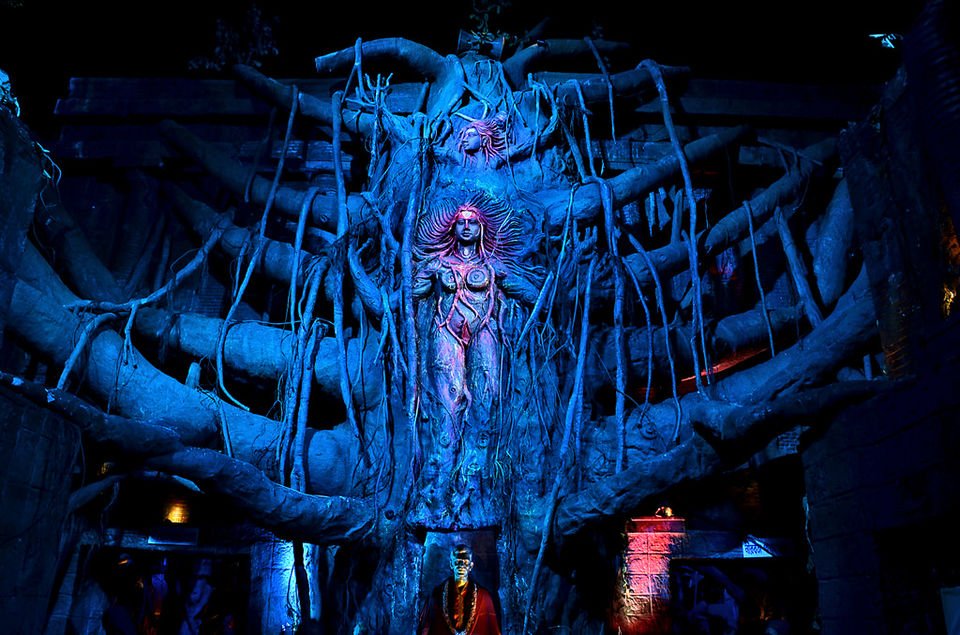 It is that time of the year again. The time when Kolkata will come to a standstill, to welcome the magnificent goddess Shakti into their homes and lives. One of India's four metropolitan giants will forget about its other operations and prostrate itself wholeheartedly in front of one supreme entity.
If you are going to be in Kolkata between October 1 and 10, you should be able to see what I just tried articulating. You will also be able to meet women in pristine white saree with red borders and men in white dhoti-kurtas on the crowded streets, while hopping various pandals all across the city.
To make sure that you don't miss out on anything, I have jotted down two essential lists that'll help you enjoy Durga Puja to the fullest.
Here is the first one: The top 10 pandals you need to check out in Kolkata
Top 10 Pandals