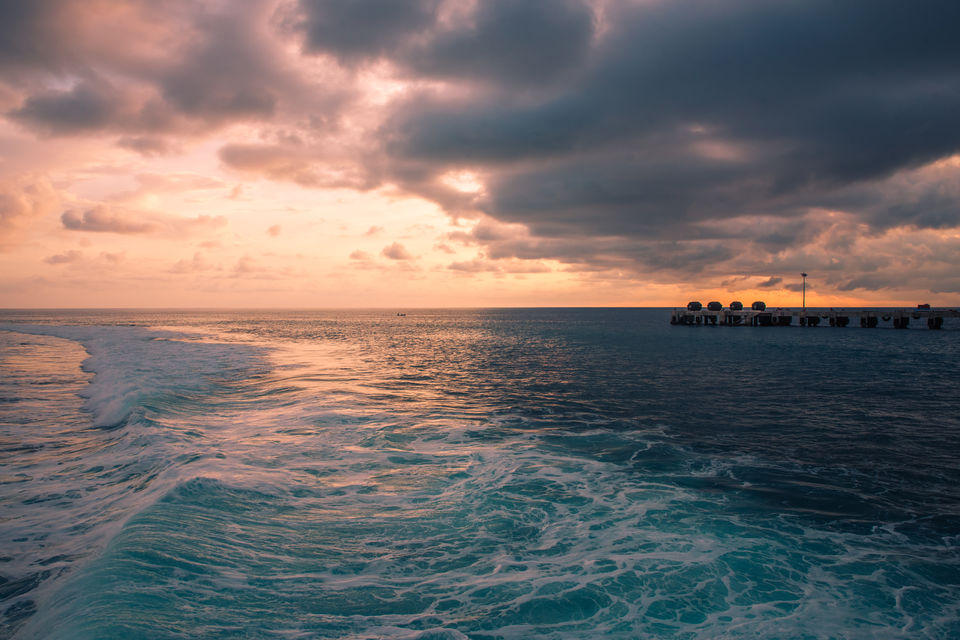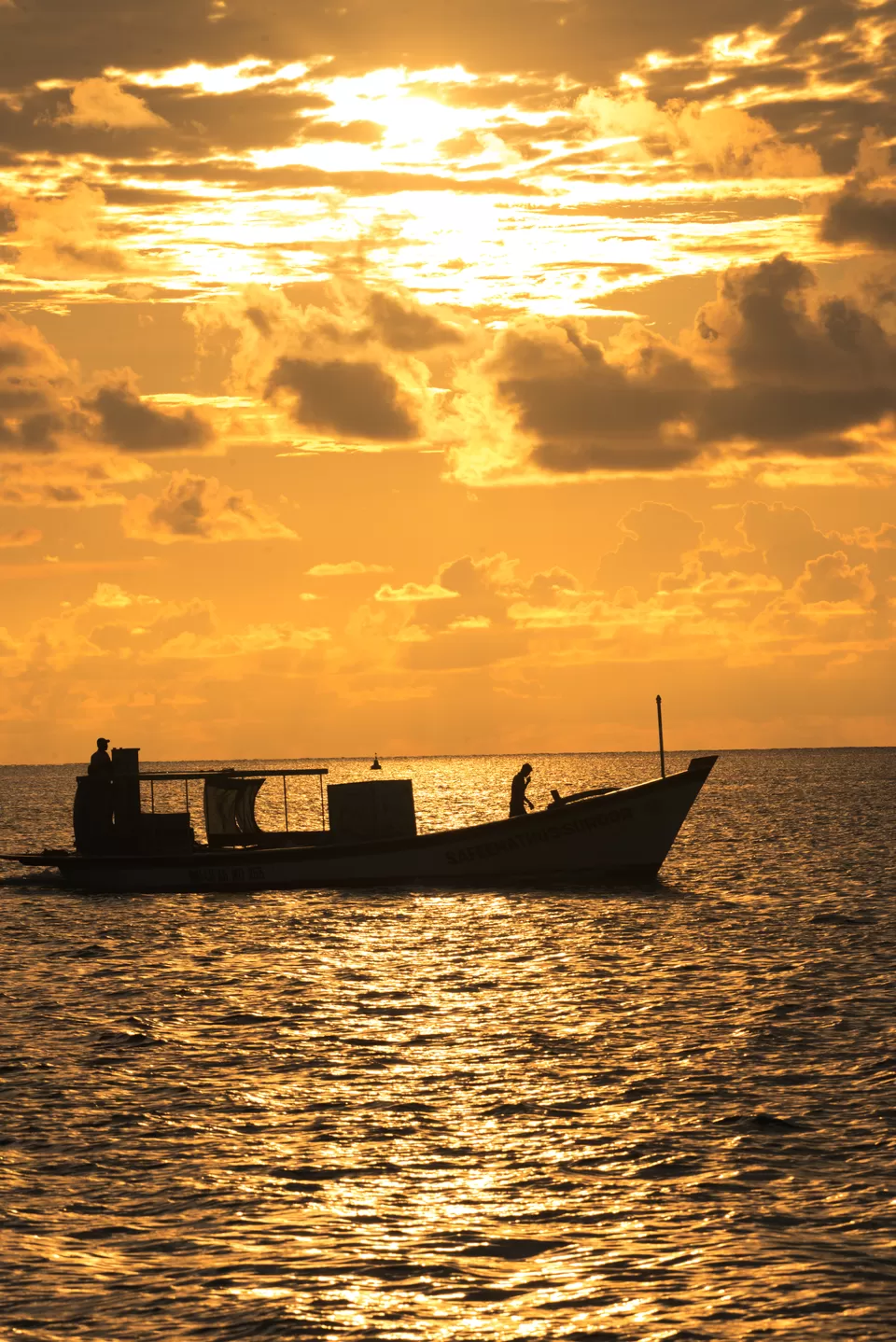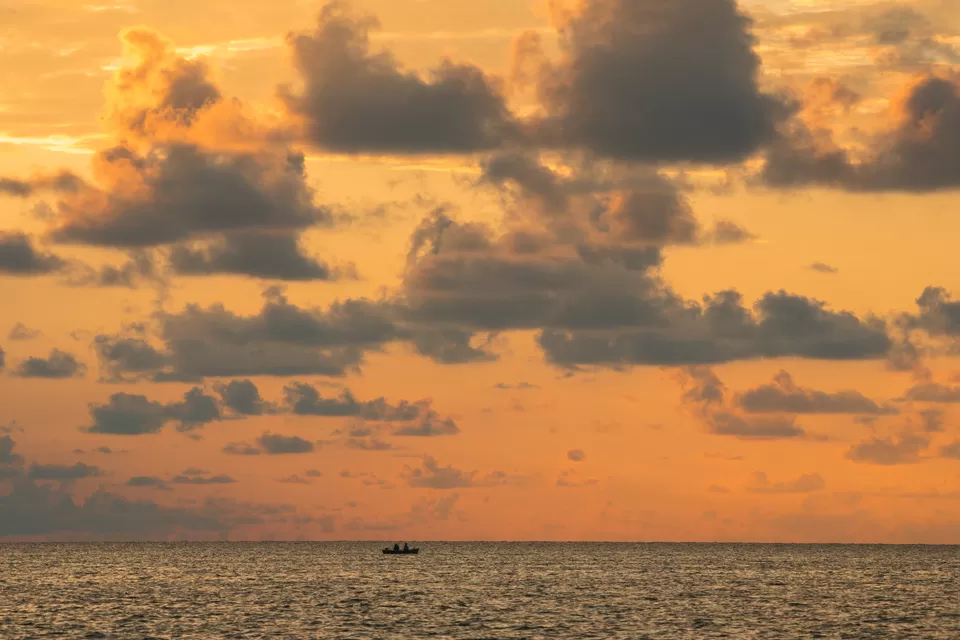 During one of the several treks (this being Bhimashankar), I met a girl (now my wife) who had been to Lakshadweep, not once but twice! While she was watching some videos, I was stunned (my first reaction was "is this real? Do we have such clear waters in India? I don't remember her reply though :P") at the colour of the water. Later on came to know, those were her scuba diving and snorkeling videos from Lakshadweep.
On that very day, I had decided, I WILL do my diving course from Lakshadweep only! Finally, I did it few months back with my friends.
Before sharing my experience regarding the course, I want to say that the people in Lakshadweep are just toooooo good & kind :).
So, coming back to the trip.. Trip to Lakshadweep is one of its kind. I always used to wonder whether the turquoise blue water beaches like the ones shown in the movies really existed at all.. My doubt was cleared the moment we landed at Agatti airport. The glimpse of that blue-green water was just so amazing. From Agatti, we took a passenger ship to go to Kavaratti Island, where we were supposed to do the diving course. This ship journey was amazing with beautiful views especially the flying fishes that we saw enroute to Kavaratti.
~COURSE~
-------------
OPEN WATER DIVING course can be completed in 5-7 days which includes a few theory sessions, 5 confined water dives and 4 open water dives. (Total Cost of the course – 23,500 INR)
We reached Kavaratti in the afternoon, had a sumptuous (& tasty) lunch & met the PADI diving instructor who gave us diving course books. Needless to say, we did not go through the books. The next day, our over-excited bunch met the instructor, waiting eagerly to dive in (LITERALLY) But…… He instructed/informed us that unless the theory part is done we can't enter the water :( :(
It took us 2 whole days to complete the theory sessions and solve the multiple choice questions (MCQs) which were there after every chapter (which we hated the most, but it's very important). After toiling with the theory, we were finally allowed to gear up for scuba diving (yayyyy). Then began our practice sessions at a depth of 5metres – time to implement whatever we were taught in the classroom. This is called as CONFINED WATER DIVE.
After completion of 5 confined water dives, the same was supposed to be done at a depth of 10-12metres, which is called as OPEN WATER DIVE. During these dives, we are allowed for a small diving session at various sites in Kavaratti waters. I have to say that the corals were spectacular, beautiful marine life, lovely turtles (really huge ones too). This experience of the underwater world was altogether a different one, which detached me from the reality and was sooo surreal.
~PERMIT, STAY and FOOD~
-----------------------------------
First and foremost thing to do is to get permission from the Lakshadweep government for entry. It can be done online (https://lakshadweep.gov.in/tourism/entry-permit/). Without this, you will not be allowed to board the flight at Agatti airport. Sometimes, the permit is also checked at Cochin/Kochi airport too. To reach Agatti Island there's only one flight (Air India) from Kochi, Kerala.
The stay is the most expensive part of Lakshadweep. You have various packages like Samudram /SWAYING PALM PACKAGE etc. the details of which can be obtained from the website. (https://lakshadweep.gov.in/tourism/tourist-packages/). Since the Island is not commercialized yet, limited options are there – 1 being the sports authority one (government authorized tourism department named SPORTS, Lakshadweep Tourism) and the other is the UTs - government guest house. This will roughly cost around 9K per person per day which includes all the meals. The reason why it is so expensive is that the Island has to get all its supplies from Kochi.
I hope this was informative! Sharing few pictures from my stay at Lakshadweep.. Will be sharing videos also very soon.
Feel free to ping for any details regarding the course at Lakshadweep.
Note: Only Airtel and BSNL networks work at Kavaratti.
Frequent Searches Leading To This Page:-
private tours to Lakshadweep islands, the coral paradise of Lakshadweep Islands, private Lakshadweep beach cottages, lakshadweep bangaram packages