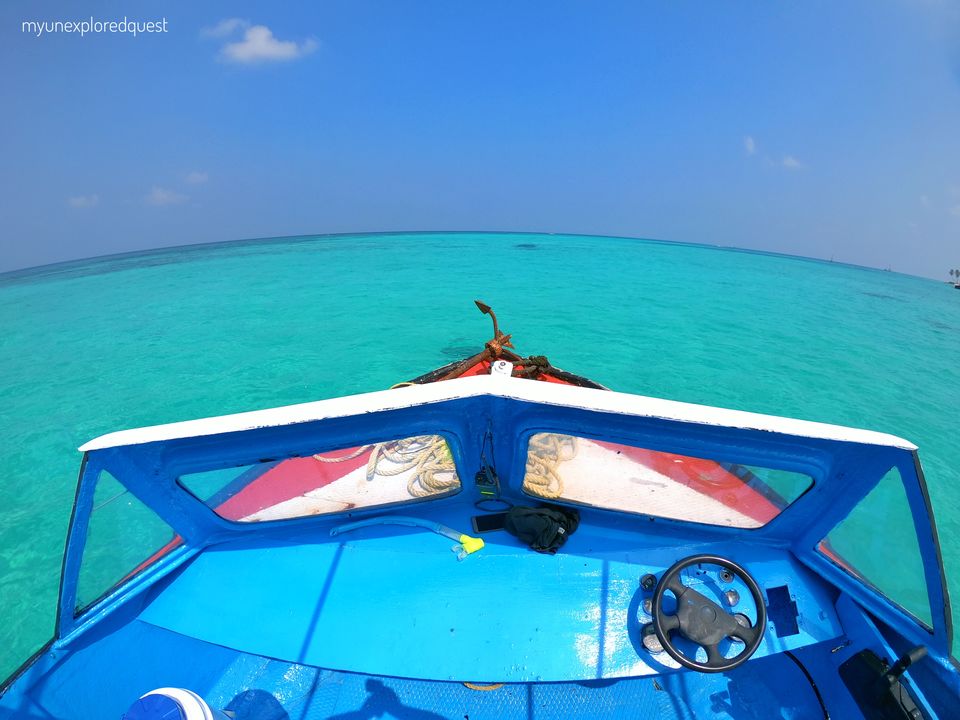 Introduction to Lakshadweep
Lakshadweep is one of the unexplored destinations in India. It is not only the tiniest union territory of India but also the only coral island chain. Virgin beaches, untouched corals, breath-taking marine life is one of India's best-kept secret. Out of 36 islands only a few islands namely, Agatti, Kadmat, Bangaram, Thinnakara, Kalpeni, Kavaratti & Minicoy are open for tourists and travelers.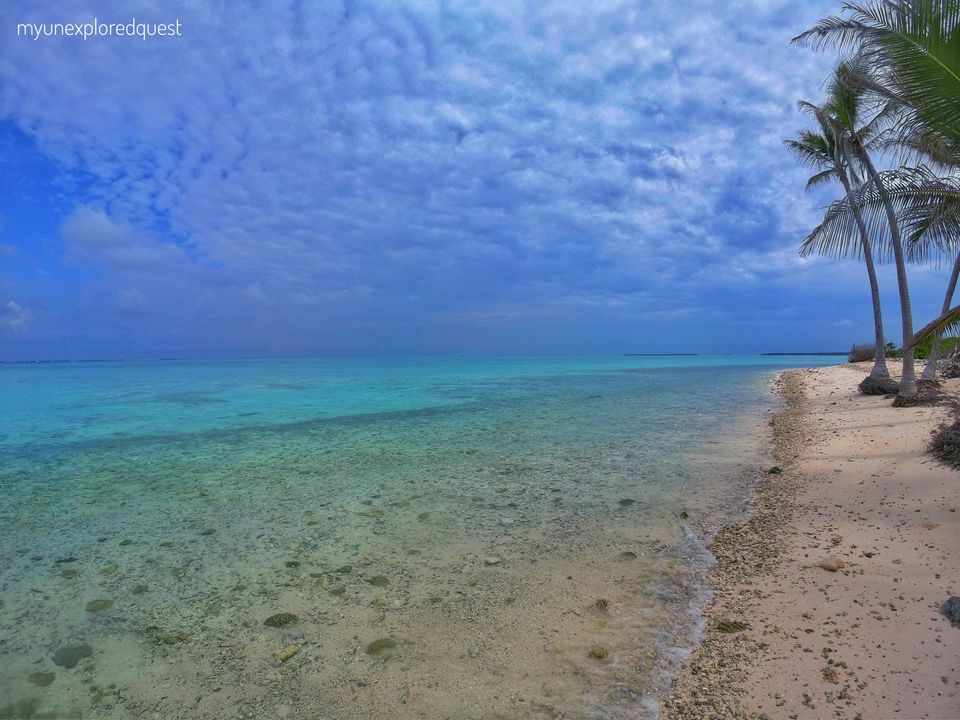 Before Travel:
These islands are restricted areas and permit from the administration is required to visit them. Permit formalities for tourists are taken care of by Society for Promotion of Nature Tourism and Sports (SPORTS). Currently, tourism in Lakshadweep is still under development and is solely managed by government organization SPORTS. There are no private tour operators or resorts in Lakshadweep to host trips and packages. So, beware! Do not fall prey to any unauthorized travel company or agent promoting any Lakshadweep tour packages. There are some registered agents who can help you with booking; but in my honest opinion, you can do the booking by yourself from the website. In case you still prefer to book through an agent, you can check the registered list of agents on the Lakshadweep official tourism site: www.lakhadweeptourism.com.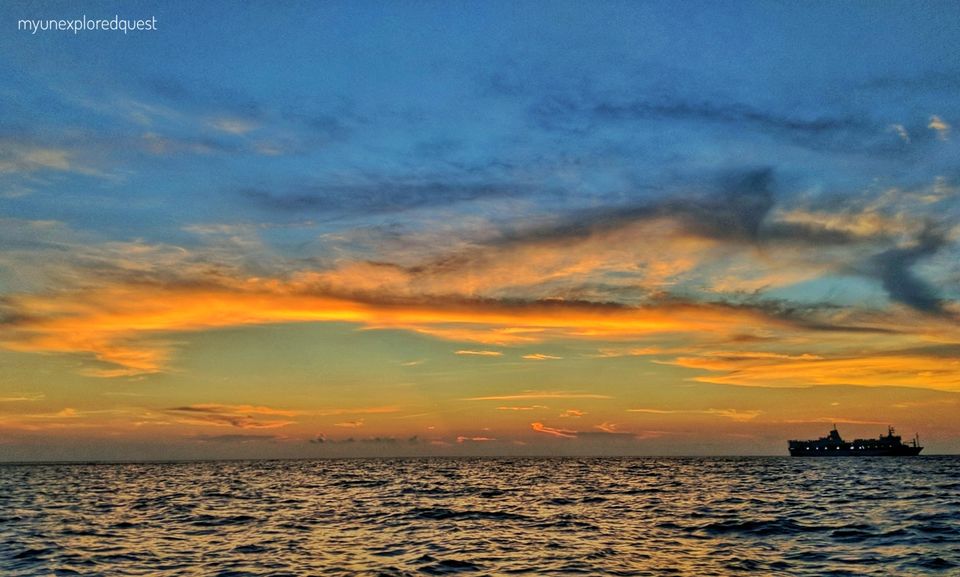 Best time and mode to visit:
Best time to visit Lakshadweep islands is any time except monsoon season (i.e. before June and post-September). During monsoon, the local ferry services and resorts are shut. Personally, I would suggest visiting Lakshadweep around mid-November to February time as the weather is extremely pleasant during that period.
After making several calls and writing emails, I finally cracked the code for visiting Lakshadweep! The details are listed below:
There are two ways to travel to the Lakshadweep Islands –
By Air
Fly to Agatti island from Kochi. Agatti island does not have any resorts or stay facilities so you must hire a boat to the neighboring islands for a stay. The islands which you can visit are Bangaram, Kavaratti, Thinnakara, etc. You must make prior bookings and take permits for visiting these islands with SPORTS. For Air packages (http://www.lakshadweeptourism.com/tourpackages.html)
By Sea
SPORTS offer many packages by sea such as Swaying Palm Package, Samudharam Package. In my recommendation, the best way and most economical way to explore Lakshadweep through the sea is via Samudharam Package. (For bookings visit this link: https://samudram.utl.gov.in/ )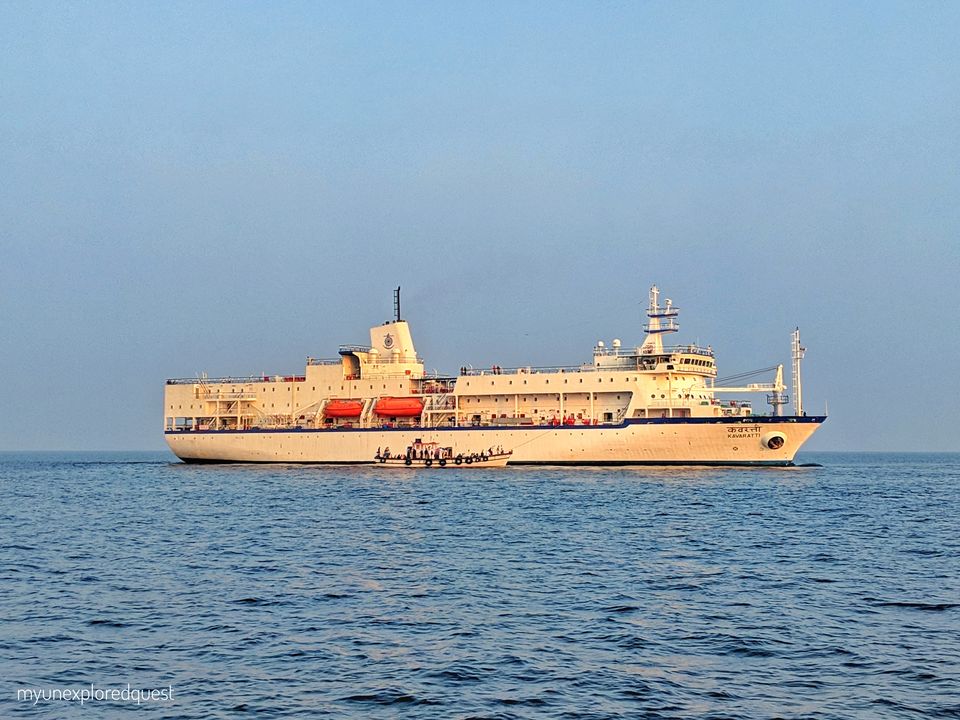 Samudharam package will offer you the best of Lakshadweep with cruise experience; A 5-day tour is operated by the ship that goes by the name MV Kavaratti. It starts from Willingdon Island, Kochi, sails to 3 different islands. Nights are spent on the ship while days on the islands. The ship is dedicated to the people of Lakshadweep. Locals also travel via this ship. The first-class cabins are pretty much decent, hygienic and comfortable.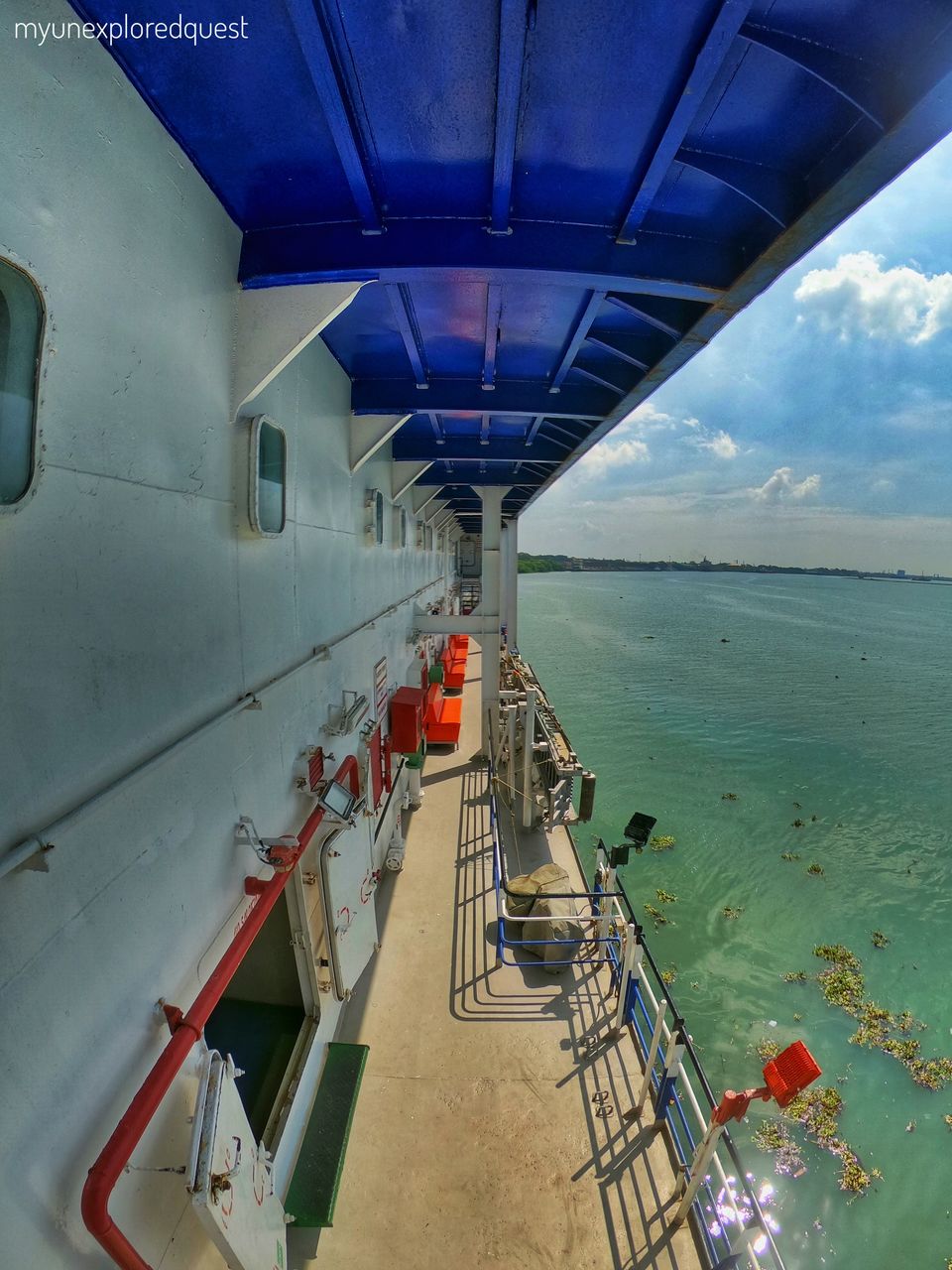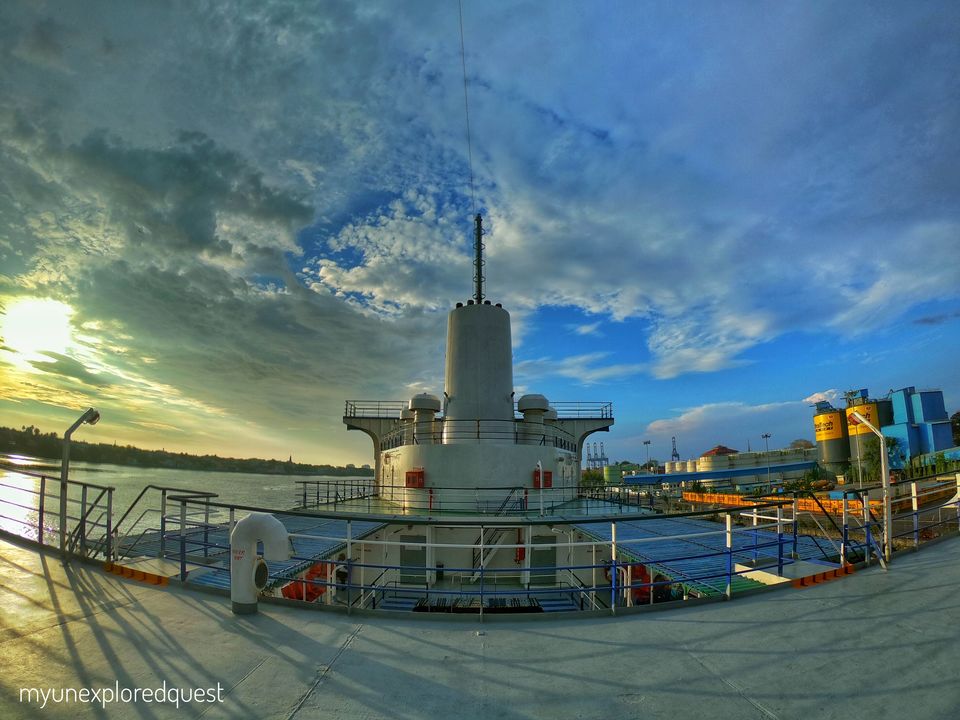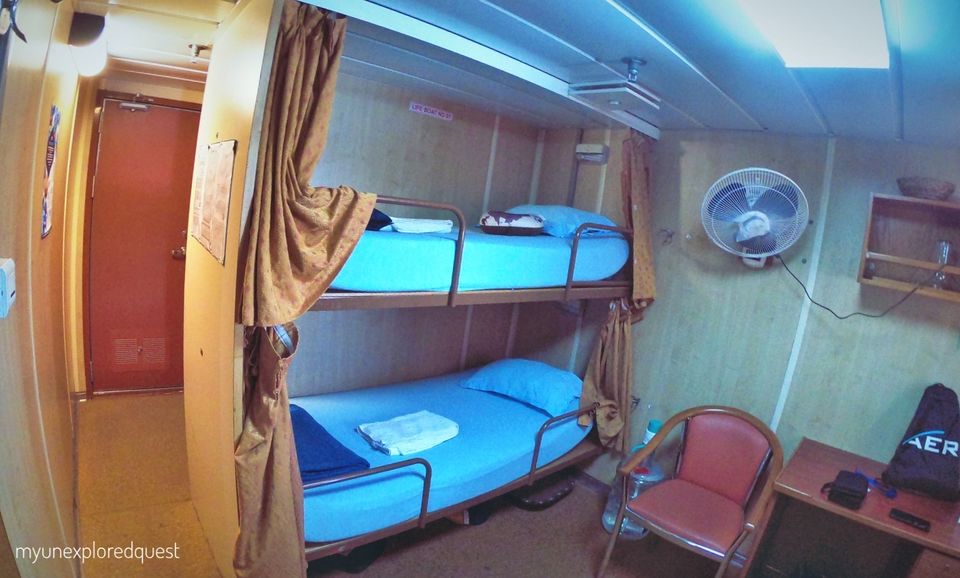 Brief itinerary for Samudharam Package:
Day 1: Morning 10 AM boarding process for you (the tourist) starts. After all the tourists have boarded the ship, the local people board the ship. The ship starts sailing in the evening from Kochi around 5 or 6 PM after all boarding formalities are completed by the Ship Captain. Sumptuous lunch and dinner are served to you on board.
Day 2: Ship arrives at the first island, according to the schedule. You can disembark after breakfast on the island, where you are welcomed with beverages, for water sports and other activities. After the super fun and tiring water sport activities, lunch is being served to you at the resort on the island. For your entertainment, the resort also offers some local folk-dance show after lunch. At around 4 or 5 PM in the evening, you can enjoy some tea and head back to ship and sail ahead to the next island. Dinner is served on board.
Day 3: Ship arrives at the second island. While the rest of the itinerary is similar to the previous day, the activities are different and so is the experience.
Day 4: Ship arrives on the third island. (Rest is same as above)
Day 5: Ship reaches back to the shore of Kochi in the morning. First, the local people disembark and then you can disembark. A quick tip before you disembark - visit the captain's cabin on last day to view the ship's equipment. The disembarkation process ends around 12 or 1 PM.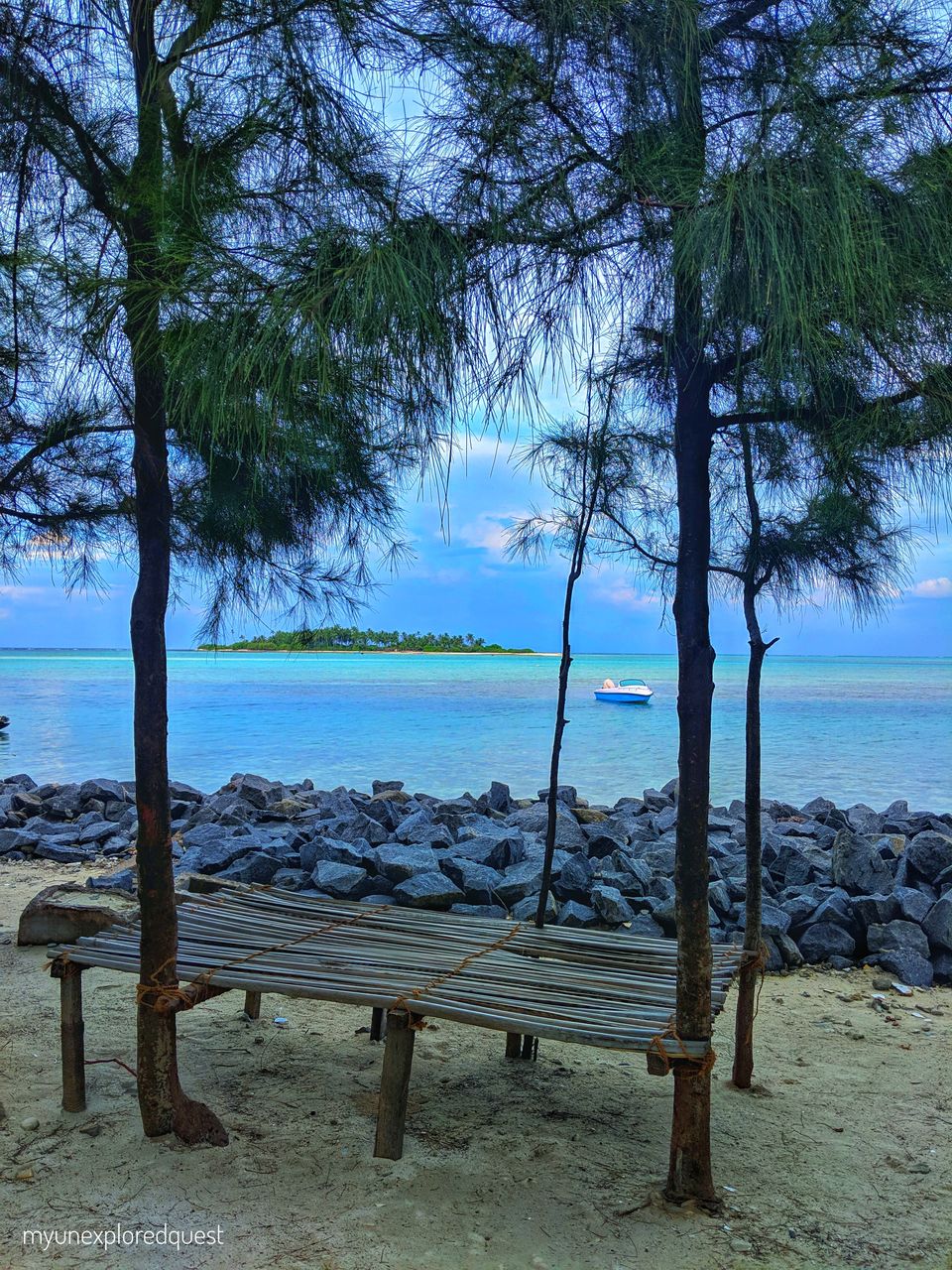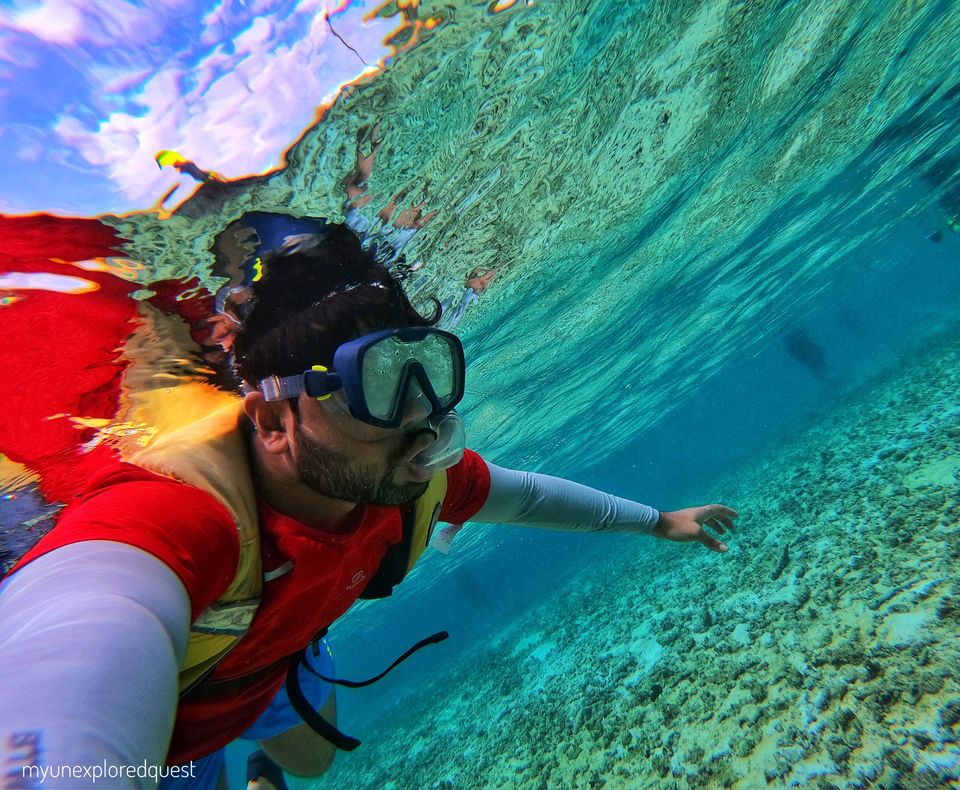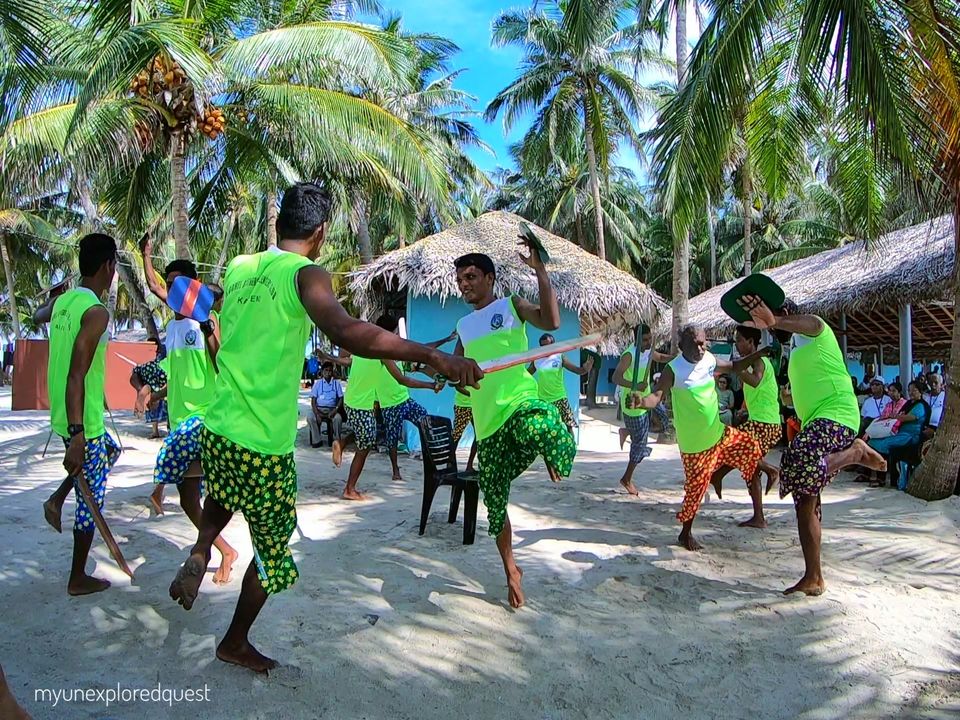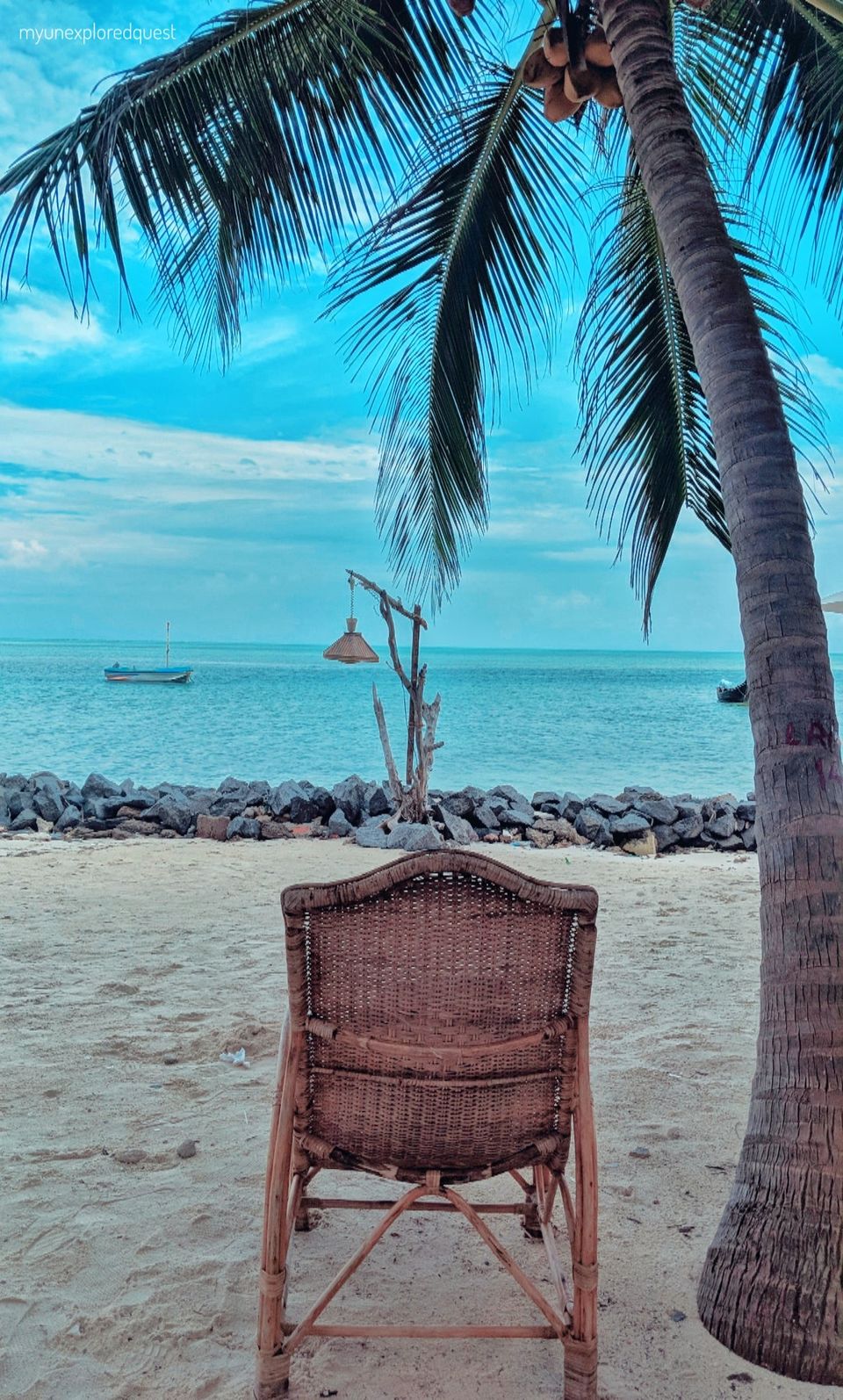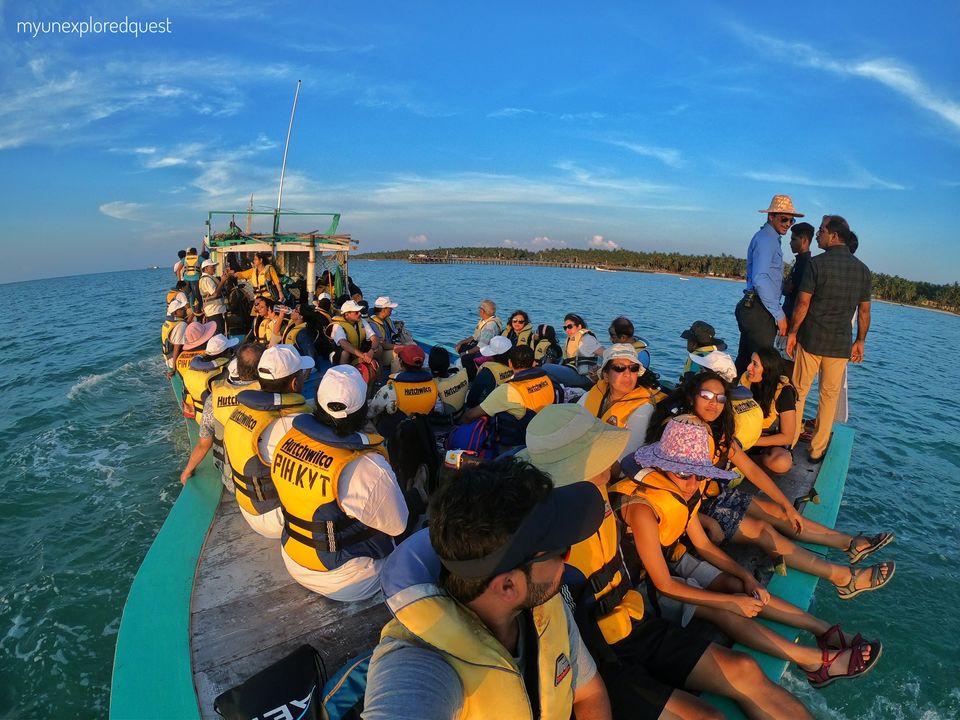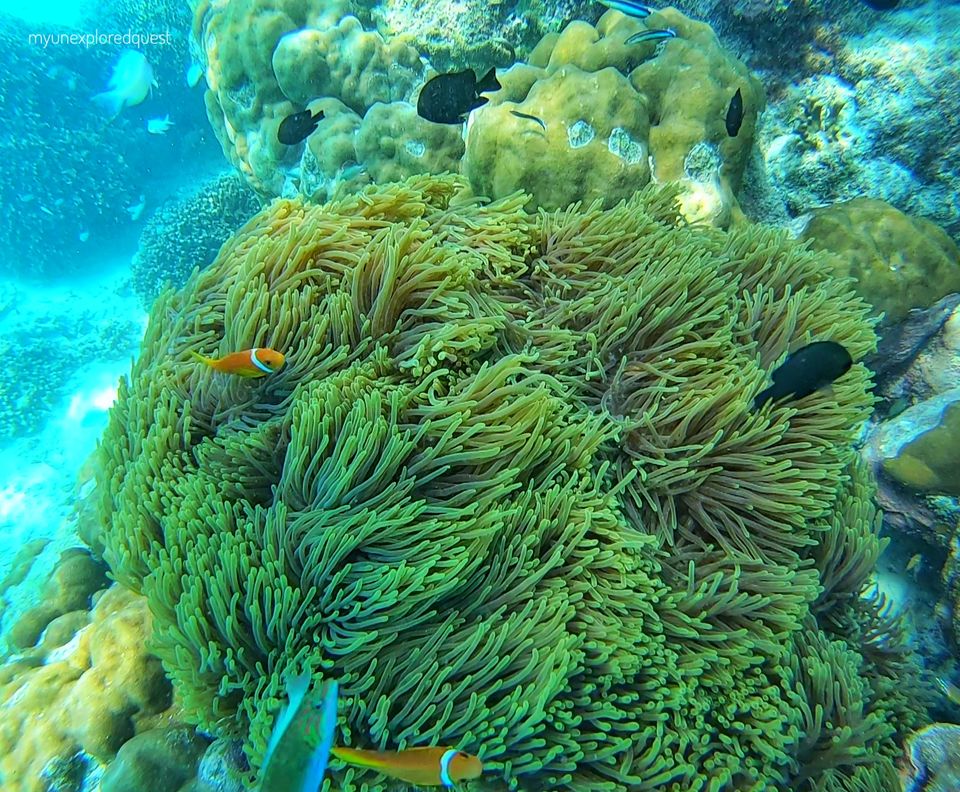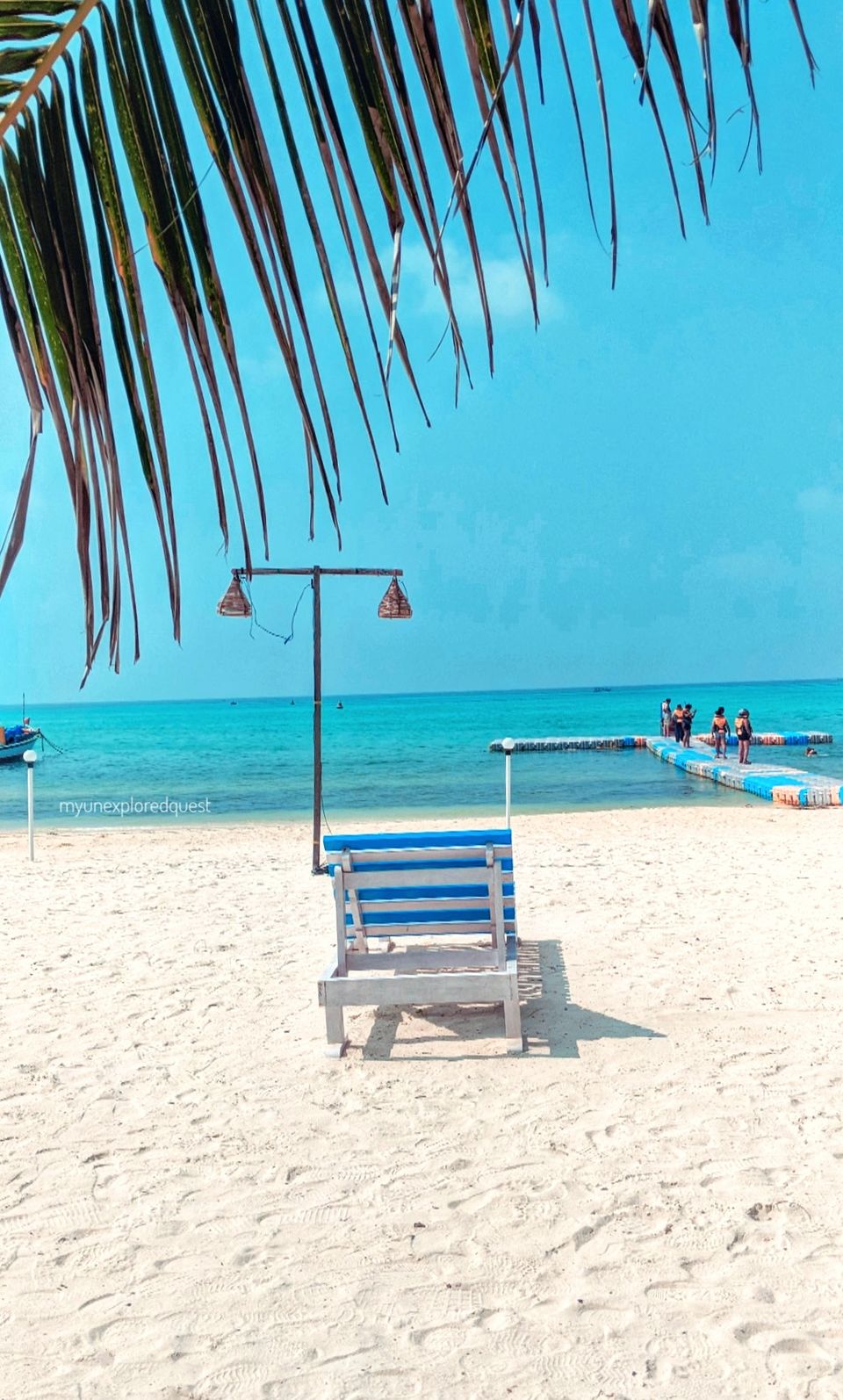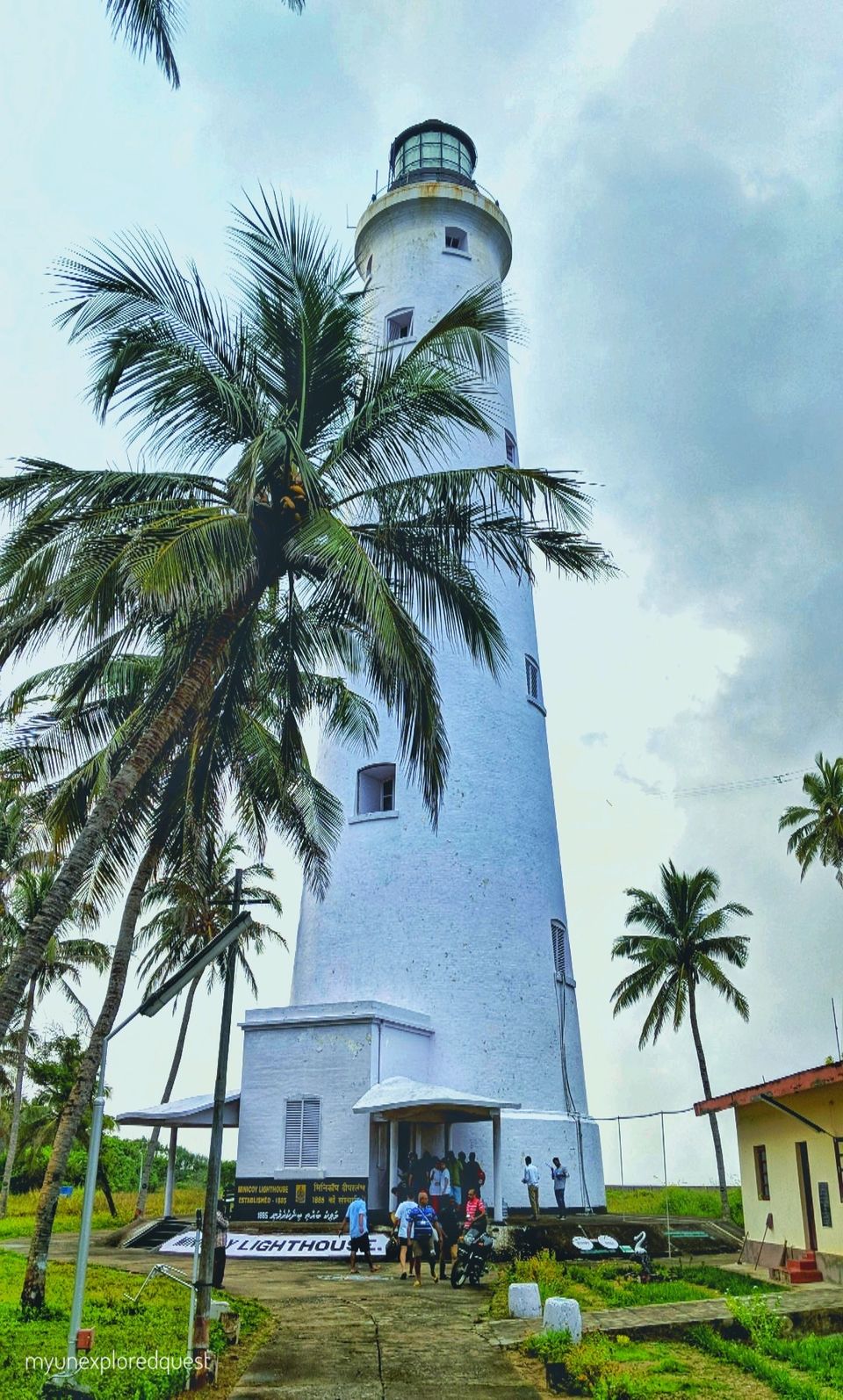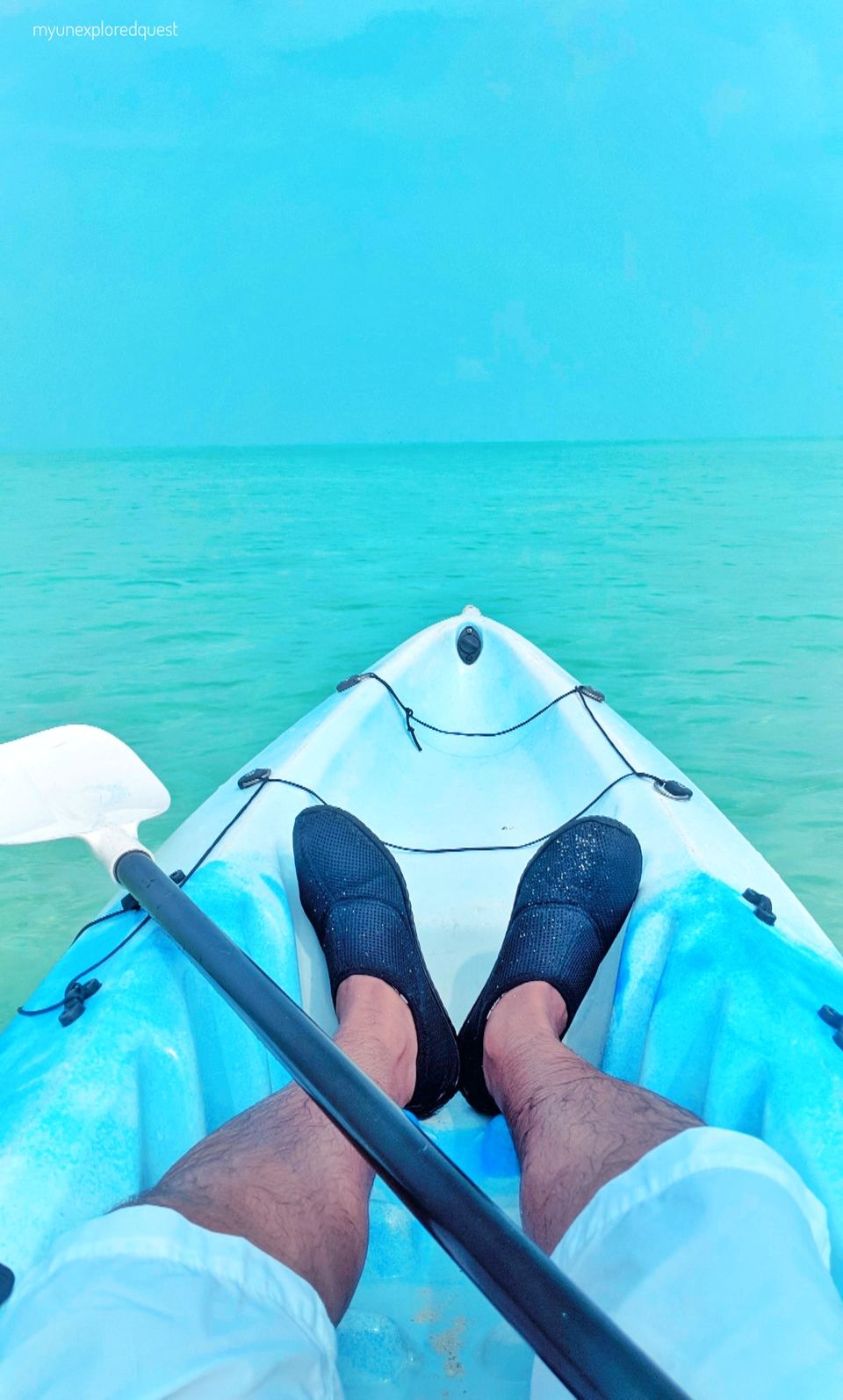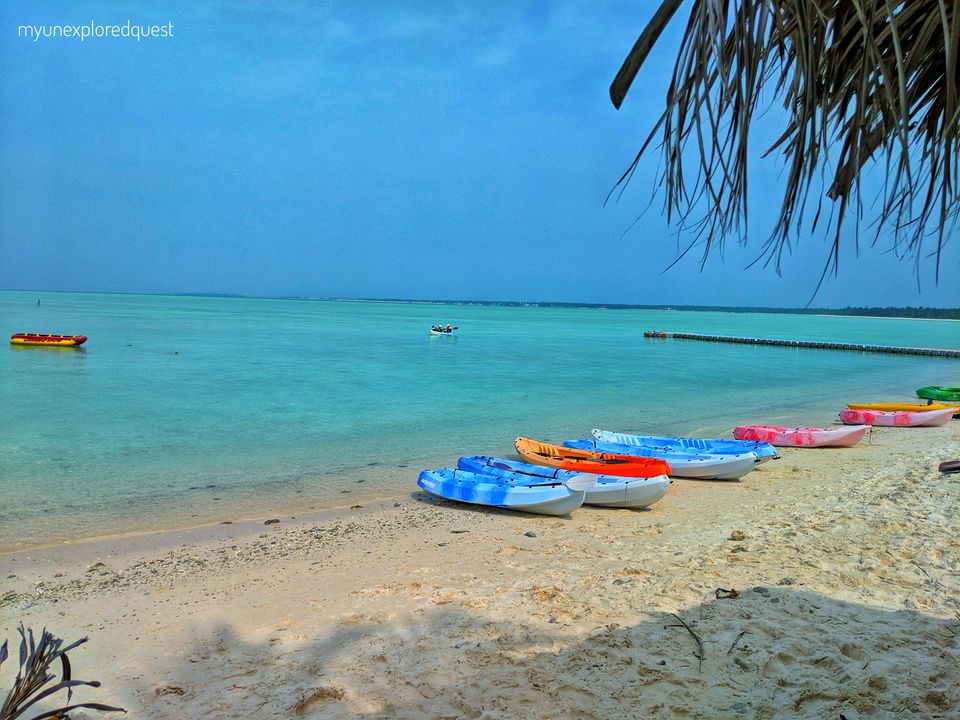 My experience and review:
Samudharam package gave a lovely and satisfactory sneak peek to Lakshadweep islands. The Ship MV Kavaratti had decent rooms. Not ultra luxury but worthy for local cruise experience. Three types of food options were served on the ship: vegetarian, non-vegetarian, and Jain. The food served was delicious, both on the ship and at the resort. The schedule was followed as per the itinerary. The tour was well managed throughout – on the ship, on the islands outdoors and at the resort. The tour managers always kept the tourist engaged. Proper safety measures for tourists were followed for the entire duration of the trip. Belongings were kept safely at the islands during water sports activities. My experience with local people was very humbling as they were very kind and welcoming!
Islands included in my itinerary were Kalpeni, Kavaratti, and Minicoy. Out of these three, I found Minicoy to be the most beautiful; although water sports at Kavaratti were the most exciting! The complimentary water activities included in the tour package were - snorkeling at Kalpeni, glass bottom boat at Kavaratti, and kayaking at Minicoy. Other water sports that were not included in the package were also quite economical on the islands. The tour operates had arranged jeeps and cars for island exploration. Serene and calm beaches, crystal clear water, untouched corals were simply not worth missing!
Not to be missed when at Lakshwadeep
1. Sunrises and Sunsets!
2. Lighthouse at Minicoy island
3. Scuba diving (which is not included in the package and costs extra around INR 2000/-). Scuba diving is worth every penny at Minicoy and Kavaratti island. Don't miss it!
4. Snorkeling at Minicoy
5. Glass bottom boat ride at Kavaratti (Complimentary)
Some tips and list of things to carry
1. Research and book well in advance. Book directly from government website unless you want to travel in a huge group. There are only 60 seats available in Diamond class (first class cabin) and 5 seats in Gold class (second class cabin) of the ship
2. Carry your own snorkeling kit (costs around INR 700/-) if possible to avoid standing in the queue for snorkeling gears. Plus, you can snorkel at whichever island you wish
3. Try to disembark first. As there are limited seats for water sports, you need to register as soon as you reach the island
4. Carry a waterproof camera to shoot underwater life
5. Carry and wear full sleeve clothes to avoid tanning
6. Carry BSNL sim card for calling. Do not expect high-speed internet.
Some restrictions to respect
1. Carrying and consumption of alcohol are strictly prohibited on all islands except for Bangaram island
2. Carrying of corals is strictly prohibited and, if found on a person, is a punishable offense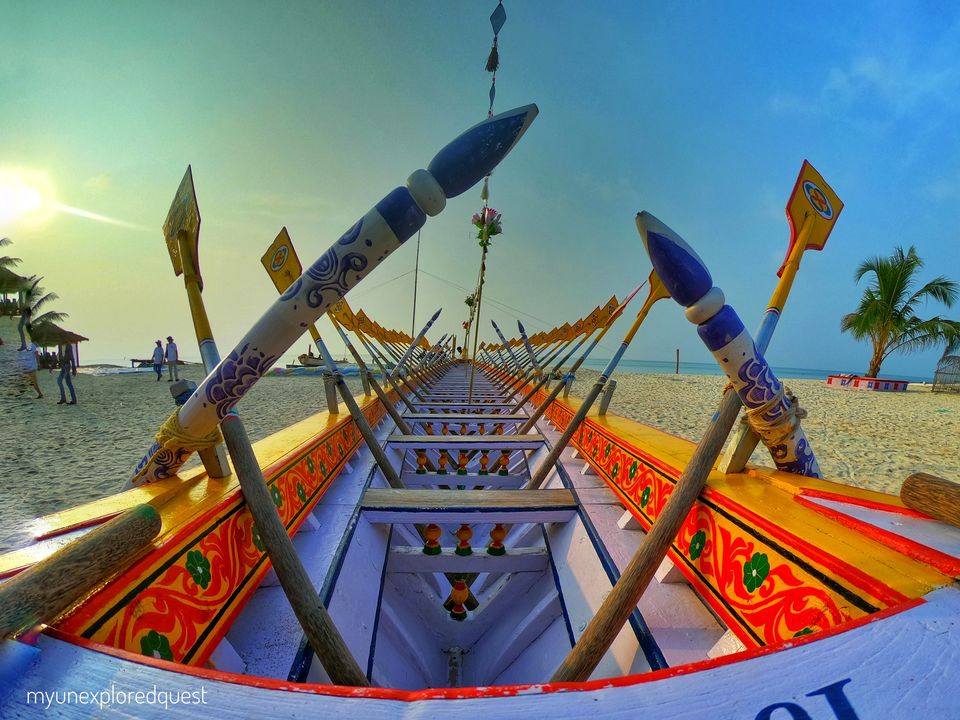 In conclusion
Even though tourism and infrastructure are not much developed, Lakshadweep islands provide a far better traveling experience. Water sports like Snorkeling and Scuba diving at Lakshadweep leaves you Aquaddicted! There is a whole new different universe underwater worth experiencing. The corals, Serene beaches and aquatic life are untouched and one of India's best-kept secret which is worth exploring. Plan your trip today before this offbeat destination becomes too common.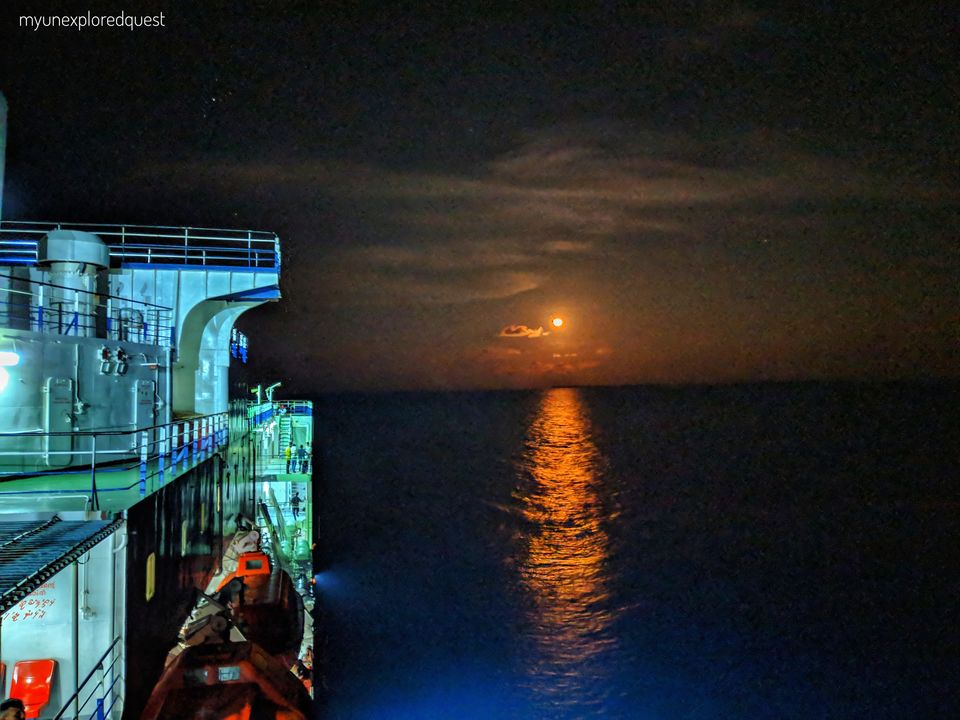 Frequent Searches Leading To This Page:-
Lakshadweep Honeymoon Package Itinerary, Lakshadweep Islands honeymoon tour, 3 Nights Lakshadweep package, Book Online Lakshadweep Islands packages, travel tips for lakshadweep