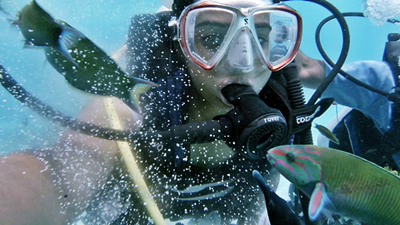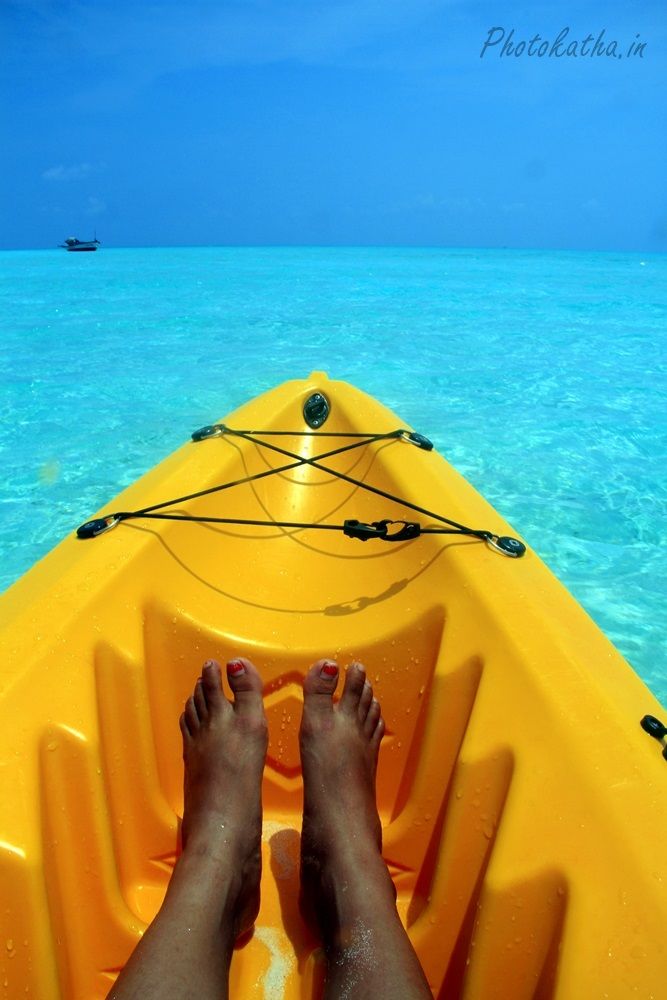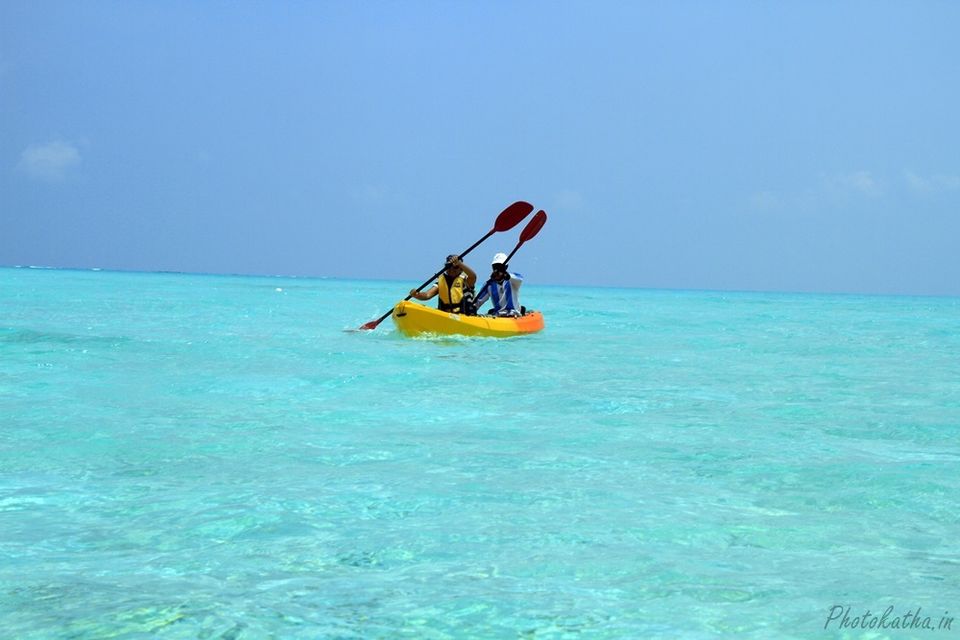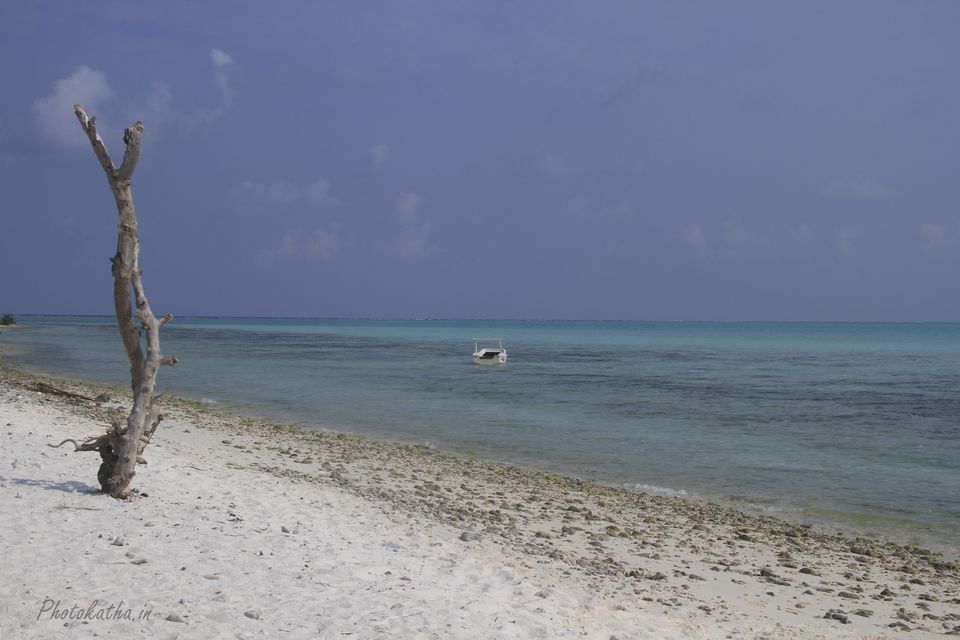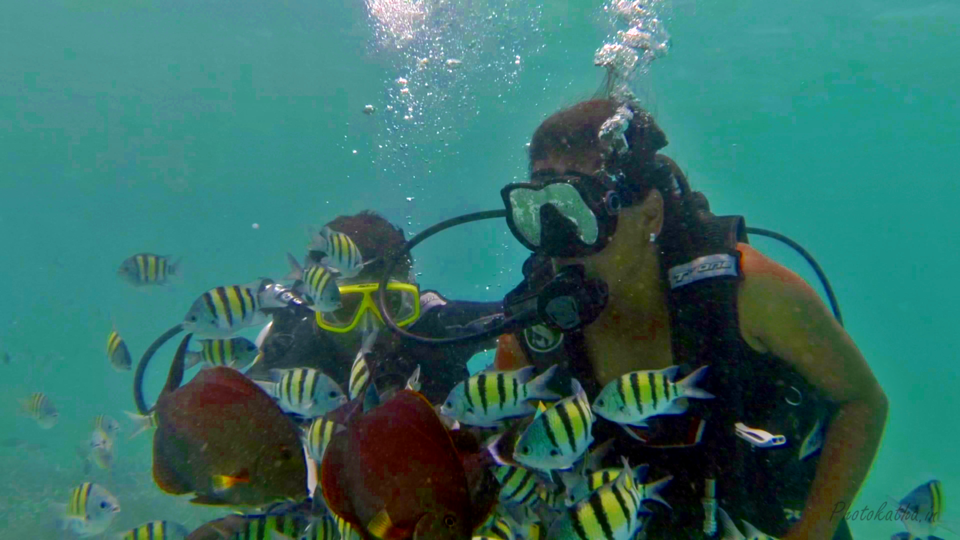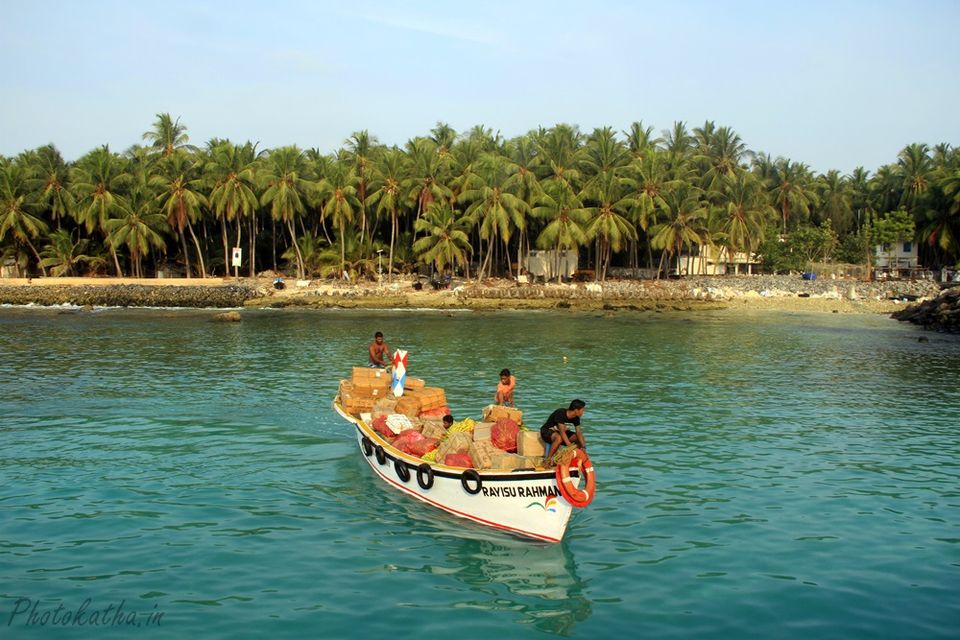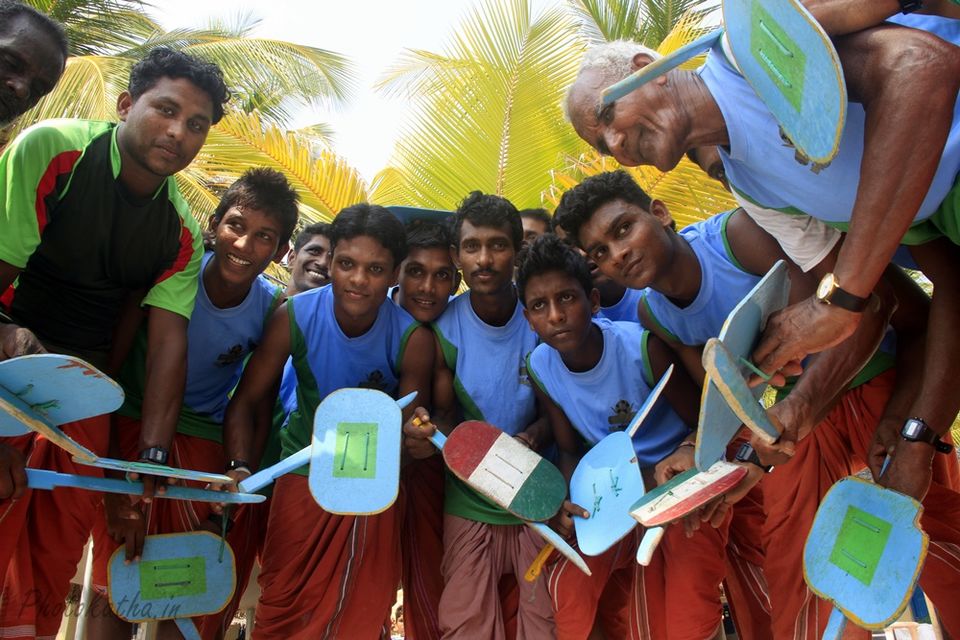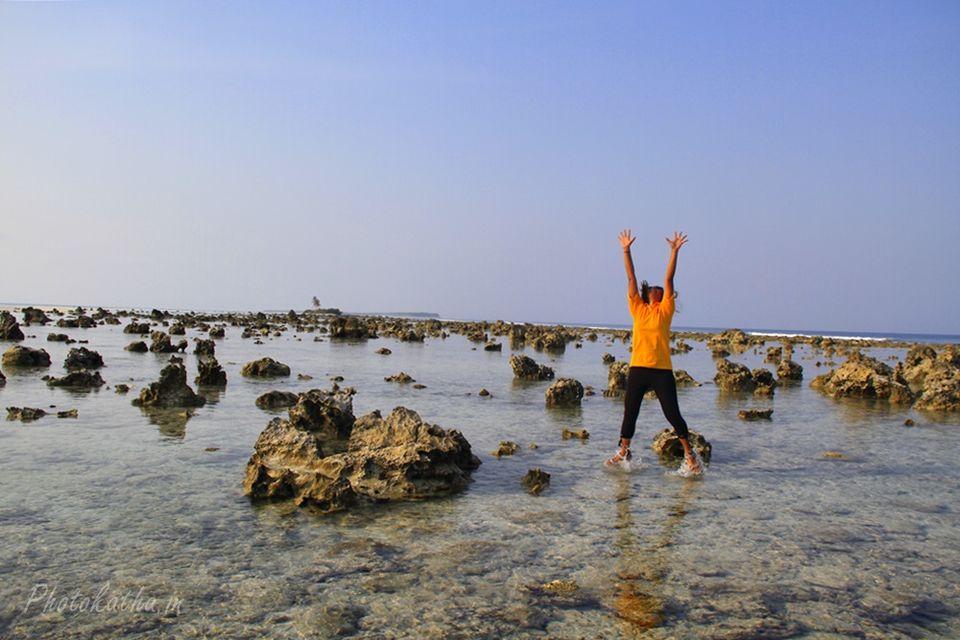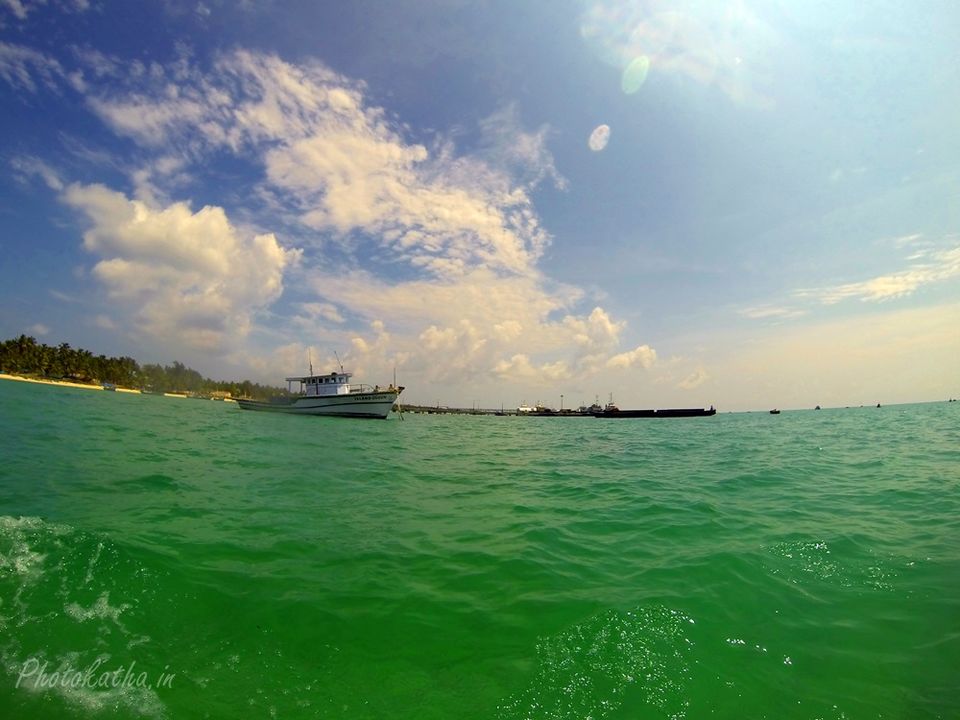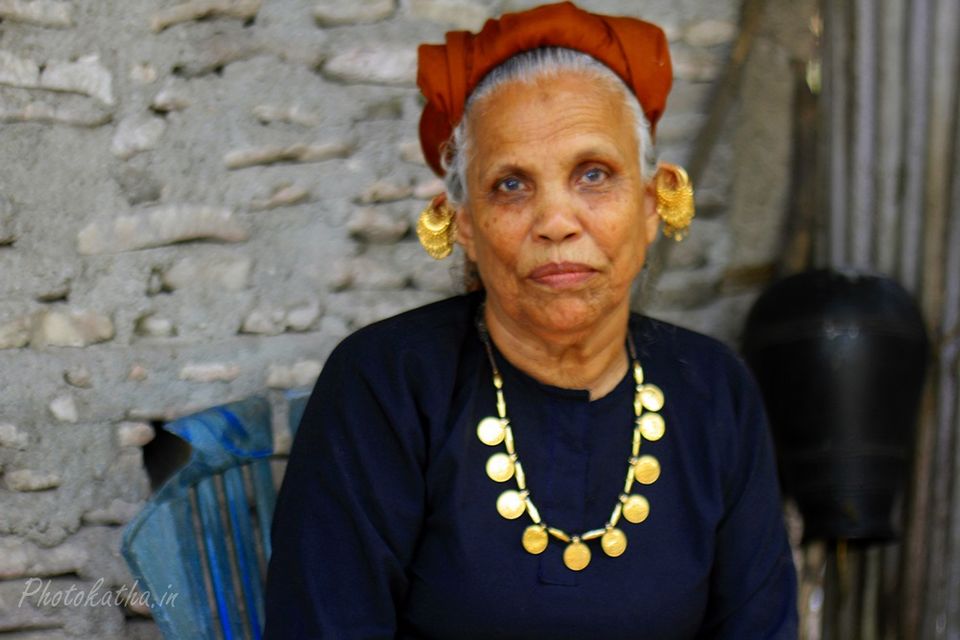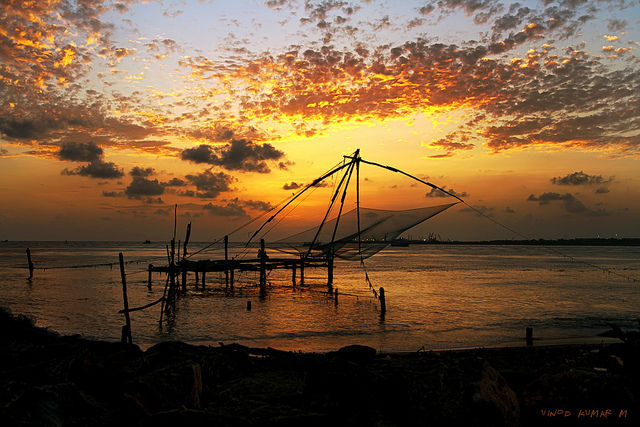 "We travel, initially, to lose ourselves, and we travel, next, to find ourselves. We travel to open our hearts and eyes. And we travel, in essence, to become young fools again—to slow time down and get taken in, and fall in love once more."
Introduction of Place: We all want to travel for value for money and experience unique things during our travel. Lakshadweep being a destination in India itself, we yet haven't explored the beauty of blue waters, blue skies, beautiful long lagoons, colourful aquatic life, sumptuous local food, seafood speciality, etc. One of world's most spectacular tropical island systems, Lakshadweep is tucked away at 220-440Kms off the Kerala Coast. The islands offer a precious heritage of ecology and culture. The unique feature of the Islands is its coral reef, making it a pristine leisure spot to come back to. 4200 sq. kms. of lagoon, rich in marine wealth, is spread over 36 islands in an area of 32 sq. kms.The underwater view at Lakshadweep is kaleidoscopic and breathtaking. The lagoon offers excellent potential for water sports like swimming, wind-surfing, diving, snorkeling and kayaking. No wonder, Lakshadweep is fast becoming India's one of its kind "Adventure sport - Nature Tourism" location.Each island is fringed by snow white coral sands. The crystal clear water and the abundant marine life enhance the beauty of these islands. Against the vast expanse of the blue sea, the island look like emeralds. The huge shallow calm lagoon on one side with wall like reef made of marine live coral boulders blocks the incoming swells of the outer sea. The islands are linked to the mainland by:- ship, helicopter, Indian Airlines, Kingfisher Airlines and mechanized sailing wooden vessels. The islands like Agatti and Bangaram can be reached by ship and air from Cochin. From Agatti, Kadmat and Kavaratti are linked by speed ferry. In all the islands, elaborate infrastructure is in place to meet the needs of tourists.
Facts: Lakshadweep is the tiniest Union Territory of India and is its only coral island chain. This archipelago consists of 36 islands, 12 atolls, 3 reefs and 5 submerged banks. The islands have a total area of 32 sq.kms and the lagoons enclosed by the atolls cover an area of 4200 sq.kms. Its territorial waters extend to 20,000 sq.kms and Exclusive Economic Zone (EEZ) to 4,00,000 sq.kms. Only 10 of these islands namely, Agatti, Amini, Andrott, Bitra, Chetlat, Kadmat, Kalpeni, Kavaratti, Kiltan and Minicoy are inhabited. Kavaratti is the Administrative Headquarters of the Union Territory. The islands are restricted area and permit from the Administration is required to visit the islands. However permit formalities of bonofied tourist are taken care by the SPORTS.
I set to explore myself to see Lakshadweep on 26th April. My birthday celebration as solo traveller with unique strangers and making them my friends and celebrate.
To visit Lakshadweep, there are two ways. One through ship from Kochin, and other through flight from kochin. Both ways you have to reach Kochin. From any destination from India, you can get a train to Kochin. Visit http://indiarailinfo.com/ to check out various trains available to reach Kochin Destination.
I would suggest to go through ship only as you will be able to cover the main and beautiful Island Minicoy. You can book the ship MV Kavaratti for 5 days and explore the blue life. The premit to visit the Island in included in the ship.
Planning:
Lakshadweep Samudram is a Five-days cruise to visit the islands of Kavaratti, Kalpeni and Minicoy by ship- M.V Kavaratti. The island tour is organized during the day with lunch and refreshments ashore. Nights are spent on board the ship. M.V Kavaratti has 150 Diamond class accommodations. Swimming, snorkeling and other water sports are arranged during the day' tour. These ships are booked prior through travel agents (this becomes easy) and also through Tourism Board.
Day 1.Kochi ( sequence of the Islands differ as per the voyage of schedule.)
Reports for Boarding, First Floor, Lakshadweep Wharf Near FCI Godown, (Food Corporation of India ) Indira Gandhi Road Willingdon Island, Kochin between 1100 hrs to 1130 hrs
Boarding the ship 1100 to 1130 hrs.
Lunch on board
Departure from Kochi by 1500 hrs.
Evening Tea ,Dinner
Day 2. Reach Minicoy Island - Morning Tea, Breakfast in ship
Departure Small Boats by0800 hrs. for Minicoy
Arrival at Minicoy 0945 hrs.
Welcome drink is served , there is visit to light house, sea bath, kayaking, lunch ,visit village, local residential tour evening tea,
Departure 1600 hrs to Ship.
Arrival ship 1700 hrs. Dinner,
Day 3. Kavaratti -Morning Tea, Breakfast in ship
Departure ship by 0800 hrs. to Kavaratti.
Arrival Kavaratti 0845 hrs.
Welcome Drinks, Glass bottomed boat, sea bath, Kayaking scuba Dive & snorkeling on payment.
Lunch, museum, Aquarium, evening tea.
Departure Kavaratti at 1700 hrs to ship
Arrival Ship 1730 hrs. dinner
Day 4 Kalpeni.
Morning Tea, Breakfast in ship
Departure ship by 0745 hrs. to Kalpeni.
Arrival Kalpeni 0800 hrs.
Welcome Drinks, Snorkeling, sea bath, Kayaking , snorkeling .
Lunch, Folk Dance, sightseeing, evening tea.
Departure Kalpeni at 1700 hrs to ship
Arrival Ship 1730 hrs. dinner
Day 5. Kochi
Morning Tea, Breakfast.
Arrival in Port, leave ship by 1100 hrs.
Lakshadweep is operating dive centres at Kavaratti, Kadmat, Minicoy, Kalpeni and Bangaram Islands. Presently they are charging Rs.1500 (without photography)/2000 (with photography) for Discover scuba diving and bangaram the open water site is far away hence involves some additional transportation charges also.
All activites like Scuba Diving, Snorkelling (except Minicoy) is charged extra. I did Scuba diving at each Island as well but if you DO not wish to do then the cost would be only INR 25000 for the trip from Kochin to Kochin.
PS: All Photographs are taken my me during my trip.
Incase you want to know more how I discovered non inhabitants island like Parelli-Shark Island, Octopus hunting,etc you can read on www.photokatha.in
This would be memory trip for any travellers. I would say being a traveller and visited many places in India and other countries, visting here was life time experience.