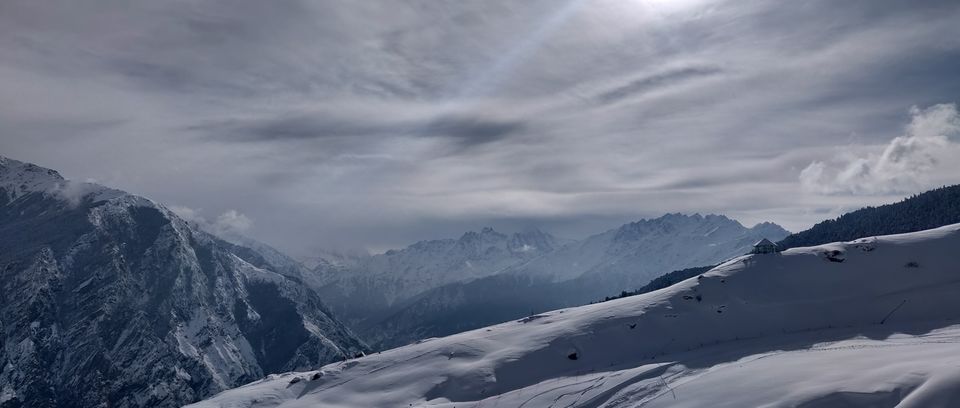 A bold title needs to be backed up with reason, and talking about sub-zero temperature, Auli in winter, is the right destination to experience the same.
If you're starting from Dehradun, it'll take you around twelve hours to reach Joshimath (approximately 300 km). The drive is beautiful and offers multiple terrains to admire as you travel far into the Shivalik range.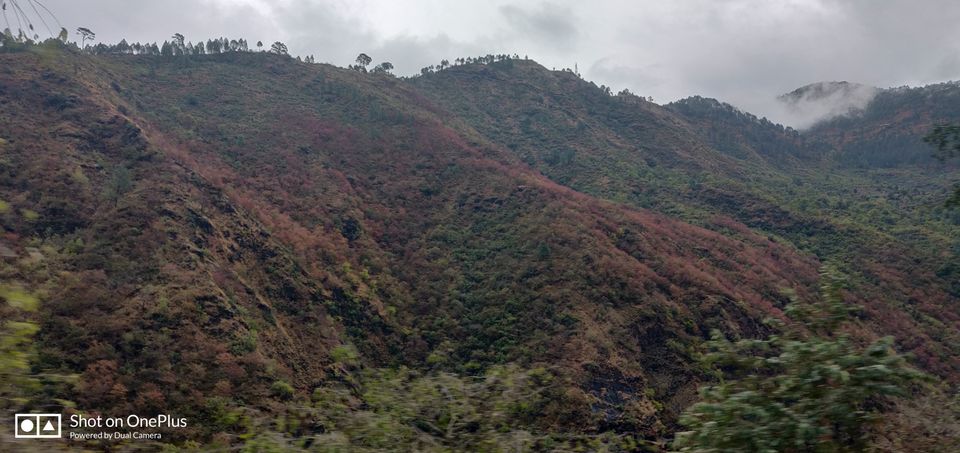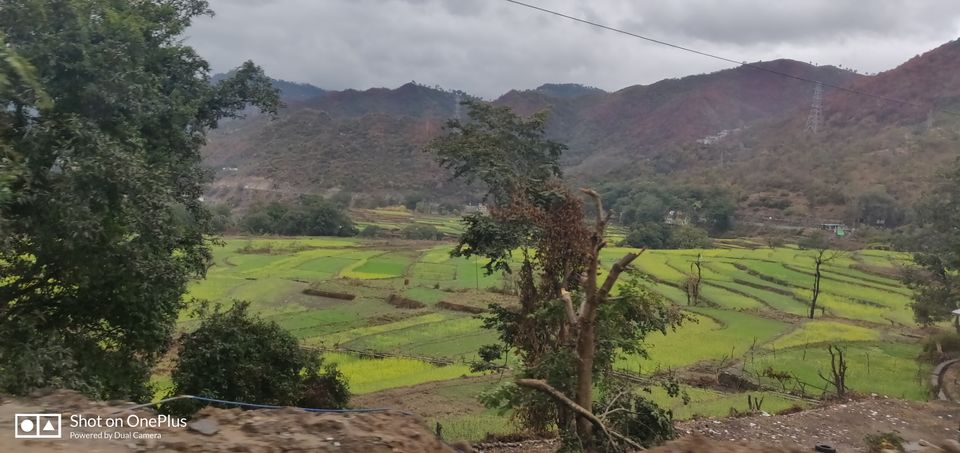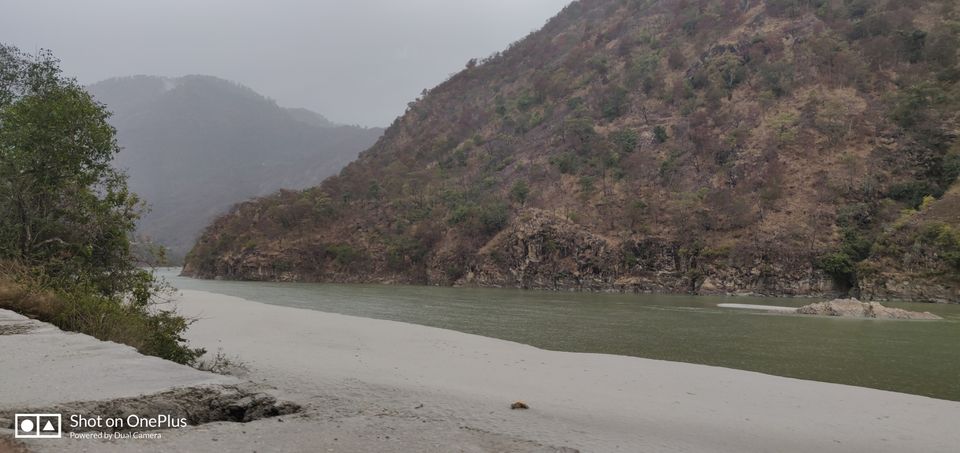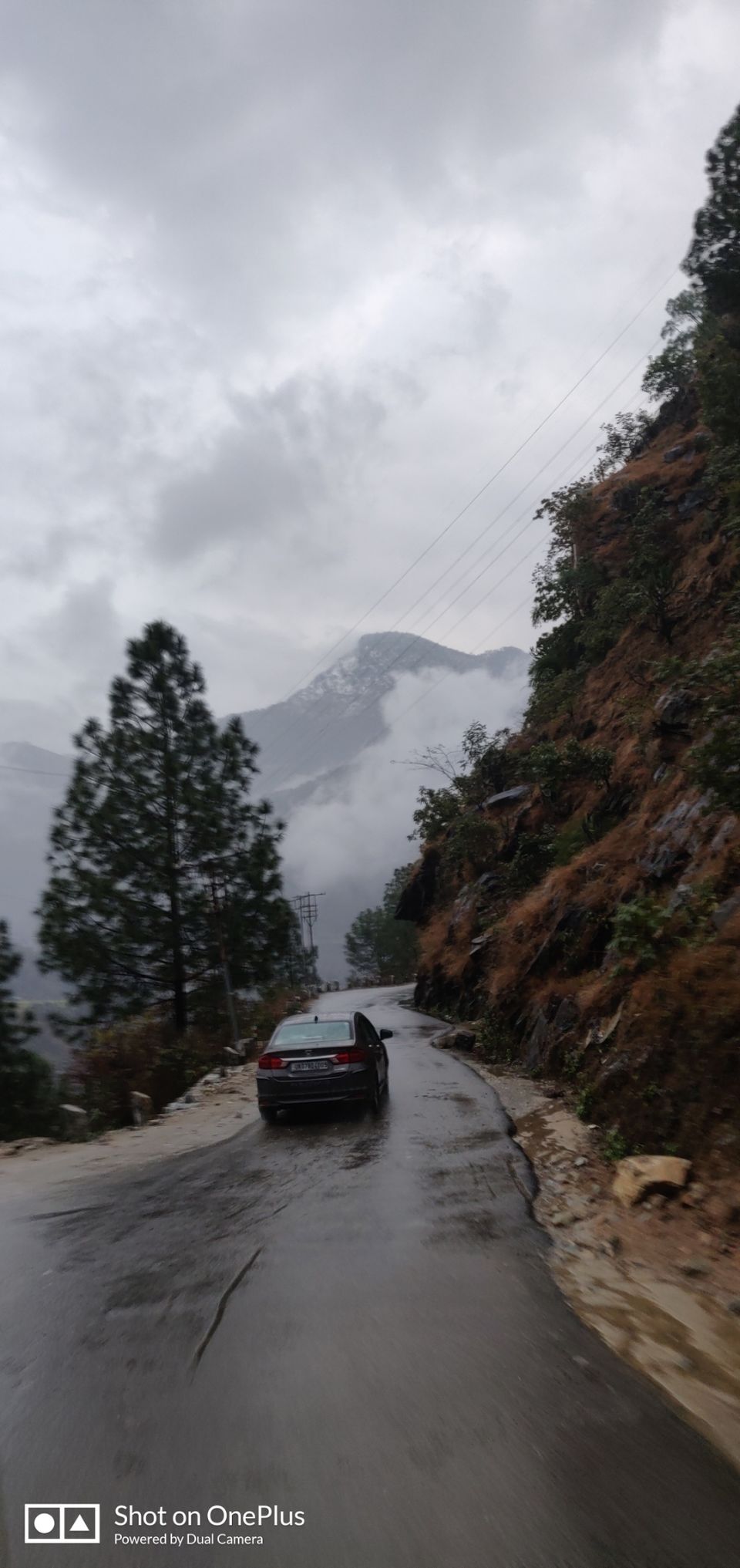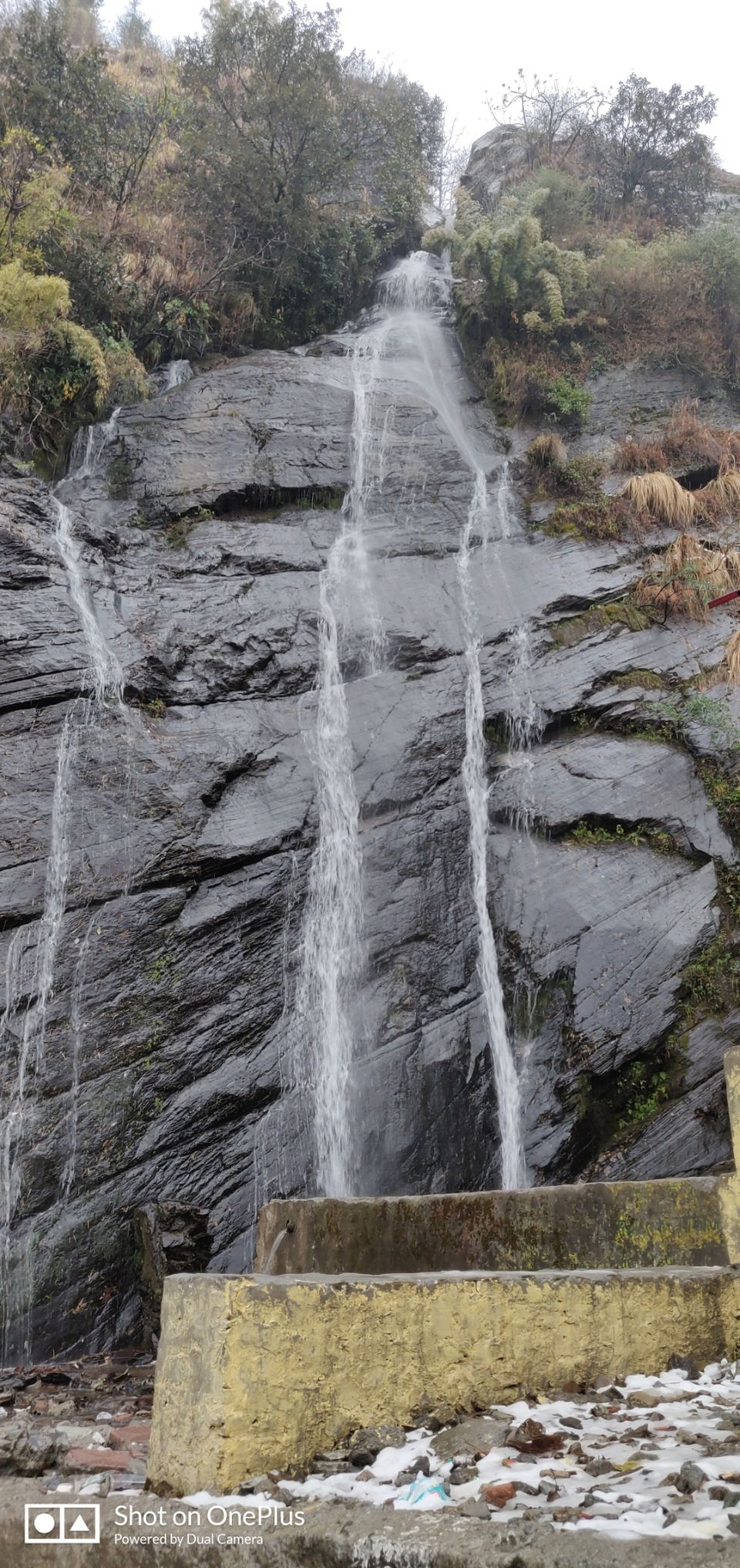 You'll cross Devprayag, the origin point of river Ganga. This confluence of Alaknanda and Bhagirath, amidst the lush green mountains, enlivens the place. You can visit the Ram mandir here, and try the local delicacies of Garwal region.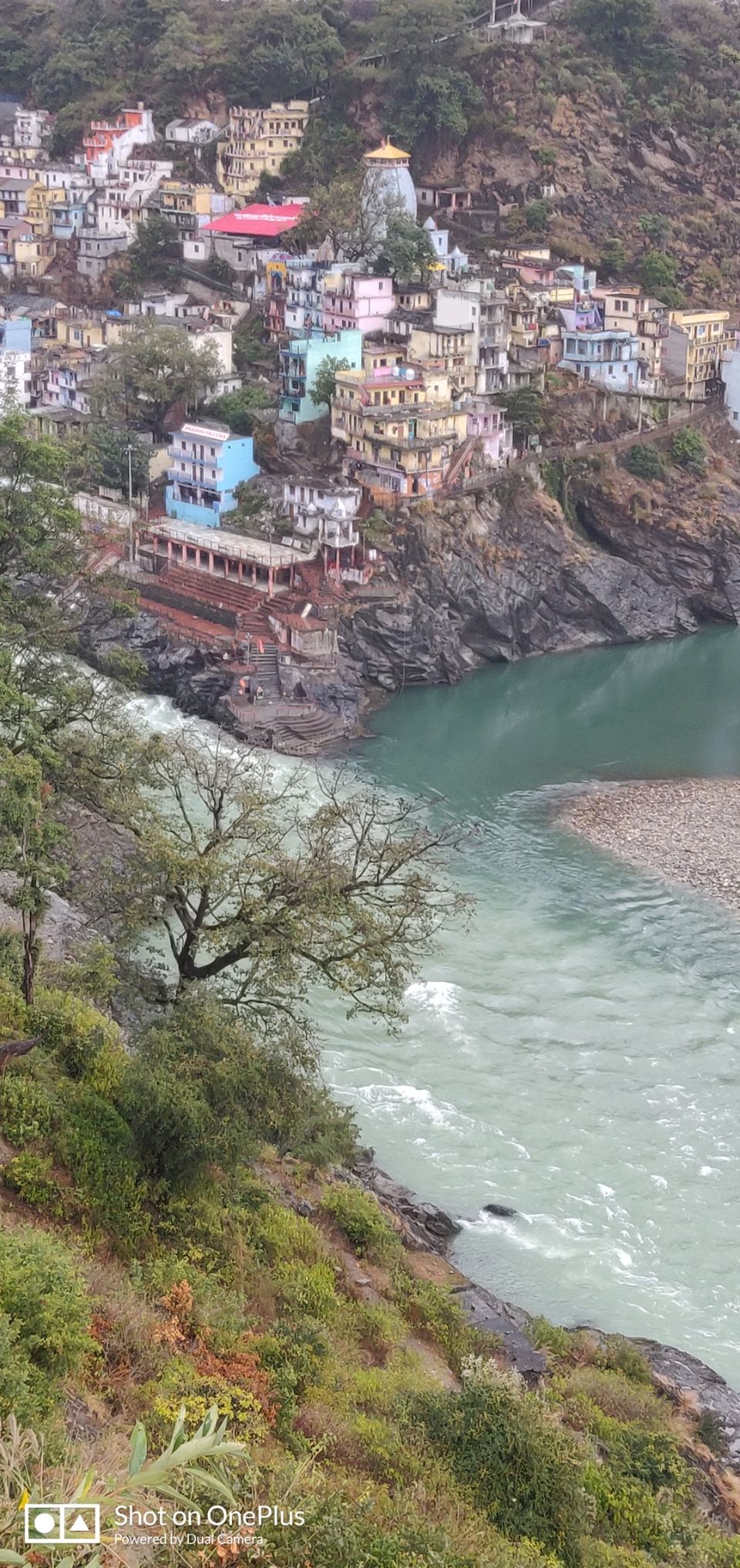 Once you reach Joshimath, you can spend the night here and unwind after a tiresome journey. Also, the cable car doesn't operate after 5:30 p.m. so staying is the only option unless you want to hit the road, which might be risky if there's snowfall as you never know when it might get blocked.
Next morning, take the ropeway to reach Auli, which'll cost you Rs. 750 for a round trip. If you've come for a skiing course, you'll have to deboard at Tower number 8 from where you'll have to use the chaircar to reach the GMVN Ski Resort, and it costs 300 per round trip. Otherwise you can choose to stay at any other resort and and enjoy the calm of this abode.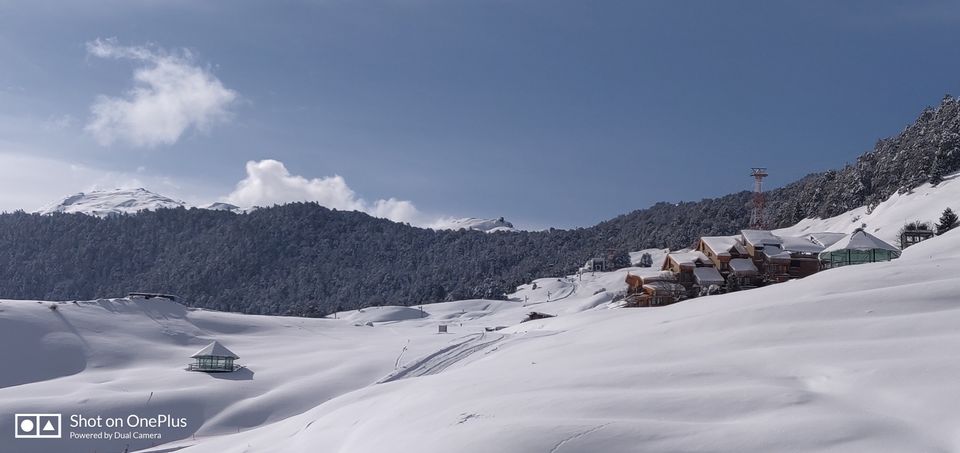 I chose this destination because I was born in the hills, and my dad and I once planned that I come here to ski. This was when I was a kid, so I finally decided to follow the calling.
Skiing is a fascinating sport and definitely keeps the adrenaline going! However, one must understand that it is also injury prone and that he/she must come prepared. Also, learning from professionals is necessary, so I'd advise you to pick GMVN ski resort for the same, as it has multiple instructors who are actually very good.
After enjoying the morning tea and a healthy breakfast, you can check out the resort.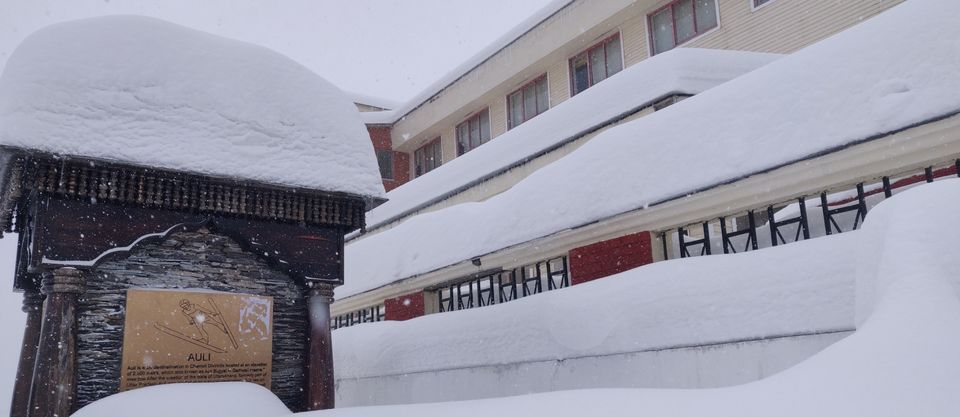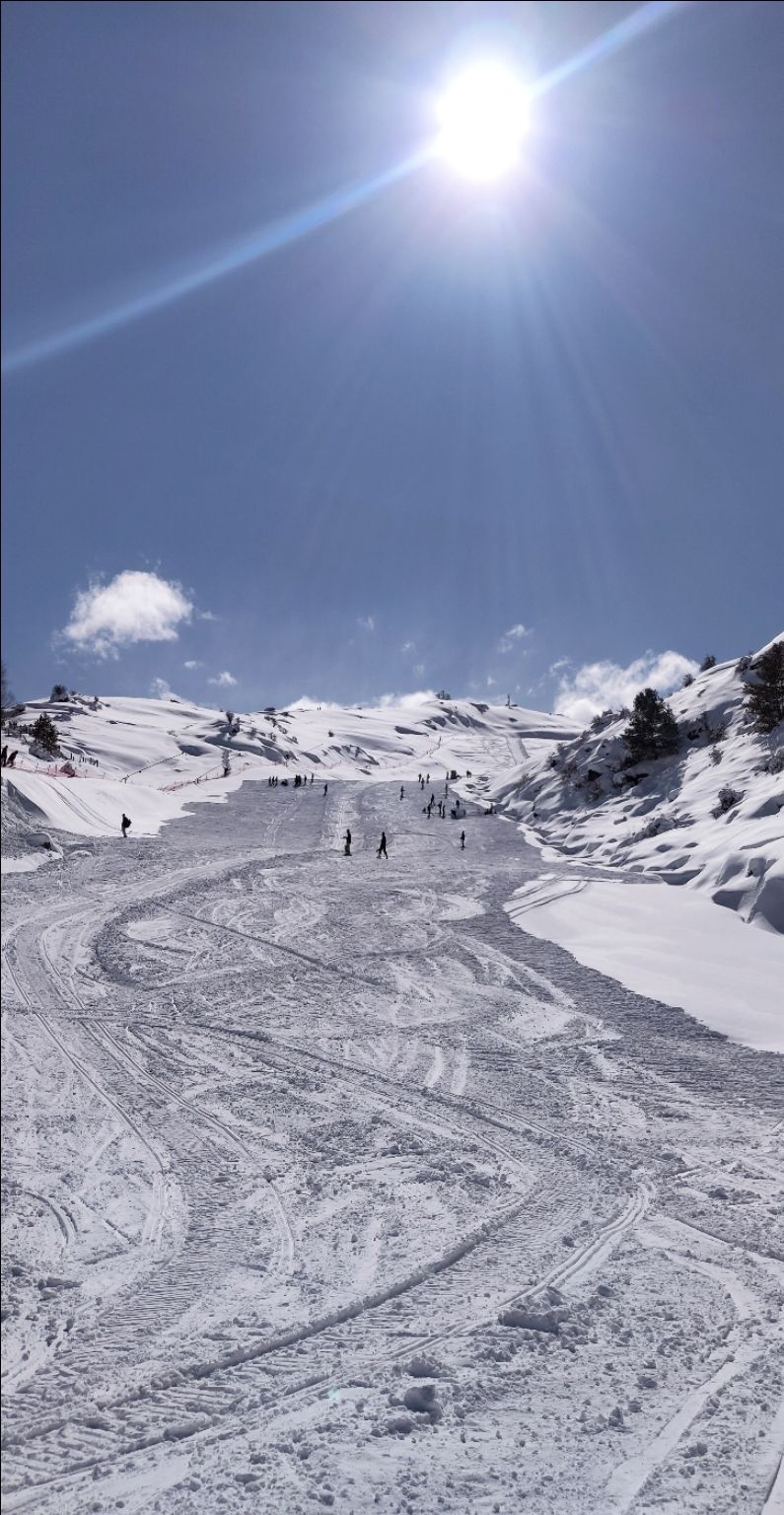 The ITBP have a unit stationed here, and they also display exemplary skiing on the slope. It is amazing to see how people live here and give there time to such extraordinary things. I call this extraordinary because it honestly is an experience which tests skill and determination, and gives you unforgettable moments!
You can ski, check out the resort, or take the chaircar to enjoy the picturesque view, on the way up.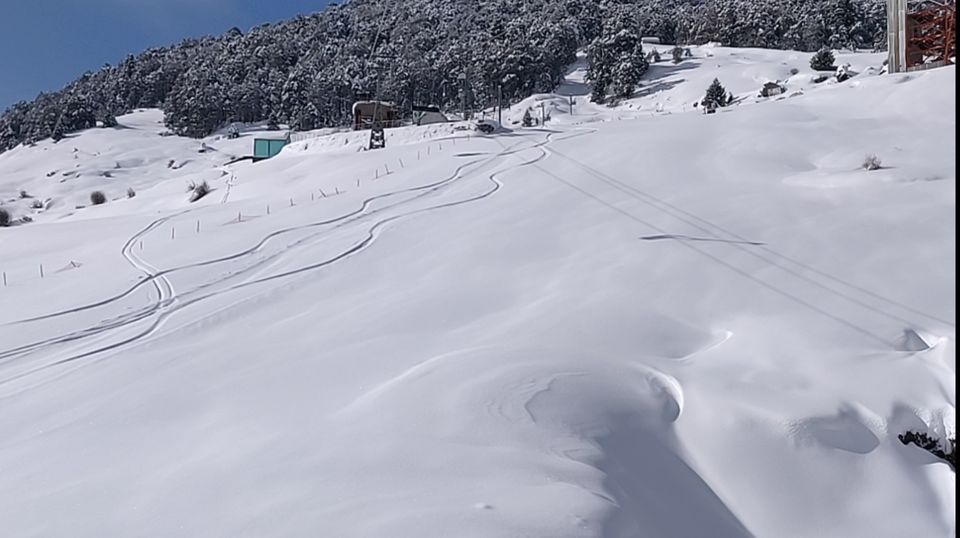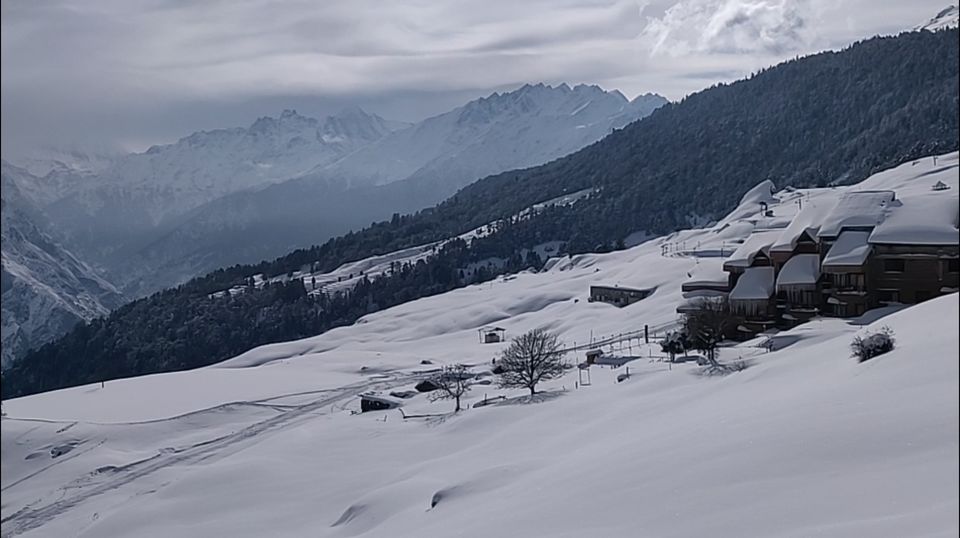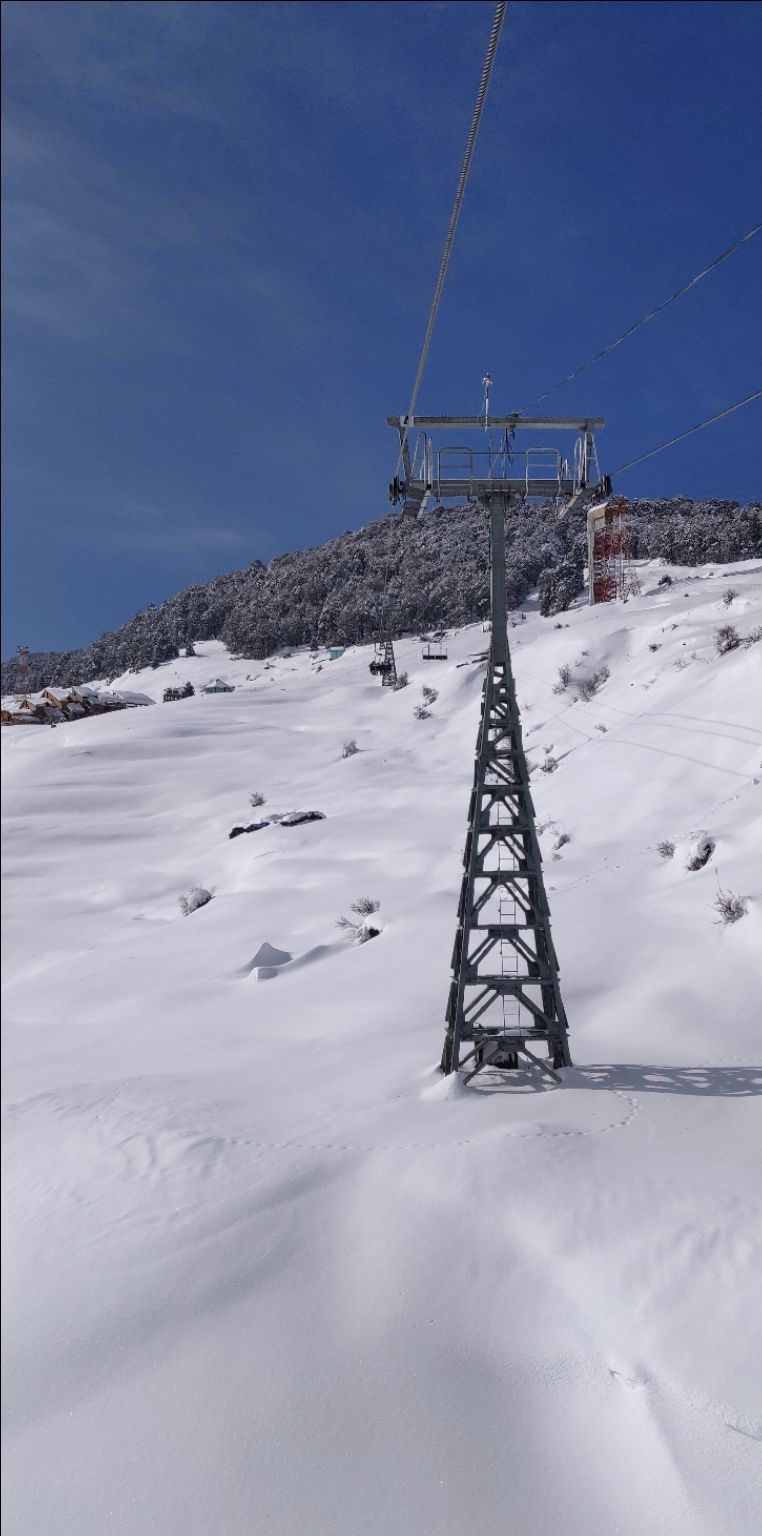 Once you reach tower number 8, you can walk around and enjoy the pleasing sight of the mighty mountains. An artificial lake has been made by the GMVN here which adds to the charm of this place.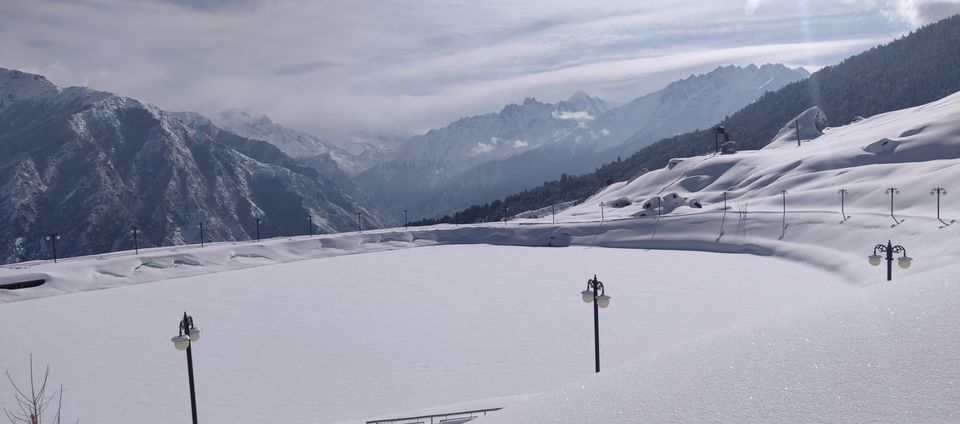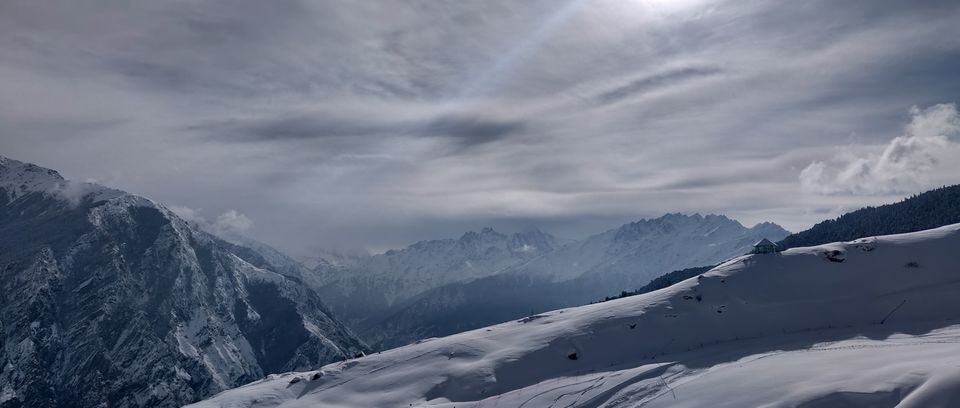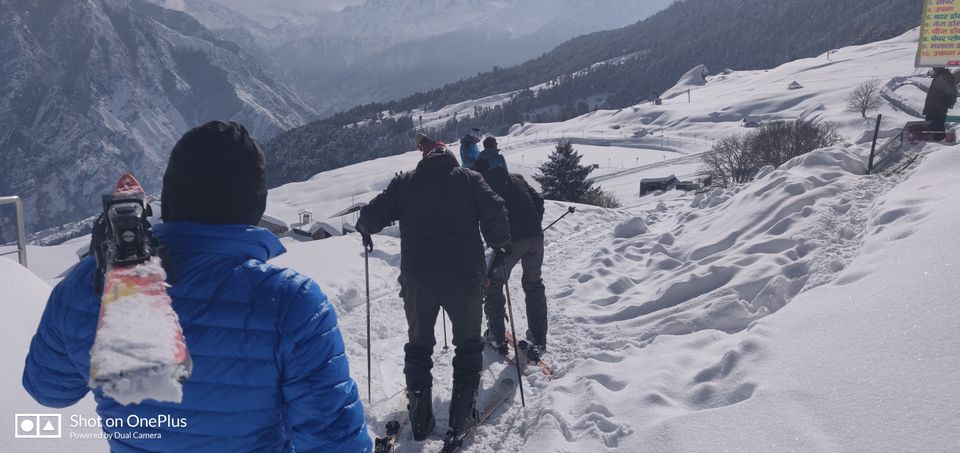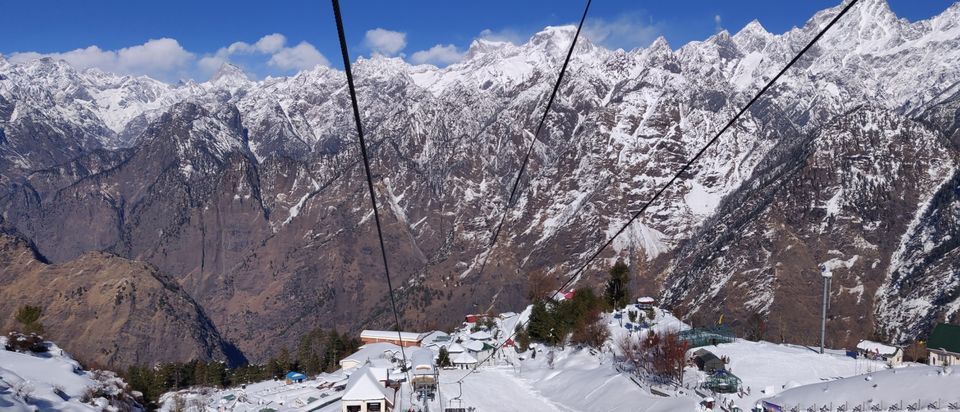 You can find small tea shops at both the places i.e. up and down the chairlift, just ask someone where to get the supplies from. They serve tea, coffee, soup, maggie and omelettes for you to grab a quick bite whenever you wish to. You can also dine in the in-house restaurant where you can savour sumptuous meals.
Some days are just different than others, and during my experience here I've seen quite a few changes happen.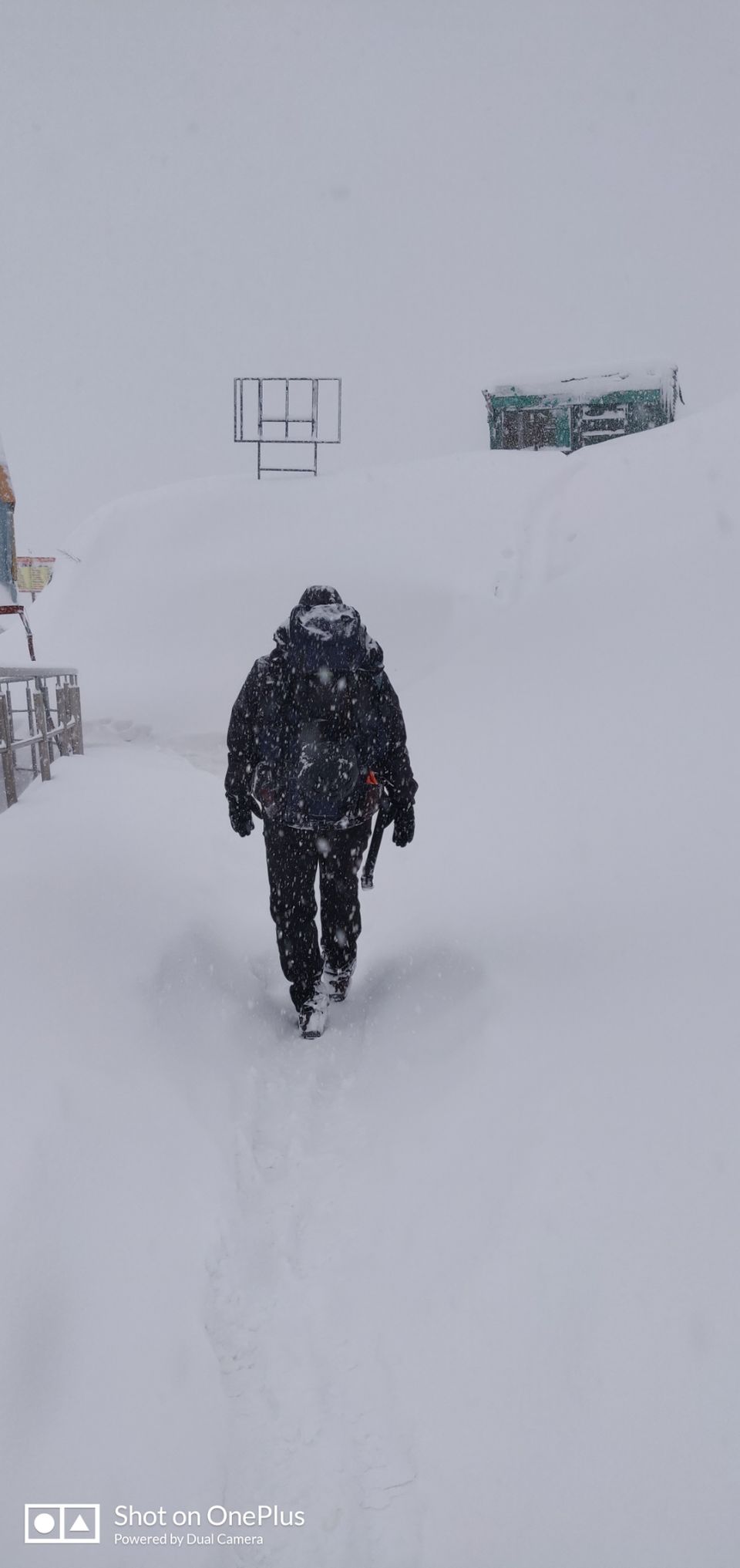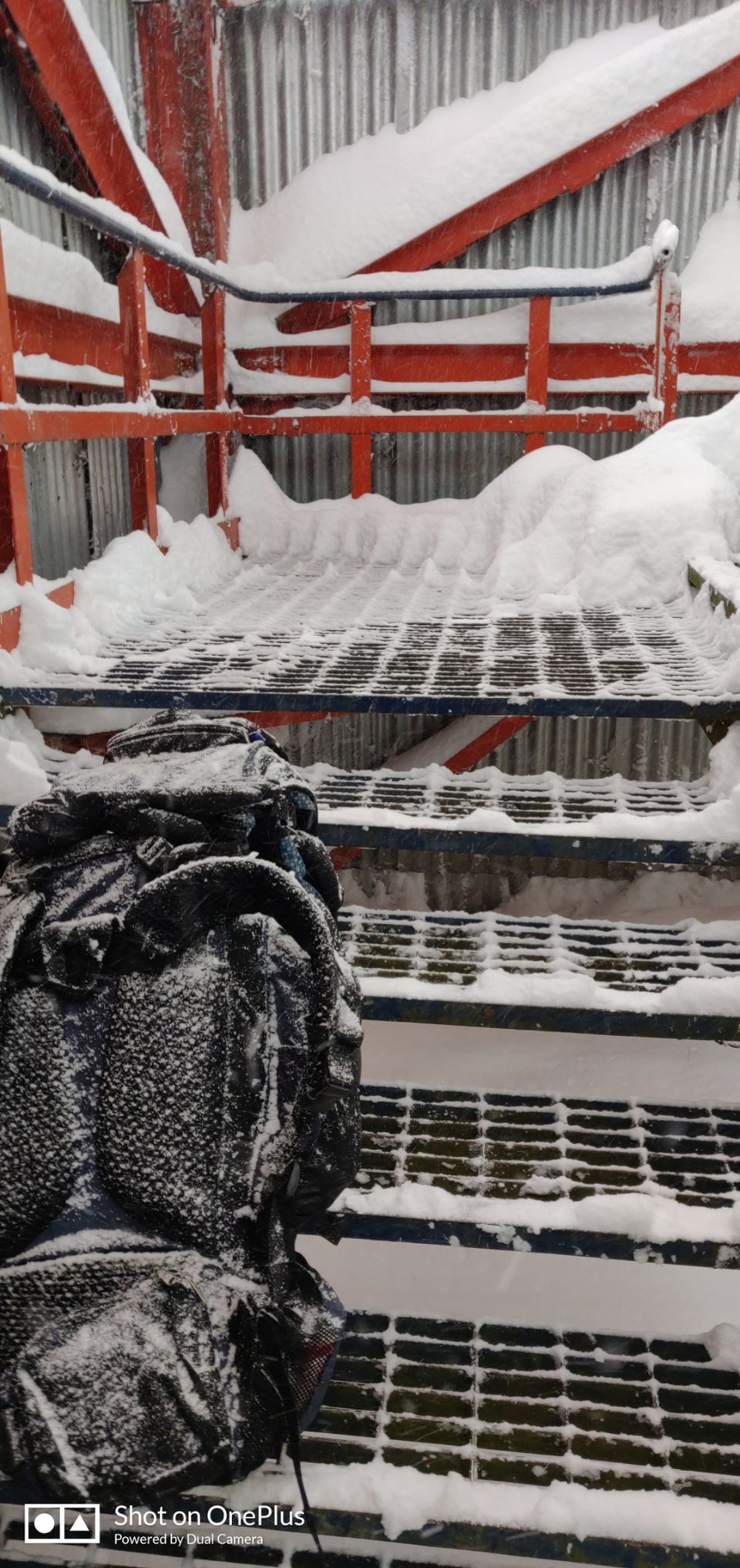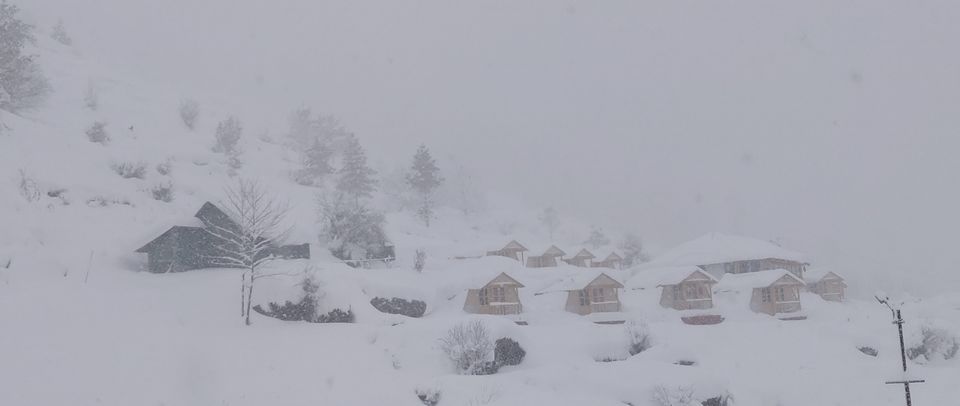 The winter of 2019 has already broken records of snowfall in Uttarakhand, and here in Auli nature doesn't fail to surprise you further.
Constant snowfall does beautify the place but there are some challenges that people who live here have to face.
If you're planning to come here, make sure you're mentally prepared to stay with very limited electricity and deal with unexpected blockade of roads. Due to the harsh conditions and limited infrastructure, it sometimes becomes really difficult for authorities to fix such issues as reaching the place is in itself a task for the personnel.
If you're planning to go on a trek, make sure you're at least moderately fit, carrying ample supplies and have a well planned though flexible itinerary.
In case of any troubles, the locals especially the ski instructors try to do their best to help/save anyone. I myself witnessed a rescue done by Mr. Kishor Dimri and his team, but not everytime is a lucky time.
On such stormy days, the in-house bar comes in handy and you can pick from the limited yet decent options of alcohol available here.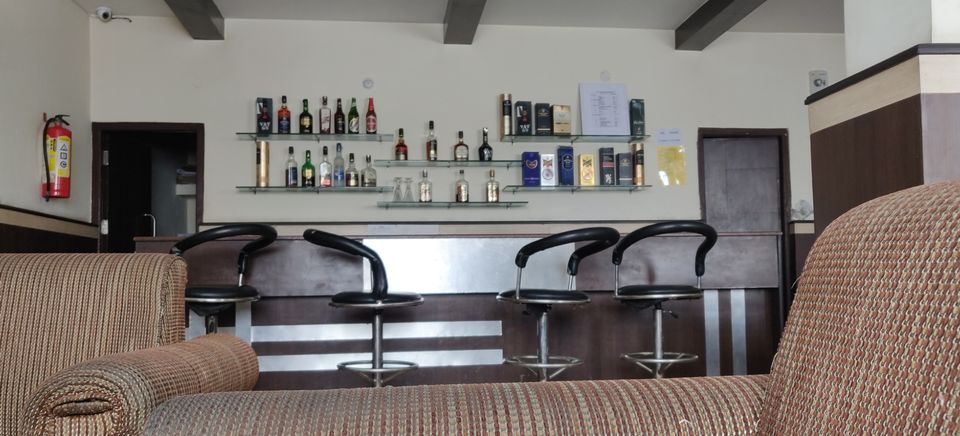 You can find some of these beauties playing, to relieve you from the winter gloom. They're harmless if you know the right way to interact.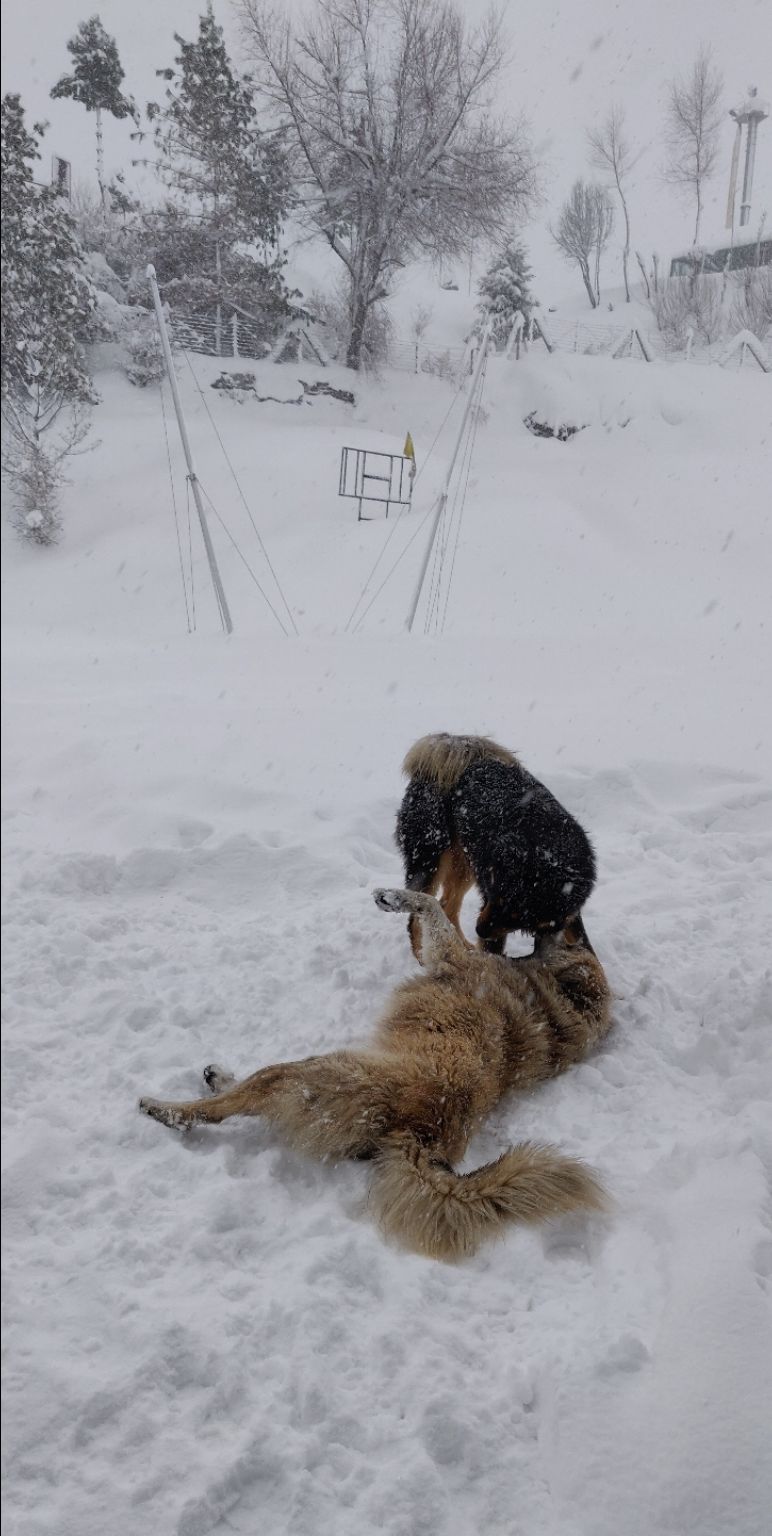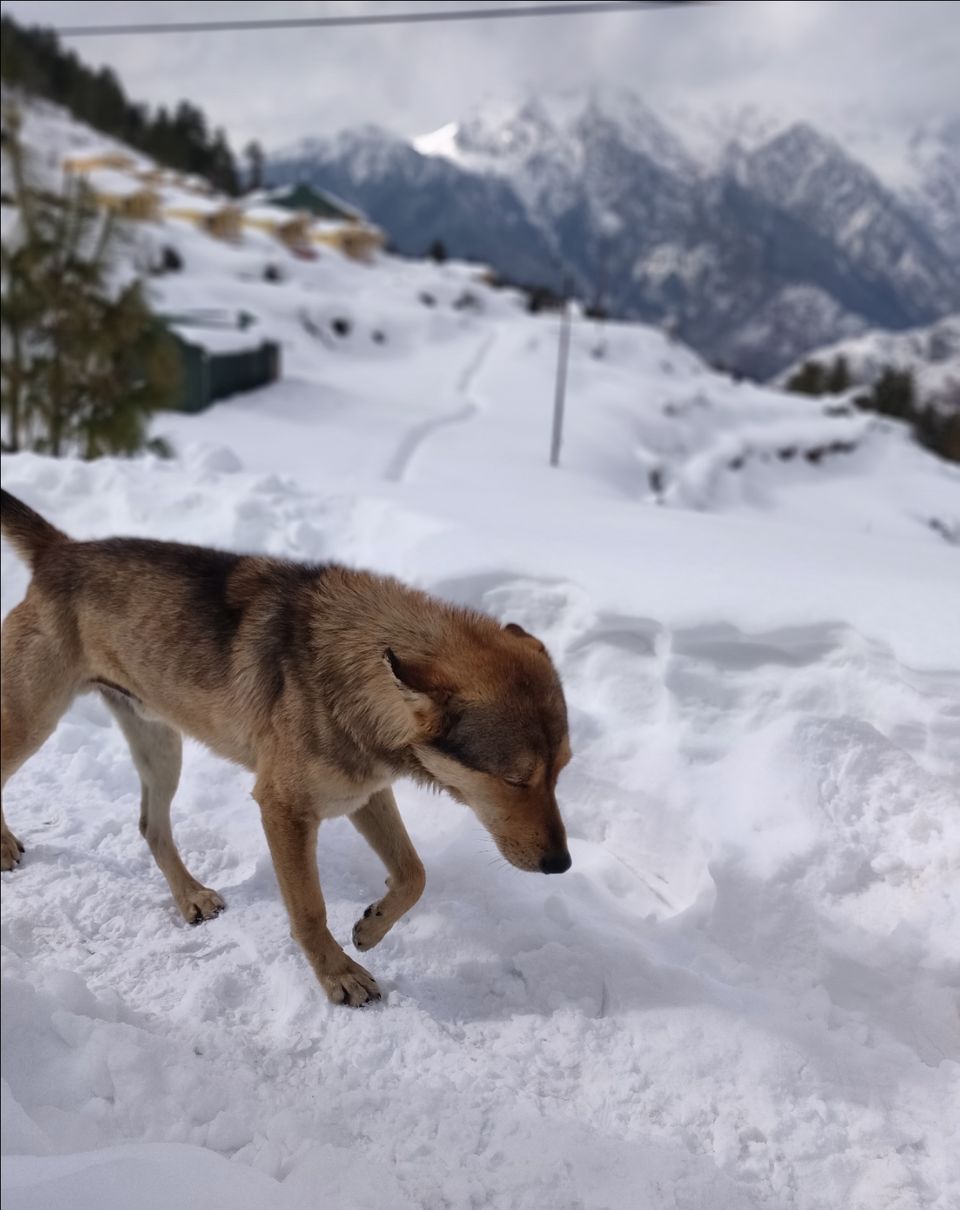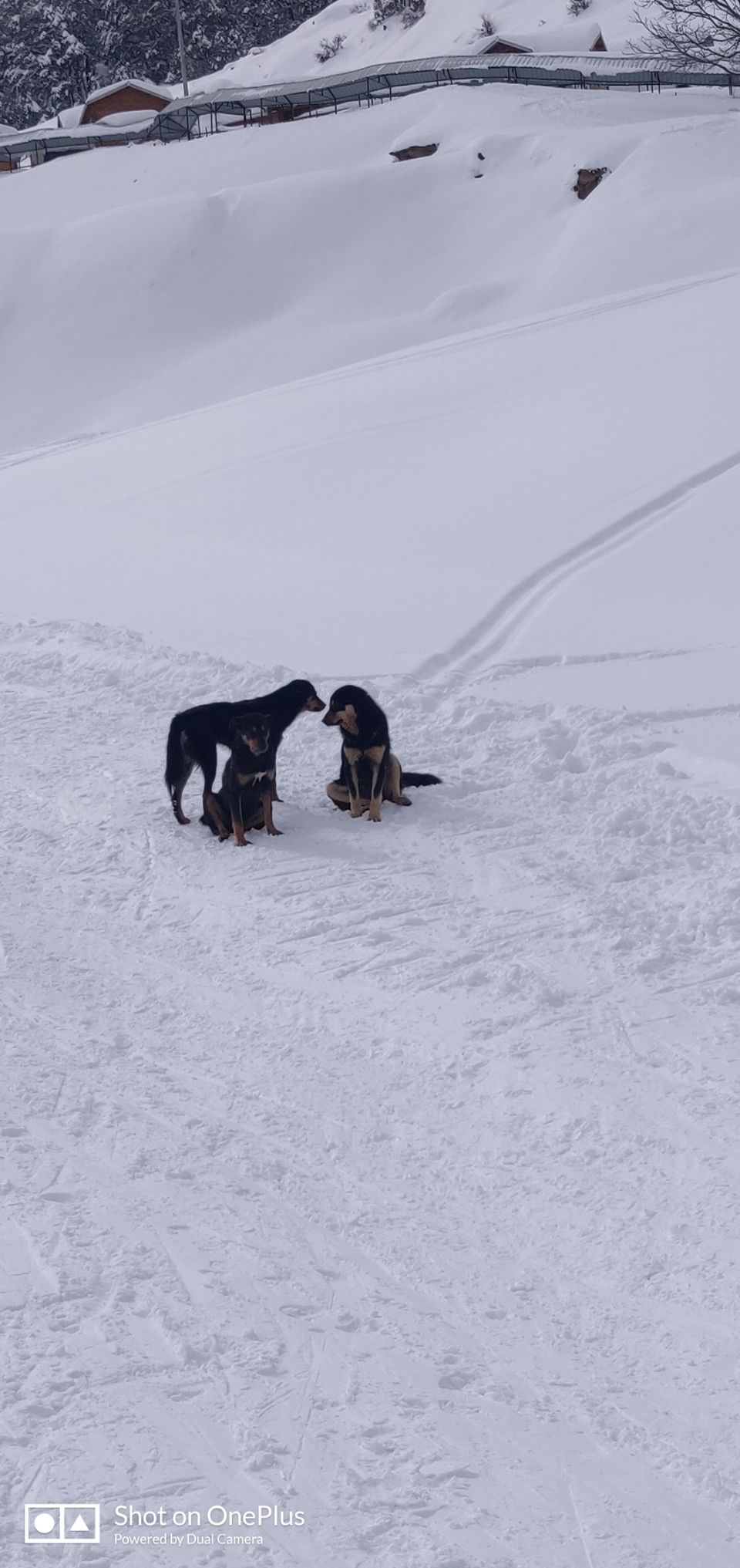 You shouldn't miss out on skiing from tower 10 to the start of the cable pulley. The slope is long, and gives you panoramic view of the beautiful mountains, and the Nanda Devi Peak.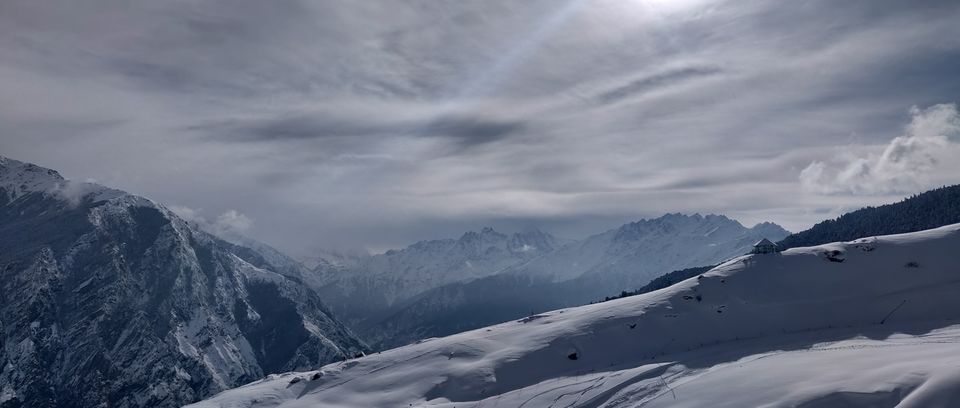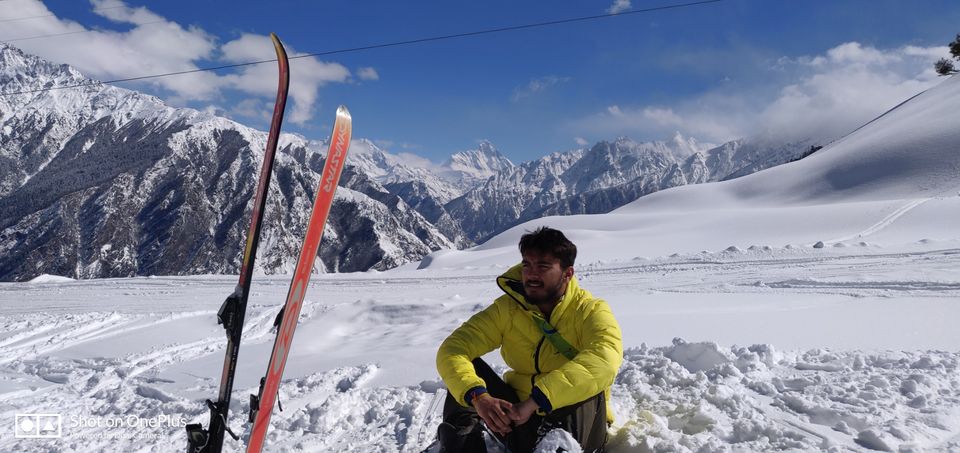 Skiing is tiring, so after an exhausting session you might want to relax your muscles with a hot water shower.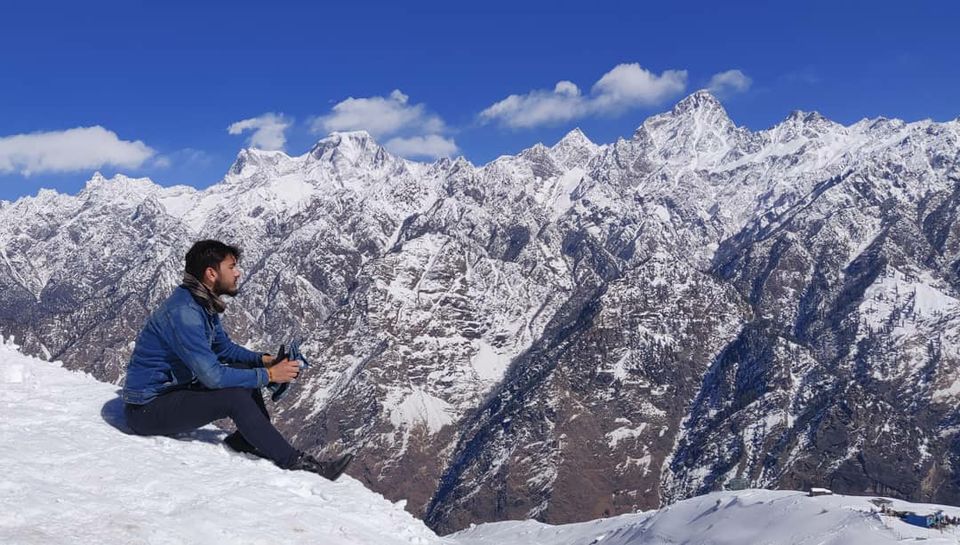 Post a comforting siesta, you can go out and indulge in some photography. Don't worry, they will totally be Instagram worthy!
You can probably spend the evening stargazing, provided the weather allows.
If you're not looking for a very long trip, you can hit the road and get back home. Five days is sufficient to see the things this place has to offer, though you need to be on your feet and not in the bed slacking off.
Submit the tickets of the chaircar and the ropeway at the office, and you shall reach Joshimath in an hour from where you can start your journey back home.
I, however, chose to stay for 14 days. It was so because, firstly I enrolled in a 2-week certificate course which was a tremendous experience, and secondly because I simply loved every moment of it.
Nature has it's ways of absolving one of his/her worries. Giving it time and absorbing the tranquility here can be a game changer for anyone!
'Living is the Sub-Zero' was indeed an experience that I won't forget. It is apt because on most days the temperature wouldn't go above -2°C and would fall to -11°C.
I'm positive I'm coming back next year, for the advanced ski course and looking forward to meet some of you adventurers!
IMPORTANT THINGS TO CARRY:
- Your supplies, you never know when the availability of basic goods comes to a halt
- A battery based lamp or torch
- A personal first aid kit
- Multiple layers of socks and a pair of warm gloves
- Portable charger
- Sufficient amount of cash
- Use backpacks instead of a suitcase
- High ankle boots are a plus
- Portable speakers come in handy