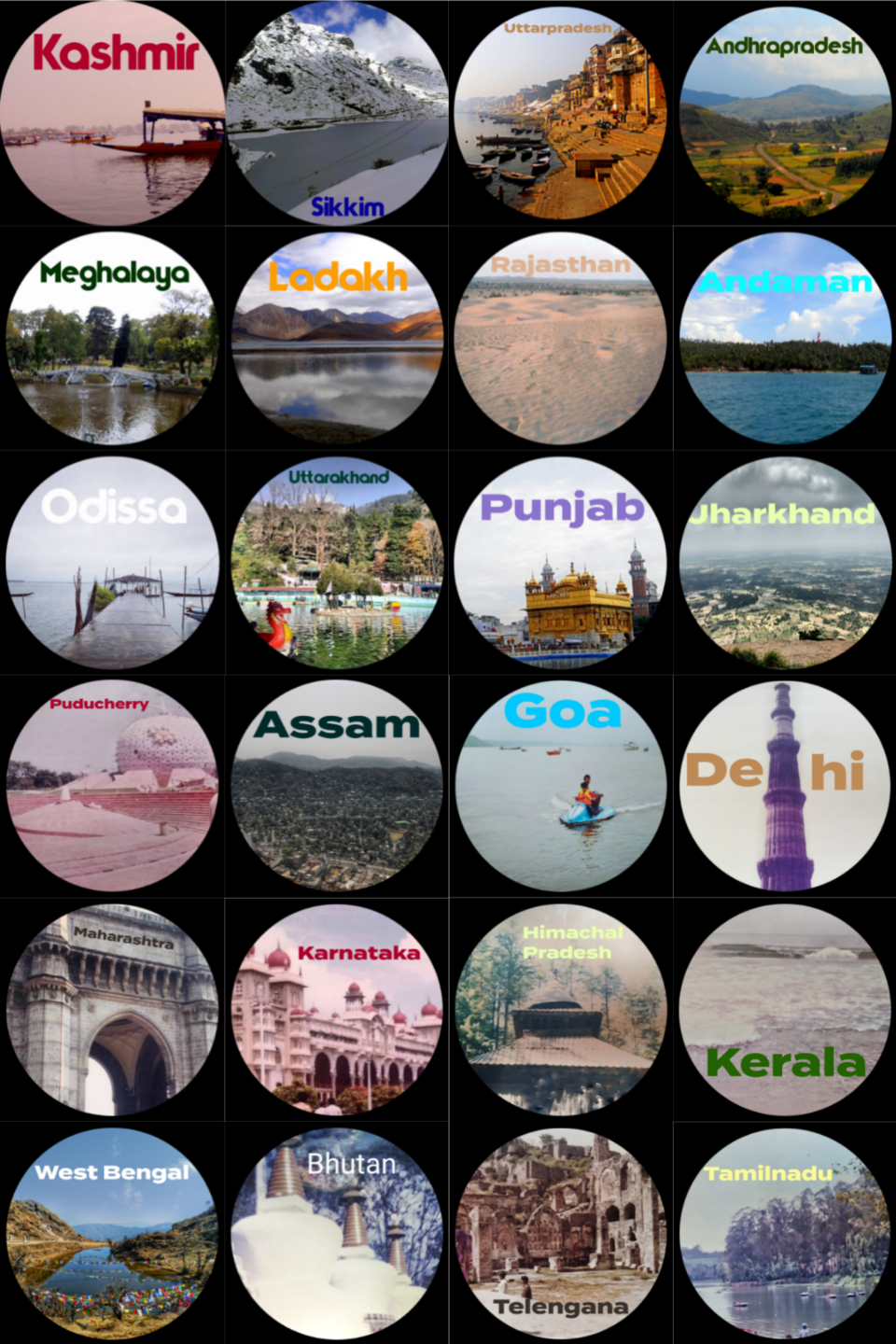 Fridge these travel memories of mine on refrigerator reminds me the places, people, uniqueness, food & fun.
These picturesque places are Dal lake Srinagar Kashmir, Tsangu Lake Sikkim, Assi ghat Varanasi, North Bay island Andaman( back picture of Rs. 20 note , Chilika lake Odissa, Mussoorie lake Uttarakhand, Golden Temple Amritsar Punjab, Thar Desert Jaisalmer Rajasthan, Trikut hill Jharkhand, Auroville Golden Globe Puducheri, Kutub minar Delhi, Dona Paula Goa, View from Kamakhya temple Guwahati Assam, Ward's Lake Shillong Meghalaya, India gate Mumbai Maharashtra, Mysore Palace Karnataka, Hirimba temple Manali Himachalpradesh, Kovalam beach Kerala, Kalepokhri Lake Darjeeling West Bengal, Ooty Lake Tamilnadu, Golkunda fort Telengana, Phuentsholing Bhutan, Pangong Lake Ladakh.
Beautiful Lakes, Himalaya, Snowcap Mountain, Hillstations, monuments, Archeology & architecture, Green nature & forest, rivers & ghats, dessert, palace, temple, forts, beach, sea, ocean-Lots of varieties Lots of memories.