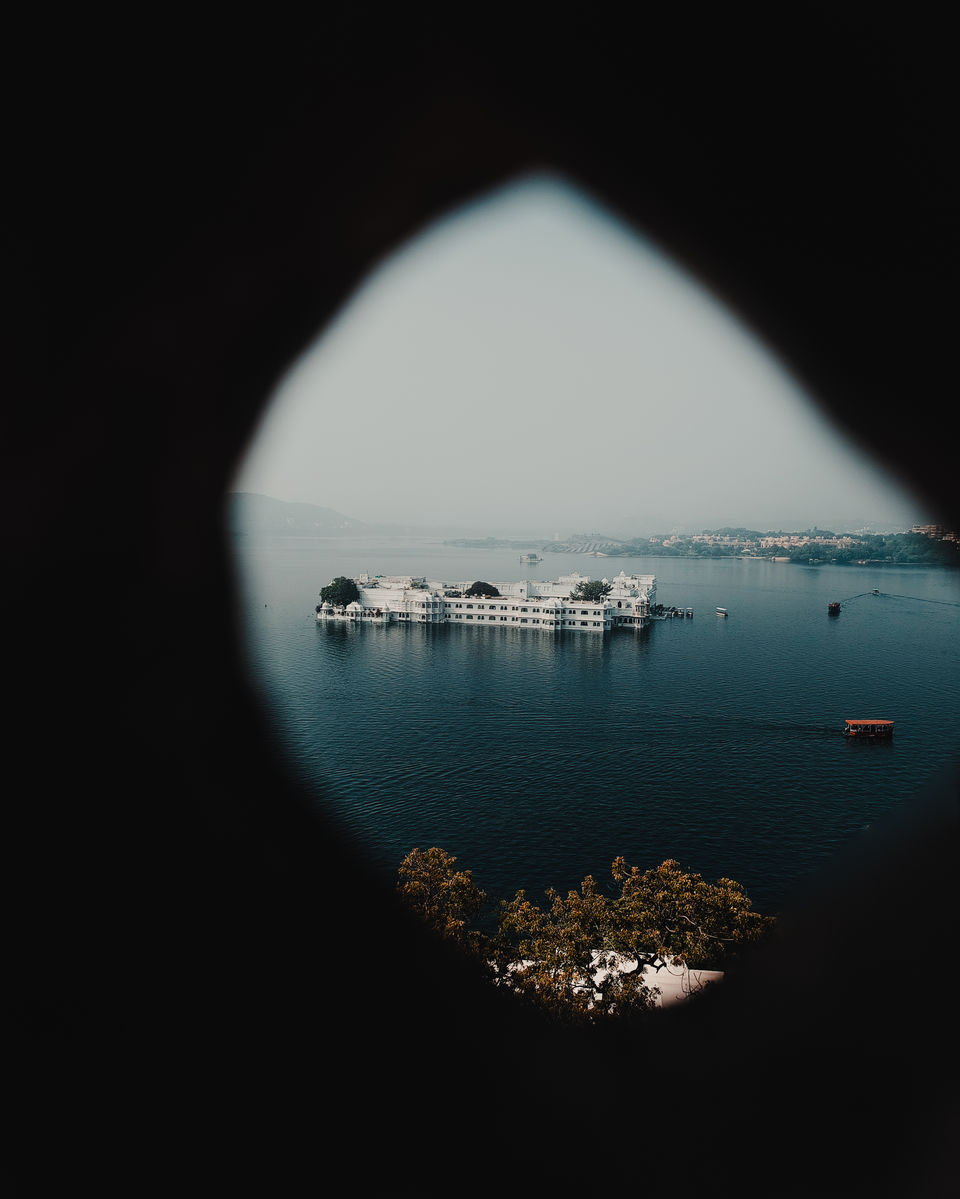 At around 10AM, We all got fresh and went out to experience the historic City Palace. I was mesmerized by seeing the huge architecture built in 15th century. Every corner of the palace was telling a story. The scenes from the palace were amazing.
It took around 2 hrs for us to explore the city palace completely. We came out & went for the shopping.
Later that day, We went out on the streets of udaipur for the shopping. I was touched by the culture, vibe and the art.
On evening, again we went out to experience beautiful sunset at Laal Ghat.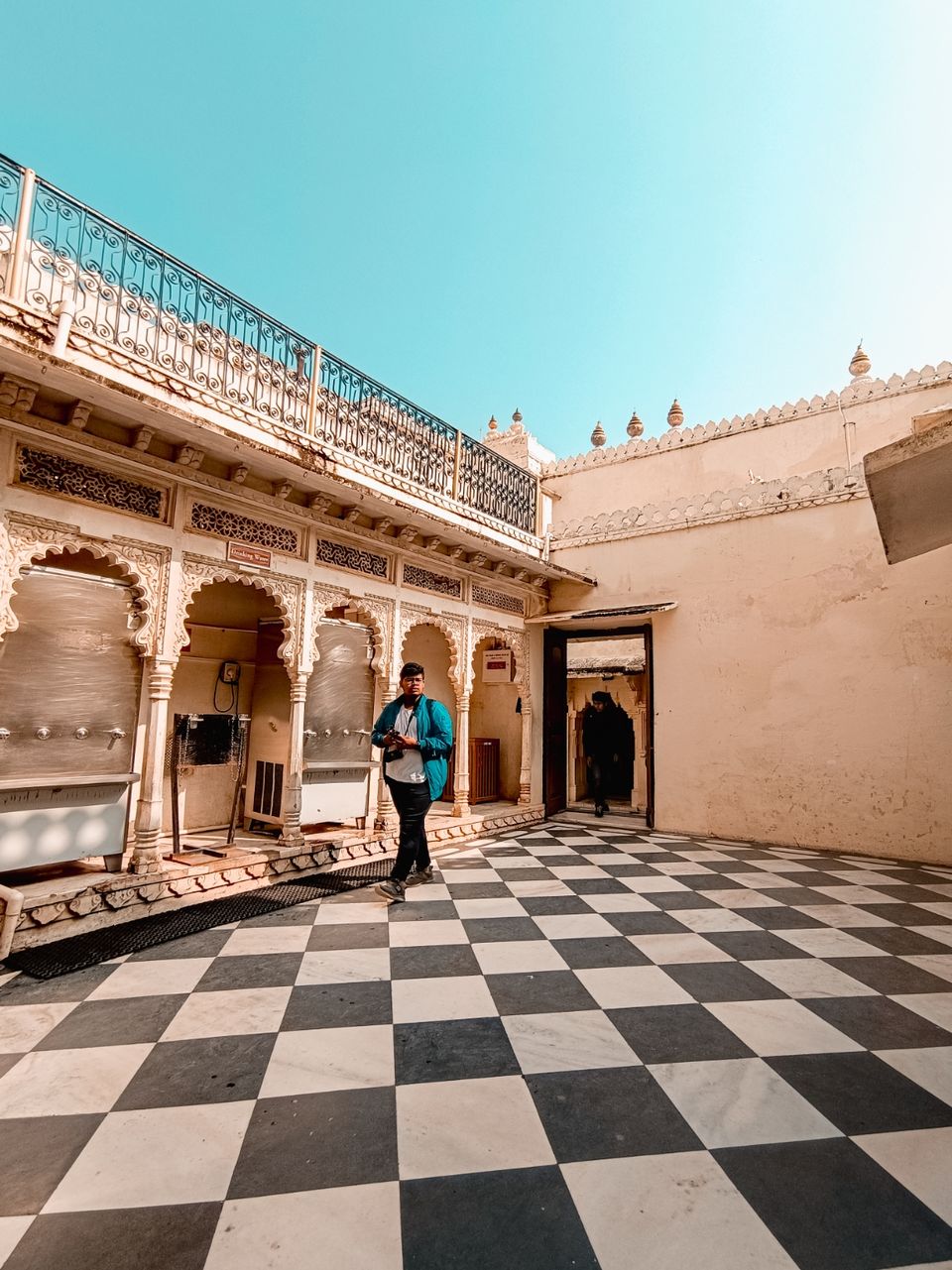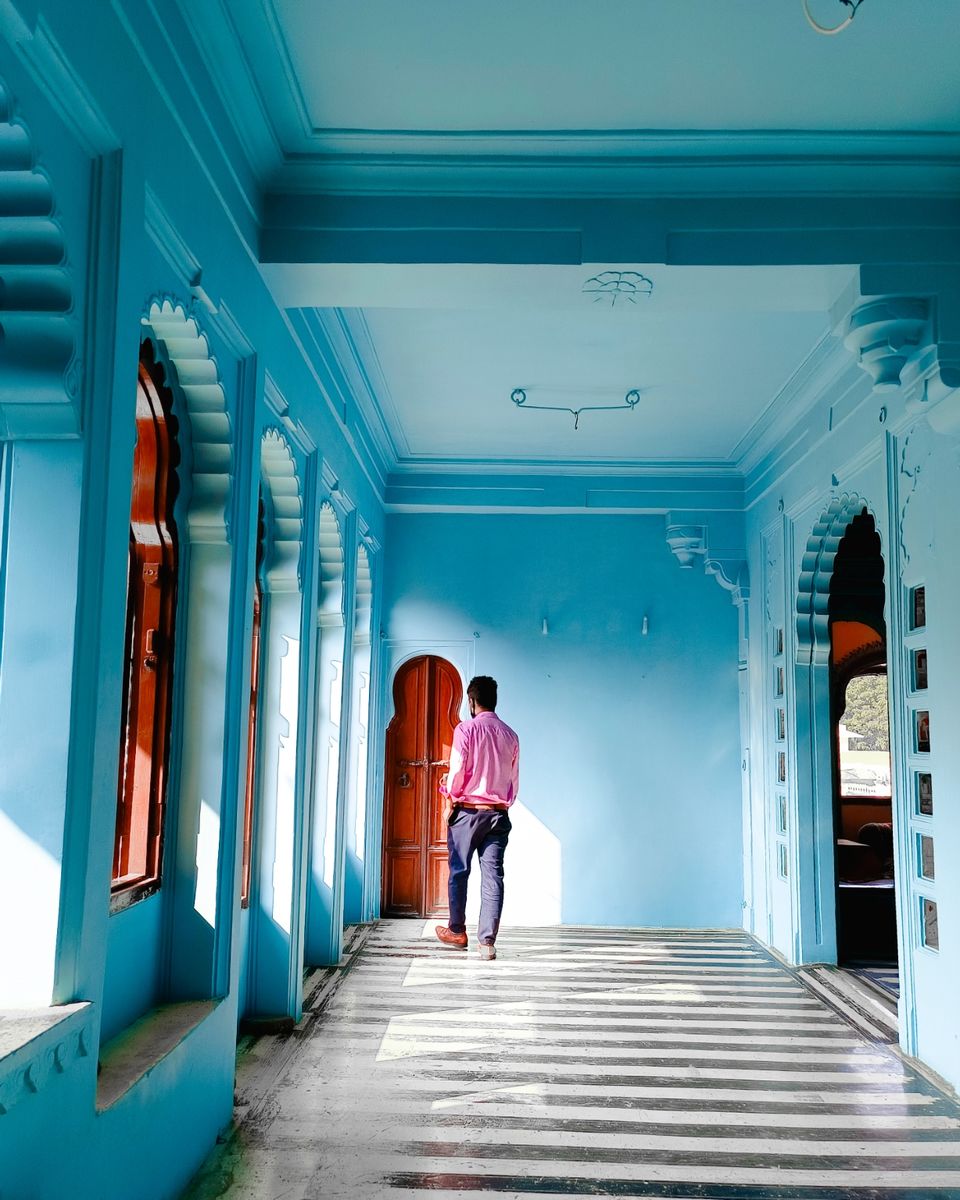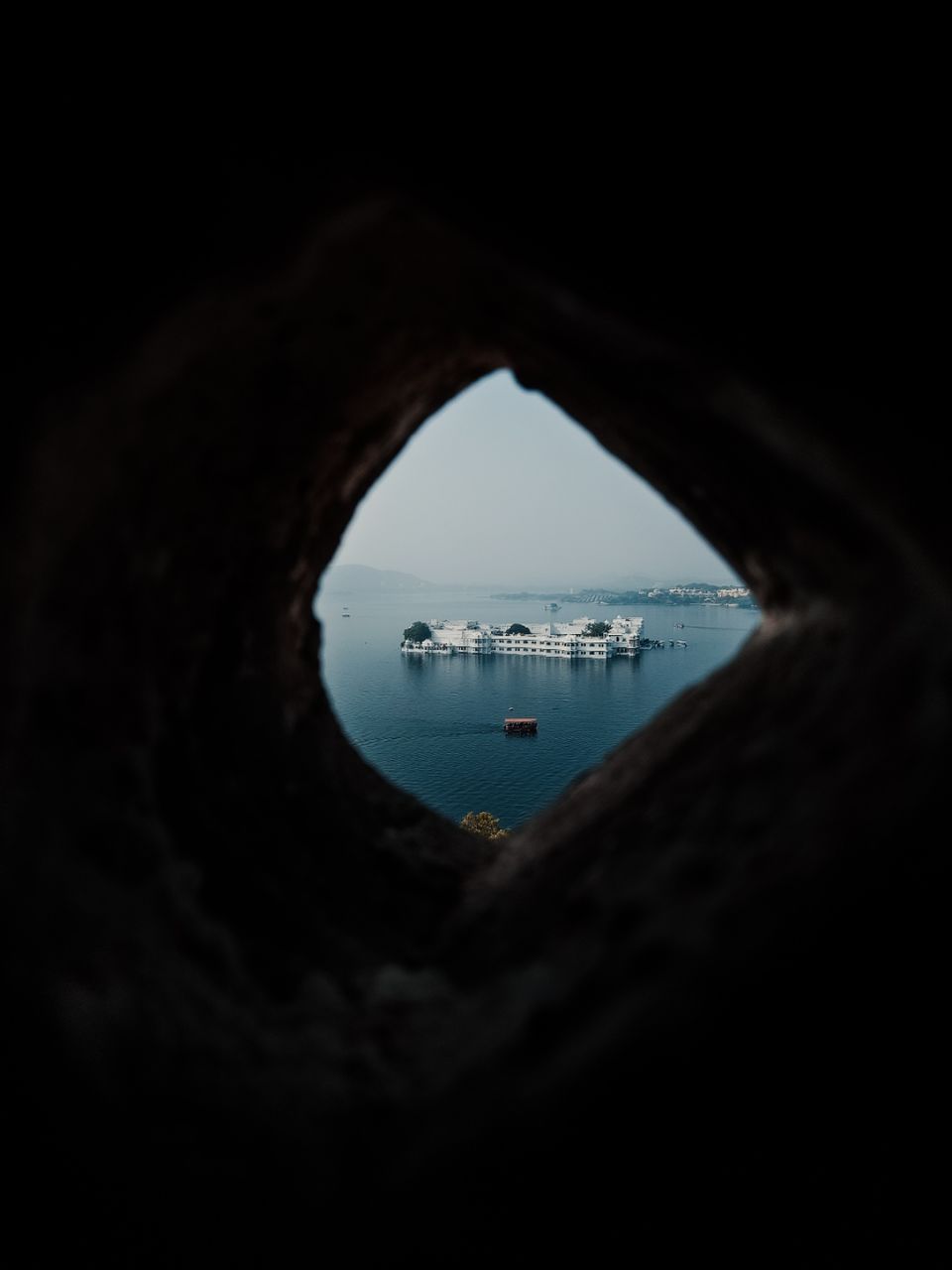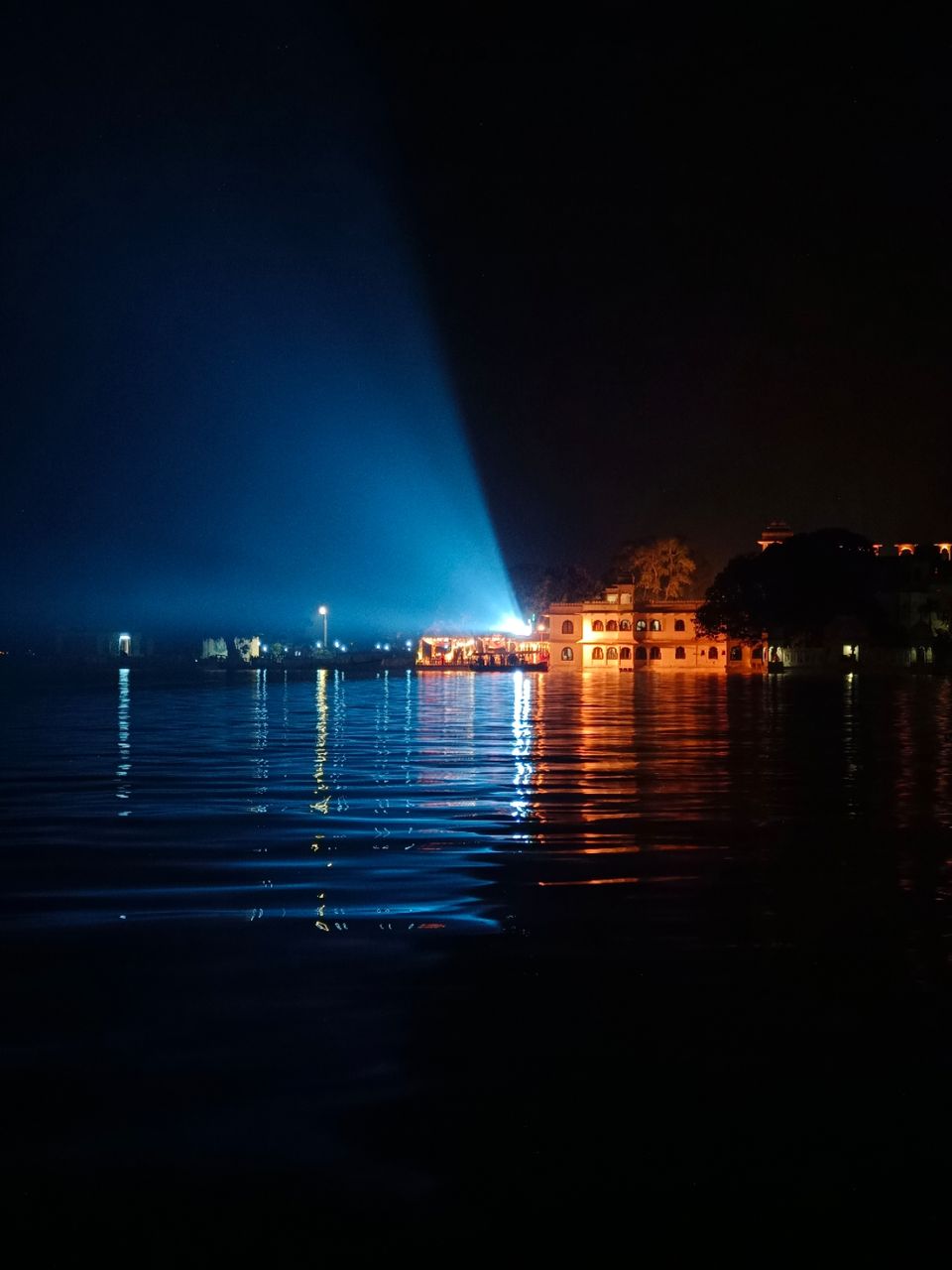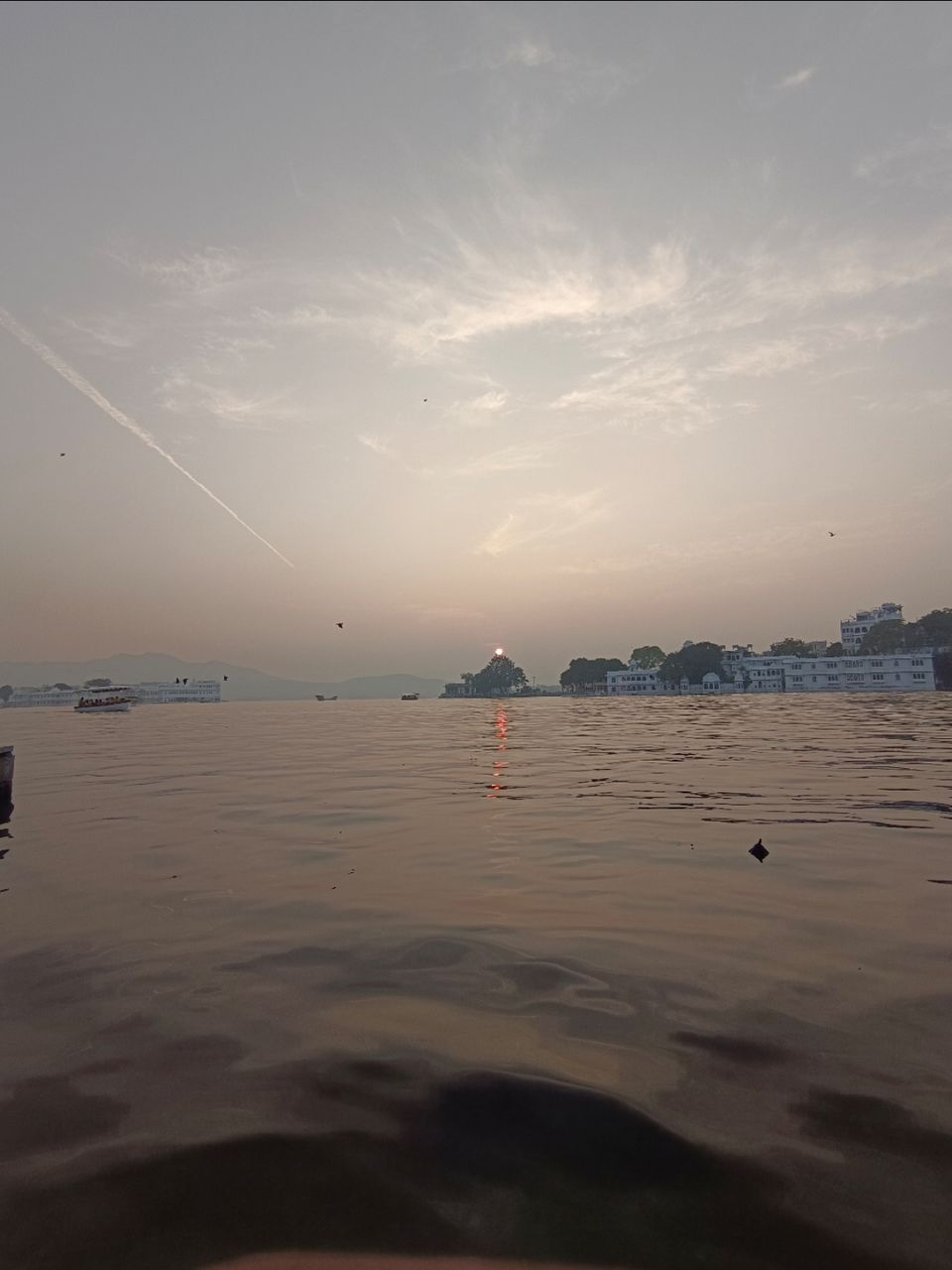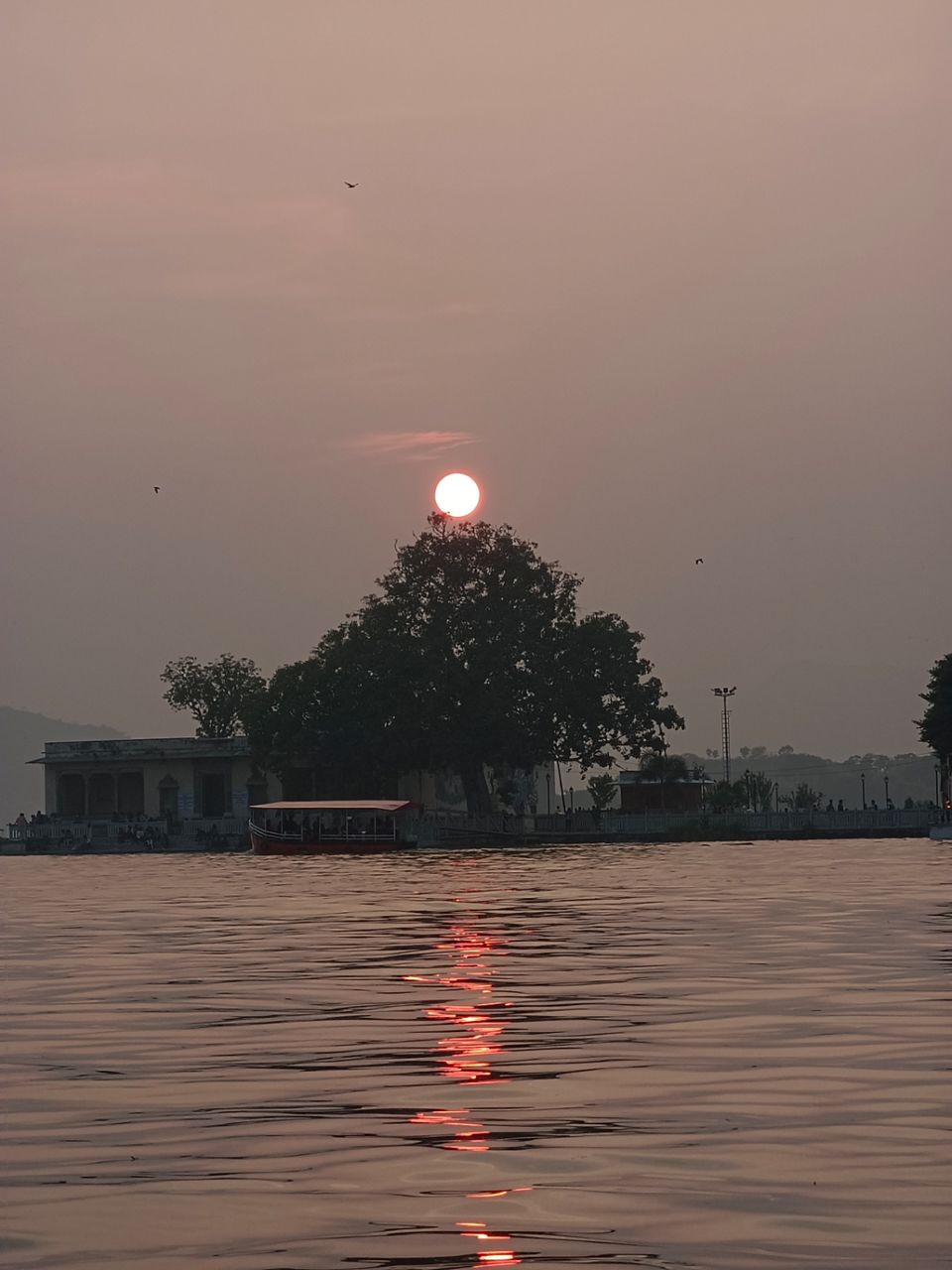 The Last Day
I love shooting golden hours, Be it Sunrise or Sunset . I woke up early in the morning, went directly on "Laal Ghaat" And the moment I entered the lake front, I was overwhelmed by the scenery.
Serene Lake, Lots of chirping of birds & No human noises, the ideal Atmosphere for meditation. I meditated for 15 mins, felt so good at that moment.
I shot some pictures and videos there & came back in hostel.
We again went out on streets of Udaipur to explore streets, food places & had a decent lunch there.
Later on the evening, We went out on "Ambraai Ghat"
to experience another sunset, which was the last sunset in udaipur. What a beautiful sight that was.
With these memories we left udaipur later in the evening. To be honest, Udaipur is one of the "Must Visit" places in India.
Thanks much for coming till here, Feel free to connect if you have any queries regarding the Udaipur itenary & Spots to visit.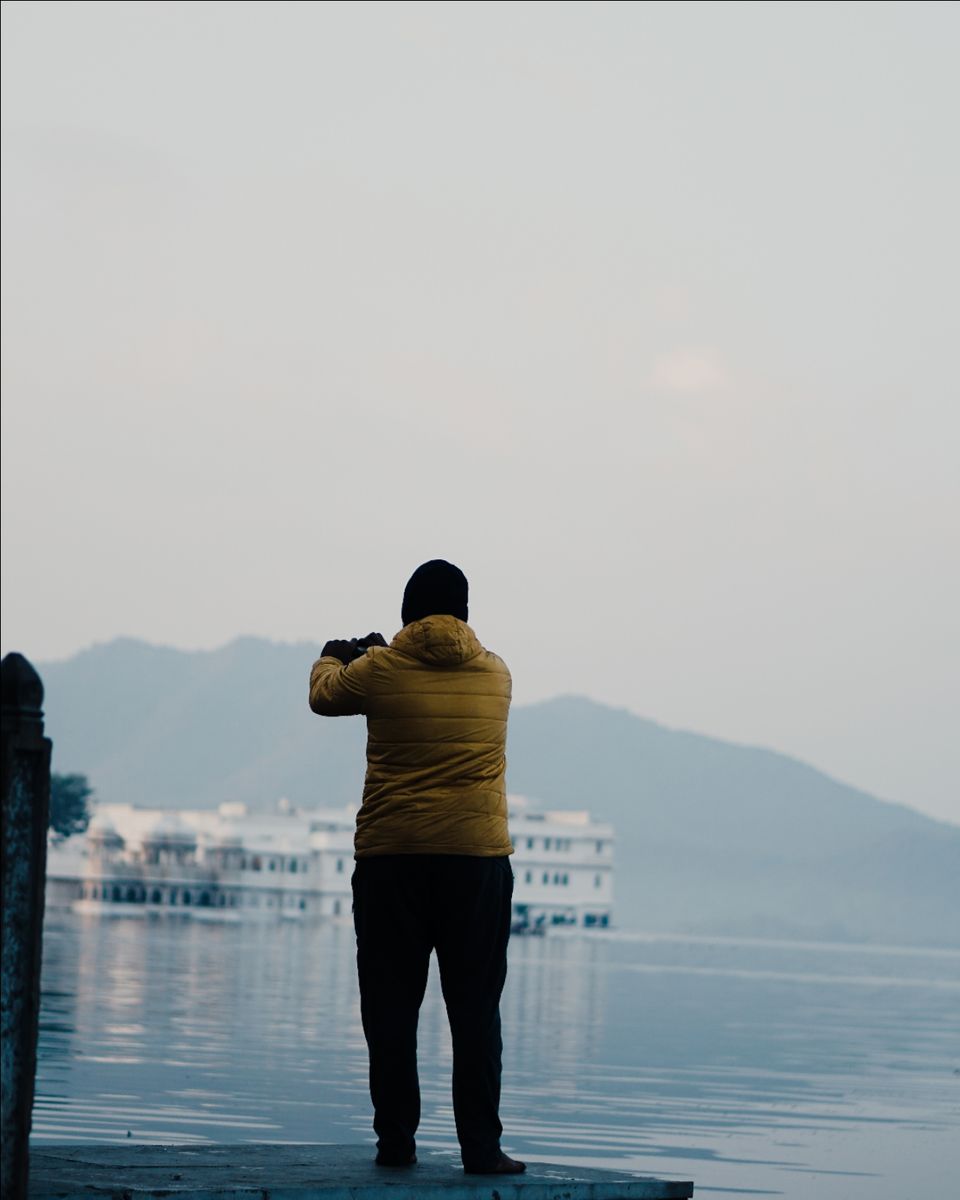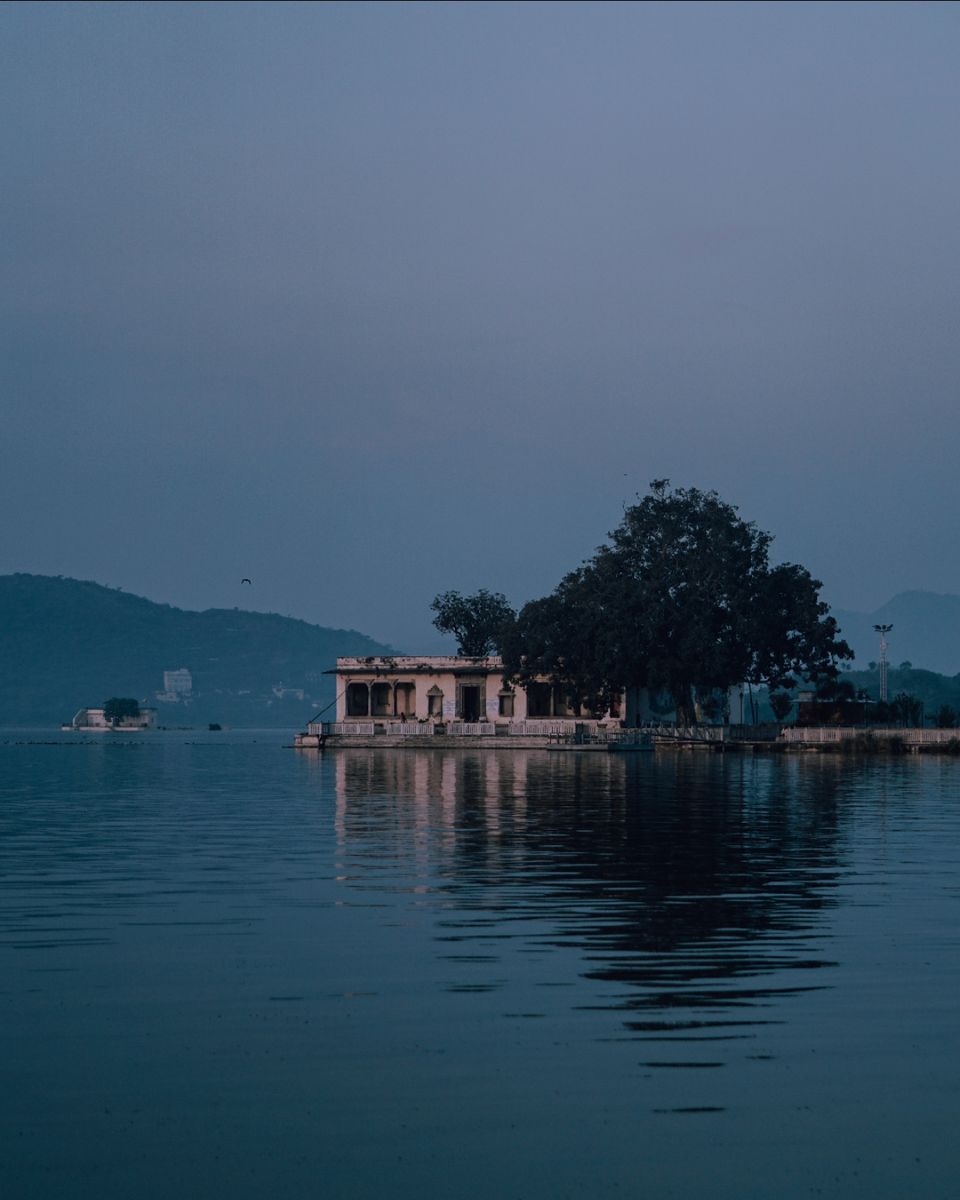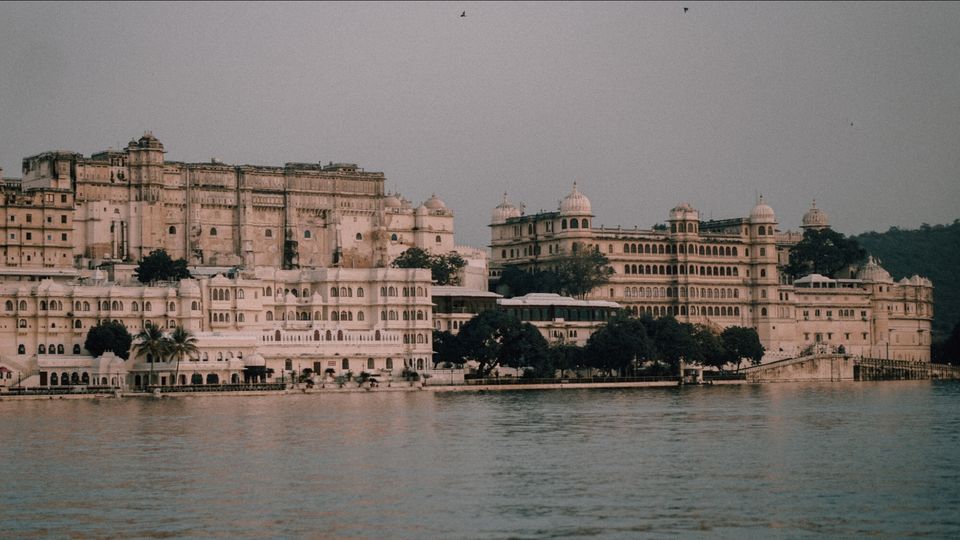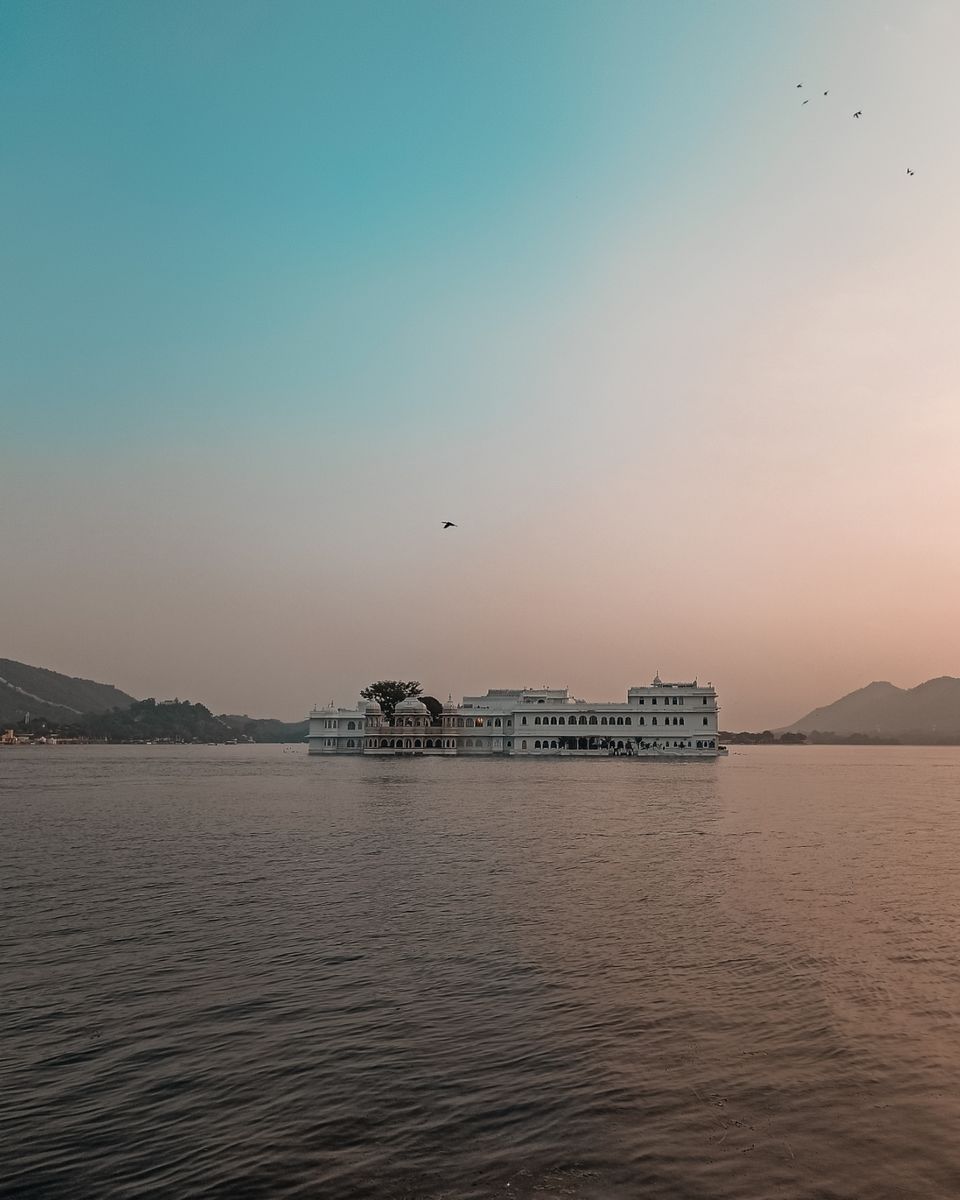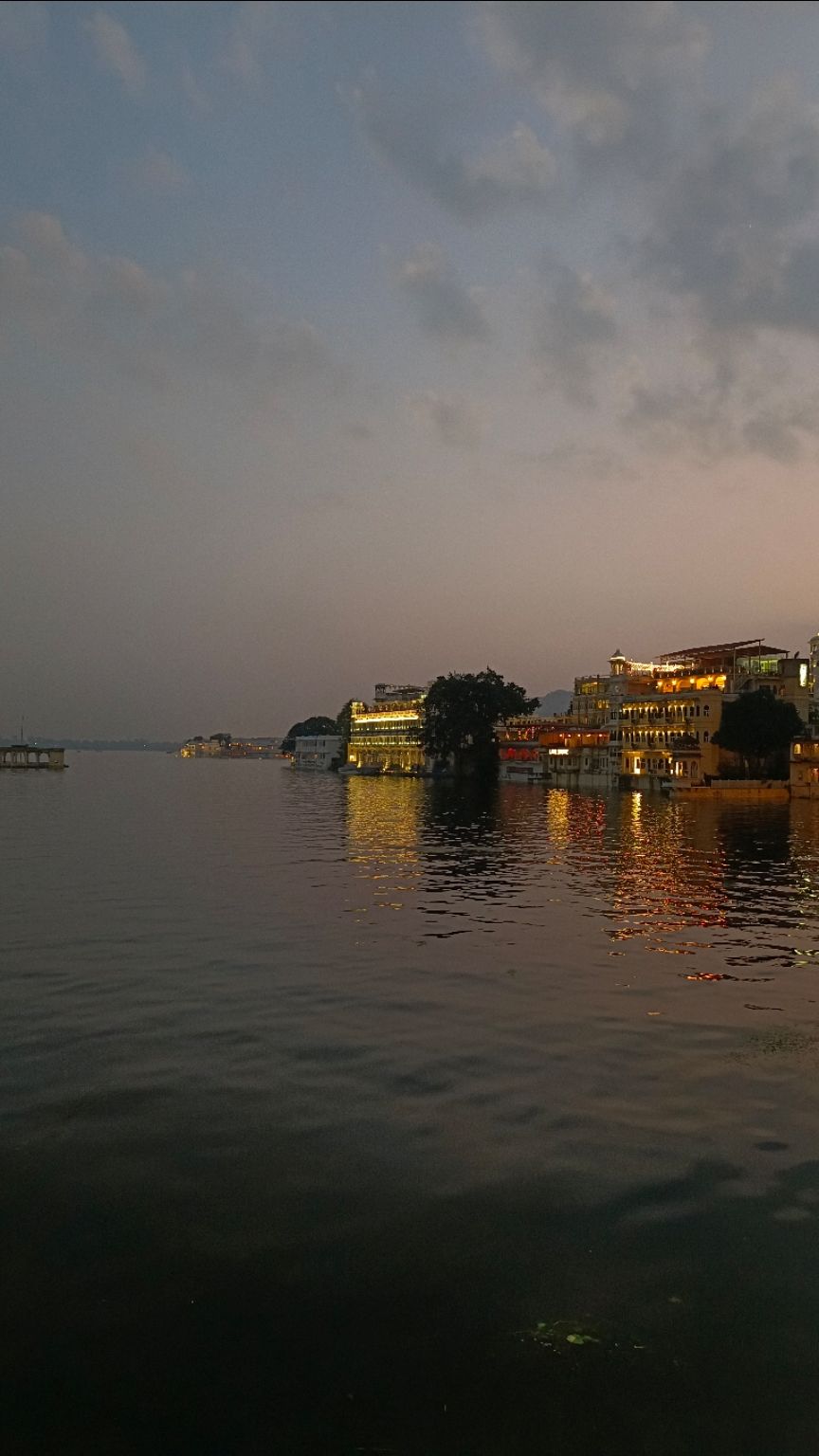 We went for the Rajasthan trip for a week & udaipur was our last location & the trip was going to end. With this thought, we landed in udaipur.
It was raining on that day, I murmured myself
"Gayi bhains paani me" which means This location is gonna be flop due to the heavy rains. We checked in our hostel, gotten fresh, had our breakfast in the beautiful cafe of our hostel. "Dreamyard Udaipur"
And from nowhere sun showed up !! I was quite happy. We prepared for the outing and went out for Bahubali hills, Unfortunately it was closed that day & we missed one of the magical sights of Udaipur City. The journey from hostel to the hills was fun.