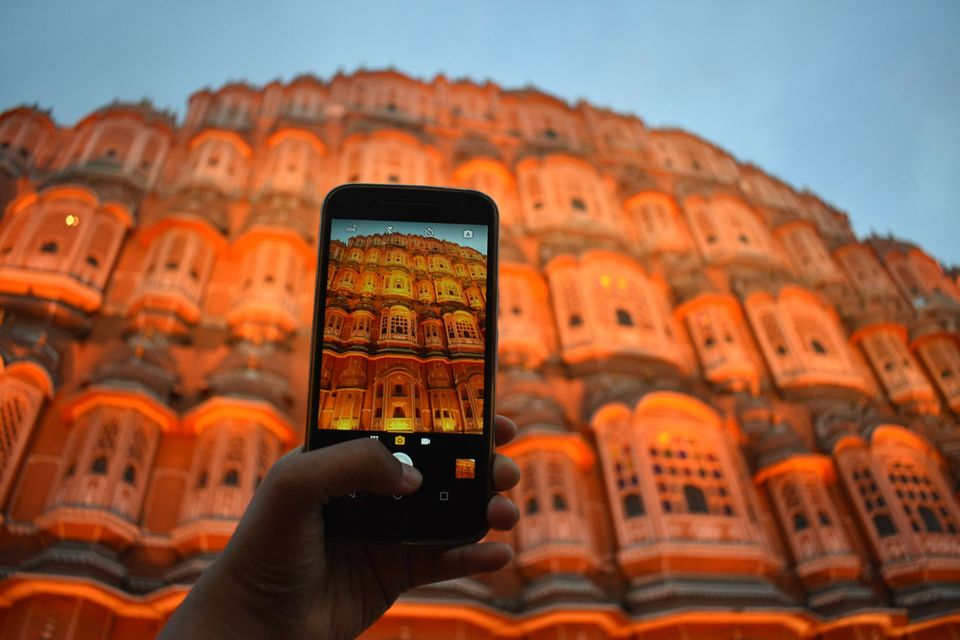 Being a medico it's always difficult to plan a holiday.After a hectic 9 months of preparation for pg entrance exam ,neet, I needed a best vacation.
                  Rajasthan was always in my bucketlist.Its really a royal state.Its palaces and forts are always reminders of the kingdoms ruled over it's regions.Its a symbol of ancient culture,customs and gave me immence pleasure after a wonderful backpacking solo trip.
              It was my dream to go for a backpacking solo trip.Rajasthan was indeed a best place for a solo trip I felt.All the places are so accessible here.Every major cities here are well connected by fights or trains or busses.You can choose according to your budget.Also every place has got wonderful backpackers hostels.People of Rajasthan are very humble and good.All these factors made me to select Rajasthan as my destination.
              I had booked a flight to Jaipur from Mangalore 15 days prior to my trip and a return flight to Bangalore.And I managed to find some good backpackers hostels such as Zostel, Mustache,Swan hostels.Also I read so many blogs about Rajasthan which really helped me a lot.
             It was 22 Jan 2019.The most awaited day had come.Excitement was at peak . Anxiety,excitement,bit of fear (though very less,as I must be courageous to go for a solo trip 😛 ).My parents are great and so sweet.They are really courageous to send their daughter on a solo trip. I'm very lucky to have them.
                                                                                      DAY-1
             I reached pink city ,Jaipur at 4.30 pm.Uber auto took me to the prior booked Zostel.I shared that room with 2 sisters from New Zealand and a girl from Pune.It was an awesome experience there.We had a kitchen, recreation room with real recreation.We had activities like painting ,movie night etc.That evening I roamed in the pink city,the old city of Jaipur.It was indeed a bliss to watch the litup streets of old city.Old city,Jaipur has got 9 gates bounded by a wall. Hawamaha and Albert hall museuml were a sight to watch when they are litup.jhori Bazar and bapu Bazar are famous markets to shop in Jaipur.I had samosa,kachori which are famous in Rajasthan.
Hawa mahal
 It is constructed of red and pink sandstone.We can get a beautiful view from the cafes located just opposite to it.Entry is from side.Its a treat to eyes when we watch Hawamaha at night with lights.
Albert hall museum
It is the oldest museum of the state and functions as the State museum of Rajasthan. The building is situated in Ram Niwas garden outside the city wall opposite New gate and is a fine example of Indo-Saracenic architecture.
                               Samosas and kachori are the staple food of Rajasthan😂.People eat these foods all the time.he he.....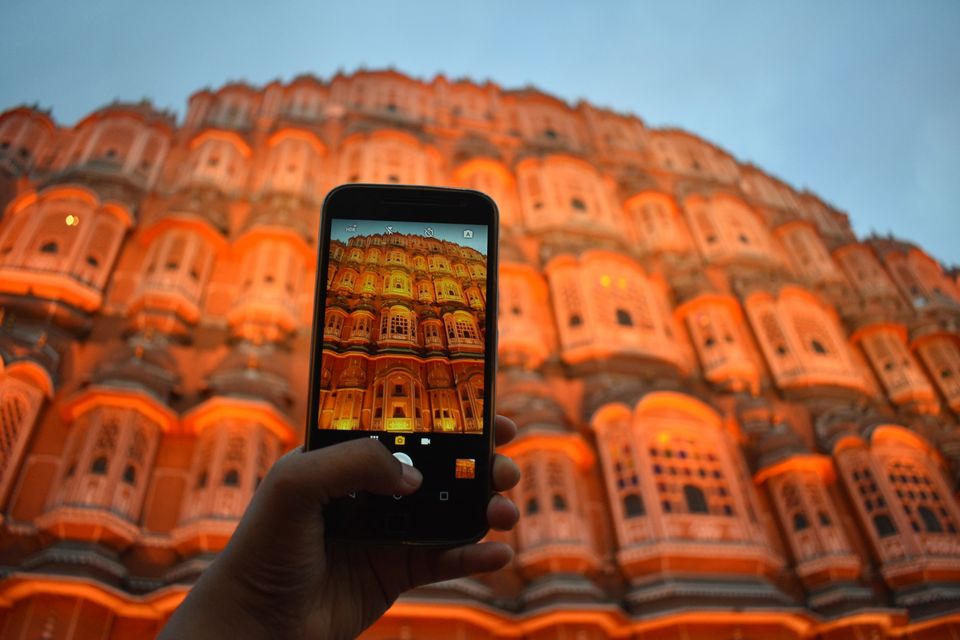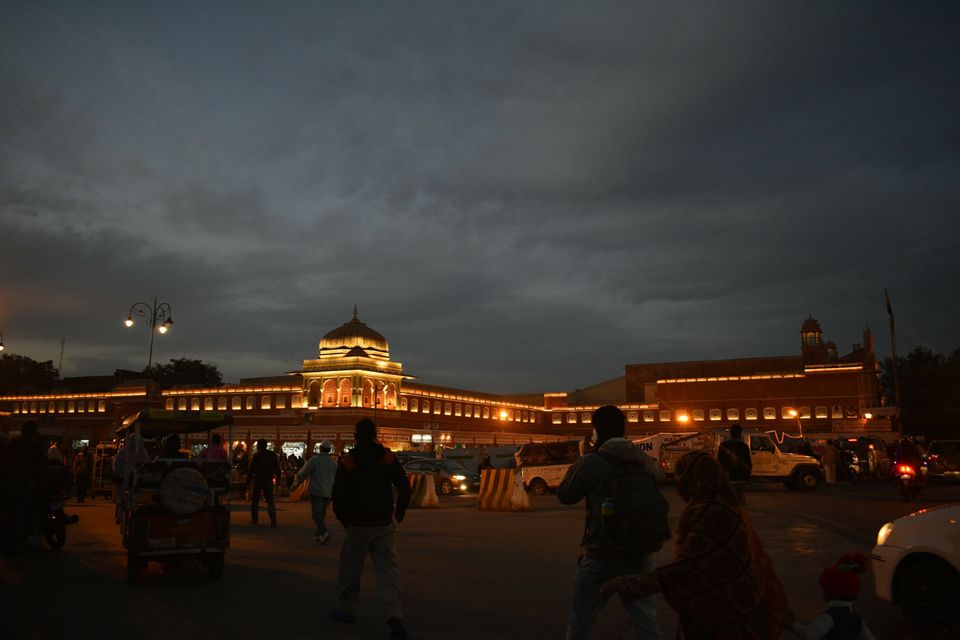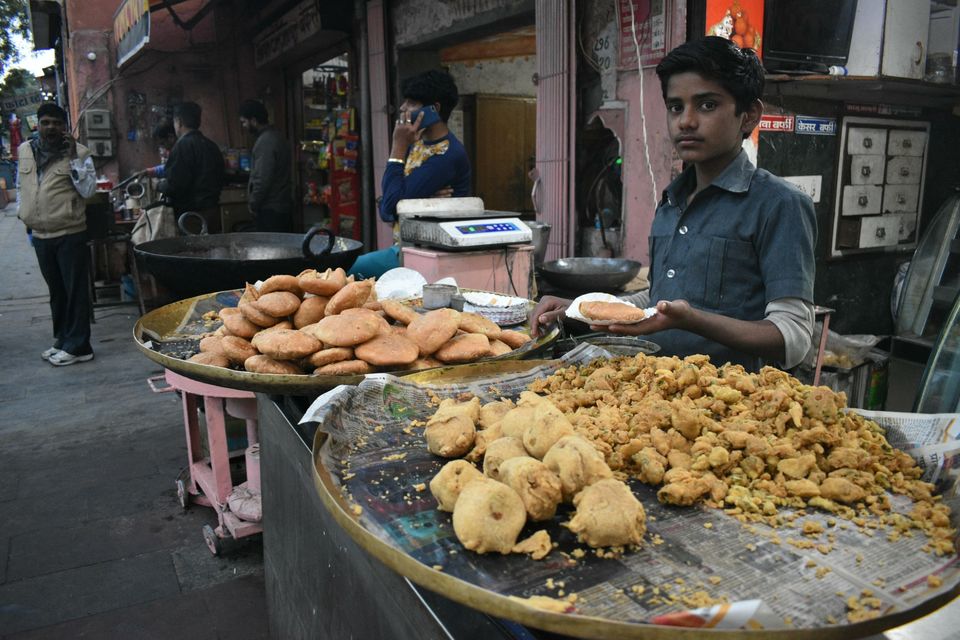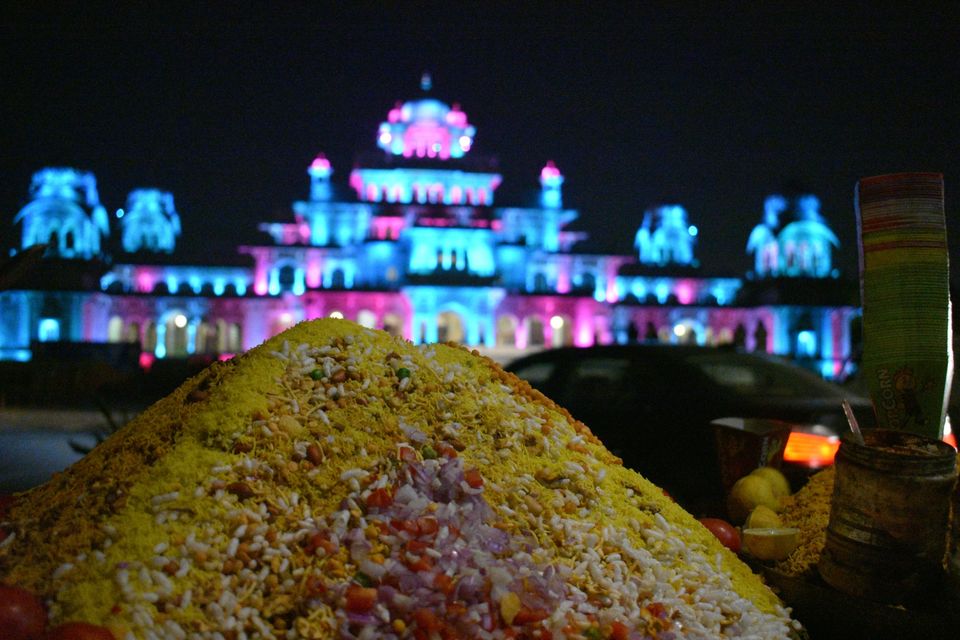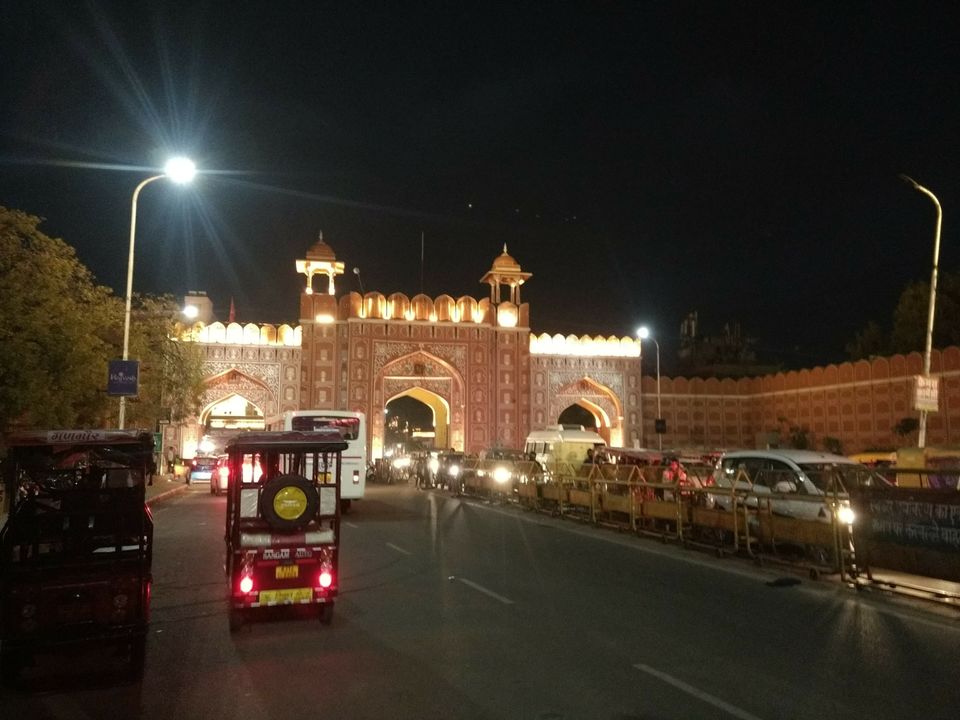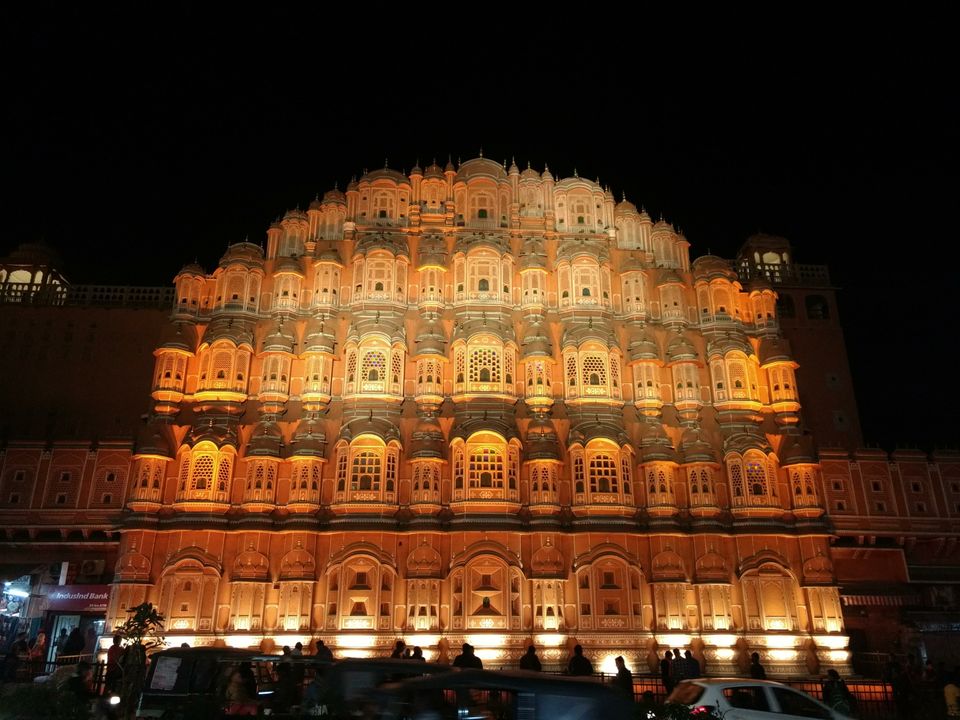 Next day early morning ,I visited Jalmahal, situated in Mansagar lake. I planned to see sunrise on it's backdrop.But I got bit disappointed as the climate was not that good.I hired an auto for whole day and visited galtaji temple(monkey temple), sisodiya Rani bhag,Vidya bhag,Amer fort,jaigarh fort,nahargarh fort,Panna meena ki kund.
Jalmahal
 Jal Mahal is a palace in the middle of the Man Sagar Lake in Jaipur city. The palace and the lake around it were renovated and enlarged in the 18th century by Maharaja Jai Singh II of Amer.
             Flocks after flocks of pigeons accumulate all over and around the courtyard. Once a flock has eaten to its heart's content, it flies away from the spot to make way for the next flock of pigeons to do the same. Yes, all of them fly off at once! (And trust me, it is an unforgettable moment when a flock of thousands of pigeons just casually flies over your head!).
Galtaji mandir(monkey temple)
        Galtaji is an ancient Hindu pilgrimage about 10 km away from Jaipur.natural spring emerges high on the hill and flows downward, filling a series of sacred kunds (water tanks) in which pilgrims bathe.
 The temple complex of Sita Ram ji temple is  known as the Monkey temple (Galwar Bagh) in travel literature, due to the large number of monkeys who live in the largely abandoned and only partially restored temples.
Sisodia rani garden and palace...
It consists of tiered multilevel gardens with fountains and a palace.
Amber palace inside Amer fort
            This magnificent fort comprises an extensive palace complex, built from pale yellow and pink sandstone, and white marble.The architecture is beautiful It consists of the Diwan-i-Aam, or "Hall of Public Audience", the Diwan-i-Khas, or "Hall of Private Audience", the Sheesh Mahal (mirror palace), or Jai Mandir, and the Sukh Niwas where a cool climate is artificially created by winds that blow over a water cascade within the palace. 
Nahargarh fort,sunset point
             It is one of the beautiful sunset point in Jaipur.Also one can get an awesome view of Jaipur city.This fort is one of the defence ring of Jaipur city.
jaigarh fort
            Jaigarh Fort is located on the Hills of Eagles. It houses world's largest cannon on the wheels called 'Jaivana Cannon'. It offers panoramic view of Amer palace.
            Every fort has its own museums consisting of the remnants of rulers of Jaipur,palaces,and beautiful architecture.I was mesmerized by the beauty of Jaipur.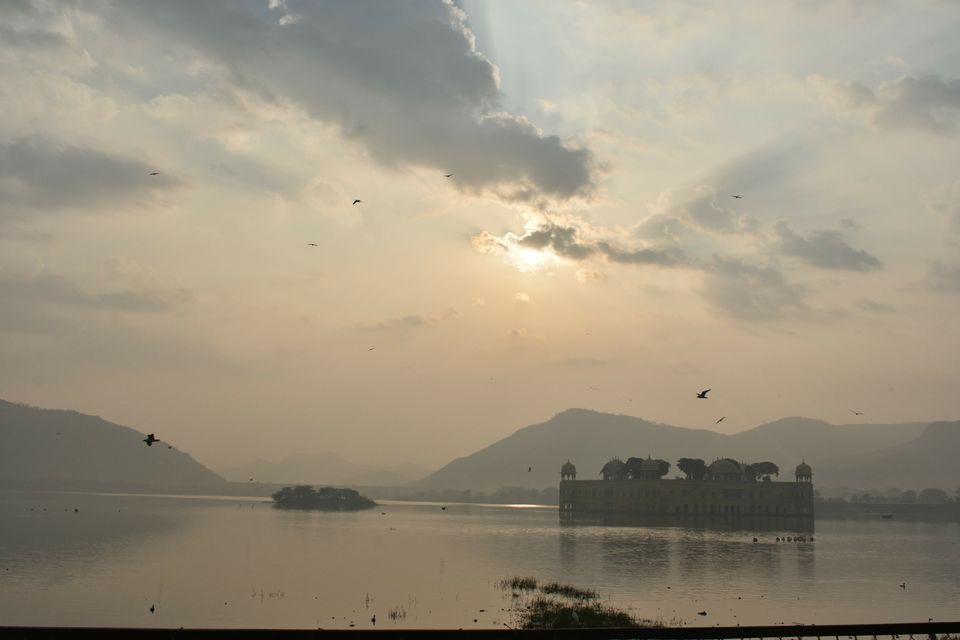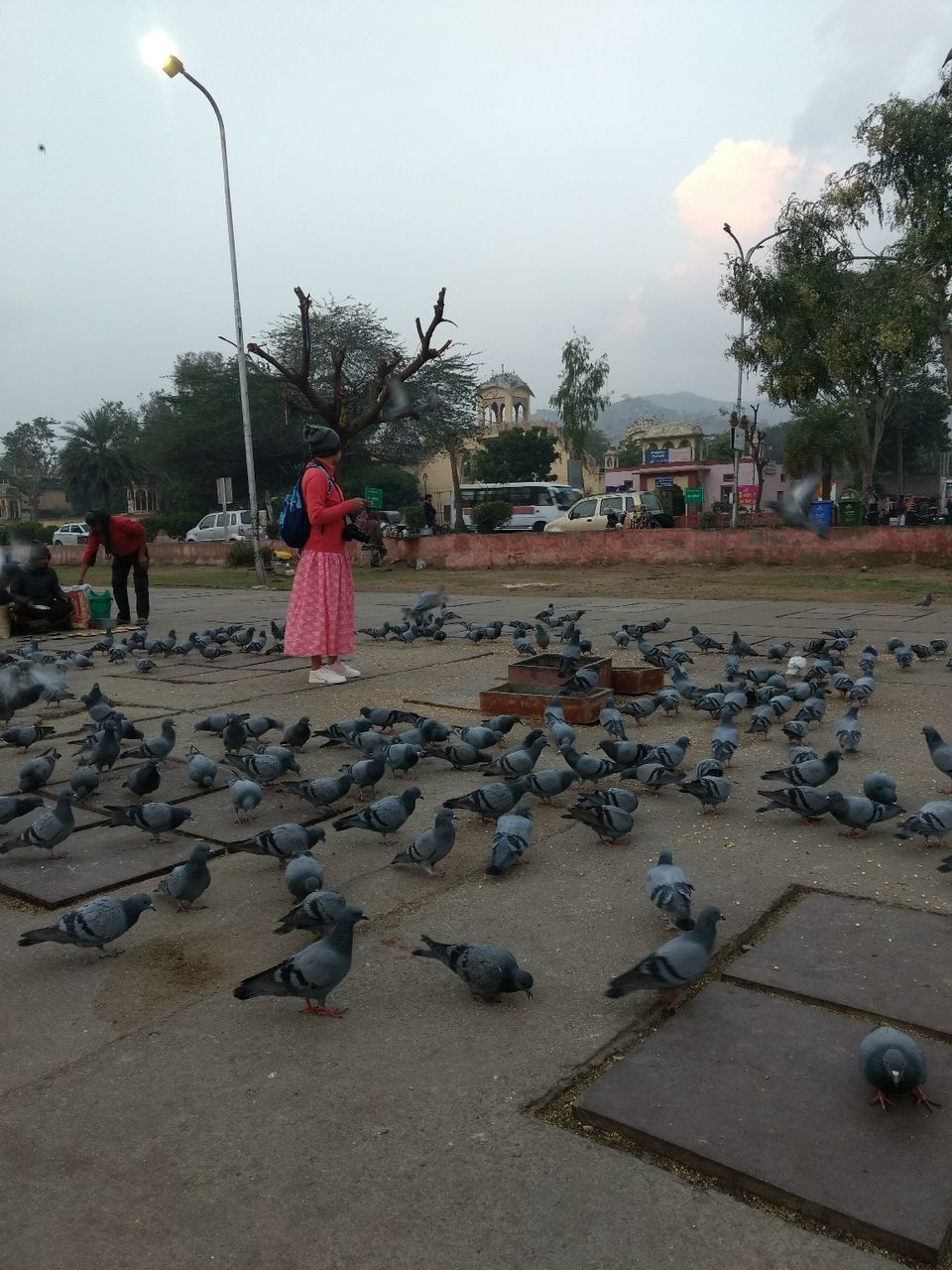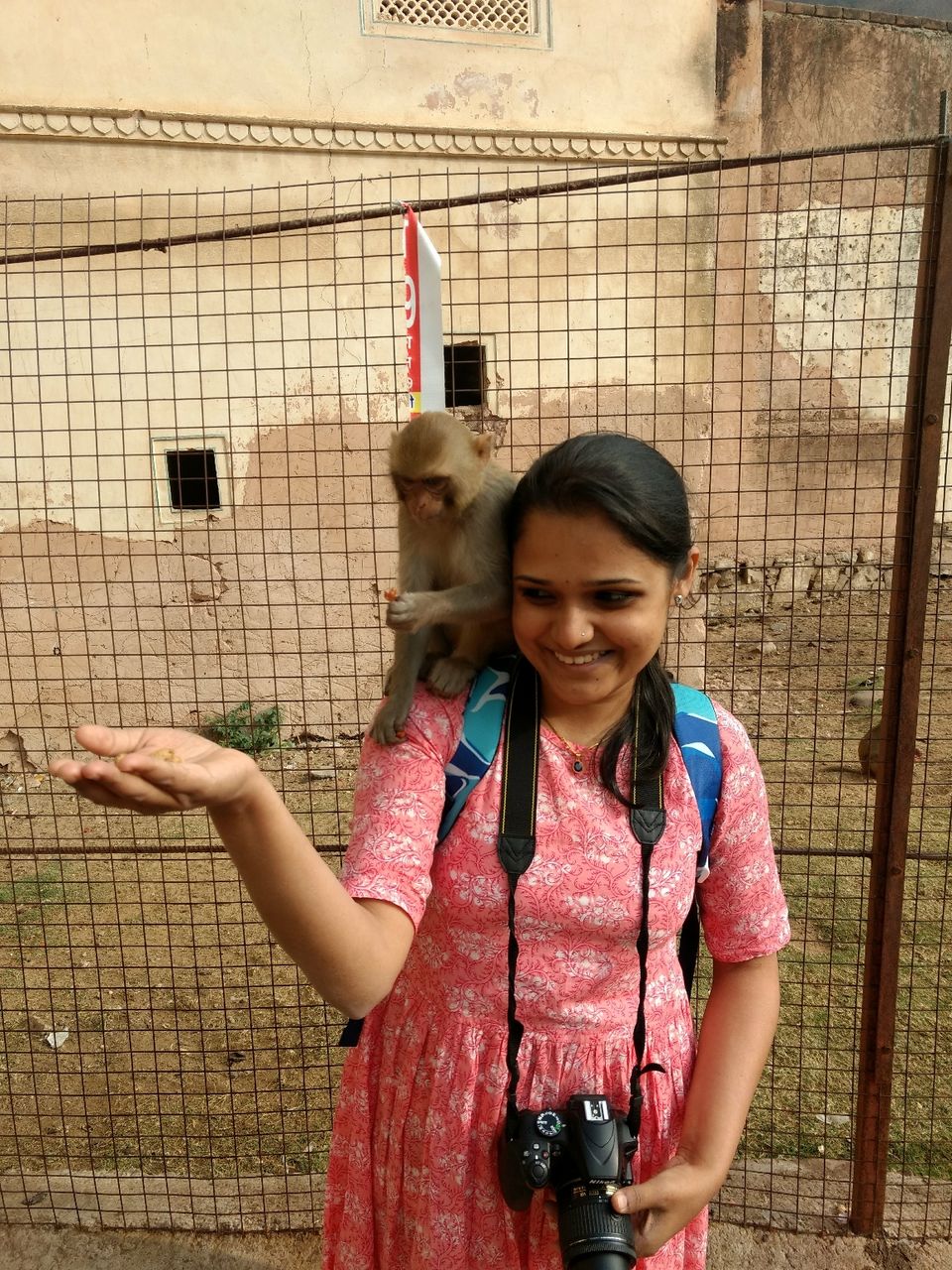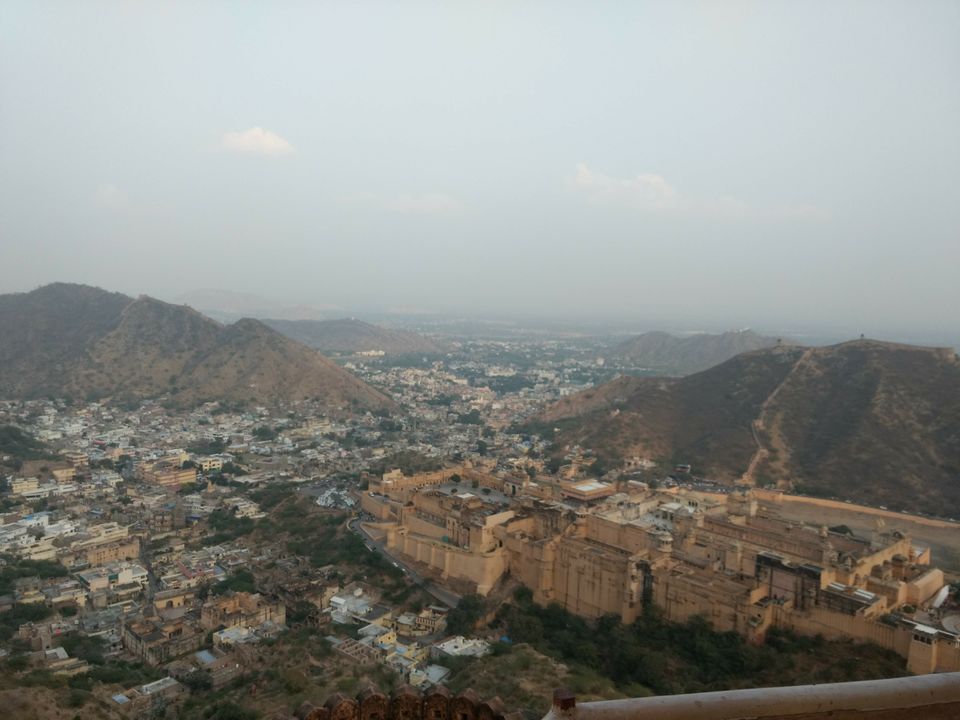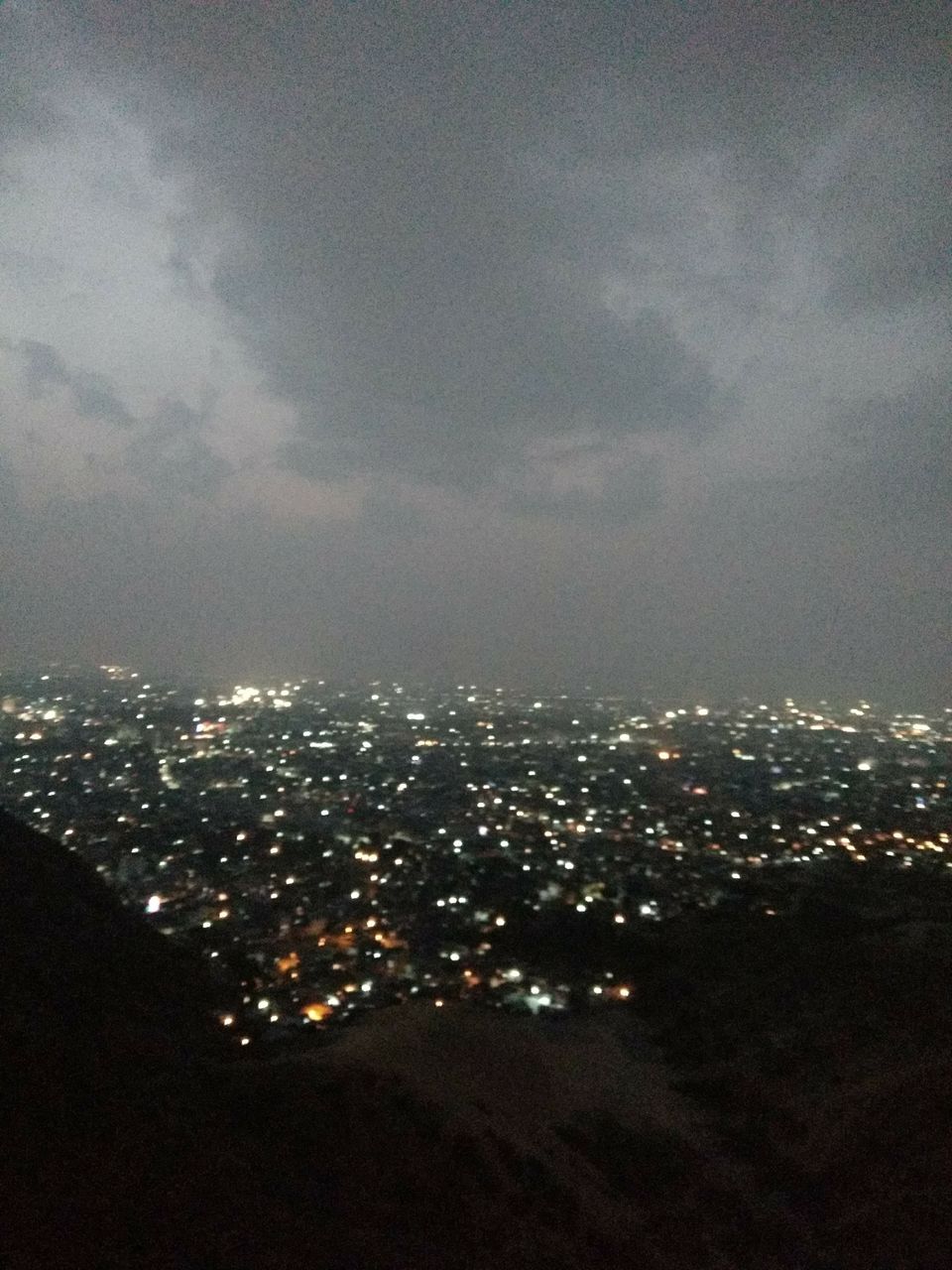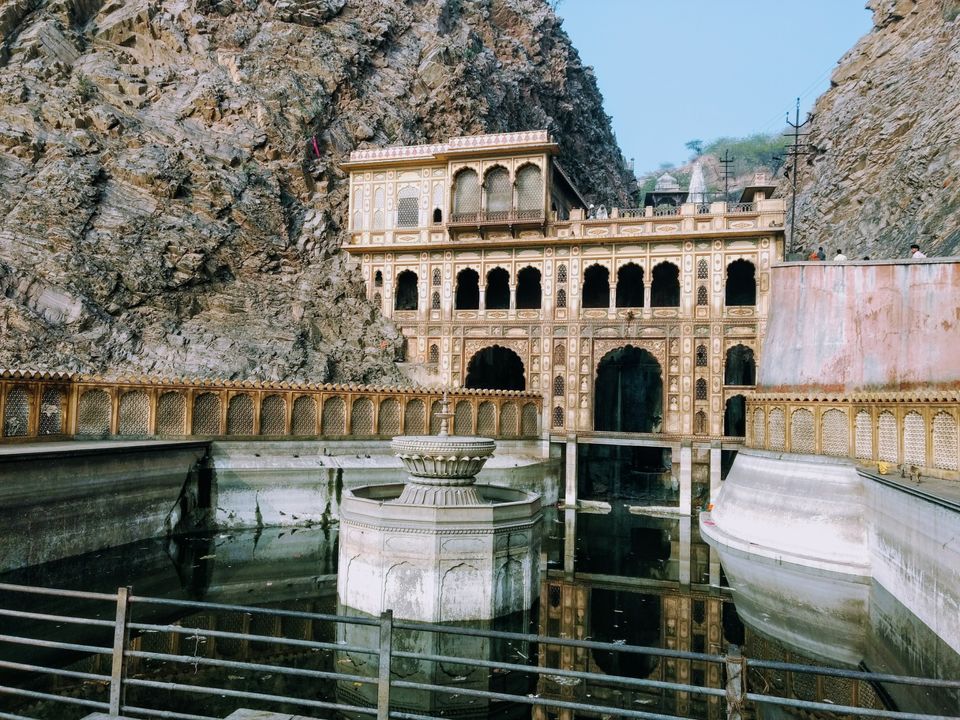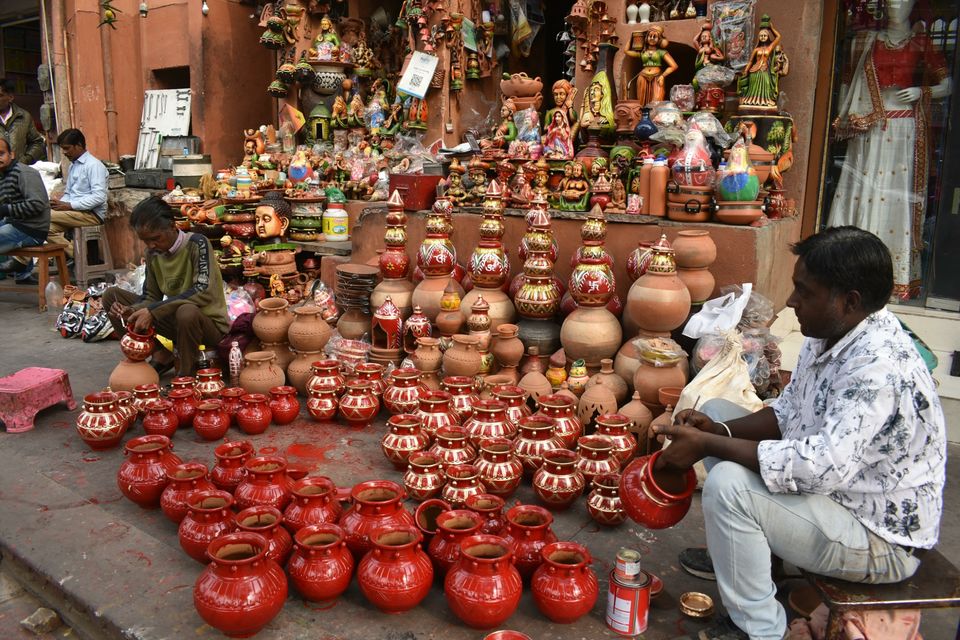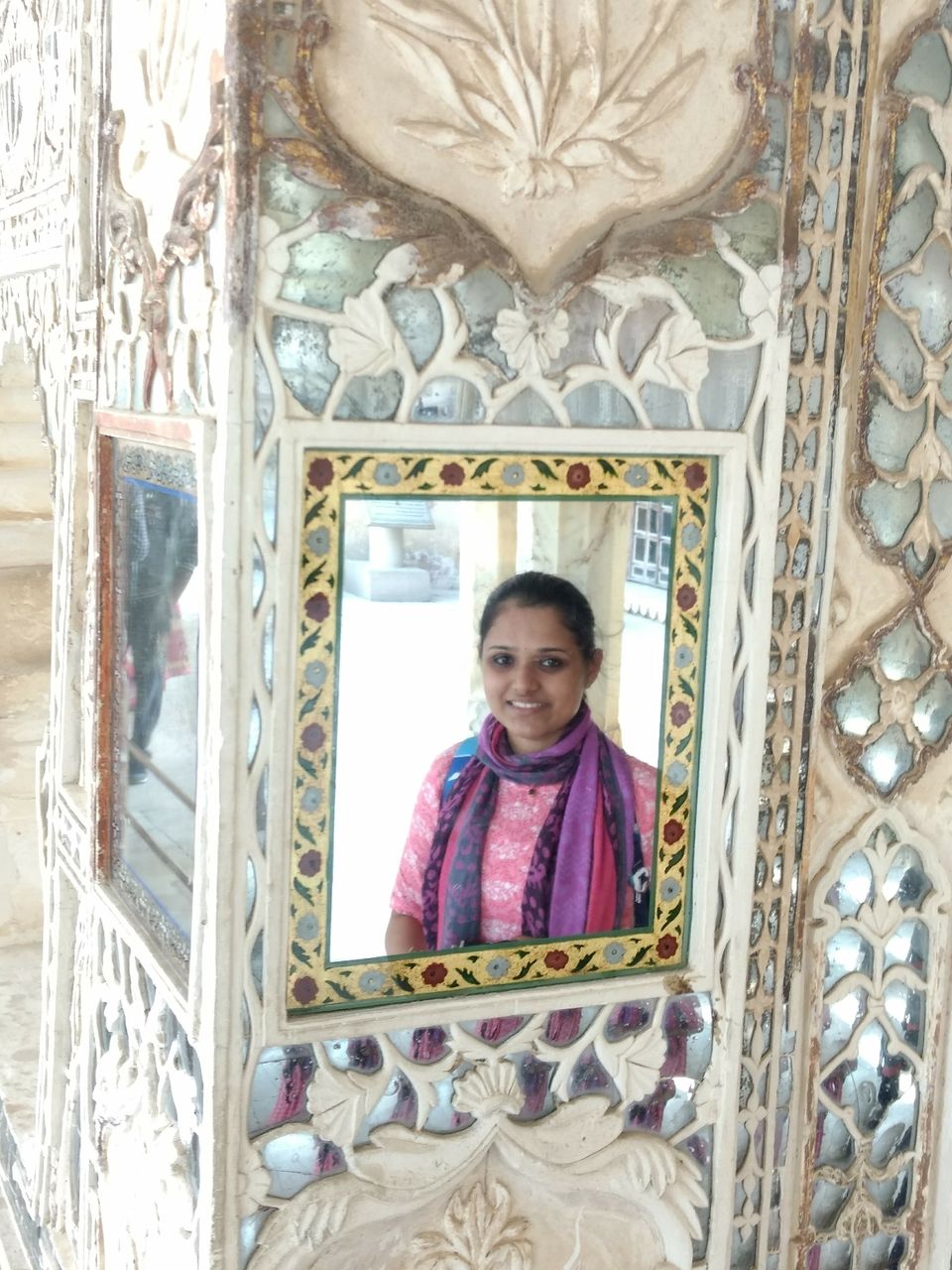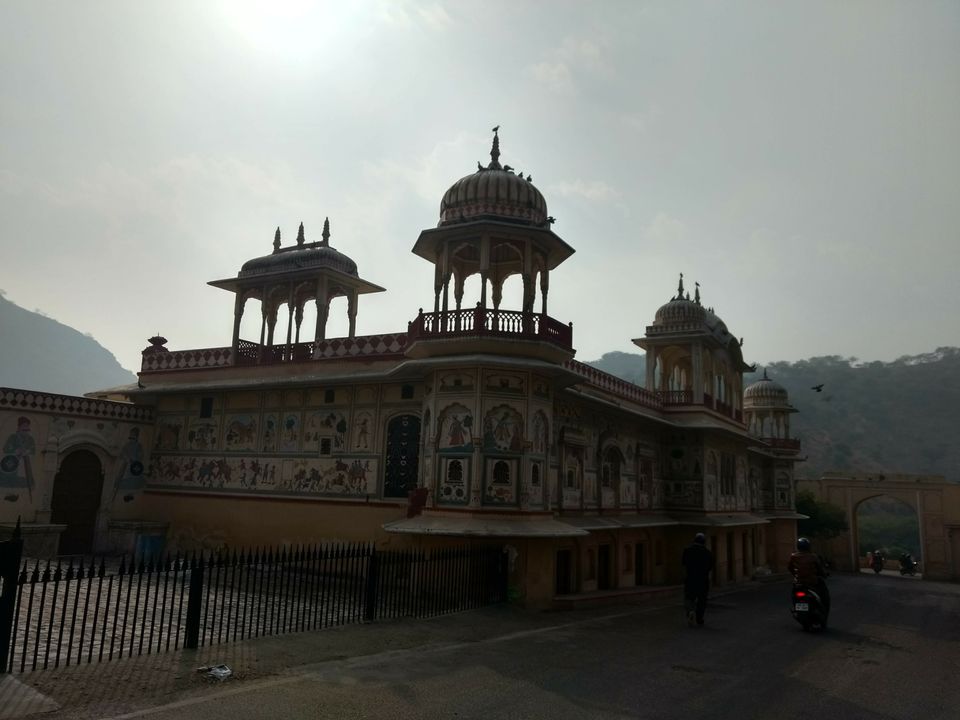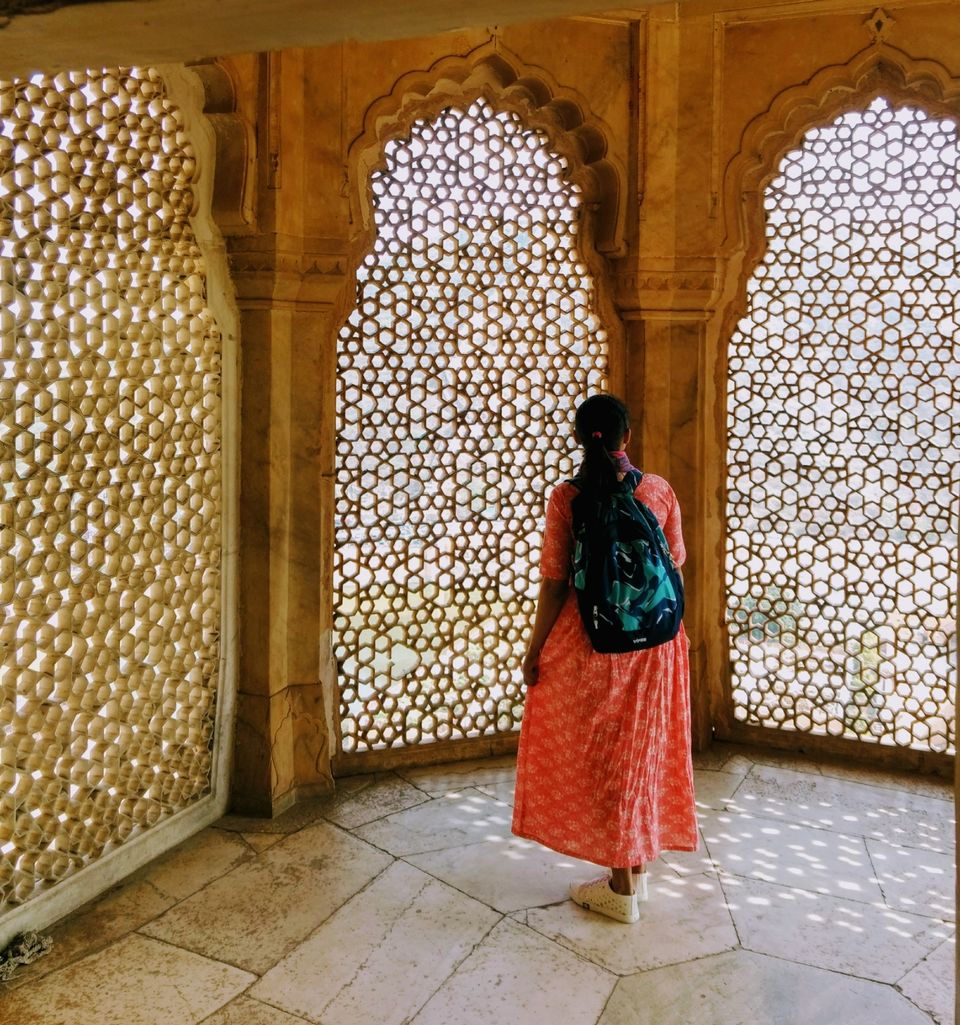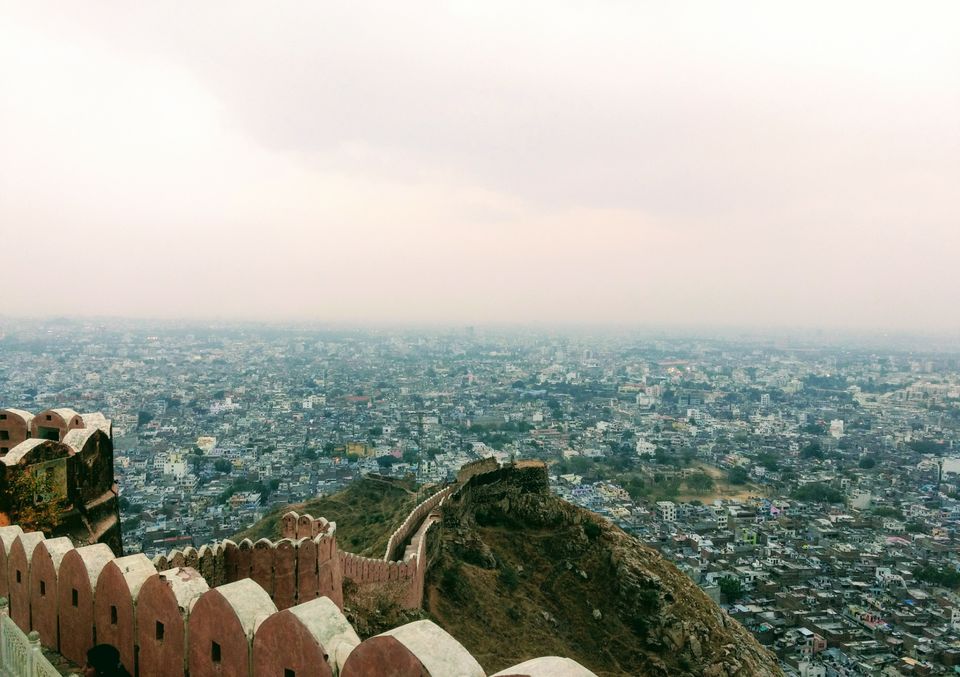 Many places in Jaipur are at walkable distance like Hawamaha,city palace,Jantarmantar,Albert hall museum,Birla mandir,bazars etc
Hawa mahal
        Its unique five-story exterior is akin to the honeycomb of a beehive with its 953 small windows called jharokhas decorated with intricate latticework.[1] The original intent of the lattice design was to allow royal ladies to observe everyday life and festivals celebrated in the street below without being seen, since they had to obey the strict rules of "purdah", which forbade them from appearing in public without face coverings.
Jantar mantar museum
It is collection of nineteen architectural astronomical instruments built by the Rajput king Sawai Jai Singh II. It is UNESCO world heritage site.
Mubarak mahal
Mubarak Mahal, meaning the 'Auspicious Palace', was built with a fusion of the Islamic and Rajput architecture.
City palace
          City Palace forms one of the most famous tourist attractions and a major landmark in Jaipur. The beautiful palace was built by Maharaja Sawai Jai Singh 
    
       
Albert hall museum
        It is a home for thusands of pigeons and it's a treat to eyes to watch them.Evenings are beautiful here.
           That evening it rained heavily in Jaipur.It added extra cold to already super cool Jaipur.Hot coffee was perfect combination with hot samosas.
           I met so many new friends in Zostel Jaipur.We had pot painting sessions,movie night,lots of chit chatting.For a day I had forgotten that I'm on a solo trip.
              With awesome memories of Jaipur ,I headed towards Lake city Udaipur by a train....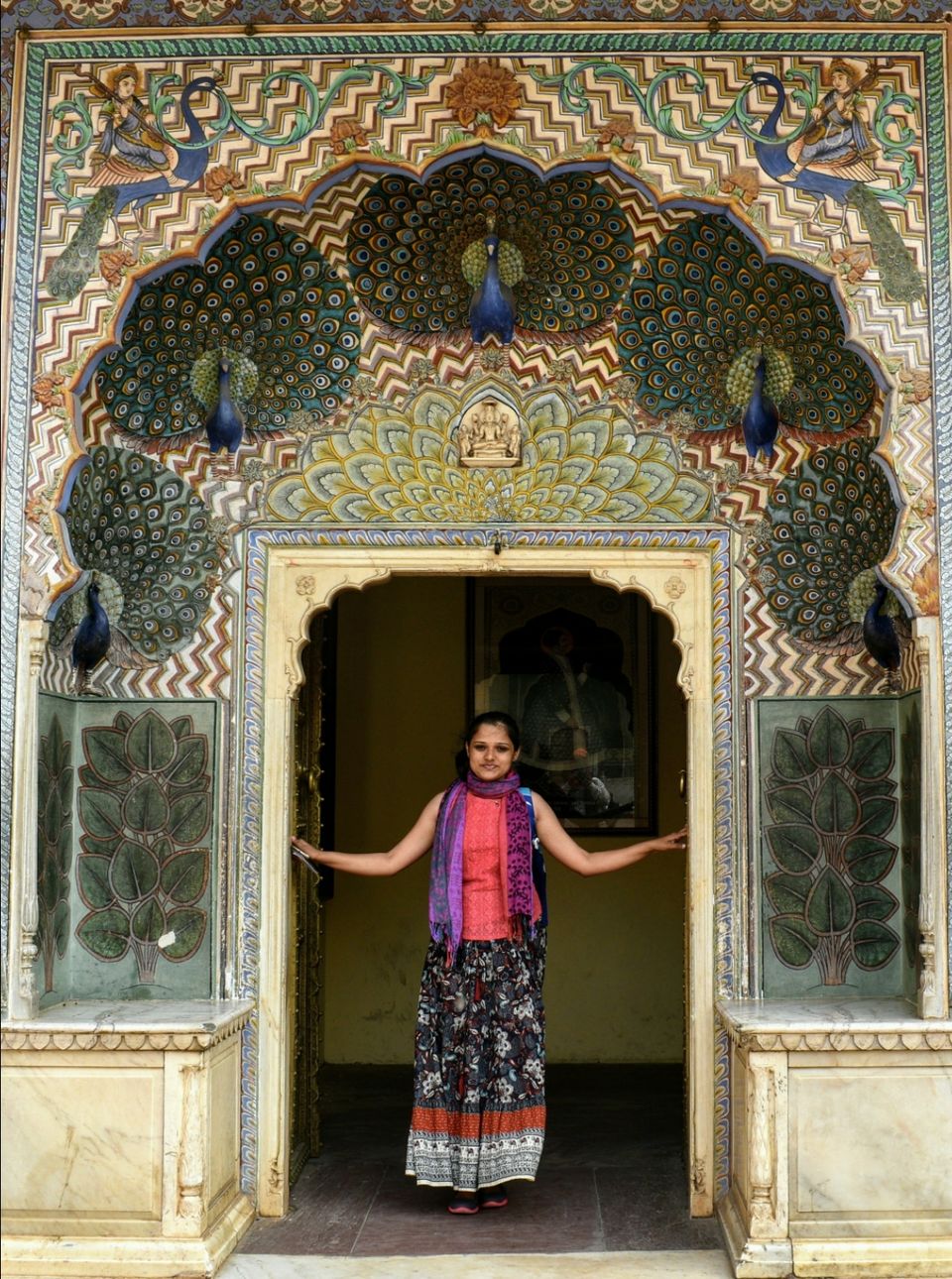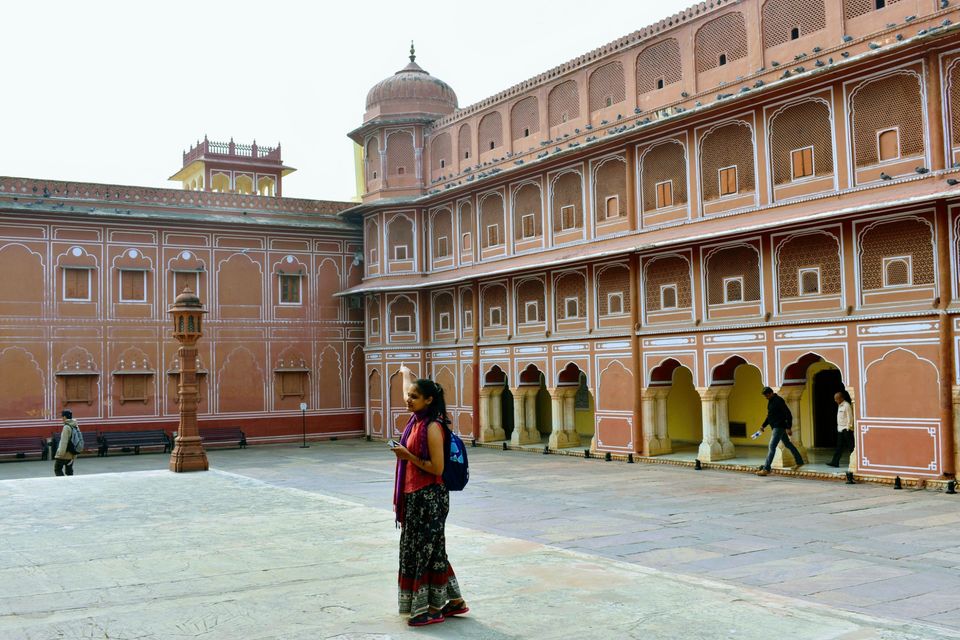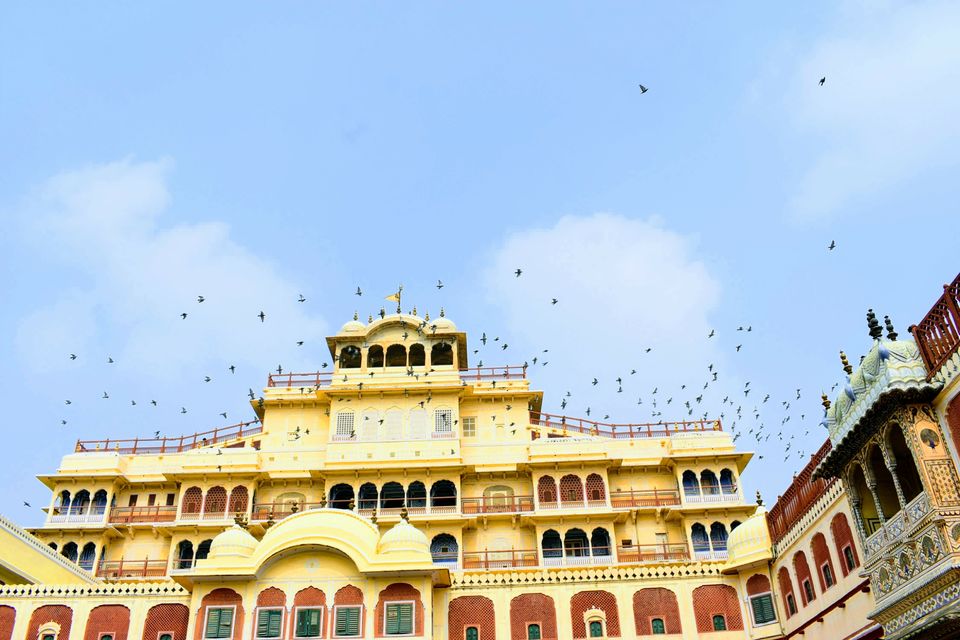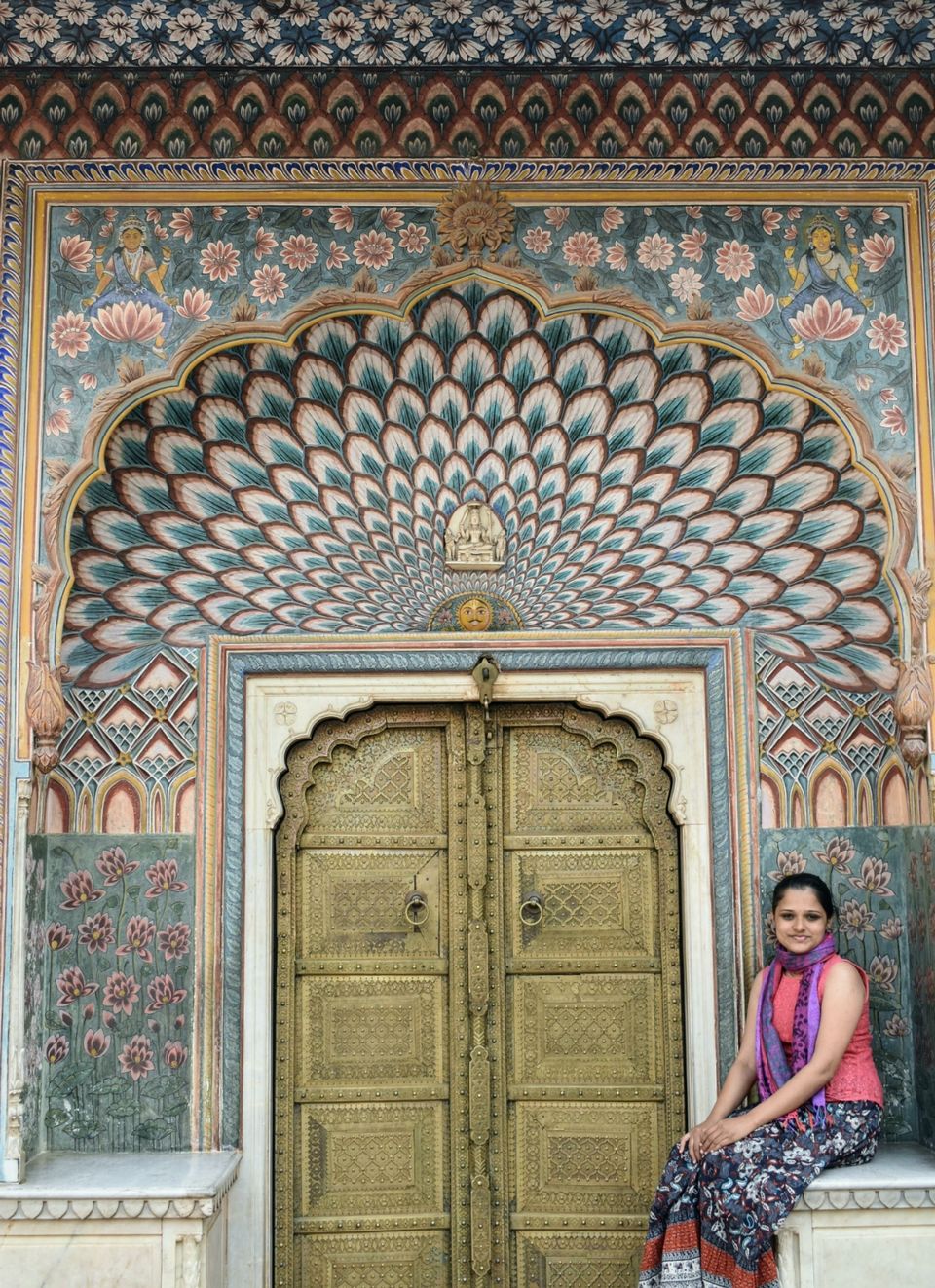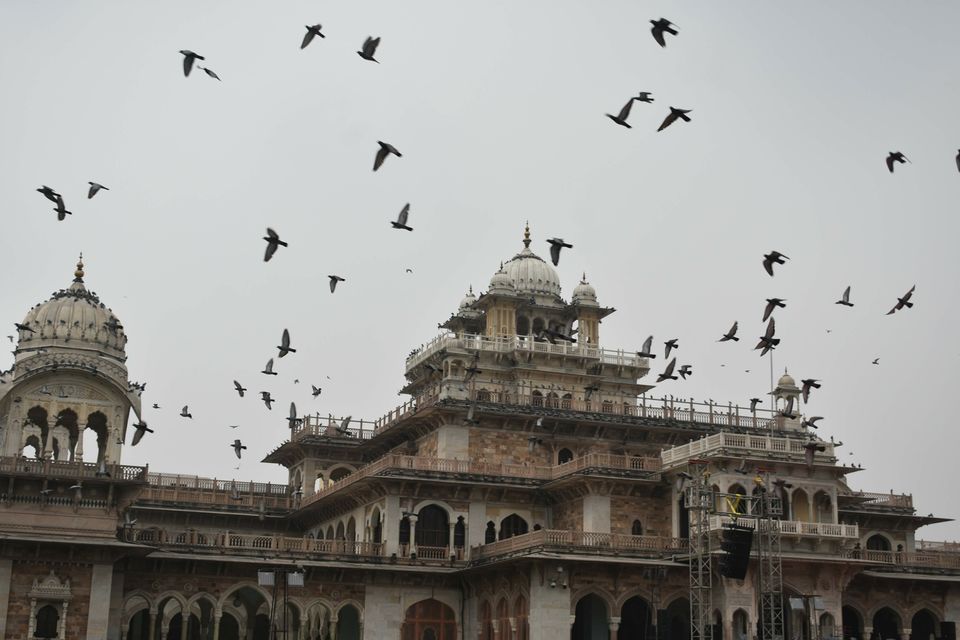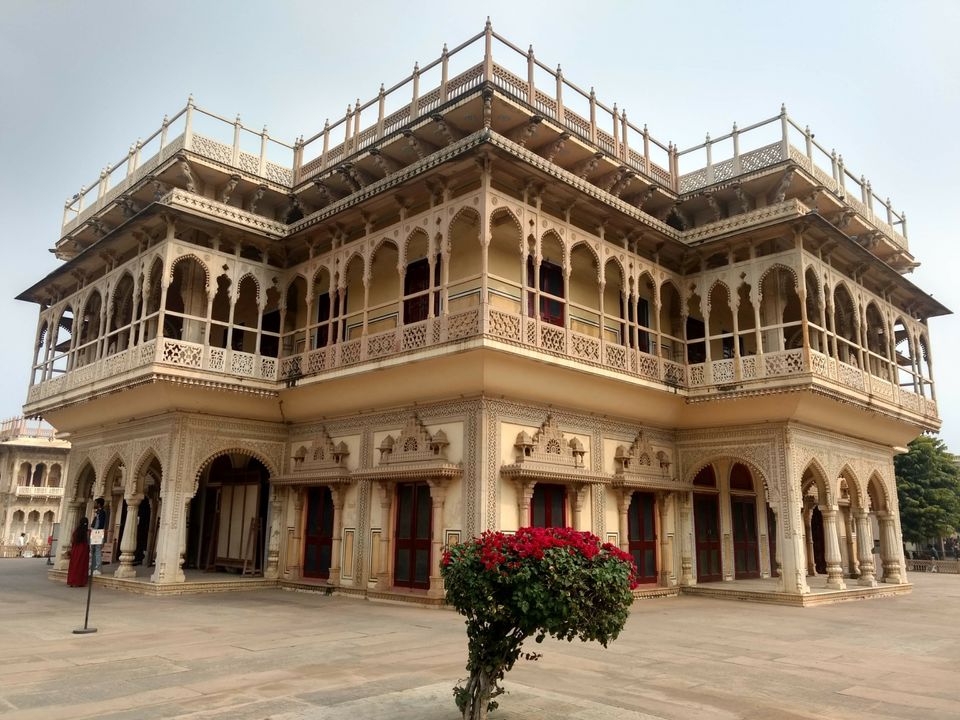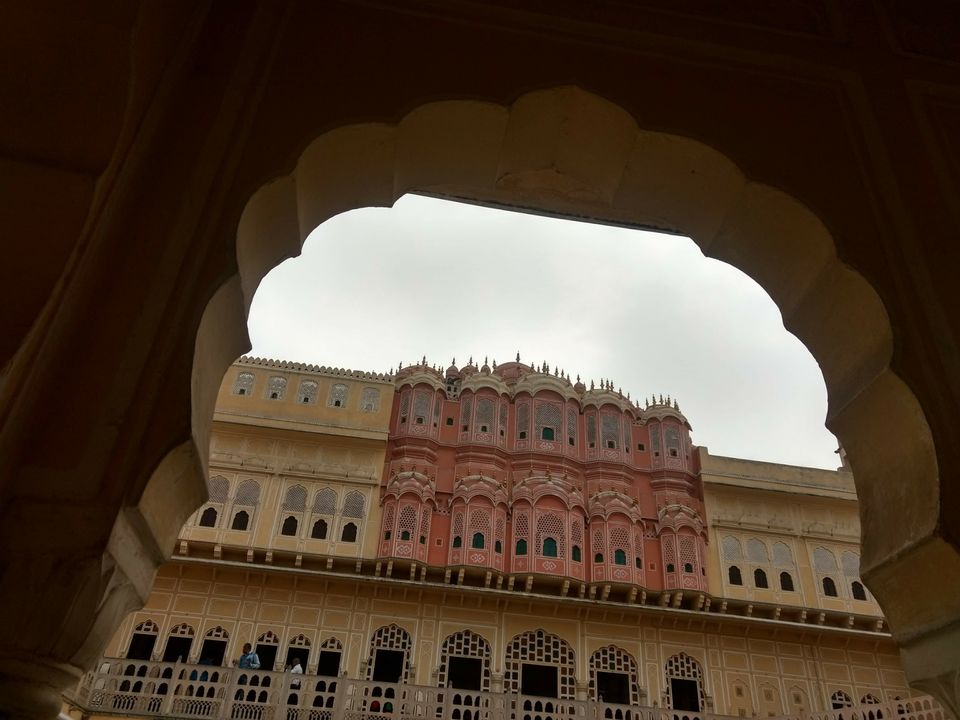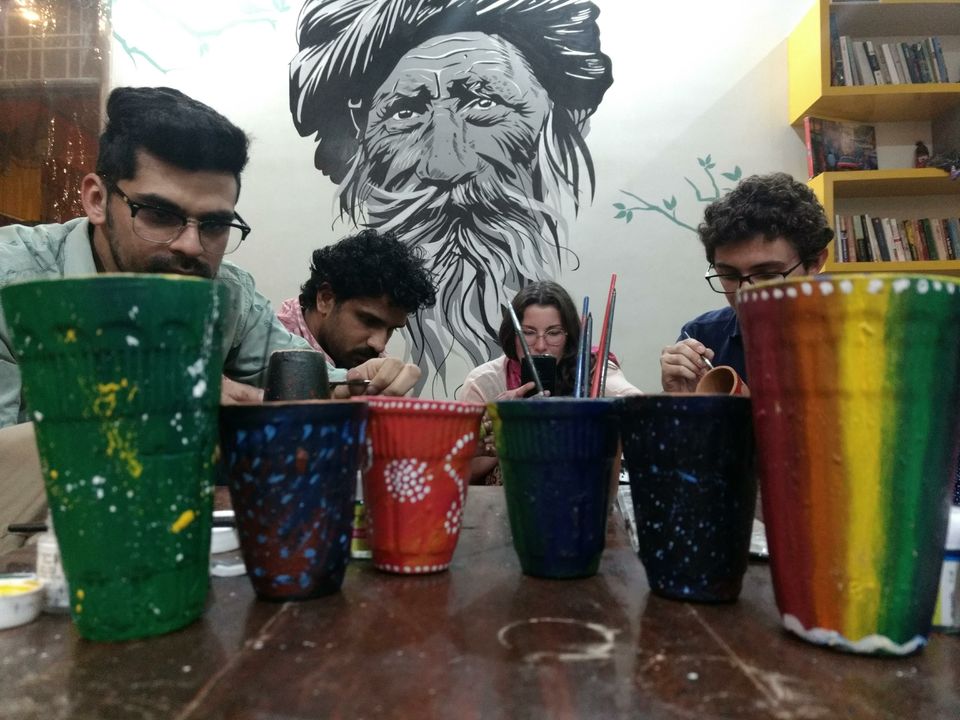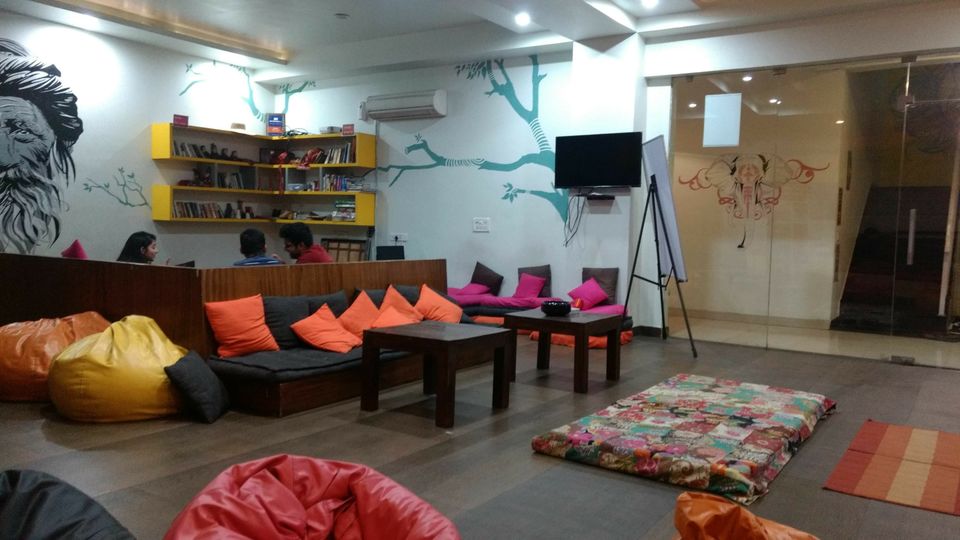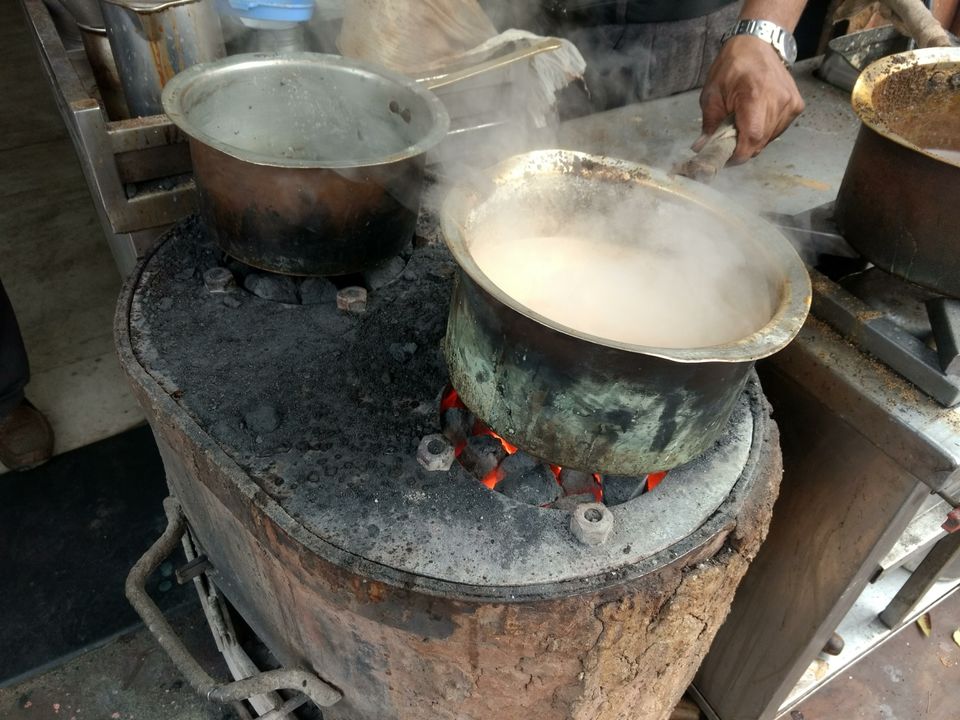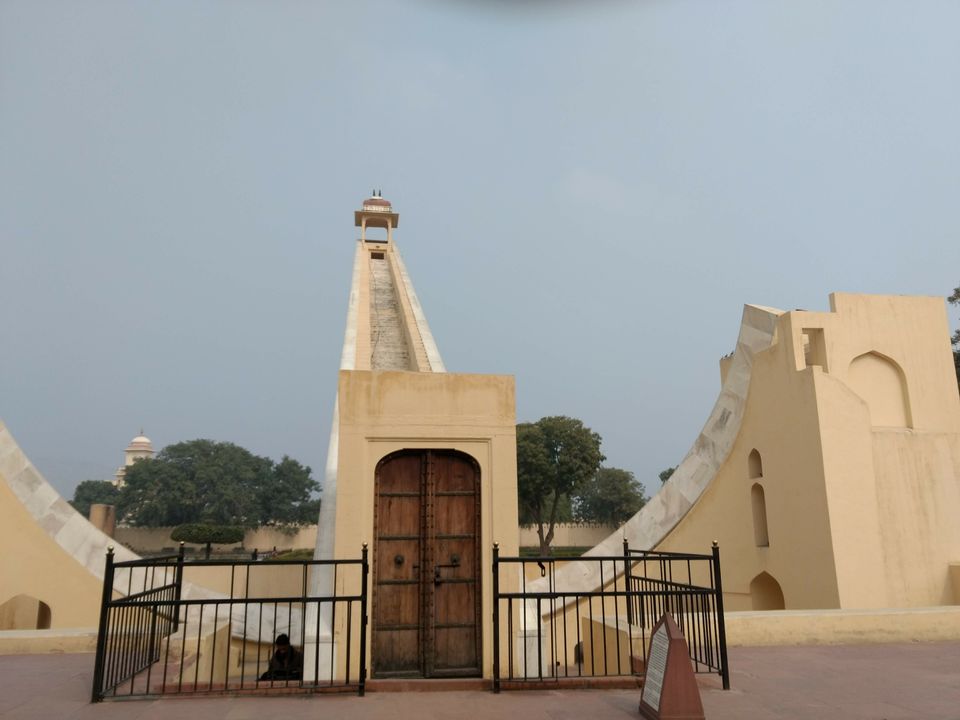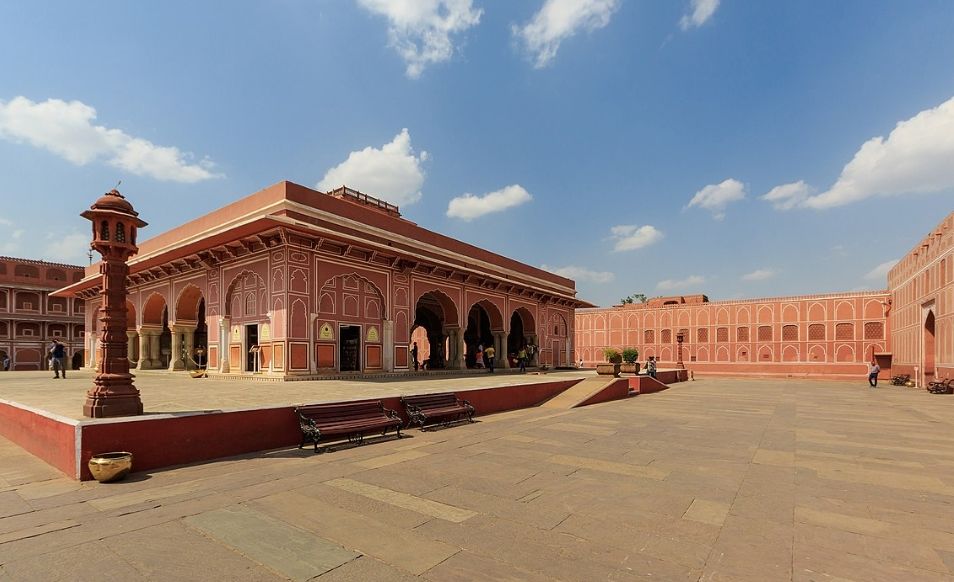 Day-4 ,5
          I checked in to Mustache hostel ,Udaipur.It is called the Venice of east.It is covered by beautiful Aravali range of hills all around.There are 6-7 lakes in the city of Udaipur.Hence the city of lakes.Fantastic palaces, temples, havelis (traditional, ornately decorated residences) and countless narrow, crooked, timeless streets are additive to the beauty of romantic city Udaipur.
Lake pichola,Fateh Sagar lake,City palace museum,Karnimata mandir,Jagdish temple,monsoon palace,Ahar cenotophs,Doodh talai lake,Badi lake,Ambrai ghat,Ganghur ghat,Neemach mata mandir etc are the places to visit in Udaipur.
Lake pichola 
Pichola Lake is an artificial fresh water lake and one of the oldest & the biggest lakes in Udaipur.Boat riding is famous here It covers most part of Udaipur.It surrounds Tajlake palace,Jagmandir palace hotels.
It's one of the scenic beauty in Udaipur.One can view most beautiful sunset on the backdrop of it.
                             
Gangaur ghat
          It is one of the biggest ghats in Udaipur situated in the bank of lake Pichola,in the heart of Udaipur city in Jagdish Chowk area.Peaple gather here and feed pigeons which is a holy culture.
Ambai ghat
View of city palace,Udaipur.It is bliss to watch lit up city palace and it's golden shadow in the lake Pichola from Ambai ghat.
Ahar cenotophs
         It is 5-6 km from Jagdish Chowk.Group of more than 250 cenotophs of maharajas of Mewar.
sajjangarh/Monsoon palace.
          This palace was constructed to retreat clouds in summer.sunset from here is a test to the eyes.its very beautiful.
City palace,Udaipur
We need at least 3 he's to view the beauty of city palace.It is a must watch palace in Rajasthan.It is difficult to narrate the beauty of the palace .
Jag mandir palace
      Palace converted into a hotel.One should go by boat ride to reach here.Beautiful architecture mesmerized me.
View from Karni mata mandir
           One can get a beautiful view of Udaipur city from here.There is s cable car facity to reach the top.360° view of the city is marvellous.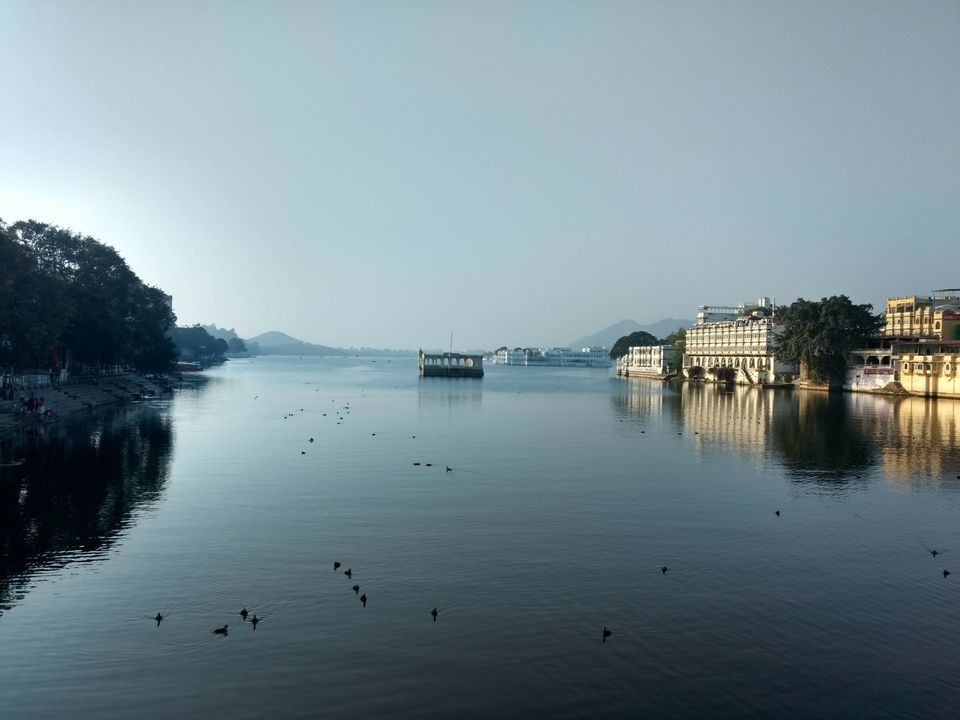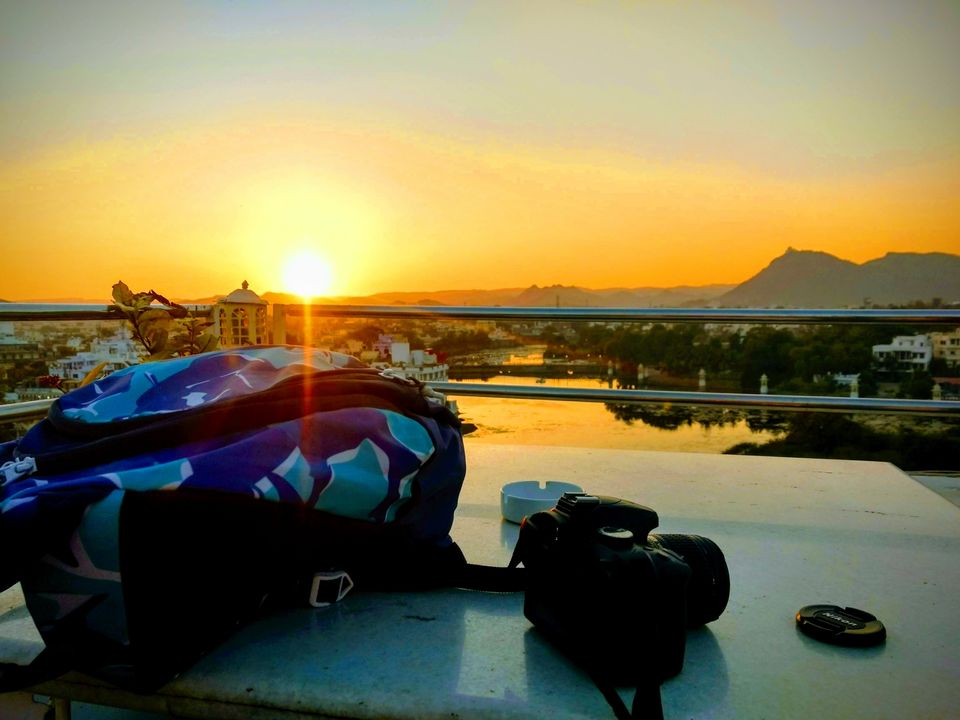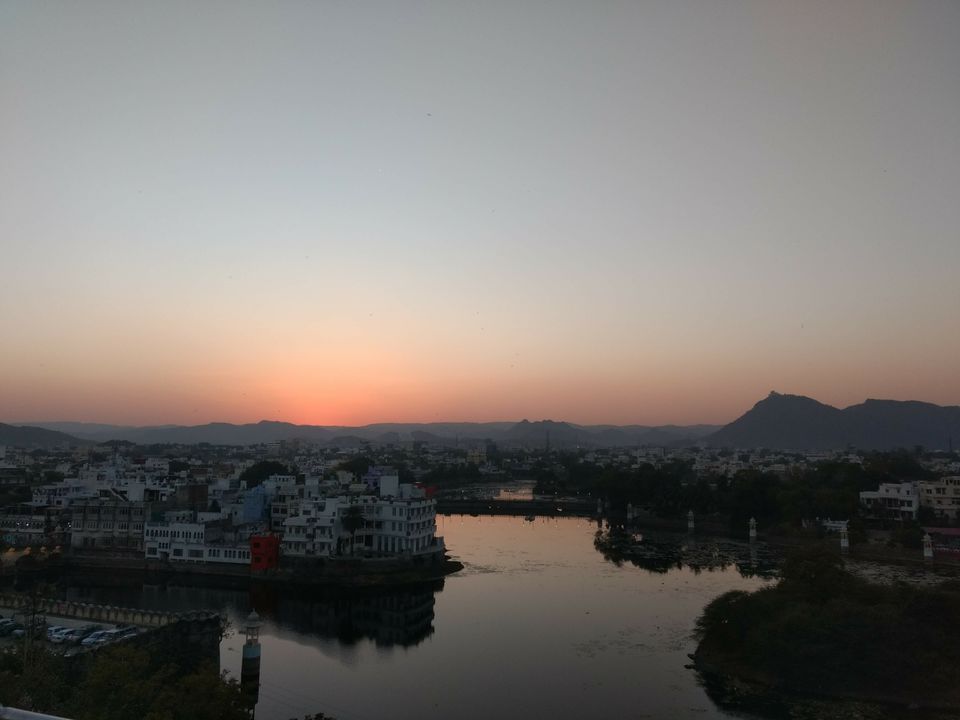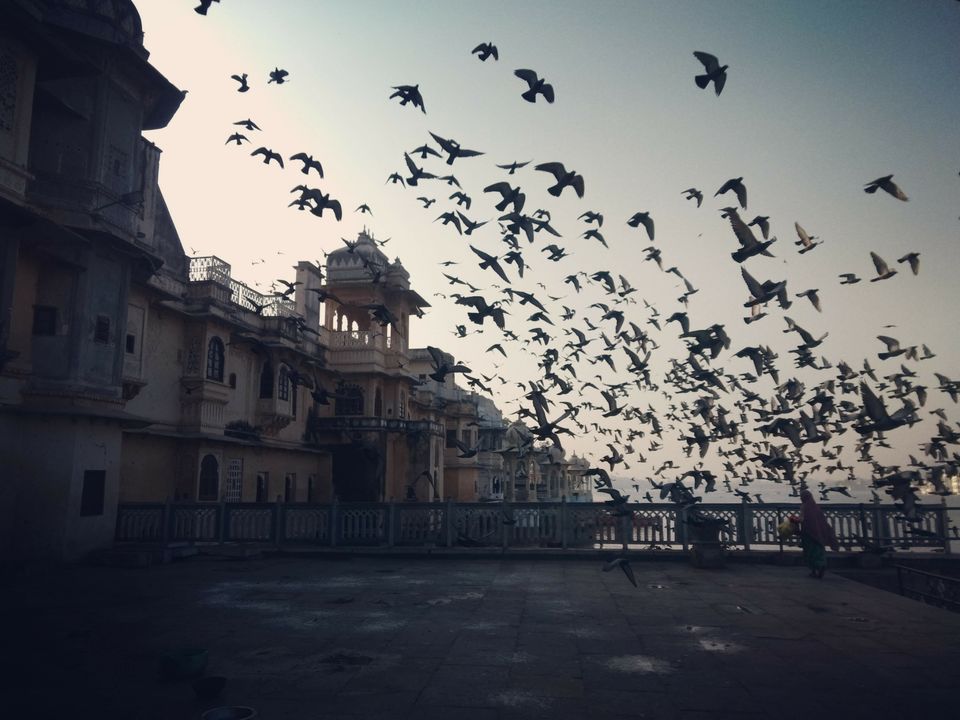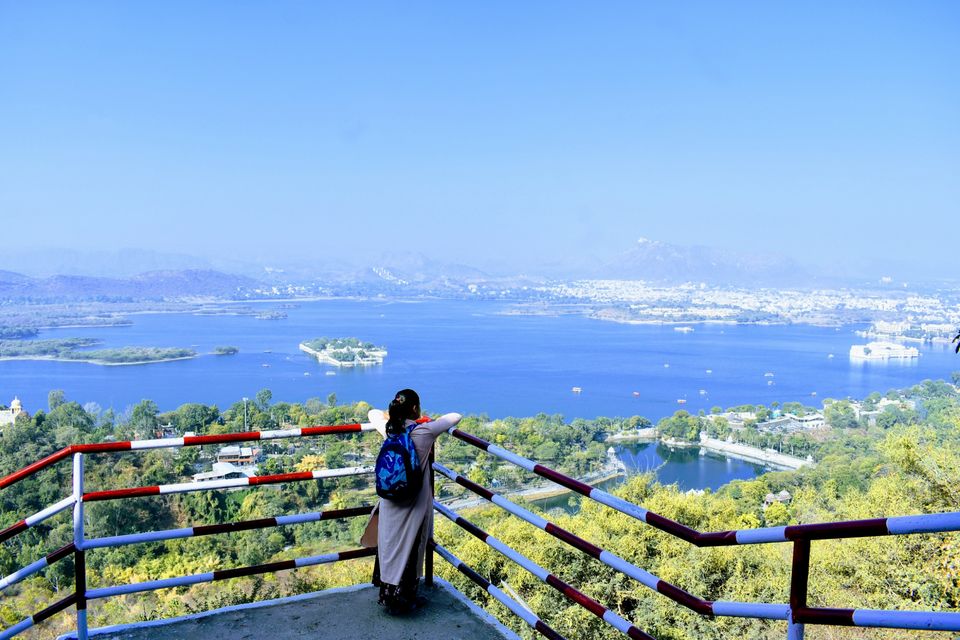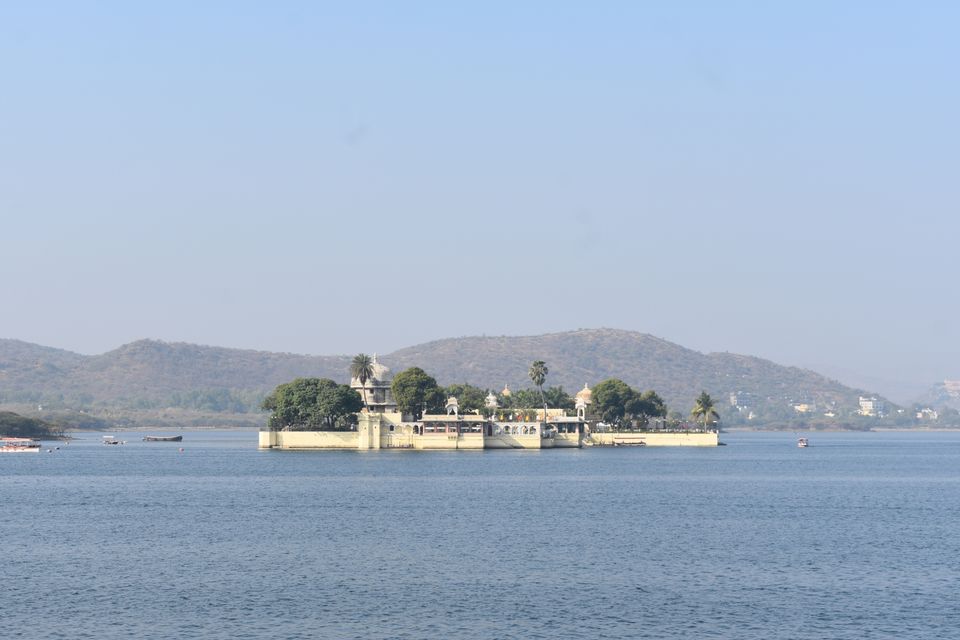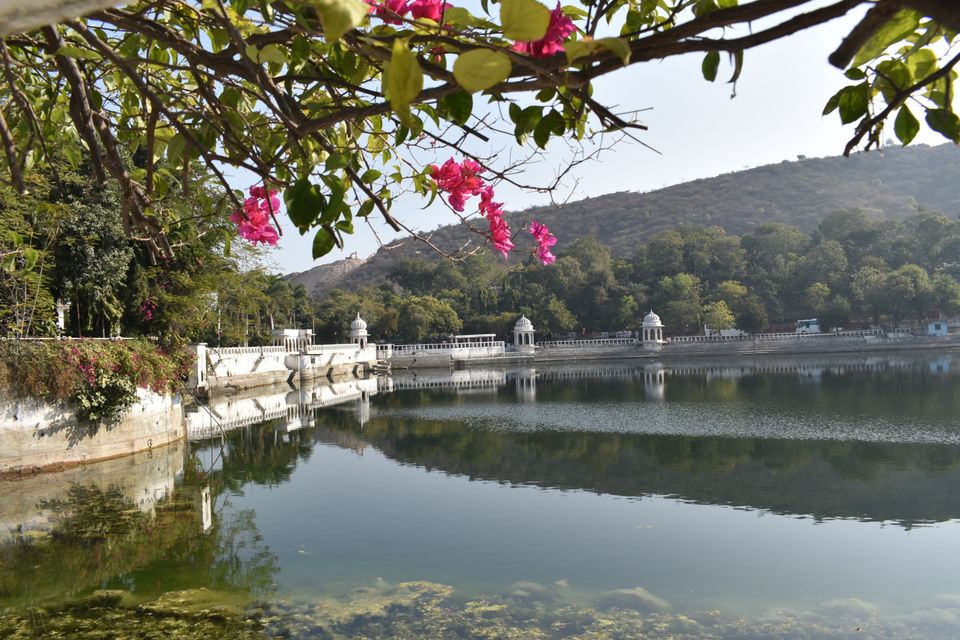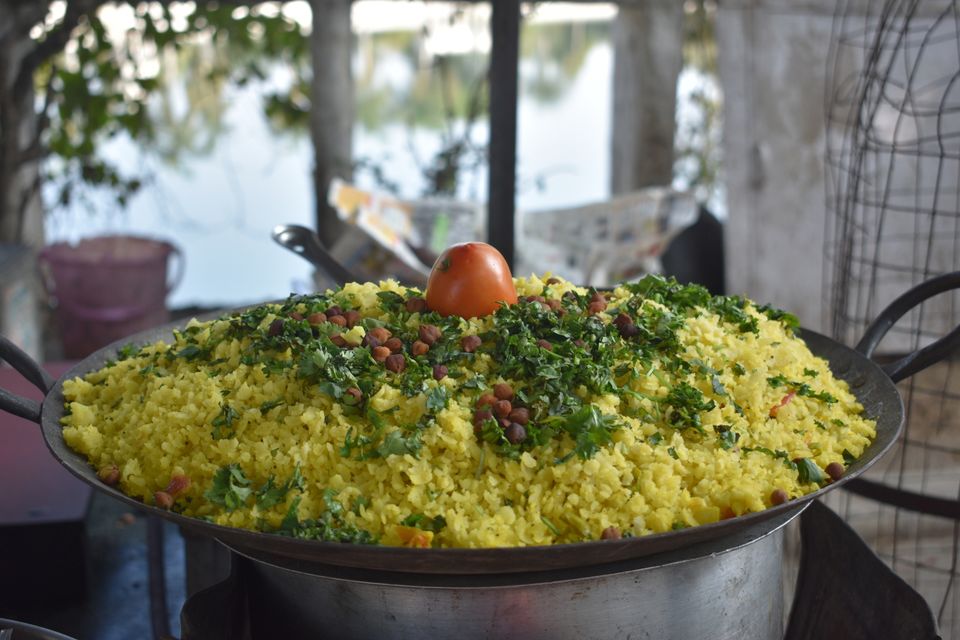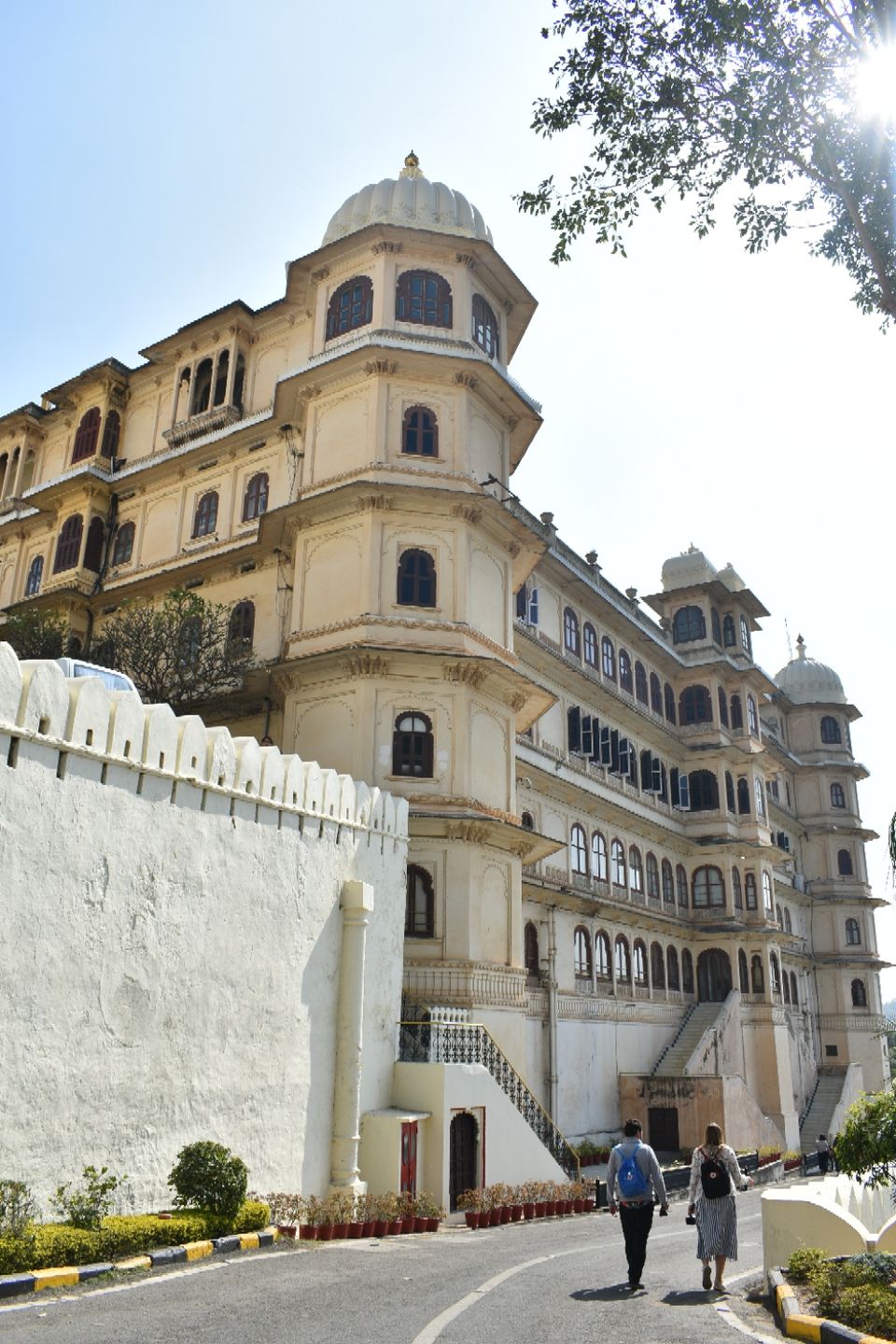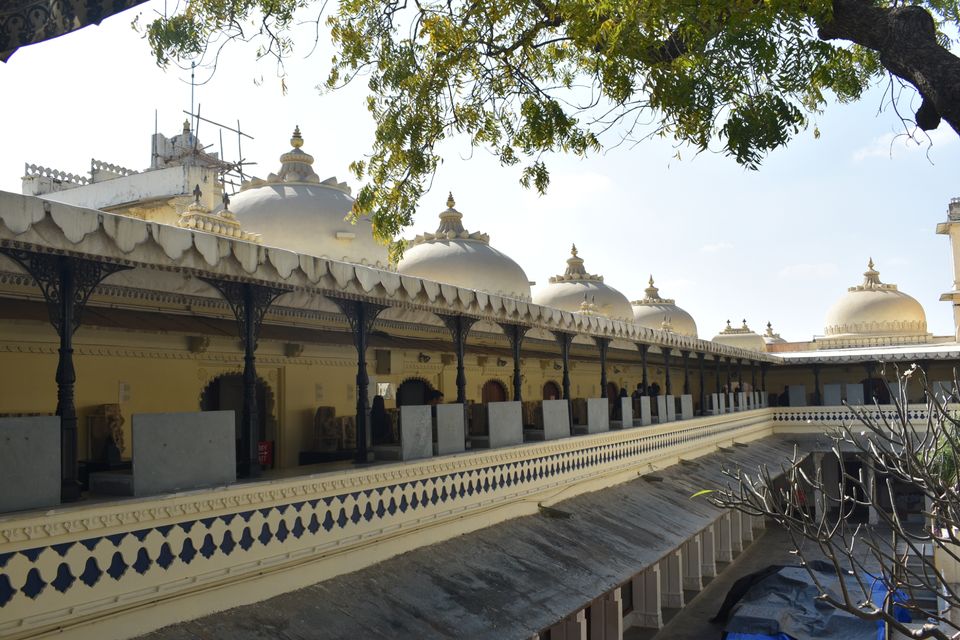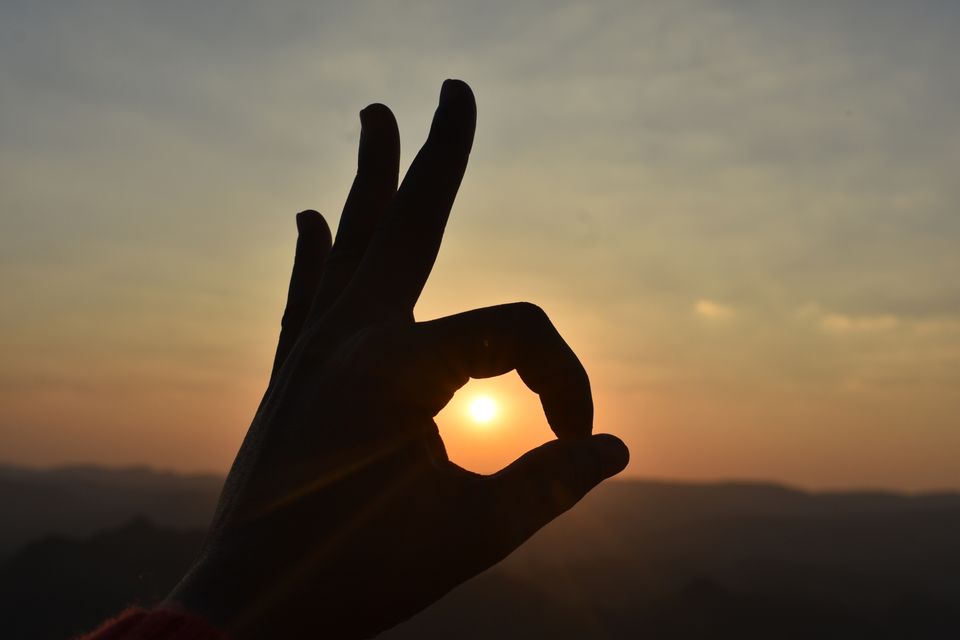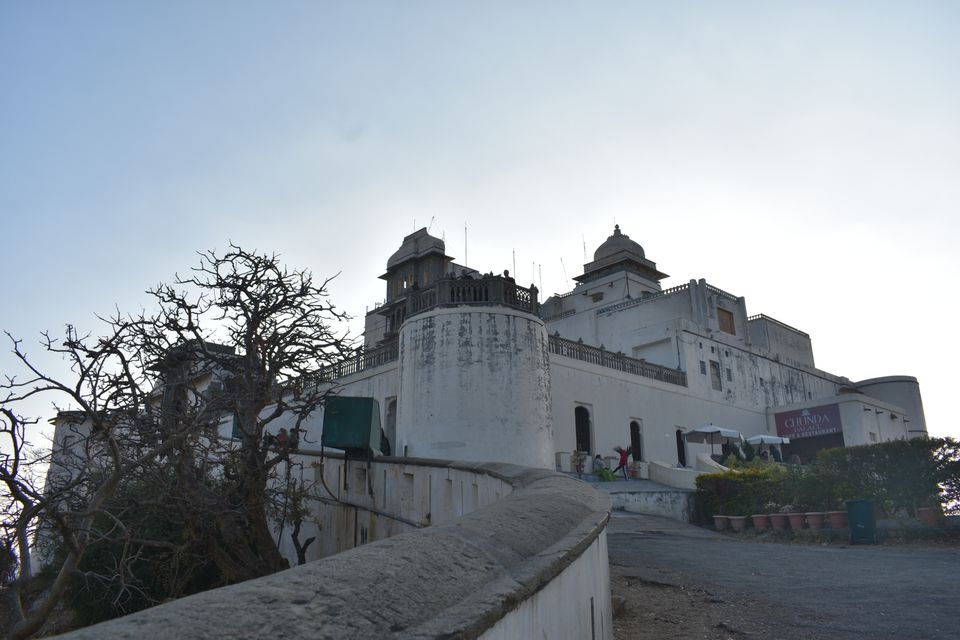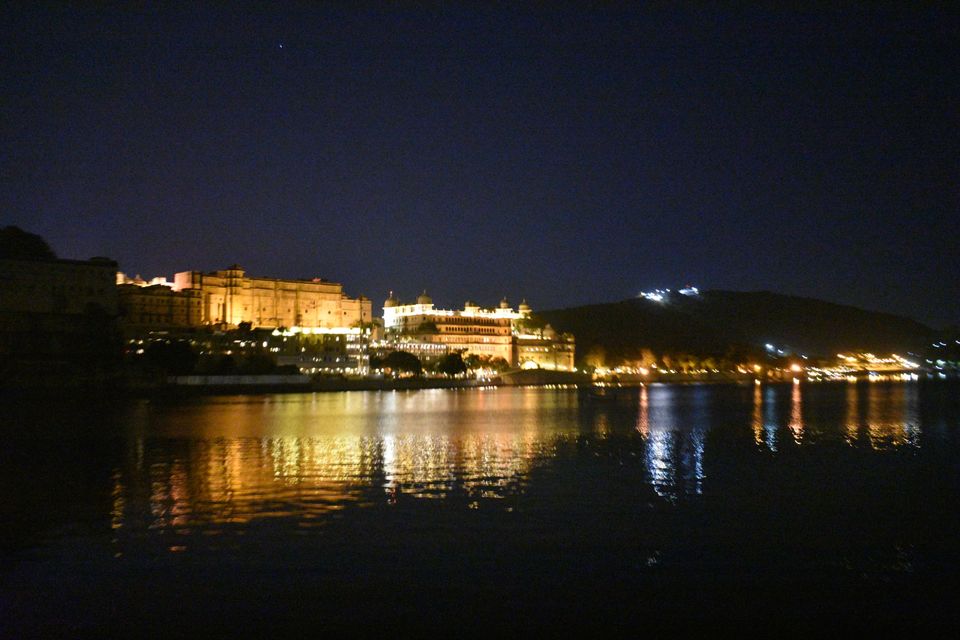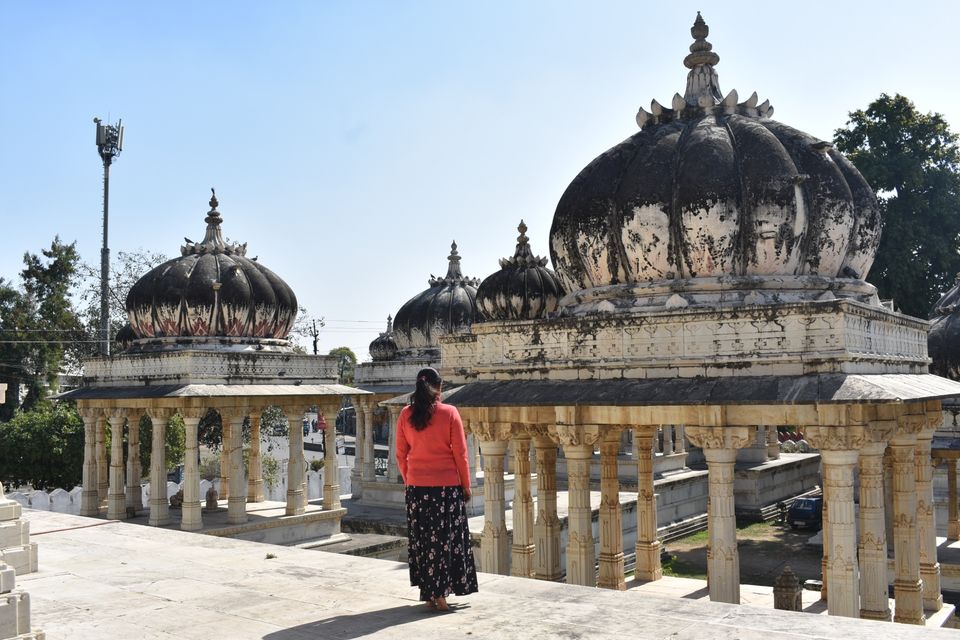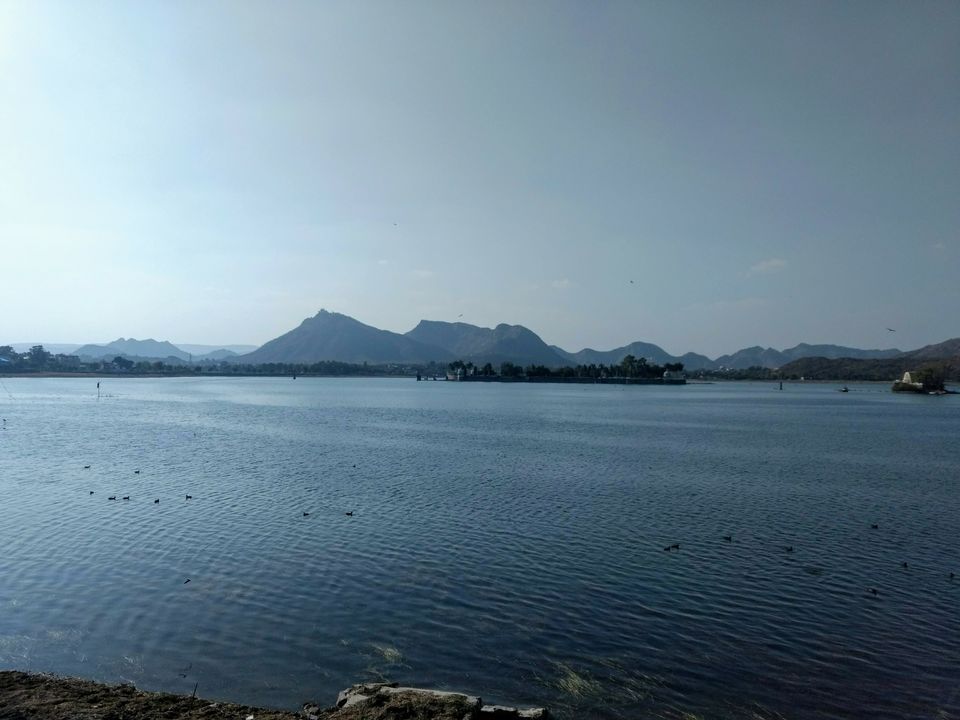 Chittorgarh
      Travelling in local road transport busses is always fun and interesting.So I chose Rajasthan road transport bus to travel to Chittorgarh from Udaipur.It took me almost 3.5hrs to reach Chittorgarh.The view of the fort welcomed me to the city of Chittorgarh.I hired an auto for the day at INR 500.
        Auto come guide took me to the fort which is 4-5 km away from the bus stand.The Chittorgarh fort has so many things to see like Vijay stamba ,Rani padmini palace ,lots of temples,gomukh kund etc....
         
       I learnt that Chittorgarh fort is the largest fort in India built between the 5th and 8thcentury serving as the capital of Mewar (the province) and covering a mass of 8sq kilometres. All this elevated at the top of a mountain. 
        I visited to all the palaces,Jain and Hindu temple,Vijay stamba etc within the fort with lots of memories to cherish.....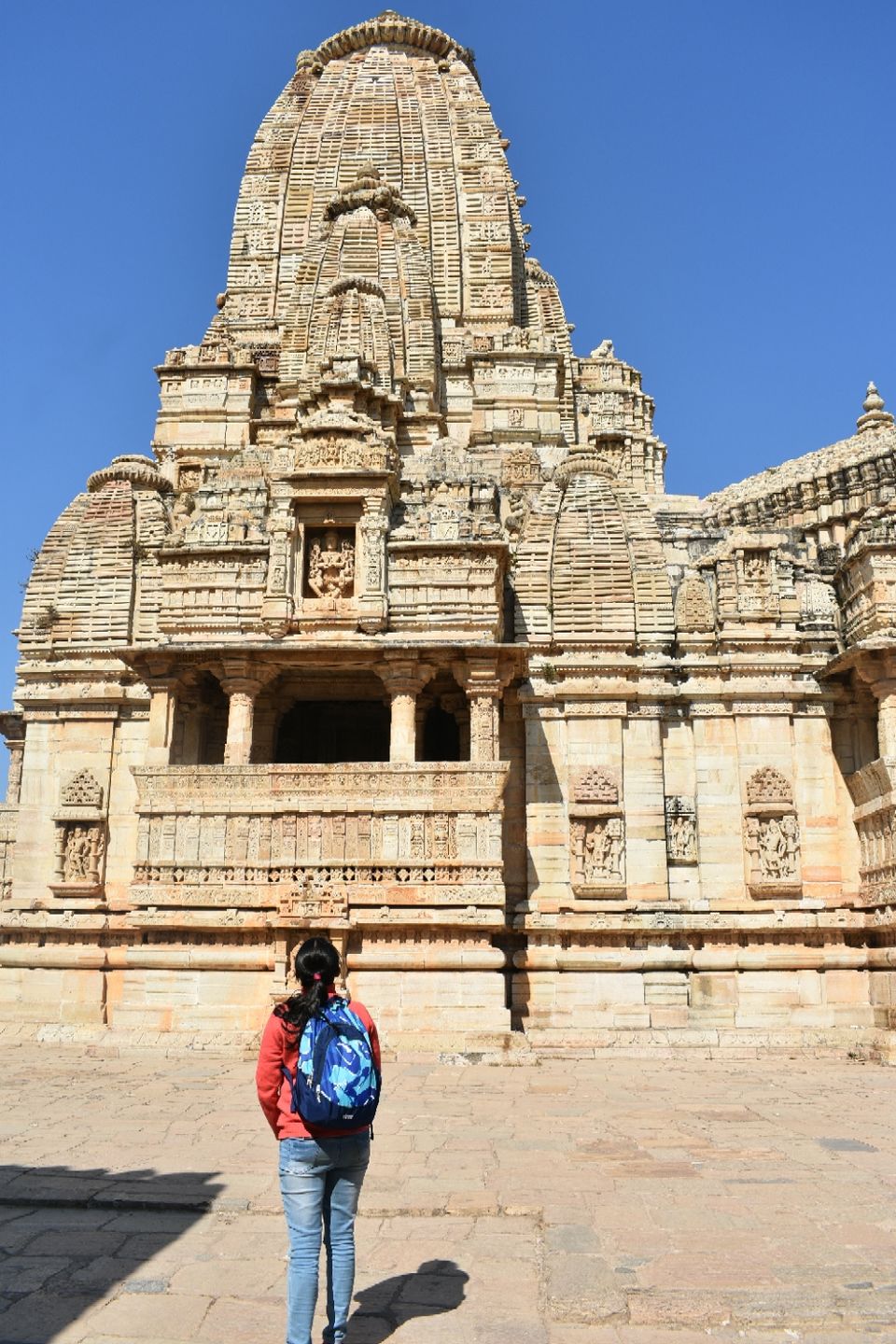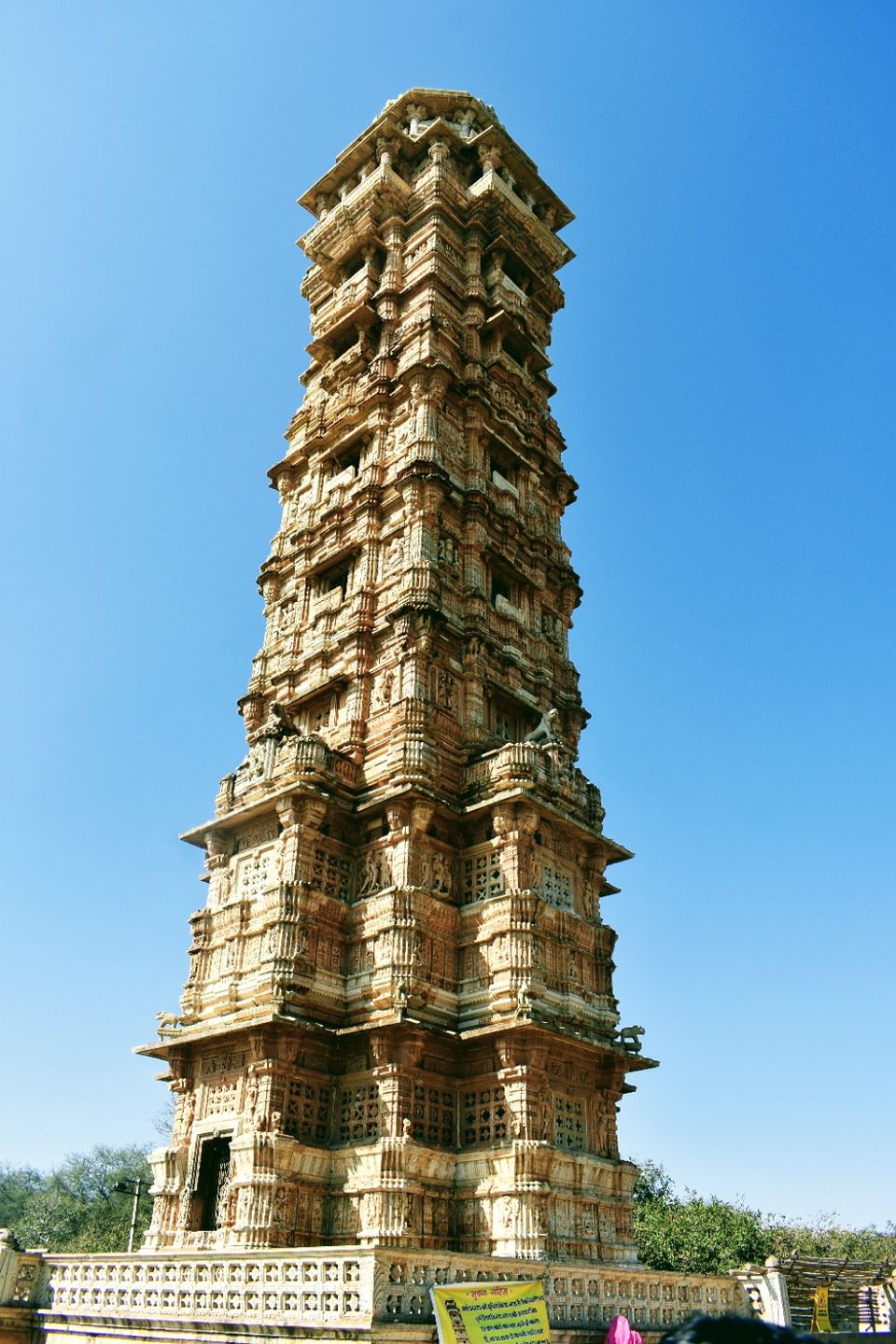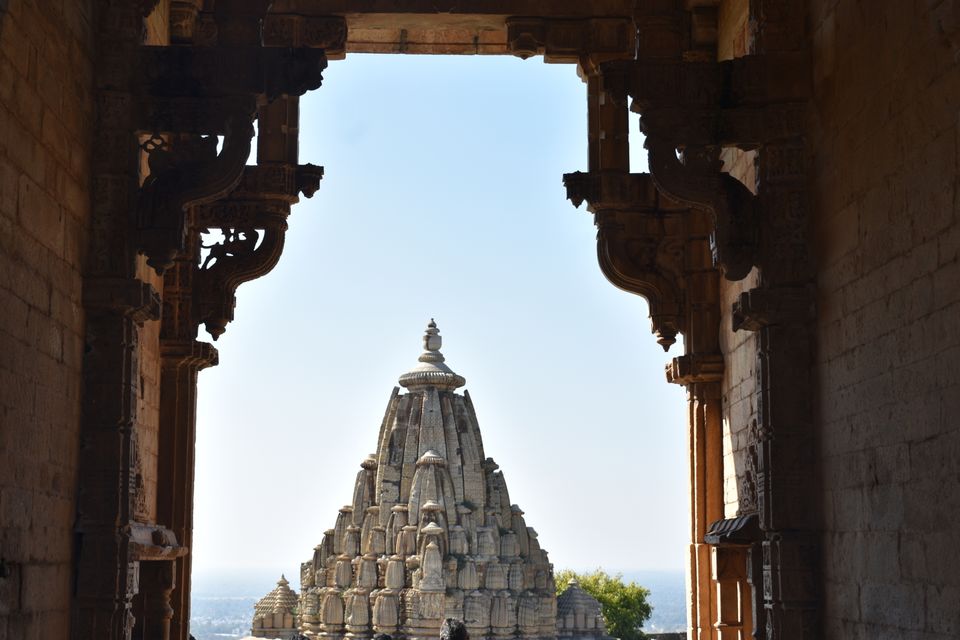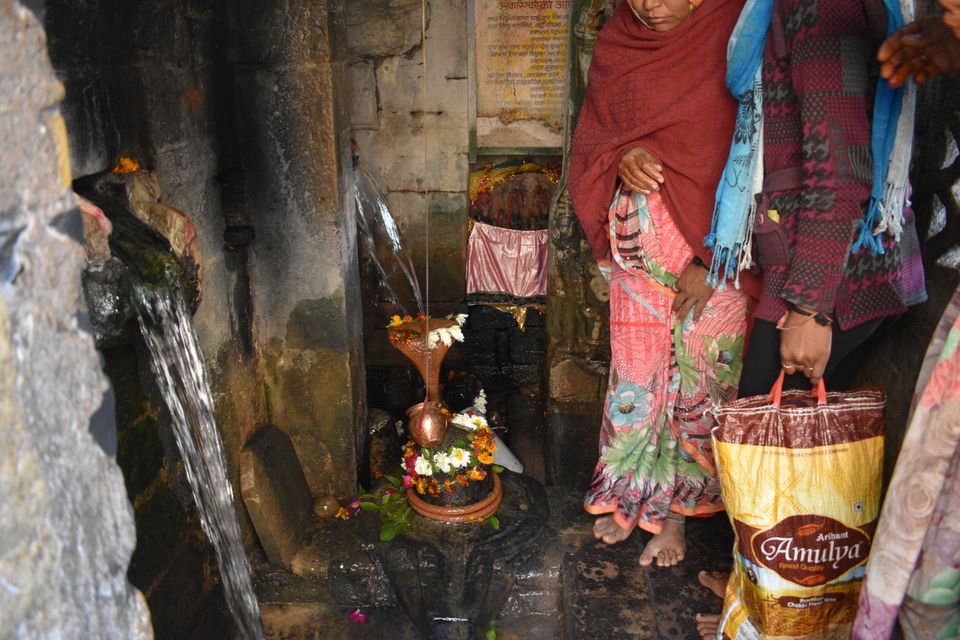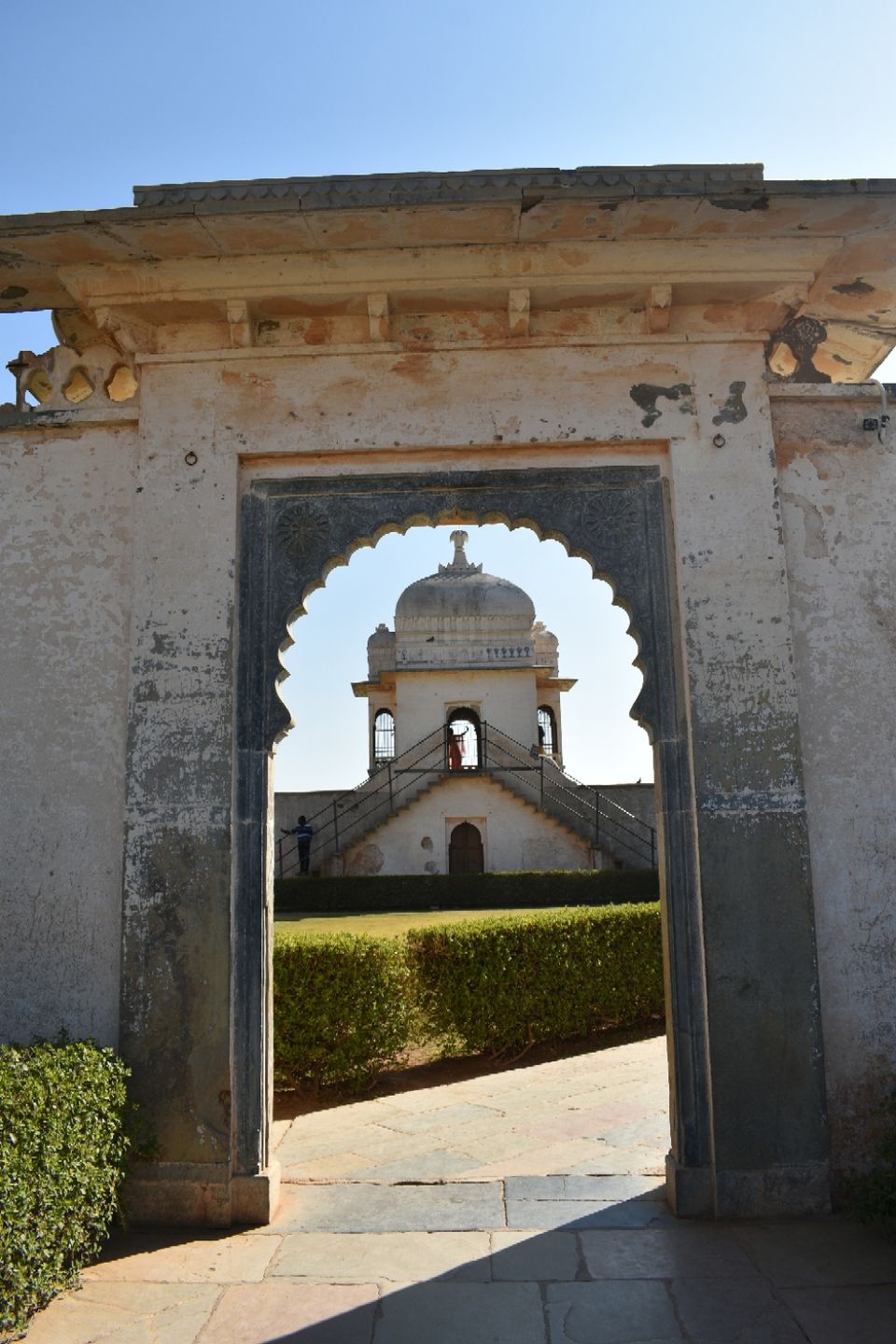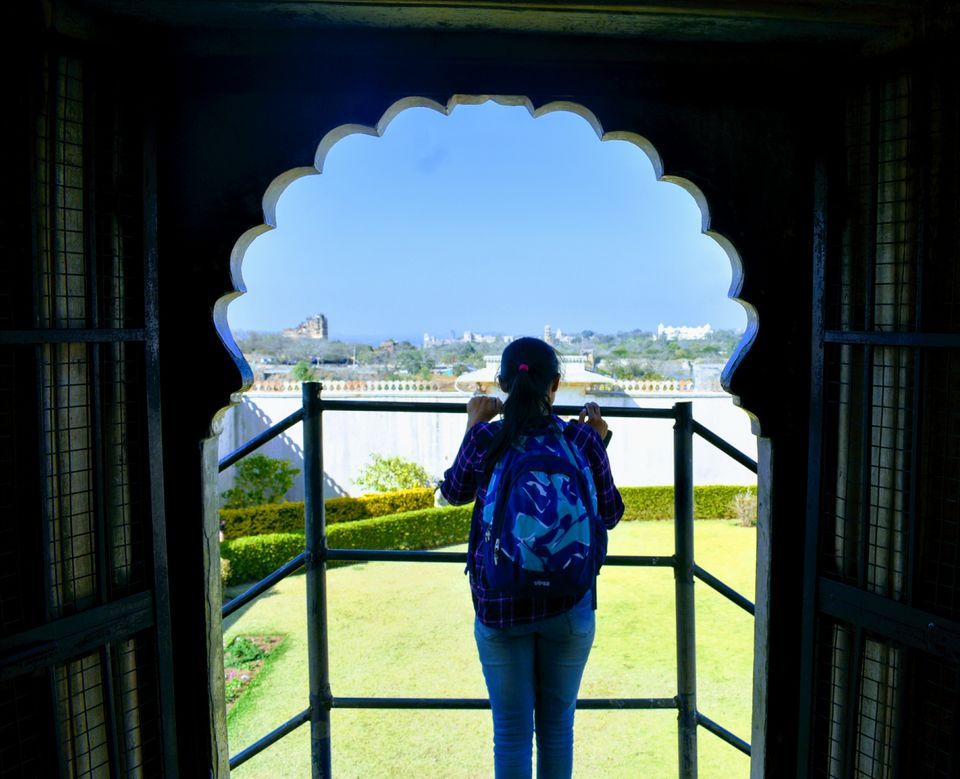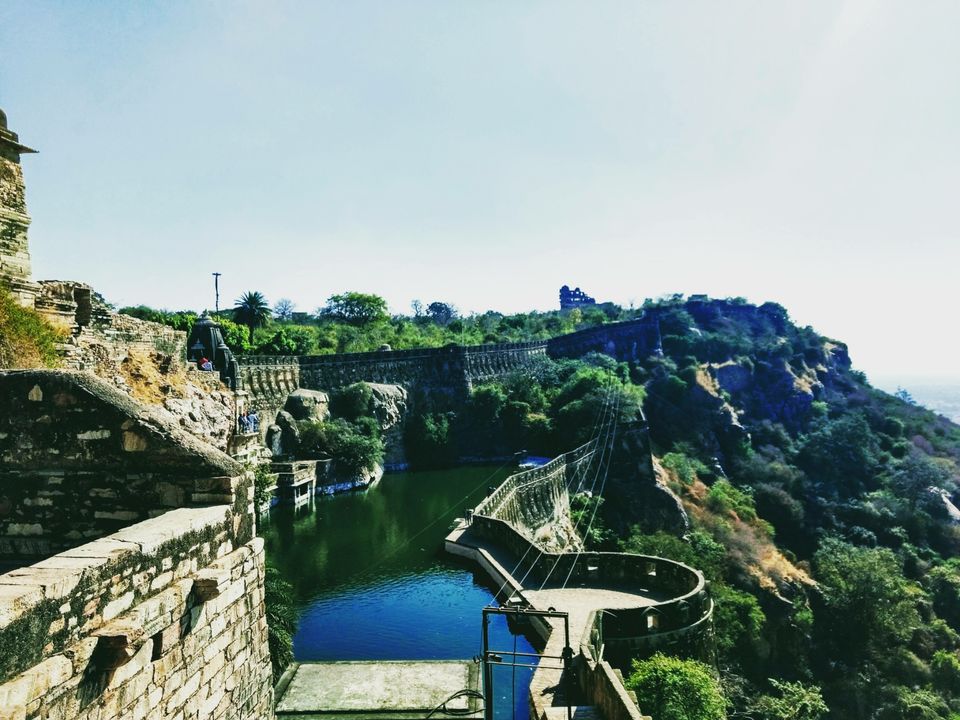 With beautiful memories of lake city and Chittorgarh,I reached The Golen city ,Jaisalmer by a night bus.I had prebooked Swan hostel for 2 days along with a package for desert Safari for INR 1600.
I strongly recommend Swan hostel in Jaisalmer for their super friendly gesture and hospitality.
        Jaisalmer is a old city of Rajasthan and it's very unique on it's own.It is situated in the heart of That desert,known as gden city because of it's yellow colored sand stones.
                 
      Jaisalmer fort
   
      Jaisalmer Fort locally known as Sonar Quila is one of the largest forts in the world .It is one of the living forts in the world as 1/3 Rd of the population of old city of Jaisalmer still live here.Jaisalmer Fort is also a UNESCO World Heritage Site .
           Over the next several hours I explored the lanes and by lanes within the fort.This is actually true for any place that you are exploring, especially if it has an old town where people walk on the streets, and conversations are possible. Jaisalmer is a goldmine if you love to talk to strangers on the streets.
Things to do in the fort
1)street walk
2)shopping
3)explore various Jain temples with beautiful architecture
4)view most beautiful sunset or sunrise from the fort
5)visit fort palace and museum
6)view of Jaisalmer city from 4 corners of the fort
Patwon ki haweli
      The Patwon Ji ki Haveli is an interesting piece of Architecture and is the most important among the havelis in Jaisalmer. This is precisely because of two things, first that it was the first haveli erected in Jaisalmer and second, that it is not a single haveli but a cluster of 5 small havelis.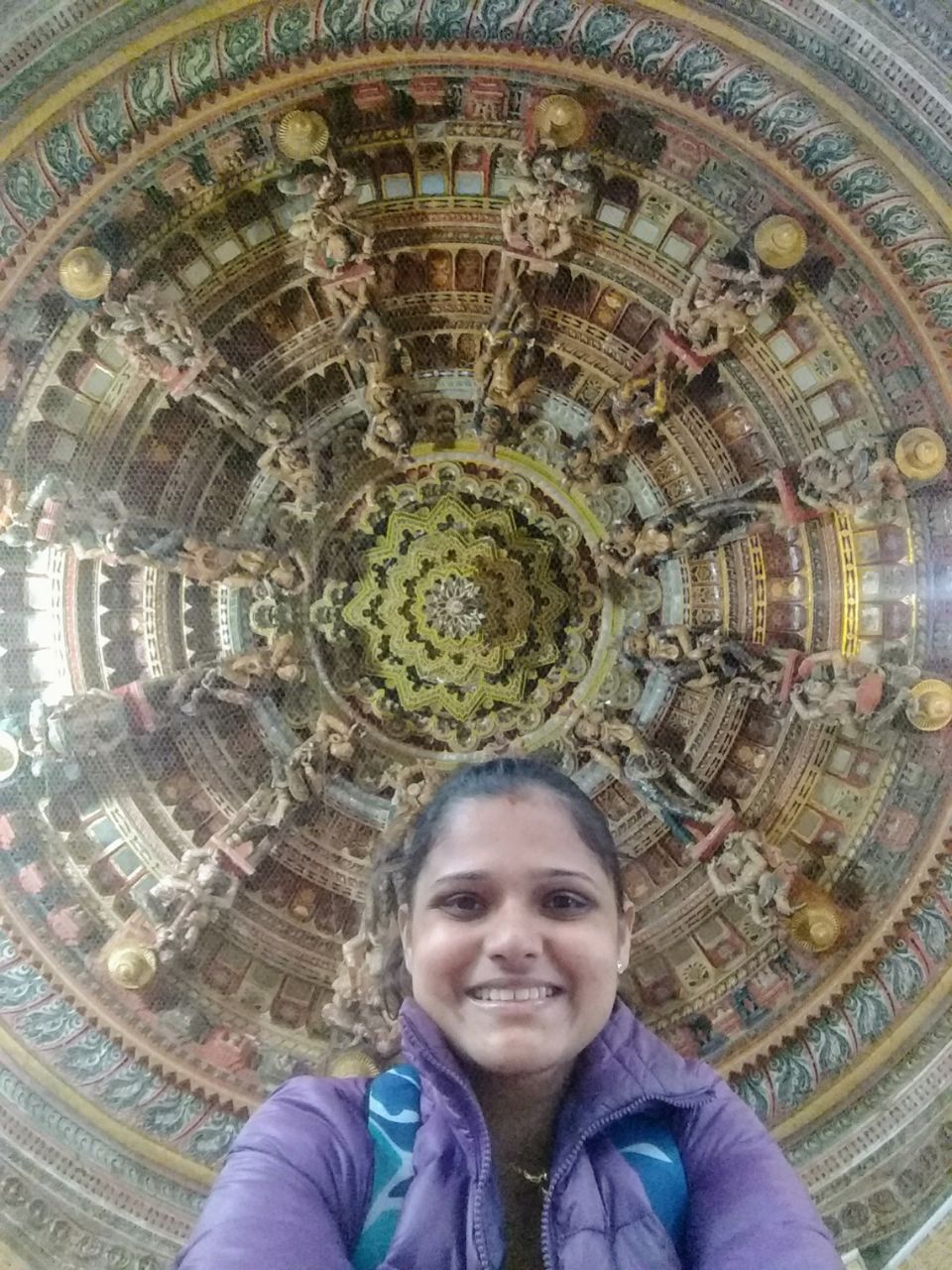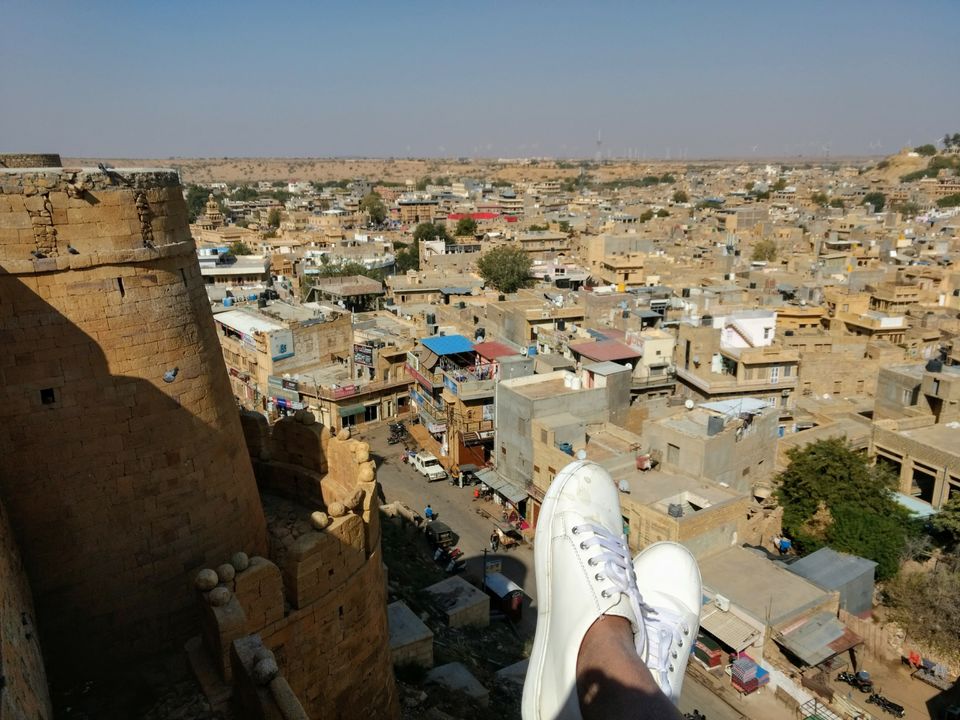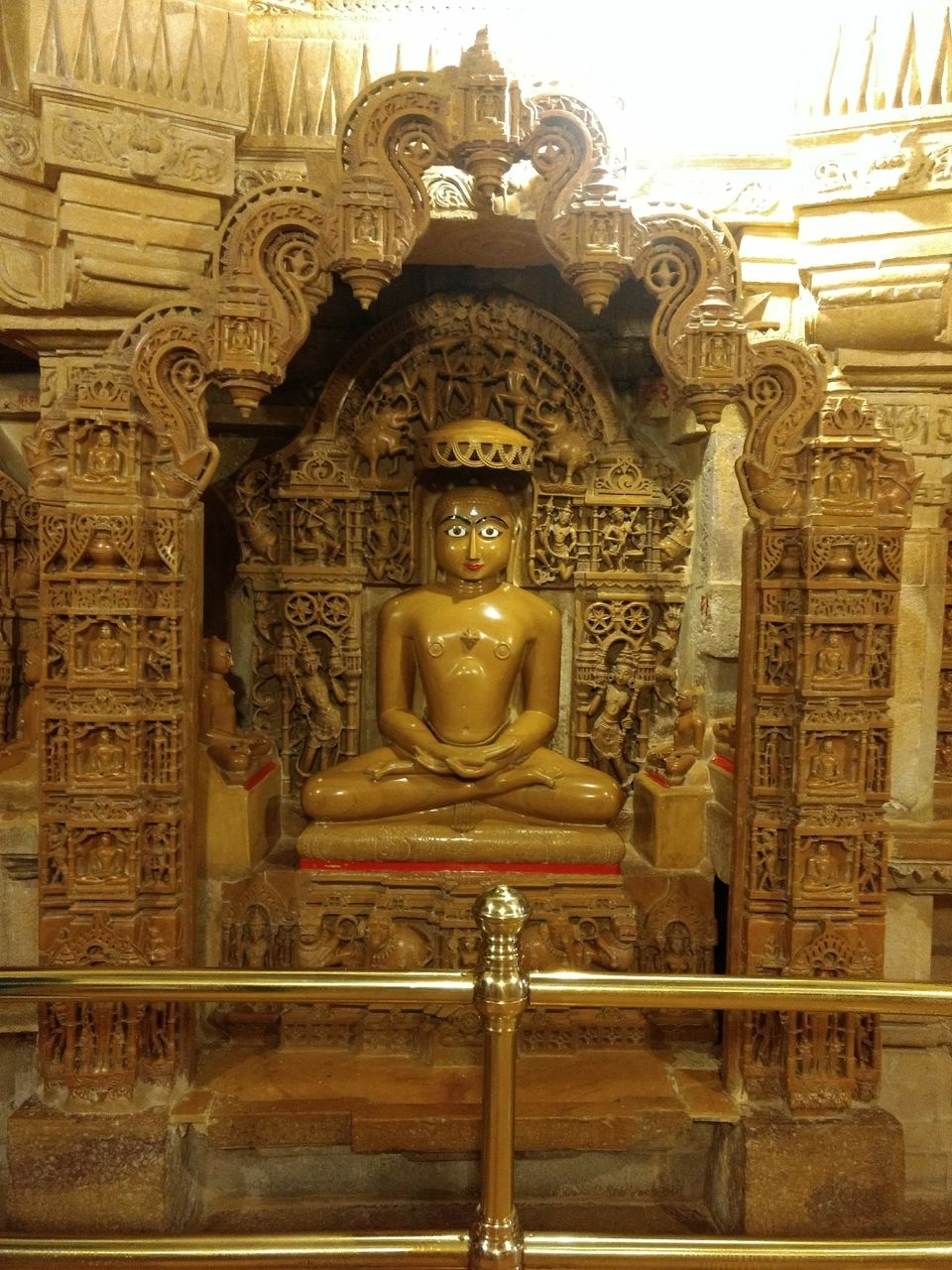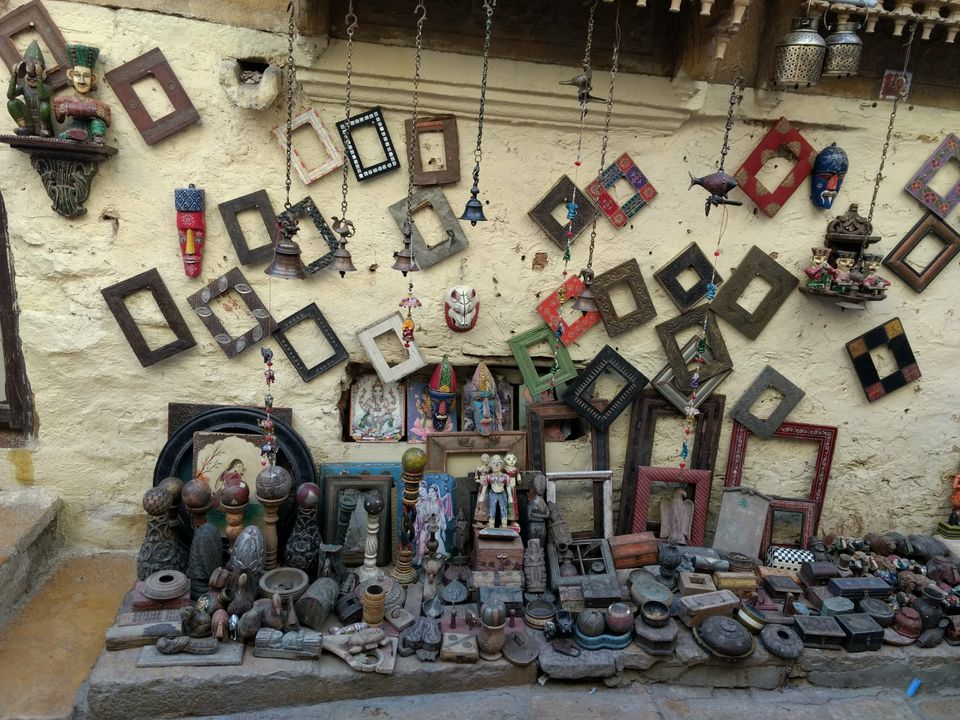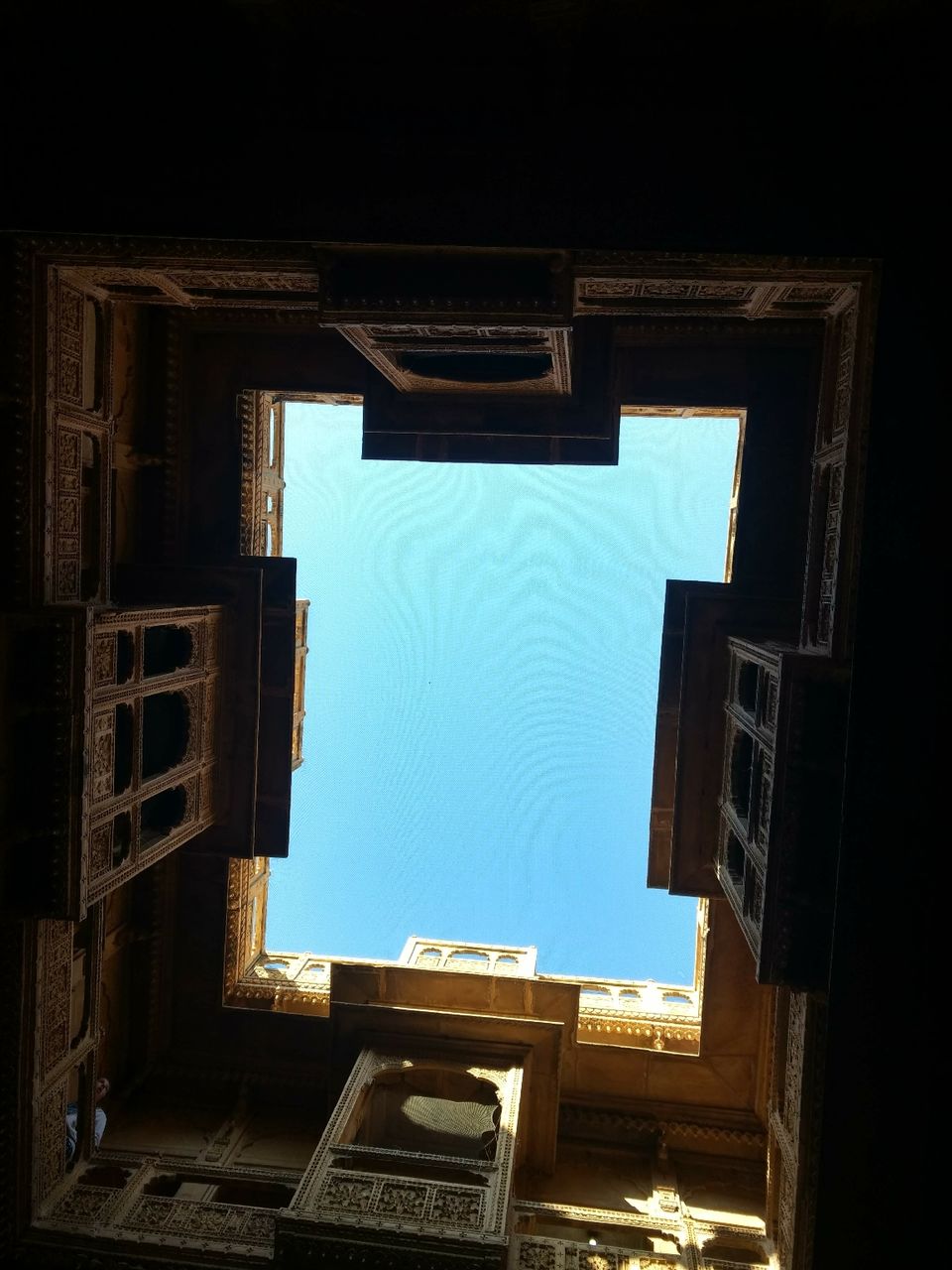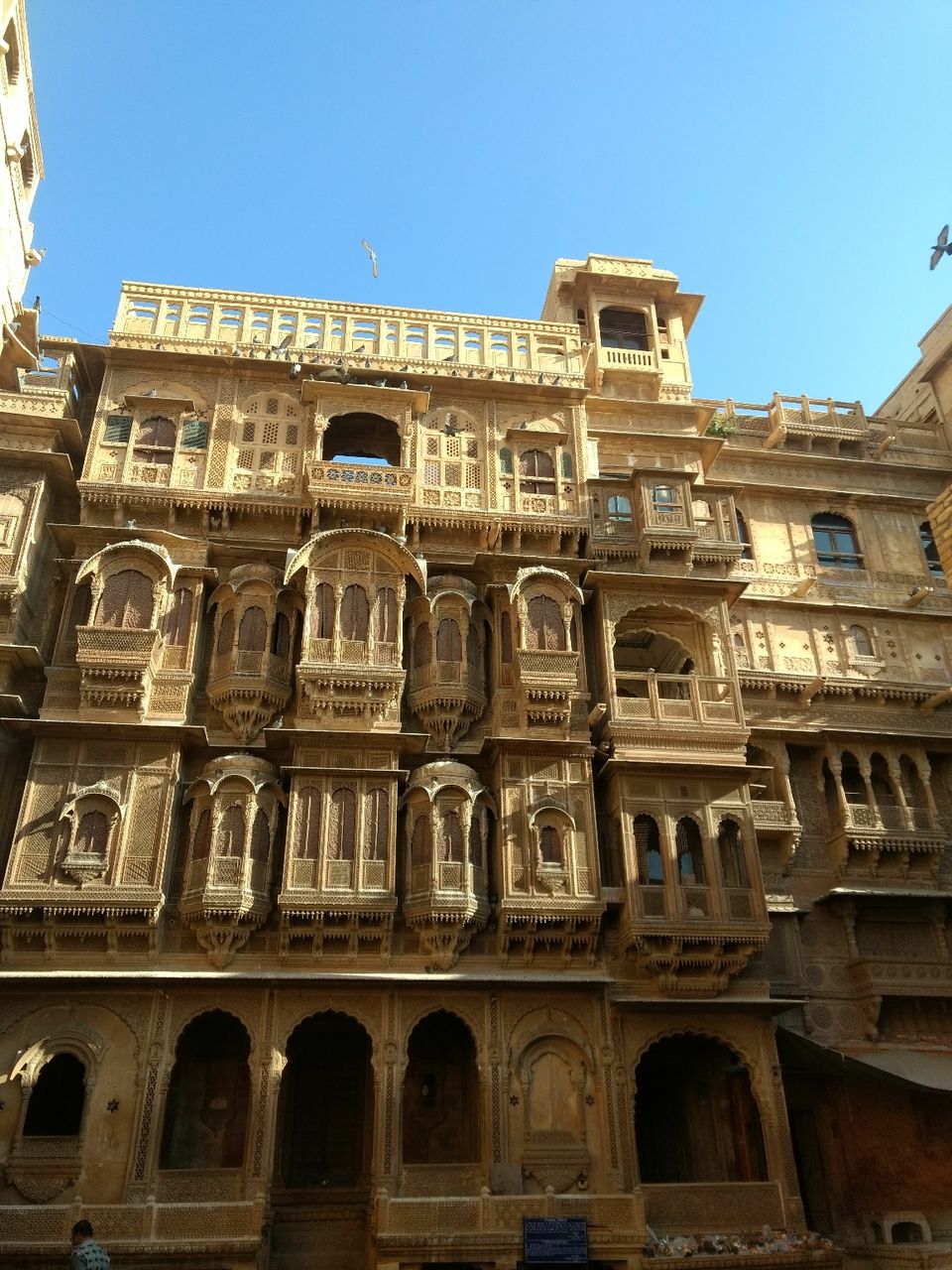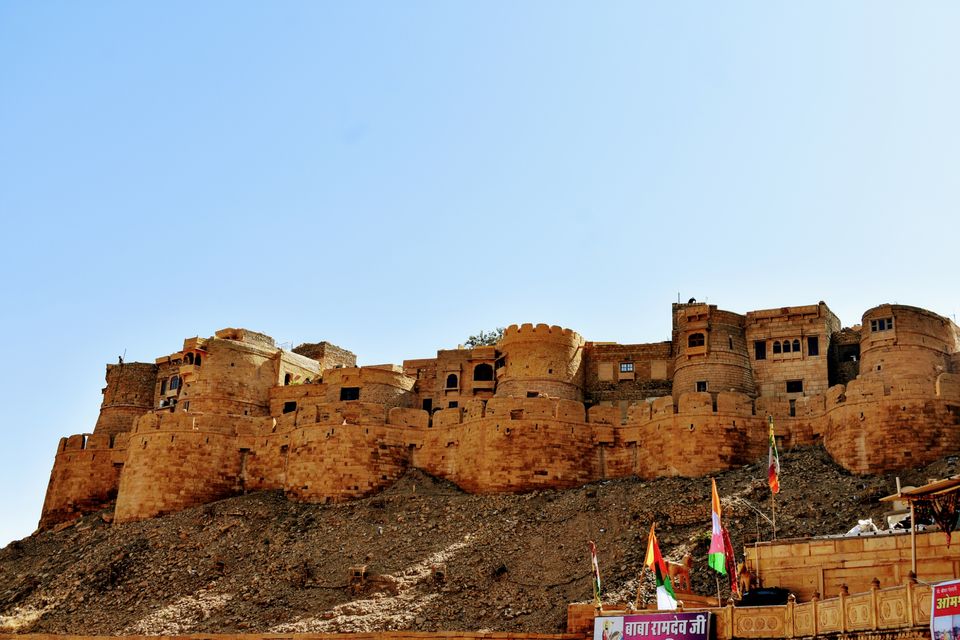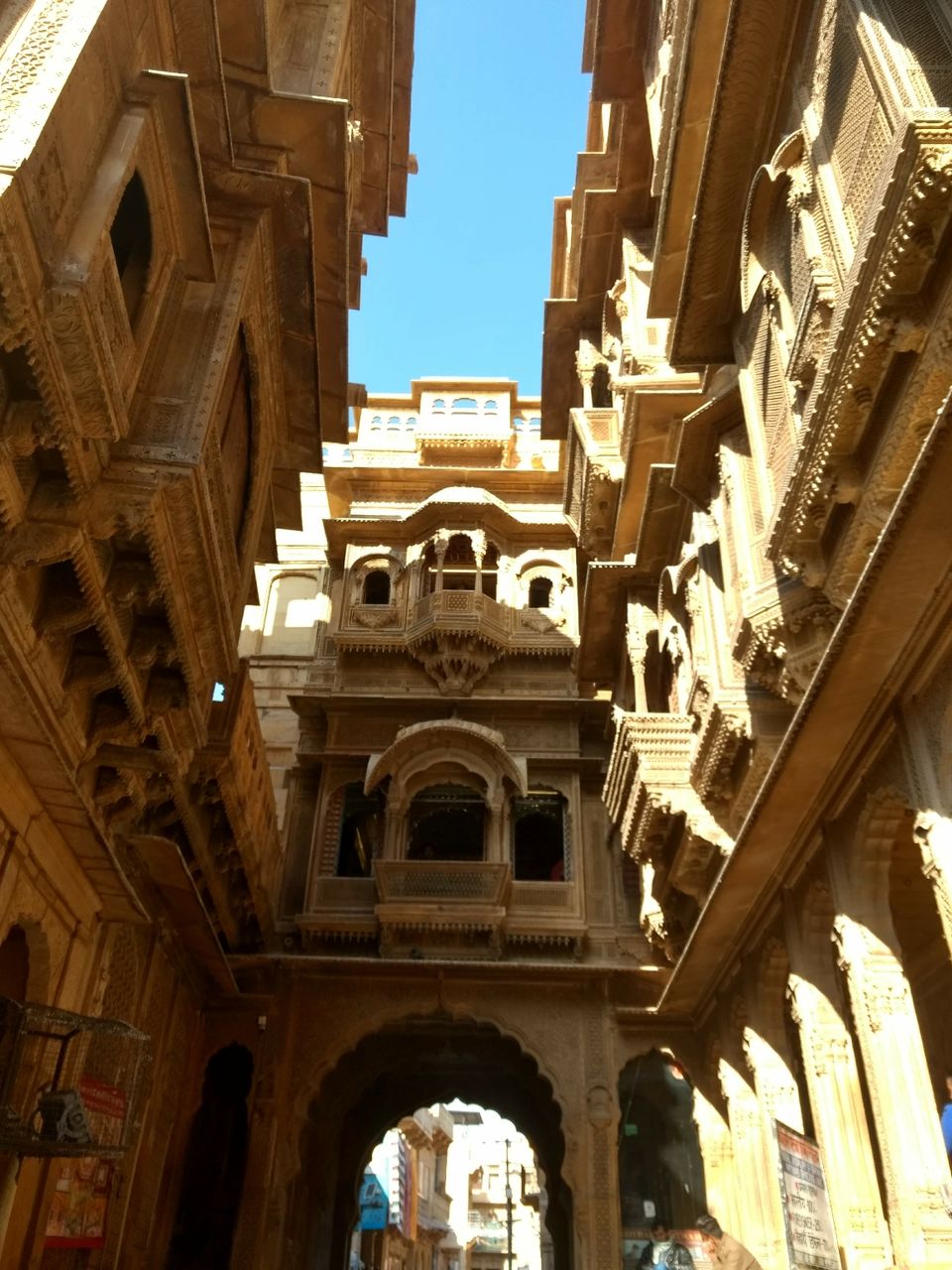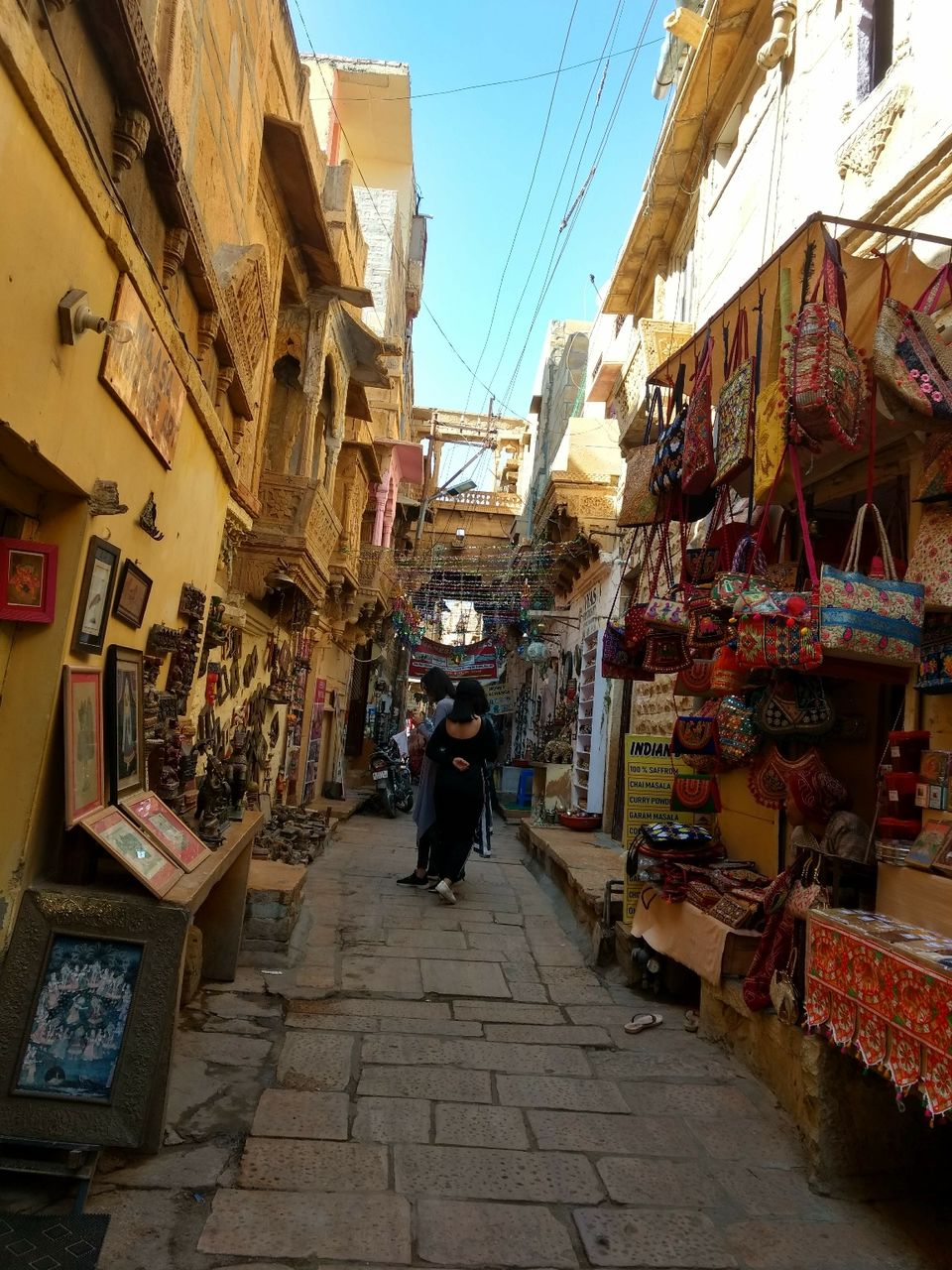 Day of Desert Safari
      I had booked desert safari from Swan hostel.We were 7 people altogather started in Jeep from Jaisalmer to SamSand Dunes which is 40 km away from Jaisalmer.
      On the way we visited a ruined fort kalled Khaba.Khaba Fort is a cursed village of Paliwal Brahmins, who abandoned this place 200 years ago due to unknown reasons.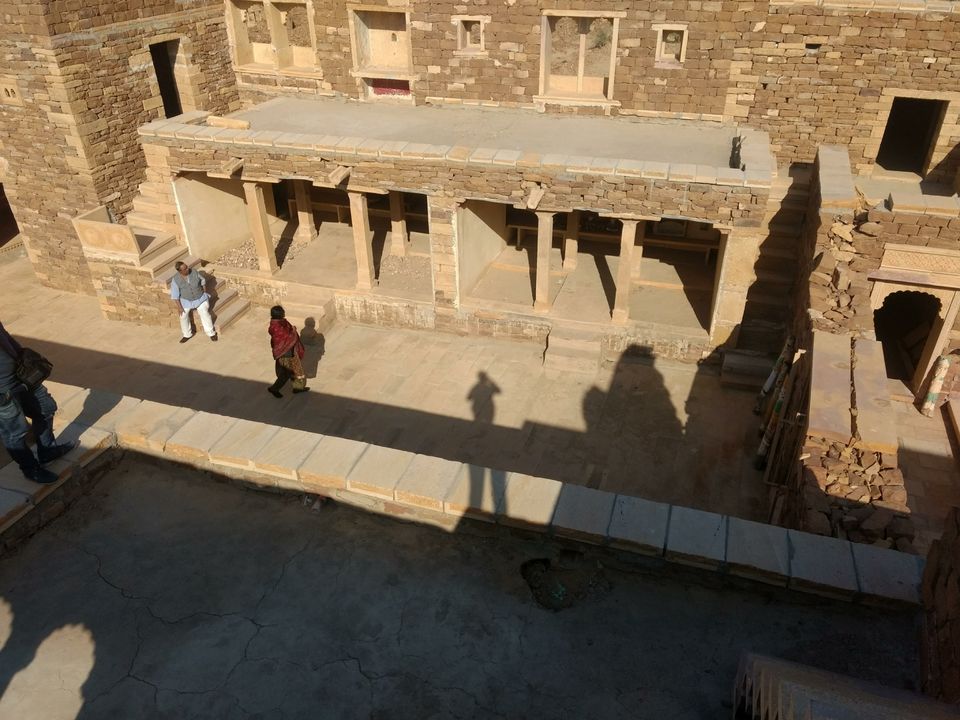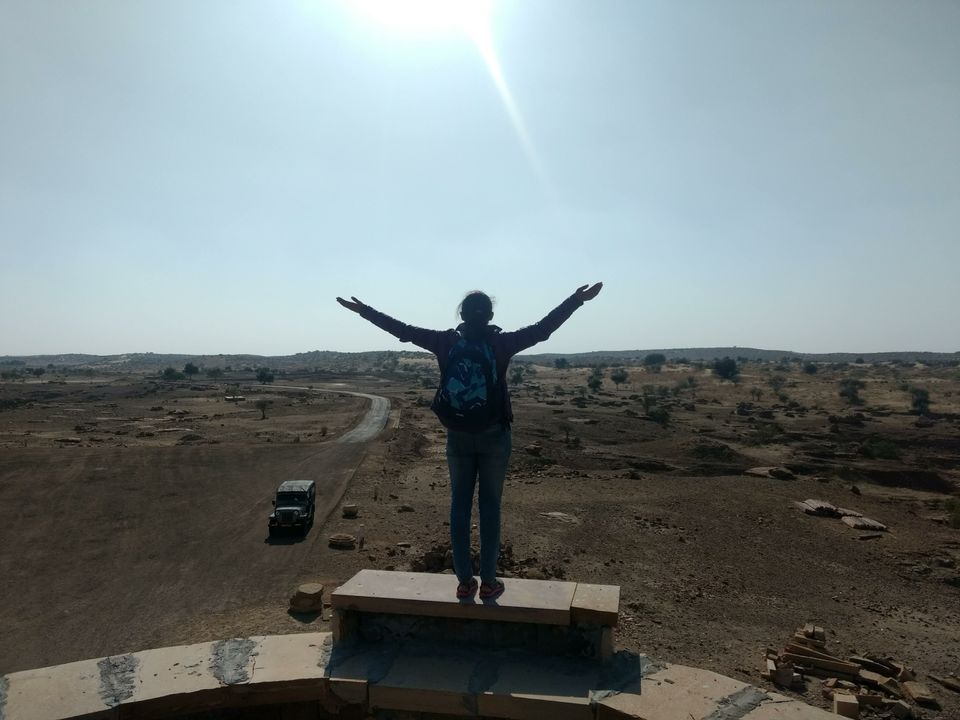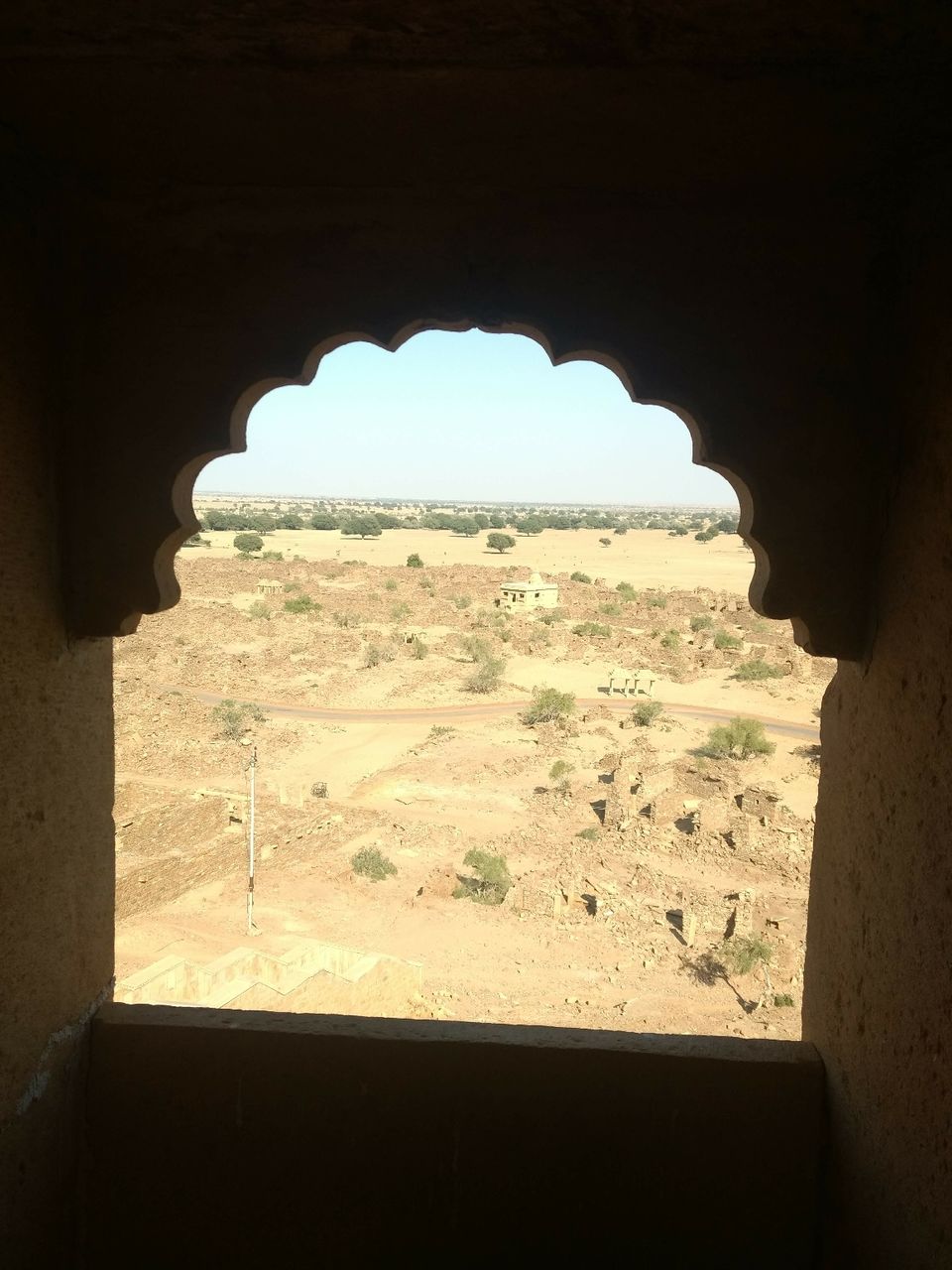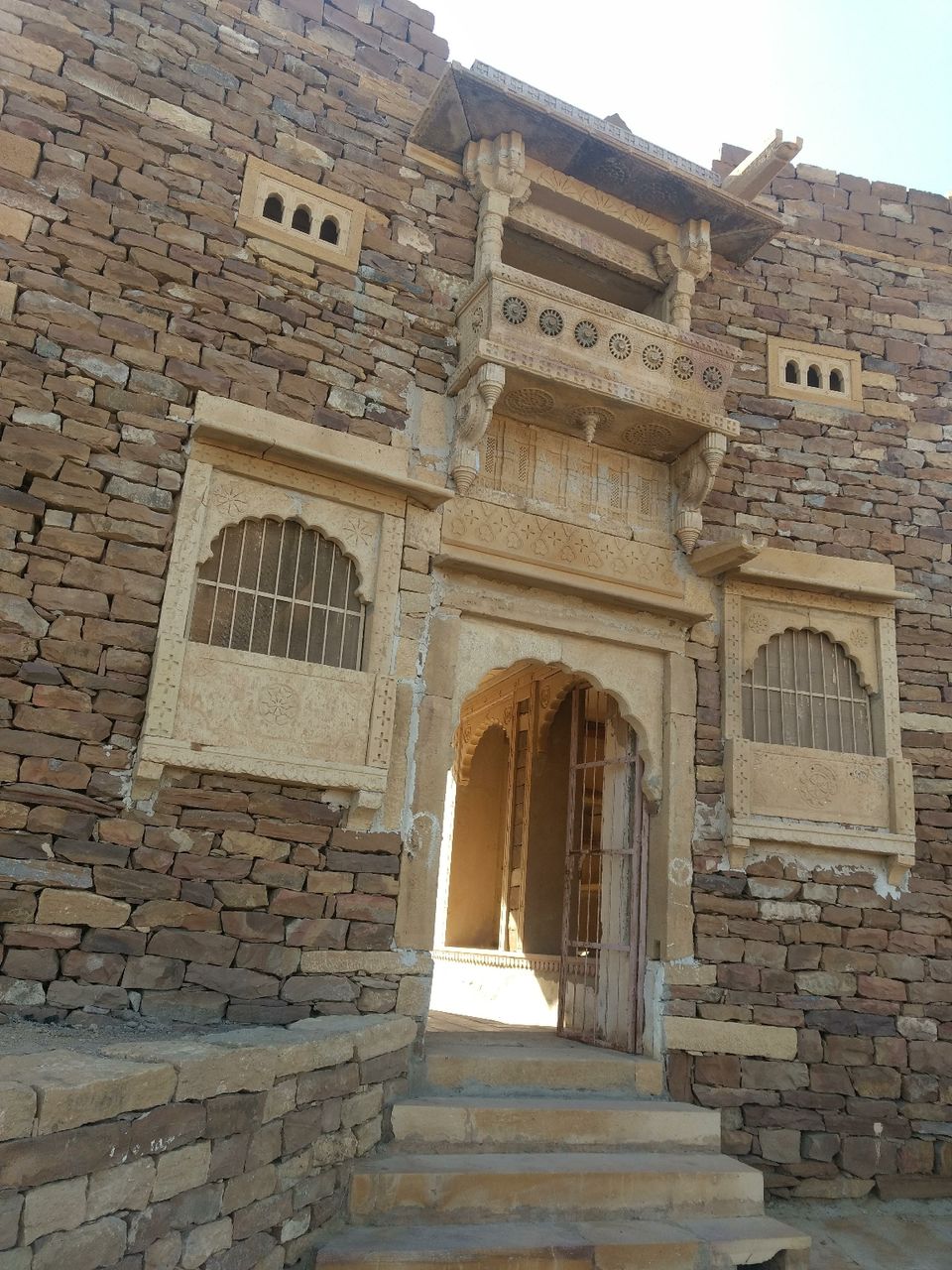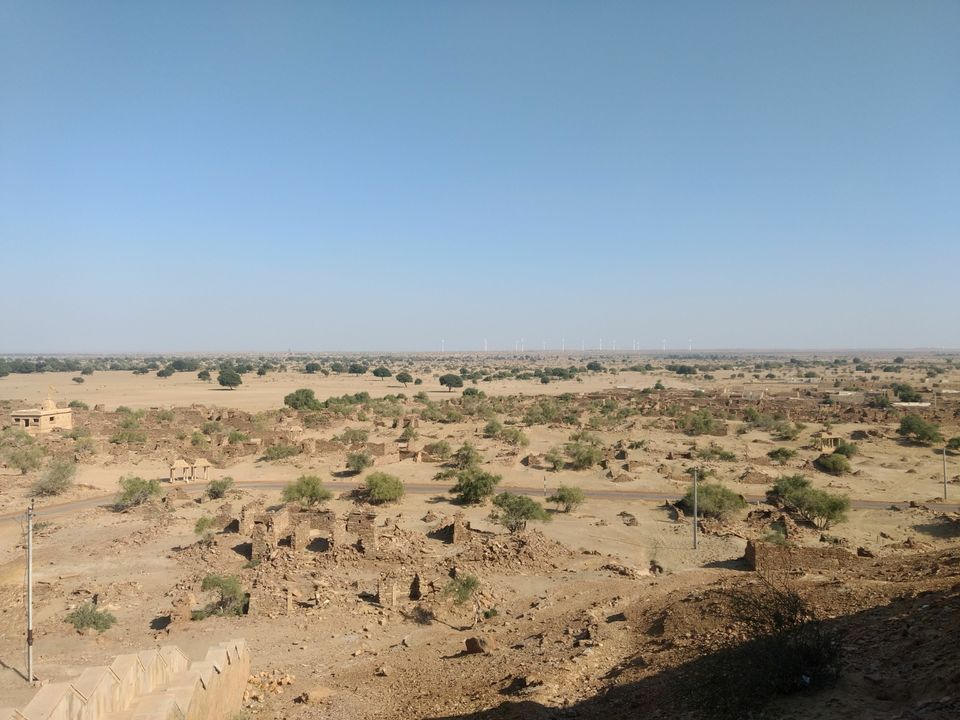 We started camel ride by 4 pm .Camel safari is one of the must-do things when visiting the royal state of Rajasthan. It was one of the best experiences of life time.
      After an hour of safari we reached the dunes ,our camp site....it is a beautiful loacation ,literally we palyed ,clicked picture,made some boomrings😉 and most importantly witnessed beautiful sunset.
      We had a beautiful campfire along with new people from different countries who eventually became good friends.We literally represented our countries in anthyakshari we played.It was ultimate fun.....
        Sleeping under the dark sky ,bright millions of stars,cool breeze was fantastic experience .Desert life is a beautiful experience for me....
      After witnessing the beautiful sunrise,the next day we came back to Jaisalmer....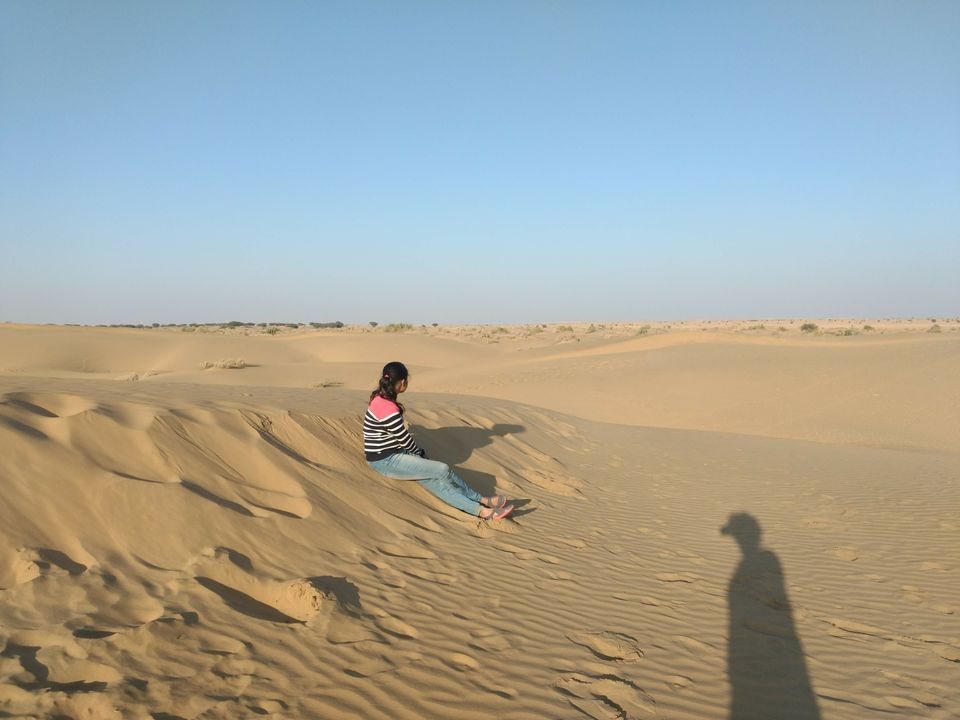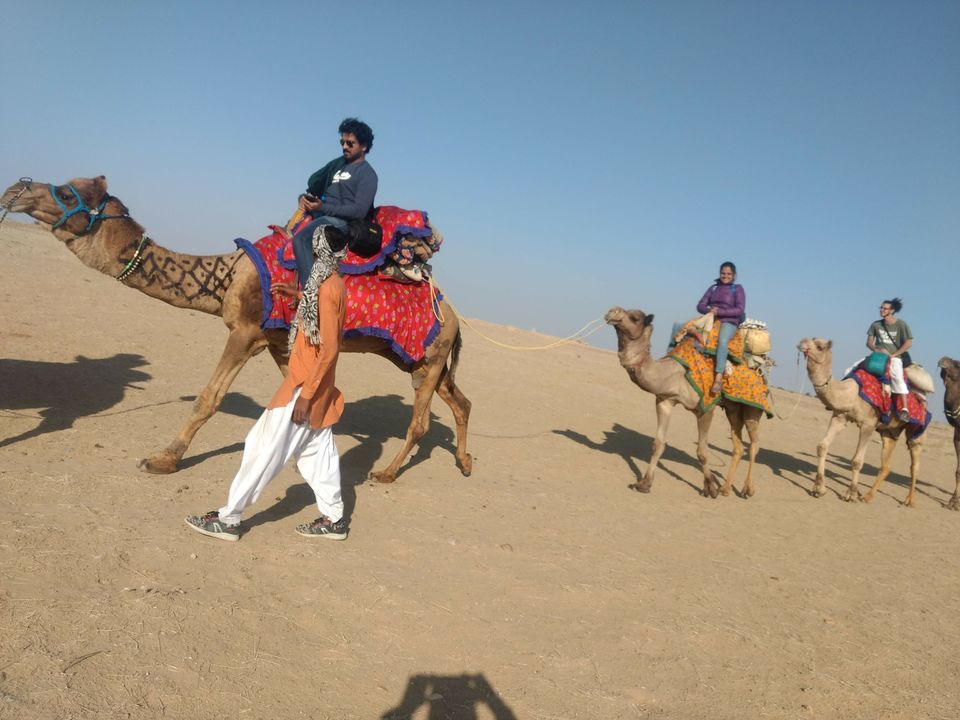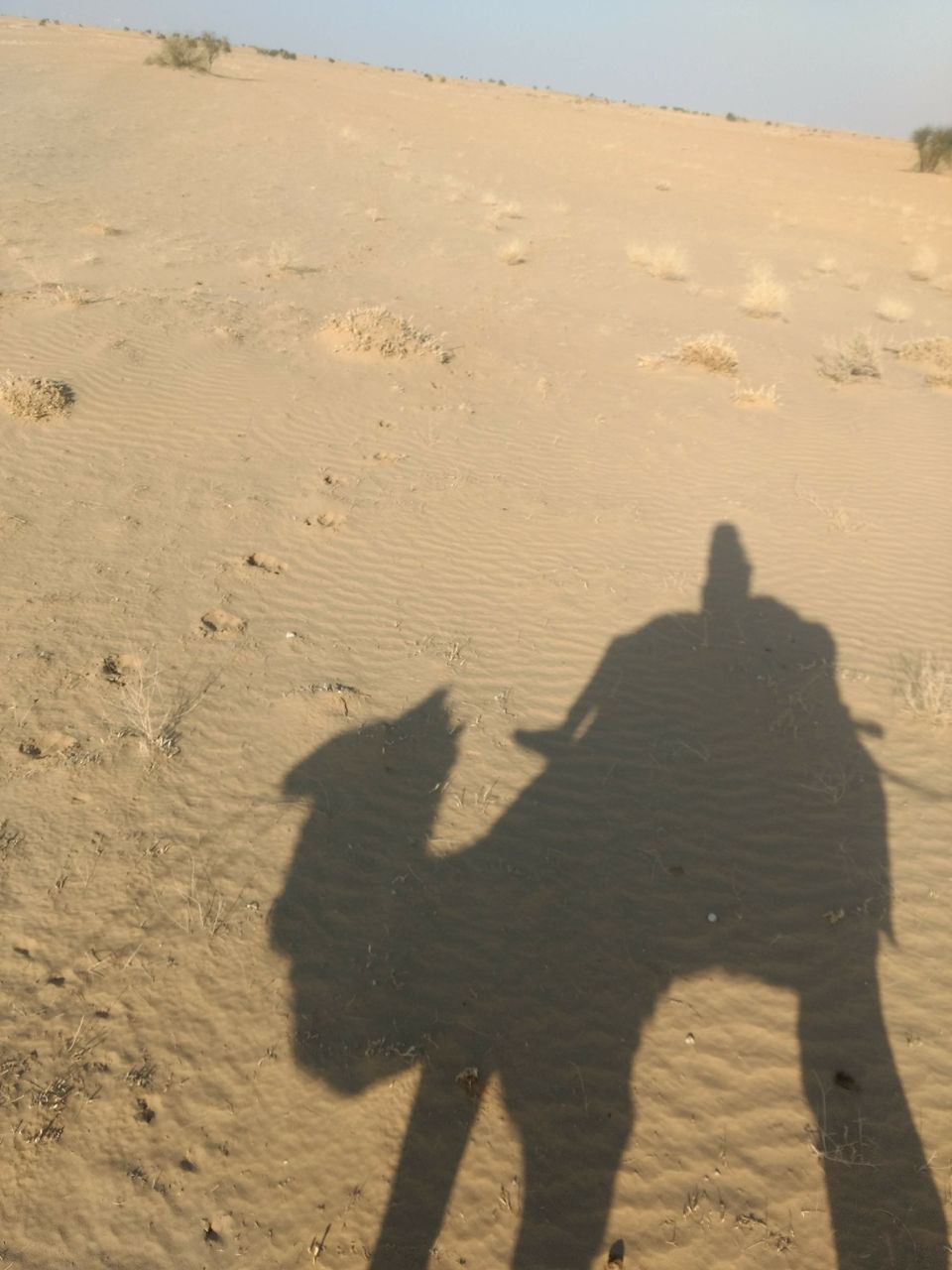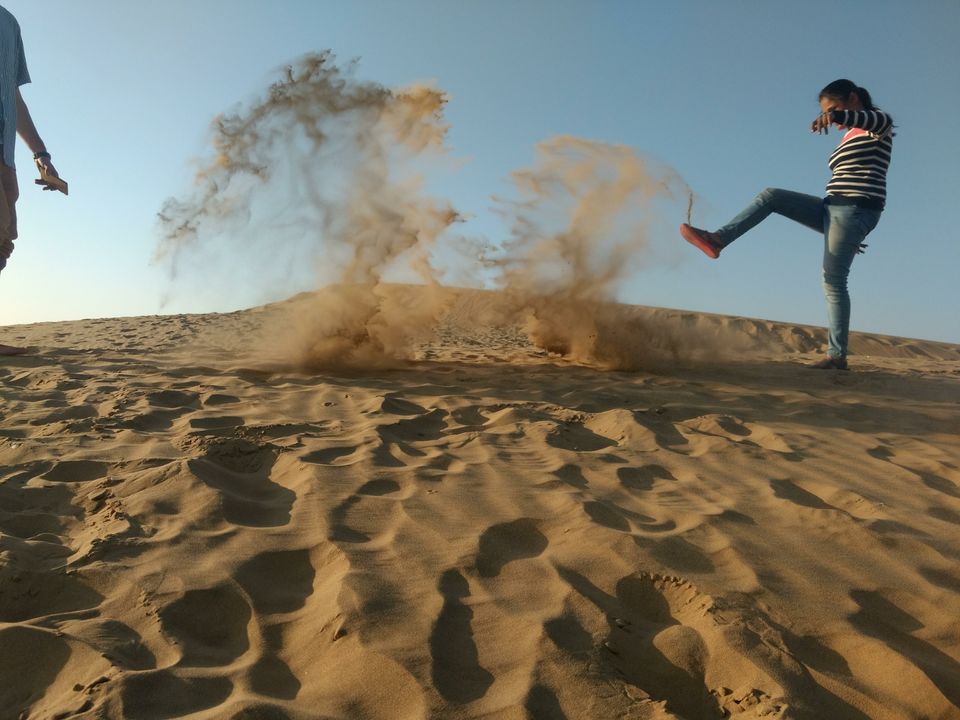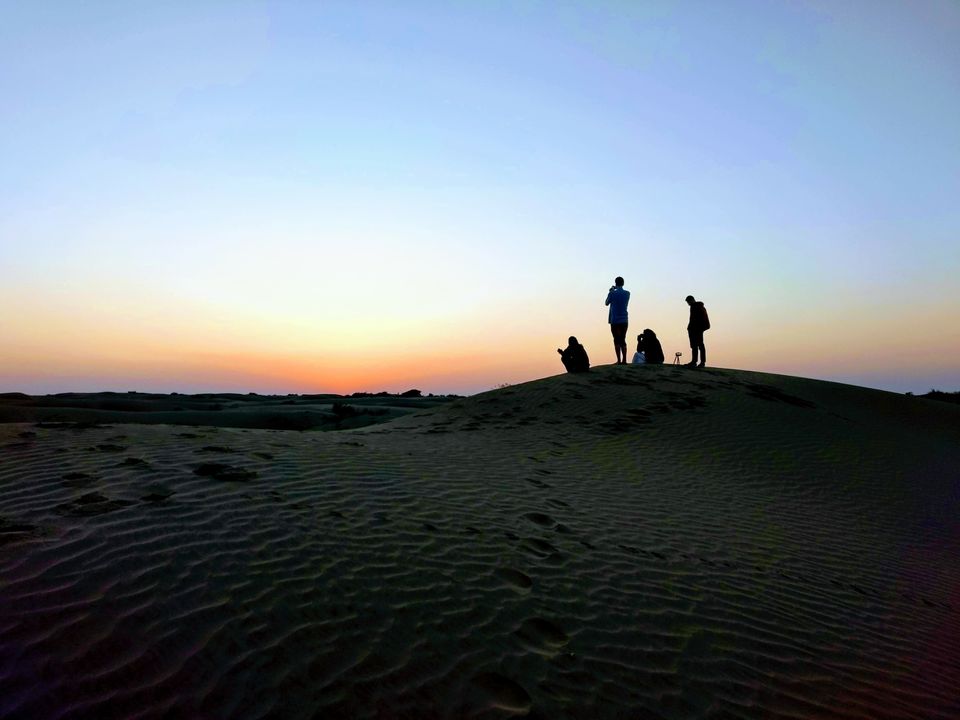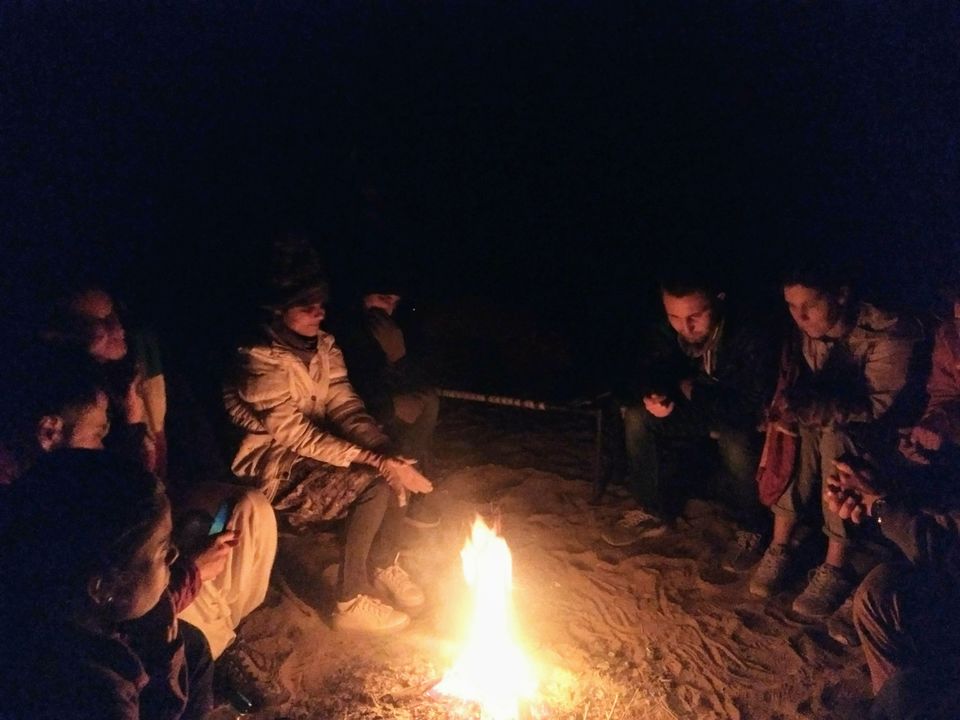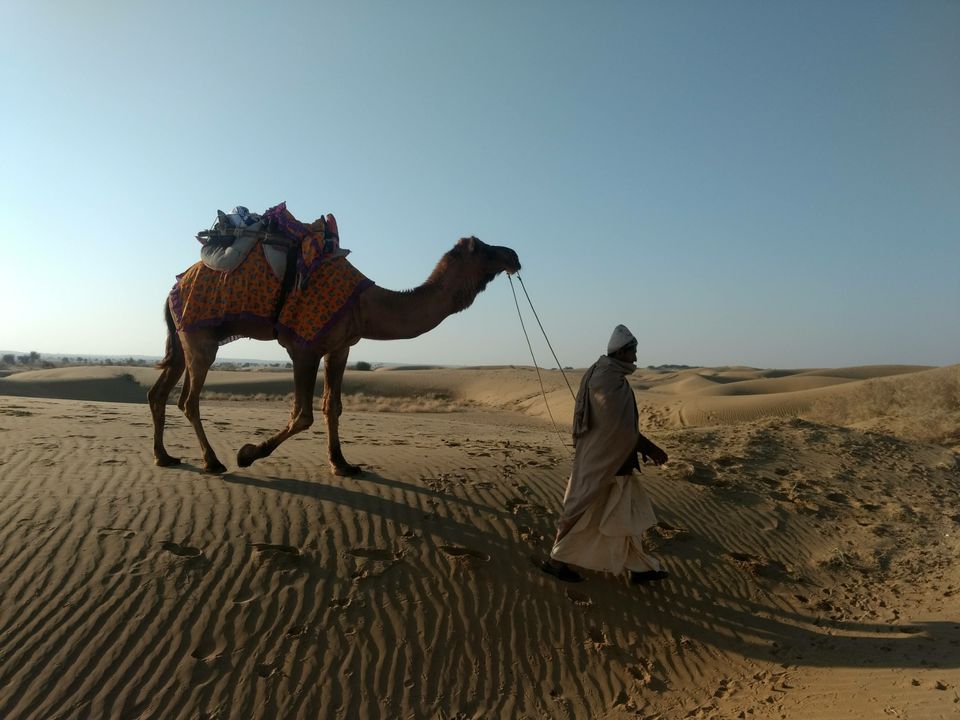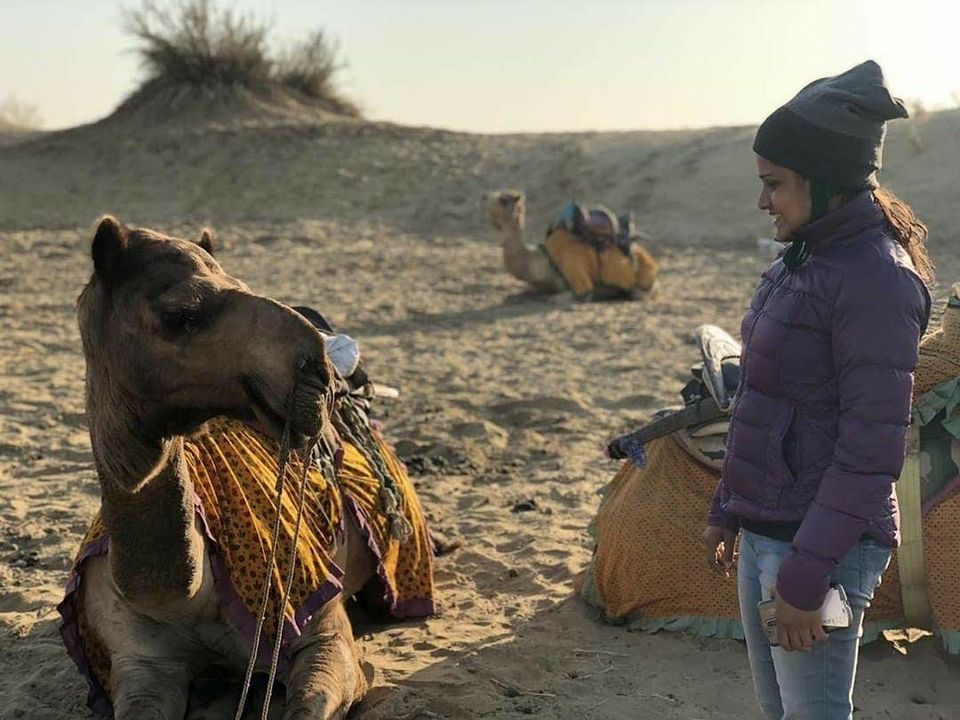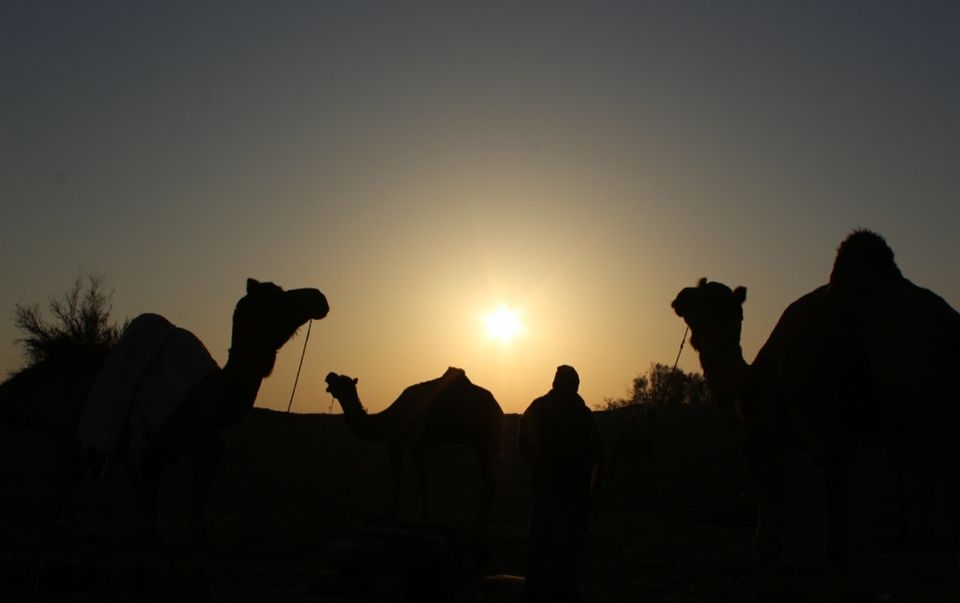 Visited Gadisar lake and Salam Singh ki haveli and it was the travel day to blue city,Jodhpur.....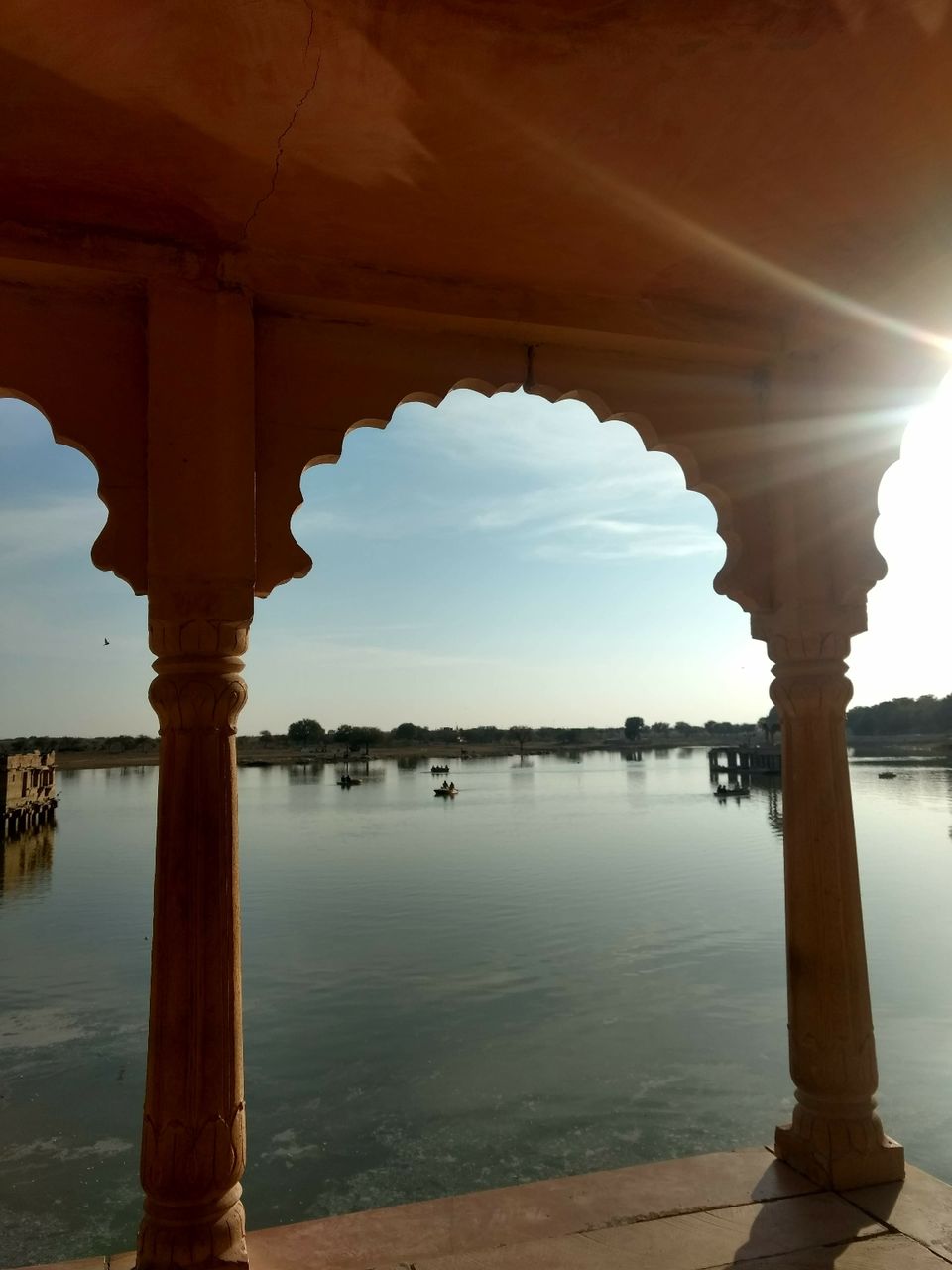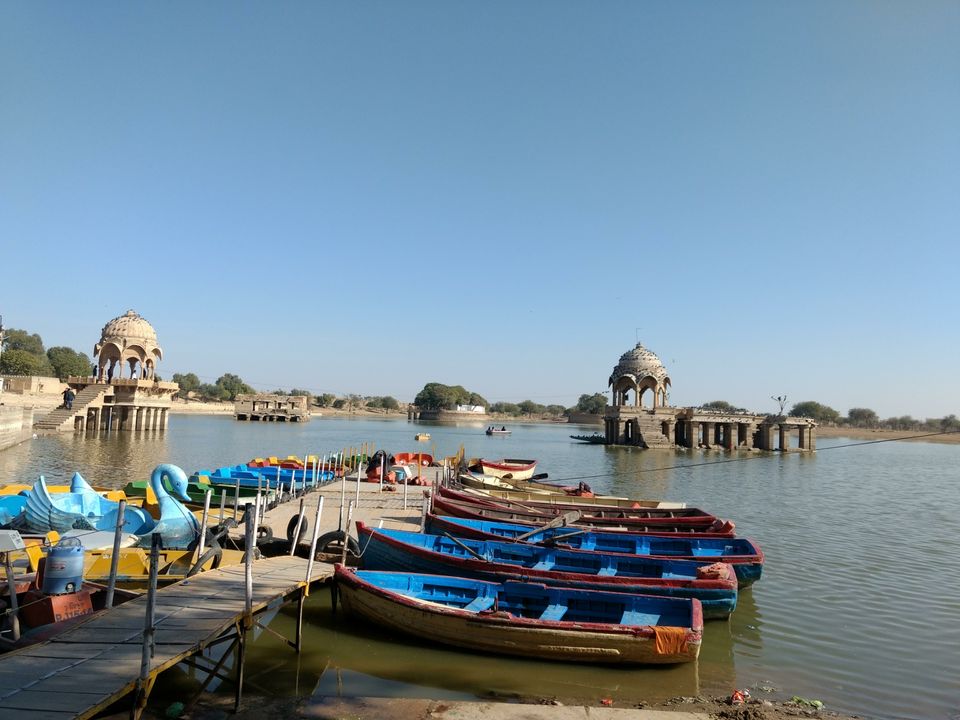 Reached Jodhpur by 3 pm and checked in to Zostel Jodhpur......
         Started exploring the blue city by walk,visited mehrengarh fort,jaswant thada,clocktower,sardar market etc...
Mehrangarh fort
           Mehrangarh Fort stands a hundred feet in splendor on a perpendicular cliff, four hundred feet above the sky line of Jodhpur. It is one of the beautiful fort palaces of India.Architecture is just amazing.
Jaswant thada
         The Jaswant Thada is a cenotaph located in Jodhpur,500 mt away from the fort.It is a marble marvel of Jodhpur,known as Tajmahal of Jodhpur.
Clocktower
          The clock tower is a popular landmark in the old city. The vibrant Sardar Market is close to the tower, and narrow alleys lead from here to a bazaar selling vegetables, spices, Indian sweets, textiles, silver and handicrafts..one can get a beautiful view of mehrangarh fort from here.Lit up clock tower is a bliss to watch with multiple colors.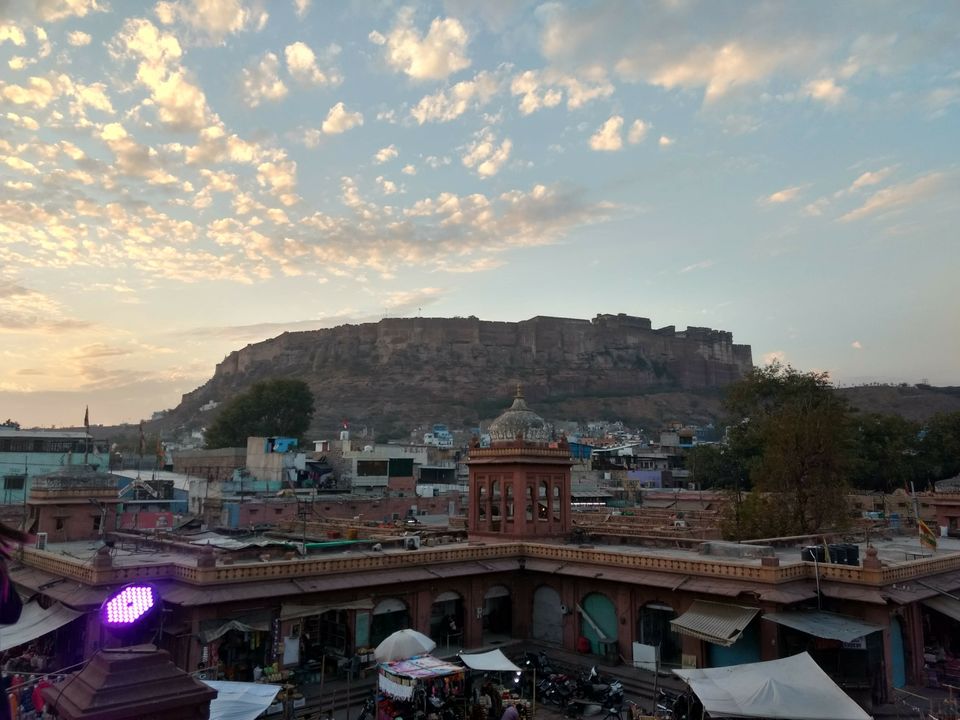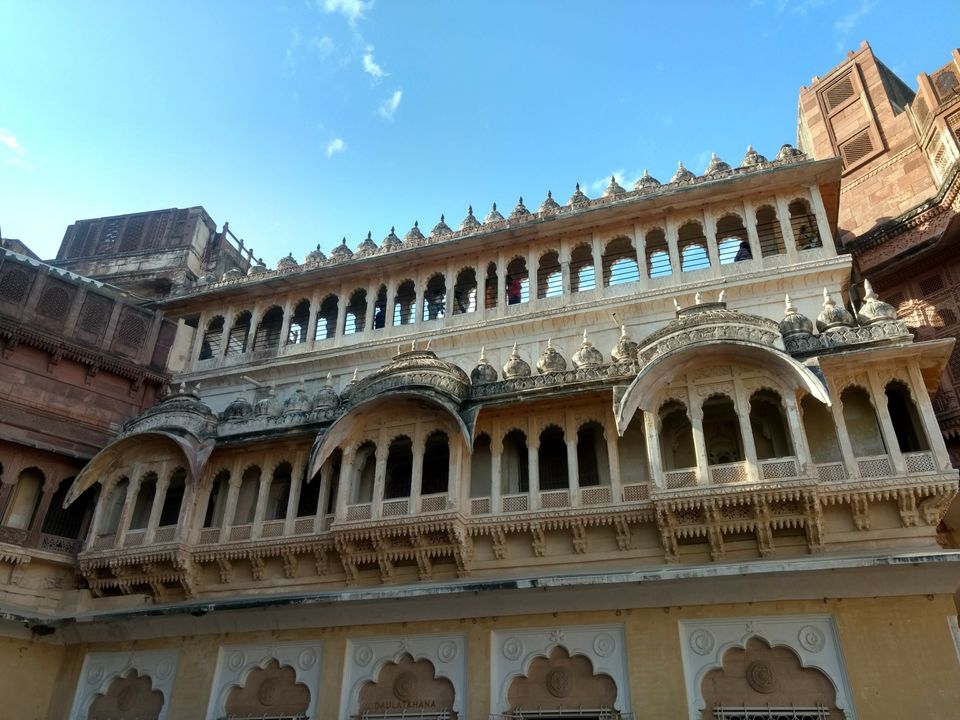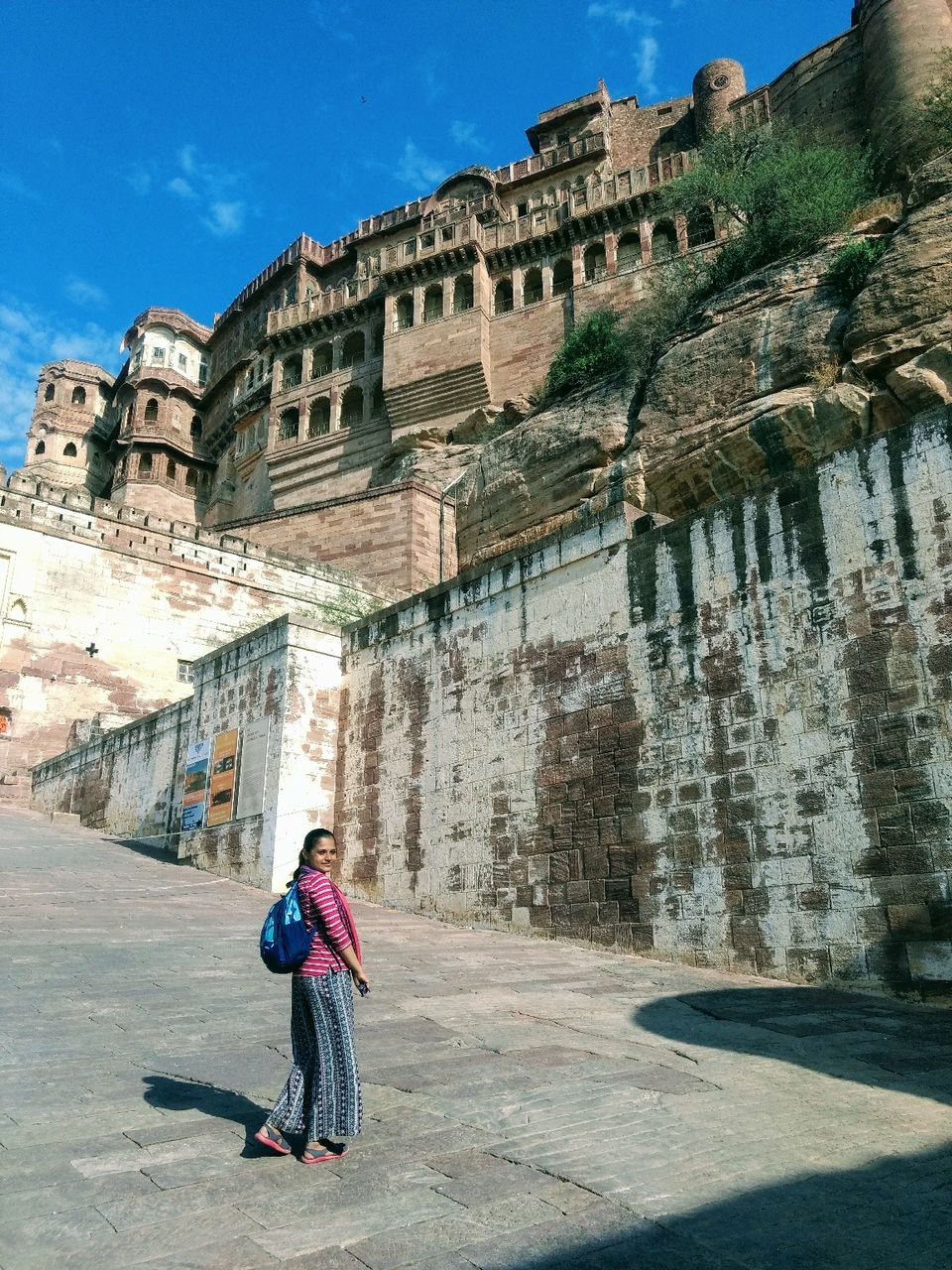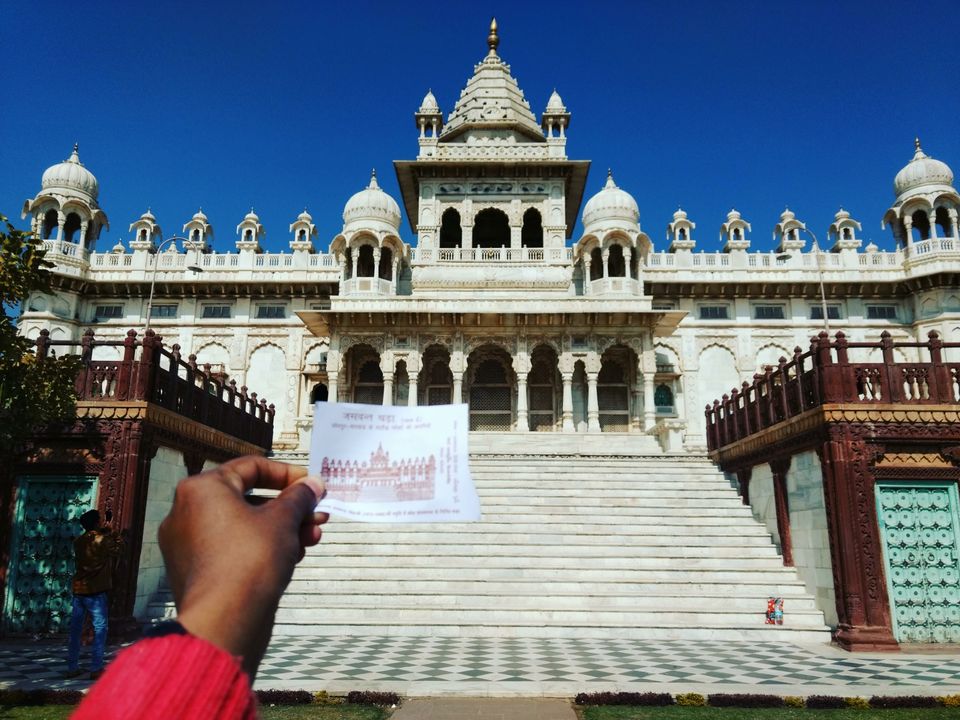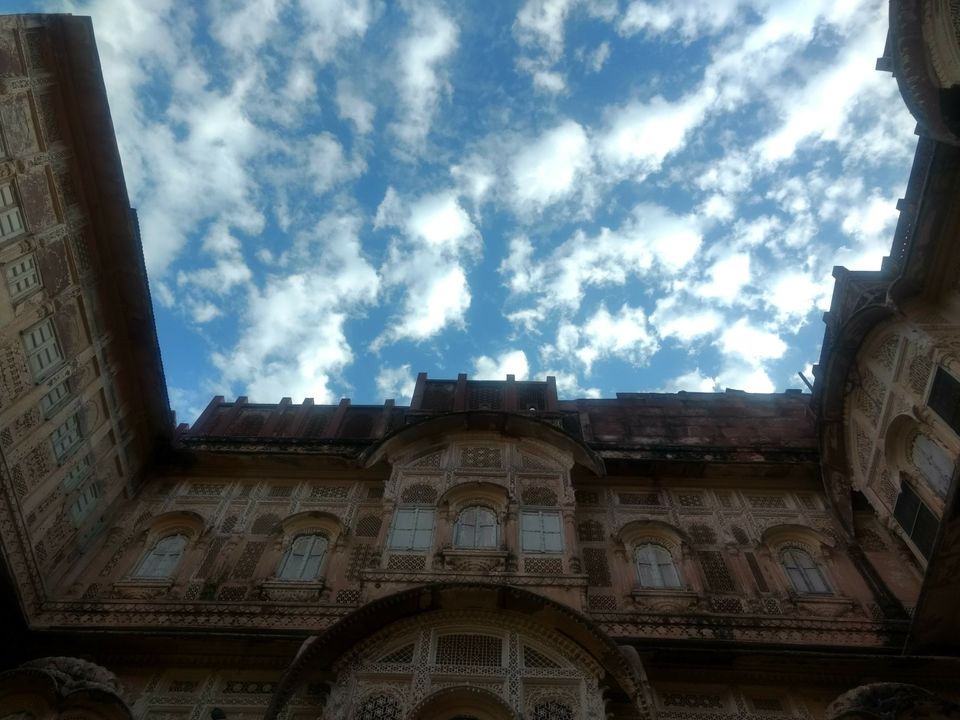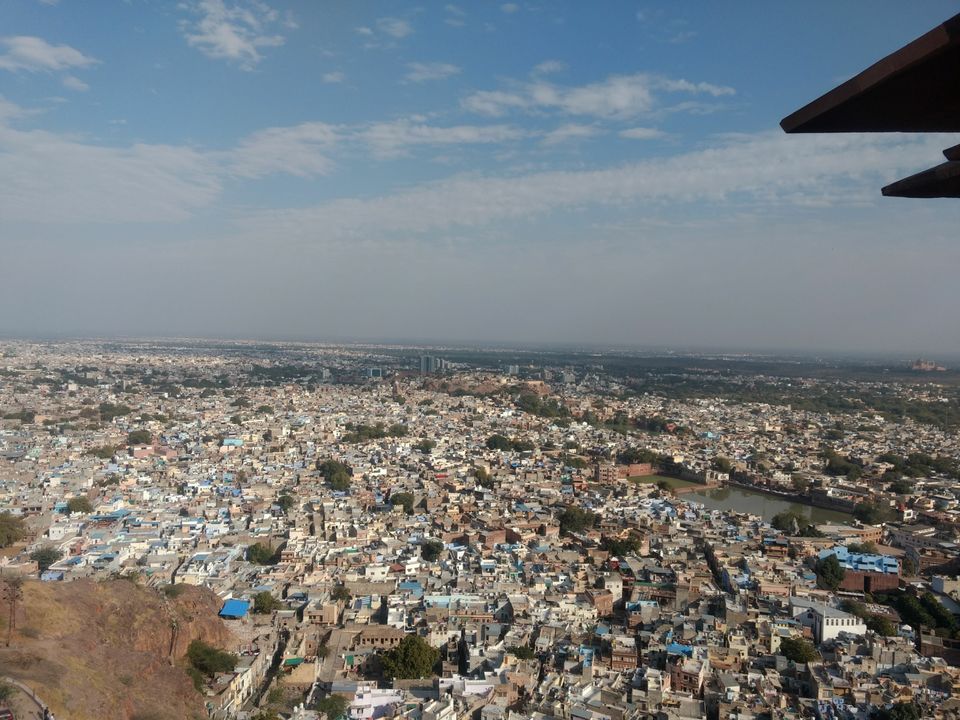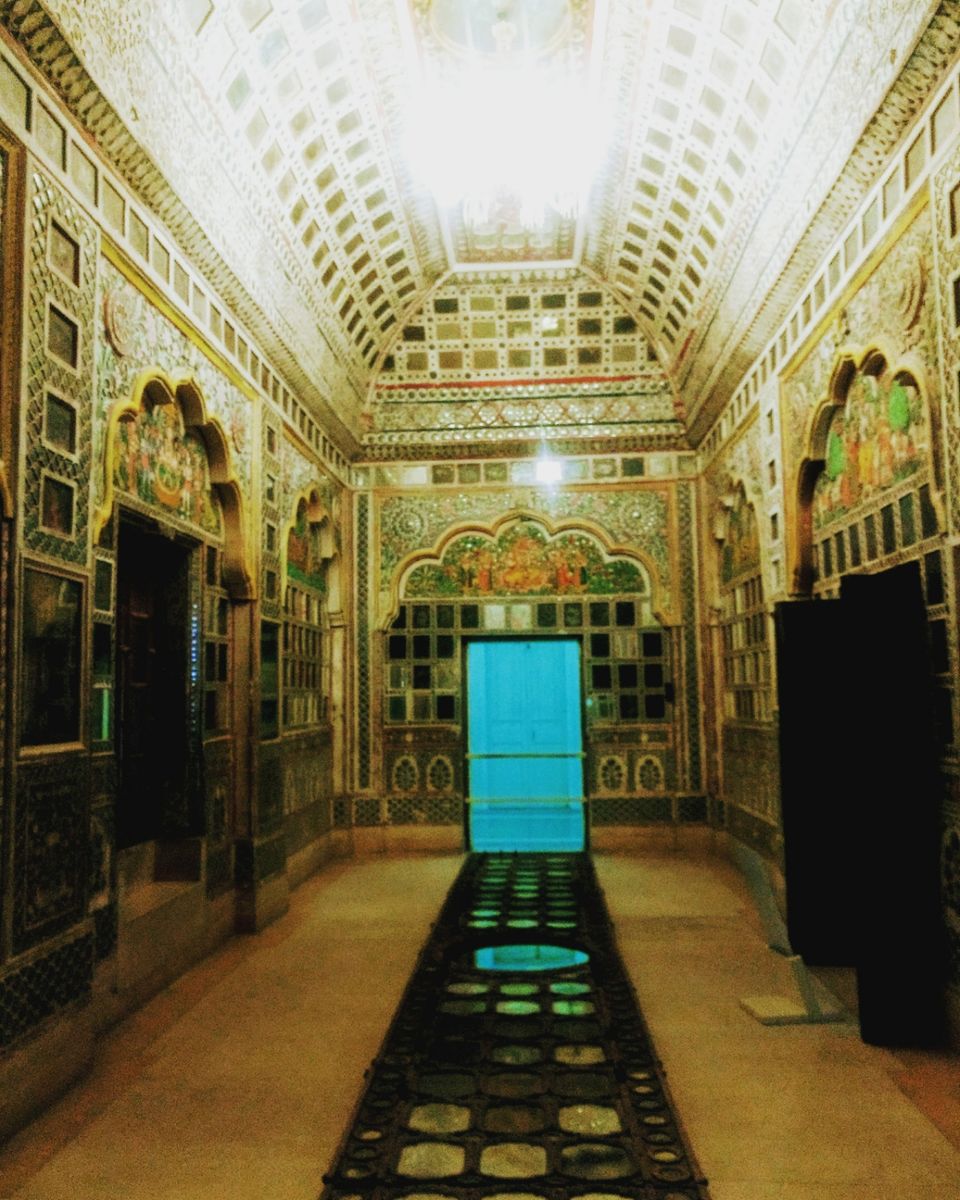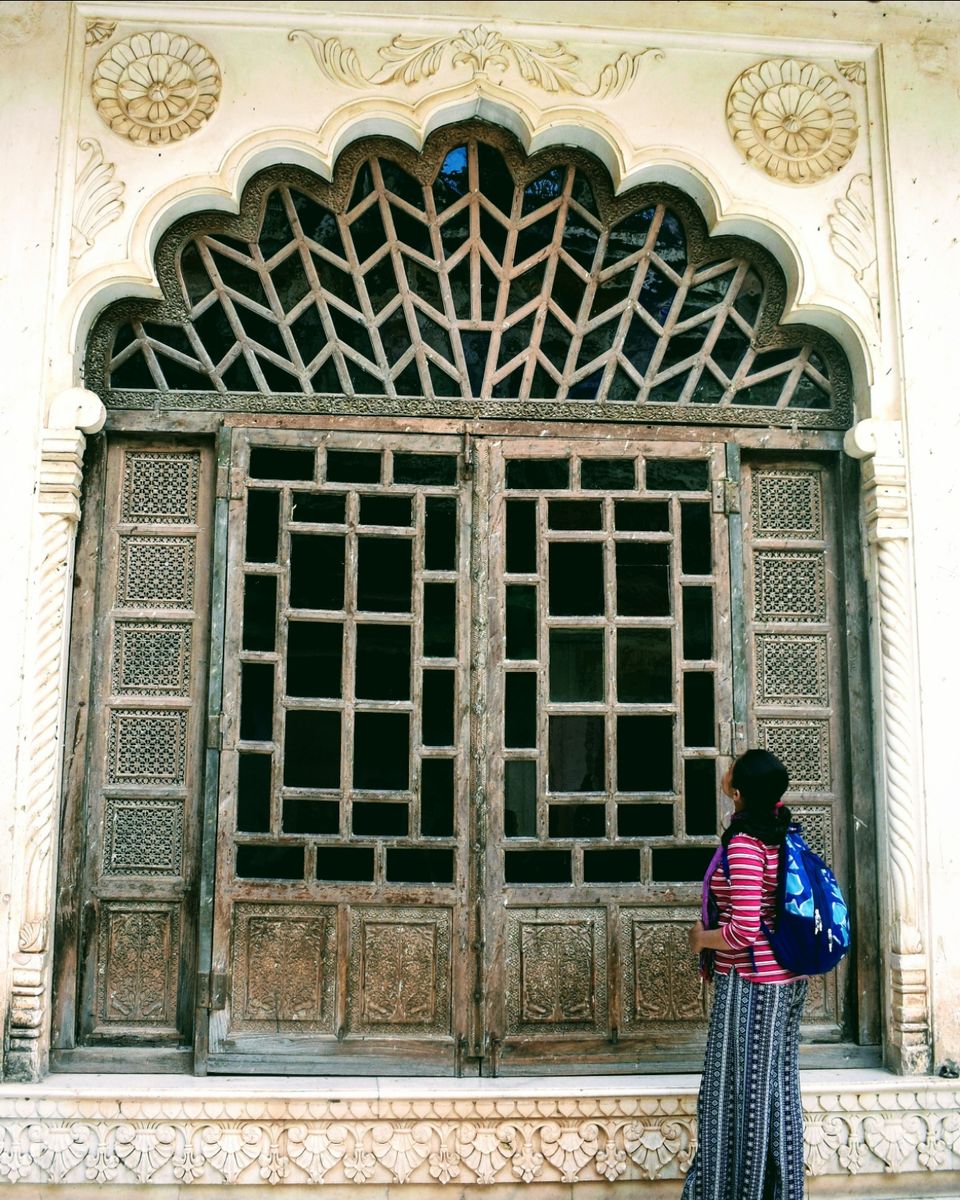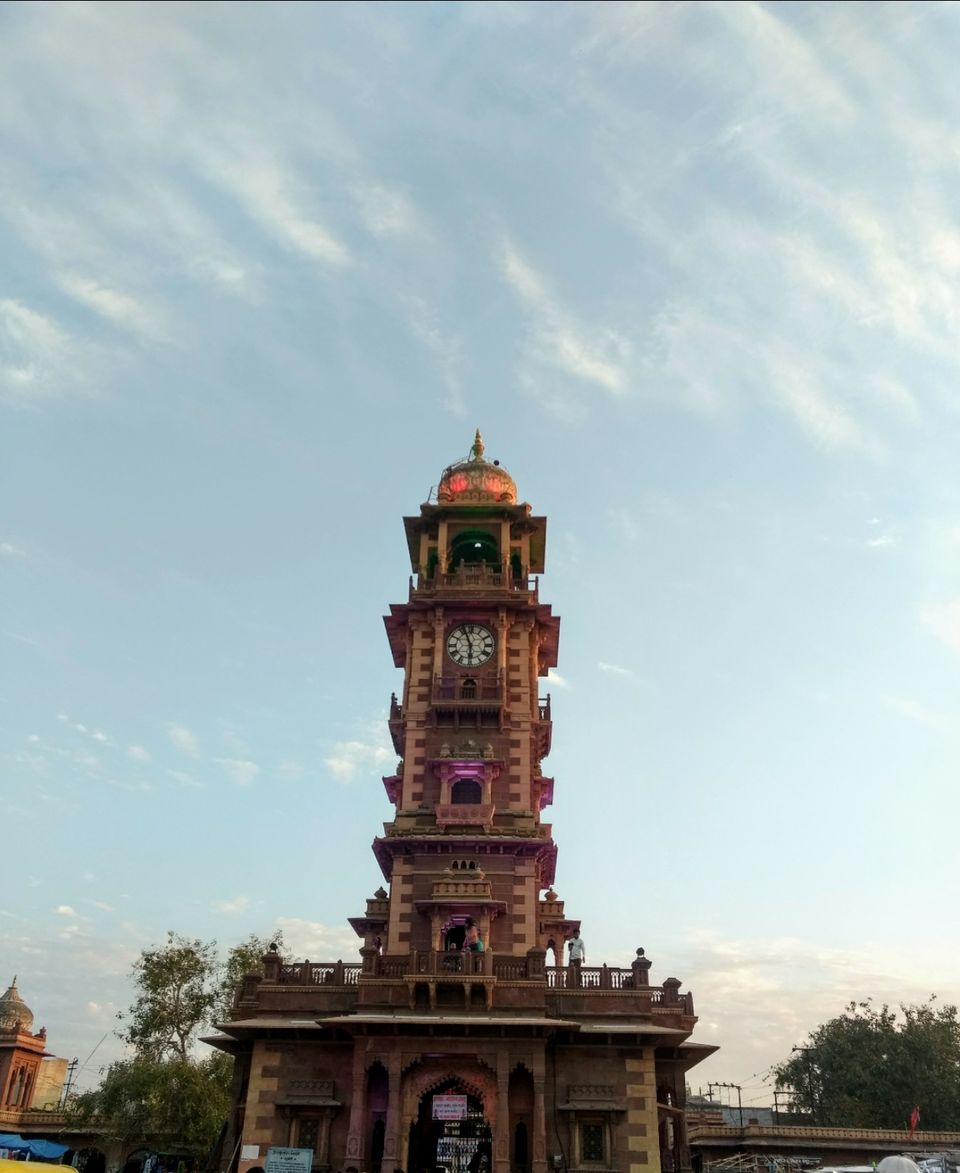 Rajasthan is famous for certain sweets and spicy chats.I tasted few of them.Golgappa was mind-blowing.There are lots of options in Sardar market ,Jodhpur.
      Today I explored Umaid Bhavan palace,Mandore garden and Too ji ki kund stepwell and kaylana lake.public transport is available for all these places at INR 10 for every ride.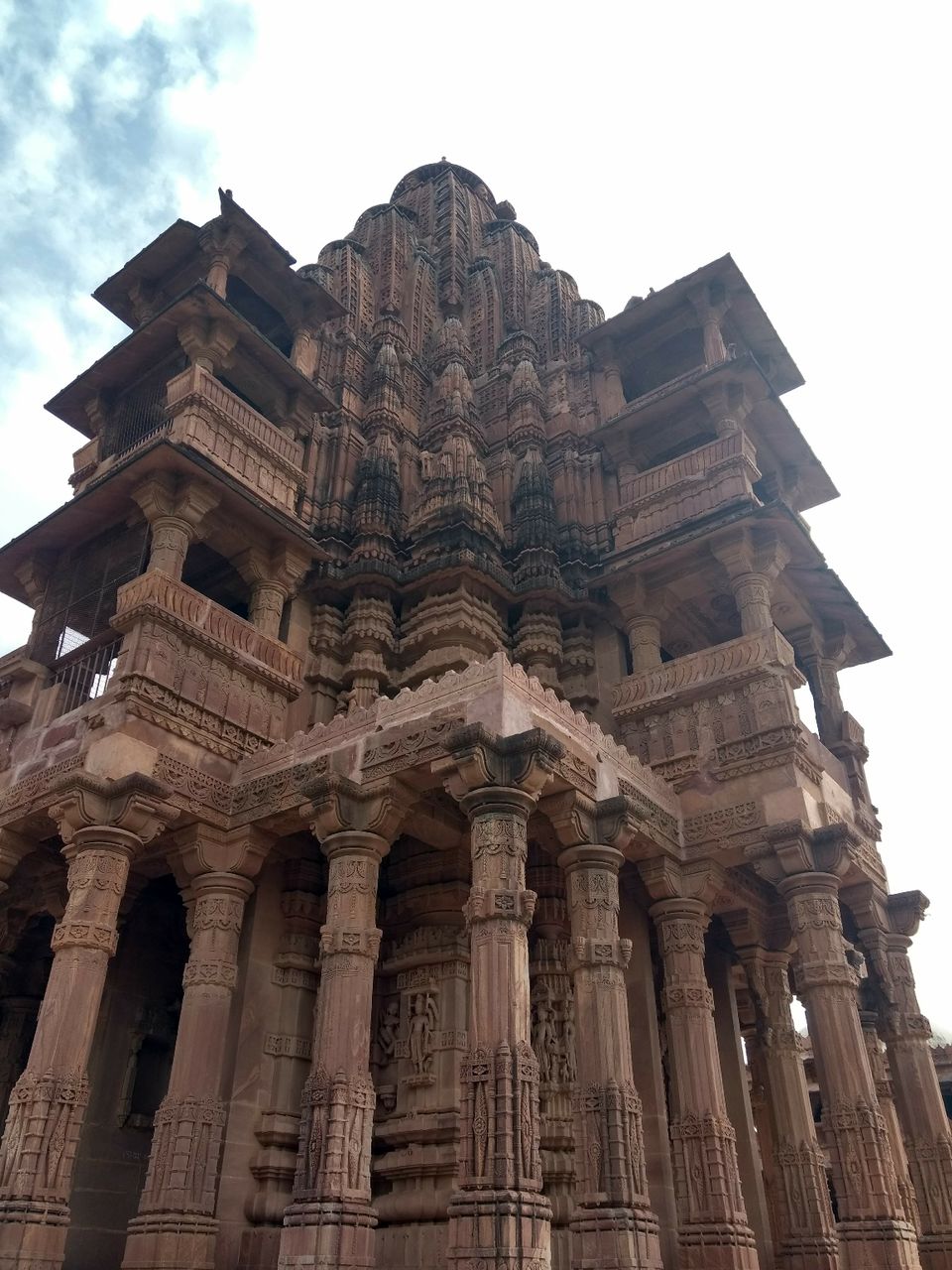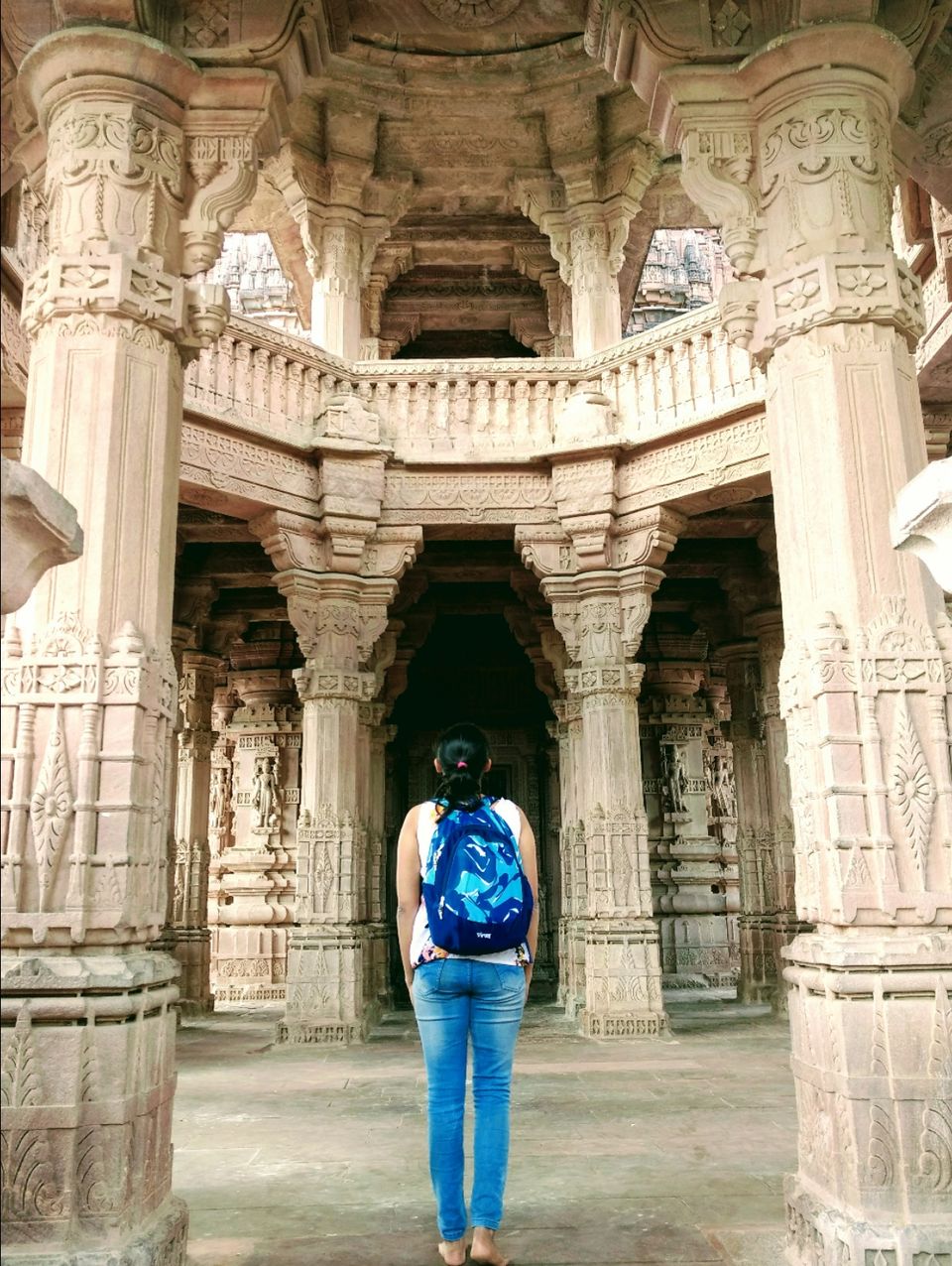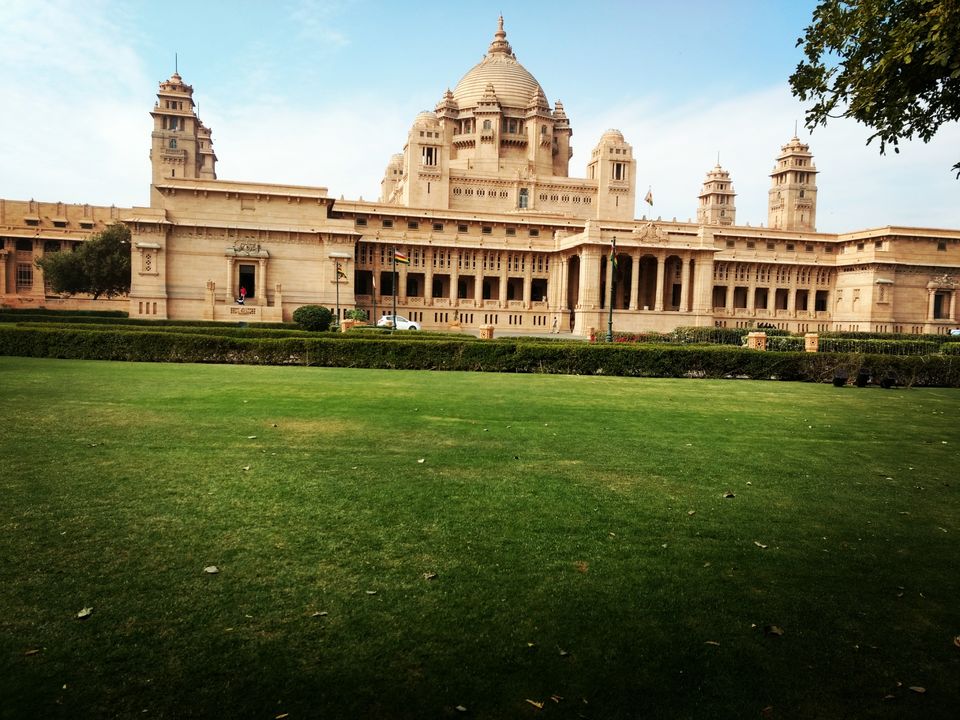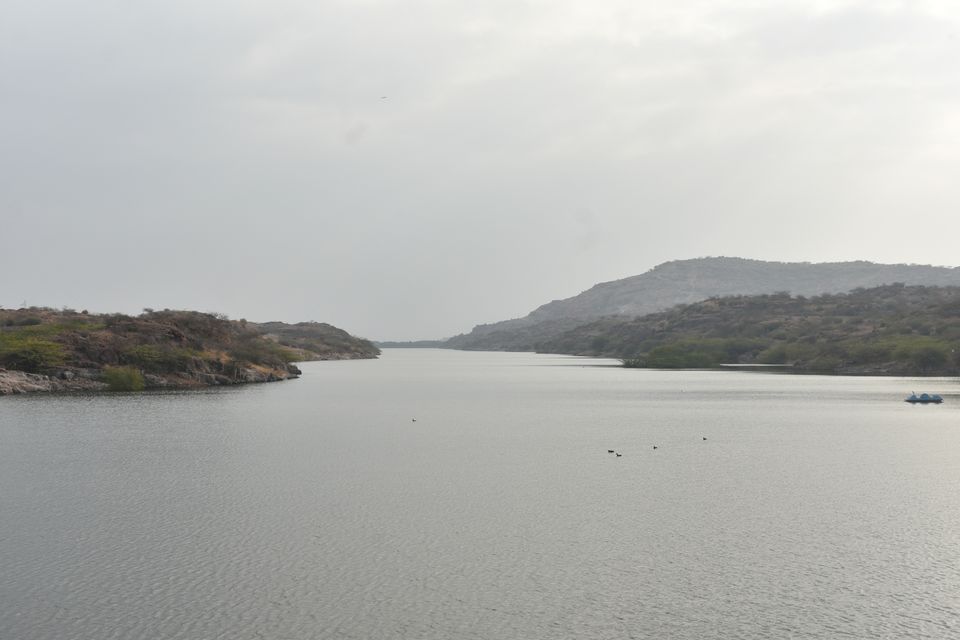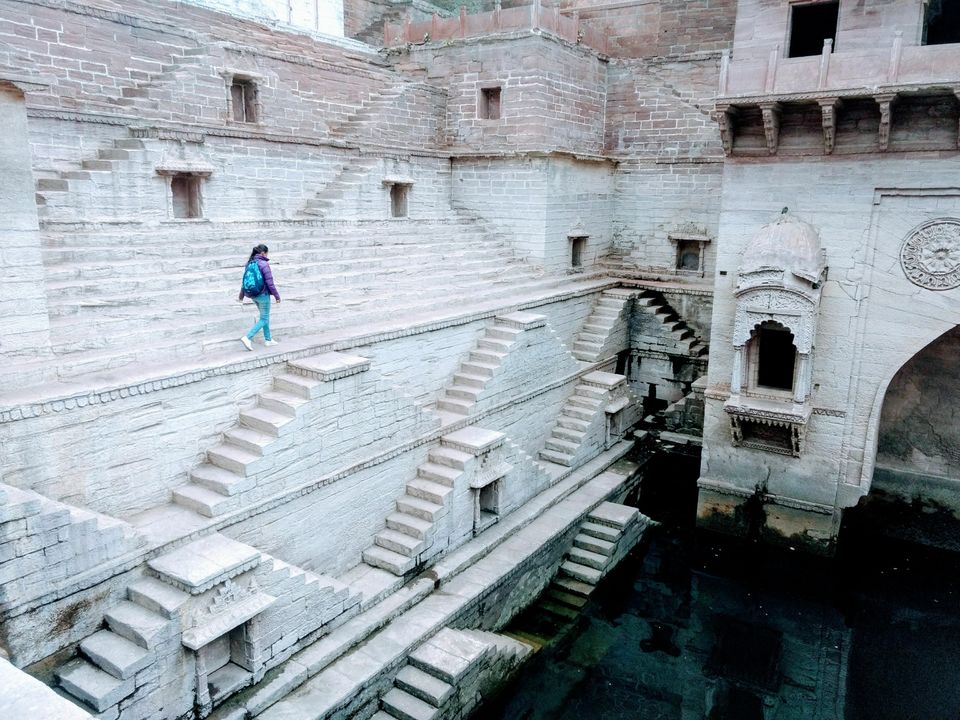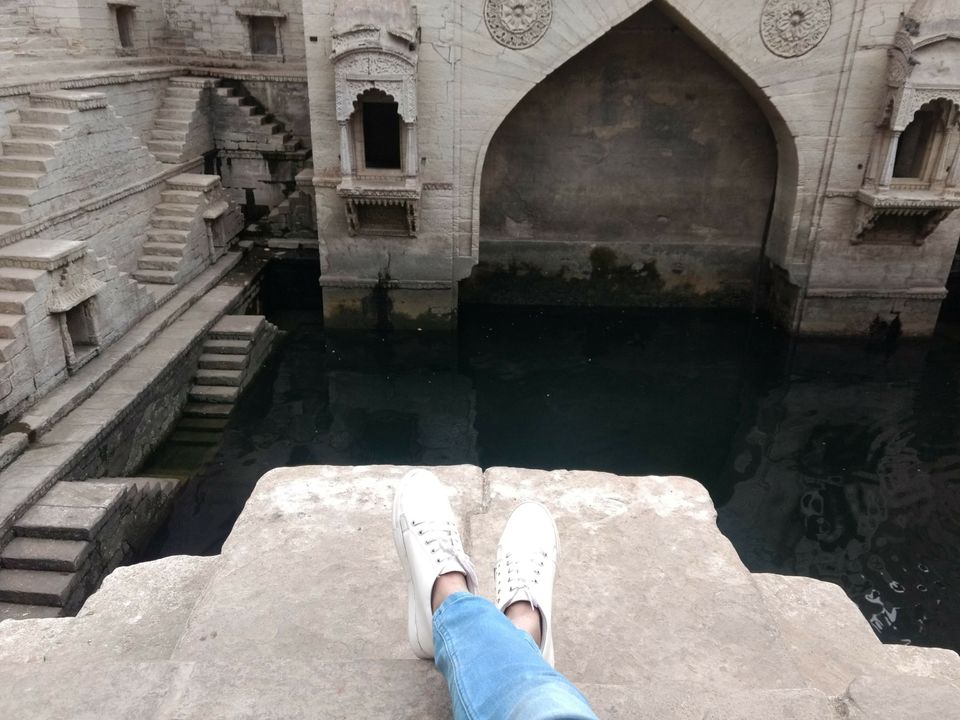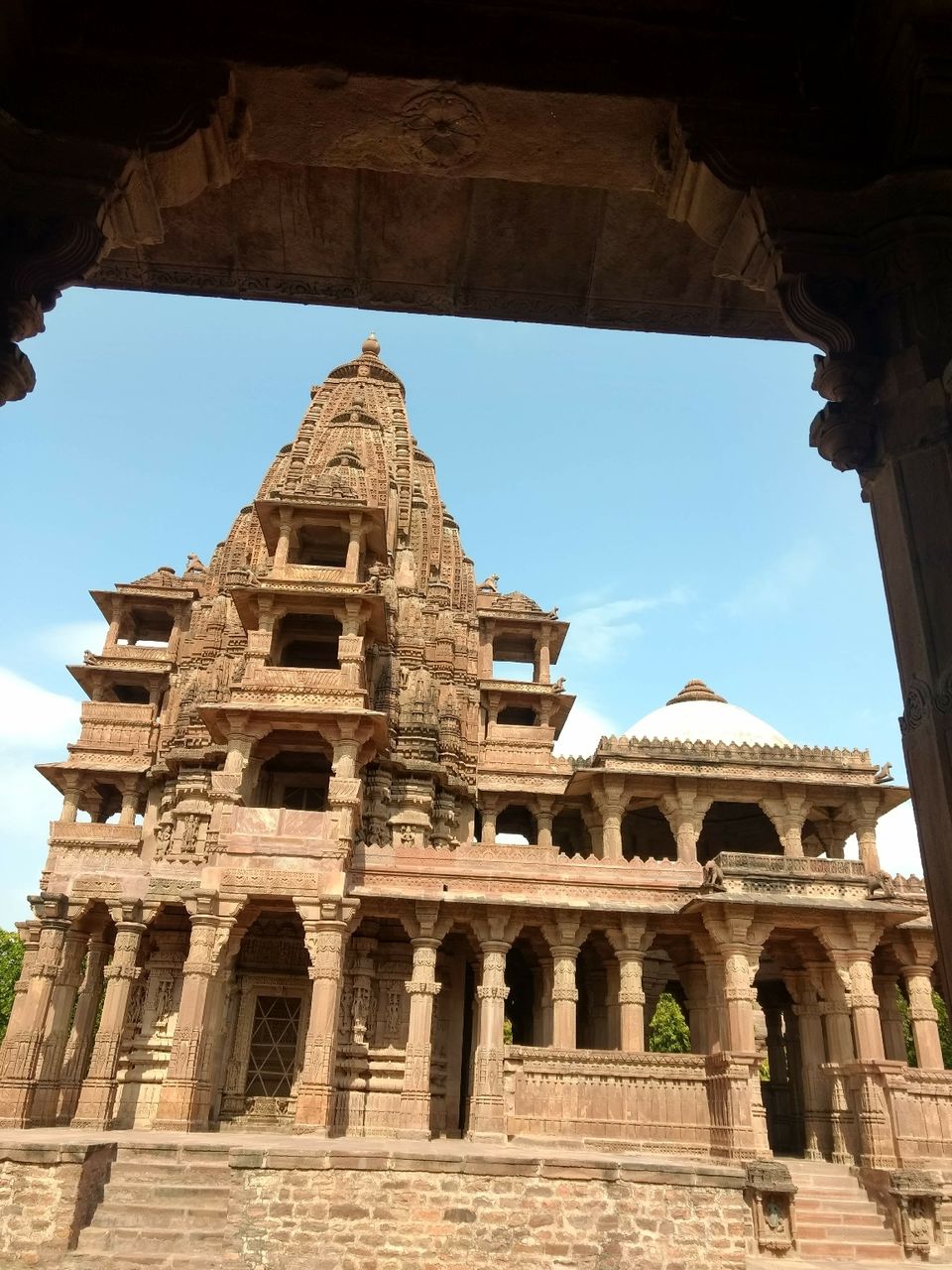 Today I explored old city of Jodhpur which is called blue city...Walking through the narrow lanes of the city and interacting with the people there was a great experience.I found Pachetiya hill which is great place to witness sunset and also the perfect view of blue city.
         Sardar market is a perfect shopping spot for budget people.Onr can get everything here.I shopped for sometime and explored the blue city by a wlak.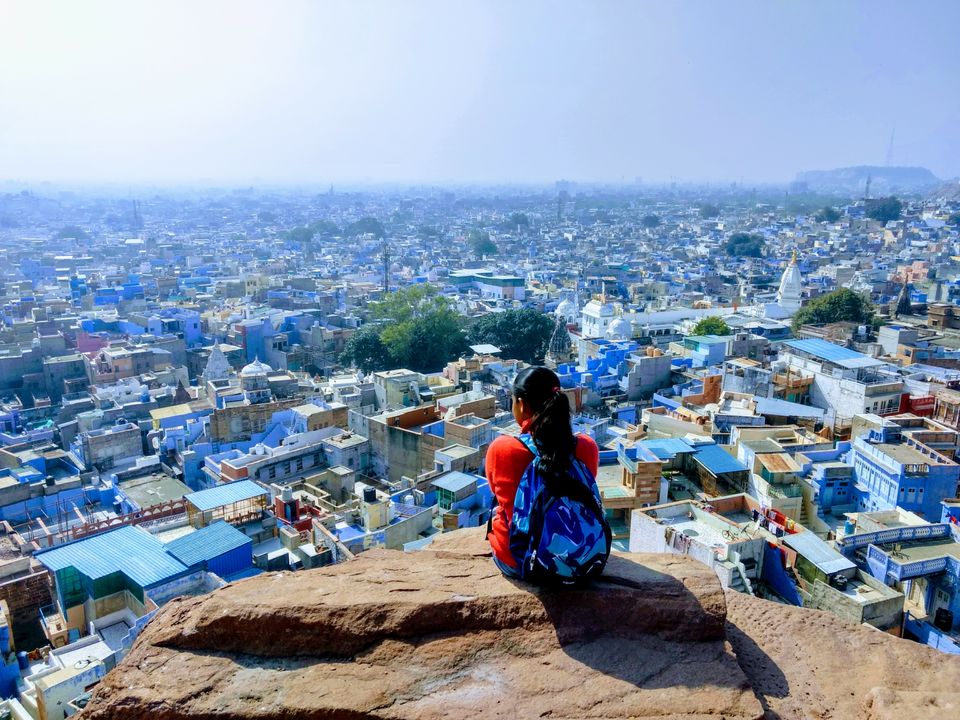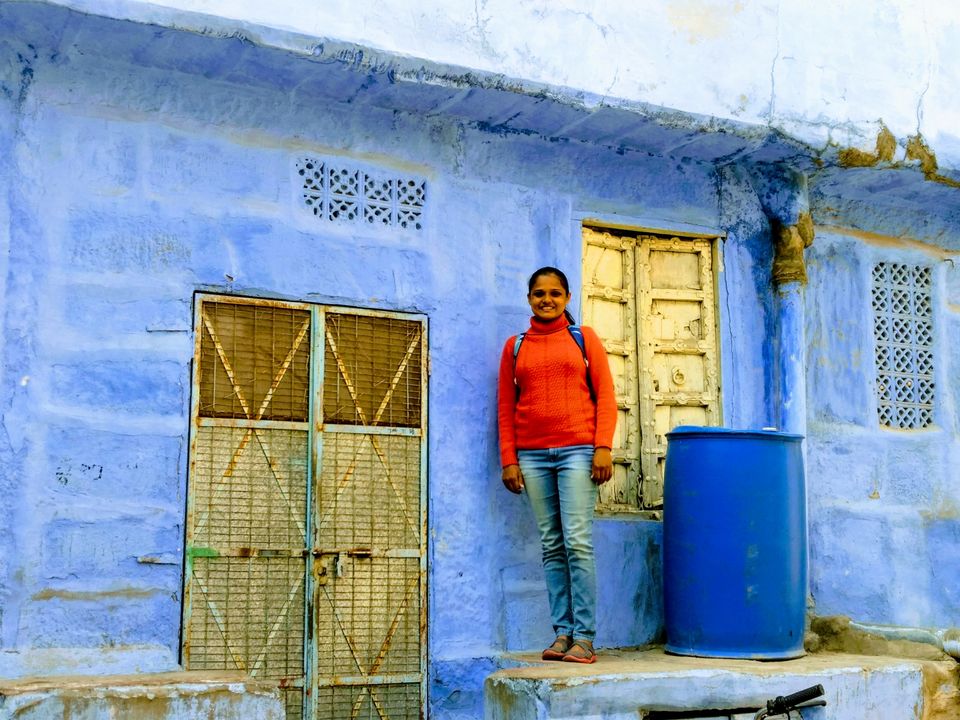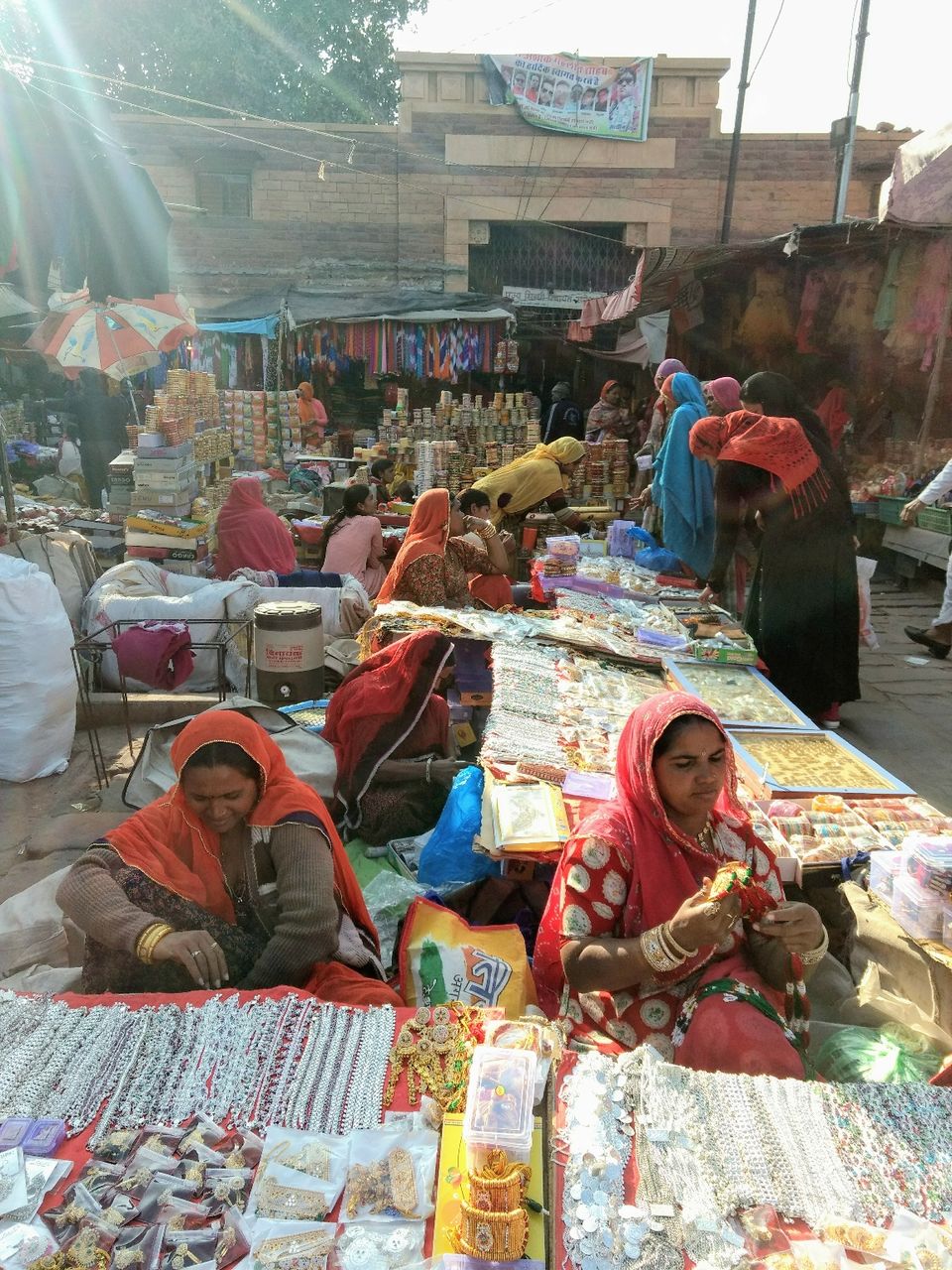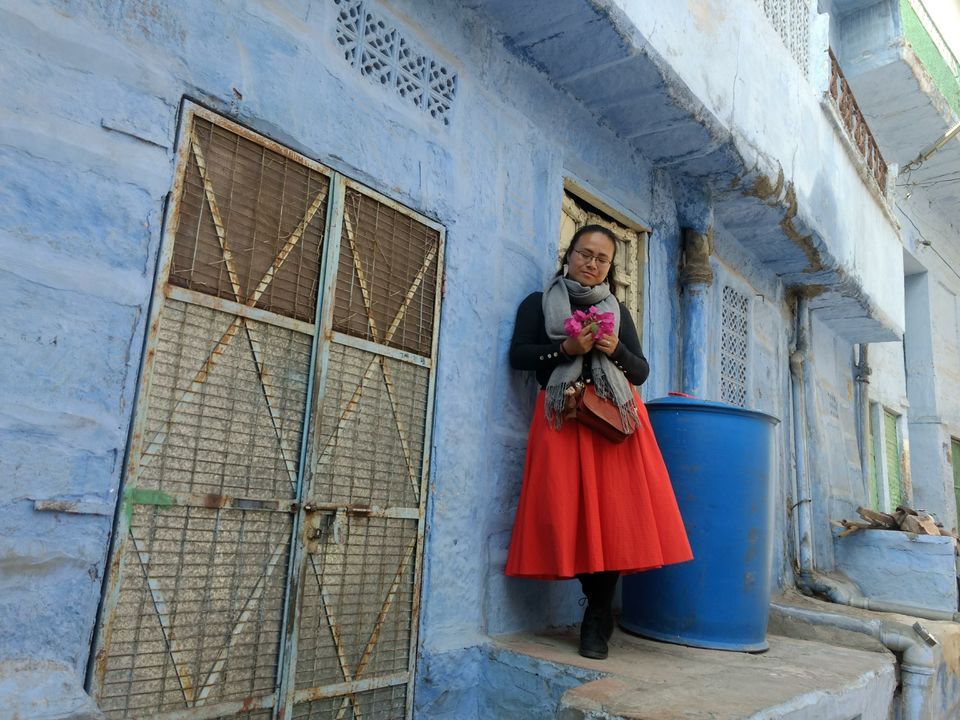 This was the last day of my trip.I was already in love with the royalty ,architecture of Rajasthan.It is the best option for solo travellers as every place here is so accessible easily.I came back with lots of memories to cherish.