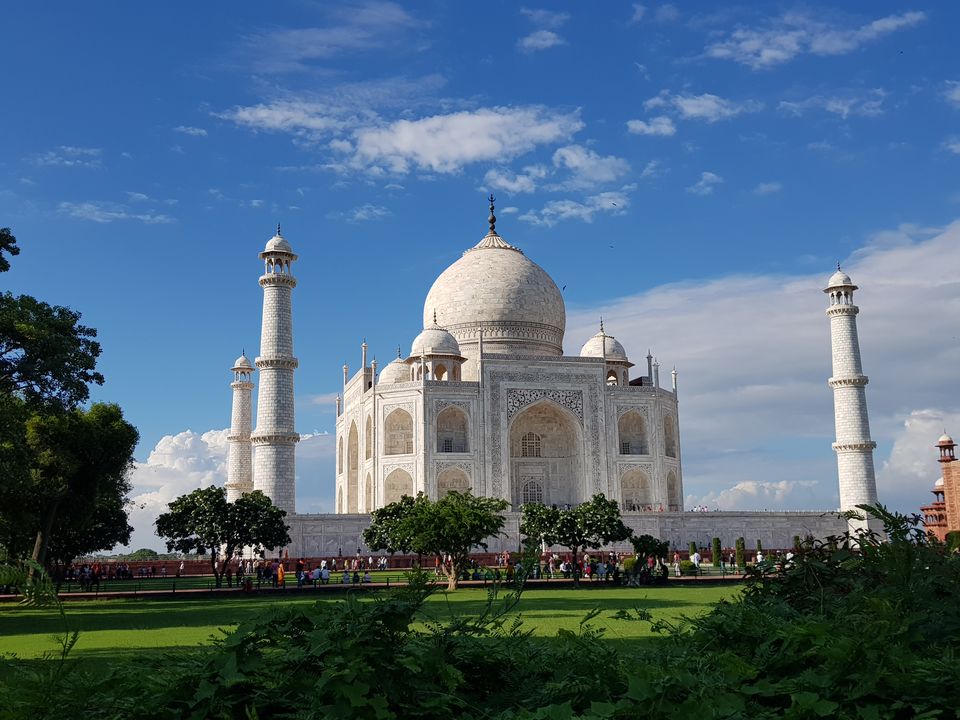 We all have visited the iconic wonder of the world, the mesmerizing Taj Mahal. To everyone's surprise this was my maiden trip to Taj. I know, I know it's quite pathetic on my part as to why I couldn't visit a wonder of the world until now but it's a loooong story. Phir kabhi.
I know all my dear friends here are aware of the road but still to bore you guys I'll write something here 😄😄.
I started at around 1030 am from Delhi. Didn't find any traffic till Yamuna expressway. Thought of posing in between as there wasnt any traffic.
While I reached Taj, it was hot for a day in the month of August. As it was my first trip to Taj, it was difficult to find a parking space. Luckily managed one with a hotel staff. Guys I know you all must be aware but still would like to share my experience. There are lot of thugs you would find the moment you reach either of the gates( eastern or western). Its better NOT to seek help from the guys who keep coming to you. If you are a first time, go to a near by hotel and ask for a parking space while you decide to walk upto Taj. I got a parking space, a good one infact at Lotus hotel near the west gate entry.
Since I had booked my tickets online through the Taj official website the transit passage till Taj was a cakewalk.
Tickets can be booked online through https://www.tajmahal.gov.in/.
So the first glimpse of Taj was like this and I was AWSTRUCK. What a beauty.
I took around 45 minutes to tour the Taj and was so elated post completing my maiden visit. Sharing some pics from my trip. Cheers and stay safe!