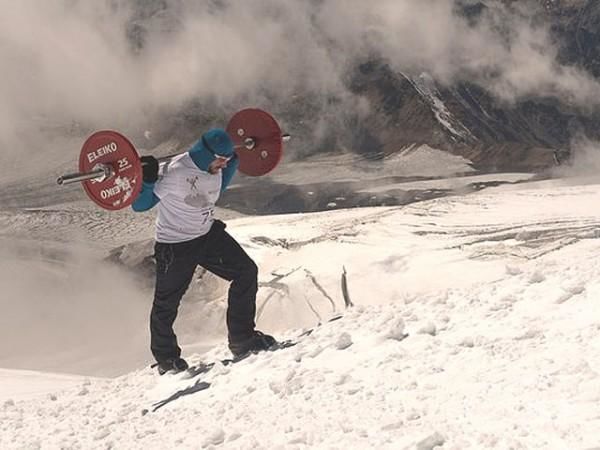 Europe's highest peak, Mount Elbrus (5642m), is by no means an easy climb. This Russian, Andrey Rodichev, made the task 75 kilograms more difficult. He climbed the mountain carrying a barbell (75kg) on his back. No kidding!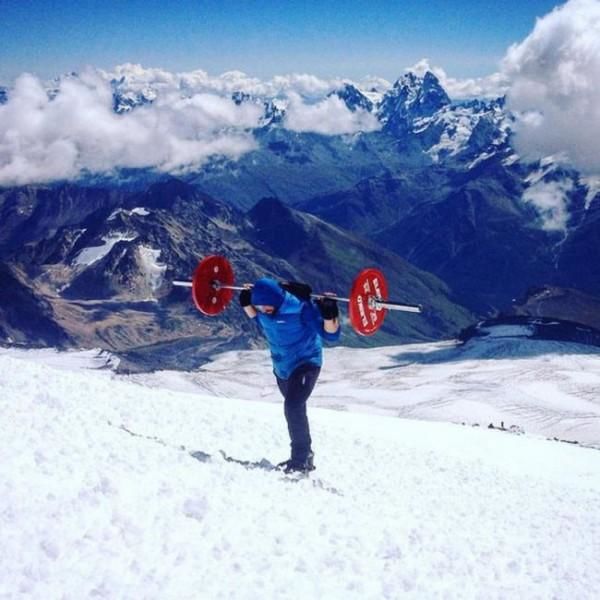 Why the hell would someone do that, right?
Andrey wanted to raise awareness about power lifting in his hometown, Murmansk. "The federation has no professional equipment for competition and training," he told the media. "A professional 480 kg. barbell cost 500,000 rubles ($7,650), but the city and regional administration has no money, ever. I want to do this to draw attention to the Power lifting Federation in Murmansk region."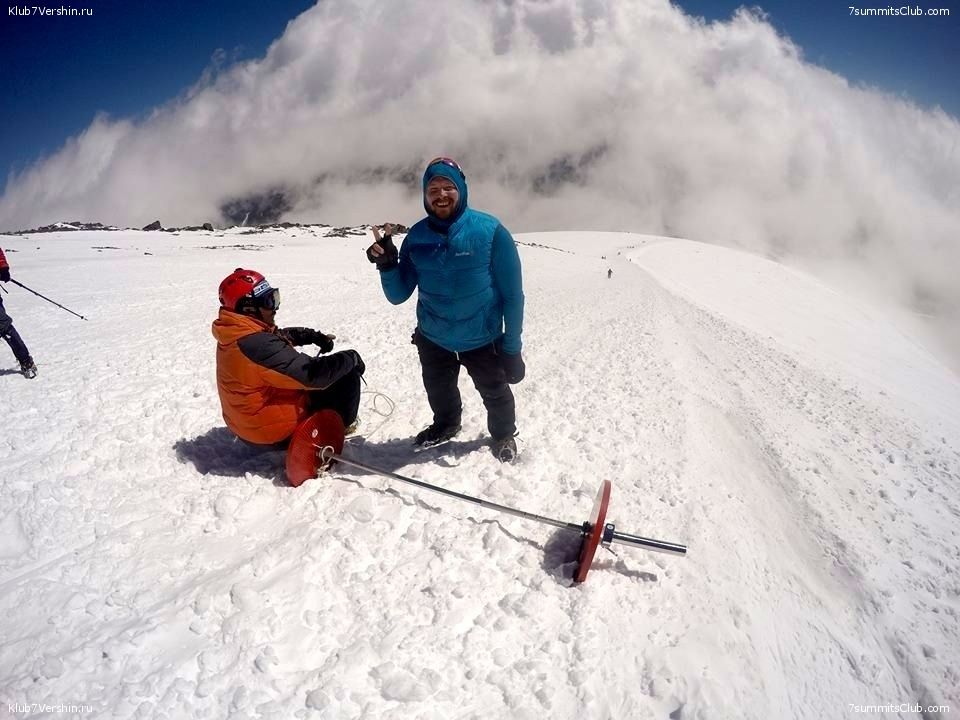 Trekkers usually carry backpacks that weigh 25-30 kg. The final ascent of mount Elbrus is gruelling. Even they leave most of their gear at the base. Not Andrey. He was determined to go all the way. He attached the barbell to his back using customized straps. Moved at an average speed of 50 meters per hour, and in some areas even dropped to 15 meters per hour.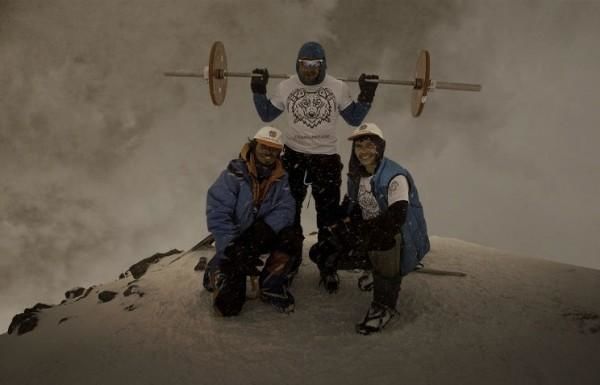 It wasn't easy. The last two days saw terrible weather conditions, but he finally managed to reach the summit on September 6, in eight days flat. The bar he carried has been installed at the top of Mount Elbrus, as a monument to his incredible feat.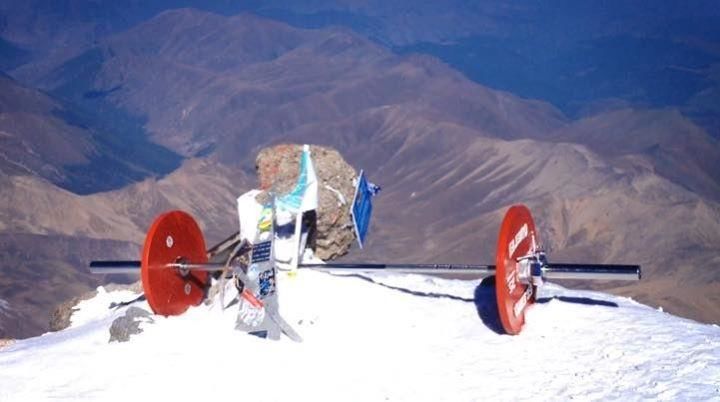 He trained twice a day, seven days a week. Every morning he would run on the streets 90 minutes with an additional weight of 10 kg. In the evening, he would work out at the gym. He lost about 20 kg of body weight to reach the ideal weight for the challenge. The result of all the effort is this incredible benchmark.
What do you make of this incredible feat? Leave your comments below.