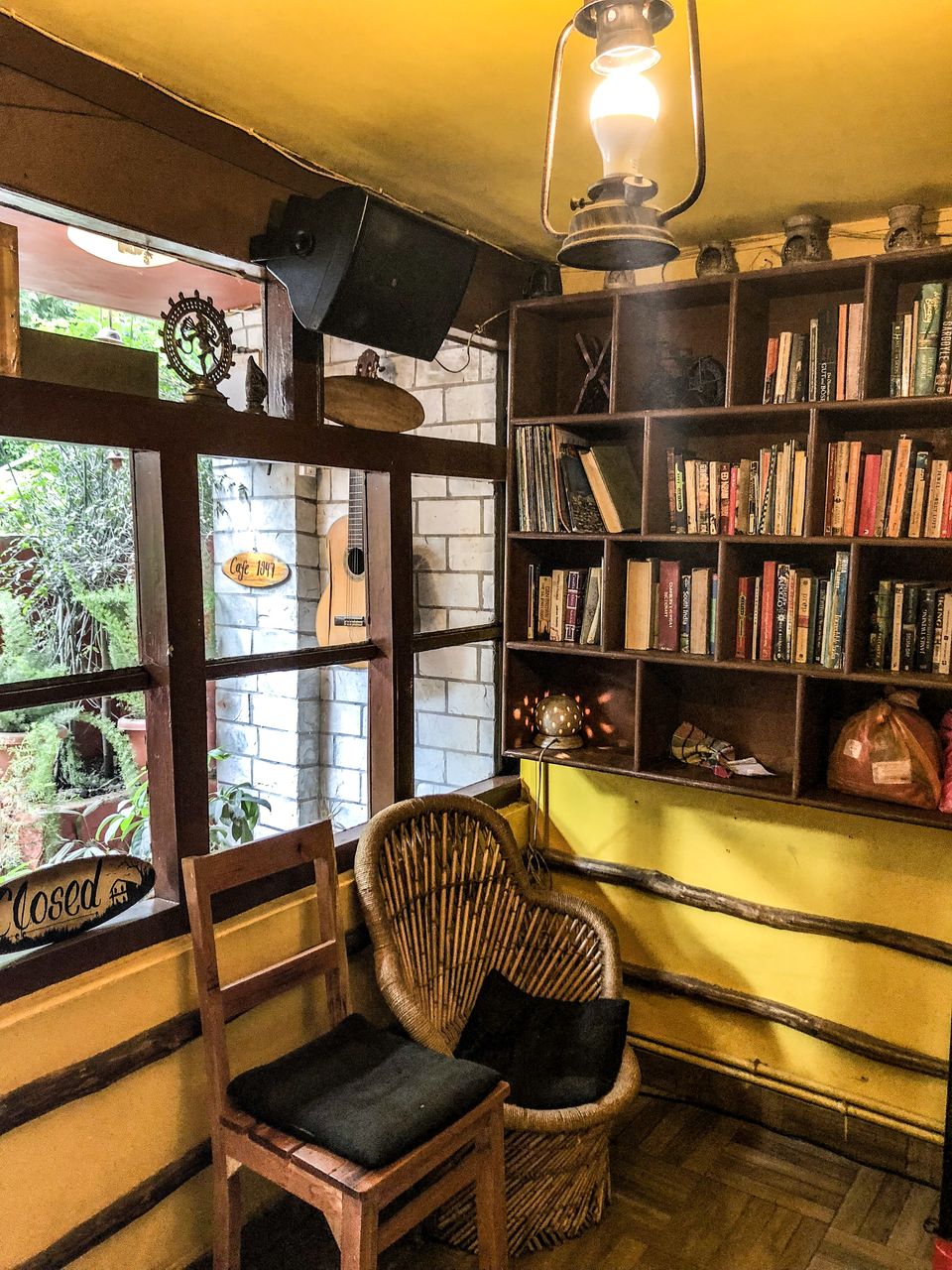 Cafe 1947 is everyone's favourite! It's located a few steps away from the Old Manali bridge by the Manasulu river - easy to find.
Inside seating area is very warm and relaxing and the outside section is refreshing with the view of the river flowing below the seating area.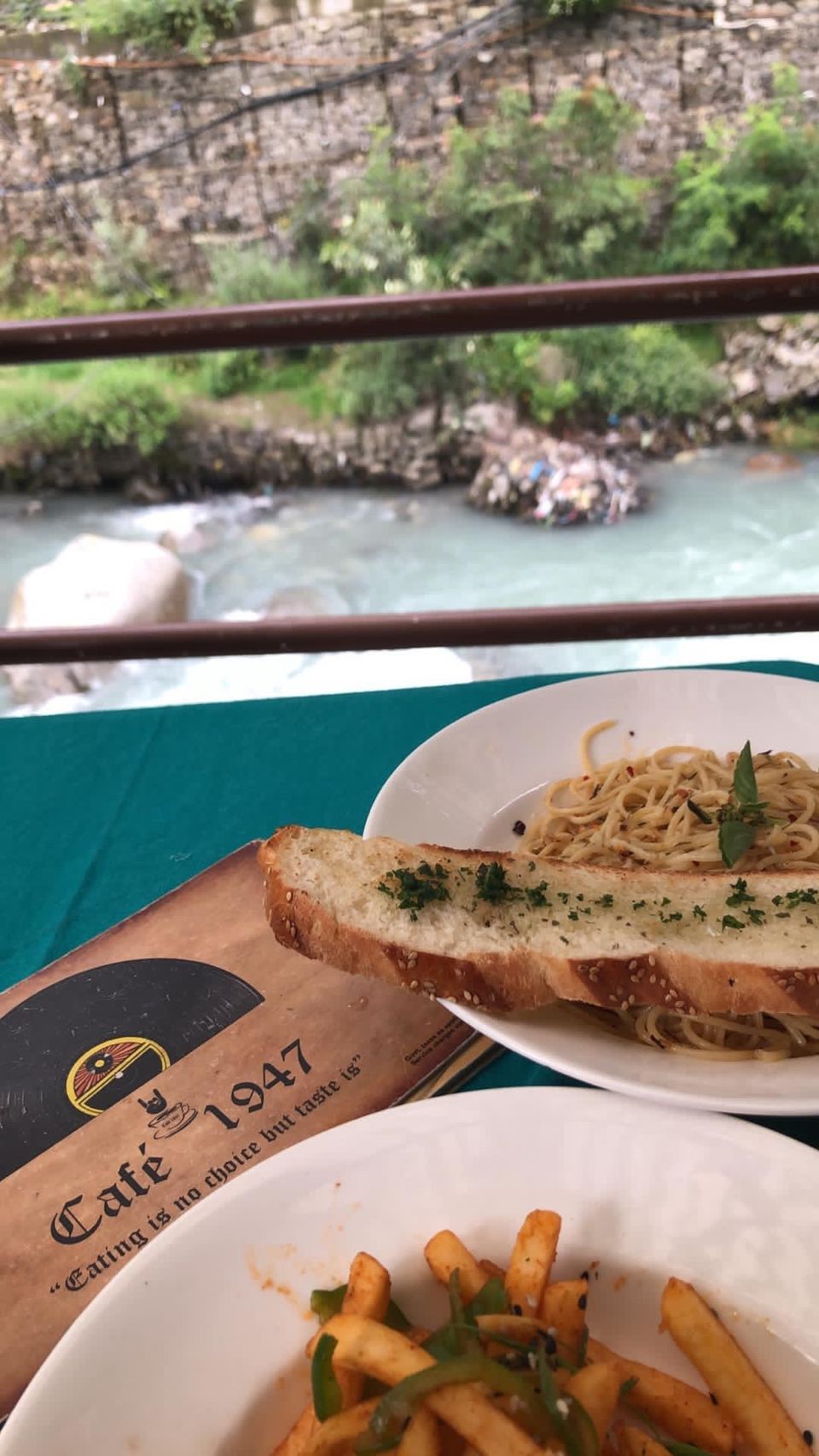 I made the best decision of eating here all by myself. Took the corner most table and ordered a hearty meal. The experience was good enough to just soak in the fresh atmosphere and be at peace. It can get really cold outside so be prepared before choosing a good spot.
It's mostly packed in the evenings because of it's popularity and they're also known for their live music every evening and karaoke nights on Fridays.
They keep books, magazines and games like Pictionary, UNO, etc to keep their customers entertained.
Service is quick and the staff is friendly. A must visit when in Manali!