It's summertime in Kullu Valley and the apple orchards are on a king bloom. The locals are repainting caution signs for guilty fruit picking travellers who will slowly trickle into the valley. Following the law of seasons, the long term travellers who were busy with their drum circles on the beaches of Goa and reggae nights midst the ruins of Hampi, are now heading towards the mountains to spend summers.
This season the quaint side of the valley in Old Manali is ready for the busy summers with a new travellers' hub.
50 meters left from the Old Manali Bridge, on the Manu Temple Road, Born Free Cafe is the new spot for travellers in Kullu Valley.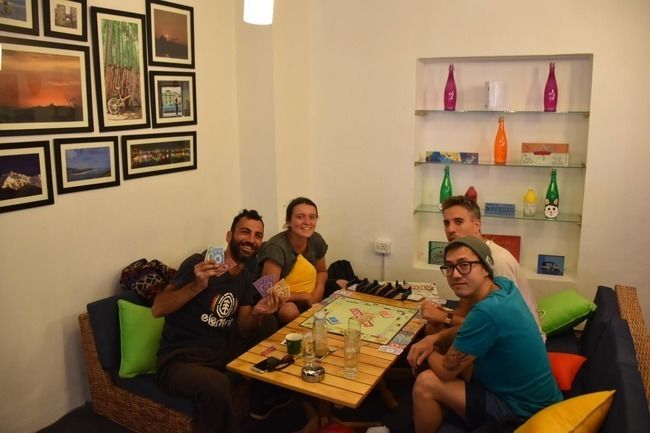 So let's share with you the buzz in town about the exotic coffee they serve and their new travellers' hostel.
Born Free Cafe is a travel cafe cum co-working space and a hostel for travellers in Kullu Valley. This is a venture by Sachin Agrawal, an extensive traveller himself who is all set to turn this space into a traveller's haven by integrating his personal travel experience.
In a small town of Manali where every other restaurant serves lip smacking delicacies, Born Free Cafe is slowly making a mark for itself with the great Indian, American and Mediterranean dishes they serve. Travellers are discovering this cool hangout space slowly through mere word of mouth. The trout preparations, pizzas, burgers, good music, board games, high standards of hygiene and comfortable seating sure makes leaving this place a difficult decision.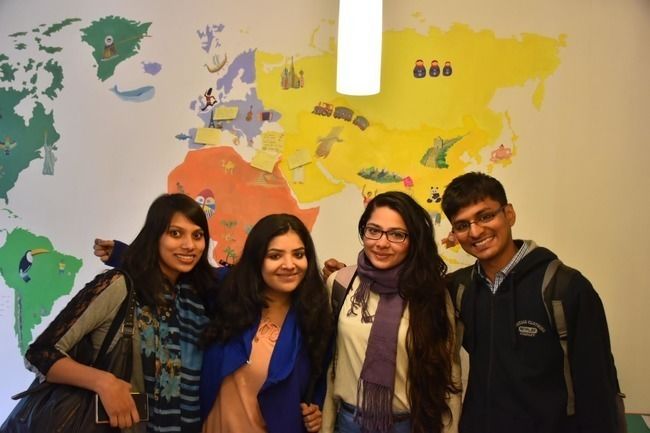 If you're weary of the citylife and your routine where an occasional work from home is hardly a respite, Born Free Cafe offers you a co-working space where travellers, start-up employees and freelancers work, eat and sleep under one roof, meet like-minded travellers and liberate themselves from the shackles of the bustling metropolis.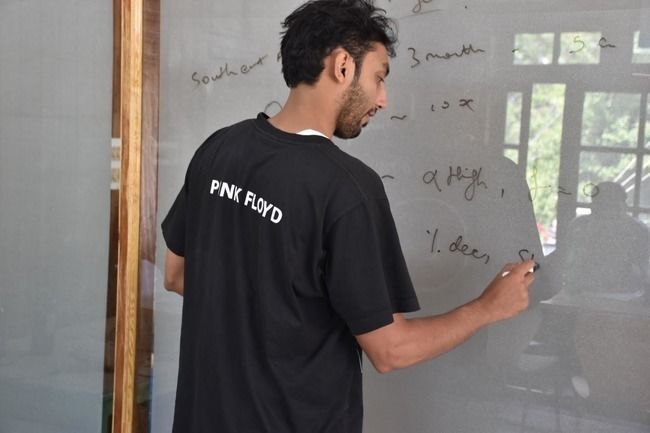 This hostel and coworking space are the first of their kind in Manali and nearby places.
This newly-opened cafe has pleasantly surprised the travellers who first came here only expecting a clean place to spend the night. Born Free is now a home where travellers return and the well-crafted cafe cum hostel takes care of all their needs, from books and magazines to board games and not to forget the clean and comfortable beds for a good night sleep.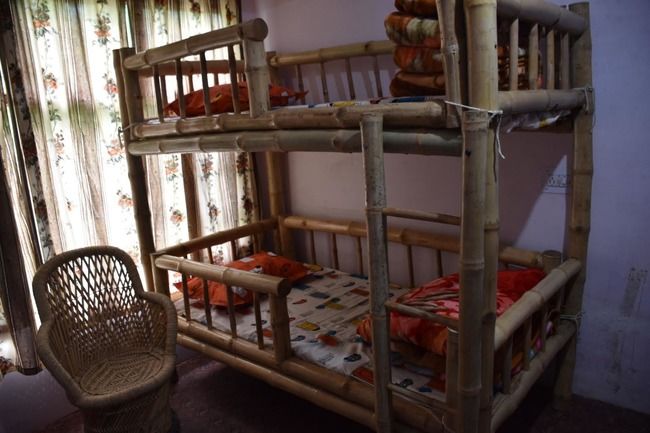 Sharing his vision on the new venture, Sachin says,
"As a traveler, I have always preferred to stay at places which have a homely feeling to them and make you feel relaxed and want to spend the entire day. Also, it is very important for travelers to feel welcomed and cared for when they spend time at a place. We at Born Free try to bring guest satisfaction to a new level, where people feel welcomed and eventually at home when they visit our cafe and hostel."
Read More: How Sachin went from being a startup co-founder to a full-time traveller.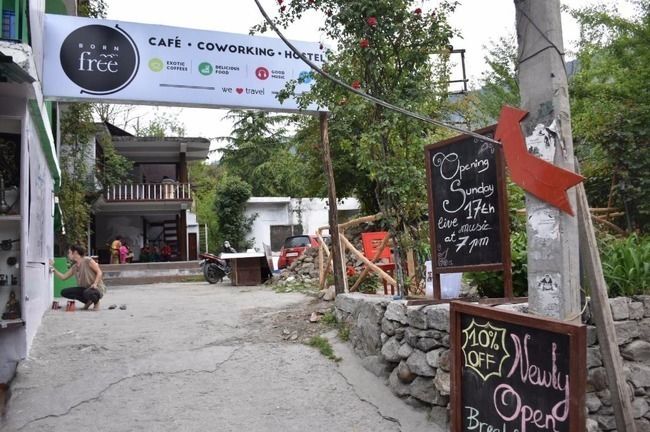 Nestled in a quaint spot in Old Manali, next to the Manalsu River with a surreal view of the mighty Himalayas, that's Born Free for you.
Now doesn't that resound your idea of a perfect retreat? Click here to find out more about Born Free Cafe.
Tell us about the secret hideouts you discovered while travelling. Share the memories of places, people and conversations on a journey. Click here to share your travel story.
Frequent Searches Leading To This Page:-
born free cafe manali