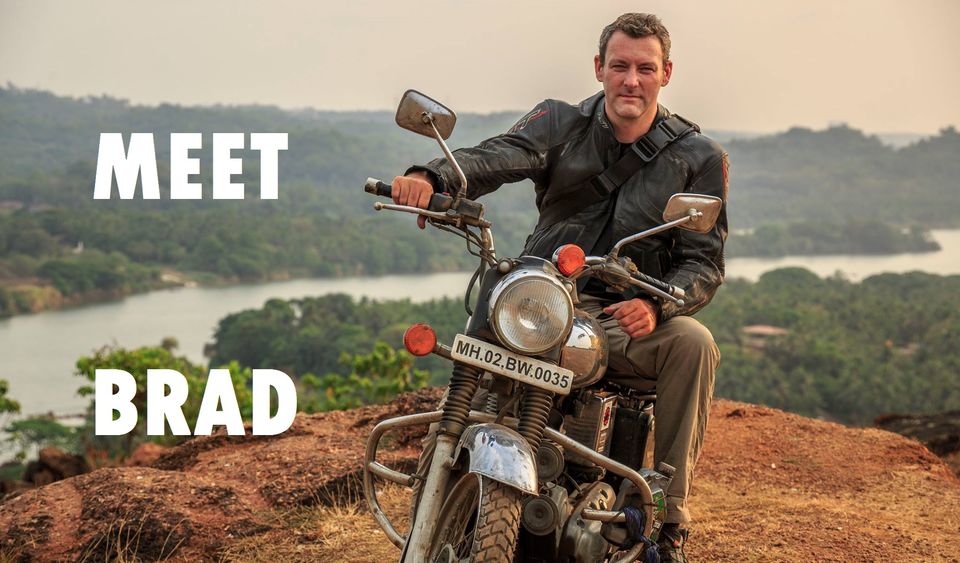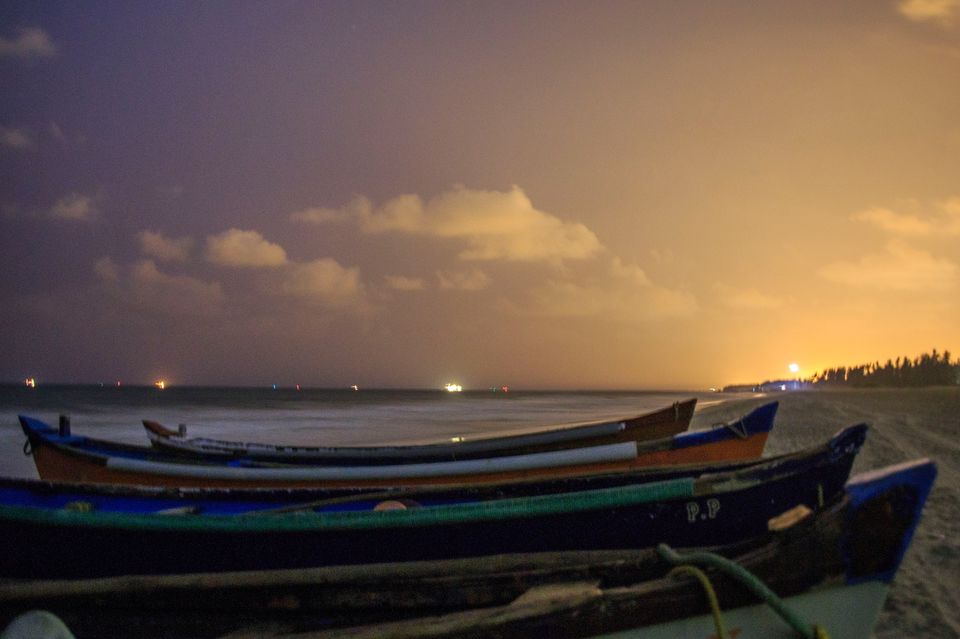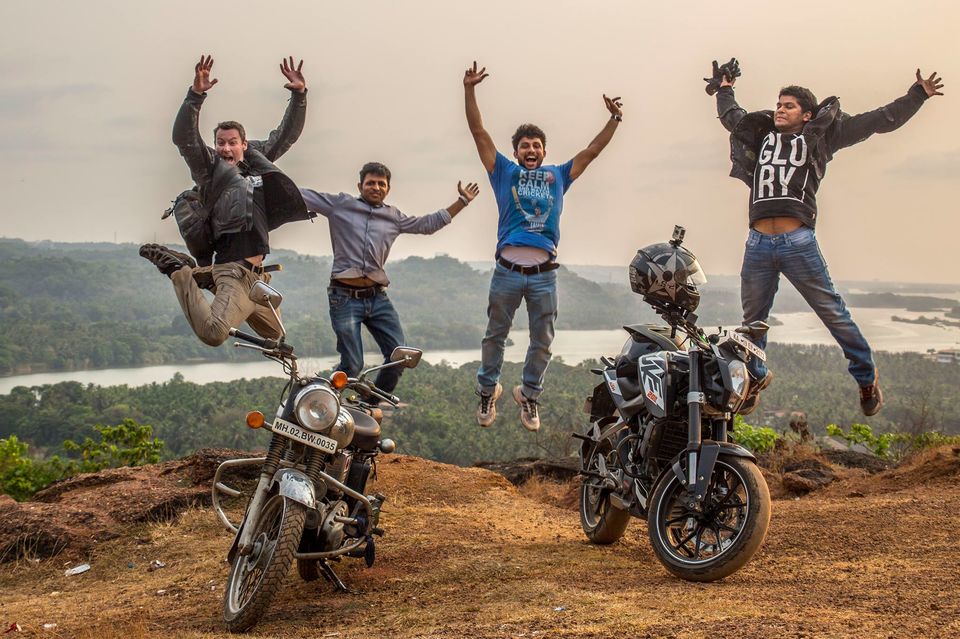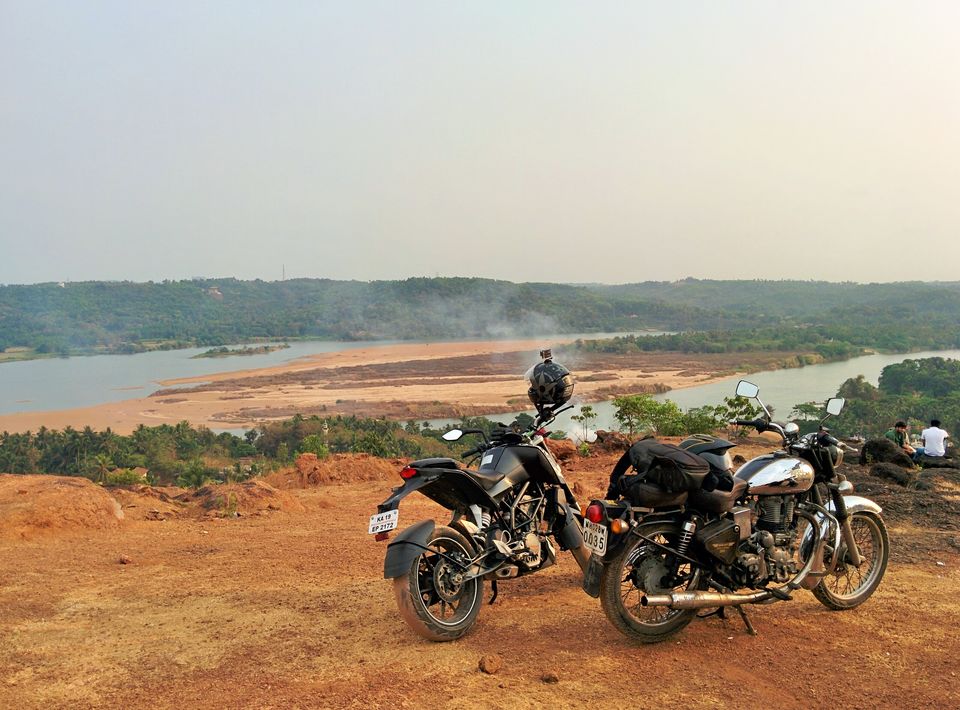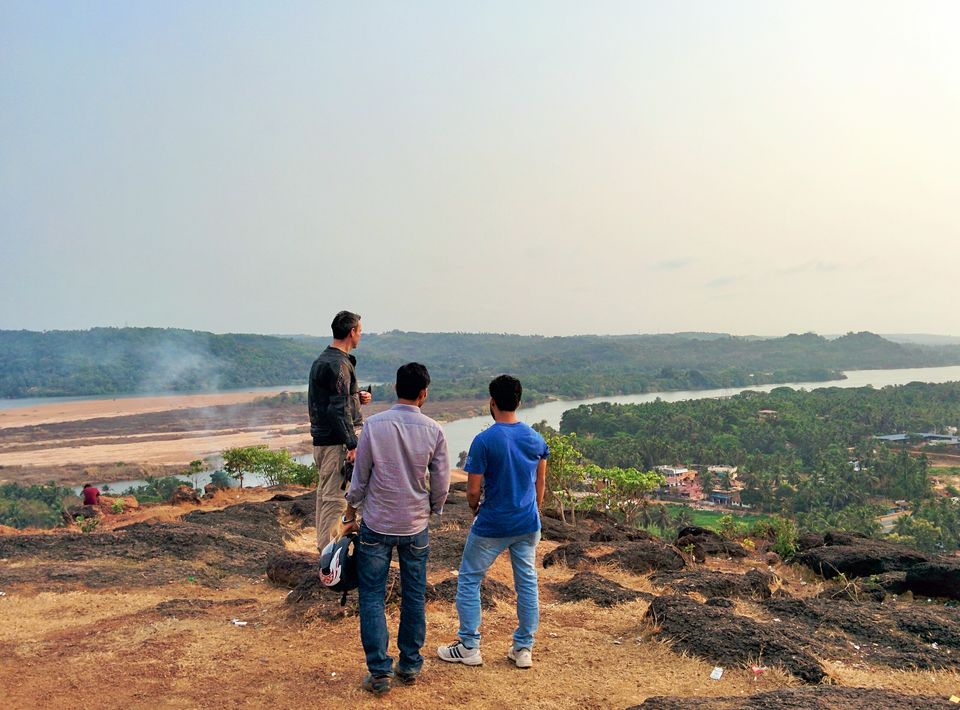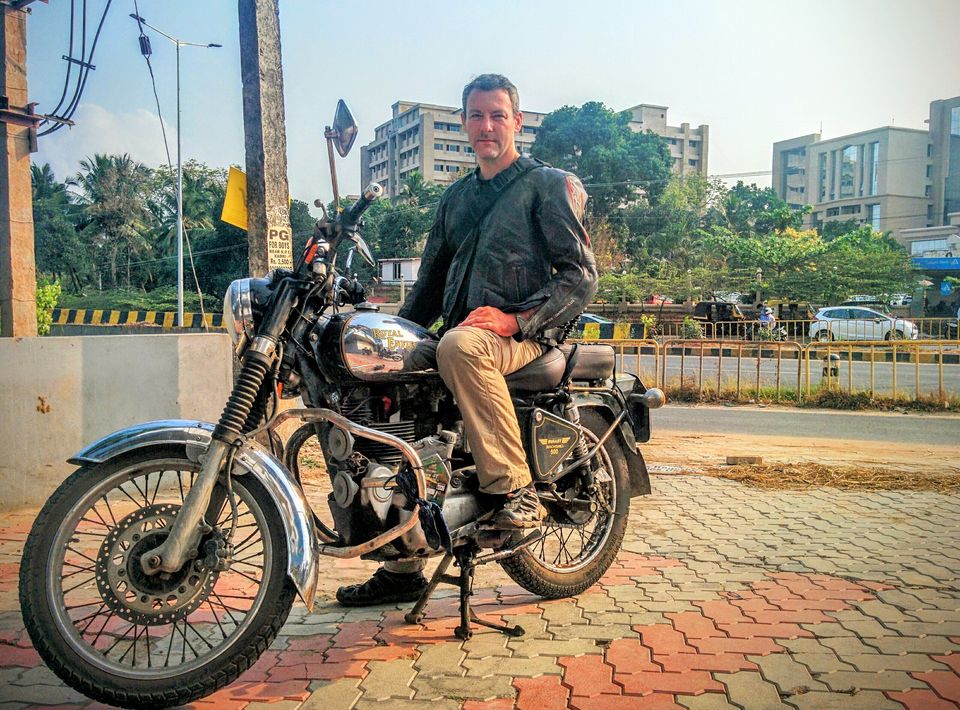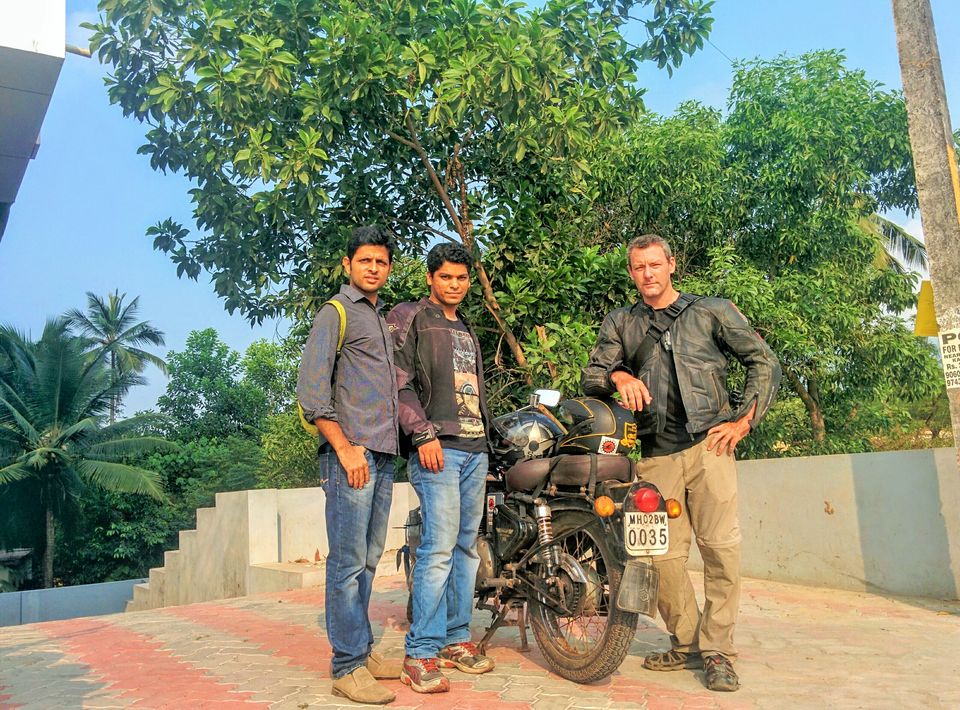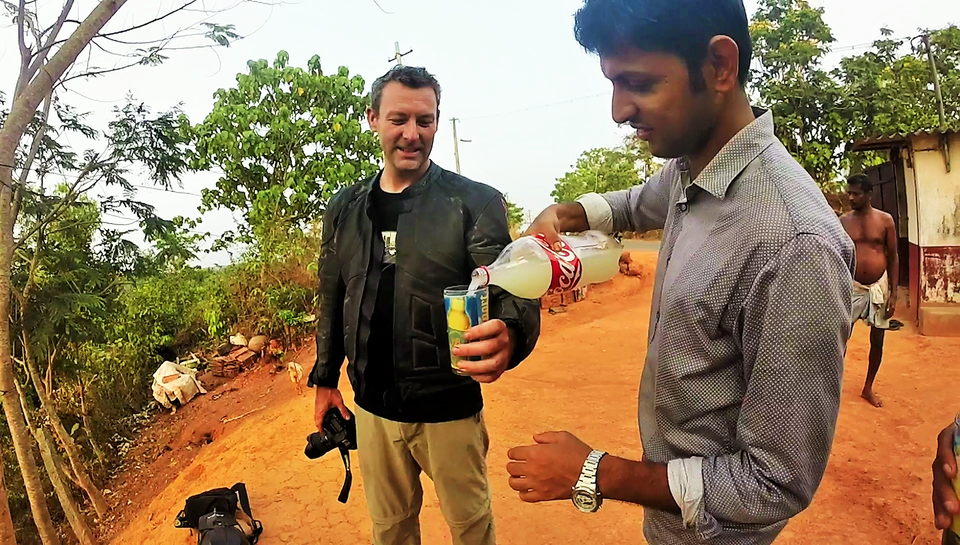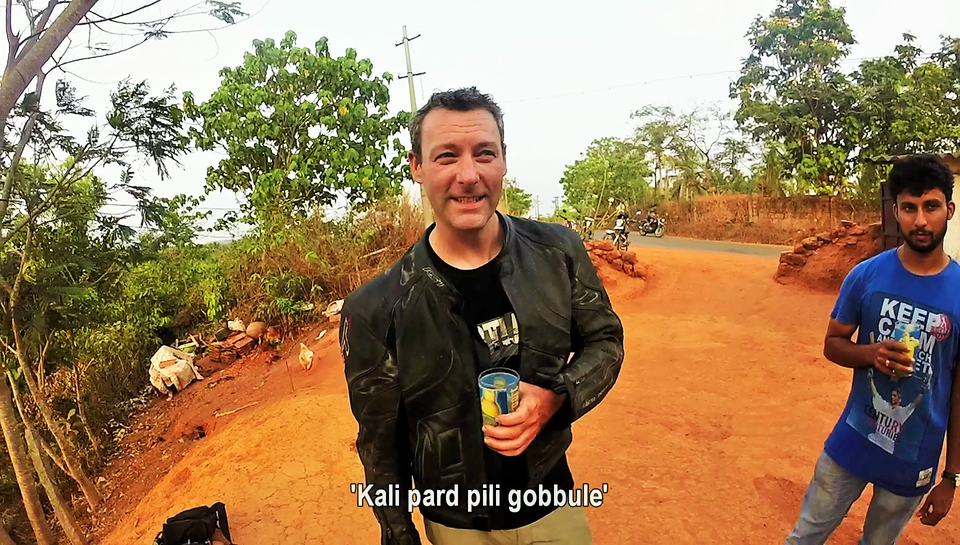 gorpoMet Brad in one of the online biking forum a month back when he posted a video about his 'one year on the road'(youtube.com/watch?v=0PstEBXVvU0) rides, left him a comment to meet up if he is to ever ride around south of India. He has been riding in Asia covering 12 countries, also rode in India first two times from Mumbai - Leh - Mumbai and Mumbai to Assam. This was his 3rd part of the trip where he was riding from Assam to Kanyakumari to Mumbai along the coast. I got to know all about this when he dropped me a message just before he reach Chennai from Assam, planned to meet up at Mangalore on his way back. He agreed to spend a day in Mangalore and I promised to show him around.
Met him at his hotel around 11am and took him directly to Pubbas so that we can make him taste one of the finest icecreams of Mangalore also we can make plans for the rest of the day under AC :)
He is a pretty simple and friendly fellow and mingled very well with me and my friend Rakesh. After little chitchat and icecream we started riding to home for lunch. I already told Mom that I will be coming with Brad for lunch so she prepared Anjal fry, Neer dose, Chicken Kabab, Chicken Sukka and Chicken gravy. Was bit worried if he is okay with Indian food but then I thought, as he is been traveling in India for the third time now, I was sure that he got used to it by now. Plus unlike any other foreigner, this guy likes curry extra spicy!
He did seem to like the food as he left the plate completely empty also praised Mom multiple times for the food :) The fresh tender coconut was cut from the tree and served.
After little rest, we rode to Valachil view point where you have the nice view of Nethravathi river. A couple of pics and then we were off to drink our own special Kali/Toddy/Neera! And his first words were 'it tastes like coconut wine!' :D
It was already 5.30pm and we wanted to reach thannirbavi beach before sunset. However we couldn't reach well before time and by the time we reach sun was already set. Did not plan but had a thought in mind that I will record about his journey. So just told him that I will ask few questions and he was happy to answer. Used the same for entire background audio.
He had to start riding early morning and ride to Goa next day. I had suggested earlier about the Mangalore port where you can witness one of the main job sources for the Mangaloreans. Fish! He suggested we will visit early morning and he will start riding by 8 o clock.
Have to appreciate his punctuality as he was ready next day morning at 6AM sharp. We visited Mangalore port, he did some photography and then we visited one hotel for breakfast. Again few specialties of Mangalore for breakfast like Semige, Buns,Sajjige Bhajil etc. We bid farewell as he started his ride towards Goa.
This is the video I made while I showed him around and he had so many good things to tell about India. Came to India first time to visit the highest motorable road in Leh Ladakh, fell in love with our country and came back twice to ride all other parts of India. He will be riding next to South America covering 8 more countries.

Subscribe to my channel for more ride stories : https://www.youtube.com/user/annyarun
You can follow his rides in his channel : https://www.youtube.com/user/petroladdict4life
or his website : http://perpetual-moto-discovery.com/