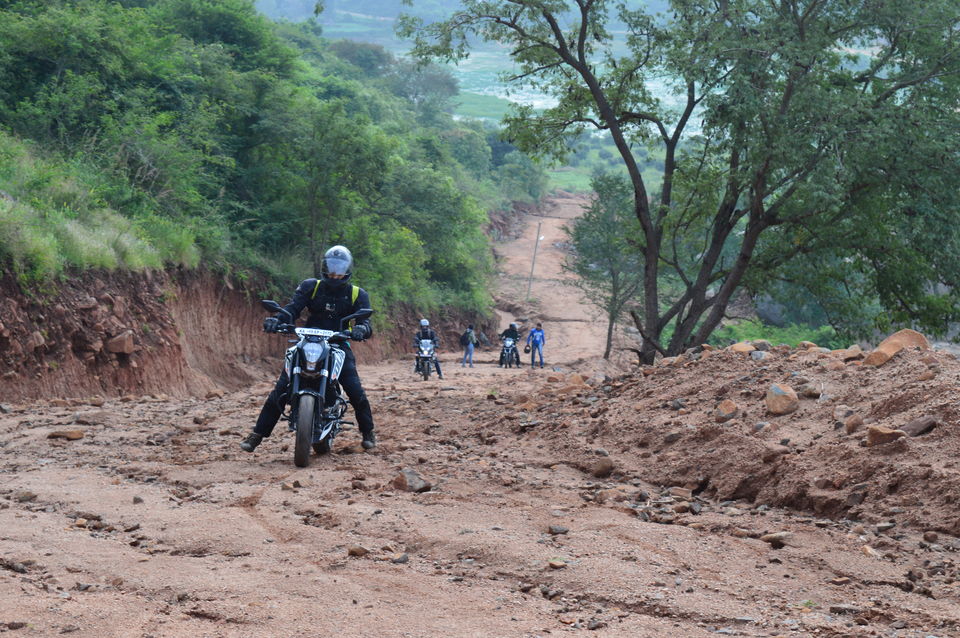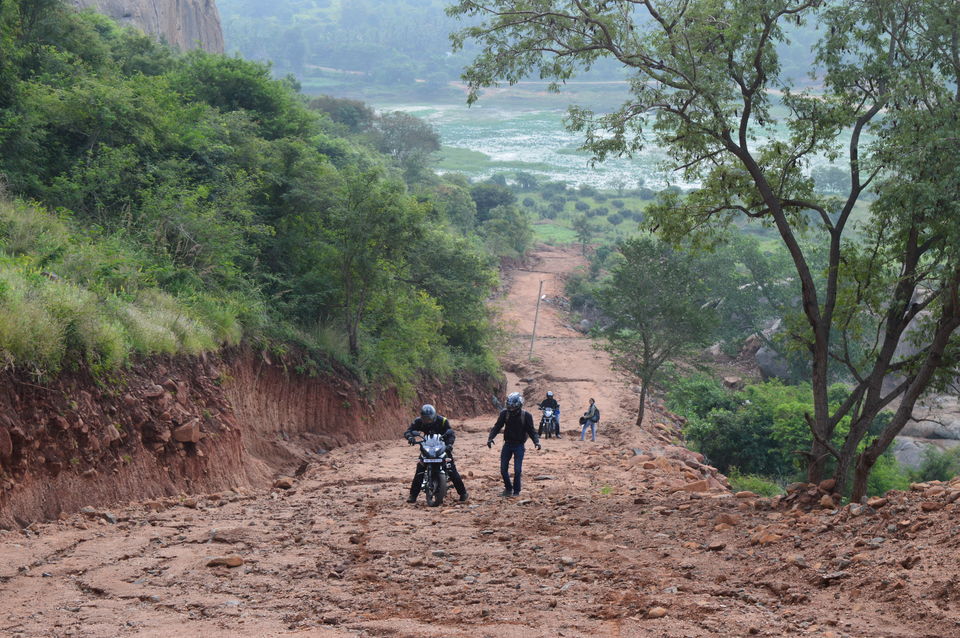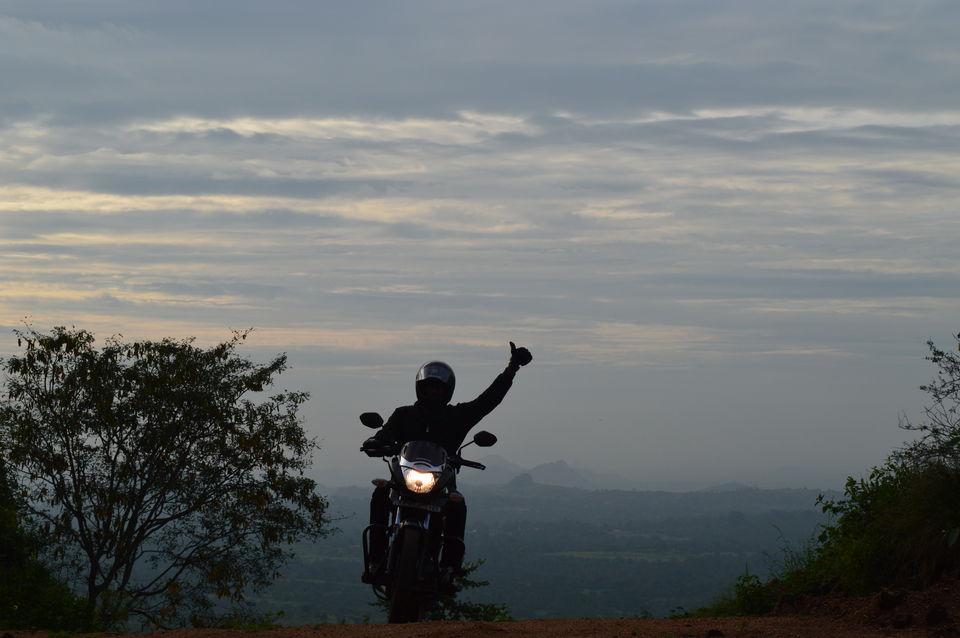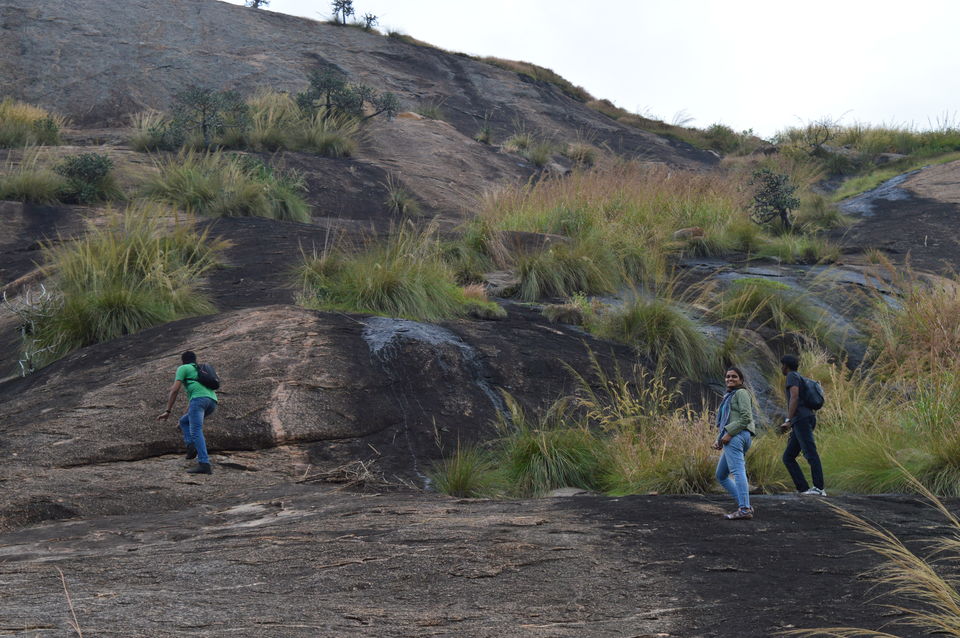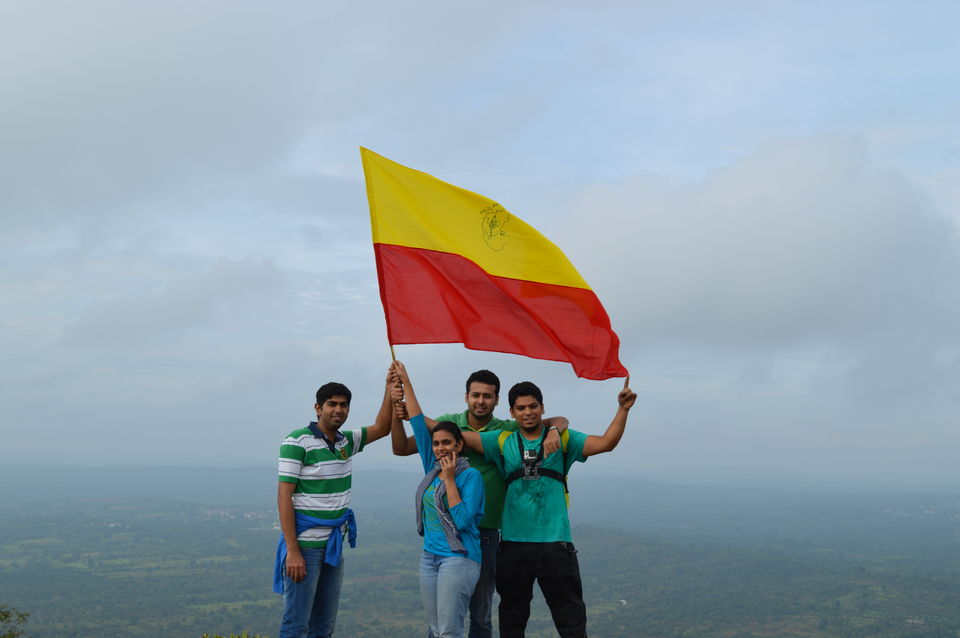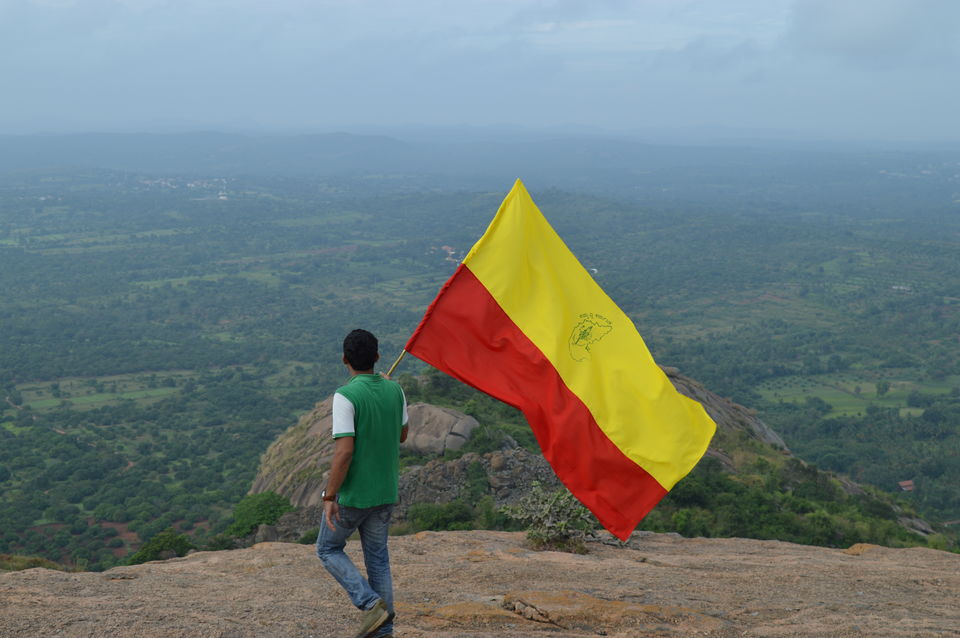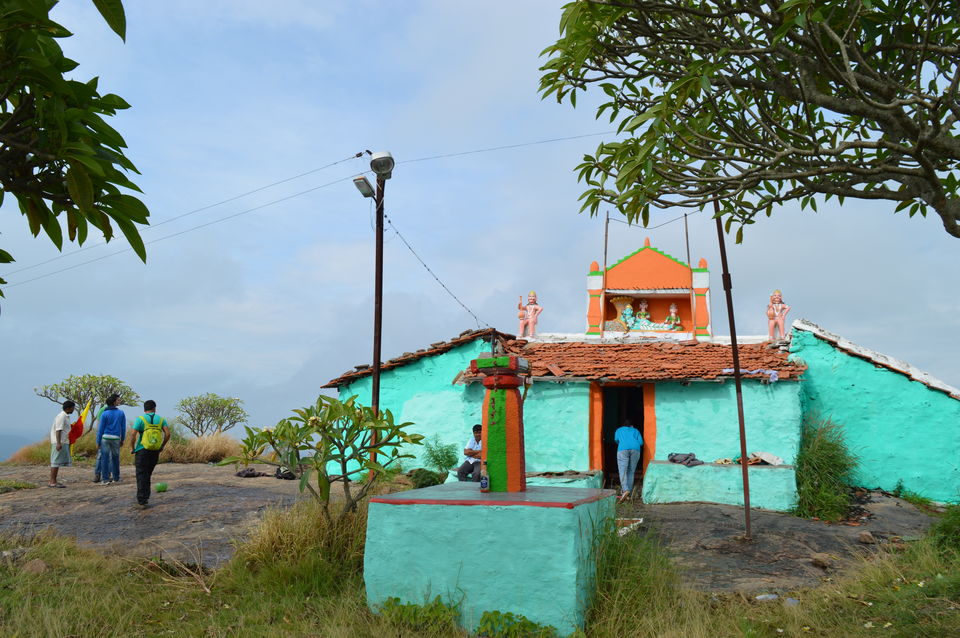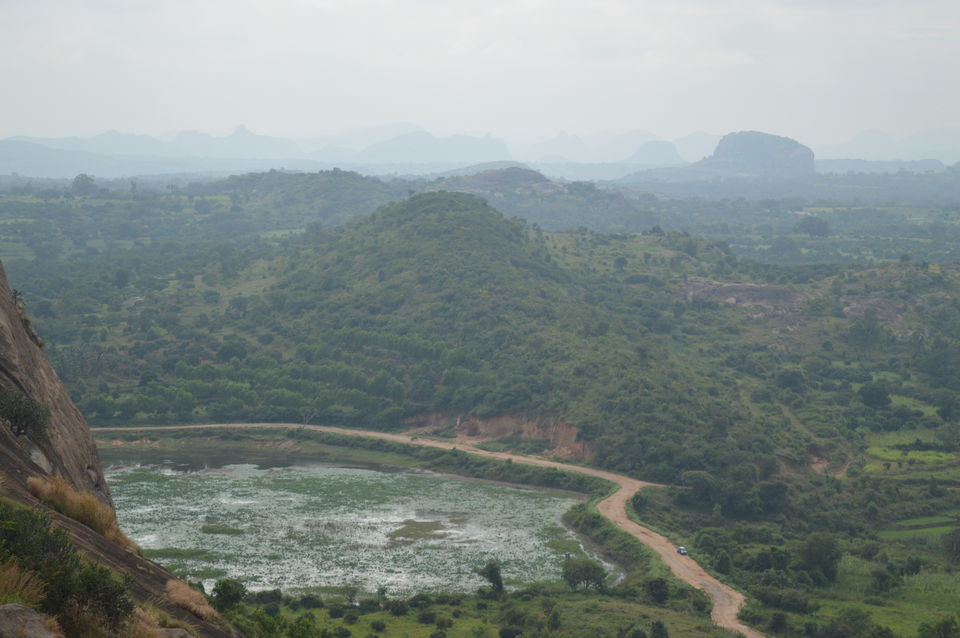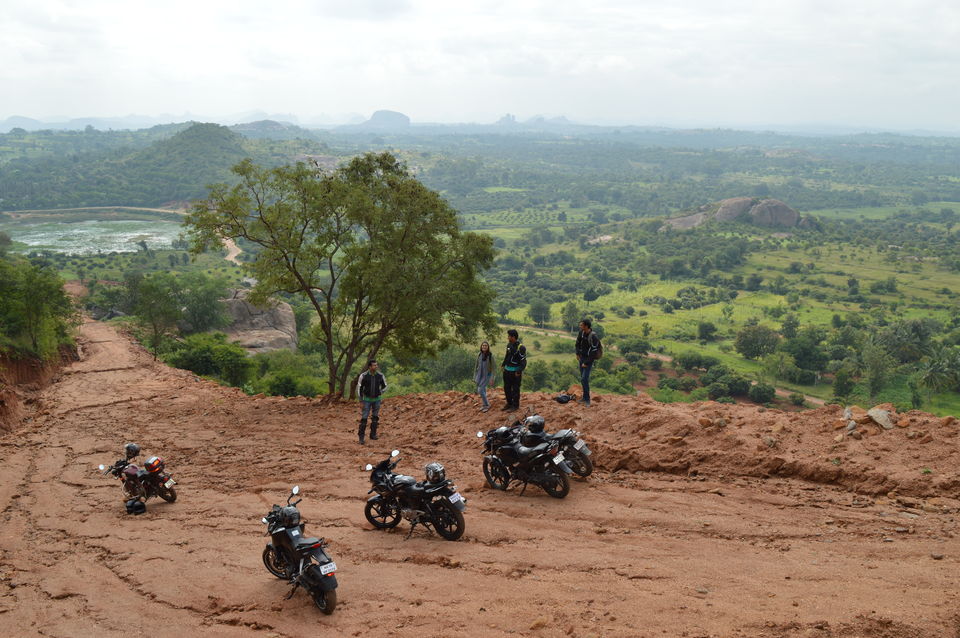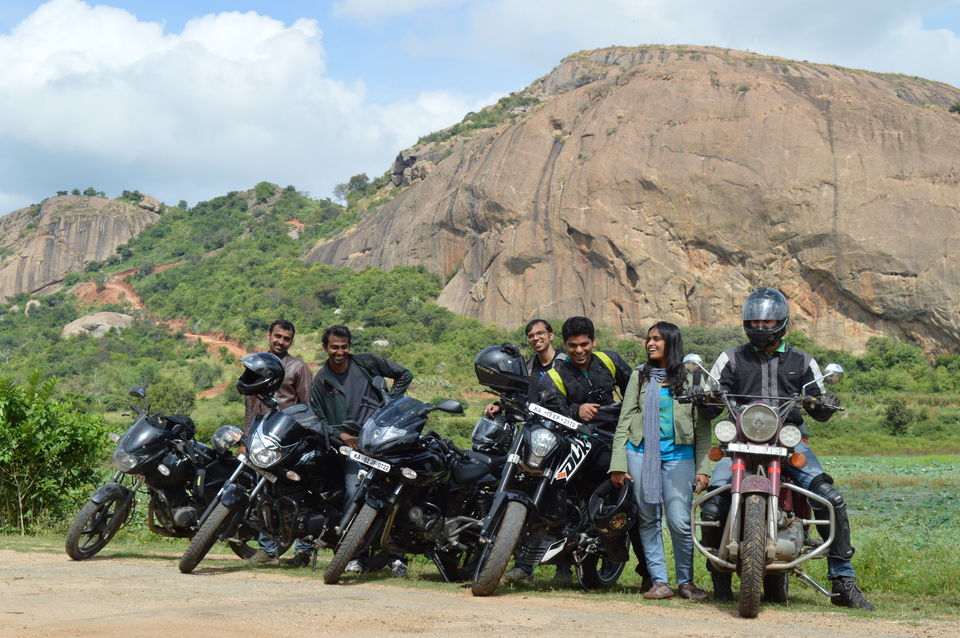 There are very less details about Narayanagiri online and we didn't do much homework even though we went there twice. This hill is around 76km away from bangalore towards mysore road. After ramnagar you need to take right turn which will take you through some beautiful village roads to this place. Somewhere near a village you have to take left again to somewhat less tarred road and it leads you to the lake and base of the hill. And offroad fun starts from here.
Do note that offroading here is tough due to steep hill road. I guess it will be even tougher when the soil is soft during monsoon. The peak is home to the temple of Laxmi-Narayana. People have been camped here and stay the night as well. There is a place inside to cook food as well as to sleep. However do maintain the place if you visit and do not litter.
It's a tough climb on the rocks however the place is getting renevated and steps on stones are being carved when we visited few weeks back. I guess they might have completed by now.
Just ride till the end of the road and start climbing from there. Would suggest to carry a rope for the ones who are not used to trekking.