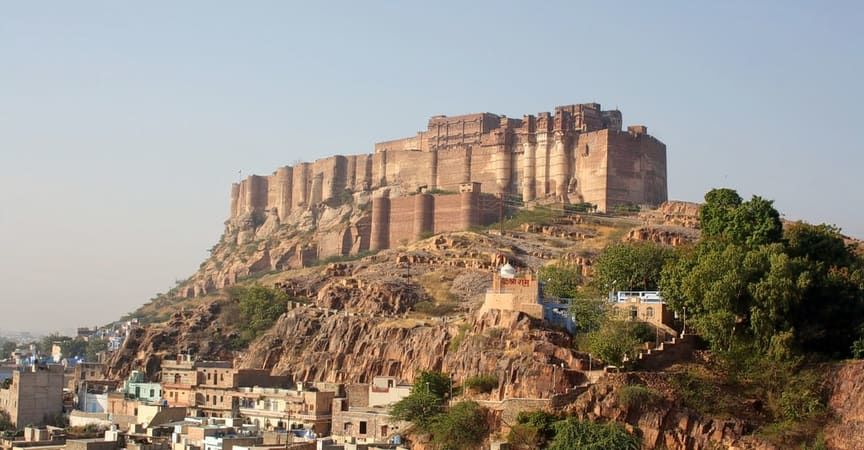 The Mehrangarh Fort is one of the largest forts in India, situated at an elevation of 440 feet from the city. The fort is enclosed by high and sturdy walls and encloses several palaces and temples within its complex. The Mehrangarh Fort is quite popular among tourists visiting Jodhpur and attracts tourists from all over the country and the world.
The walls of the fort still bear the imprints of cannon balls from attacks during the reign of the Rajput rulers. On the left of the fort, you can find a chattri dedicated to a soldier called Kirat Singh Soda who fell on the spot while defending the fort. Handprints can still be found on the walls and for this reason, the fort attracts a large number of tourists.
Besides the palaces, the Mehrangarh Fort also has a museum which is one of the most well-stocked museums in Rajasthan. The Mehrangarh Fort is a must-visit destination among all the Rajasthan tourist places.
Location: The Fort, Paota, Jodhpur, Rajasthan 342006
Best time to visit: Mid October to Mid March is the most pleasant time to visit the Mehrangarh Fort