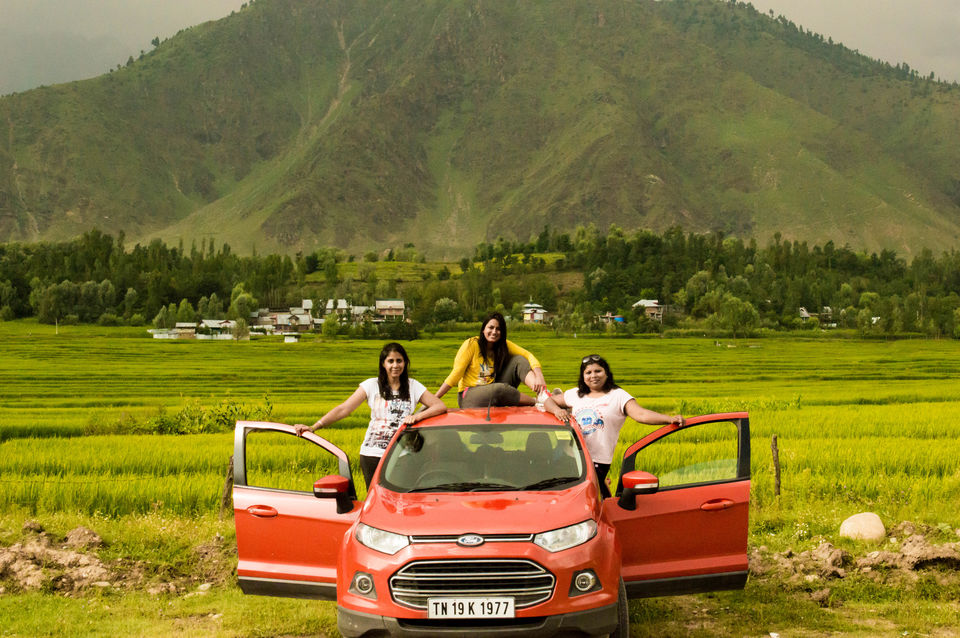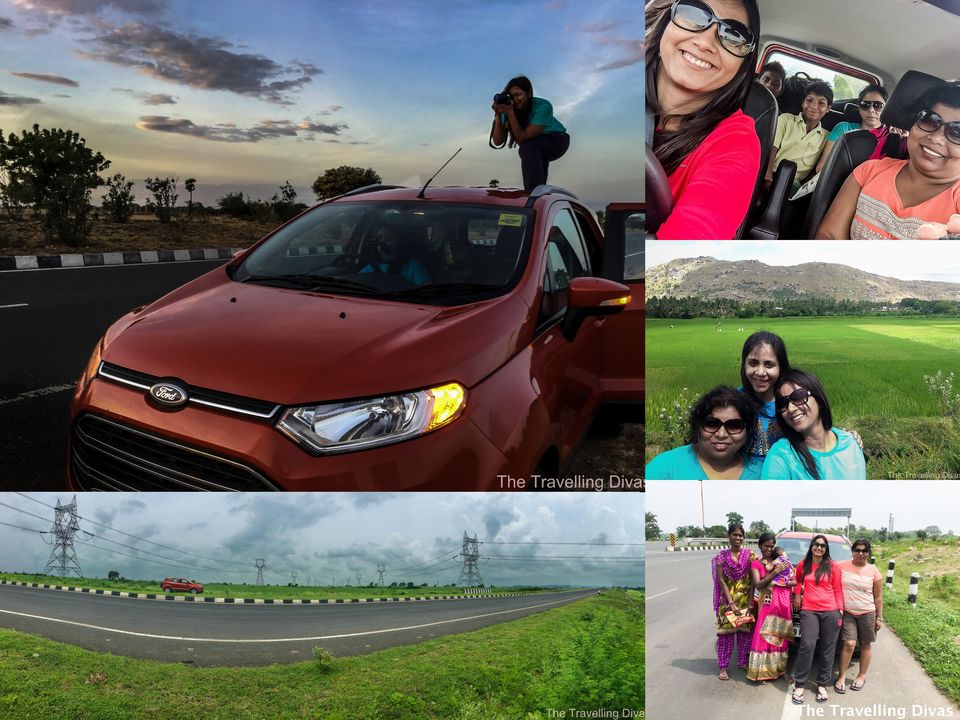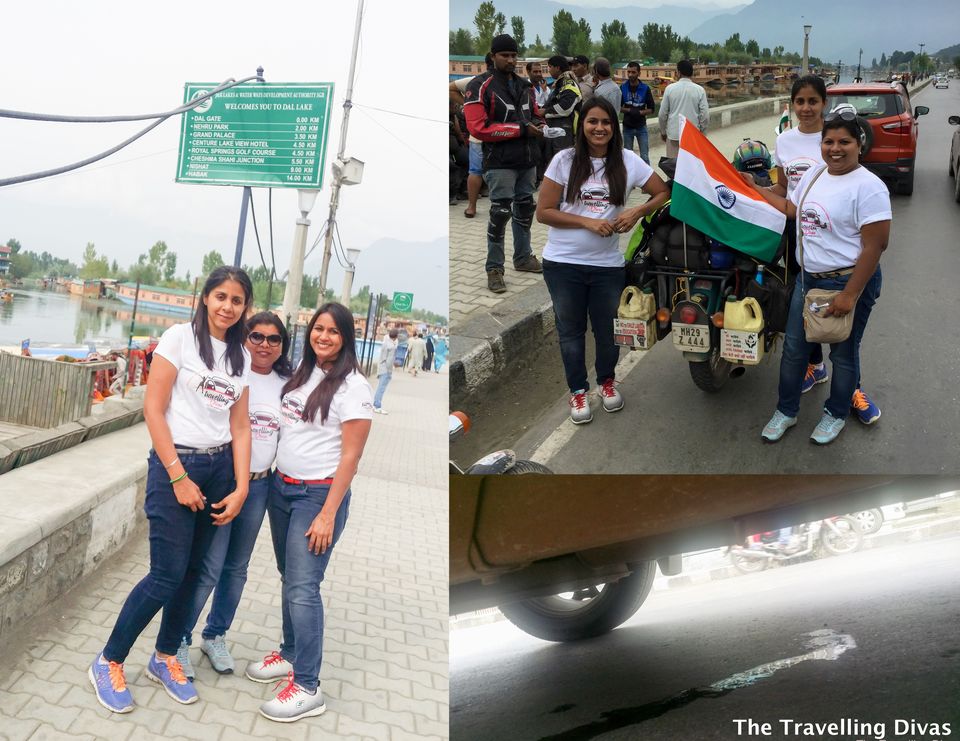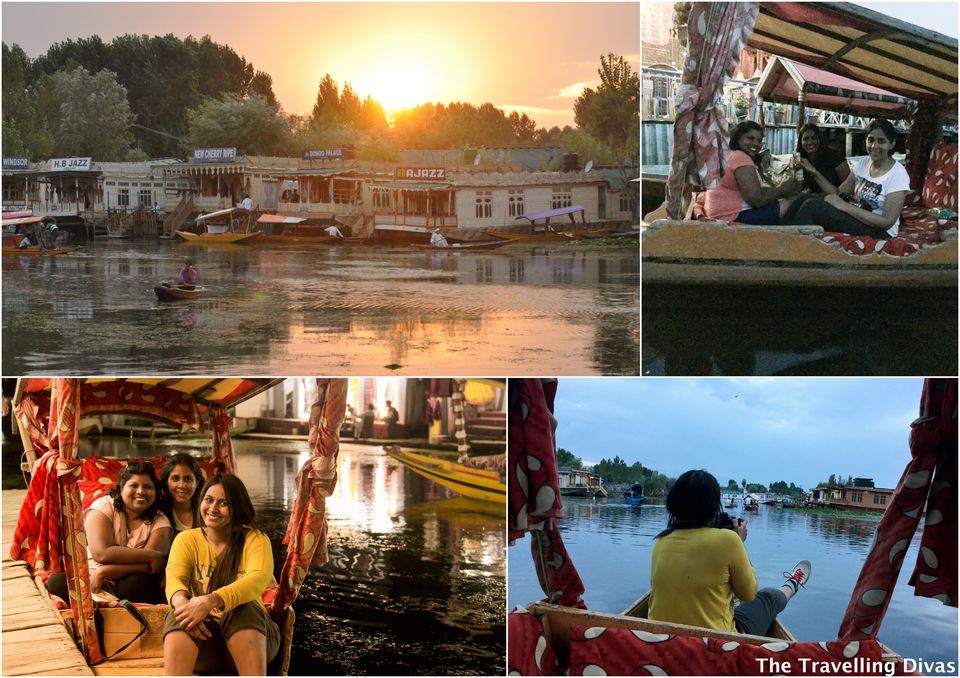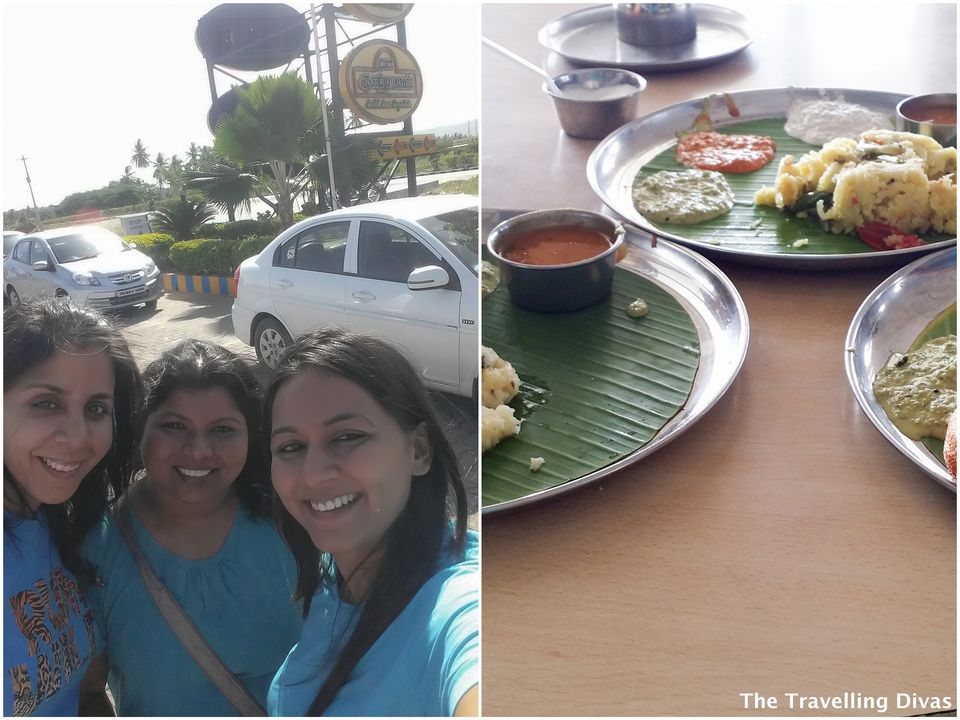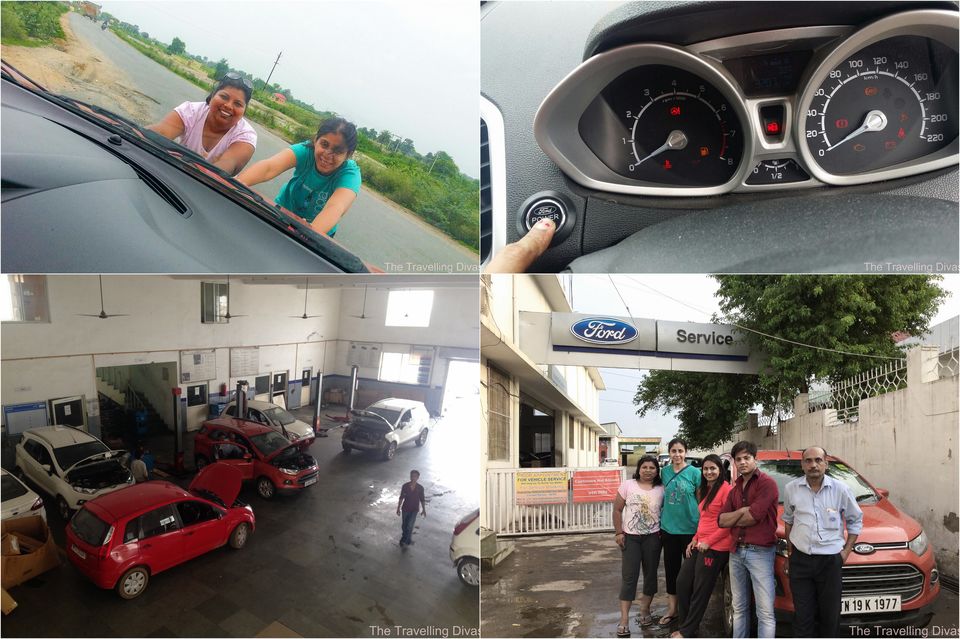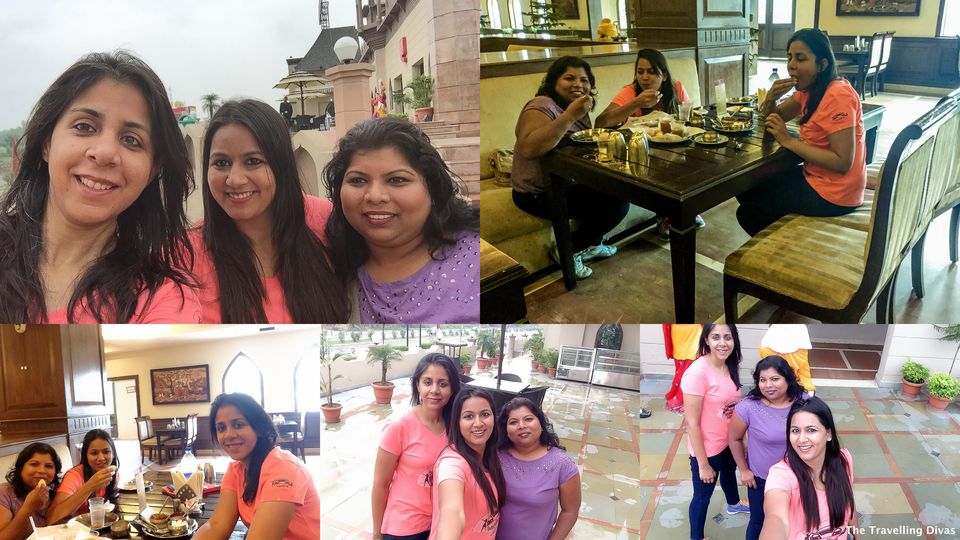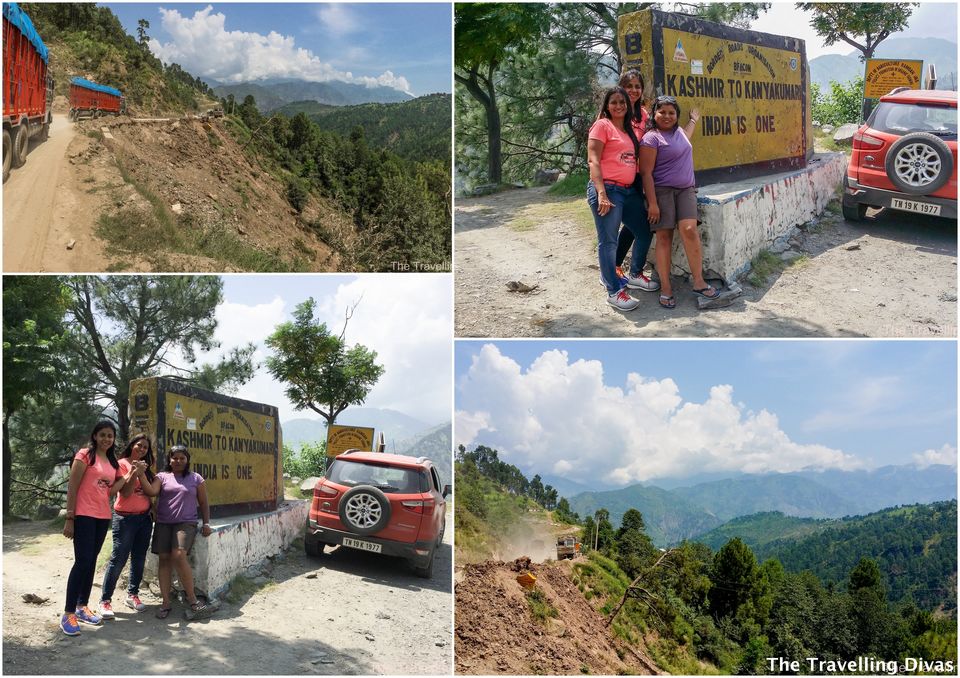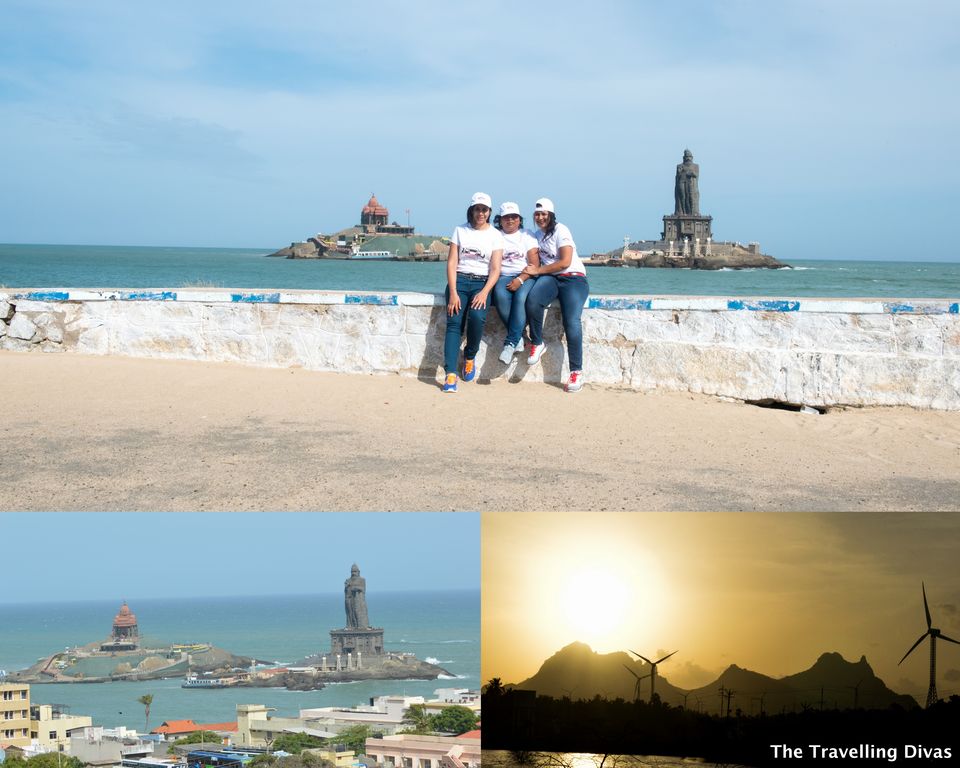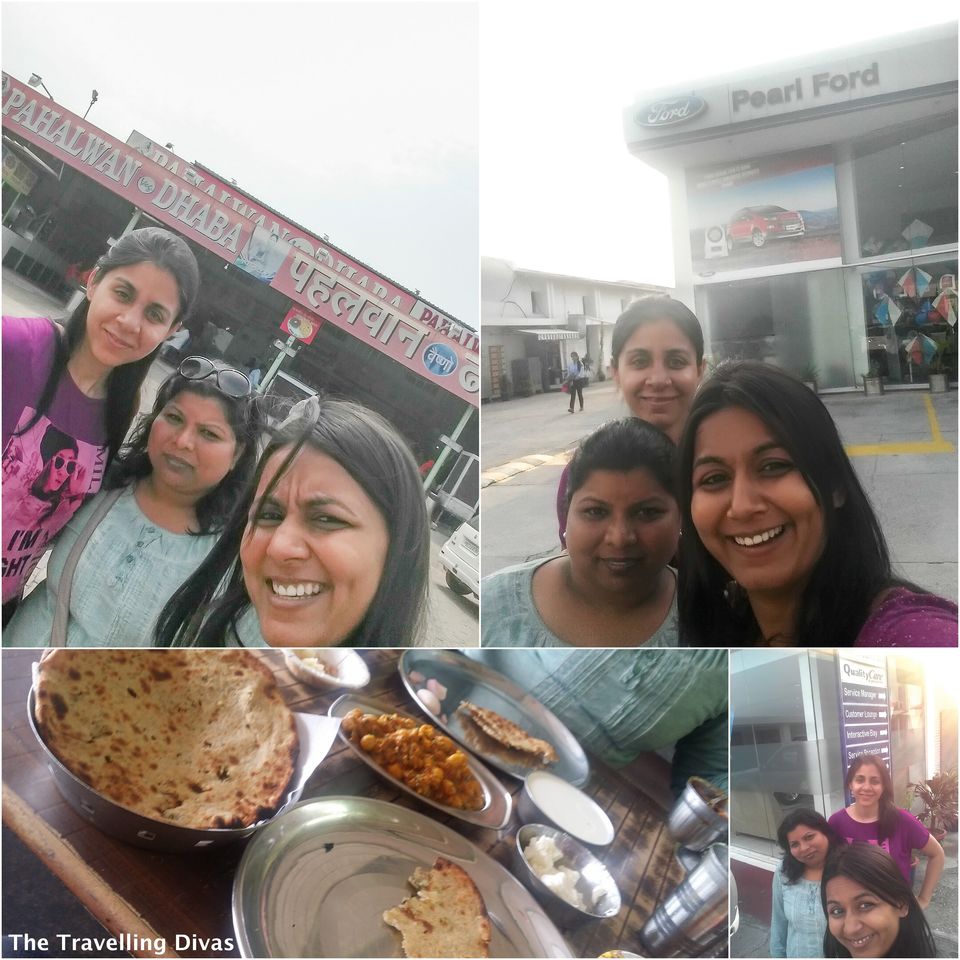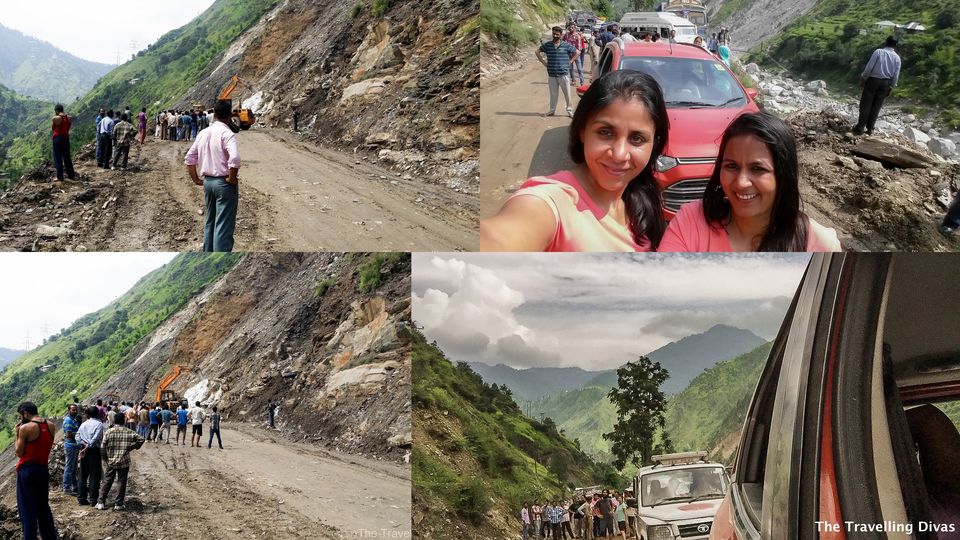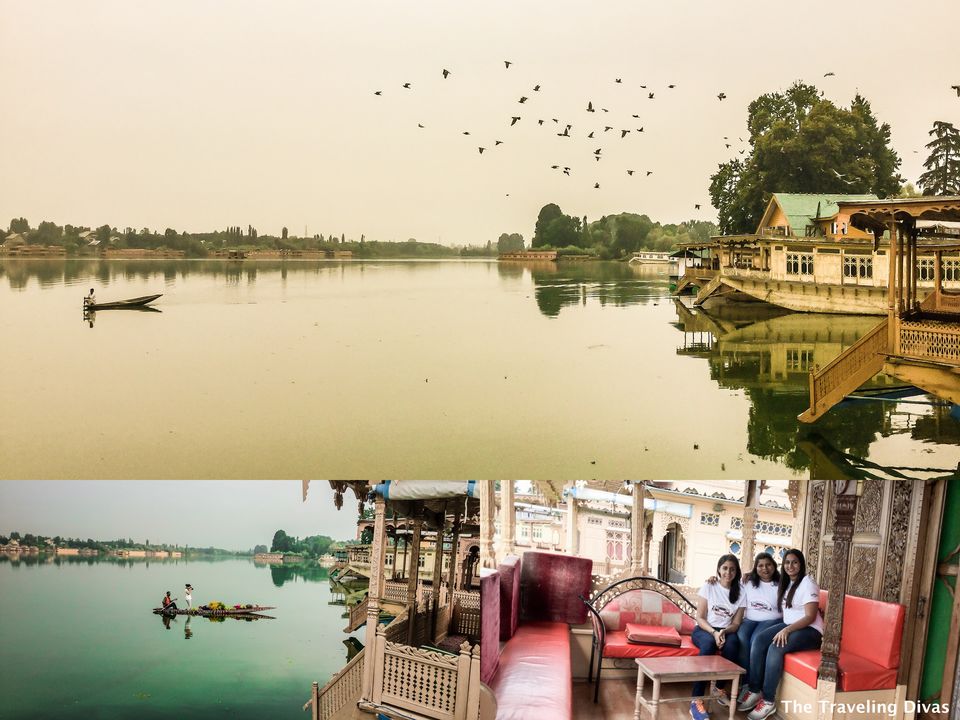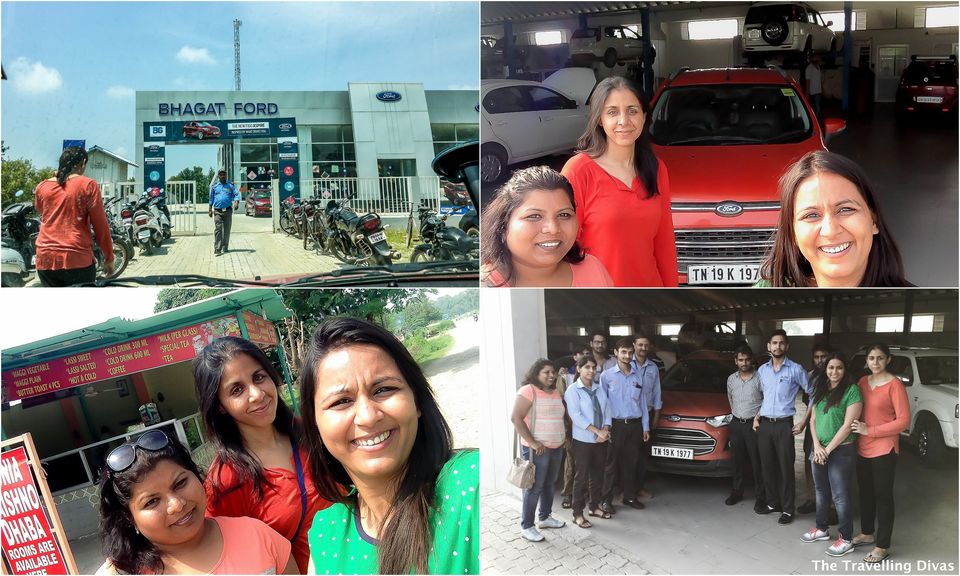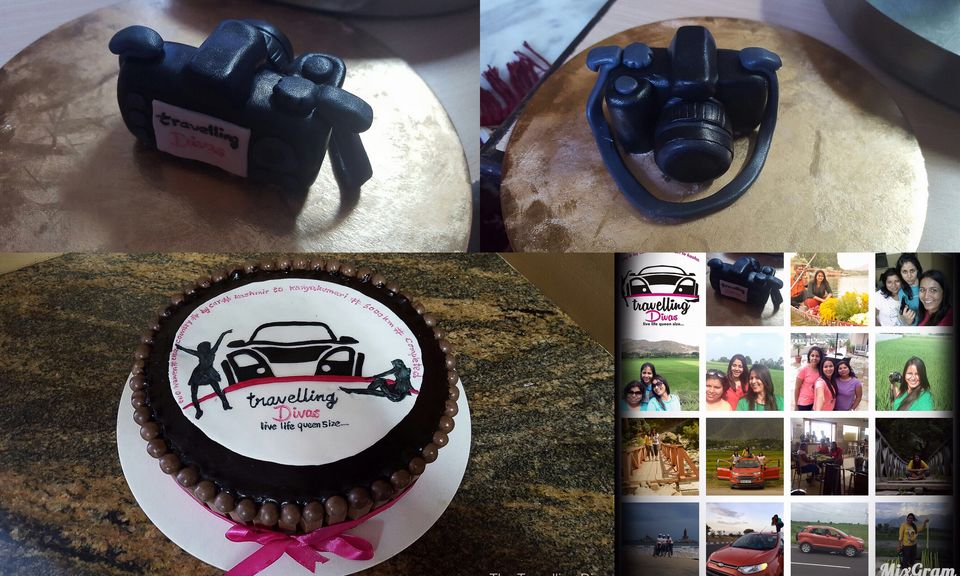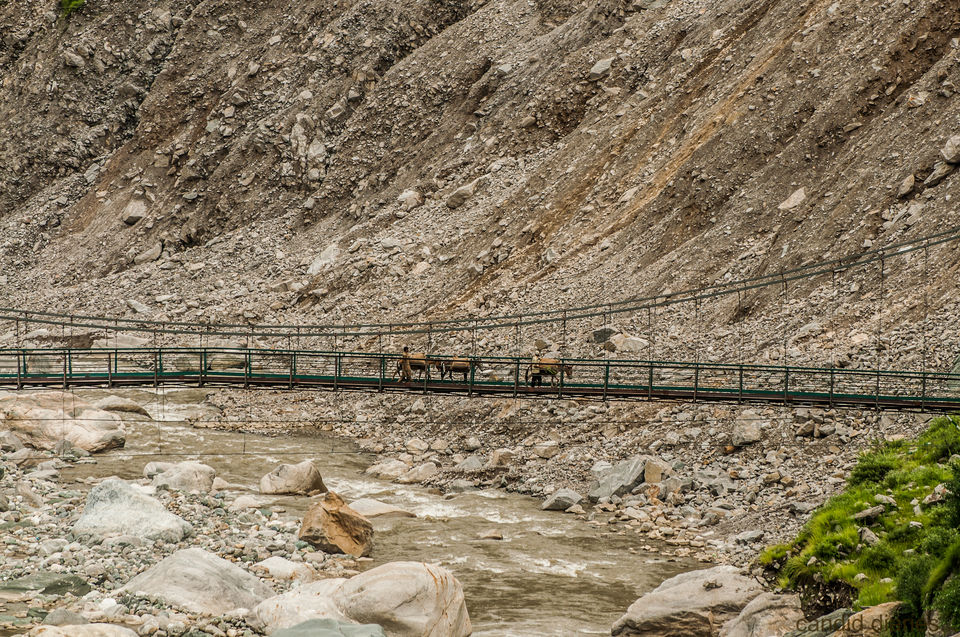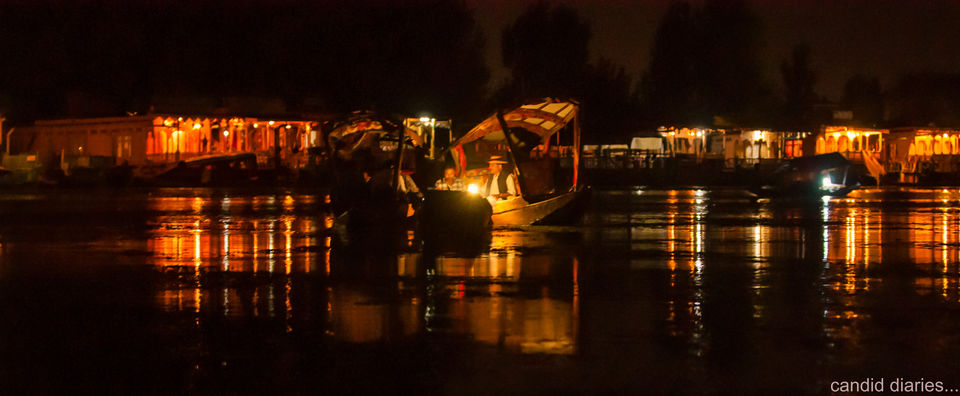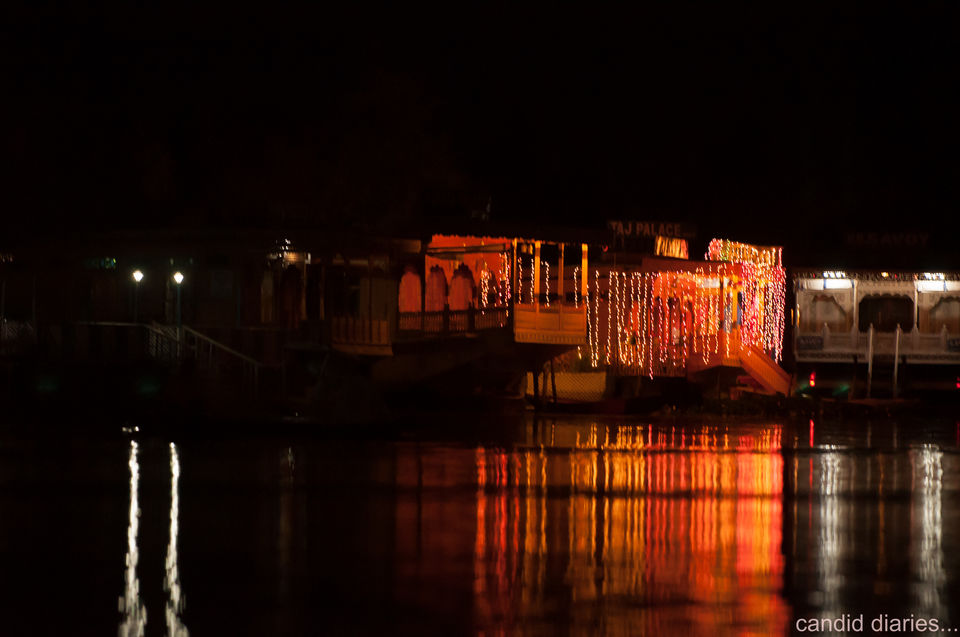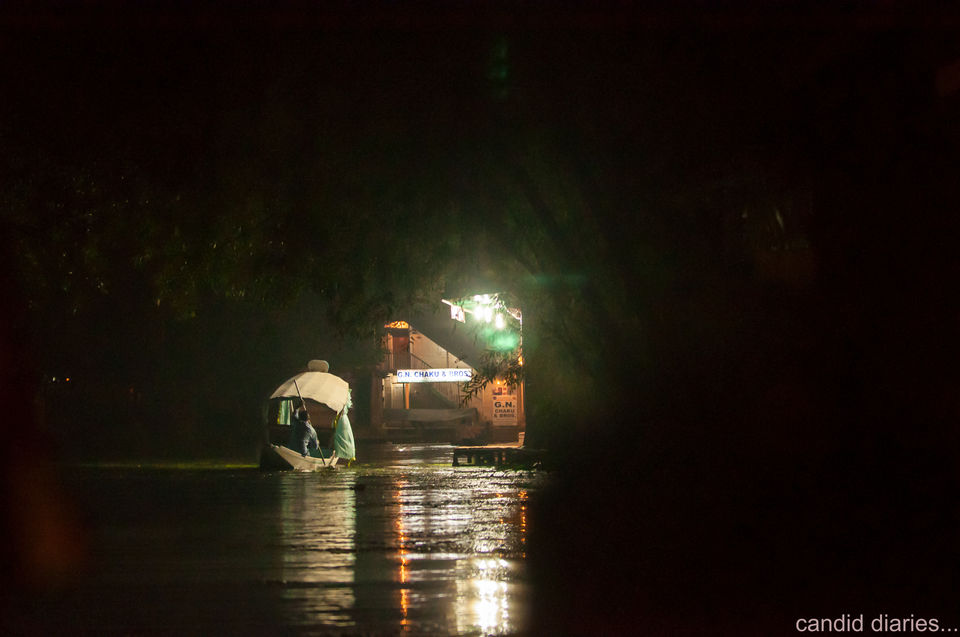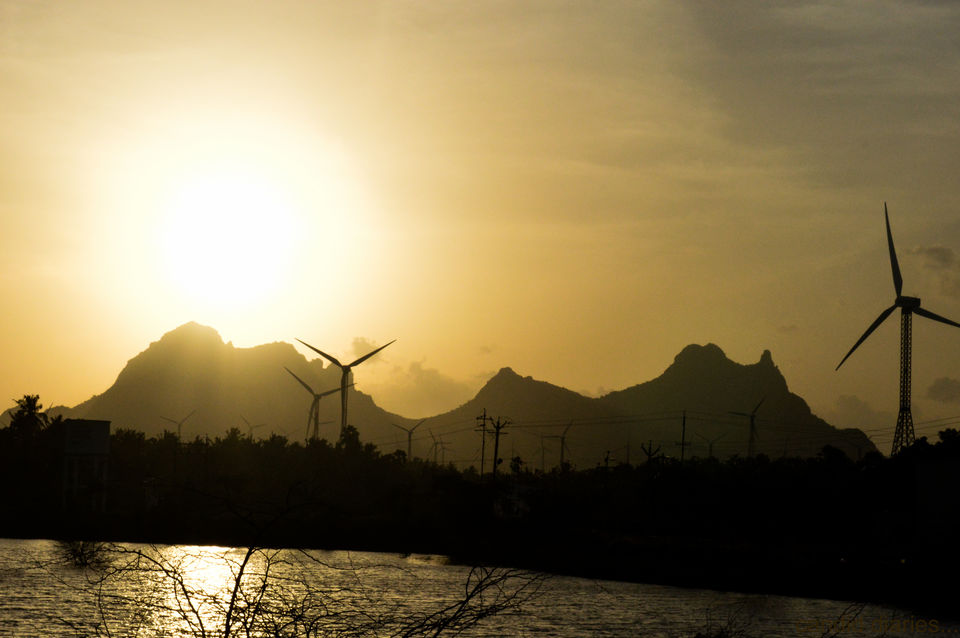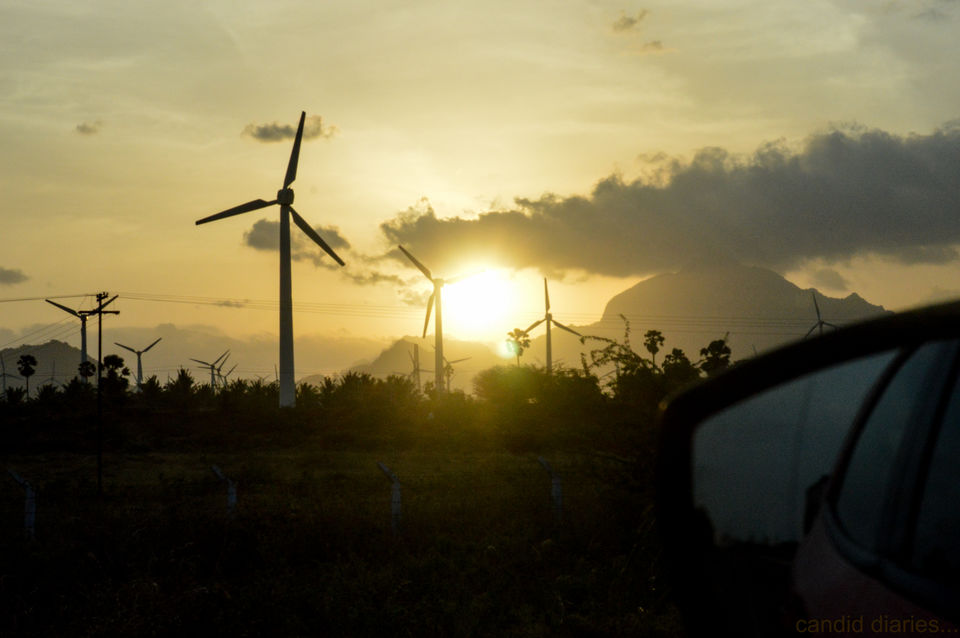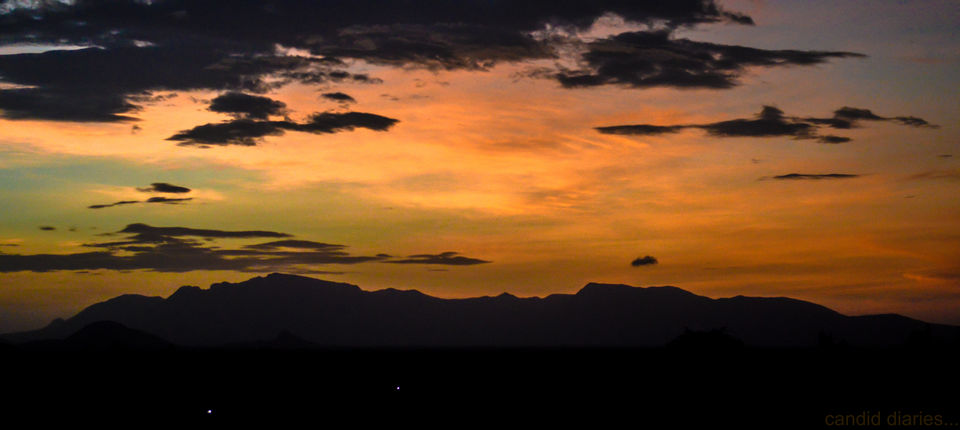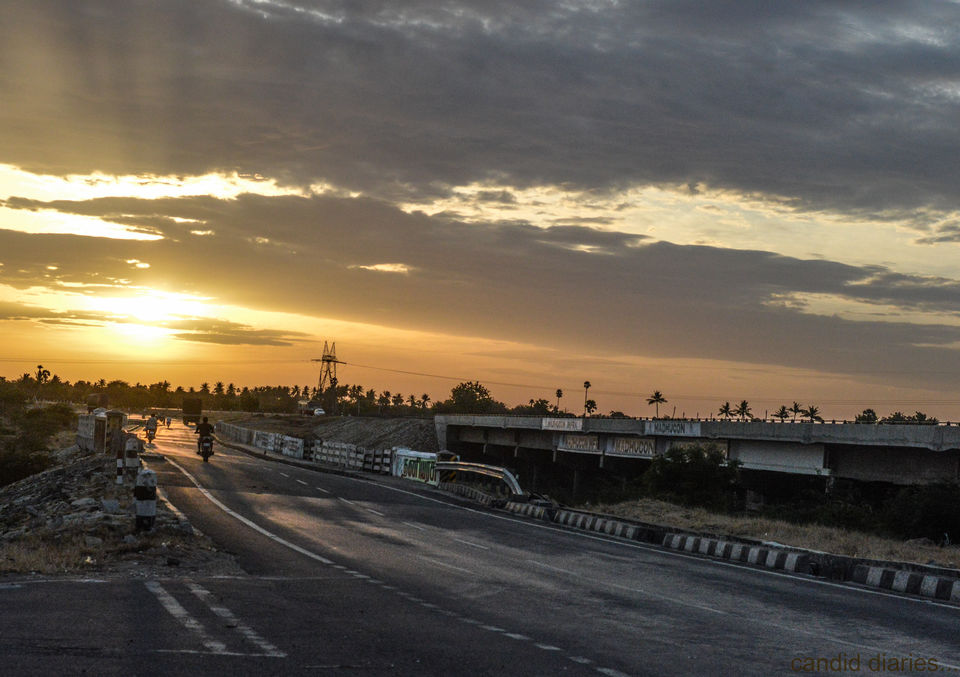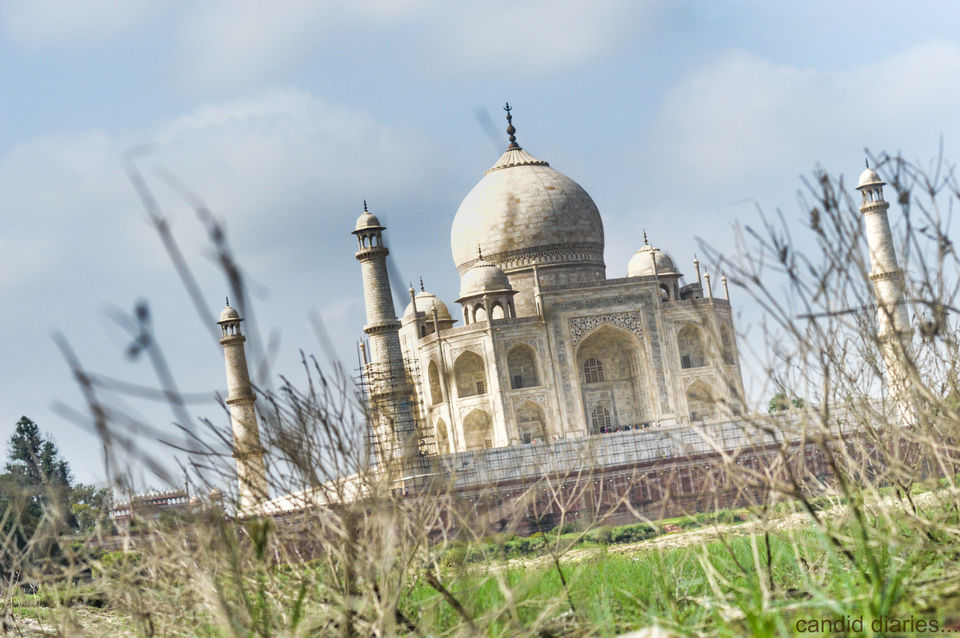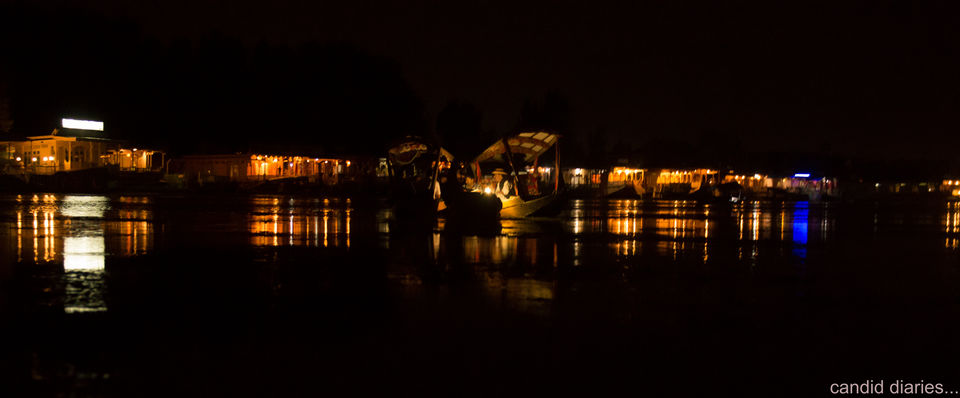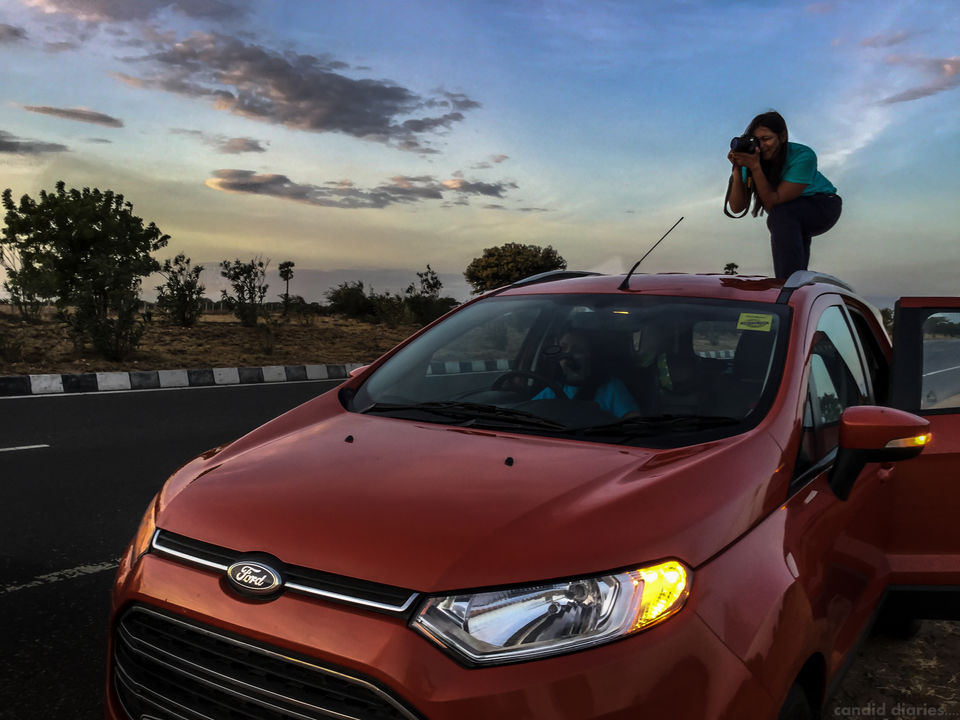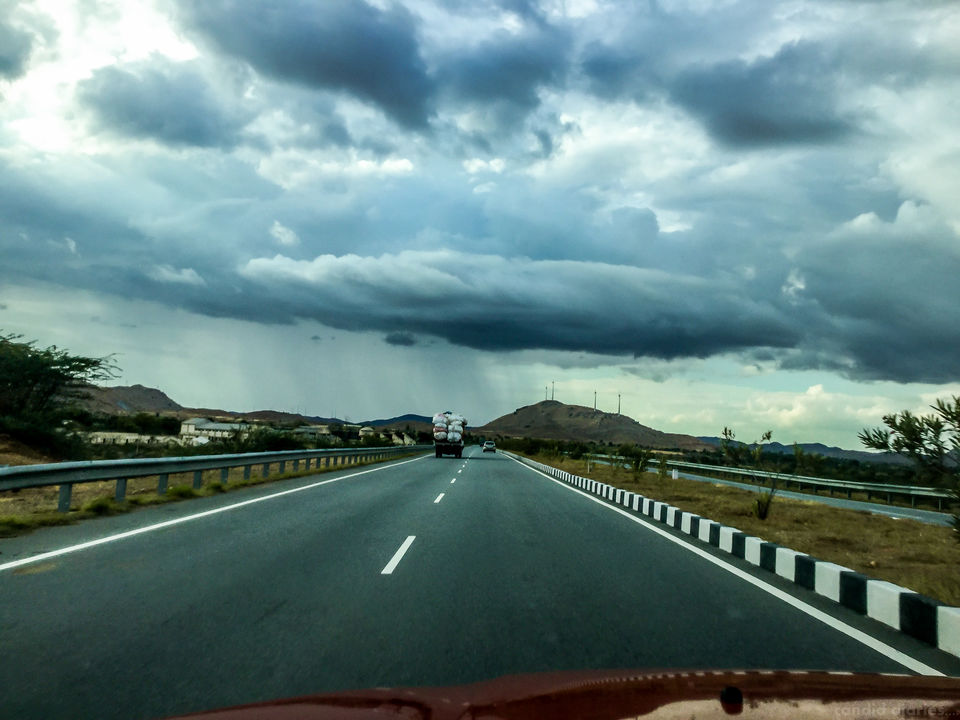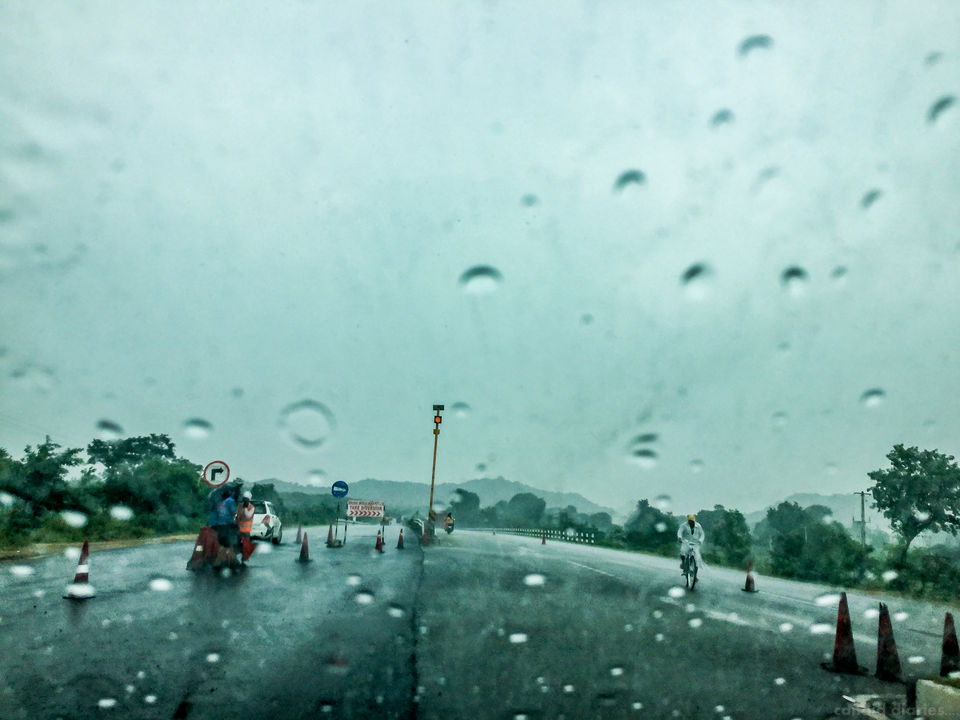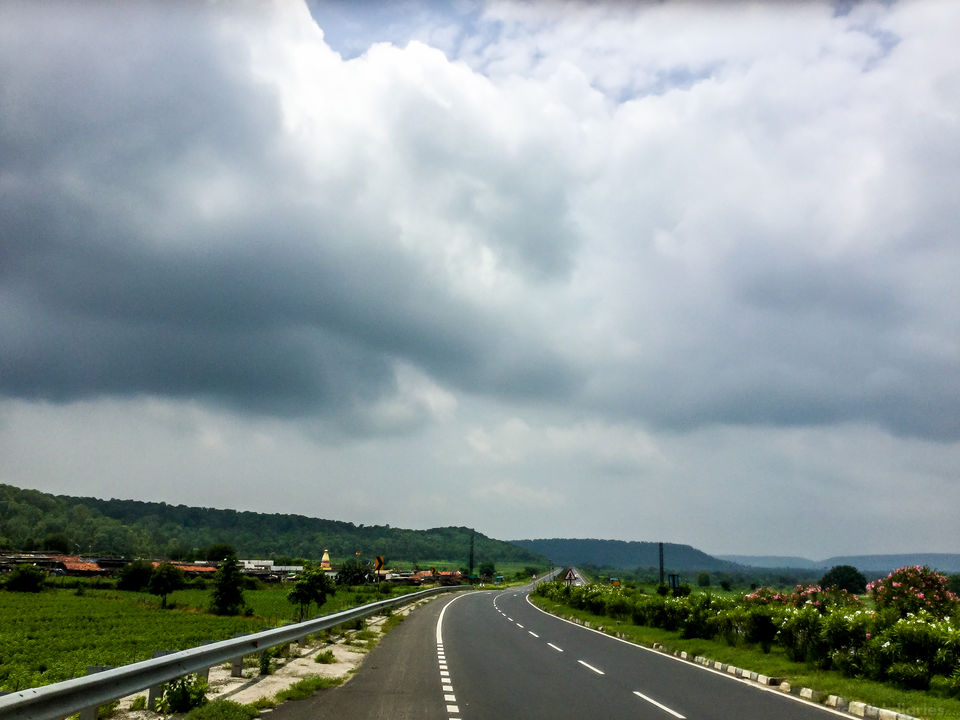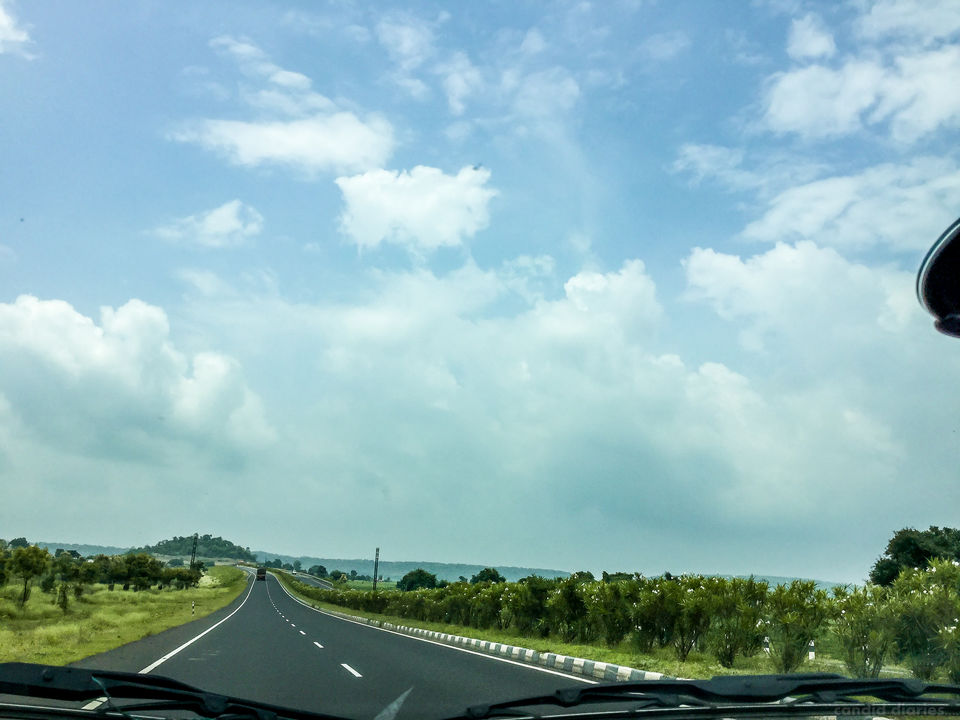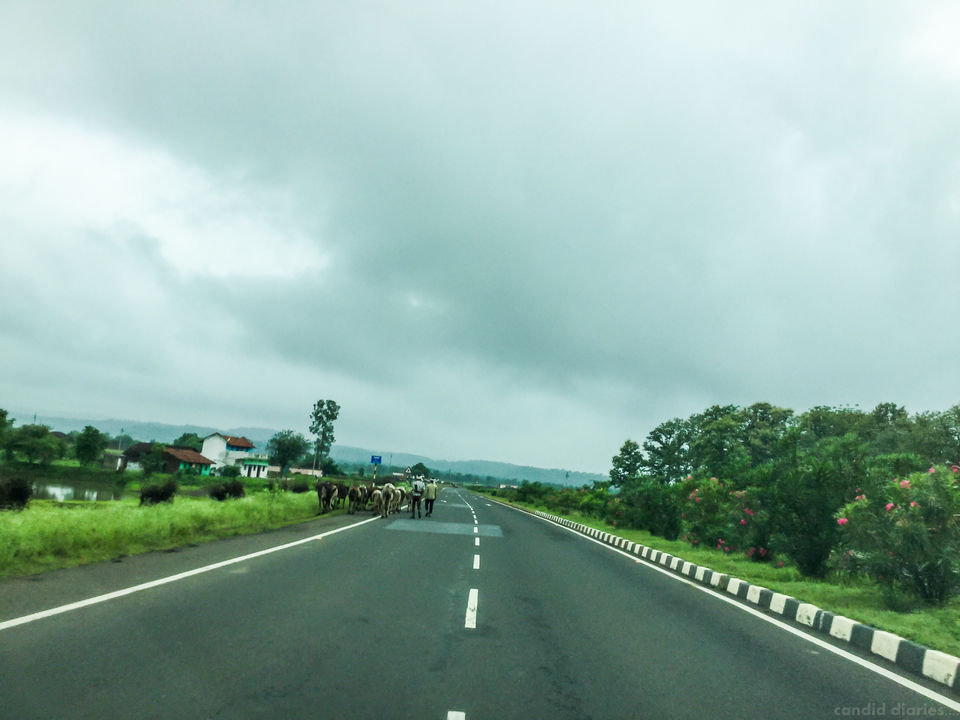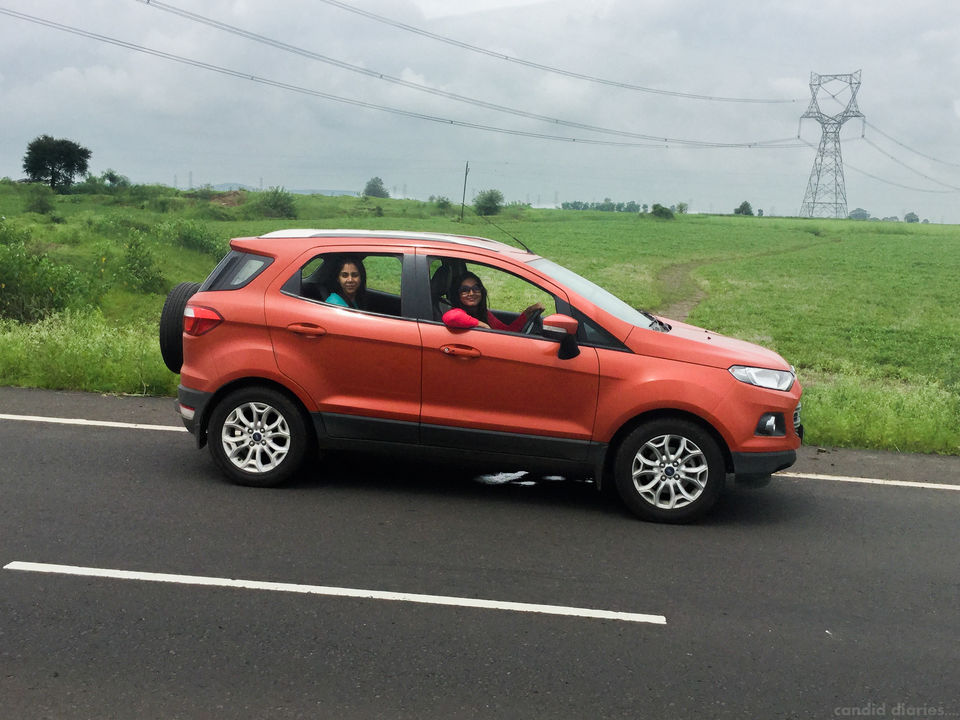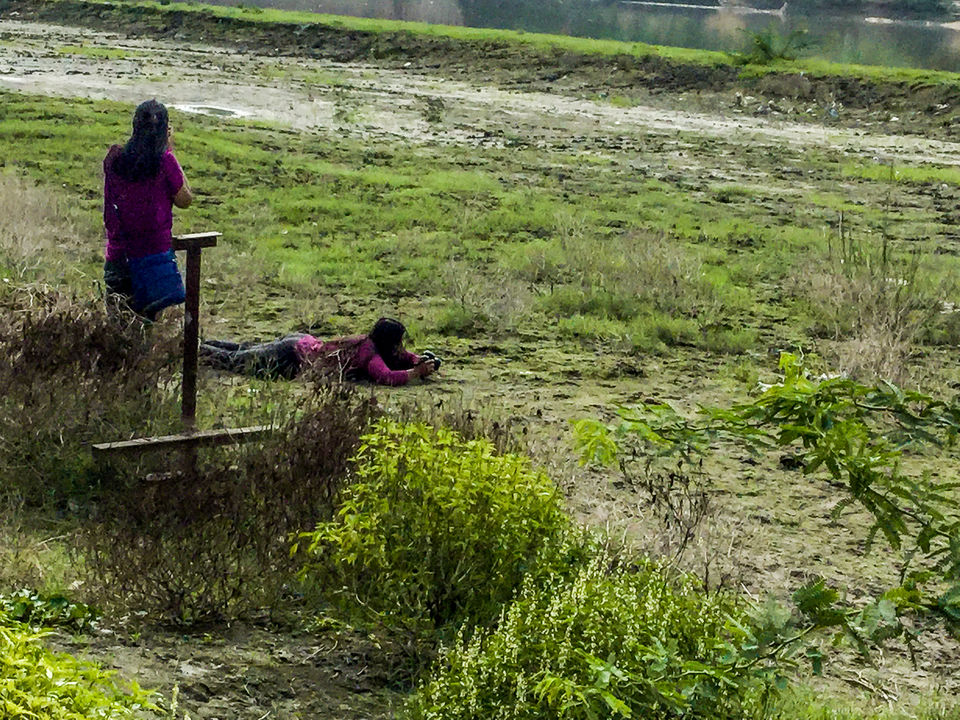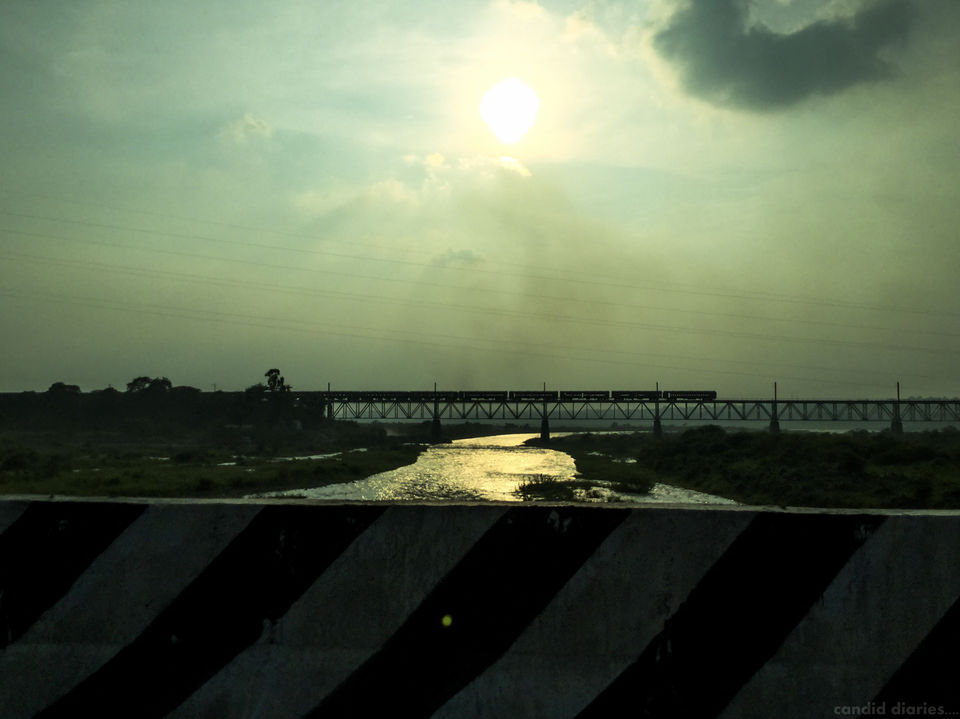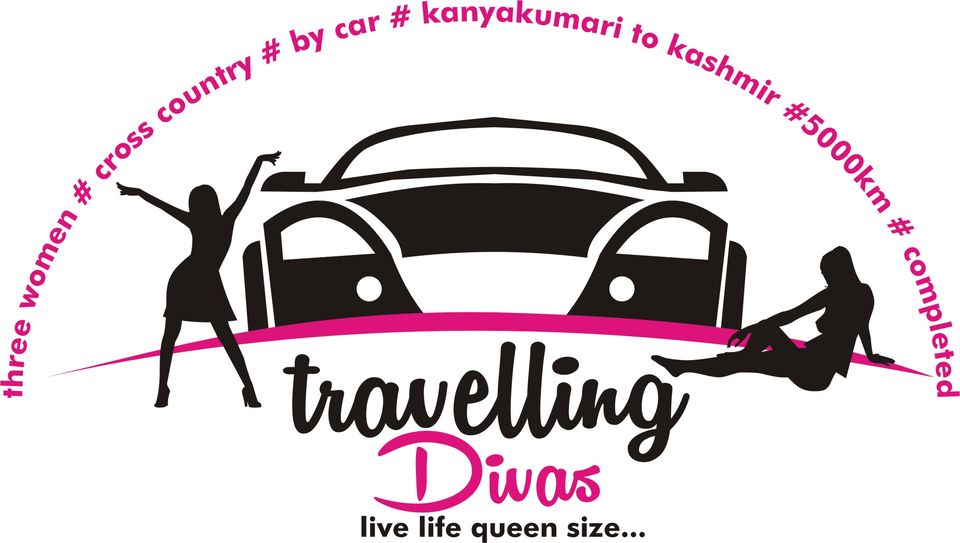 3 WOMEN ON A 5000 KM ROAD TRIP FROM Kanyakumari TO Kashmir
"You've got to take this trip. It was so amazing! I'm so glad I went to this place. You must visit at least once." How many times have you heard these words from someone that just came back from a vacation? Don't they realize how annoying it is? Don't they get tired of going on and or about their trip?If you've been nodding all along and experienced something like this, may be you have room for one more?
Kanyakumari to Kashmir - You've got to take this trip.We intend to annoy our readers by rubbing in their face about how much fun we had in this journey. But that's not all. We seek to inspire, educate and embrace women that are willingly to consider such a possibility in their lives. We are the Traveling Divas and we are here to revolutionize the way women think about travel.
Traveling Diva #1: The impulsive 37 year old who craves challenges and doesn't rest until she gets what she wants....sunita
Traveling Diva #2: The demure diva, the reluctant soul who is open to things upon debate and persuasion......parneet aka parry
Traveling Diva #3: The evolving traveller, who once perched on a professional branch, has now spread her wings in personal life to seek freedom and adventure...... neeta
The Beginning
One fine uneventful morning in August 2014, Sunita went about her usual business having breakfast, getting ready and going to work, like any other day. Little did she know the storm that was going to hit her. She happened to read about Roshni Sharma's solo biking trip in FB. [Don't ask why she was browsing FB at work. She is a stubborn, crazy woman]. She was caught in the storm. She caught the bug, the travel bug. There was no stopping her now.
She began saving money and started gathering information and materials while charting out an elaborate plan. She had decided to take a trip from Kanyakumari to Kashmir and make history! She got a Nikon D750 to appease the photography junkie in her. She bought a Ford Ecosport to help with her travel. She persuaded her friend Parry to embark on, what turned out to be an adventure of a lifetime. Wait, that just accounts for two. Aren't the Travelingdivas supposed to be a trio? Let's keep the mystery for now.
The Prep Work
First things first. Operation Convince Family launched. Inner circle: Husband. Extended circle: Relatives. Inner circle, being well aware of Sunitha's aspirations, supported her in this dream adventure despite being ridiculously nervous about two women traveling by themselves in a car. Lord Ganesha was called for assistance and weather reports were religiously monitored. Once she got the inner circle in her pockets, it wasn't hard for the outer circle to follow suit. Then came the real work: Learning to replace tire, watching videos of highway driving, reading about the basics of ghat road driving, gathering a group in Whatsapp to share details of the trip, making an emergency kit, servicing the car, packing essentials, non essentials and everything in between, rehashing the details over and over and much more.
Backbone
Navigation plan, reliable vehicle and a good driver are essential for a successful long journey. Having ventured a Wayanad trip earlier and a combined driving experience of more than 15 years between Sunitha and Parry compensated for the lack of ghat road driving experience. Navigation plans were provided and several arrangements were taken care by the renowned, Mr. H. V Kumar of Hivayking. He served as the divas' friend, philosopher and guide through the entire trip. They tested his patience and faltered several times in following his instructions. He stood as a pillar of support despite all the shortcomings andhelped them in the journey.
Reliable vehicle - Sunita bought a Ford Ecosport in April 2015 soon after being bit by the travel bug. The fact that this major backbone stabbed them in the back is a long, tedious story, better reserved for another time. Now, the much awaited... Journey into the unknown Three days before the D-day. A surprise awaits. Come to think of it, isn't it better to hear about this directly from the divas? 

SUNITHA'S STORY
THE BEGINNING - the birth of the idea k2k
I'm an entrepreneur who runs her boutique in Chennai and also an amateur photographer. I've been driving my car in Chennai roads for past 15 years. In AUGUST last year I heard about Roshni Sharma who did biking solo cross country from Kanyakumari to Kashmir and ever since that day I decided I'm going to do something like this by car. Oops! Forgot to mention I'm one of those impulsive 37 Year old who never seems to get enough from life. I always have this dying need to do something to challenge myself, else I don't feel alive. Dreaming is all good but serious questions first; do I have the driving skills to complete such a long journey' ? I honestly don't know but do I have the will power and mental endurance to overcome any problems i'll encounter enroute?? yes yes yes!!!
In April 2015 I bought FORD ECOSPORT so that I can give wings to my dreams. Also this being a once in a lifetime trip and being a photographer ,I wanted to have the best possible DSLR to capture my experience… so with my savings I bought a Nikon D750 and 24-70 2.8 lens, which further put a hole in my pocket by 2 lakh rupees. But well it was easier to strike away the to-do list by doing the easy job of buying things first. Anyways after buying the car on May 1st myself and my bestie parry(parneet sandhu) took this car from chennai to wayanad and back travelling around 1400 km with this car. After that there was no looking back. By now even parry was smitten by this idea of k2k .
(Brief history on parry):remember we all have friends who are a part of all the hysterical and historical and Why on earth did I do this moment!she is one among that legendary friend.every time I suggest I want to do this she will be like really "tu pagal hai! yeh kaise karegi".and her next sentence would be kab karna hai?.she has been my best buddy since past 3 years and the damage that this friendship has done is as follows… 2 years before she went to settle down in usa,cut to one year before… when she landed back in India to start her own travel company.ofcourse she is still working for the us based company currently.But her heart still lies in travel.
"Parry and I" decided to start preparing for road expedition from K2K Kanyakumari to Kashmir, taking us from the scorched heat of the southern tip of India to the cold barrenness of the northern most point of India at Turtuk in Ladakh through 14 States and covering nearly 5,000 kms,we contacted mr hv kumar and his organisation hivaykings.I mailed hv kumar on this and he immediately replied back helping us with the support throughout the trip 24/7 in navigation ,mobilizing help in case of maintenance issue enroute and to take care of all hotel bookings during the journey. When I spoke to him I realized he was an encyclopedia on Indian highways. He gave us the detailed script of the roadmap enroute detailing every aspect of the conditions of road we would be expecting. When he came to know that I'm a photographer he gave me more insights into things to watch for and photograph . after speaking to him I realized that I don't have to worry about any logistics and planning during the journey with hvkumar in the team all we needed to worry about was to drive and to click pictures. Anyway without wasting any more time we decided the date of journey to be June 18th.
Meanwhile we were reading a lot of material about highway driving ,driving in the rains and ghat road riding, the dos and don'ts of it….spent hours together watching videos and being scared seeing the Himalayan ghat road drives. Did I tell you vie never driven on any ghat roads before! We also learnt some basics like learning to change the tyres in case of puncture....in fact when the first puncture happened we were so excited to change the spare tyres all by ourselves .we went through the ford manual to learn more about car and 3 days before the trip got our vehicle completely serviced at mpl ford chennai we told them about our journey from k2k and how 2 women are going to ride the car ,so as to make sure they completely check the vehicle for all issues. Anyway d day arrived but to our bad luck it was peak monsoon time and it was raining all over central India and owing to family pressure we had to call off the mission...i remember i messaged hvsir that day that we are calling off this mission and he said i know many people enquire and ask about such mission but very few do it. It was even more disappointing … I did not know how to prove it that I really meant to do this trip. Anyway after the initial disappointment our determination to do this only became stronger and we chose Aug 8th 2015 for our mission Kashmir.
THE D-DAY
the D day was very close .but we had some nerve-racking time as monsoons was at its peak in the central India Rajasthan Goa west Bengal. News channels were flooded with news about rains and the destruction involved.....I'm glad I didn't have TV cable connection back home or else yash (my husband) would have had a panic attack. He already thought that I'm on my suicide mission...he was shit scared inside...we like all normal husband and wife are poles apart …he is softspoken and im loud… im adventures and he is a couch potato.....but he being the gentleman that he is...he has/would never discourage me ....never stoped me from realising anyof my dreams.. he has always supported me in all my crazy adventures ...and while I'm gone on my crazy trip he would be sitting back home praying to lord ganesha that some sense prevails in me....... so it was very important that I made sure he does not have panic attacks before the trip....and my hiding weather reports from him also helped matters..... I don't think I would have watched and followed weather and news channel so much throughout my life....so much so that I would know which part of India it's going to rain or going to be sunny and what each cities high and low temperatures would be for next day (I should have applied for a job of weather reporter I'm sure I would have got the job) oops! forgot I'm talking about k2k here...I do get carried away when I'm explaining stories!
....so 3 days before the trip is to begin I create a watsapp group of my friends whom I can update on my latest trip details and one of the group member was my close friend Neeta…. as soon as I created the group I got a call from Neeta....she asked me" hey when are you leaving for the trip and how long is it going to be?". I was like "we are leaving in 3days and the trip is going to be for 11 days". And then I hear something that took me totally by surprise...…she asked if she can join the trip?
(Brief history on Neeta): we all have friends whom we are very close with but they are so sucked up in their professional world that they don't have time for much socializing….well Neeta is one of those friend who lives in the same city as mine…but whom I hardly meet bcozs she is a workaholic and she hardly joins us for any gettogethers.Infact even for our annual friends trip I have to break my head to convince her to extend the trip from 2 days to 3days)
So I couldn't believe that she asked me "she wants to join the trip"….and I was convinced "she will not come" when she told me that she needs some time to convince her boss for holiday….and I definitely did not believe "she will come" when on the d-day we were supposed to leave for Kanyakumari from Chennai at 3 in the night and till about 12 in the night there was no sign of her….and yet she was right there ,standing at my door ,3 hours before we can leave for Kanyakumari with the biggest grin I've ever seen on her face…..it was like the scene from zindagi na milegi dobara where this mad eccentric entrepreneur/photographer/dreamer sunita …. a woman who left her American dreams to come back to india to start a travel company with me miss parry sandhu ….and miss workchololic general manager of regus neeta jegan got together to do this journey of lifetime! And We called ourselves the travelling divas and this was our logo
DAY1:KANYAKUMARI TO DINDUGAL
DISTANCE COVERED:300 KM
START TIME:6.30 IN THE EVENING/// END TIME:11 I THE NIGHT(4HRS 30 MINUTES)
The epic journey started on aug 8th at the wee hours of 3 in the morning.we hired a driver shanker to take us till Kanyakumari. post that we were supposed to drive.we all slept till morning 9 inside the car while shanker was driving.after that I couldn't resist MYSELF from driving the car so I asked shanker to take a nap in the passenger side of the seat and started driving….this poor man could not sleep peacefully as he was not very sure if I could do the driving on highway!….post some half an hour he did fall asleep,I think by now he was sure about my driving or possibly he didn't care whether he is dead or alive as long as he could catch up on lost sleep).meanwhile parry madam wakes up and she was like "I want to drive too" …I kept telling her after half an hour …bcoz I dint want to give the car….it was like an excitement of 2 kids getting a new toy and each one excited and wanting to have the toy a little longer to play with…. I played a spoilt child here.eventually we decided on the certain ground rules like each one should not drive for more than 200km or 3 hrs whichever comes the earliest.and then we stopped for lunch T it was at this amazing restaurant hotel sri uma shanker. if u want to have the most delicious and fingerlicking south indian meals enroute to Kanyakumari this is the place to be (btw myself and neeta are a big time foodie too and one of the best things about road trip is eating different cuisines from different regions everyday !)anyways reached kanyakumari at around 2 in the afternoon.we decided to book a room for 3 hours for showering and resting and after much bargain finalised on hotel trisea for 1000 rs. The initial idea was to take a shower and rest and leave for sunset shoot and start k2k journey post that.but the photographer was wide awake so just after the shower I decided we should visit Vivekananda rock memorial,little did I realise that the first accident of the trip is going to happen here.till date I keep going back to the incident again and again asking myself what would have happened if we hadn't visited the most landmark monument in Kanyakumari. So we reached the Vivekananda rock memorial paid for the vip extracharge tickets and went near the parking area for taking the shots of us with the memorial in the backdrop.this was also to form the first official picture of the trip's inauguration in kanyakumari.well there are many ways to take a picture where three of us together
A)take a selfie(we even bought a selfie stick)
B)ask someone in the crowd to take our picture
C)buy a tripod /set up the camera/set the settings/put it on self timer mode run to the picture taking spot and smile inspite of the fact that u are running short of breath doing all this and bingo you have a picture!

No points for guessing which one we chose… the first two options seemed very difficult and yes I took the tripod and set up the camera in it,playing fidgeting and nudging the screws to make sure the camera stays sturdy on the tripod,which took a lot of time… then I adjusted the exposure and other settings ..…while neeta and parry waited patiently for good 10 minutes in the hot sun(both get migraine in hot sun), wondering why the hell is it taking so long and smiling at the same time facing the camera holding the smile as long as possible,taking tiny break to take the flying hair off the face, with the wind blowing from the all three seas surrounding kanyakumari and Yes after setting it up ran towards neeta and parry for the self timed shot.ran back again to chk how the shots have come and being the perfectionist that I am I realised we were not sitting exactly in the centre of the thiruvalluvar statue and Vivekananda memorial .so neeta
and parry moved a little and i ran back for the new shot. And as soon as the the picture was shot remember how the wind blows really hard …well just like that ..this wind blew soooo hard ,that it took my camera that was set on the tripod,that was placed in the corner of platform so we all be centrally aligned with the Vivekananda backdrop…………so just like that.. this most expensive piece of purchase ive ever done in my life….my camera! my life !fell10 feet down with the biggest bang! I was dumbstruck …while neeta and parry ran towards the camera to save of whatever was left of that and then after a few seconds I followed too….i could see a few parts of the camera lying down and few wires hanging out from the area where there was flash previously.my camera broke my lens locked.I was just too shocked to react! Neeta and parry tried to calm me but I was silent through the journey back towards the hotel.back in my room I could not hold the tears…I cried neeta and parry promised they will get this camera fixed…they suggested lets hire a camera on the way from banglore…but nothing could stop me from letting out my emotion! My mood was off after that…poor parry and neeta didn't know so to console me…..

So just before sunset we started the journey from kanyakumari to kashmir with pin drop silence in the car.but to our surprise we saw this beautiful sunset on the way parry and neeta encouraged me to take the picture of sunset with the rest of the camera Nikon 3200 with 50mm portrait lens.i got down and took the shot and started feeling bad for the camera again.anyway we moved on on the way around Tirunelveli we were treated with the sight of huge windmills on the way the beautiful landscape ….the huge windmills with the background of setting sun looked so surreal ….it made me yearn for the camera even more….then I saw the face of my friends neeta and parry …they were feeling low too…and I realised …what the hell im doing a journey which the bunch of friends who mean so much to me….why should I let this thing spoil everyones mood what's happened has happened ….I should move on….i broke the silence of the car I asked parry and neeta
I have a doubt "why didn't you people take a video of me when I was crying….you missed such a golden opportunity to embarrass me" the smile in neeta's and parry's face was priceless

The roads from kanyakumari to Madurai was fantastic. Smooth 4 lane roads and our car breezing away with our favourite playlist playing on the backdrop…..the roadtrip has really begun! 2 hours into the trip we felt hungry and we stopped on the way to Madurai for the traditional kottu parota at hotel tamilachi ….. the food was yummy and we were full.we also decided instead of Madurai we will go another 80 km and stay at dindugal we informed hv kumar sir who booked us a good hotel in dindugal….so on day point 5 (.5)we covered a distance of 300 km….long way to go!!!
DAY 2: DINDUGAL TO Hyderabad
DISTANCE COVERED 1000 KM
START TIME:5.20 IN THE MORNING END TIME:12IN THE NIGHT(18 HRS 40 MIN)
By the time we reached Dindigul hotel it was 11'o clock .as soon as we checked into the room neeta went to take her shower (well neeta is the reason why there is shortage of water in chennai bcoz she just loves taking shower in the morning afternoon evening night) come
on! you have spent more than 14 hours in the car and what does a normal human being do if they were to see the bed.just lie down and see how it feels to have your back straight right….but no; neeta has to place her suitcase on the clean bed take out her clean clothes her shower gel,her perfume,her moisturiser, her shampoo and hit the bathroom with her package and off shes gone for good half an hour….by which time i have to constantly hear parrys nagging as to how i should go have a bath before i sleep….god these women! well i do like to shower before hitting the bed but jeez this was 14 + hour of ride and besides we took a shower at kanyakumari (it costed us 1000rs remember)and so once neeta was out i told the group that we should not waste time having bath instead we should take enough rest bcoz the next days journey was a challenging drive of 1000 km to reach hyderabad.so once parry and neeta took a shower and i drycleaned myself and changed clothes we hit the bed .but all three of us could hardly sleep.neeta and parry making fun of me for crying we all recalling days happening.i could hear hv kumars voice inside my head sleep early start early….but damn where's the sleep!
i have no idea when i slept last nite .but when Parry woke me up in the wee hours i knew that HV KUMARS voice inside my head was right SLEEP EARLY! damn!i so love my beauty sleep in the morning and do you even know how neeta is a life saver in these type of situation….well when i got up neeta was already there inside the bathroom!...parry was packing ...and i happily sneaked in extra half an hour of sleep!
so we started from dindugal at 5.20 in the morning 20 minutes later than scheduled time and i teased neeta and parry how they delayed the whole group bcoz they didn't have to have bath in the morning if they already did in the night. God save the poor soul stuck up with me for the next 11 days.
where was I ?OOPS! WE ARE IN DAY 2 of the trip ...sorry as usual i got carried away with personal stories….the advantage of starting early was you are welcomed to the beautiful sight of morning sunrise as soon as you start your journey…..so we took some sunrise shots,the roads on the way was fantastic …..Parry just drove like a breeze while i went and covered up on my leftover sleep on the backseat of the car snuggled in the warm blanket listening to soulful music from ar rahman plying on the background.

our first halt was at 9.30 at adyar ananda bhavan where we hogged on tasty pongal,vada,dosa idlis,rava kichadi….yes we ordered everything ,bcoz we told ourselves this is the last place we are going have the south indian breakfast! god! ….the reasons we women give for over eating.anyways after a satisfied breakfast we took a selfie at a2b and resumed journey towards Bangalore .
again the roads were just too good.i were growing in confidence from average of 90 km limit for highway to going easy even at 110 speeds ….wow!i felt like a queen…i boasted about this to parry….who simply stated oh! i did like an average of 120 -130 speeds…well parry is a person who speaks very less….im glad she spoke less here!..driving is fun ..anyway we reached bangalore at 12.00 in the afternoon.
EVEN BEFORE before we reached banglore we were warned by hv kumar sir that we were to be very careful not to get inside banglore and to do that we have to follow route-o plan without any compromise and not to follow google map route .but the biggest blunder happened when we were to cross nice road towards tumkur in banglore….there was is board that pointed left and said towards banglore and hyderabad.and we kaept following that road then after sometime i saw the city traffic and realised that we are dee inside city.to scared to call up hv kumar what we did was the next bluder of the day we started google map app to find our way towards hyderabad….this sad app only took us even deep inside banglore….when we realised that google map was only making things worse...we went and asked auto wala...who promted us towards more complicated route through city...and that is when hv sir asked us for location update...we embarasingly sent him our gpds position on watsapp .the conversation was as follows anyway the highway god rescued us from the horrors of banglore traffic and was guiding us to the safety of highway. it was a huge sigh of relief when we got back on track to reach tumkur road.we were discussing in the car how mr hv kumar must have been cursing  his luck having to put up with these bunch of idiots.we lost 2 hours 40 minutes inside banglore city.so we crossed banglore city at 2.40.and this is when parry madam got back from her beauty sleep and she asks did we reach anatpur yet?and we were like we just crossed banglore!
post tumkur the road was fantastic again it was very very good.the crossed 200 km to reach anantapur in less than 1 hour 45 min.and post anantpur the weather was cloudy and it was a visual treat to see the huge grey cloud cover on the way.we took this moment to take pictures.infact parry went and stopped an auto guy so we can have a picture of all of us together.poor guy must have had a shock of his life when he saw is climbing on the roof of the car for pictures!post the shoot we resumed journey the next destination was Kurnool which was another 150km and roads till kurnool was fantastic too we reached kurnool by 8.30.we still had
236 more km to go.we stopped at the dhabe enroute to have our dinner.and let the journey post this was very tiring myself and neeta dozed off in the car.but parry drove nonstop with the lights bliding from the opposite end and amist huge lorry container traffic.she has got strong concentration levels to be able to cover 240 km at the end of long tiring day.we reached hyderabad hotel at 12 o clock in the night.today we didnt need to concentrate hard to sleep.we just hit the bad and slept like logs...ofcourse after neeta took her traditional bath!
DAY 3:HYDERABAD TO SEONI
DISTANCE COVERED :730 KM
START TIME:7.15 END TIME:11 IN THE NIGHT
ok we all slept like a log and did'nt get up in the morning alarm of 6 in the morning.and i got up with a sore back.we all got up reluctantly at 6.40 took shower packed and left hyderabad at 7.15.HV KUMAR SIR already gave us instruction that we are to follow the same route given by him from hotel to outer ring road which was some 5 or 6 km for which maps were given the previous night itself and we were to use the same map to get back too . simple right! so well ...we switched on the mobile ...open the map app and started navigation ..so we kept going following this amazing google voice who was kind enough to assist us with voice navigation after every turn.and as we just kept going at 8.20... we got a message from hvk sir on location update and when we sent him our gps location this is what we got as a message
"you are on wrong road,you did not return the same way as yesterday and you are hopelessly inside the city in wrong direction"
damn! we are lost in the city !!!!......again !!!!
and then we got this message from hvk sir
"PLEASE STOP USING G MAP NAVIGATION  I KEEP TELLING YOU THAT FOLLOW THE BLUE LINE THAT I DRAW AND SEND YOU DO NOT USE NAVIGATION APP
YOU ARE COMPLETELY MESSED UP INSTEAD OF REACHING ORR IN 3 KM YOU ARE GOING AROUND THE CITY IN ELEVATED ROAD BACK TO AIRPORT AND DEEP INSIDE CITY! THIS COMES AS A GREAT DISREGARD TO MY INSTRUCTION"
we were so embarrassed and disappointed in ourselves. This is when we got the eurekha moment and we realsed where we are going wrong in navigation.In our defense let me make it clear we never used any navigation tools or apps or maps ever before to go to
point A to point B even inside our own city.we had no idea that when we use google navigation help, everytime we take any wrong turn,instead of prompting us to go back this ...stupid voice navigation and the app makes its our detour map (to be read as long possible map) and guides us!
so we were to only use map as marker and our gps tracter as a guide to know if we are following the marked line in map.Now how do we explain that hvk sir that the 3 ladies who are taking this great journey from k2k ..dont even know how navigation apps work.thank god! theres this word called "sorry" ….this is all we had to offer hvksir.This poor humble soul still with lot of patience guided us to get back onto the cursed outer ring road (which was proving to be our biggest jinx)Anyways when we reached outer ring road at 9.30.we lost good 1.5 hours .for that day.
Not a problem we thought as we had to cover only 750 km more.we had breakfast on the way .as usual the roads between hyderabad to Adilabad was fantastic .on the way we stopped over to take pictures and we saw a group of boys .One of the boys asked us if we could drop them to the near by village.it was a sight to see when we said oK to the boy.he had a cute smile.he also brought a friend along with him.while we were talking to them,we told them that they should study well.Their destination was only some 2 km away.But the joy and happiness that these 2 km brought in boys face was priceless .it made our day!
As we were moving from nizamabad to adilabad it started raining.we slowed down our speed and were going along,on the way we saw 2 ladies standing by the side of the road, they wanted to travel somewhere probably i thought.But it was raining and 1 women was carrying a child on her shoulder.i asked neeta and parry if we can drop them on the way. They said they couldn't agree with me less.so we took the car back reverse to were they were standing.neeta who could speak telugu went and ask them but they got scared and said no.neeta came back with answer that they are probably feeling very consious ,they wont come with us.i got down from drivers seat and went again with neeta to convince them in half hindi half english half tamil and half telugu.they didnt understand anything i think but my translater neeta did a good job bcoz they agreed to be dropped.so we made space for them to sit.and started having conversation with them ,ofcourse with neeta as a translater,their name was shailaja and swathi .shailaja was the mother of 2 and swathi her sister.they were hindus .so we asked them is nizamabad population mostly muslim for which she said yes.we then asked if they ever felt out of place living with them.they laughed saying "no no ...they are very friendly infact when there is muslim festivas their neighbors share biryani and other delicasies and during diwali and other hindu festival they share their festival foods with muslim neighbours.it was heartening to see an living example of cummunal harmony.besides she always looked amused everytime we asked her something.it was a experience we would have never gotten if we hadnt been on this road trip.it truly felt like seeing india.after half an hour we dropped them on the destination,took pictures with them and said bye.we also told her to make sure that the little one is well educated so some day she could also do things that she dreams of.

After nizamabad we were in maharastra area .At 3 'o clock 150 km before nagpur the roads were so bad .we kept hitting some big pothole after another even with the driving speed of 20km average.for 2 hours the roads were bad.then post Chandrapur it was better.
with a sigh of relief we headed towards nagpur .it was almost 6.30when we reached the outskirts of nagpur.hvk sir was constantly worried and asking us for location update.we were supposed to take a right to get to the outer ring road of nagpur.And as was the tradition we missed the right and got inside the nagpur city.meanwhile we stopped to chk our location,where couple of traffic constable came towards us and asked for license and papers.on seeing tamilnadu registration,he enquired about us and when we told him of k2k mission he was shocked and surprised at the same time.he told his senior "sir yeh ladkiyan kanyakumari se gaadi chala ke aa rahi hai,late ho raha hai,paper sab theek hi rahenge,unko chod do"and yes we were left.anyways we called go(to be read as hvk)and again he guided us to back to the outerring road.anyways he asked us to hurry up as it was already 7.30 and we were to cross the pench national park ,the tiger reserve forest and also the fact that the roads are very bad and a 2 lane road.
but we were not worried about that then.we were all hungry and we stopped at the dhaba on the way happily filled us stomach,little were we aware of the seriousness of why god(hvk sir)warned us!
it was almost 8 when we were out of dhaba we had another 120 km more to travel.soon the four lane road turned to 2 lane and the roads were the worst ever we came across even worse then chandrapur road.on top of that the lorry traffic that was coming from the oppsite end was totally blinding.this was the first time i was driving 2 lane road,and passing it at night was made it even challenging.this was a test to the concentration level and driving skills.infact this being a tiger reserve we came across many bends and curves.nonethe less as i kept driving ,i realised im slowing getting used to driving in the dark and grew in confidence(im sure neeta and parry were holding on to their nerves)we were discussing what happens if we have a flat tire here?what happens if our car breaks down and we were to confront a tiger?the unanimous answer was it would be our lucky day.and i was like no i dont want to see the tiger as my camera had broken.then we were discussing about ghost.still i think we reached a pint in this trip where nothing can shock us anymore!we were laughing away the whole journey.
when we reached the seoni motel at 10.50 in the night.god(hvksir)messaged us if we saw any tiger? for which we repiled yes!we did….infact one is snoring on the back seat! and then i got kicked by neeta….
DAY 3:SEONI TO Agra
DISTANCE COVERED :750 km
START TIME :7.15 IN THE MORNING END TIME :10.00IN THE NIGHT
Seoni was beautiful in the morning.the surroundings around the motel where we stayed itself was so beautiful...and this is when you hear these lines inside your mind….the woods are lovely dark and deep….but i have miles before i go to sleep...i have miles before i go to sleep!!! so at 7.15 we started our journey towards agra .and GOD messaged us this "namaskar your biggest chanllenge is to cross agra city.please target jhansibefore 4 pm.
        we quickly started calculating from our motel to Jhansi was around 500km .so sir gave us 9 hours to cover that.In our minds we decided we are not to stop too much on way lets target to reach jhansi by 3 atleast.For all the gettingg lost in the city ,we had a lot to prove.So myself and parry decided we will both drive 250 each nonstop and even pictures need to be taken only from inside the car.and keeping u n the word parry pushed the accelator and off she flew……..the drive was pleasant...roads were smooth 4 lane...one of the best we came across in terms of beautiful landscapes.incidently these are the prime dhal growing regions in india.it was a sight tobehold when we saw the farmers farming the field …..but we didnt stop anywhere.  
       so we completed 250 km in less than 3 hours.now it was my turn to drive .the beauty about these roads were there were hardly any vehicle traffic anywhere.we could easily push our accelator to the max without much worry.my joy knew no bounds when the speedometer showed 150 speed…..wow!anything can make a women happy….it was celebration time and we promised ourselves after reaching jhansi we are going to have a feast!so off we zoomed and zipped and zapped(lack of vocablary to express that we were going nonstop at high speed)we did stop over for 15 min for photos and 10 min ina petrol bunk and for air check up.
     So can you believe  what time we reached …...12.40 full 3 hours 20 minutes before schduled arrival time.for past 1 hour hv sir was asking us for location update we didnt give him purposefully.so when we reached jhansi.we got out of the car near the jhansi board took a selfie with the jhansi background.edited the pic with handwritten note that said"jhansi ki rani's""reached jhansi at 12.45"and send this pic to hv sir.and we got the reply from sir "the three musketeers in great form today".we were so proud of ourselves….
     we decided to have lunch on way to Gwalior .road from jhansi to gwalior was very bad very big potholes.road construction was going on.the 2way lane become 1way lane in mostparts with vehicles crossing from both the sides.and here is where the first breakdown happed near a gurdwara on the way.we stopped near gurudwara for food and after cming back the vehicle wont start.We called hvsir  who asked us to open the bonnet and chk few wires .we were exited.but the only problem was we forgot where the buoynet button was!After much struggle with google search,we found it and hv sir asked us to check battery wires if they are loose and we checked battery wires and were on phone with hvk trying to sort what is problem meanwhile just like that the car started automatically  .Next after some time again the car stopped and all of the sudden the ac started blowing hot air.We panicked and called hvsir again who spoke to ford service center in gwalior 20 km away.Meanwhile a sardarji came from somewhere and without evem asking was trying  to pour water inside the coolant.it was hilarious too.anyway we stopped him from doing that.and were waiting.the car refused to restart and all kinds of error signals started flashing in the dashboard. we were in the middle of nowhere, in an unsafe part of India.. we kept trying to restart and luckily after 10 minutes car restarted. we mobilised the help of  the HiVayKing Club, which helped do a preliminary remote diagnosis of the problem & directed us to the car's dealer in Gwalior..god knows what we would have done without hivaykings!anyway... we headed to ford service center.And then rain started very rain badly.And very bad roads and everytime we hit pothole ac  would start automatically and start blowing hot air.i had to drive drive non stop...was really scared everytime we were hitting a bumpto that the vehicle should not stop.Butall said and done it was  one hell of driving experience that was.
                    At the dealership, the car was checked and they claimed that they did a ECU remapping after running OBD. Needless to say, they could not tell what the problem really was but assured there was some minor problem and the same was sorted.and we dont have to worry and continue with our journey as planned.
             we left the servicecenter at 6 in the evening.we had to cross the city fromt he service center,hvk sir already said that this is the famous chambal district,where its common to see people walking around with licensed semiautomatic  pistols on the belt slings.and we wanted to make sure we are atleast able to take photo of that.we decided to have food at rajhans motel on the highway outside jhansi.we ordered the food and were waiting and to our surprise we saw a well dressed man walking inside the restuarant .and yes he had a semi automatic attached to his belt.well i told parry to take my picture with the backdrop of this man.the picture was not really clear.this man then went to the cash counter ,that is when we realised it was the owner of motel.once we finished food and settled the bill we went to this man and spoke to him.His name was pramod yadav ,he was the owner of motel rajhaans.On enquiring why we was carry a weapon,he replied that is a licesened weopon .here many people carry licensed weapon.since the 1980's.as there were many dacoits and kidnappings happening during that time.now the area is absolutely clean the goverment and the police have made sure the area is free of the criminals but the tradition of carrying licensed arm along is more of the show of power and prestige here in gwalior.Infact he himself owned a licensed amrs shop  in gwalior.And according to him there arearound 30 licensed gun dealers in jhansi.anyway after the chat we asked him if he can hold the semi automatic and he gave is to see so we started taking selfies and also made promod yadav pose with us.was this really happening with us?it was like we are in another world!
Stay Tuned For more....