Once upon a time, there was a little boy, who was born in a big joint family.

While growing up, he realised that big families is not his thing, and he wanted to stay independently. Not far from them, but away from the family, independently.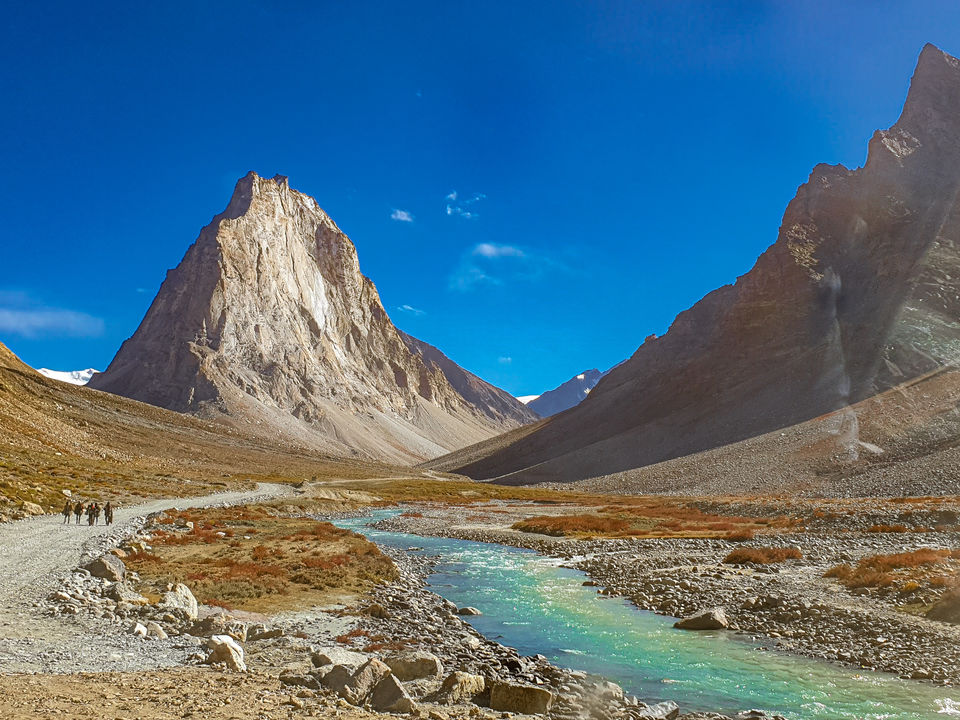 His family members were not so happy with the idea.
They told him how they have always stayed together, and how it is how it has been running in the family.
They told him, it wouldn't be easy to stay alone.
They told him, there's a harsh world outside, not safe, not friendly, not conducive for staying alone.
But the little one had made up its mind. And he left for staying independently.
And here it is.
Mount Gonbo Rangjon (Gonbo Ronjon).
It's not just a mountain.
It represents strength. Determination. Perseverance.
It represents how one can be different, or choose a different path for self.
It represents how you can follow your heart and stay strong.
It represents many of you out there.
Let me know if you could relate to the mountain, or want to stay independently going ahead. Or do you prefer staying with the family.
P.S.: That's the story that crawled its way in my head after looking at this majestic mountain, that stands alone.