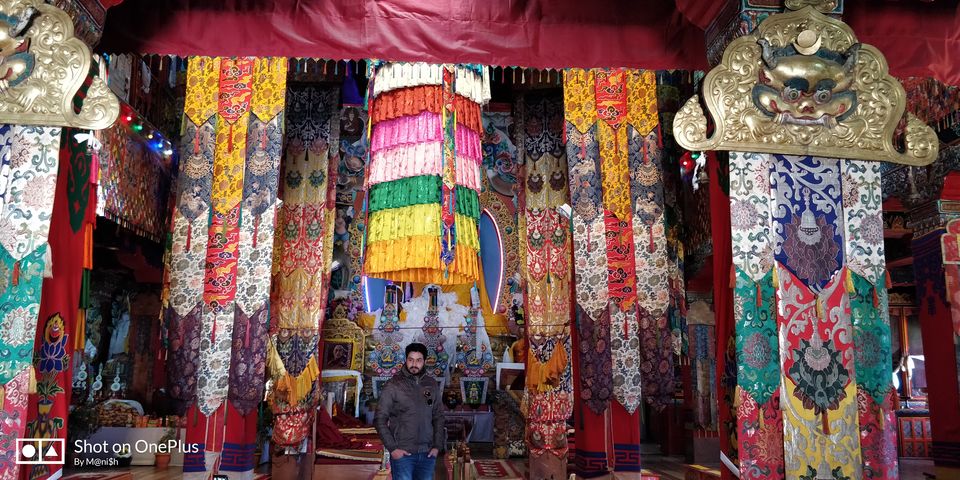 North East is an ocean to explore, one cannot bind it in a time frame. It's a moment to live in. It's been around 6 months since I visited Tawang and I am really not finding that satisfaction anywhere. Well I have just one suggestion for u before starting the itenary-"leave everything and visit Tawang"
If you have made your mind than you are the luckiest person travelling in India...congratulations. Be ready to travel in Sumo, eat local fruits and much more.
Guwahati to Shillong and back
It starts with Guwahati. We have reached Guwahati the previous night we started our journey. The very next morning we booked our seat in the Sumo that goes to Bomdila from the BSTC terminal for the next day. The reason behind booking the sumo and not taking personal taxi is very important and it is the shortcut and more beautiful route that they take(ankling-denz-shergaon-rupa). Taxis avoid it being a sensitive area but sumos pay the local vasooli-bhais and you are very much safe with them. It enables us to explore bomdila the same day we reach there and continue our journey from the next day without a full day halt.
Just after booking the seats we had a light breakfast and we left for shillong. It is not a place to be explored in one day but I was dying to see the city and we have decided to see only a few places there and enjoy the route. It a beautiful road to drive on. We halted a few times to feel the beauty of the place and enjoyed the amazing pineapple.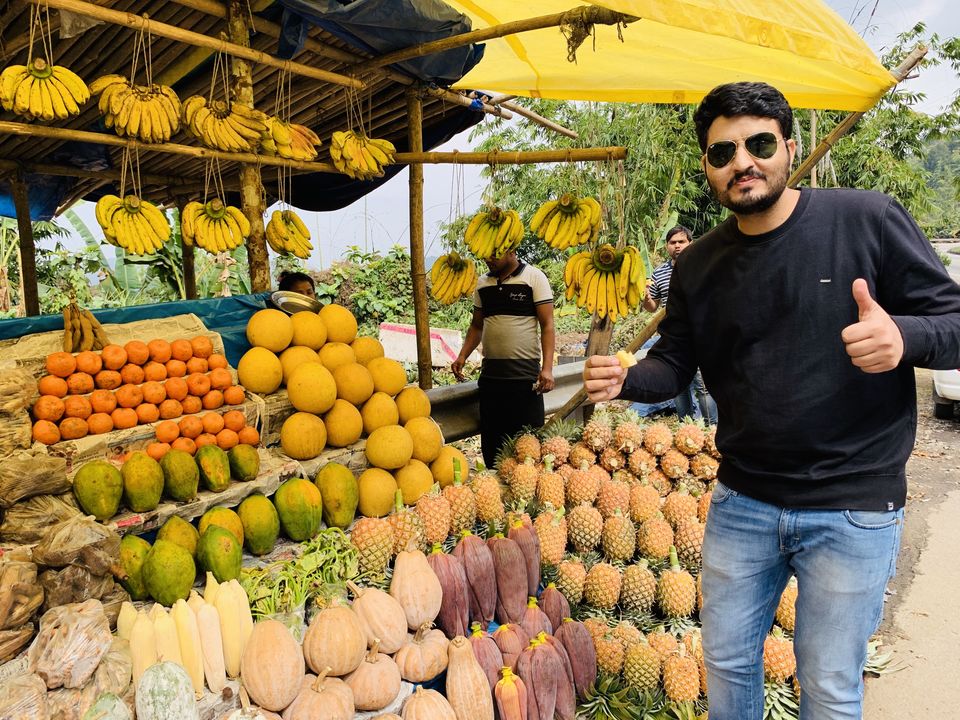 Umiam Lake
It is first thing that comes to our way to shillong. From the road you can see the beautiful lake down the valley, but it is not the justice that we did to the mesmerising place. It deserves going down to the lake and feel the beauty of the shore. But we were timebound and therefore moved ahead ignoring the voice of our heart.
Shillong peak
It is iconic place to breath in the mesmerising vibes of shillong. Nothing can capture the view but your eyes.....seriously. You cannot leave this place happily. So was with us, sun was going down and we had to leave.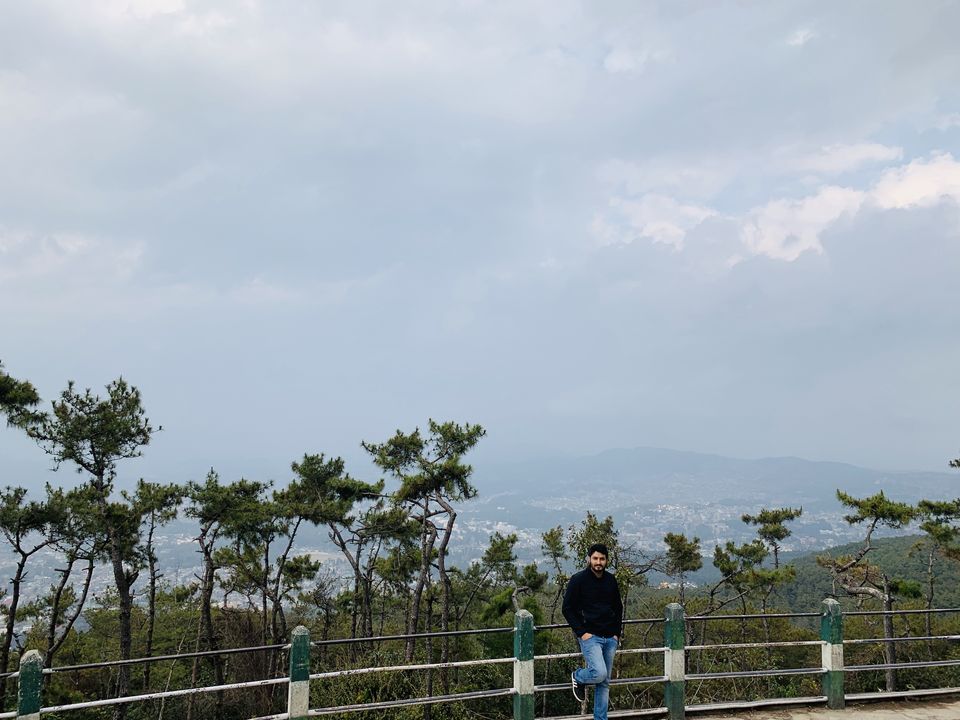 Marry Help Cathedral
It was the winner of the two choices we had and time for one. Between the Police Bazaar and mary help cathedral,we chose the latter and it was worth it. Spread over a large area and soothing height it is wonderful timekiller and you can't stop yourself roaming around.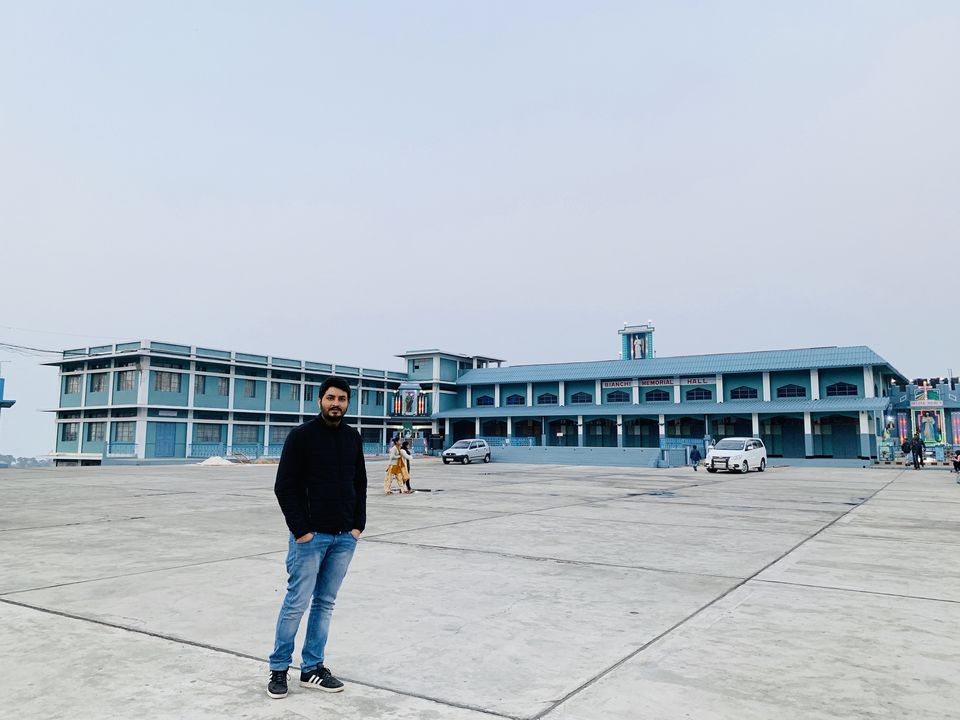 It was going dark and we had a long journey ahead. So we decided to move back to guwahati so that we can have a dinner and a good night sleep for the next day. Our tickets were already booked so things were simple. We started our journey back, reached guwahati by 10.30. Had a dinner and with lots of anticipations in our eyes, we closed them.
Guwahati to Bomdila
We were all set to embark on our ship of dreams-Tawang. Got up early, had a light breakfast due to the rollercoaster ride ahead. The sumo to bomdila starts at 7a.m. It is a beautiful journey. The reason to take this sumo is mentioned in the prologue above.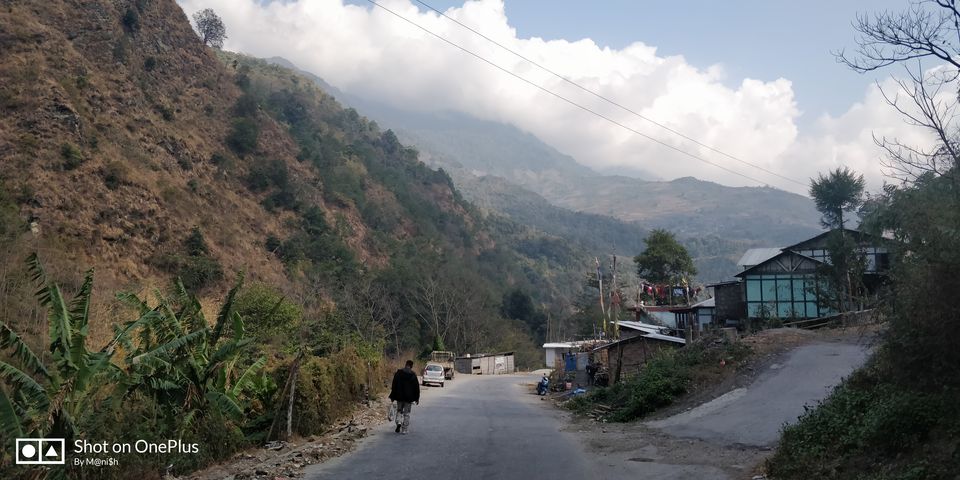 As we move ahead we found unbelievable landscapes. Changes are very fast as we leave the planes.However the sumo doesn't stops as per our will and not even needed on this road as such...really. Mighty mountains covered with snow and fog and everything else that can penetrate your heart and leave an unerasable impact there. It was a moment to behold.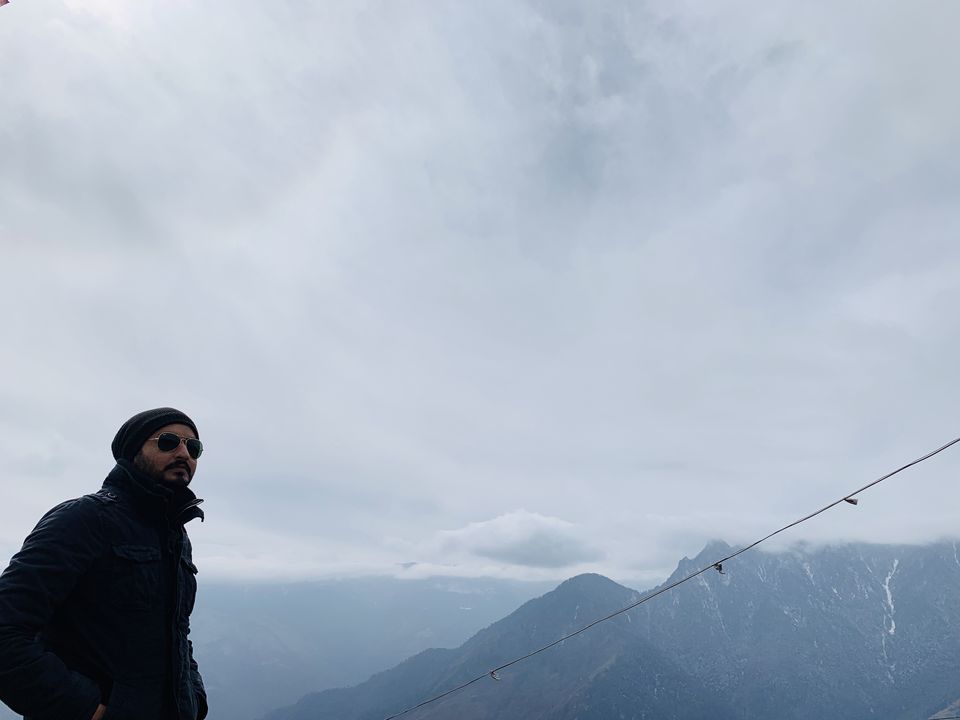 We reached bomdila by 3 pm and the first thing we did was booking a personal taxi for further journey to Tawang. The best thing is to book a sumo that travels on this route everyday as a personal taxi and we did the same. We found an amazing man who was from Tawang itself. I would separately talk about him in the end. He is the reason behind all the beautiful memories we have today. After booking the Taxi for next 3 days, we checked in hotel Tsepal Yangjom, the best in class near the sumo stand and in the market.
We explored bomdila that evening. It is beautiful. There is a monastery also but we explored the market and beautiful sights instead as we were already heading towards one of the largest monastery and we were right in our decision. Having roamed around in the beautiful town we had a heavy dinner and a good night sleep, the most essential part of the day.
Bomdila to Tawang
Here started the much awaited journey. We got up early and were eagerly waiting for our driver-guide-storyteller-everything "The" Dawa Dorje(8731014575).
He arrived and we loaded our self in his vehicle that was singing melodious local songs. Light shower and I can't believe, what a moment it was....unbelievable.
Hot water spring
It was our the first halt. There is a spring of hot water in that bitter cold...really. We have to leave the sumo and trek down around 500 metres and the trek was worth going down. The place is beautiful, on the shore of a local river. It is a must stop.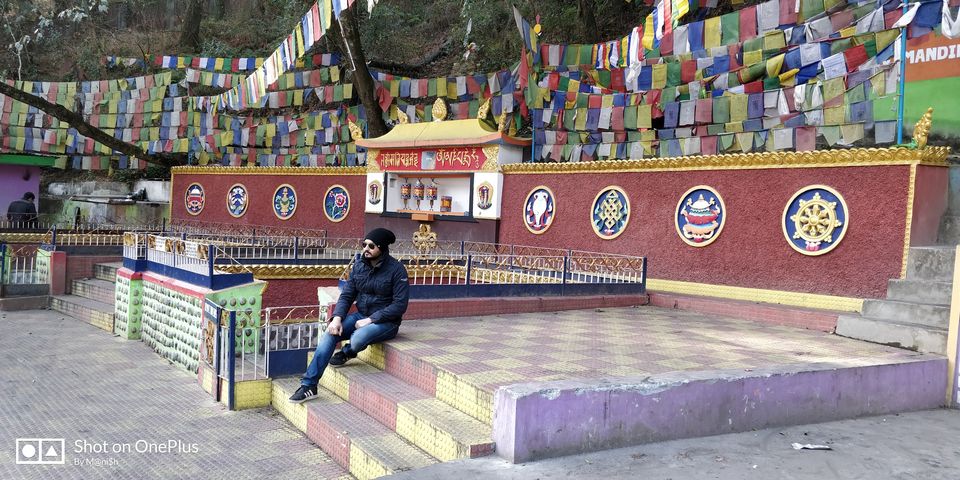 Dirang Dzong
It was our second halt. It is a historic place. You will find the ruins of 17th century here and the fort named dzong in the local language that was built to protect dirang from neighbouring states. The small town is worth a short halt and cherish the eyes.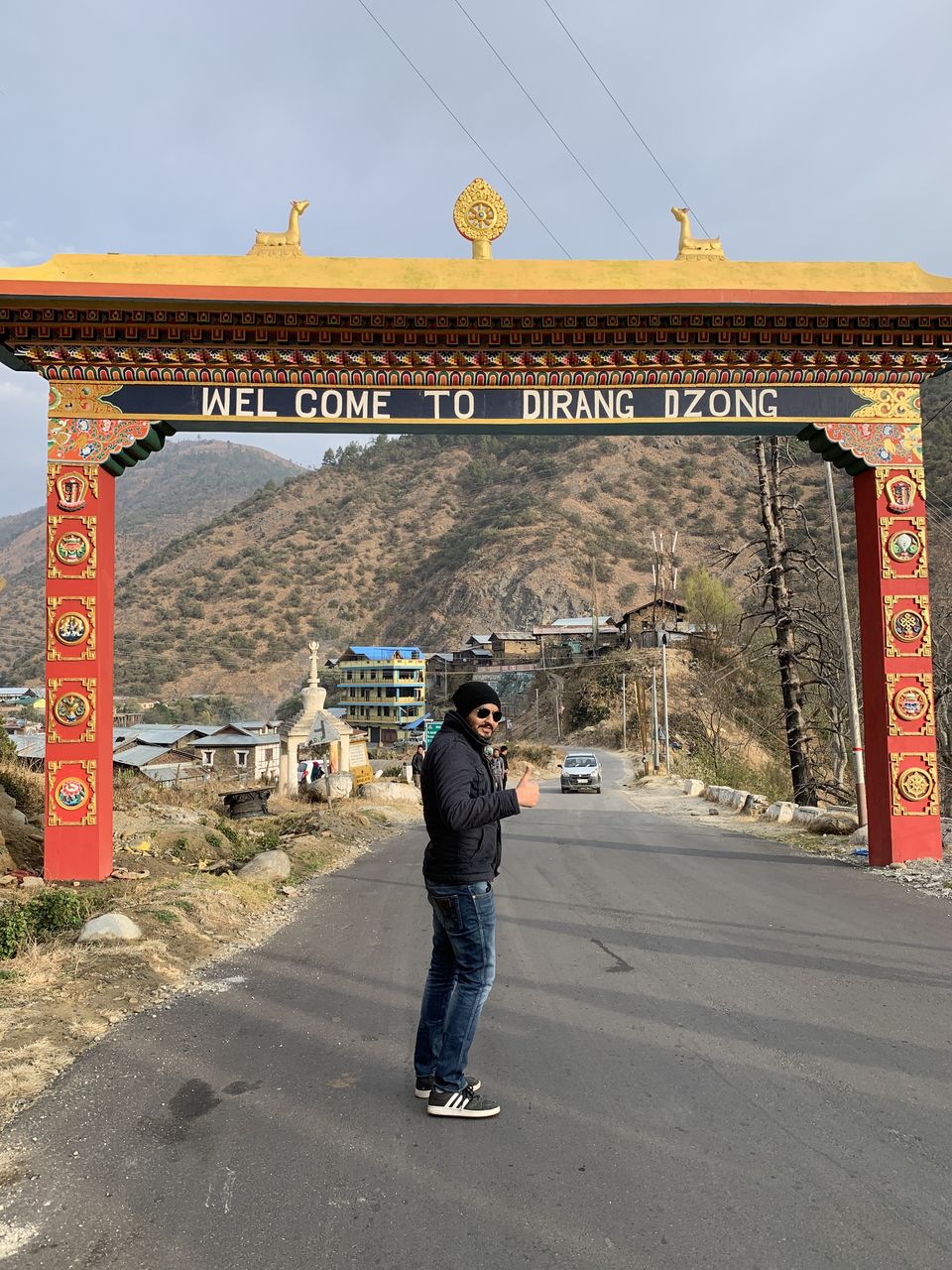 Now hold on tight. Cover your ears and start belly breathing. We are going to cross "The" Sela pass.
Sela pass and Sela lake
Yes, it is the pass from where china tried to enter northeast but was stopped by the ironman "jaswant singh rawat". Well it is a seperate story ahead.
The pass is very cold and covered with ice most of the year. Oxygen is scarce. It is at an elevation of 4170 meters, so get your ears properly checked up before crossing it.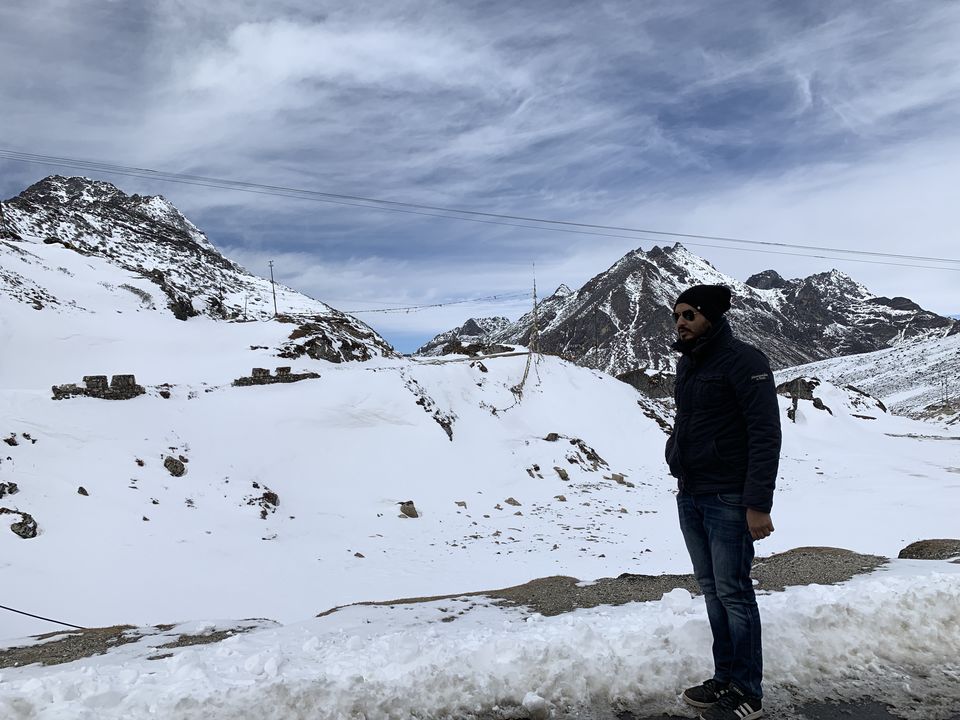 As we just crossed the sela pass came sela lake, completely frozen at the time, yet amazing and beautiful. It is place worth spending some time and collect lifelong memories.
Jaswantgarh War memorial
So it was the story we were talking about earlier. He was the ironman who has single handedly stopped chinese battalions entering india and he is still alive in the vibes of jaswantgarh. You must watch the story on youtube before proceeding.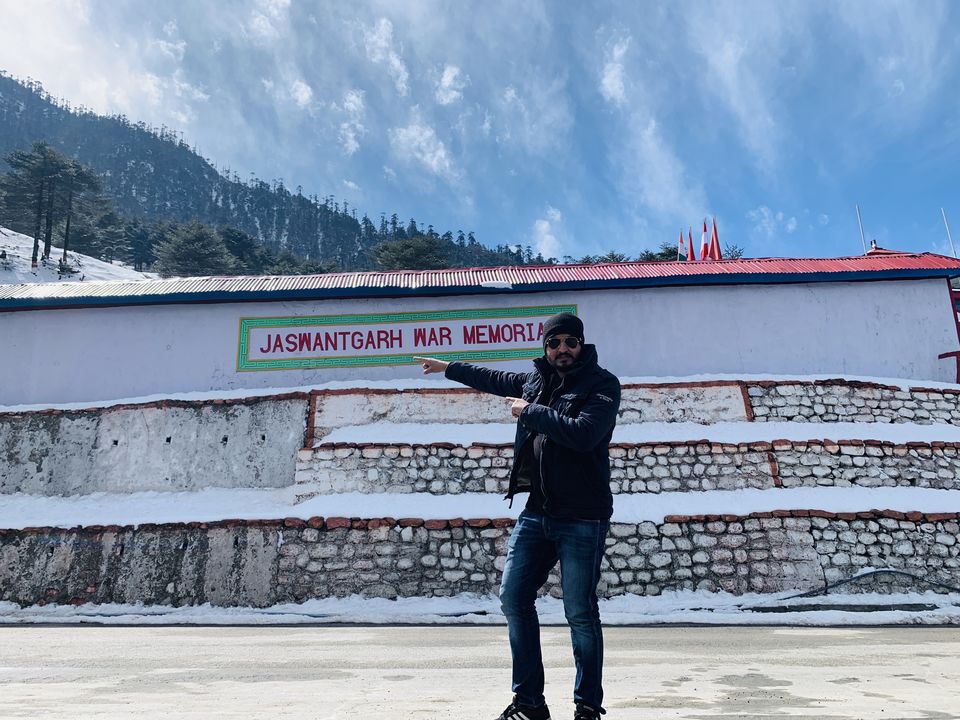 Here on his war memorial army runs a canteen and serves some delicious food that you cannot miss, neither did we.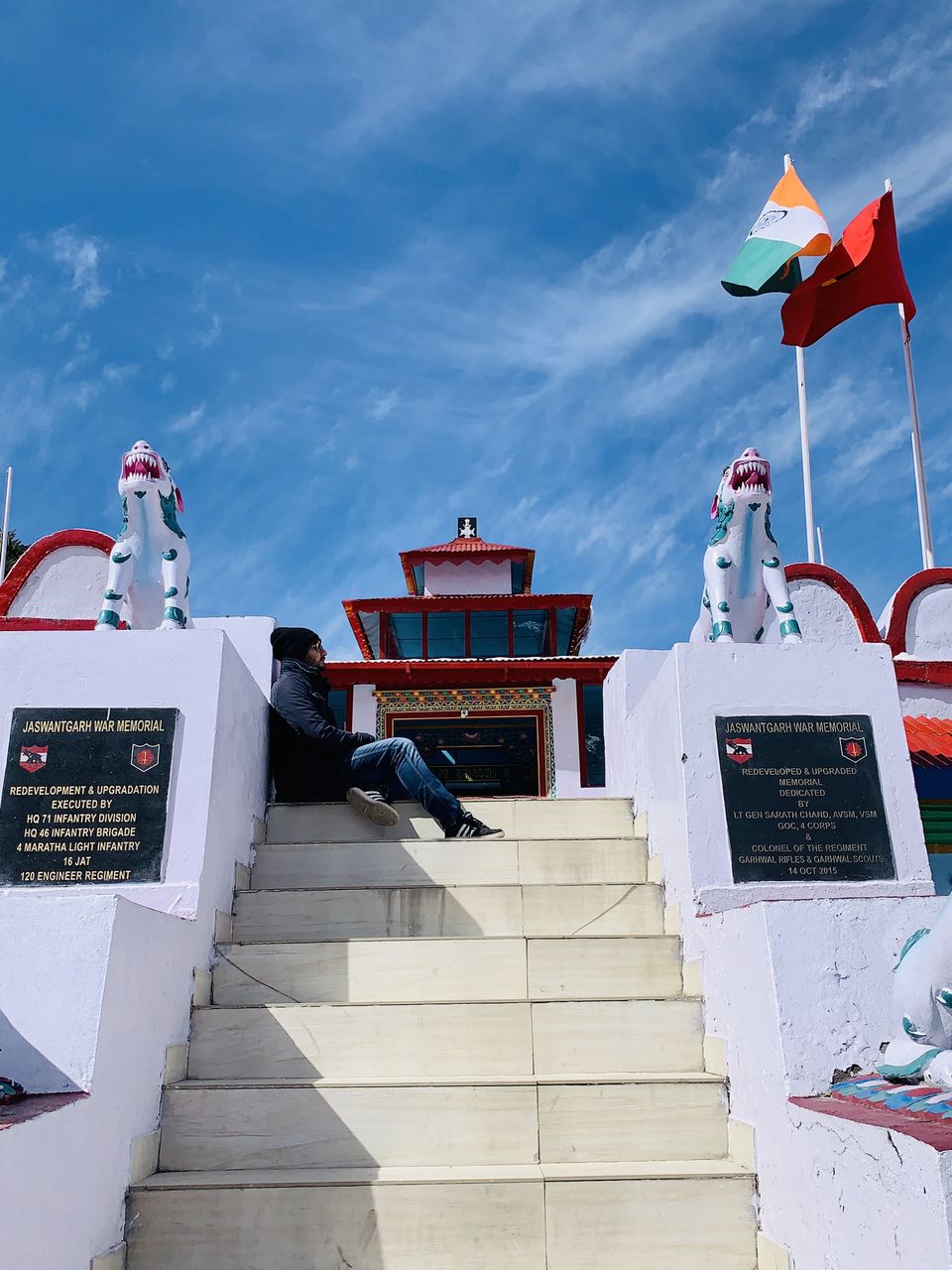 The Final Destination
Finally we reached our dream destination-Tawang. We reached there in the evening through some beautiful roads listening to the local stories from "The Dawa Dorje". We checked in Hotel Zambala. The only reason is that you can behold the monastery while having your tea in your balcony and we were eager for the same.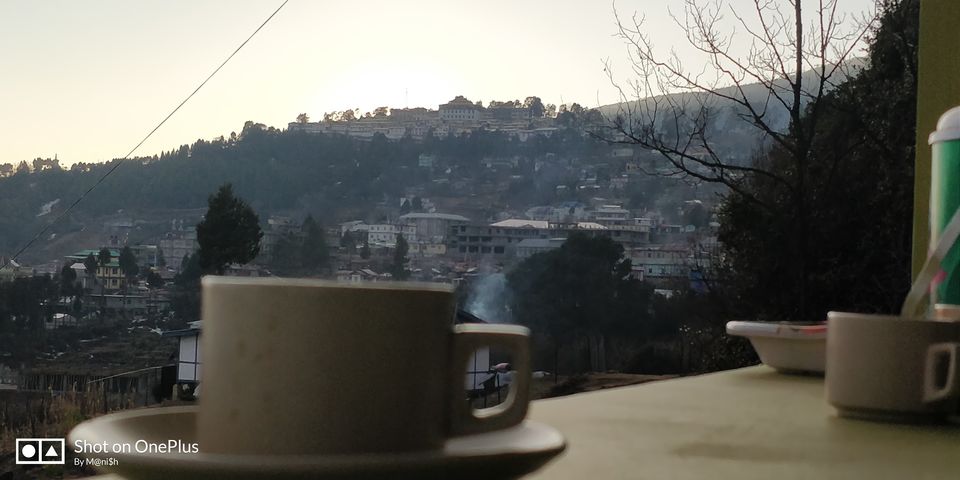 This is the place where you can stand till you can see something and it happened. It was only when the place went dark, we moved to our room, had dinner, lots of talk and of course a good night sleep.
Tawang
Tawang is an extremely beautiful hilltown to roam around. Apart from the iconic monastery the city itself is an ocean of beauty. We captured very few pics in the city as we forget everything beholding the beauty.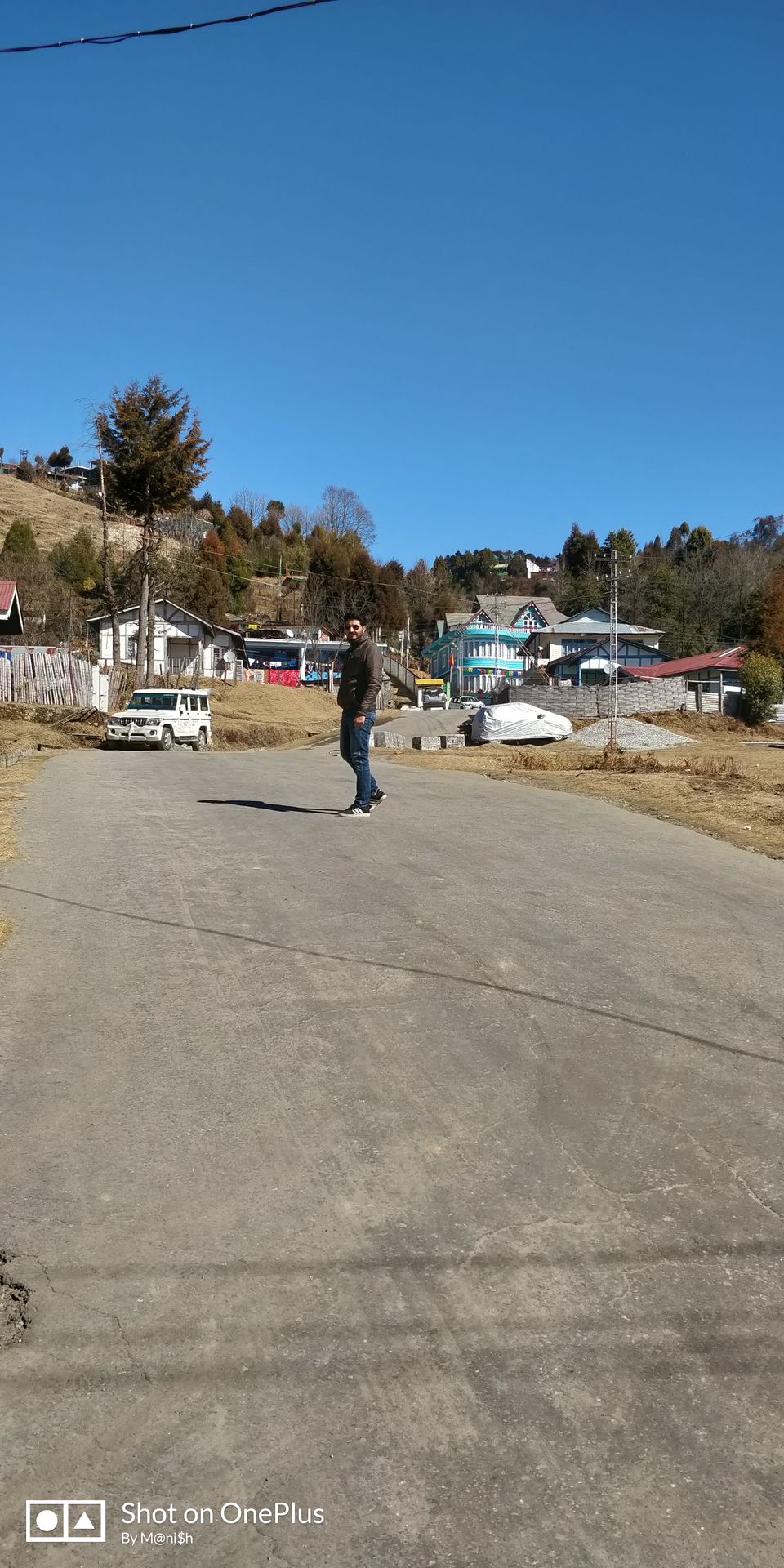 Charming scenery and beautiful animals around were amazing. It was a whole new world.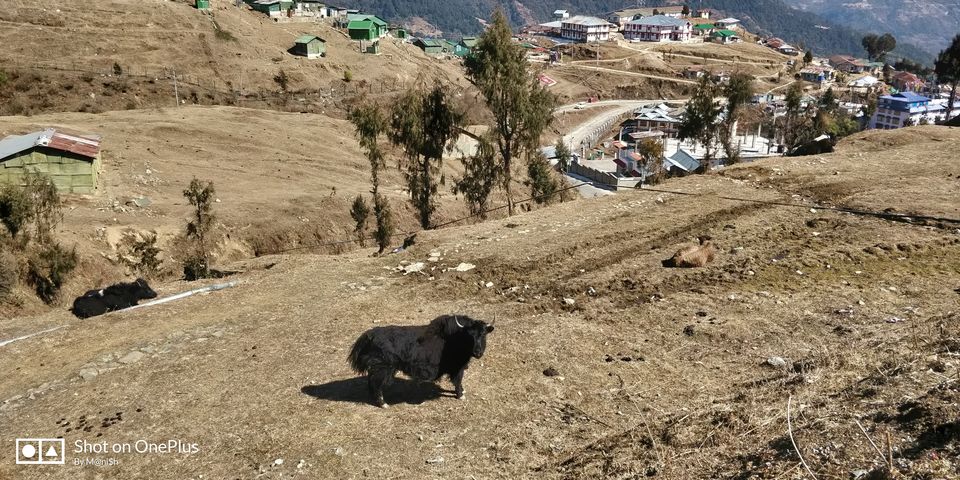 The Tawang Monastery
One is always short of words if one wants to explain the beauty of tawang monastery. It is one of the most beautiful and breathtaking place I have ever seen. Monks are made out of kids here.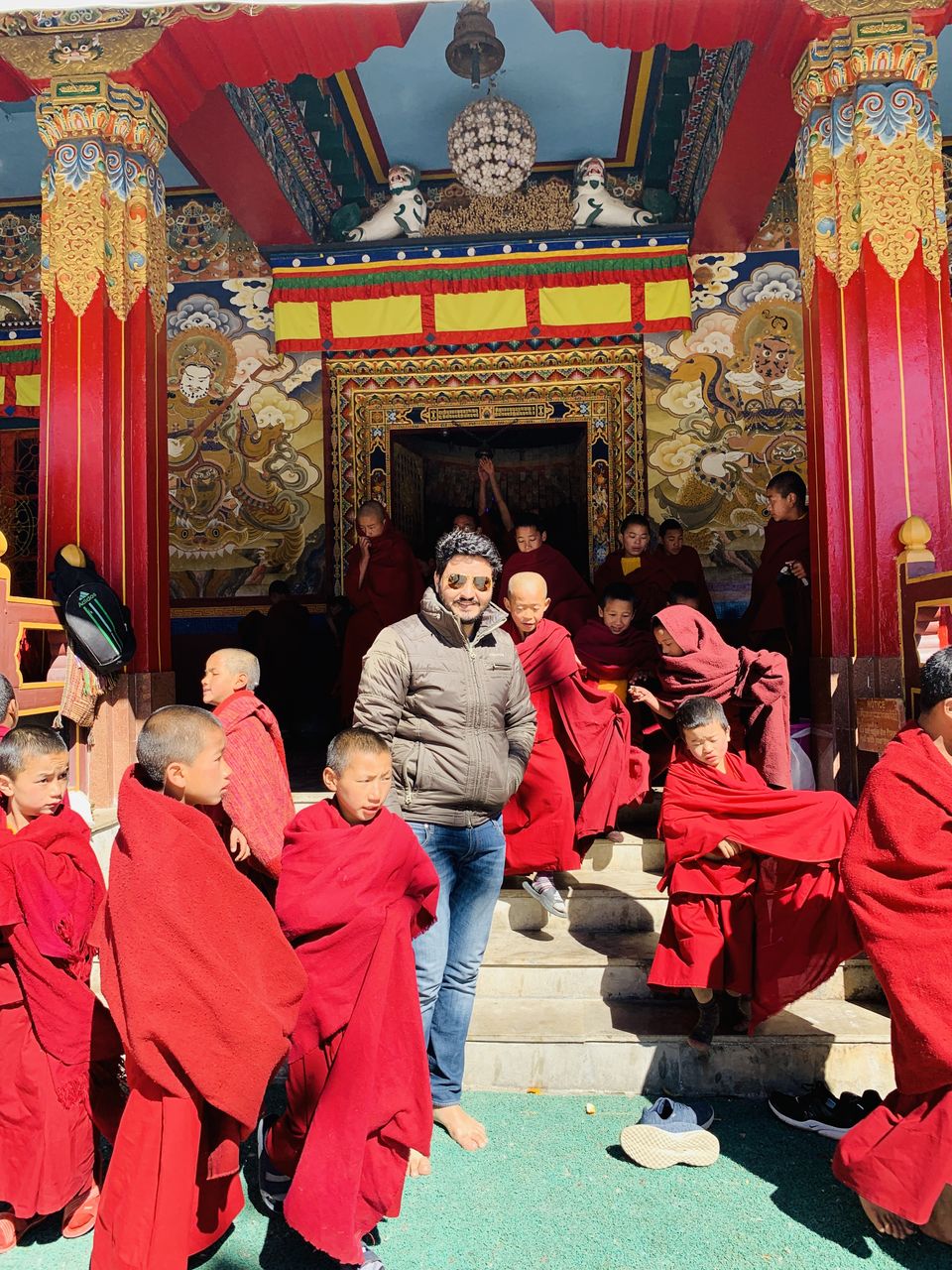 I was in a totally different world. The colorful culture had pierced my soul. I had seen everything. I just don't want to go back. Then came responsibilities right before my eyes and once again I had to ignore the most ignored thing- the voice of our heart. Prayed to the lord and left the beautiful monastery with lots of non perishable memories.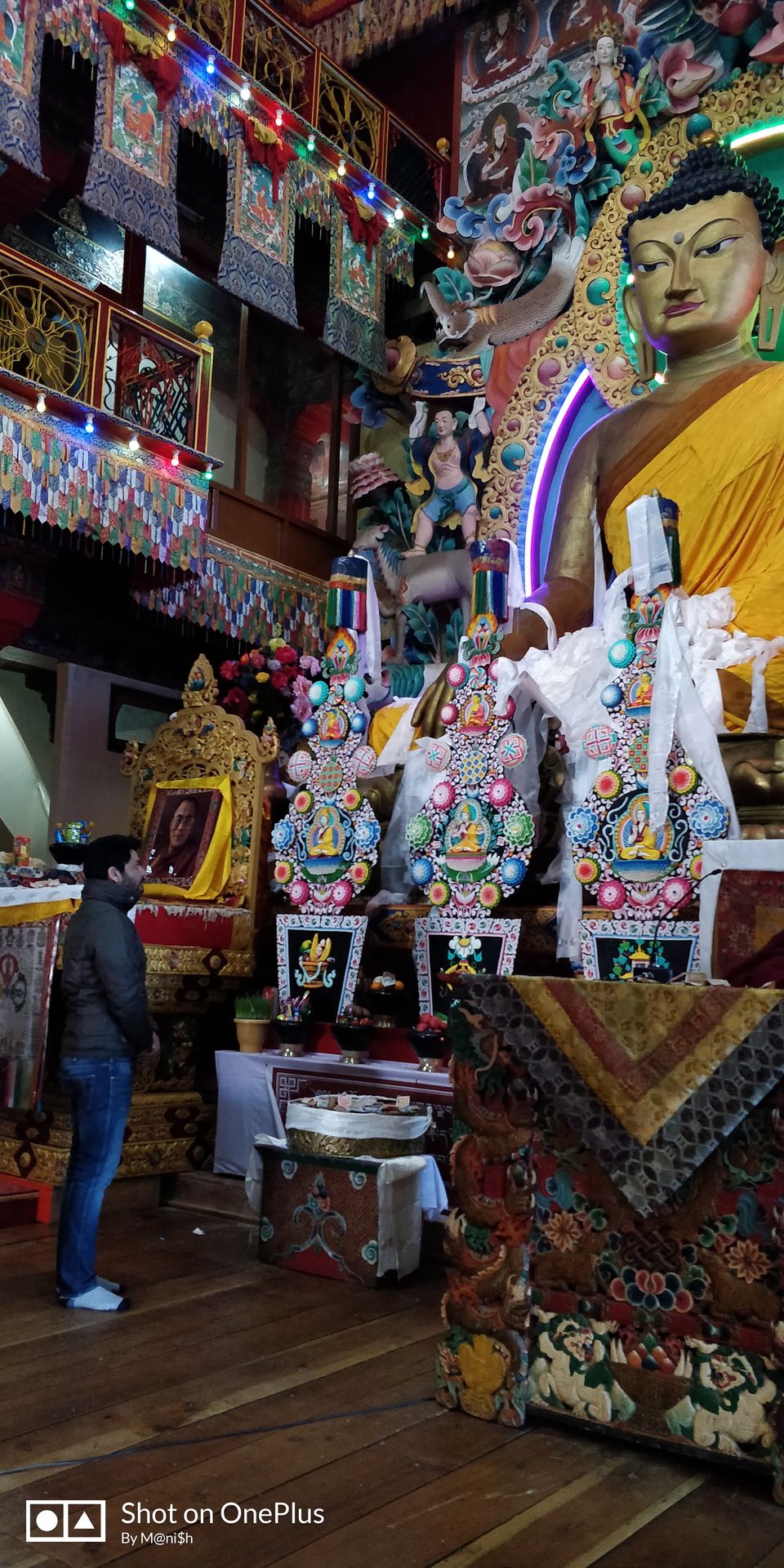 Shooting area of Koyla movie
This is the most peaceful place I have ever seen. With the iconic natural beauty around, you sit here and enjoy for hours and no one will come to disturb you.....seriously it exists.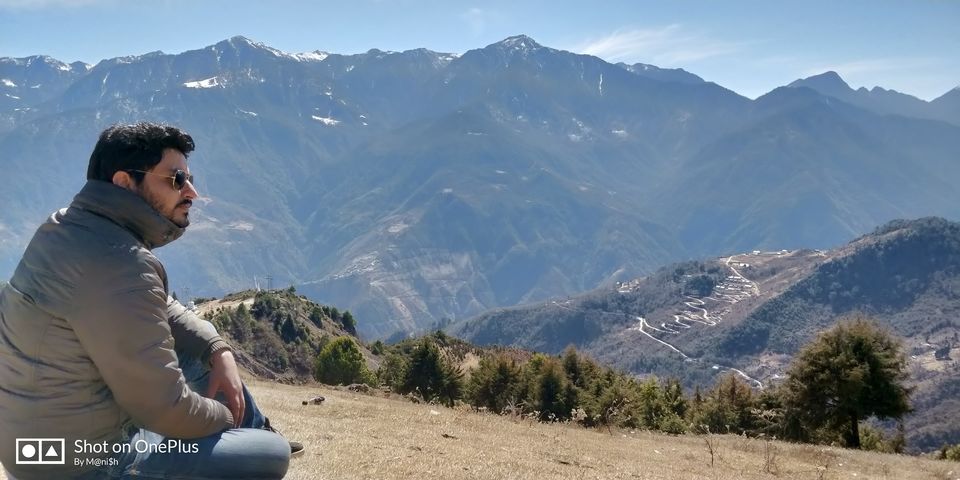 If you are in a group then you will like this place the most. Just get yourself dissolved in the air around here and you will never forget it. Spend a lot of time here, if you have ever wanted to shout to your fullest then this is the place for you.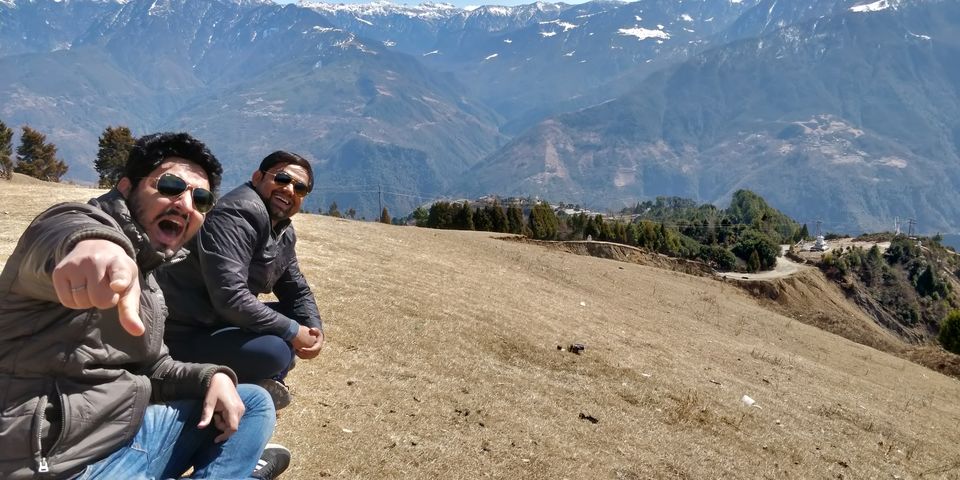 Another school of monks
There is one more school of monks here that runs on some different principles as told by Dawa Dorje. It was also a beautiful place to visit and have some good time with our loved ones.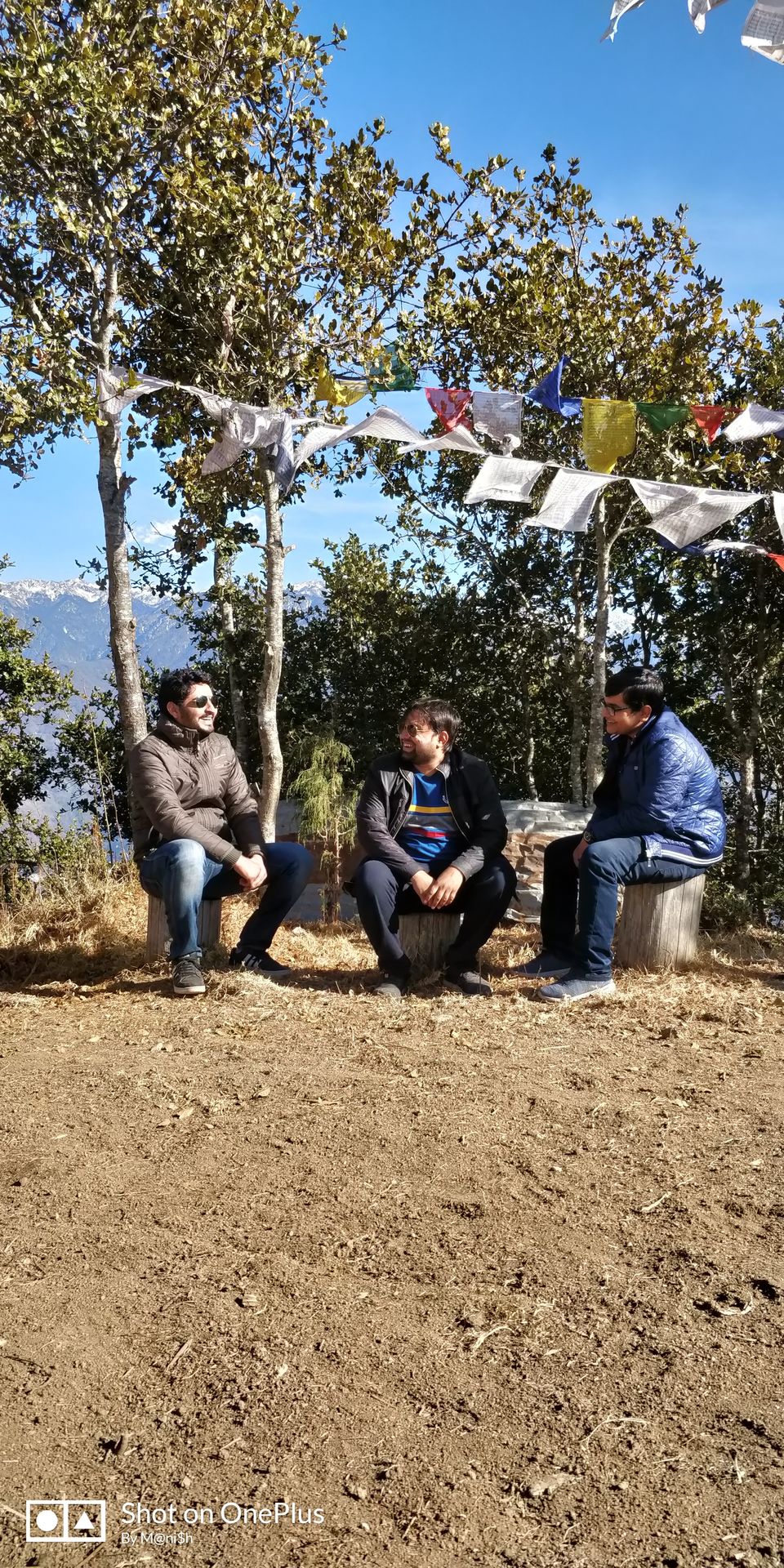 The Buddha Statue
There is a giant buddha statue in the city. A nice place with great surrounding. We forget to take pics there, you must not.
The butter tea- Best part of the whole trip
It was the dusk of the most beautiful day of my life. We had to return the next day. Then took place the best part of the whole trip. To cheer up the mood Dawa Dorje took us to his home and we had a soothing butter tea.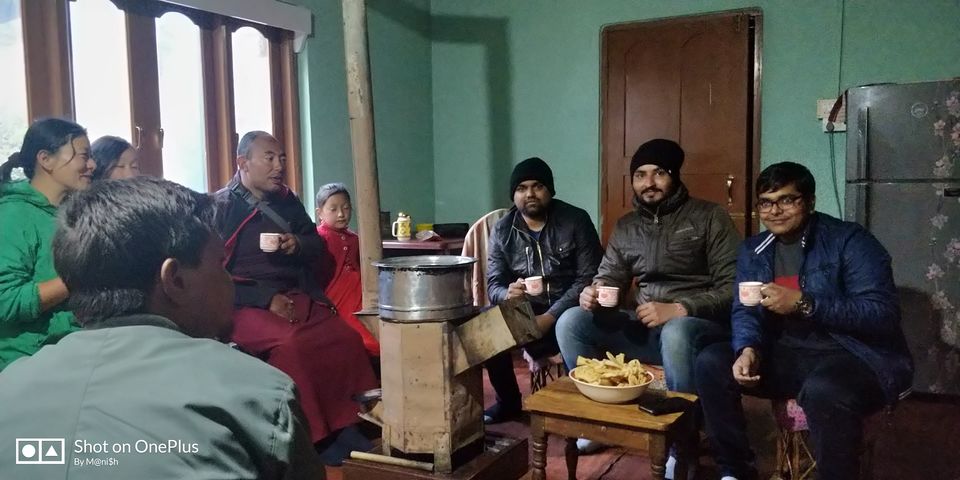 This was unfortunately the end of the beautiful day. We came back to hotel, had dinner, endless talks and no, not a good night sleep this time, actually no sleeps and only gossips. People call it a long night there but for us it was momentary, it passed like a shooting star.
Tawang to Bomdila
It was officially the end of our trip. We got ready early, gazed the city for the last time and with a pounding heart, we started our return journey.
But picture abhi baki h mere dost......................
Sangti valley
On our way back to bomdila, we left the road the moved some 10-15 kms inside for a beautiful place- the sangti valley. It was suggested by Dawa Dorje.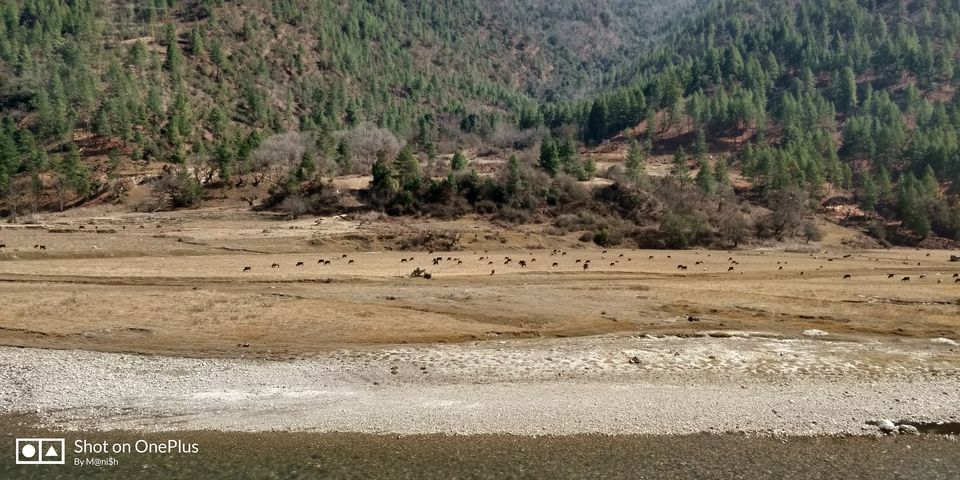 We spend some time here to cheer up our dying mood and it really worked. It is a valley with breathtaking landscapes. It is a must visit.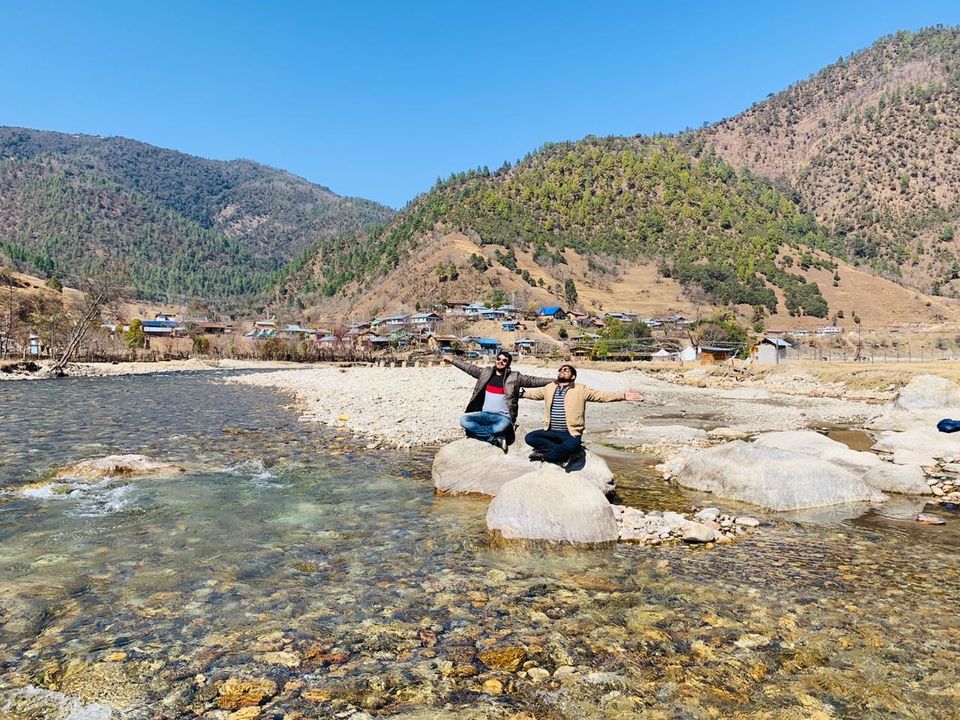 Having spent some good time here, we returned to bomdila.
Bomdila to guwahati and back to pollution
Her ended our journey. Back to pollution, the so called life. But before ending I have something to endorse.
Dawa Dorje
We booked him from bomdila for tawang and back. He is a very nice person from Tawang itself with a lot of knowledge and stories of the place. His father is a monk and he was a perfect guide for us. If you are planning for it, you can find him on the bomdila sumo stand. His mobile no at the time was 8731014575. He was the man behind all out memories.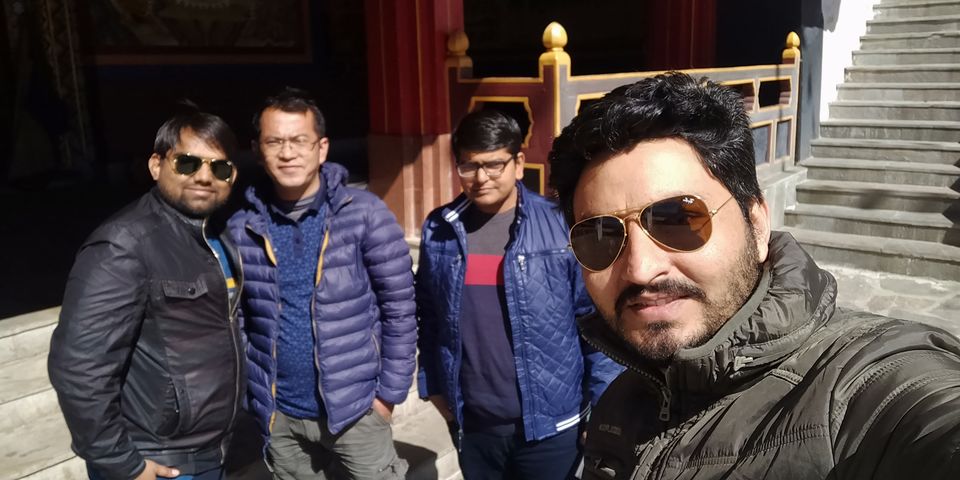 From guwahati we took a flight back home. It was an amazing experience. Tawang is a must visit. I had seen a beautiful work of art at a hotel reception in bomdila and I have saved it for the end. Here it is....................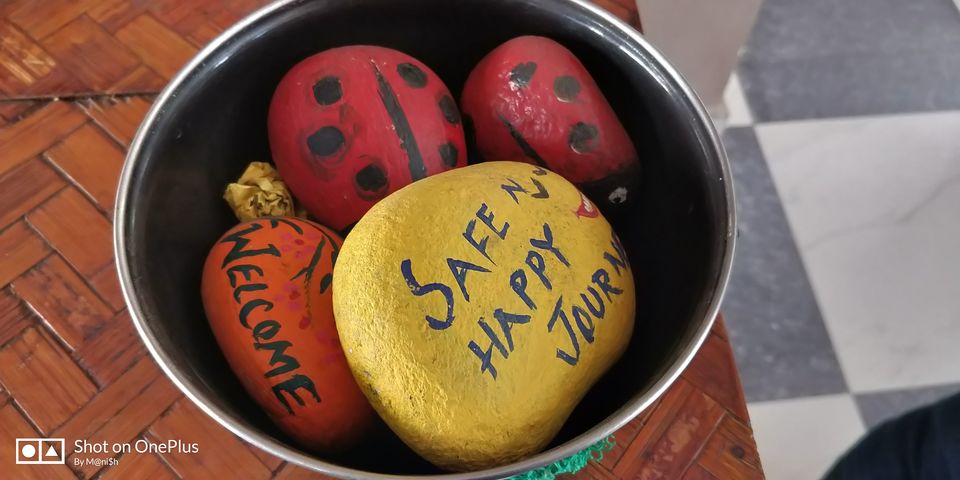 Frequent Searches Leading To This Page:-
budget trip packages for group to north east, north east tour packages, trip to mystical north east, north east tour guide, north east tour places to visit, north east tours and travels packages guwahati assam