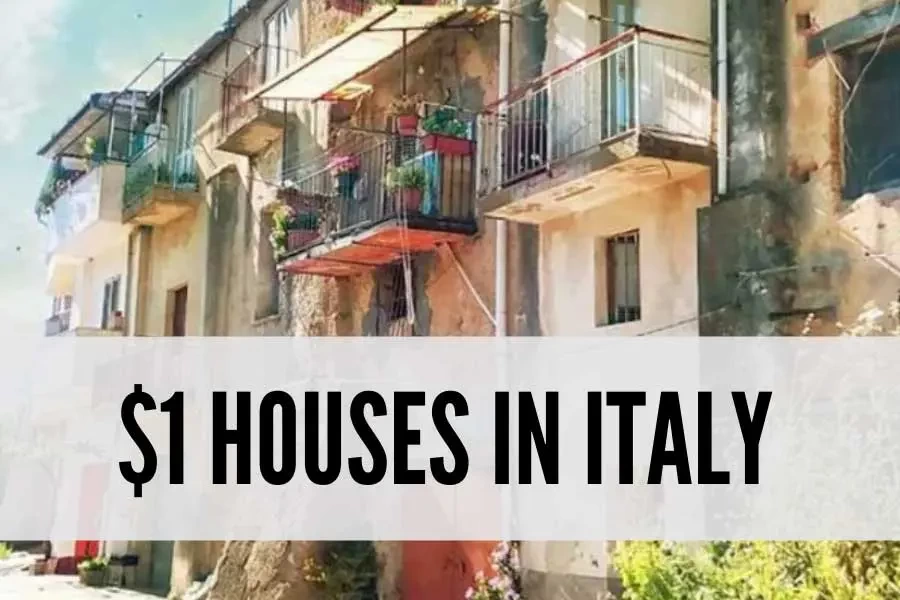 If you're not aware about the stories of the towns in Italy that are selling houses for just € 1 (Rs 90) then this article is for you. But that's the Internet fantasy since those houses usually come with rigid terms and conditions that it takes more than thousands of dollars to fix them up.
A small town in Italy claiming to be Covid Free is trying to attract new residents by offering homes for 1 euro. Cinquefrondi, in southern Italy, successfully avoided being impacted by the deadly coronavirus outbreak in Italy. But the town is facing another important issue, Depopulation. The younger generation is leaving Cinquefrondi in search of work. The town's mayor launched "Operation Beauty" which is considered a crucial task for the future of his town. Many abandoned houses are up for sale but they need major renovation. And new owners will have to pay an annual € 250 (Rs 22,464) Insurance fee until the renovation is completed. They are liable for a fine of more than € 20,026 (Rs 17,99,975) in the unlikely event they don't complete the remodelling within 3 years
Now, there's a much practical thinking town, Biccari, in southeastern Italy which instead of selling the houses for €1, this town is trying to attract new residents with a much practical offer that makes so much more sense: It is selling abandoned ready to move-in houses at negotiable rates starting as low as € 7,500 (Rs 6,75,747) and going up to € 13,000 (Rs 11,76,486).
The town of Laurenzana, located in southern Italy, is currently holding about 50 historic properties for 1 euro. Last year other Italian towns like Salemi and Troina, and Sicily offered similar deals but an individual has to put down a €4,929 (Rs 4,42,394) deposit, but here no deposit is required to attract more buyers. The Mayor also added that buyers must begin renovations three months after buying the property but have 3 years to complete it.
So now you know how much you're supposed to invest before buying your very own vacation home for just €1 in one of the fanciest countries. Well if you can afford it, very cool and make sure to send us the invite for the housewarming party!
Follow me on Instagram & Facebook for more such interesting blog updates, travel stories and photos from across India and the world!