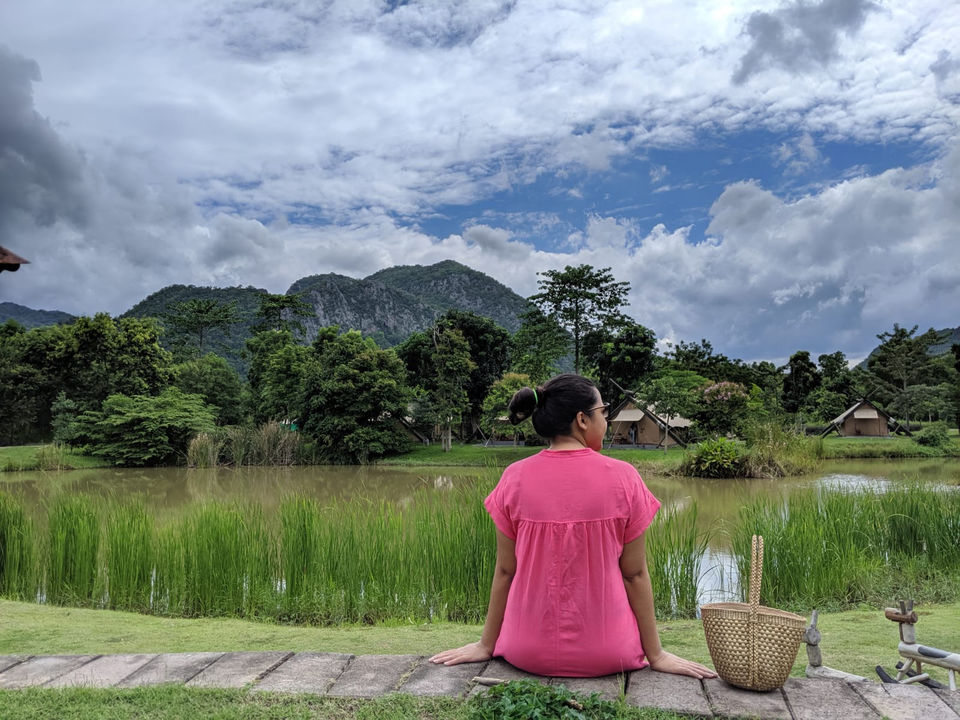 I and my husband recently stayed at this mesmerising property amidst nature. They have 2 categories of tents- one with common area toilets and another with private toilets within the tent. We stayed at the latter. As we reached, the staff greeted us with welcome drink and warm towels. The staffs are friendly and takes good care of the guests. To my surprise, our tent was will equipped with all modern facilities ( aircon, TV, minibar, jacuzzi etc.). Take note that they don't have phones in the tent, which we didn't mind as strolling on the way to the front desk was a treat in itself. The tents were spacious and extremely comfortable.
Double thumbs up!! Must experience when in Khao Yai.
P.s. keep the tents zipped up to avoid mosquitoes. Well, can't complain about it for the experience.